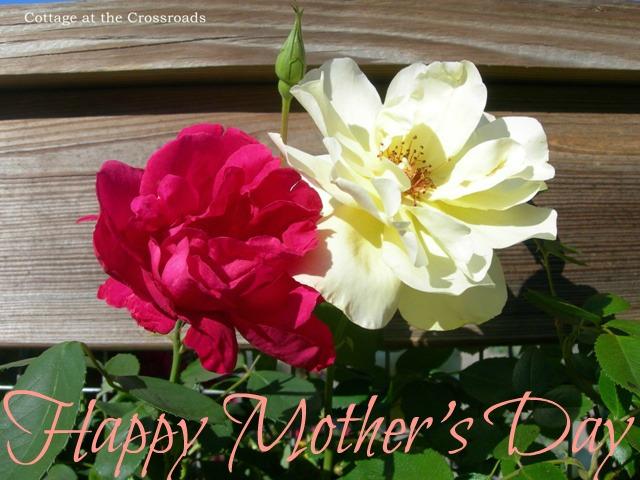 It is my wish that all moms everywhere have a wonderful and special day today.
At the Crossroads, we celebrated Mother's Day yesterday with a visit from family. And to prepare for their visit, I made Trisha Yearwood's Key Lime Cake that was so good that I have to share it with all of you.
This post may contain Amazon or other affiliate links. As an Amazon associate, I earn from qualifying purchases. If you purchase anything through any affiliate link, I may earn a small commission at no extra charge to you. All opinions are my own.
It all started with me watching one of Trisha Yearwood's cooking shows on Food Network about a week ago. She made her Key Lime Cake that looked and sounded delicious.
I read a lot of positive reviews about the cake, so I decided to make this cake when our family came to visit as well as for our church's annual Bake Sale which was yesterday.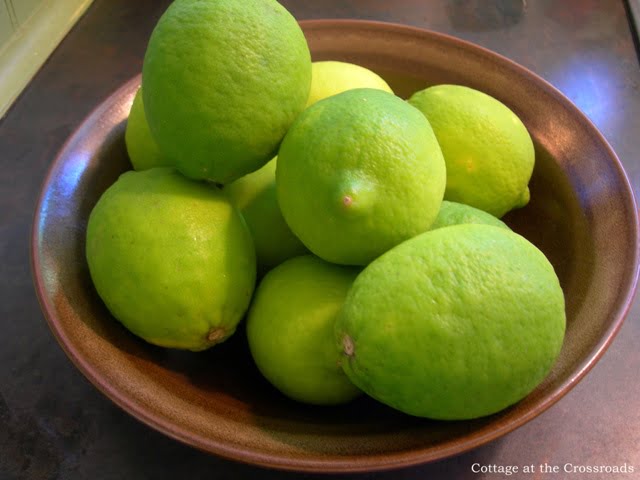 The recipe calls for key limes, but I used regular limes, and since I was baking two cakes, I bought 10 limes. The fresh lime juice gives this cake its wonderful flavor.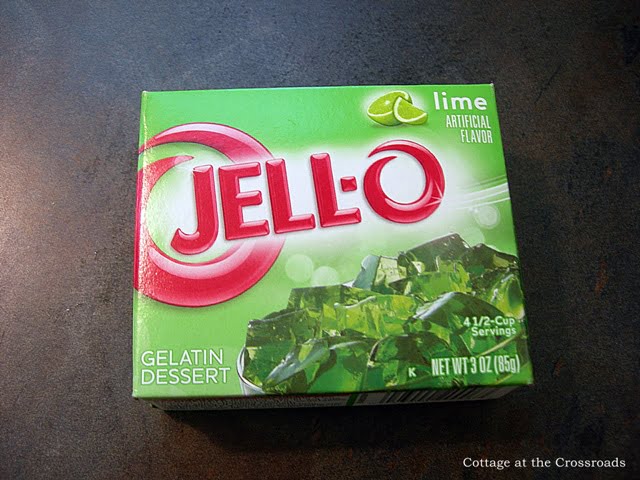 And a box of lime jello gives the cake its pretty green color.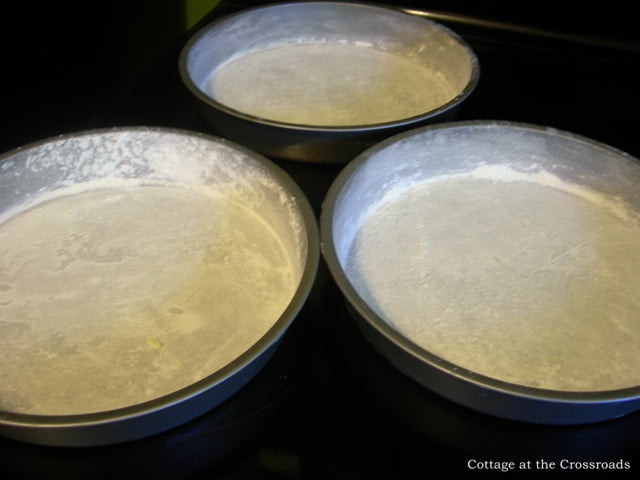 On the show, Trisha made a sheet cake, but I chose to make a layer cake so that you could see the pretty green color.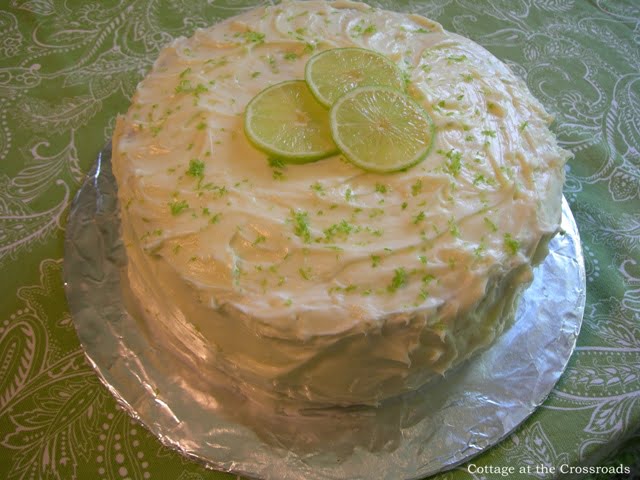 Here is the cake I made Friday afternoon for our bake sale.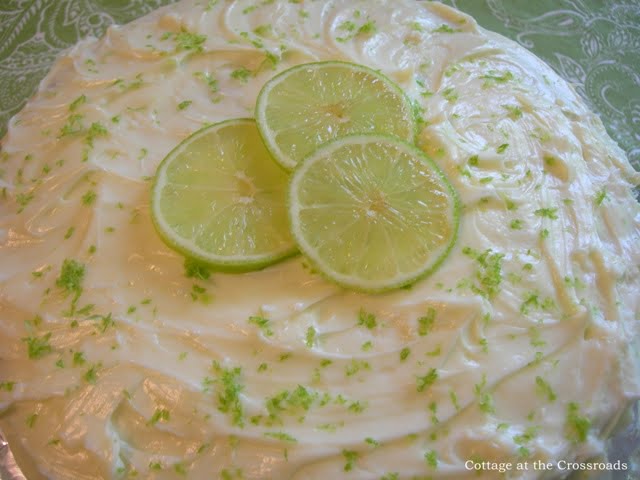 I garnished it with fresh lime slices and a lot of zest.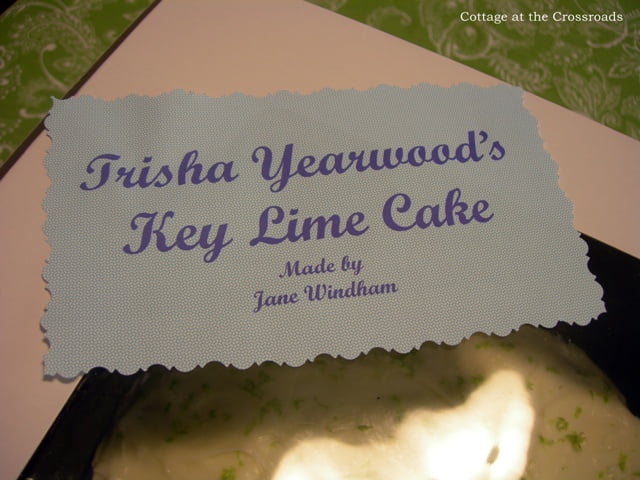 And I made a little label to put on the box so that people would know what kind of cake it was.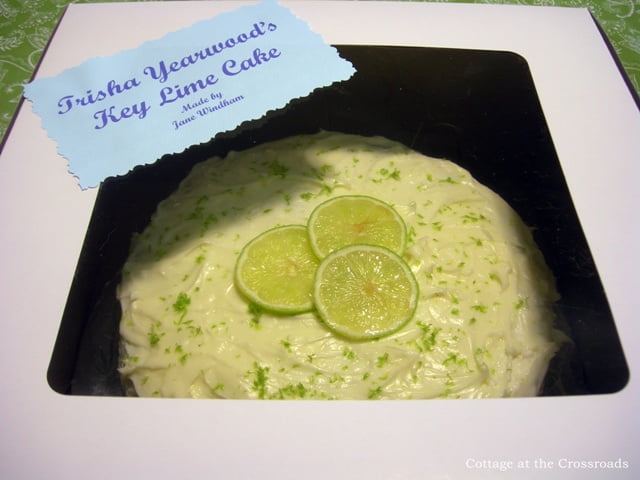 Wonder who bought my cake???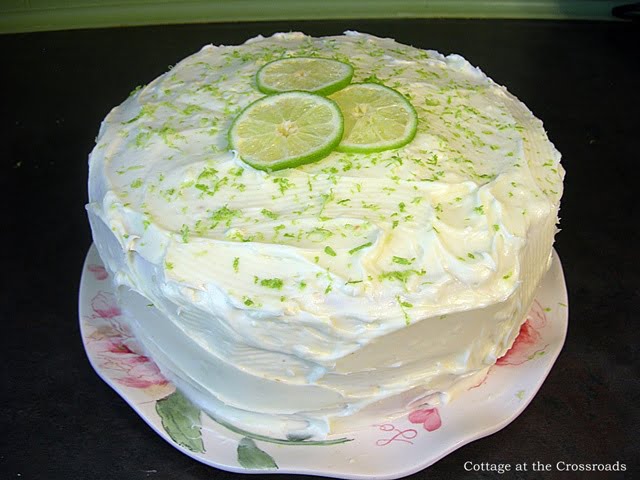 Yesterday morning I made another cake to serve to our family. You can get the recipe by clicking here. I made one adjustment to the recipe for the icing. I used two 8 oz blocks of cream cheese instead of one, and reduced the amount of powdered sugar.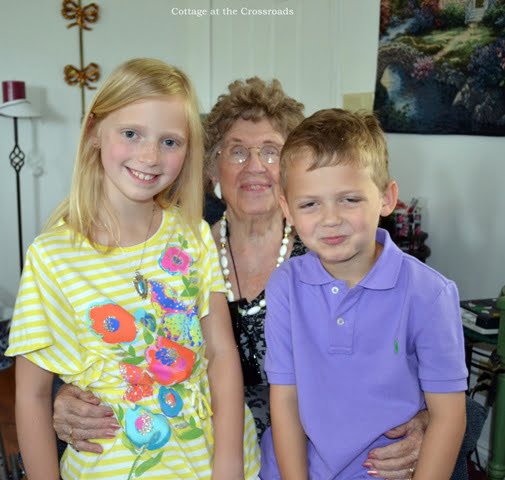 This is my mother with two of her great grandchildren, Lauren and Carson, who came to visit yesterday. My mother is 89 years old, and we are so fortunate to have her with us.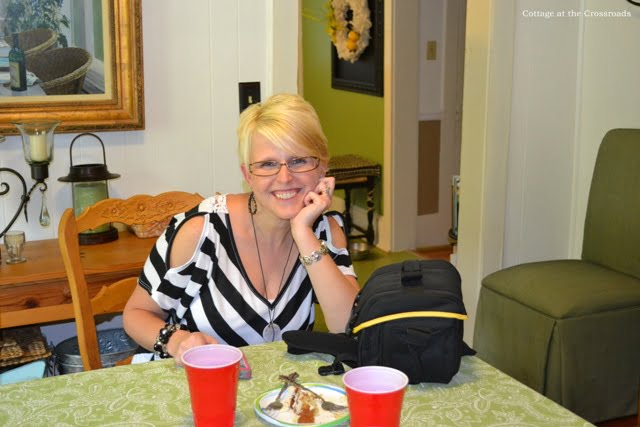 This is my niece Donna, and she brought her camera with her along with her husband, her two children, and my brother and his wife.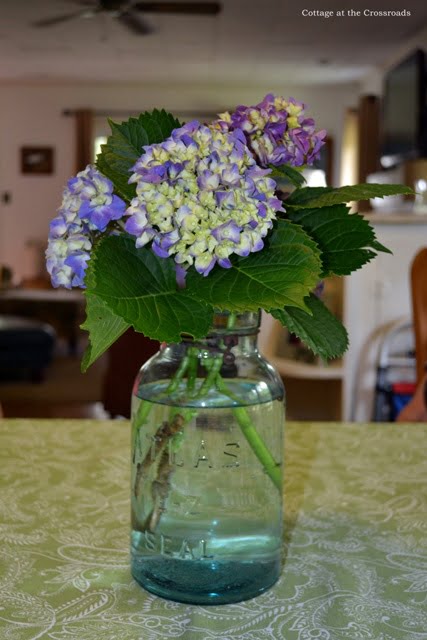 I snapped a photo of my new (and first) Atlas jar that I recently bought at a garage sale.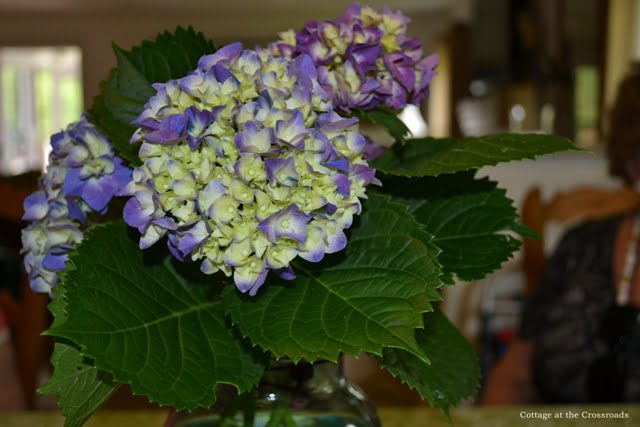 I was so happy to have some hydrangeas in the yard to put on the table.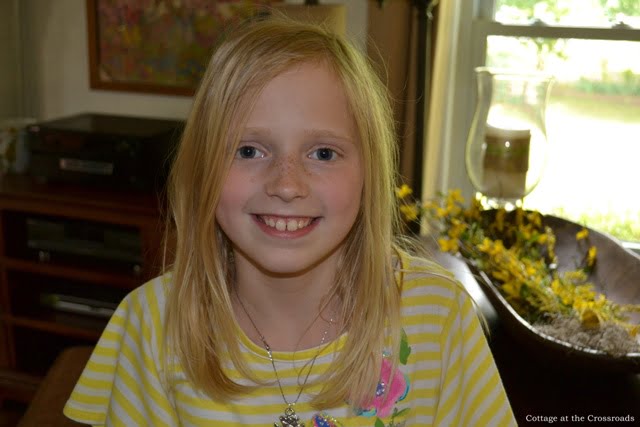 I took this pictures of my grandniece Lauren. Isn't she a cutie?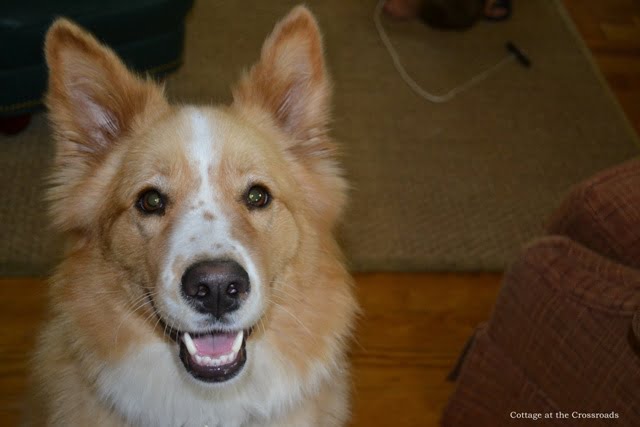 And Lucy was happy to get lots of hugs and attention from our guests.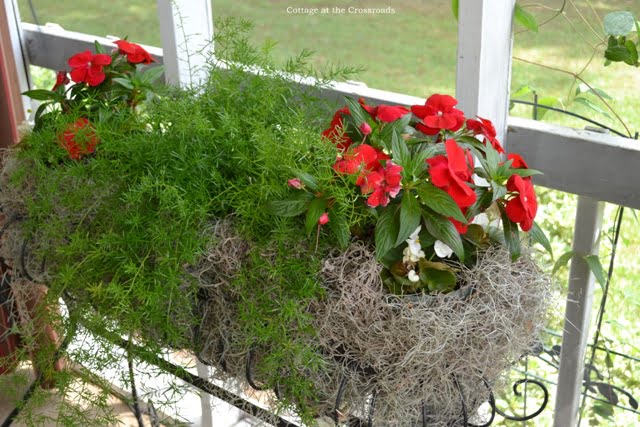 I was walking around snapping pictures with my niece's camera. This planter is on the front porch.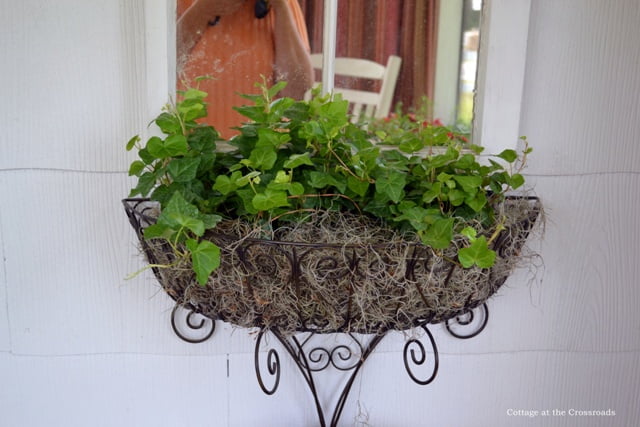 And so is this planter.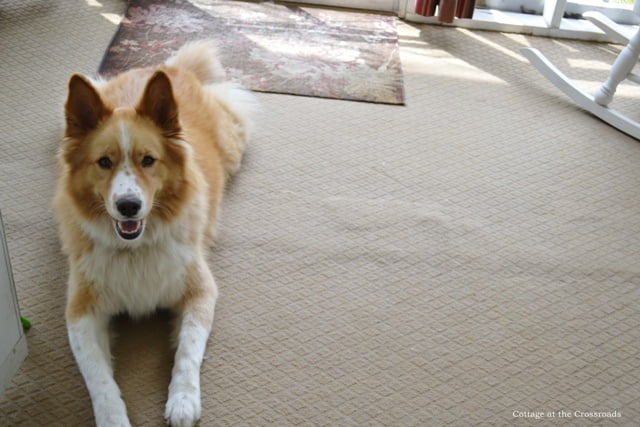 We all had a wonderful visit, but Lucy and I were all tuckered out with the baking this weekend. But it was worth it because everyone LOVED Trisha Yearwood's Key Lime Cake.
Happy Mother's Day everyone!
I'm joining: