Are you tired of the same old, boring white fish dinners? Do you want to add flavor to your meals while keeping them healthy and simple? In this article, I've gathered 25 mouthwatering air fryer cod recipes that will revolutionize how you enjoy fish.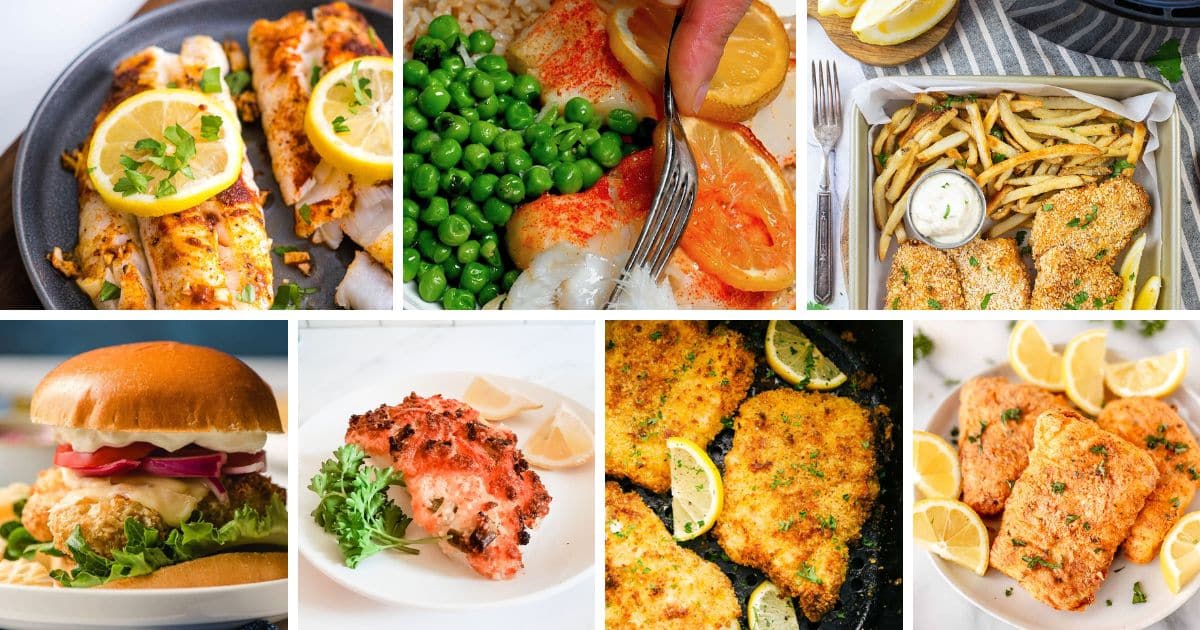 Cod, often praised for its mild flavor and flaky texture, can sometimes become bland and uninspiring when prepared improperly. But fear not! I'm here to show you that with the magic of the air fryer, you can transform cod into a culinary masterpiece.
From crispy cod filets to succulent cod fish tacos, these recipes are designed to tantalize your taste buds and make you a fan of cod like never before. Whether you're a seafood enthusiast or just looking for a healthier alternative to fried fish, these recipes will be a game-changer in your kitchen.
Contents
This dish showcases the best of air frying, rendering cod fillets astonishingly crispy and tender. This is perfect for a quick weeknight dinner with a side of lemony green beans.
These cod filets redefine crispy and flaky. A golden breadcrumb crust locks in the succulent fish, making it an irresistible choice for dinner tonight. This is also a good low-fat alternative.
Air Fryer Cod is Breaded and Crispy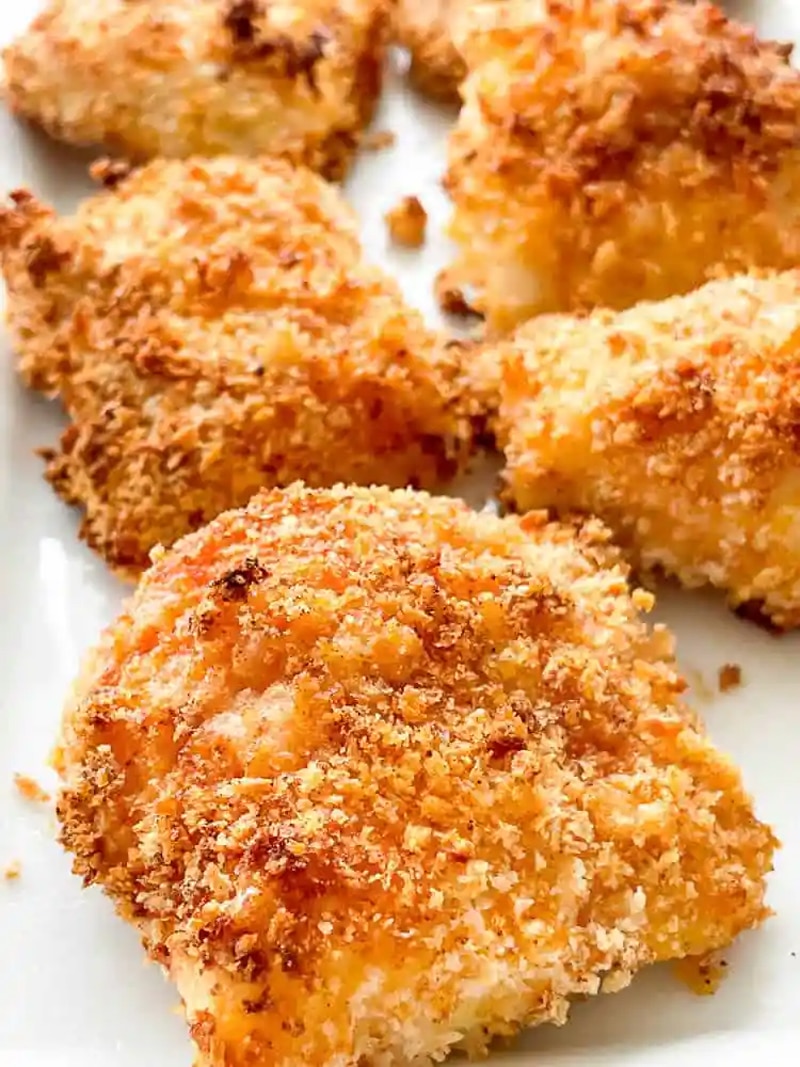 These breaded cod pieces emerge from the air fryer, boasting an irresistible crispiness. You can pair them with a tangy tartar sauce for a delightful meal.
Are you craving for an easy and delicious dinner? Look no further than this easy and delicious cod recipe. This dish promises a quick, no-fuss meal that you or your family will love.
The zesty lemon-pepper seasoning in this cod recipe can elevate your dinner game. Its bright flavors and crispy texture make it an ideal choice for a sunny afternoon on the patio.
Experience the classic British comfort food more healthily with this fish and chips recipe. This snack is just as satisfying as the traditional version, minus the excess oil.
The parmesan lends its savory touch to this cod recipe, resulting in an incredible blend of flavors and a satisfying crunch. This dish will change the way you eat fish.
Are you seeking the ultimate crispy cod? This recipe lives up to its name, delivering perfectly golden and delightful cod filets. This dish is a healthy alternative to dried fish.
For a lighter option, savor this healthy and tender air fryer cod without panko bread crumbs. It's a guilt-free choice for a nutritious dinner. Enjoy it with Jasmine rice or steamed vegetables.
Discover the secrets to cooking cod flawlessly in your air fryer, ensuring it's moist on the inside and delightfully crisp on the outside. This low carb cod recipe is the way to go.
This recipe transforms cod into crispy perfection with a delectable breadcrumb coating. Don't forget to serve it with a fresh garden salad for a balanced meal.
Are you short on prep time and forgot to defrost your frozen cod fish? Try this recipe for frozen cod in the air fryer and enjoy a quick, satisfying dinner.
Spice up your cod game with the flavors of lemon slices and soy butter. This dish is the healthy version of fish and chips, perfect for a special occasion or a cozy family dinner.
Change your mealtime routine with this zesty air fryer cod, featuring an irresistible blend of chili and lime. It's a flavorful catch that will keep you coming back for more.
If you're looking for a FODMAP-friendly fish recipe, this air fryer cod is a safe and keto option, easy on the tummy, and big on flavor. This recipe is super simple plus very healthy.
You can indulge in the richness of parmesan with this delightful cod recipe. This dish is a savory sensation that pairs perfectly with steamed asparagus.
This recipe promises a crispy, golden exterior that gives way to tender and juicy fish inside. A squeeze of fresh lemon adds the perfect finishing touch.
You can elevate your cod with a Ritz cracker topping in this super easy-to-make cod recipe. This is a dish that marries elegance with simplicity.
This recipe has a unique twist on cod with a miso glaze that infuses umami richness into every bite. It is best served over a bed of jasmine rice for an exquisite meal.
These homemade fish nuggets from the air fryer are a kid-friendly delight. They're not just delicious but also a healthier alternative to store-bought nuggets.
Are you craving a gourmet dinner in record time? Try this air fryer cod recipe, which delivers restaurant-quality flavors in under 30 minutes or less.
Here's a straightforward way to experience a sea of flavors at home. The crispy crust of potatoes in this air fryer recipe adds a delightful texture to the tender cod filets.
With this cod fish sandwich recipe, you can craft your own crispy fish sandwiches at home. The result is an irresistible sandwich that rivals your favorite fast-food joint.
These air-fried cod nuggets are the perfect bite-sized treat. Be sure to pair them with a creamy lemon dill sauce for an explosion of flavor.
Spice up your dinner with a black cod and a rich black bean sauce. This is a dish that promises a fusion of flaky, oily, and tender flavors that will leave you craving more.
📋 Recipe
Frequently Asked Questions