Forecasters are calling for the first frost of the season tonight, so I think it's a good time to show you what's happening in our fall vegetable garden. Before I begin our preparation for putting our garden to bed for winter, I think we should enjoy the fresh vegetables that are available now.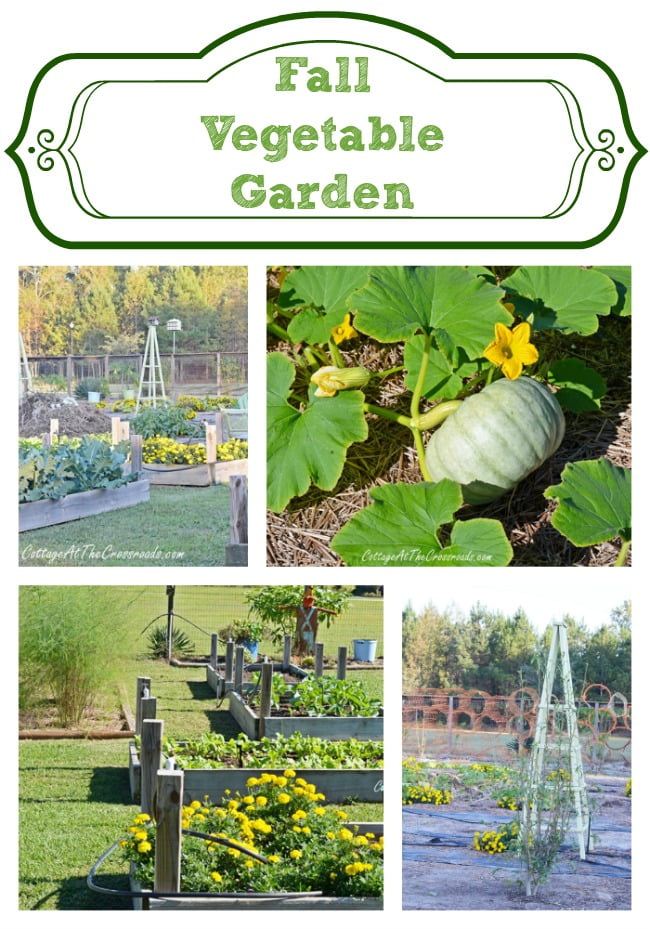 Here's a couple rows of collards. My mother always told me that collards are only good if they've been touched by frost so I'm looking forward to cutting and cooking some of these tomorrow.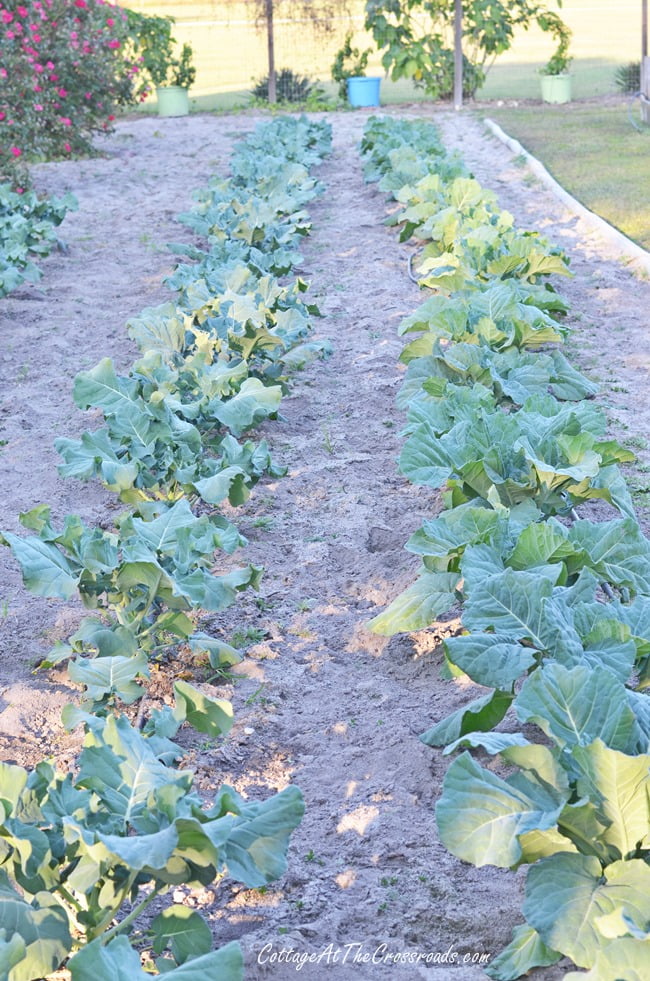 I recommend my collard greens recipe. It's a fall favorite here at Cottage at the Crossroads!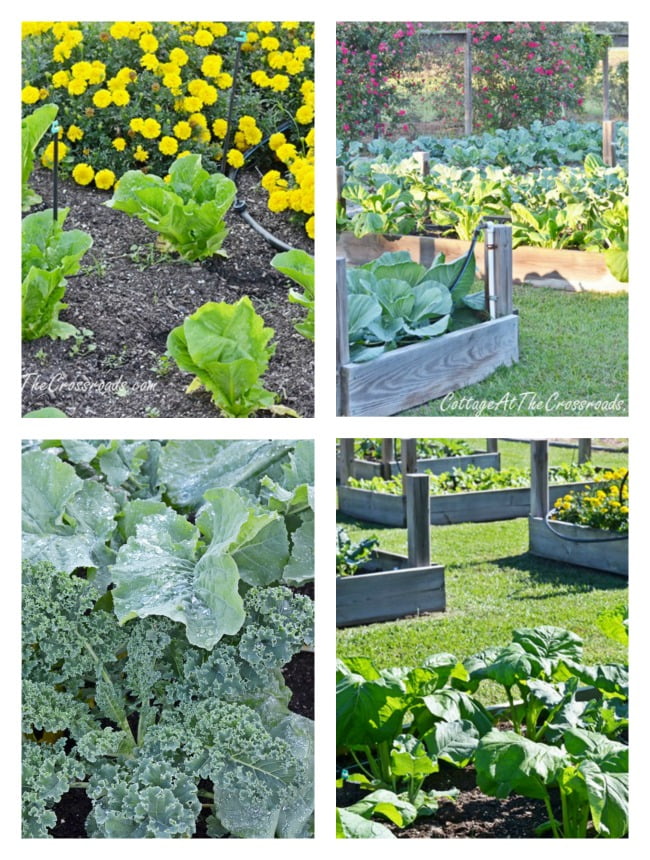 Here's just a snapshot of what's growing in our raised beds. We're already enjoying the mustard greens, and we have a fresh salad almost every night using the lettuce and radishes. Jane's planning on cooking a great potato soup tonight incorporating the kale tonight. The cabbages are forming heads and will be ready soon. Man! You talk about healthy! I feel better already just thinking about it!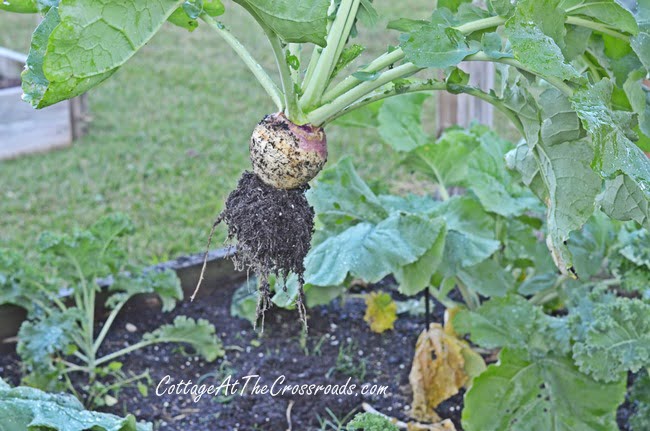 This baby (a rutabaga) has already been cooked up. Now I'm not crazy about them, but Jane loves them.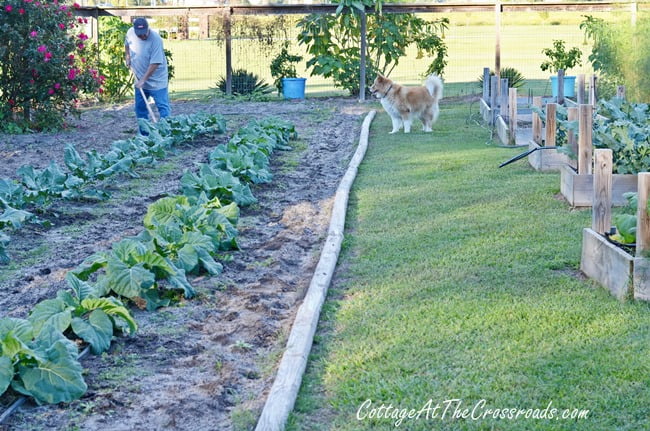 This should be the last of the hoeing for the season since most of the weeds are going dormant. And when I'm in the garden, so is my best friend Lucy!
We're picking the last of the green peppers. Just another great item in our salads. Wait! I just remembered that we had grilled onions and peppers on our hamburger steak just the other night.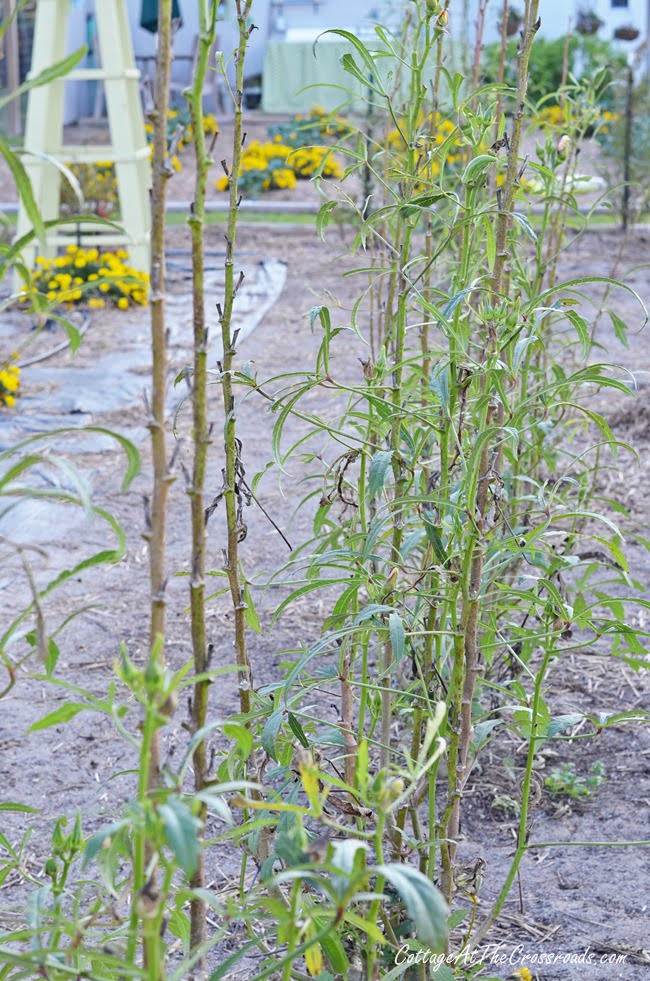 I'm really glad to see the okra go. We've had pickled okra, fried okra, stewed okra and tomatoes, grilled okra, okra in soup, and I'm up to my ears in okra. I've never eaten so much of it, and I've had enough. But, if I change my mind later, there's plenty in the freezer.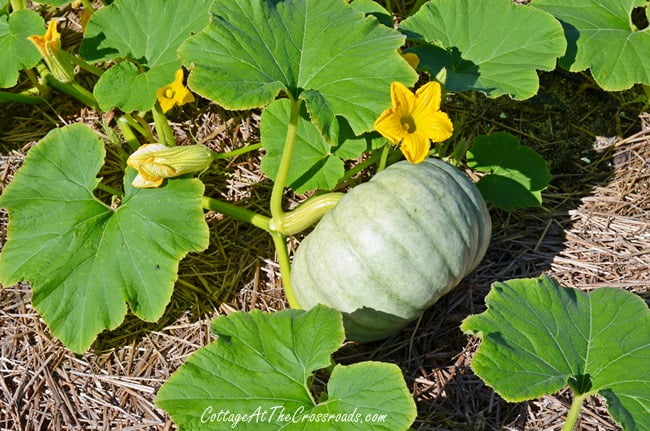 Jane planted these jarrahdale pumpkins this year to use for decoration. I love that pale green color!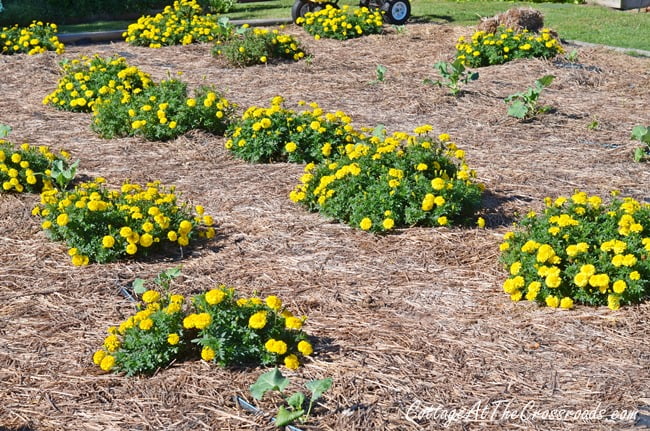 I think this is the coolest thing. We planted these marigolds in the early spring in between our tomato plants because they are a natural pesticide. So after I discarded the tomato plants, I left the marigolds. They continue to bloom and grow right up until the first frost. I'm just a sucker for a good lookin' flower!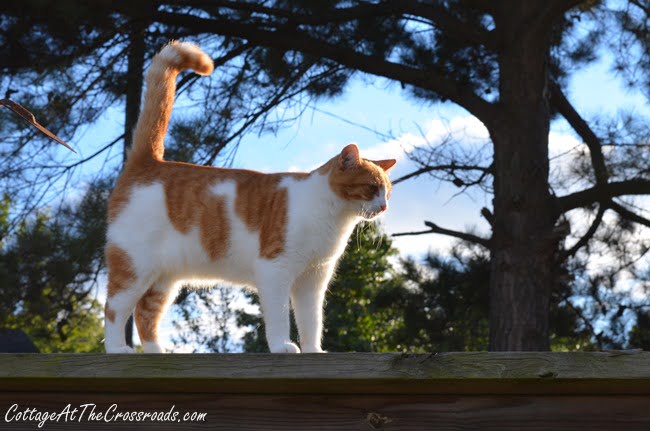 Here's Juicy on top of the garden fence. I just thought I'd throw that in.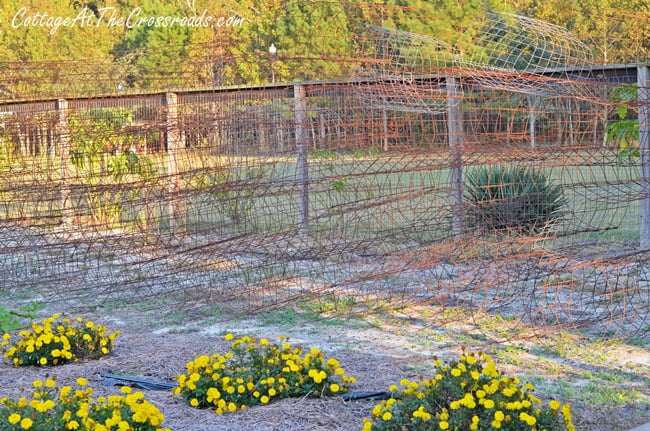 I've stacked up the tomato cages for the winter. This is my fifth year using them, and I highly recommend you make your own DIY tomato cages.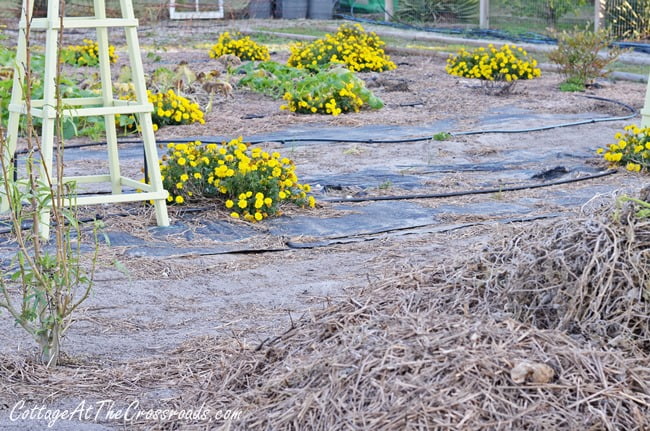 The best thing that I did in this year's garden was to learn How to Control the Weeds in Your Vegetable Garden. So now, for the winter, I'll remove the straw, roll up the landscape fabric, till in some fresh compost, and let the soil sit for the winter. By the way, if you buy a good quality landscaping fabric, you can use it from year-to-year.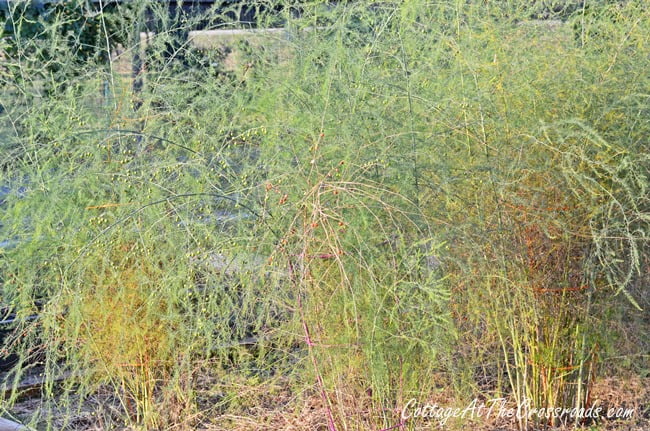 After this week of cold weather, I'll cut this asparagus down to the ground, cover it with a layer of compost, and wait for it to return in abundance in the spring. I do love my asparagus!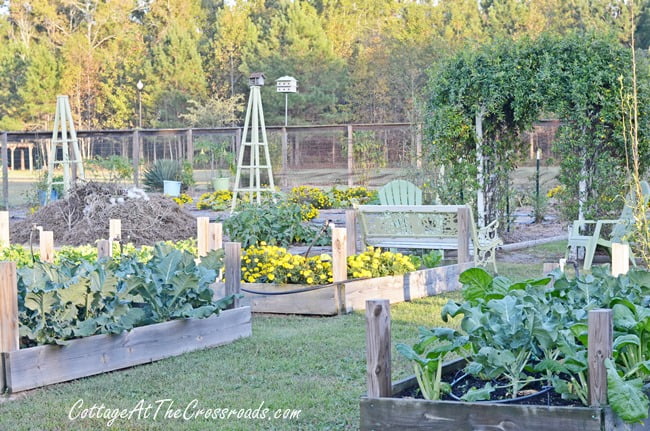 So there you have it. After a lot of hard work and patience, another successful vegetable gardening season. Sometimes I wonder if it's worth all the work. "What's that, Jane? The soup and salad's ready?"
I think I just answered my own question! Stay hungry for fresh vegetables, my friends!