One of the nice things about living in the southeastern region of the United States is that we can grow an assortment of vegetables year round. As you can see, I've cleaned out the raised beds that were planted with our spring garden vegetables.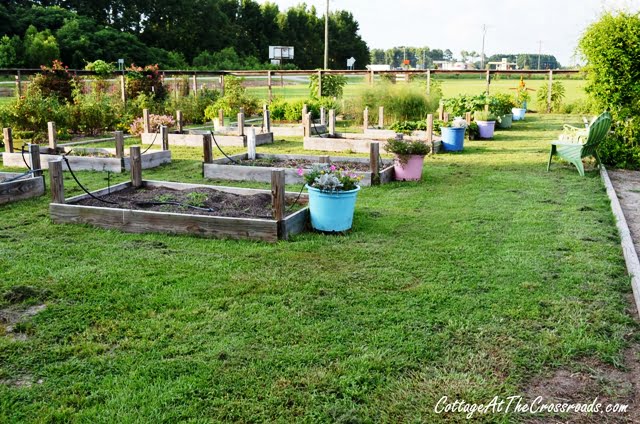 So now it's time to get ready for the fall.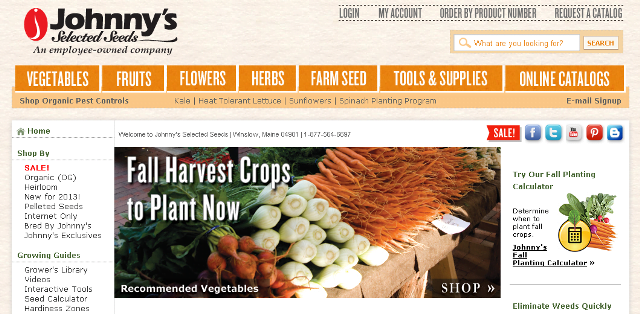 Trying to grow new things is always fun. Back in the spring, Jane found some seeds for white pumpkins in Johnny's Selected Seeds catalog. So I figured what the heck. Let's see if we can grow these white pumpkins. If we're successful, I'm sure Jane will find plenty of decorating uses for them in the fall.

These are the 3 different varieties that we ordered. I attempted to grow pumpkins a few years ago but in retrospect, I had planted them too early in the spring and they rotted on the vine in the summer heat of July and August. You live and learn.
Let the planting begin! First and foremost is preparing the soil for the pumpkin patch for planting.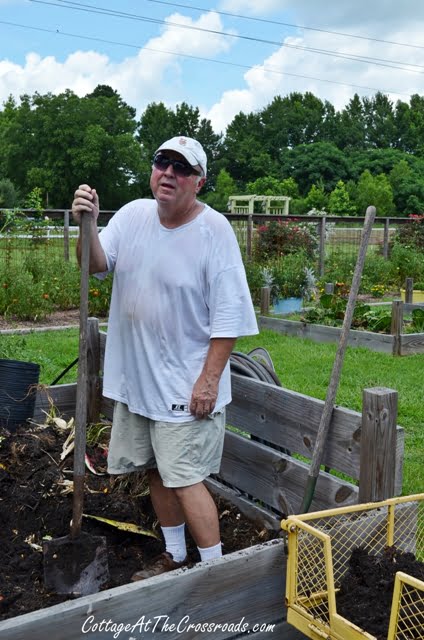 As you know, gardening is not all fun and games. Imagine stepping into a compost bin in 95 degree heat. Ah, the aromas!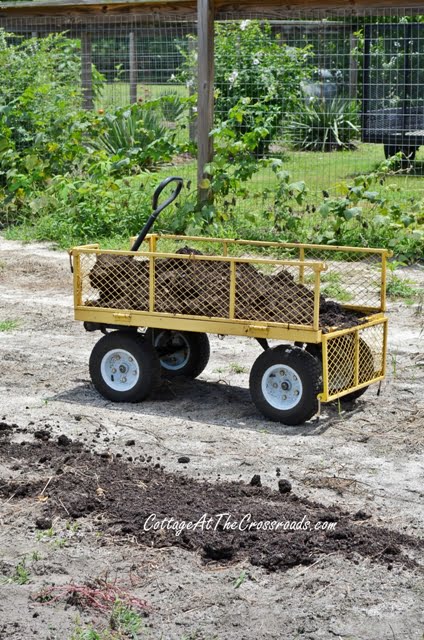 This all natural fertilizer is worth it, though, and it's FREE!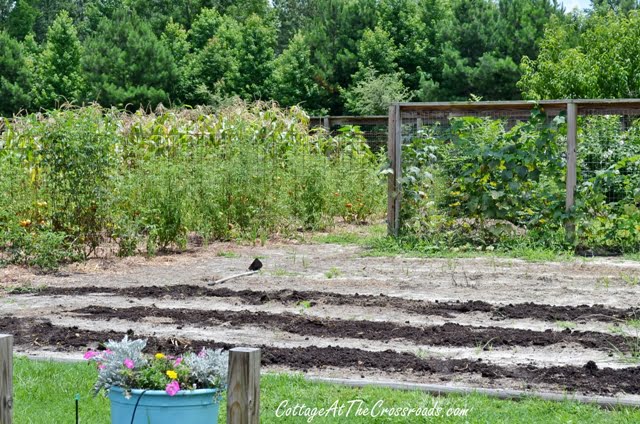 I spread it generously. This is the same area in the spring we planted our early peas. You know, peas famously restore the soil with nitrogen. The mix of the nitrogen and the homemade compost should give us an abundant harvest of pumpkins. We'll see!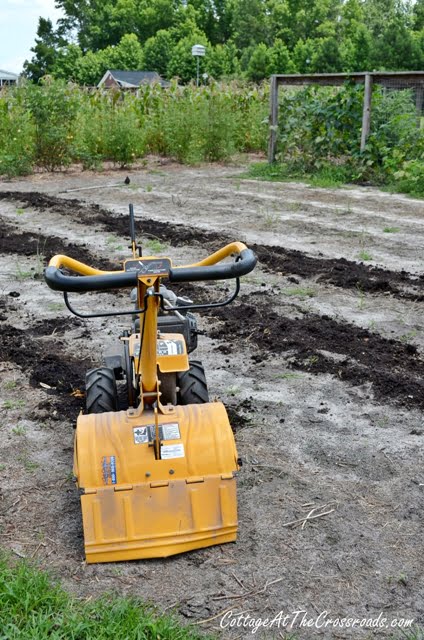 I tilled it all together to form the rows and then I let it sit for a couple of weeks before planting.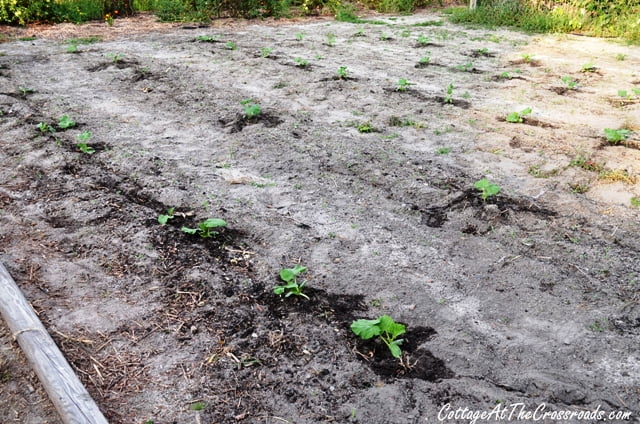 The seeds germinated in just 3 days.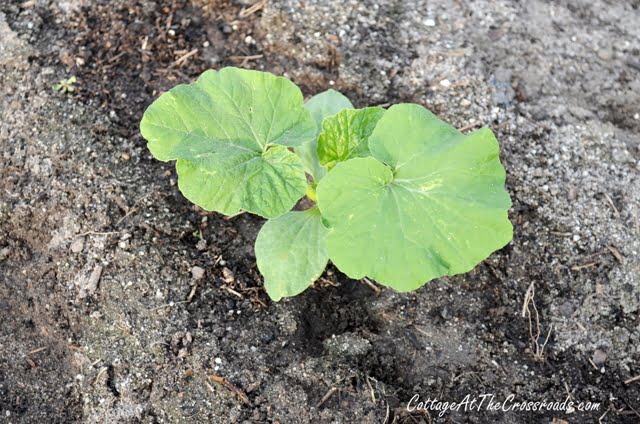 These babies are well on their way and with a little TLC, we should have some beautiful white pumpkins by the end of September.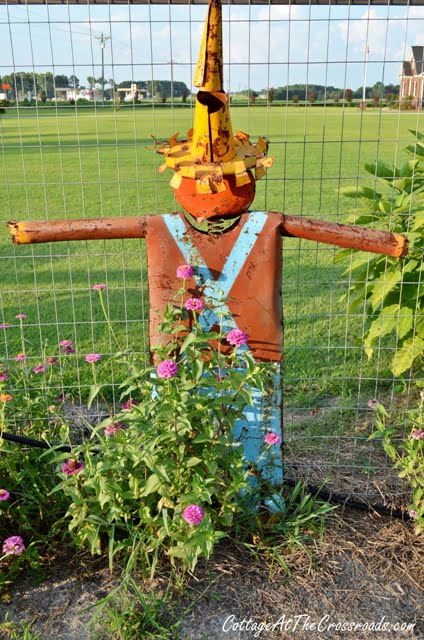 I think I'll move Mr. Rusty, our scarecrow. It's time he watches over the new pumpkin patch.