I'd like to show you around our vegetable garden, and I'd also like to encourage you to grow your own vegetables. If we can do it, so can you.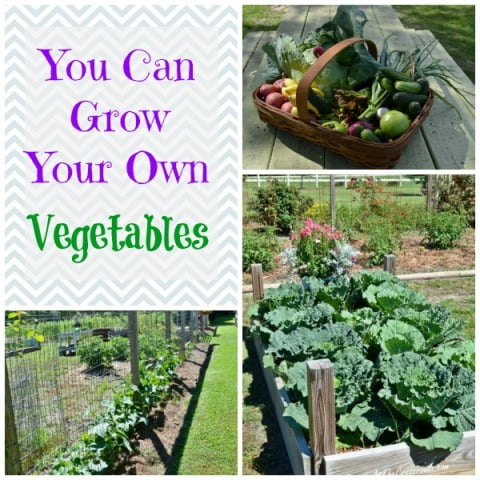 I'll admit that it takes a lot of work to take care of a garden this big. And sometimes it's overwhelming. But you don't need a large garden.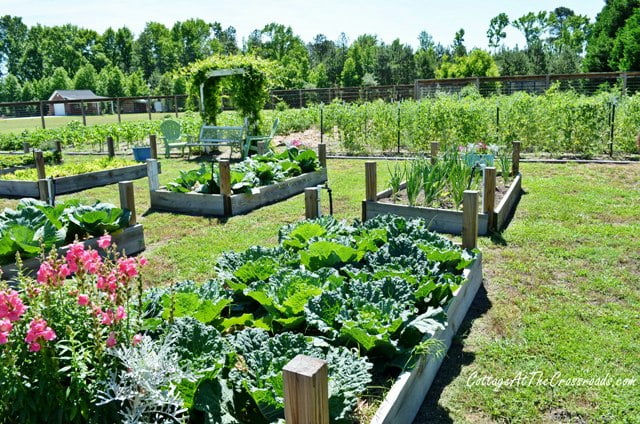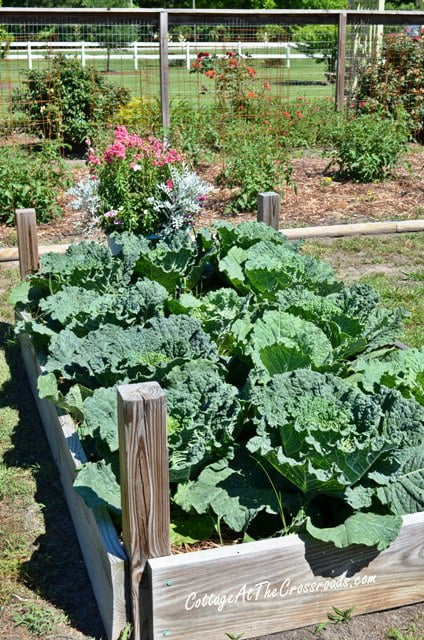 If you have a 4 foot by 8 foot space in your yard, you'd be surprised how many vegetables you can grow in that area. It's a good idea to start small. Some folks try to do too much too fast and get discouraged. I highly recommend starting a garden by building a raised bed, and if you're interested, here's how you can build that raised bed.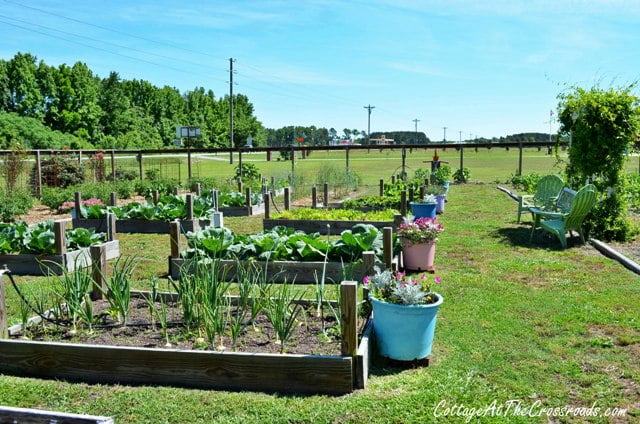 I've built 12 raised beds so far, and as you can see, Jane has chosen to pretty things up by planting flowers in her plastic painted pots, done in pastels, of course.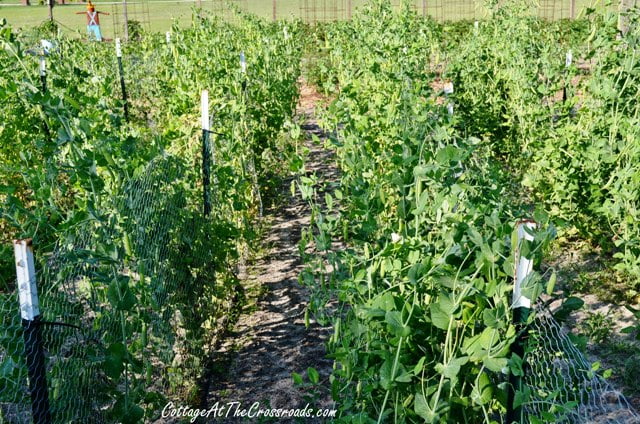 Here is South Carolina, this is the time of year that we can start enjoying our fresh vegetables like these early peas.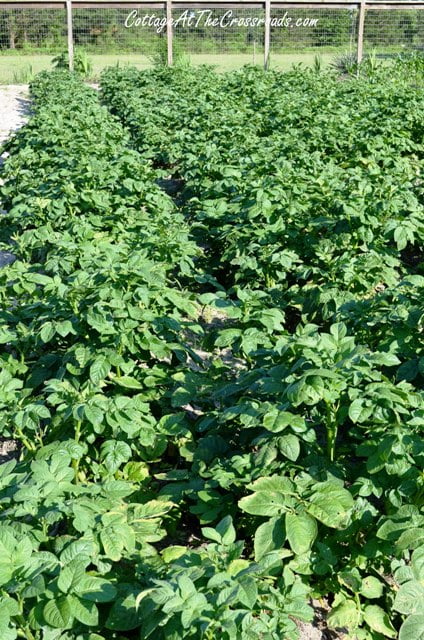 Under these beautiful plants are some new red potatoes.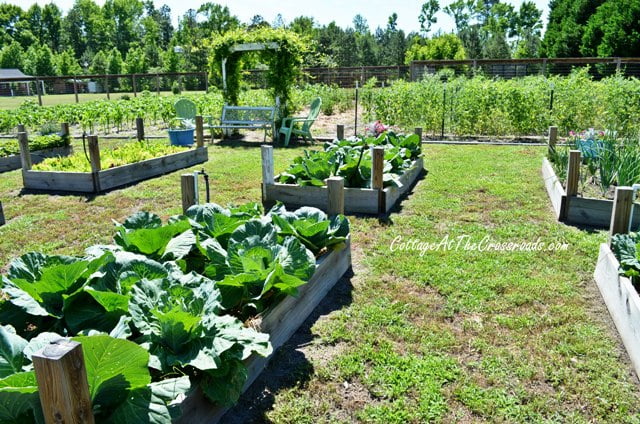 Let's boil up a pot of cabbage, make a nice salad with fresh lettuce, radishes, onions and bell peppers.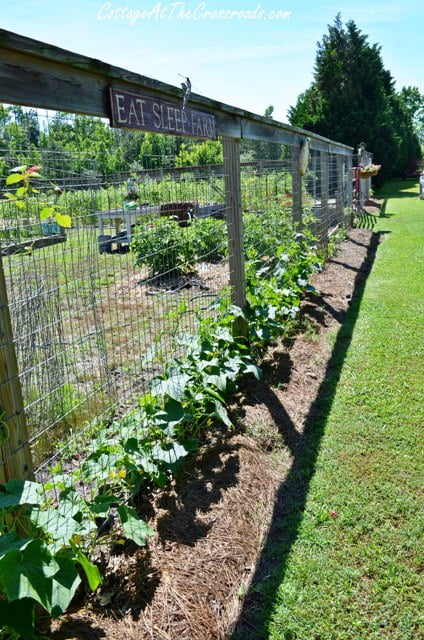 Don't forget to pick a few cucumbers for the salad.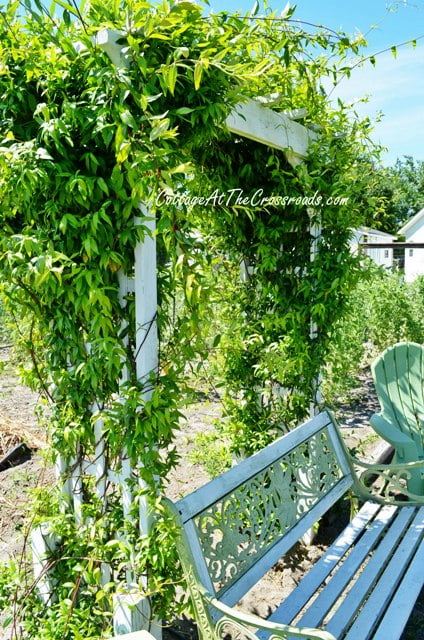 Jane and I find the garden is a nice place to relax.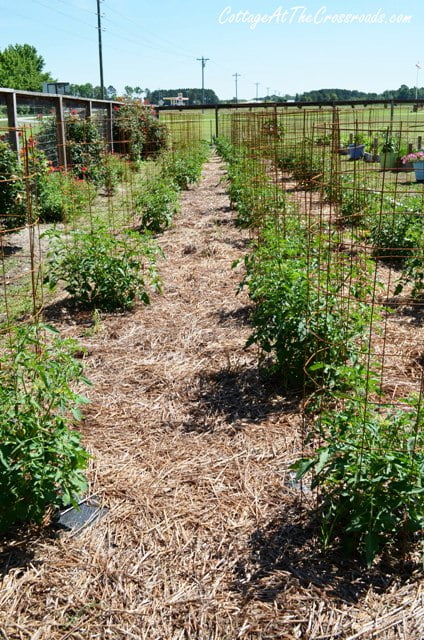 One of the biggest challenges of growing a garden is fighting the weeds. This year I decided to lay down landscaping fabric under all of our tomatoes. Good move and money well spent. Not a weed in sight! You can read about it in the post our tomato planting tips.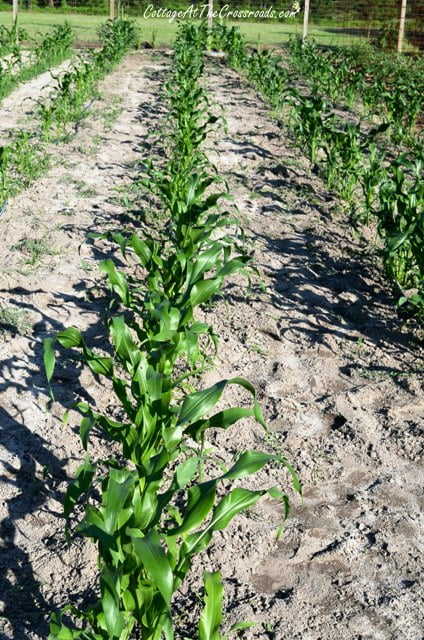 Corn will be ready in about 30 days.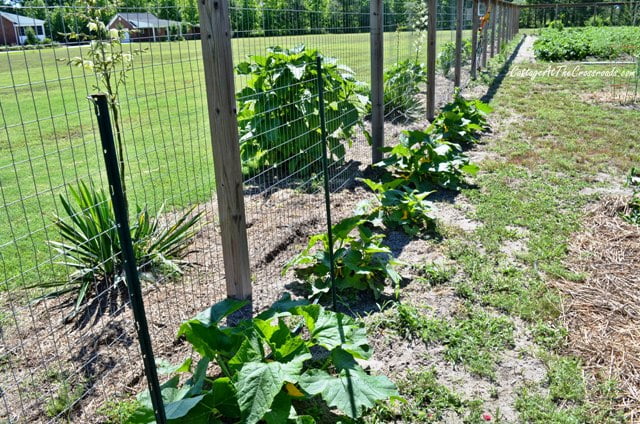 We enjoyed our first yellow squash for dinner last night.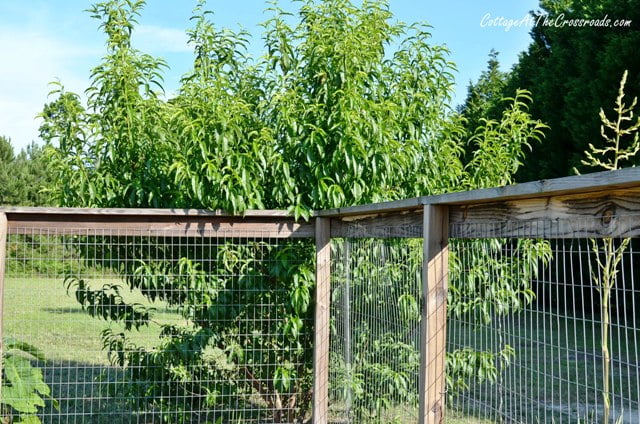 I've just got to show you this. Three years ago my neighbor gave me a small twig and she said that it was a peach tree. I planted it in a corner of the garden and just kinda forgot about it.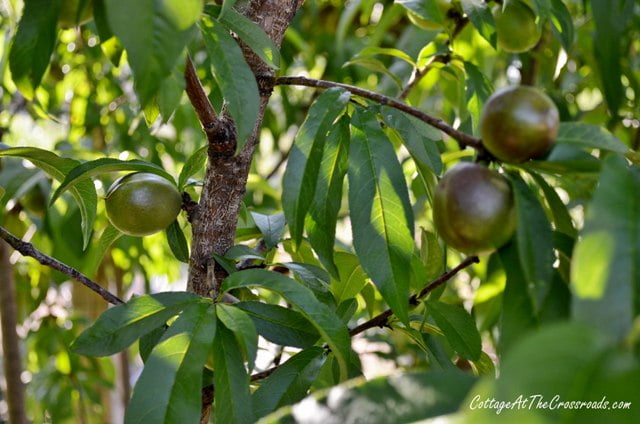 Check this out! It's loaded with peaches. I'll let you know how they turn out.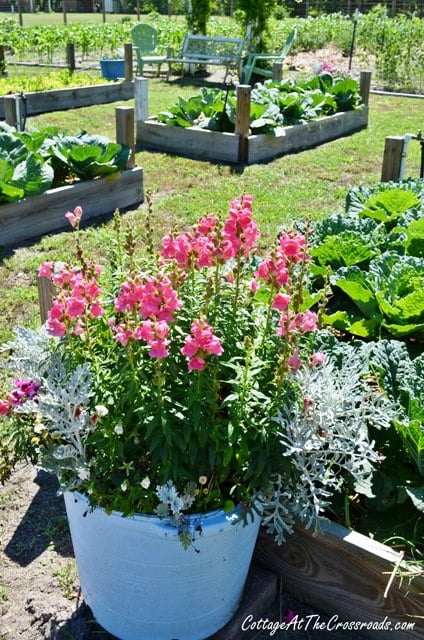 So if you're thinking about planting a garden, go ahead. I won't lie. It's a lot of hard work. But I actually find it therapeutic.
Here's the real reward. We picked all these vegetables out of our garden today. If we can do this, so can you.