It's time for me to plant my red potatoes. So I made a quick trip to my local feed and seed store and picked up 20 pounds of Red Pontiac potatoes. These are certified seed tubers  which means they've been treated to resist blight and other diseases.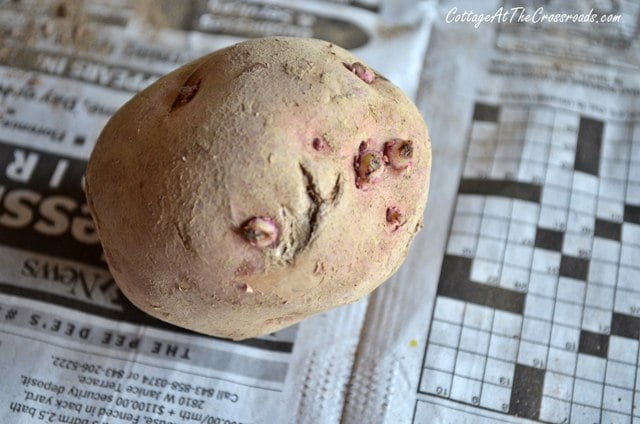 Potatoes are really easy to grow and if you're thinking about planting your own, I recommend that you shop and get advice at your local feed and seed store. They will know what varieties grow best in your area.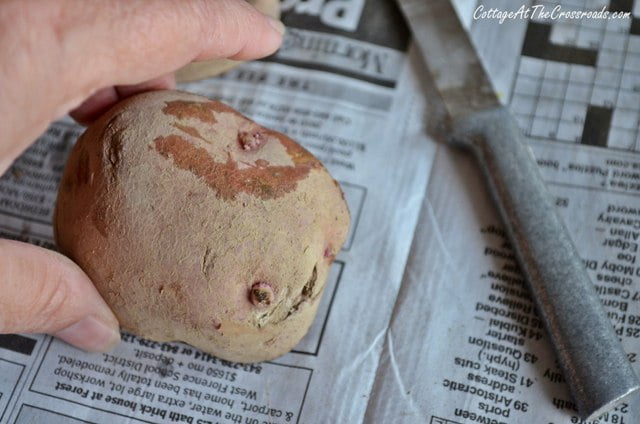 Don't plant the whole potato. Use a paring knife to cut sections that contain at least 2 to 3 eyes.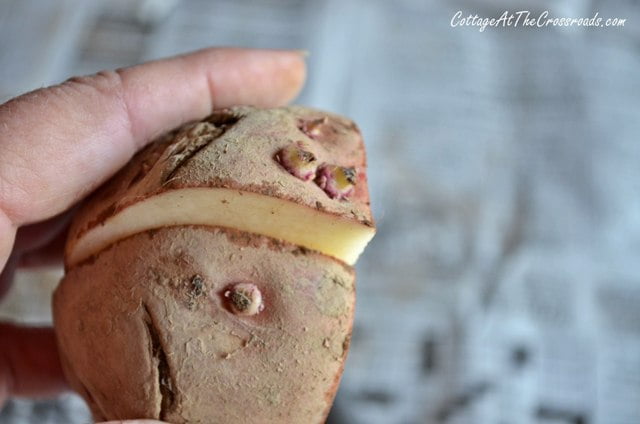 You can usually get 3 or 4 sections from one potato.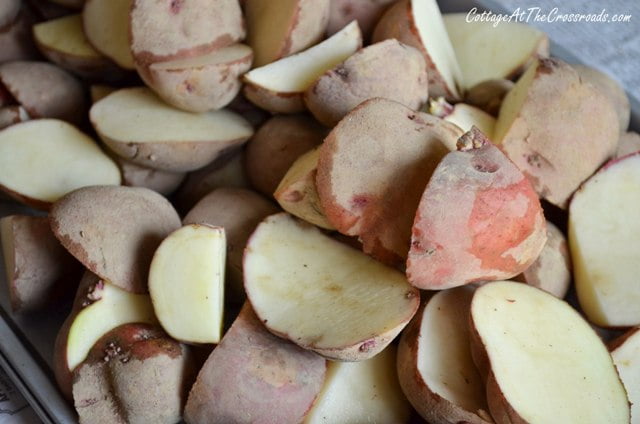 Once they're all cut, spread them out on newspaper and let them dry for a few days to allow the cut surfaces to heal.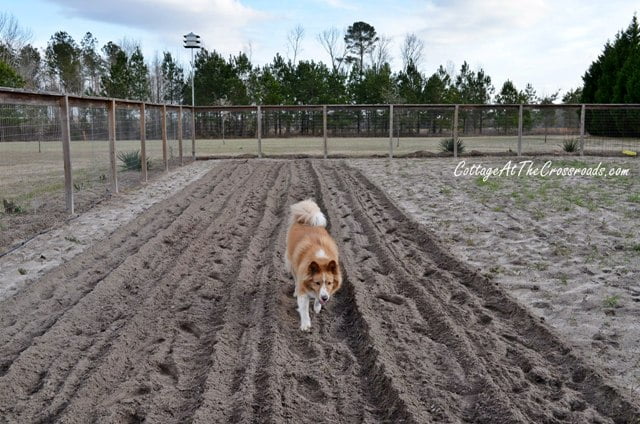 Meanwhile, back in the garden, I tilled an area large enough to run five 50 foot rows. Prior to this, I had my soil tested and added the recommended 15-0-15 fertilizer. I planted the potatoes, cut side down, 3-5 inches deep and spaced them about 10-12 inches apart.
This should be enough 'taters to feed me and Jane and all our friends and family.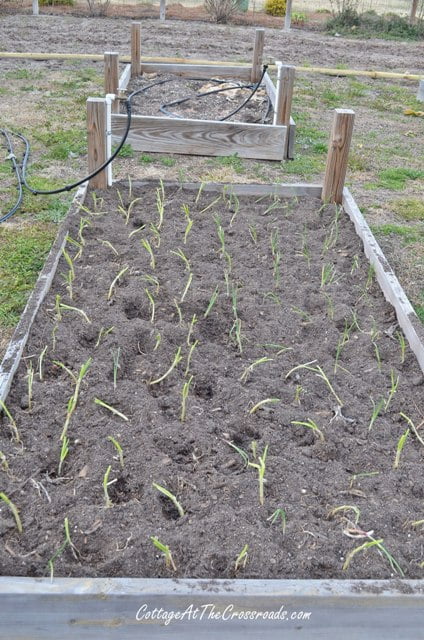 A few days ago, I planted some onions in one of our raised beds. In just about 30 days, these will be ready to enjoy as spring onions. I love them on a salad!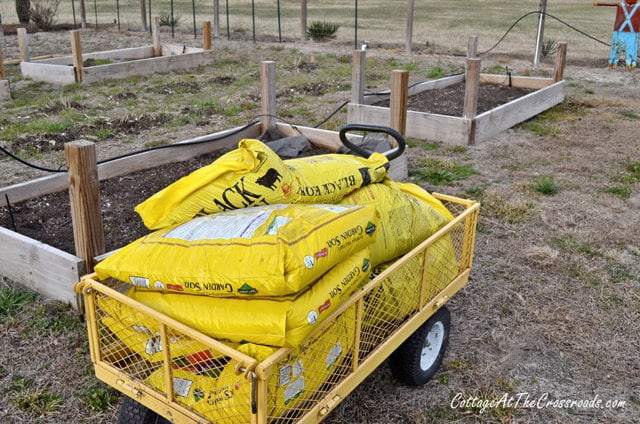 My brother Jim and his wife Jean have their own 2 raised beds in our garden. They freshened up the soil in their beds to get them ready for planting.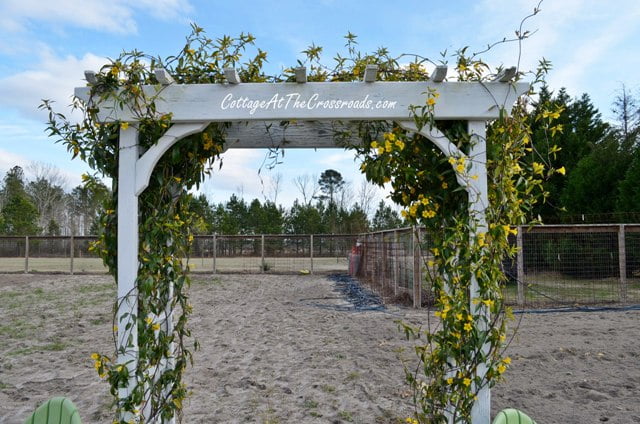 To the right of this arbor, we've planted 5 rows of Early Alaska peas and Sugar Snap peas. If all goes well, in about 90 days, we'll be enjoying Jane's creamed garden peas and new potatoes recipe.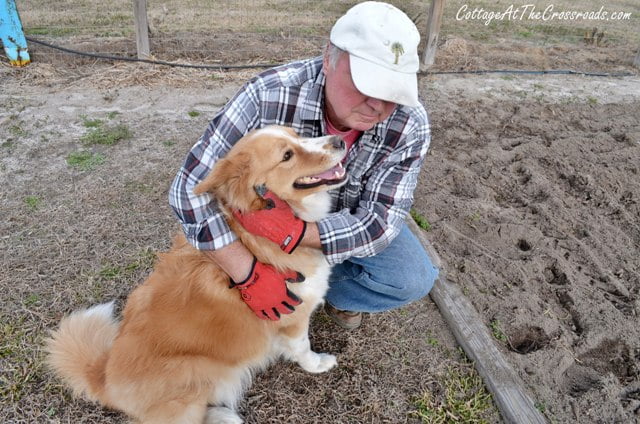 It was great to get outside and get dirty again.
"Don't you think so, Lucy?"