It's the time of year when I start looking back and reflecting on what I did right and what I did wrong in this year's vegetable garden. With the hot days of summer on us, our vegetable garden is beginning to wind down.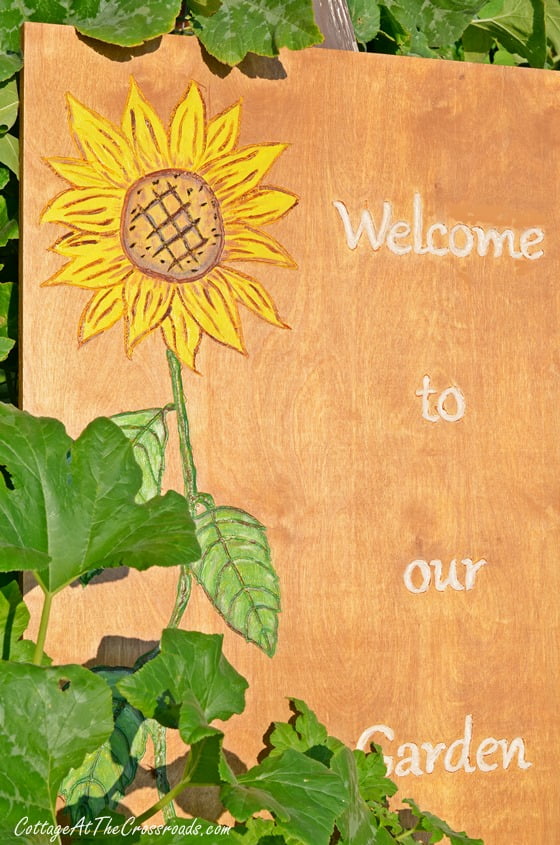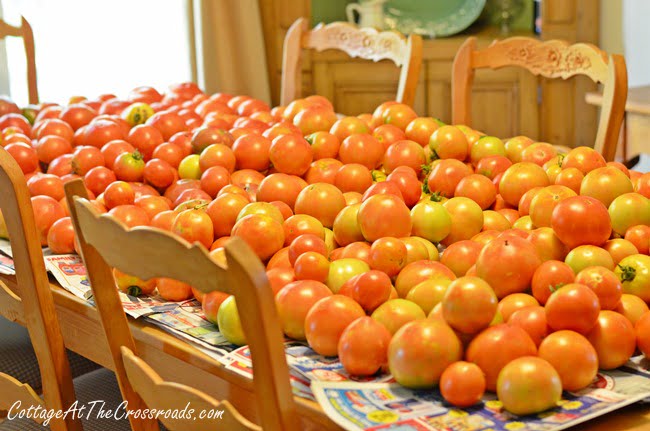 From the look of things, it appears that we did a lot right this year. Not only these tomatoes but almost everything that we planted produced an abundance of delicious vegetables.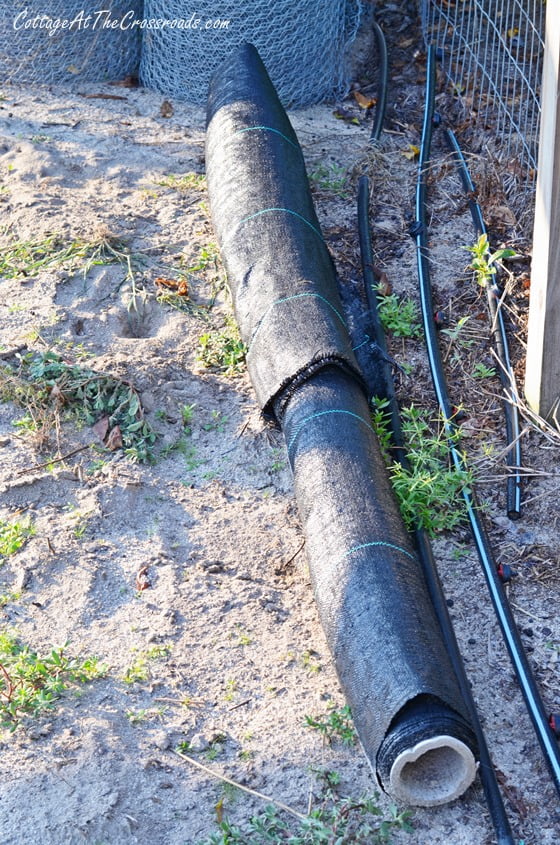 I'm convinced that what you see here has made all the difference. It's a commercial grade landscape fabric. With this, we've won the battle of weeds this year. It's rather expensive, but in my opinion, well worth the investment. This particular type of landscape fabric is over $80 for a 6 foot x 300 foot roll. The big box stores sell a thinner fabric that just doesn't work as well. I buy this at a local farm supply store. Our garden is rather large, so I used 3 of these rolls.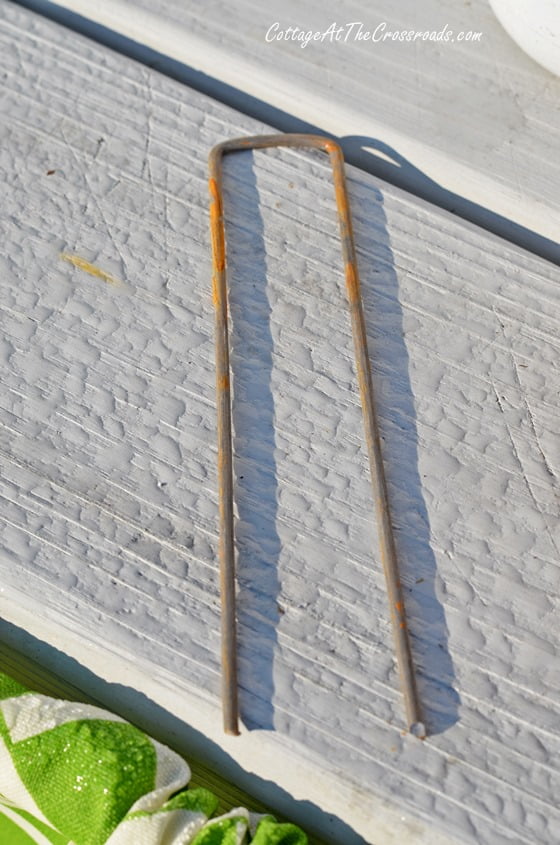 After rolling out the landscape fabric, I used these ground staples to secure it in place. I overlapped each row about 6-8 inches. Using scissors, we cut an opening in the fabric, dug a hole, added some compost, and planted our vegetables. You learn more in my post how to grow your own tomatoes.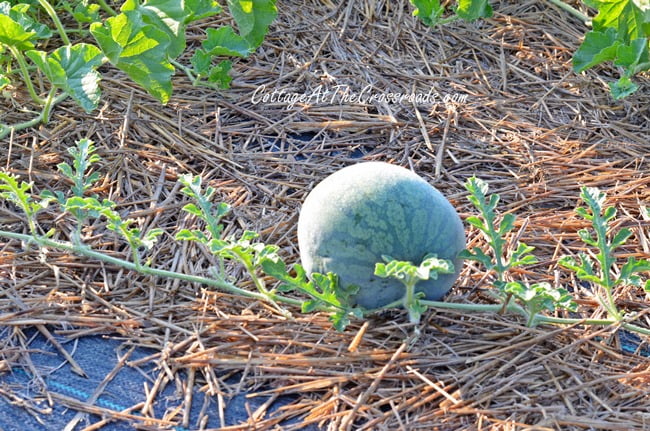 I prefer to use wheat straw for mulch. It's an attractive cover over the landscape fabric and the drip lines.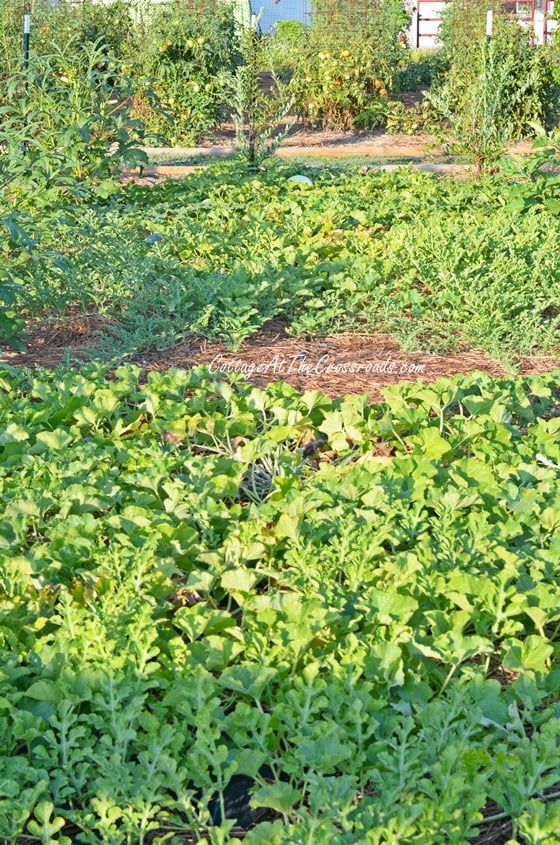 The vining plants such as watermelon, honeydews, and canteloupe seem to love the fabric and straw.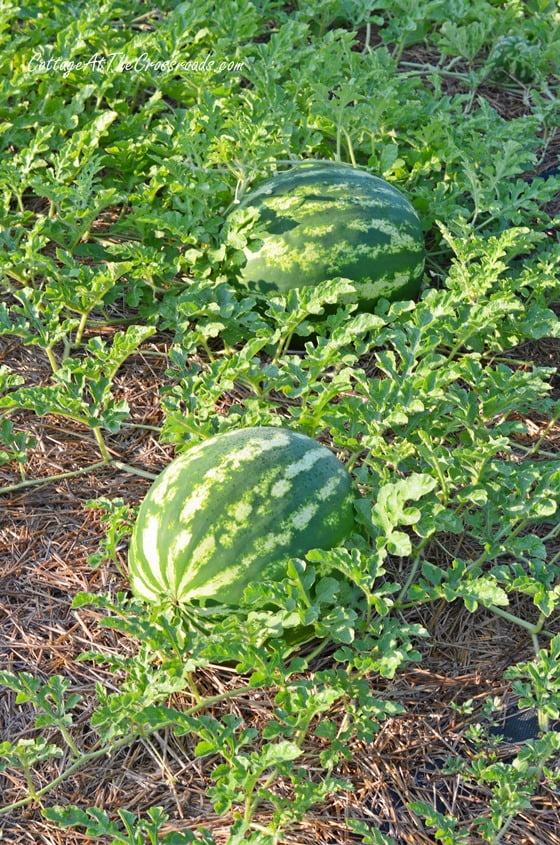 And we've had no trouble with rotting fruit because it's not sitting on damp soil.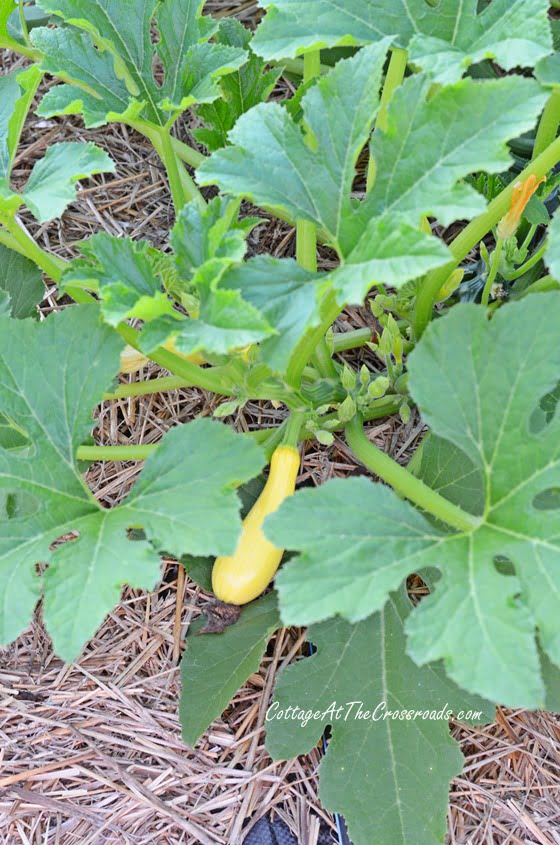 This is the first year that we haven't lost our squash and zucchini plants to powdery mildew. It has to be because the landscape fabric keeps the vegetables from coming in contact with the soil.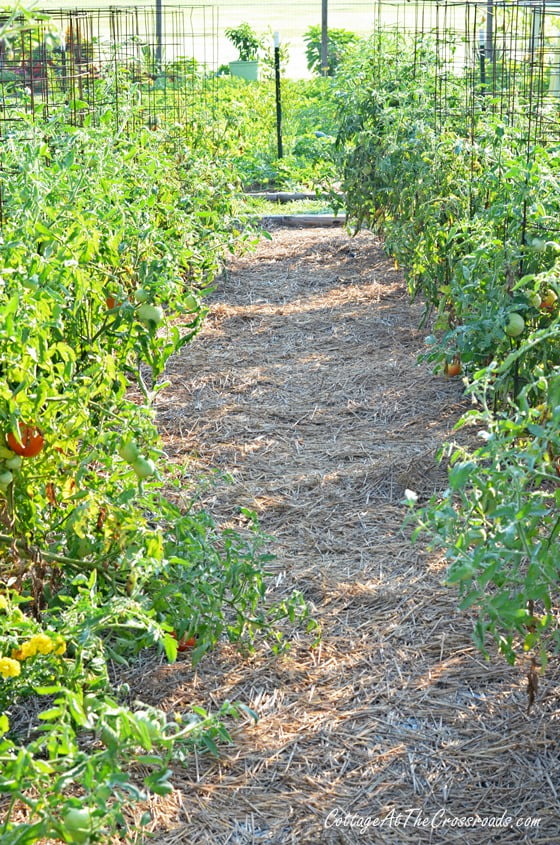 It's a pleasure picking the tomatoes with not a weed in sight!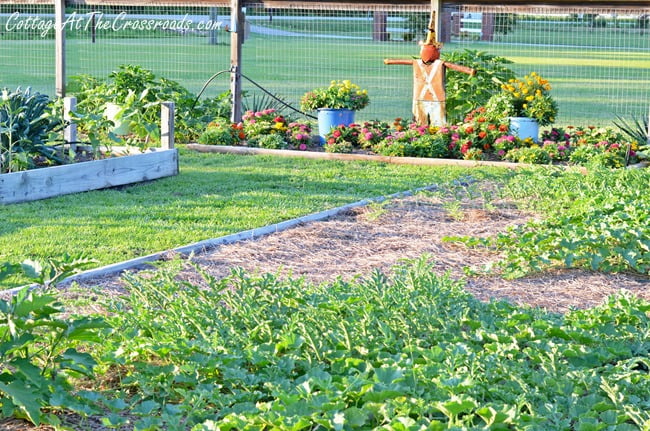 The landscape fabric and planting more plants to attract the pollinators definitely increased the production this year.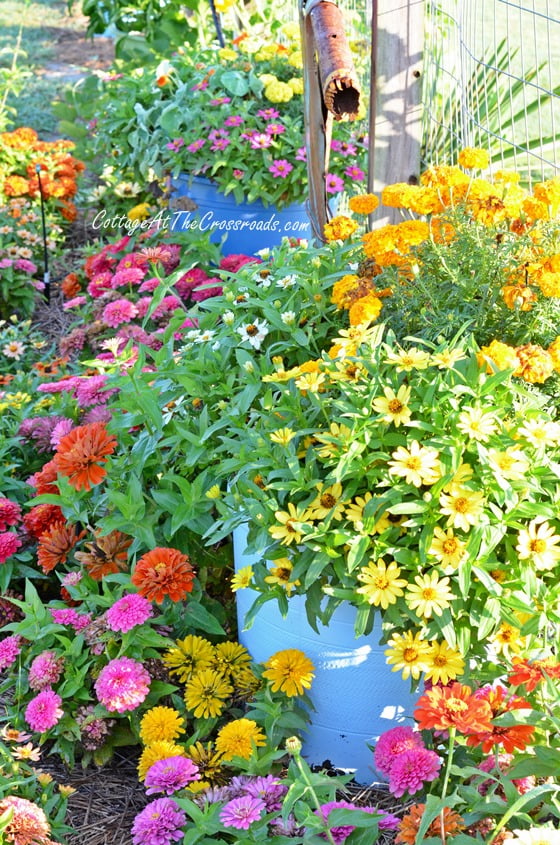 And makes a stroll through the garden more pleasurable, too. No weeds here under these flowers because we put landscape fabric here, too!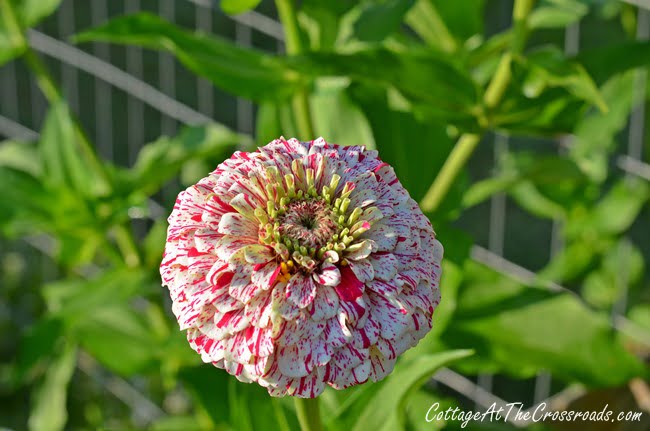 Doesn't this look a lot better than a patch of weeds?