Trying to cut out gluten from your diet is challenging - especially when most of the baked goods and many other food items are chock full of it.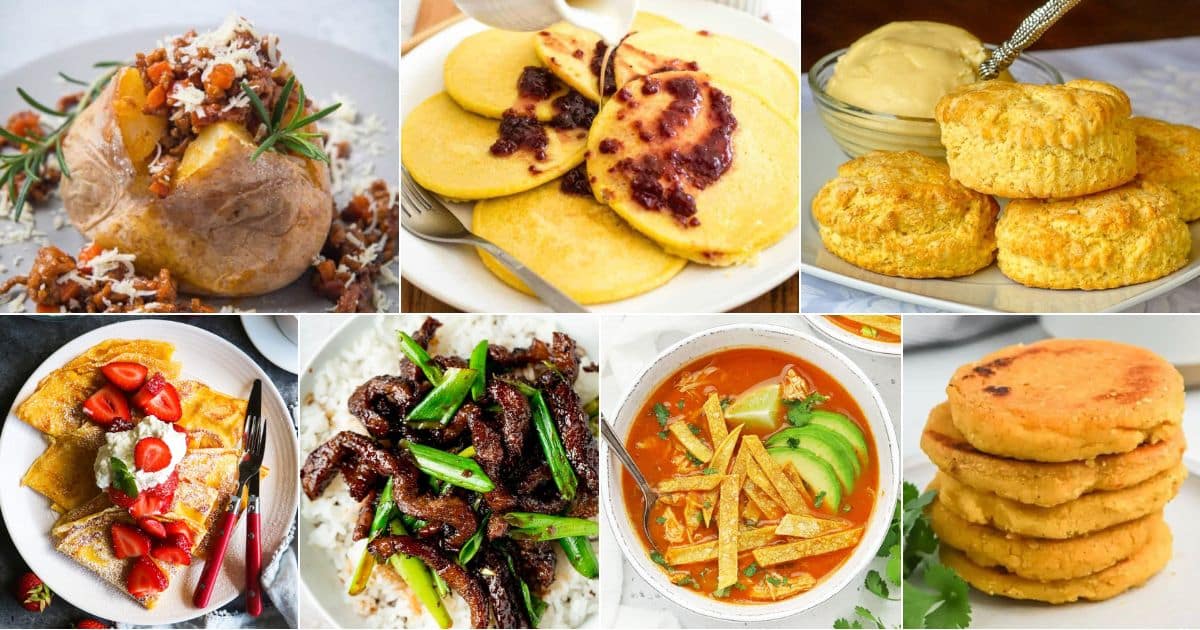 Fortunately, corn flour is an age-old ingredient that's been around for centuries and is here to substitute your regular wheat flour for an equally delicious, gluten-free alternative. Yep, you heard it right. Many of your favorite foods can be made with corn flour, giving you a perfect gluten-free meal.
So, whether you have gluten sensitivity or are just on a health kick, here are 31 incredible corn recipes for a gluten-free twist.
Contents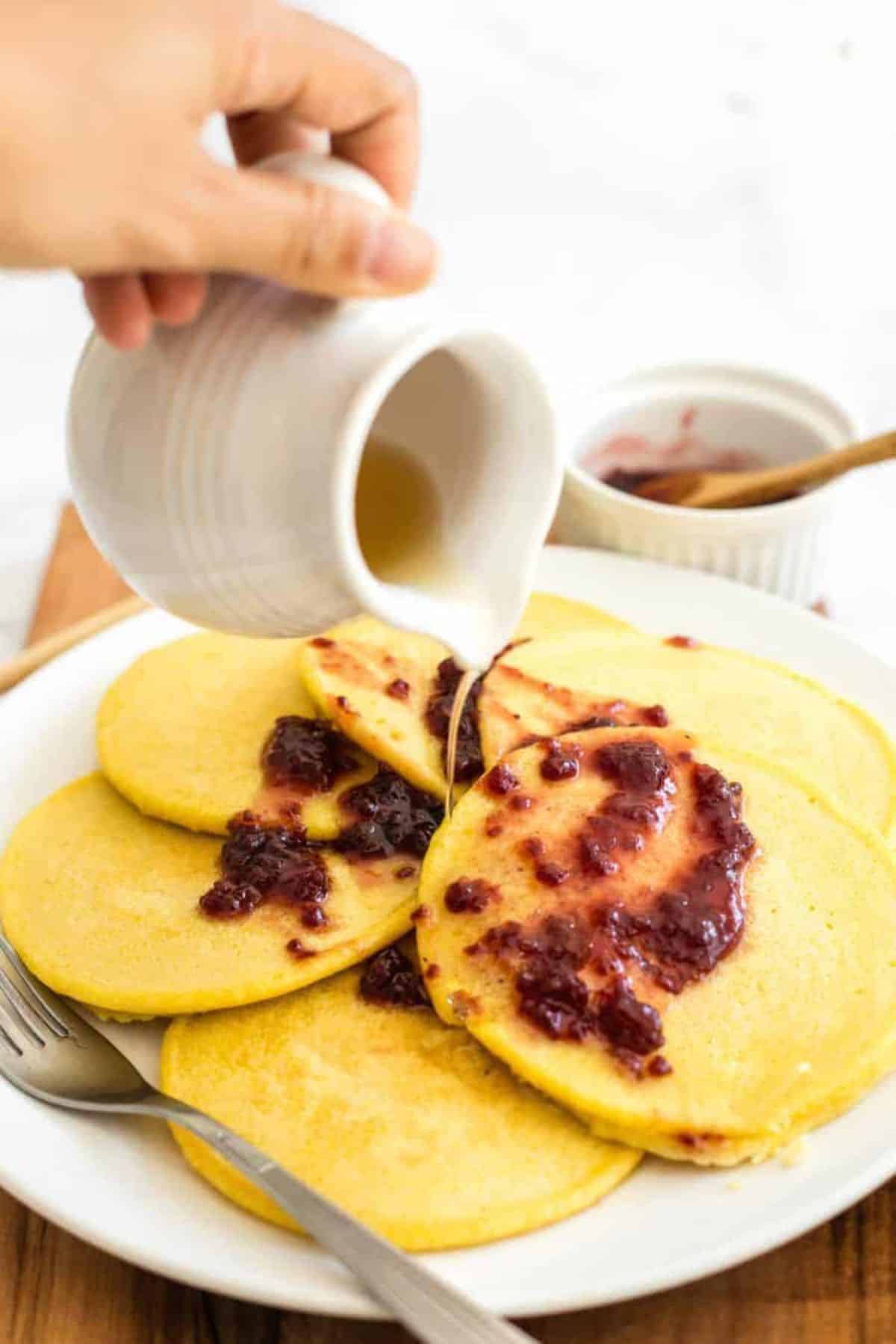 Nothing beats a hot stack of fluffy pancakes drizzled with sweet maple syrup. Owed to the addition of corn flour, people can experience this incredible gluten-free breakfast sensation by easily substituting wheat flour for corn.
As simple as making traditional hotcakes. You'll fall in love with the recipe after just one buttery bite!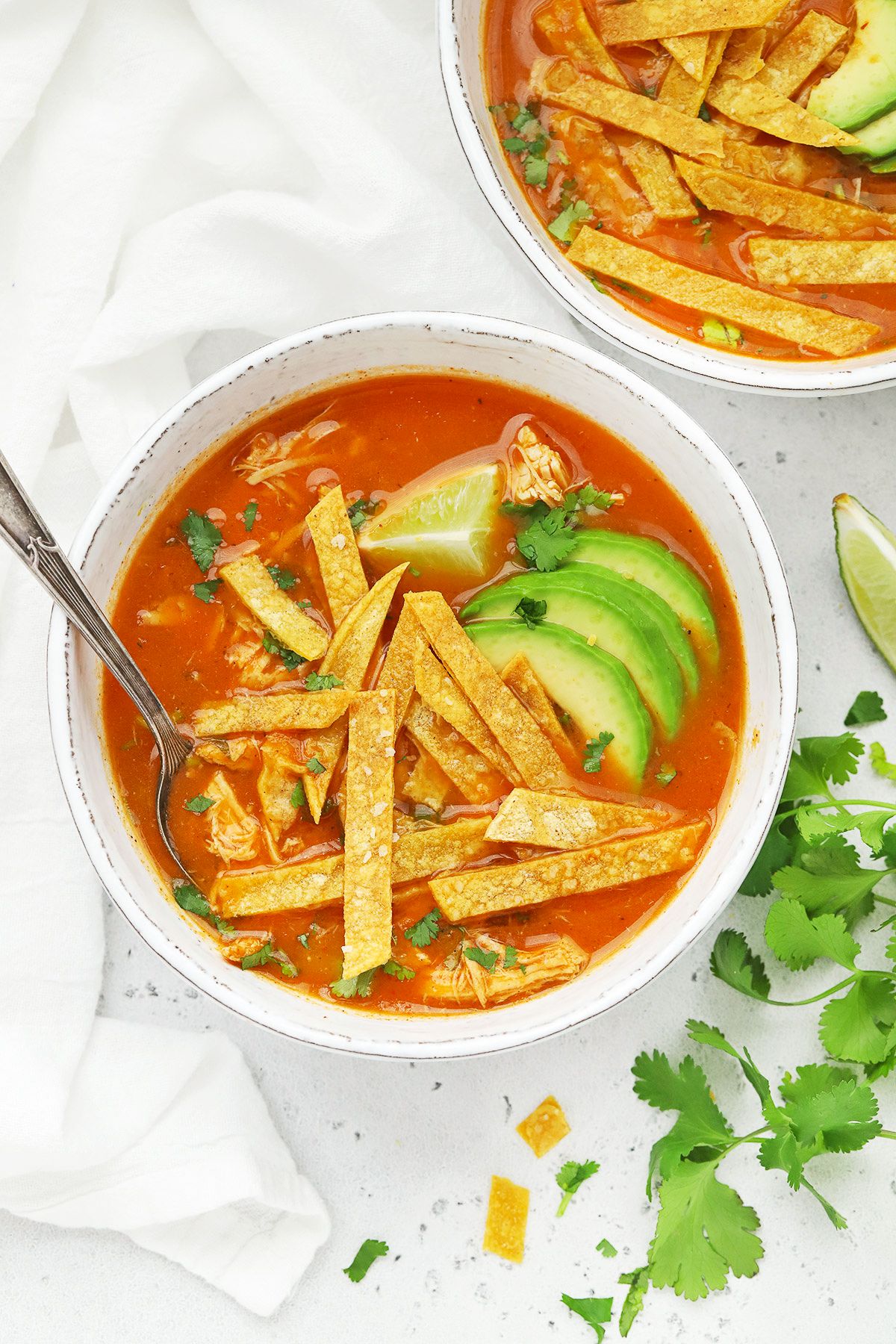 Corn is a staple ingredient in chicken tortilla soup, but very few people use corn flour as a thickener when making this savory chicken stew.
Inspired by Mexican flavors and spices, every spoonful of this fiery dish will surely start a fiesta in your mouth.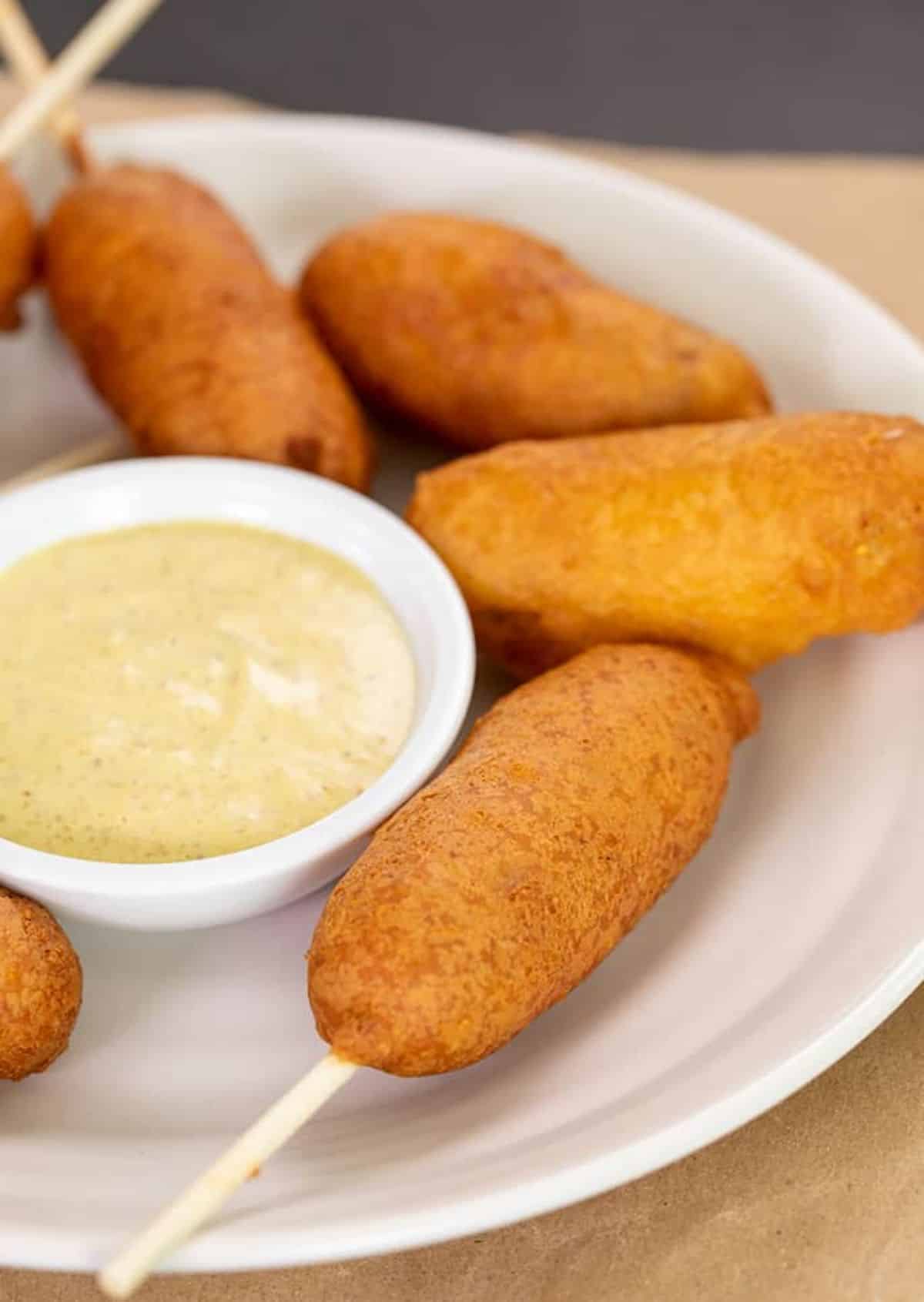 While you might think corn dogs already use corn flour, given their name, most actually use all-purpose flour mixed with cornmeal. This doesn't help the gluten-free residents of the world, which is why we recommend this delicious take on corn dogs made with corn flour instead of all-purpose.
Just ensure the brand of hot dogs you choose doesn't contain wheat flour.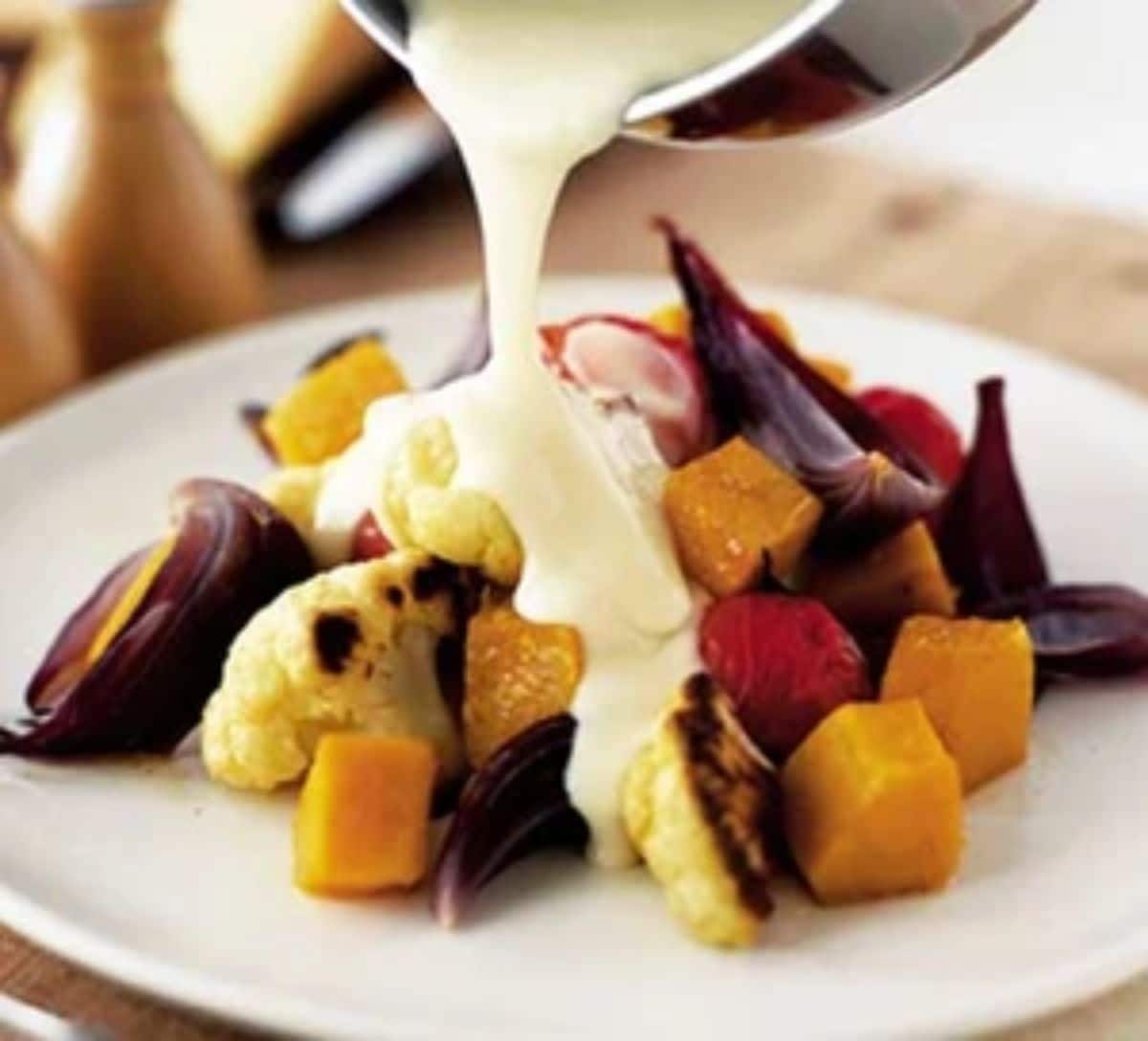 Roasted veggies with fondue are like cheesy broccoli but classier and more refined. That doesn't mean it's hard to make, but your tastebuds will thank you once you do.
This recipe makes a beautiful side dish that can also be served as a vegetarian entree if you desire.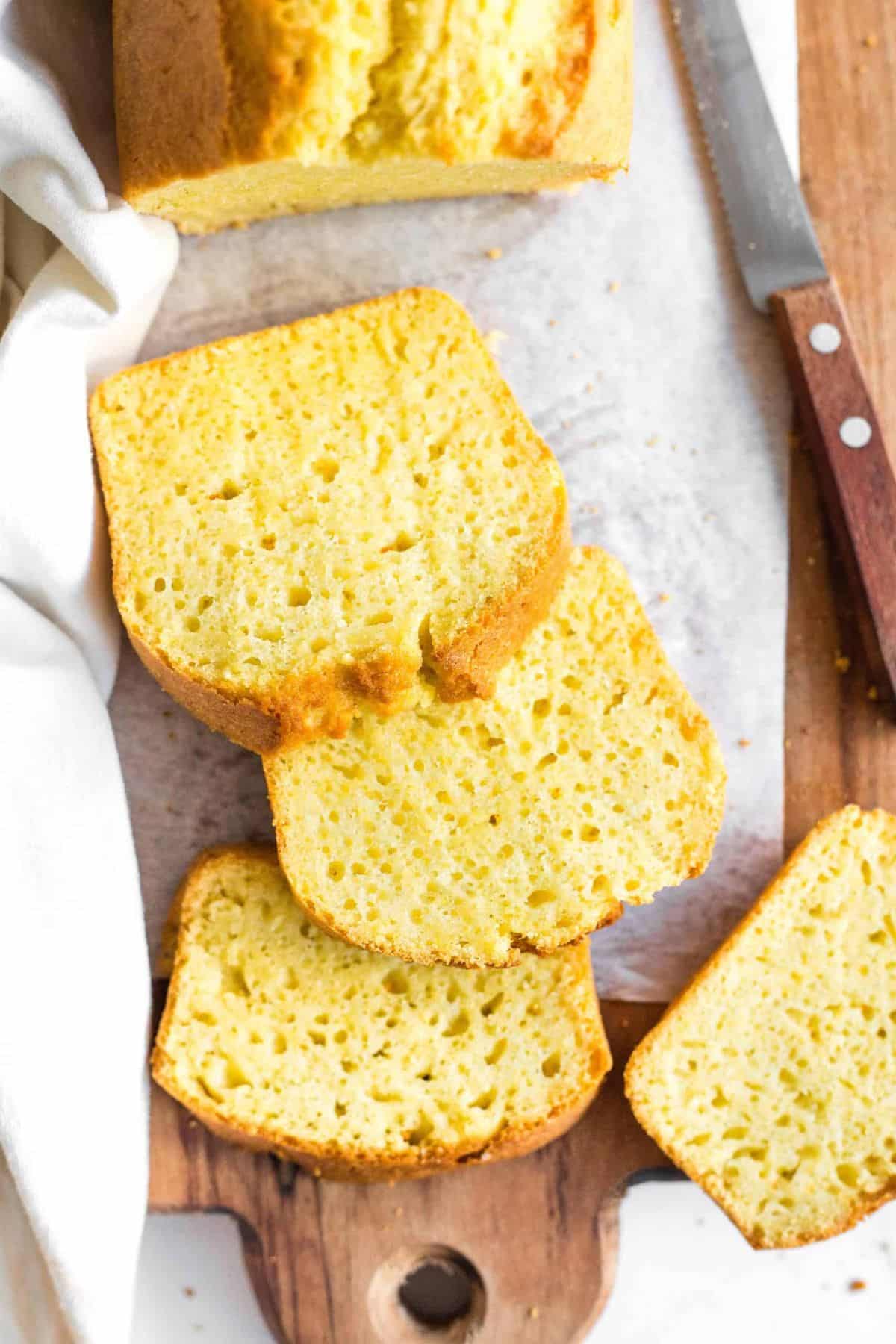 If the first thought that comes to your mind is cornbread, let us stop you right there. This recipe differs slightly from the crumbly southern side dish as it's much softer, much more moist, and equally (if not more!) delicious.
Moreover, no yeast is required, making the preparation easier and hassle-free.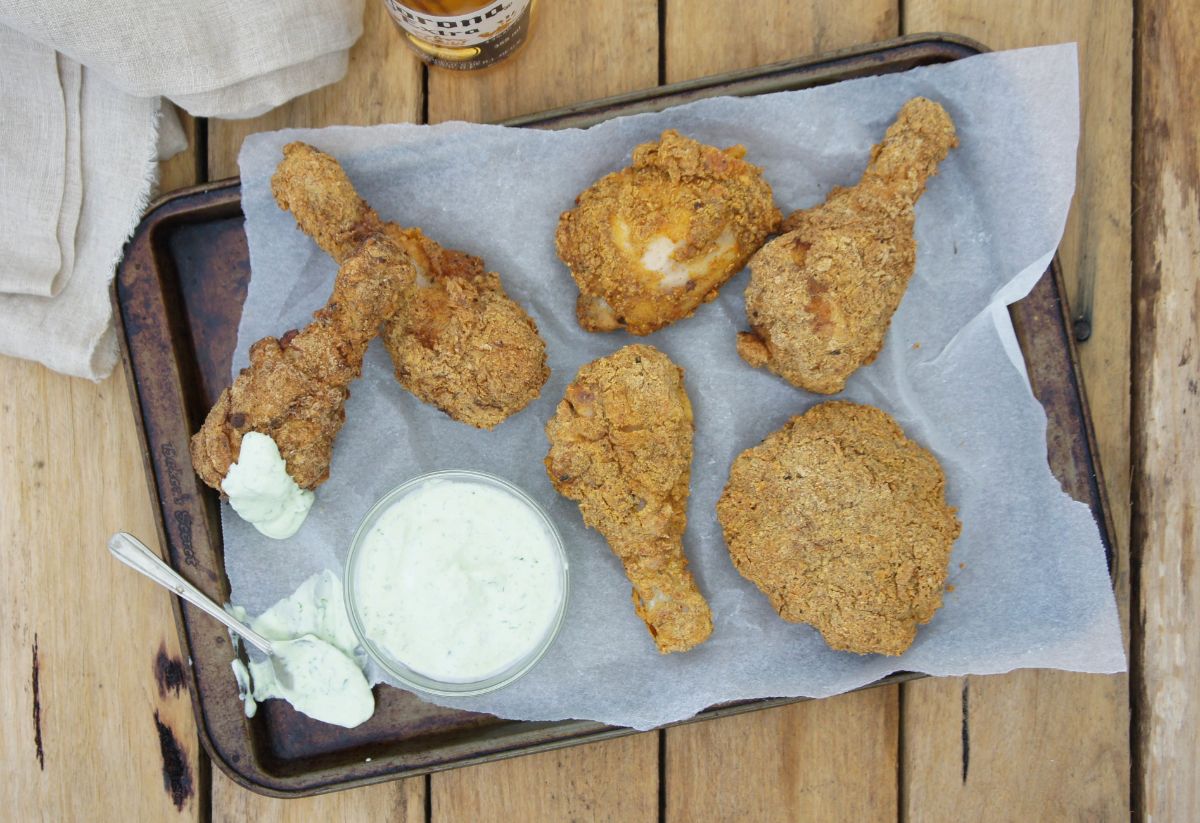 No matter where you go, no place seems to have the elusive corn flour-based fried chicken.
This is one of those "fine, I'll do it myself" moments, as you'll probably have to heat some oil and make it yourself.
Fortunately, this succulent corn flour fried chicken recipe is well worth the effort, and we highly recommend it if you've had a hankerin' for fried chicken.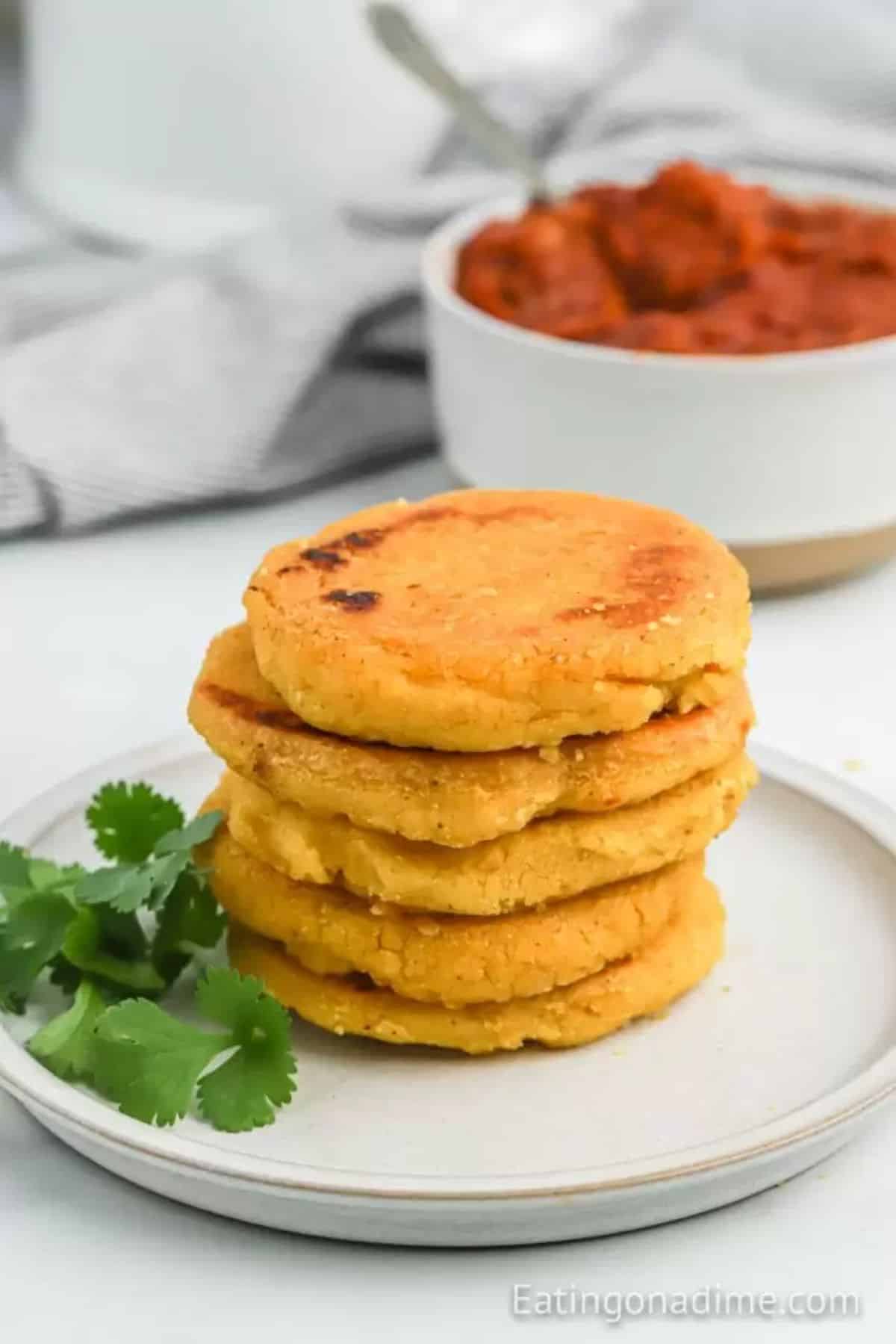 If you've never had arepas, you're seriously missing out. Arepas are a delicious maiz-based flatbread stuffed with various fillings and are most popular in Columbia and Venezuela.
It's a dish that predates the Columbian era and is worth a try if you're up for something new.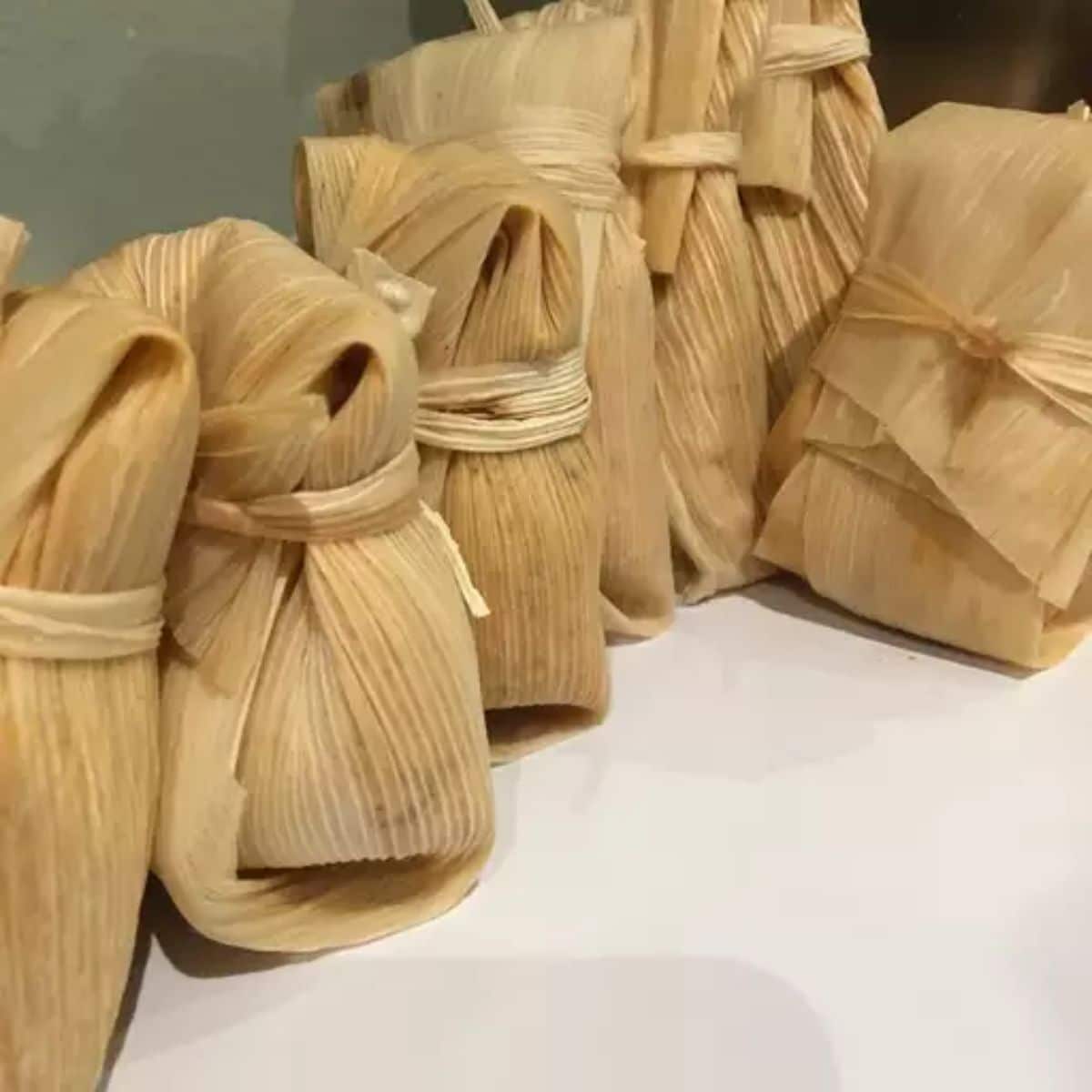 Moving north from the previous dish, these Mexican-style beef tamales are to die for.
Admittedly, they take a fair amount of prep work and have a long cooking time, but that's all the more reason they're so special. Plus, they're delicious and can be stored in the freezer for future use.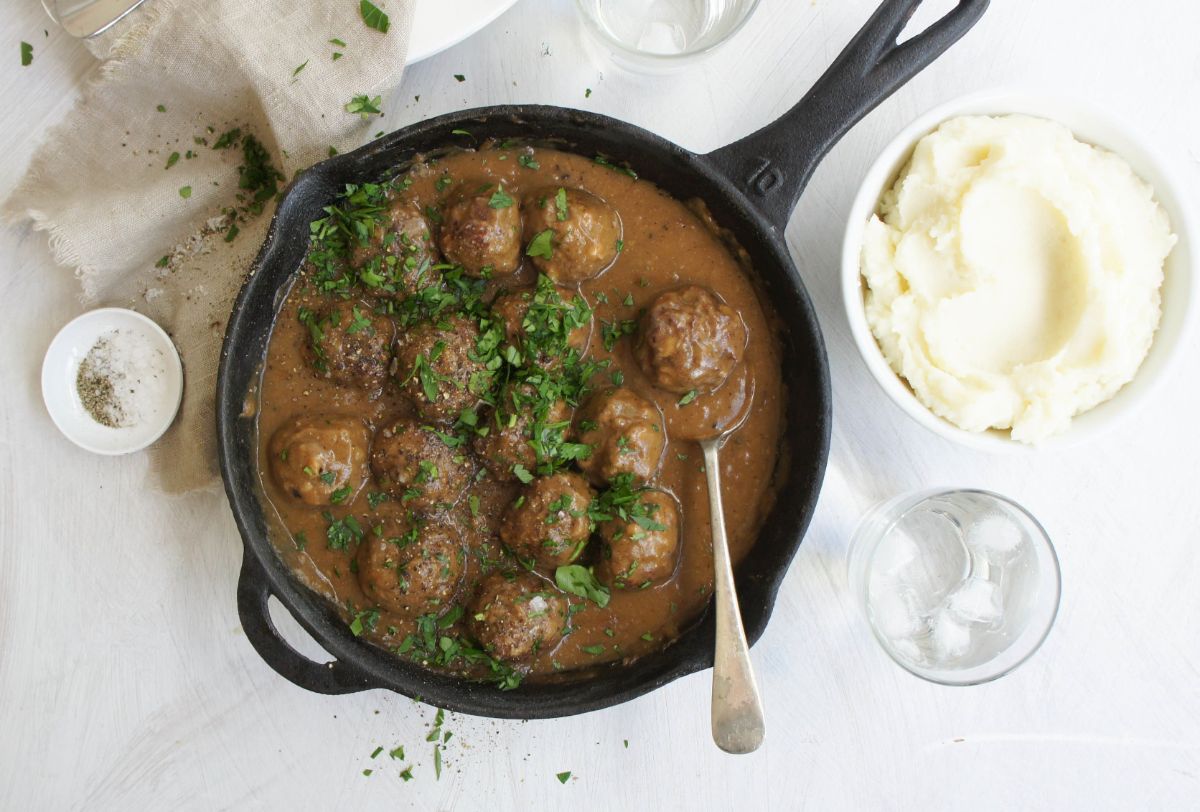 Usually, the sauce is made with wheat flour, but this recipe makes an exception as it uses corn flour instead.
Besides that, everything else is the same and will provide you and a friend with a nice, hearty meal of Swedish-style meatballs.
Take that, Ikea!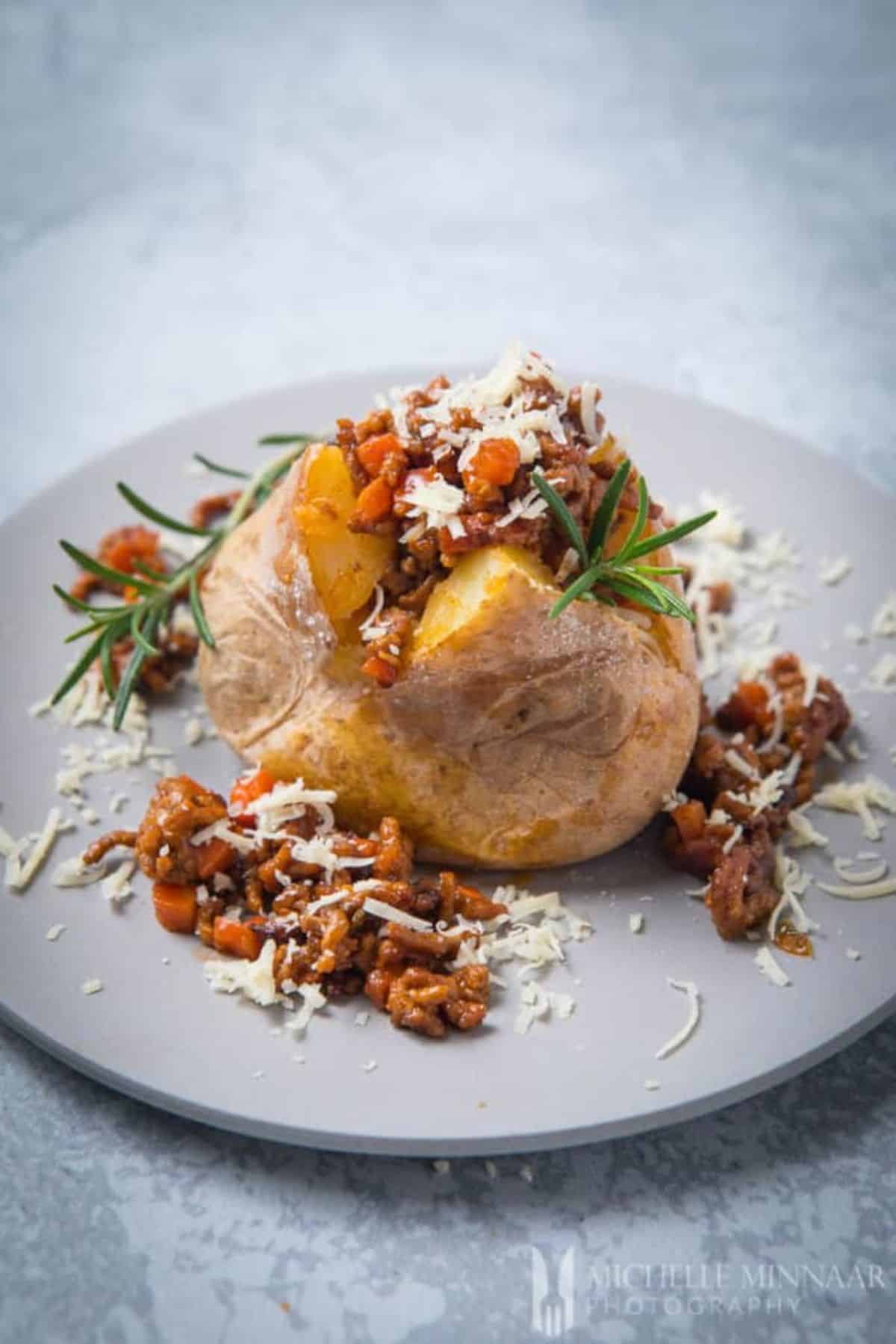 Savory mince is a British originating dish and is full of enticing flavors. It's basically a shepherd's pie but without the smooth potato topping.
And while you can make shepherd's pie out of this mince, you can do much more with it. Top your baked potatoes, serve aside roasted veg, or put it inside a gluten-free pie crust; this dish has so much versatility.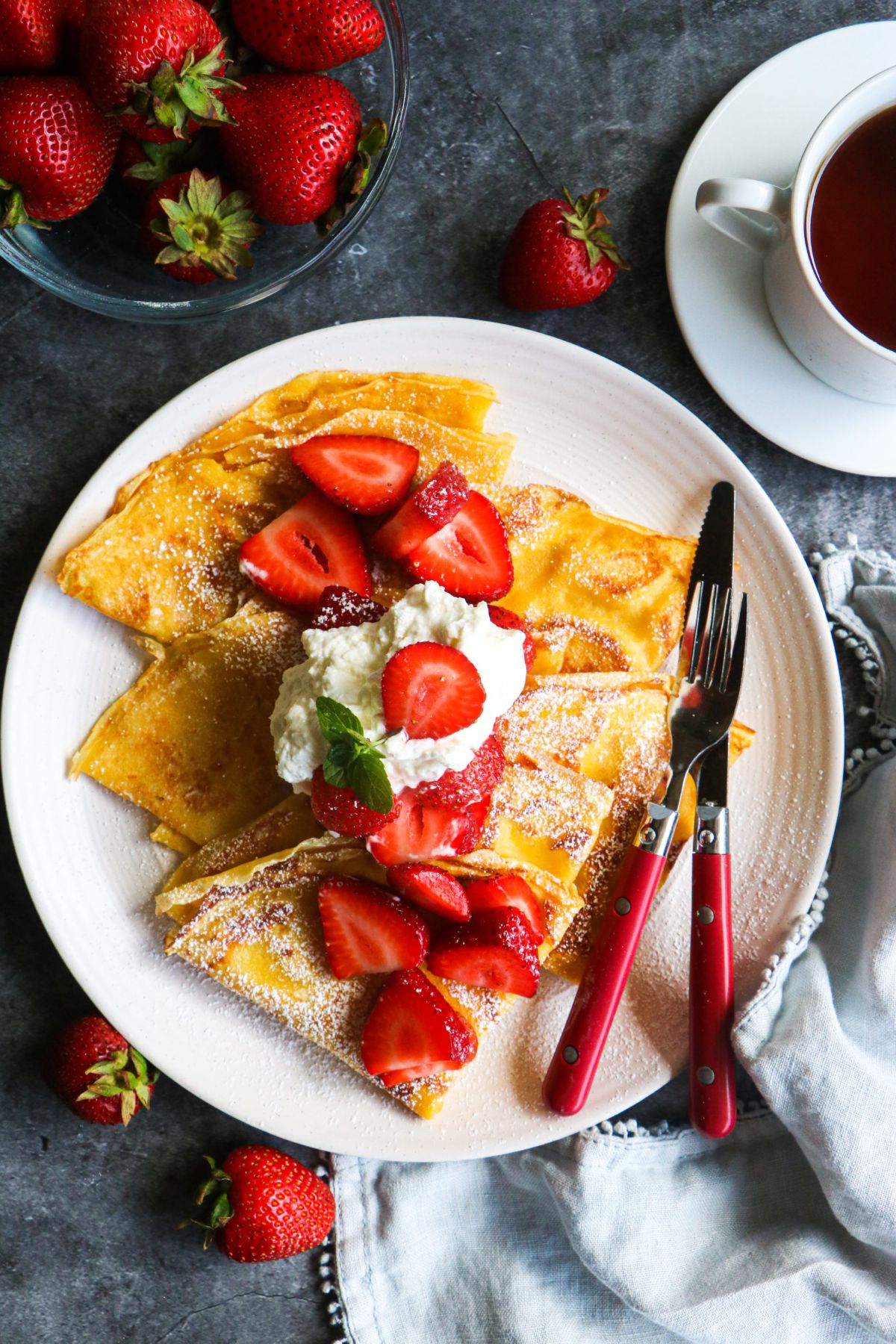 Experience the culinary wonder known as crepes in a new light by making them with corn flour!
If you're out of the loop about crepes, they're light, flaky sheets of shallow fried dough, then rolled up with various fillings inside. It's a sweet snack that can be enjoyed anytime and is perfect for anyone with a sweet tooth.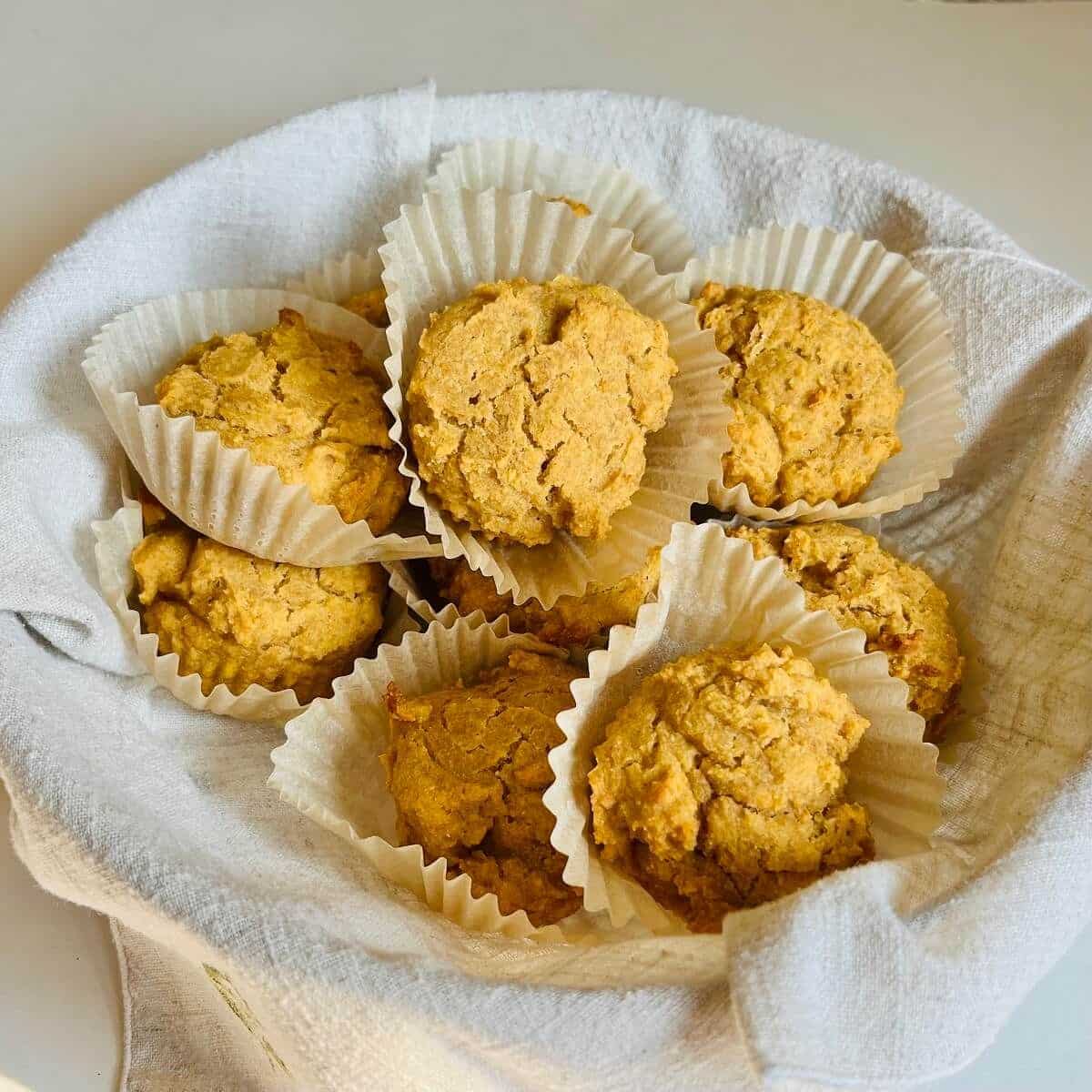 Corn flour muffins are an excellent way to start any day with a gluten-free twist. Blow the dust off of your old muffin pan, whip up some of this simple batter, and bake until golden brown. That's it!
The best part about these muffins is that they're customizable and can be topped with anything from blueberries to chocolate. Just freeze some of them so you can enjoy them for months to come.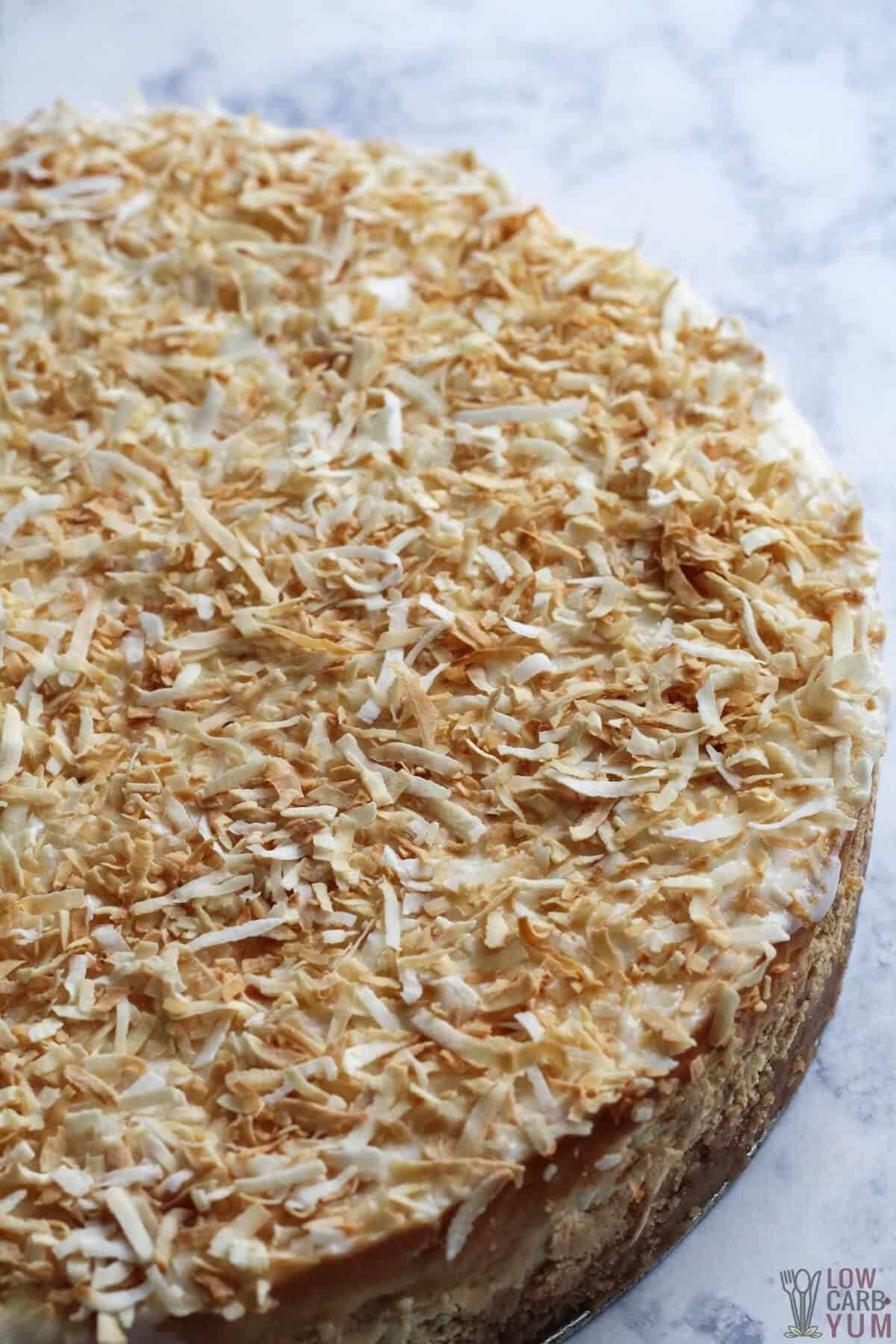 With this recipe, you can indulge in some luxuriously rich cheesecake made with our beloved corn flour, though you might not like the calorie count on this one.
On a slight note, this recipe calls for graham crackers traditionally made with wheat flour. Luckily, your local grocery store should have some gluten-free grahams you can get your hands on.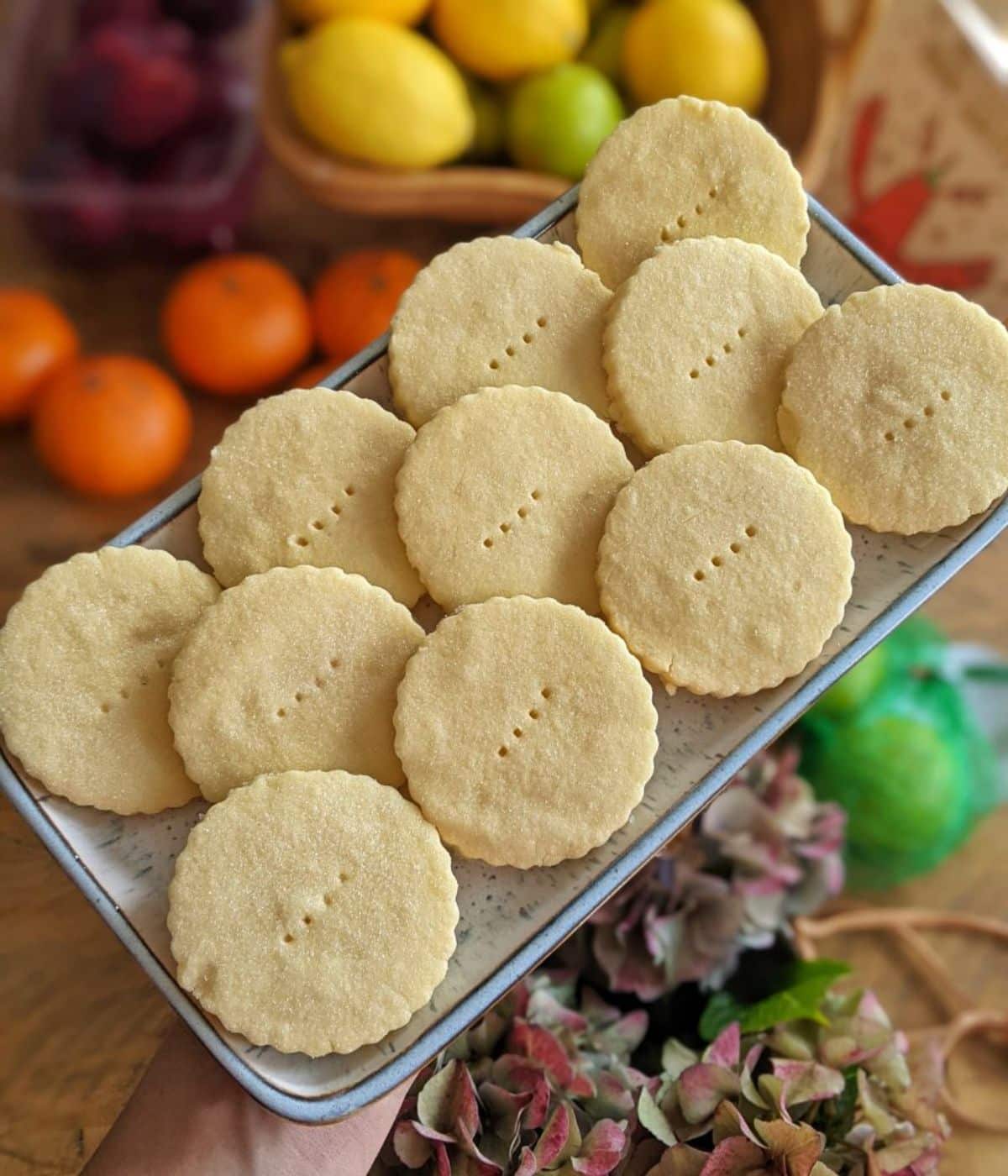 Shortbread cookies, sometimes called biscuits, are a hassle-free snack that doesn't require many ingredients and is quick to make. They've got a satisfying crunch when you bite into them and are buttery enough to take you to baker's heaven.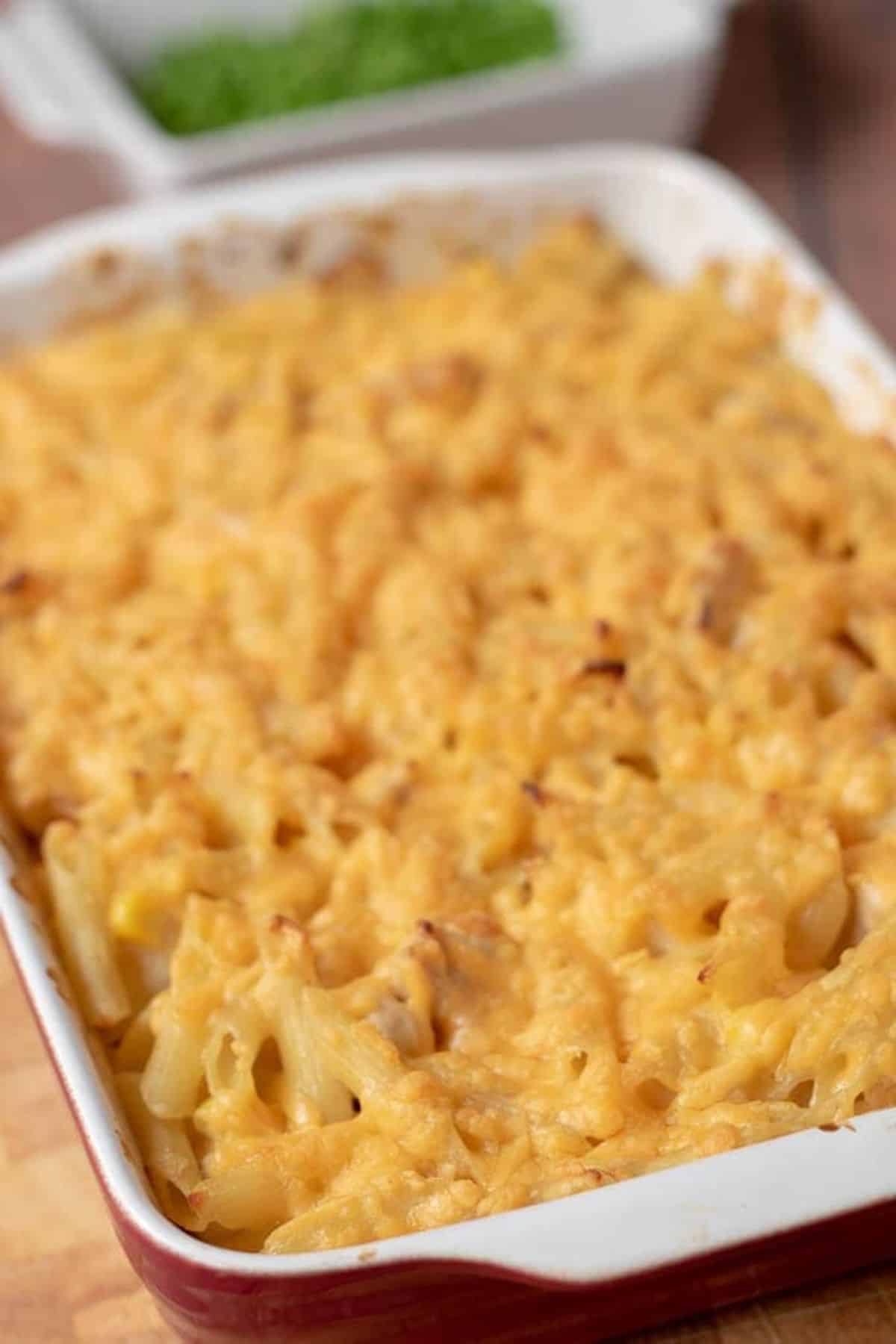 Casserole "dump" meals are a popular line of dishes explicitly meant for those who have to feed a lot of people on a time crunch each week.
Fortunately for them, the possibilities of the casserole are virtually limitless. You can get creative and customize endlessly, and this delicious chicken dish is a prime example of that.
Of course, even with virtually infinite combos, this is one you'll want to make over and over again.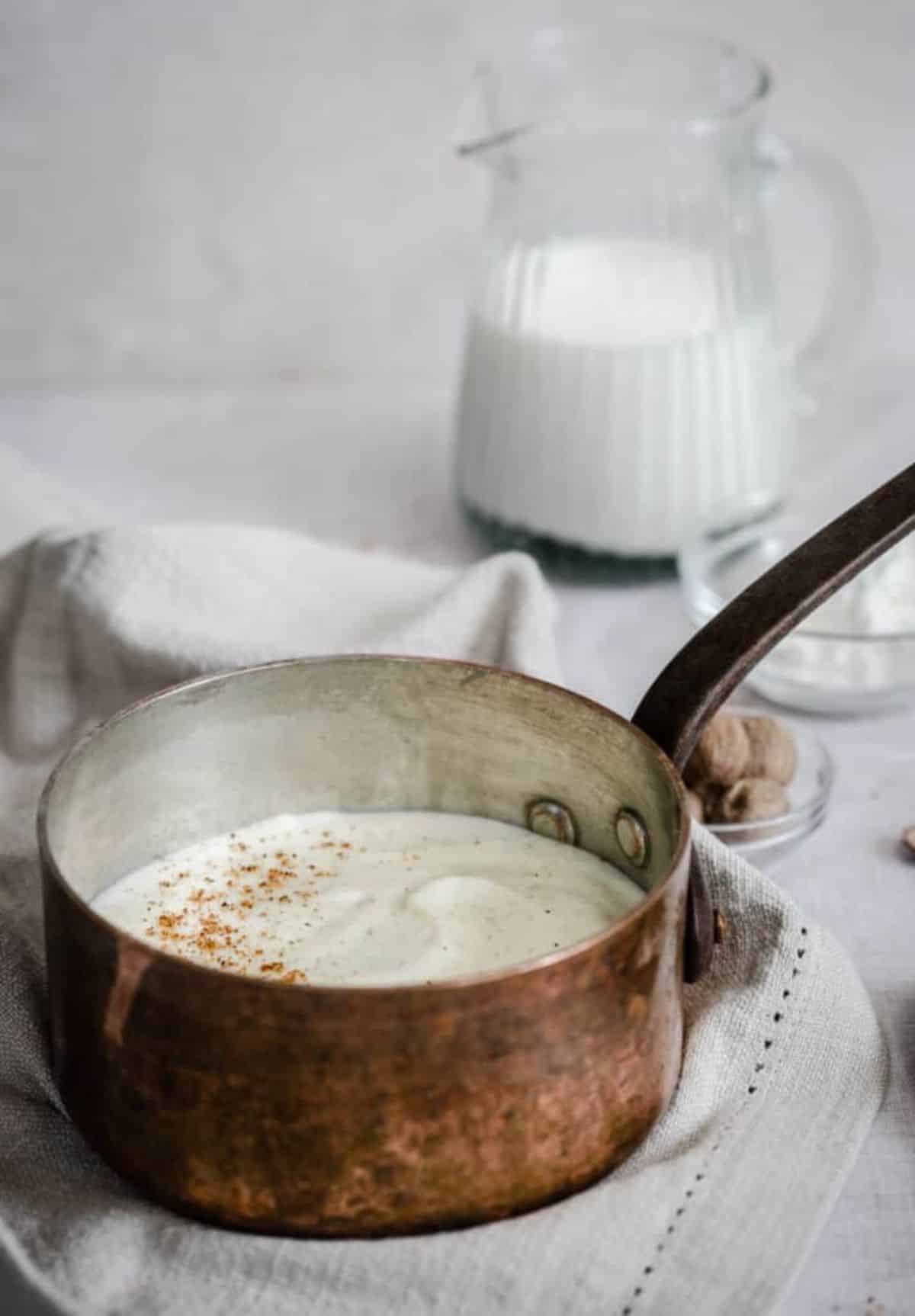 Béchamel sauce is one of the "mother sauces" of French cuisine and is used in a variety of different dishes.
By itself, it's a rich white sauce made primarily from butter, milk, and a thickener, which is usually flour. In this instance, the recipe calls for corn flour, making this world-renowned sauce completely gluten-free.
Put it on your steak, eggs, chicken, or whatever else you can imagine; the sky's the limit with this versatile condiment.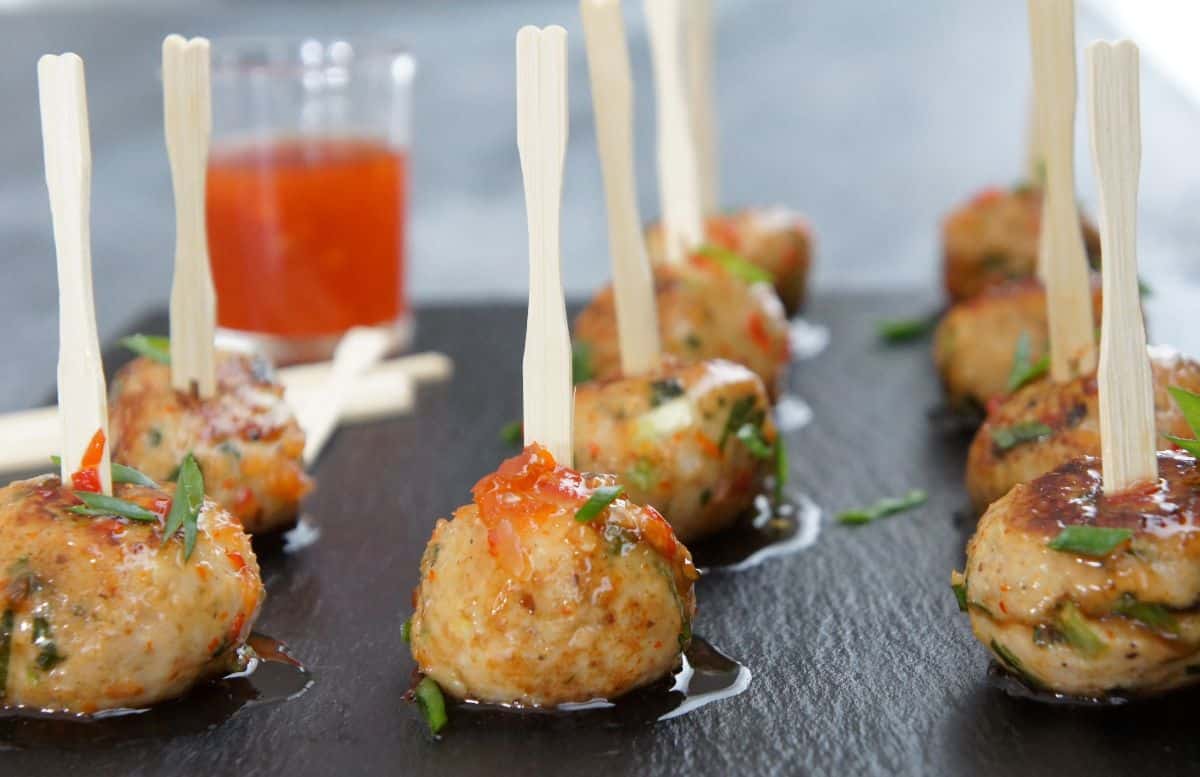 Since the beginning of civilization, every culture has had some form of meatball, and this one is of Asian origin.
Infused with sweet and slightly spicy flavors, these tiny bites of meaty goodness will impress whoever you serve them to, whether as appetizers or an entire meal.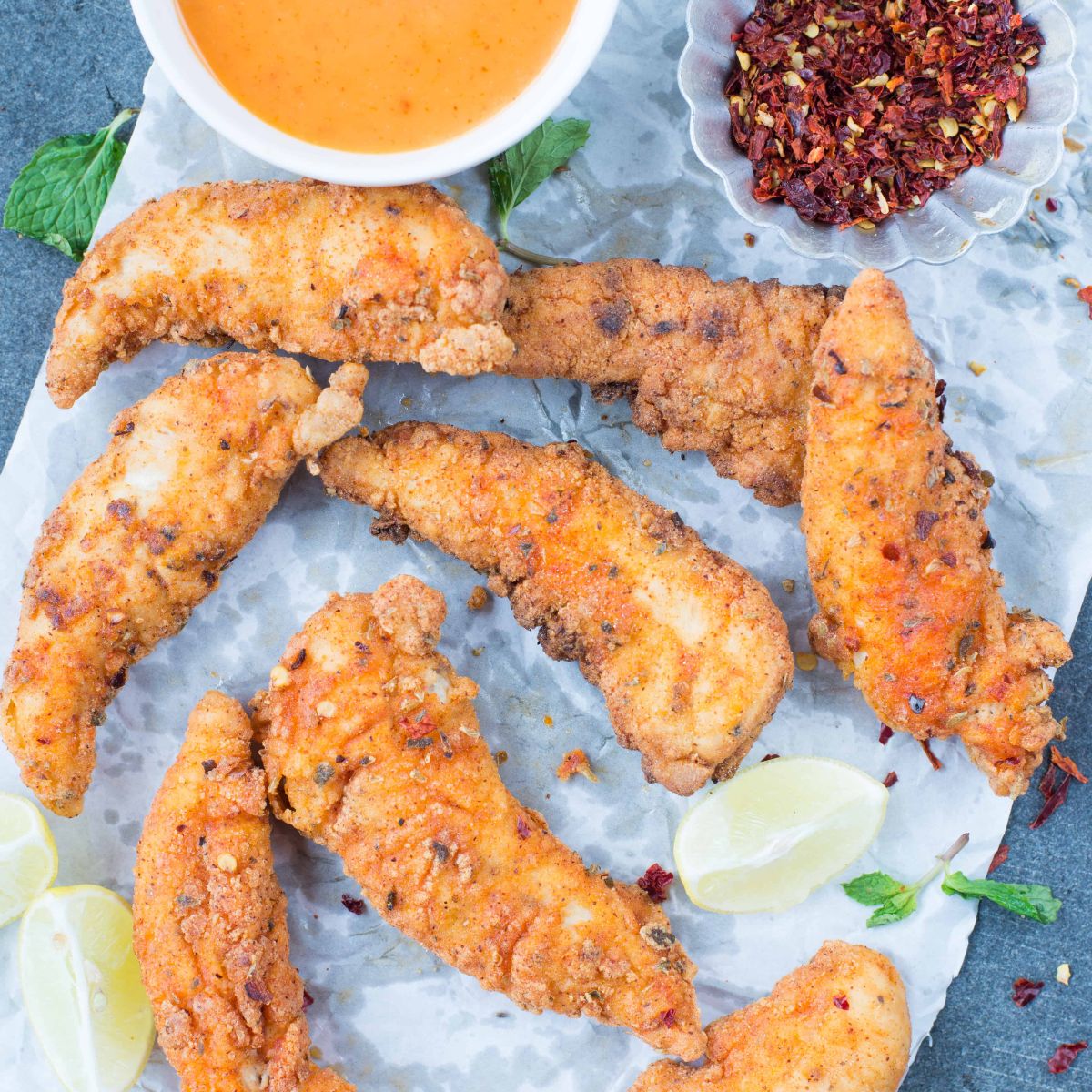 Picky eaters are tough to feed, especially when they're gluten-free.
Sadly, a staple food for these selective denizens has been off the menu since chicken tenders are typically made with wheat flour.
That is, until now. With this recipe, you can feed any child (or adult) who just won't try anything new and keep them satisfied.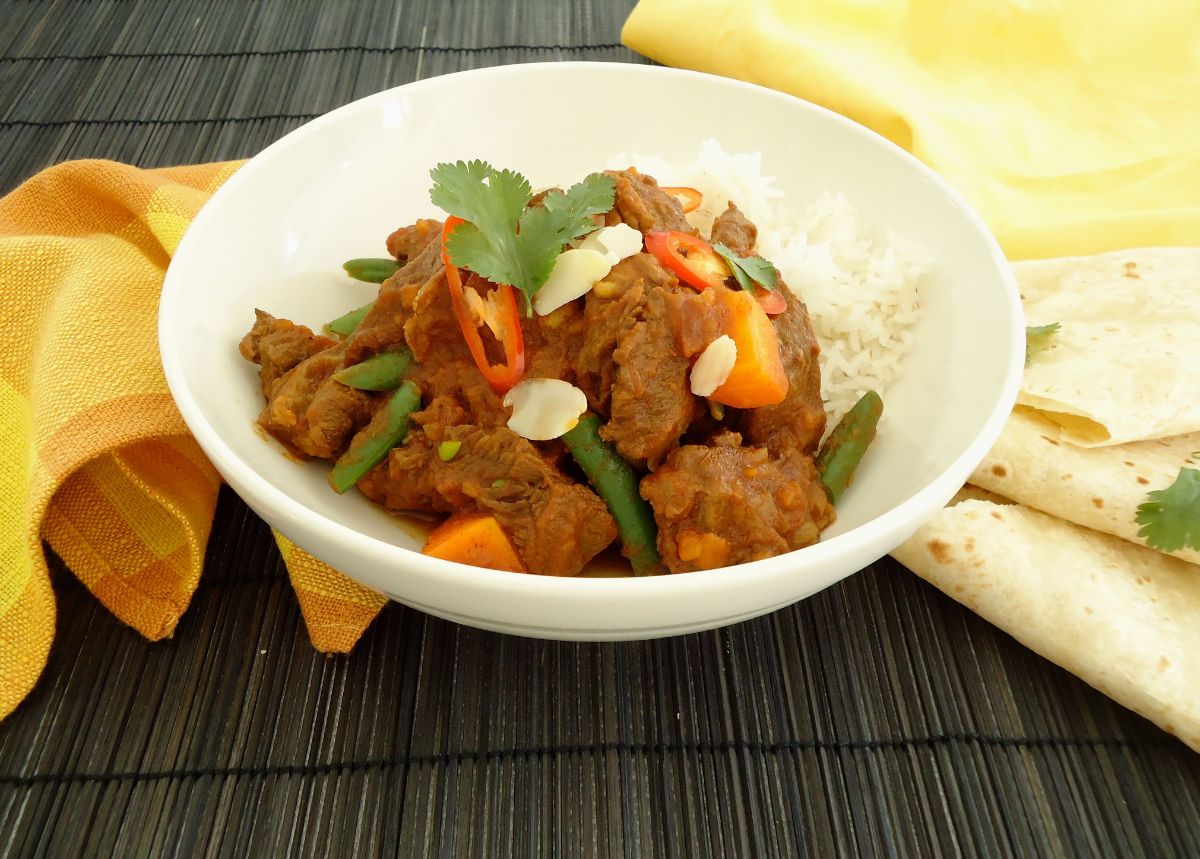 The main culprit in the thickness of most curries is flour, specifically all-purpose flour. While this makes for a deliciously spiced meal, it doesn't help those who can't eat it.
It's as easy as substituting regular flour for corn flour. Just follow this recipe for exact measurements, and you'll be on your way to chowing down on the best beef curry of your life!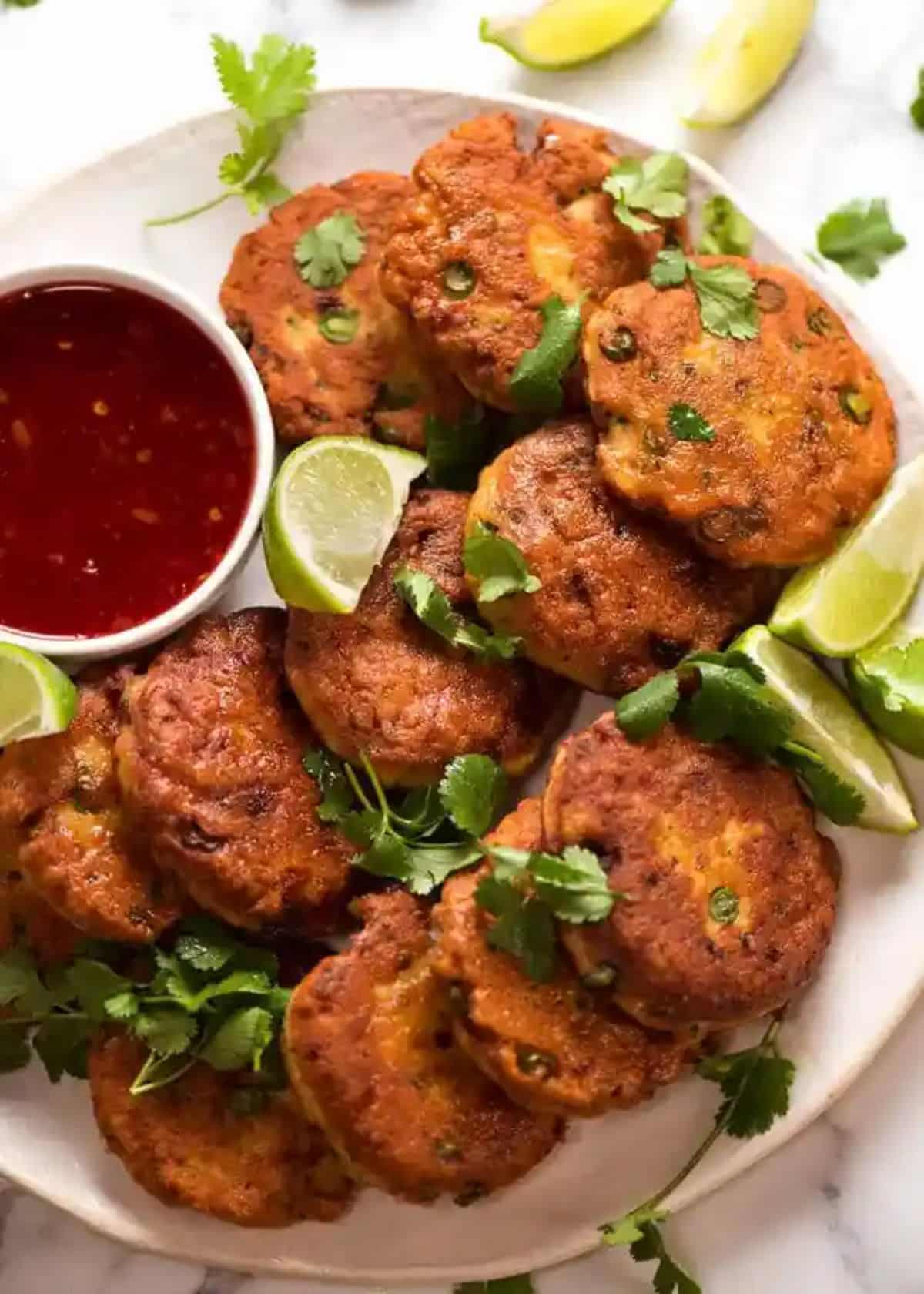 On the topic of curry, you've got to try these incredible Thai-style fish cakes! They're flavored with a robust red curry paste and are 100% gluten-free.
Even if you're not that big on seafood, we highly recommend giving these golden-fried cakes a chance at least once!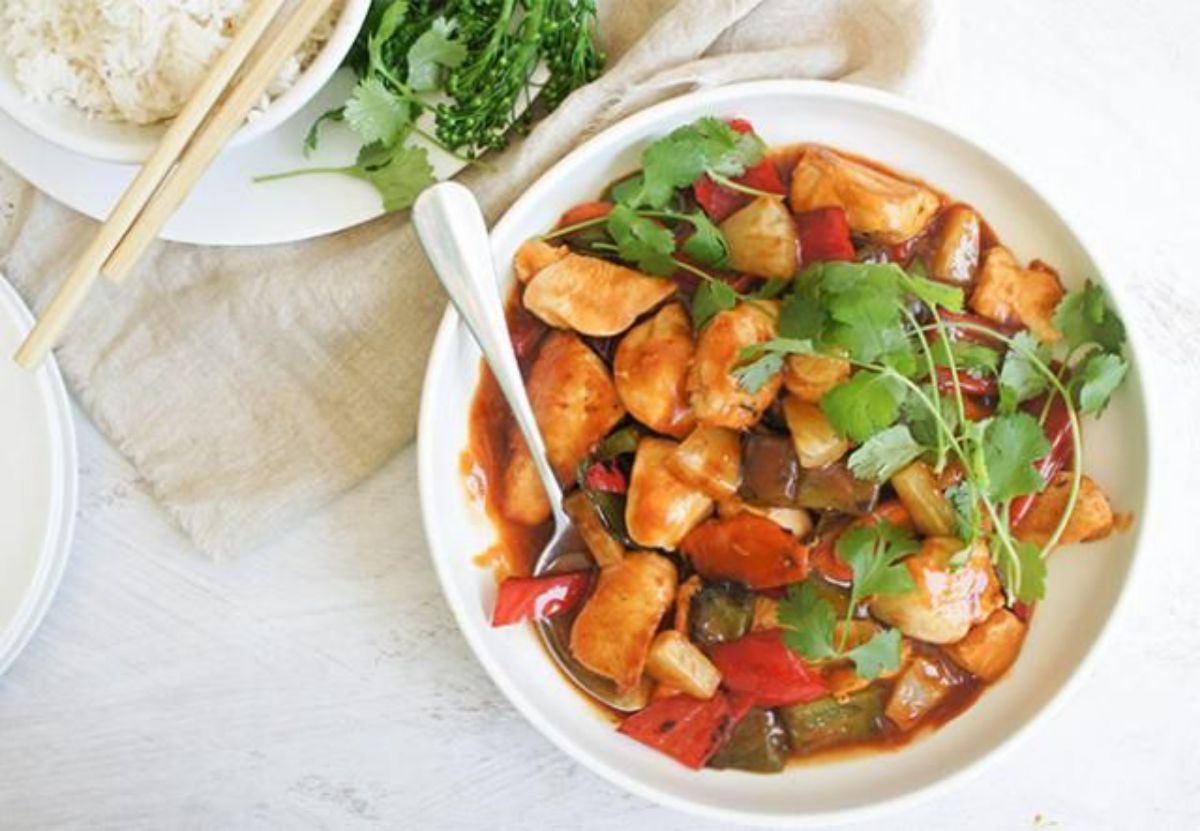 How hard is finding Chinese takeout that doesn't use glutinous flour? If you didn't already know, let us tell you: it's tough.
Once again, this is one of those dishes you'll have to take into your own hands and make yourself. But like every other home-cooked meal, it's worth the effort.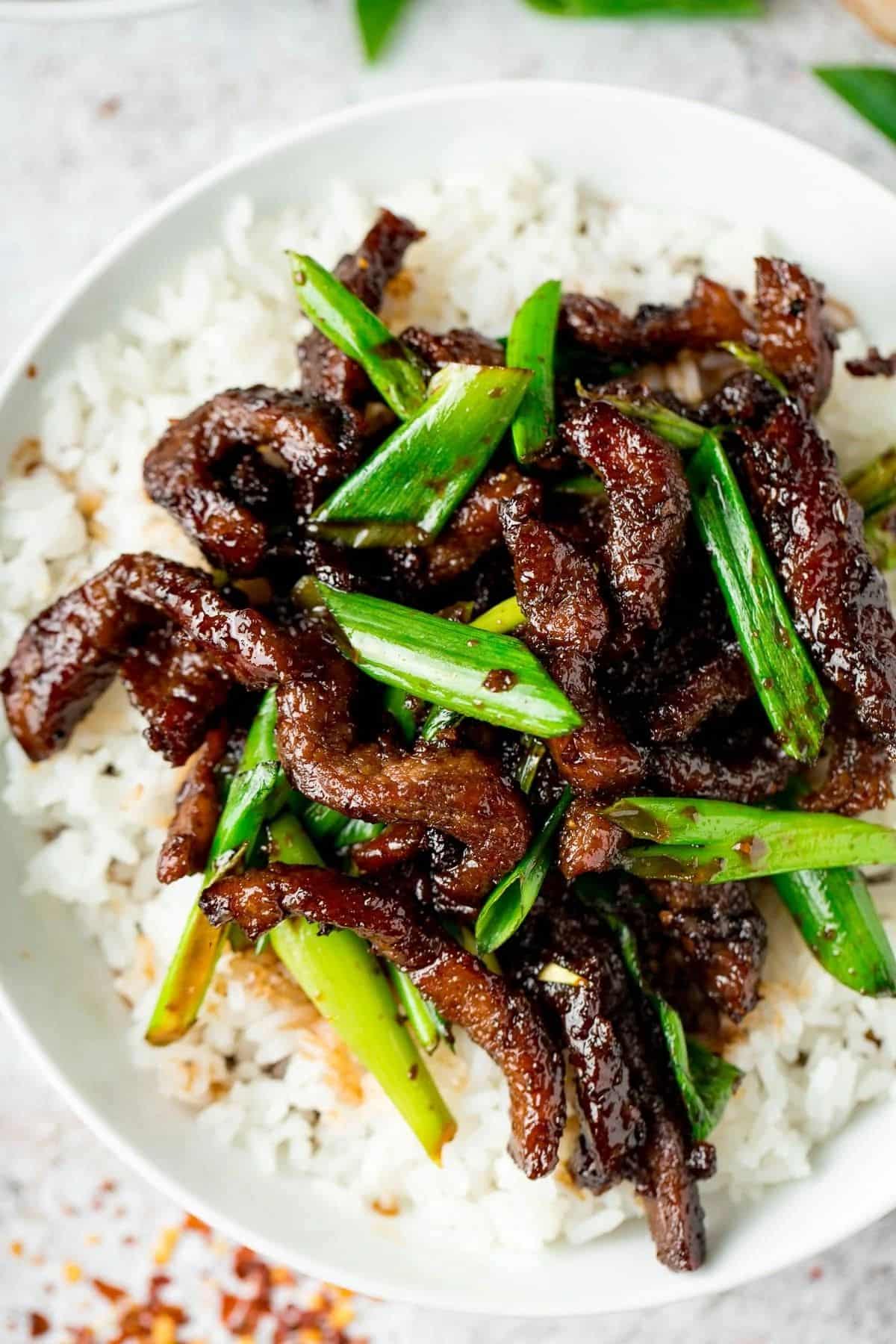 You'll love this sturdy Mongolian beef recipe if you want something a little heartier than sweet and sour chicken.
This dish is full of robust flavors and can be customized to be as spicy or mild as you like it. Serve atop a pile of freshly steamed rice, and you're in for a savory treat that'll have you begging for seconds.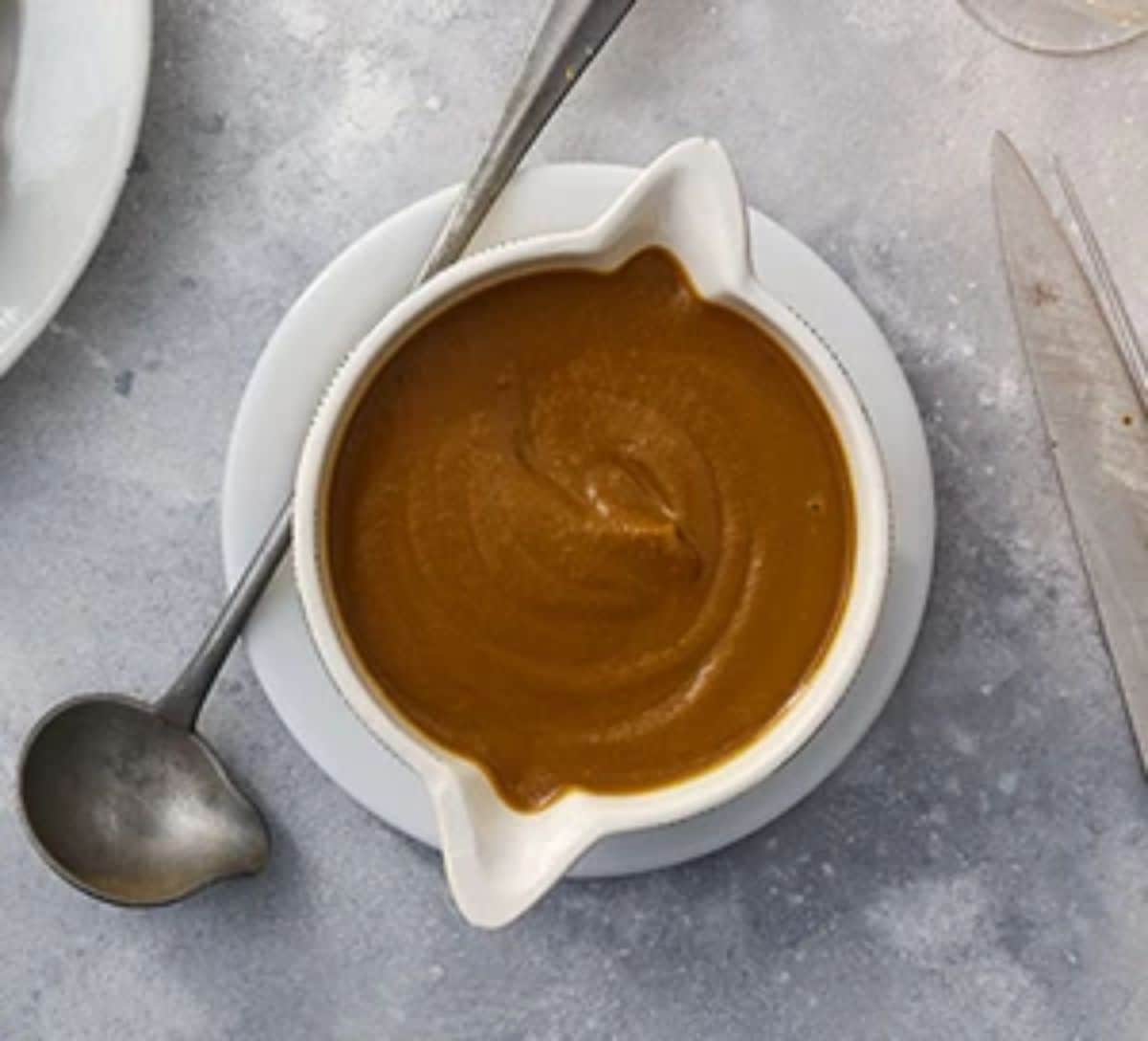 Feeling a little left out on Thanksgiving? Or perhaps your turkey is dry, but you can't indulge in a spoon full of gravy since it's traditionally thickened with wheat flour.
Well, set your troubles and strife aside next Thanksgiving by making this healthier, gluten-free gravy, which tastes exactly the same as any other old gravy.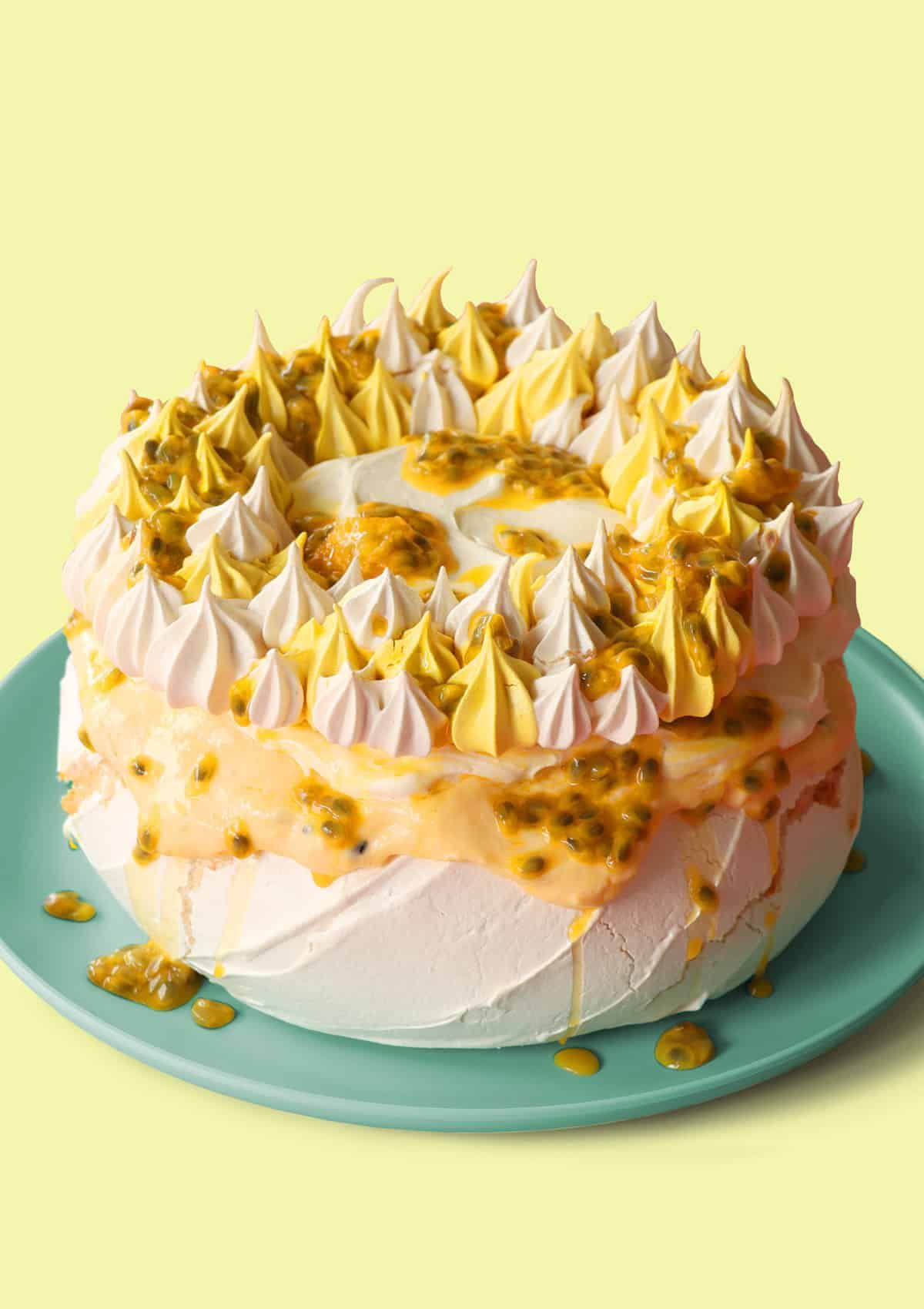 The pavlova has a generous helping of passionfruit, which you'll love, and a marshmallow-like texture that will send you to a whipped cream-induced sleep.
If you make it, be sure to save a slice for us!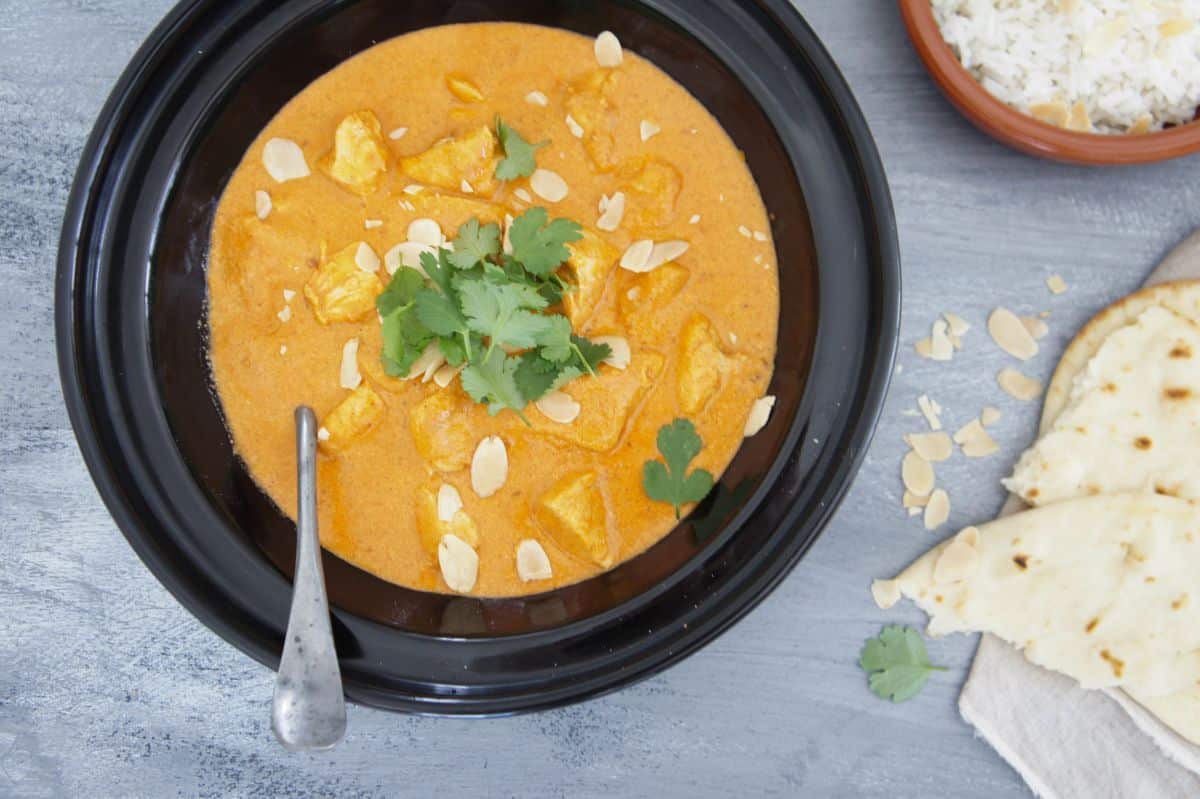 Butter chicken is one of India's most famous dishes and something you've got to try if you ever get the chance. But why wait for fate to lead you to this wonderful dish? Take matters into your own hands and make it yourself!
We can't say how incredible butter chicken is, so we'll have to let its taste do the talking for us.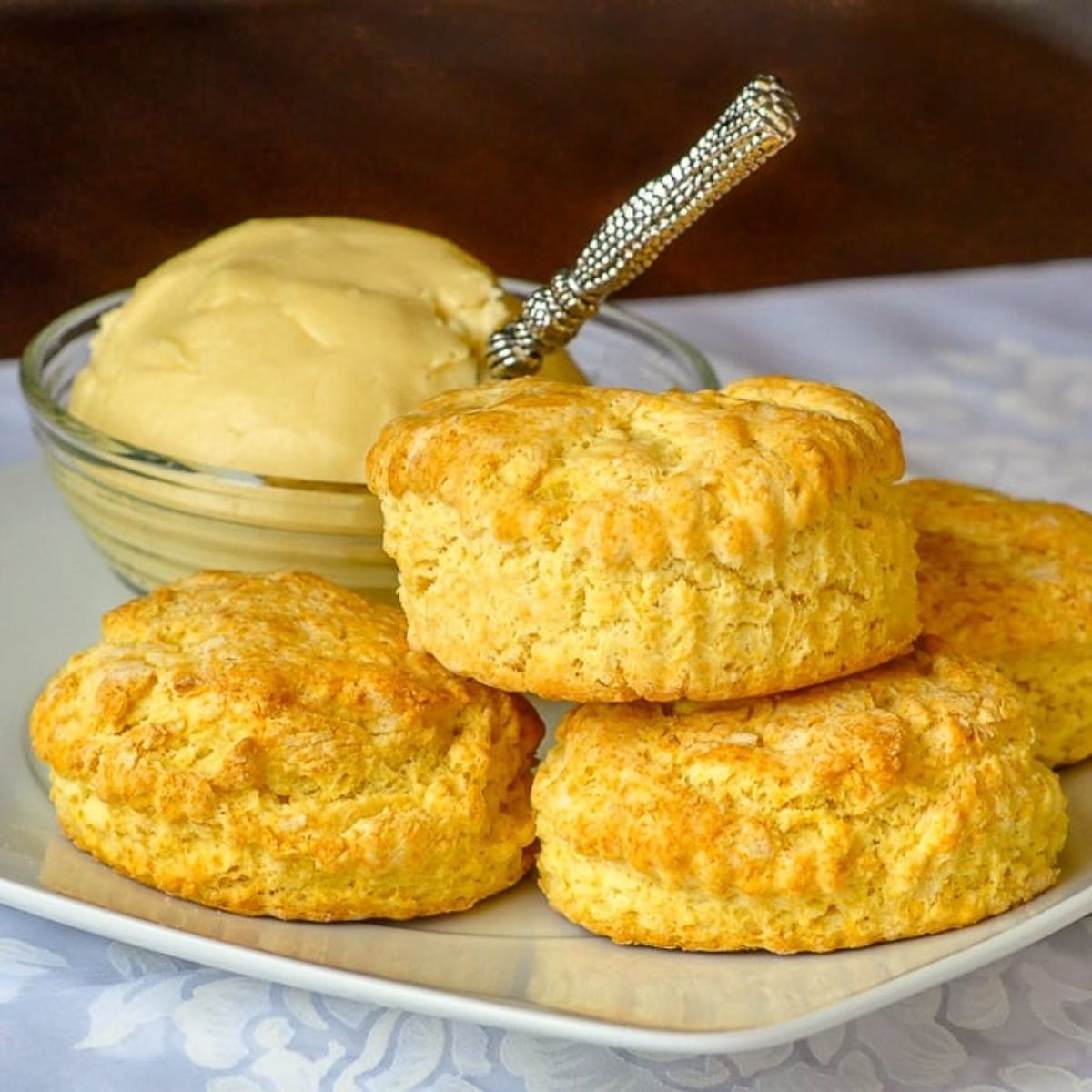 Sure, we could include a plethora of recipes for corn flour biscuits, but that'd be boring.
Instead, we say take them to the next level with a sweet, maple-infused butter that melts perfectly into the pillow-like texture of these one-of-a-kind biscuits.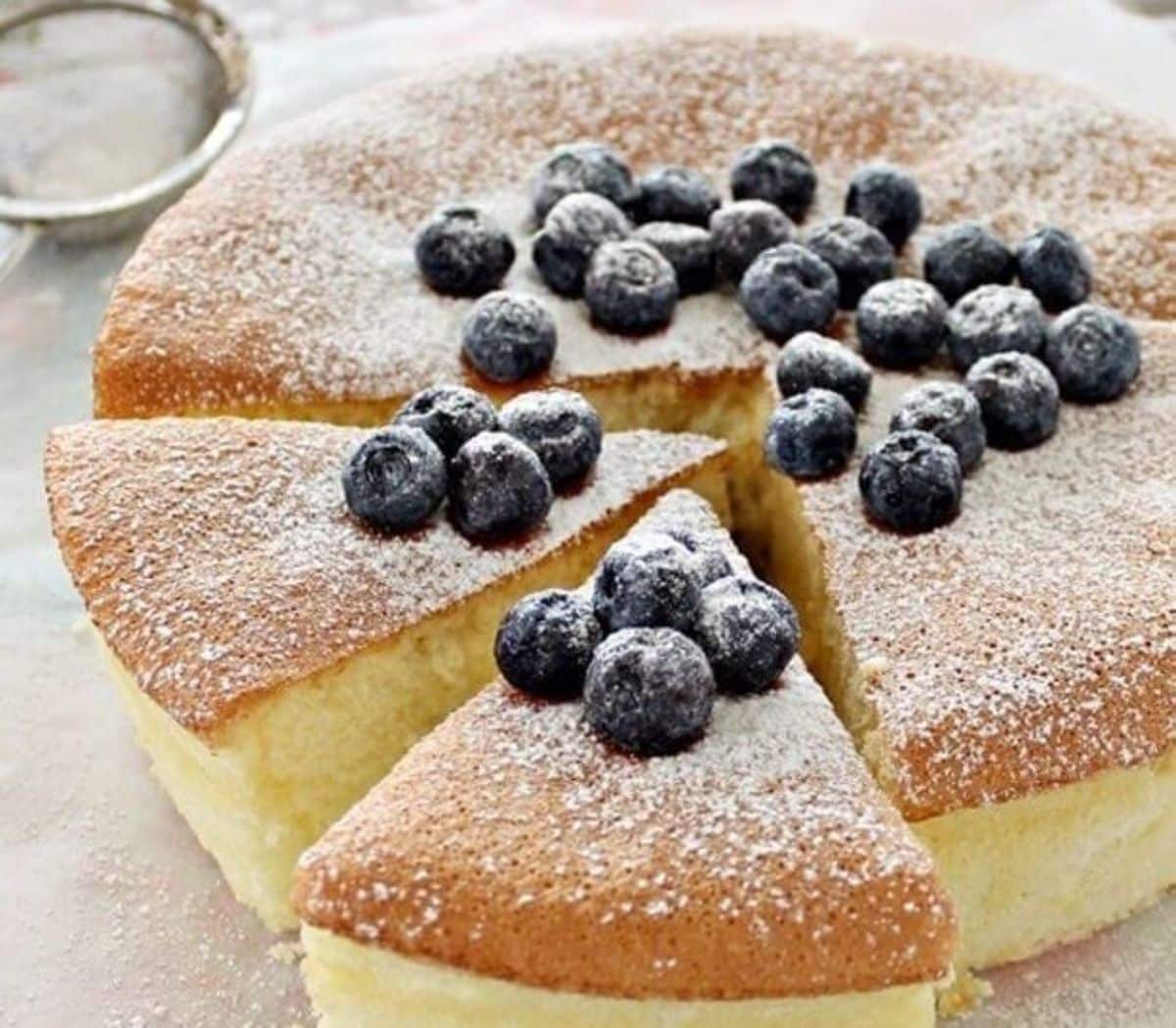 Spongy, springy fun! That's what we have to say about this angelic dessert food, which is simple to bake but always good in taste.
Pair it with whipped cream or fresh fruit (or both!), and you're ready!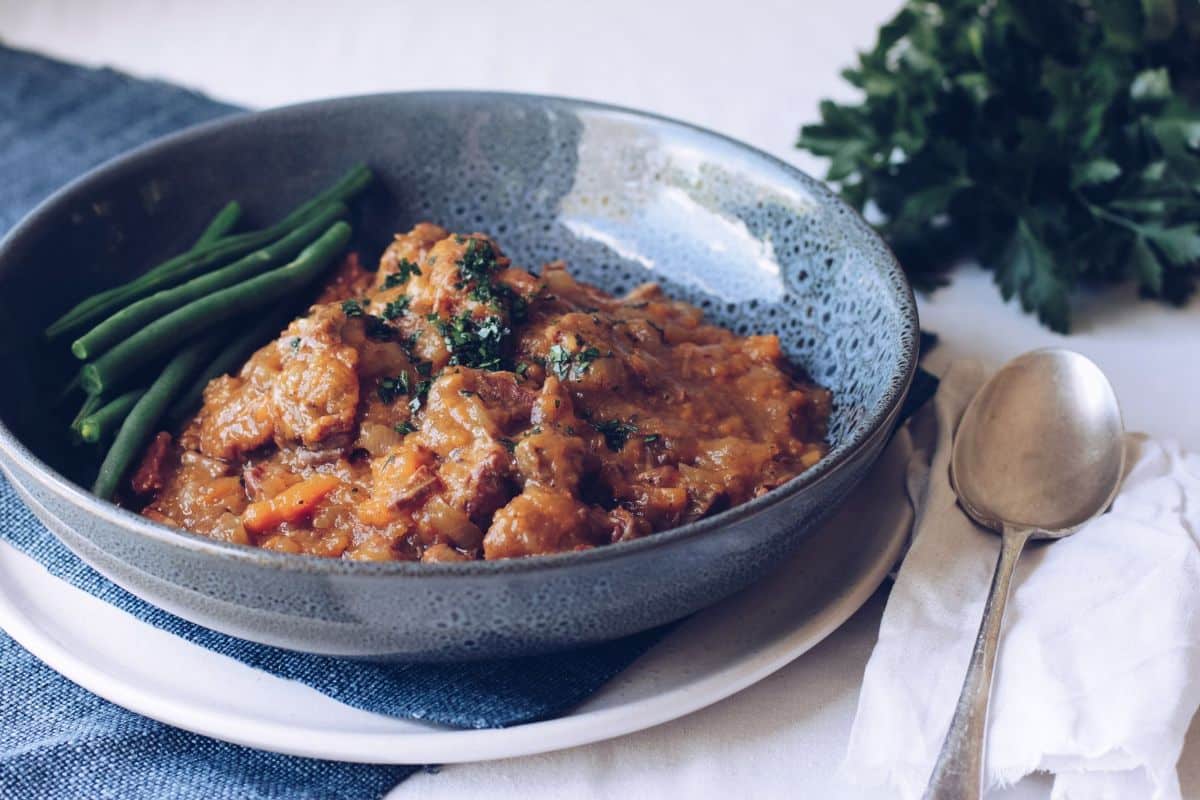 Warm up on a cold winter's evening with this hearty, meaty beef stew! It's just as thick as a regular stew but without that pesky gluten that finds its way into many thick soups.
Not a fan of beef? Just substitute for chicken or any other meat of your choosing!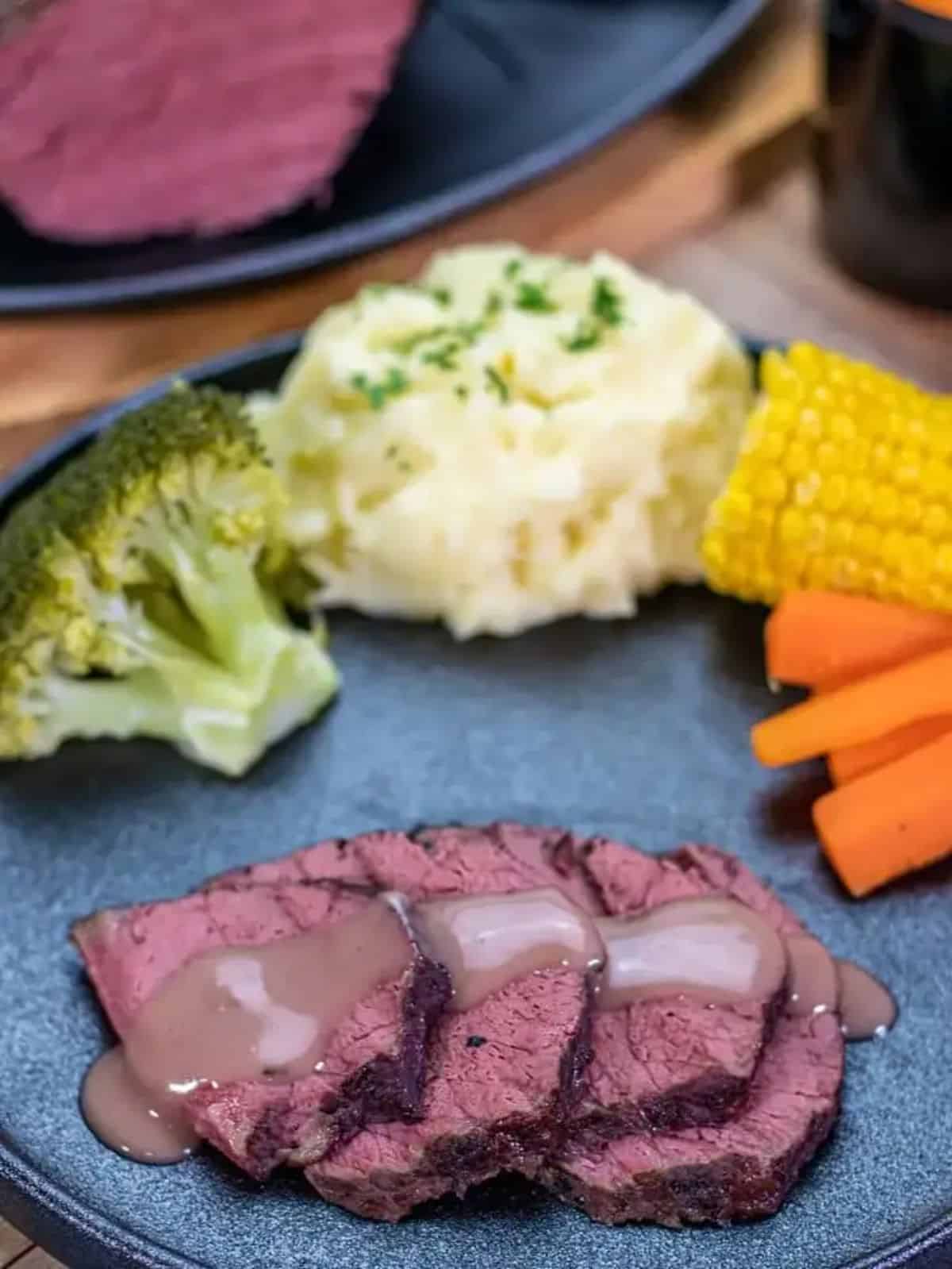 Something your spouse won't "wine" about is this gluten-free take on a fancy dinner classic. We're talking about corned beef with a delicious red wine pan sauce.
Just be sure to avoid falling in love with this one too much; otherwise, you'll be making it every chance you get.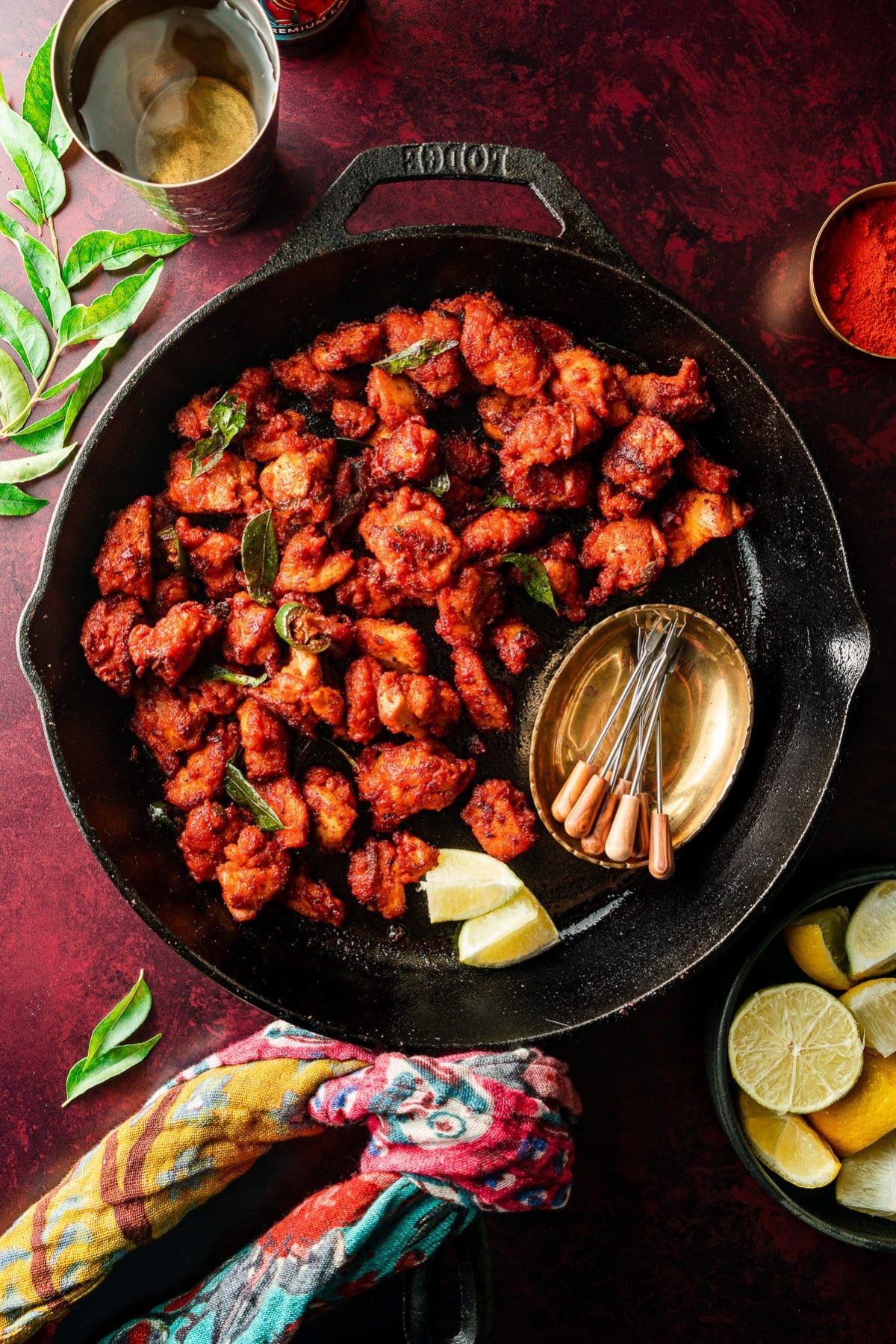 Chicken 65 is another crispy chicken dish you'll enjoy if you like spicy, crispy bites of succulent meat. Seasoned with tons of classic Indian spices, this culinary phenomenon will give you a hint of traditional Indian cuisine without leaving the comfort of your home.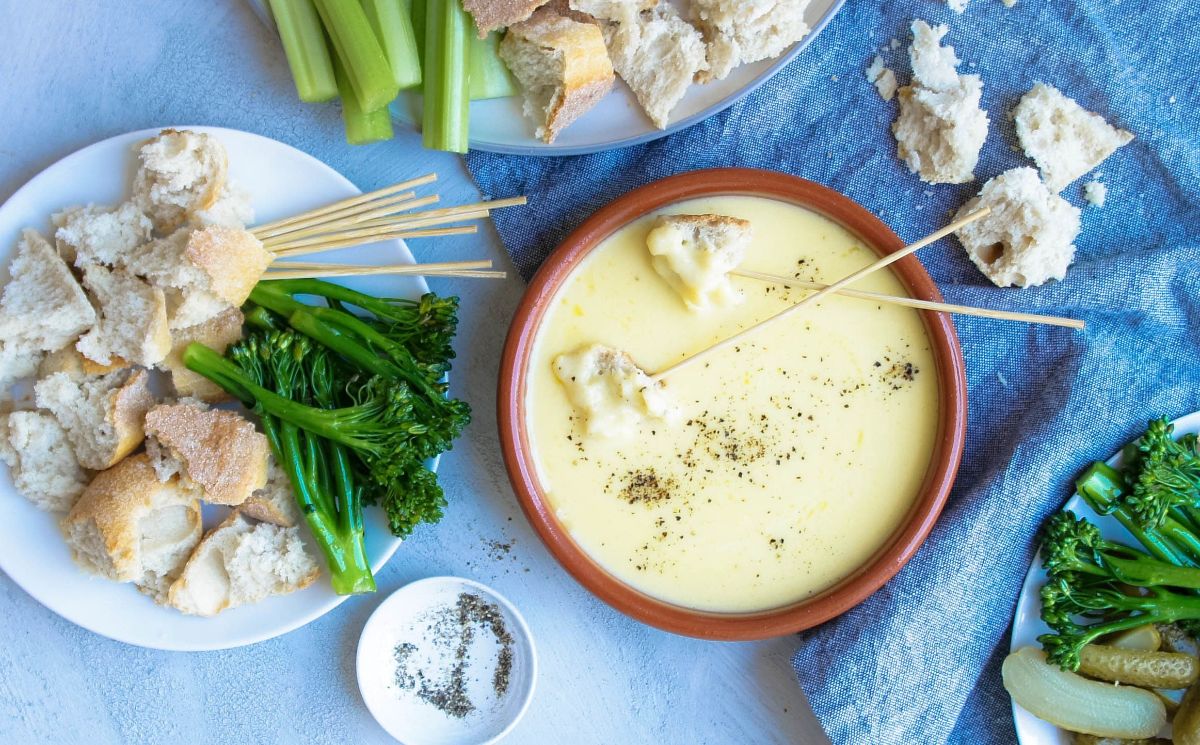 Ending our list with something for cheese lovers, this gluten-free fondue recipe will make the perfect dip for any dinner party or family get-together.
And even though fondue is simple to make, it's adored for what you can serve it with. From gluten-free pieces of bread to bites of meat, your guests will certainly be thanking you if you make this pot of molten cheese for them.
Final Thoughts
Do you agree with our list of gluten-free corn flour recipes?
If you've tried any of the dishes on this list or have suggestions, be sure to leave a comment below telling us!