Brazil nuts are a great ingredient to use in sweet and savory dishes. These nuts are flavor-packed and full of good fats, protein, fiber, and other essential vitamins and minerals necessary to live a fulfilling life.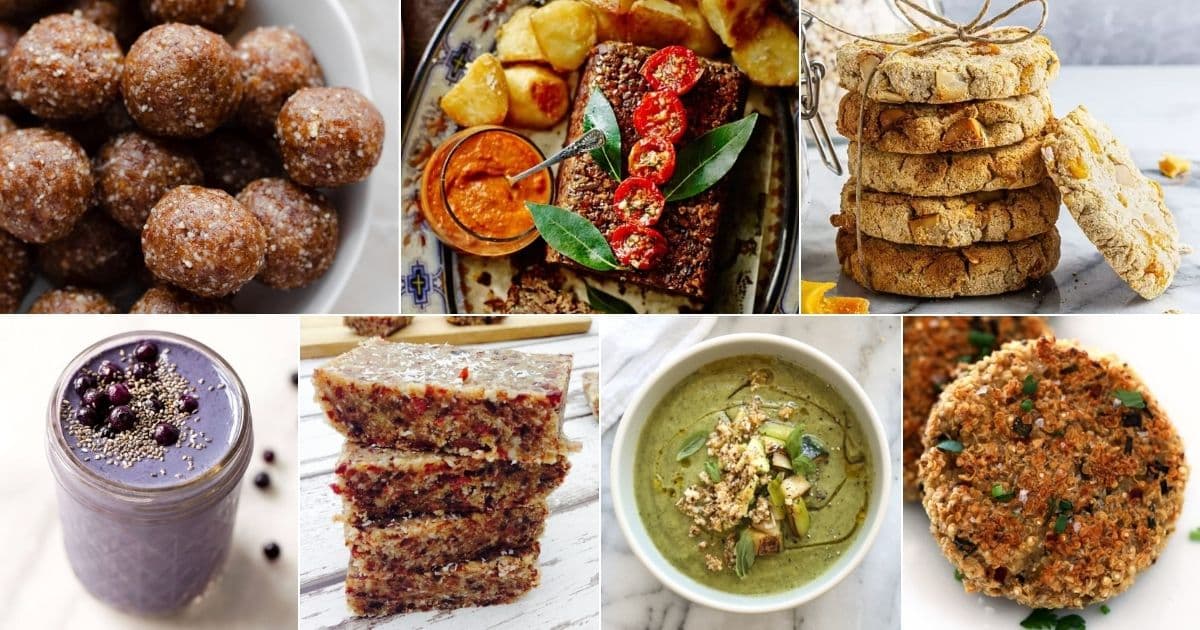 If you want to start incorporating more healthy dishes into your diet, check out the following recipes with Brazil nuts that are delicious and nutritious.
Contents
1. Quinoa Cauliflower Cakes with Herbed Brazil Nut Cream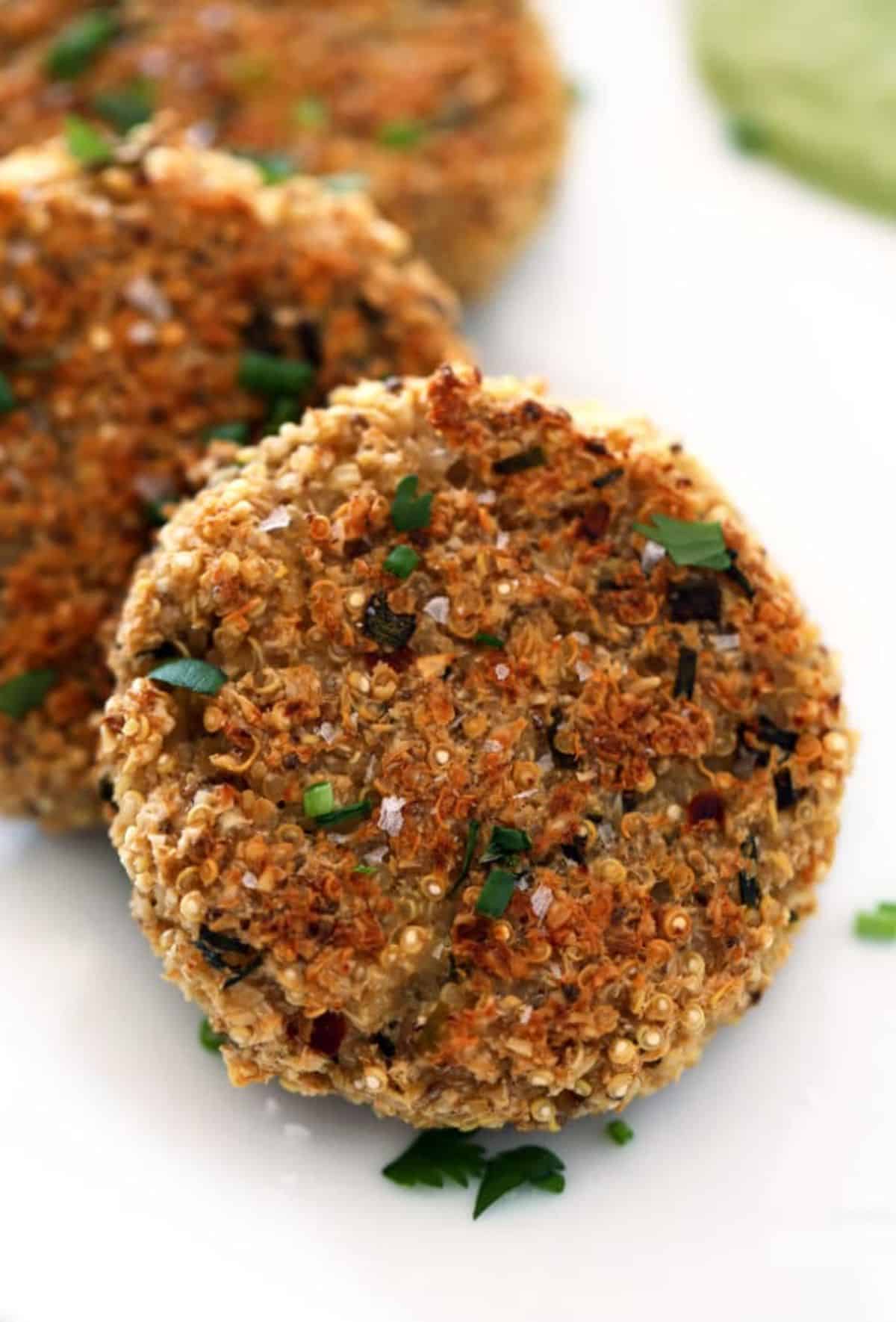 These vegan and gluten-free golden-brown cauliflower cakes are yummy but also light. The cakes have herbs, citrus, and hearty cauliflower. They go well with the gorgeously colored Brazil nut spread that stands out against any plate.
Even if you still eat meat, try this recipe and involve it more in your weeknight meal plan. You won't be disappointed.
2. Brazil Nut & Chestnut Roast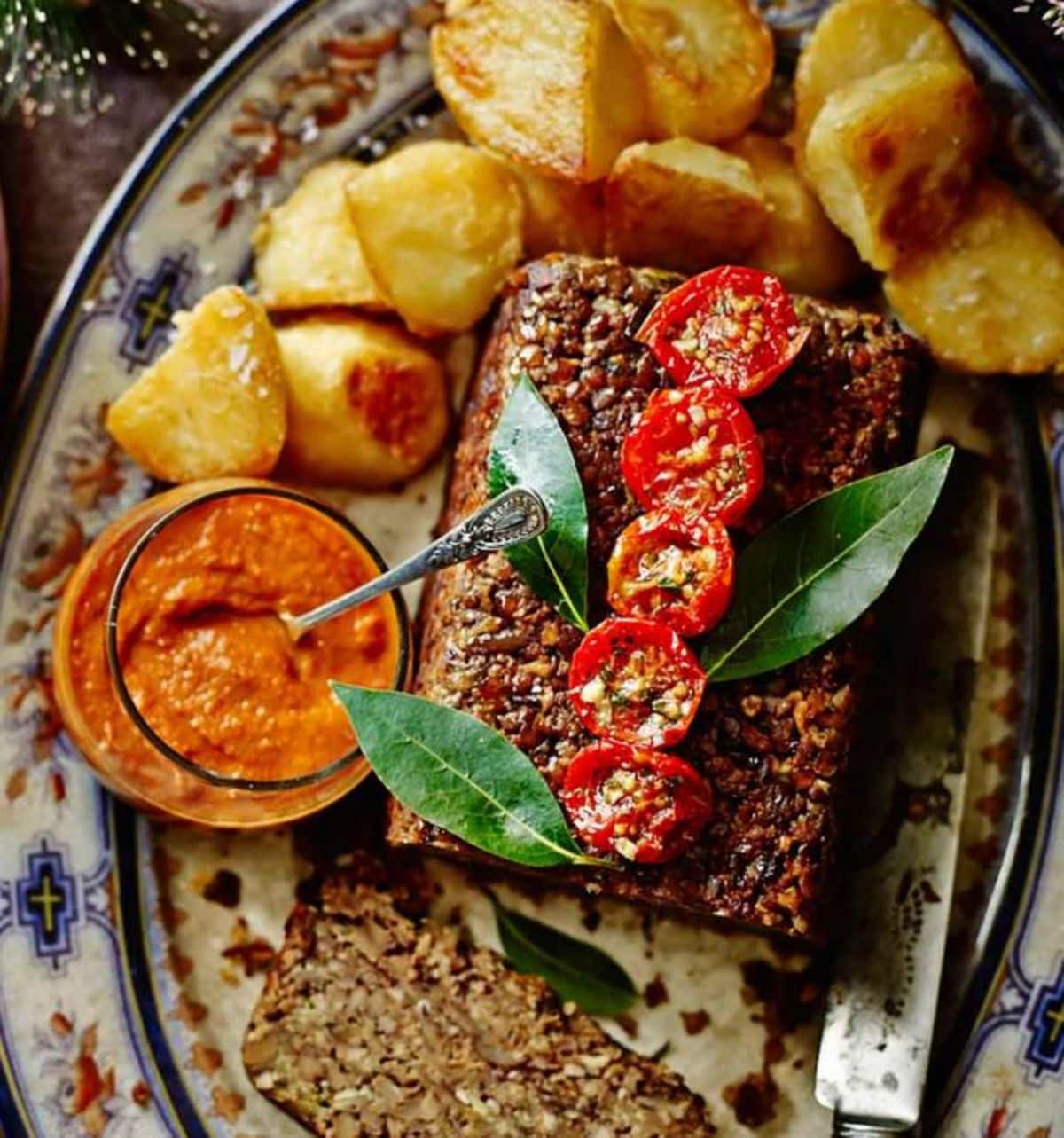 Ideal around the holidays and accompanied by a chipotle-chili sauce, this roast takes a bit of time to prepare and cook, but it's worth it.
Vegetarians will adore the flavorful ingredients, and the roast works well with other celebratory side dishes. Give it a try when the holidays roll around, and see what the hype is about.
3. Creamy Zucchini Soup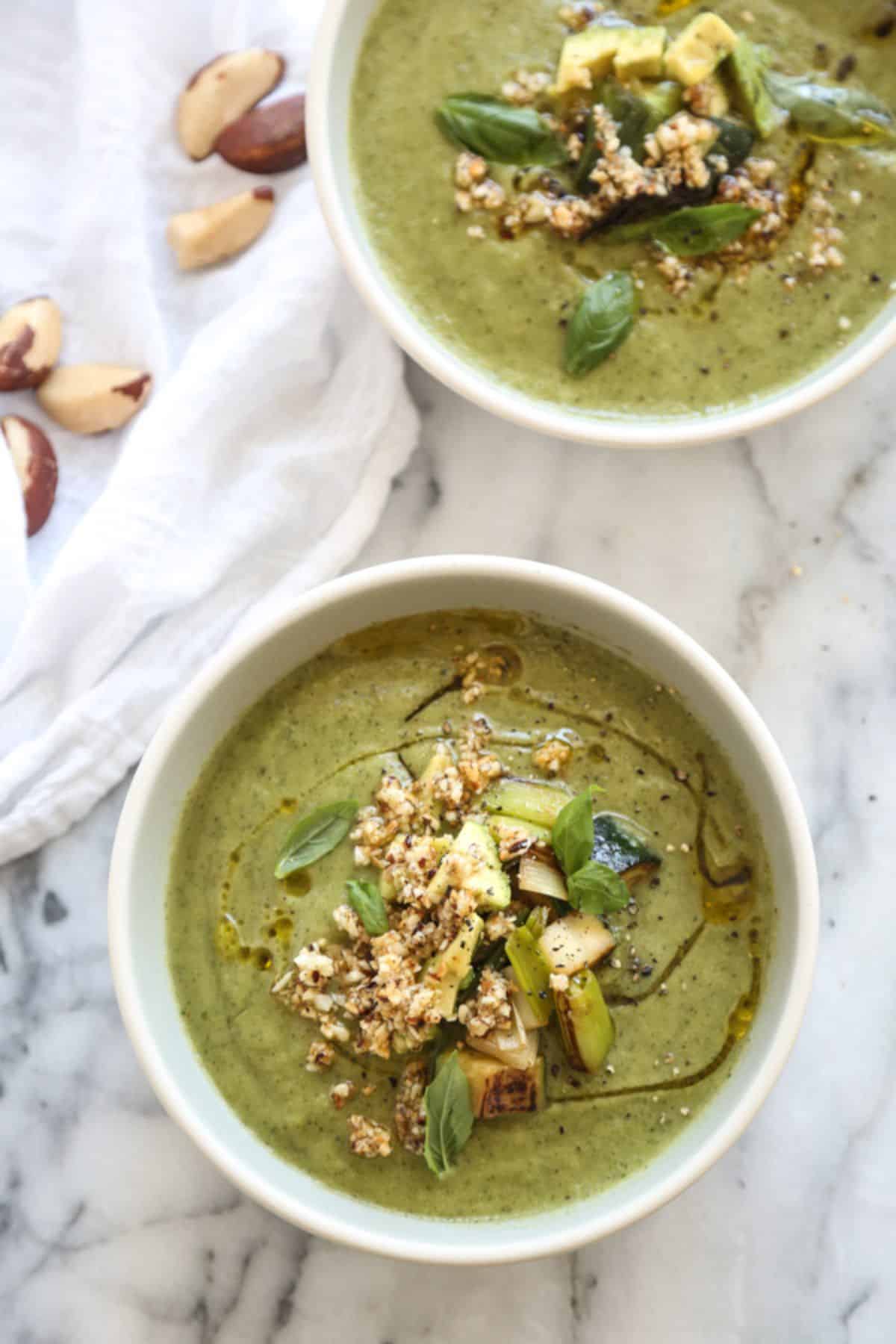 Zucchini is a versatile squash that can pair wonderfully with almost anything, including Brazil nuts. This recipe uses the former as a topping to the brightly colored soup, including avocado, basil, lemon zest, garlic, and scallions.
This soup is a great option during the summer, and gluten-free eaters can enjoy it too.
4. Vegan Parmesan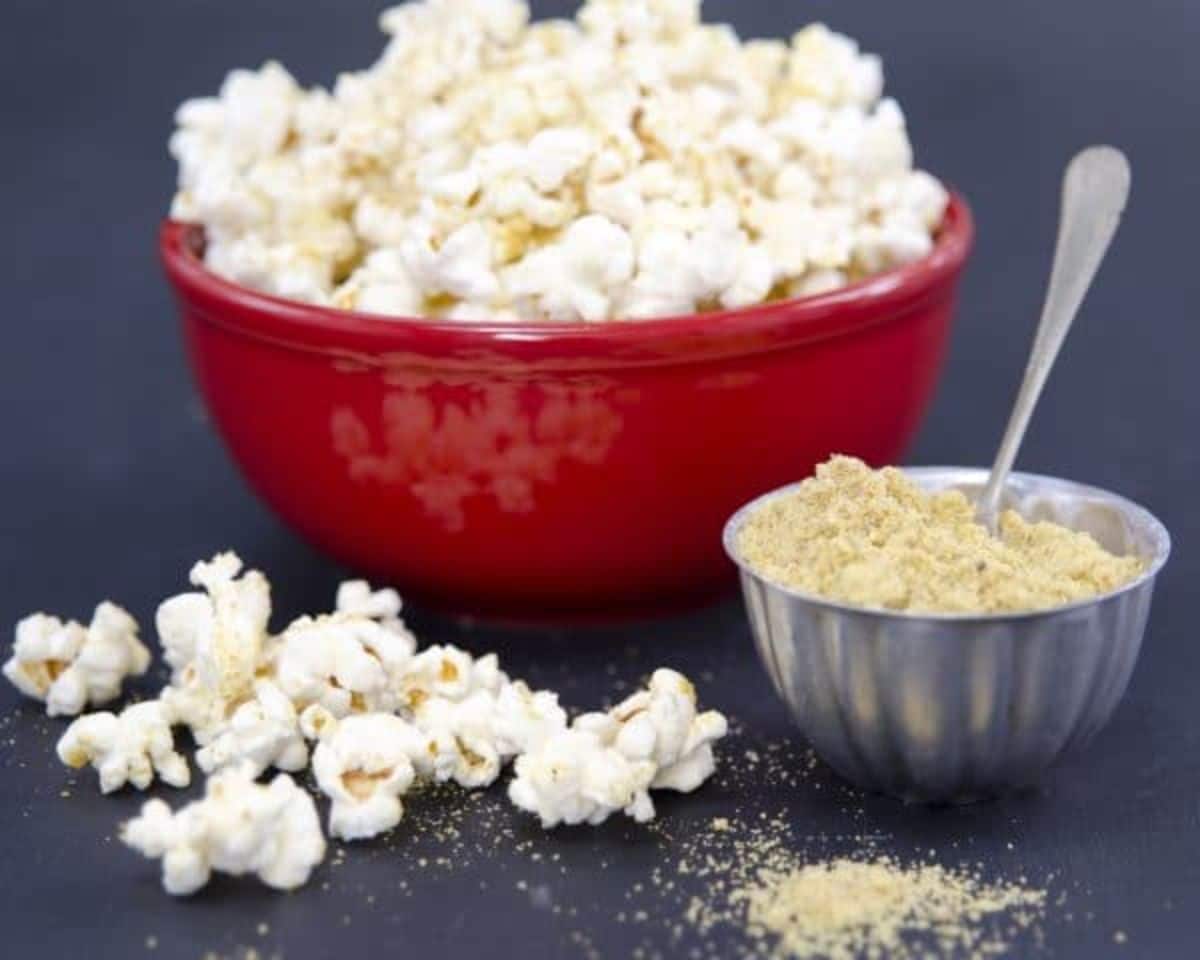 One of the downfalls or struggles of being vegan is giving up dairy, including ice cream, milk, and cheese.
But vegan parmesan uses Brazil nuts for a fattiness accompanied by nutritional yeast, salt, other nuts, and spices to make a substitute that tastes almost as good. Sprinkle on salads, pizza, or pasta for an additional blast of flavor.
5. Wild Blueberry, Brazil Nut, & Tahini Smoothie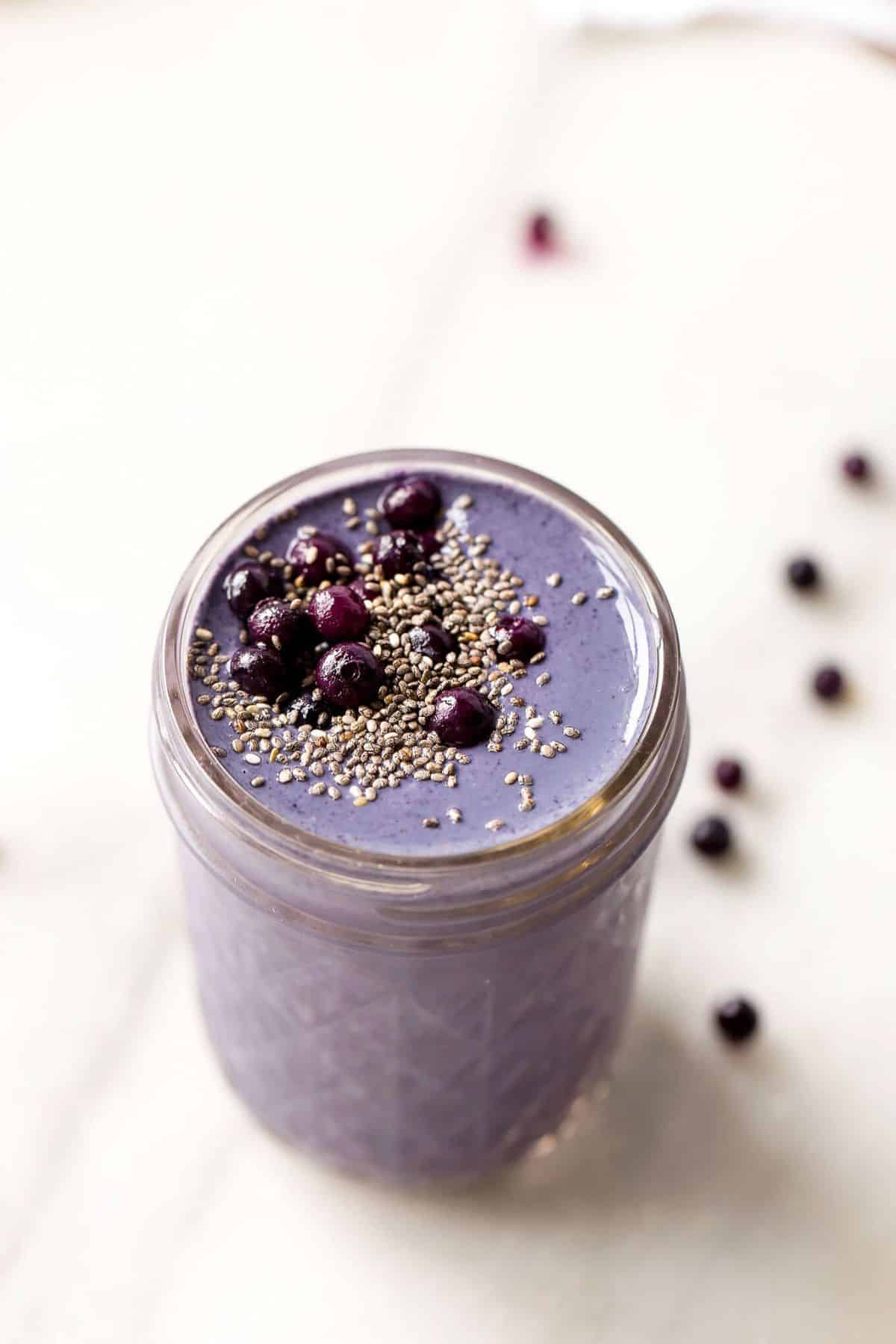 Look at this recipe if you need a vegan and paleo breakfast smoothie. Perfect for after finishing a workout and filling you up with protein to recover, this tangy and sweet smoothie uses fruit, almond milk, and Brazil nuts to pack a punch into your morning routine.
Another plus is the appearance is eye-catching, with a deep color from the blueberries that will undoubtedly get people to ask questions about what you're drinking at the gym.
6. Acorn Squash with Spiced Brazil Nut Filling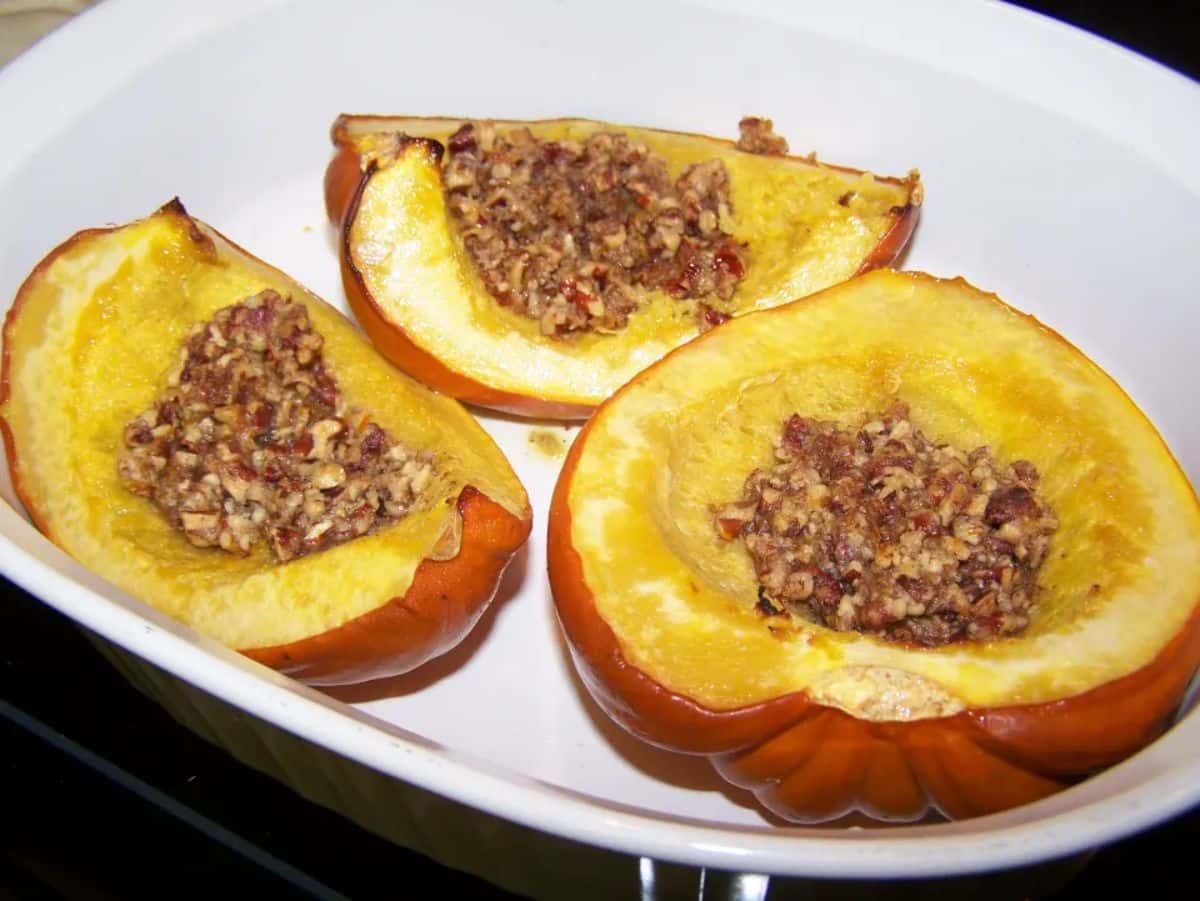 This recipe uses strong aromatics, like cinnamon and nutmeg, alongside the Brazil nuts for a hearty and memorable stuffing. The nuts additionally pack more texture that contrasts with the velvety acorn squash.
Make this recipe during cold months for a warm, enjoyable, and low-calorie meal. Plus, the final product is appealing and aesthetic for the holidays, prompting your family to ask for the recipe.
7. Brazil Nut Cookies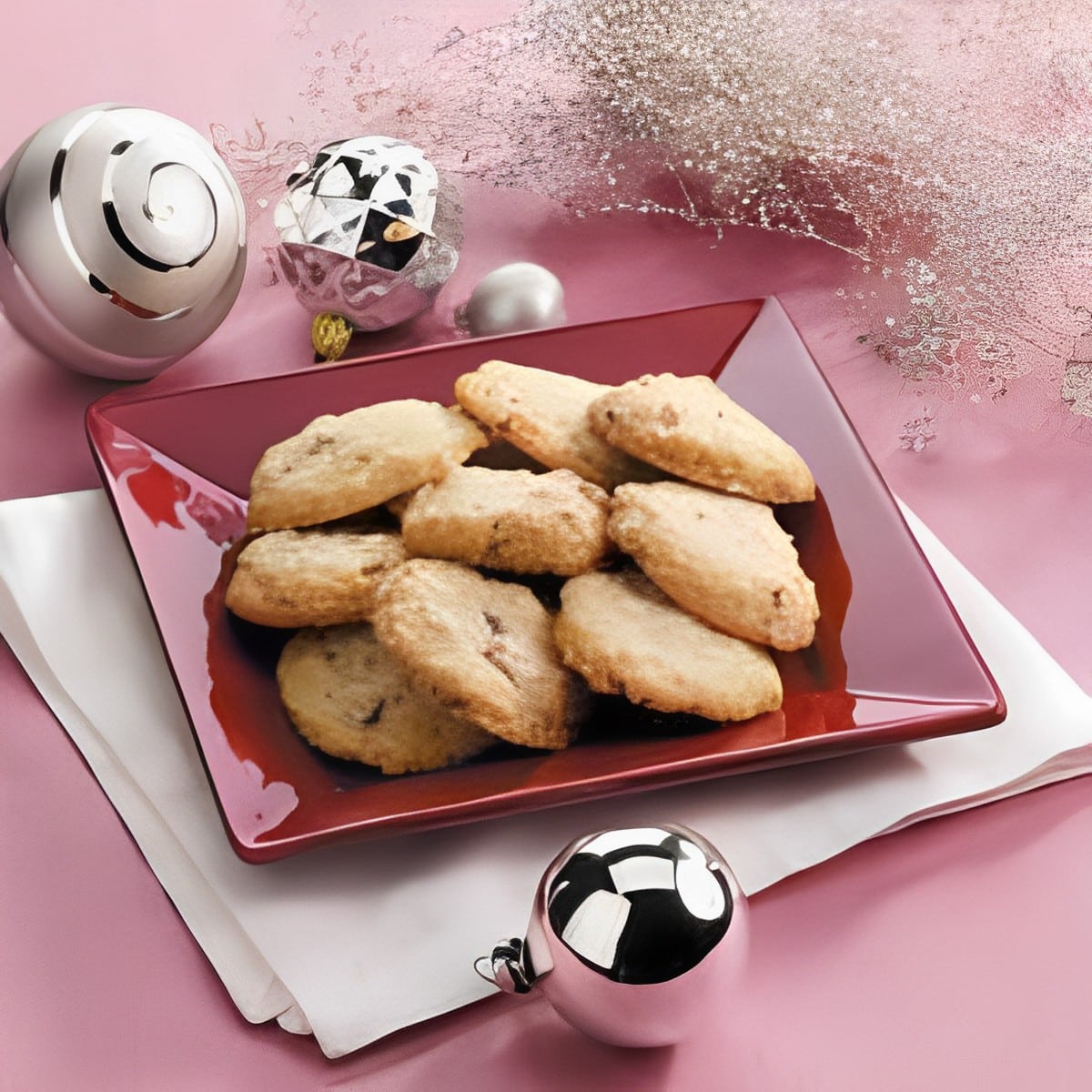 Say your friends are coming over, and you want to serve a unique but simple dessert as you chat, play games, or watch a movie. These Brazil nut cookies will get the job done.
These cookies are irresistible. The recipe calls for recognizable ingredients like flour, salt, baking soda, and sugar. You can't have just one, so double the recipe if you intend on hosting many people for the afternoon.
8. Lemon Rosemary Vegan Cheese Log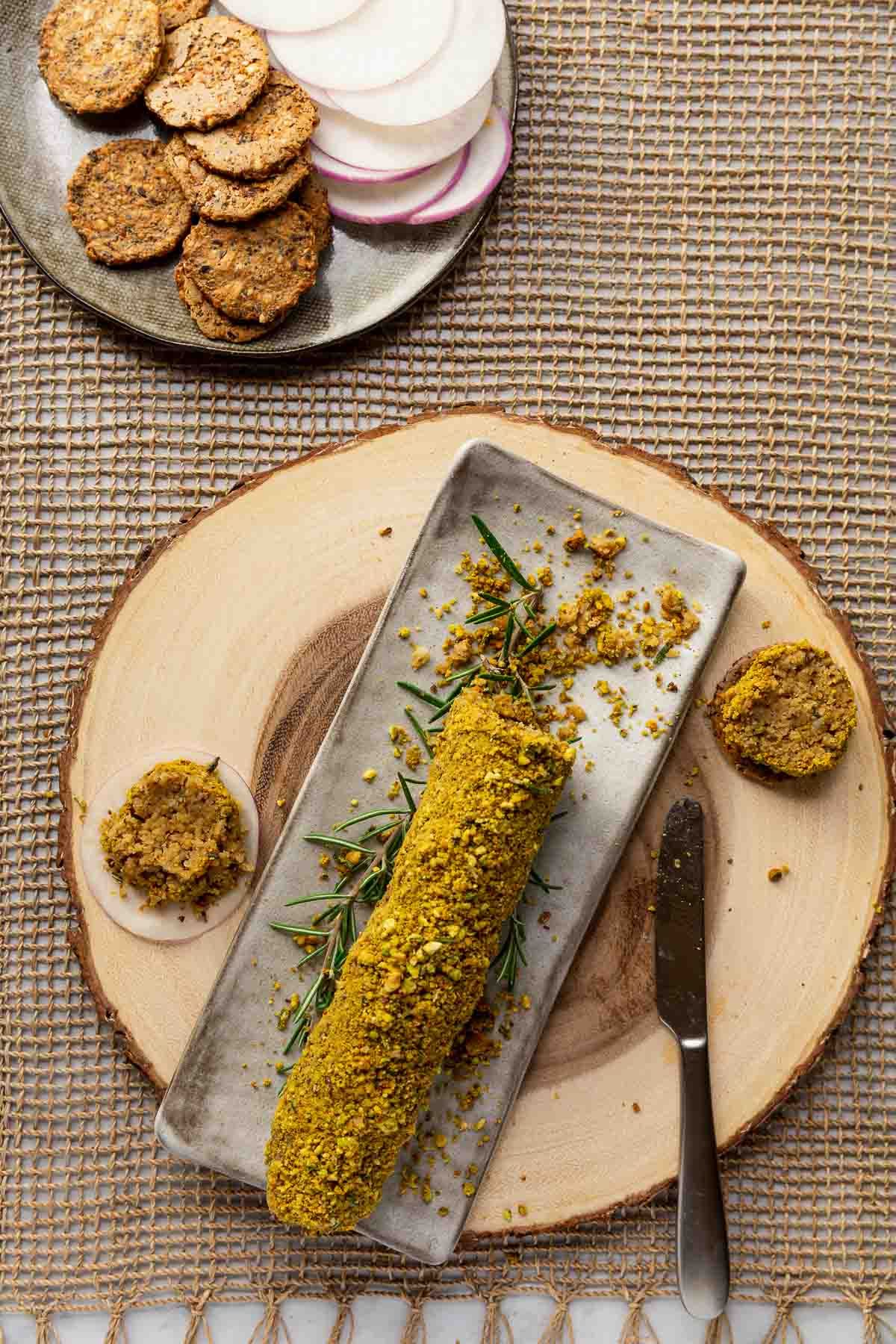 Vegan cheese doesn't make too much sense but bear with us. This recipe uses nutritional yeast again to achieve that cheesy texture and flavor. The log is an awesome appetizer for a family get-together.
Serve with crackers to complement the Brazil nuts and other ingredients, and watch as people go for seconds.
9. Homemade Brazil Nut Butter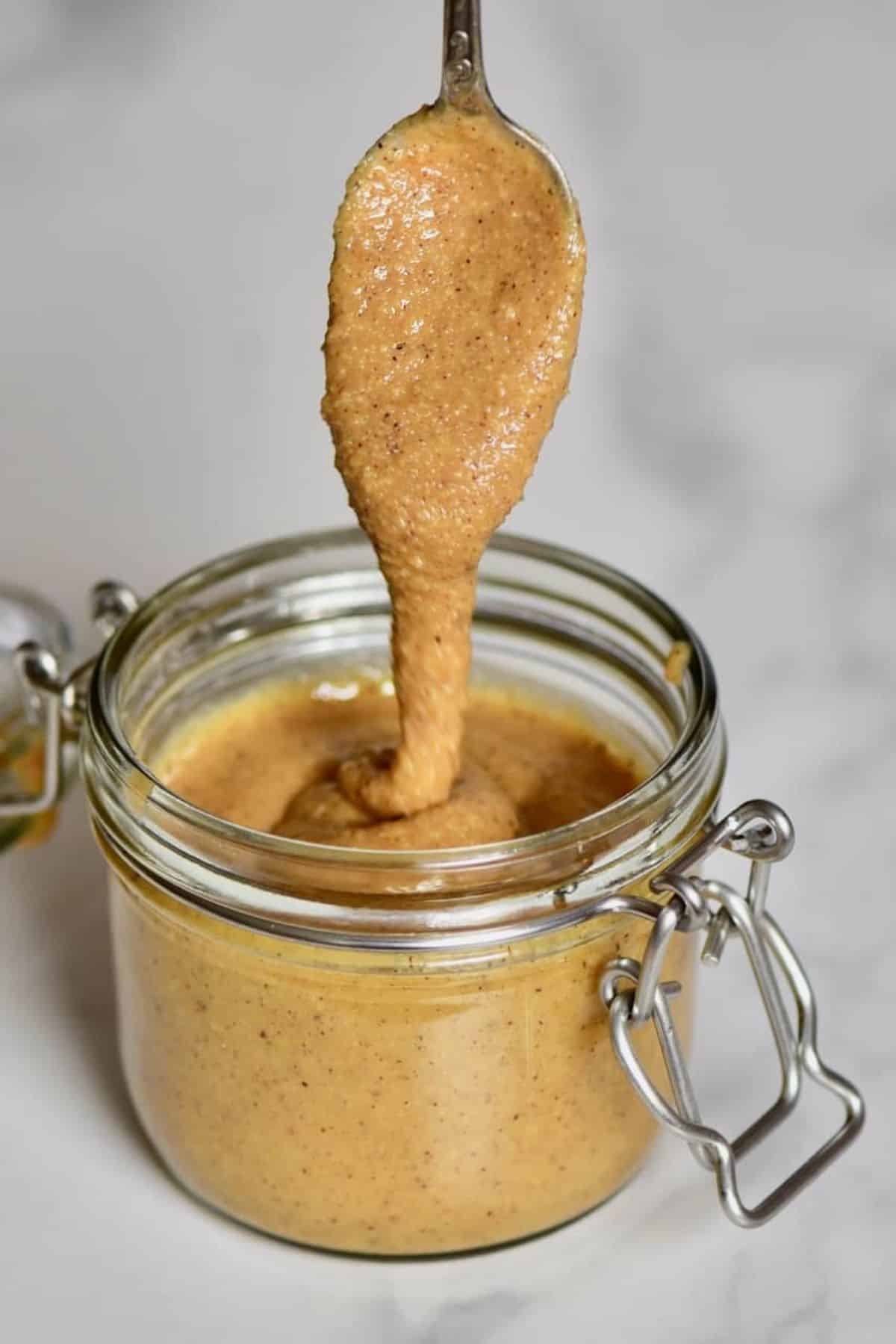 One ingredient: Brazil nuts. Two kitchen utensils: a baking sheet to toast the nuts and a food processor to grind them into a creamy spread to use as you would any other nut butter. Grab a spoonful by itself for a morning energy boost, or smear it on a slice of toast.
Brazil nuts have enough fat in them that you don't need other ingredients, forming a buttery consistency of their own. You can customize the recipe with other flavorings, like cinnamon or honey.
10. Brazil Nut Pesto Pasta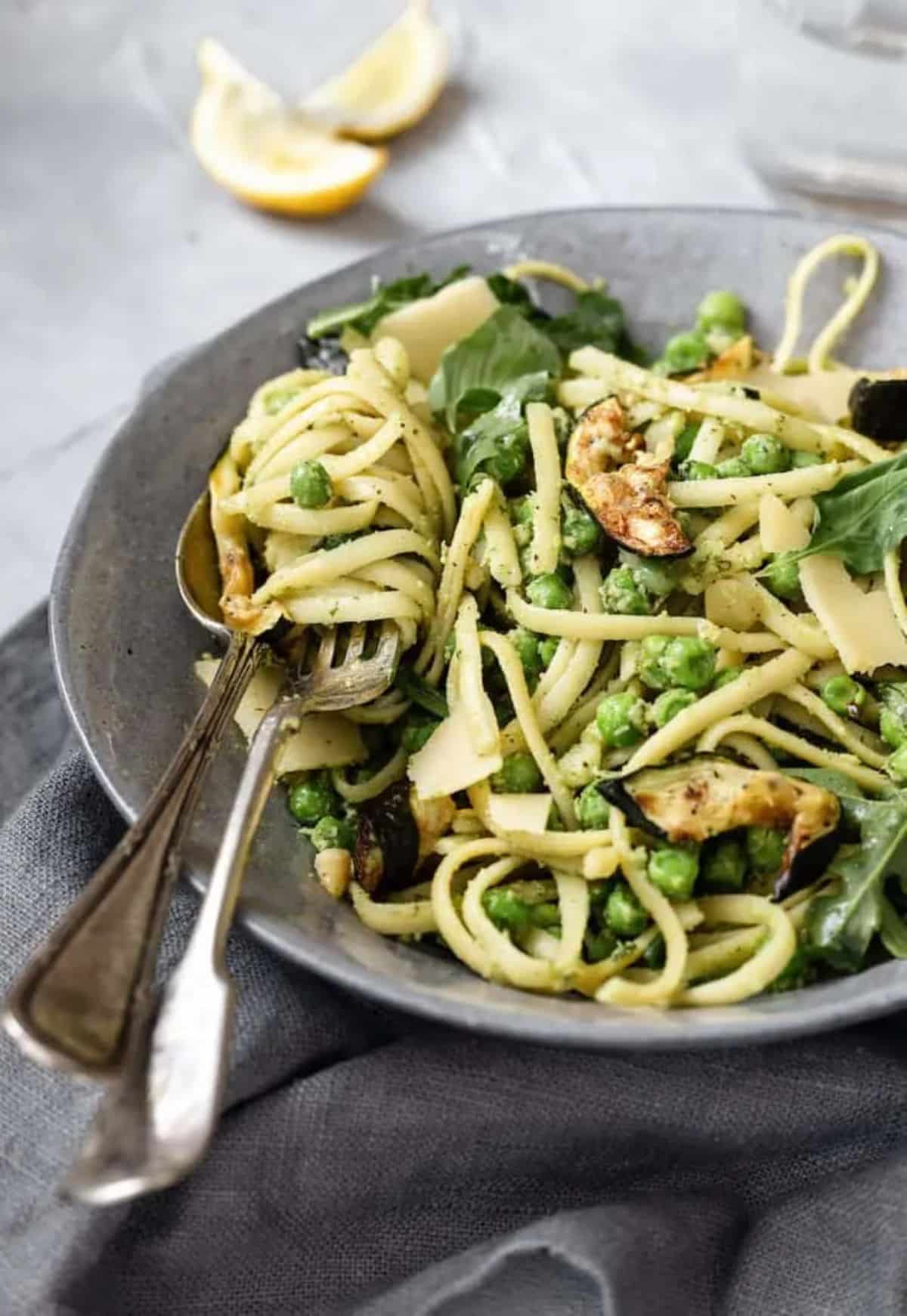 Pesto includes pine nuts, but this variation is just as creamy and mouth-watering with fresh basil, garlic, lemon, and Brazil nuts. The whole dish is savory and summery, with a splash of green from the bright ingredients.
Use your favorite pasta that soaks up all the sauce, and enjoy it in the evening.
11. Avocado and Brazil Nut Mayonnaise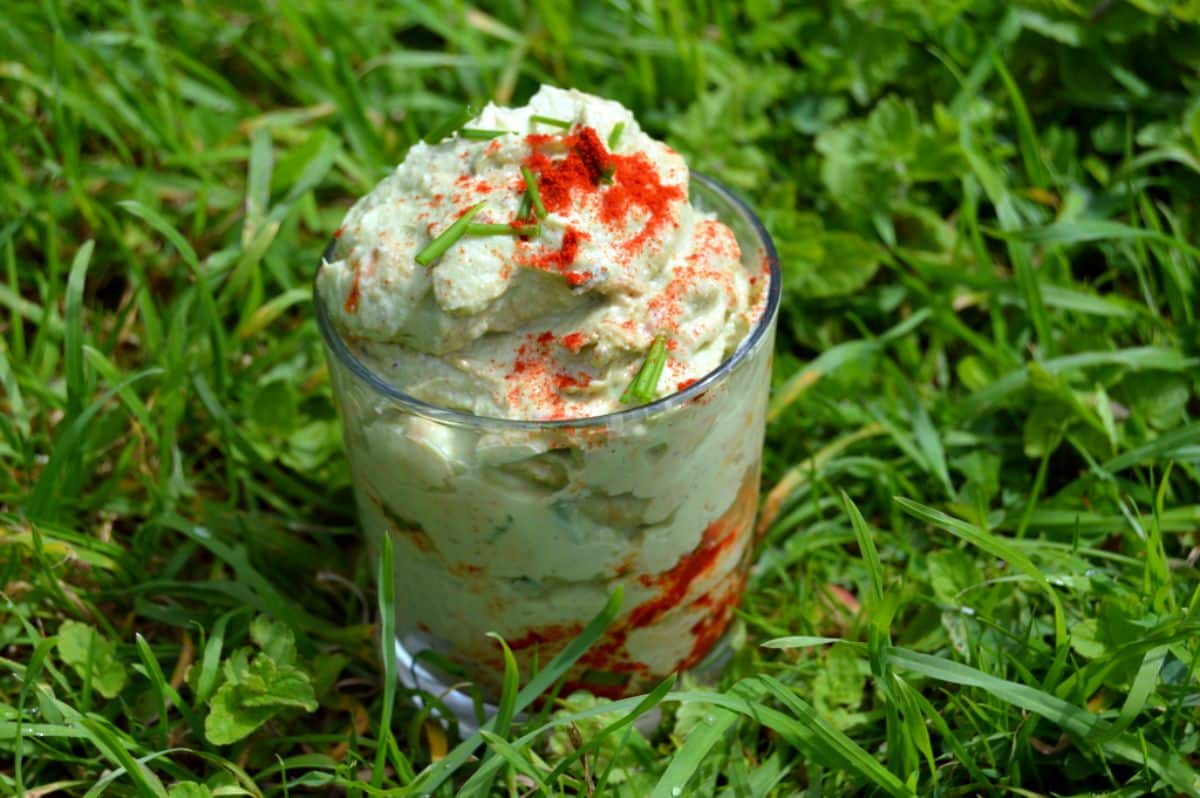 This mayonnaise includes only four ingredients: avocado, garlic, apple cider vinegar, and Brazil nuts. Fatty and acidic, you'll crave this on your sandwiches or mixed in your chicken salad.
The best part is vegans can indulge in this mayonnaise, seeing the recipe doesn't call for any dairy, and avoids unnecessary fat from oil.
12. Avocado Ice Cream Bars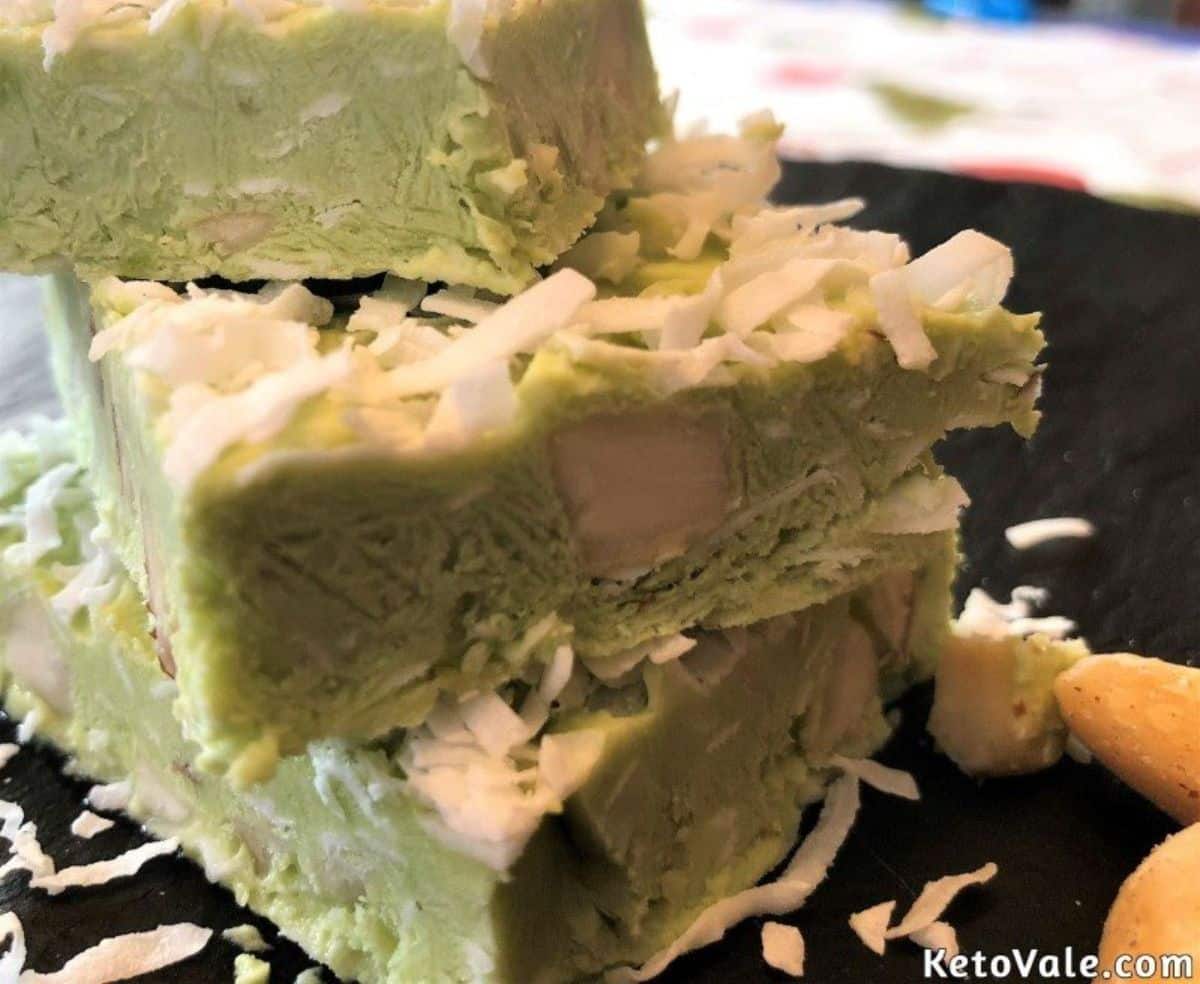 We know avocado ice cream sounds weird. But trust us, this recipe is tasty and hits all the spots without being super heavy and packed with carbs.
The Brazil nuts work well with the avocados, lemon, and coconut, giving a light and smooth taste to the bars that make you eagerly devour one or two during the hot months of the year.
13. Flourless Chocolate Nut Cake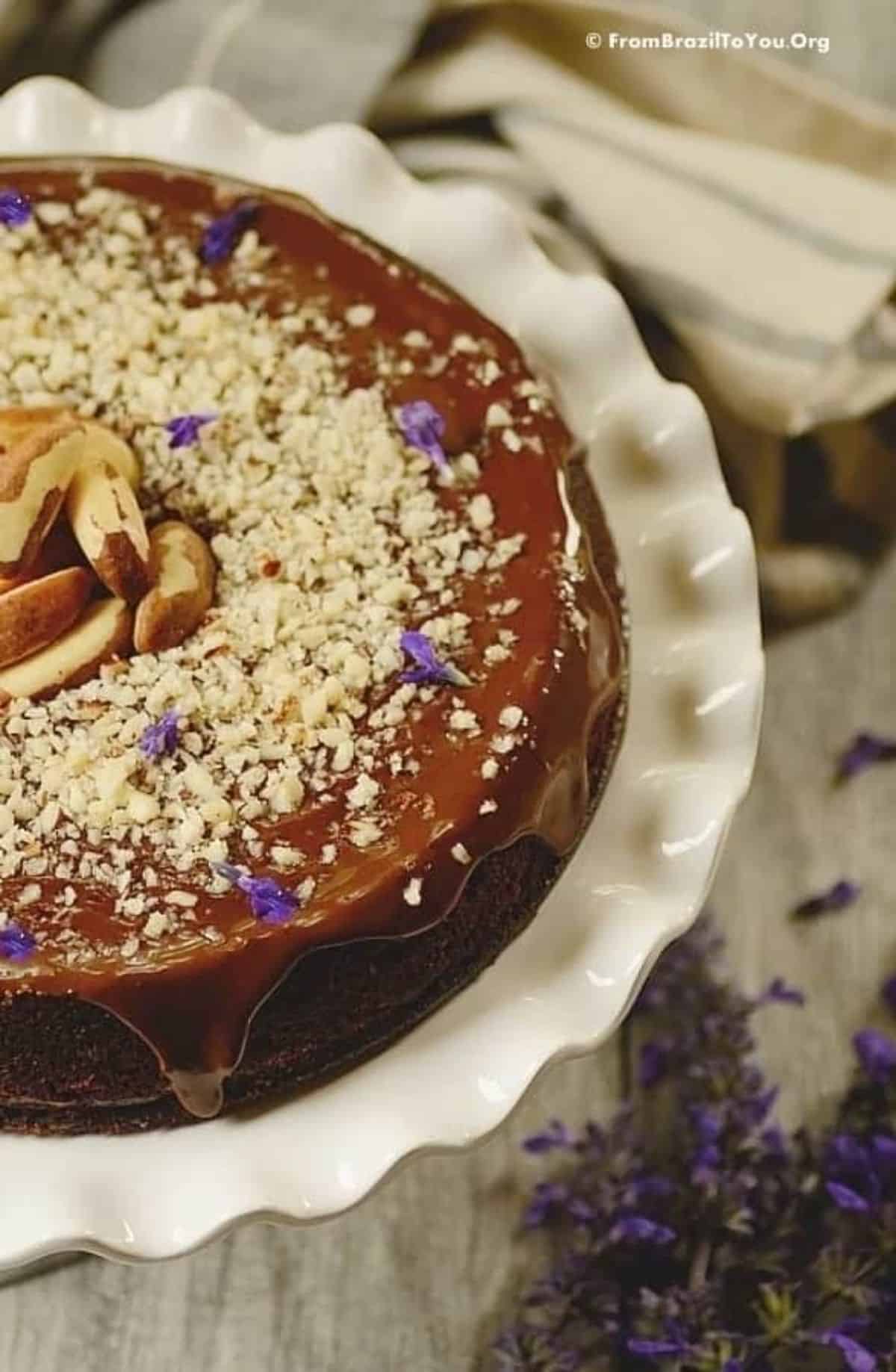 Vegetarians, gluten-free dieters, and (let's be honest) everyone else will be a fan of this chocolate cake. Chocolate and nuts are one of the best combos, and this recipe hones in on that flavor profile with cocoa powder and chocolate chips tagging alongside the Brazil nuts.
Make this cake when you crave something chocolatey after dinner without the heaviness. You could also swap different nuts into this recipe after giving the Brazil nuts a go.
14. Mango Coconut Cookies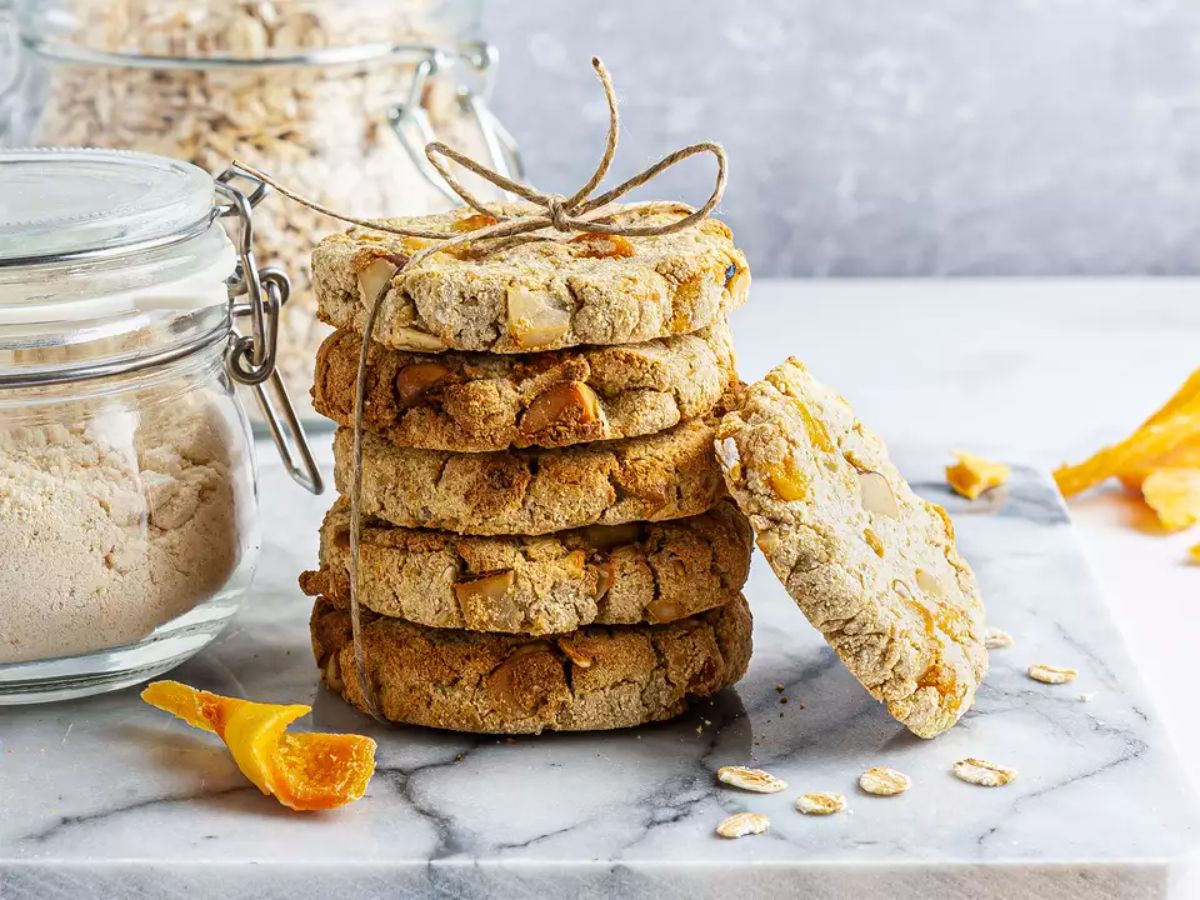 Vegans and those with other special diets will appreciate these cookies for their taste and texture, using all-natural ingredients like bananas, mangoes, oats, and applesauce.
The Brazil nuts provide the needed fat and consistency for addictive cookies that you can give out around the holidays as a personalized gift to those in the workplace.
15. Granola Bars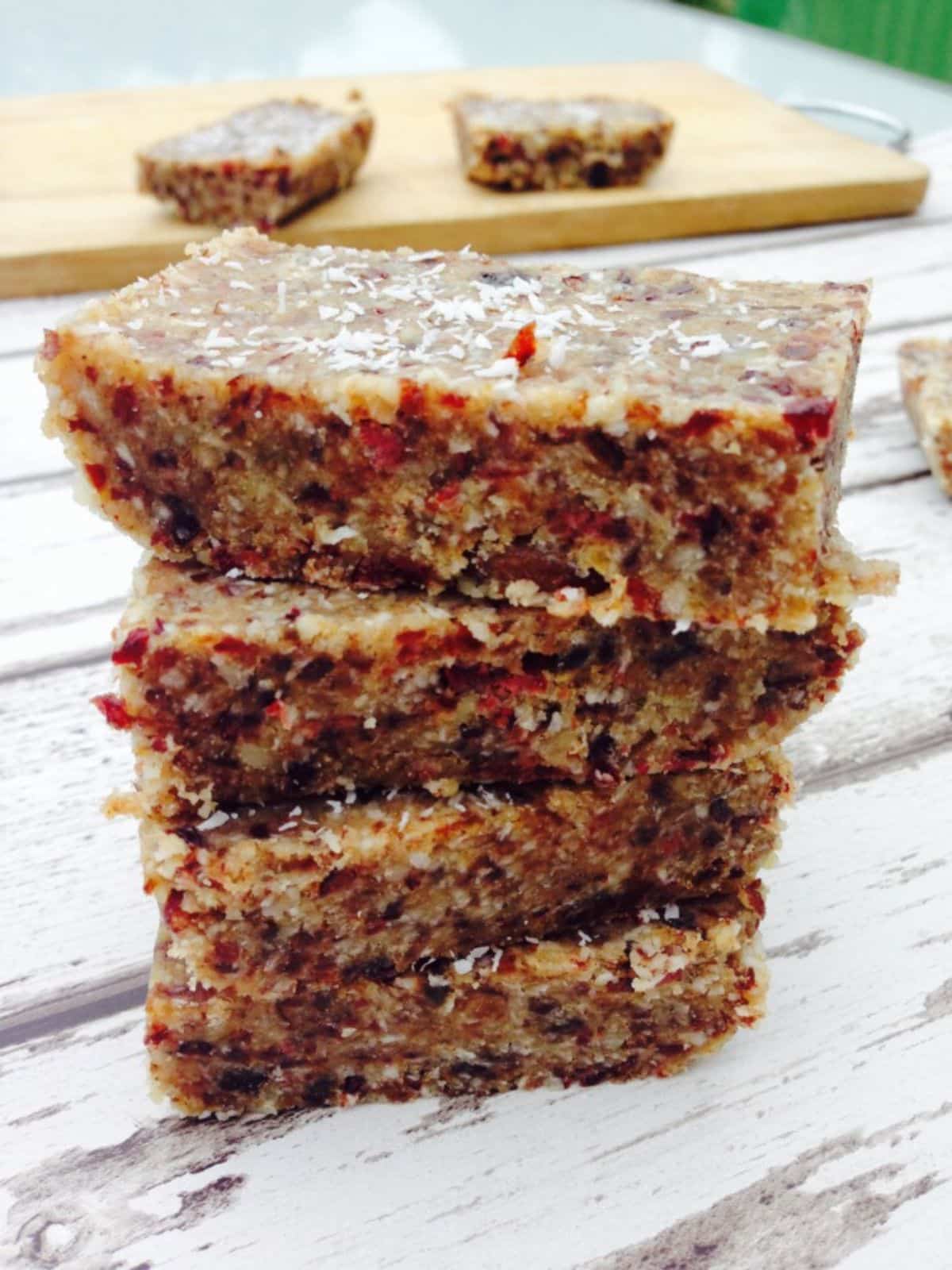 If you're active and go on hikes or bike rides constantly, these granola bars are an amazing way to get you through your activities with a burst of energy from the Brazil nuts.
You only need a few ingredients to make them, and you may have them in your kitchen right now. Cranberries, dates, and coconut combine for a wholesome snack you'll want to take everywhere with you.
16. Apricot Brazil Nut Energy Balls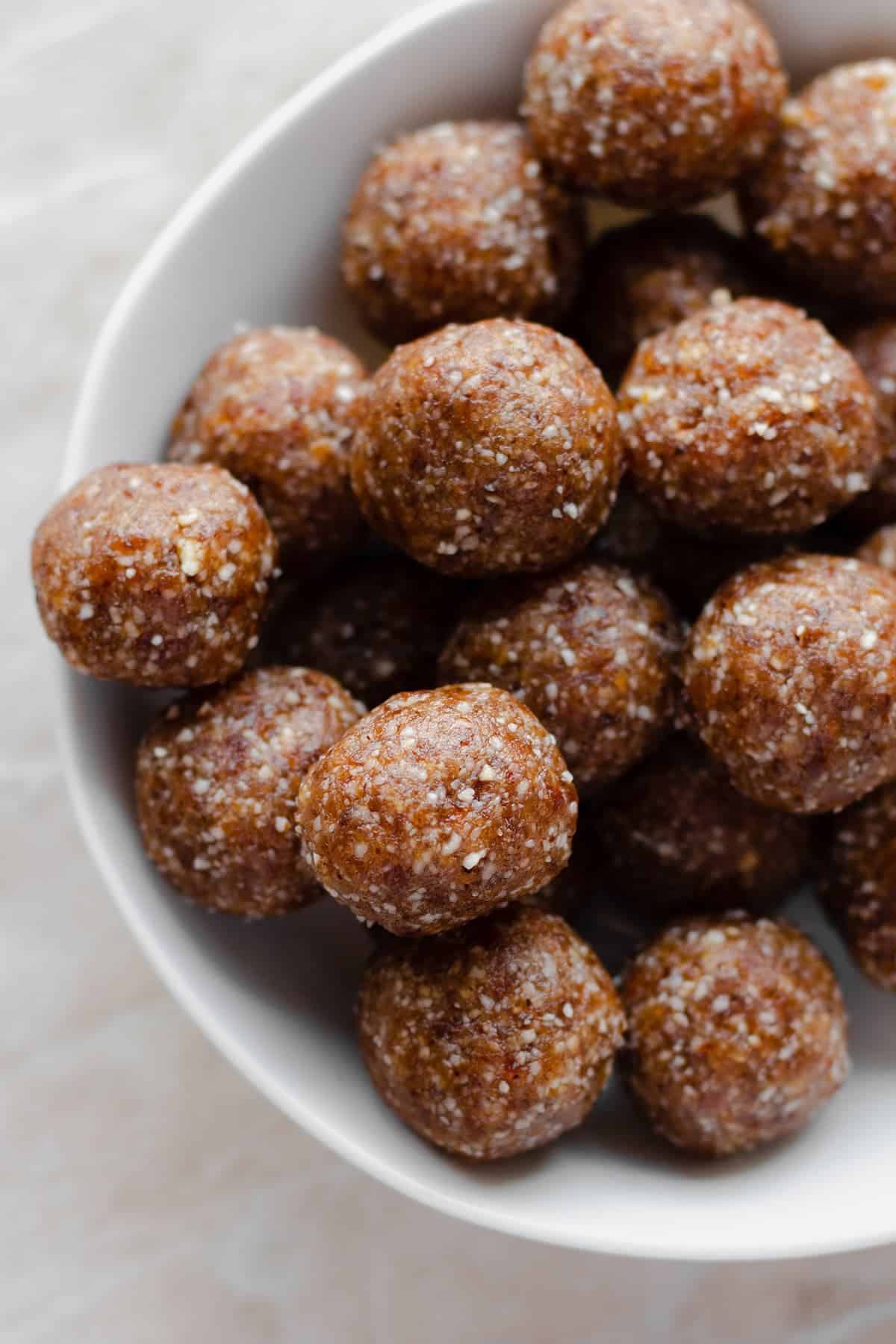 These energy balls use raw ingredients for a nutty and quick snack you can take to the office or on a road trip for a satisfying nosh between meals.
The natural sugar from the dates and apricots motivates you to finish your day. The Brazil nuts stick with you, so your stomach won't rumble until dinnertime.
17. Coffee and Brazil Nut Yogurt Cake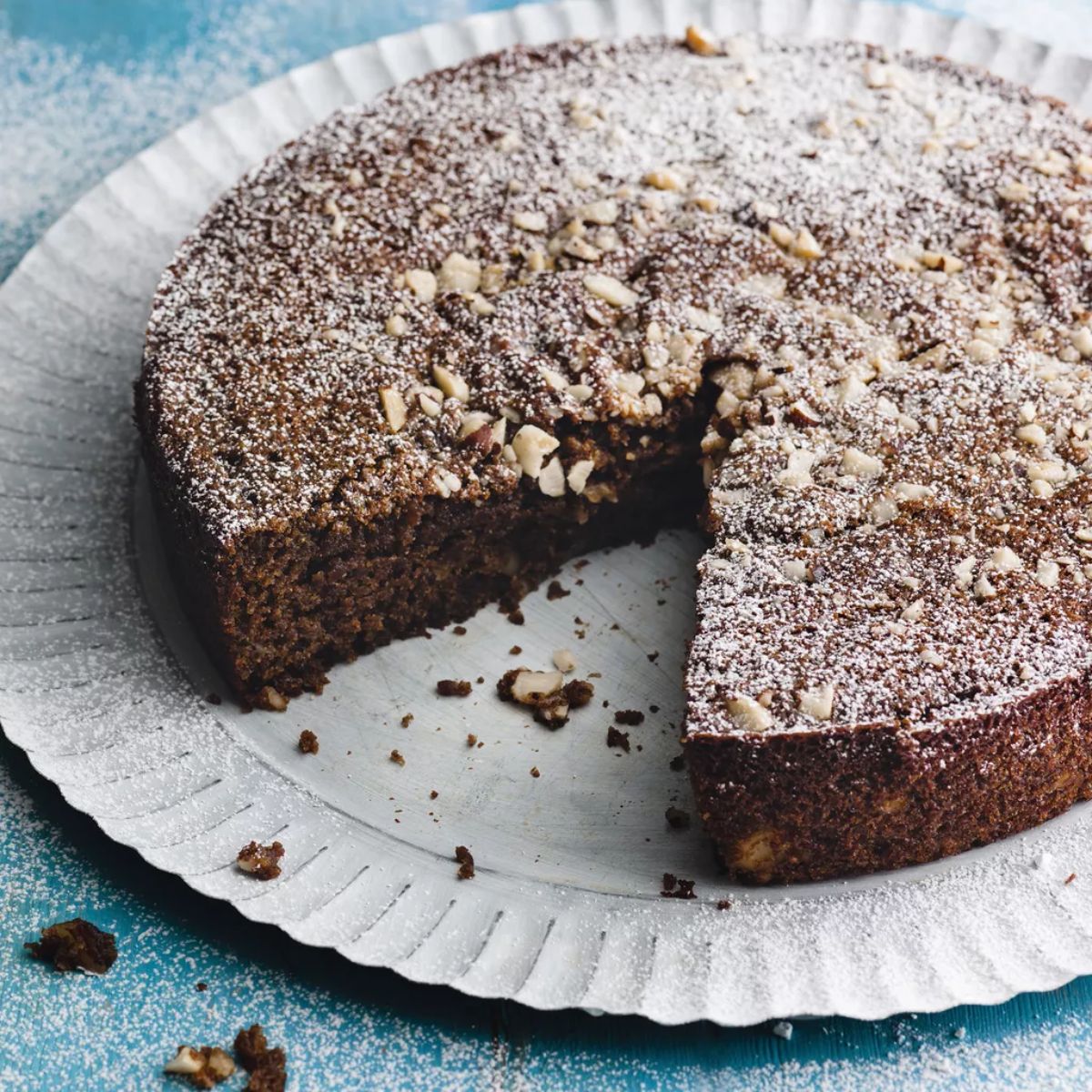 This cake goes wonderfully in the afternoon with a cup of coffee as you relax over the weekend.
Rich, fluffy, and decadent, you'll want to remember this recipe whenever you have guests coming over for dessert or to simply treat yourself on occasion with a cake that uses Brazil nuts as one of the main stars and isn't overly sweet.
18. Brazil Nut Shortbread Recipe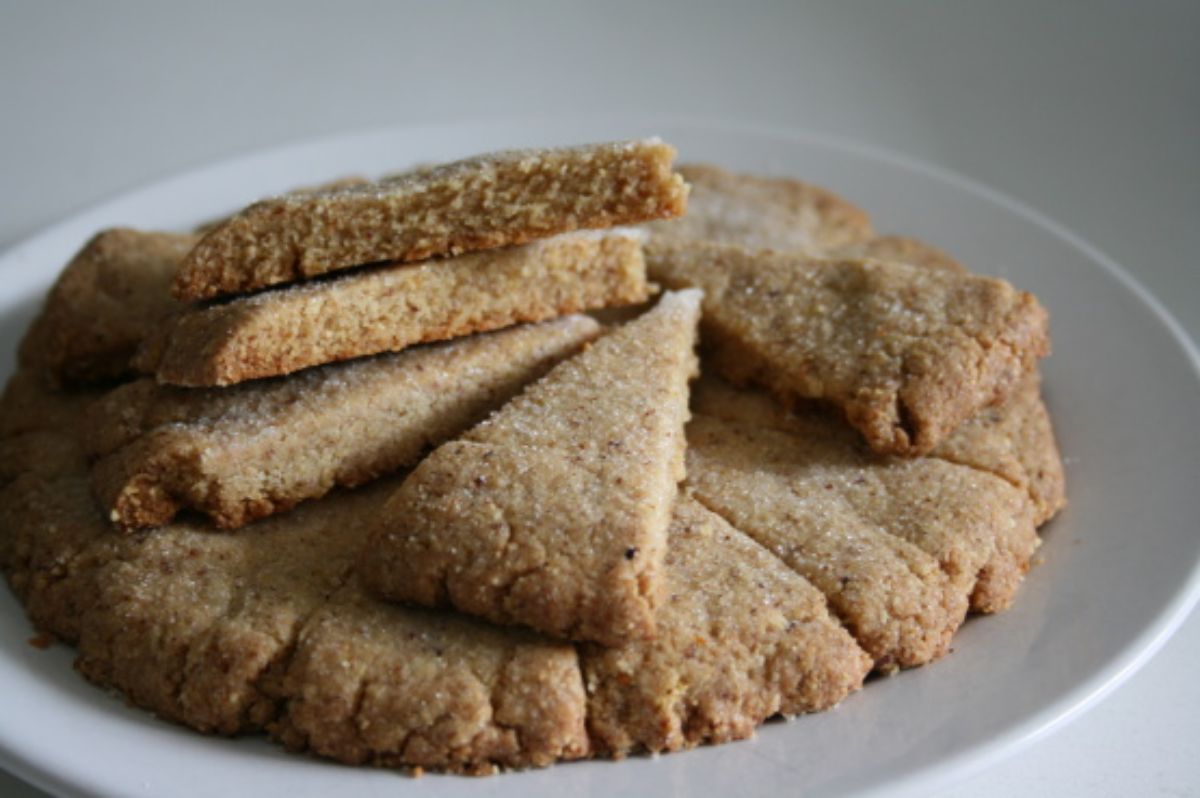 If you like snickerdoodle cookies, you'll adore this recipe that includes similar ingredients and makes a spicy, Brazil nut-based cookie to curb your craving for dessert.
Kids will love them too without realizing they're healthier than other cookies by including rice flour compared to regular flour.
19. Brazil Nut Brittle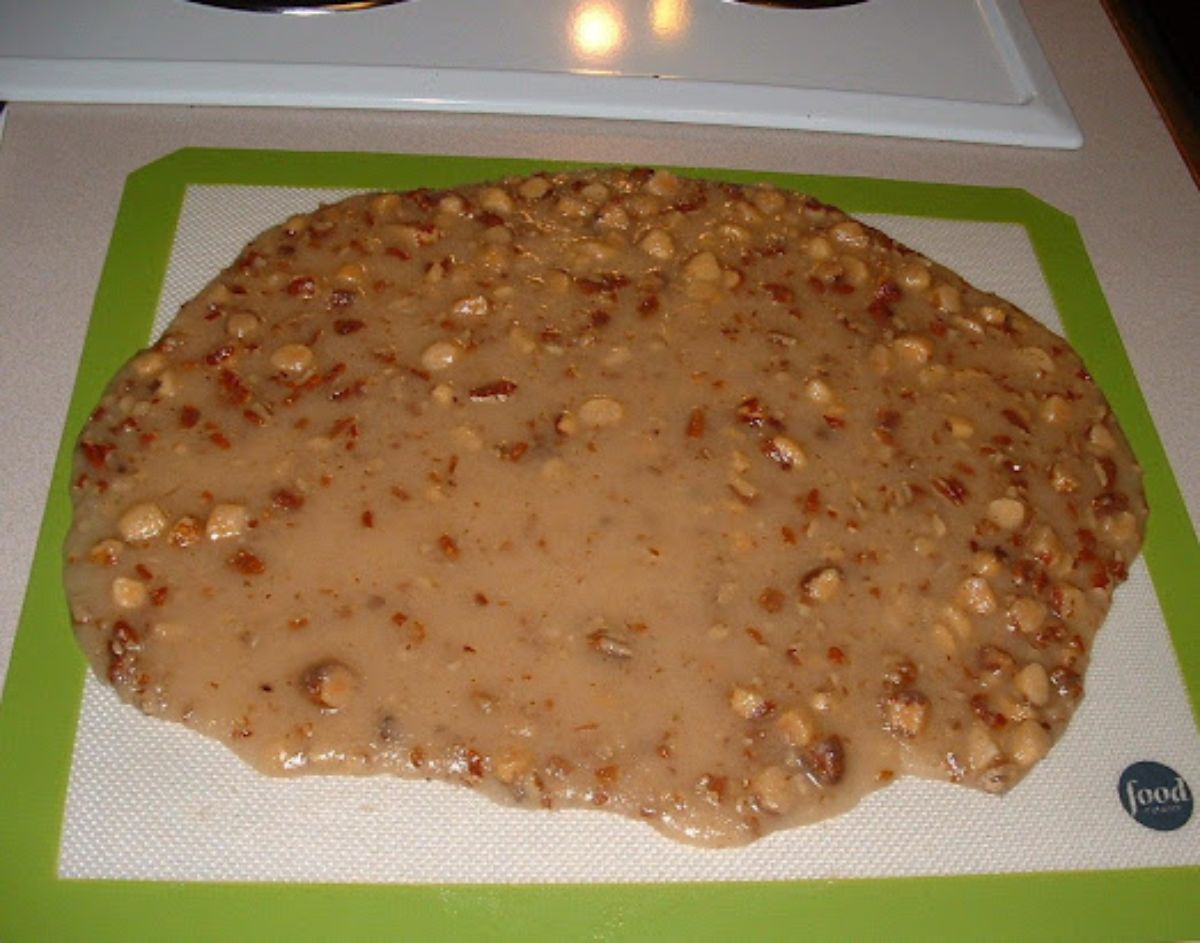 Brazil nut brittle is delicious. Another plus is your kitchen won't look like a tornado blew through it with this quick recipe, prepped in under twenty minutes.
You only need four ingredients to make a candy you'll crave throughout the year. Once cooled, you can break it into little pieces and serve it on platters at your next party for a syrupy snack.
20. Brazil Nut Chocolate Chunk Cookies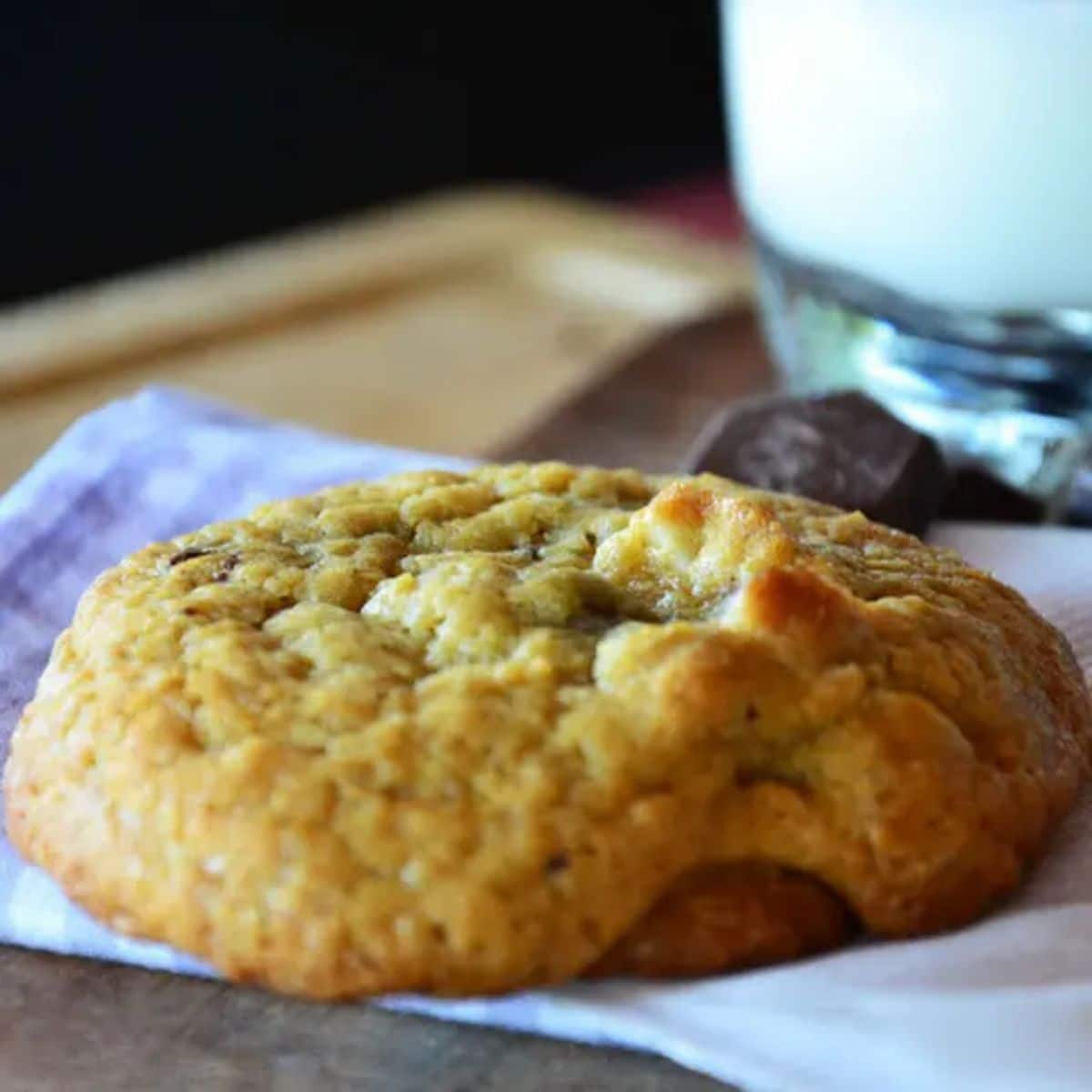 Chocolate chip cookies are one of the best, most nostalgic desserts. Combining them with Brazil nuts makes for an exciting twist on regular cookies. Throw a couple into your kid's lunch box before school, and they'll want another one when they get home.
They're soft, gooey, and vegetarian, so anyone can consume them (as long as they don't have a nut allergy).
21. Brownies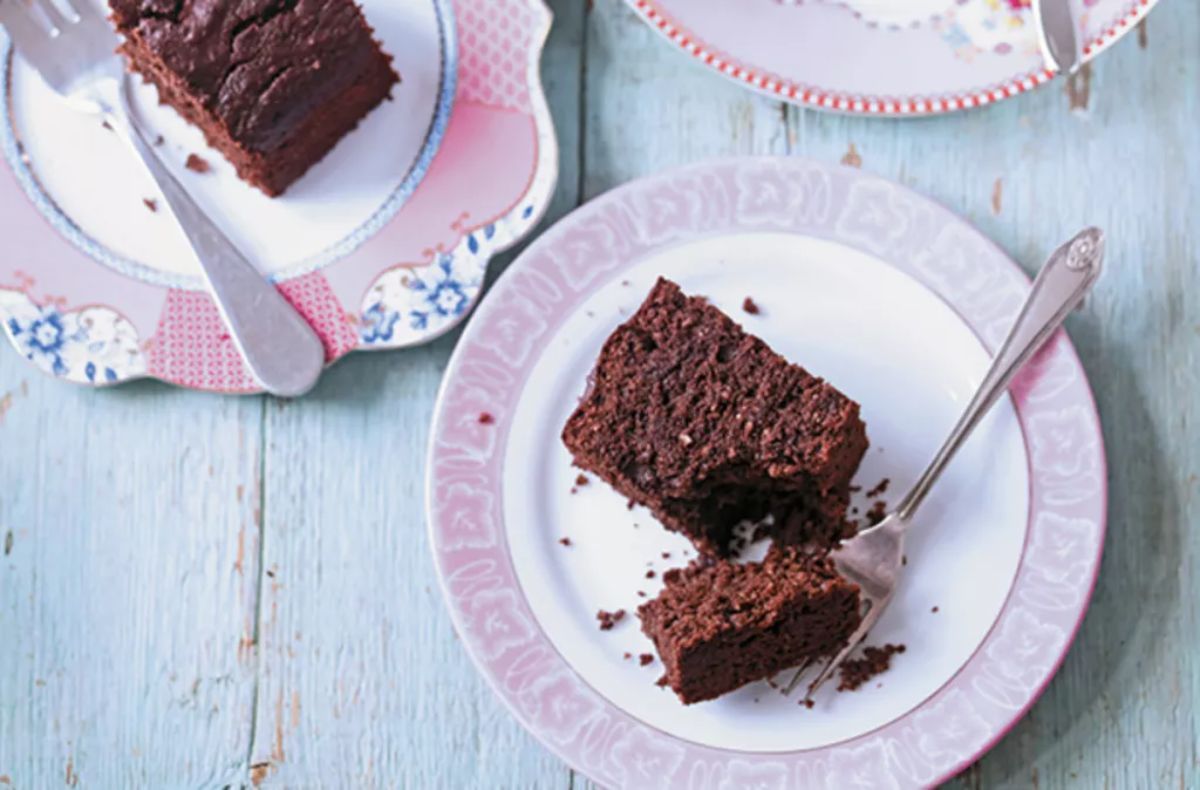 Who can say no to a brownie? These brownies don't include sugar and use honey as the sweetener for a natural but appetizing dessert.
If you need a dessert in under an hour, use this recipe to create brownies with luscious chocolate, nutty richness, and sharp cocoa powder. You'd never guess they're a lighter take on this recognizable sweet.
Conclusion
We gave you a few savory and sweet recipes with Brazil nuts in this article. Hopefully, one or two stood out to you, and you'll try them the next time you want a nutty twist on dinner or dessert.
Brazil nuts give you energy and protein and taste good. So, get your family involved too, and have a fun time in the kitchen experimenting with new and scrumptious dishes everyone loves!