Italy, with its rich culinary heritage, has captivated food lovers from around the globe with its irresistible flavors and timeless recipes for ages. Among its culinary treasures, Italian sausages stand tall, offering a burst of savory delight in every bite.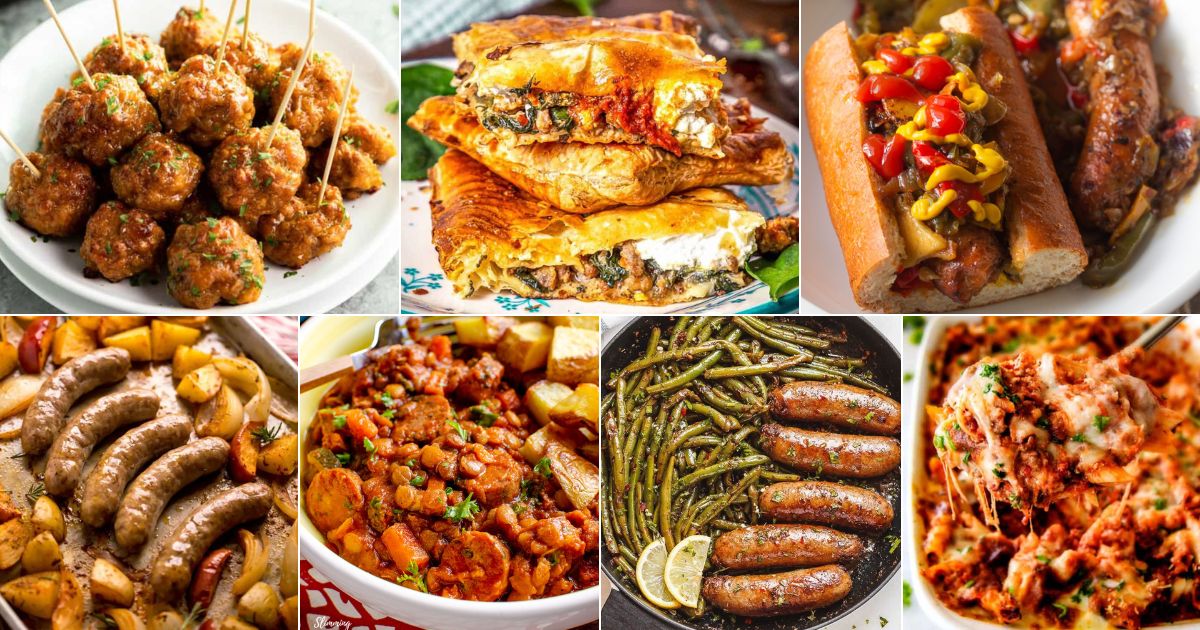 Do you want to incorporate Italian sausages in your recipes but are unsure how? Don't worry; we've got you covered!
Here are 27 Italian sausage recipes that will allow you to savor Italy's authentic tastes and aromas.
Contents
1. Italian Sausage and Cheese Tortellini Soup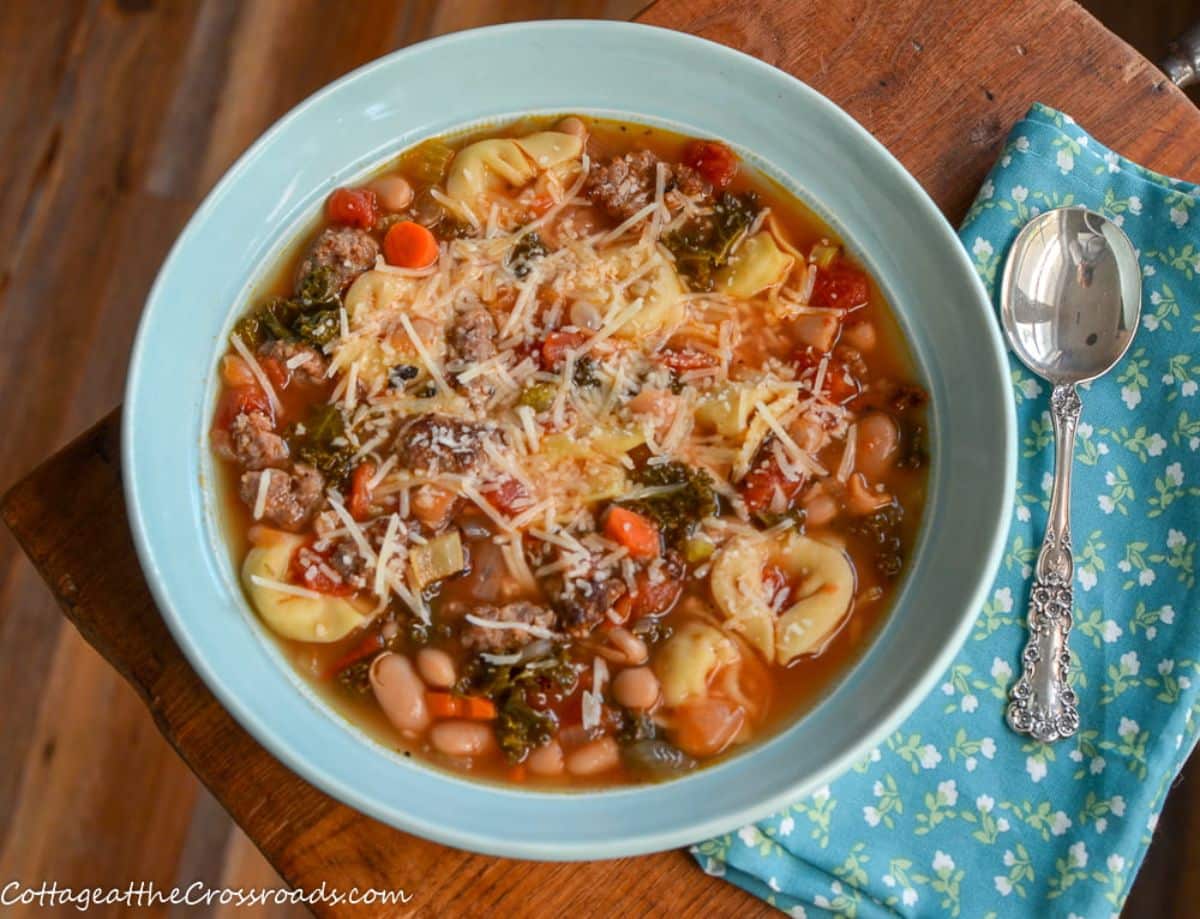 This Italian sausage and cheese tortellini soup is the perfect dish for chilly evenings.
It combines the savory, slightly spicy notes of Italian sausage with the tender, cheesy goodness of tortellini pasta, all swimming in a rich, aromatic broth infused with a medley of vegetables and herbs.
Serve this luxurious soup with a crusty, warm loaf of Italian or garlic bread to soak up every last bit of the broth.
2. Deconstructed Sweet Sausage Stuffed Peppers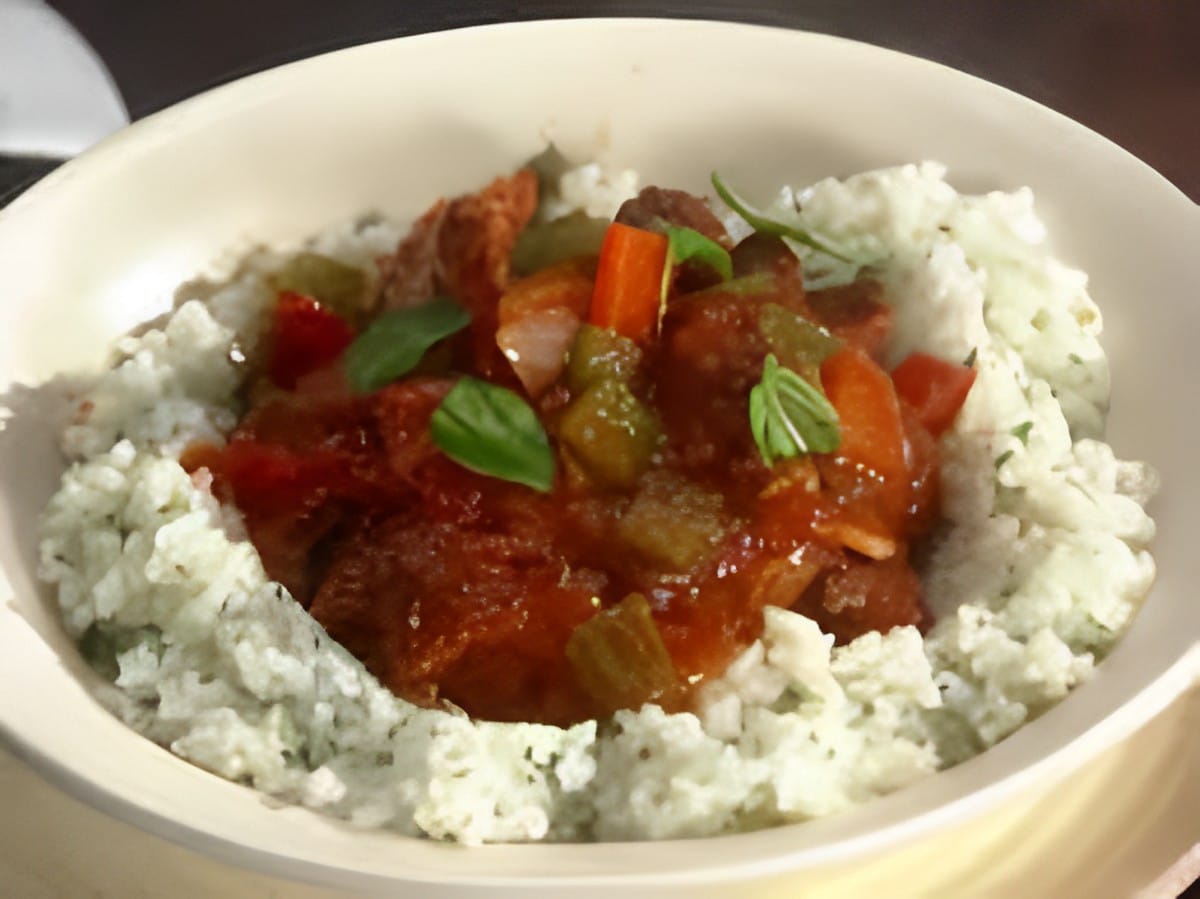 Stuffed peppers are another classic pairing for Italian sausage. This recipe is an innovative twist on the traditional stuffed pepper dish.
This simple recipe combines sweet Italian sausage, vibrant bell peppers, onions, tomatoes, and a delightful blend of spices, creating an unforgettable culinary experience.
3. Sausage Rice Pot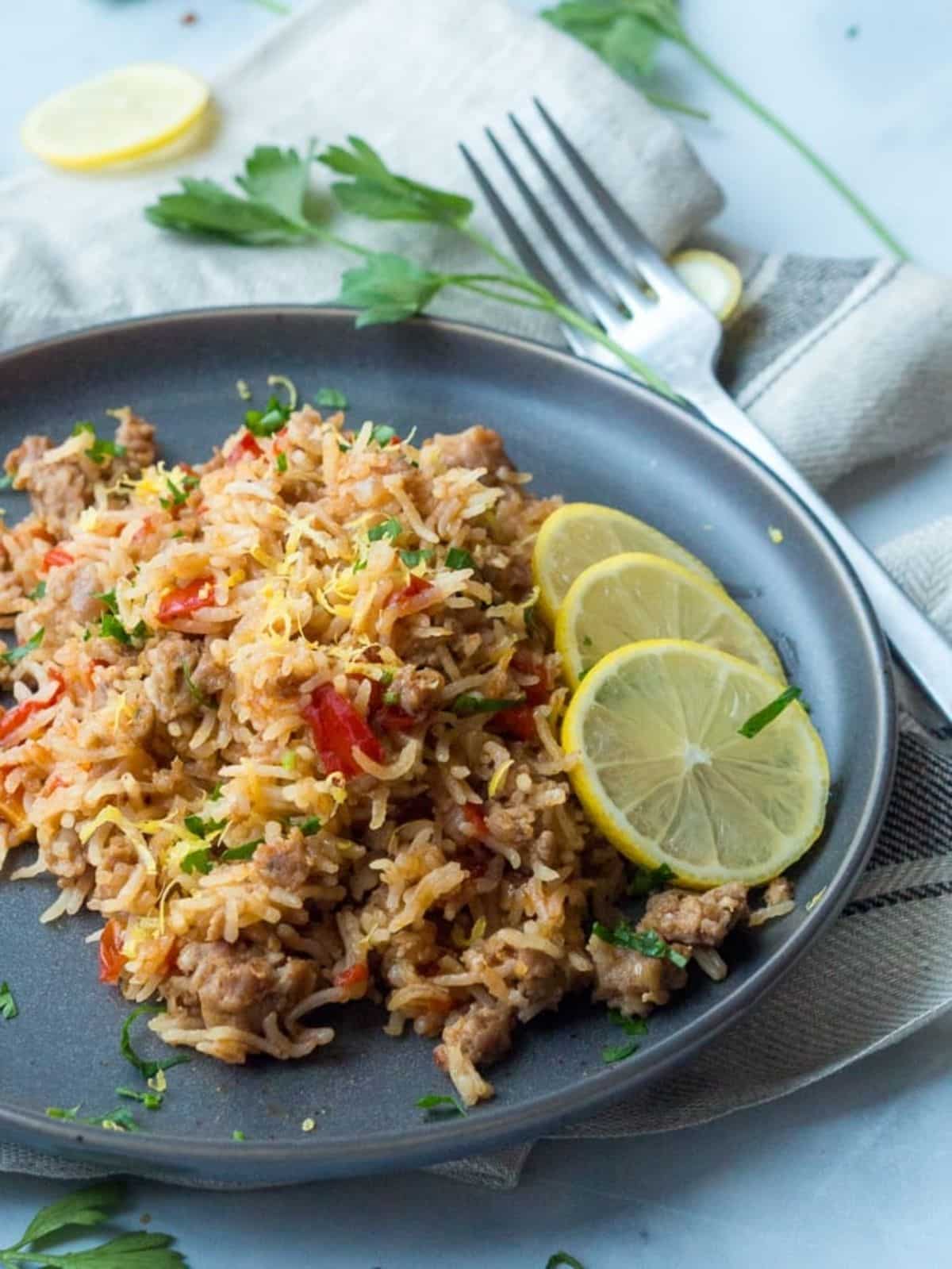 This recipe for sausage rice pot is a must-try for anyone looking for a tasty and easy dinner option that is also diet-friendly.
The flavors of the spicy sausage are balanced perfectly with the fluffy rice and fresh herbs, making for a truly delicious and comforting dairy-and-gluten-free meal.
4. Country-Style Rigatoni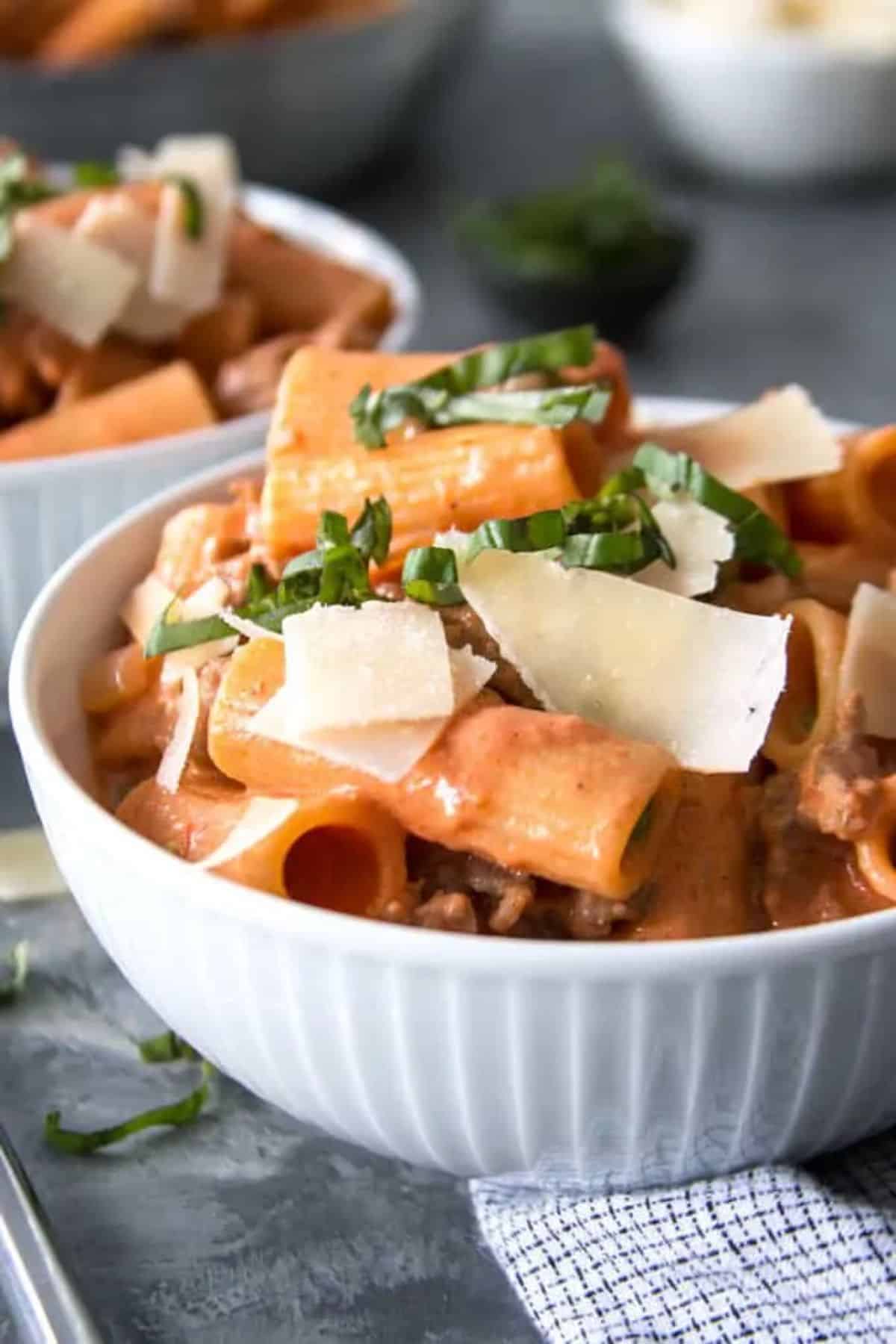 This hearty pasta recipe evokes rustic country flavors with a mix of rigatoni pasta, Italian sausage, and a rich tomato-based sauce.
The tomatoes' sweetness and savory notes from the Italian sausage create a harmonious flavor profile. The aromatic herbs and spices add depth to the dish, while the garlic and onions provide a robust base.
5. Sausage and Peppers Stew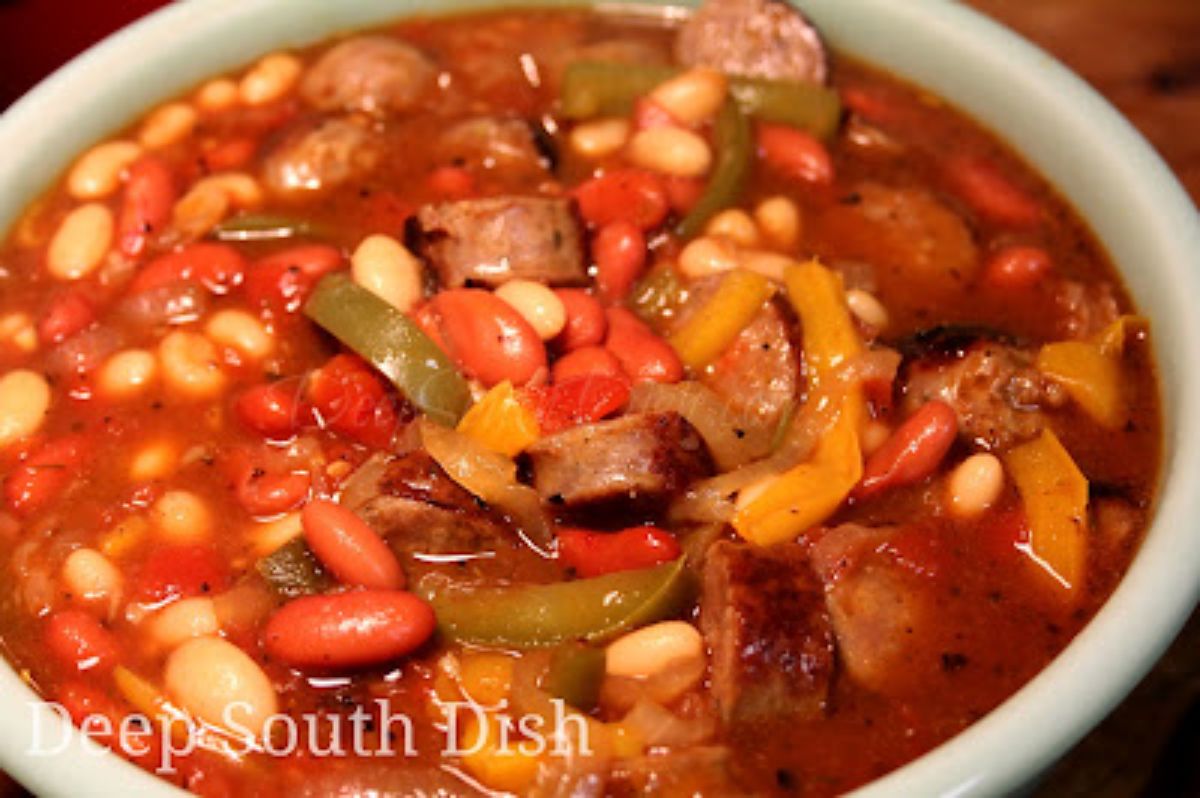 This sausage and peppers stew is a unique twist on the classic sausage and peppers dish, incorporating beans to opt for a more satisfying and well-balanced meal.
The Italian sausages provide a meaty and savory foundation, while the bell peppers and onions add a satisfying crunch to the aromatic blend of herbs and spices. The beans add a creamy texture, making this a filling dish.
6. Cheesy Baked Ziti with Sausage and Peppers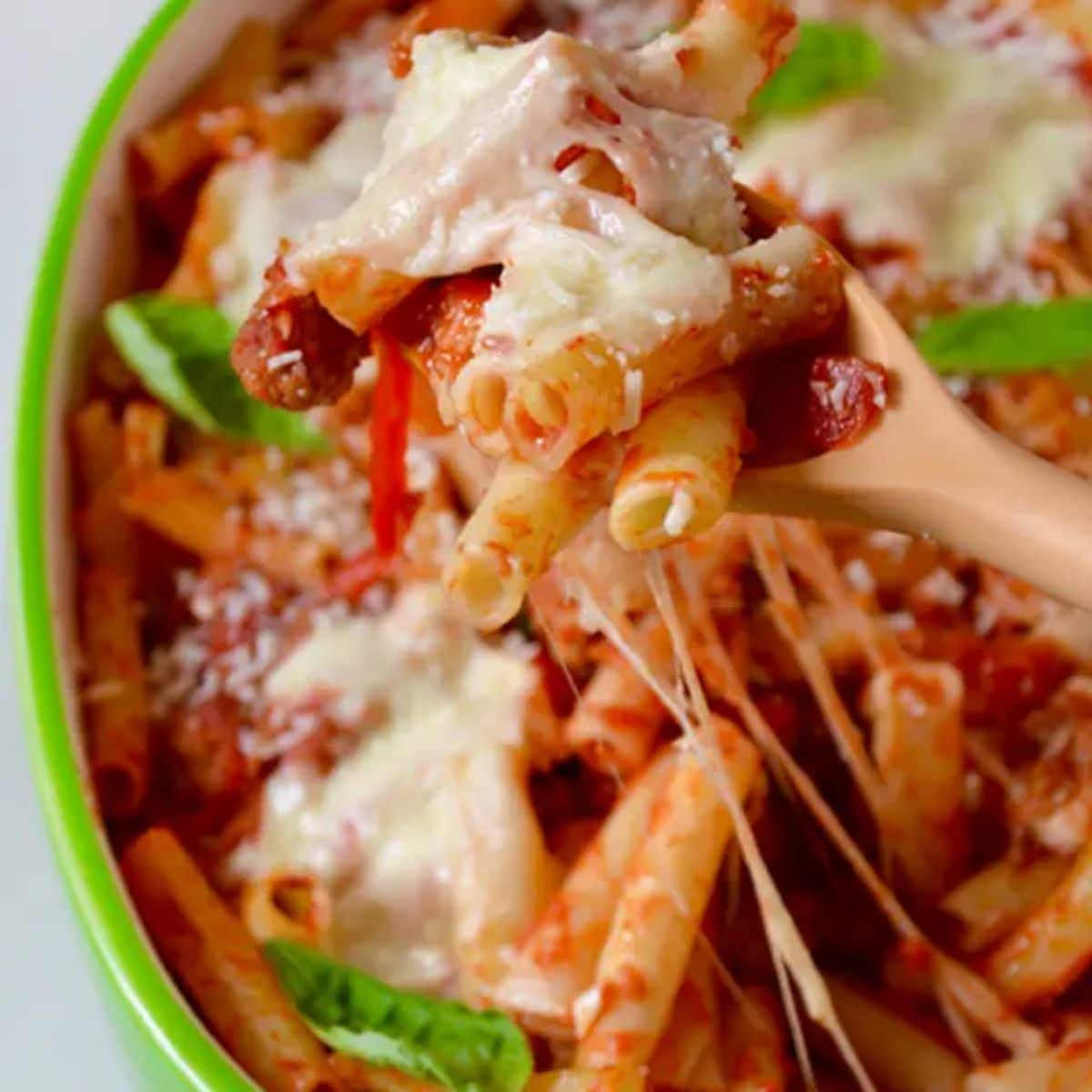 This baked ziti recipe hosts the perfect marriage of zesty sausage, vibrant peppers, and indulgent cheese.
The Italian sausages are cooked with bell peppers and onions, then combined with ziti pasta and a creamy tomato sauce. The mixture is then layered with a lot of cheese and baked until golden and bubbly, resulting in a mouth-watering baked ziti.
7. Italian Sausage Pasta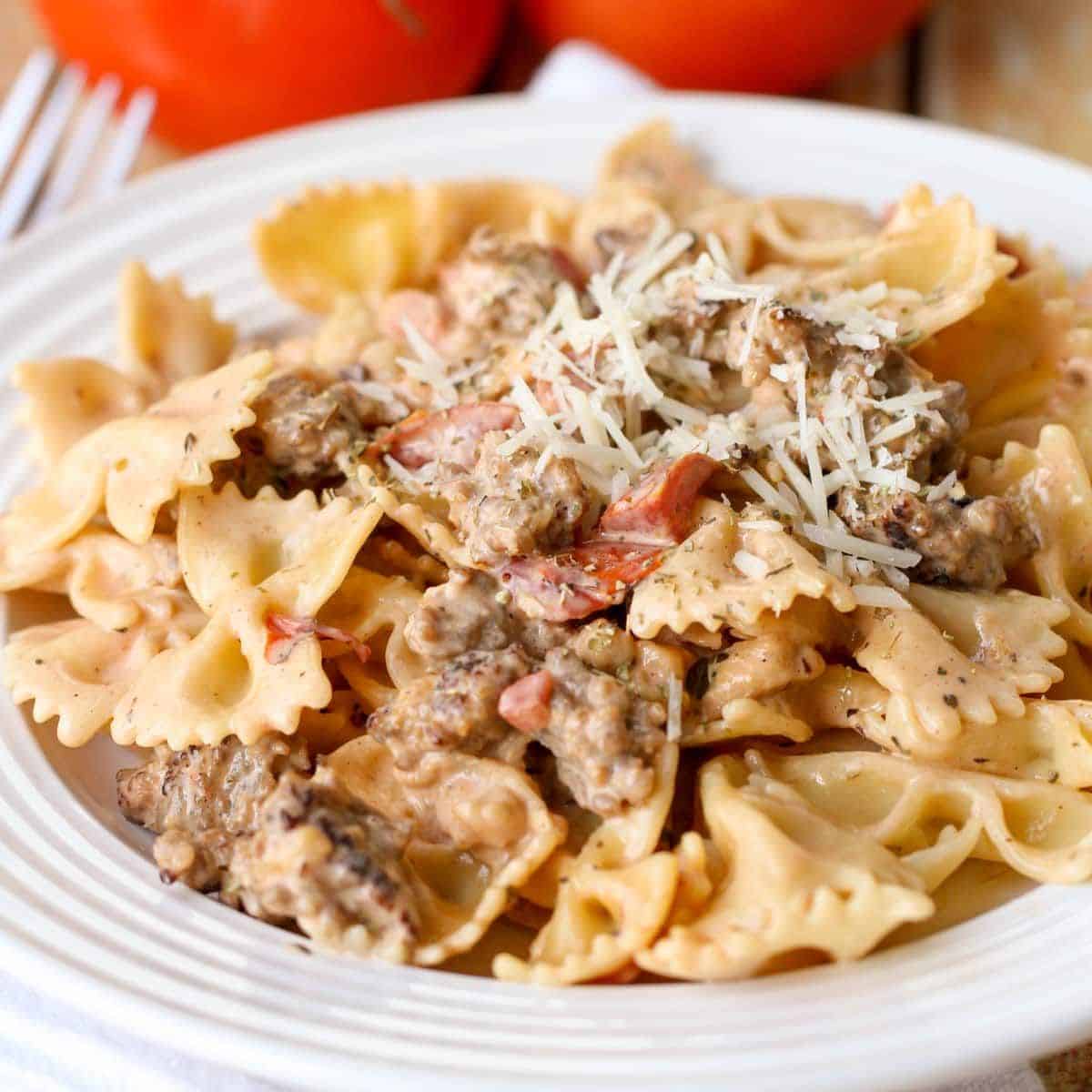 In this Italian sausage pasta dish, the succulent Italian sausage harmonizes with the delicate bowtie pasta to deliver a memorable dining experience.
The velvety blend of basil and heavy cream, topped with a sprinkle of Parmesan cheese, completes this comforting and indulgent Italian masterpiece.
8. Crumbled Sausage Hoagies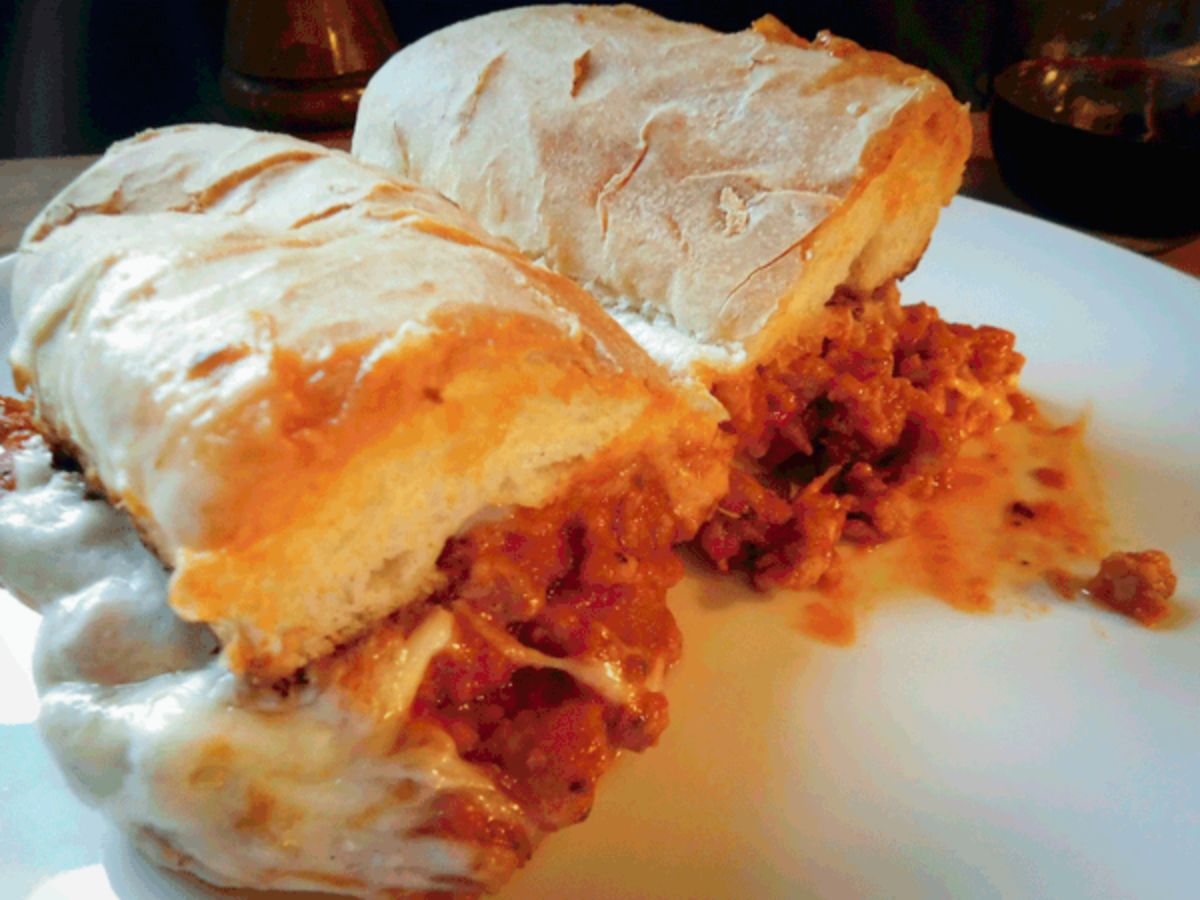 Savor these delightful crumbled sausage hoagies, where juicy crumbled sausage takes center stage.
Flavors meld together in a zesty, saucy medley featuring tangy tomatoes, aromatic onions, and Italian seasonings. Make sure to have some napkins when trying this crusty, mouth-watering hoagie roll.
9. Avocado Sausage Garlic Bread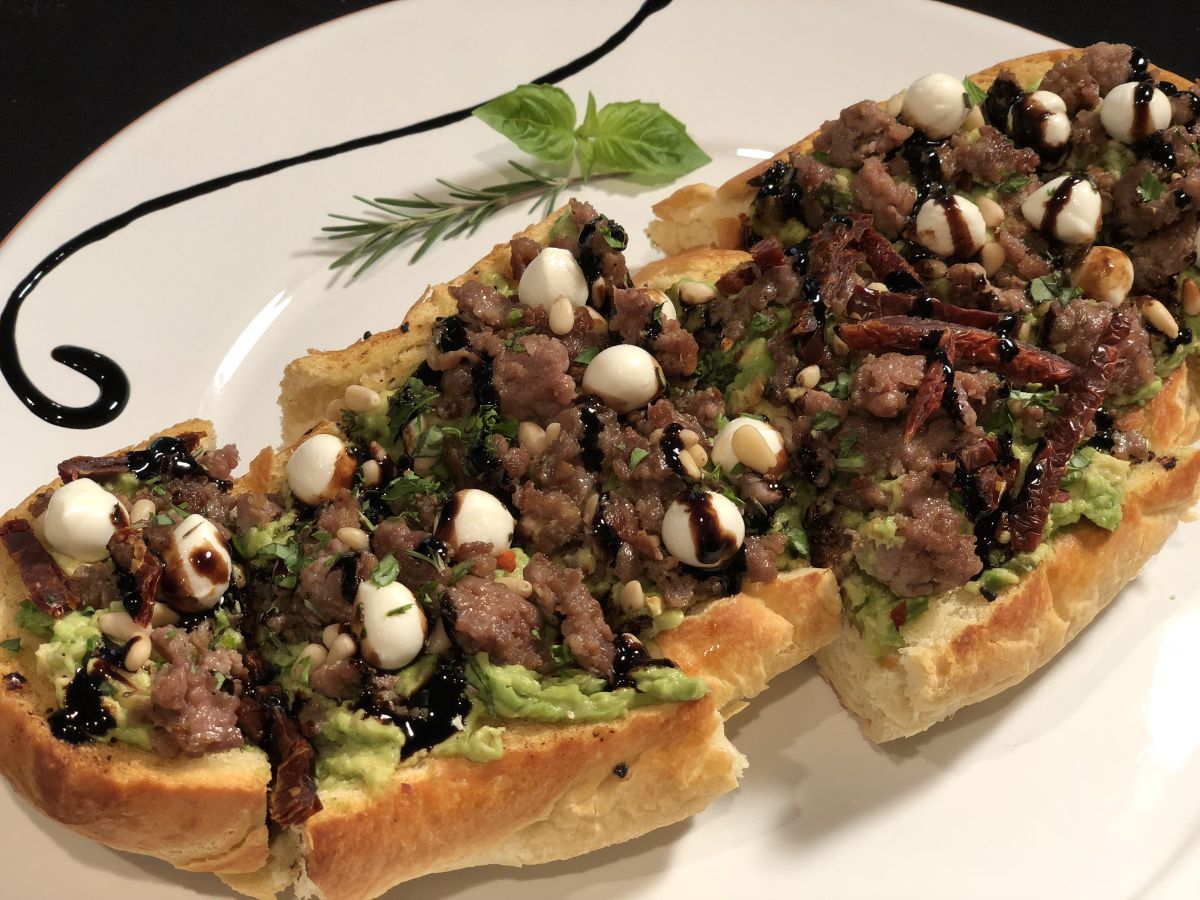 Delight in this innovative avocado sausage garlic bread recipe, where savory Italian sausage meets creamy avocado.
This delectable combination is nestled on top of crispy garlic bread, creating a perfect harmony of rich, savory, and buttery flavors elevated by the velvety texture of melted cheese.
10. Million Dollar Italian Sausage and Peppers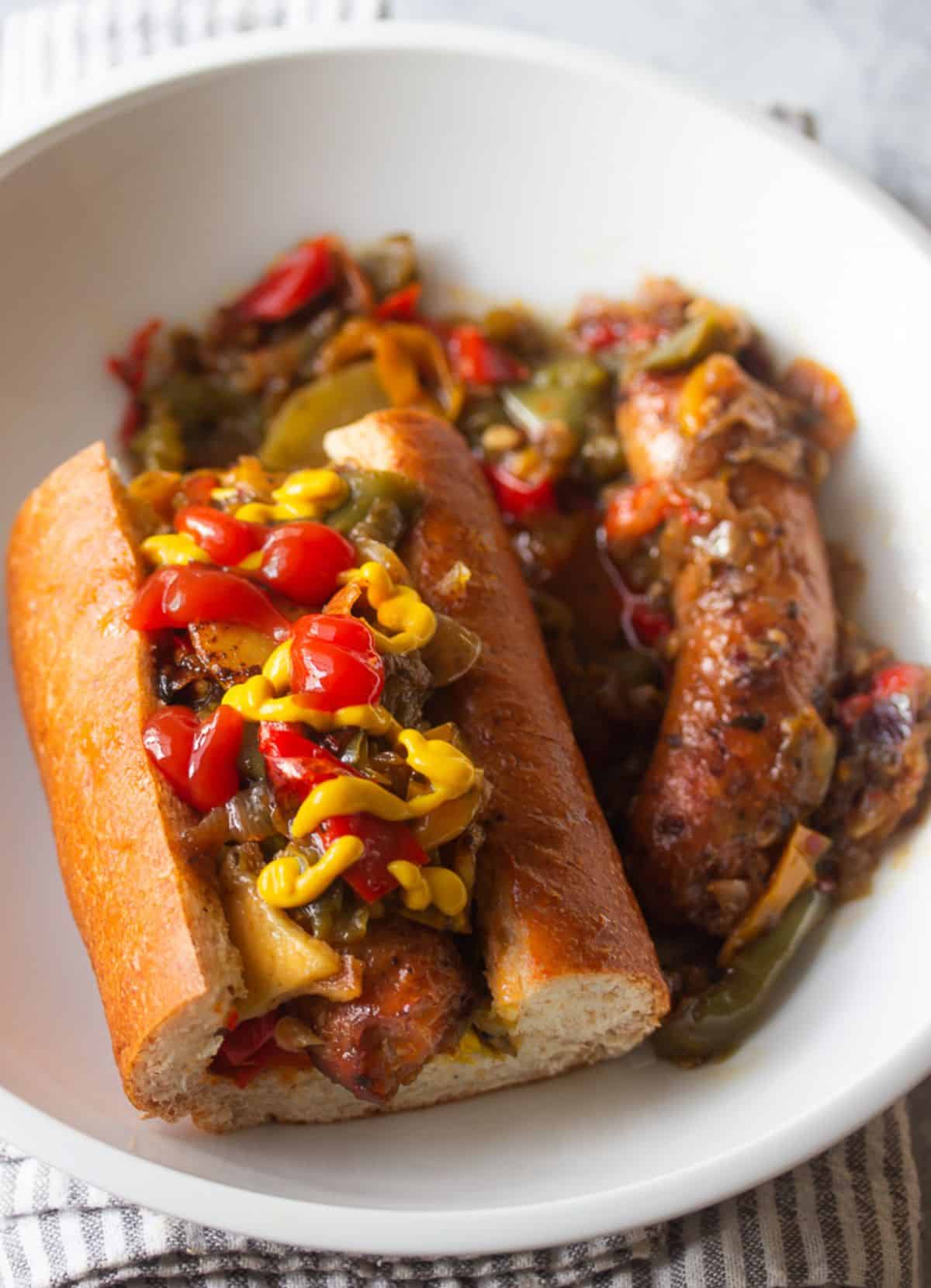 This Italian sausage and peppers dish is a quick and easy meal to whip up at any time of the day.
This scrumptious dish blends savory sausage with the sweetness of peppers, tangy tomatoes, and a medley of Italian seasonings, creating a rich, aromatic, and colorful feast for the senses.
11. Italian Sausage Parmigiana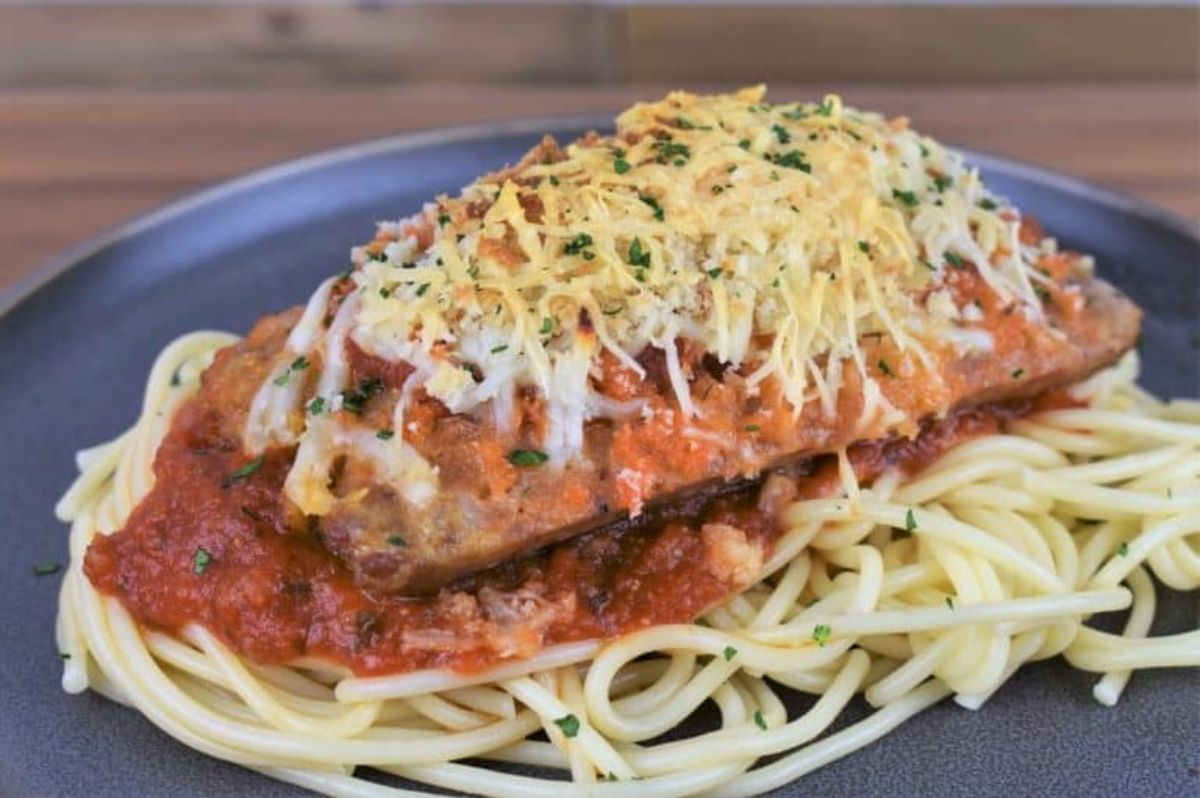 This delicious, dairy-heavy pasta dish will surely be a favorite for any cheese lover.
The juicy Italian sausage is smothered in rich marinara sauce and melted mozzarella, with additional parmesan cheese on top, creating an indulgent Italian classic that is hard to resist.
12. Baked Penne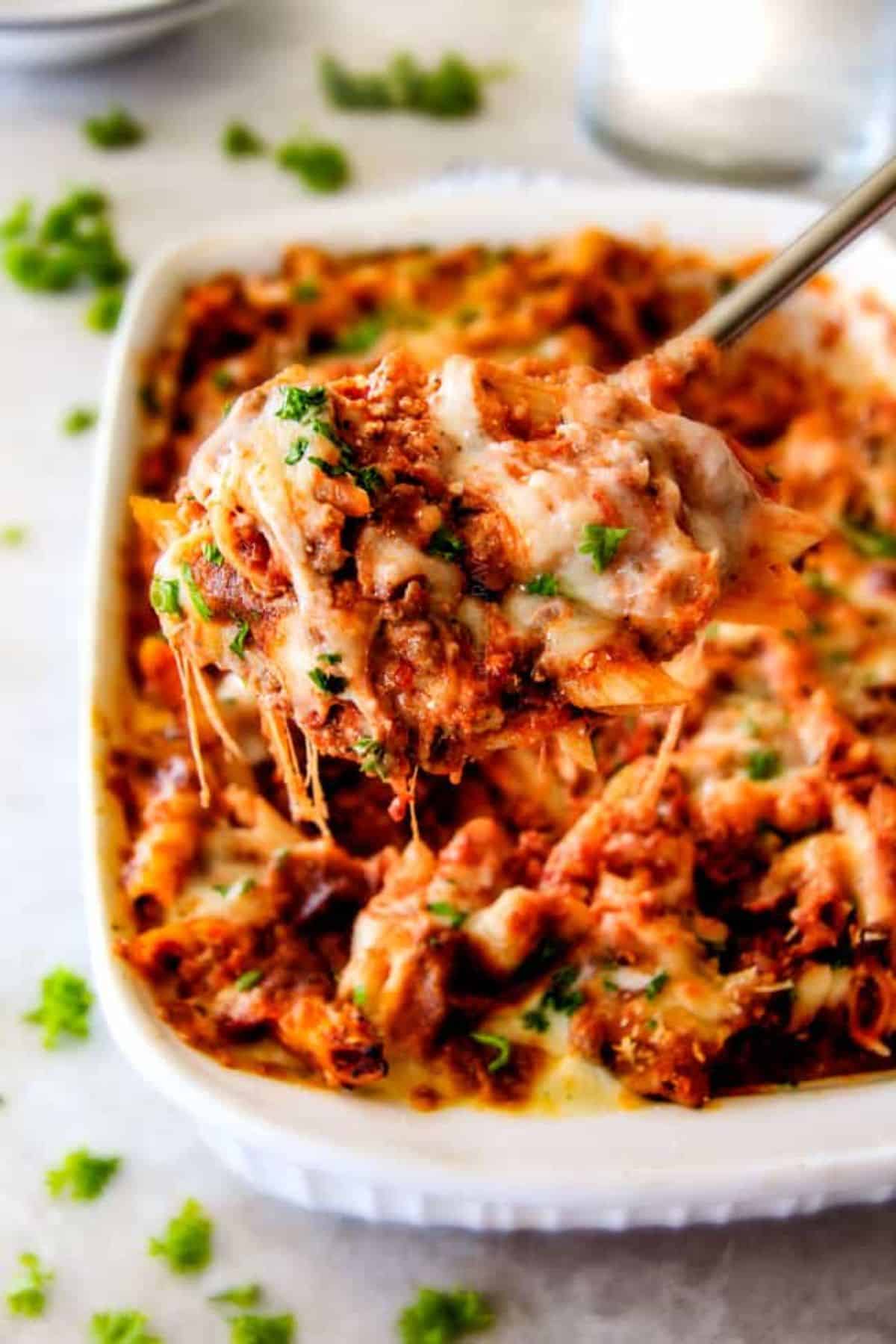 This sumptuous baked penne dish features tender penne pasta and Italian sausage layered with a rich and meaty marinara sauce, velvety ricotta, and gooey mozzarella.
It melds robust Italian flavors with a satisfyingly creamy and cheesy texture, creating a decadent pasta masterpiece.
13. Italian Sausage & Potato Skillet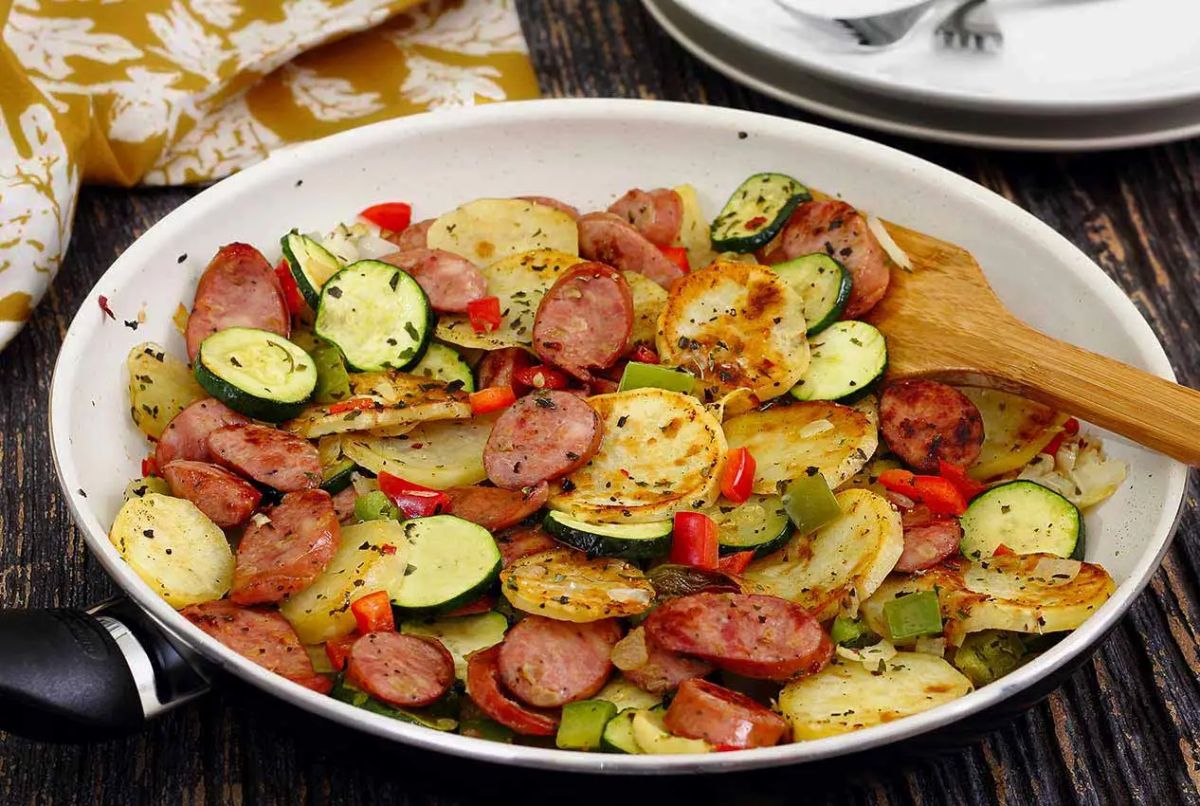 This quick, paleo-friendly recipe unites savory Italian sausage with crispy golden potatoes and is easy to make.
It's enhanced with the flavors of bell peppers, onions, and Italian seasonings, offering a deliciously satisfying and simple one-pan meal packed with robust, comforting tastes.
14. Spicy Sausage Balls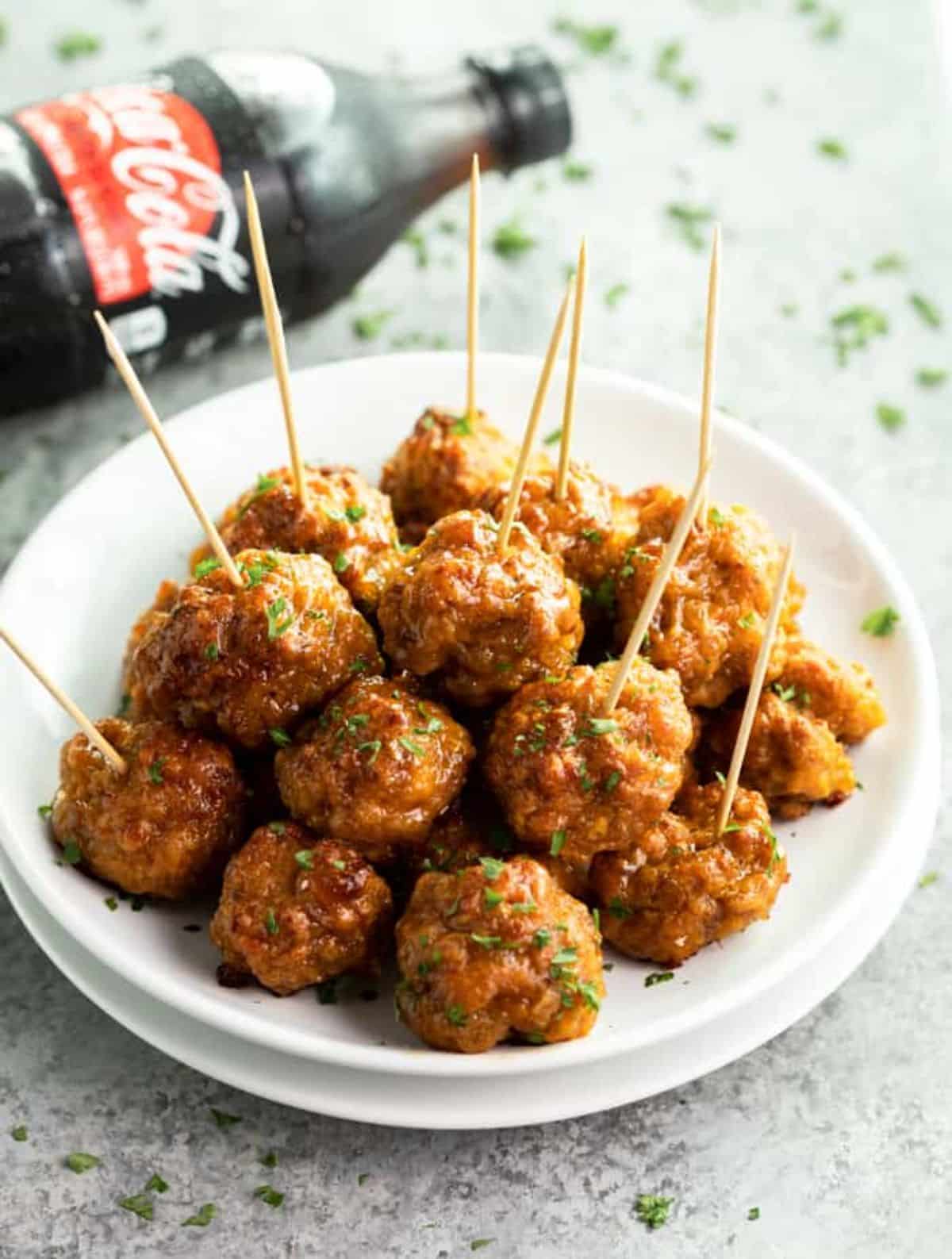 These spicy sausage balls are a delicious and addictive appetizer if you enjoy a little kick in your dishes.
The recipe combines ground sausage, cheddar cheese, breadcrumbs, and spices like cayenne pepper, resulting in bite-sized balls baked until crispy.
While many people opt for ground beef or regular sausage in their meatballs, try using Italian sausage in this recipe for a spicier aroma.
15. Sausage Alfredo Stuffed French Bread Sandwiches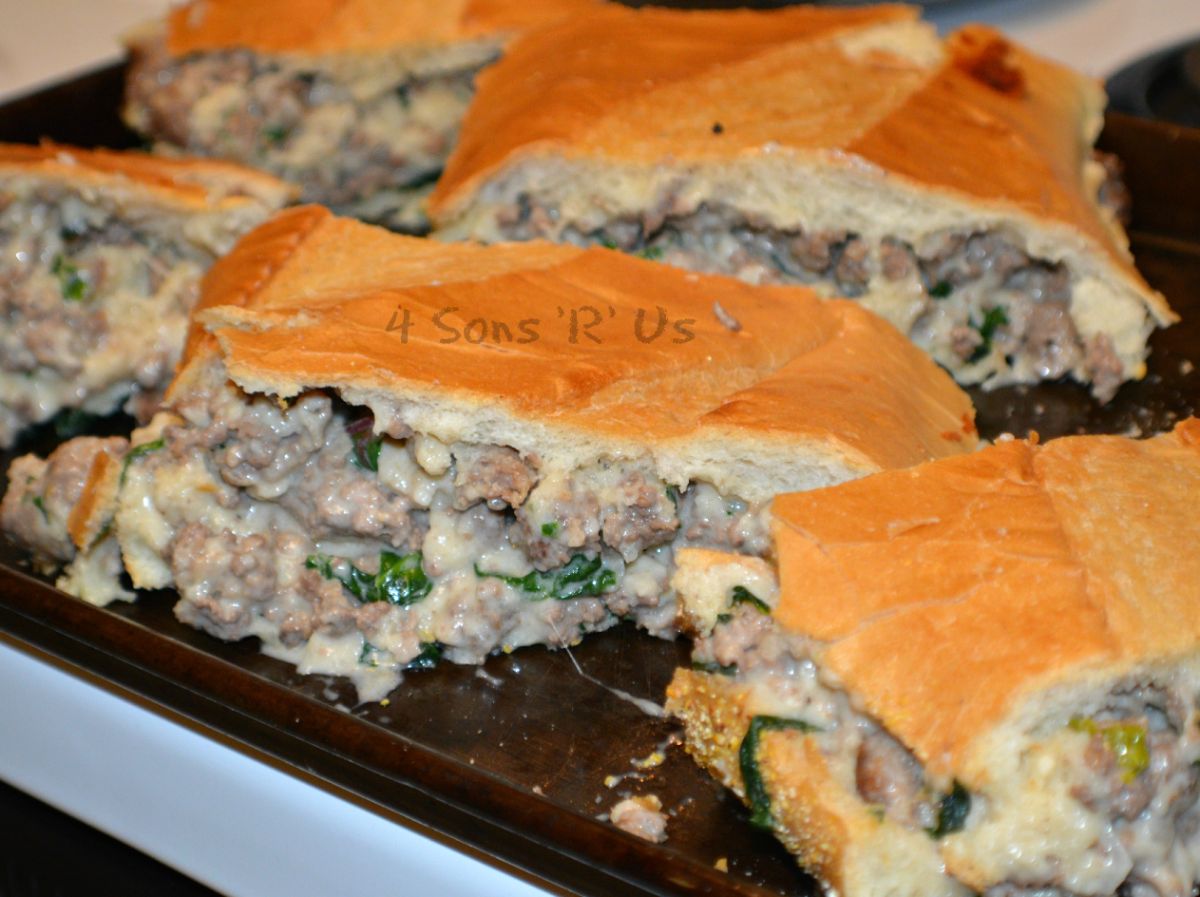 These sausage alfredo stuffed French bread sandwiches blend Italian sausages with creamy Alfredo sauce and gooey melted cheese, all enveloped within crusty French bread.
The unexpected fusion of these ingredients creates a fantastic, mouthwateringly delicious sandwich.
16. Sausage Alfredo French Bread Pizza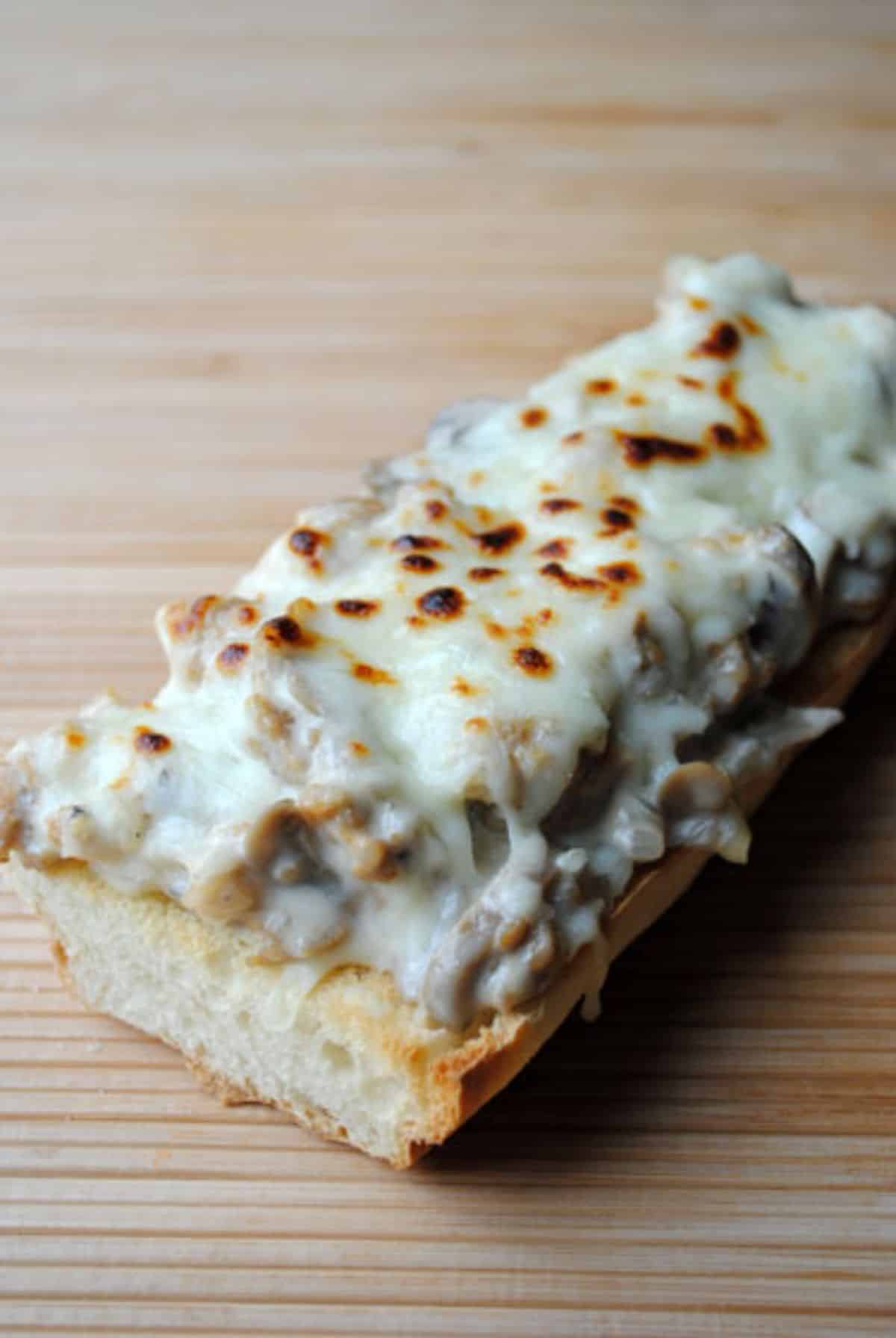 You may like the idea of French bread with sausage but don't want the messiness of putting pasta inside a sandwich. If so, try this French bread pizza recipe.
This creative twist on regular pizza unites the rich flavors of sausage and Alfredo sauce, topped with melted cheese; all layered on crusty French bread.
17. Roasted Italian Sausage & Potato Bake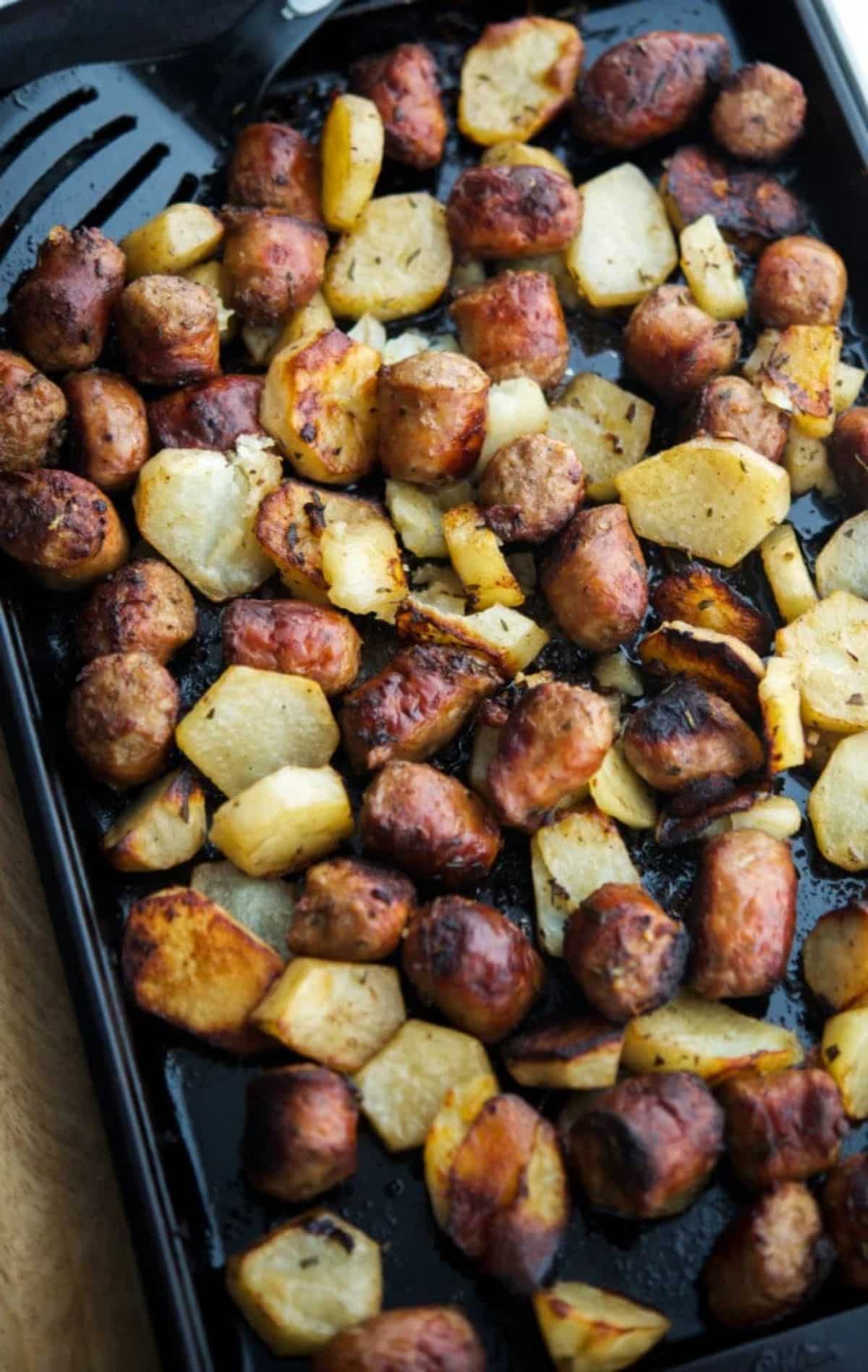 Flavorful Italian sausage mingles with golden-roasted potatoes in this delicious baked recipe.
This one-pan wonder combines these two main ingredients with bell peppers, onions, and Italian herbs, creating a satisfying meal. The melding of these simple ingredients delivers a comforting, rustic dish perfect for any occasion.
18. Pasta With Sausage, Artichokes, And Sun-Dried Tomatoes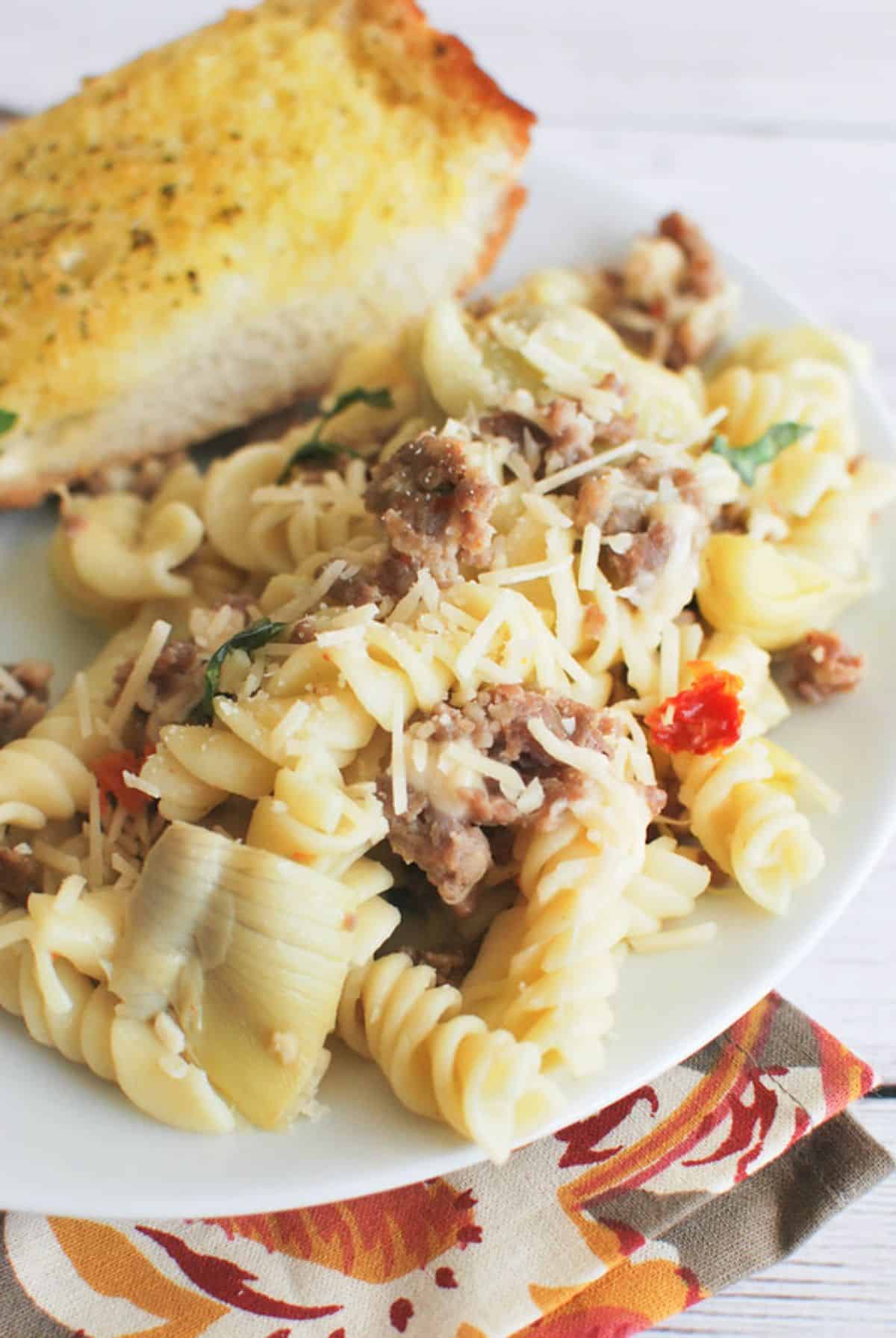 You'll love this pasta dish if you're a fan of artichokes!
It combines the spicy sausage with tangy sun-dried tomatoes and tender artichoke hearts, all tossed with pasta, resulting in a refreshing, colorful meal that's sure to please any guest's palate.
19. Garlic Butter Sausages With Lemon Green Beans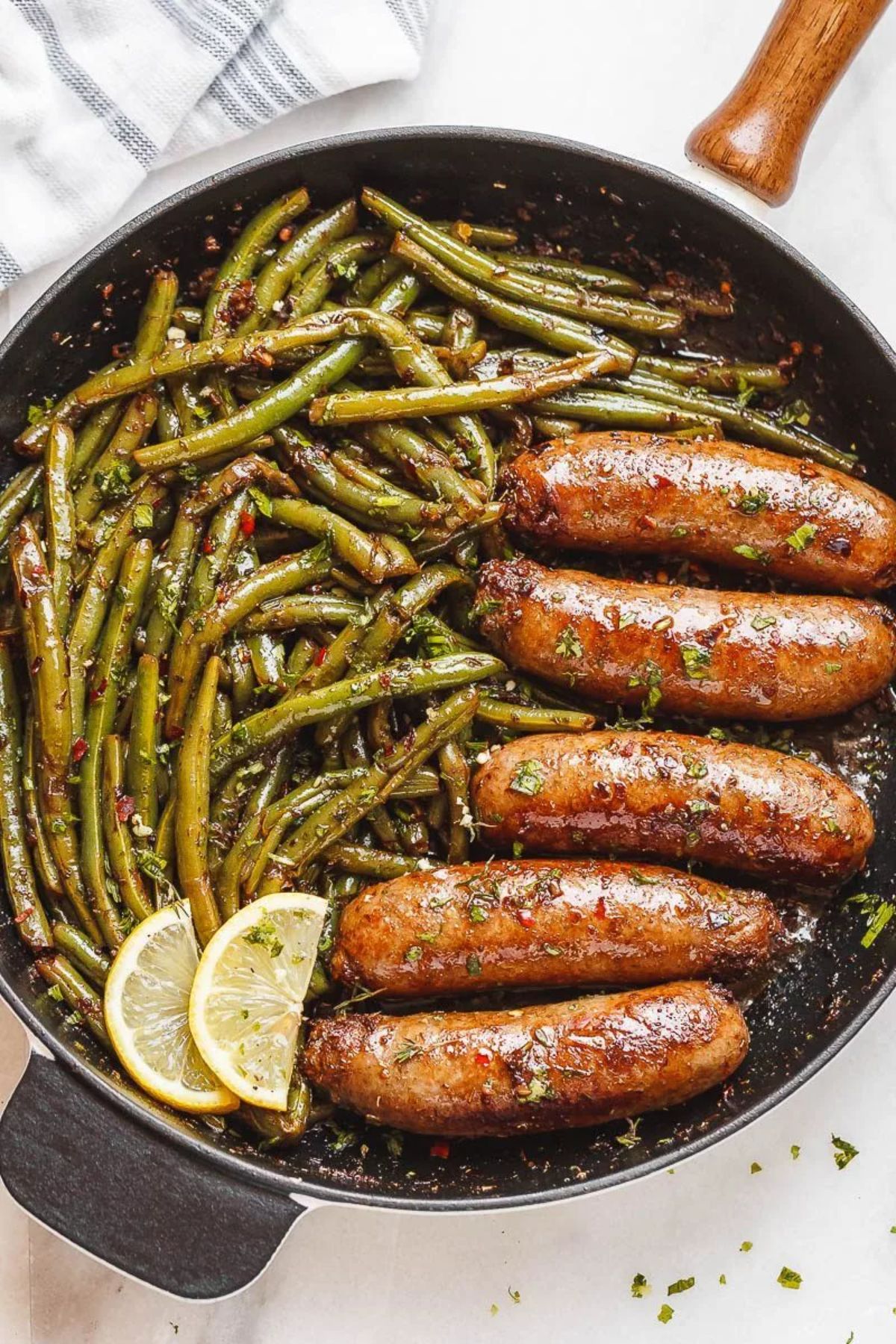 This paleo, gluten, and keto-friendly dish enhances Italian sausages with zesty citrus notes.
It combines succulent sausages with crisp green beans, all cooked in a rich garlic butter sauce and finished with citrusy lemon juice. The fusion of savory, buttery, and tangy flavors makes this simple meal delicious and irresistible.
20. Cheesy Sausage Stuffed Bread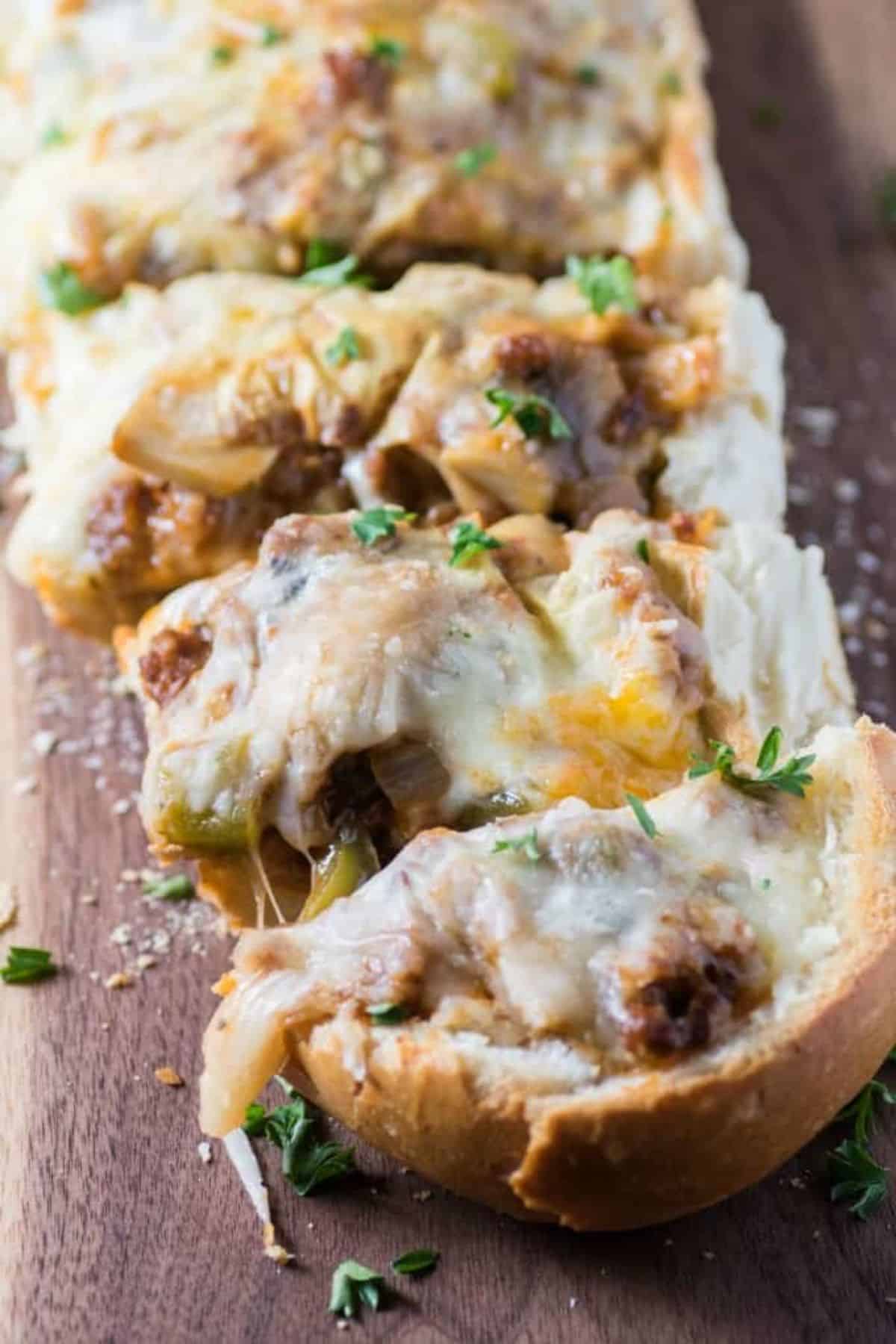 This cheesy sausage stuffed bread recipe features a combination of spicy Italian sausage, sautéed onion, and bell pepper mixed with creamy mozzarella to create a delicious, gooey delight.
The seasoned filling is then stuffed into a hollowed-out loaf of French bread and baked until golden and crisp.
21. Sausage and Potatoes Sheet Pan Dinner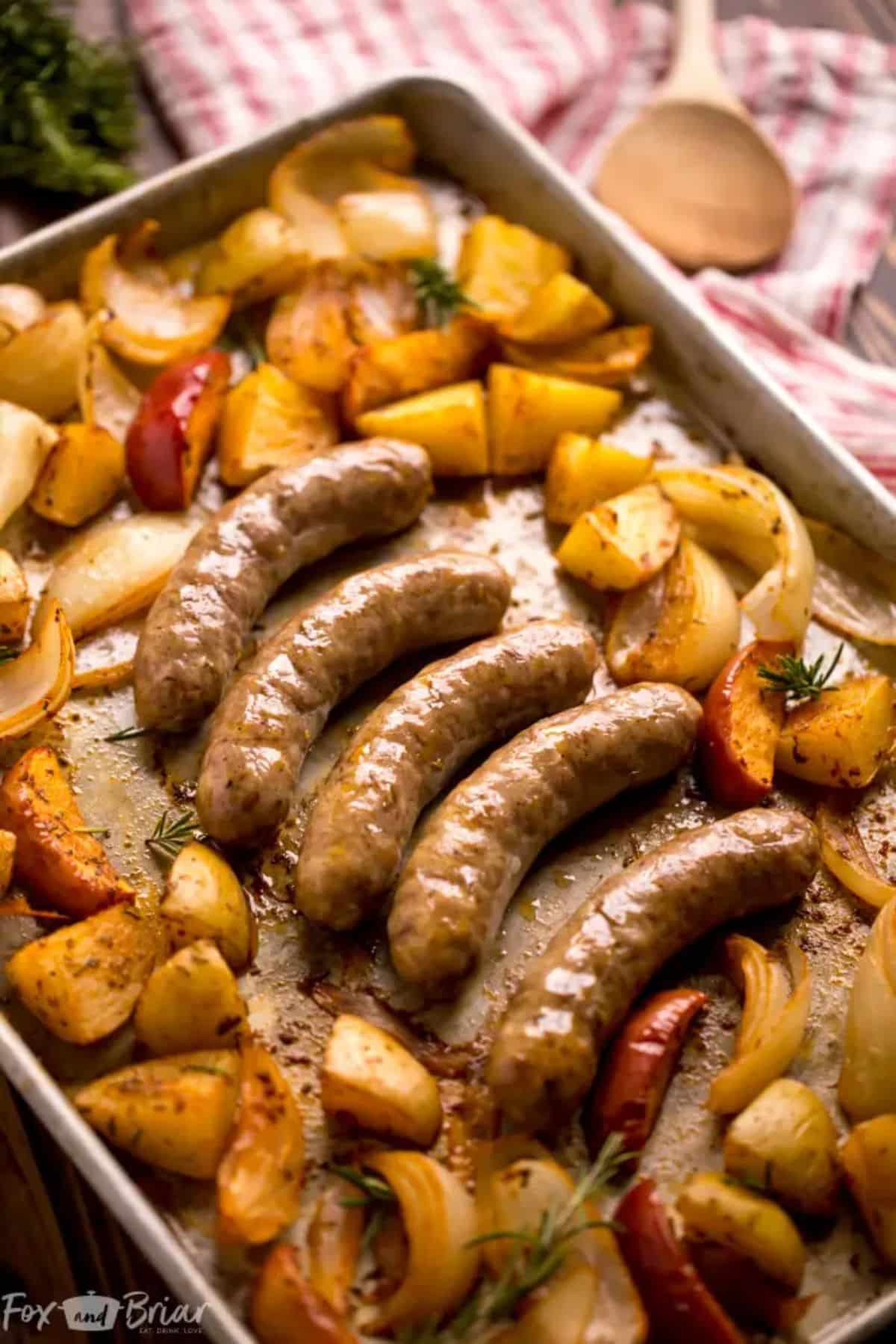 This recipe combines the heartiness of sausage with the comforting taste of roasted potatoes in a single sheet pan.
It involves tossing sliced gold potatoes, sweet onions with olive oil, herbs, spices, and apples, then arranging them on a sheet pan with sausage links. The pan is then roasted in the oven until the sausage and potatoes are cooked.
The original recipe uses regular sausages; however, try incorporating Italian sausages for a unique twist.
22. Creamy Italian Sausage Pasta Toss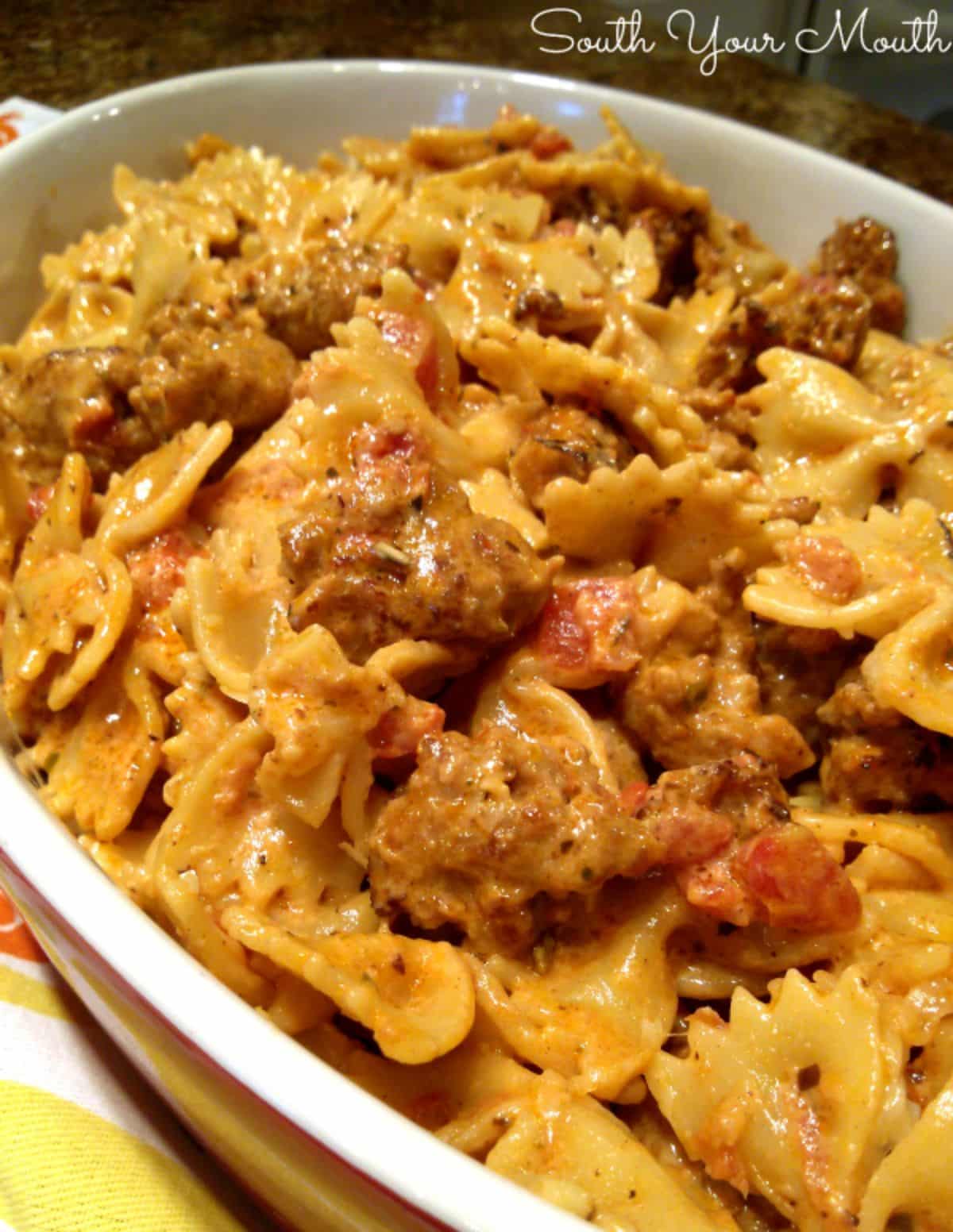 This sausage pasta toss combines Italian sausage with a savory blend of diced tomatoes, herbs, and heavy cream.
The dish creates a harmonious balance between the creamy, tangy tomato sauce and the hearty, flavorful sausage, resulting in a mouth-watering pasta dish your guests will love.
23. Spicy Italian Sausage And Spinach Slab Pie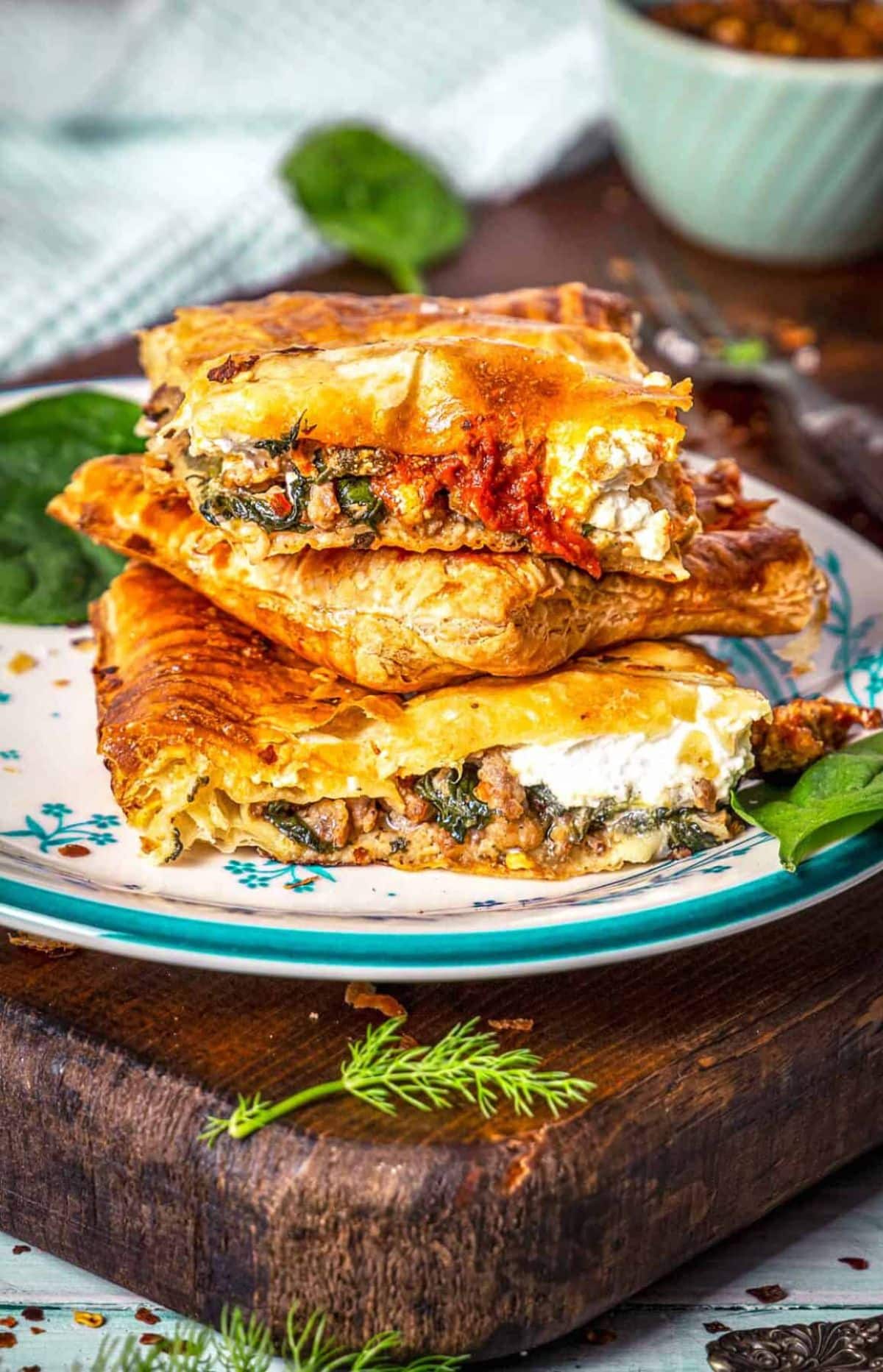 This sausage recipe is one of the healthier pot pie dishes out there. It combines the boldness of spicy Italian sausage with the freshness of spinach.
It involves layering a flaky puff pastry with cooked Italian sausage, sautéed spinach, garlic, cheese, and spices. The pie is baked to golden perfection, giving you a crispy crust and a deliciously savory filling.
24. Sausage And Lentil Casserole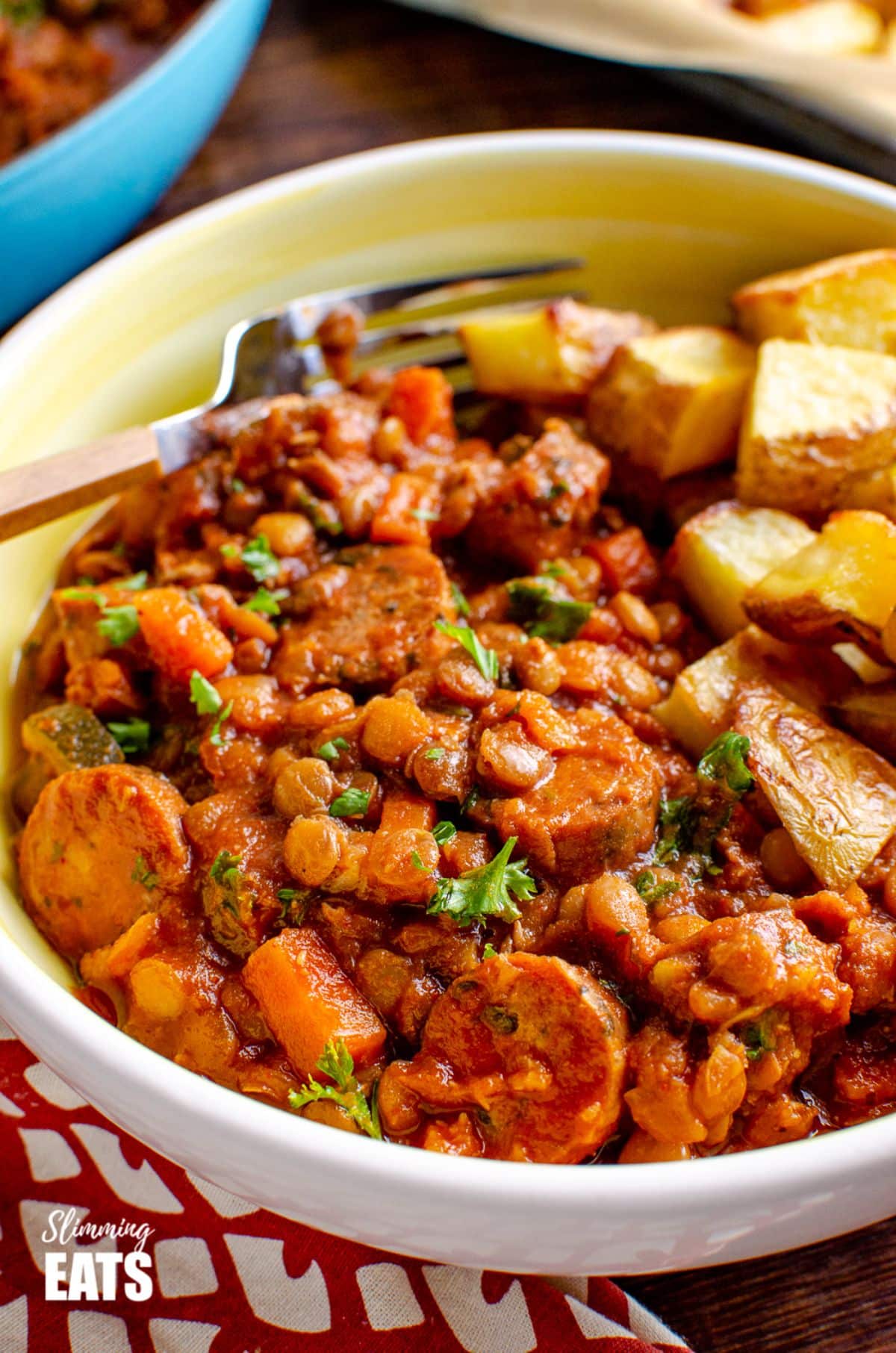 This sausage casserole dish is packed with flavor from its deceptively simple ingredients.
It combines the richness of sausage with the earthy flavors of lentils and vegetables, tomatoes, and herbs; all simmered together in a flavorful broth. This results in a tangy casserole that is both nutritious and delicious.
If you want to try something new, consider replacing the regular sausages in this recipe with Italian sausages for that extra punch of flavor.
25. Sausage, Onion, And Peppers Pizza Roll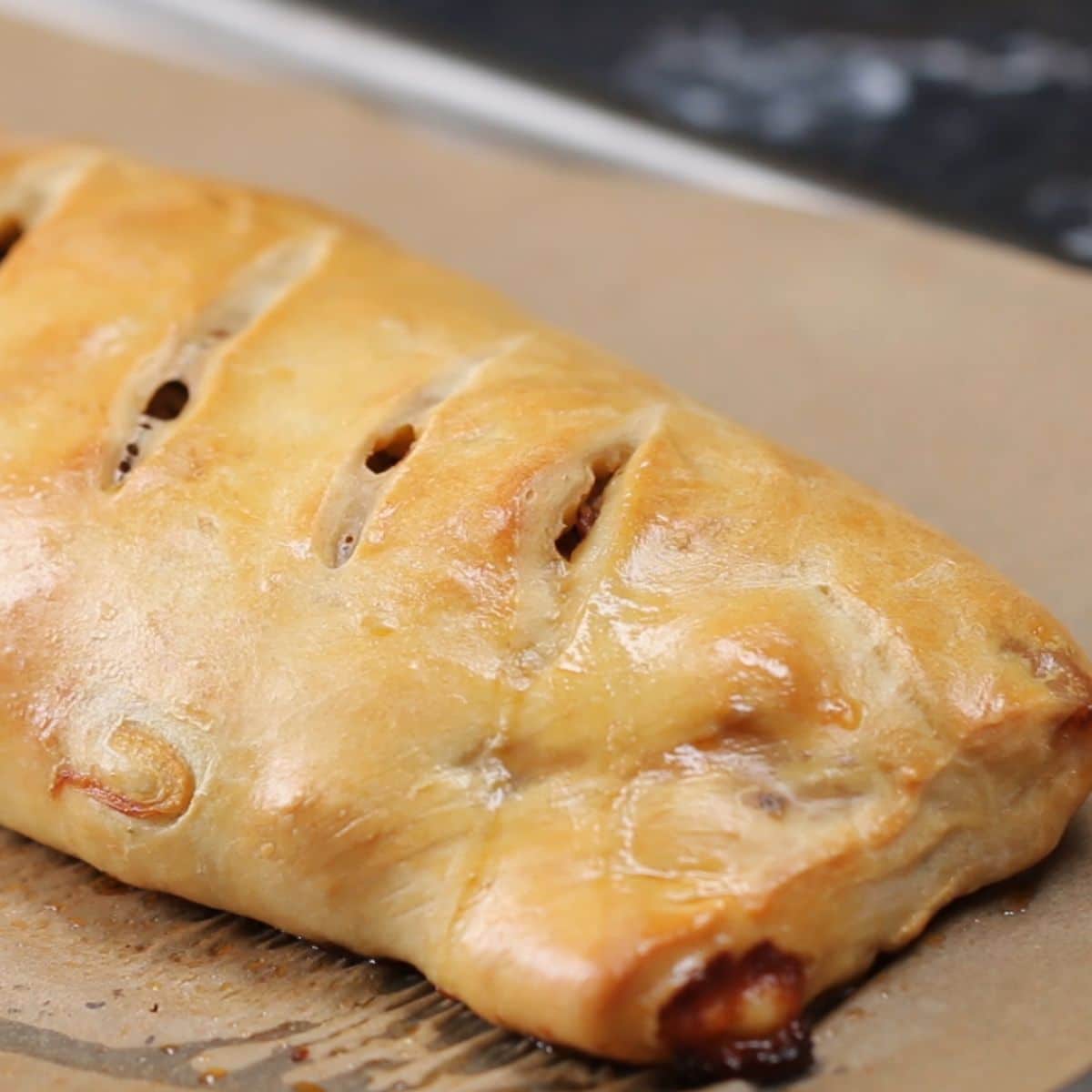 This recipe is a delightful twist on traditional pizza packed into a convenient roll.
It involves rolling out pizza dough and filling it with cooked sausage, sautéed onions, peppers, marinara sauce, and cheese. It combines the savory, slightly sweet, crunchy, and tangy flavors into a harmonious, handheld format.
26. Italian Sausage And Spinach Pie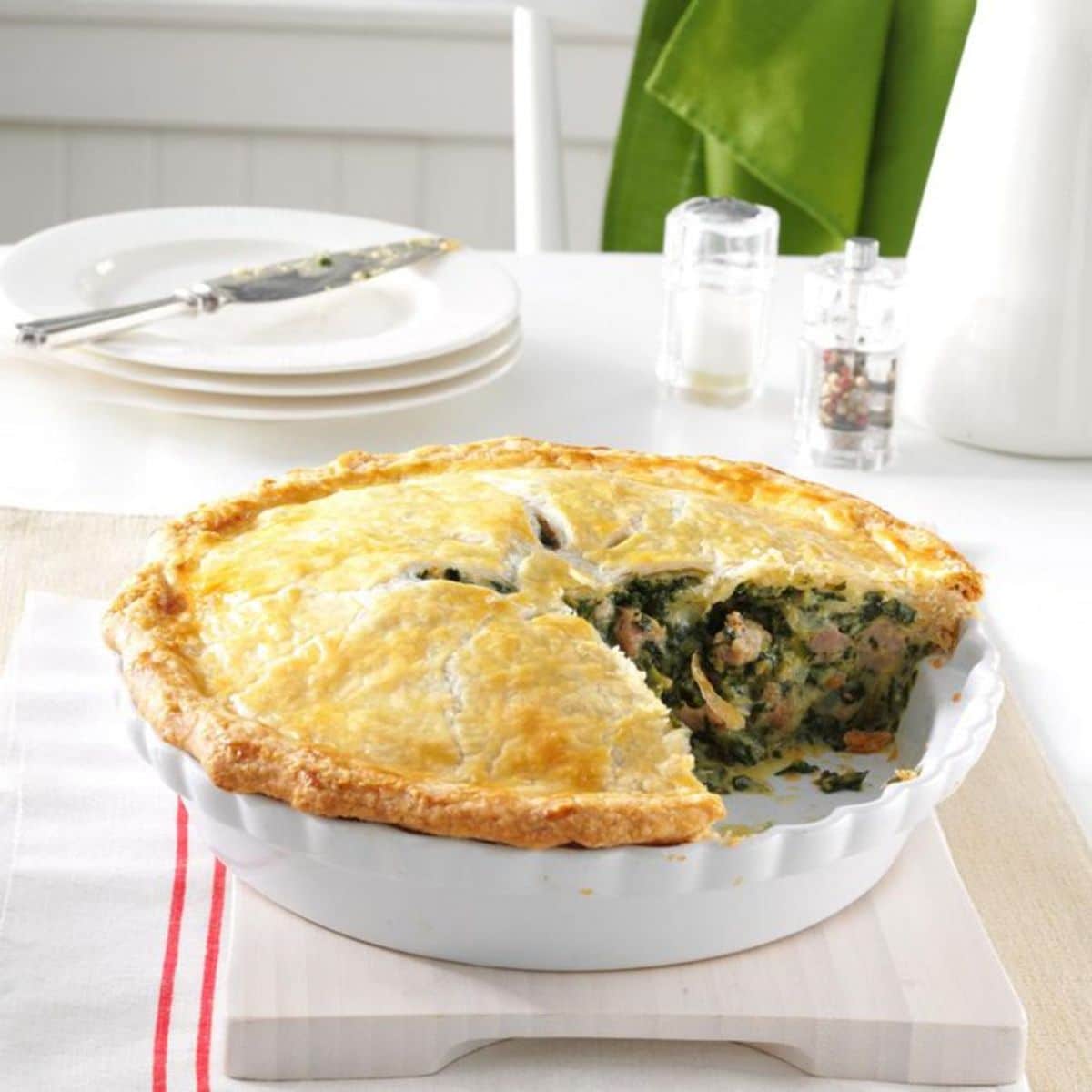 Another sausage and spinach pie recipe combines the spicy and fresh flavors of Italian sausage and spinach.
This recipe combines Italian sausage with sautéed spinach, garlic, eggs, and cheese. It's then baked in a pie crust until golden and set.
The best part about this dish is the egg yolk glaze. It prevents your crust from baking extra dry.
27. Italian Zucchini & Sausage Casserole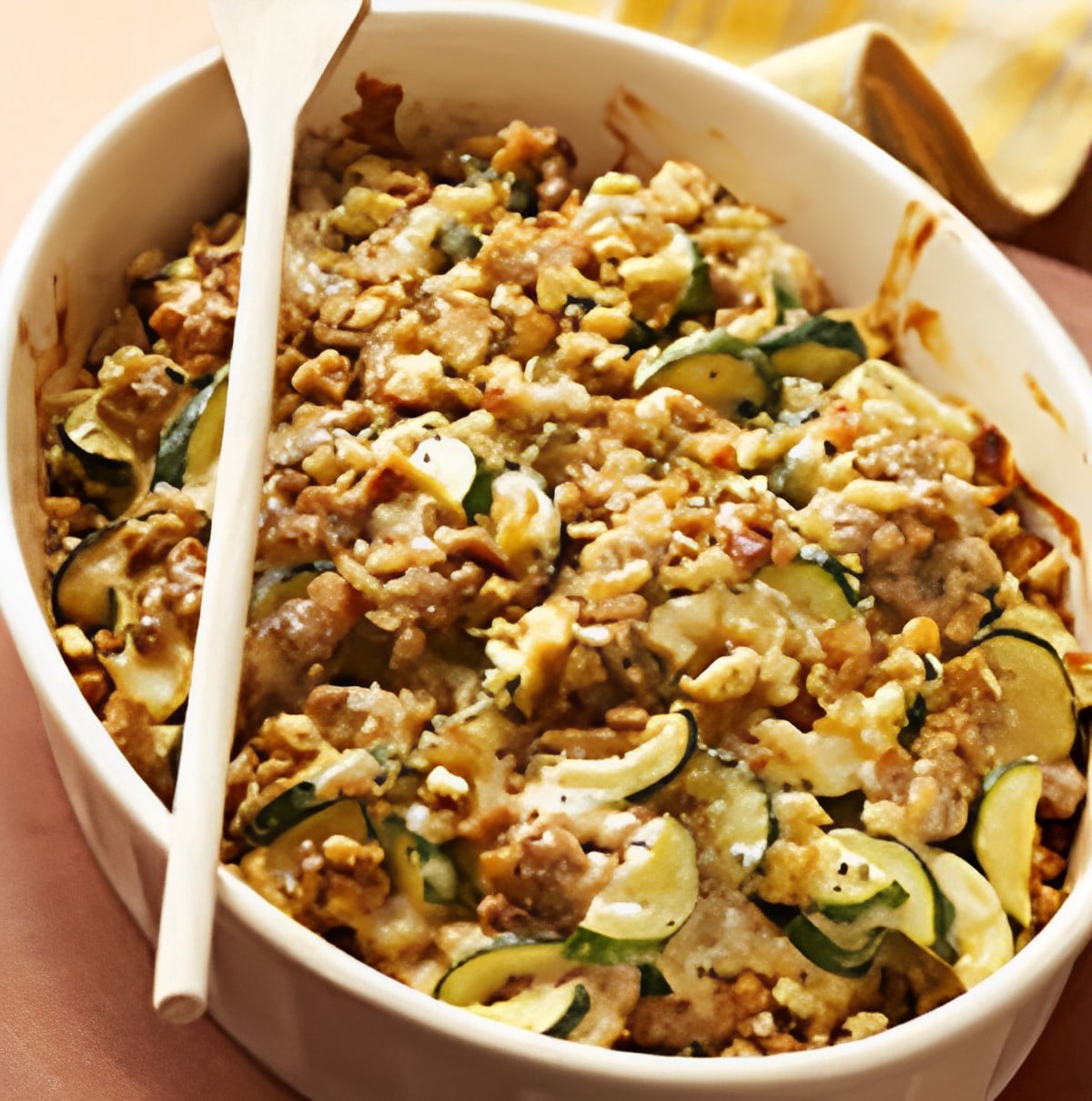 This healthy, comforting casserole celebrates the flavors of Italian cuisine.
It layers sliced zucchini with cooked Italian sausage, tomatoes, garlic, seasoning, and cheese. The casserole is then baked to perfection, resulting in a delicious combination of flavors and textures.
Vegetable lovers can rejoice as they indulge in this savory casserole built for their pleasure.
Conclusion
These 27 Italian sausage recipes offer a delightful journey into Italy's rich and diverse flavors.
From classic pasta dishes to creative casseroles and flavorful pizzas, these recipes showcase the versatility of Italian sausage in various culinary wonders.