Baby eggplants offer an ideal solution when looking for a versatile and delicious ingredient. They can work well in dishes from across the globe, allowing you to create nearly any flavor you can imagine.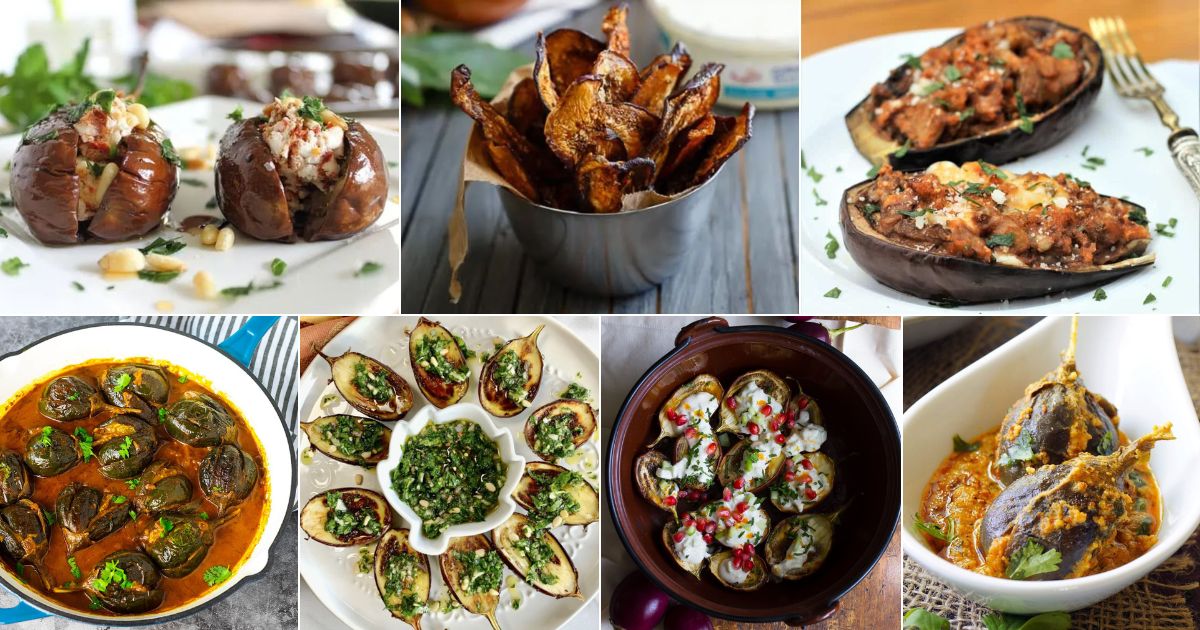 Baby eggplant recipes can be perfect for any occasion. You can make quick bites and appetizers to die for or transform these easy-to-cook vegetables into a main dish that will steal the spotlight.
Contents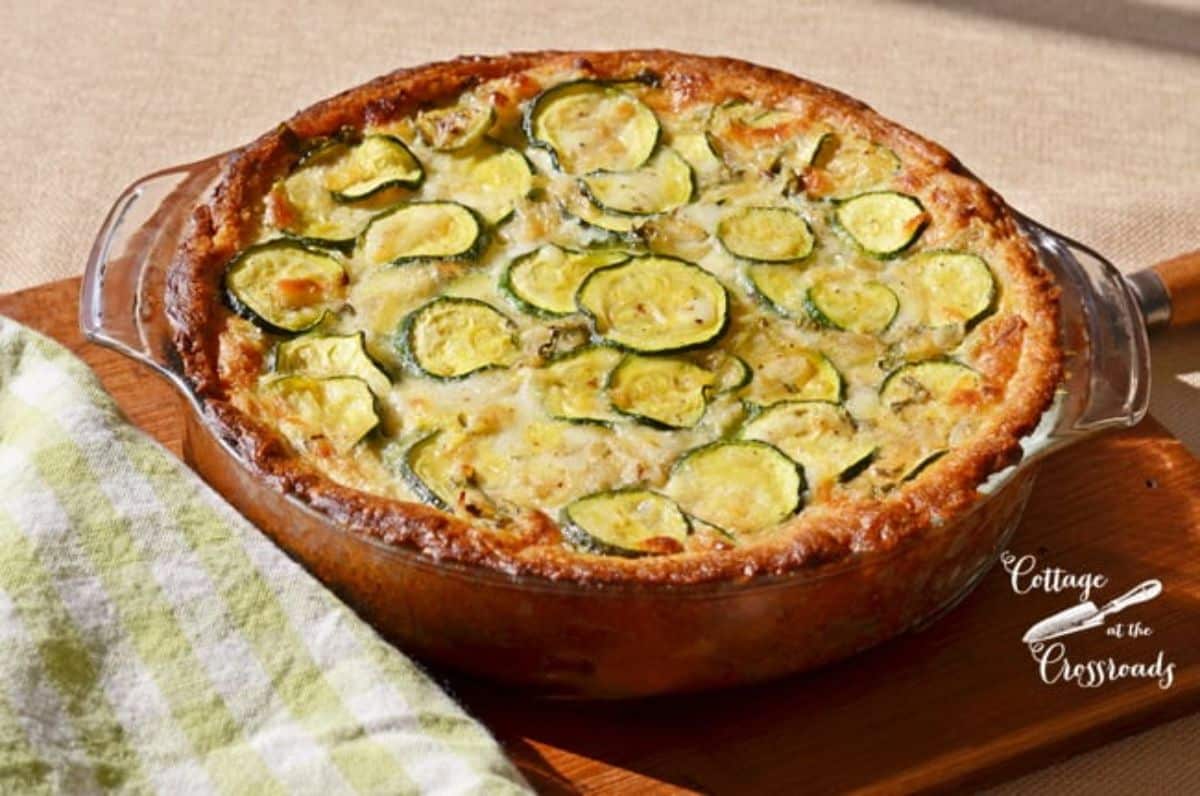 Even though the recipe only calls for zucchini, you can use half zucchini and half baby eggplant to make a delicious Italian pie. It's a cheesy, savory dish that dances in your mouth.
Use a can of delectable crescent rolls as the pie base to save time and crank up the flavor. Going a little overboard with the herbs and cheese doesn't hurt.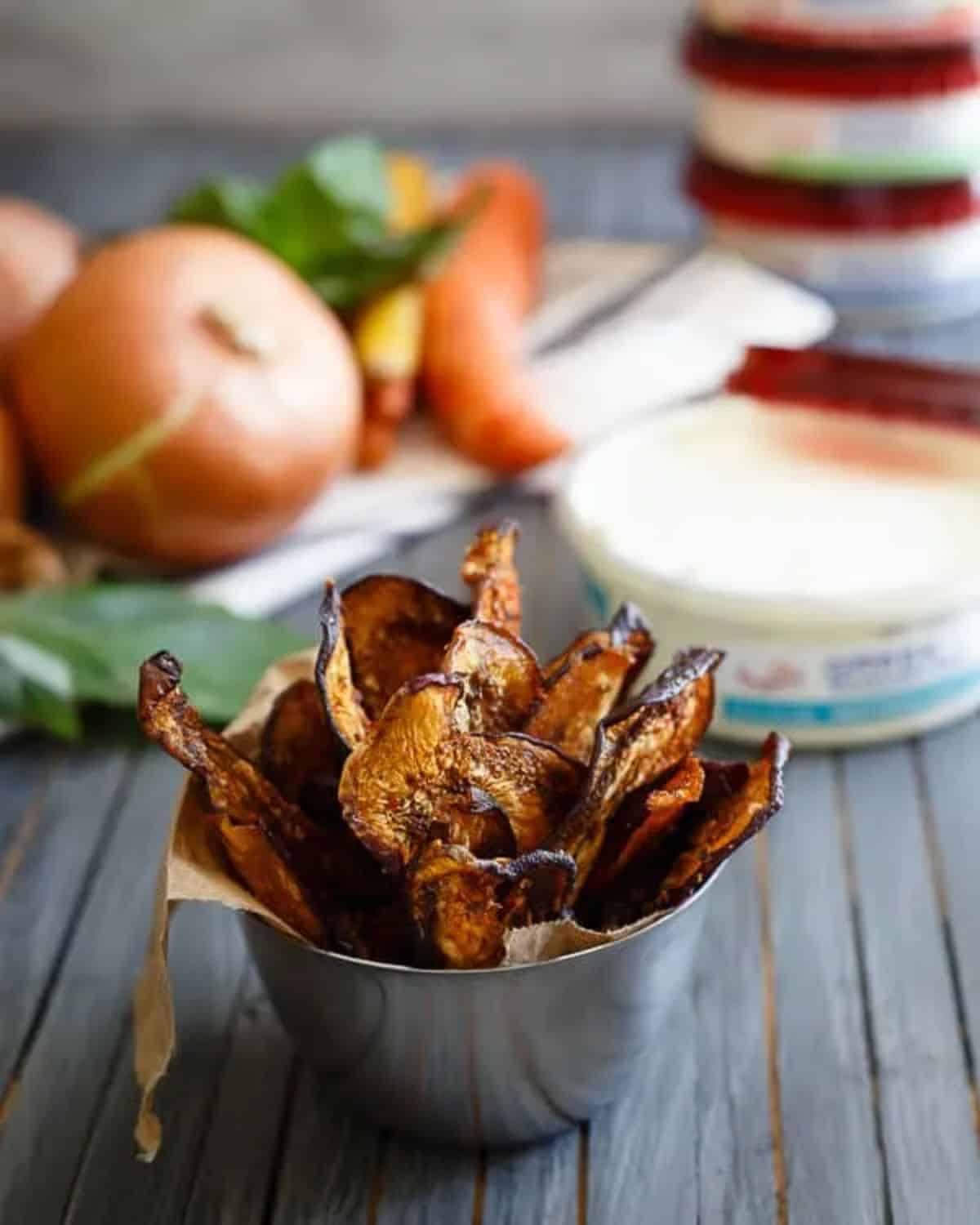 The versatility of dehydrators is hard to overstate. They can turn many fruits, vegetables, and meats into bite-sized joy. And for baby eggplants, creating Mediterranean chips is the way to go.
But by slicing them thin and coating them in just the right amount of oil and seasoning, you'll surprise even the biggest skeptics with the fantastic flavor. Plus, they're a much healthier alternative to the usual potato chips we usually munch on.
If you don't have a food dehydrator, these healthy snacks are a great excuse to get one.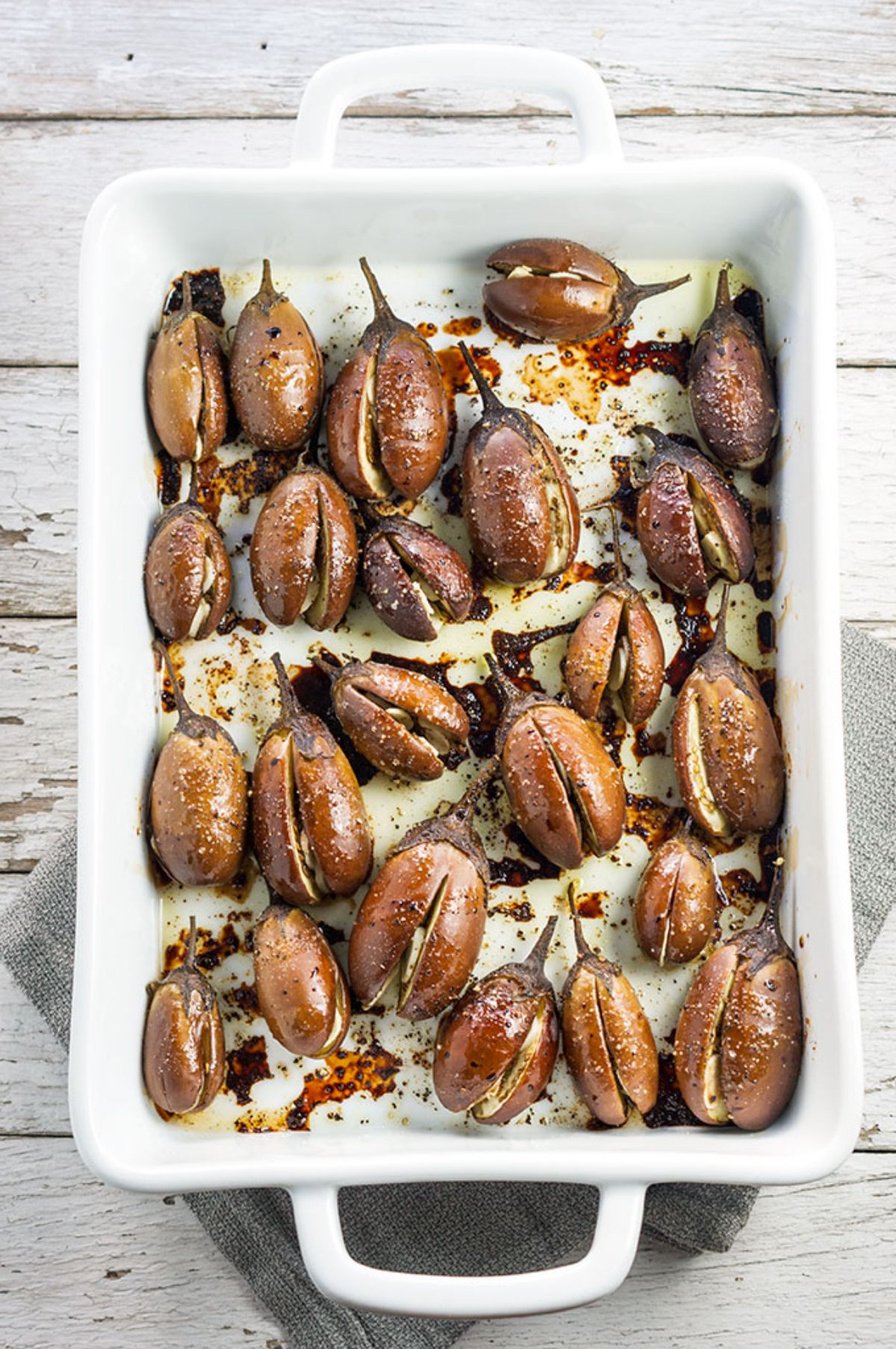 Roasting is the answer for a quick, easy way to cook baby eggplants. Preparation is minimal, and cooking is a breeze.
You wash, slice in half, and cover in olive oil, vinegar, and seasonings. After you pop them in the oven, they'll come out roasted to perfection with a crispy golden hue.
When it comes to baby eggplant recipes, it doesn't get any easier than roasted mini eggplants.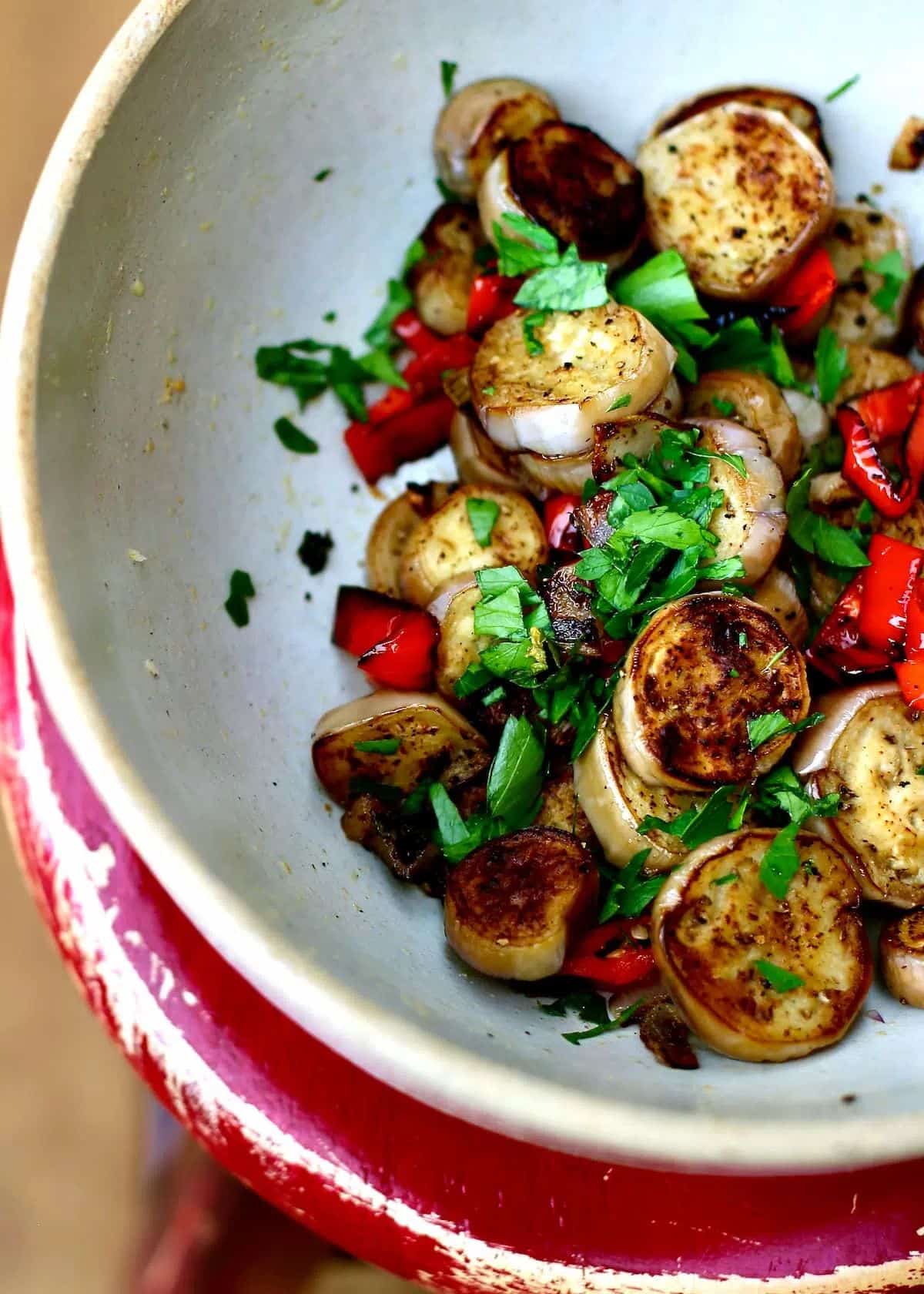 This dish works alone, with added protein, or as a side. It involves slicing and pan-frying the baby eggplants, so it's great on a warmer day when you don't want to turn on the oven.
It's a mouth-watering light meal or snack when served with a dollop of Greek yogurt and pine nuts. And if you need it to fill out a giant plate alongside grilled chicken, it can work there too.
This flexible dish also works with substitutions, so using other chili peppers or herbs does wonders.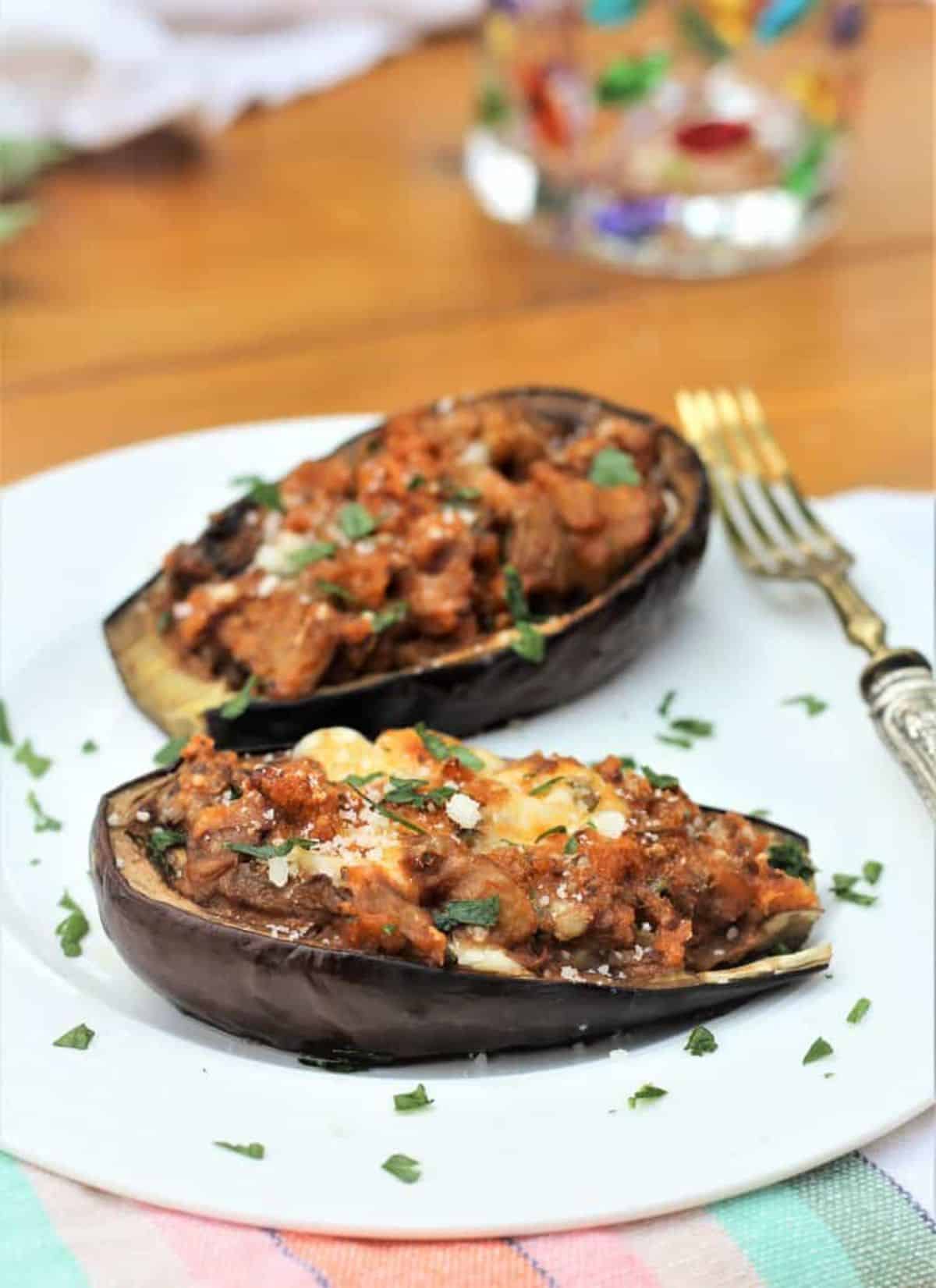 When sliced in half, baby eggplants make the perfect little scoop asking for more food. This savory recipe hits the spot and features vegetarian-based stuffing so it can please everyone.
It's a two-step process. Cook the baby eggplant halves, then stuff and bake until golden brown. When they come out of the oven, they'll be a hit.
Stuffed baby eggplant can be an antipasto, a side dish, or a main dish.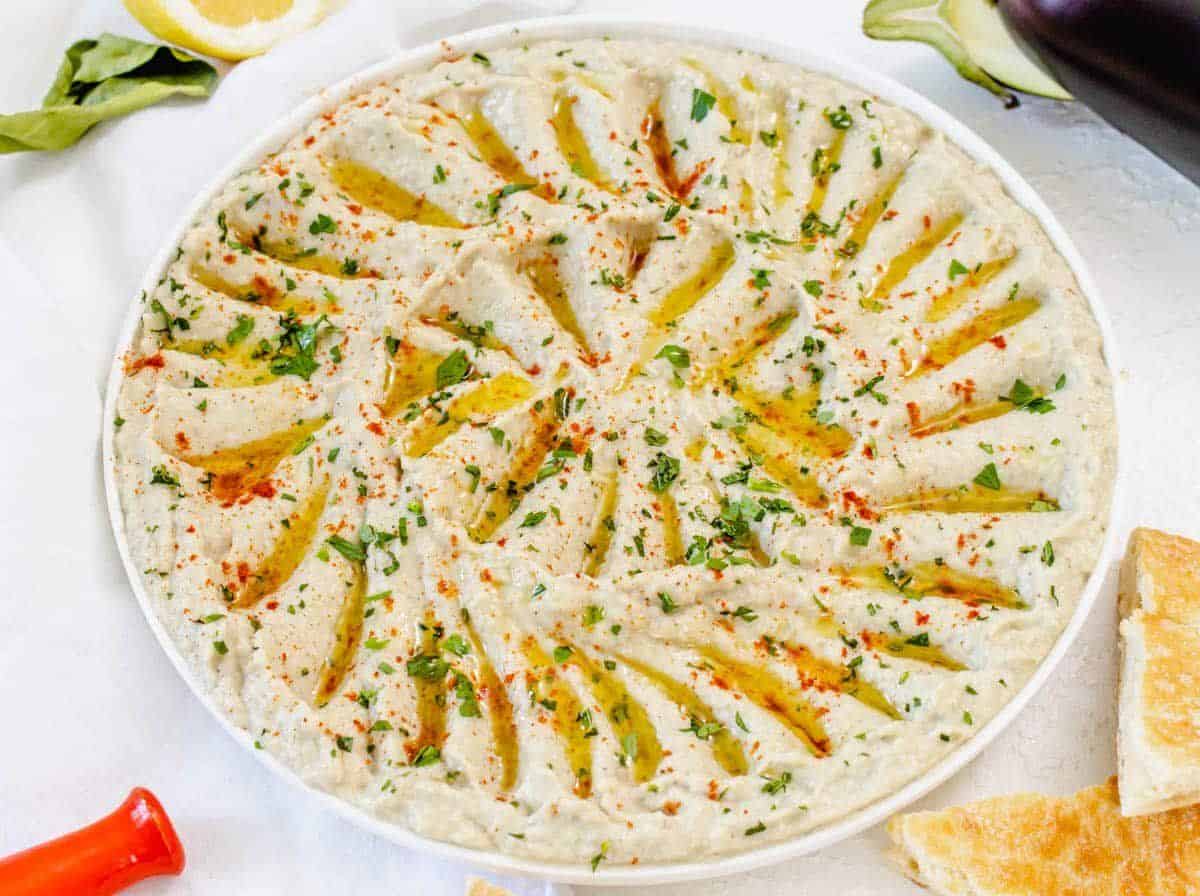 Although it's typically made with full-size eggplants, Baba Ganoush can also use baby eggplants as the base. If you're unfamiliar with this recipe, it is a staple in Eastern Mediterranean food and works as an appetizer with pita bread or dipping sauce with falafel.
The recipe is very straightforward. After baking the eggplant, you'll blend the flesh in a food processor and add extra flavors, including tahini and lemon.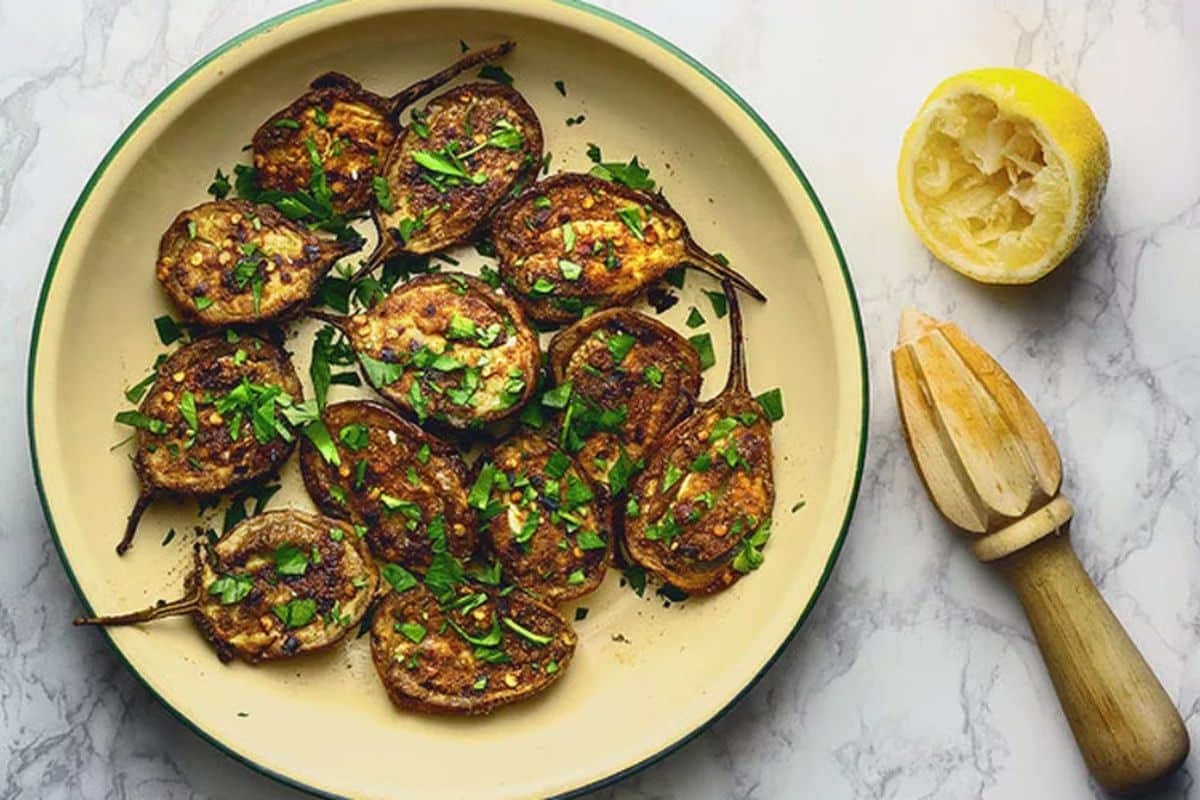 When you want to fill your home with an aromatic blend of cumin and coriander, spiced baby eggplants are the answer you need. The natural flavors of the eggplant infuse with extra toppings to bring out a new level of smokiness.
The texture is soft on the inside. The skin holds everything together when sliced thin but avoids being too chewy. This flavor-packed dish is ideal for a light lunch or dinner and goes well with a yogurt-based dip or flatbread.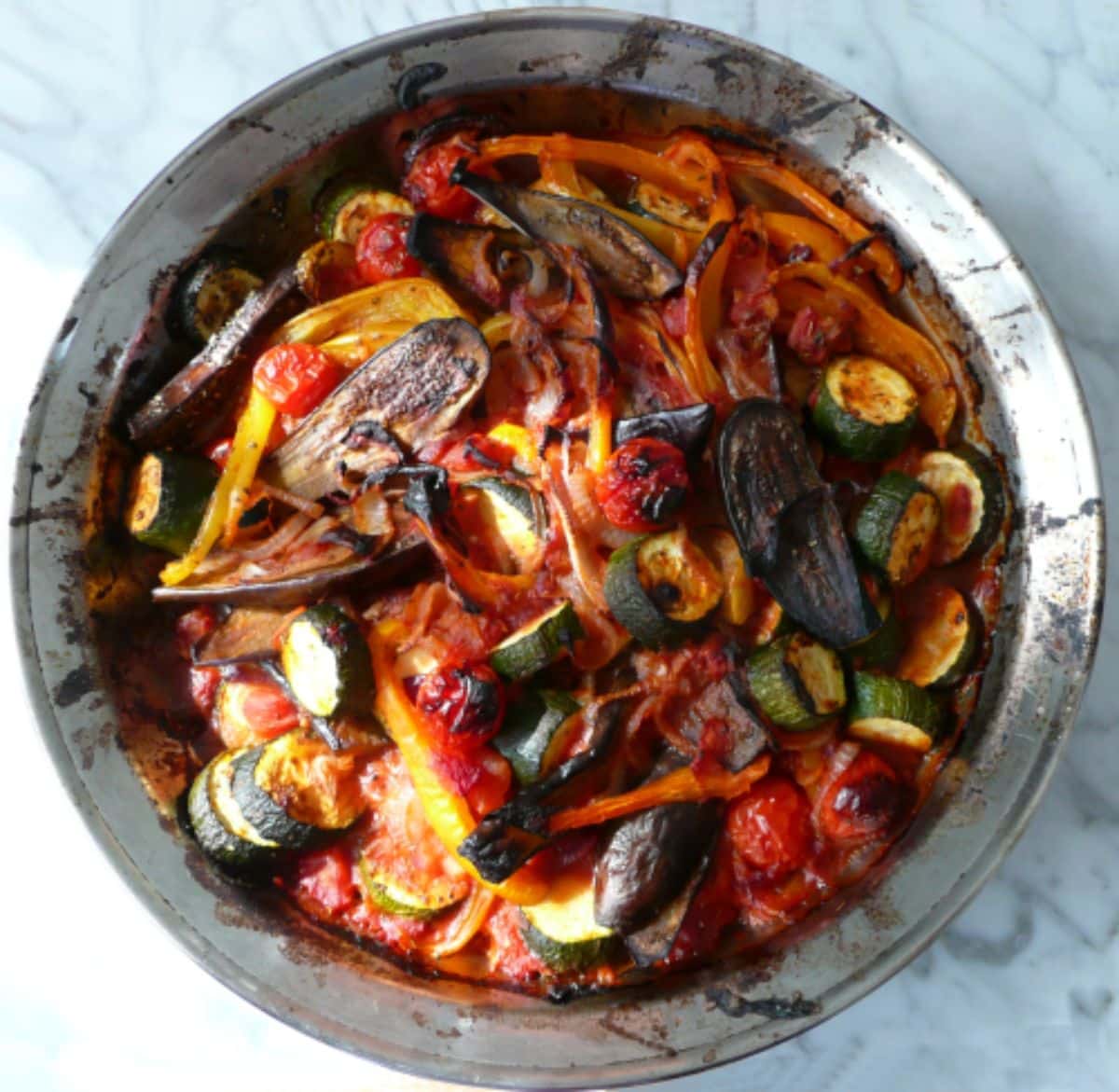 As a traditional Greek dish, there is a wide variety of recipes for Briam. At its heart, it's a celebration of summer vegetables. And in reality, it's an excellent way to feed many people with whatever vegetables you have.
Most Briam recipes include eggplant, zucchini, tomatoes, onions, garlic, and herbs. Add potatoes, bell peppers, and just about any other vegetable under the sun.
Don't expect to see baby eggplant in any original Greek recipe. There, eggplants are called aubergines. Despite the naming difference, they're the same plant.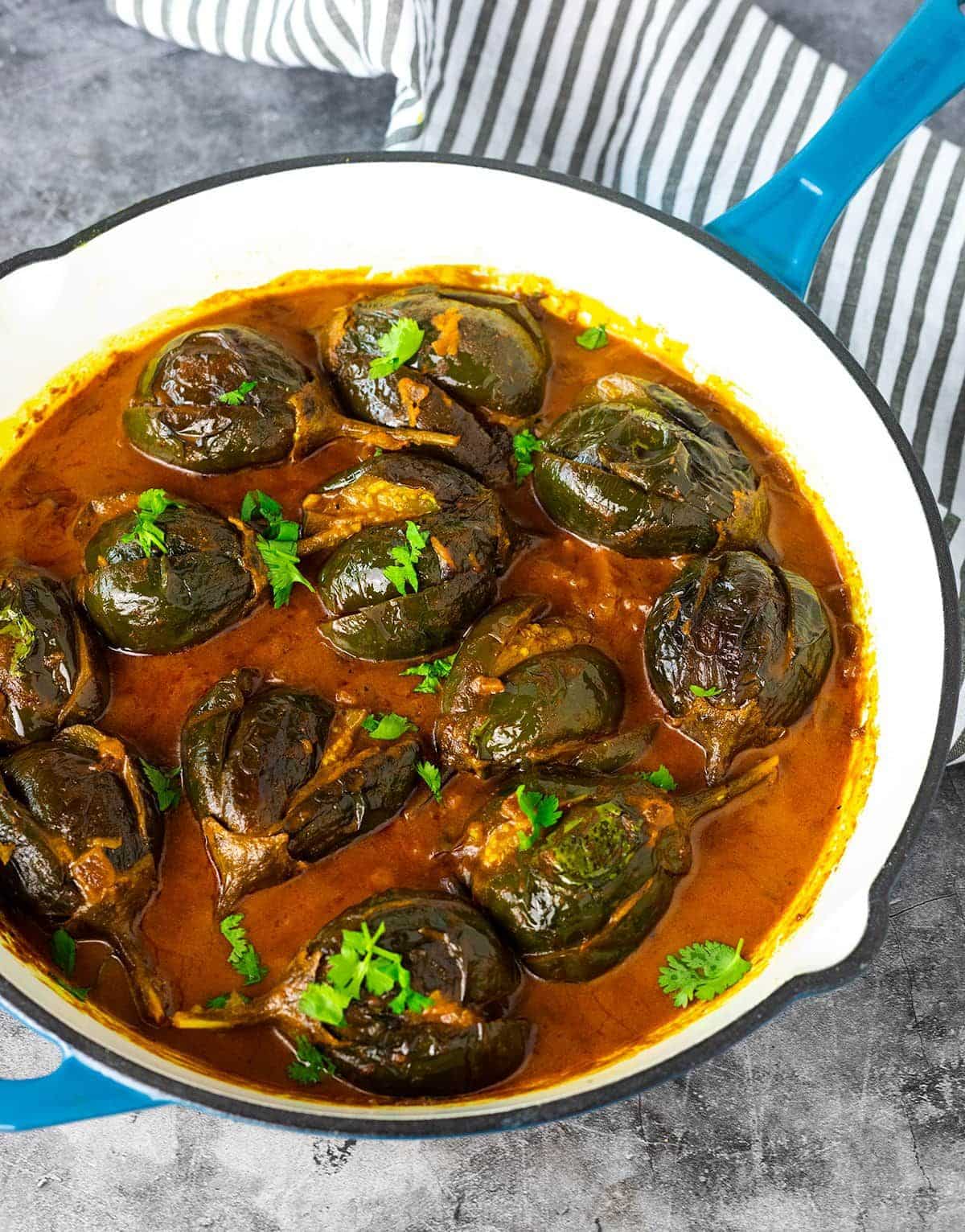 Coconut curry is an excellent way to create a creamy and spicy dish out of many items, but baby eggplant coconut curry is one of the best. It uses the eggplant's varied texture with a flavorful curry to warm growling bellies on a chilly day.
This vegan, gluten-free dish goes well with a side of rice, naan bread, or roti to soak up every last drop. It's also a surprisingly quick recipe for a weekday evening without a fuss.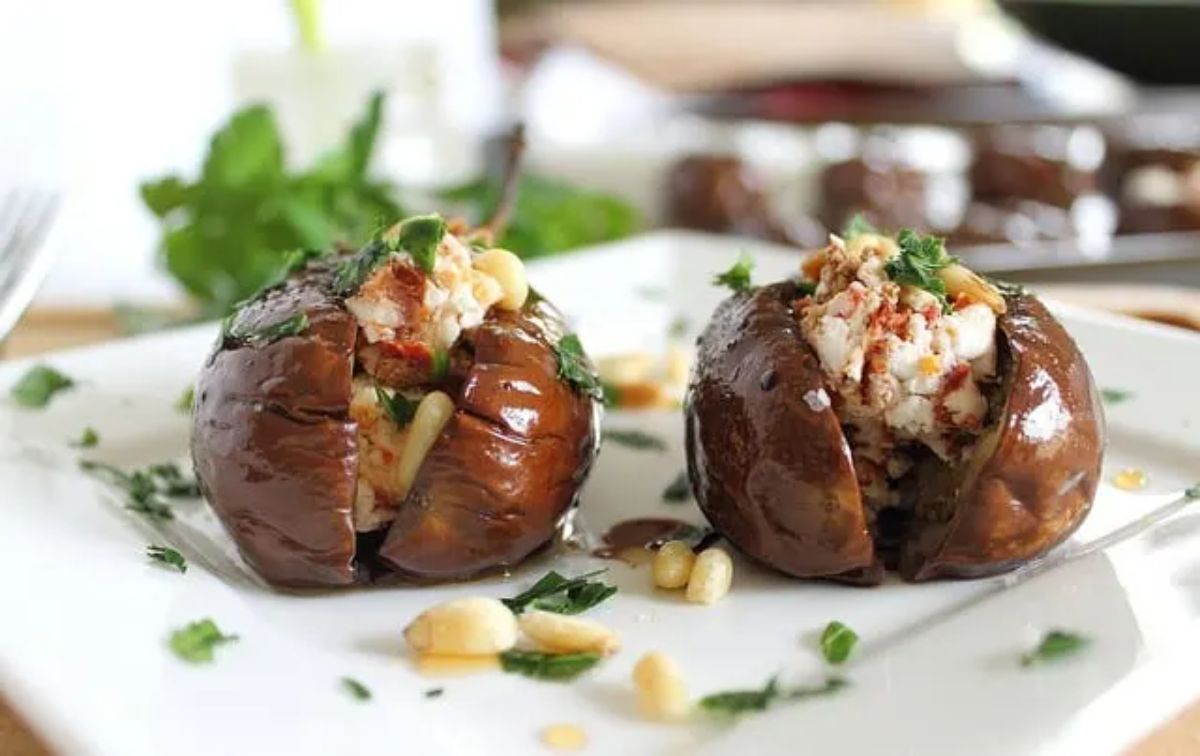 Coming up with the perfect dish to take to a party is always difficult. But now you have a new recipe to add to your arsenal. Roasted baby eggplants with goat cheese stuffing are delicious, easy to make, and sure to impress.
After roasting the baby eggplants, you fill them with a blend of goat cheese, sun-dried tomatoes, and pine nuts. Cover in a honey balsamic glaze, and you're off to the races.
This bite-sized treat is ideal for any occasion, perfectly balancing the tangy goat cheese with subtle eggplant.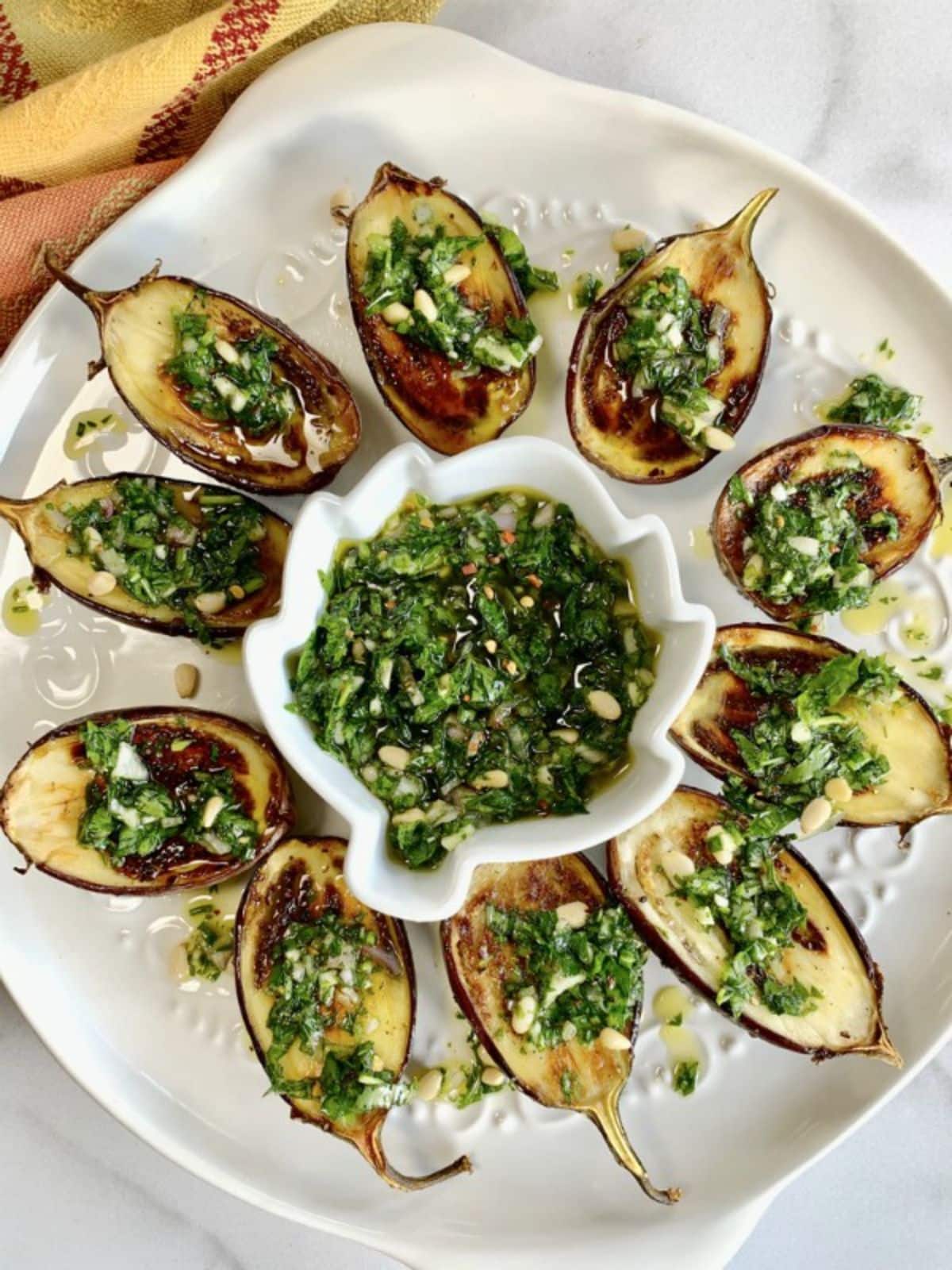 If you're looking for a way to brighten your day, look no further than Baby Eggplant with Italian-Style Salsa. After slicing, grilling, or roasting your baby eggplants, you top them with zesty salsa and watch them disappear.
Mixing high-quality olive oil with potent herbs makes the salsa easy to make and will blow your mind with its flavor. This dish works great as an appetizer that you can serve at a big party or a small side dish on a night at home. It's also a food-restriction-safe meal that's both vegan and gluten-free.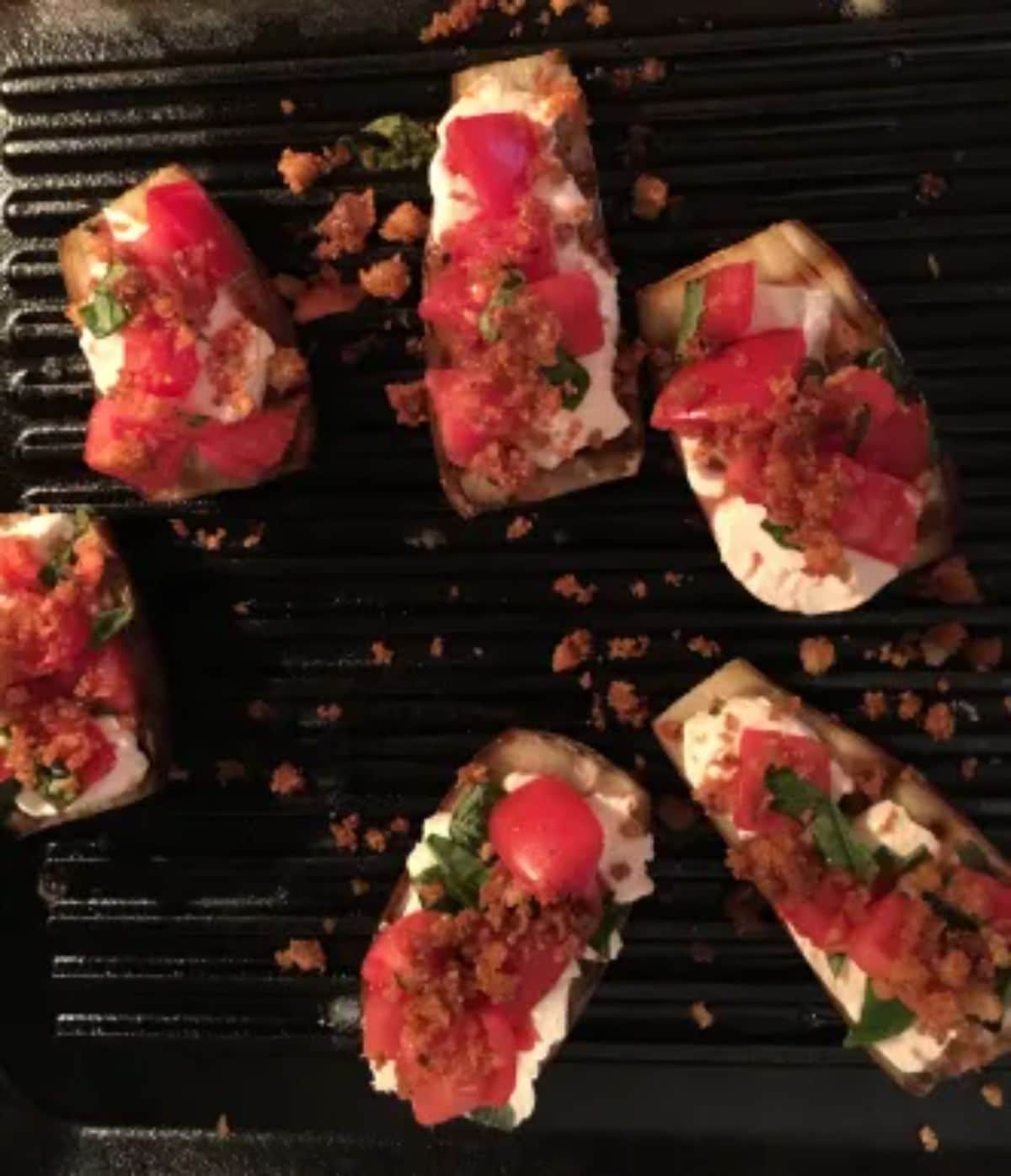 It's hard to go wrong with any variation of Caprese. While this isn't the most traditional version, it's one that you'll keep around in your recipe book.
By using half of the baby eggplant as the Caprese base, you can stack on the cheese, basil, and other toppings to your desire. Goat cheese does well at balancing the eggplant flavor, but there's nothing wrong with sticking with the usual mozzarella instead.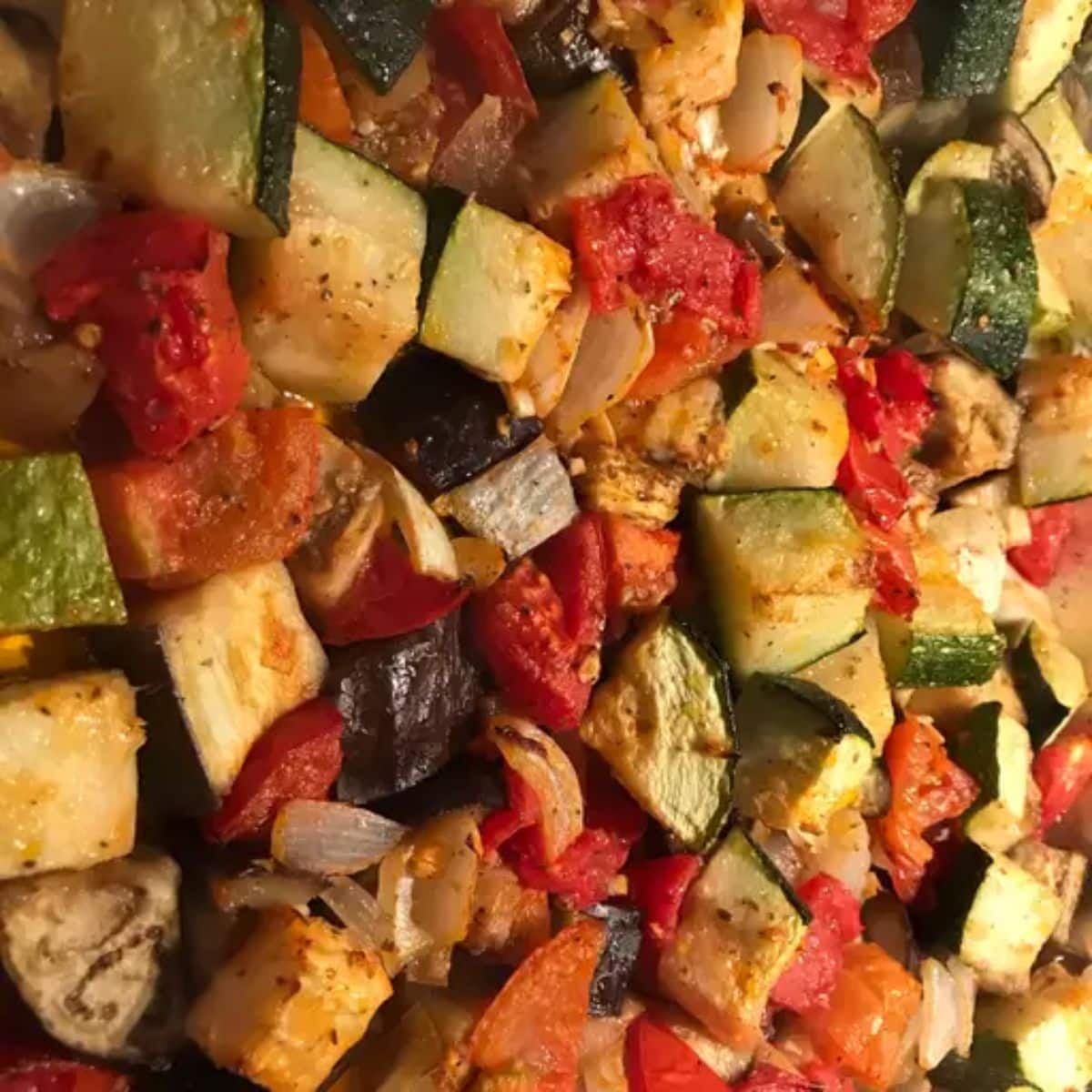 When craving something light yet satisfying and flavorful, coming up with the perfect recipe can seem monumental. That's when you need roasted baby eggplant, tomato, and zucchini to come to the rescue.
This combination of simple ingredients is an explosion of taste. It's also easy to make and helps you stick to a healthy diet to get the most out of life.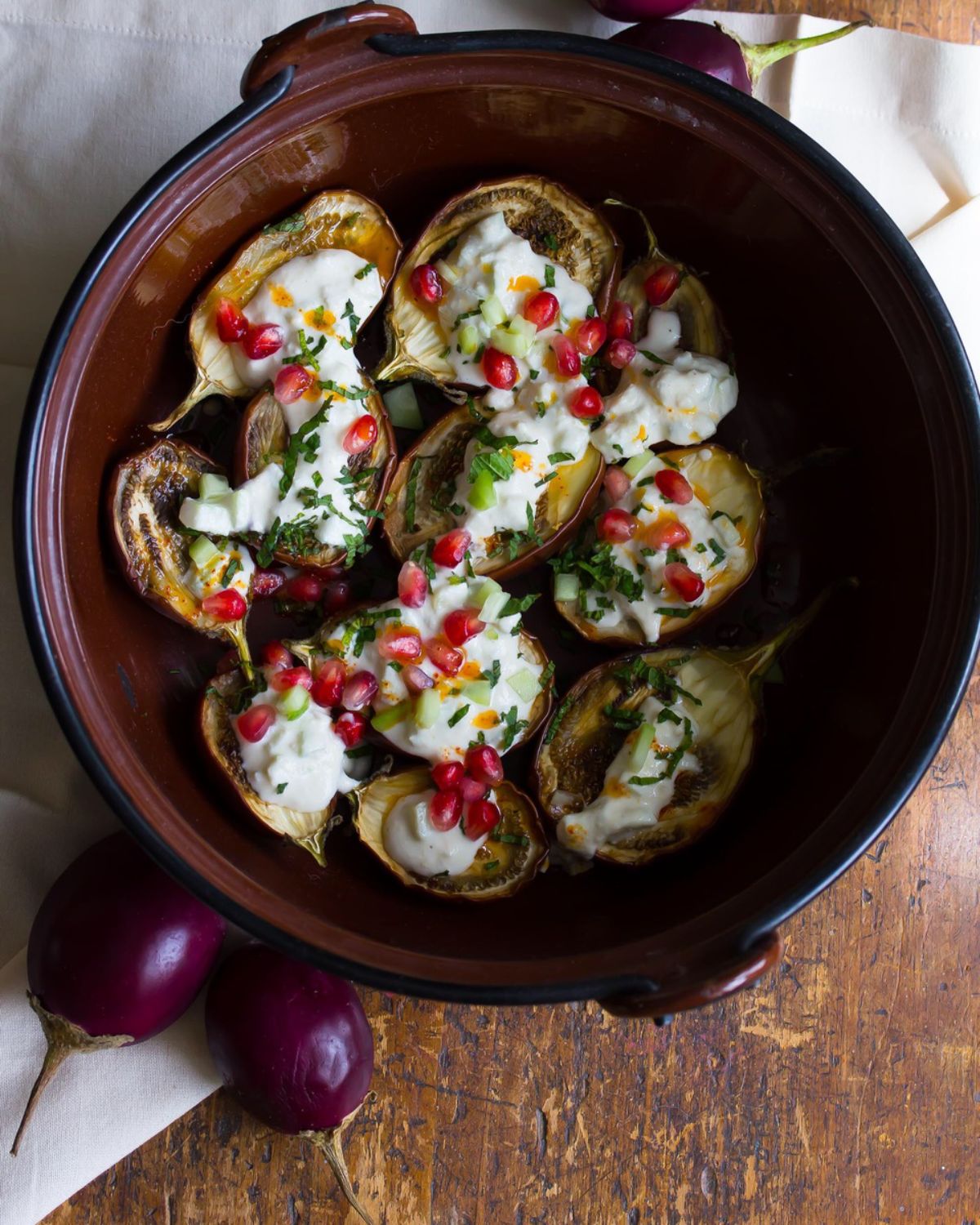 This baby eggplant recipe is perfect for when you want to bring out all the stops but still keep your recipe vegan. It starts with the same basic roasted baby eggplants seen in many other recipes but then dials up the attitude with cashew yogurt and a few unique toppings.
The pomegranate seed and mint leaf have colors that pop on the table and flavors that explode in your mouth.
But the real standout item is the cashew yogurt. It's so delicious; your guests won't believe it's vegan. And the ancho chili oil is just the special treat on top of it all.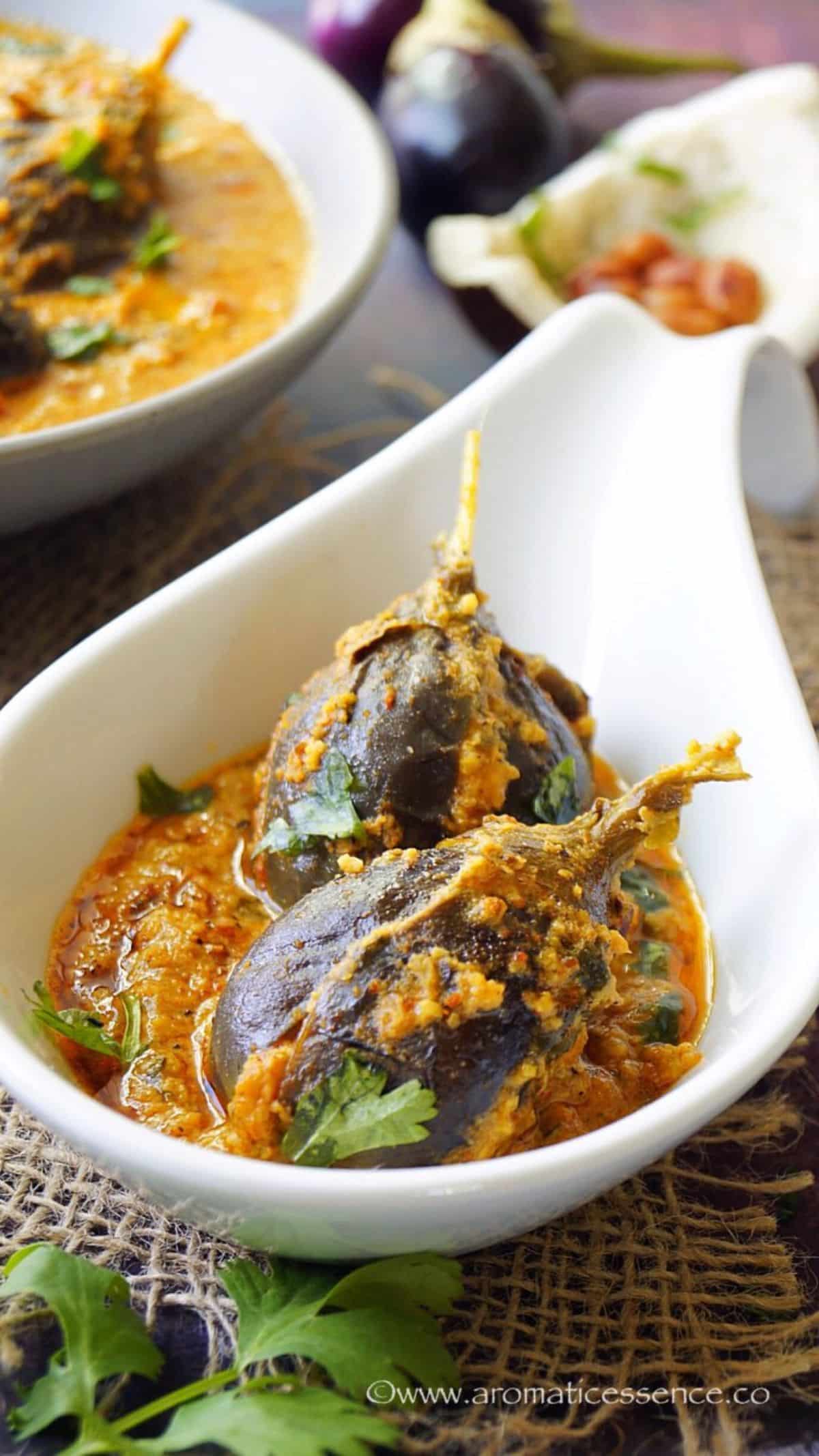 Bharli Vangi is a stuffed eggplant, but this dish is much more than you think. It combines a sweet and savory mixture of coconut, peanut powder, and spices into an incredible stuffing.
After stuffing the baby eggplants with the mixture, you'll pan-fry everything with a curry sauce to let the flavors infuse.