Whether you have a bounty of zucchini from your garden or you pick up some from a farmer's market, you are going to love this savory Italian Zucchini Pie! It is so good that even folks that swear that they don't like zucchini, love this!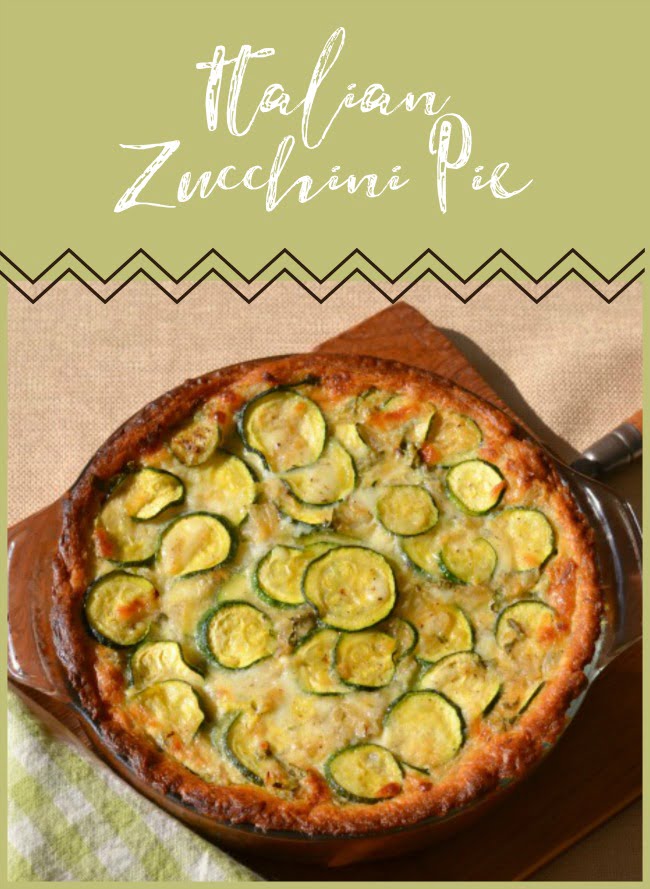 Our zucchini plants keep growing and growing and are producing a lot of zucchini, so much that I have to gather it twice a day.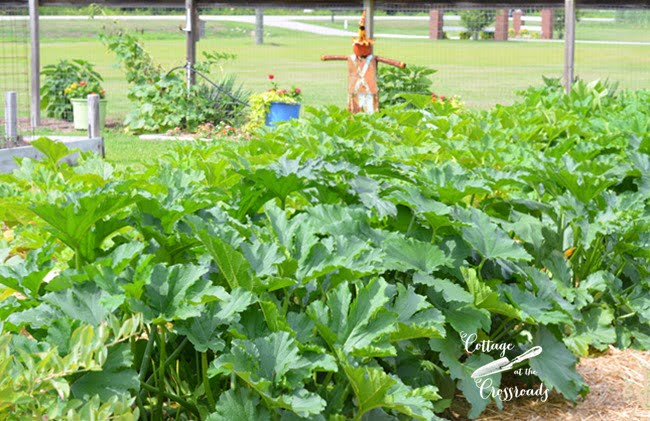 In the early morning, I will see a blossom like this, and if I don't harvest it later that same day, it will look like a baseball bat by the next day!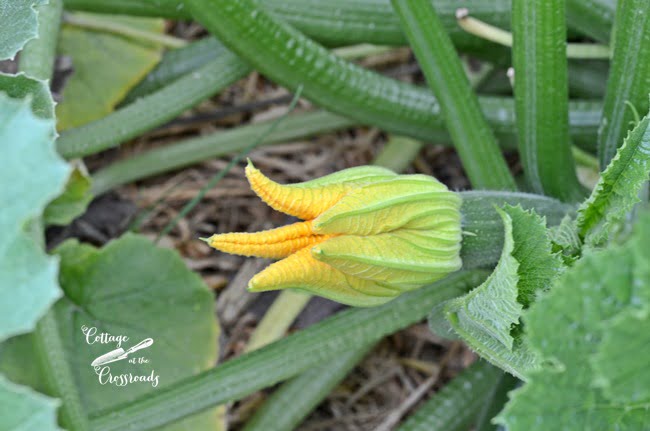 Searching for good recipes to use this bounty from the garden, I remembered this pie recipe by my good friend Ron Horne that was published in our school cookbook a number of years ago.
The cookbook has lost its spiral edging due to our dog Lucy grabbing the cookbook off the counter when she was a puppy. Luckily I was able to save most of the recipes and I keep the pages.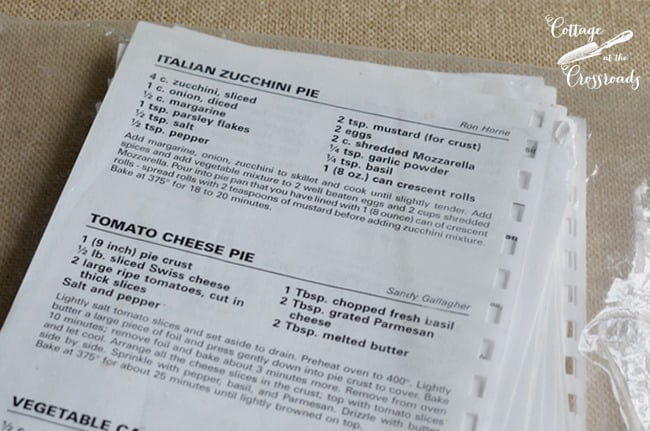 Ron brought his Italian Zucchini Pie frequently whenever we provided food for Fat Friday at school. Everyone absolutely loved it and begged him to put his recipe in our school cookbook, and I am so, so glad that I still have it!
How to make Italian Zucchini Pie
Step 1
To make this Italian zucchini pie, you will need about 4 medium sized zucchini and one onion. I guess I'll be making this a lot this fall.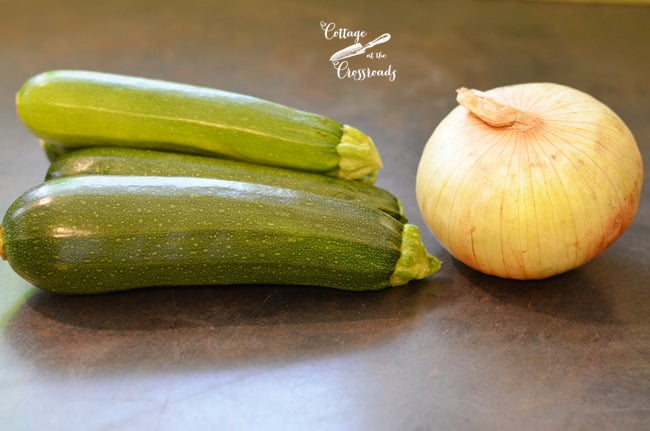 Step 2
Wash and trim off the ends and slice it thinly, leaving on the peel.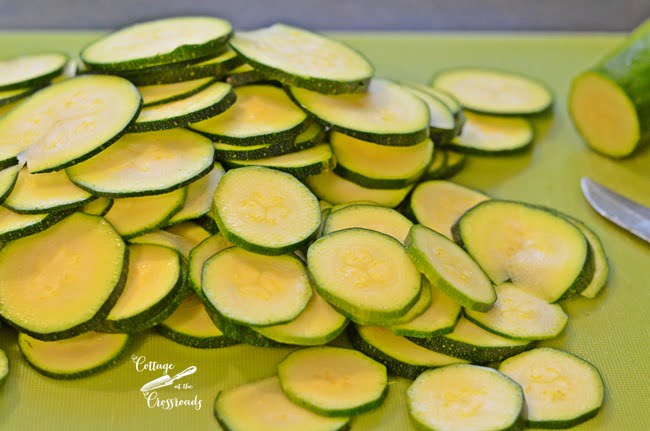 Step 3
Open and press a can of crescent rolls into the bottom of an ungreased 10 inch pie plate. Firmly press the perforations to seal.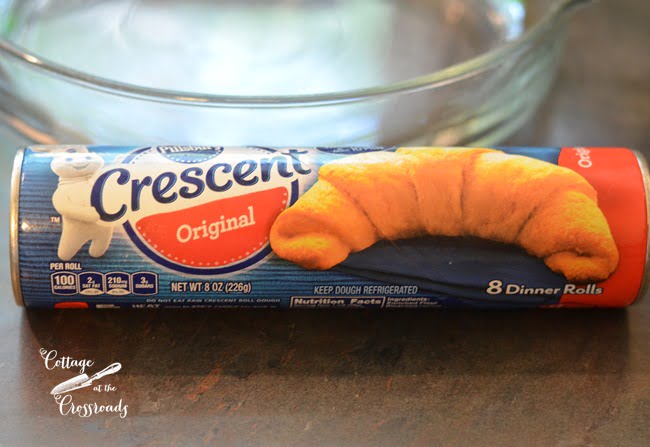 Step 4
Spread 2 teaspoons of mustard over the crust.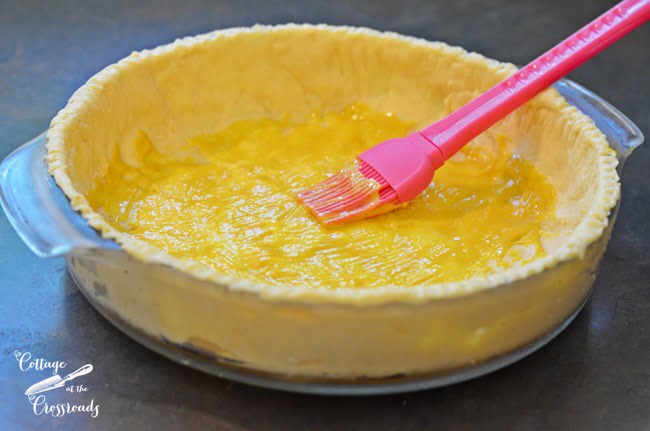 Step 5
Meanwhile, add ¼ cup butter to a skillet and saute the zucchini and the diced onion until slightly tender. In a separate bowl, add 2 well-beaten eggs and 2 cups shredded mozzarella cheese.
Step 6
Add some spices to skillet with the cooked zucchini and onion such as 1 teaspoon dried parsley, ¼ teaspoon garlic powder, ¼ teaspoon dried basil, and salt and pepper to taste. Since I had some fresh herbs, I added those. If you are using fresh herbs, add 3 times the amount of dried herbs called for in the recipe.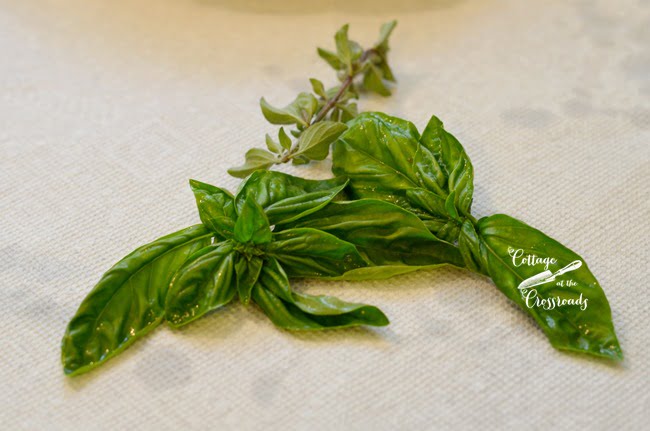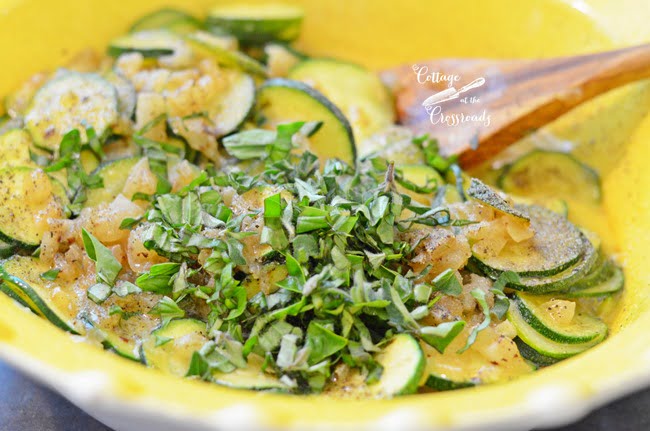 Step 7
Add the cooked zucchini mixture to the bowl with the beaten eggs and mozzarella cheese. Pour into the pie pan that you lined with the crescent rolls and mustard and bake at 375 degees Fahrenheit (190 degrees Celsius) for 18-20 minutes or until a knife inserted in the middle comes out clean.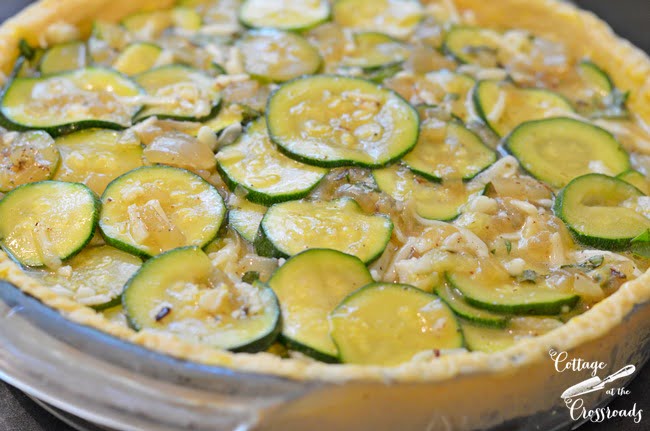 Step 8 (optional)
If necessary, add a little foil around the edge of the crust during the last few minutes of baking.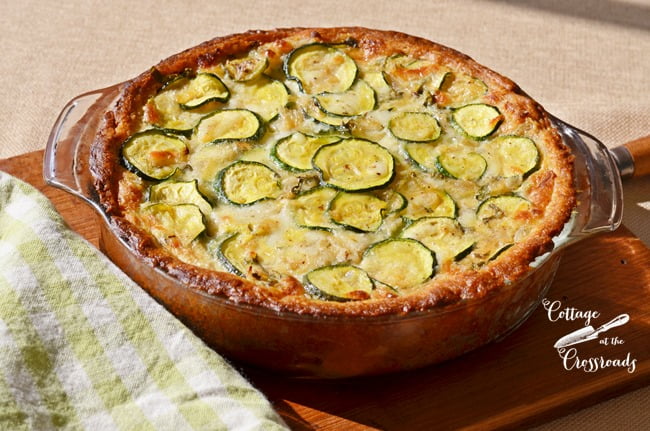 Step 9
Let stand for at least 10 minutes before serving.
Pillsbury Bake-Off Contest Winner
I did a little googling to find out more about Ron's recipe. Turns out that this recipe was the $40,000 grand prize winner from the 1980 Pillsbury Bake-Off Contest that year.
I enjoyed this pie that Ron prepared for us teachers at least once a year. We taught 5th grade together for about 12 years, and the first taste of this pie brought back so many wonderful memories. You know, teaching school is not always work! Teachers have a little fun now and then, too!
Storing and Reheating
You can store in the refrigerator for 3 days or free for up to 6 months. Reheat by oven (preferred) or microwave until warm and serve. If frozen, allow to unthaw in the fridge before reheating.
📋 Recipe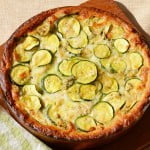 Italian Zucchini Pie
A delicious, savory pie that makes the most of a bounty of zucchini.
Instructions
Add butter or margarine, onion, and zucchini to a skillet and cook until slightly tender.

Add spices.

Mix the beaten eggs and the Mozzarella cheese in a bowl.

Add the cooked zucchini mixture to the eggs and cheese and mix together.

Line a 10 inch pie plate with the can of crescent rolls and spread 2 tsp. mustard over the crust.

Pour the mixture into the pie plate and bake at 375 degrees for 18 to 20 minutes.

Let stand for 10 minutes before serving.
Notes
You may have to cover the crust with strips of aluminum foil during the last few minutes of baking to avoid overbrowning.
Adapted from a recipe by Ron Horne