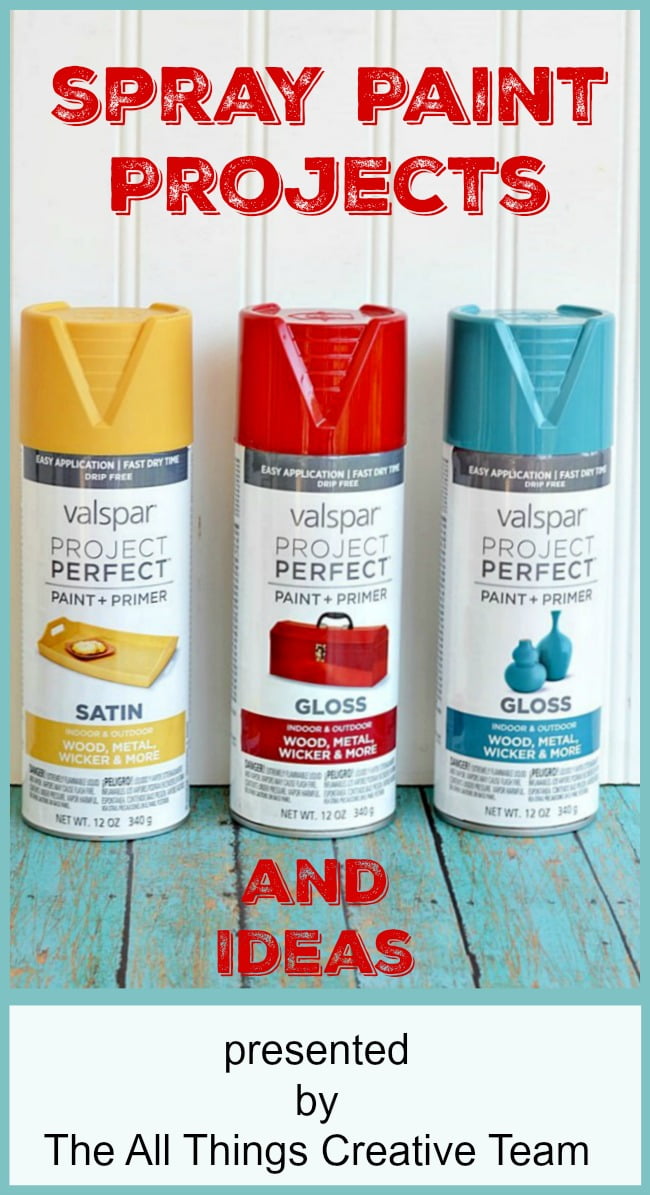 June is slipping away but there's still time to complete a lot of quick and easy spray paint projects this summer! I have a few of them underway myself that I just need to get completed. Here's a little hint of what I've been working on lately.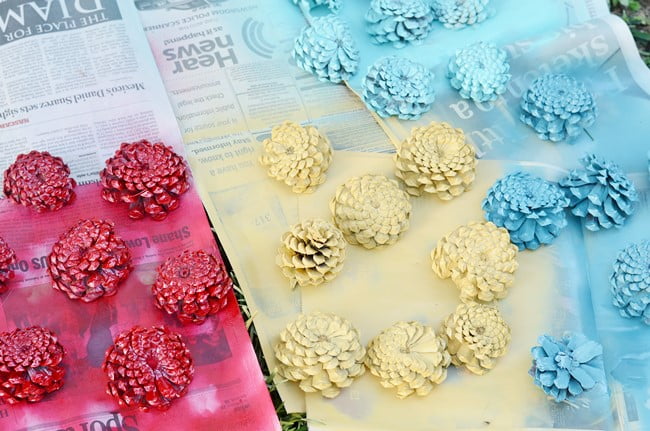 That's all I can tell you right now, but see those can of spray paint in the graphic above? Yeah, they've been getting a workout lately! Can't wait to show it to you when I get it finished!
In the meantime, The All Things Creative Team and I are bringing you lots of DIY spray paint projects and ideas today! We go back into our archives and link up our best projects each month on a particular topic, and this month's topic is ALL THINGS SPRAY PAINT!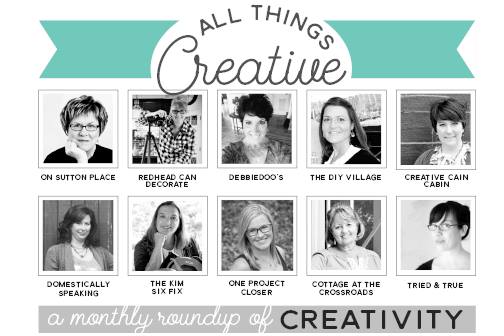 Have you met everyone yet? All Things Creative Team members are, from left to right:Ann from On Sutton Place, Julie from Redhead Can Decorate, Debbie from Debbiedoo's, Jacque from The DIY Village, Dawn from Creative Cain Cabin, Maryann from Domestically Speaking, Kim from The Kim Six Fix, Jocie from One Project Closer, me, and Vanessa from Tried & True. I'm so honored and glad to be working with such a creative group, and I hope you have a chance to visit everyone!
One of the projects I linked up below is my patriotic picnic basket that I painted recently! I used a beautiful shade of blue spray paint on the top im a gloss, and I love how it contrasts with the flat, chalky look on the basket.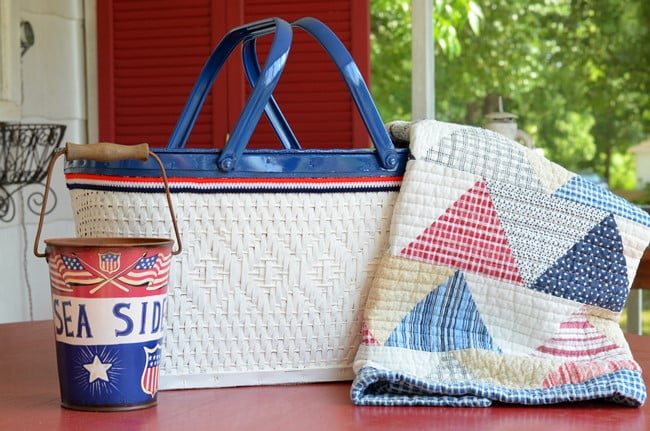 PAINTED PATRIOTIC PICNIC BASKET
Just a few weeks ago, I painted a cedar chest for our bedroom. It had previously been painted by someone else, and it was a mess! The hardware had paint gunked on it
so I soaked it in hot water for a few minutes. Then I was able to scrape off all the old paint. Yes, it was just that easy and no chemicals were needed. And then I repainted the hardware with several light layers of white spray paint. Now it look good as new!
CEDAR CHEST REDO
It never ceases to amaze me how a coat of paint can totally change the look of an object! I've linked up a few more of my projects where I've used spray paint to achieve a new look inexpensively, and I can't wait to visit my friends' links below to see their spray paint projects, too!