Run grab some seed starting peat pots before they are gone because you're going to want to make a peat pot pumpkin holder for fall!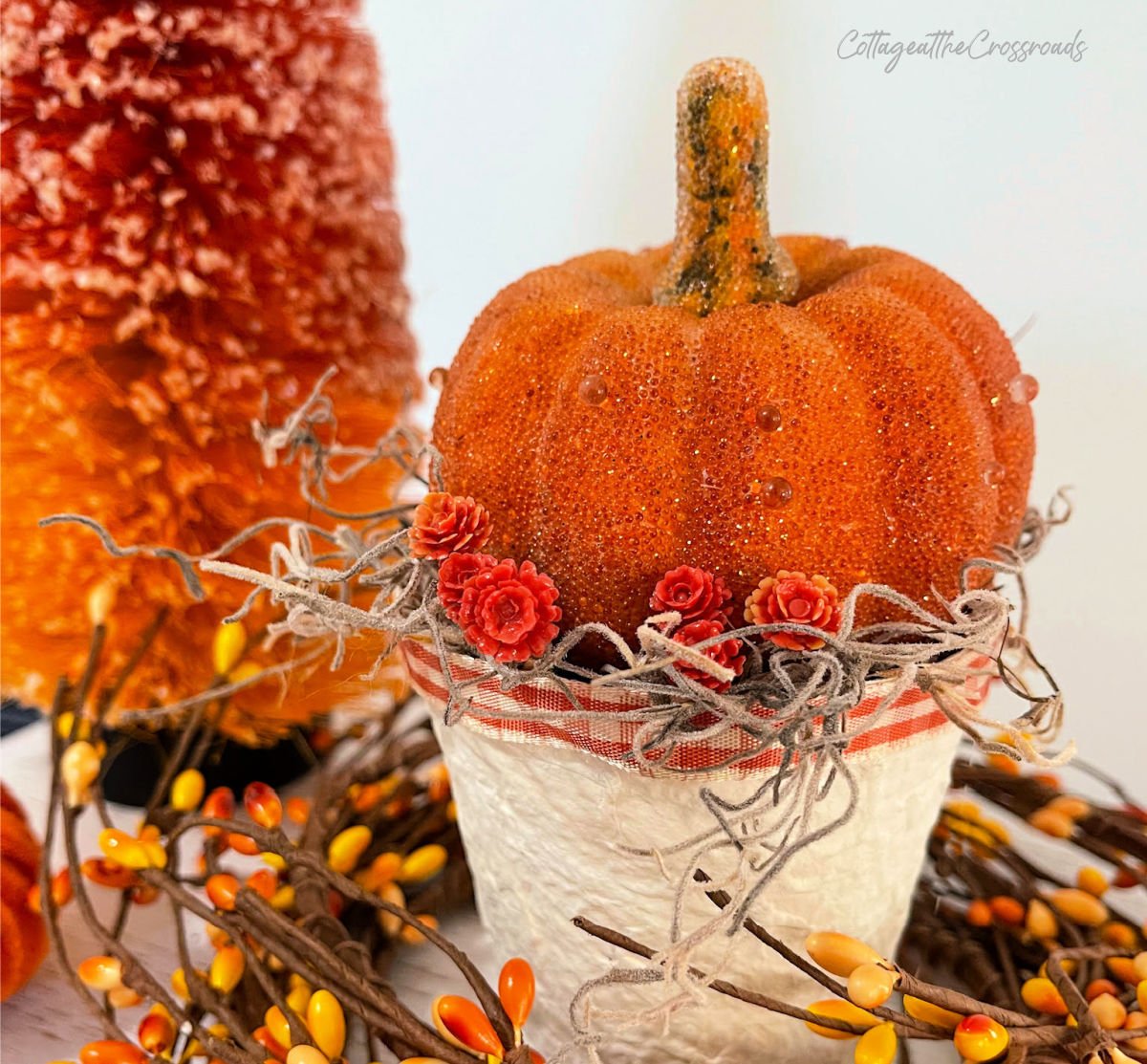 Hi friends! Have you started any fall decorating? I will have to admit that I've been working on my fall decor for a few weeks. This is the earliest that I've ever started but I'm glad to have things underway.
One of the things that I've finished is the Christmas tree that I left up and have decorated for all the seasons.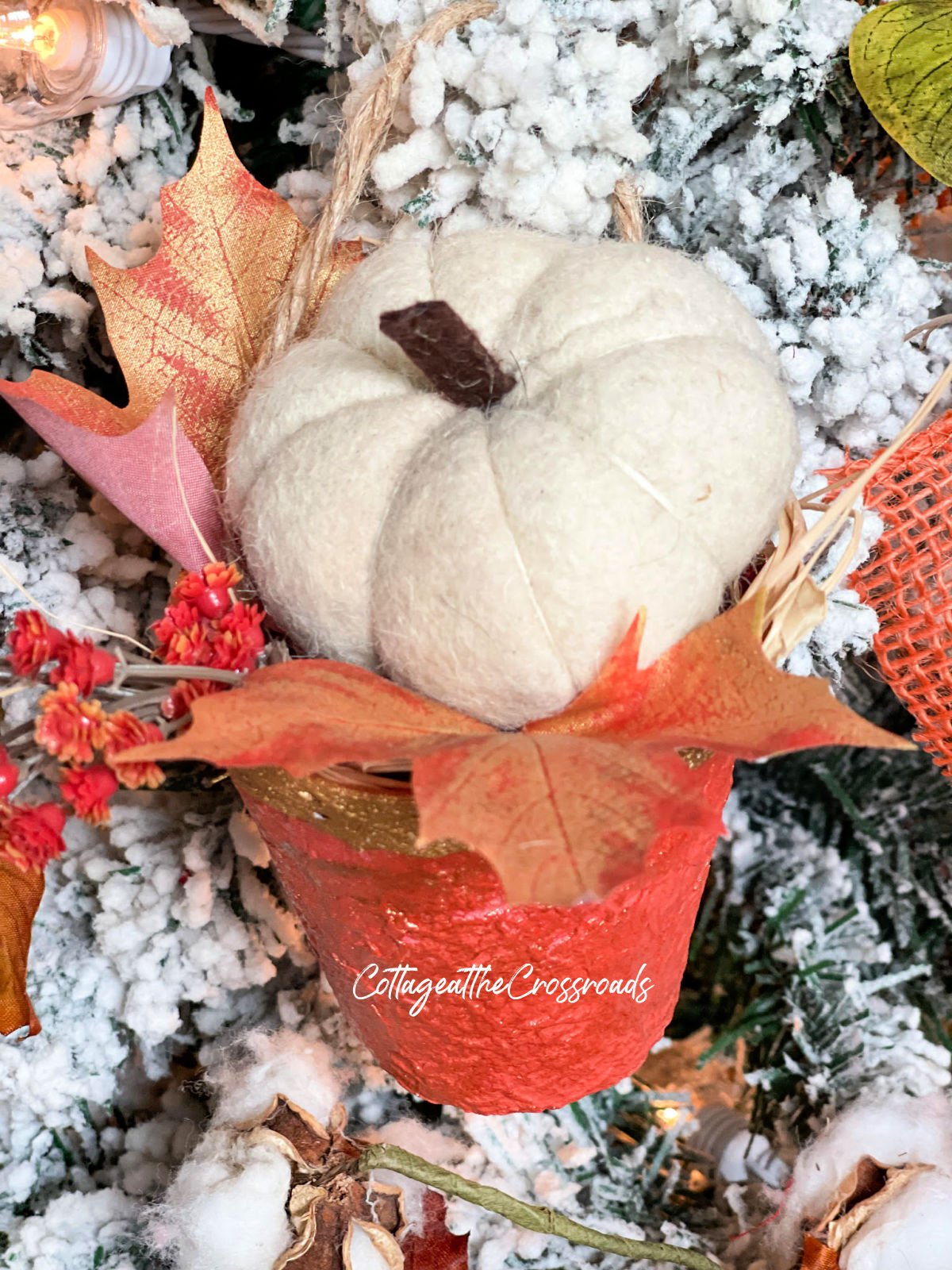 I will be sharing the tree soon but I wanted to show you one of the decorations I made for the tree.
How to make peat pot pumpkin holders
I actually used some peat pot ornaments that I made for my spring garden themed tree.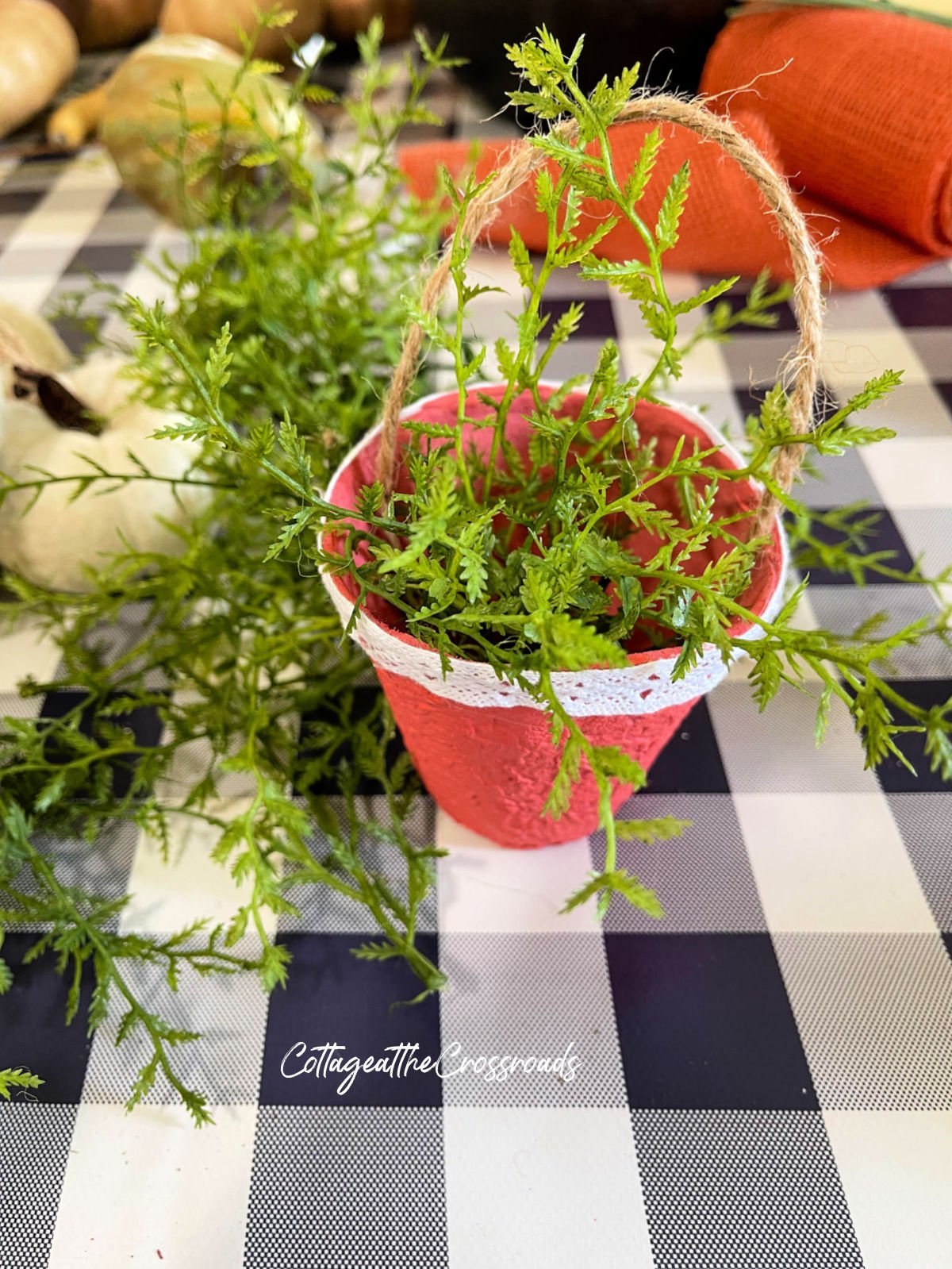 The pots were more coral than orange so I gave them a fresh coat of paint.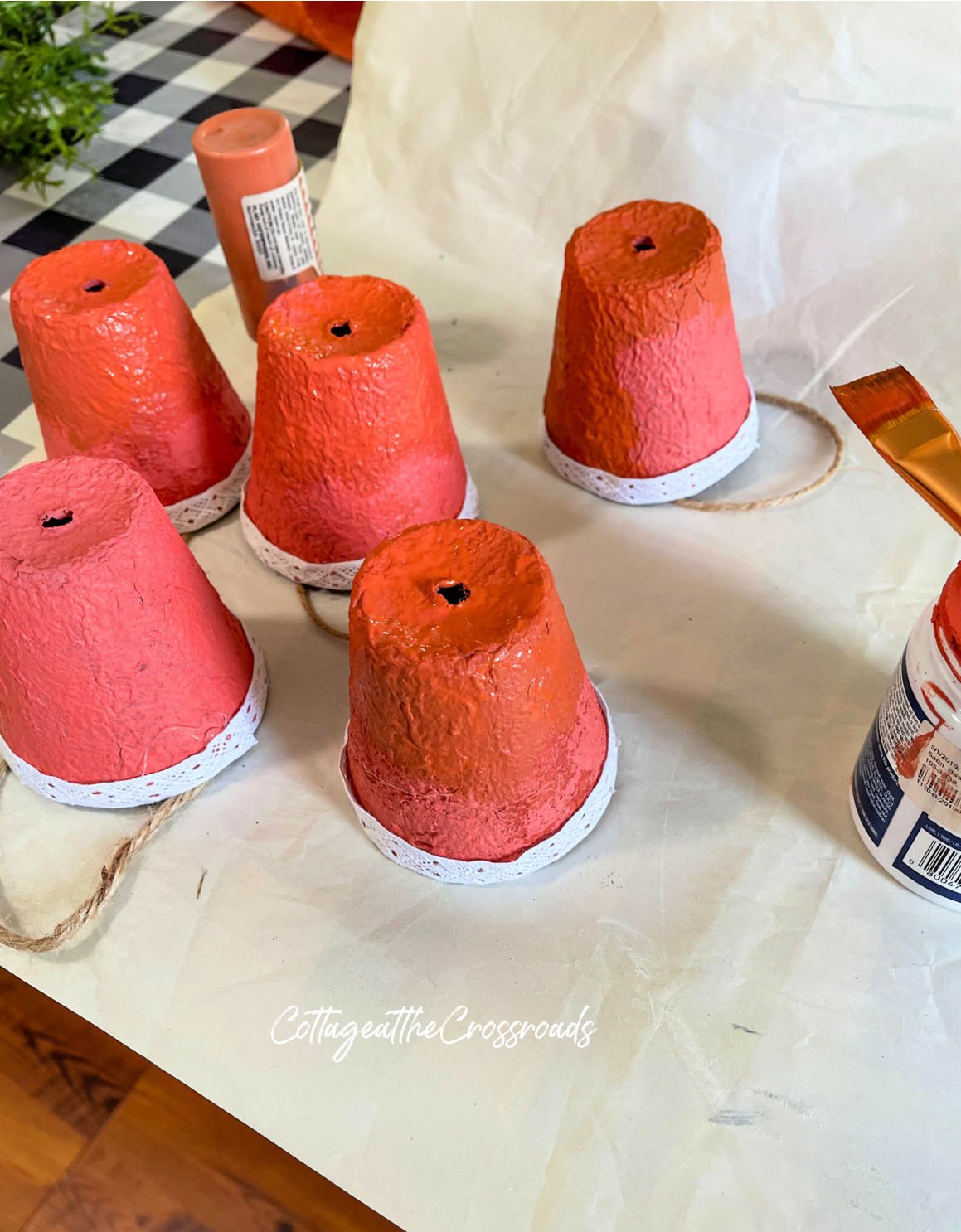 And I painted the trim around the top gold. After tucking in some raffia, leaves, and some wool pumpkins, they were ready to hang on my fall tree.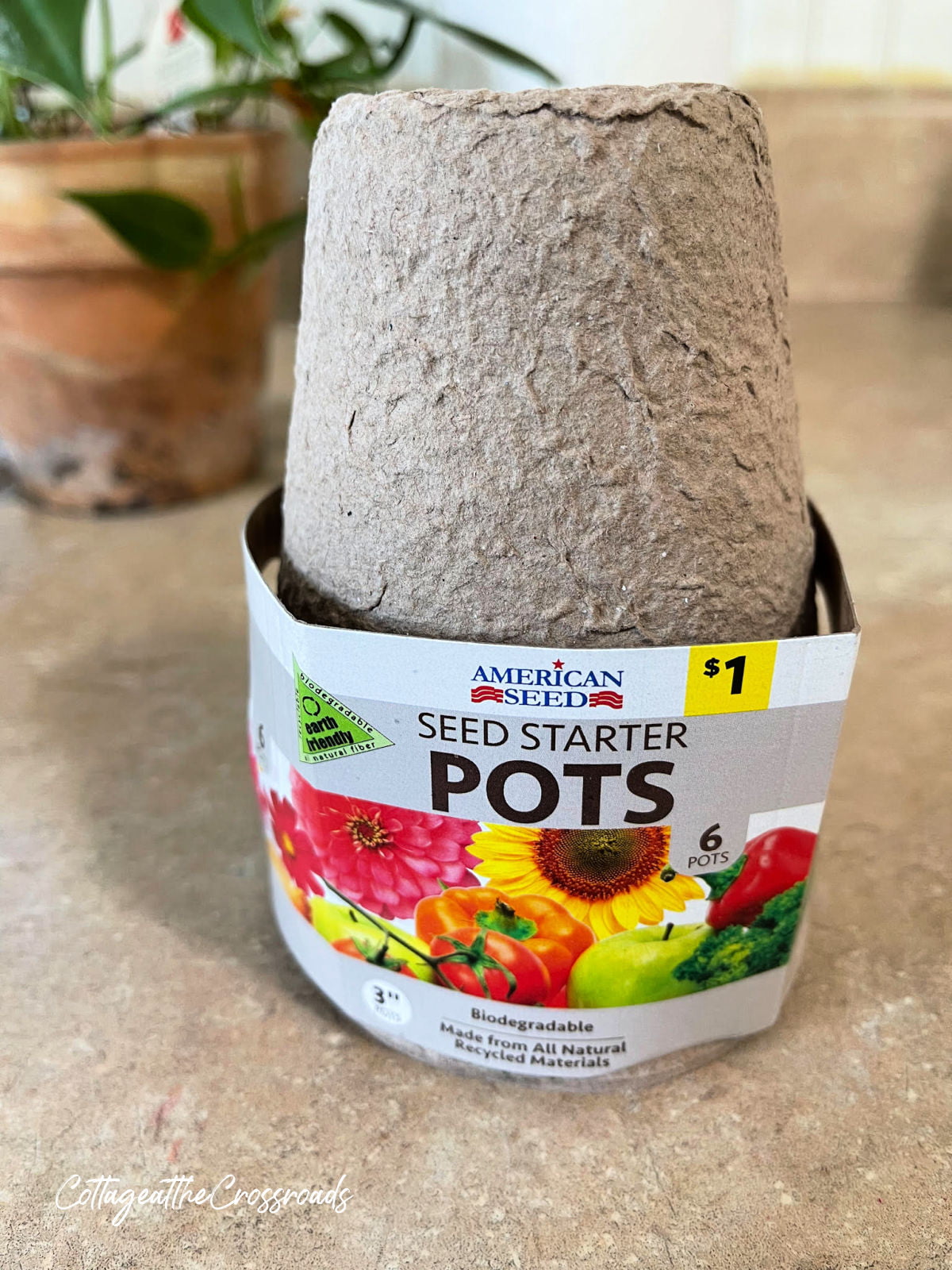 To make a tutorial for you, I decided to paint some more peat pots. As you can see, you can get a stack of 6 for $1.00 from Dollar General. Thrifty, huh?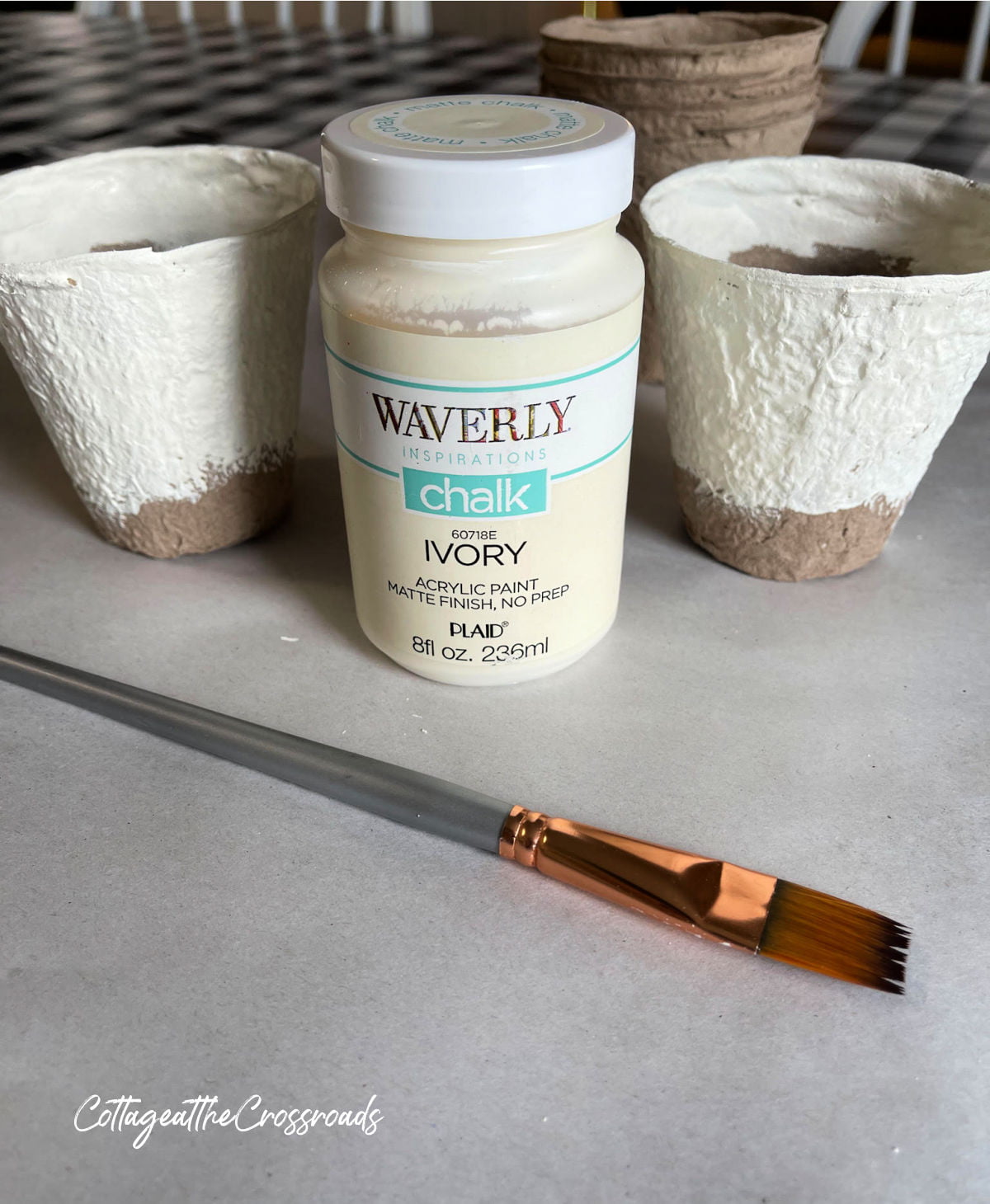 I painted 2 of them using Waverly chalk paint in Ivory but you could use any type of craft paint and any color to match your decor.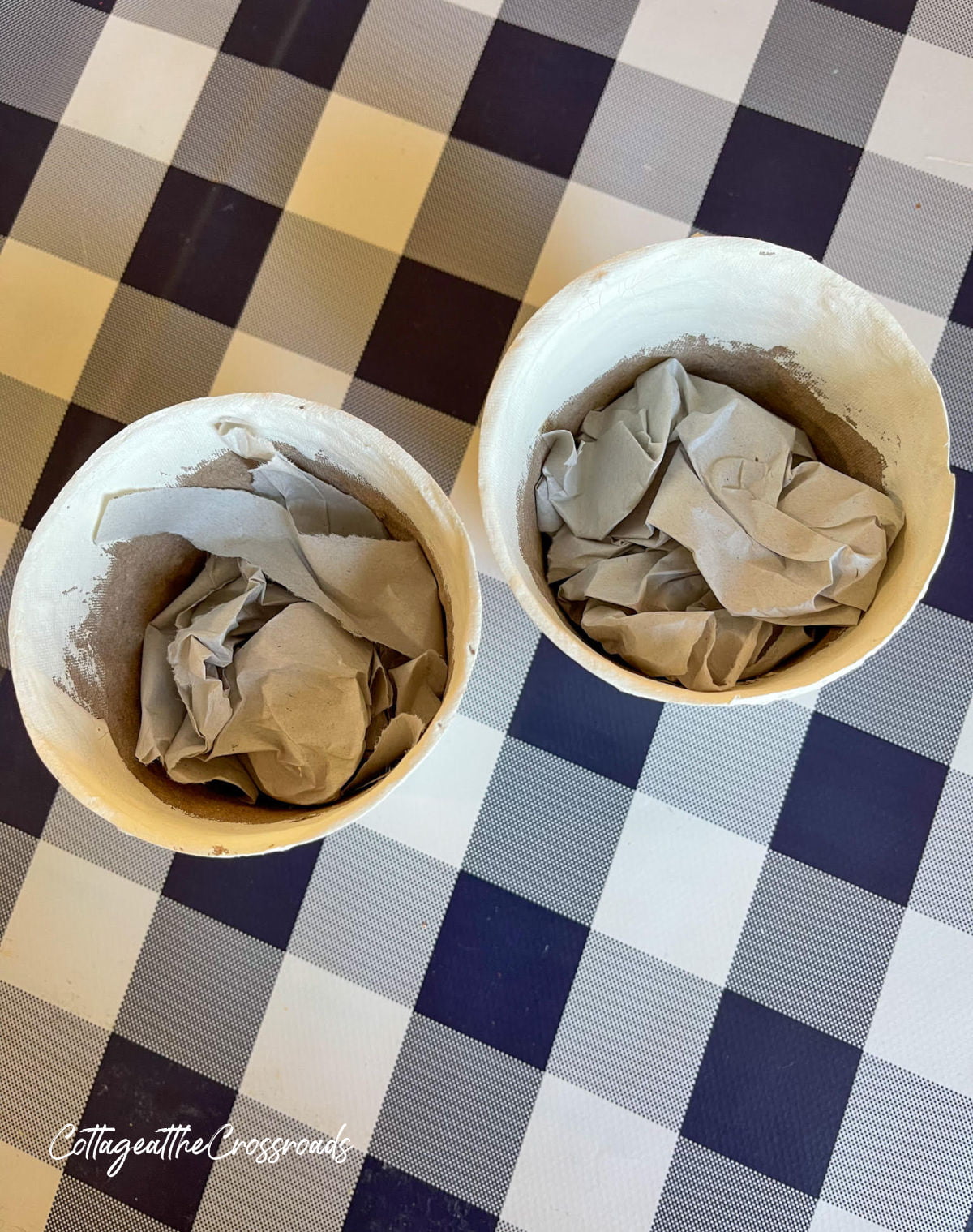 After the paint dried, I stuffed some crumpled paper into the peat pots.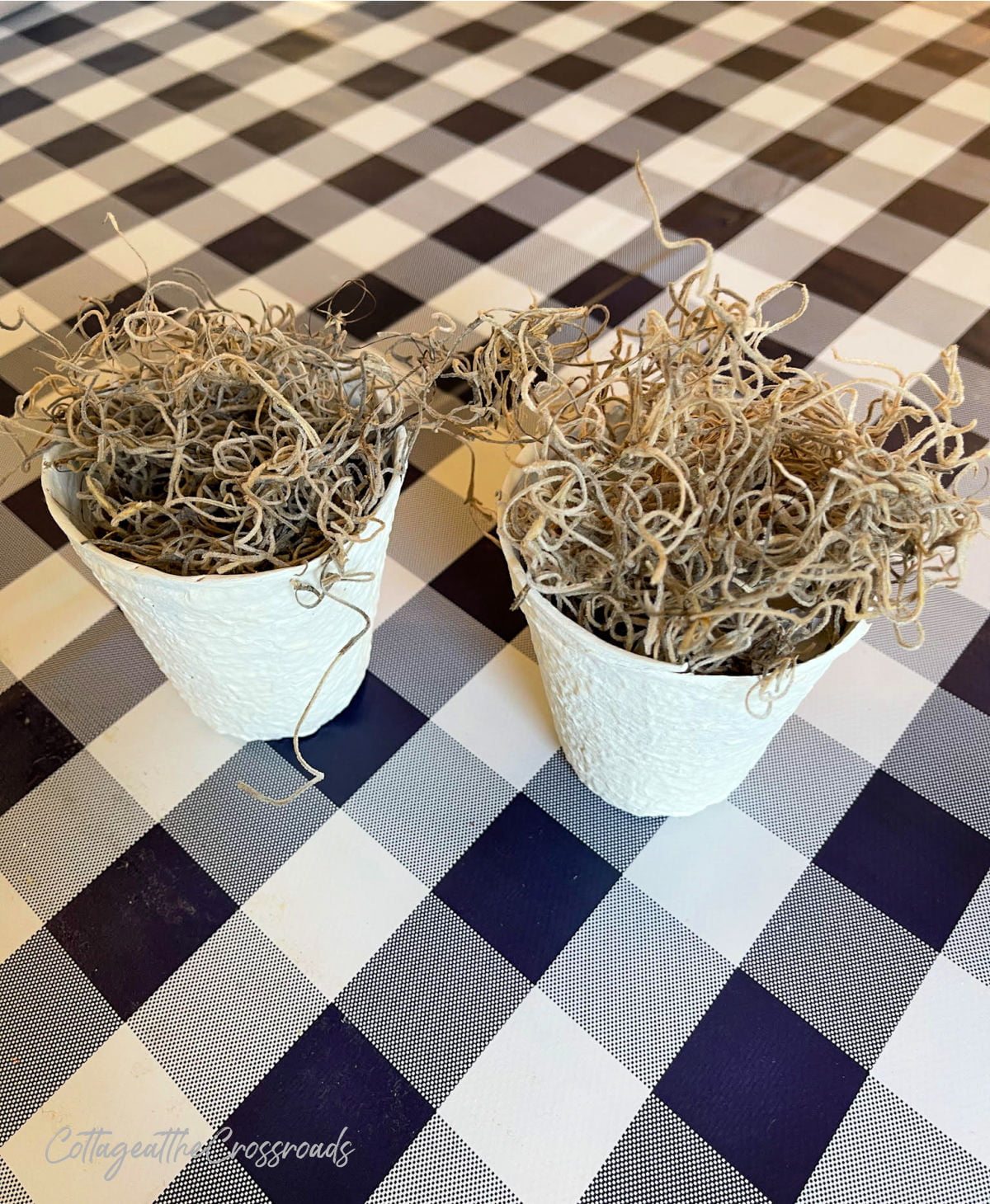 Next I tucked some Spanish moss down inside and then hot glued some orange checked ribbon around the top.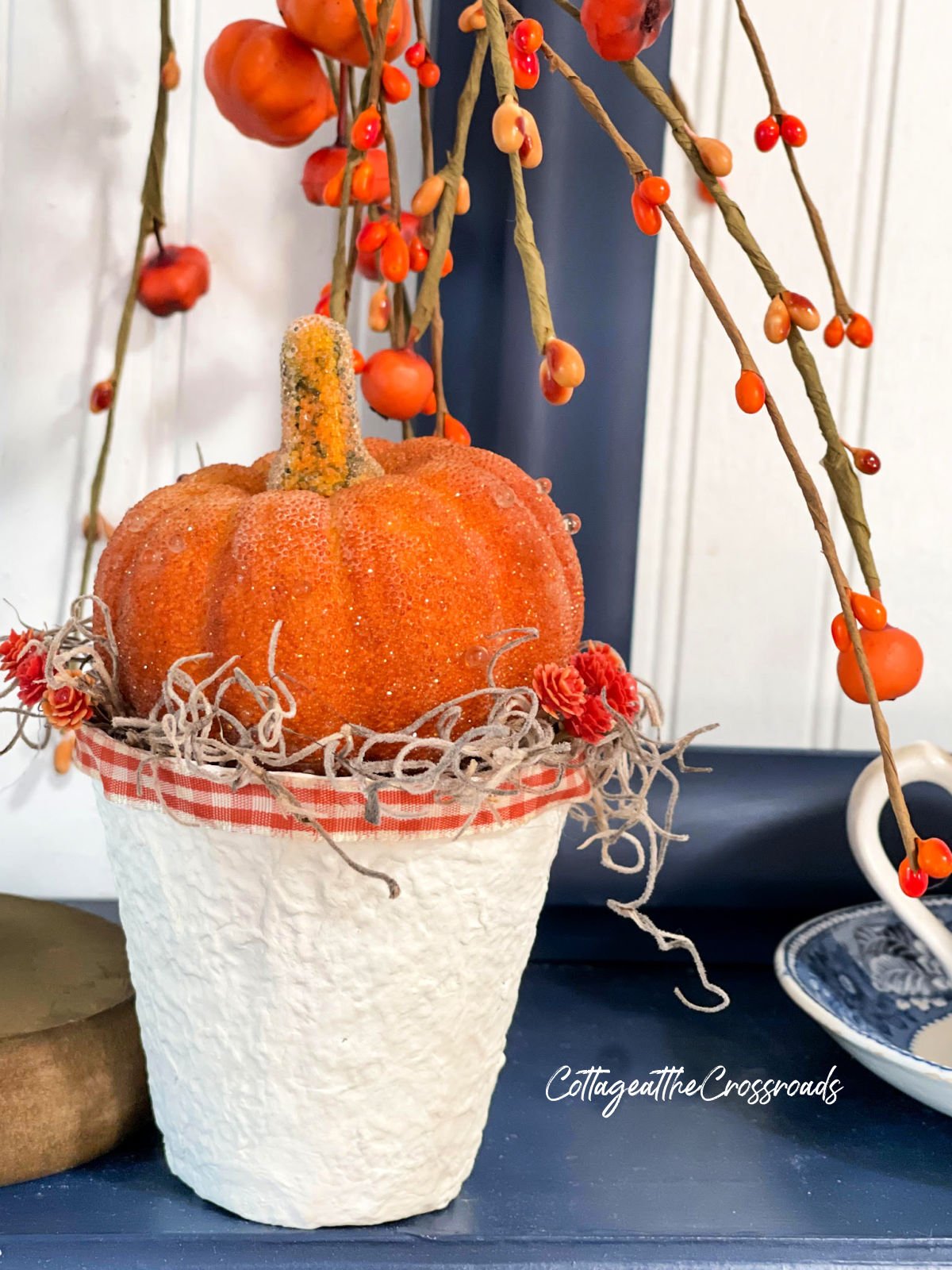 I added a few little faux flowers down inside the moss and found an orange pumpkin to sit on top of the decorated peat pot. Isn't it cute?
These would make pretty hanging ornaments if you decorated a fall tree, or they could added to fall vignettes or tiered trays.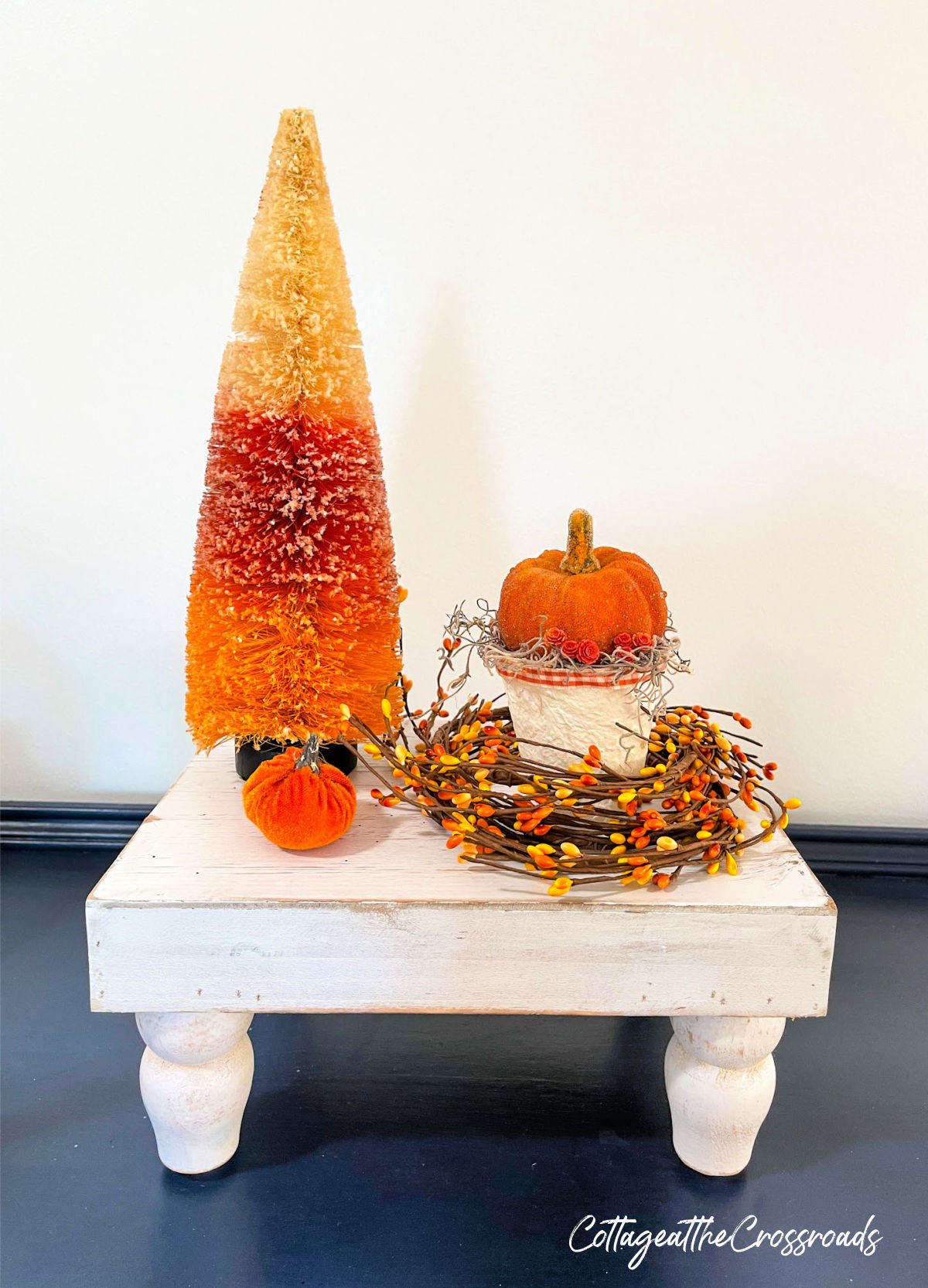 Here I used one of the peat pot pumpkin holders with some other fall decor on top of this riser. Super cute and super simple!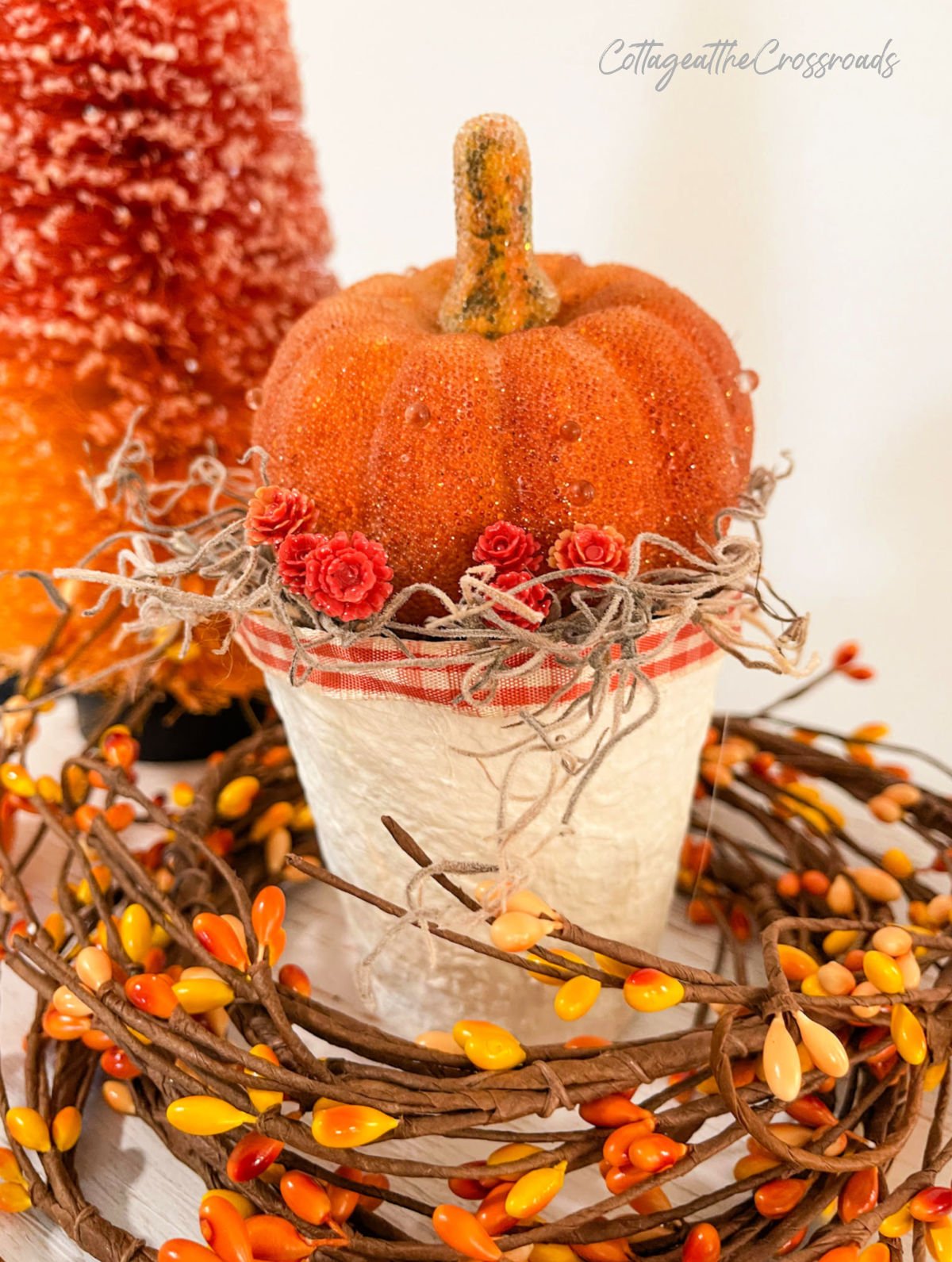 If orange is not your color of choice, then I can see these being made in neutral colors.
But no matter what combination you make, these easy and thrifty peat pot pumpkin holders would make a nice addition to your fall decor.