Do you love the taste of delicious Finnish Ribbon Cookies? Well, now you can make them yourself at home with this foolproof guide! These cookies are simple to make and require just a few ingredients. Plus, they are perfect for any occasion! Follow these easy steps and you will have fresh, warm Finnish Ribbon Cookies in no time!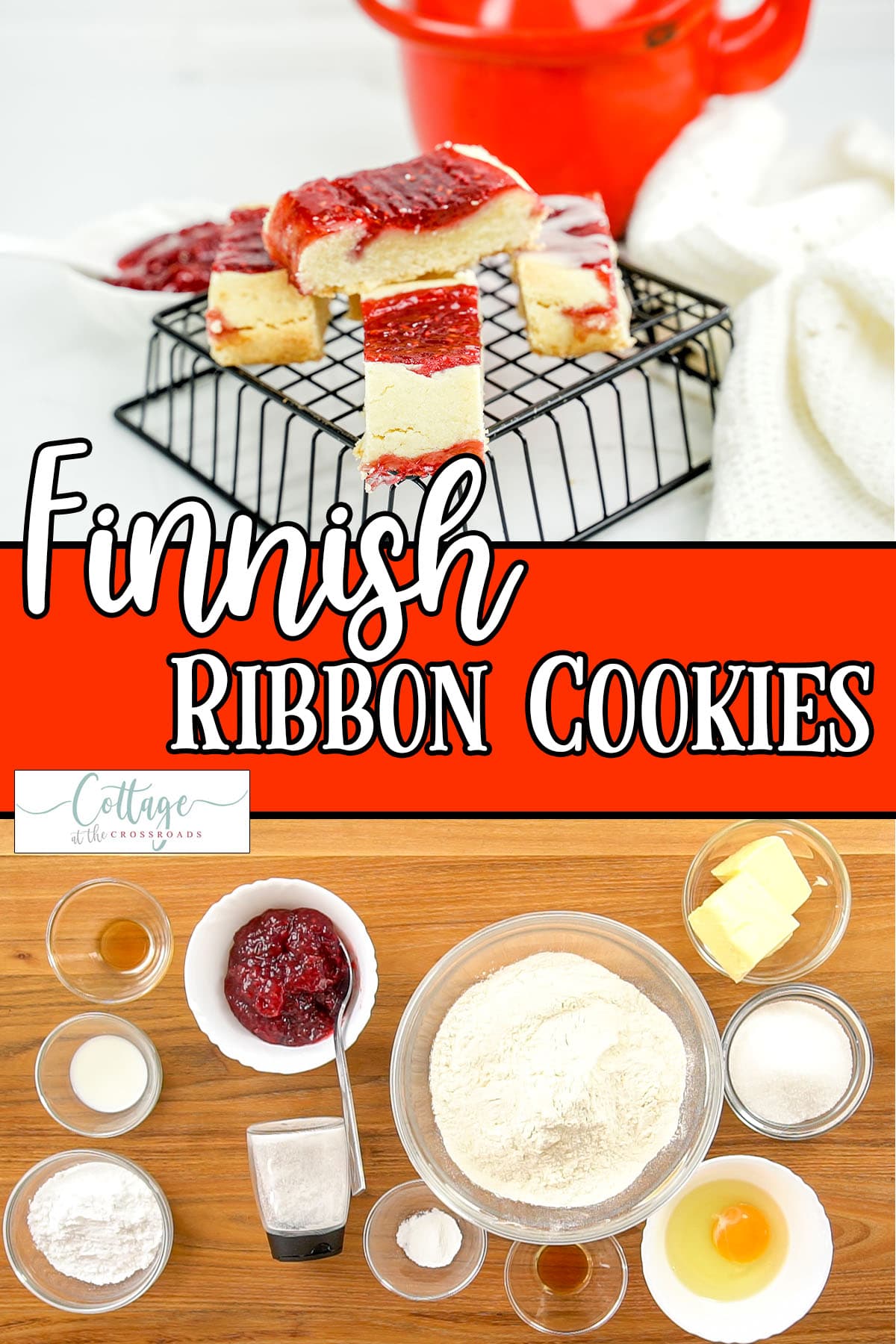 Bake Up a Treat! A Foolproof Guide to Making Delicious Finnish Ribbon Cookies
Finnish Ribbon Cookies have been a popular treat for generations. These classic cookies are beloved for their light and fluffy texture, as well as their delicate sweetness. The dough is made with just a few simple ingredients, including butter, sugar, flour, and egg whites. Once baked to perfection in the oven, these cookies can be enjoyed right away or saved to enjoy later. Whether you're looking for an easy dessert recipe or something special to share with friends and family, Finnish Ribbon Cookies make an excellent choice!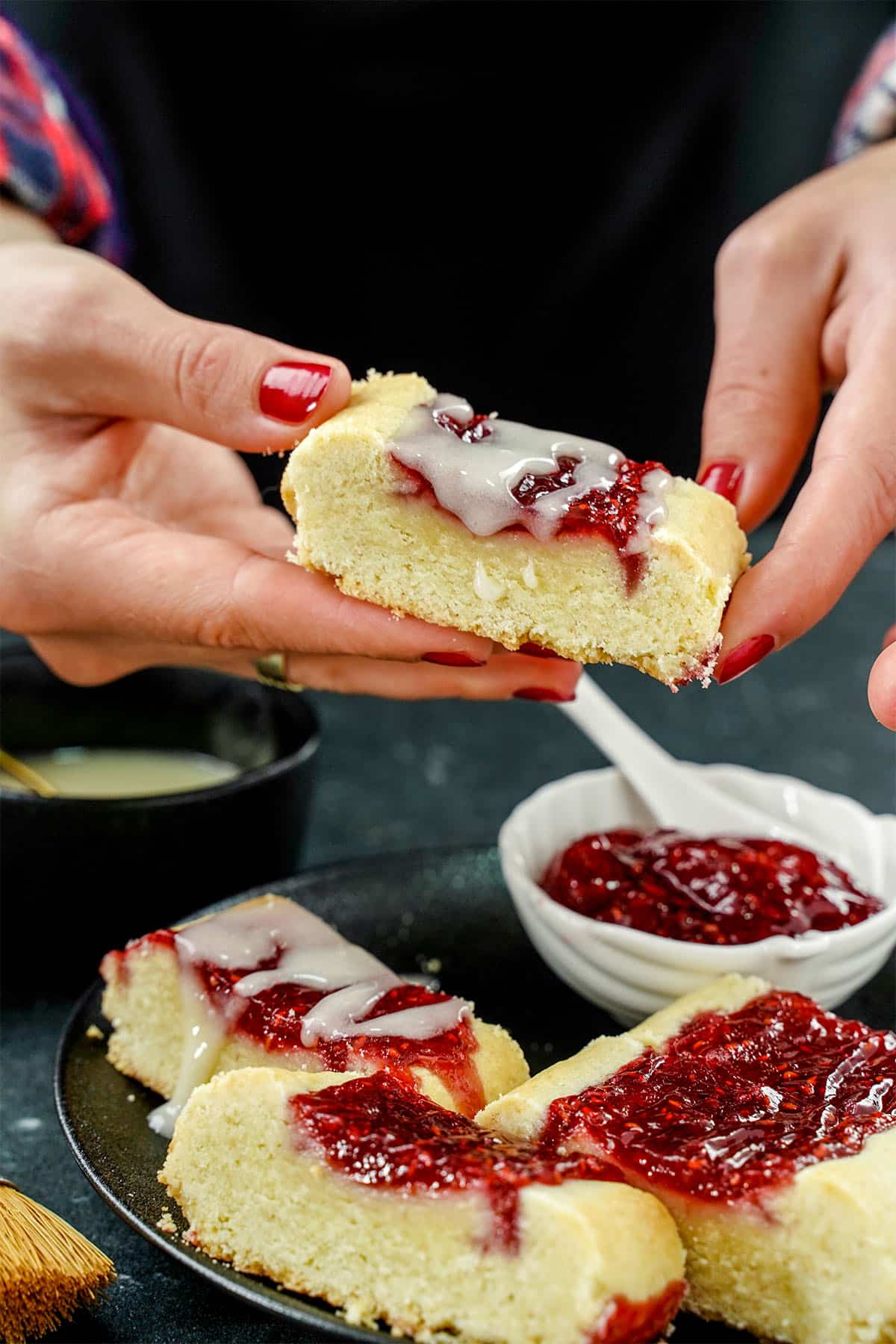 What You Need To Make Finnish Ribbon Cookies
For the dough:
1 cup butter
1 egg
1 cup sugar
1 teaspoon vanilla
A few drops of almond extract (optional)
2 ¼ cups flour
½ teaspoon baking powder
Pinch of salt
½ cup strawberry jam
For the glaze:
½ cup powdered sugar
Pinch of salt
1 tablespoon evaporated milk
A few drops of vanilla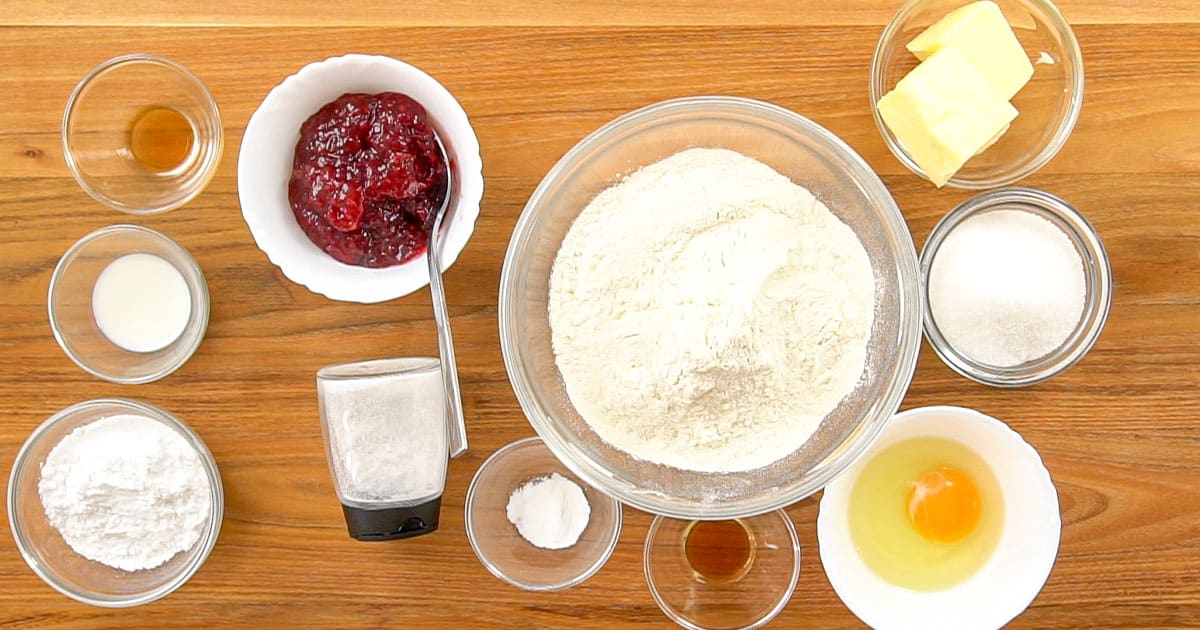 How to Make Finnish Ribbon Cookies
In a big bowl mix together the flour, the baking powder and the salt.
In a mixing bowl mix together the butter with the sugar. When everything is well blended add the egg, vanilla and almond extract.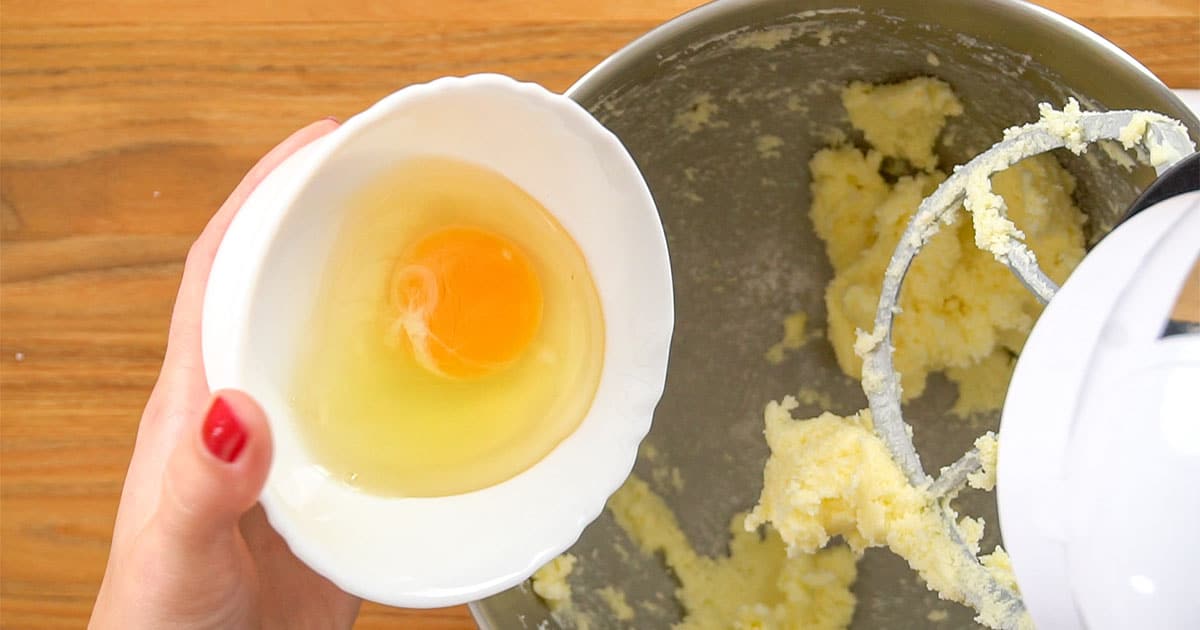 Add the dry ingredients and mix everything together.
When you get a dough, place it on your working surface and create two loaves out of it. Place the loaves in a previously prepared baking pan with baking paper. Make sure to place them apart because they will rise a bit from the baking powder.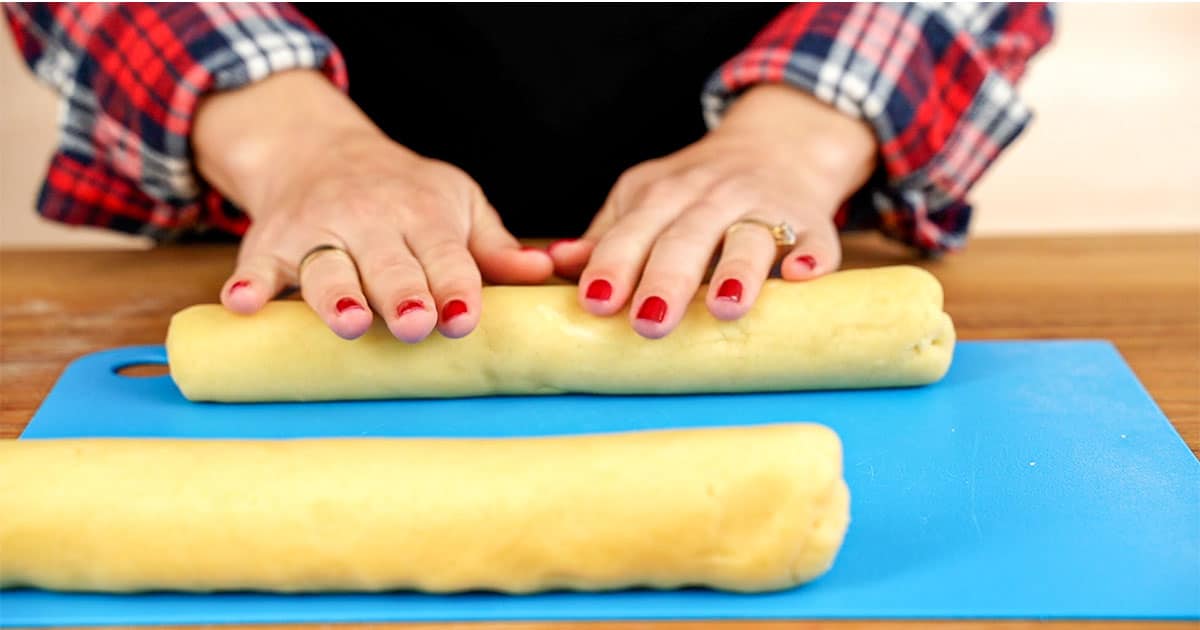 Take a spoon and make a small gap line in the middle as you can see on the photos. Place the baking pan in a previously heated oven. Bake for 10 minutes at 350°F.
Take it out of the oven and fill the gap with raspberry jam and bake for another 10-12 minutes.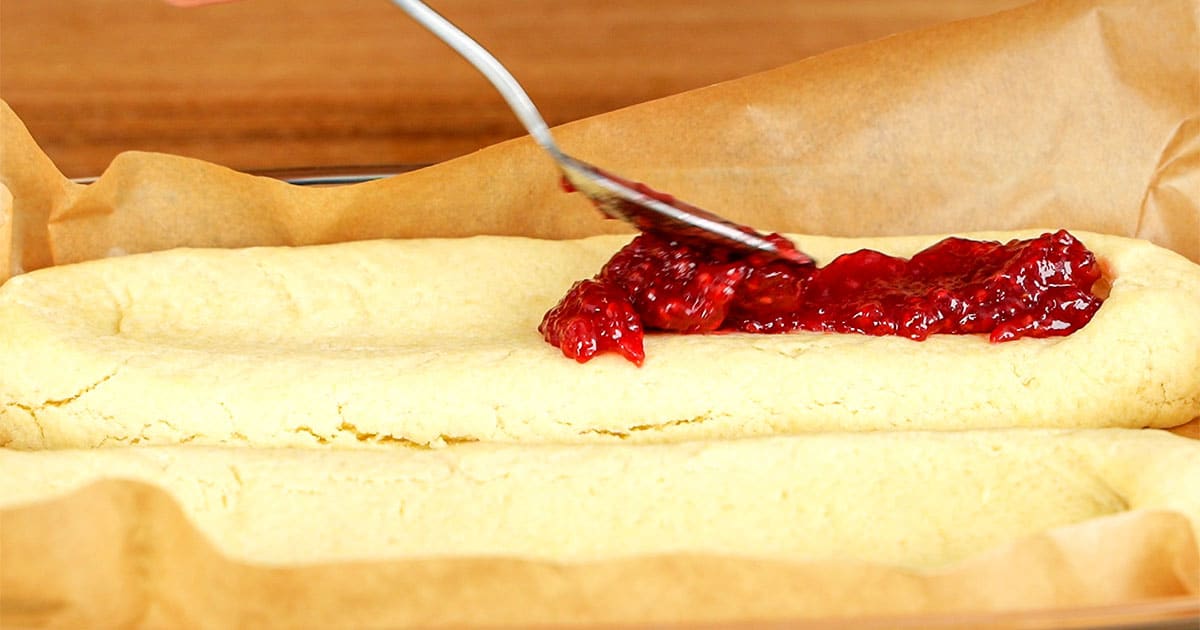 Remove from the oven and leave it to chill for some time before you cut it into slices.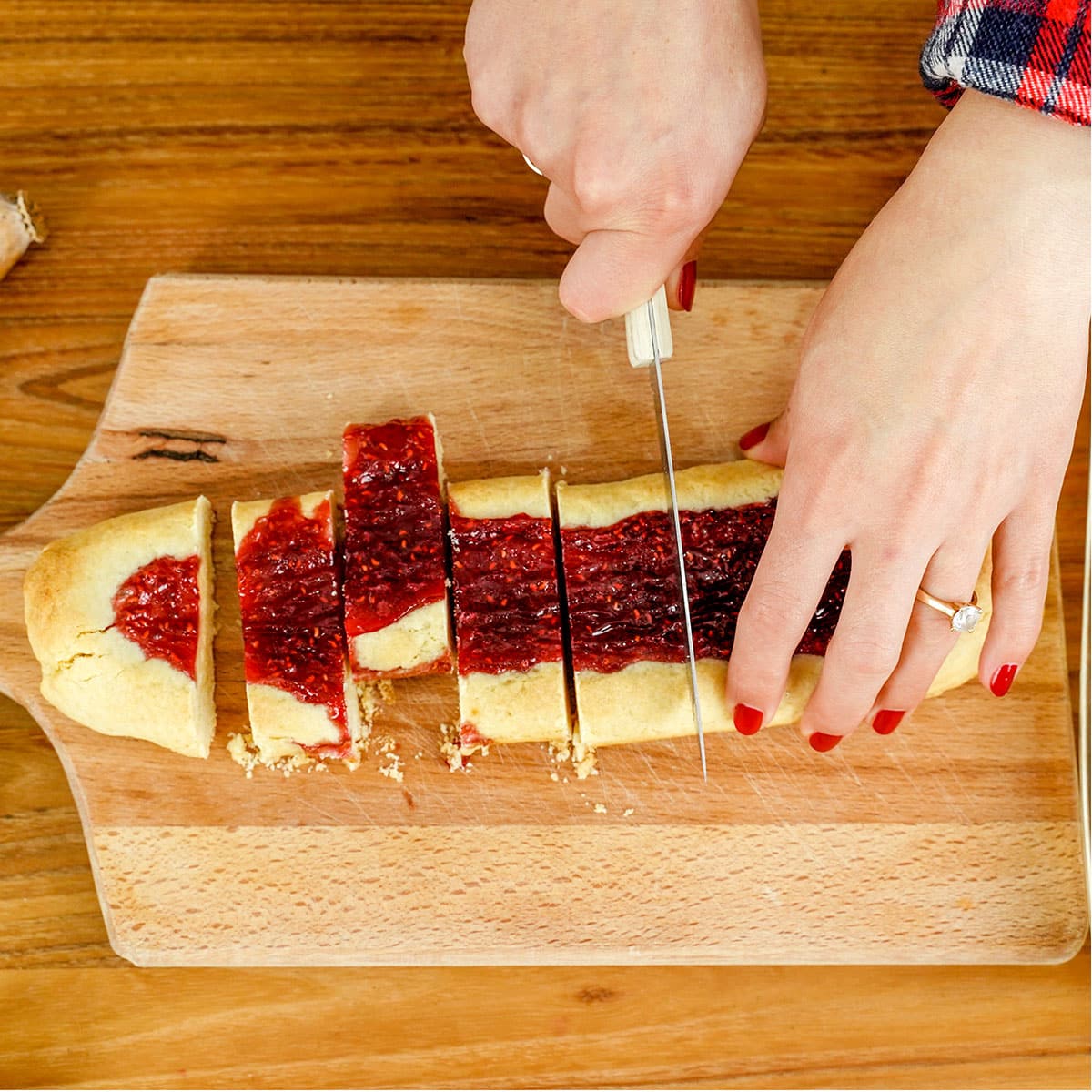 Meanwhile, create the glaze by mixing all the ingredients and pour it over the cookies.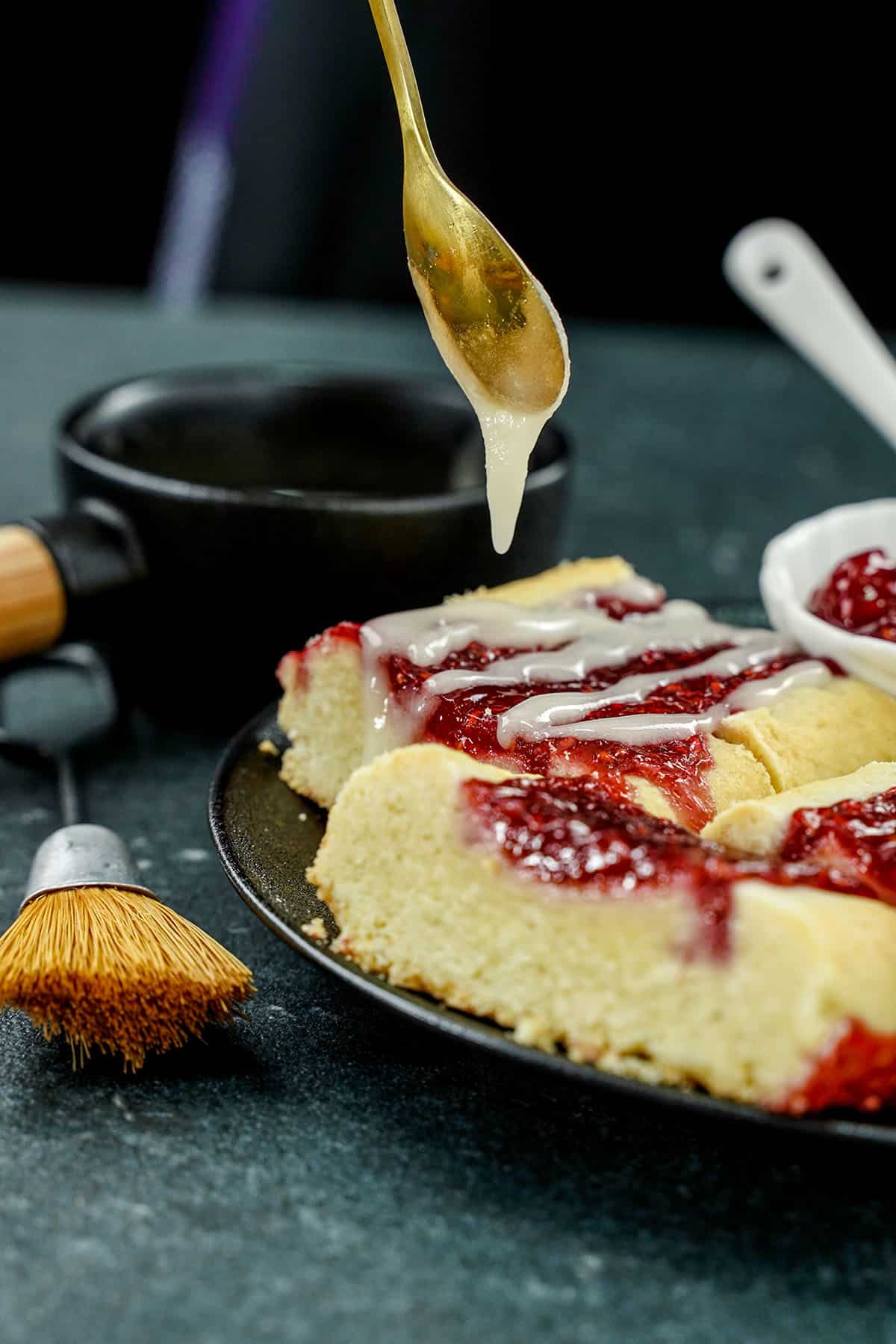 Tips to Make Finnish Ribbon Cookies Perfect Every Time
Use high-quality butter for the best flavor and texture.
Make sure to cream the sugar and butter together until light and fluffy.
Sift the flour before measuring it out to ensure even distribution throughout the dough.
Whip egg whites separately then fold them into the batter gently, being careful not to overmix or deflate them too much while doing so.
Refrigerate your cookie dough at least 30 minutes before rolling out and cutting it on a floured surface with a sharp knife or pizza wheel cutter for more precise shapes that will bake evenly in the oven.
Place cookies on parchment paper lined baking sheets so they don't stick when baked.
Bake cookies in preheated oven. Pre-heating is critical to getting that crisp outside and soft inside - preheating the oven with the cookies inside will leave you with gooey cookies throughout.
Remove from oven carefully using a spatula or tongs, allowing them to cool completely before enjoying.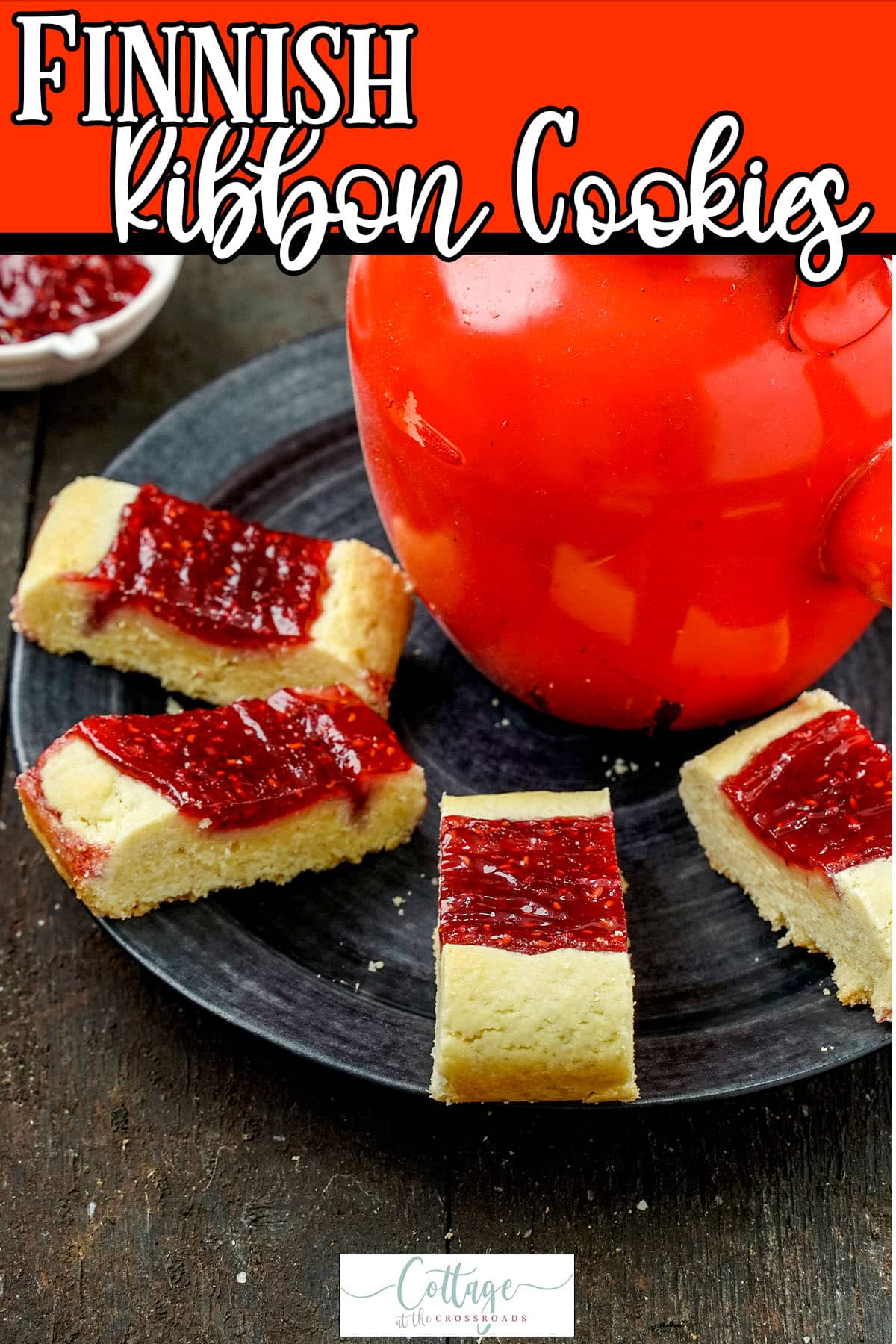 FAQs About Finnish Ribbon Cookies
How do I store the cookies?
Store finished cookies in an airtight container for up to one week. If you want to keep them longer, freezing them is your best option. Place the cooled cookies on a parchment lined plate or cookie sheet and freeze for about two hours until solid. Transfer frozen cookies into an airtight container or plastic bag and store in the freezer for up to two months.
Can I add other ingredients to the cookie dough?
Yes! Feel free to experiment with adding different flavors like vanilla, lemon zest, or almond extract. You can also add chopped nuts, dried fruit, or chocolate chips for an extra special treat.
How can I make the cookies extra special?
Try dipping the edges of your cooled Finnish Ribbon Cookies in melted chocolate for a decadent and delicious twist! Or, sprinkle them with sugar or colored sprinkles before baking to make them even more festive.
No matter how you enjoy them, these Finnish Ribbon Cookies are sure to be a hit! With this foolproof guide, you'll have delicious treats in no time. Now grab your ingredients and get baking! Bon Appetit!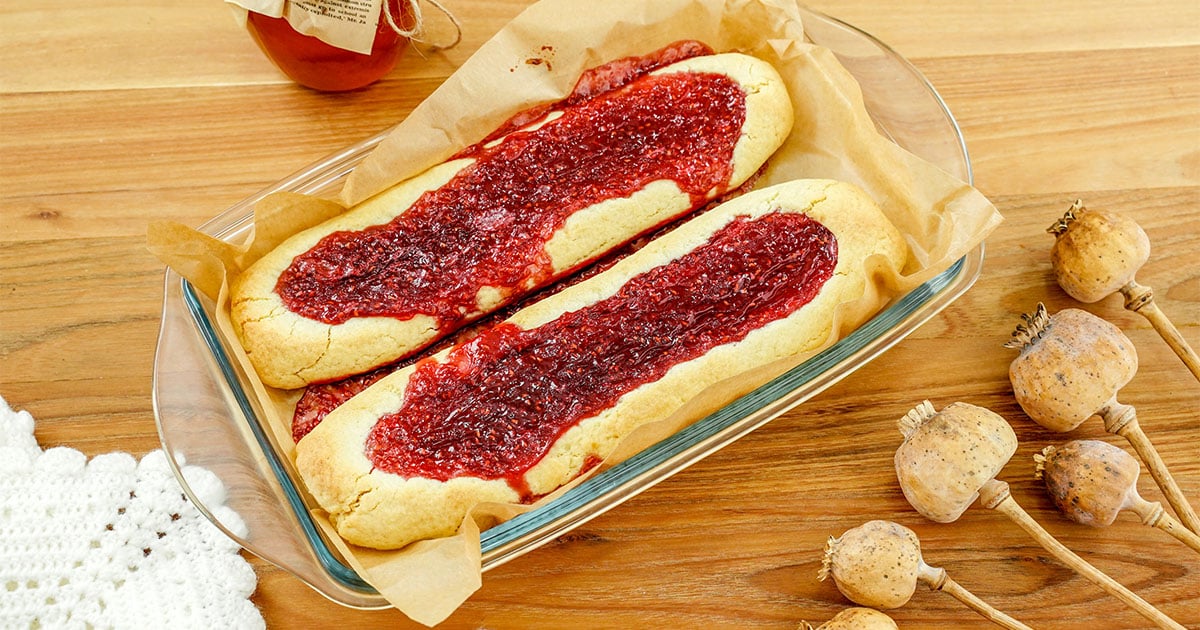 Can I make the cookie dough ahead of time?
Yes! You can prepare the cookie dough up to two days ahead of time and store it in the refrigerator until you're ready to bake. The dough will still be perfectly fine to use when you are ready! Just be sure to bring it back up to room temperature before rolling out and cutting the dough.
How can I make Vegan Finnish Ribbon Cookies?
To make vegan Finnish Ribbon Cookies, substitute vegan butter and flax or chia eggs for the regular butter and egg whites. The rest of the recipe stays the same! Enjoy your delicious vegan treats!
How can I make Gluten-Free Finnish Ribbon Cookies?
To make gluten-free Finnish Ribbon Cookies, substitute a gluten-free all purpose flour for the regular flour called for in the recipe. The rest of the recipe stays the same! Enjoy your delicious gluten-free treats!
How can I add color to my Finnish Ribbon Cookies?
To add color to your Finnish Ribbon Cookies, add a few drops of food coloring to the cookie dough before rolling out and cutting. You can also sprinkle colored sugar on top of the cookies before baking for an extra festive look!
What other recipes can I use these cookies in?
Finnish Ribbon Cookies are incredibly versatile, so they can be used in a variety of recipes. Consider crumbling them into ice cream, using them as a crumb topping for cakes and pies, or turning them into cookie sandwiches with your favorite jam or frosting! The possibilities are endless.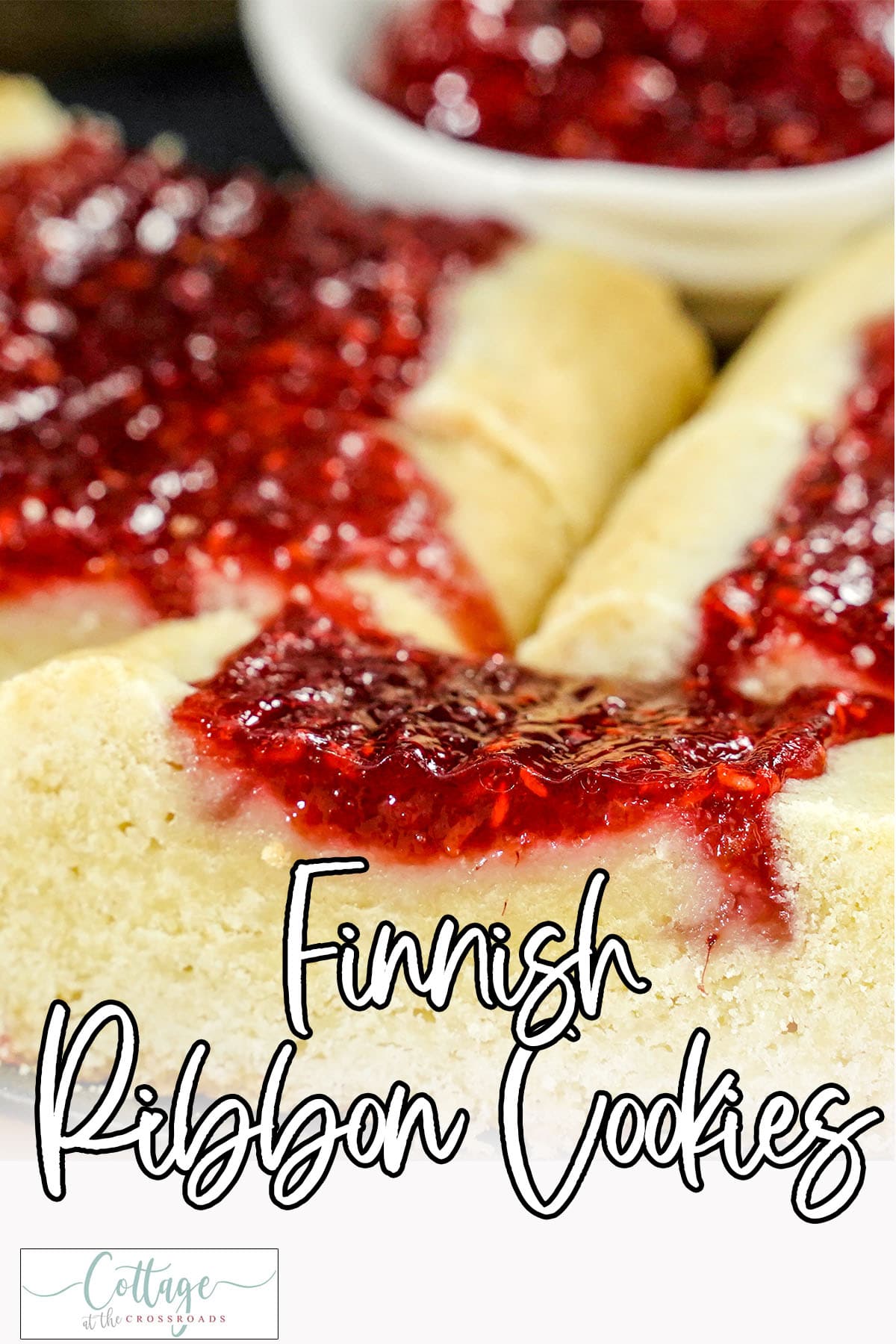 📋 Recipe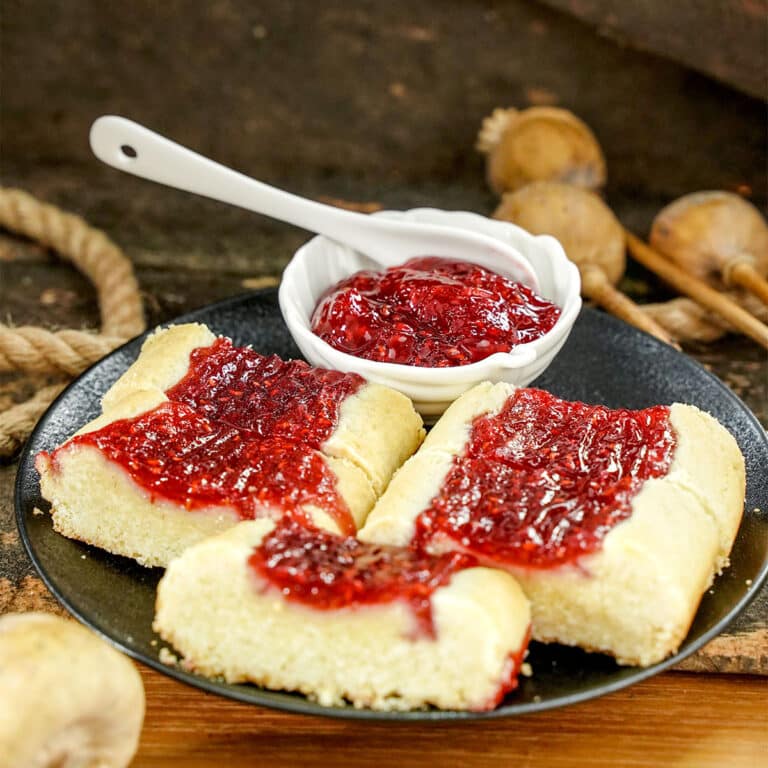 Finnish Ribbon Cookies
Easy and fun to make, these Finnish Ribbon Cookies are a treat to make - and enjoy!
Instructions
In a big bowl mix together the flour, the baking powder and the salt.

2 ¼ cups flour,

½ teaspoon baking powder,

Pinch of salt

In a mixing bowl cream together the butter with the sugar. When everything is well blended add the egg, vanilla and almond extract.

1 cup butter,

1 egg,

1 cup sugar,

1 teaspoon vanilla,

A few drops of almond extract

Add the dry ingredients and mix everything together.

When you get a dough, place it on your working surface and create two loaves out of it. Place the loaves in a previously prepared baking pan with baking paper. Make sure to place them apart because they will rise a bit from the baking powder. Take a spoon and make a small gap line in the middle as you can see on the photos.

Place the baking pan in a previously heated oven. Bake for 10 minutes at 350°F.

Remove it from the oven and fill the gap with raspberry jam and bake for another 10-12 minutes.

Take it out of the oven and leave it to cool for some time before you cut it into slices.

Meanwhile, create the glaze by mixing all the ingredients and pour it over the cookies.

½ cup powdered sugar,

Pinch of salt,

1 tablespoon evaporated milk,

A few drops of vanilla
Nutrition
Serving:
1
cookie
Calories:
282
kcal
Carbohydrates:
40
g
Protein:
3
g
Fat:
13
g
Saturated Fat:
8
g
Polyunsaturated Fat:
1
g
Monounsaturated Fat:
3
g
Trans Fat:
0.5
g
Cholesterol:
44
mg
Sodium:
121
mg
Potassium:
40
mg
Fiber:
1
g
Sugar:
23
g
Vitamin A:
396
IU
Vitamin C:
1
mg
Calcium:
21
mg
Iron:
1
mg