Here it is! Our garden theme Christmas tree in our entry showcases our love of gardening for all to see!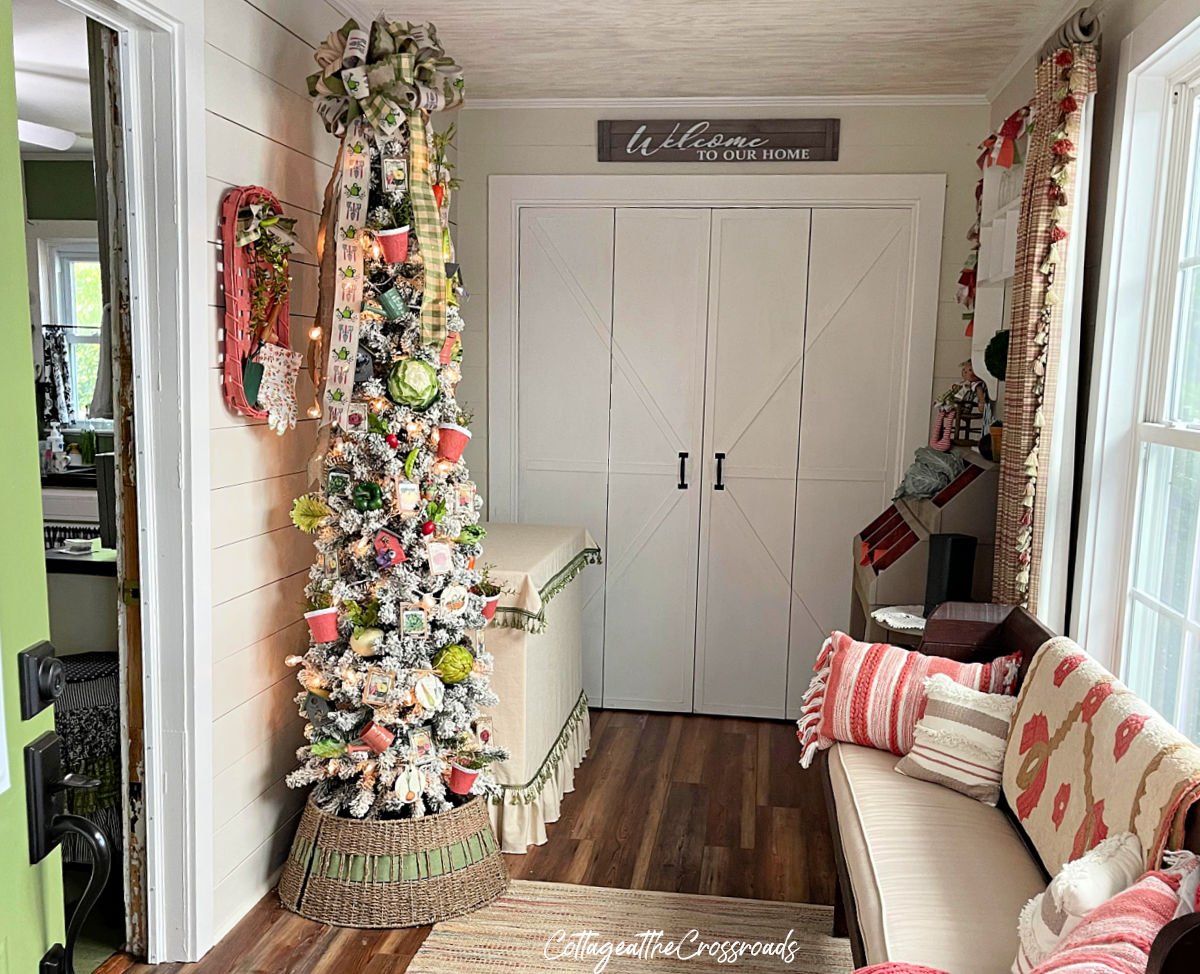 Remember the Christmas tree that I left up after the holidays? It's now been decorated for Valentine's Day, Easter, and now as a garden theme Christmas tree!
You know how much Leo and I love our vegetable garden, right? This tree celebrates our love of gardening.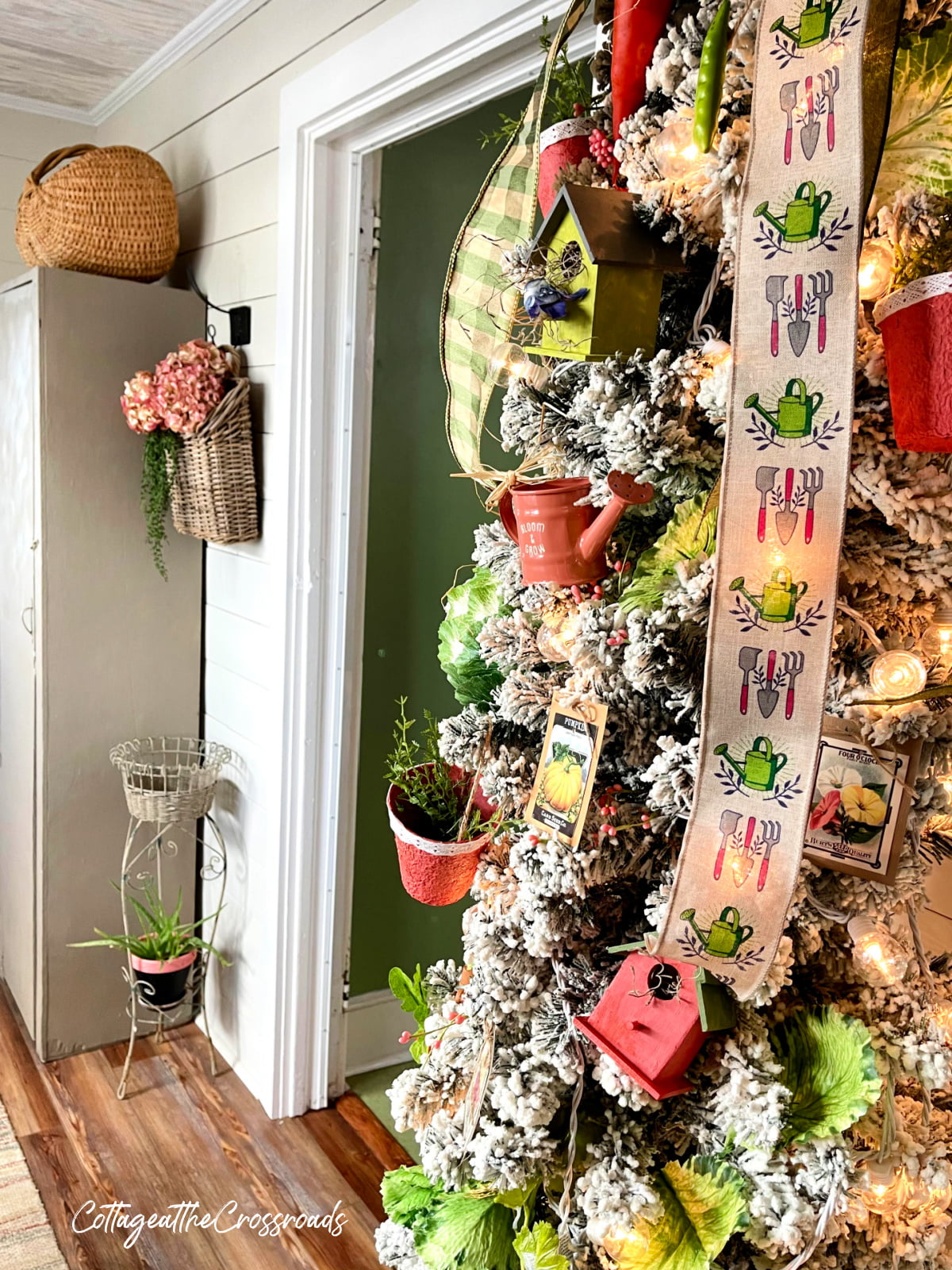 From the ribbon to the vegetables, the handmade ornaments, and the birdhouses, this tree is a true reflection of all the things that we love here at the Crossroads.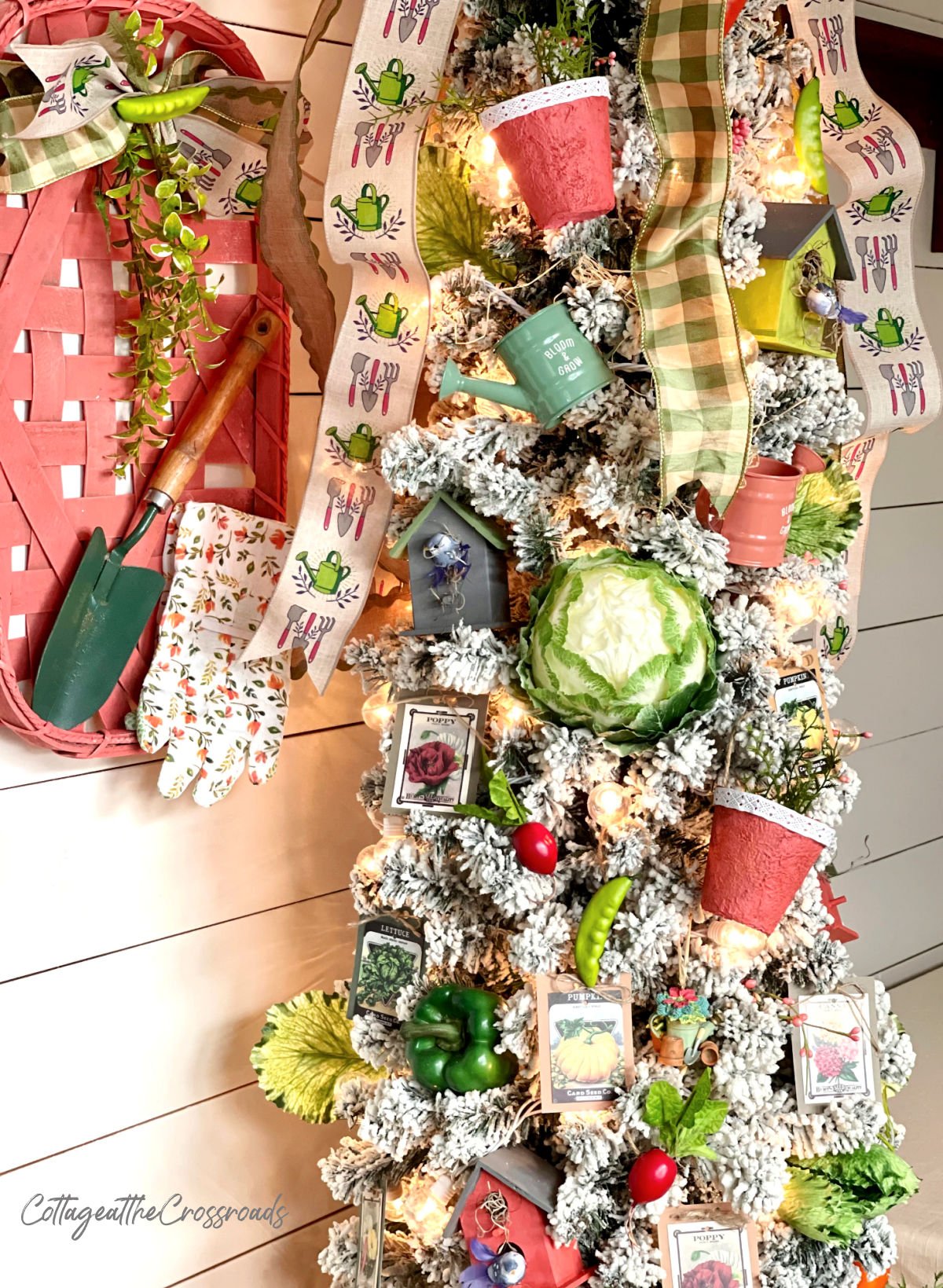 The tobacco basket that's hanging on the wall got decorated, too, with a trowel and some gardening gloves.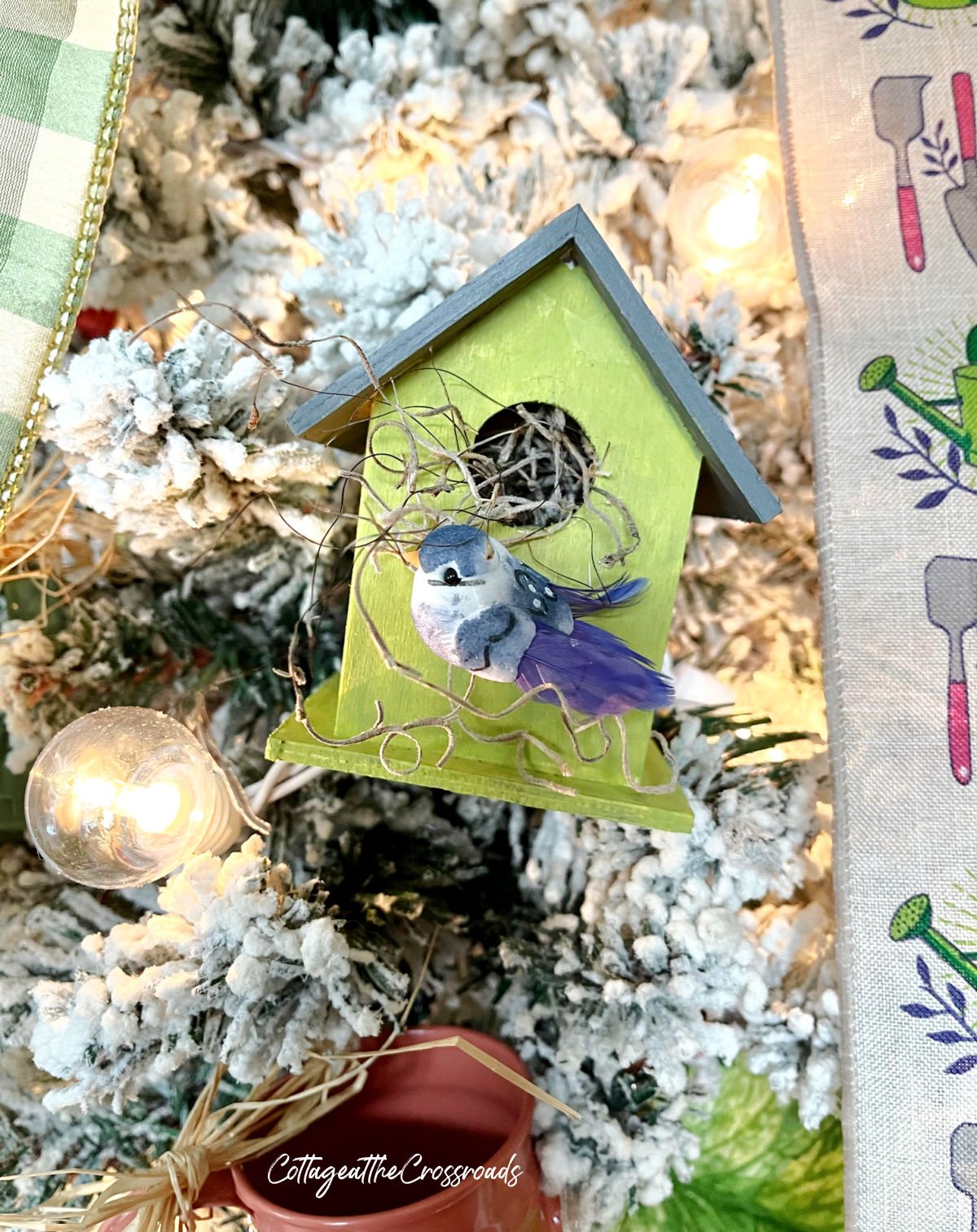 Most of the ornaments on the tree were either made or painted which made decorating this tree as slow as...yep, you guessed it...Christmas!!!
The birdhouse you see in the photo above came from Dollar Tree and I painted and embellished it with a tiny bird!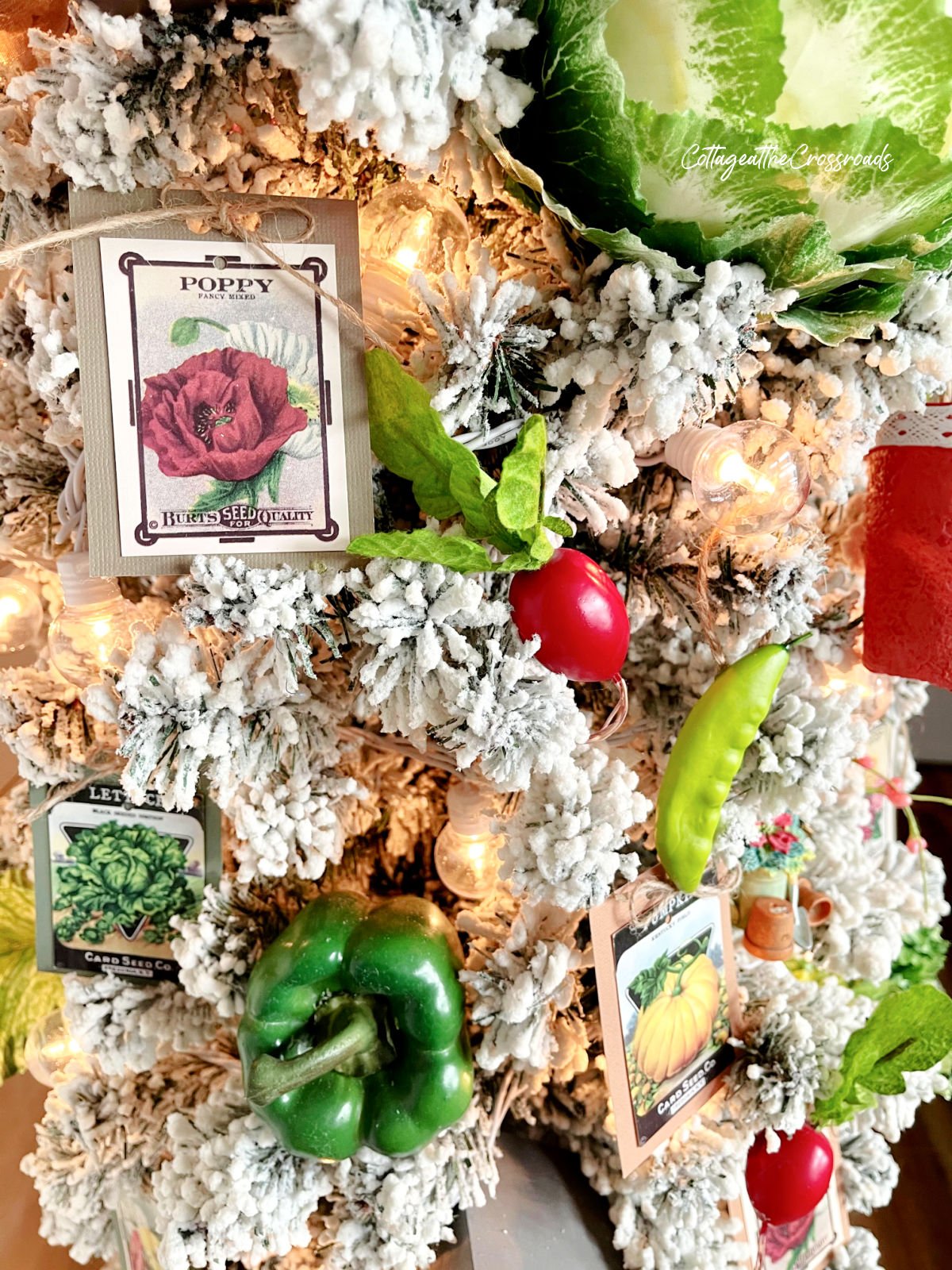 The seed packet ornaments were made with some small seed packets that my Facebook friend Paulette sent me a few years ago. I finally got around to using them.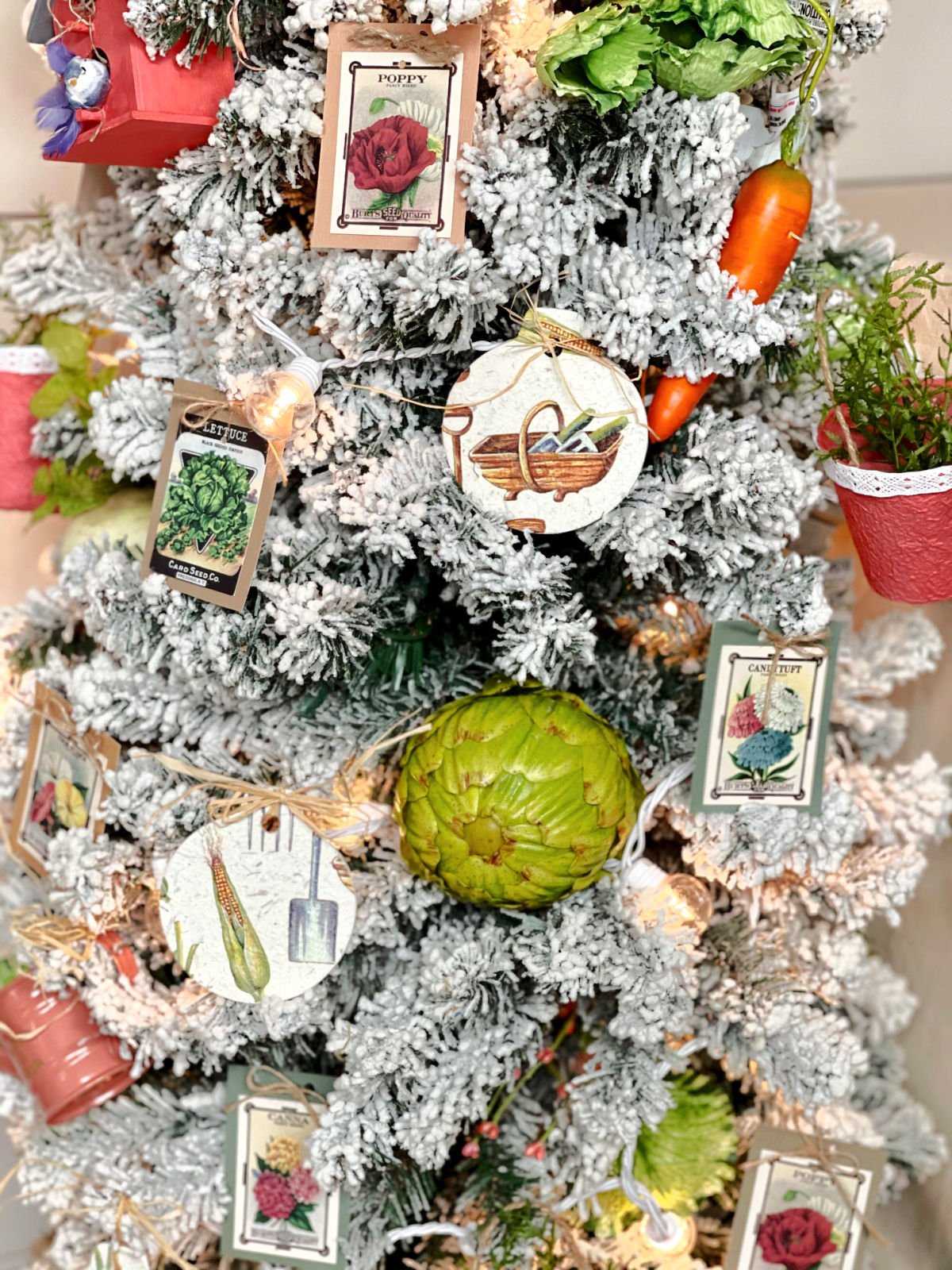 The faux vegetables that you see on the tree were given to me by my friend Brenda a few years ago when her shop was going out of business.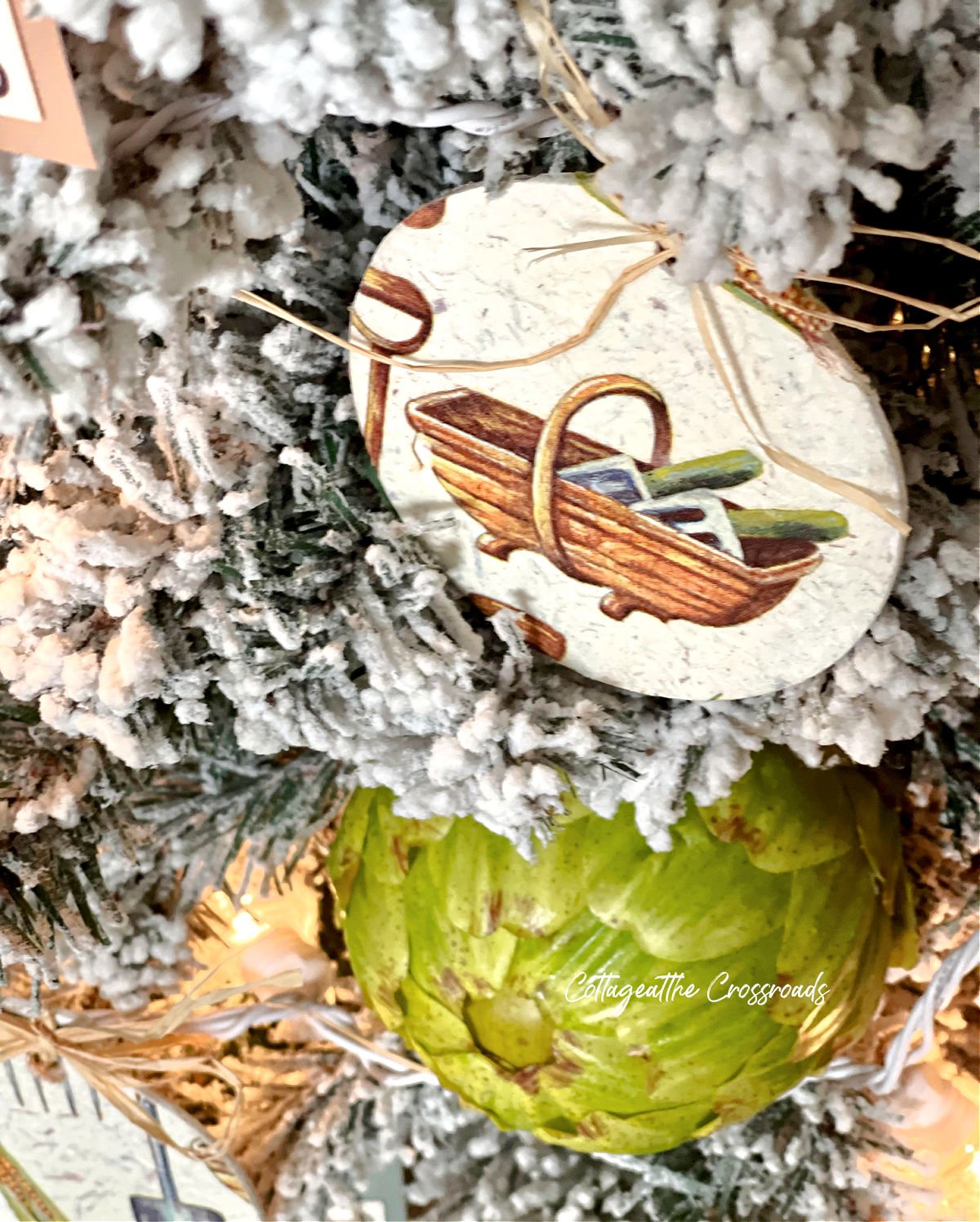 The round ornaments were decoupaged using napkins that I found on Amazon here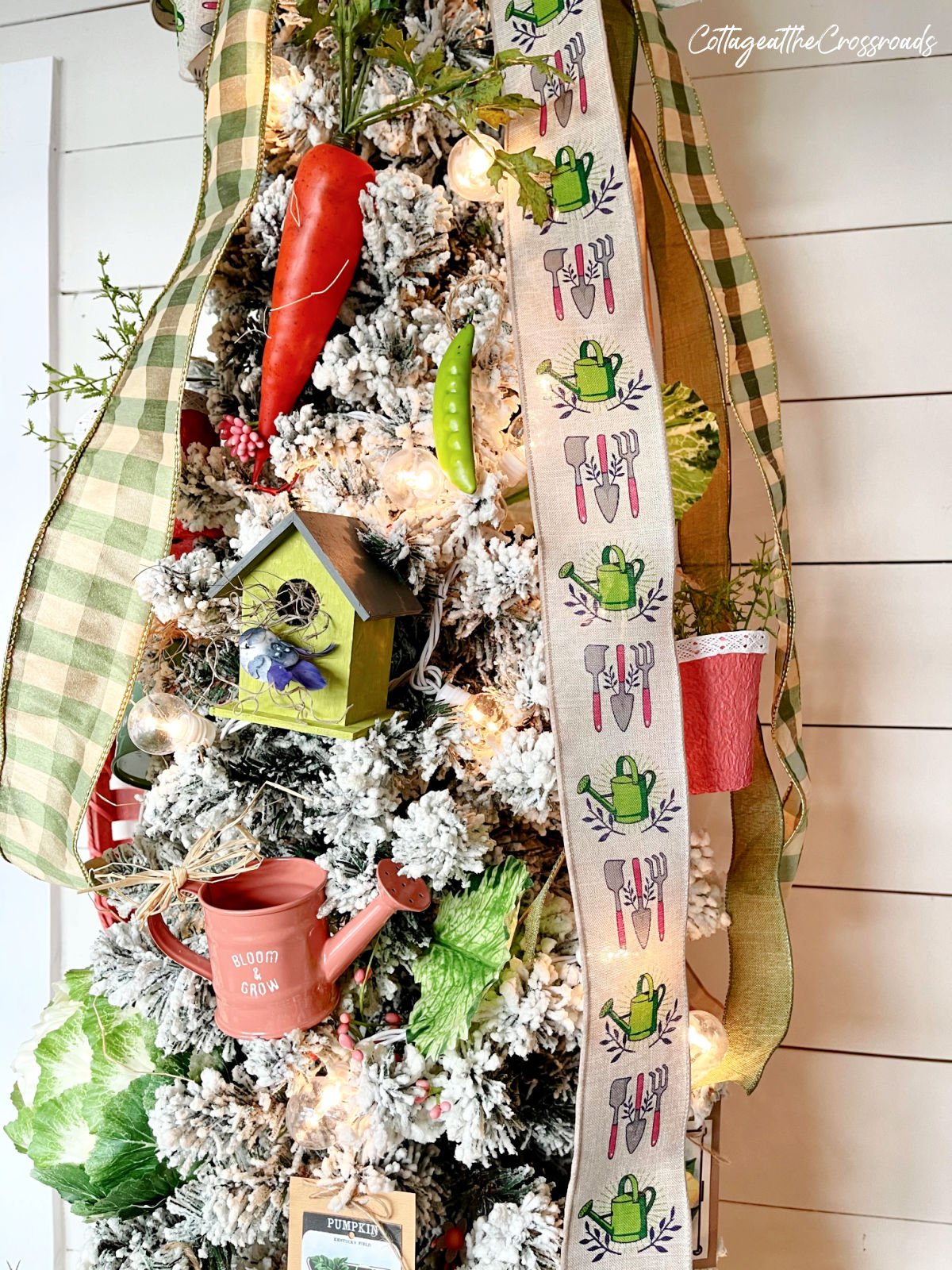 The ribbon with the gardening tools and the watering can really makes this tree, don't you think?
It is available on Amazon here: GARDENING TOOLS RIBBON but I was able to find it at a better price on Etsy.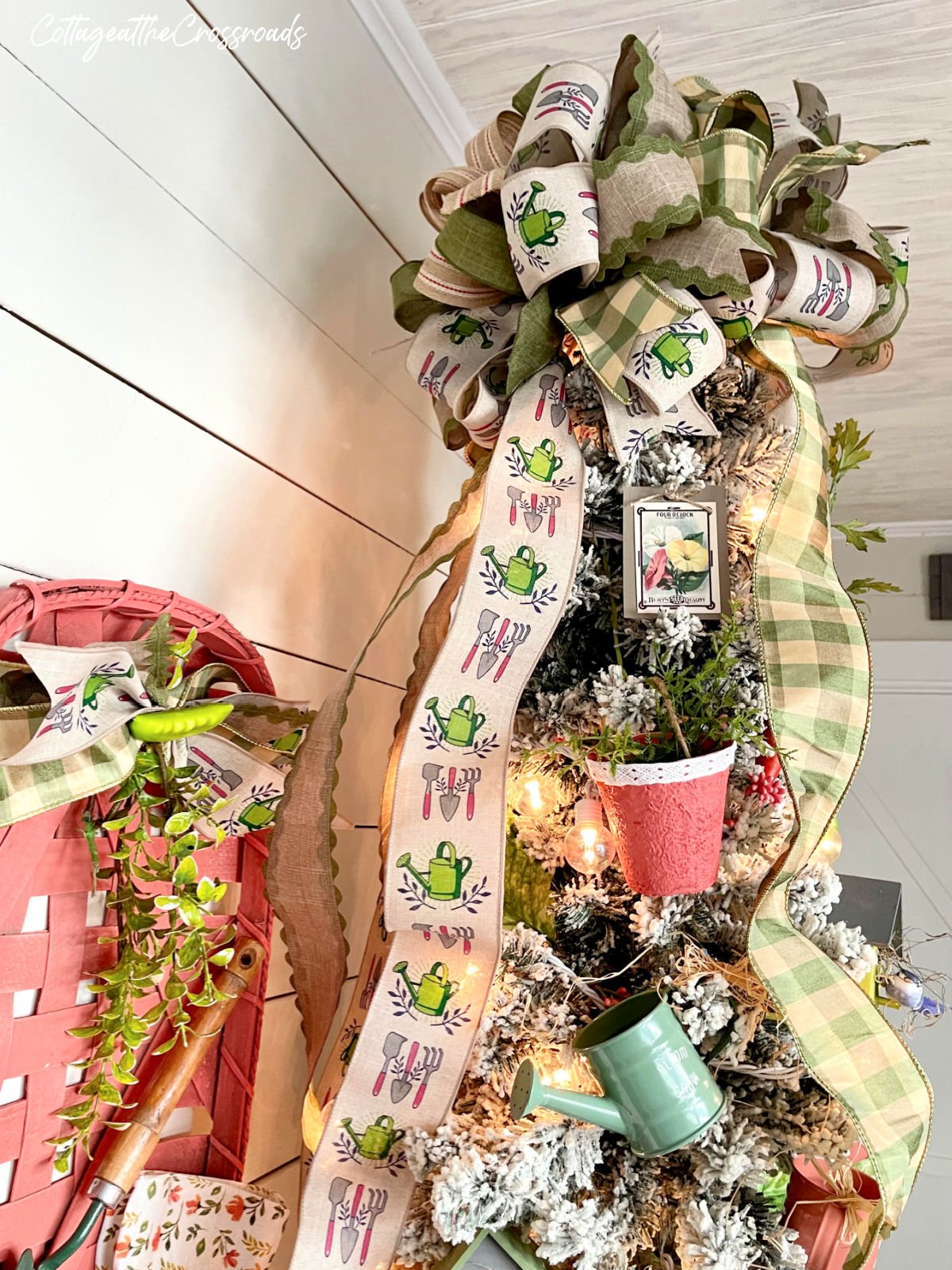 My friend Ann Bell came to the rescue again by making this gorgeous double bow for the top of the tree.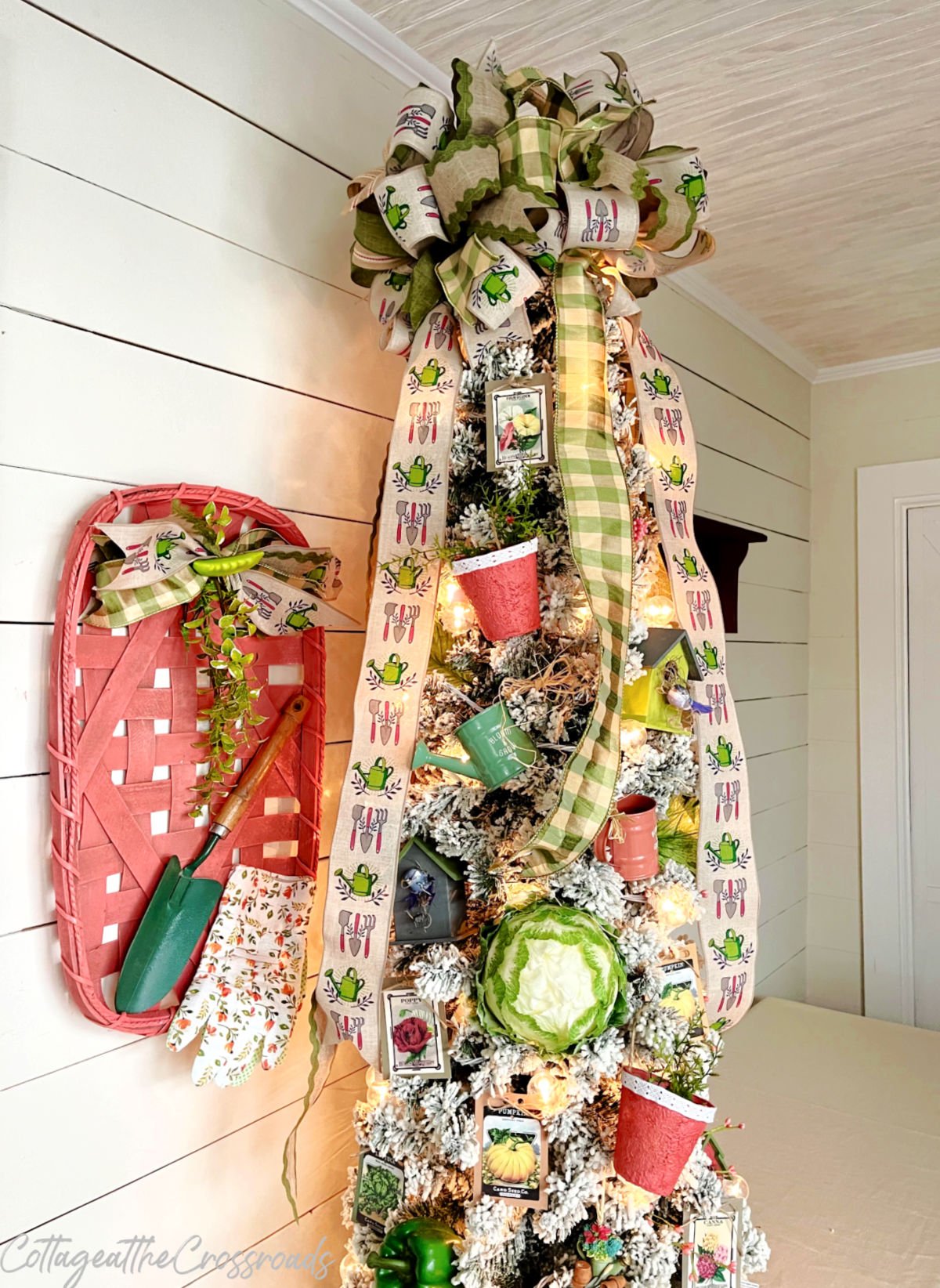 One of these days I'm going to learn how to make bows with multiple ribbons, and as soon as I do, I'll teach you as well!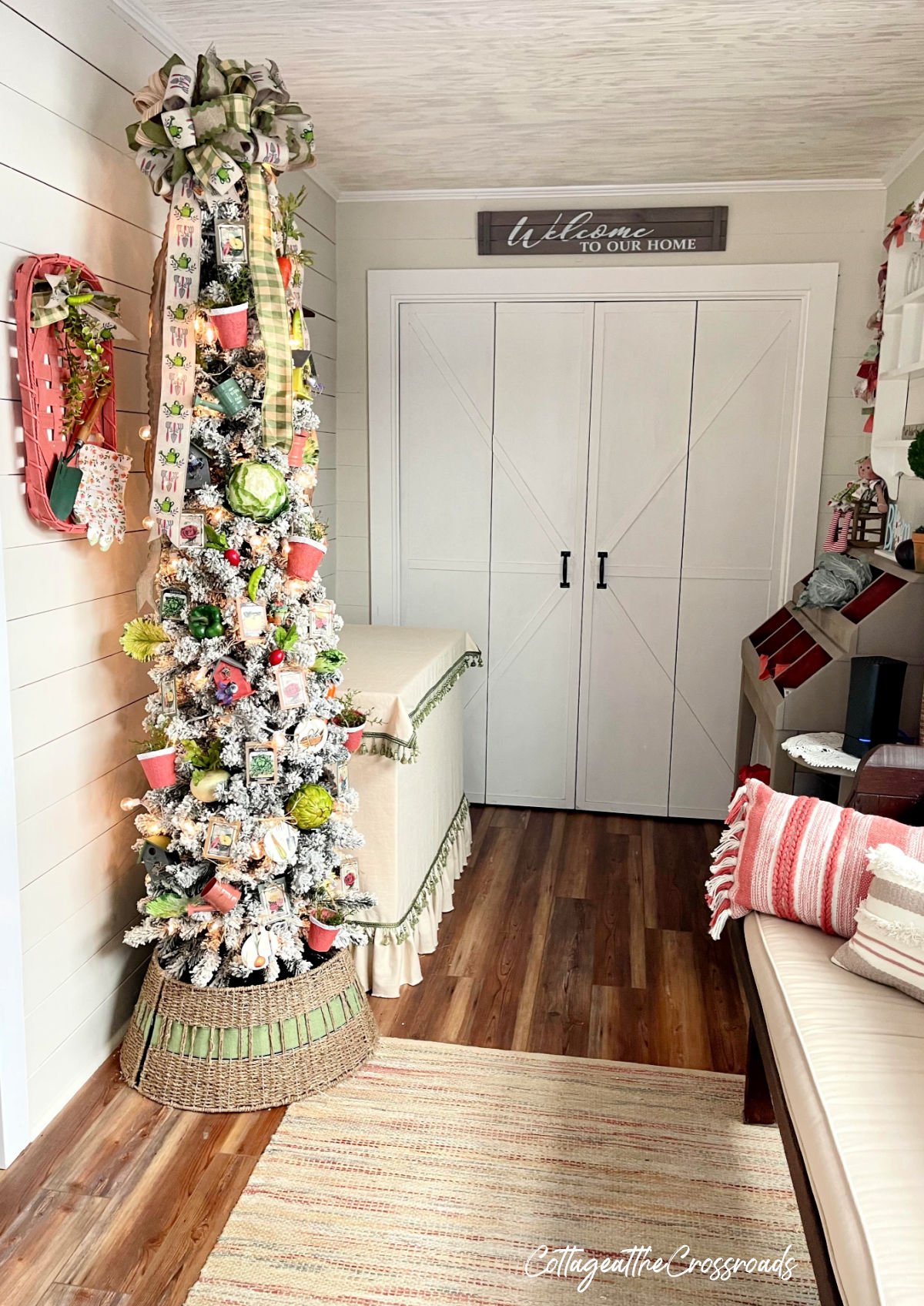 At the base of the tree is a woven collar that I ordered from Amazon several years ago. It comes with a red plaid ribbon but once I started decorating this tree for all the seasons, I removed the plaid ribbon and replaced it with a solid green ribbon. You can find it here (affiliate link): RATTAN CHRISTMAS TREE COLLAR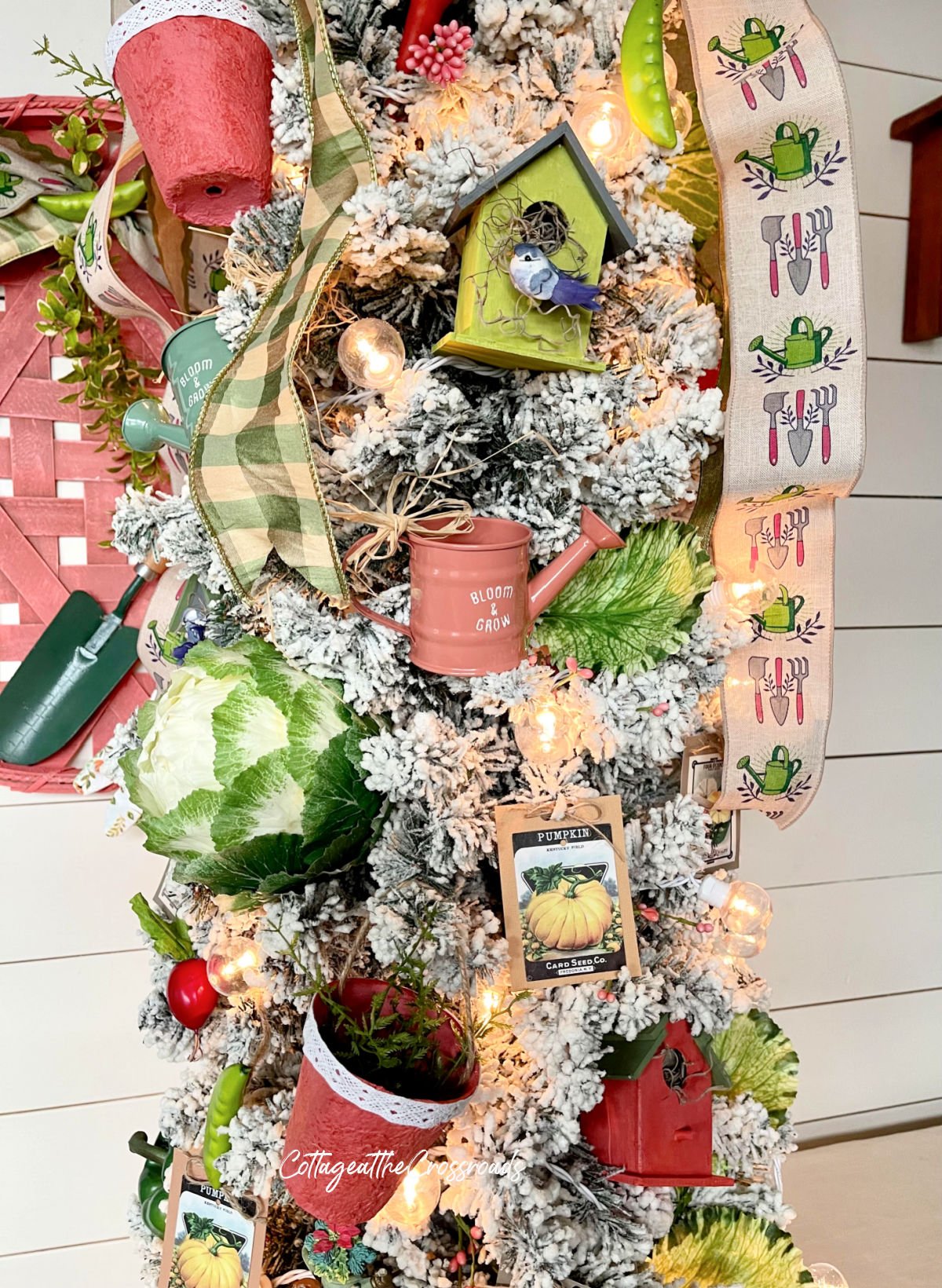 You're probably wondering if I used any of my Chalk Couture on this garden Christmas tree. Well, yes, I did! Look closely at the little watering cans. I added the words BLOOM AND GROW to them!
The painted peat pots have some greenery tucked down inside to look as if something has started growing.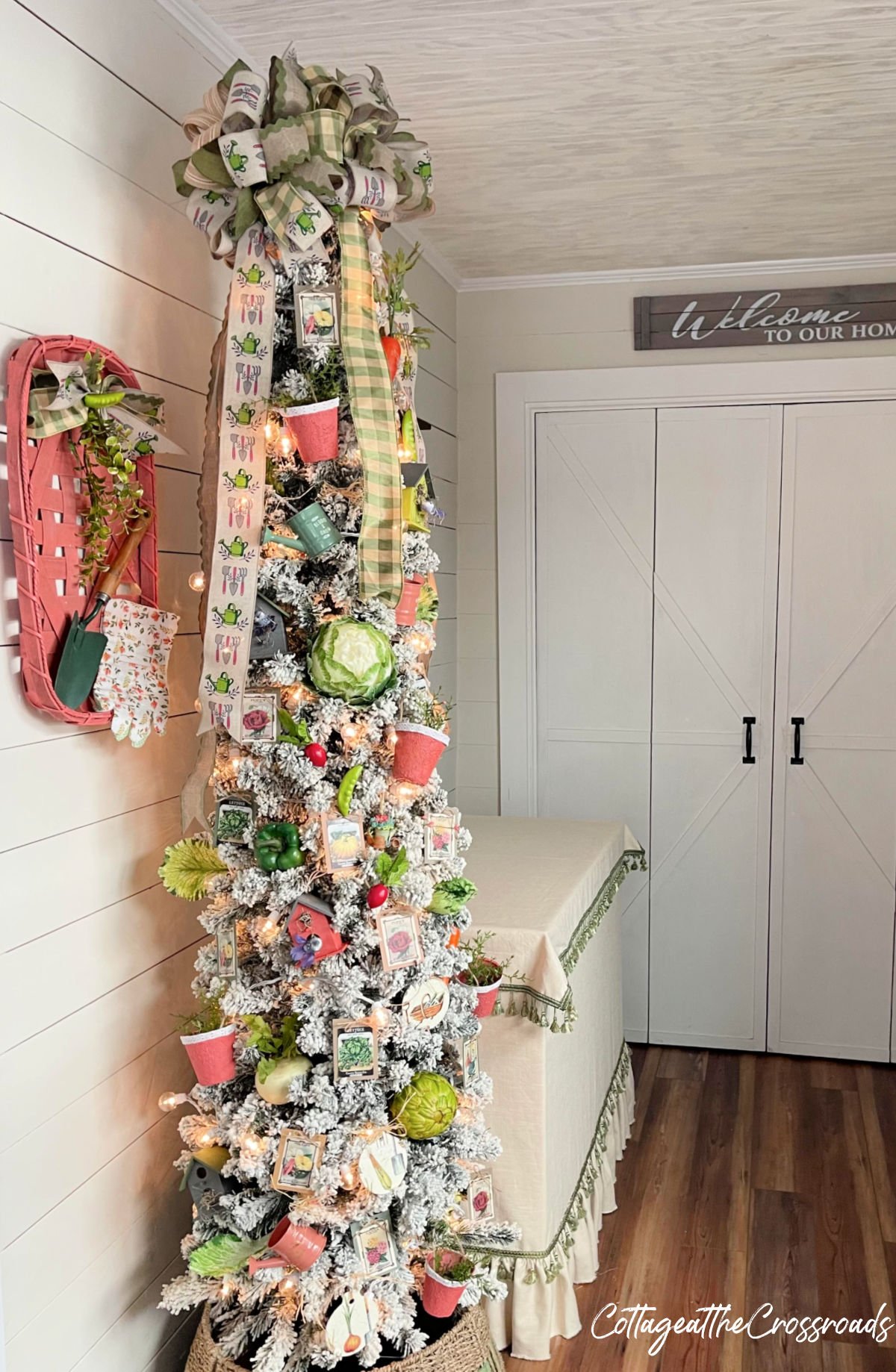 I hope you've enjoyed seeing my Garden Theme Christmas Tree in our Entry. Now I need to get outside and tend to those real vegetables that we have growing in our garden.
But I'll leave you with this thought that's on my shelf.