AH! Spring has arrived and today I'm sharing my DIY Easter Tree. It's decorated with beautiful spring colors and welcomes anyone who comes to our back door.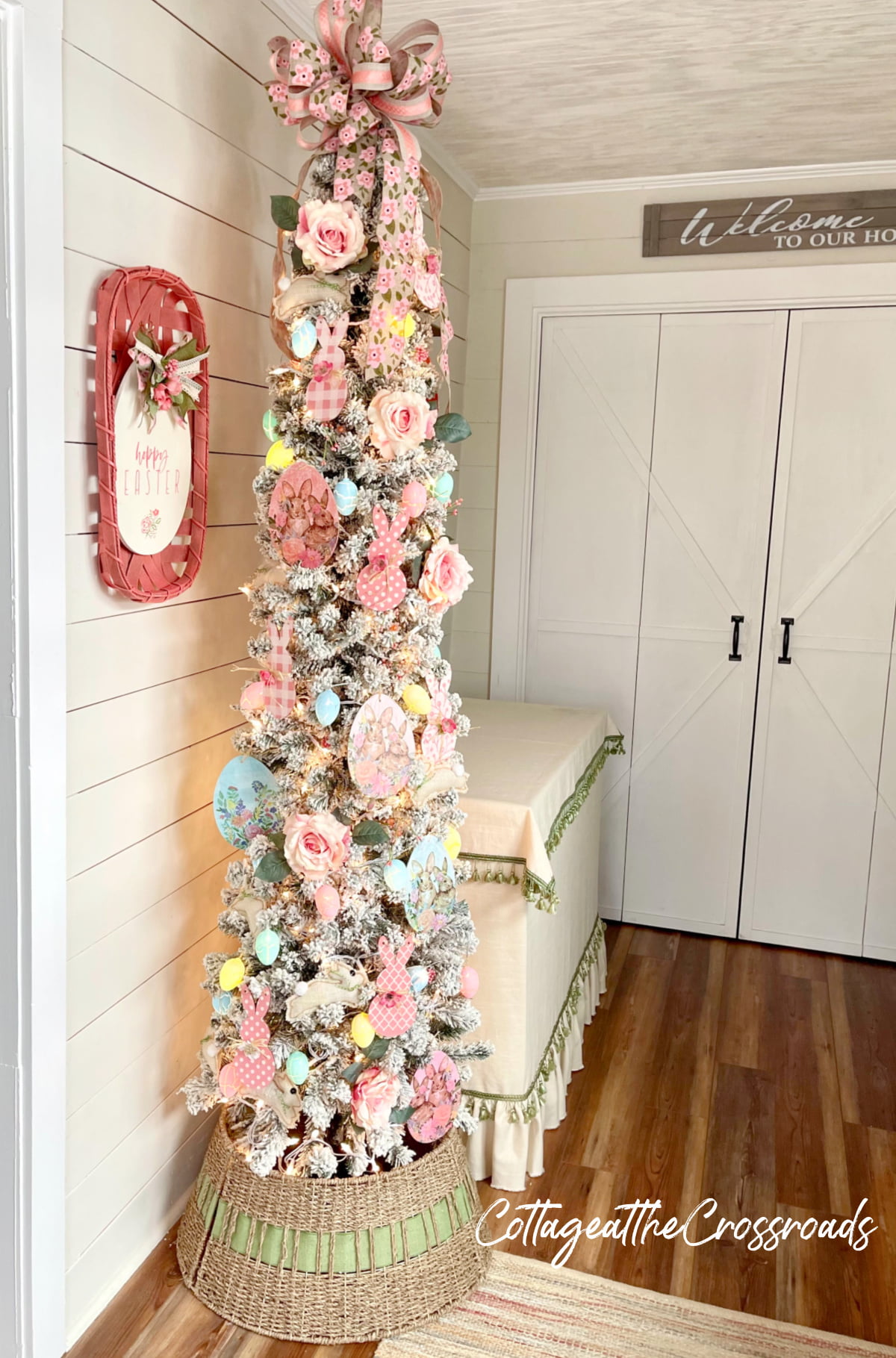 Hello friends! I'm back sharing my decorated Easter tree with you. If you remember, I left up one of our Christmas trees, decorated it for Valentine's Day, and now it's ready for Easter.
Hey! I'm a firm believer in that Christmas trees aren't just for Christmas any more! I'm hoping to keep this one up throughout this year and decorate it for all the seasons.
That's because it's the first thing that anyone sees when they enter our back door, including us. I just love how it welcomes spring as well.
How to DIY an Easter tree
To convert the Christmas tree into an Easter tree, I first removed all the decorations including the DIY garland. Then I had to replace a strand of white lights that had burned out. This tree has been up since late October and we leave the lights on day and night.
Next, I ordered some BATTERY OPERATED EASTER EGG LIGHTS from Amazon. Actually, I ordered one set and liked them so much I promptly ordered another strand!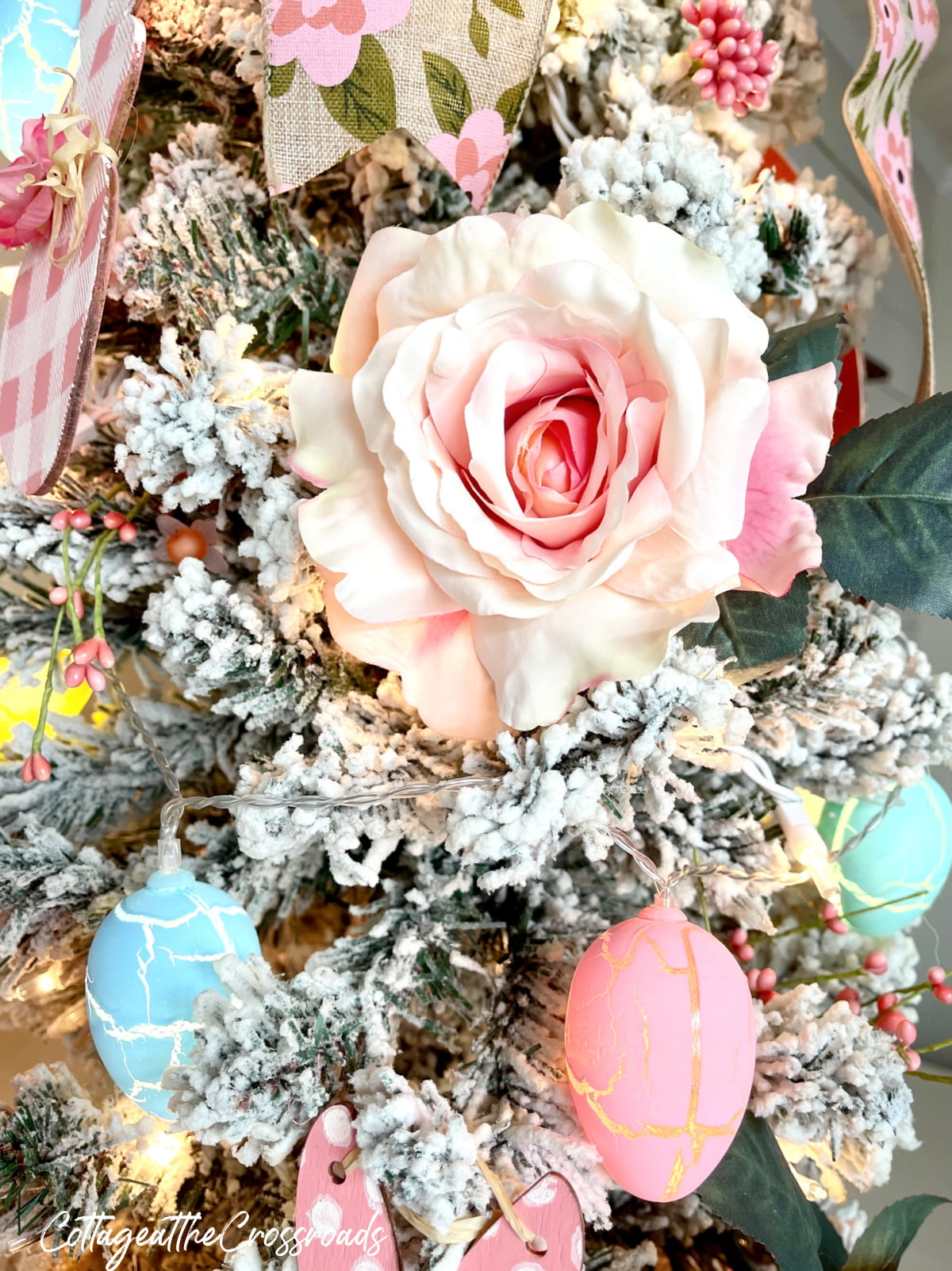 Imagine my delight when I saw that the pink eggs looked slightly coral colored because that's the color that I use as an accent in the mudroom!
Next, I started going through my stash of Easter decor used from previous years and found some faux roses and pip berries that I tucked into the branches. I also put my white burlap bunnies that I made a few years ago on the tree.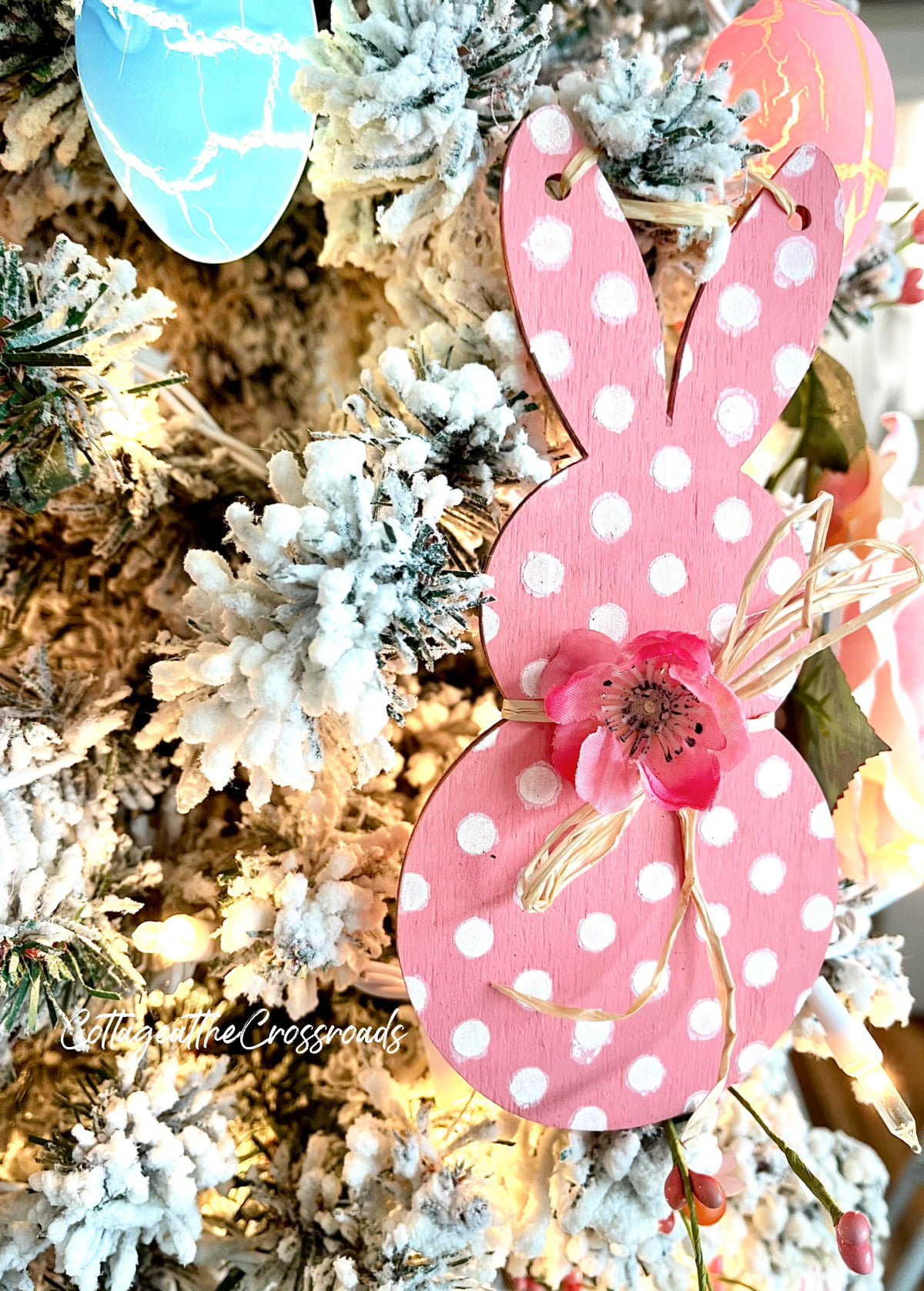 Next, I painted some wooden bunnies that I ordered from Michaels (sorry, they are out of stock now!) and used a little Chalk Couture to decorate them.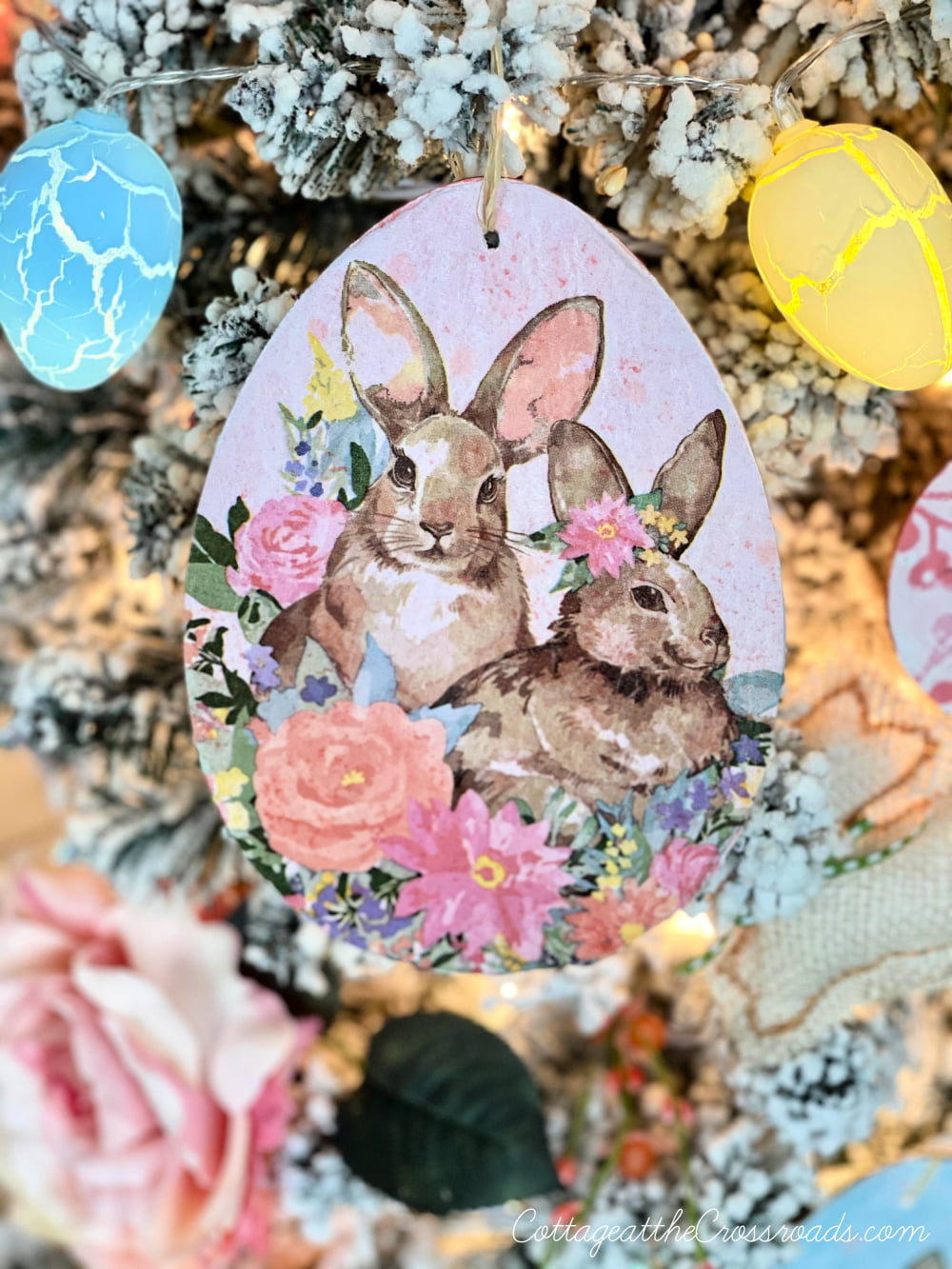 I had also ordered some wooden eggs from Michaels and decoupaged them with napkins. They turned out so pretty! You can get all the details on how to make them (including a video).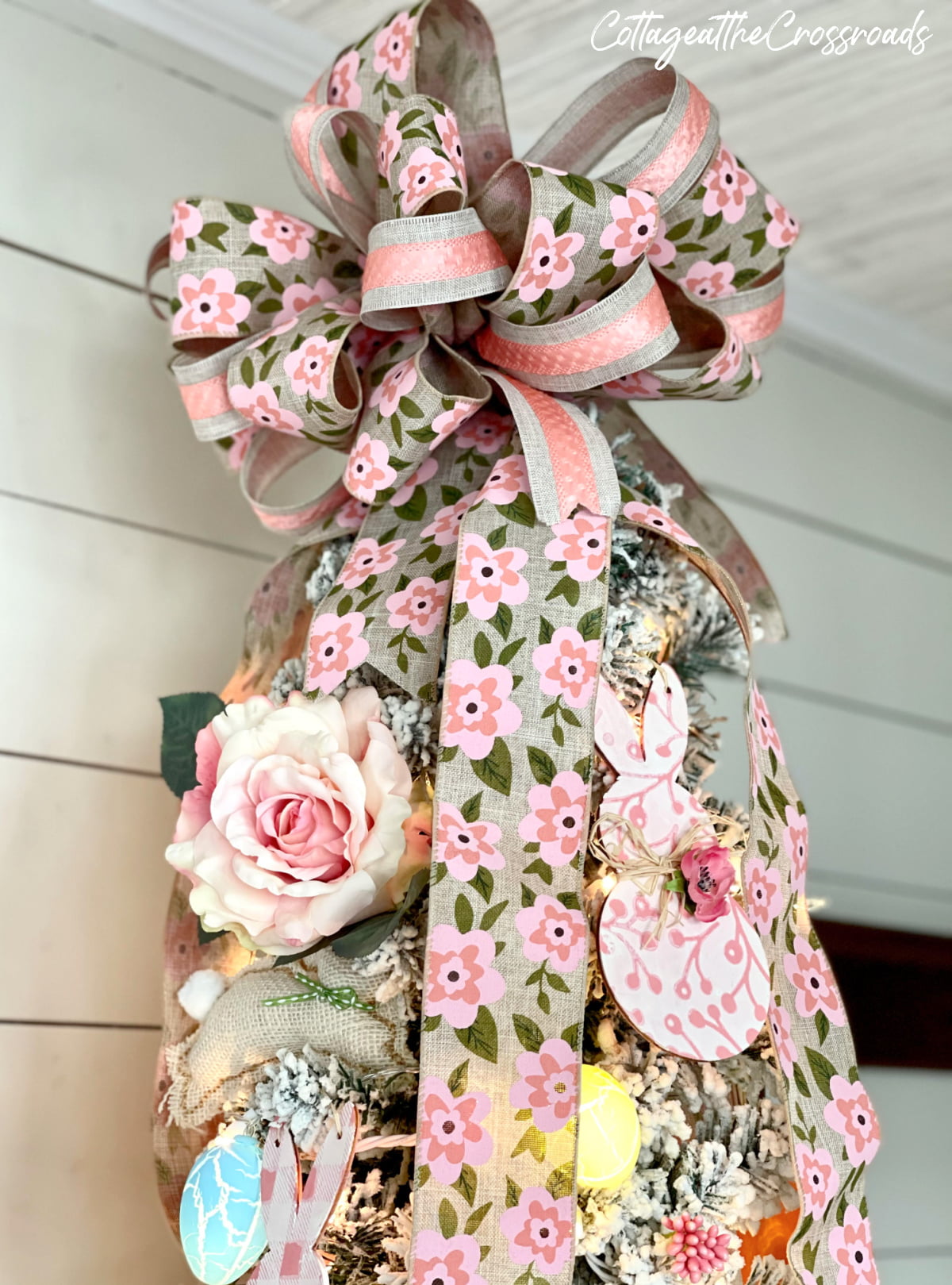 After everything else was placed on the tree, my friend Ann made this beautiful bow for the top of my Easter tree. The ribbons came from Michaels also. (This is not a sponsored post for Michaels! I just used some of their products in decorating my Easter tree!)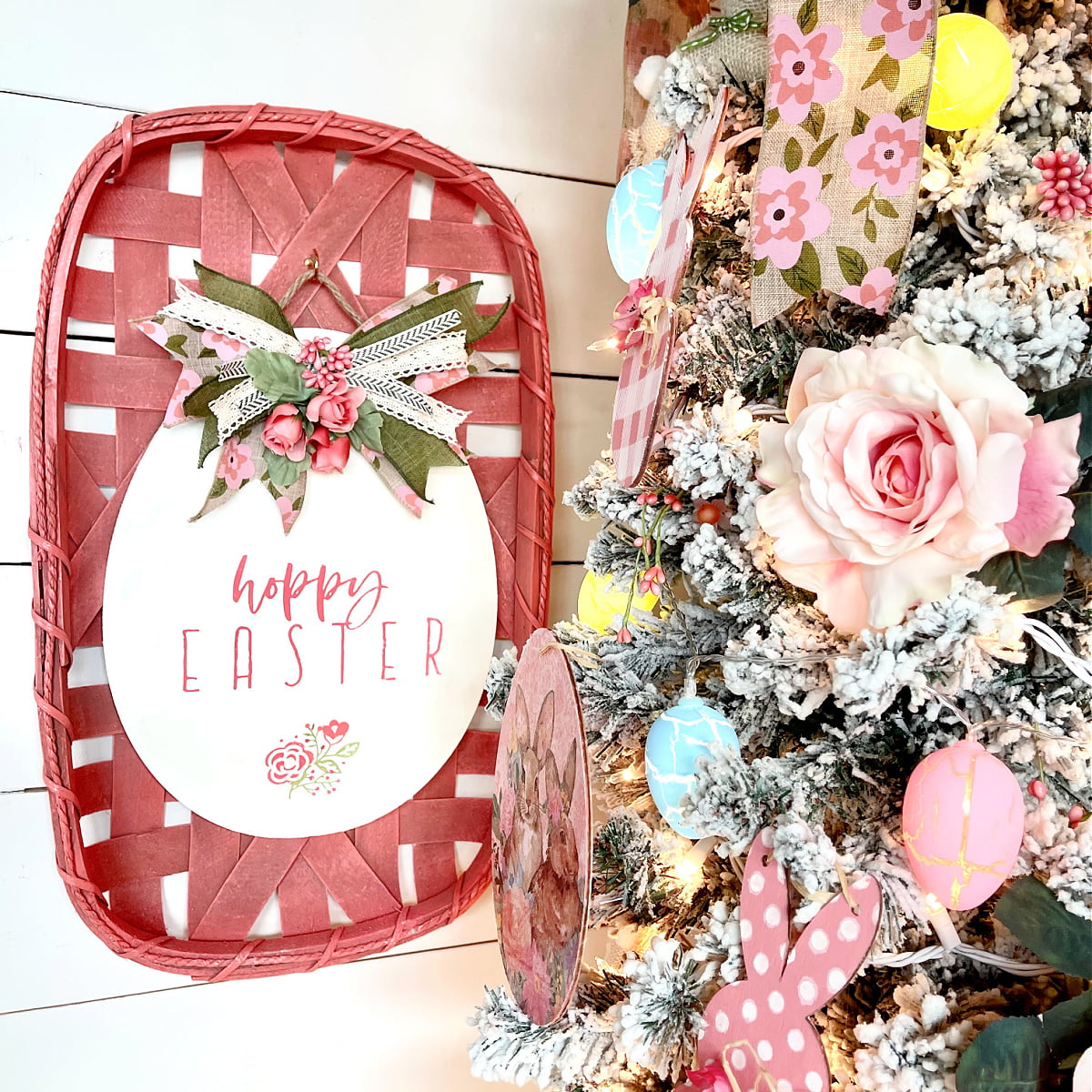 Because I have had a tobacco basket hanging beside the tree for a while, it got decorated for spring also with a Chalk Couture design.
I love how Chalk Couture helps me decorate for the seasons! If you are interested in learning more about it, just leave a comment below.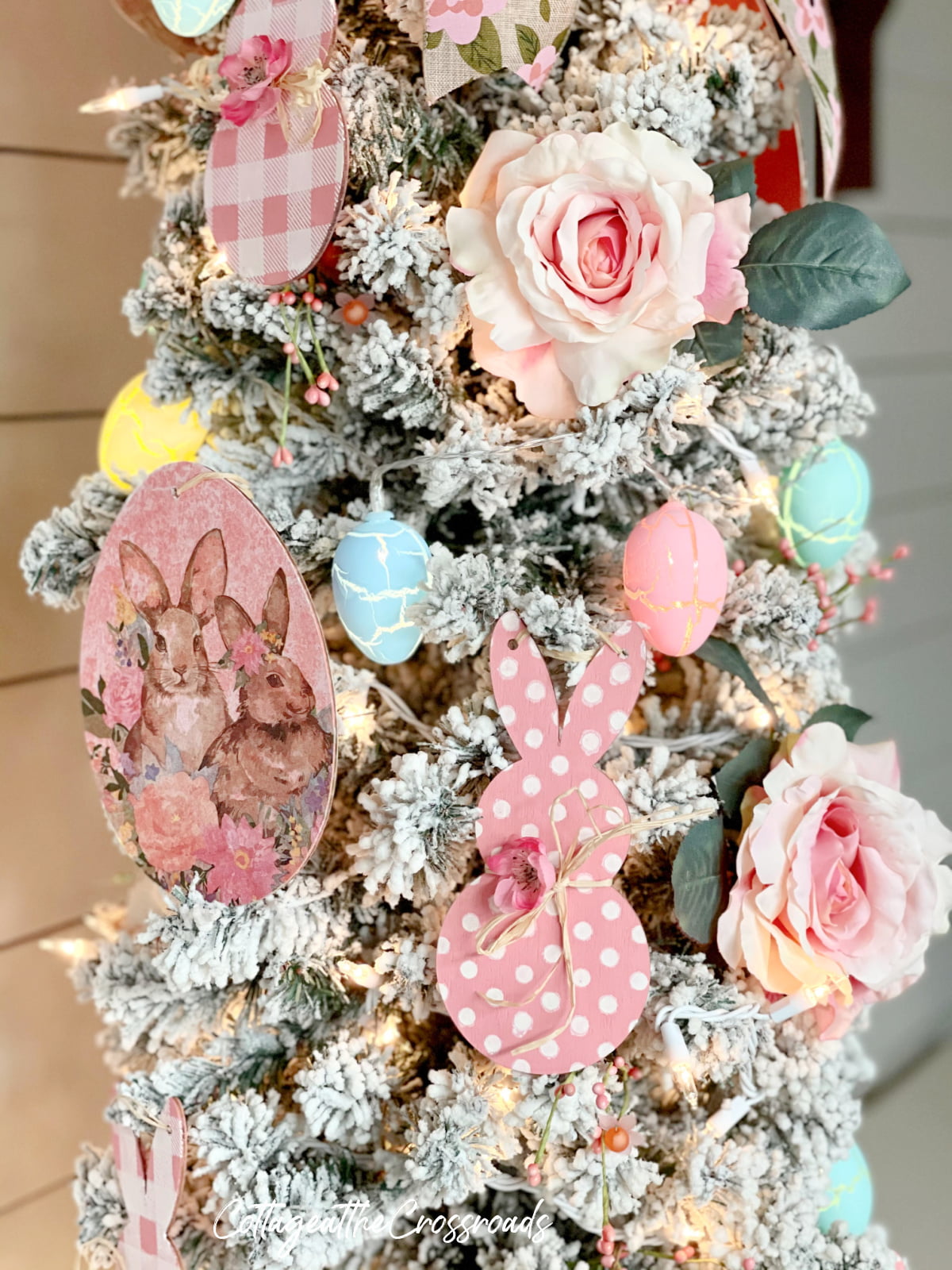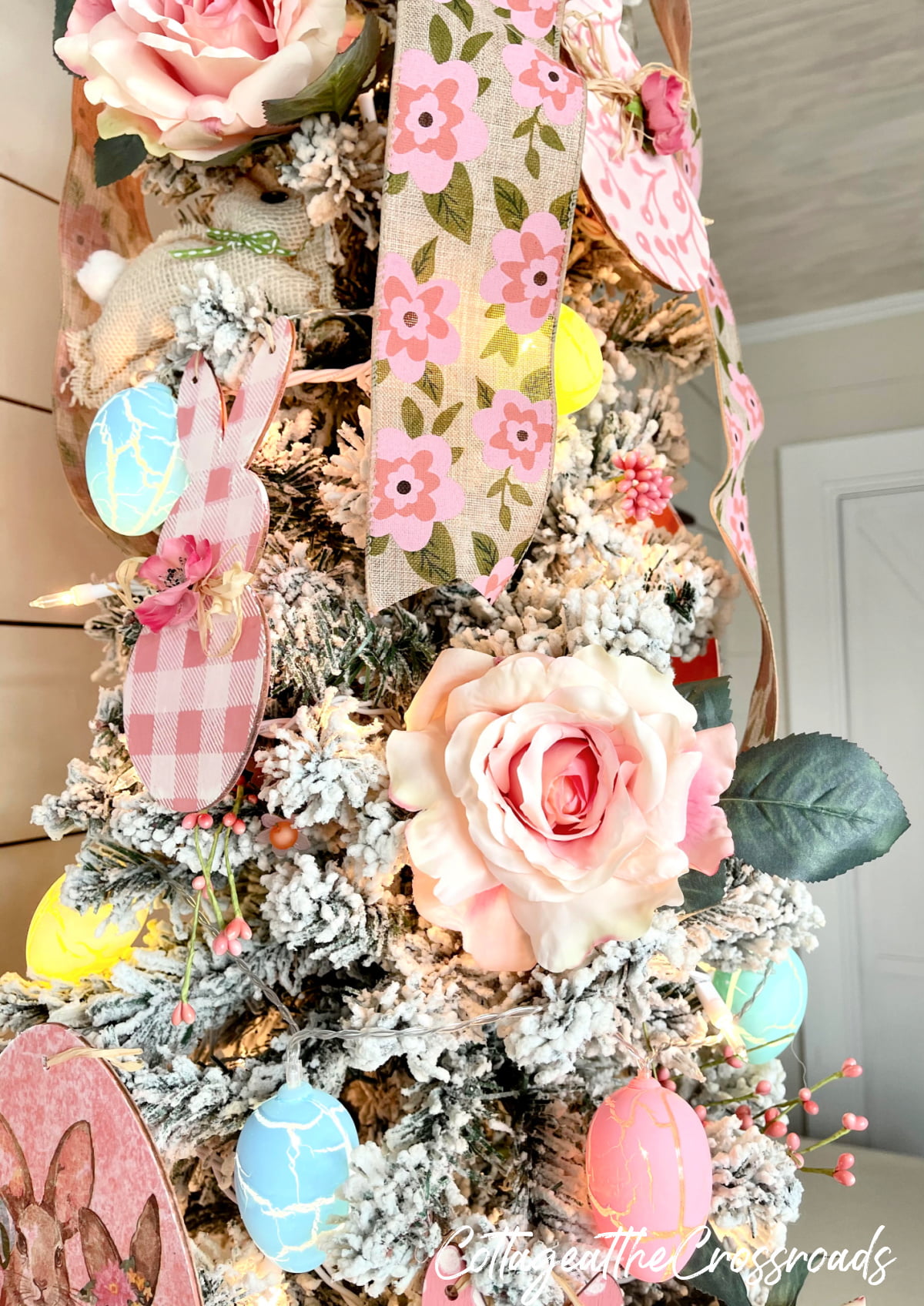 I am so glad that I left up this skinny Christmas tree and am using it to celebrate the seasons.
And I saved money by DIYing a lot of the decorations. But the tree just would not be the same without the Easter egg lights, would it? They are beautiful when lit and you can get them here on Amazon: BATTERY OPERATED EASTER EGG LIGHTS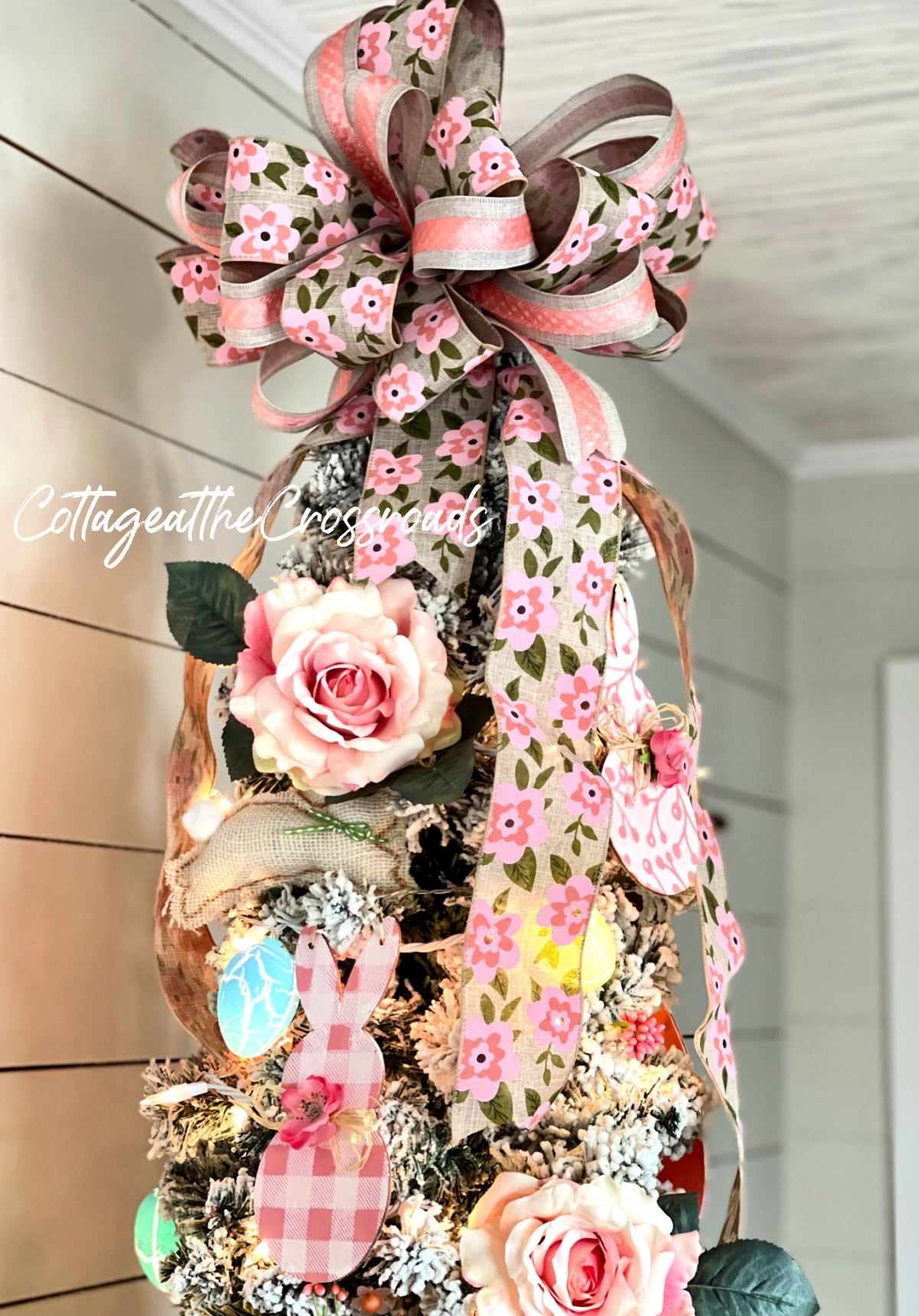 I love all the colors and I can't think of a better way to usher in spring.
I hope you are beginning to see signs of spring. Is it just me or has this past winter lasted forever???