These bunnies are multiplying rapidly around the house! For the past few nights, I've been working on these easy-to-make white burlap bunnies while watching TV. Before I knew it, I had made 9 of them. One fell in the floor and Lucy, our dog, snapped it up and ripped it to shreds before I could do anything! I guess they look like dog toys to her.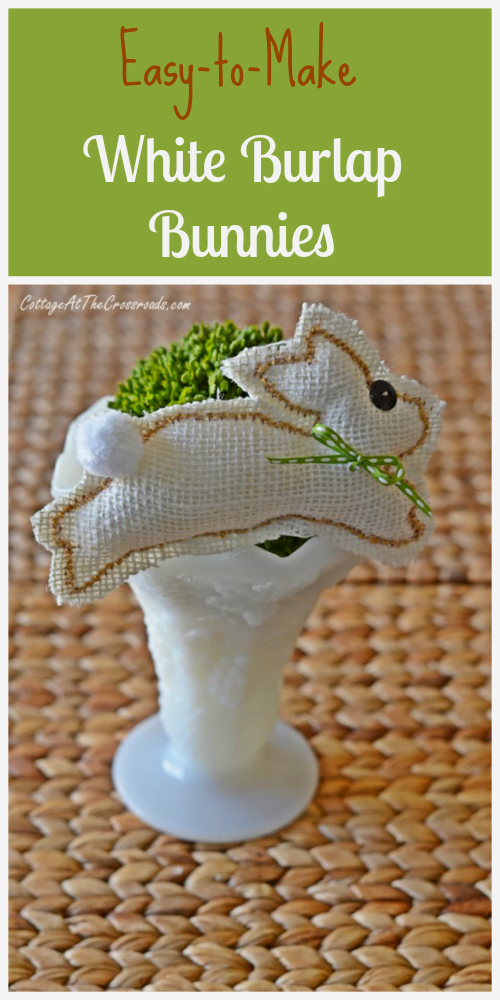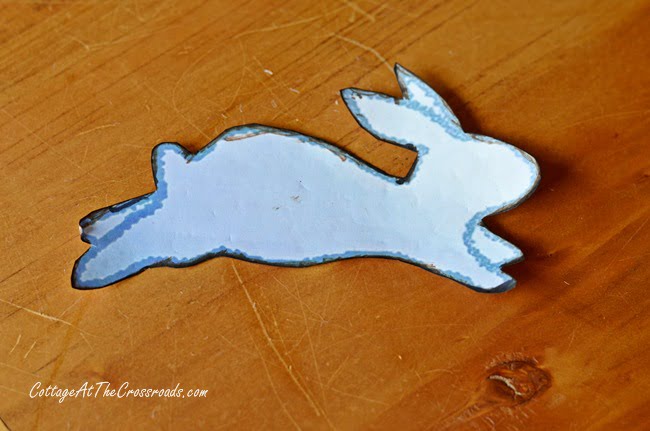 They are made just like my easy-to-make fabric hearts. Remember those? First, I found a pattern to use and printed it. I found this one online.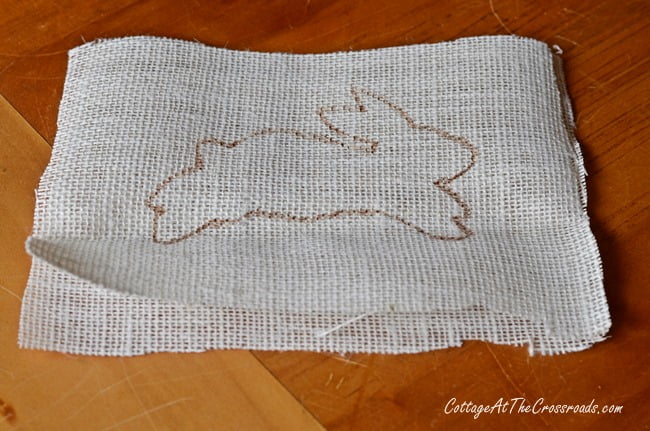 Next, I cut 2 pieces of white burlap larger than my pattern and then traced around the pattern with a brown marker.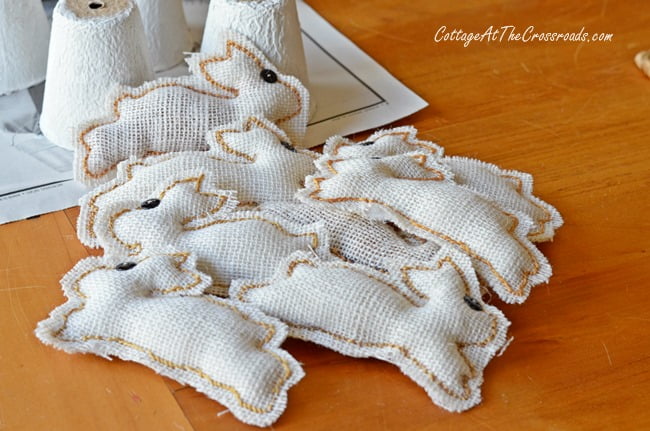 Then I hand-stitched the bunny using DMC embroidery thread. I've found that the embroidery thread works better than regular thread when stitching burlap pieces together. I left a small opening so that I could stuff them with polyester fiberfill. After stuffing them, I trimmed close to the stitching with scissors and gave my bunnies some eyes using black buttons.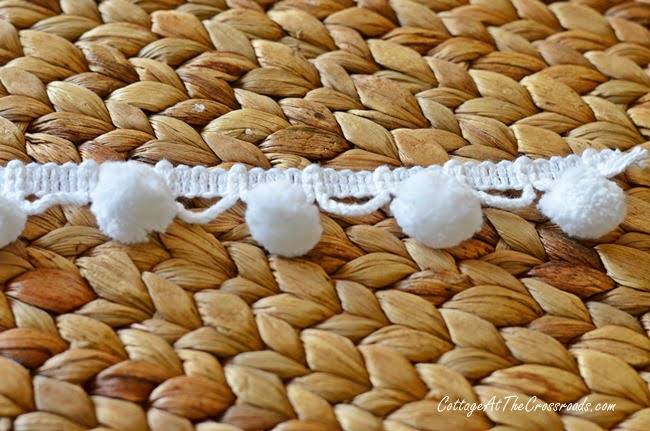 And, of course, bunnies need some cottontails, right? So I just happened to have some of this trim left over from another project so I snipped off the balls and hot-glued them onto the bunnies.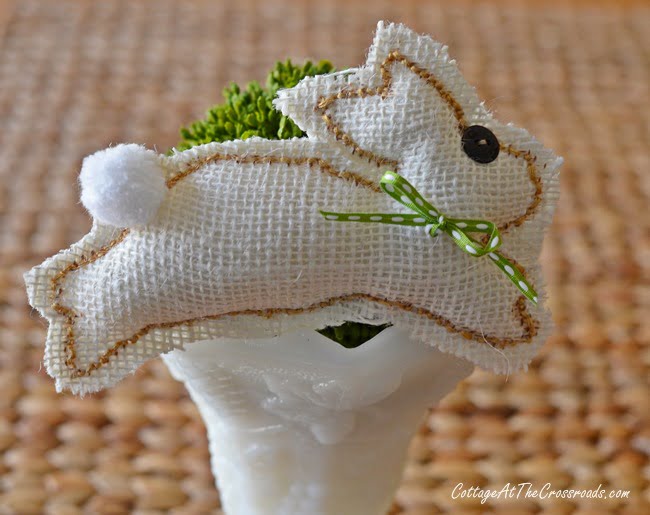 And to finish them off, I added a little green bow! Aren't they cute? I haven't quite decided what I'm going to do with them, but you can be sure it's part of spring-i-fying the Crossroads!