I'm so excited to share my bunco friends' recent visit with you! It was so good to see these forever friends that I had not seen in over 5 years!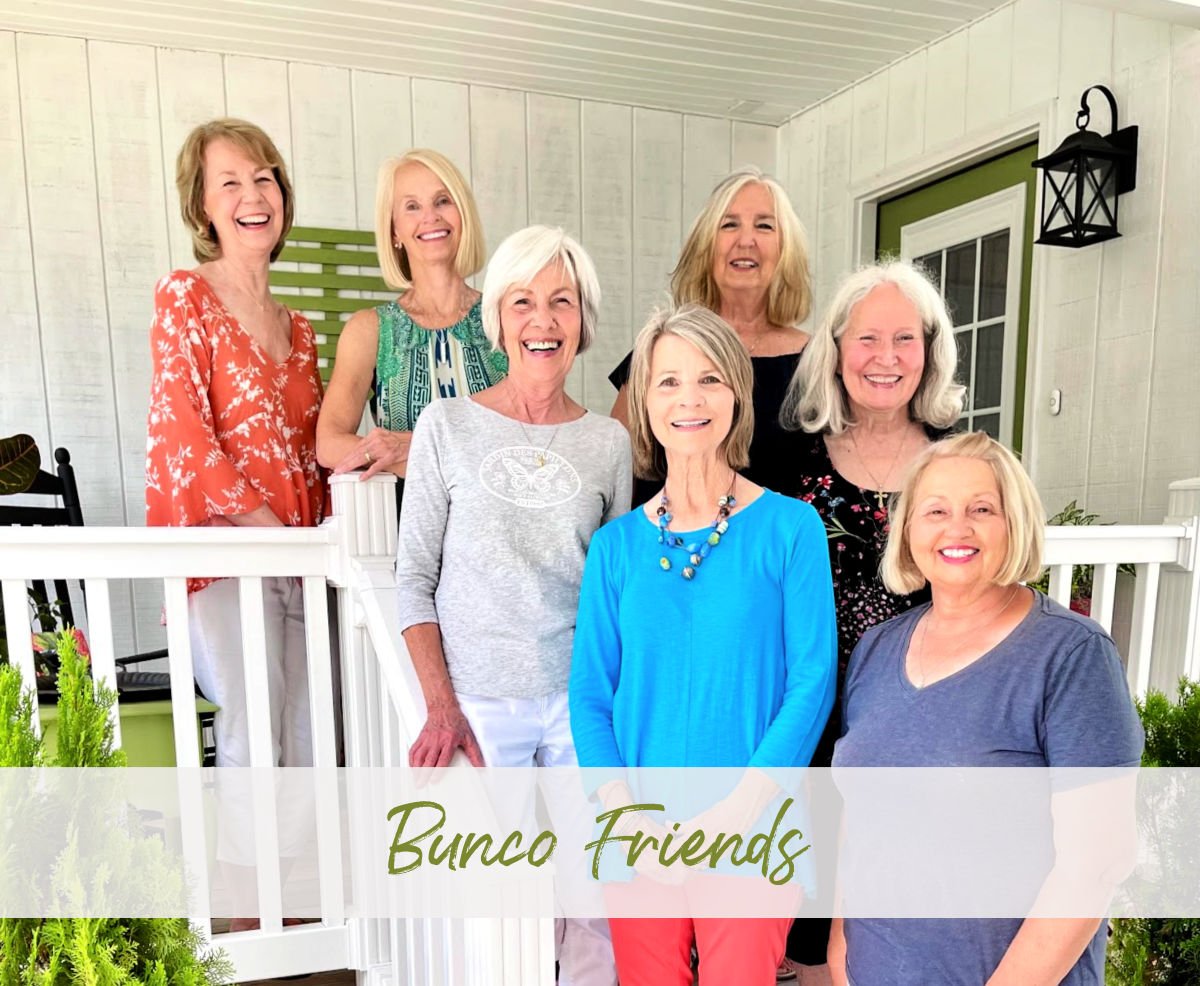 Y'all! We had such a great time catching up with one another! We have been friends with one another for over 40 years! We used to get together once a month and play a game called Bunco.
You're probably wondering what is Bunco? Well, it's a simple dice game played with 12 players where you rotate tables and socialize.
And it felt so good to be able to get together, hug, chat, and laugh with these ladies again.
So normal, you know!!!
lunch time
I decided to host them in my craft room because that is where I had moved my large table where we could all sit together.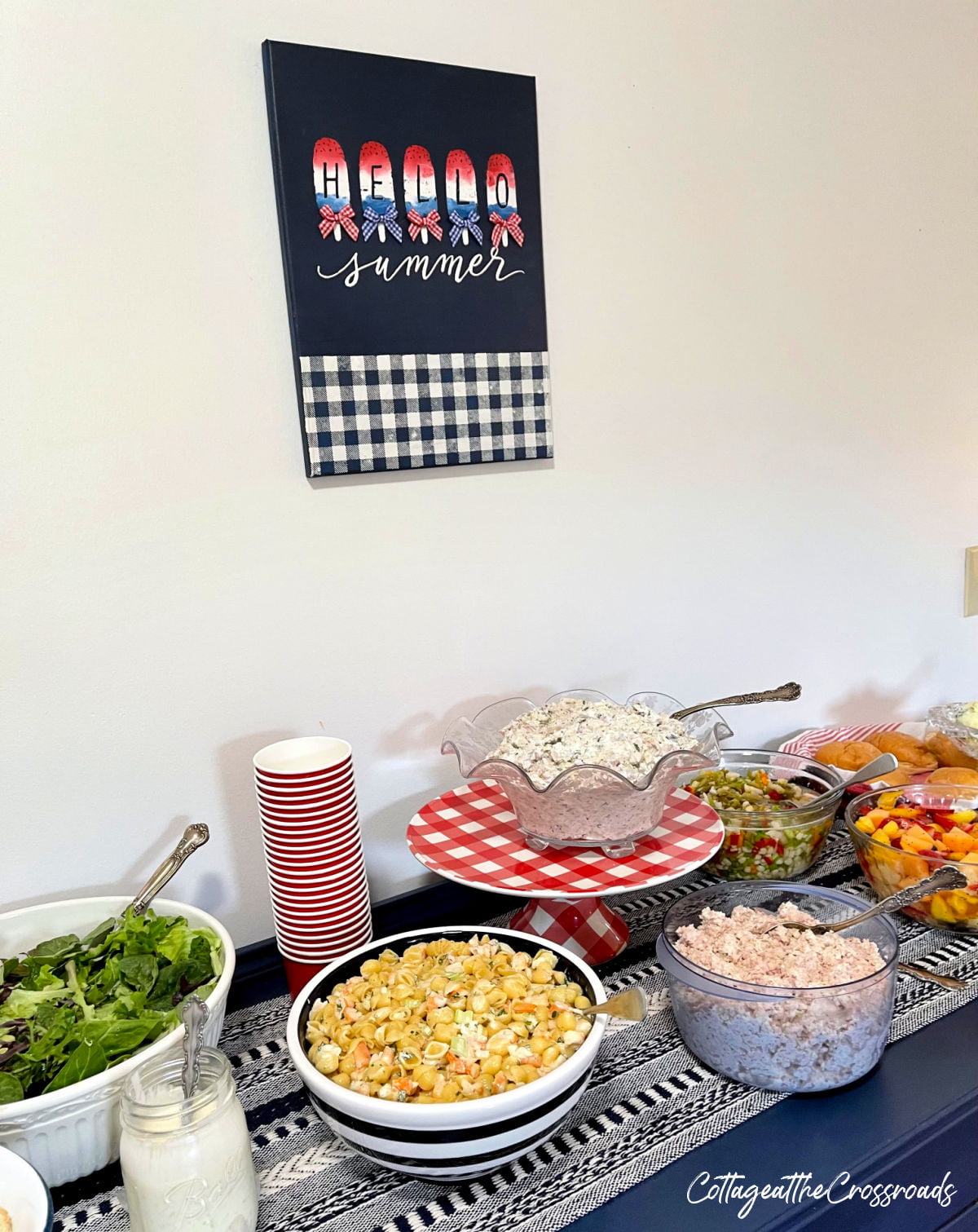 I laid out a spread of salads on my new-to-me navy buffet. I'll tell you more about the buffet in a future post.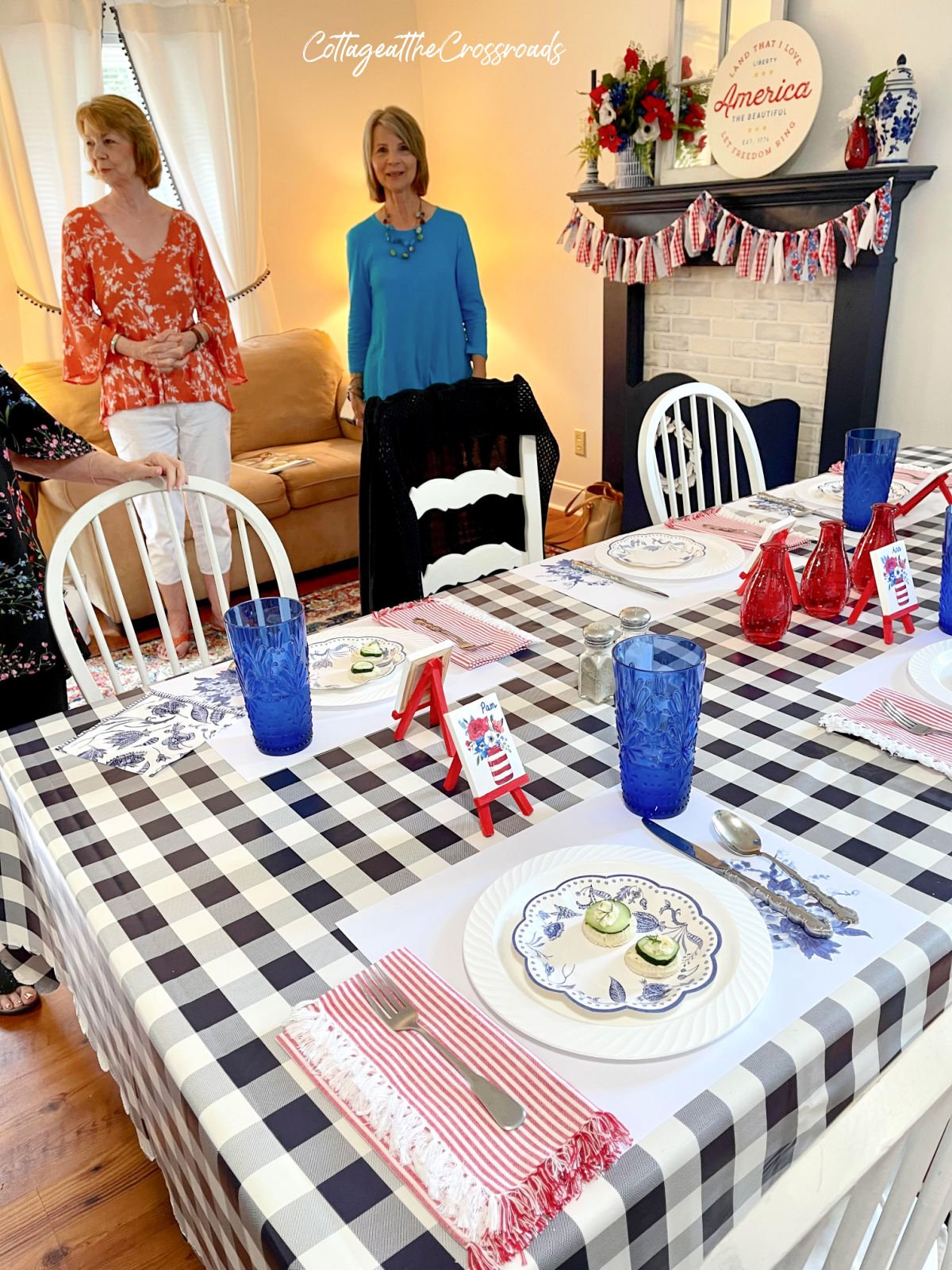 The craft room is all decorated with a patriotic theme which carried over to the table. You can see the patriotic mini easel place cards that I recently made on the table. They loved them!
We had such a great time eating and chatting. Last year was a rough year as 3 of us lost our mothers.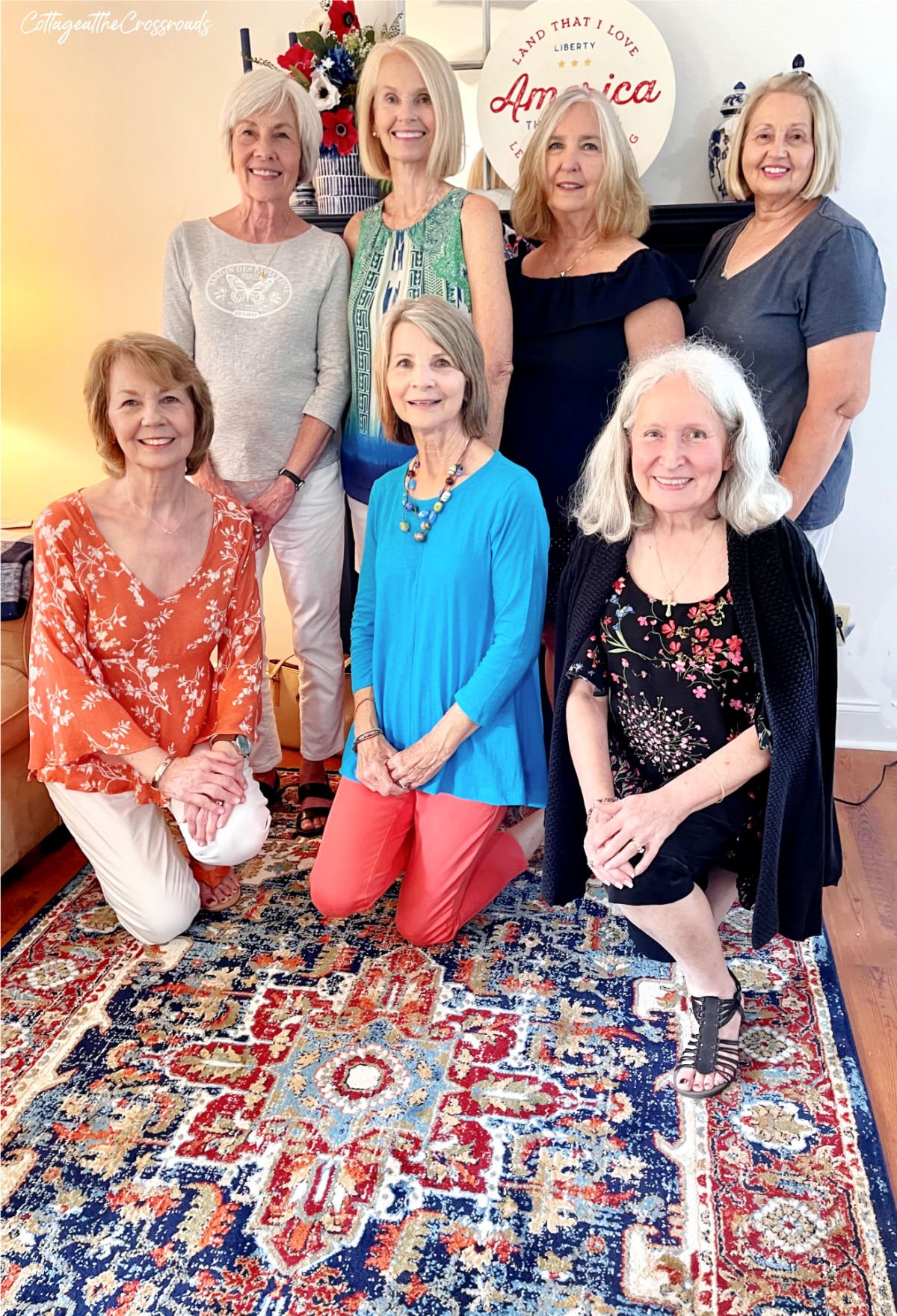 The years that we had not seen each other slipped away as we got caught up with each other's lives.
We always take a photo when we get together. You can see more photos of us in a post that I did ten years ago: OUR BUNCO CHRISTMAS PARTY
crafting time
After lunch, we cleared the table and started crafting. I pulled out some of my Chalk Couture transfers and they selected what they wanted to make.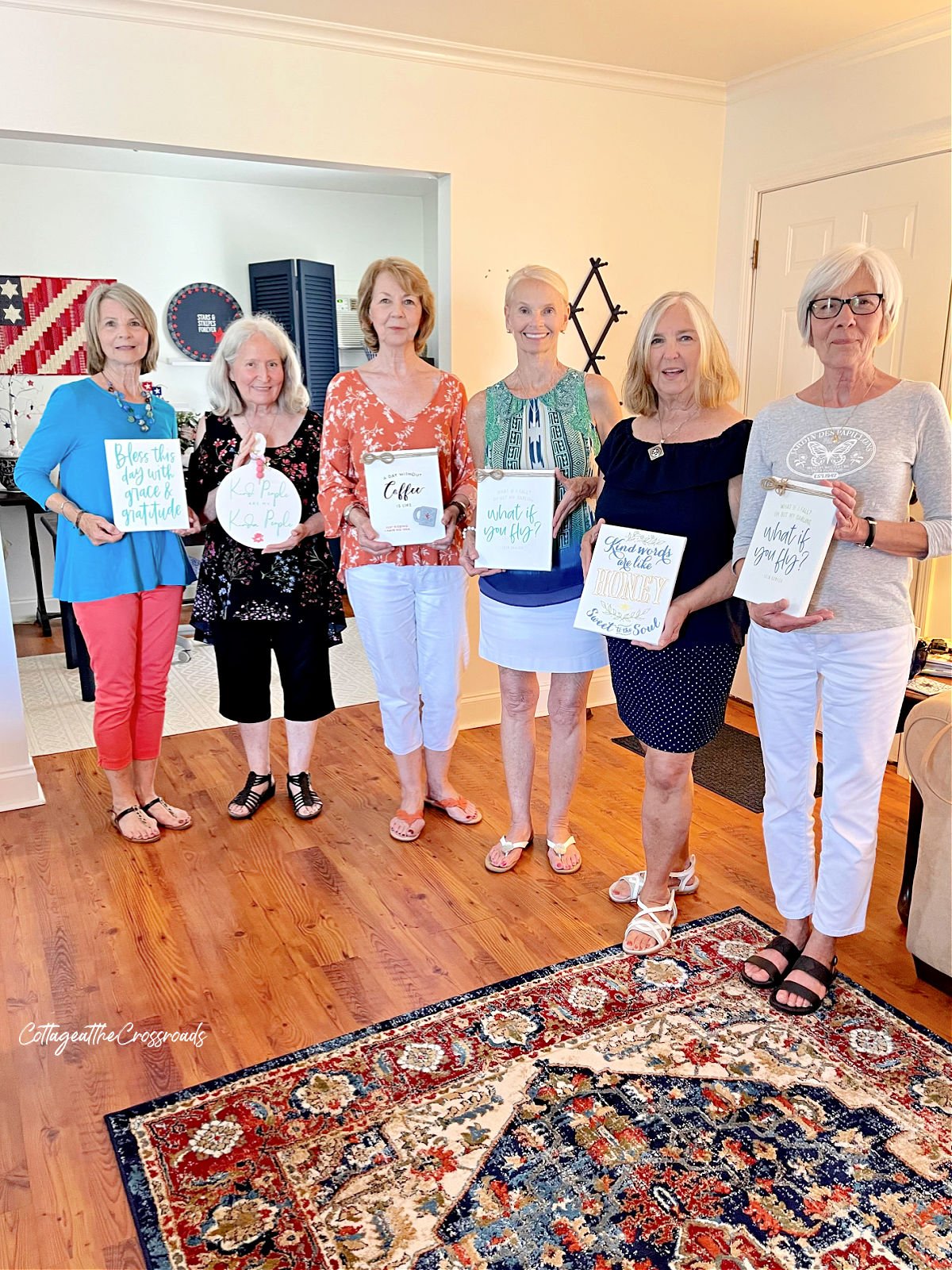 None of them had ever heard of Chalk Couture but it's so easy to learn how to do. They were able to complete these signs within an hour or so.
Below you can see what each one made.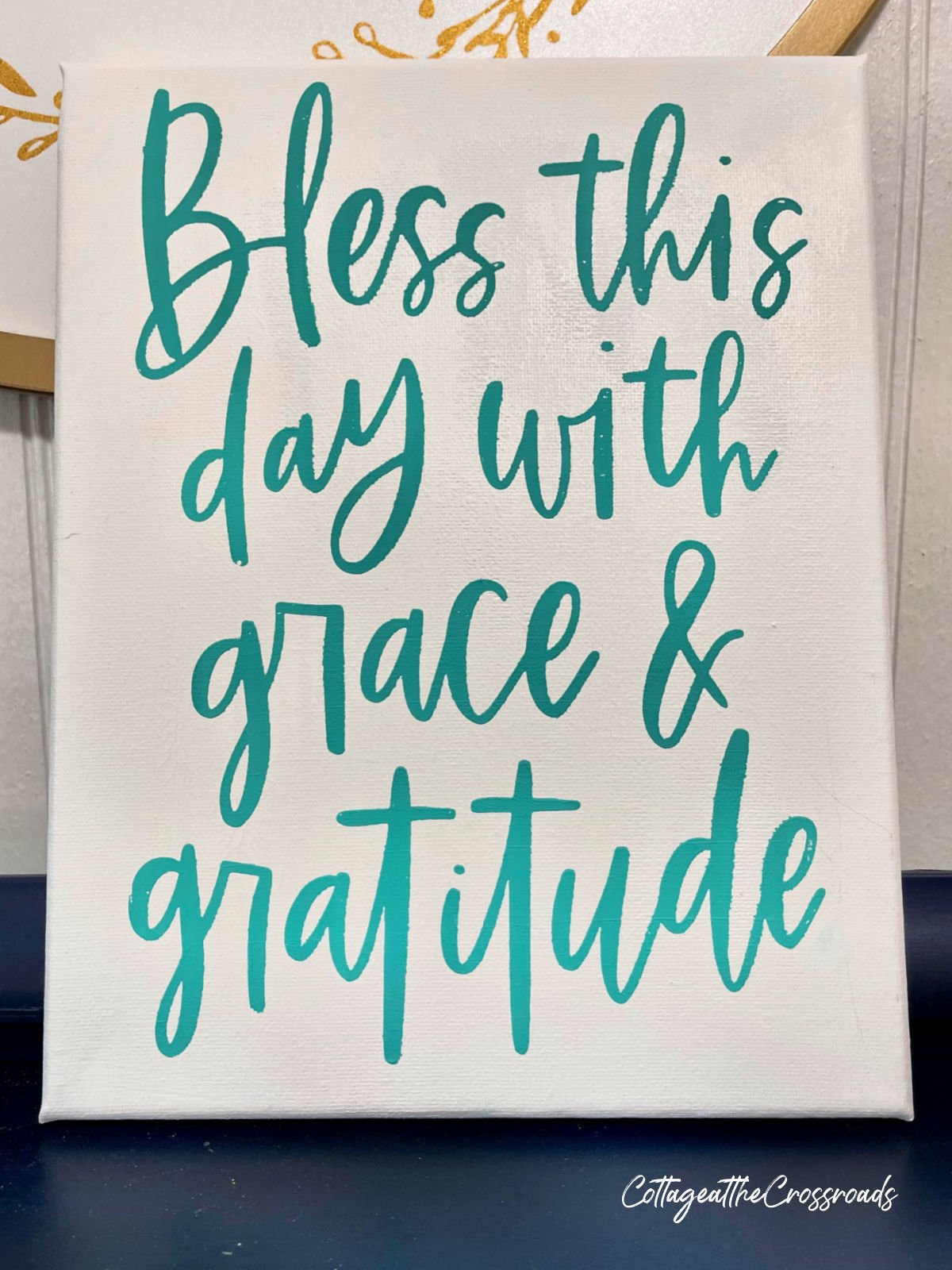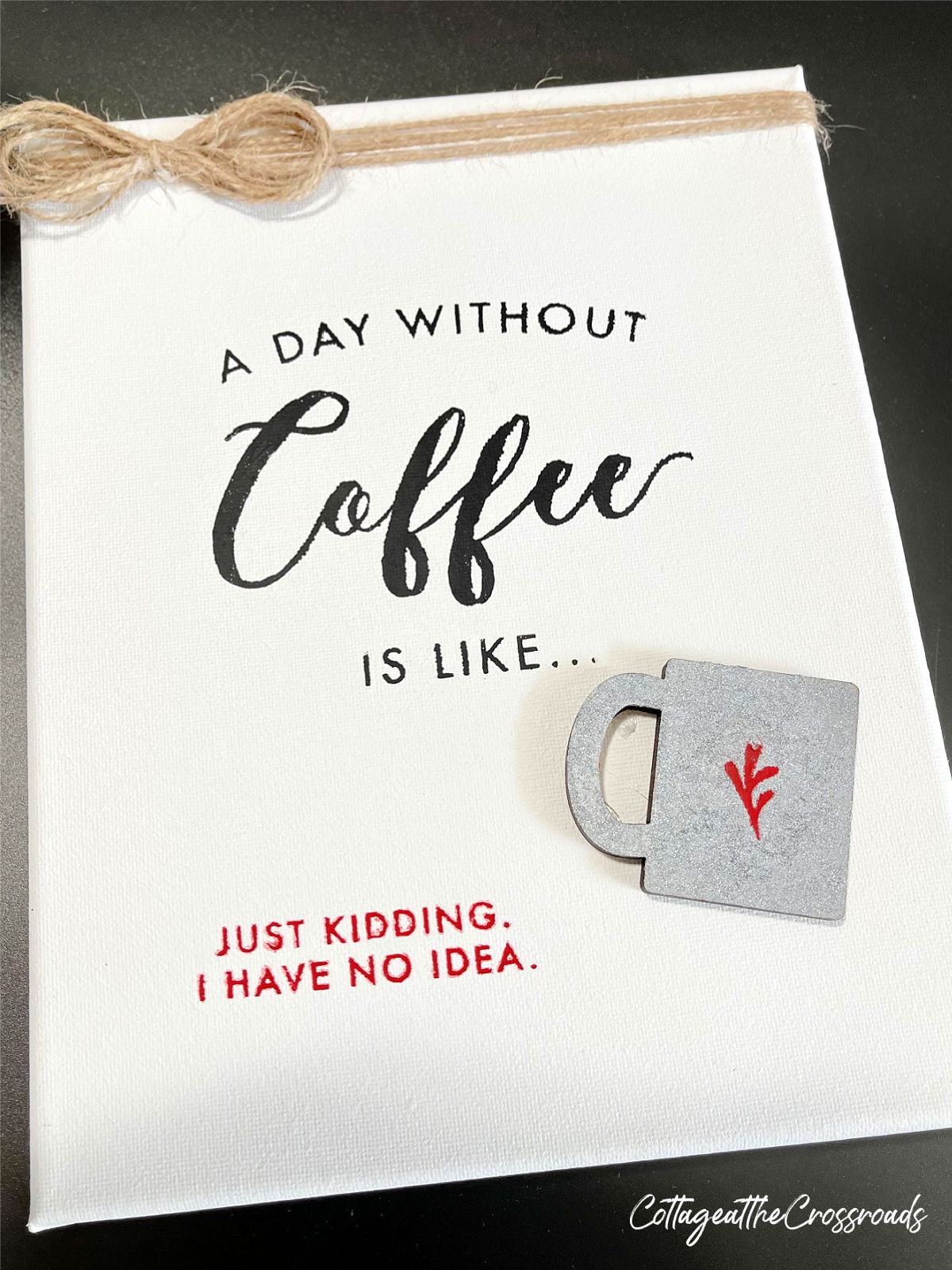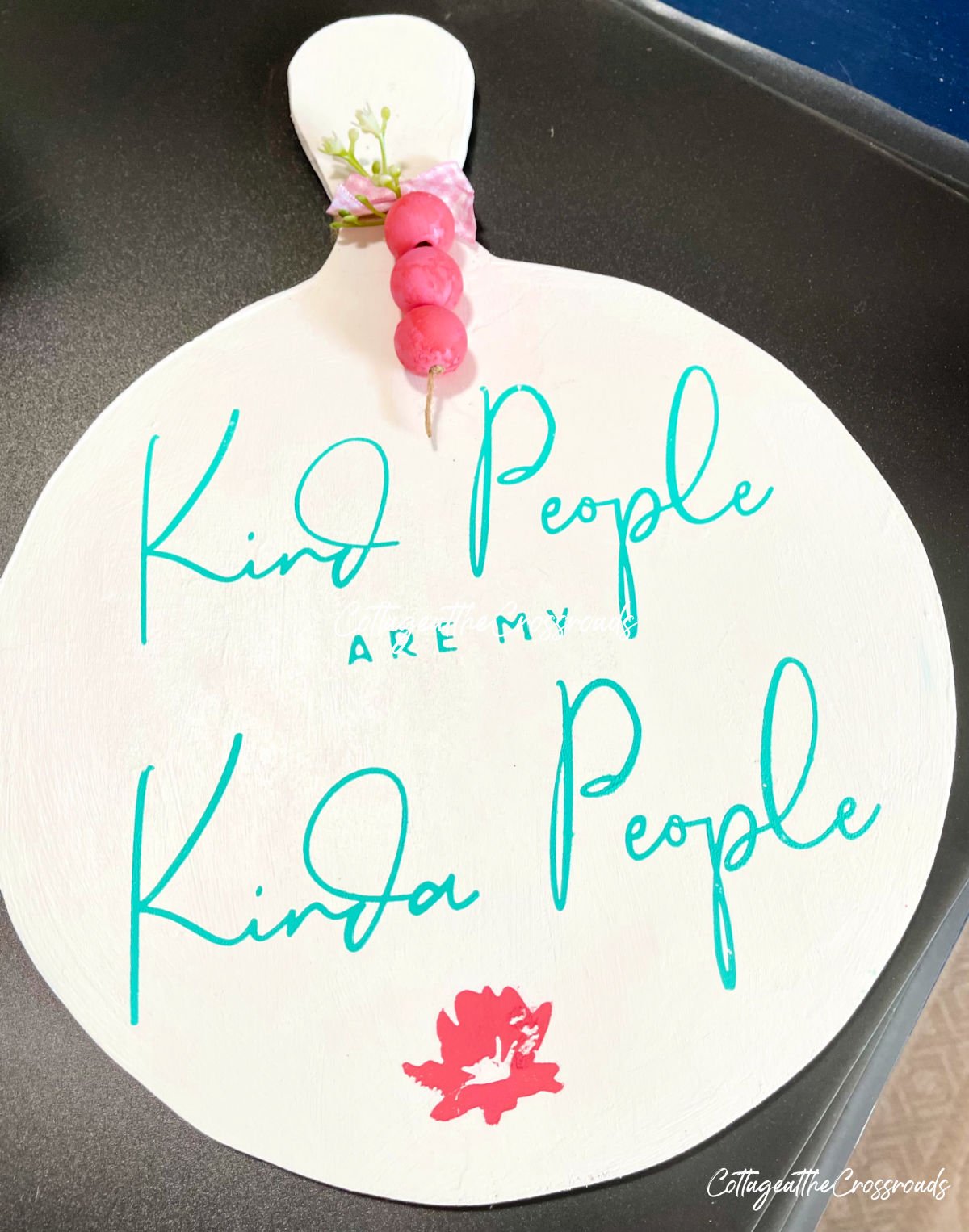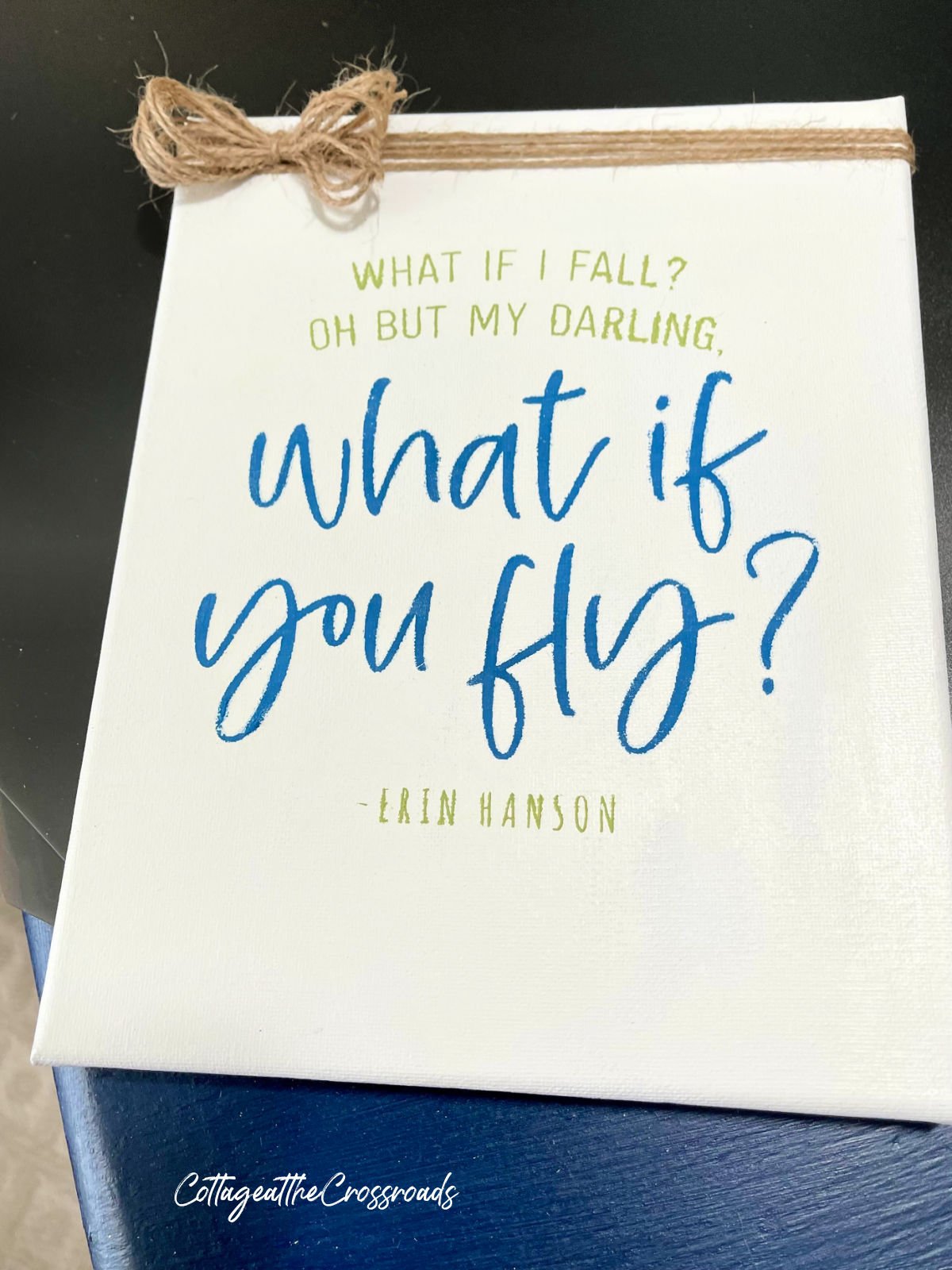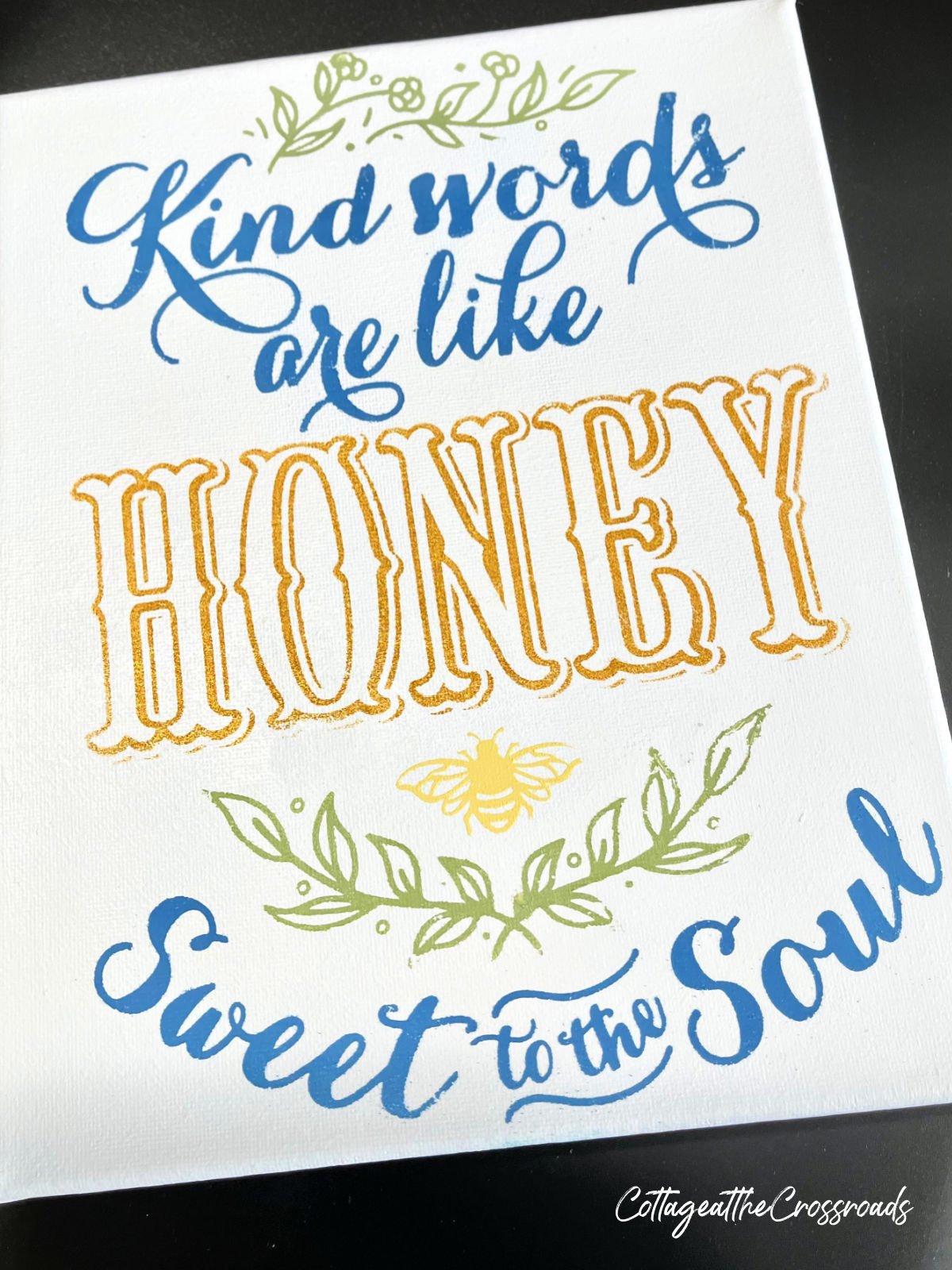 Didn't they all turn out great! We had such a good time making the Chalk Couture signs and I was glad to show them something new!
And y'all! These sweet bunco friends brought me some gifts!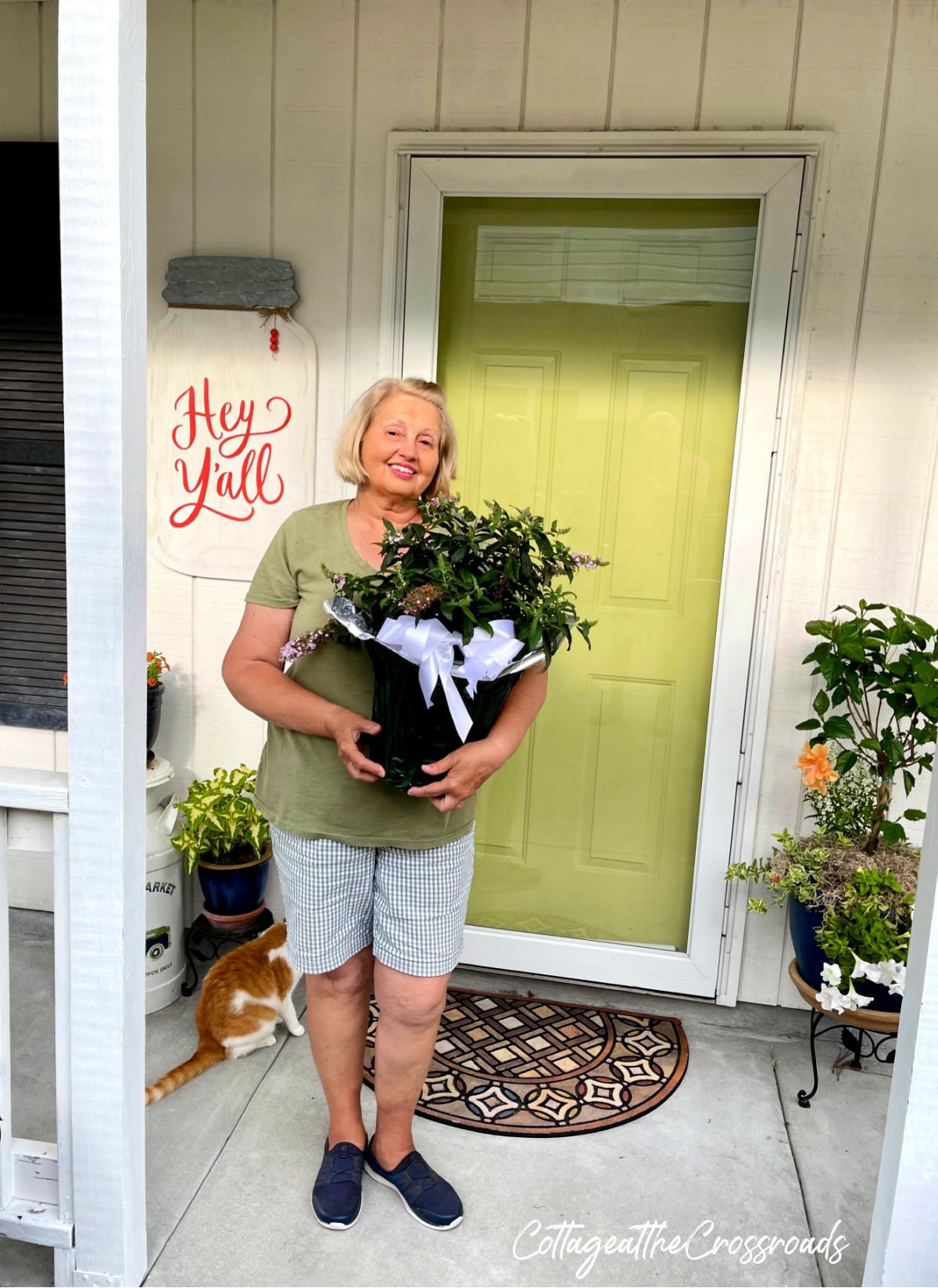 They gave me a butterfly bush is memory of my mother who passed last year. I can't wait to get it planted.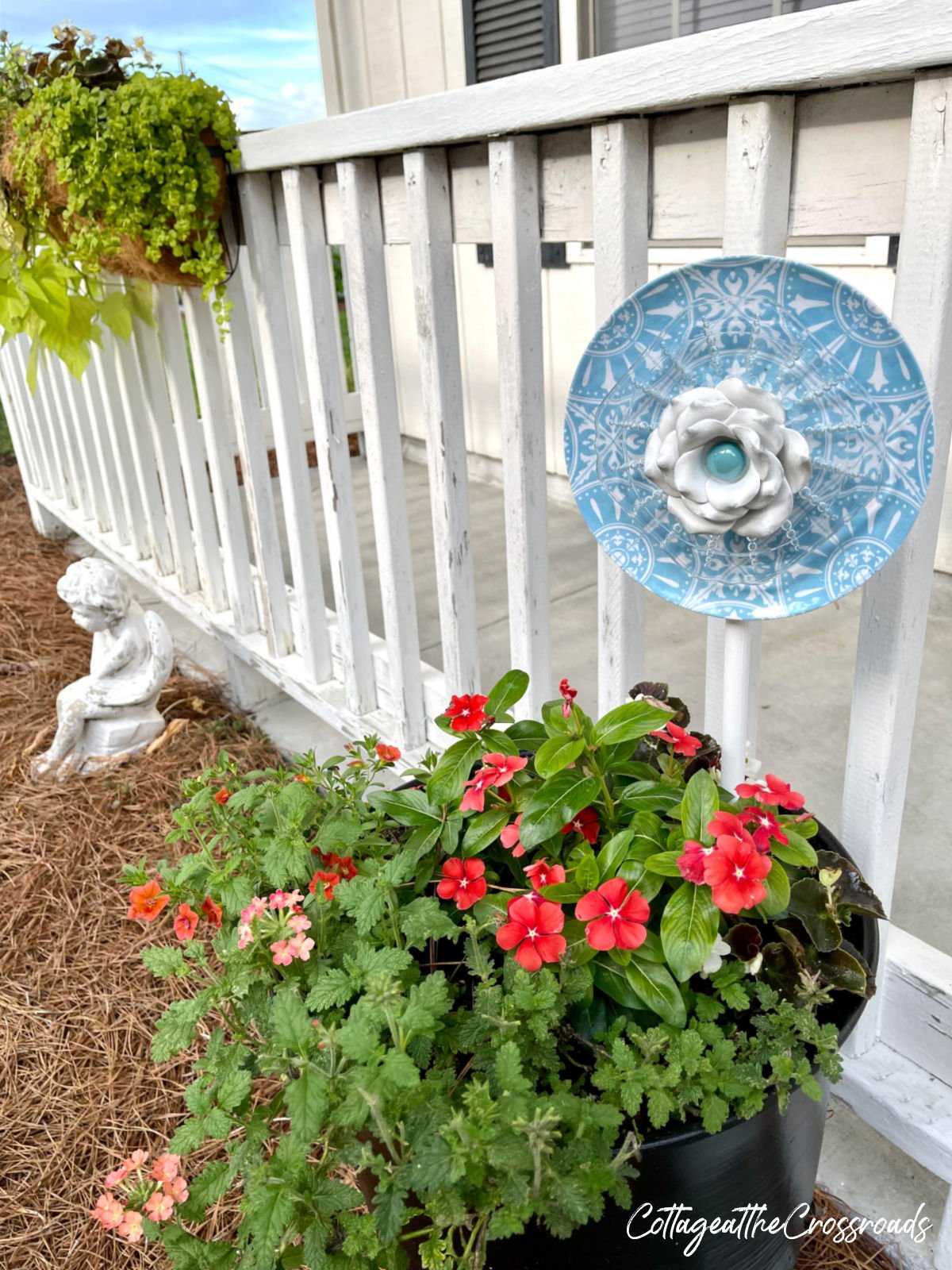 And they gave me this garden stake that 2 of them had made. Isn't it so pretty in my flower pot?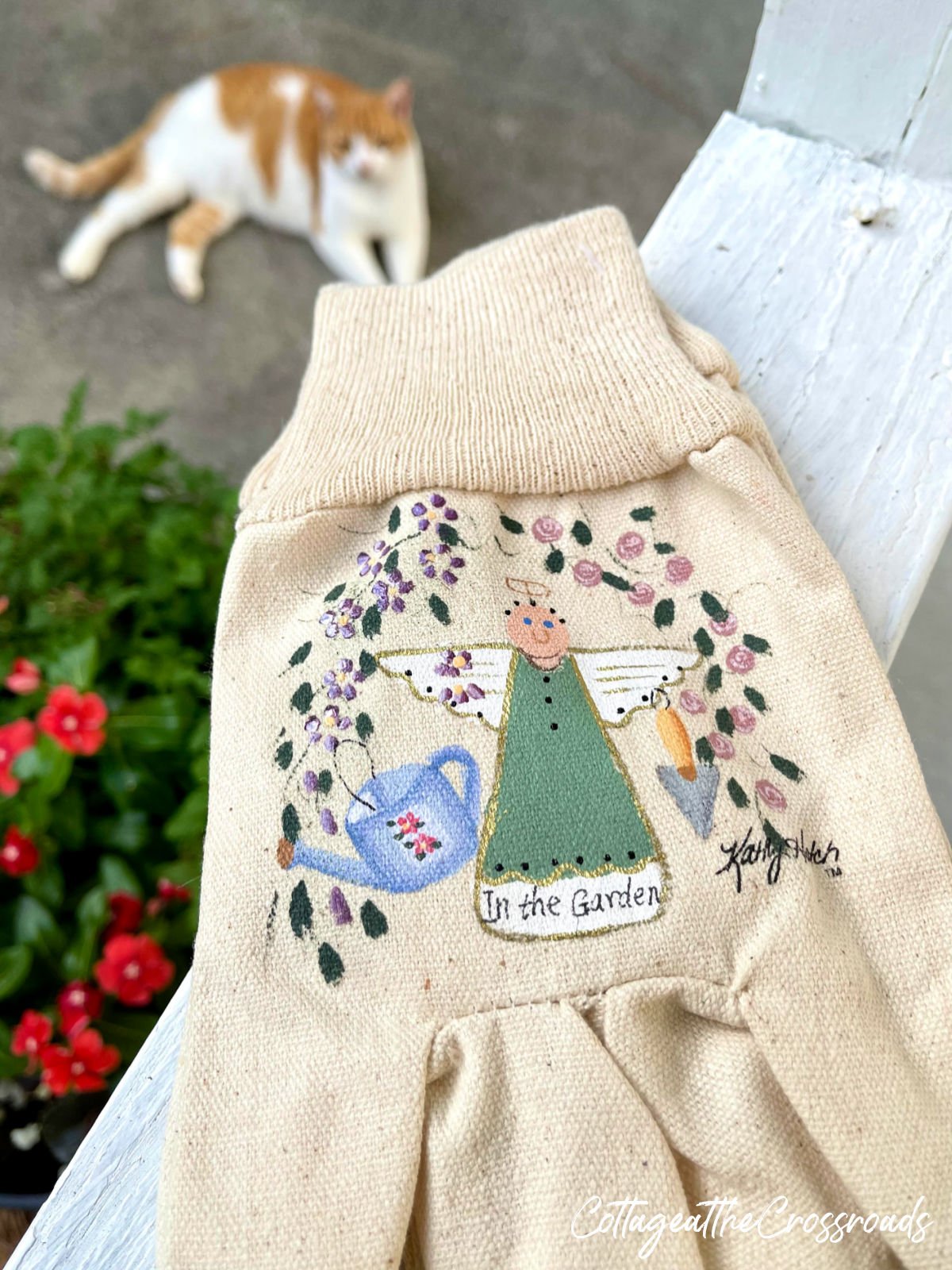 And look at these beautiful gardening angel gloves! These friends know me so well!
Eventually we had to say our goodbyes but we all agree that it was a memorable day.
Forever friends are the BEST!