If you're looking for an idea for decorating your mantel for fall, then take a look at my upcycled wood Lattice panel.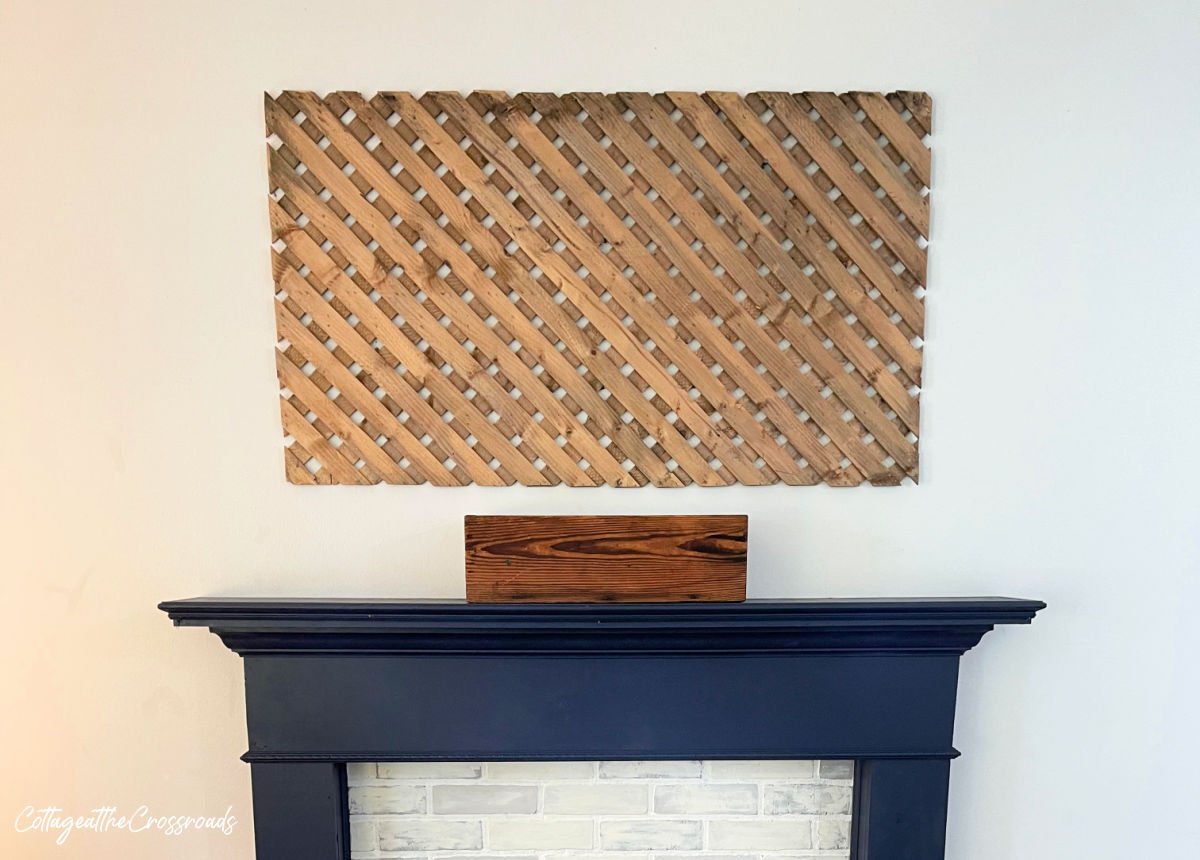 Yes, friends, it's 100 degrees outside and it's still July, but I've gotten started on some of my fall decorating inside the craft room. And this upcycled wood lattice panel turned out better than I imagined so I thought I'd share it with you.
Using a lattice panel above the mantel all came about because I wanted something rustic with texture. My first thought was to use a large tobacco basket but I really didn't want to spend the money to purchase one.
So while walking Lucy, our dog, in the yard, I spied 2 wooden lattice panels stored where the lawnmower is kept.
I asked Leo to help me pull them out so I could see their condition.
How to turn lattice panels into wall decor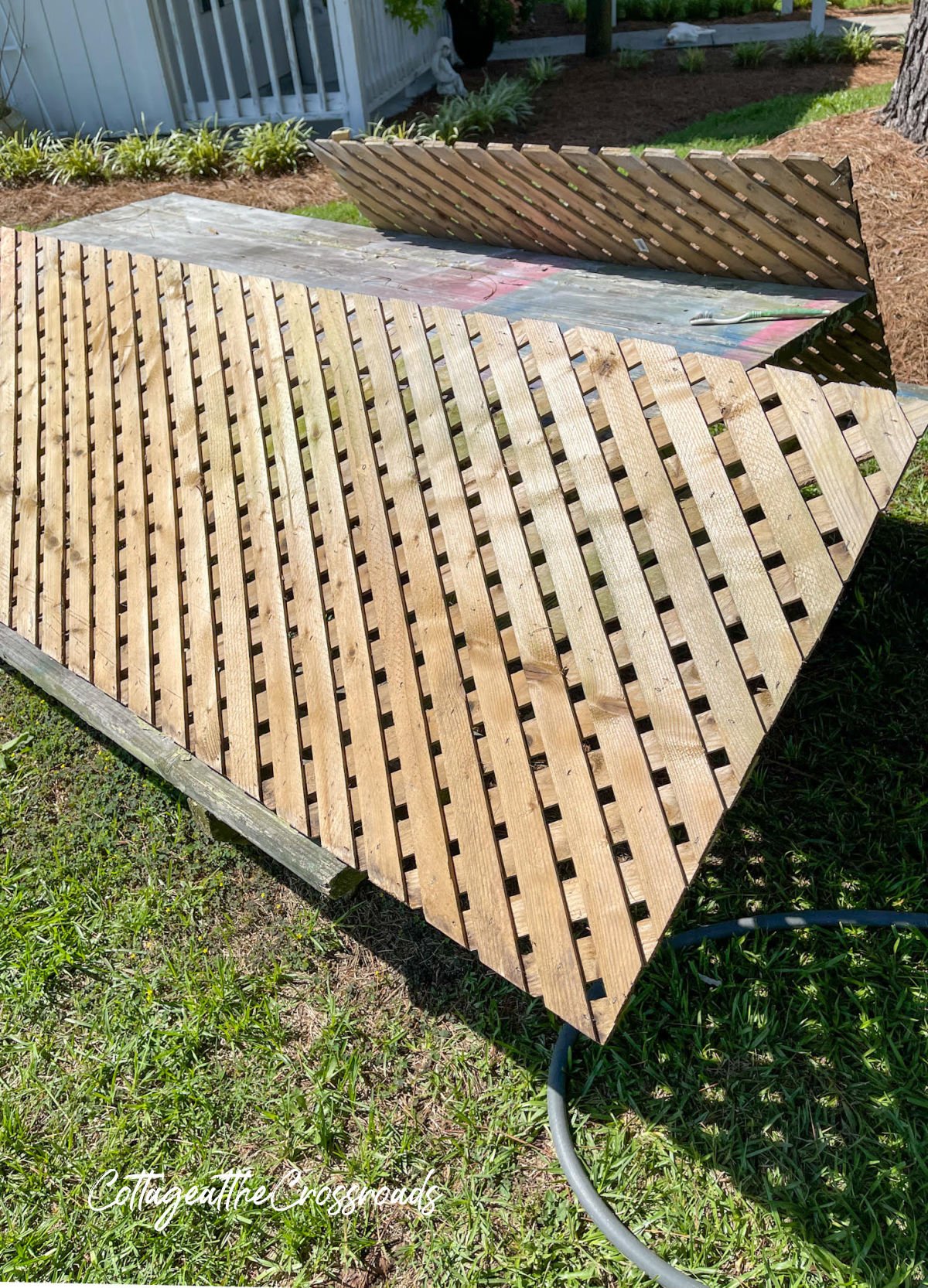 These wood lattice panels were left over from when our new back deck was constructed a few years ago. Because they are made with pressure treated wood, they were in great shape but quite dirty.
I got out the water hose and a toothbrush and they cleaned up well.
After leaving them to dry in the sun, I rummaged around in the storage building to find some paint.
Although I didn't mind how rustic they looked with just bare wood, I wanted to jazz them up a bit.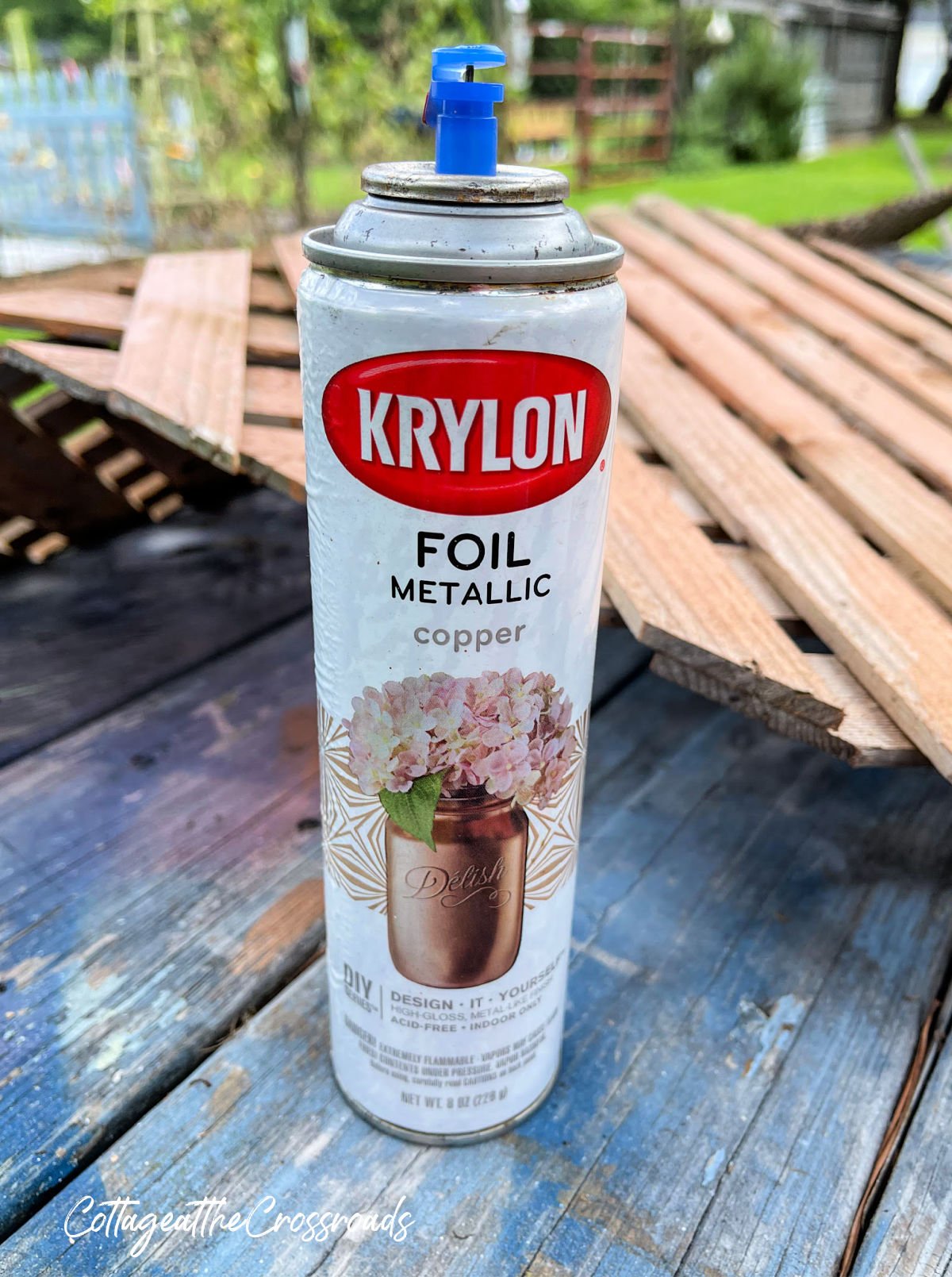 I ran across this copper spray paint that I had used on a previous projects. PERFECT!
I'm pretty sure that I purchased this paint at Hobby Lobby and it's a great copper color.
So I spray painted the large lattice panel but ran out of paint!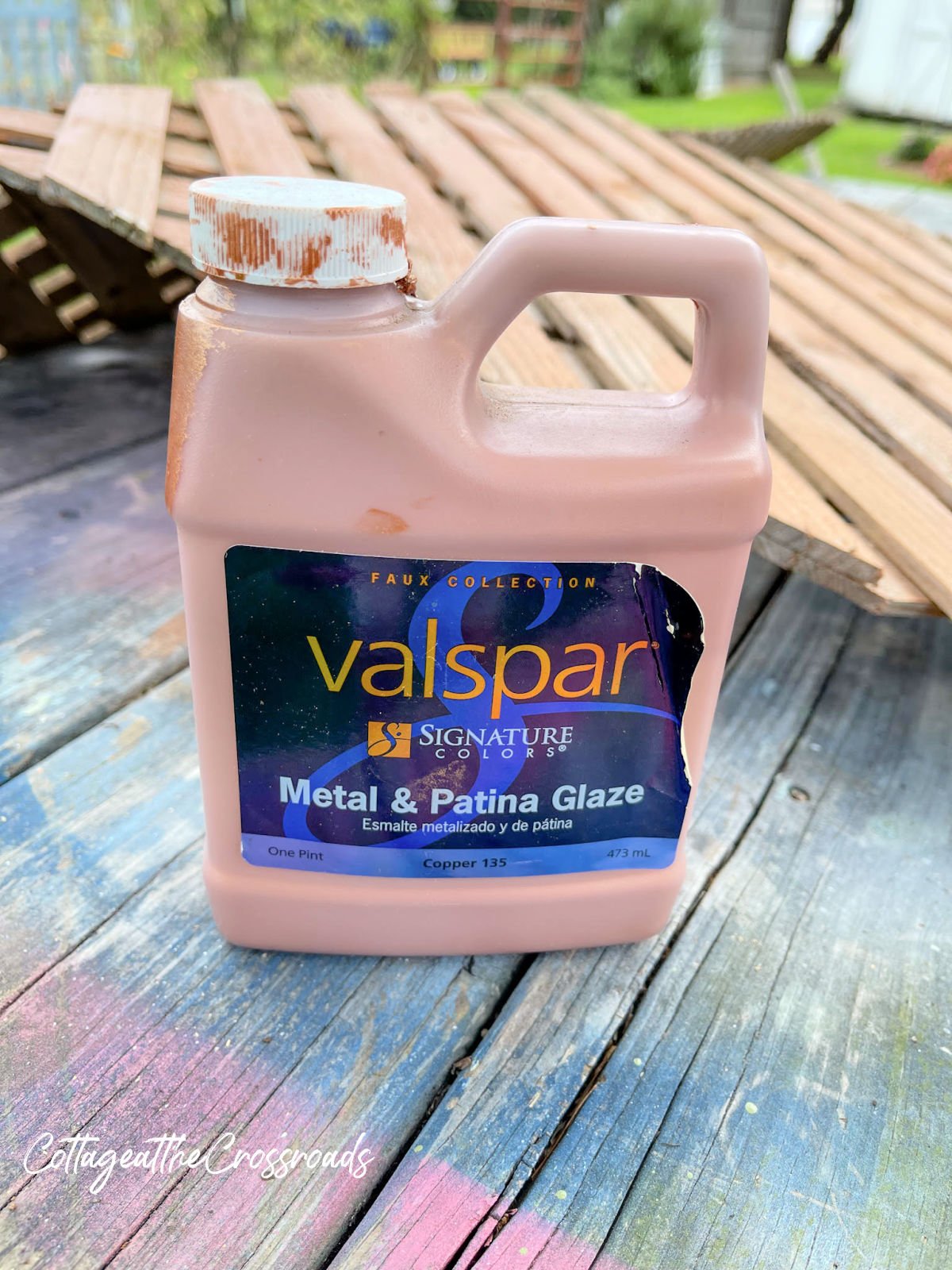 So I went rummaging again and found this container of copper metal glaze that I've had FOREVER!
I used a paint brush to spread it all over the large panel and the smaller one, too.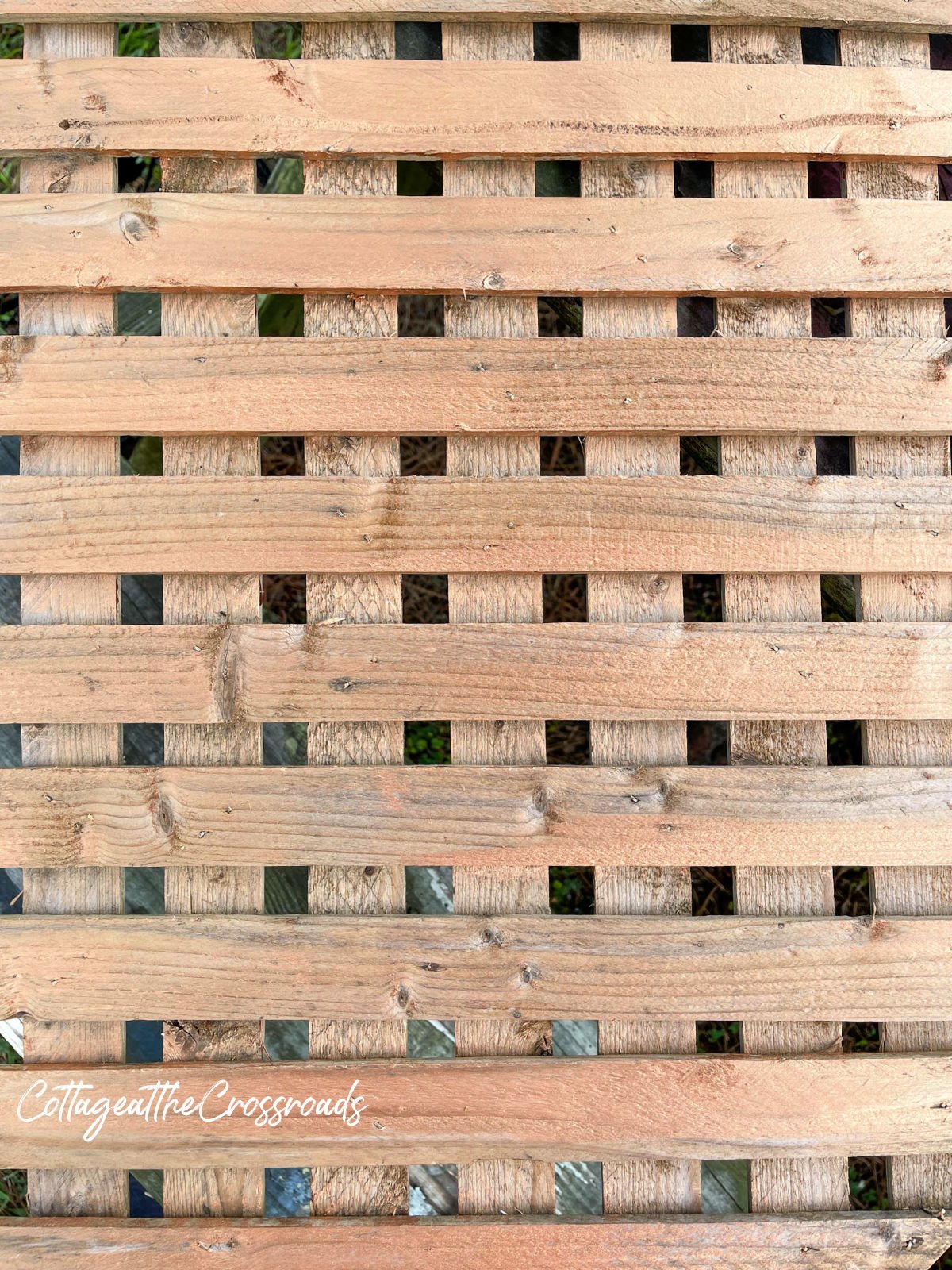 The copper spray paint and the copper glaze still allowed the wood grain to show through.
After painting both panels and letting them dry, I was going to cut the large panel to fit over the faux fireplace. But I decided to hold up the smaller panel over the mantel.
And it fit perfectly without having to cut anything! (It measures 42" x 24")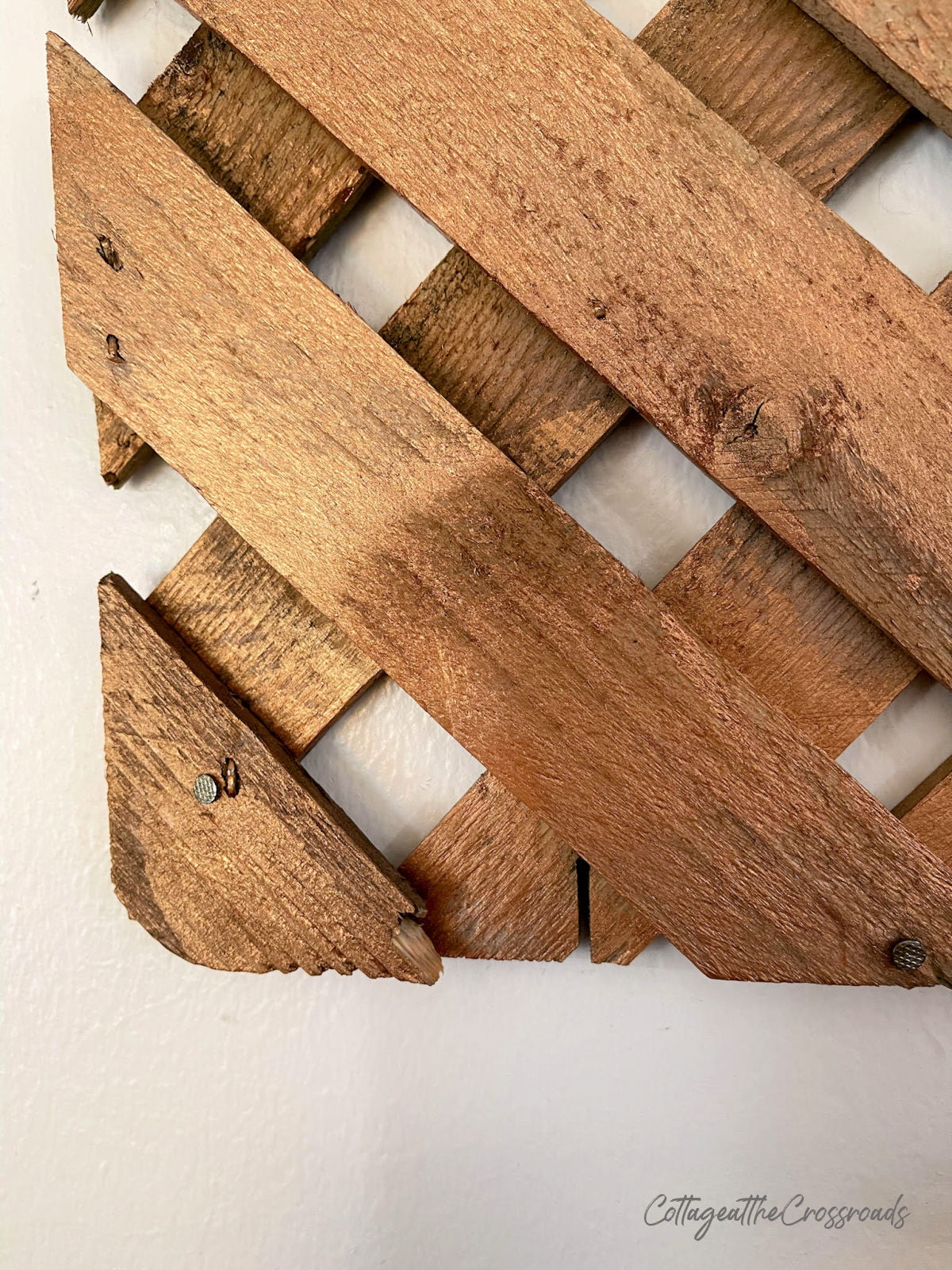 After hanging the wood lattice panel on the wall, I noticed that a small piece was missing on the corner so I ran back outside and pulled one off the larger piece and nailed it on.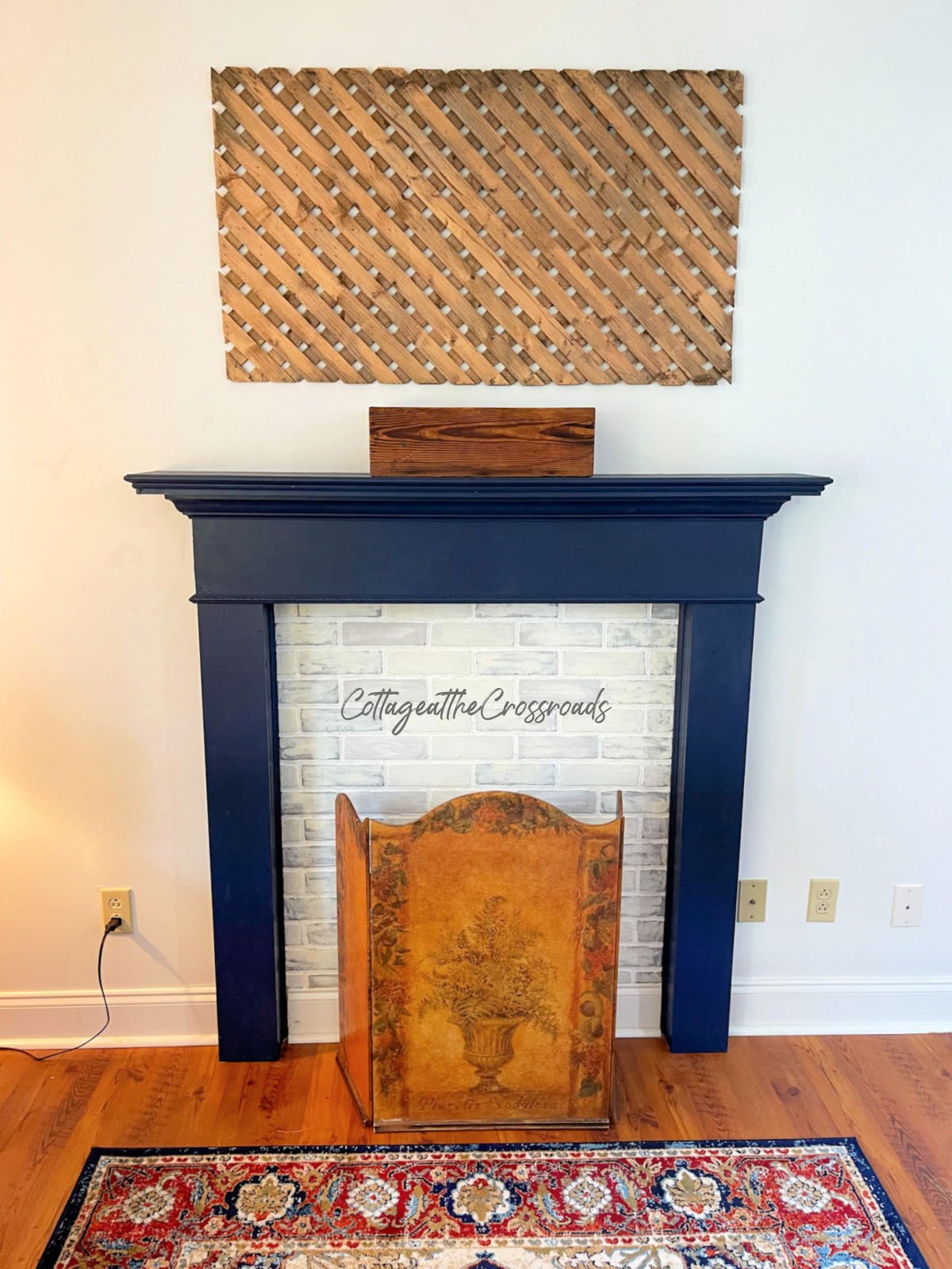 And here it is! I also pulled out an old pine box and the wooden fireplace screen to use for fall.
I just love the rustic vibe that it has! And the best part is that I didn't spend a penny!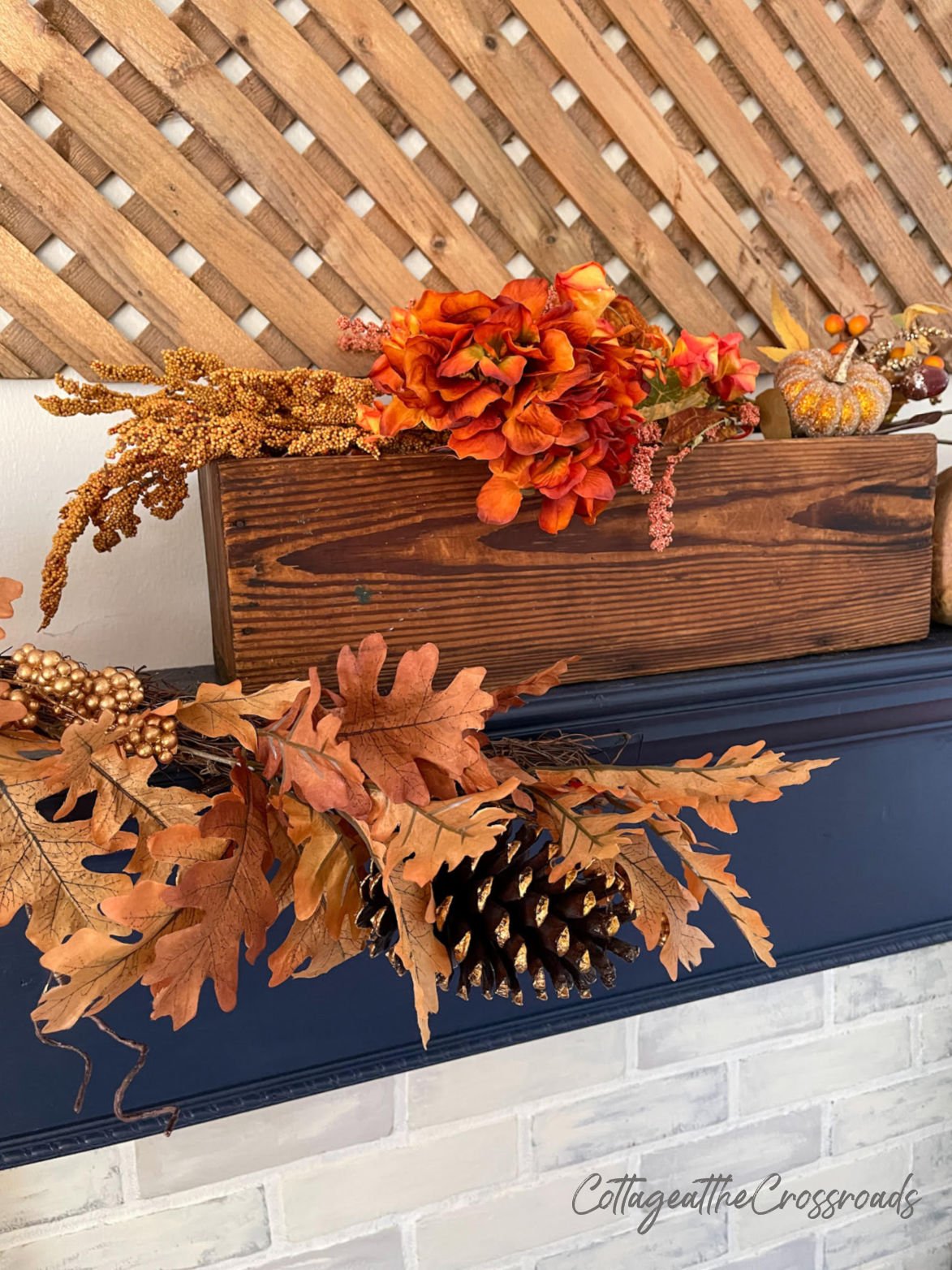 It's a good thing because I did spend some money on this new fall garland from Hobby Lobby!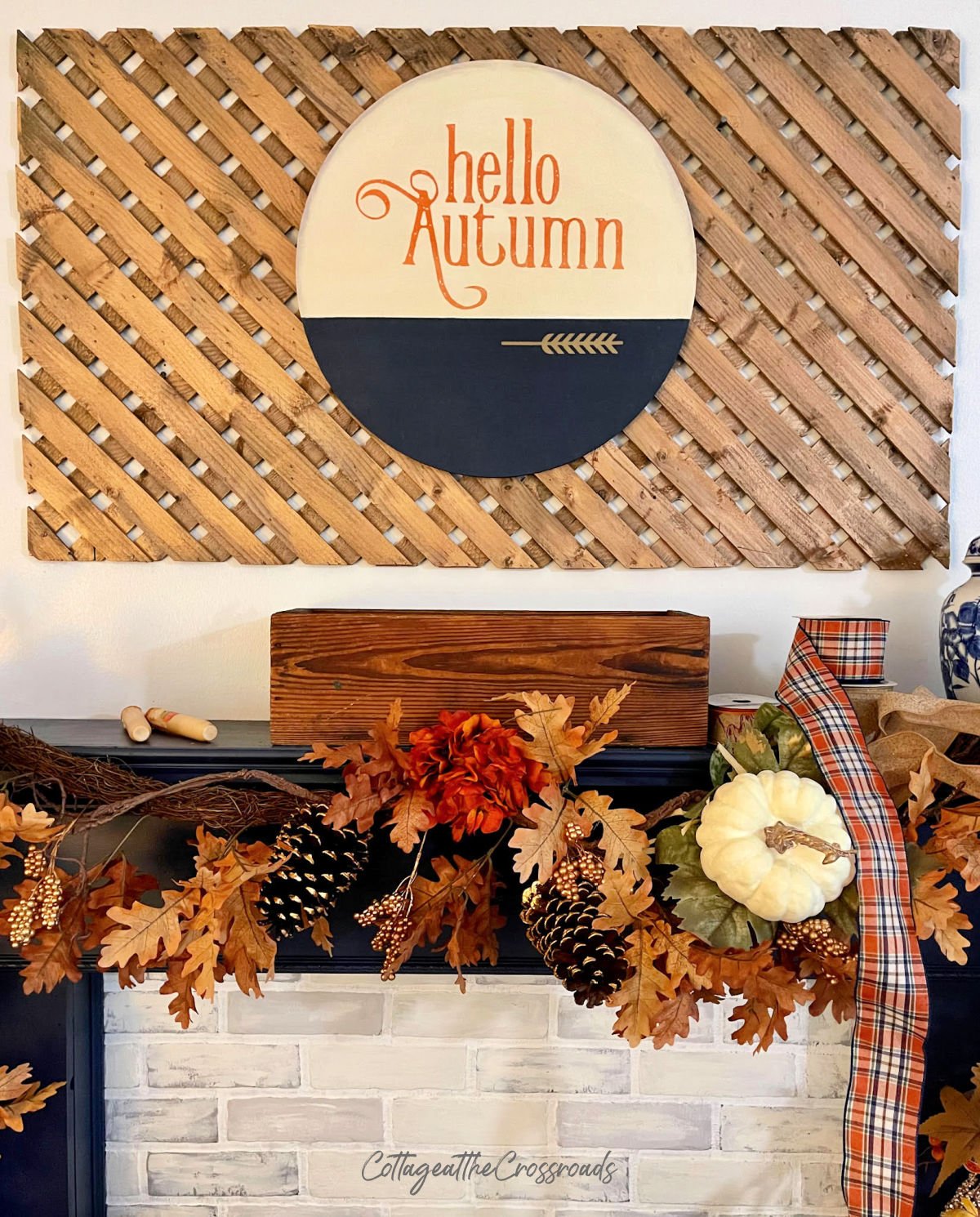 Here's a sneak peak of the wooden round that I made with my Chalk Couture supplies.
I hope I've given you some inspiration to begin planning your fall decor. And be sure you are following Cottage at the Crossroads on Facebook where I will be demonstrating more fall decor projects.