In just a few short weeks, we will be celebrating America's birthday. In this post, you will find the cutest patriotic mini easel place cards to use at your holiday table. Plus, you'll find many more patriotic home decorating ideas here!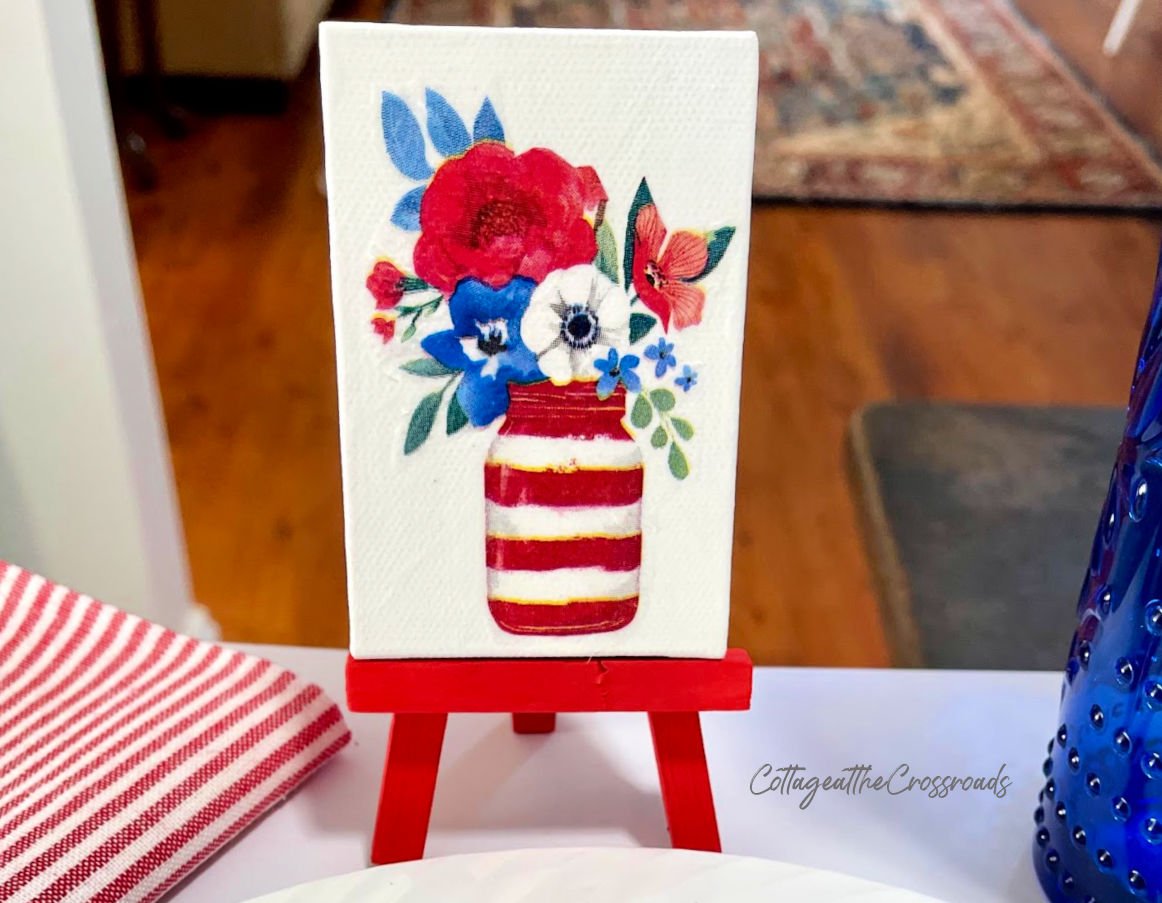 Aren't those mini easel place cards adorable??? I have all the deets on how to make them below. I'm using them today in a luncheon table setting for 6 of my forever friends, and I am so excited to be gathering with friends again.
I really didn't plan to do a patriotic theme for our luncheon. We will be eating in my craft room, and since it has a lot of navy in it already, I decided to use red, white, and blue to decorate it.
Well, one thing led to another, and now I have a full blown July 4th theme! And why not? We have so much to celebrate this summer with one of those being a return of normalcy.
Now, are you ready to see how I made the patriotic mini easel place cards? I thought so. They are super cute and very easy to make!
how to make patriotic mini easel place cards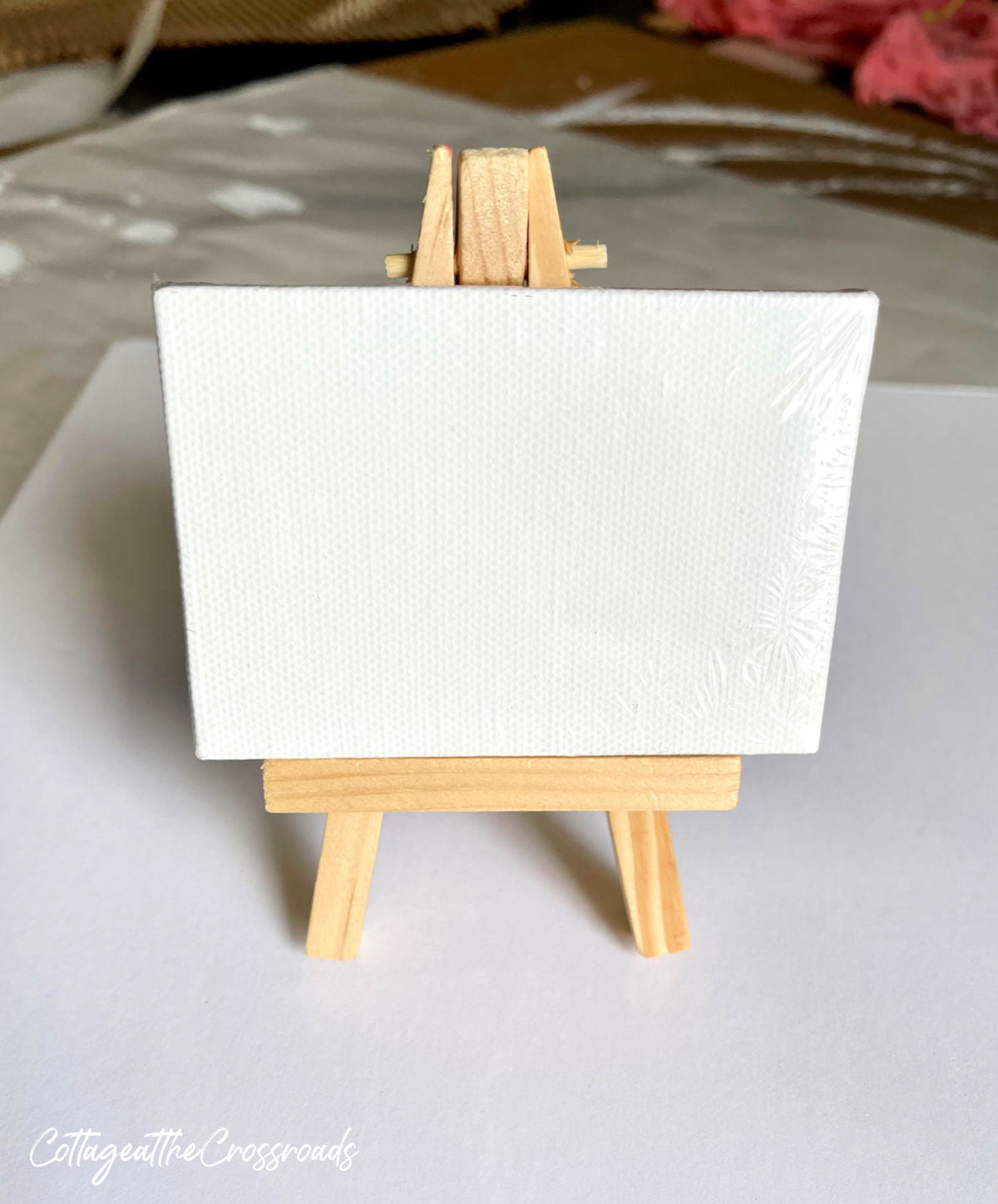 First, you will need to purchase some mini easels and canvases.
I found mine at JoAnns, but I have also seen them at Walmart. You can also find a (affiliate link) pack of 12 wooden mini easels on Amazon at a good price.
You will also need the mini canvases, too. You will find those near the mini easels or you can get them HERE on Amazon.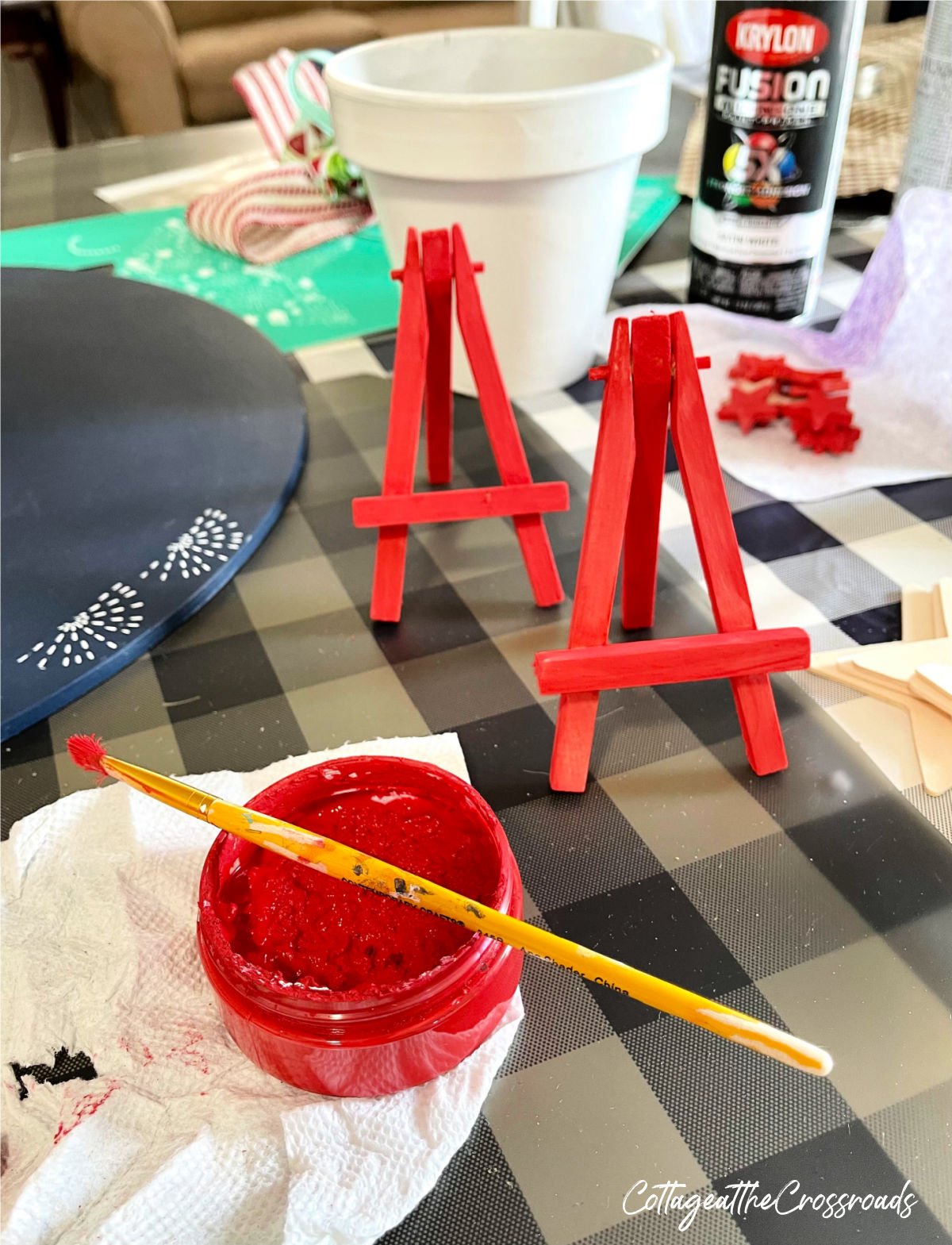 I painted my mini easels red since I have a patriotic theme going on. I used some of my Chalk Couture to paint mine but acrylic craft paint will work, too.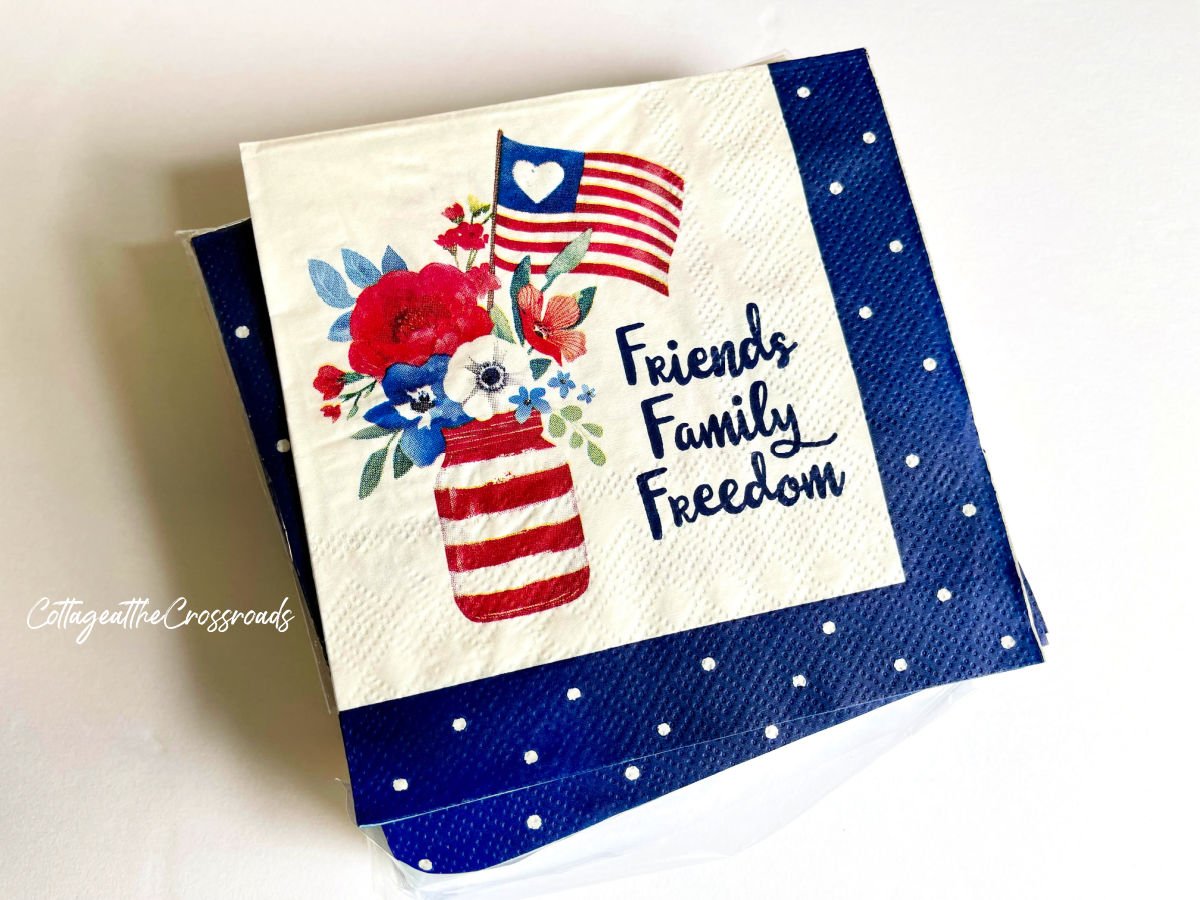 Next, you will need some patriotic napkins. I think I found these at either TJ Maxx or HomeGoods.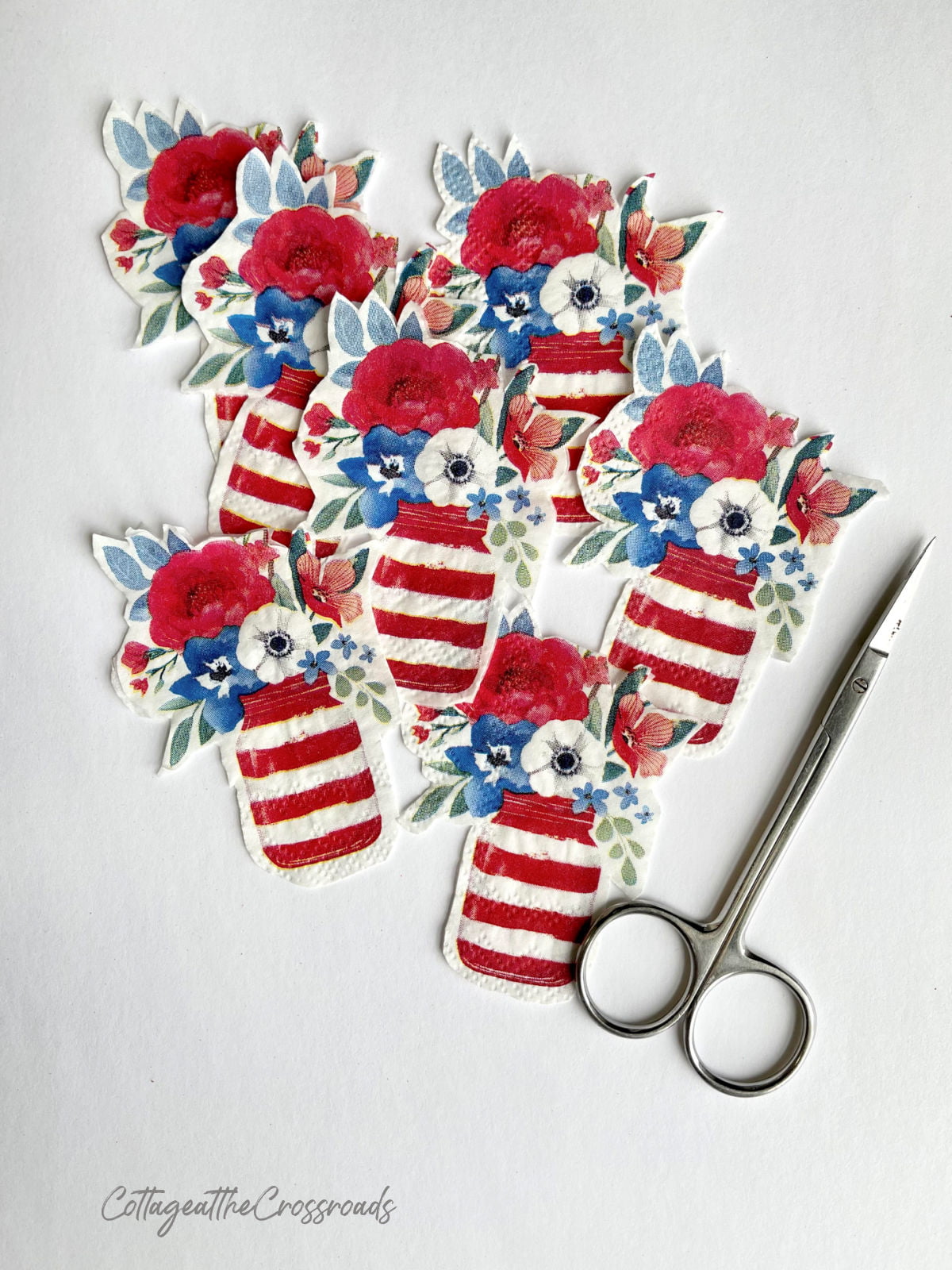 I cut out part of the design from the napkins that would fit on my mini canvases.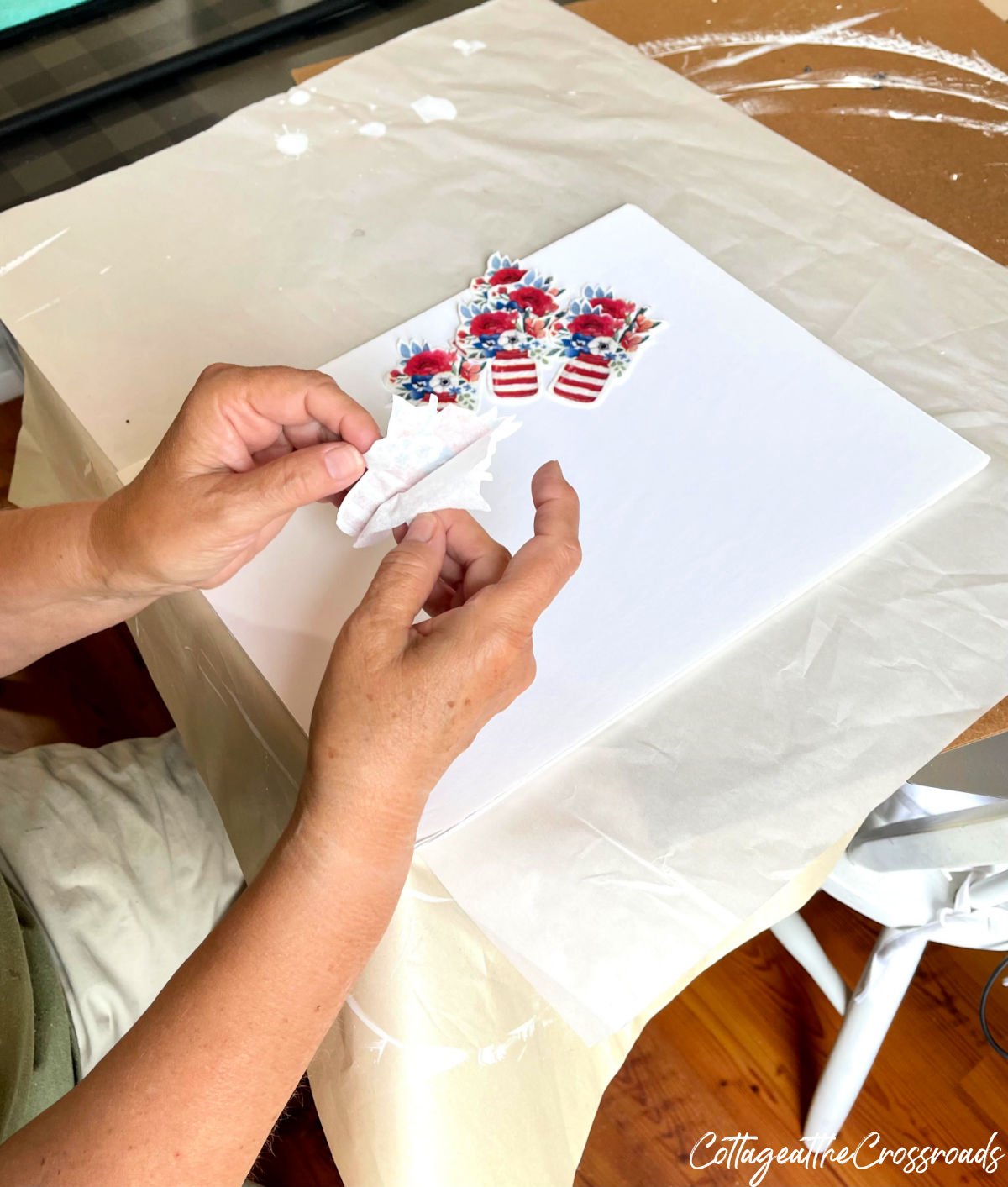 The next step is to separate the layers of the napkins. A lot of napkins are two-ply but the ones that I used were 3-ply. I discarded the layers that did not have the design on them.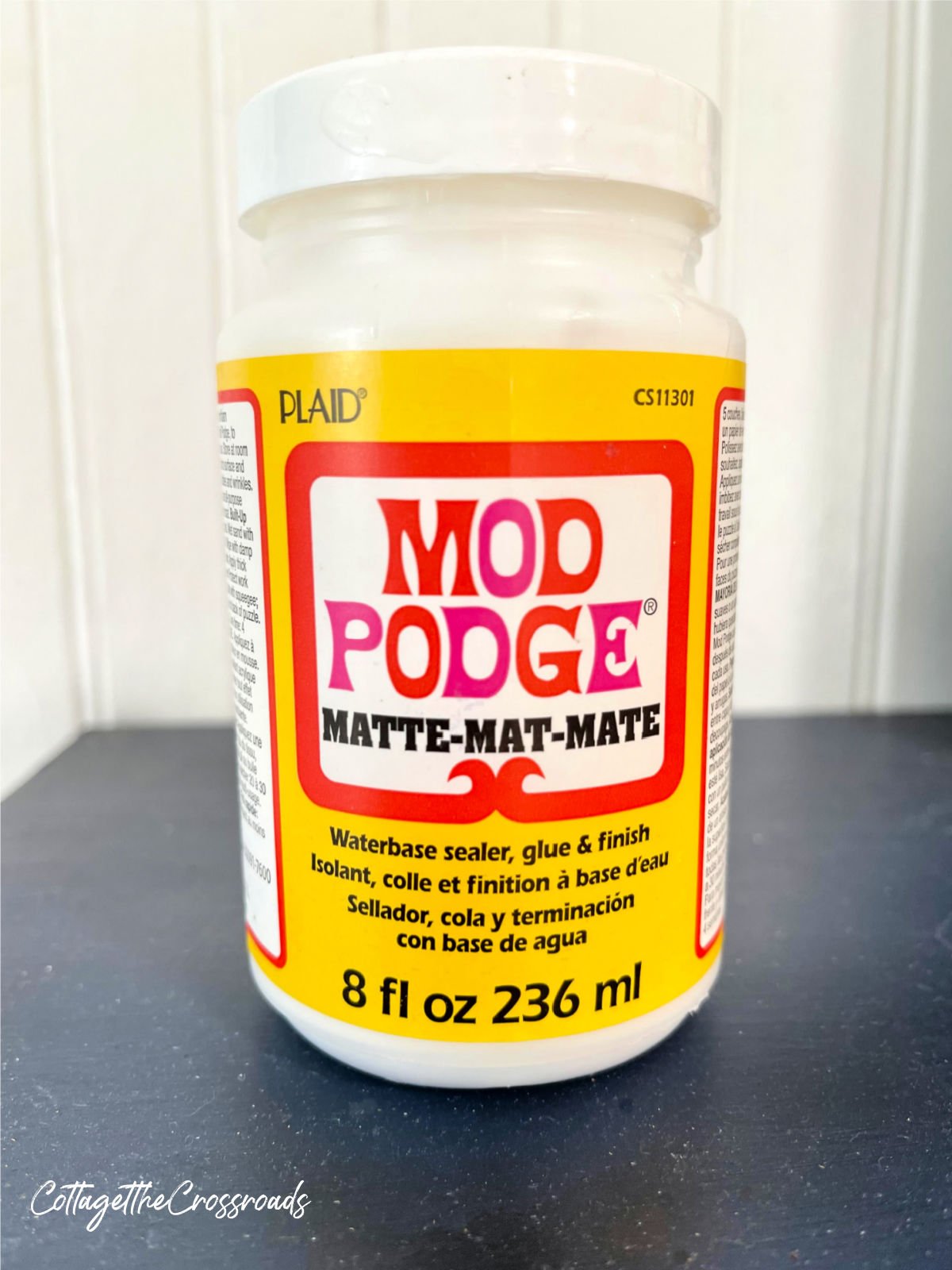 To decoupage the napkins onto the mini canvases, you will need some matte Mod Podge. It can be ordered from Amazon (affiliate link) HERE.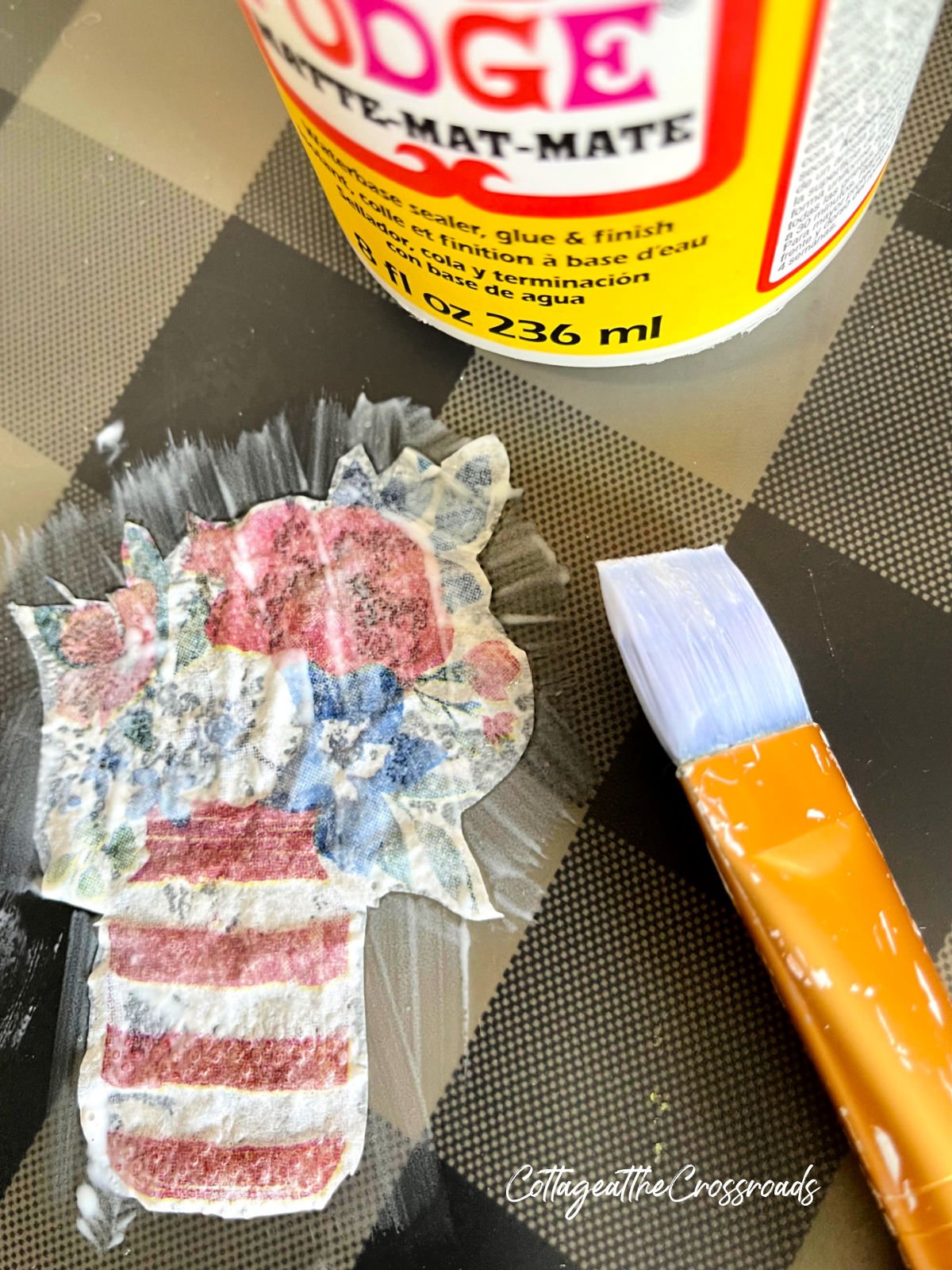 Very gently, use a brush to apply a thin layer of Mod Podge onto the back of the design.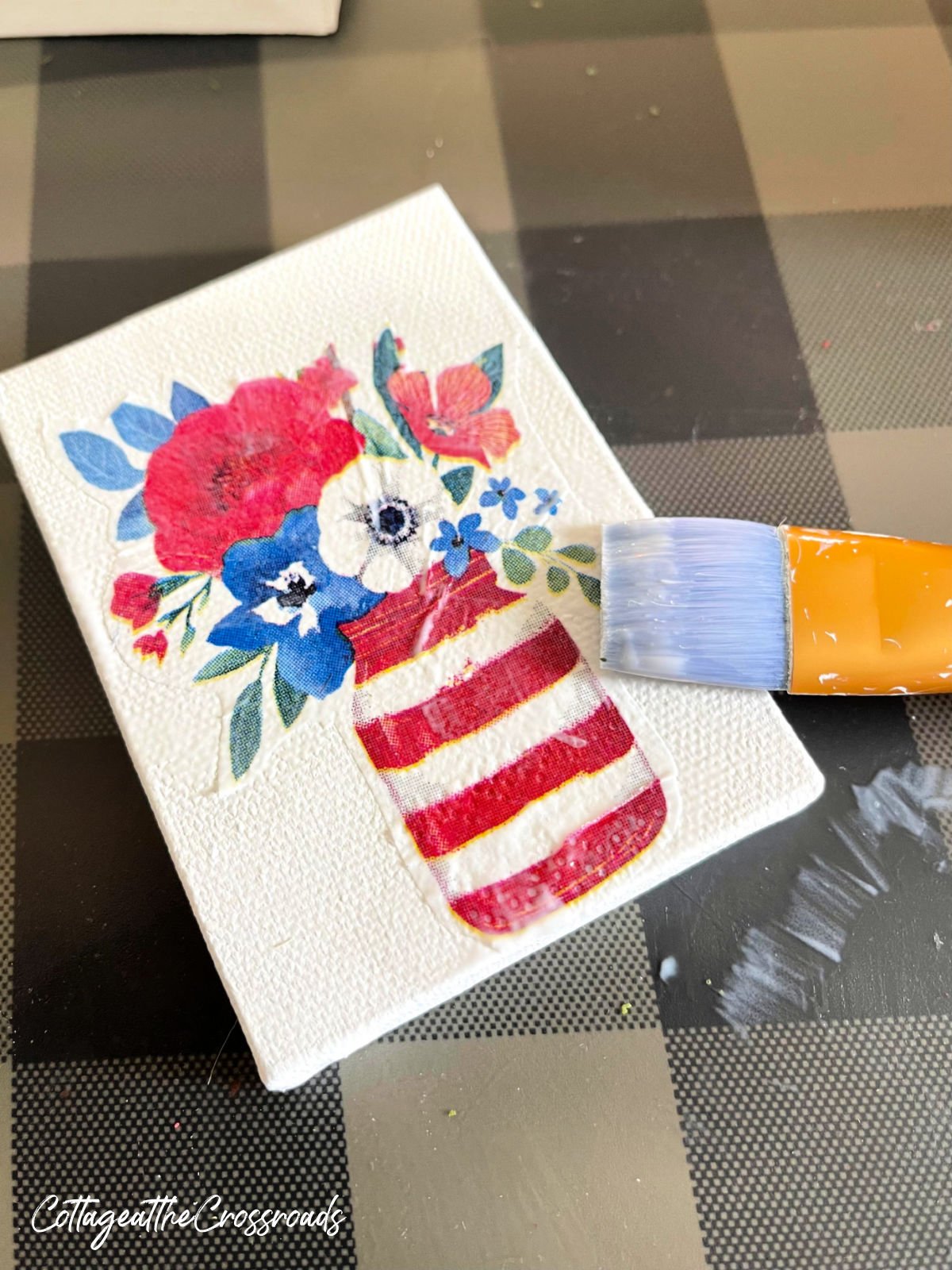 Carefully apply the cut out design to your mini canvas and then brush a thin layer on top. Don't apply much pressure because the cut out napkin design is easily torn.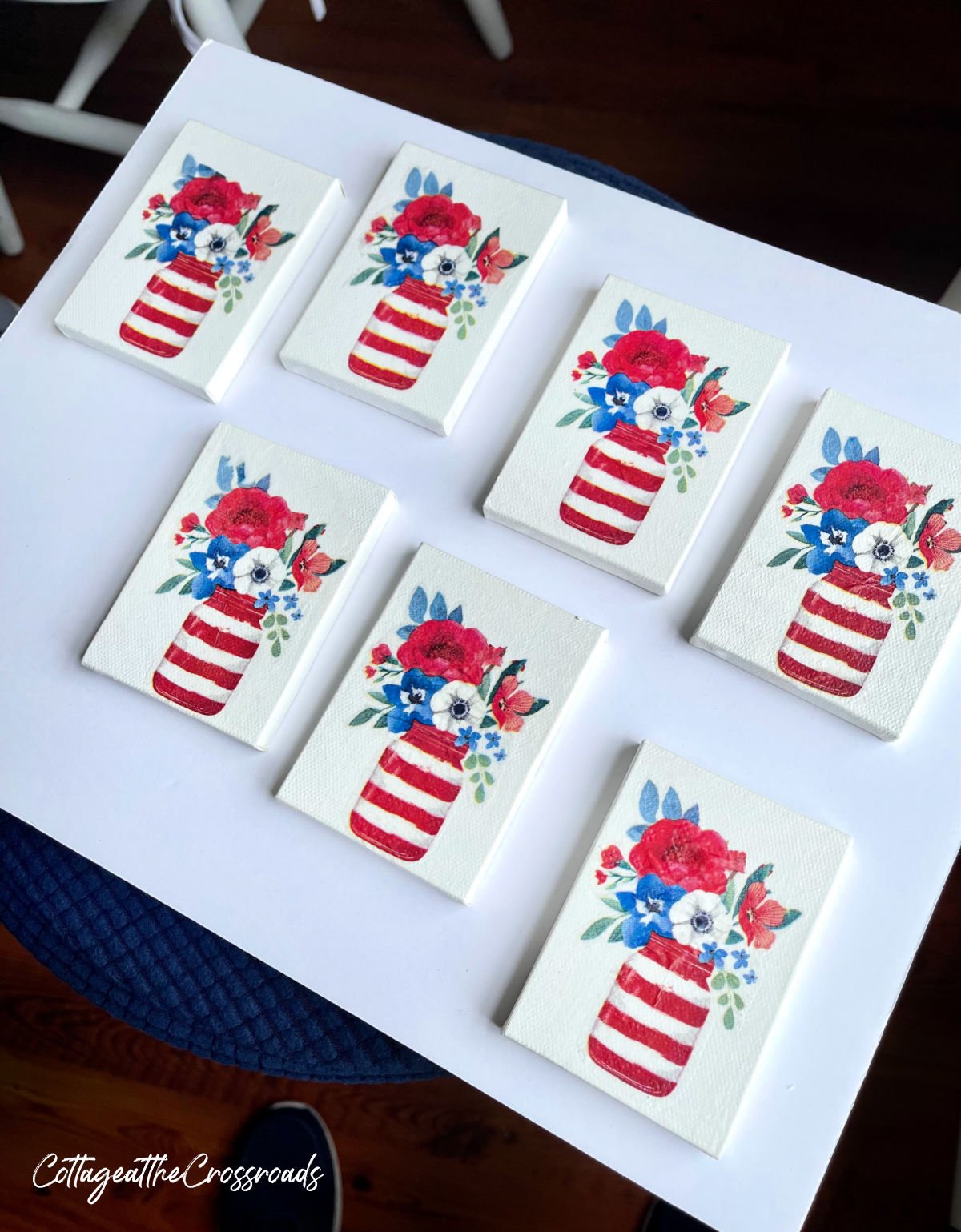 Set the decoupaged mini canvases aside to dry completely.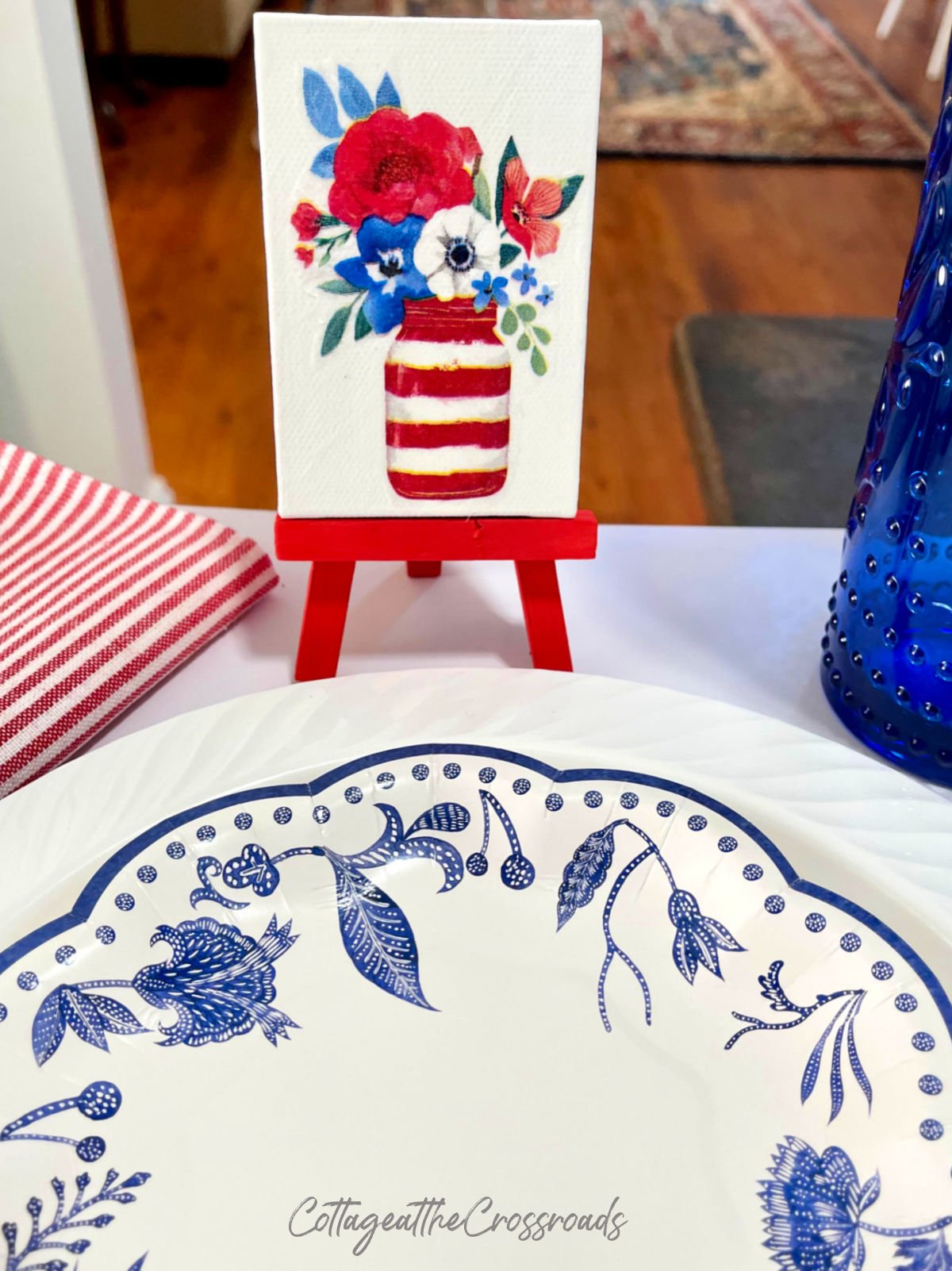 Lookie! Lookie! Aren't the patriotic mini easel place cards just adorable???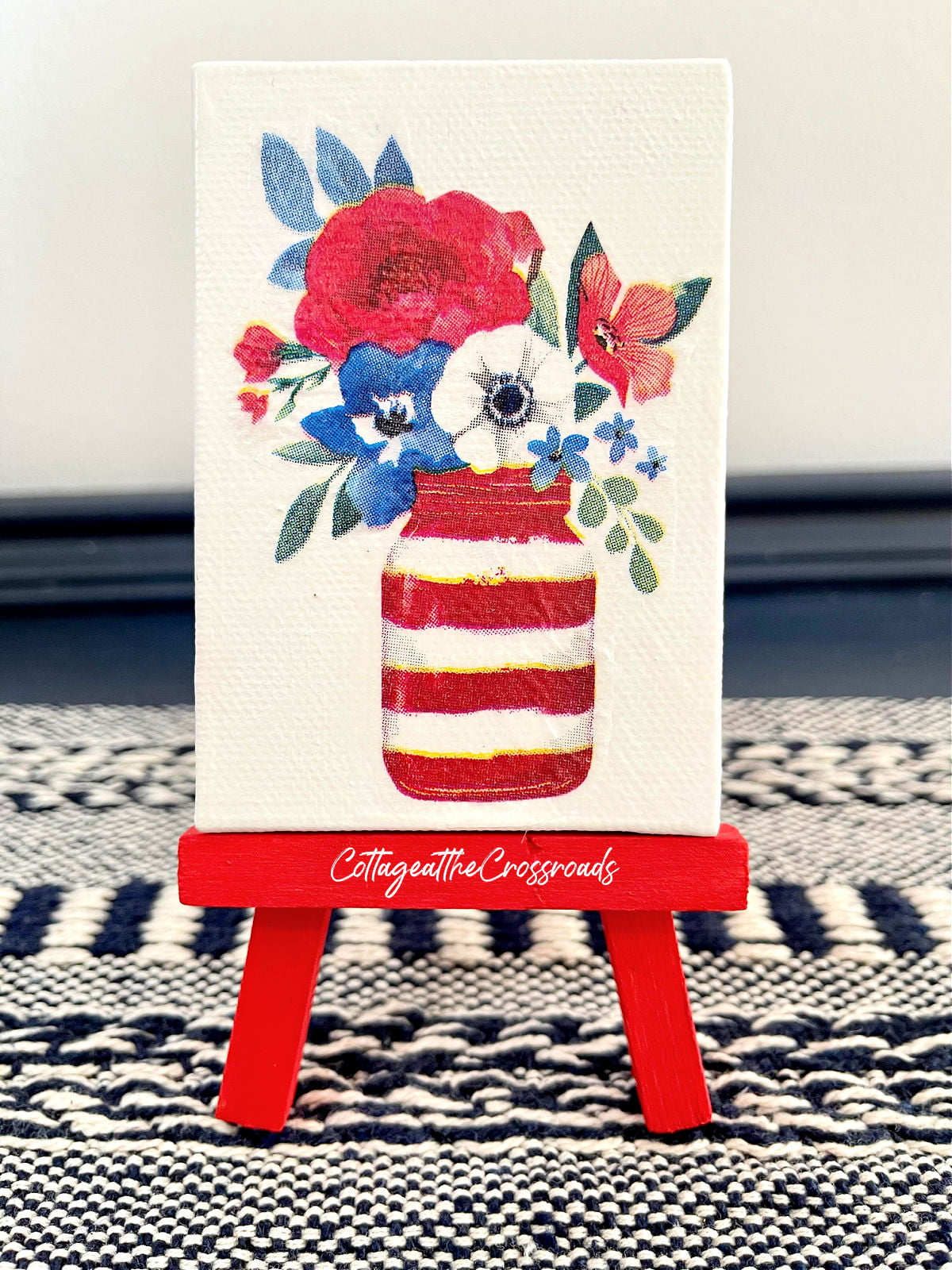 I can't wait until my friends see them. I have already written their names on them with a blue paint marker.
And, of course, they can take the patriotic mini easel place cards home with them as a memento of our luncheon.
I hope I've given you an idea to make your guests feel special for any Fourth of July gathering that you're planning.