Christmas is, indeed, the most wonderful time of the year because it's the time when friends get together and renew the connections that bind them together.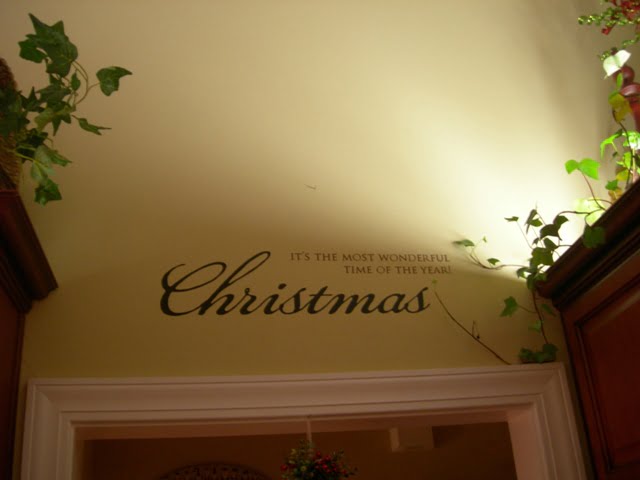 Last night Leo and I went to a Christmas Bunco party. I have been playing bunco with a group of girls since the mid 1970s. Even though I moved away for a number of years, we occasionally met and caught-up with each other's lives. Now that I live closer, we get together more often.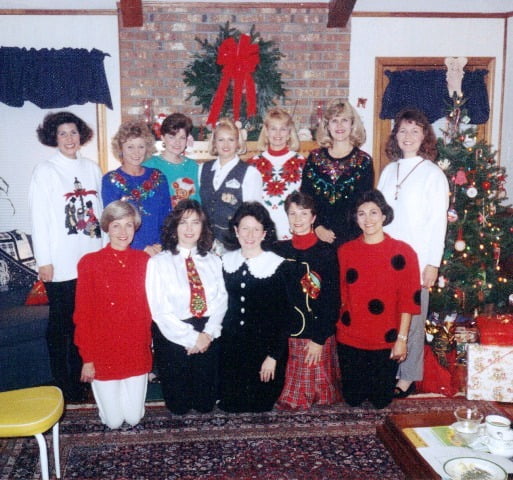 Here is a photo of us taken in 1993. Some of the girls have moved away, and sadly, we lost one to cancer. But 8 of us continue to meet from time to time. I'm on the back row standing under the wreath.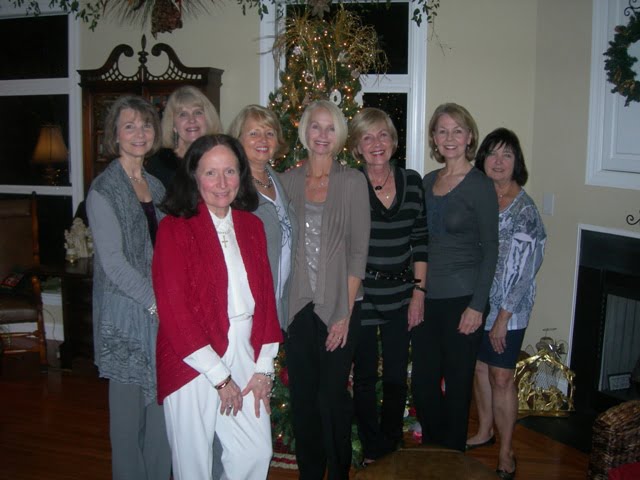 Our party was held at Nancy's beautiful home. She's the one on the far right in the photo, and she is one talented lady. Her home was so wonderfully decorated for Christmas that it would rival any that I've seen in Blogland! It was magical!
I wish I could have captured all of her decorations, but I did manage to photograph these.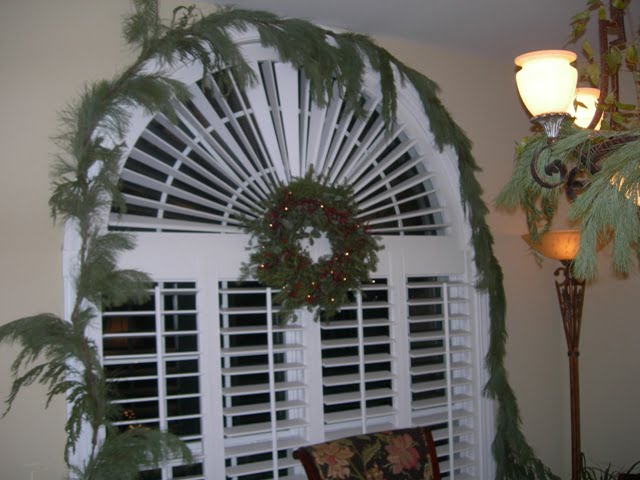 Nancy used lots of natural greenery in her decorations. This window in her dining room was surrounded by a pine garland.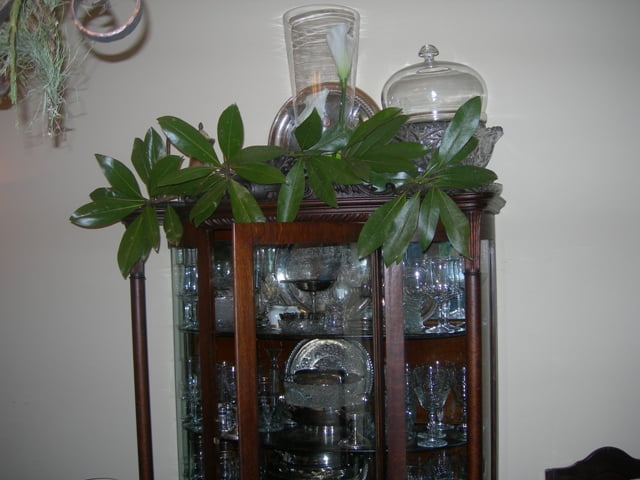 Here she adorned her china cabinet with beautiful magnolia leaves.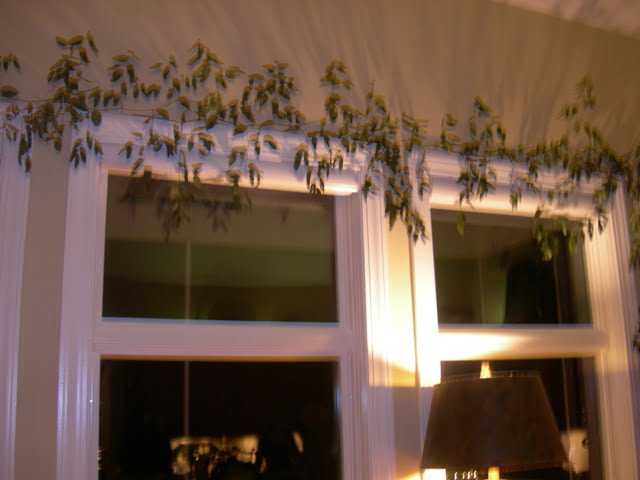 This is a blurry picture, but I had to show you what she did around all her windows and the mirror in the bathroom. She went out into the woods and cut lots of a smilax vine and draped her windows with it. They looked awesome!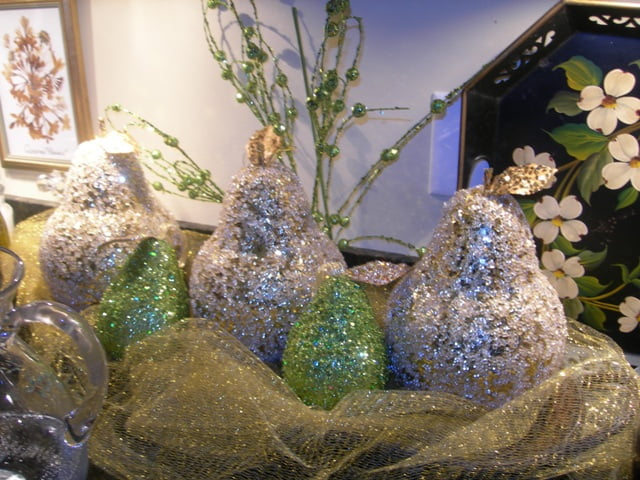 One of many kitchen vignettes.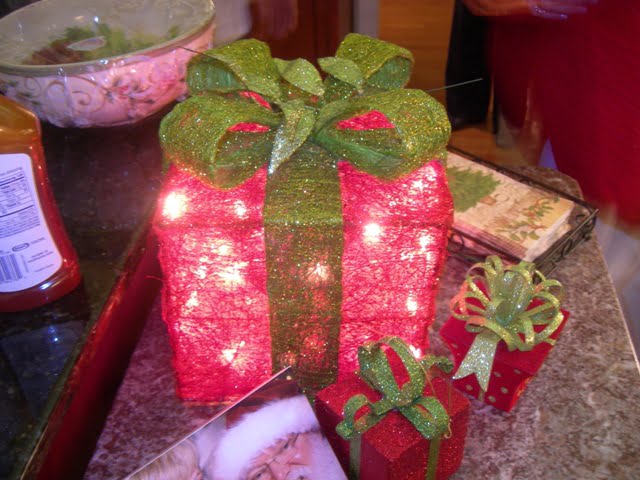 Here's another one.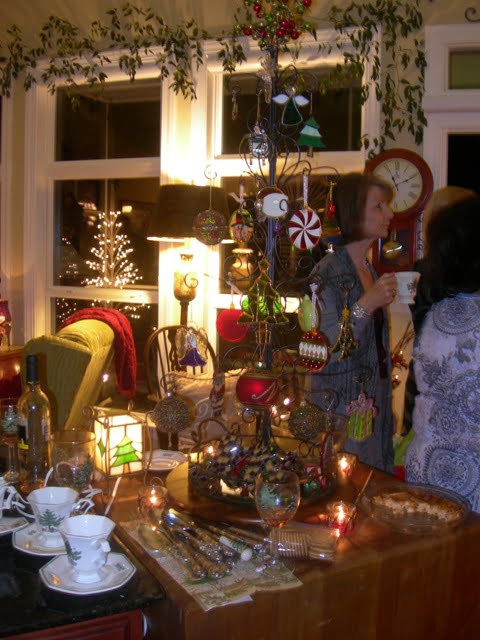 On her real chopping block, there was a huge ornament tree. It was impressive.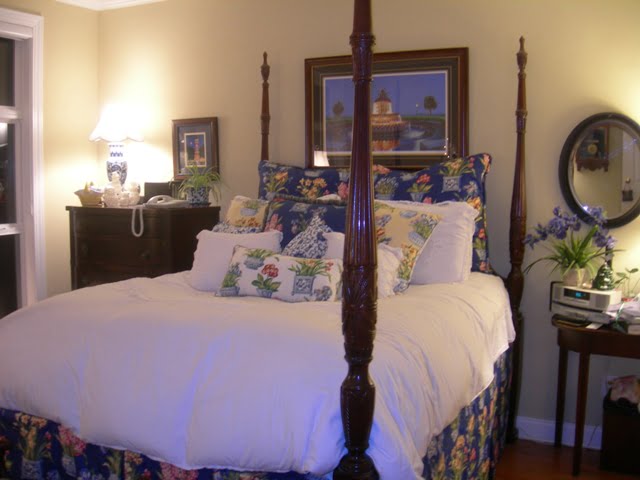 I snuck into her bedroom and snapped a few photos.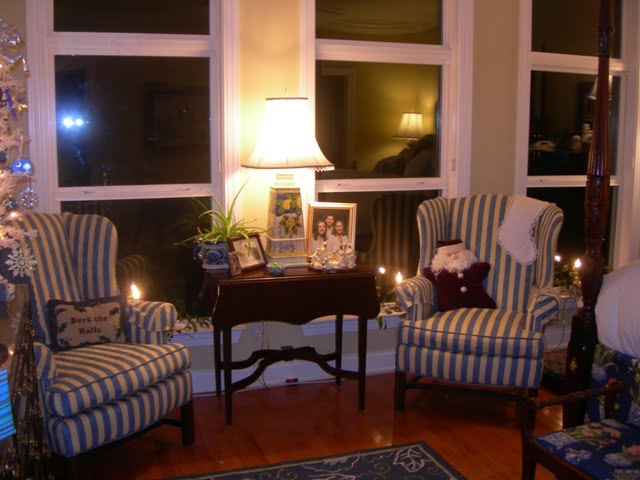 You can see her Christmas touches in the sitting area of her bedroom.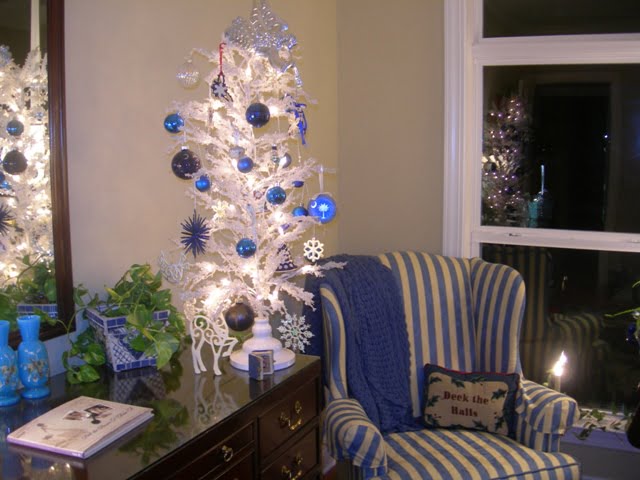 There was even a blue and white Christmas tree in there! Isn't it pretty!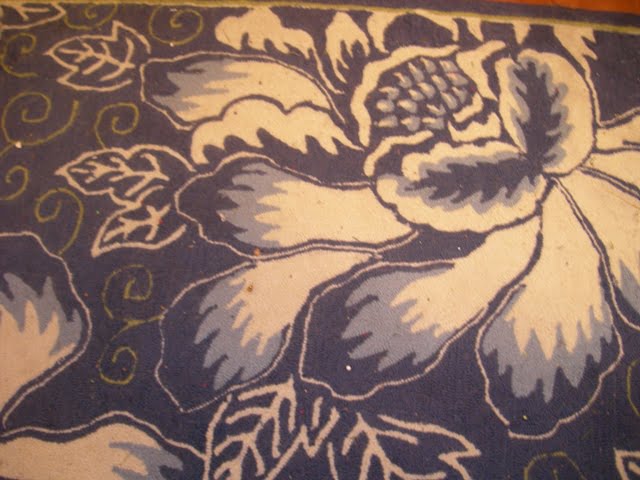 I couldn't help but notice the rug! I forgot to ask her where she found it.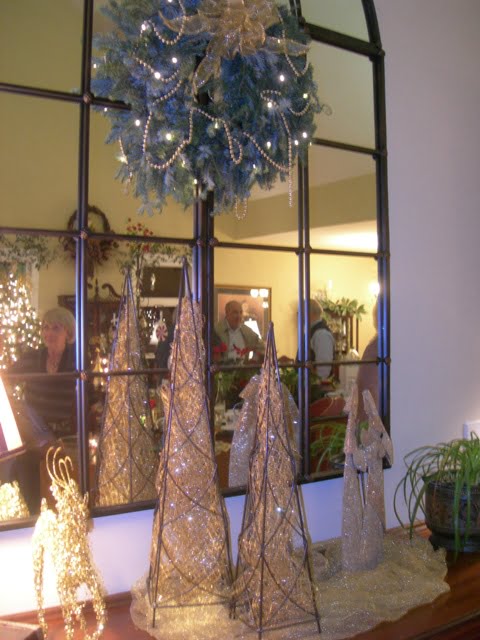 I know that a lot of you have seen this mirror in the Ballard's catalog, but let me tell you, it is just amazing in person. It is beautiful, but even more so with Nancy's Christmas touches.
We enjoyed a wonderful dinner in Nancy's home and had a chance to reminisce about old times. Christmas is the most wonderful time of the year!