Small scrap wood signs are super easy to make and would be a great project to complete while you are self-isolating at home. Bonus: Kids love making them!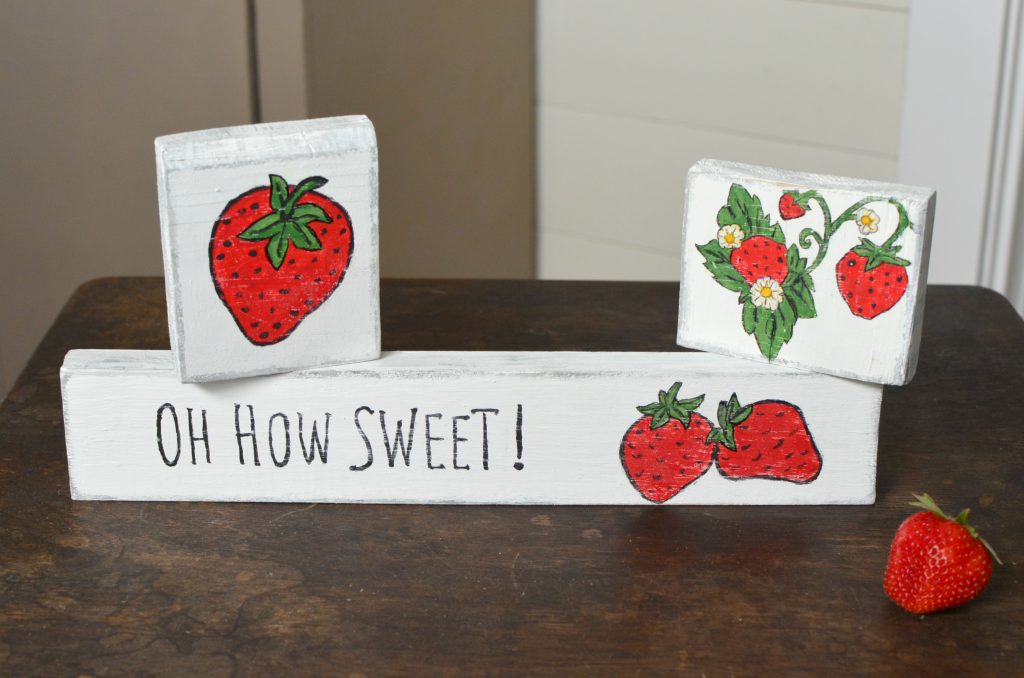 To keep myself busy, I recently made these small scrap wood signs with strawberries on them.
They are scrap wood signs because I literally picked up some scraps of wood from a pile left behind by our contractor who has been working on our front porch.
Y'all know that I love making something from nothing, right? Well, here's how I made these small scrap wood signs, and once you see how easy it is to make your own, you will be churning out some for yourself.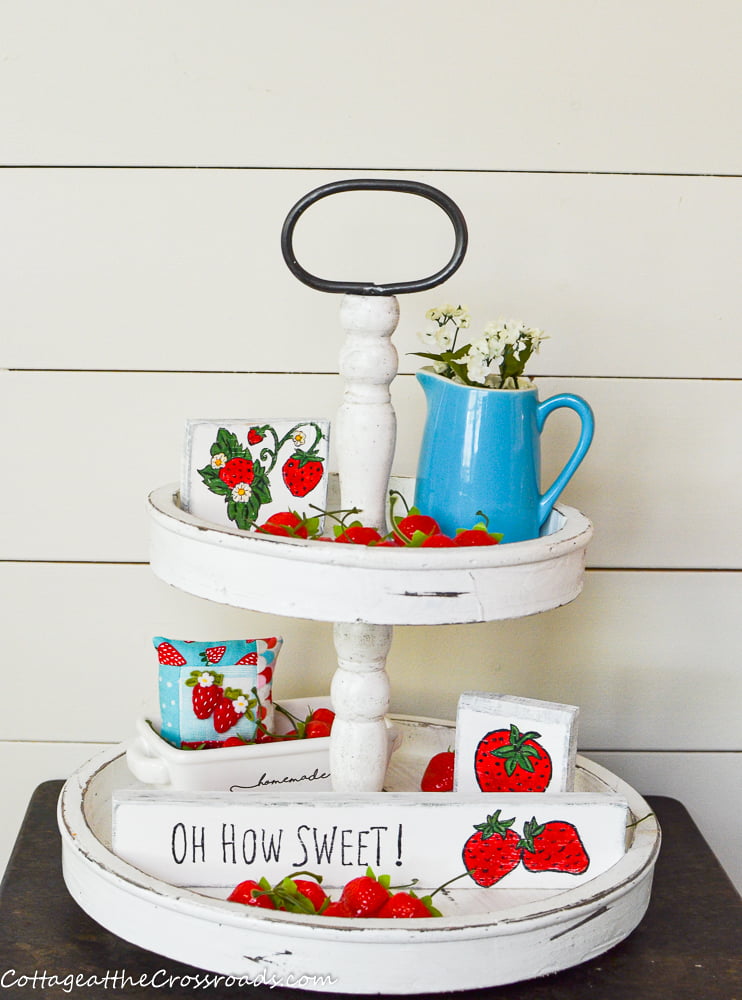 I plan on using these little mini wooden signs on my new tiered tray. And as you can see, my theme is going to be strawberries!
Now, you can buy all sorts of small wooden signs on Etsy and other places, but it's super easy and fun to create your own, even if you don't have the least bit of artistic ability.
supplies needed to DIY Small Scrap wood signs
small pieces of scrap wood (if you don't have your own pile of scrap wood, the big box home improvement stores usually have some for free)
coloring sheets with desired design
printer and paper
scissors
sandpaper (optional)
pen or pencil
Sharpie pen (optional)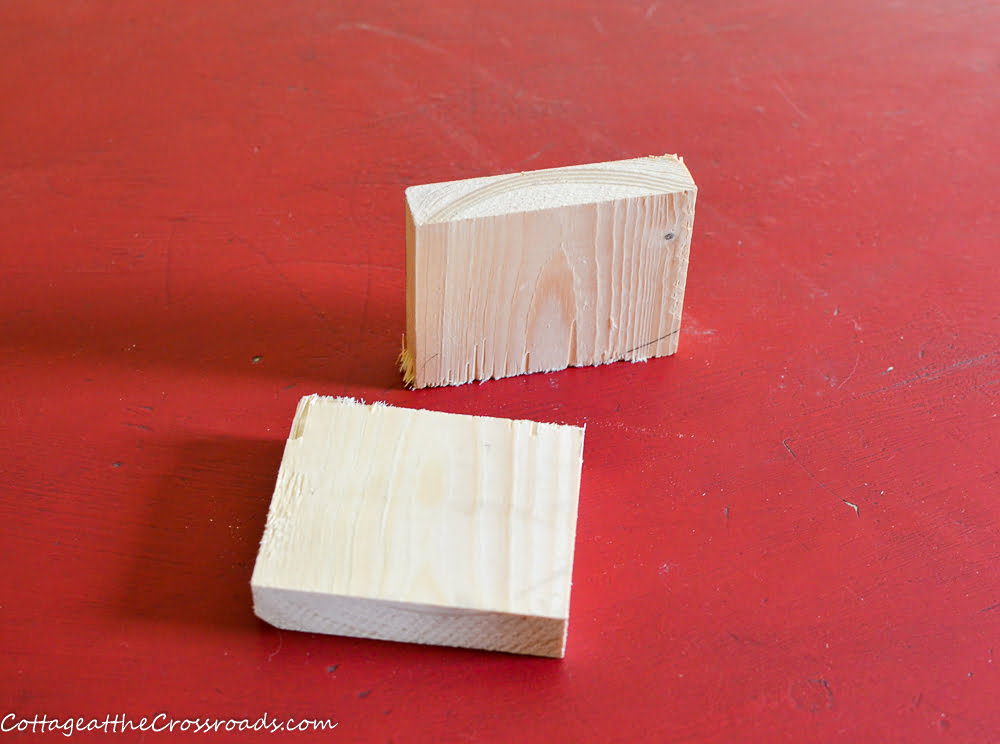 First, you may need to sand your scrap wood especially if they have some rough cut edges. I used 120 grit sand paper to smooth my edges.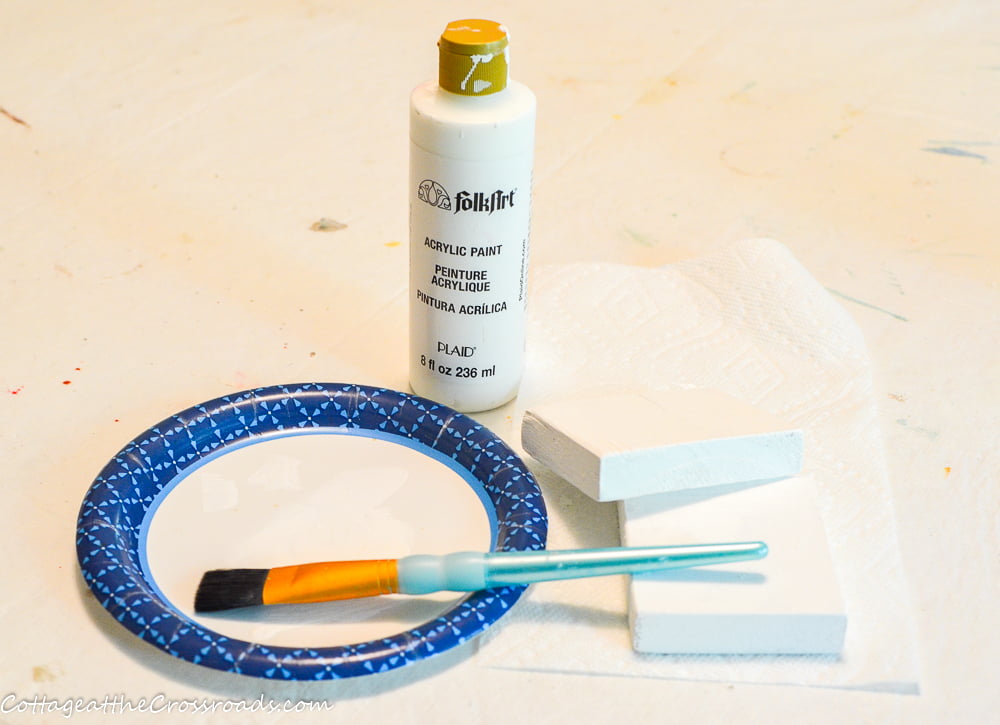 The next step is to paint the scrap wood with your desired color and let dry. I used white acrylic paint on mine.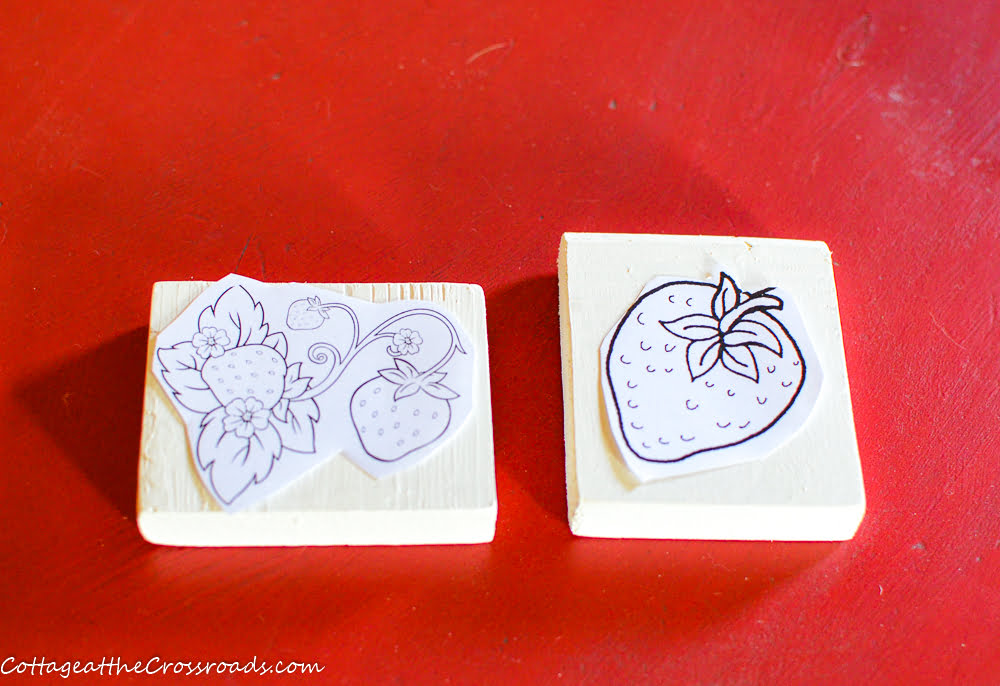 Next, you need to choose a design to paint. I chose to use strawberries, but you could use anything! I googled "free strawberry coloring pages" to find mine, printed them, and then cut them out with scissors.
Coloring books would also be a great resource for designs to paint.
Remember how I said that you could do this project even if you didn't have any artistic ability? Here is your special friend-CARBON PAPER! Yes, they still make it!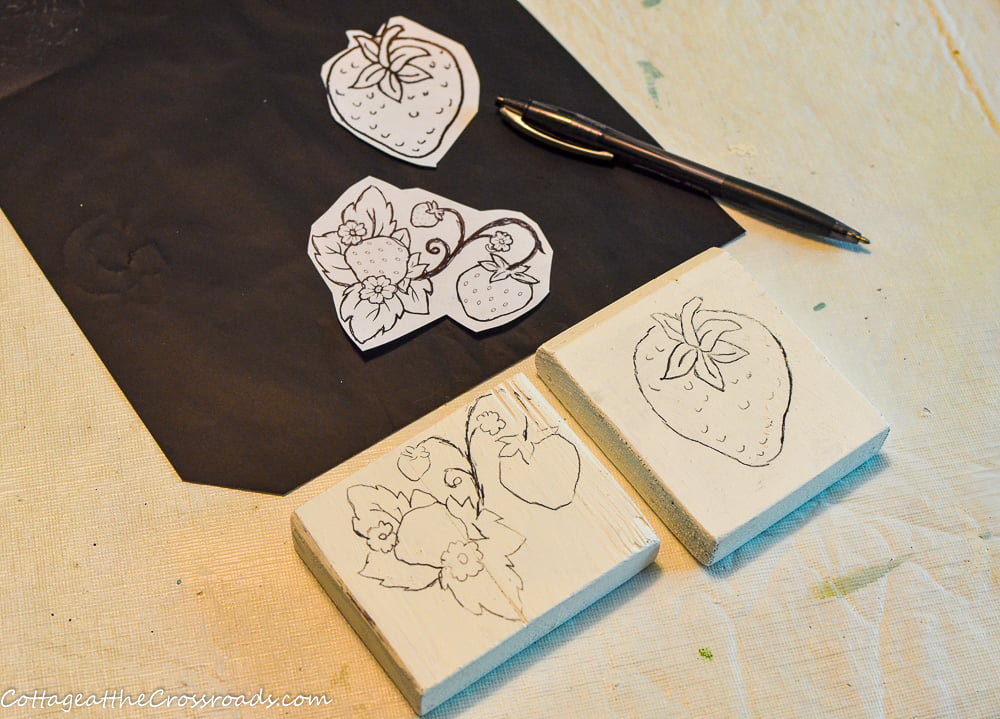 Simply use a pen or pencil to trace your design onto your scrap wood.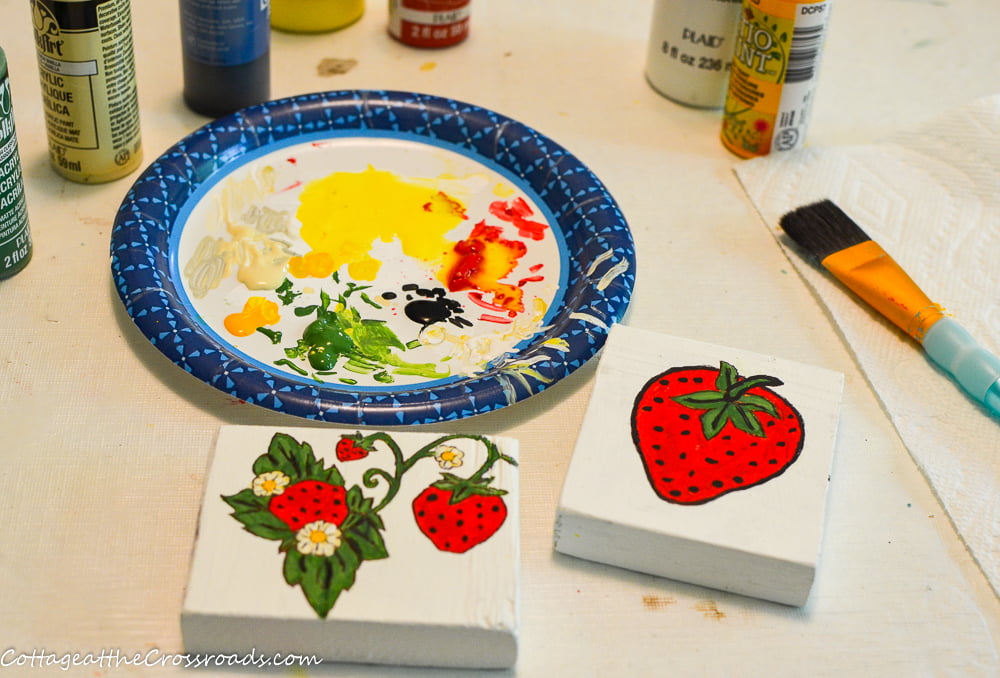 Use small paint brushes to paint the traced design. Don't worry about coming out of the lines with the paint because you can fix any messes with more of the white paint.
To paint the strawberries I used the following colors: Wicker White-Folk Art, Classic Green-Folk Art, Lipstick Red-Folk Art, French Vanilla-Folk Art, Black-Craft Essentials, Marigold-Patio Paint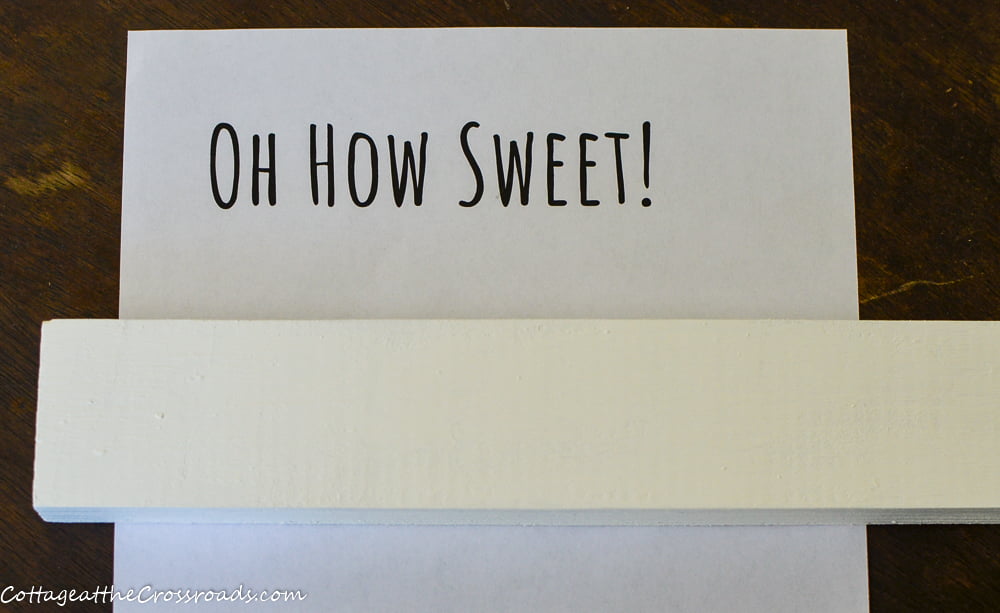 To transfer text to a piece of scrap wood, use the same method. I found this farmhouse style text (Amatic Small Caps-size 96) in PicMonkey, a free online photo editing and graphic design site.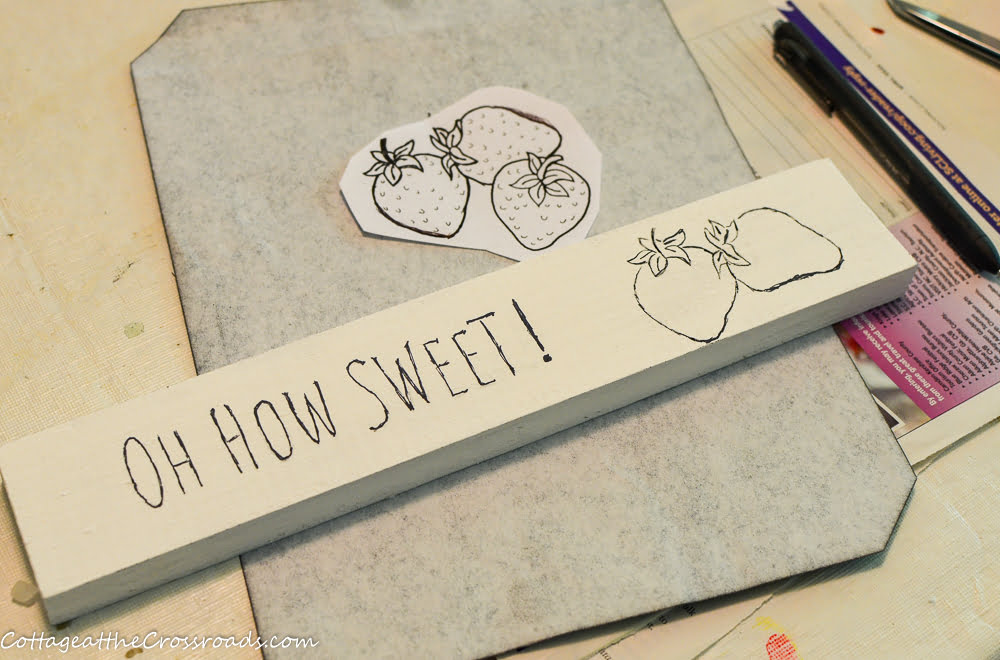 I used a small paint brush to paint over the traced letters, but an easier way would be to use a black Sharpie pen.
After all paint had dried, I used some sandpaper to distress my signs but I didn't like how that was removing too much of the color on the strawberries so I stopped.
I then decided to edge the signs with a little gray paint to give them a distressed look.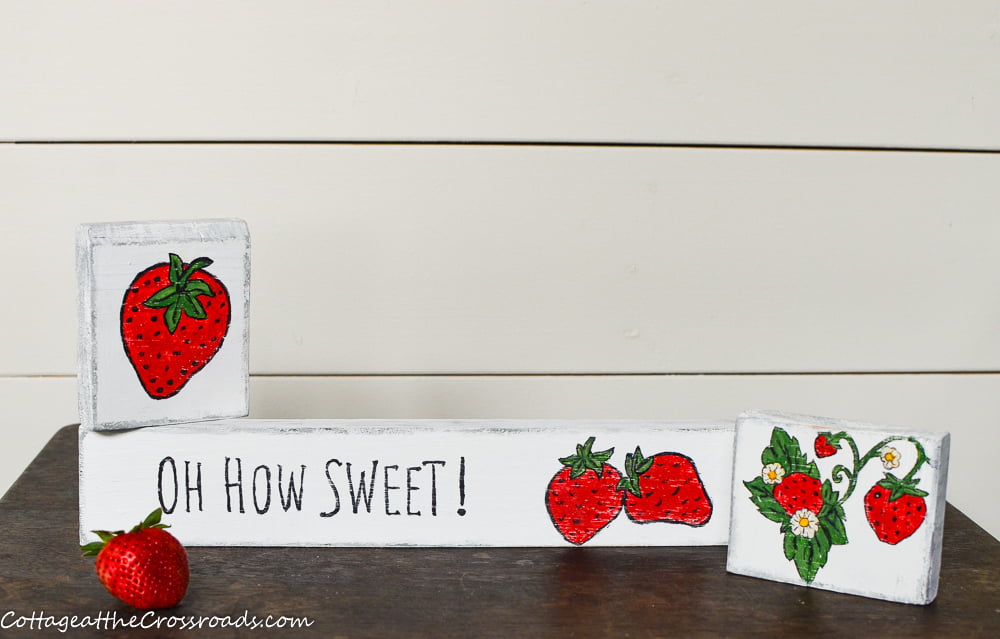 Ta-da! Look how cute they look, and yes, that's a real strawberry beside the signs. It's strawberry season here in SC.
These little mini scrap wood signs would look cute sitting on a shelf, in a vignette, or on a tiered tray, which is how I'm going to use them.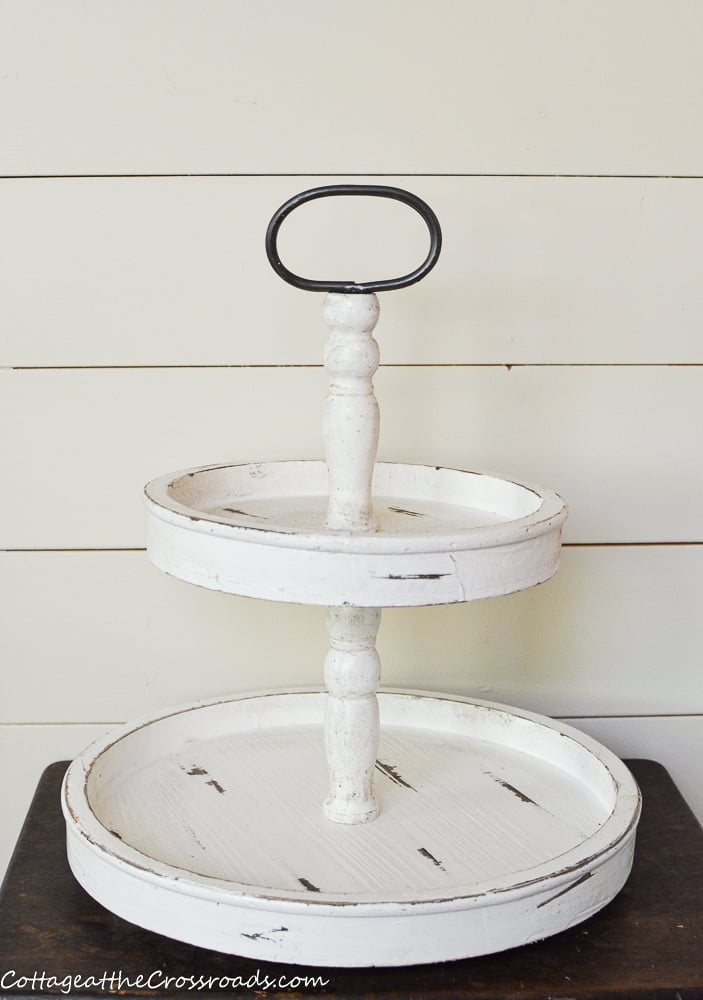 I ordered this two tiered tray from Amazon a few weeks ago, and I couldn't wait to put my mini wooden strawberry signs on it!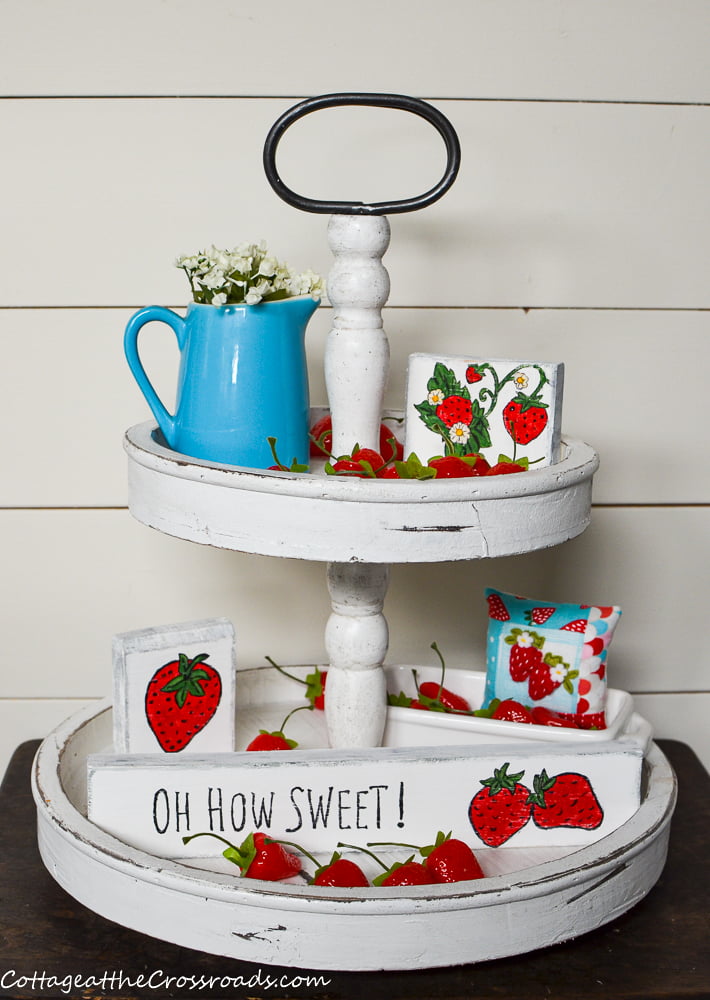 I'm a little late to tiered tray decorating, and I've got to step up my styling game, for sure!
While I have time on my hands and wood scraps in my pile, I'm going to be busy making more small scrap wood signs for my tiered tray!!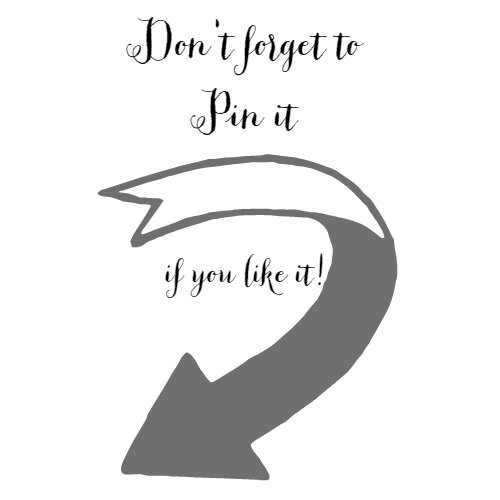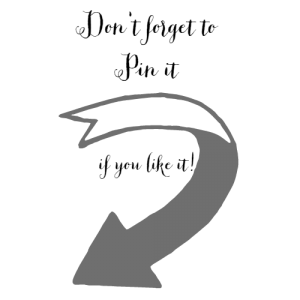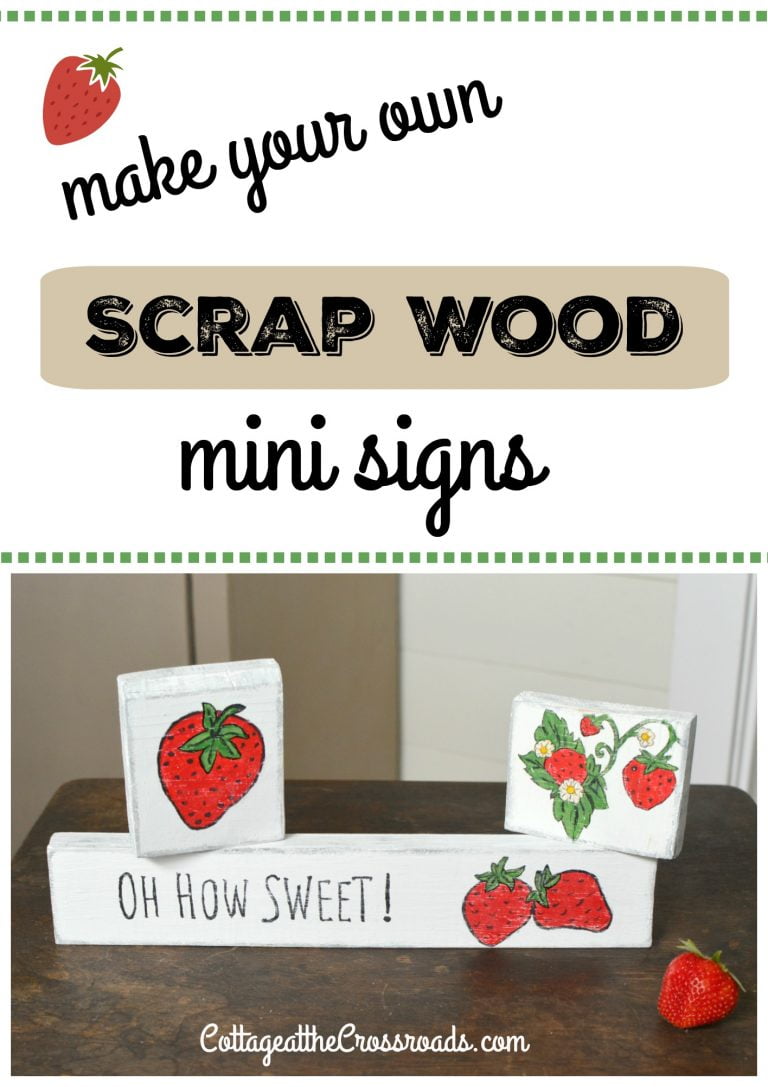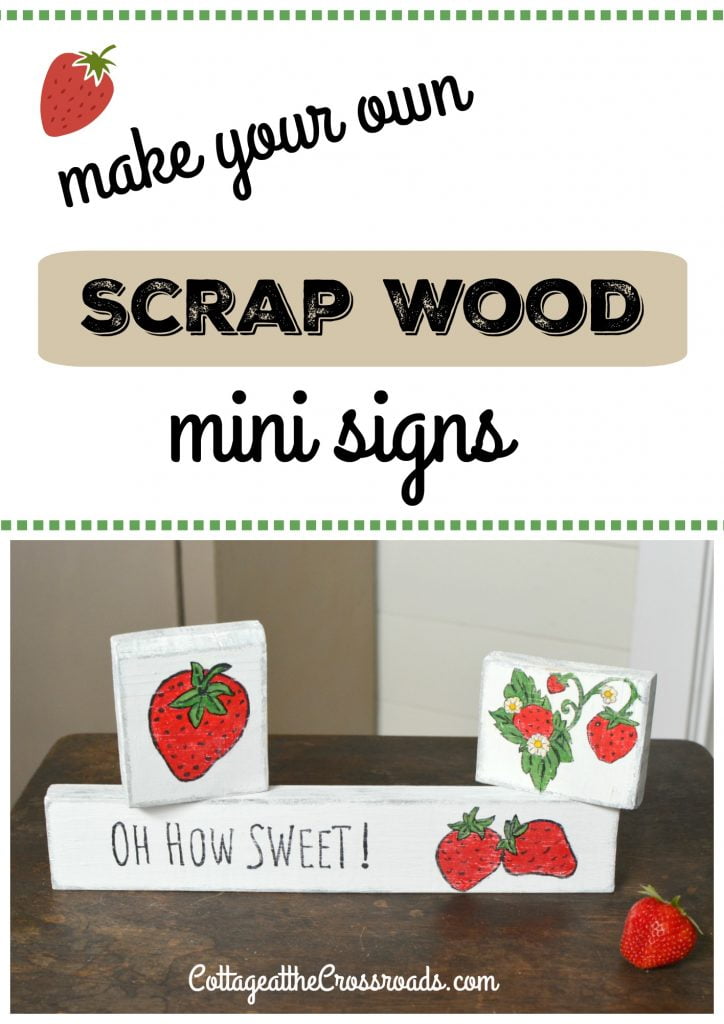 I hope I've given you some inspiration today to help you fill the hours while you are at home. If you're homeschooling, older kids would love to make some signs, too. If you don't have scrap wood, give them a piece of cardboard!