You can easily give an ordinary turntable some Farmhouse flair by adding some wooden half round beads to turn it into a Farmhouse Lazy Susan.
My farmhouse lazy Susan all came about when Leo mentioned that we needed something to keep our condiments and salt and pepper shakers handy on the table.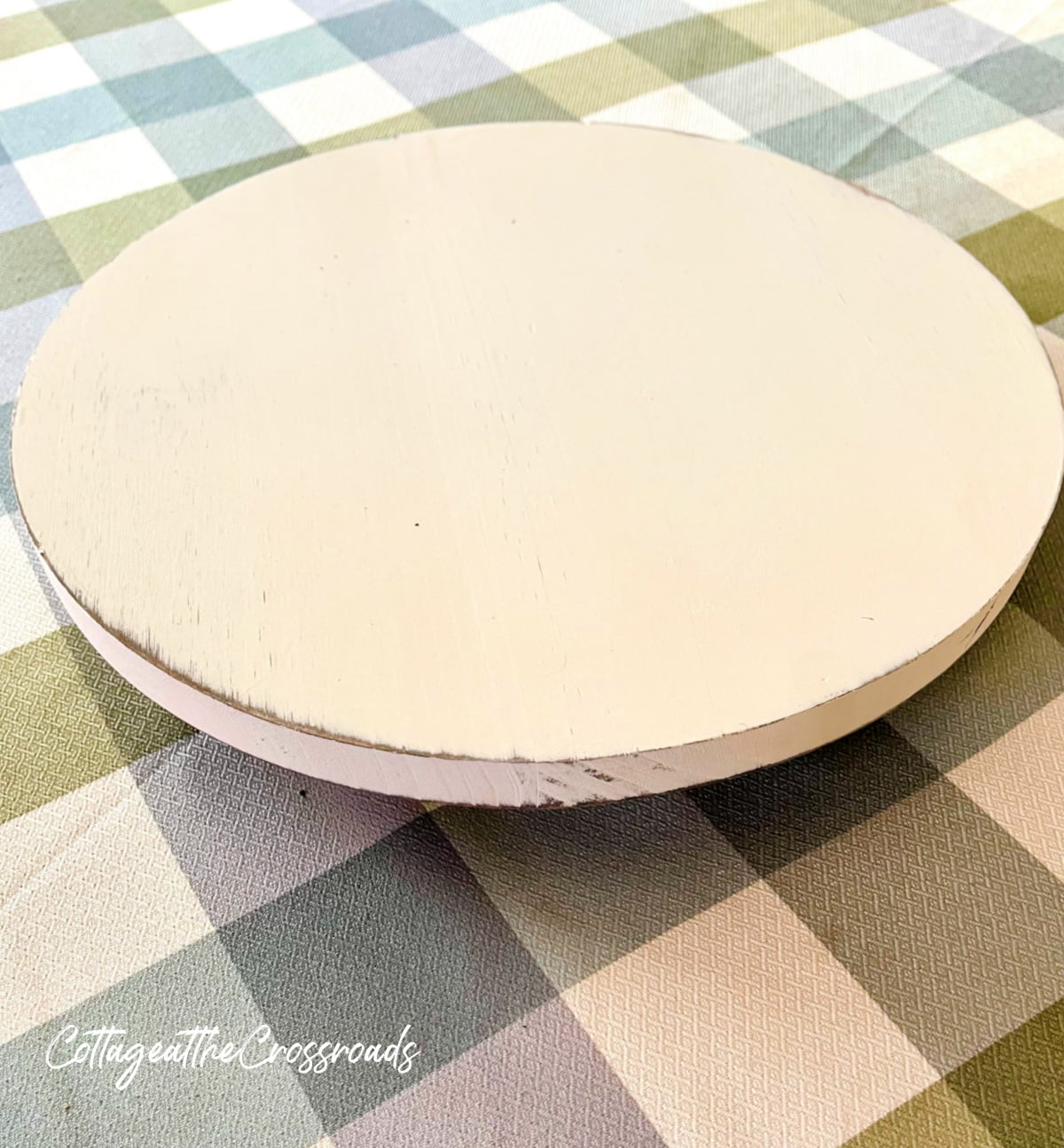 So I ordered this (affiliate link) vintage white, distressed rotating lazy Susan from Amazon.
As you can see in the above photo, the lazy Susan came with the hardware that makes it rotate. If you wanted to start from scratch, all you would need is a wooden round and then attach the hardware on the bottom.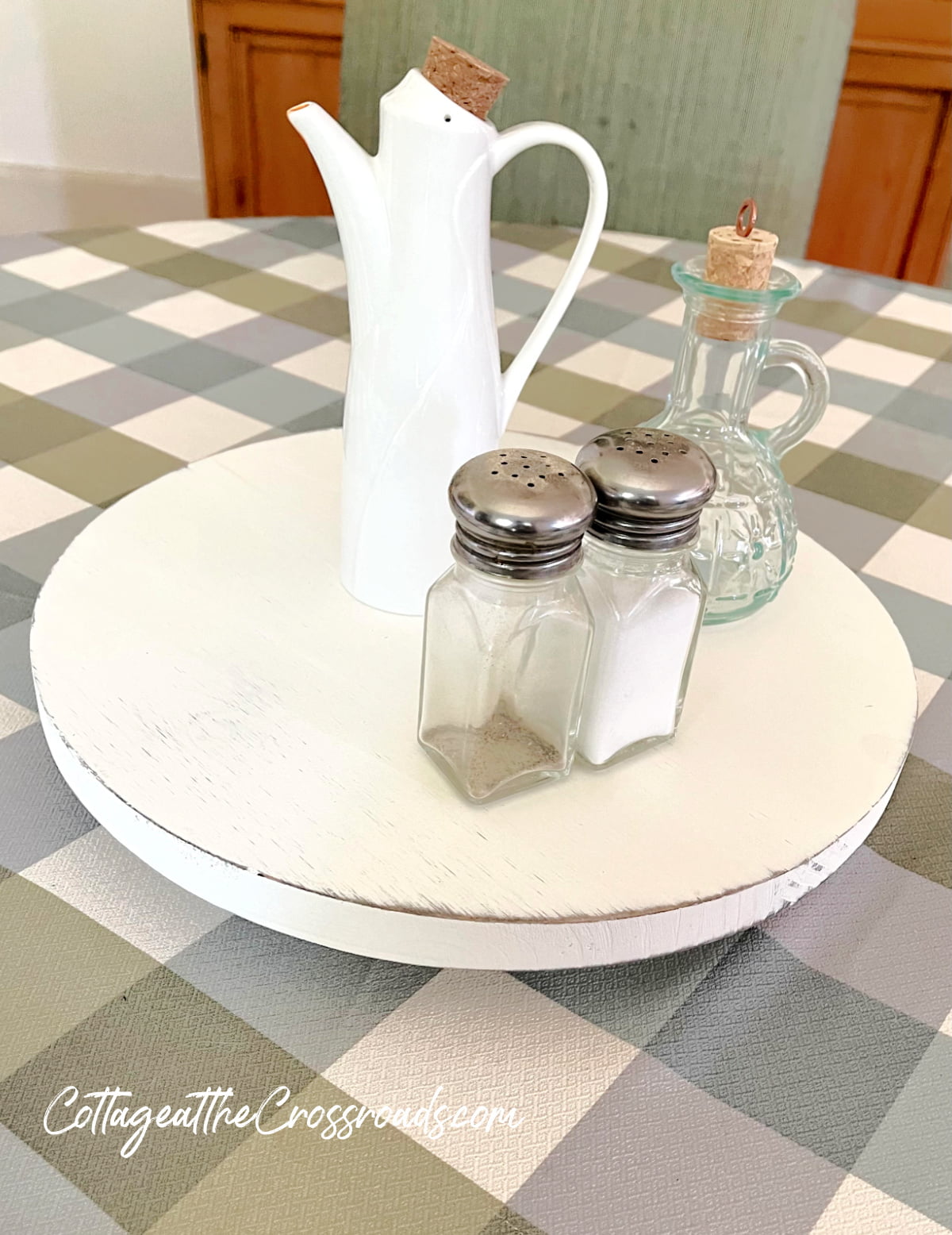 But once I got the lazy Susan on the table with the condiment containers and the salt and pepper shakers, I thought it looked too plain Jane.
The tall white container holds our hot pepper sauce that we put on EVERYTHING and the (affiliate link) small green glass bottle is for hot vinegar that we use frequently. I ordered both from Amazon.
But I thought it needed a little something so I decided to give it some farmhouse flair.
How to make a Farmhouse Lazy Susan
I decided that the lazy Susan needed some (affiliate link) half round wooden beads which I ordered from Amazon.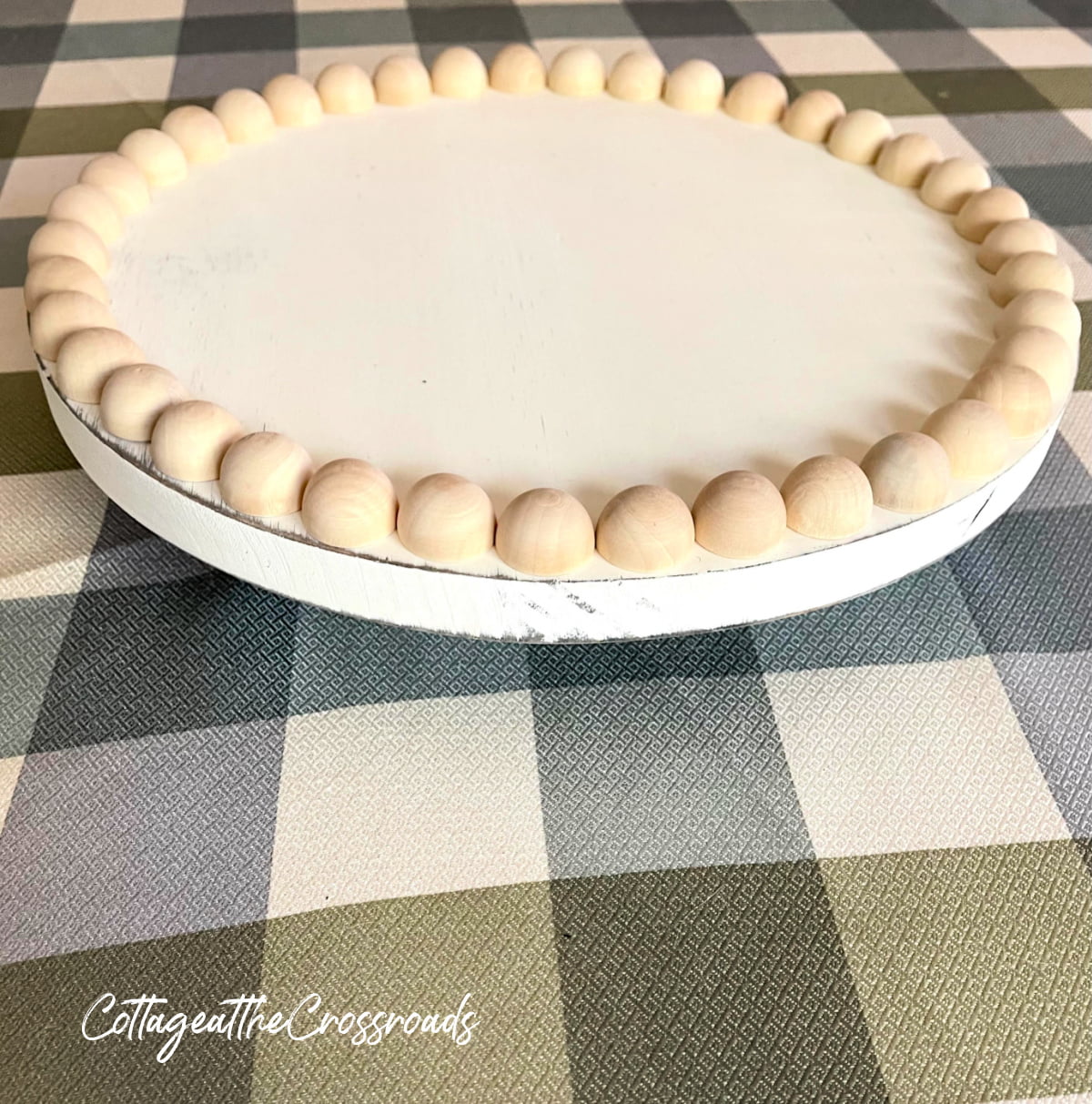 Next, I placed the wooden beads around the edge to see how many beads I would need.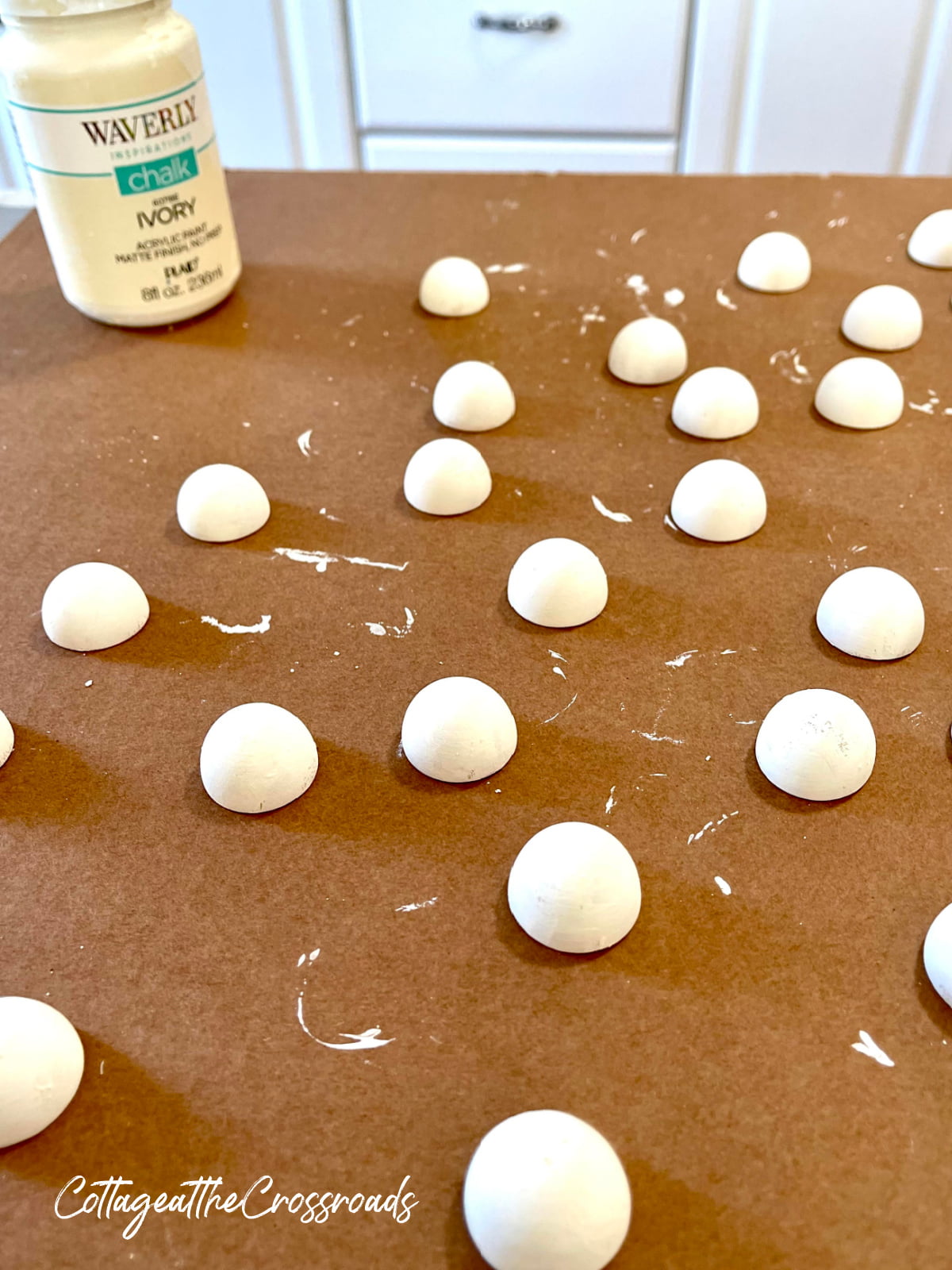 The wood beads come unfinished so I painted the beads with this ivory chalk paint that I already had. The color was an exact match to the color of the lazy Susan I had ordered.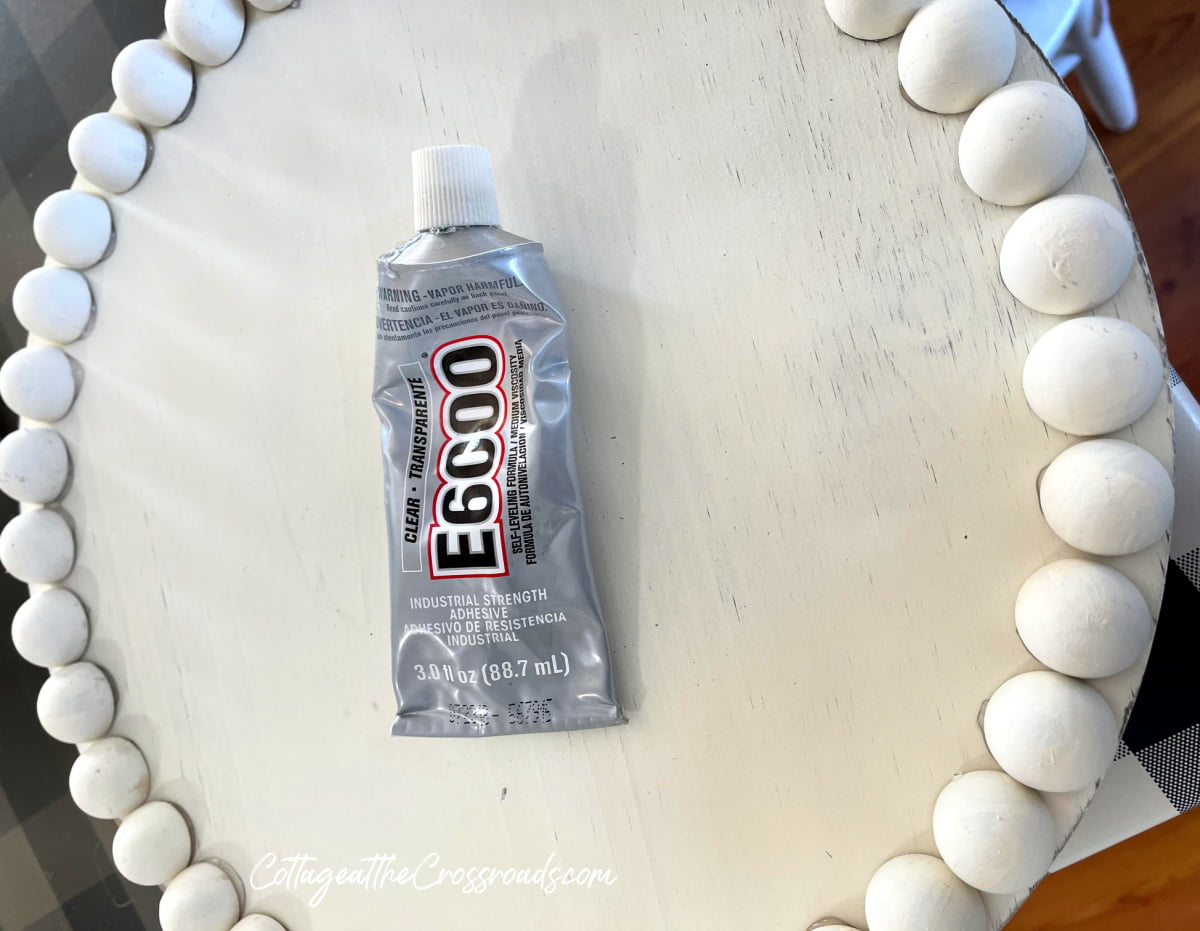 I used E6000 glue to attach the beads to the lazy Susan.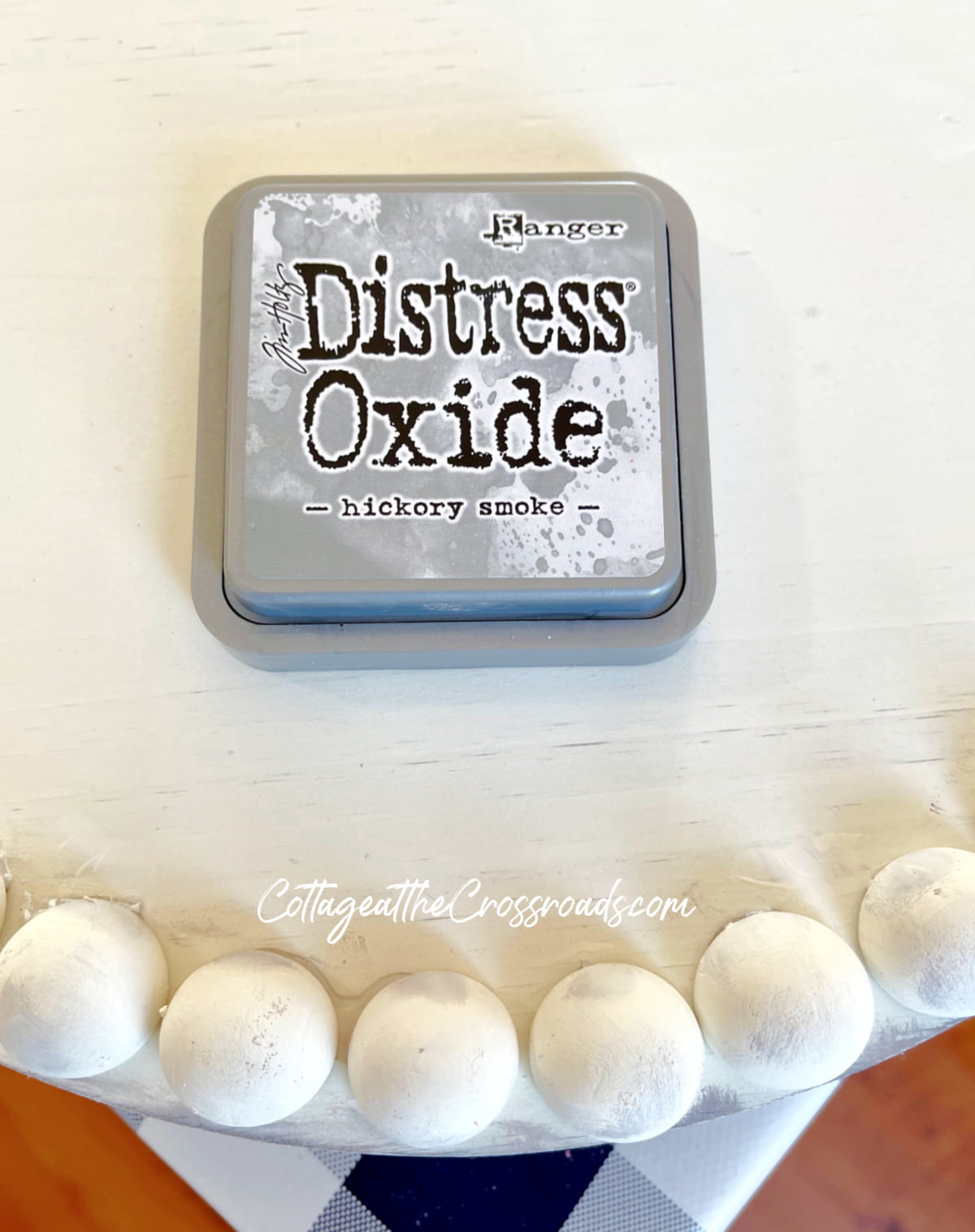 Because the lazy Susan had a distressed finish, I used this distress oxide to add some faux distress marks on the beads. I applied it with a sponge brush here and there.
When I read the reviews of the lazy Susan on Amazon, several people mentioned that it did not come sealed. Because we were going to use it to hold condiments that may drip on the tray, I knew I needed to seal it.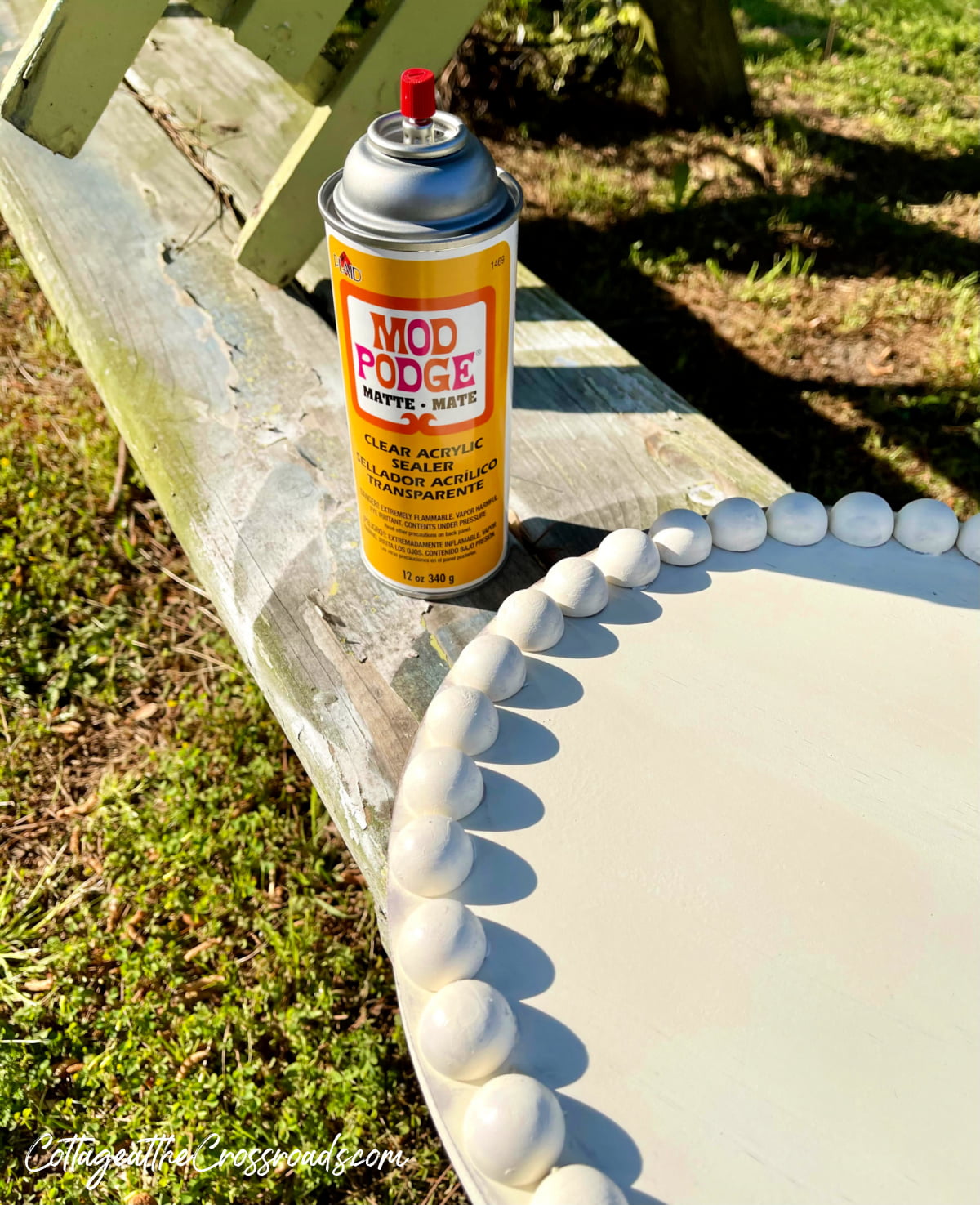 To seal the lazy Susan, I used this Mod Podge matte acrylic spray sealer. I applied 2 light coats, letting the first coat dry about 30 minutes before applying another.
Now I don't have to worry about dribbles and can wipe the lazy Susan clean.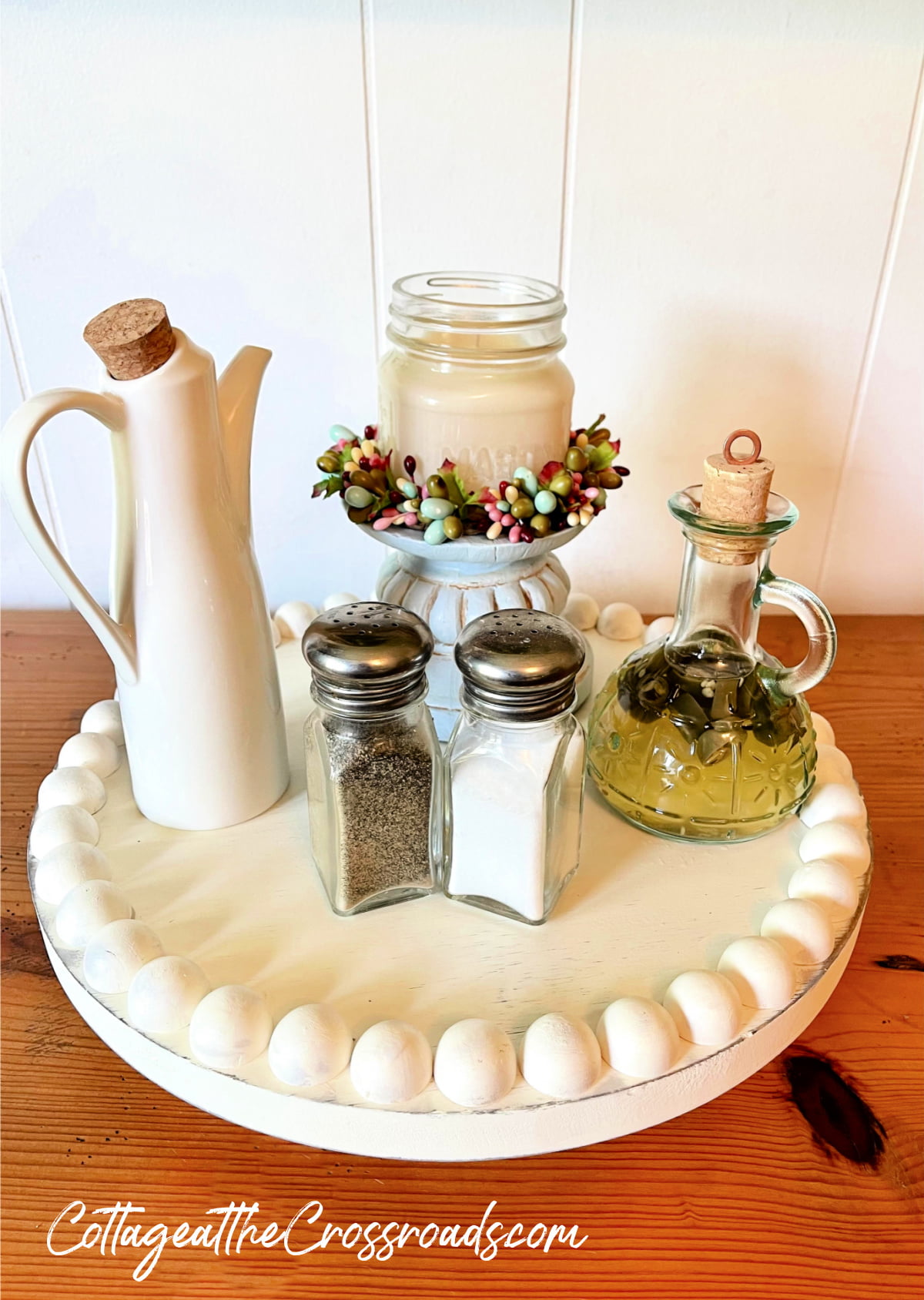 I'm real happy with how the farmhouse lazy Susan turned out. We love having everything so easily accessible on the table.