Making homemade candles is so easy and it's a fun way to repurpose thrift store containers. Bonus: they make great gifts!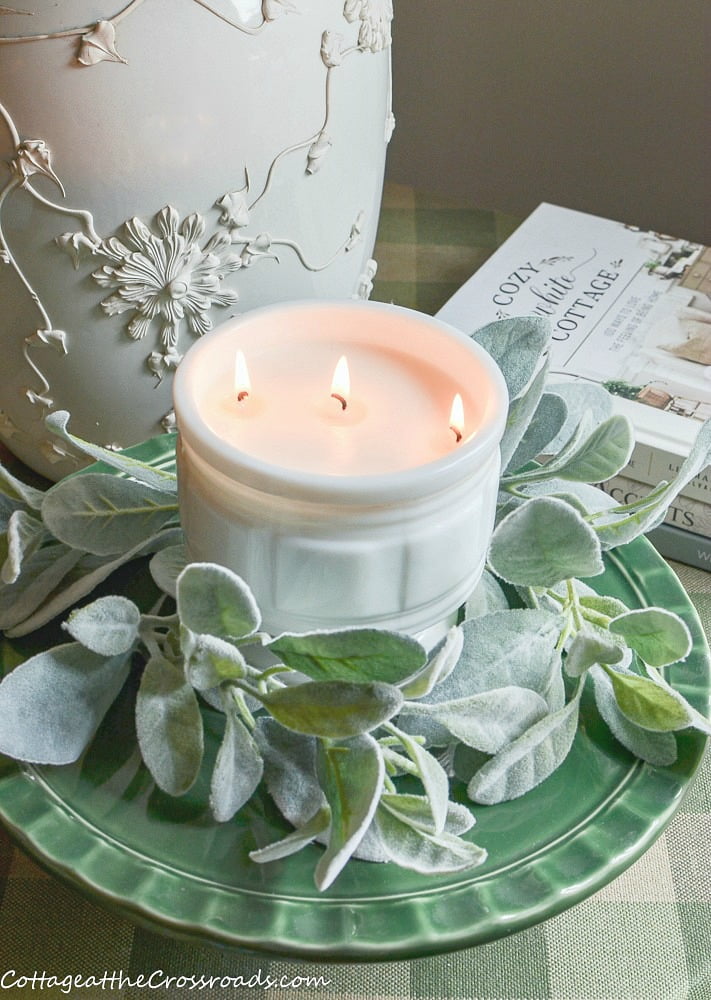 Y'all! If I had known how easy it was to make homemade candles, I would have been making them a long time ago. Giving it a try was on my list, but it was only recently that I gave it a go.
Today I'm sharing this thrifty way of repurposing vintage containers and making your own homemade candles as part of Thrifty Style Team day.
You'll find the links to everyone's projects listed below. And I want to give a big welcome to several new members who are joining us this month.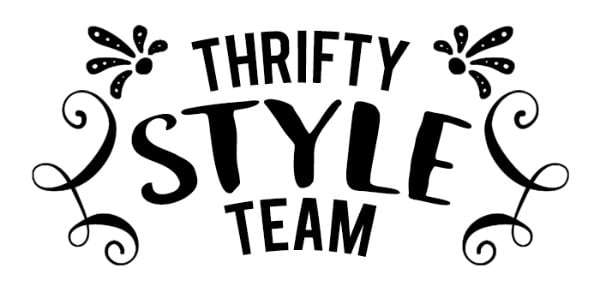 When the weather turns cooler and the days become shorter, I like to ramp up the coziness factor by lighting candles.
But candles can be so expensive, especially the soy ones that I prefer because they burn cleaner and longer.
Recently, I have discovered how easy they can be made at home. I just assumed that it was difficult, but it's not at all.
Not only can you save money by making your own candles, but they make great, inexpensive DIY gifts.
It's not too early to start making those handmade Christmas gifts. folks!
SUPPLIES YOU NEED TO MAKE HOMEMADE CANDLES
*Some of the items in this list are affiliate links to Amazon. As an Amazon Associate I earn from qualifying purchases. To see more of our full disclosure information, click HERE.
various containers made of glass or ceramic such as bowls, vintage tea cups, etc.
soy candle wax (I purchased a 5 lb. bag from Amazon and used about 1/2 of the bag.)
fragrance oil (I ordered the gardenia scent but there are many others available.)
melting and pouring pot (You could use a double boiler but this pot has a handle and a pour spout.)
scissors
wooden skewers or pencils
hot glue and glue gun
STEPS IN MAKING HOMEMADE CANDLES
First, wash and dry your containers. I used a variety of containers I had on hand such as a milk glass container, vintage tea cup, small Mason jar, a blue and white pot, a vintage mug, and an oyster shell.
Next, use hot glue to adhere the metal tab on each candle wick to the bottom of each container. Try to center the tab while gluing. Use a pencil or wooden skewers to wrap the part of the wick that extends about the opening of each container.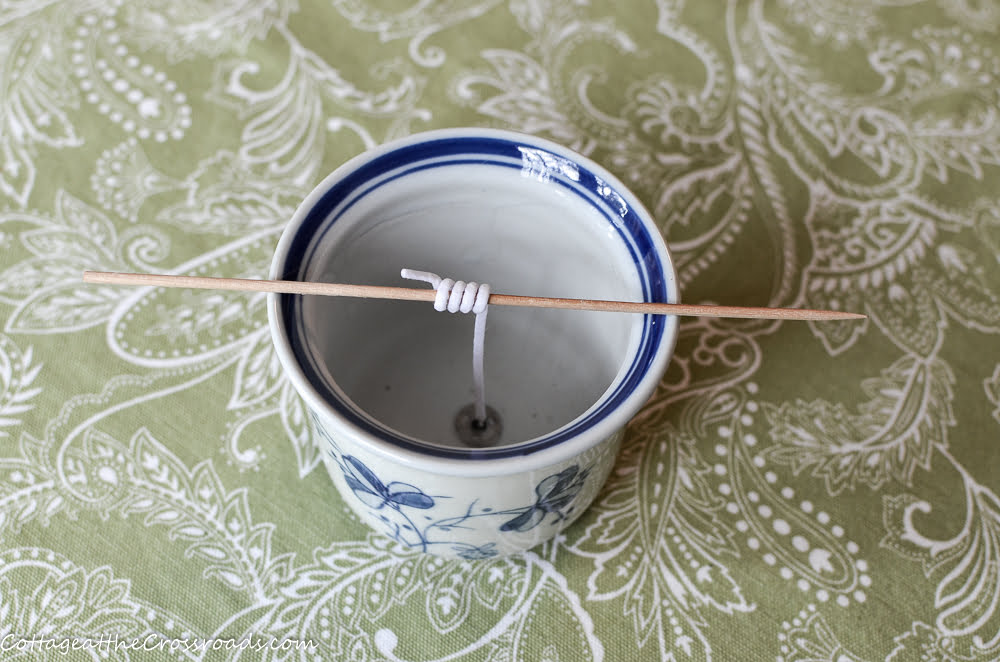 See what I mean? A picture is worth a thousand words, eh? This is a small blue and white pot that I already had.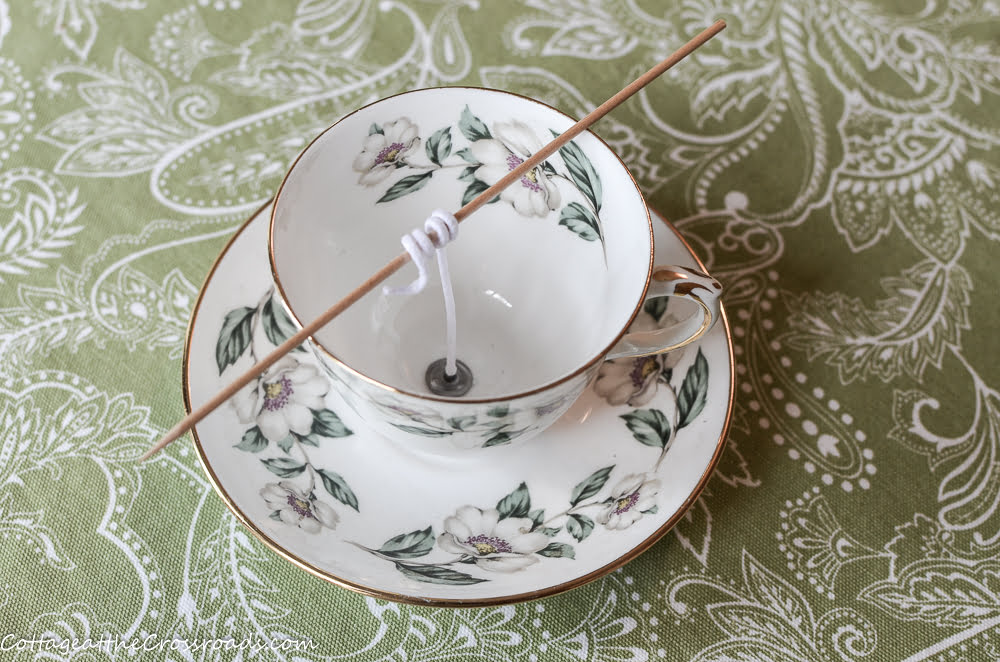 I used this vintage tea cup as one of my containers.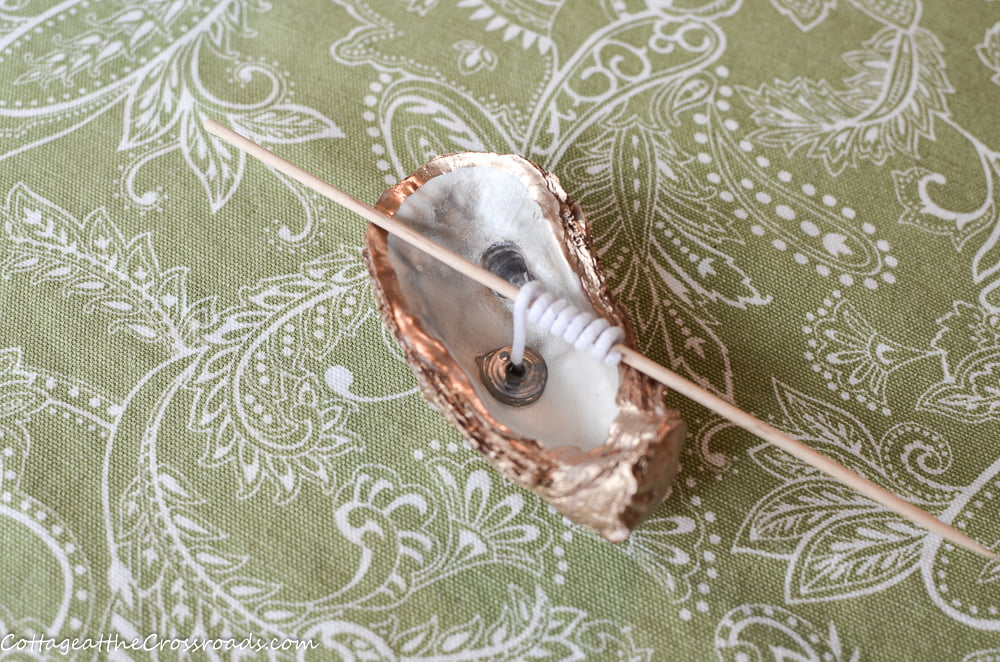 Recently I had been using oyster shells for another project so I thought I'd make one a candle holder.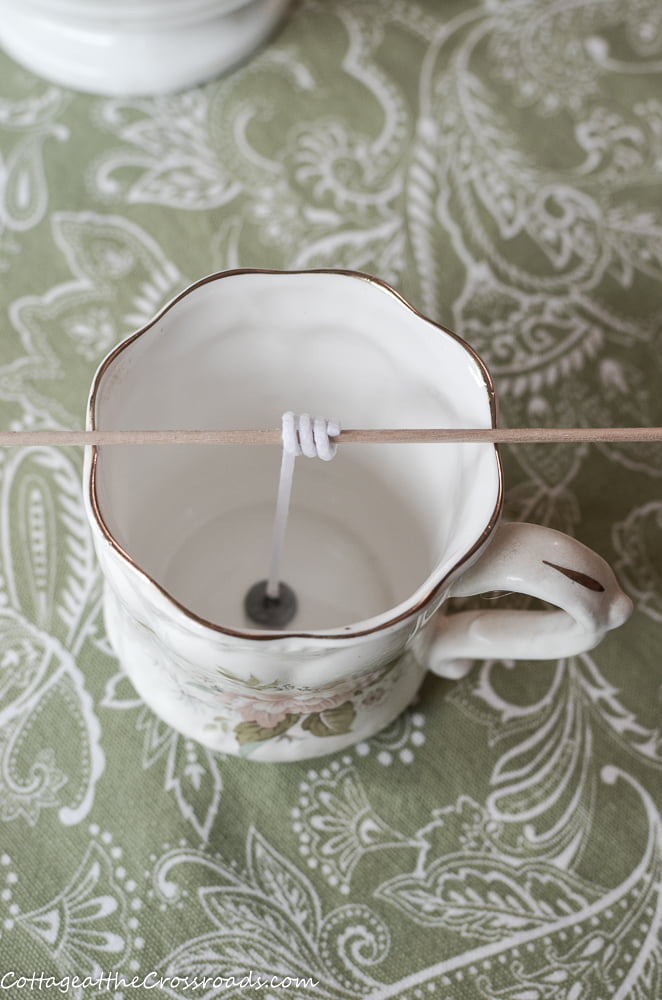 A vintage mug that I used as a container. I probably got this one for next to nothing at the auction that I attend frequently.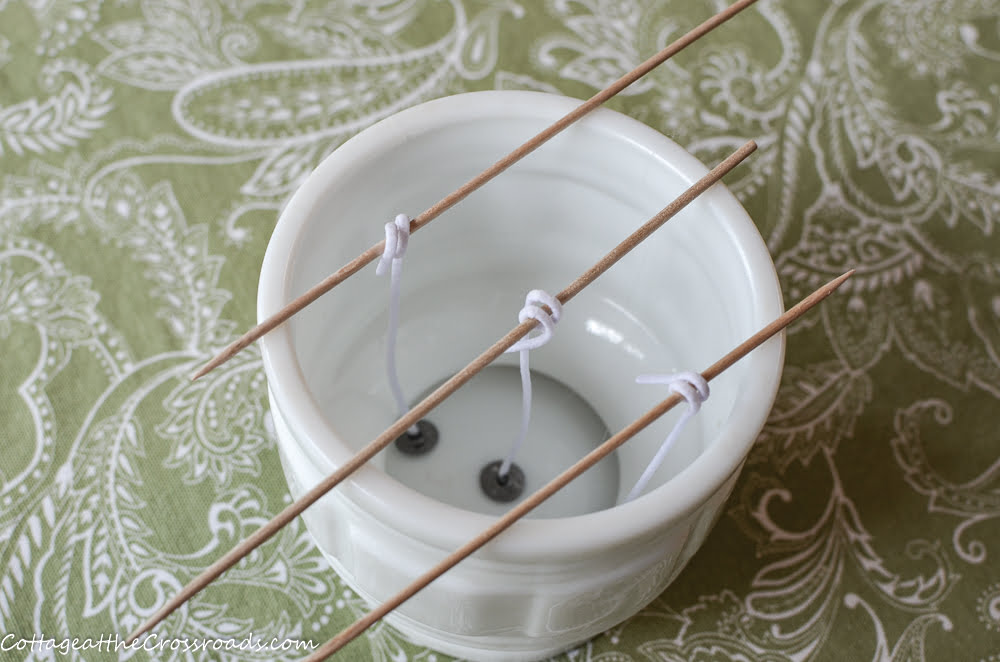 This is a vintage milk glass compote from my collection. It's funny how I never really liked it very much but it made an awesome candle holder!
Since it was so large, I decided to put 3 wicks in the milk glass container.
Once your containers are ready, the next step is to melt the wax. To estimate the amount of wax that you will need, fill each container with wax and then double that amount.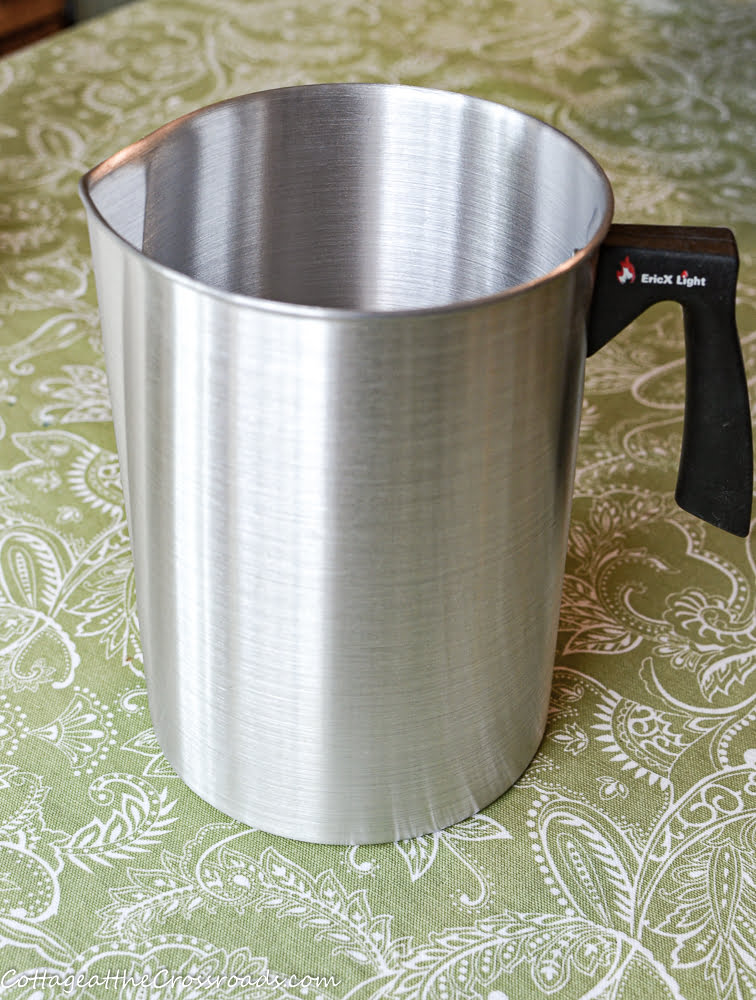 I used a melting pot with a handle and pour spout to melt my wax, but you could also use a double boiler. The bag of wax will tell you the temperature at which it melts. I put my melting pot on the stove and used low heat.
Caution! If you are making candles with older children, supervise or do this step for them!
Once the wax has melted, you can add color by using special candle dye or part of an old crayon at this point. I chose not to color my wax.
Remove the wax from the heat to allow it to cool just a bit. Then add the fragrance oil.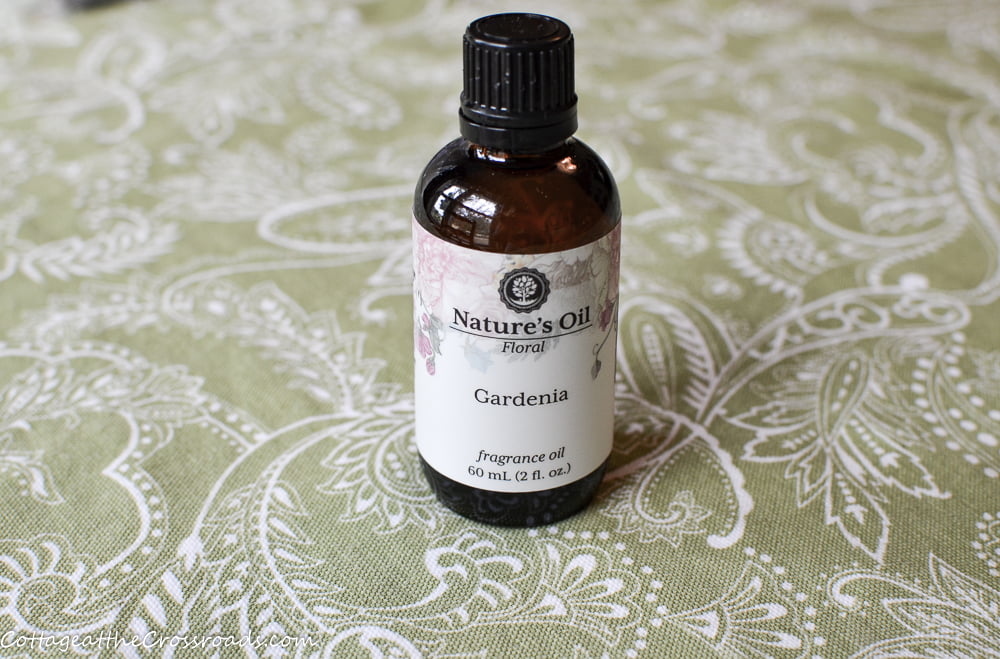 I used about 20 drops of this gardenia fragrance oil in mine. It smells heavenly!
You can find fragrance oils in the candle-making section of any craft store or you can order them from Amazon.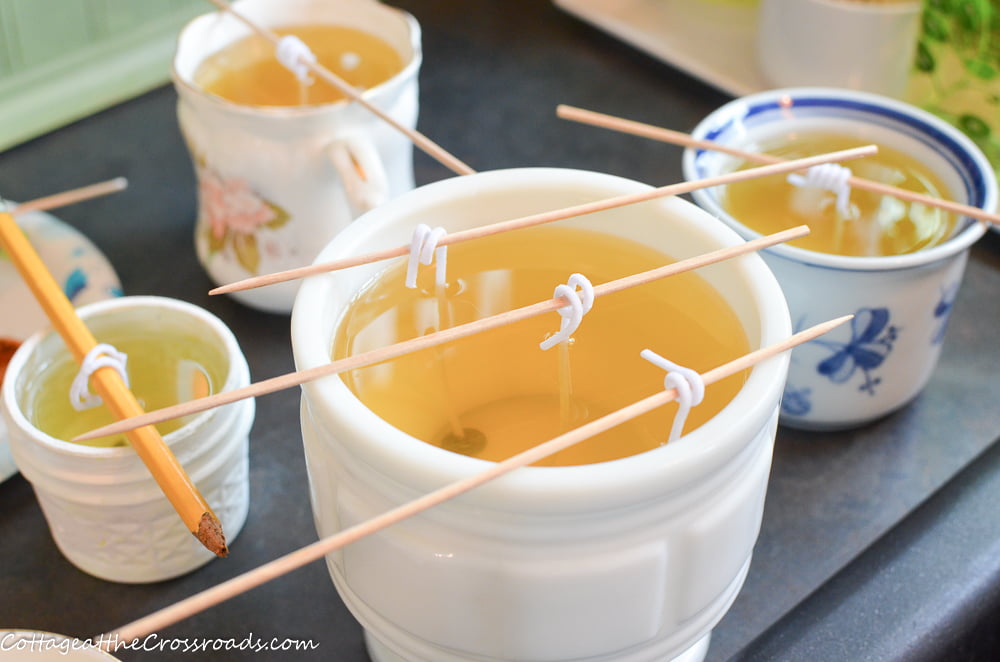 Pour the liquid wax into the containers leaving about 1/2 inch of wick above the wax.
Now this is the hardest part! Let the wax harden about 24 hours before trimming the wick with scissors.
That's it, folks! Didn't I tell you it was easy??? Why have I waited so long to do this?
Two of my candles did crack just a bit but in doing some research, I learned that the wax needs to cool to about 135-140 degrees to avoid cracks.
But I also learned that you can easily fix them by melting more wax and pouring it on the cracks.
Here are my finished homemade candles. I'm so proud of them.
HOMEMADE CANDLE IN A VINTAGE MUG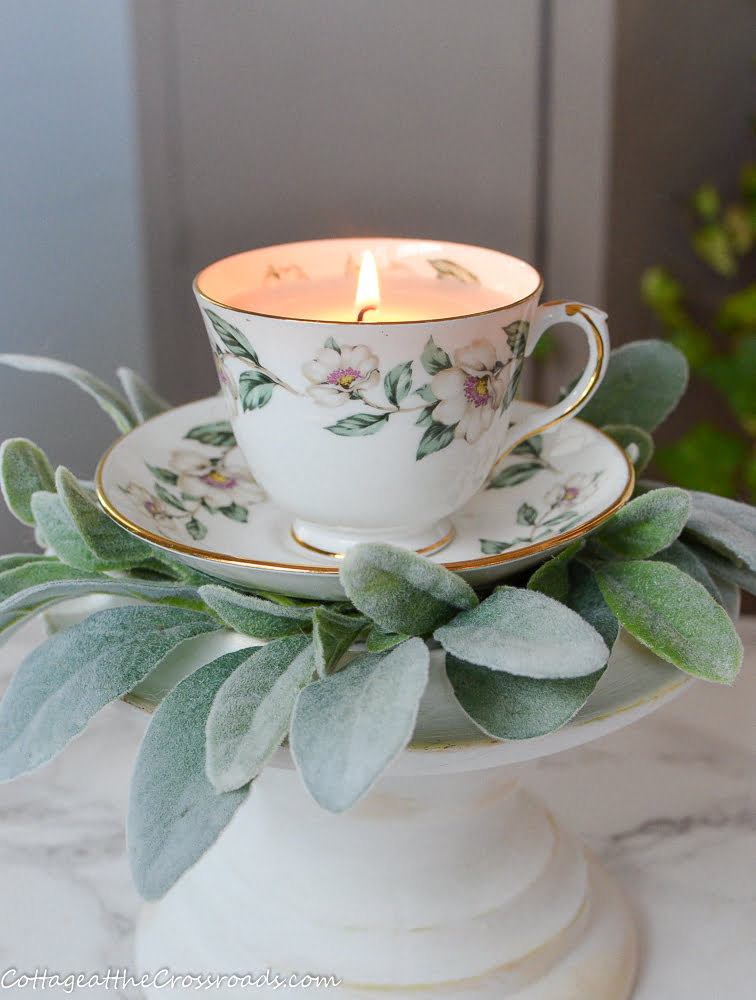 HOMEMADE CANDLE IN A VINTAGE TEA CUP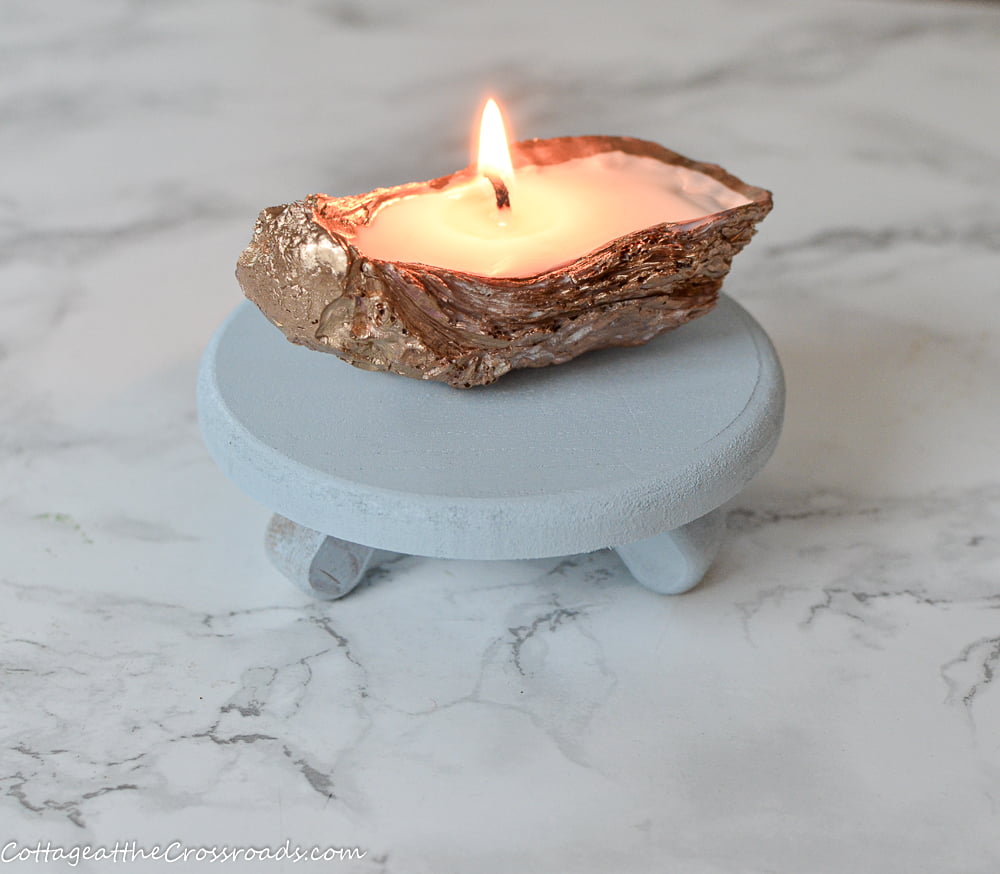 HOMEMADE CANDLE IN A GILDED OYSTER SHELL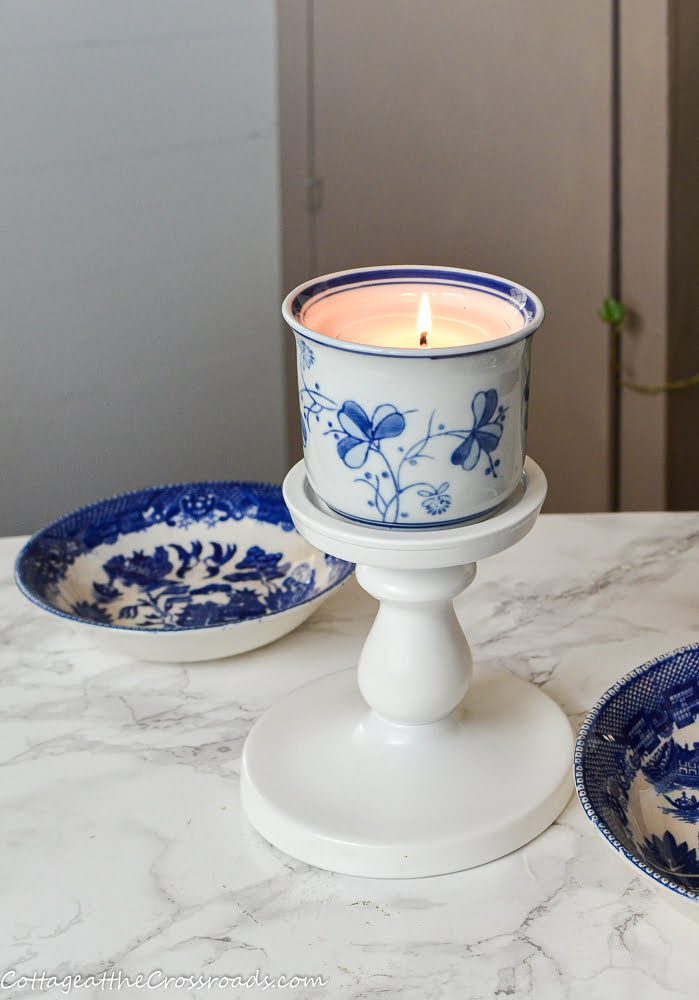 HOMEMADE CANDLE IN A BLUE AND WHITE POT
And this one in the vintage milk glass compote turned out the best!!! Don't forget to pin it to remind you to start collecting those milk glass containers.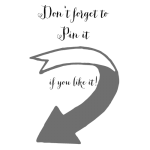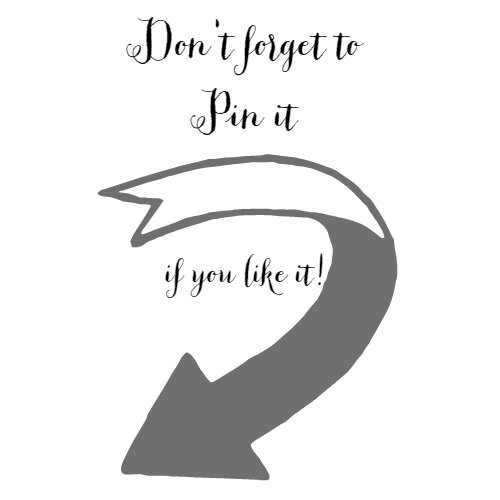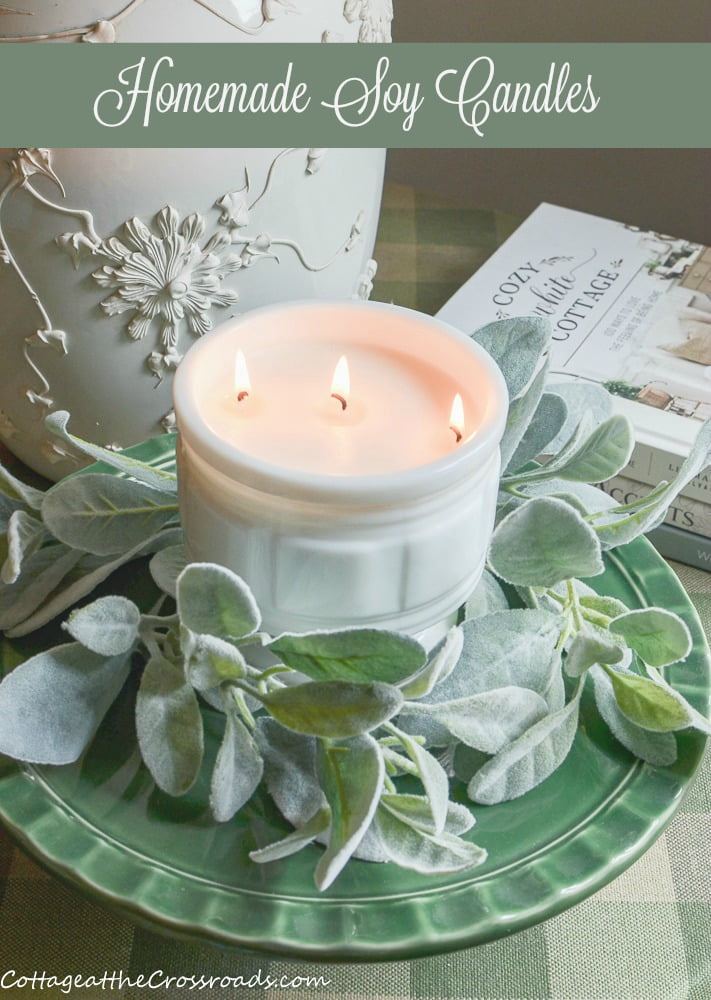 I hope I've inspired you to think about making your own candles. It's not hard and almost anyone would appreciate a DIY candle gift.
Now, let's see what the other members of the Thrifty Style Team have for us this month!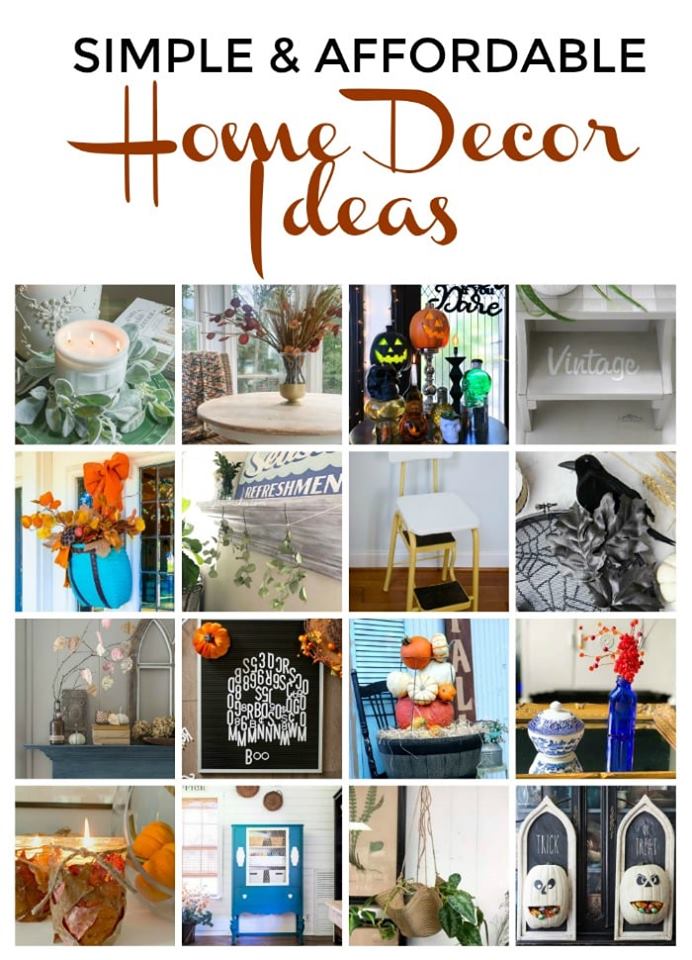 Thrifty Spooky Halloween Corner from Redhead Can Decorate
Framed Mirror Tray from 2 Bees in a Pod
Step Stool Makeover from Bliss Ranch
Fall Leaf Candleholders from Chatfield Court
Thrifty Homemade Candles from Cottage at the Crossroads
Painting an Antique Cabinet in a Bold Blue from DIY Beautify
Fall Crafts Using Spray Paint from Duke Manor Farm
Fishing Basket Turned Fall Door Decor from I Should Be Mopping the Floor
DIY Hanging Basket from a Placemat from Jennifer Rizzo
DIY Watercolor Sheet Music Leaves from Postcards from the Ridge
Tomato Cage Pumpkin from Salvage Sister and Mister
Embroidery Hoop Halloween Wreath from The Creek Line House
Vintage Kitchen Counter Step Stool Makeover from The DIY Village
Halloween Letter Board Ghost from The How To Home
DIY Halloween Candy Dispenser with Jack O' Lantern Eyes Printable from Unskinny Boppy
Simple Eucalyptus Garland from What Meegan Makes