In this post, you'll find some thrifty ideas for decorating with old wooden shutters.
Woohoo! The weekend is here, and it's the 10th of the month! That means that ten of my friends and I are sharing our favorite finds that cost $10 or less. The challenge this month was to share our favorite thrifty item, either old or new, that we use to decorate our home. I'm sharing some ideas on decorating with old wooden shutters.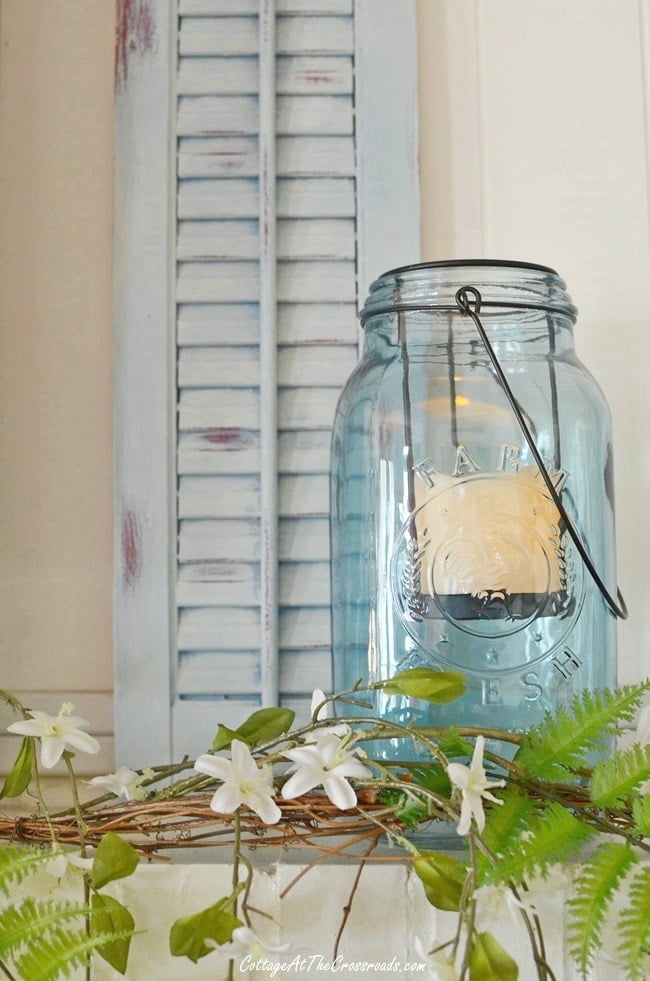 Back in 2014, I found some old wooden shutters in a Habitat Restore in Columbia, SC. I remember getting two pair for $5, and many times I wish I'd gotten all that they had.
Back in the 70s, I had these types of shutters on almost all the windows and even used some to camouflage a cabinet which housed the tv. I loved those shutters at the time and still do.
When Leo and I moved to the Crossroads, I looked at ordering these same wooden shutters for the window in our bathroom from Lowes. You wouldn't believe how much they cost new today! Needless to say, I didn't order them at their outrageous price.
So when I ran across these same shutters at the Restore, I knew I'd think of some way to use them because I think they look very cottage-y. ( I wasn't planning on using them on the bathroom window since I had done something else in there.)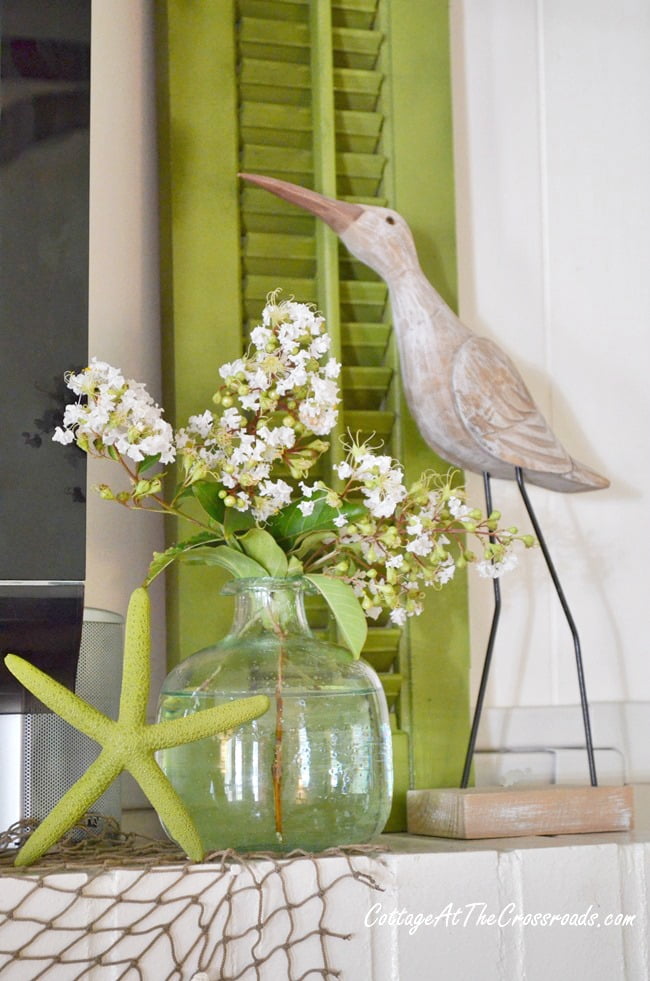 My idea back in 2014 was to use the shutters beside the tv that is mounted on the wall above our fireplace. So I spray painted them green and they were used for several seasons until one fell off the mantel and broke into several pieces. The remaining green one was used to make a hanging herb garden.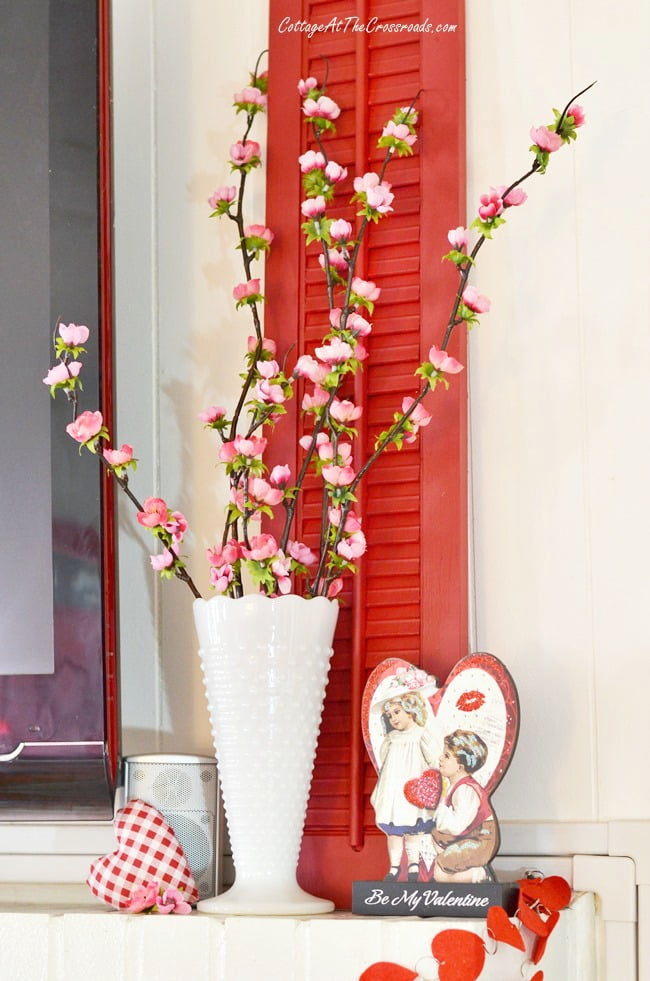 Since I had another pair of the old wooden shutters, I painted them red in order to use them in decorating for Valentine's Day one year.
You see, whenever I take the shutters off the mantel, it looks so bare! So for the past several years, I have been decorating with old wooden shutters for every season.
The shutters remained red for about a year or so until I decided to start incorporating more blue into our living area. Then I painted the shutters blue over the red.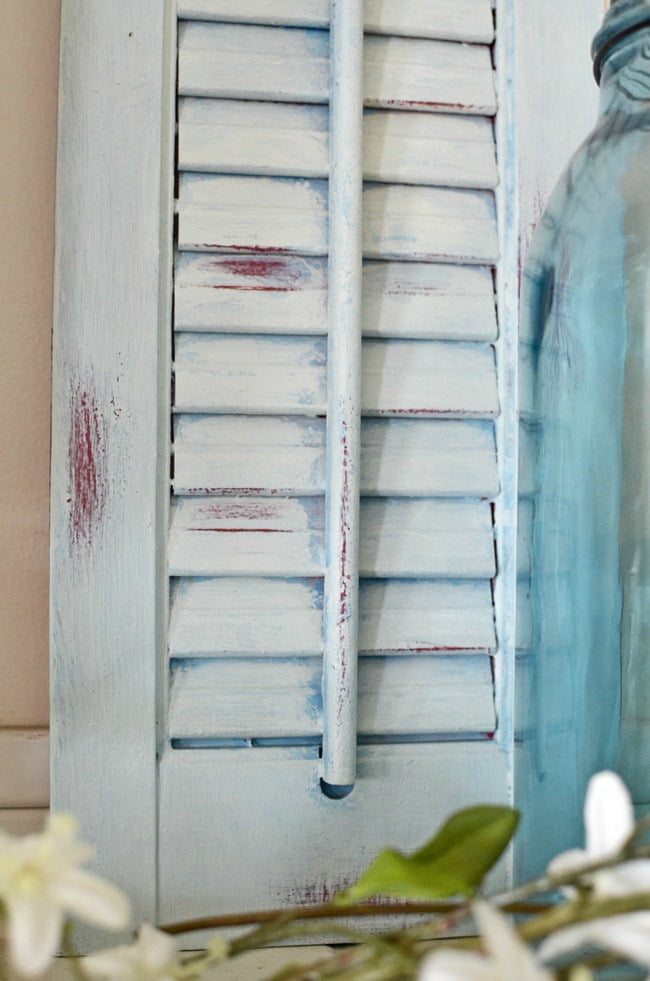 Here is a closeup so you can see how I painted blue over the red and then sanded the shutters to distress them. It's an easy way to age them a bit if you can't find some vintage shutters with chippy old paint on them. You could also use some special paint to crackle them or produce some chipping.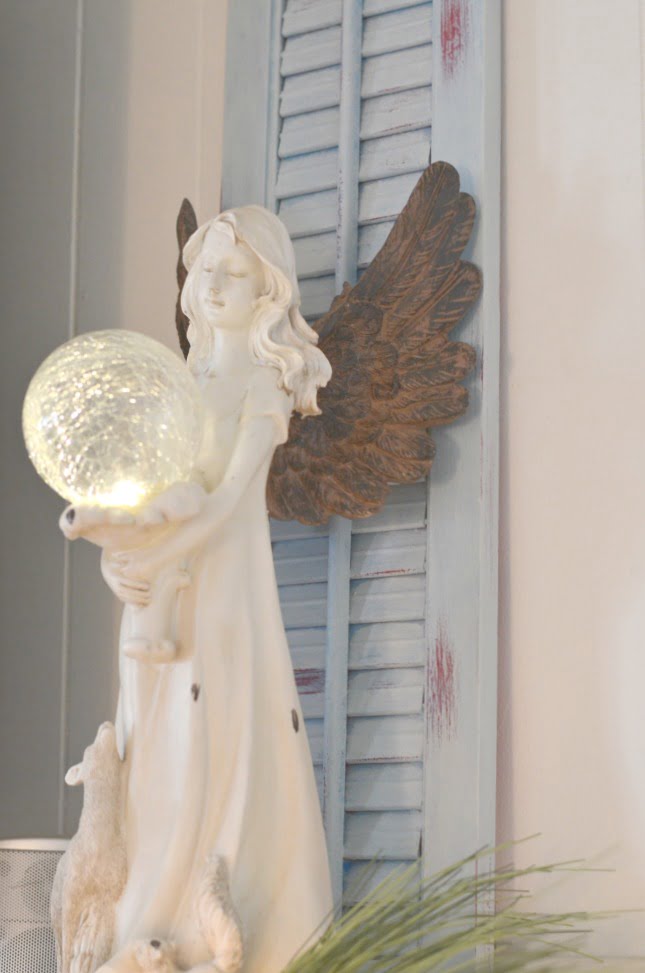 The blue shutters were used on our Christmas mantel in 2016 and stayed up all of last year.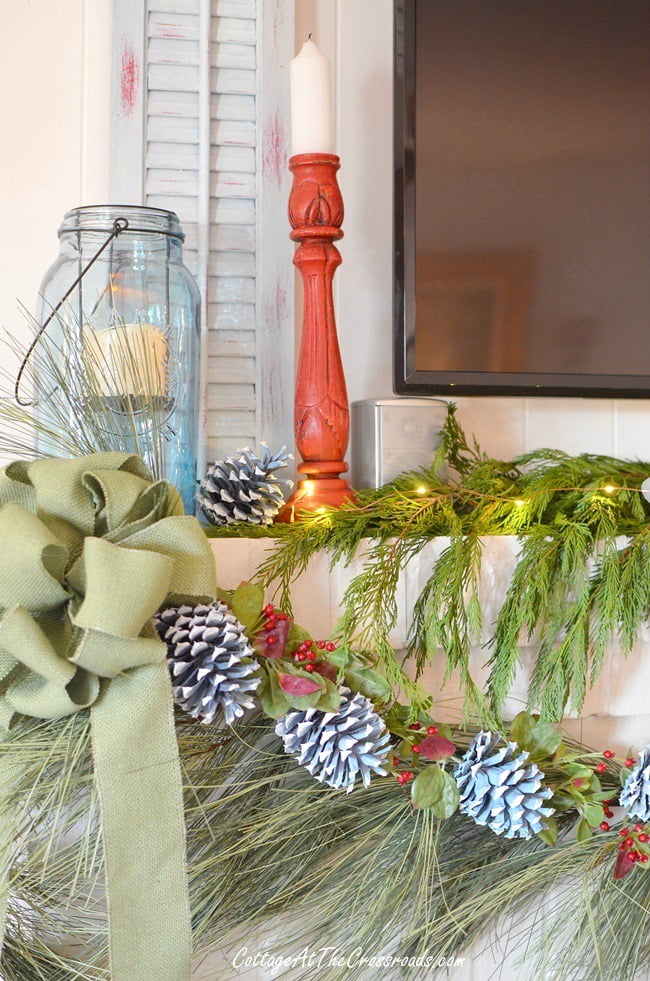 And Christmas rolled around and I decorated around the blue wooden shutters once again.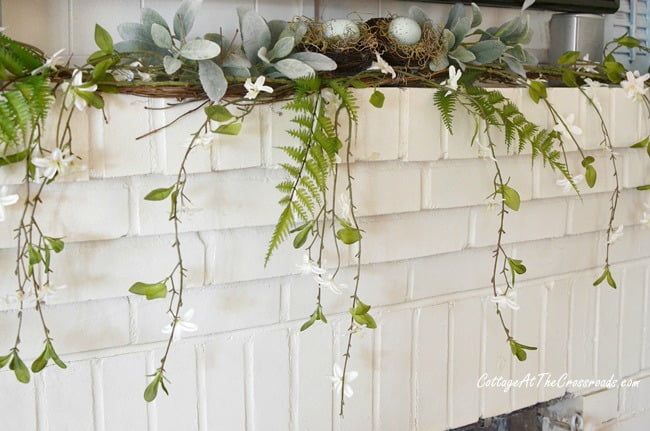 And now I'm putting the finishing touches on our early spring mantel and guess what?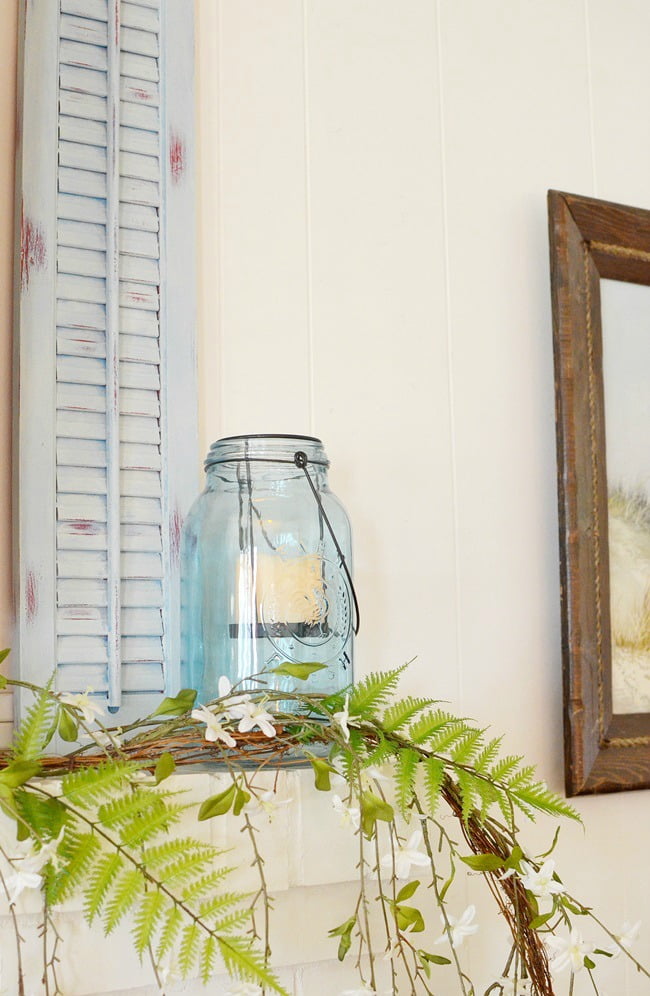 Those blue shutters aren't going anywhere (and neither are the large blue Mason jars!) I'm decorating around them again this spring.
Talk about getting your money's worth! Remember I said that I only paid $5 for 2 pair. I cannot think of a more thrifty home decor item in our home that has passed the longevity test!
So if you see some old wooden shutters at a thrift store, a garage sale, auction, or a Habitat Restore, grab them! If you do a search on Pinterest, you can find the most clever ideas for decorating with old wooden shutters!
But I really love mine on our mantel!
Now it's time to see the thrifty home decor items that the other ladies are sharing today.