It's cold here at the Crossroads, but I have a little hanging herb garden on my back porch where I can snip to add some fresh herbs to our meals.
Hanging Herb Garden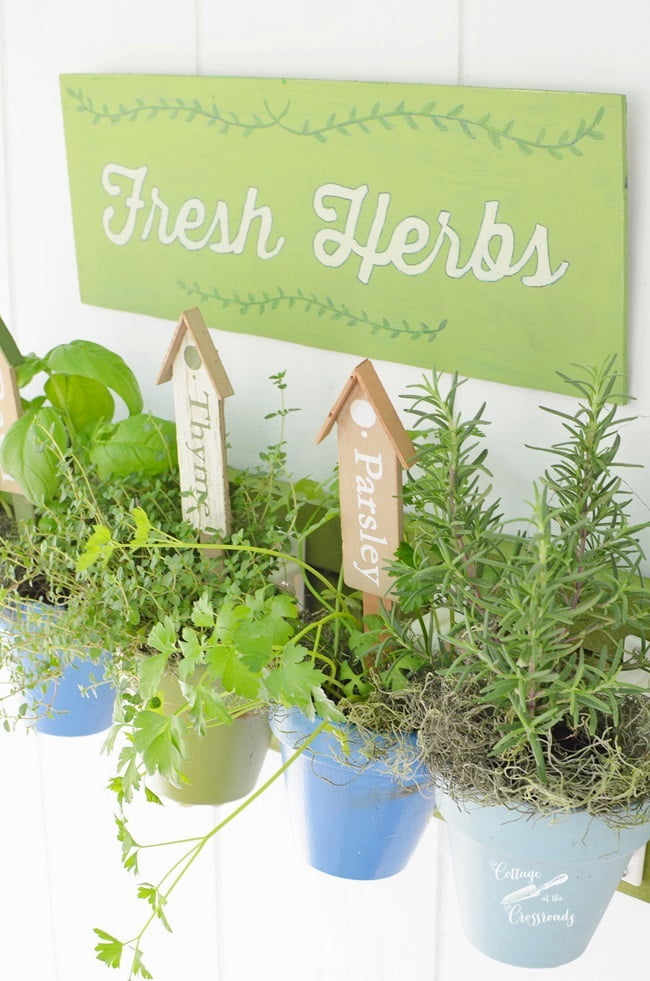 There's nothing like fresh herbs to add some excitement to your meals, not to mention that they are nutritional powerhouses.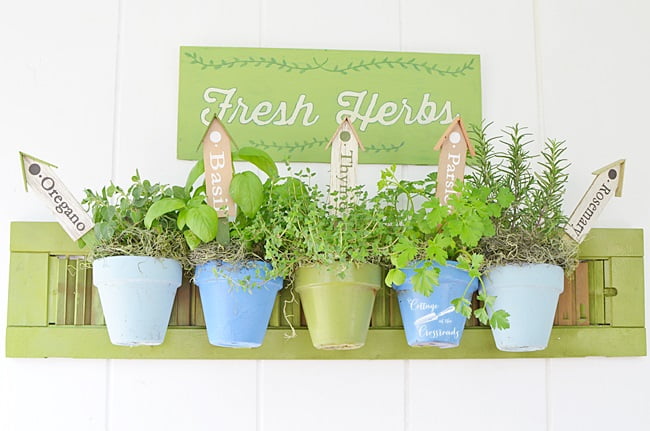 Plus, my hanging herb garden satisfies my need to have something green growing at this time of year. WHAT??? You have that urge, too? Here's how we created our indoor herb garden.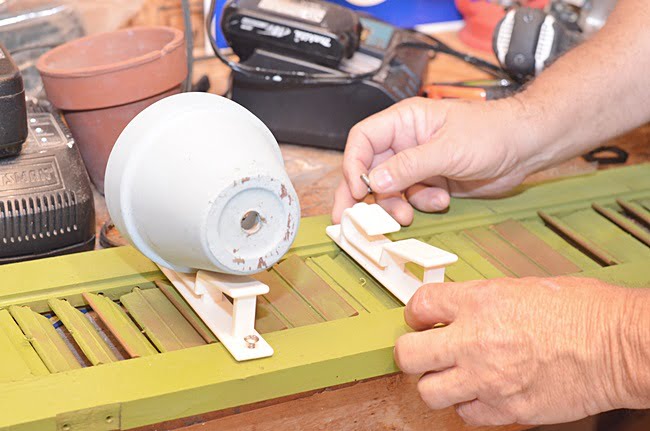 First, we started with an old shutter that we already had. This is one of a pair that I had displayed above our mantel several years ago. You may remember seeing them in the post USING SHUTTERS TO DECORATE AROUND A FLAT SCREEN TV. Well, one of the shutters fell off the mantel and broke into several pieces and I threw it away but the other one was still in our storage building.
After buying 5 common culinary herbs, I gathered 5 small terracotta pots that were already painted various shades of blue and green. Then I had Leo attach some terracotta pot holders. These pot holders will hold different sizes of terracotta pots, even large and heavy ones, but the pots must have the traditional rim on them.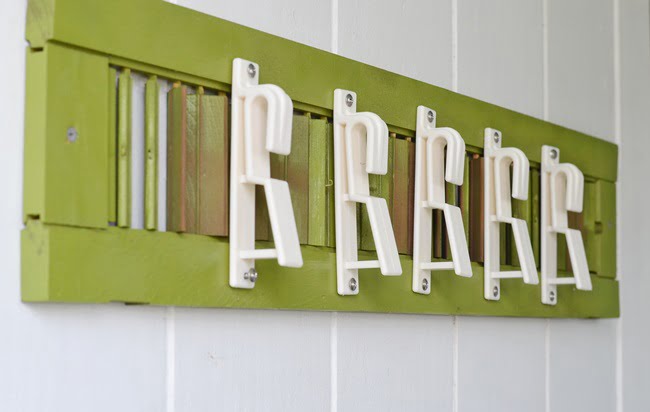 You can see how the pot holders work in this photo.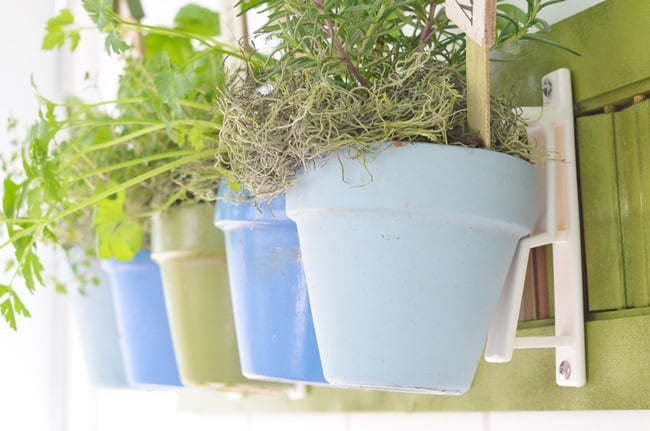 Using the terracotta pot holders allows you to quickly take down the pots whenever you want to water your plants or move them outside to get some more sun.
Herbs have different growing requirements. For example, basil generally needs watering daily while rosemary and thyme need less water. Make sure that your containers have drainage holes because most herbs do not like wet feet!
Since these pots are small, I didn't even use any potting soil. I just put the peat pot that they came in down inside the terracotta pot because when it warms up enough, I will be planting these herbs outside in our garden.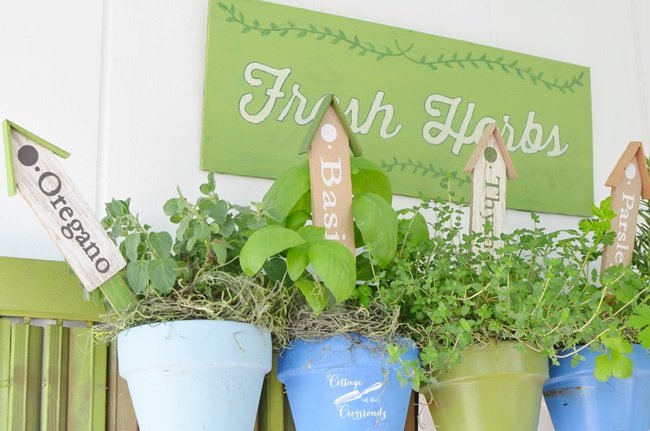 Tucking a little moss around the plants neatens up the pots and helps the soil retain moisture. Most herbs need around 6 hours of sunlight per day. This spot where I've placed my hanging herb garden gets plenty of sunlight during the morning hours but not in the afternoon so that's why I sometimes set the pots outside to give them an extra dose of sunlight.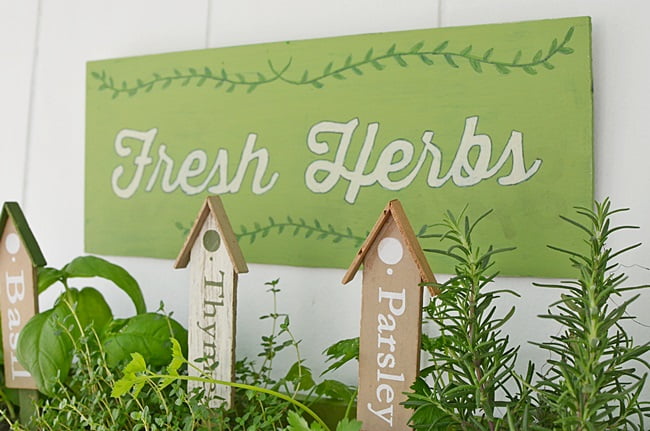 After hanging the herbs, I decided that I needed a little sign above them. I used a thin scrap piece of plywood to quickly create this one.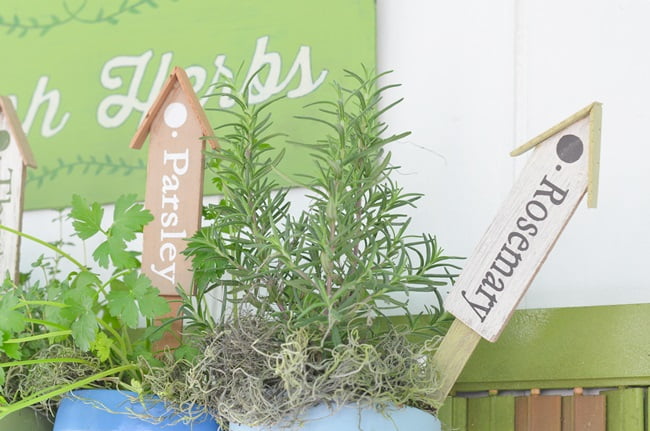 Last, I stuck these wooden herb markers into each pot and you can read more about where I found those in this post: CUTE AND CHEAP HERB PLANT MARKERS.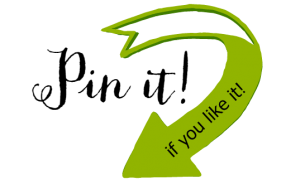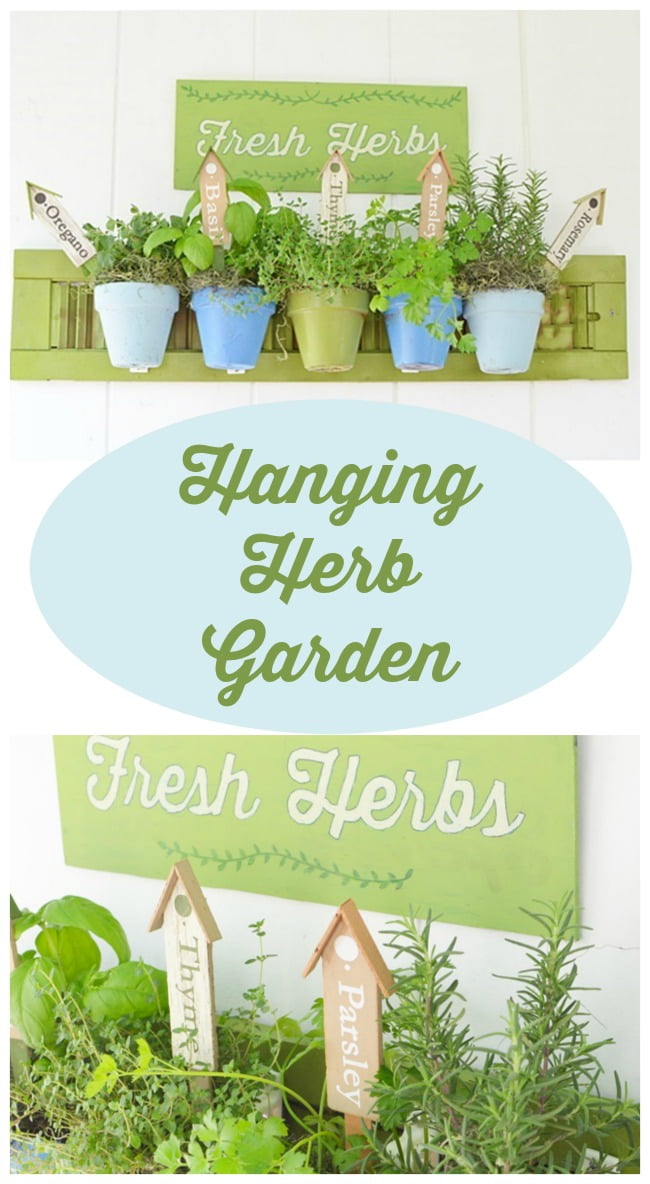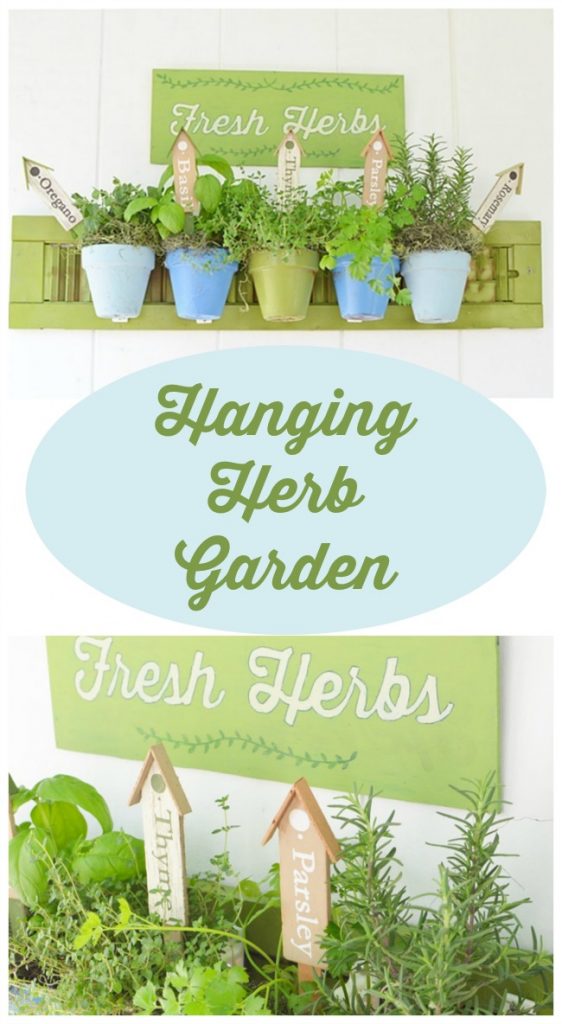 So easy to get some fresh herbs growing indoors right now by creating your own hanging herb garden!