Today I'm sharing our updated painted metal lanterns that we have hanging on our front porch. Spray painting them was a very thrifty way to give them a new look and color.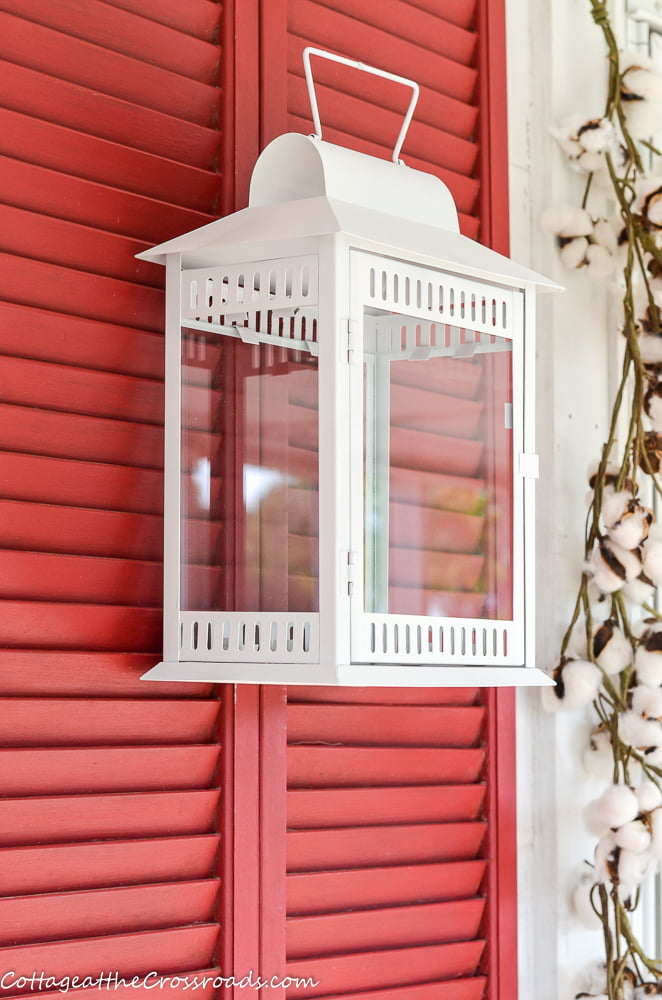 Doesn't this metal lantern look brand spankin' new? But it's not! I just gave the lanterns a new look by spray painting them!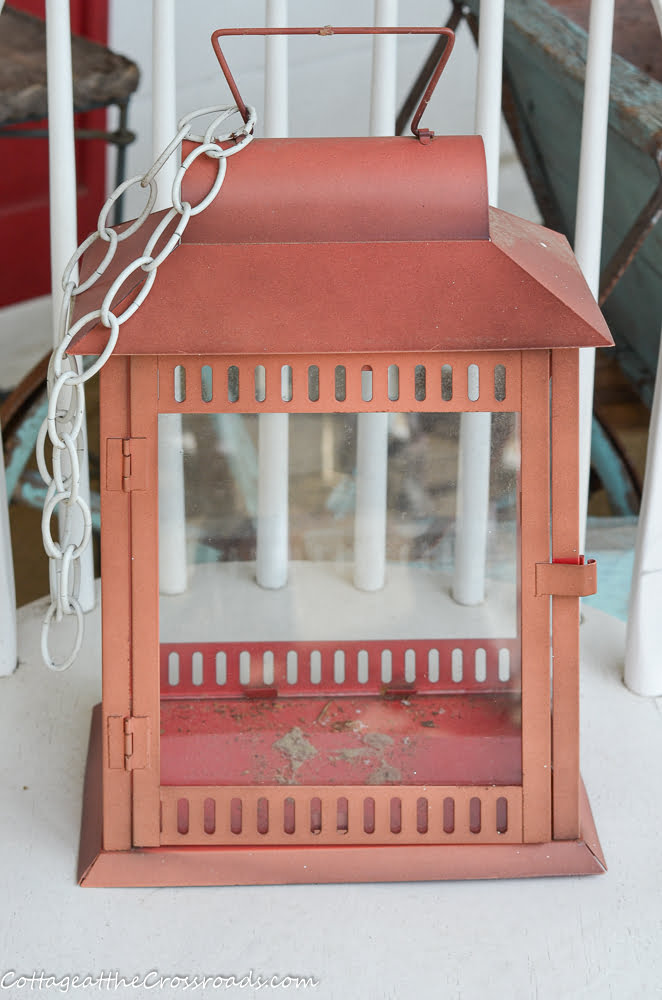 Two of these red metal lanterns have been hanging beside our front door for many years. Originally, they were bright red, but the sun had really done a number on the finish.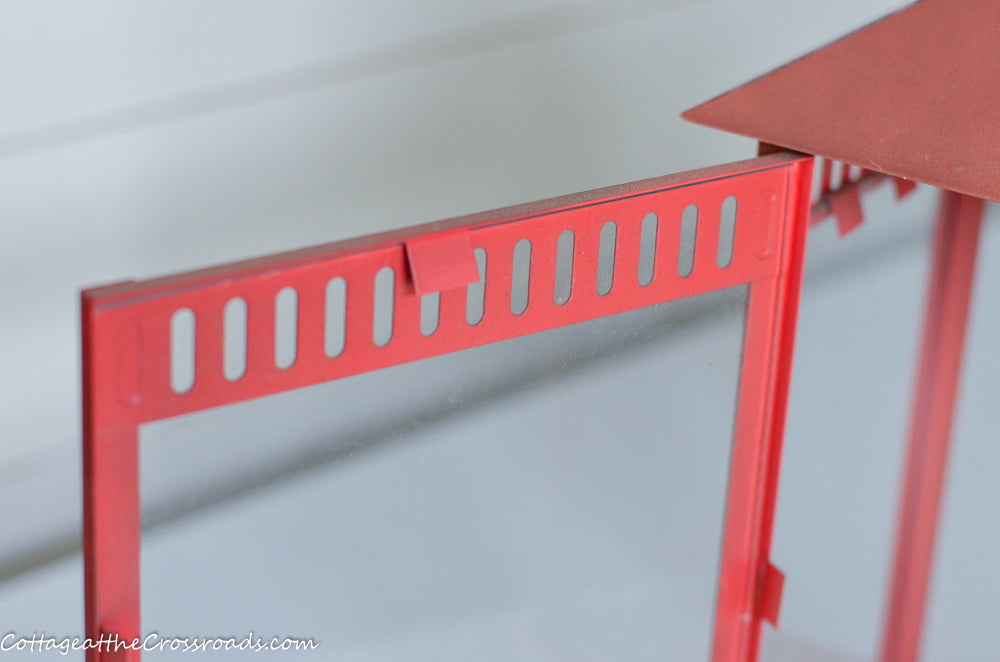 You can see the original color here on the inside of the lantern.
I thought the red lanterns always looked pretty on our porch, but it was time for an update.
About the same time that I thought about painting the lanterns, a storm blew through, knocked down a few trees in the yard, and blew over two of the repurposed closet doors that we use on the porch.
So I propped them by the front door just to see how I'd like them there. Instantly I loved how they framed the front door and since they are red, I decided to paint the lanterns white.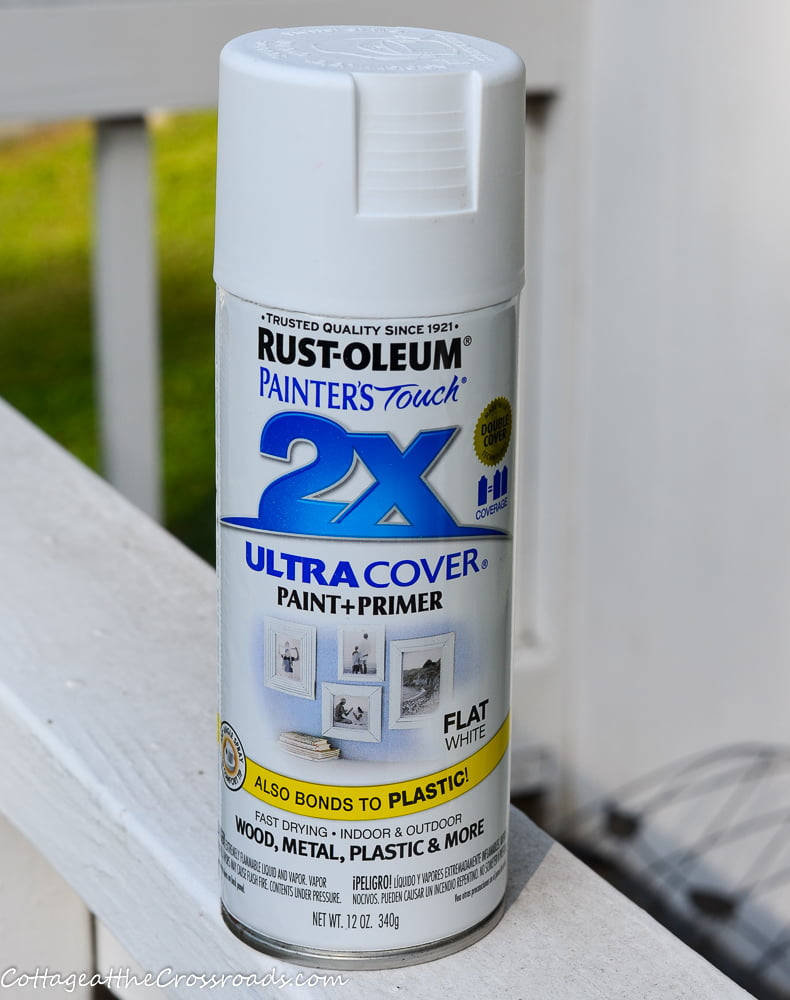 After removing the glass inserts, I cleaned the lanterns thoroughly. Then I applied several coats of this flat white spray paint.
After the paint was dry, I cleaned the glass inserts and reinserted them. That's it, folks!
For the cost of a can of spray paint, I have two brand new looking metal lanterns.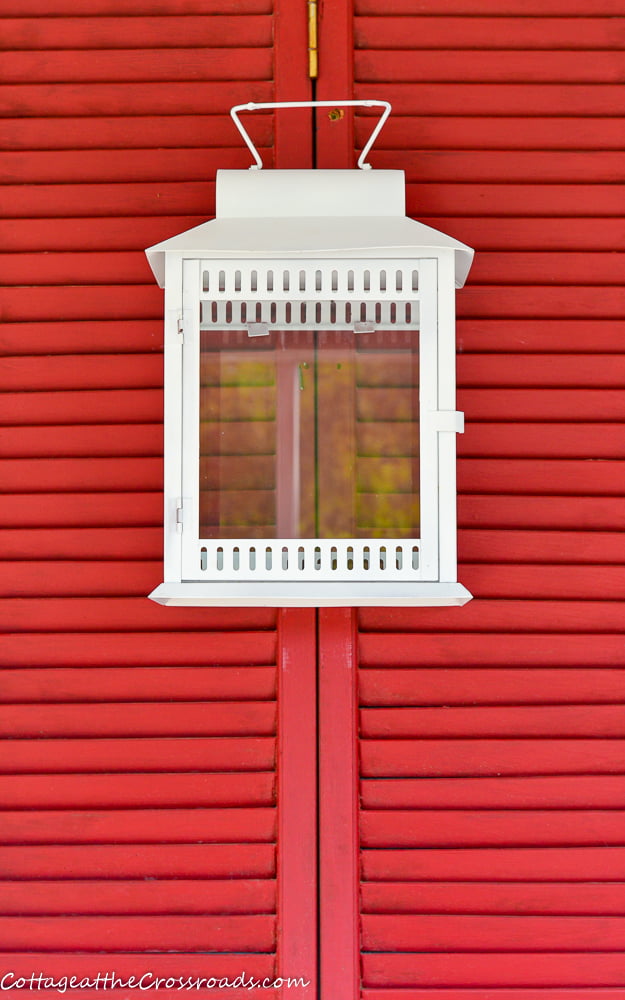 I had some help from Leo in mounting the repurposed closet doors onto the wall and then mounting the lanterns onto the doors.
If you'd like to know more about how I painted those closet doors red, you can read about it here: PAINTING THE REPURPOSED CLOSET DOORS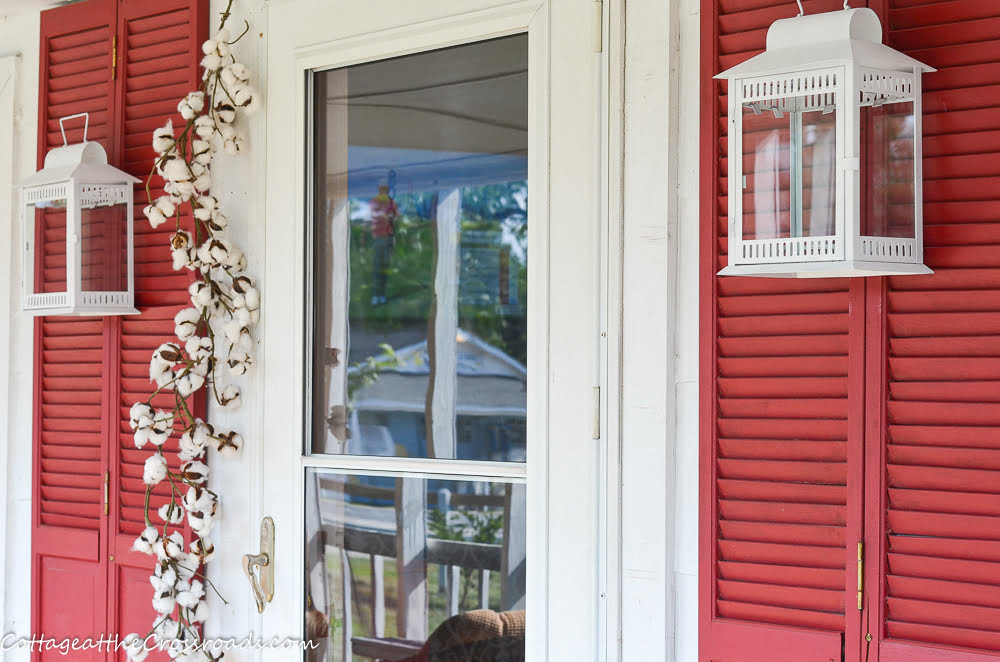 As a blogger, I am already thinking about how I'm going to decorate the front porch for fall. There is a big, big clue hanging by the door!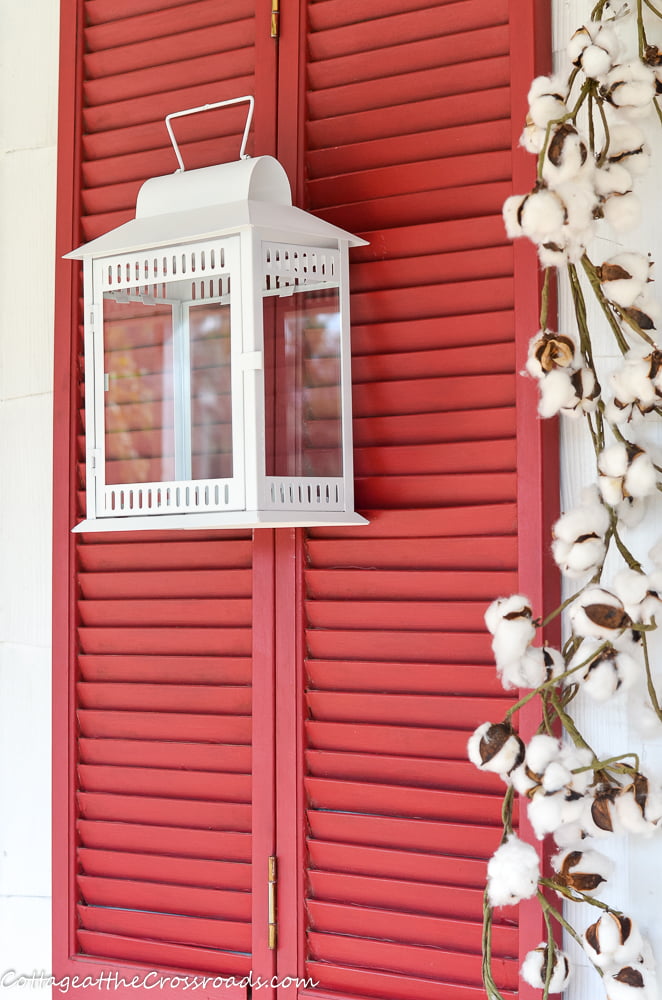 Now if only it would cool down enough for me to get out there and do some more decorating!
If you have some old metal lanterns, I hope I've inspired you to give them a new look! Pin the image below to one of your DIY boards on Pinterest so you won't forget!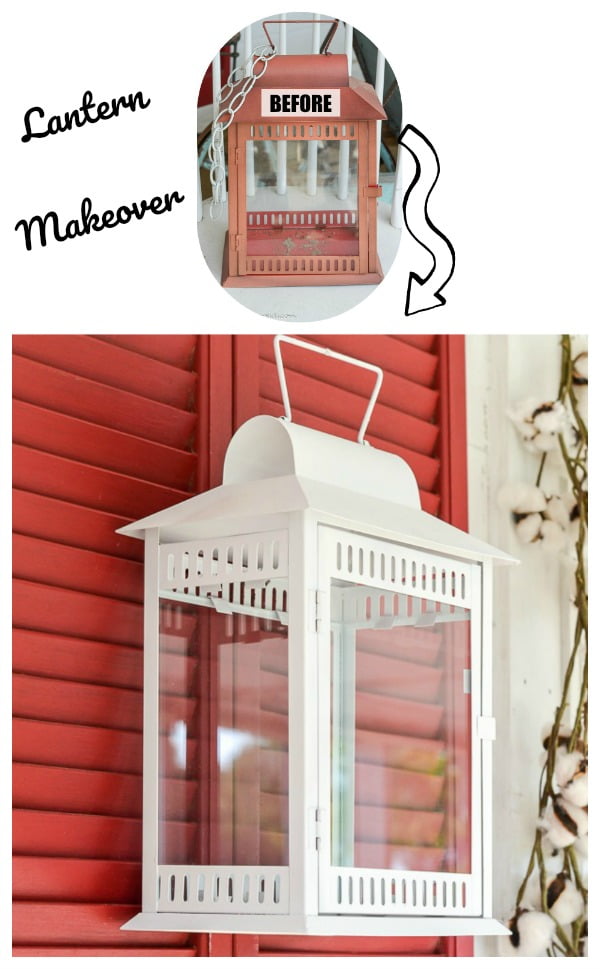 If you're looking for more thrifty projects, then you're in luck today! My friends from the Thrifty Style Team are sharing their recent projects, too. You'll find the links to the projects under the graphic below.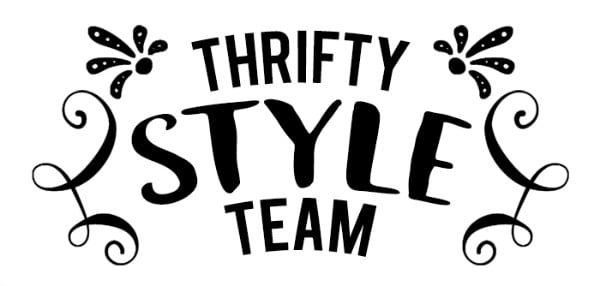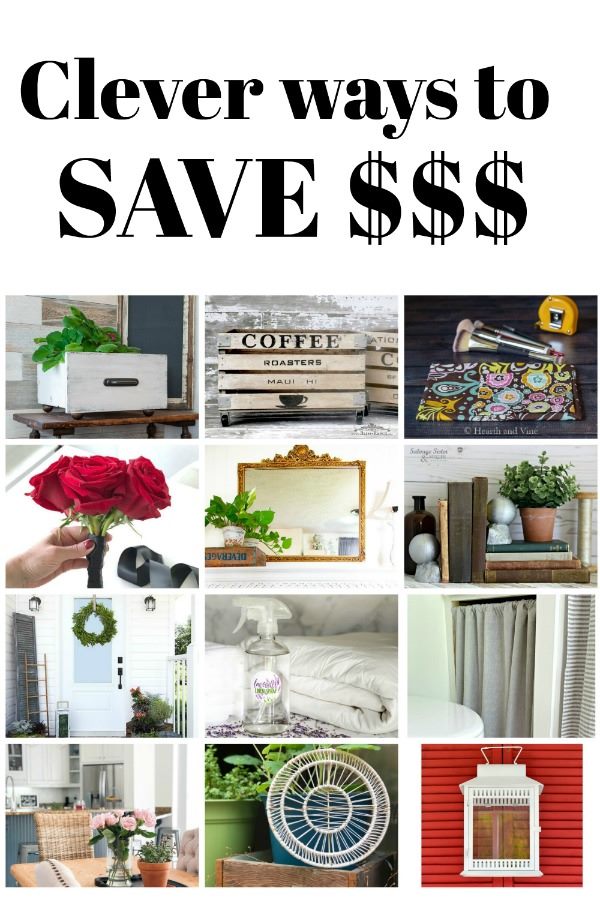 Let's see what the other fabulous Thrifty Style Team designers have created!