Do you remember these repurposed closet doors that we put on our porch about 2 years ago? When we got them, we didn't do anything other than clean and hang them. They provided some privacy and gave the porch more of an indoor room feel. But since they were exposed to the elements, this is what happened over time.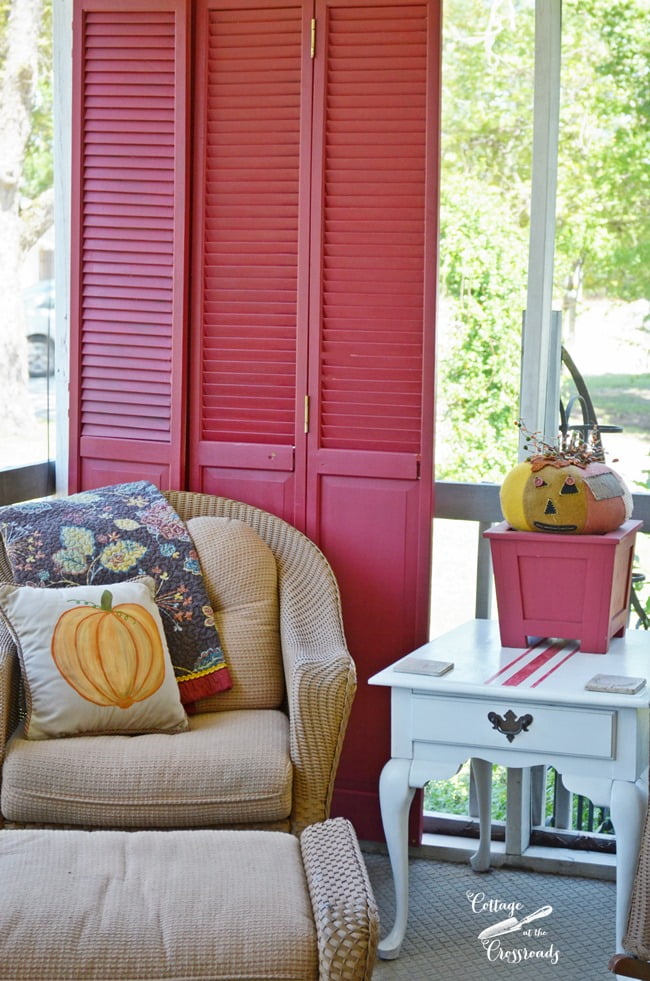 As the wood expanded and contracted, the slats would come loose. And I would fix them from time to time by putting some glue into the notches. Problem solved. Or so I thought until early this spring.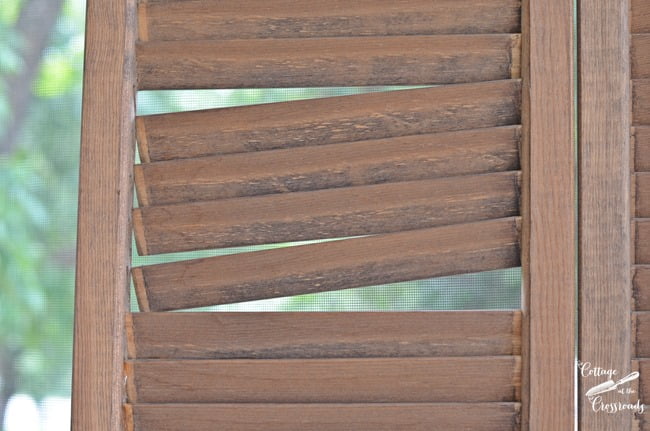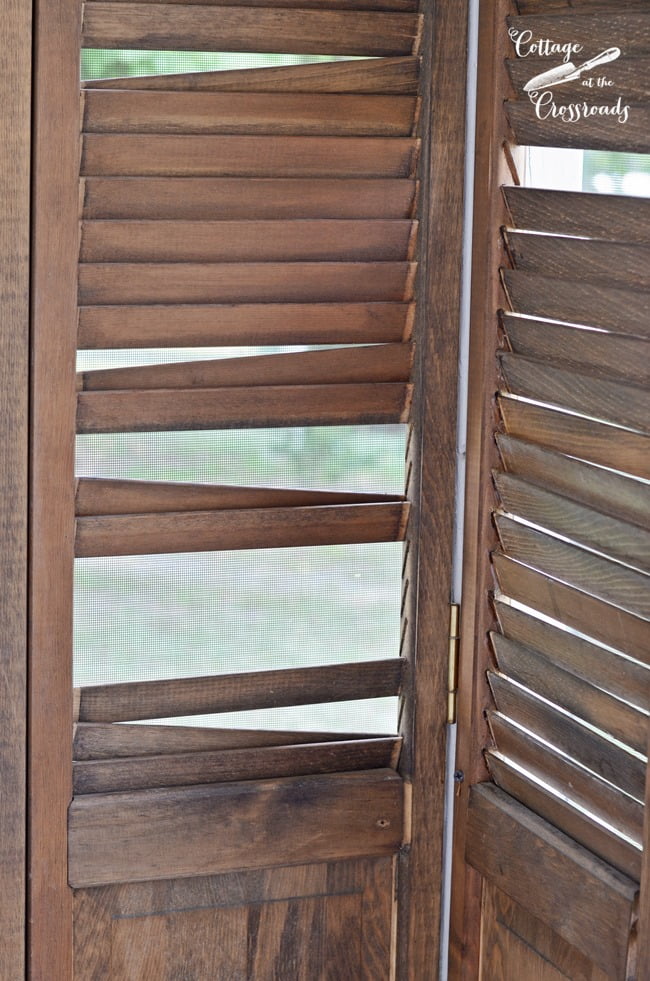 So many of the slats had come loose after our cold and wet winter and the doors looked like this. I made an attempt to glue some of them back in but got impatient and quit. About the same time we got busy with the garden and other outdoor projects so I just postponed fixing them until we could think of a real solution.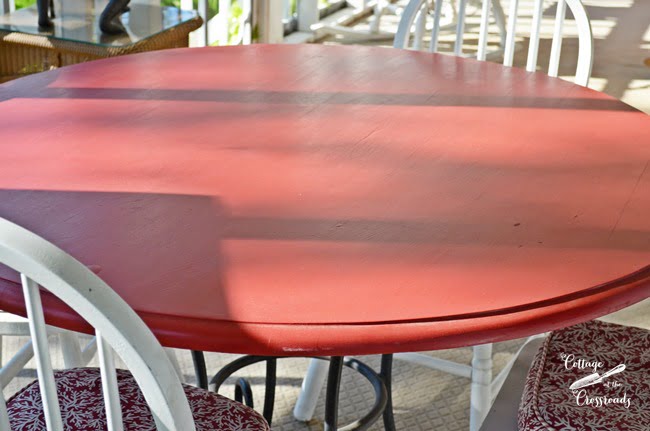 So I got to thinking about how well this table that is also on the front porch repels water and has held up since I painted and waxed it over 3 years ago. Hmmm. Well, you can see where this is going. As soon as we got a little break from the heat, we took down the doors and off to the paint store I went.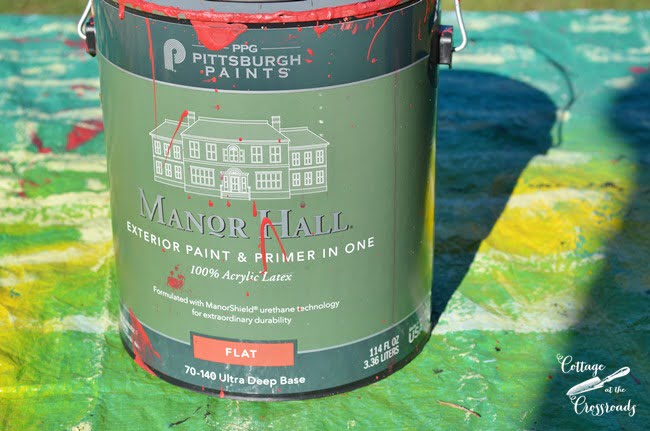 I explained what I was repairing and painting and asked for some advice. Luckily, I was able to pull up a photo of the repurposed closet doors on my phone to show Randy, the really nice and knowledgeable salesperson at Schofields' Ace Hardware in Florence, SC. He custom mixed some red paint to match the other things we have painted red on the porch.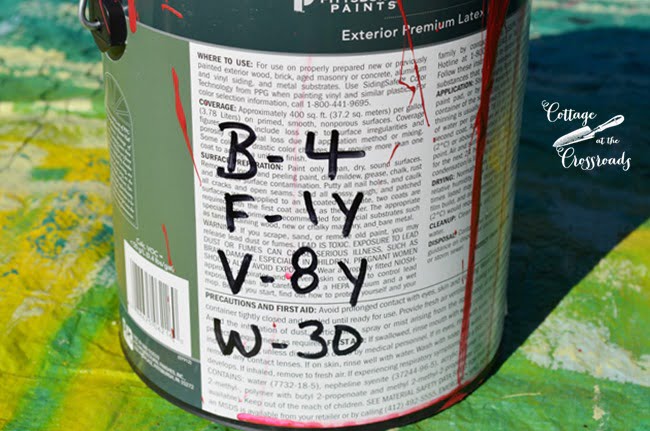 I know many of you have asked what color red is our front door but I have been unable to tell you since I mixed together some paint myself to get the color I wanted. But here is a formula for you that is a real close match. And the best way that I can describe it is "Barn Red."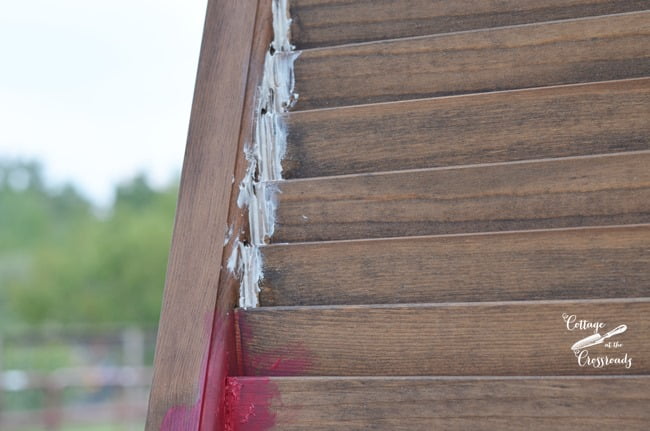 Randy also told me to use a waterproof caulk to repair the slats and that when it dried, it should hold the slats in place. So I had to allow time for the caulk to dry thoroughly (overnight) before I painted each door. And as you can see, I didn't worry about smoothing out the caulk too much since I was going to paint over it.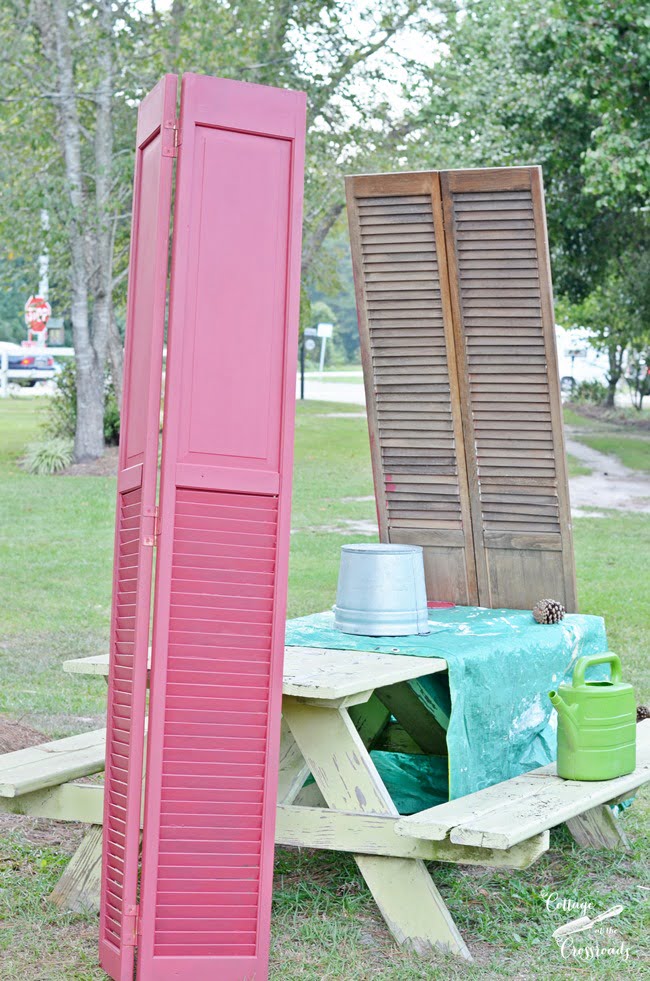 Well now, have you ever tried to paint slats like this by hand? Let me tell you, it is a JOB getting the paint into the corners and avoiding runs on the other side. And I would also have to turn the doors upside down to get spots that were missed.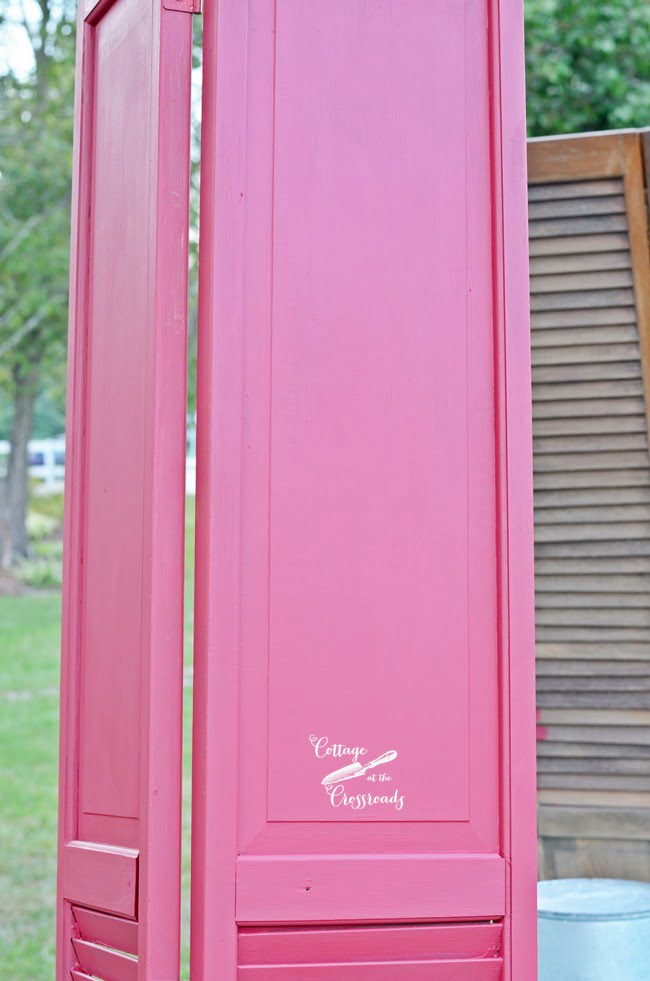 And because I was covering dark wood, it took 2 coats of paint.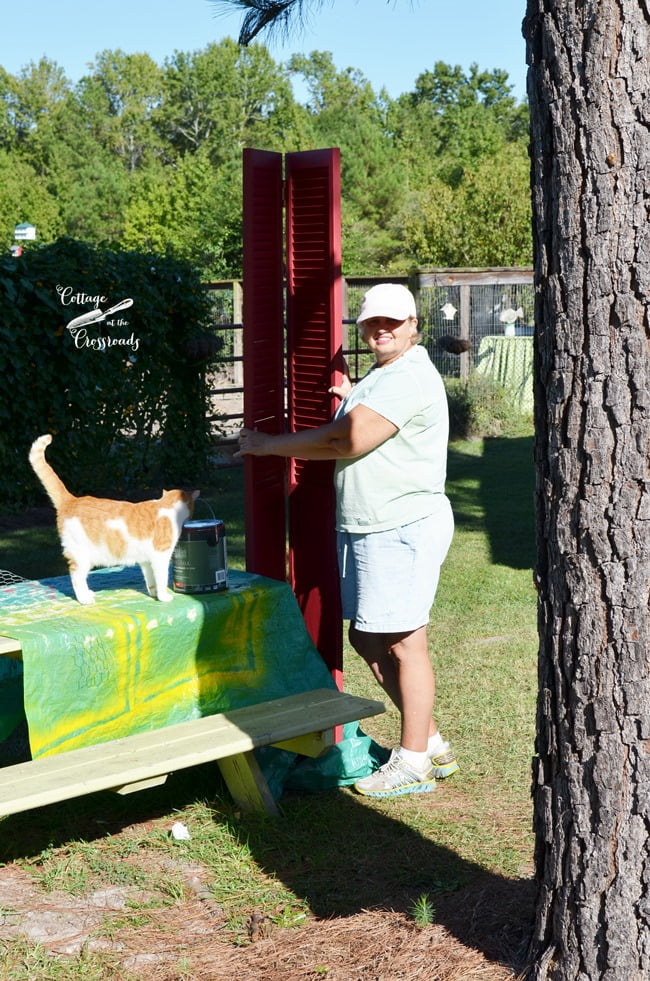 And then the gnats arrived. Oh, lawd. Do you have gnats where you live? Those things pestered me so much that I just had to stop with my project.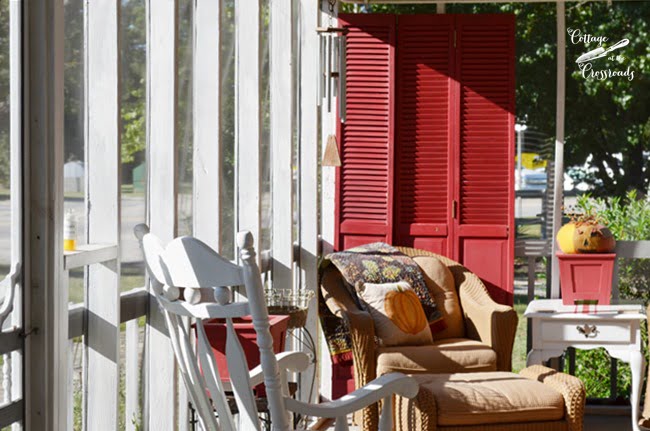 But some cool weather blew into our area earlier this week and I was able to finish painting and waxing enough of them to show you what they look like now.  I used Annie Sloan clear wax on them hoping the water will run off, avoiding any further damage to them. But am I finished? Well, no. I still have 2 more to paint and wax. Only then will the seemingly never-ending project of repainting the repurposed closet doors will be finished.