Today I'm sharing my Thanksgiving tablescape with a cornucopia centerpiece to give you an idea of how to use the iconic symbol of the holiday.
It is hard to believe that Thanksgiving is two weeks away. I always like to get a head start on preparing for the holiday by deciding on my table decor. This year I decided to create a traditional Thanksgiving tablescape with a cornucopia centerpiece.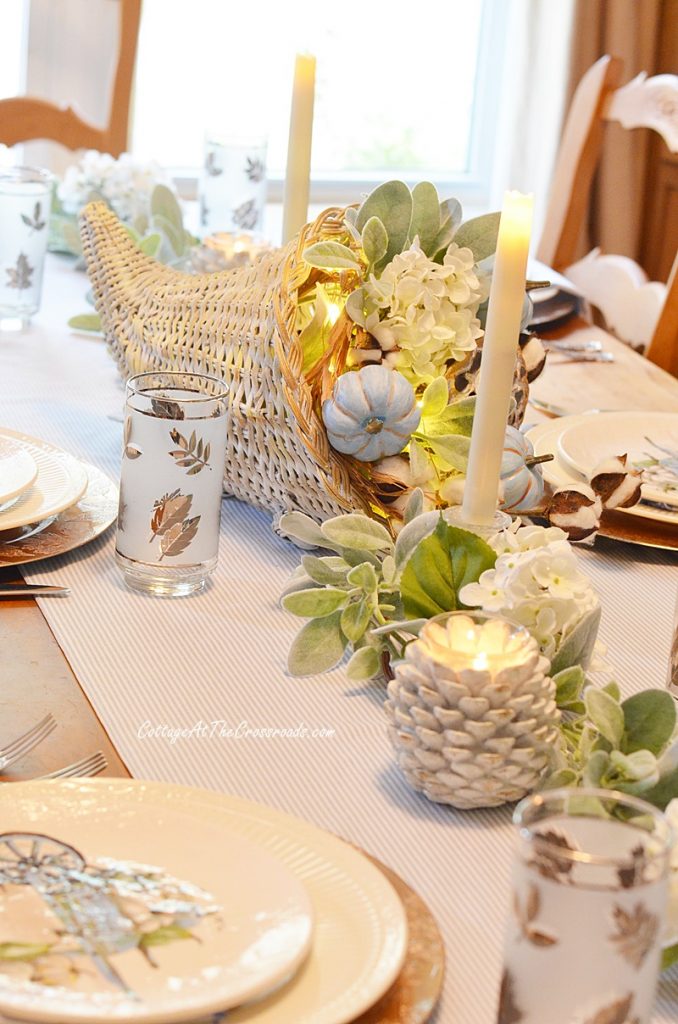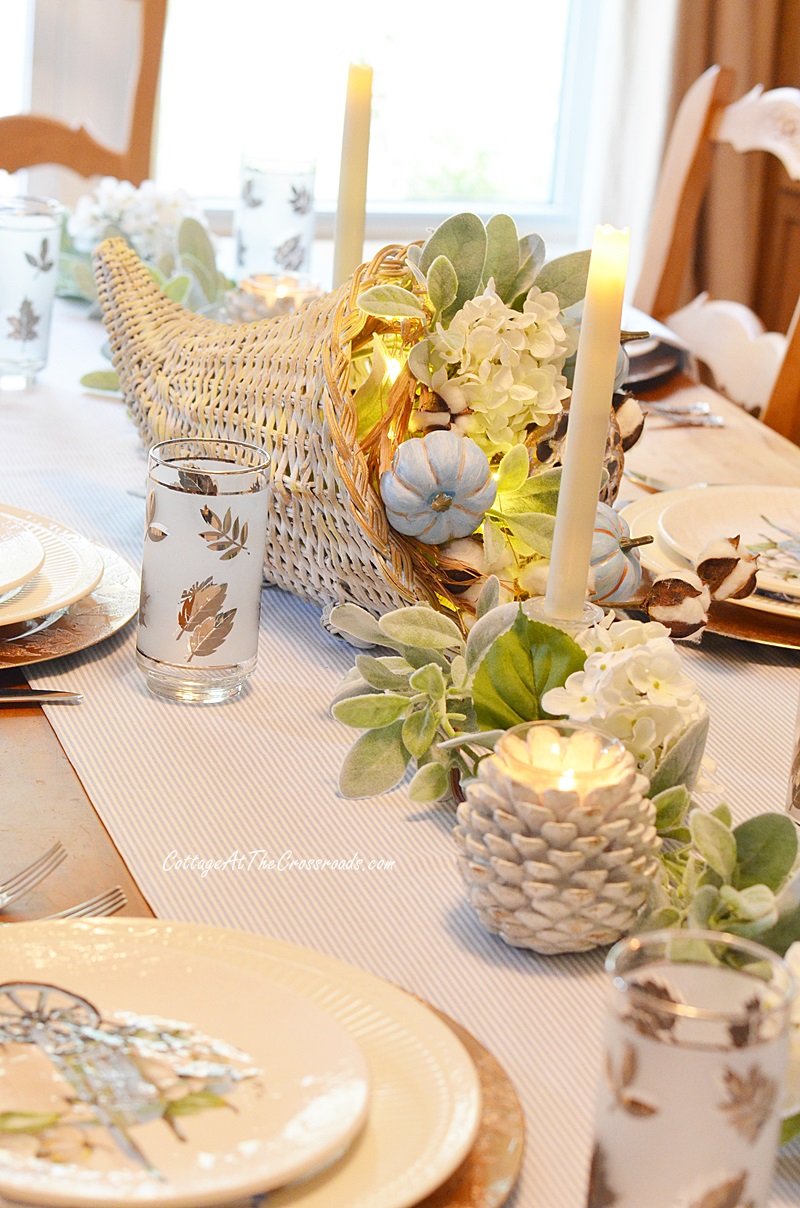 Were you a little surprised to see what it looked like? This is a cornucopia that I have had for about 25 years, but I recently gave it a little update. I will post more about how I did it soon, but if you have an old cornucopia stored somewhere, get it out!
I cannot think of a more iconic symbol of the Thanksgiving holiday. It is oftentimes called a Horn of Plenty because it comes from the Latin word cornus which means horn and copia which means plenty.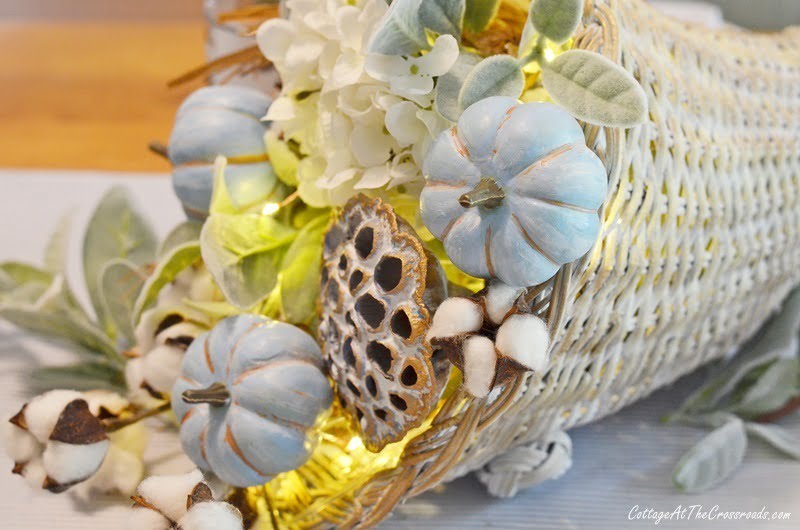 A symbol of abundance, they are usually filled to overflowing. I filled mine with pumpkins, seed pods, cotton, lamb's ear, and a white hydrangea. And fairy lights! Love the glow they give!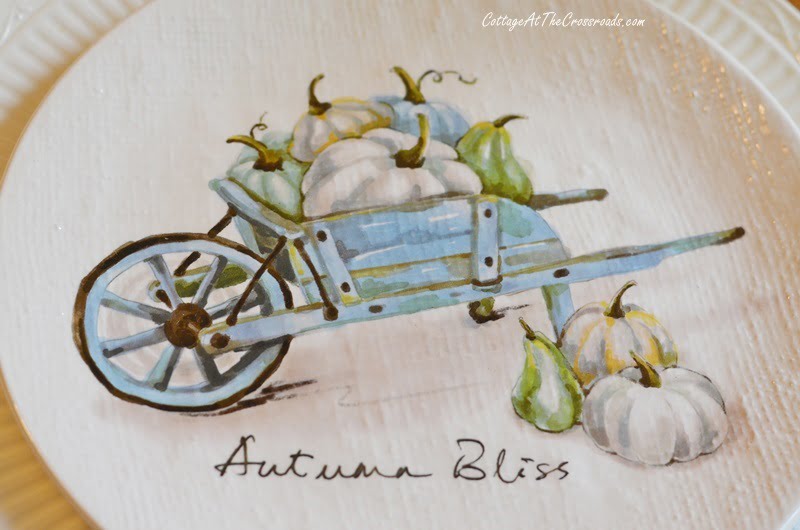 I decided to use blue and white for my table because I found and purchased these Autumn Bliss salad plates at Pier 1 back in August. They are currently on sale.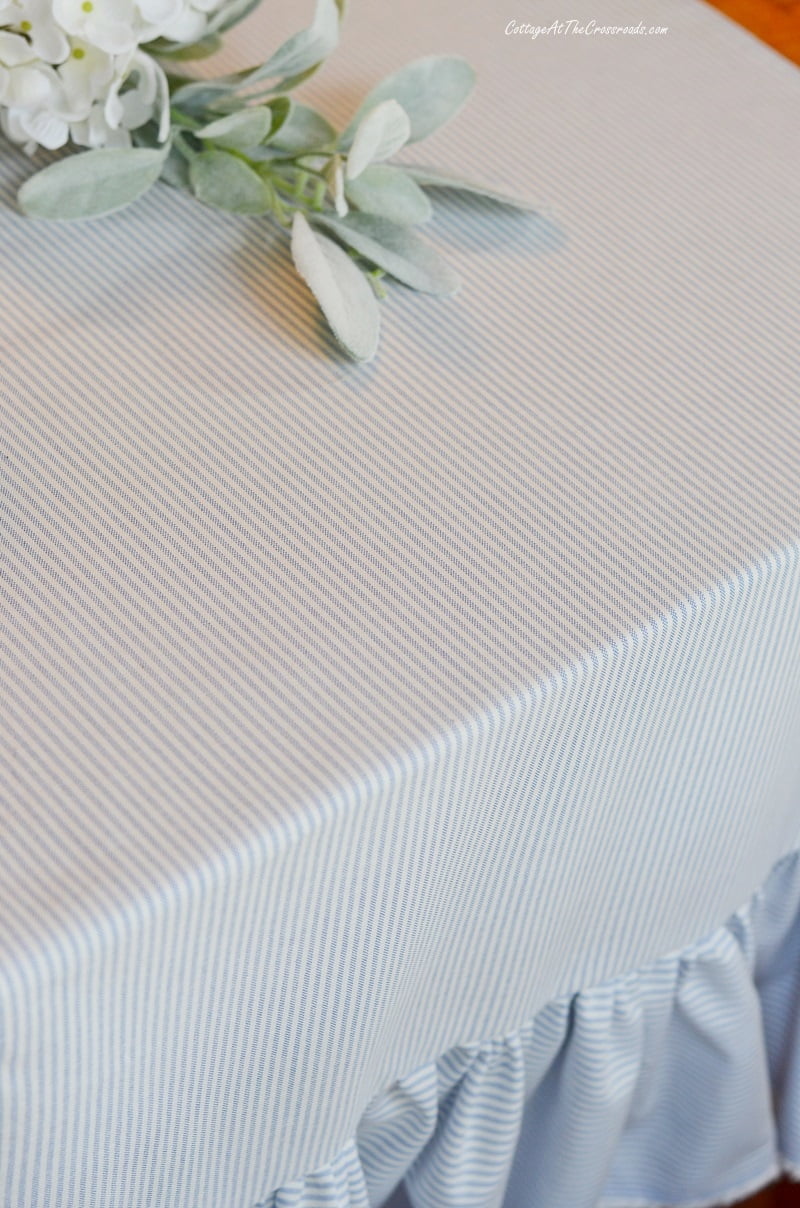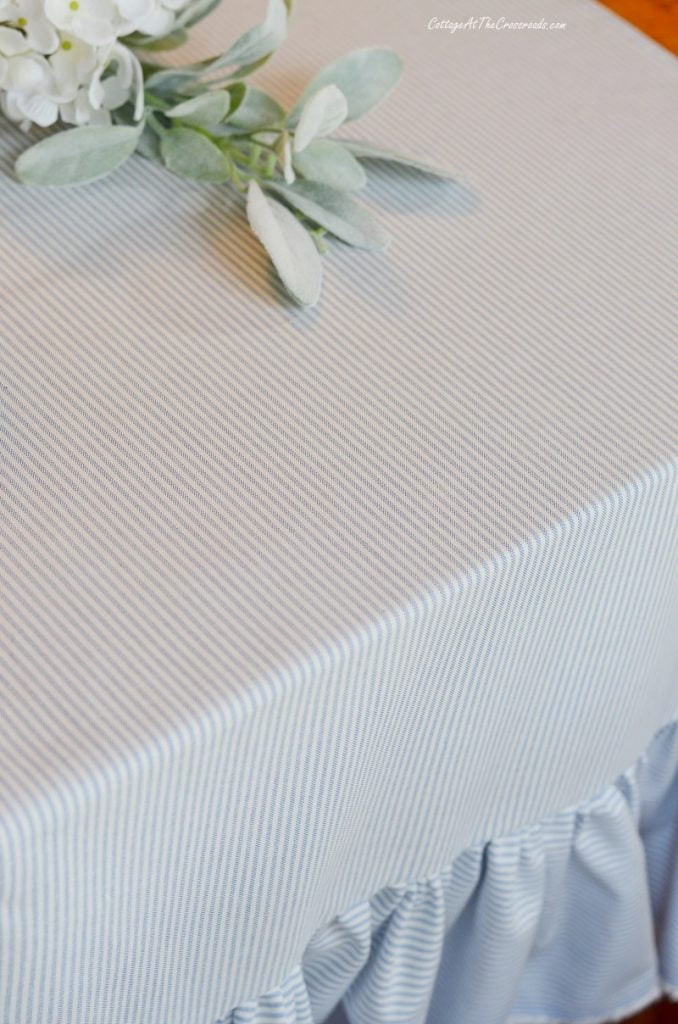 I happened to already have this blue and white striped fabric that I purchased a few years ago from a fabric discount store.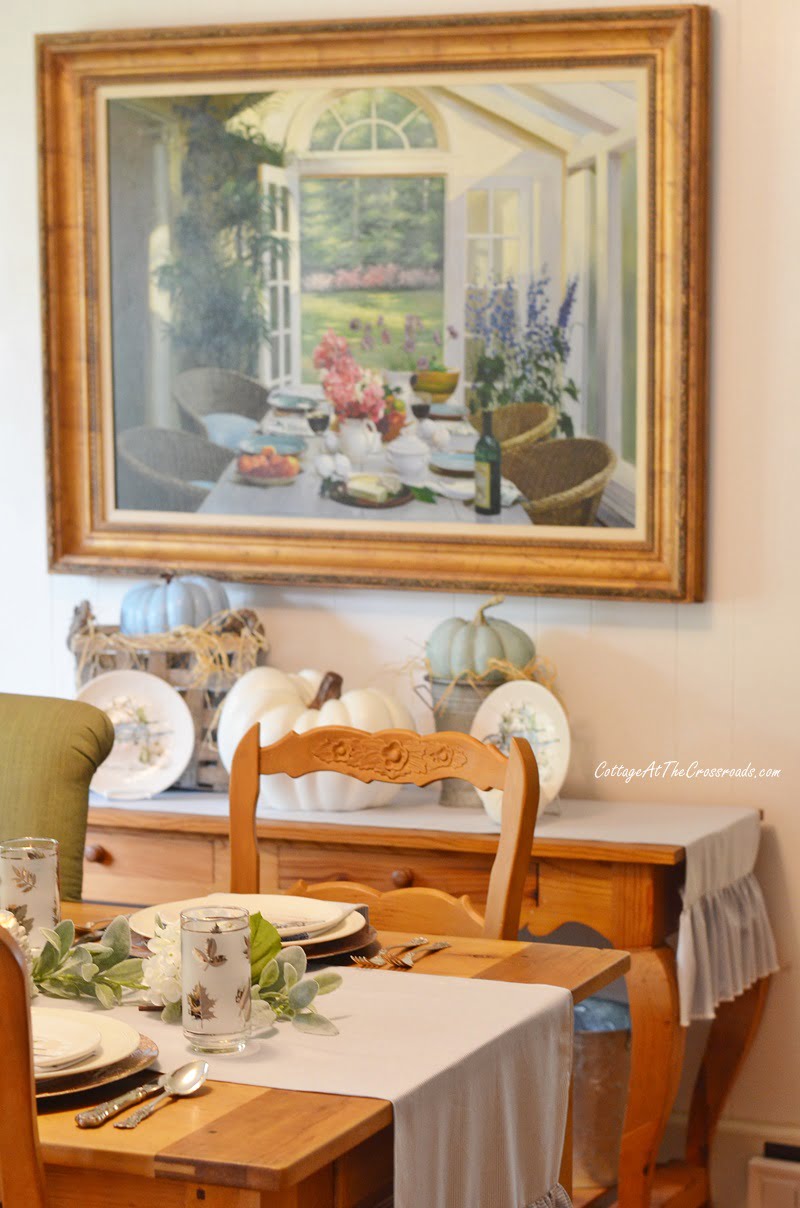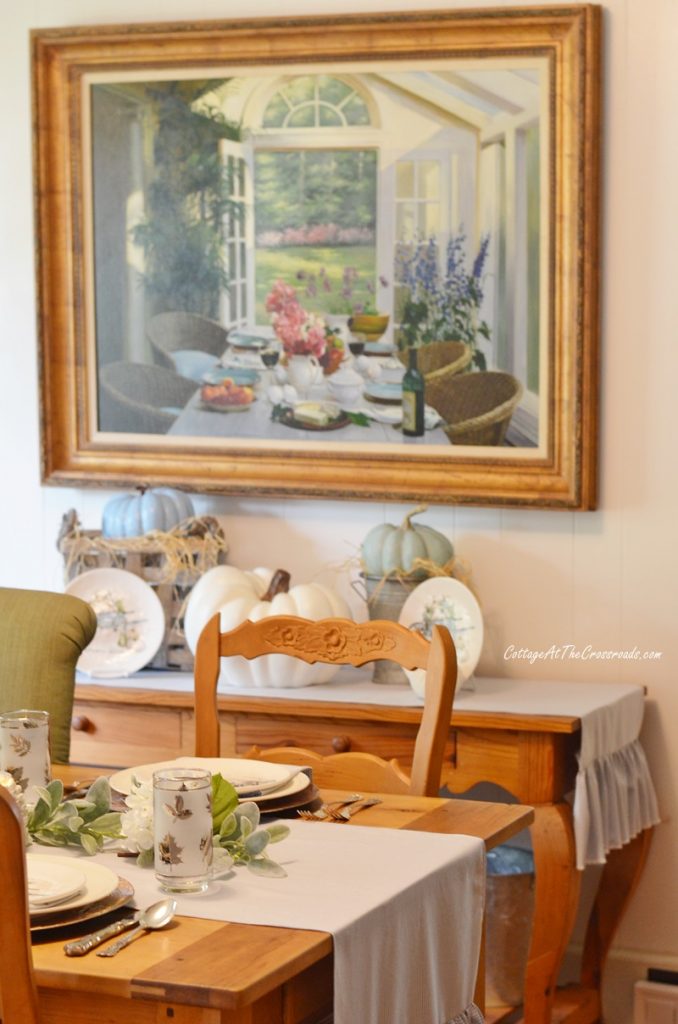 So recently I whipped up these 2 runners for my table and the serving table beside it.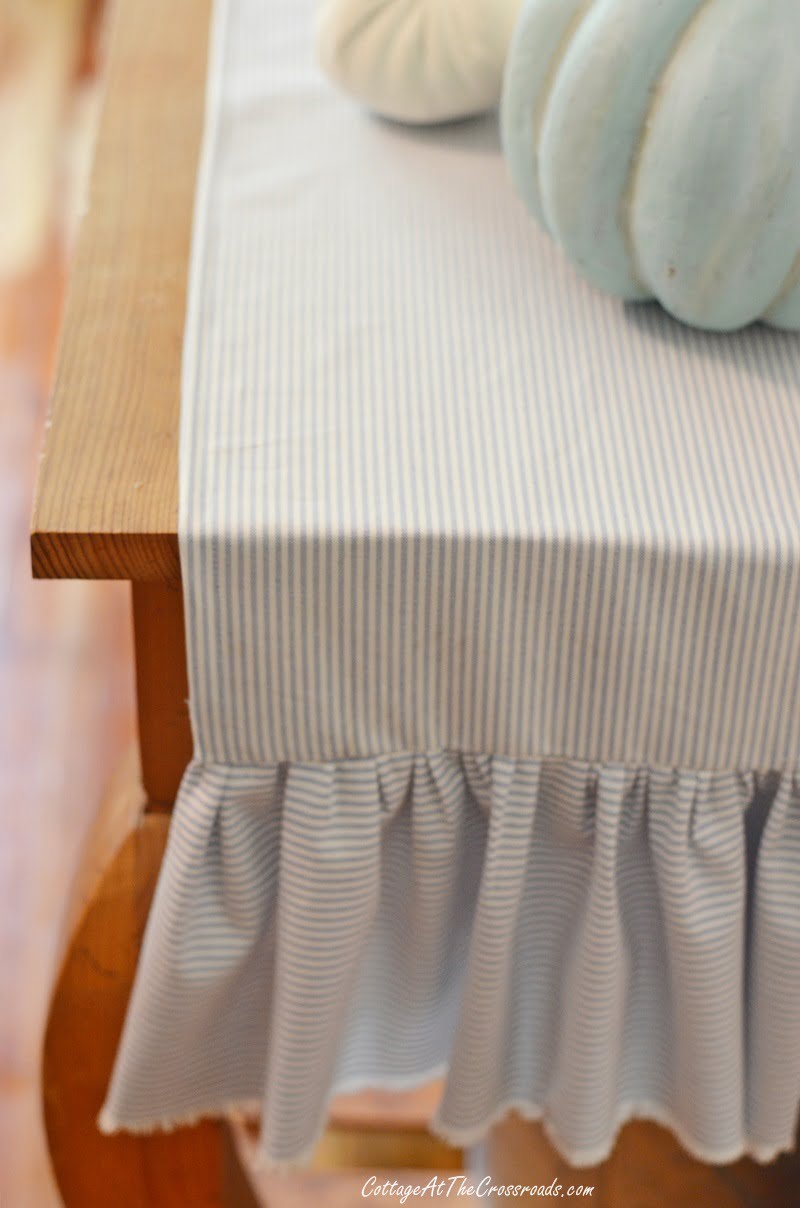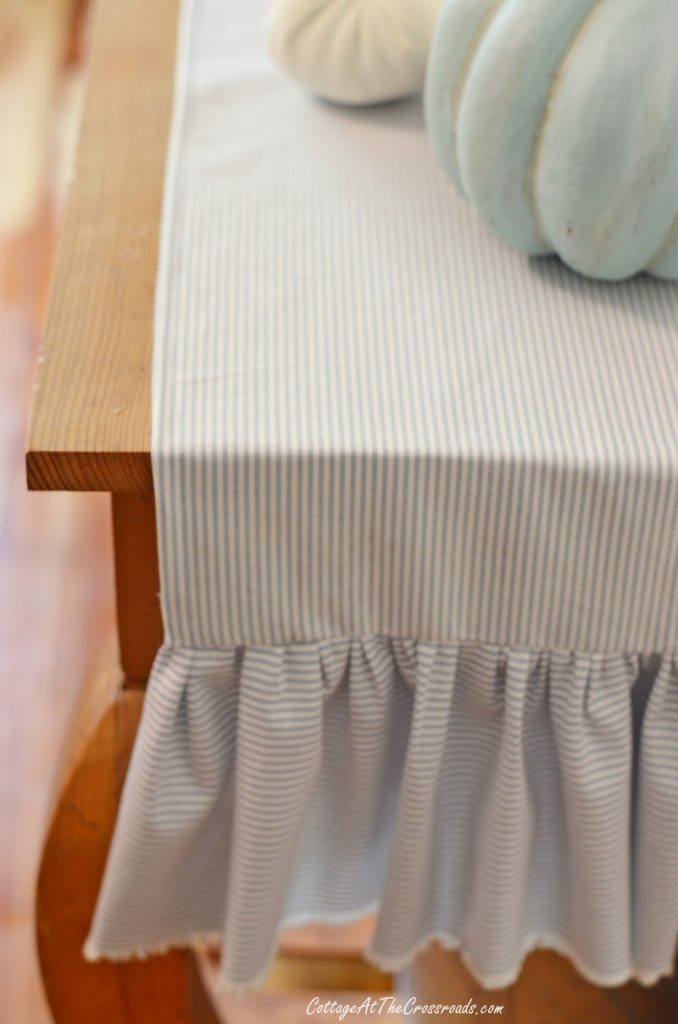 I am so proud of myself for figuring out how to add the ruffles to the ends without using a ruffler attachment on the sewing machine!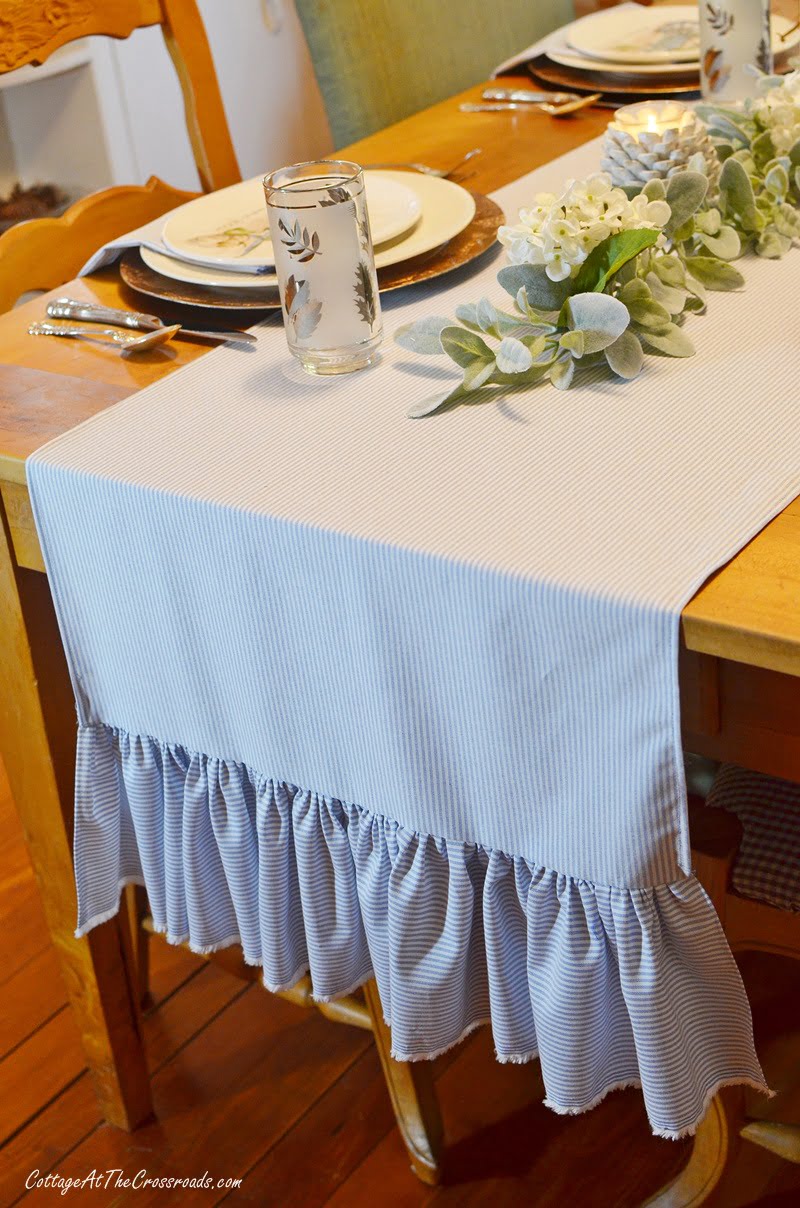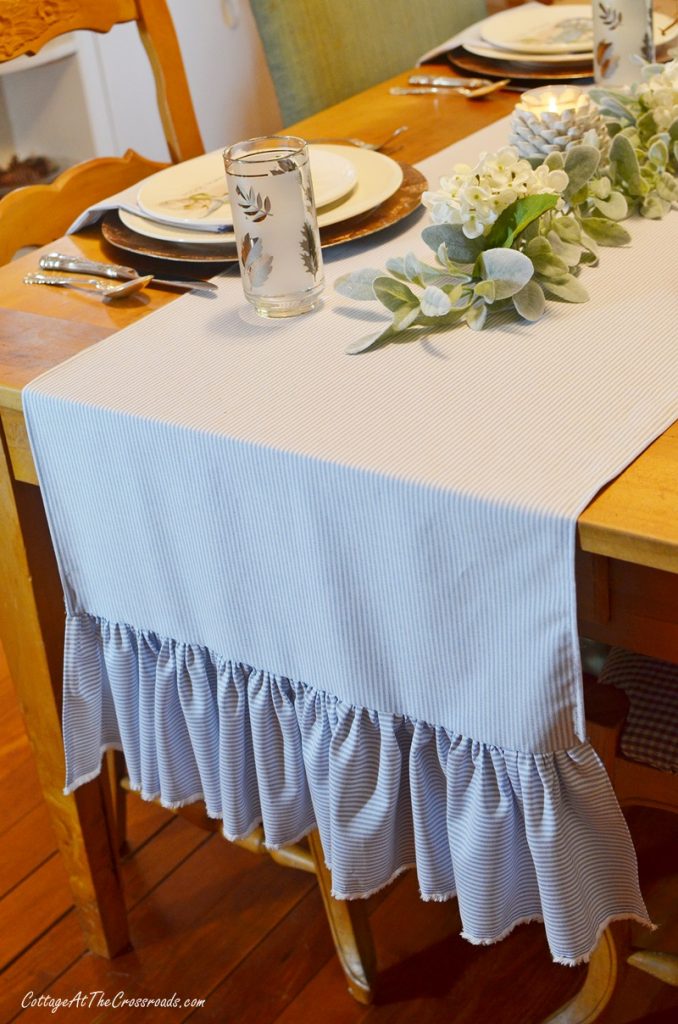 Don't be surprised to see more ruffled items in the near future! My table is long and making my own runners is the most economical way to get a runner in the length I like...with ruffles!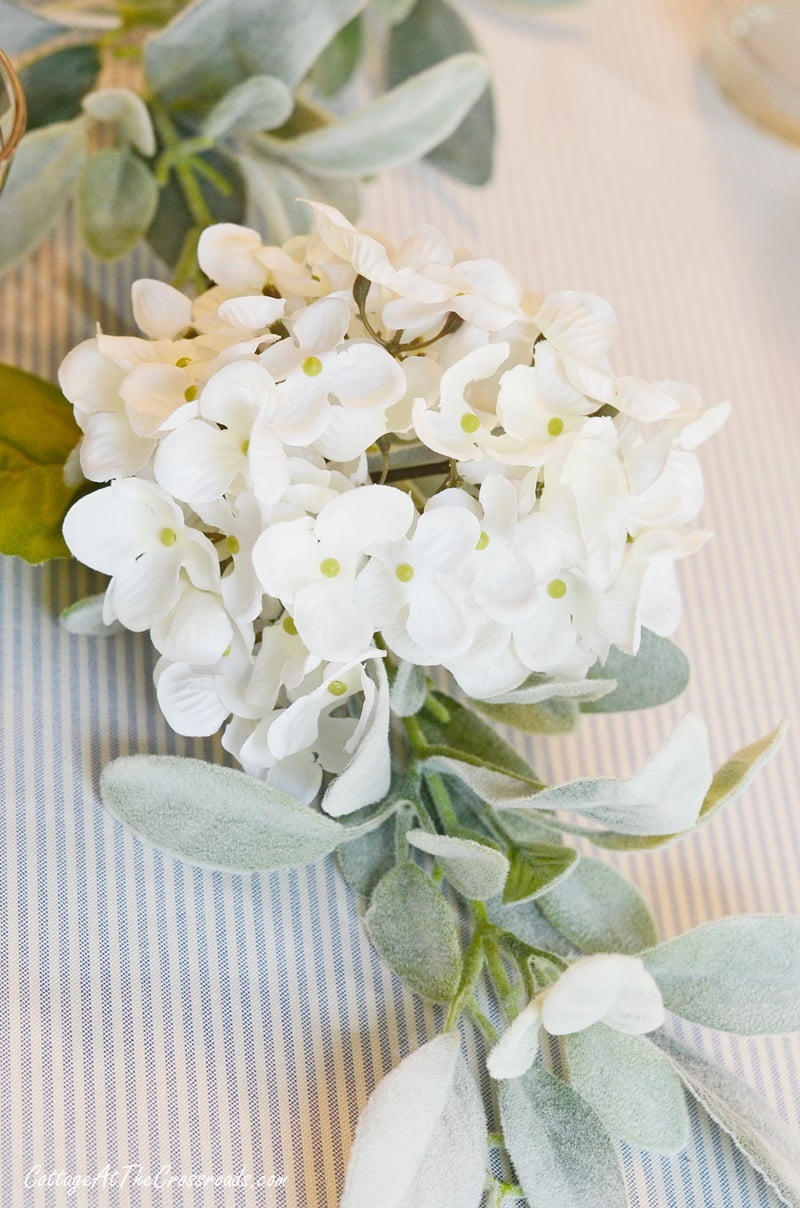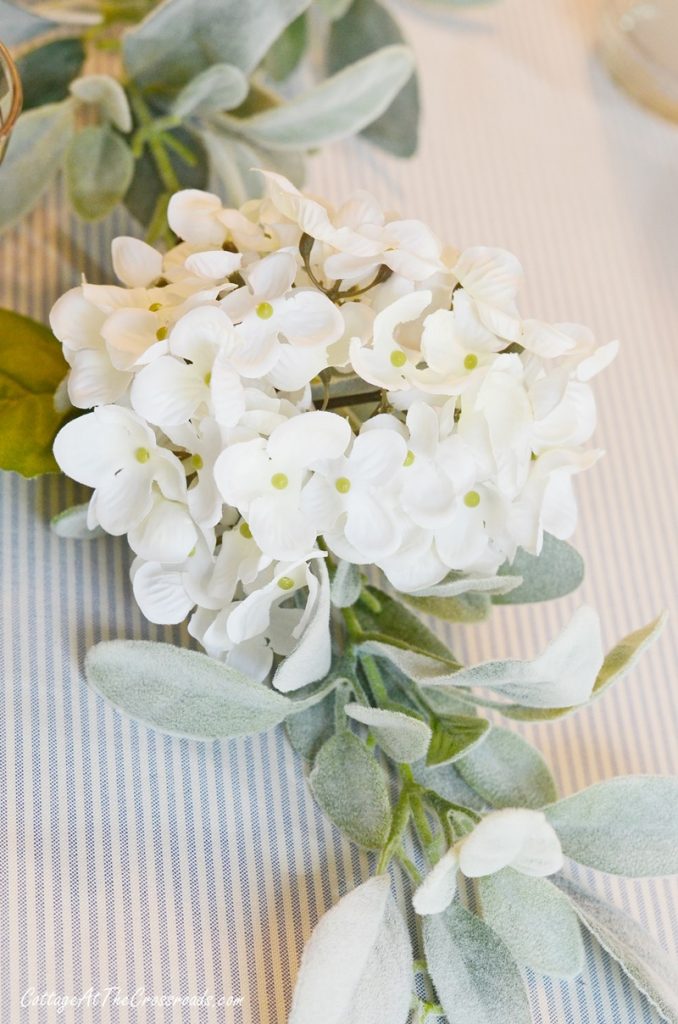 I decided to use a lamb's ear garland and tucked some faux white hydrangeas into it. I did cut the garland in half to place on either side of the cornucopia.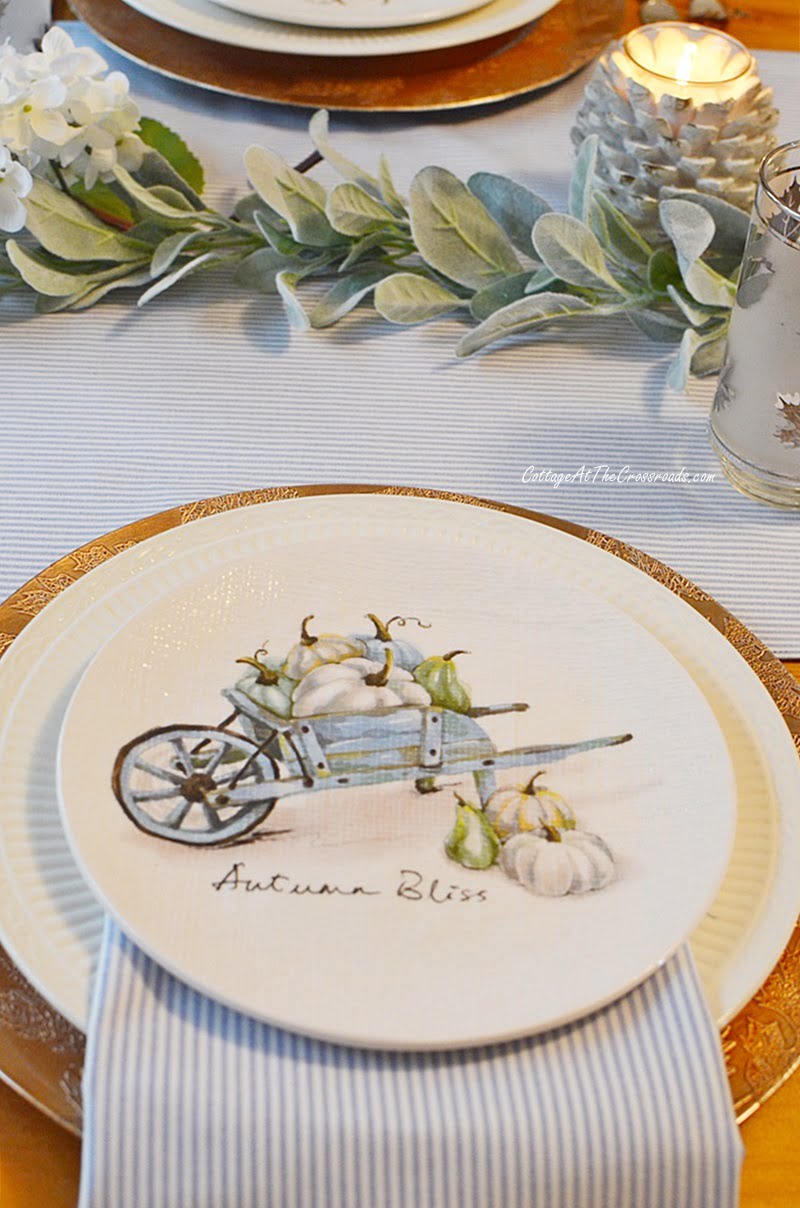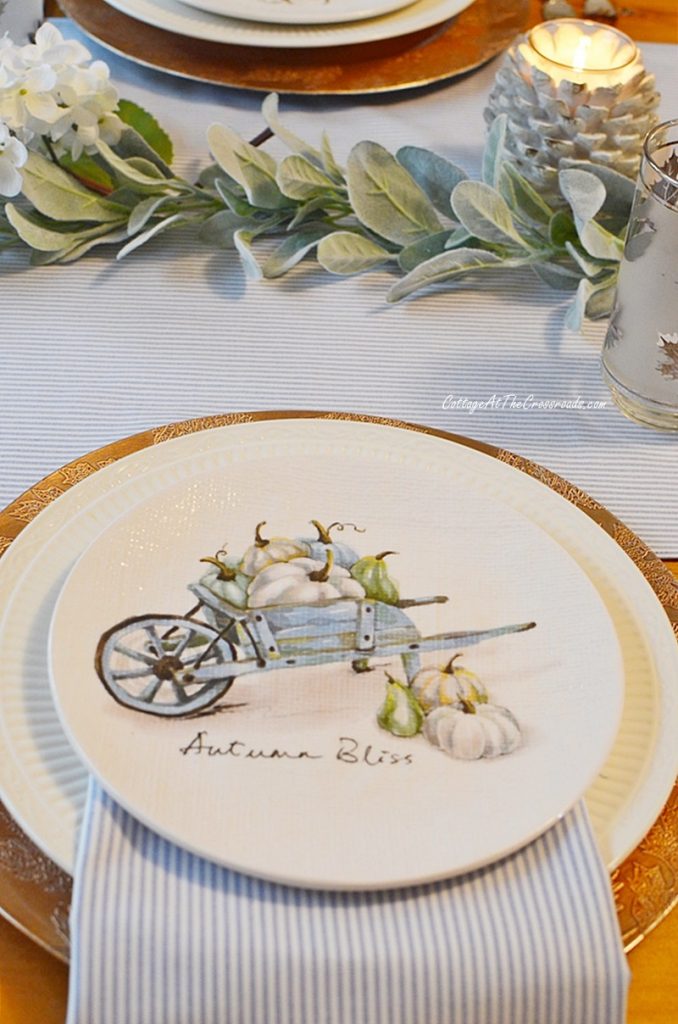 Leaf adorned chargers serve as a base for my white everyday dishes and the Autumn Bliss salad plates. And as you can see, I made some napkins to match the runners.
I fringed their edges to avoid hemming them and to give them a more casual flair.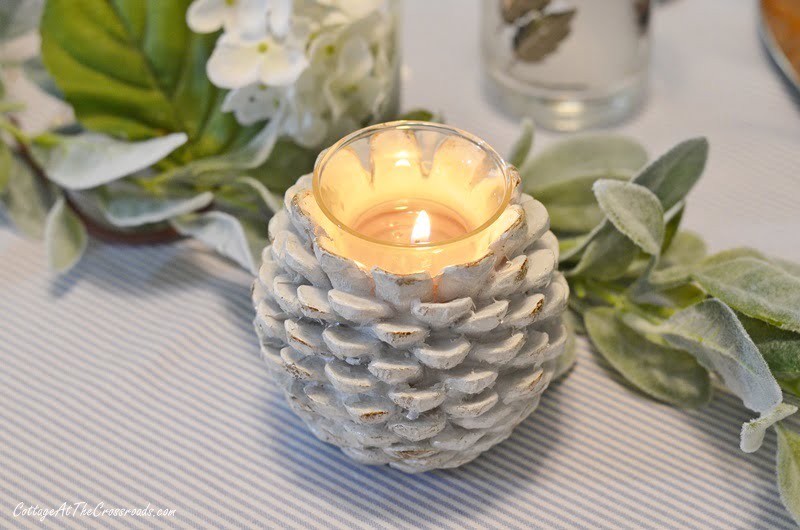 And just recently, I found these pine cone candle holders at Hobby Lobby at 50% off! I think they're so pretty!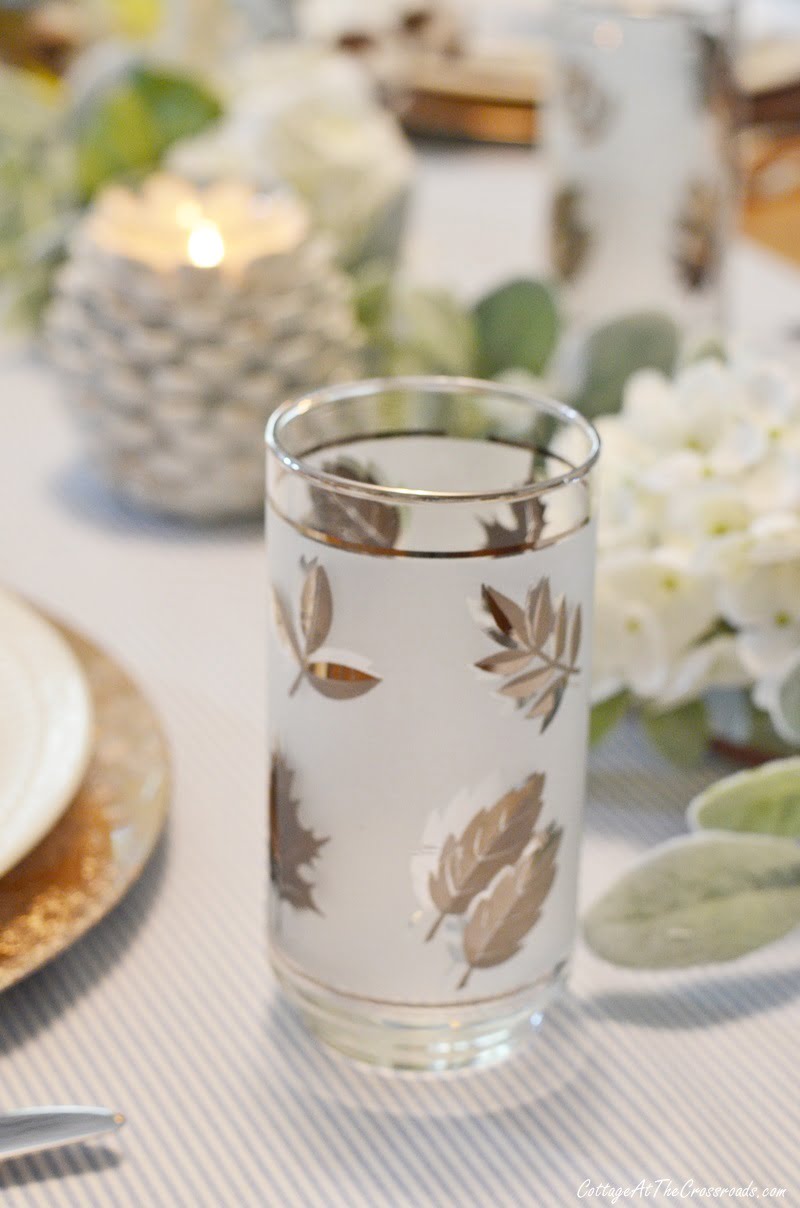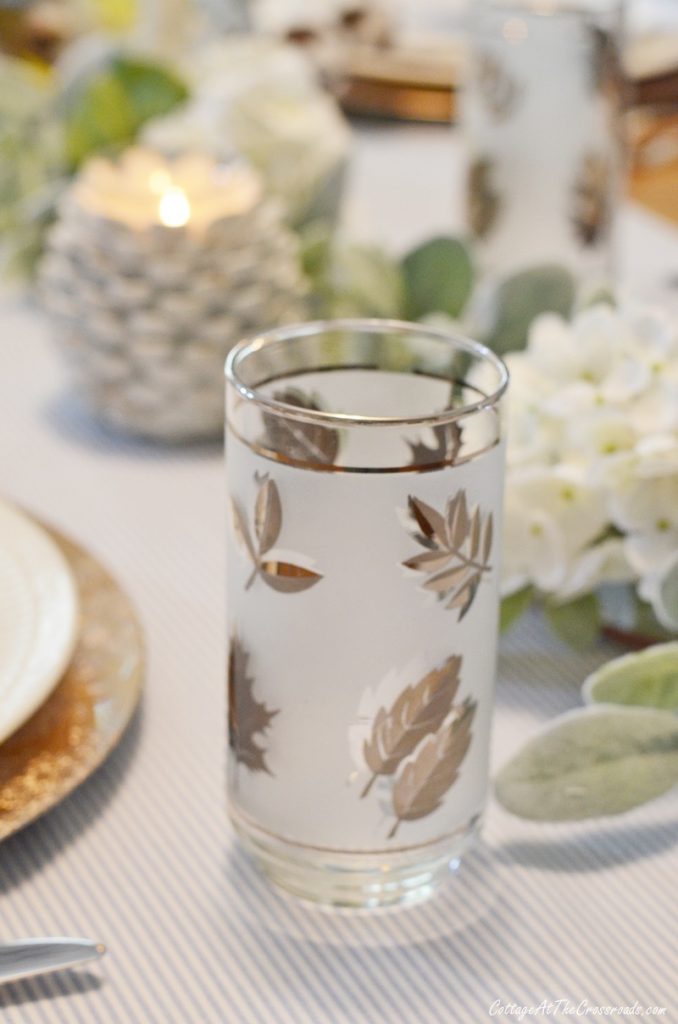 I had almost forgotten that I had these vintage Libbey frosted glasses in the storage building. They certainly belong on an autumn table.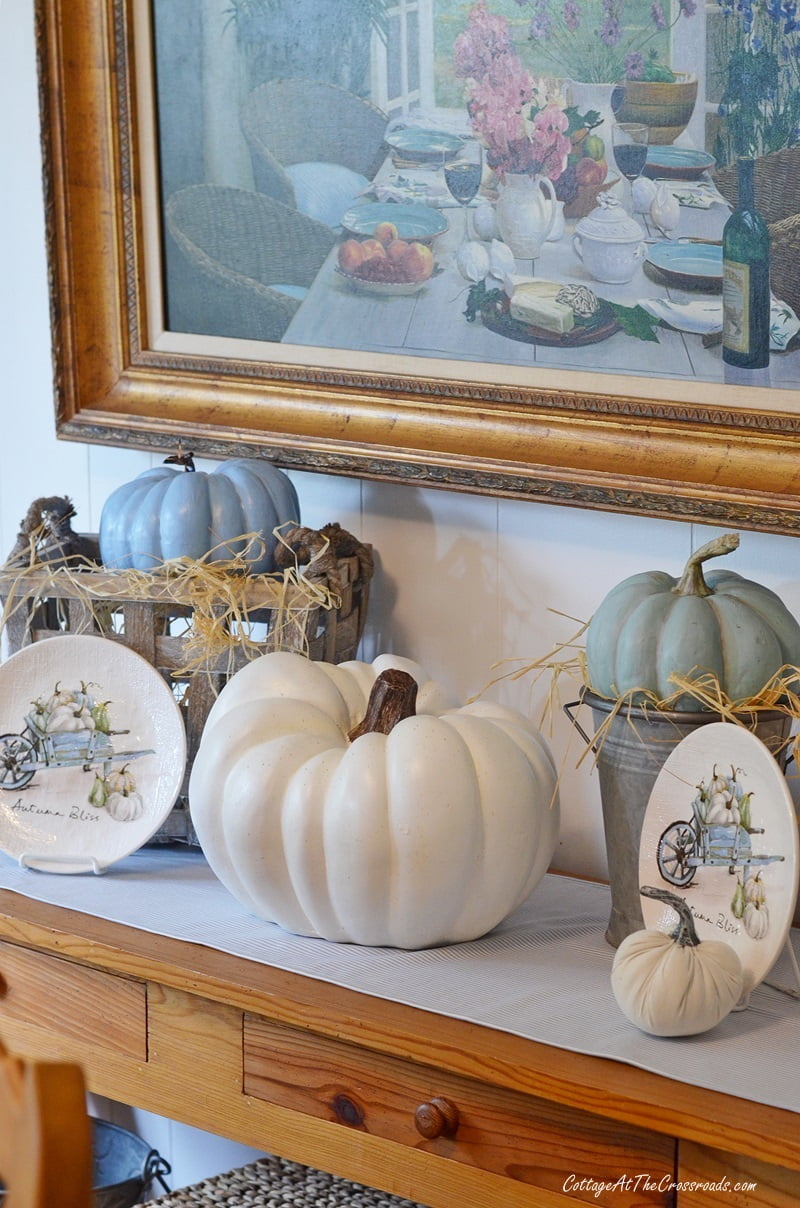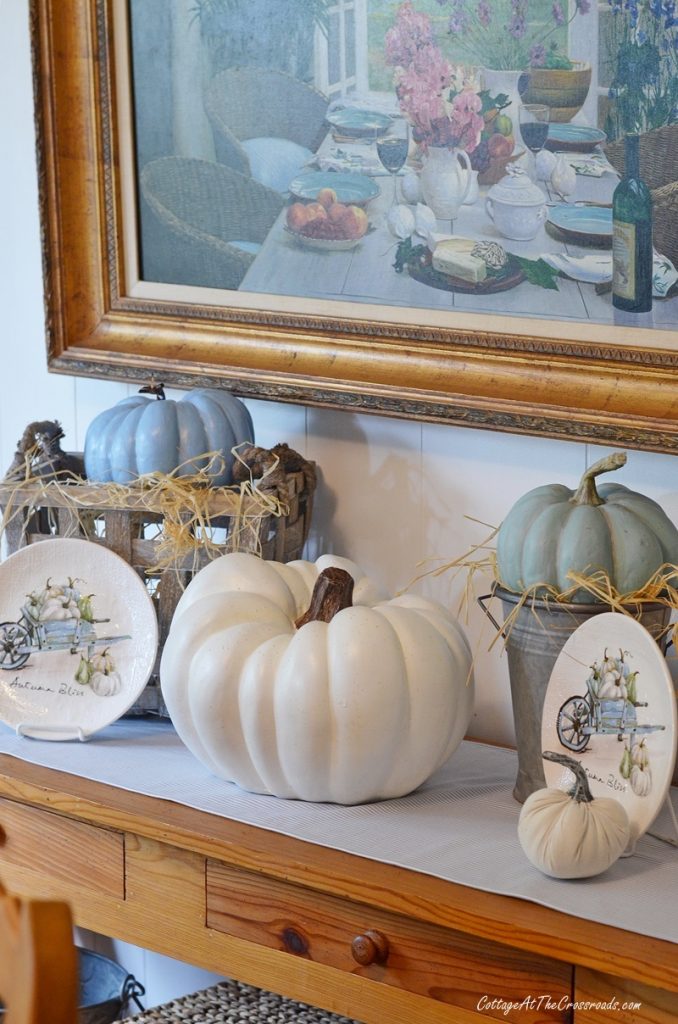 A coordinating vignette is on the server beside the table.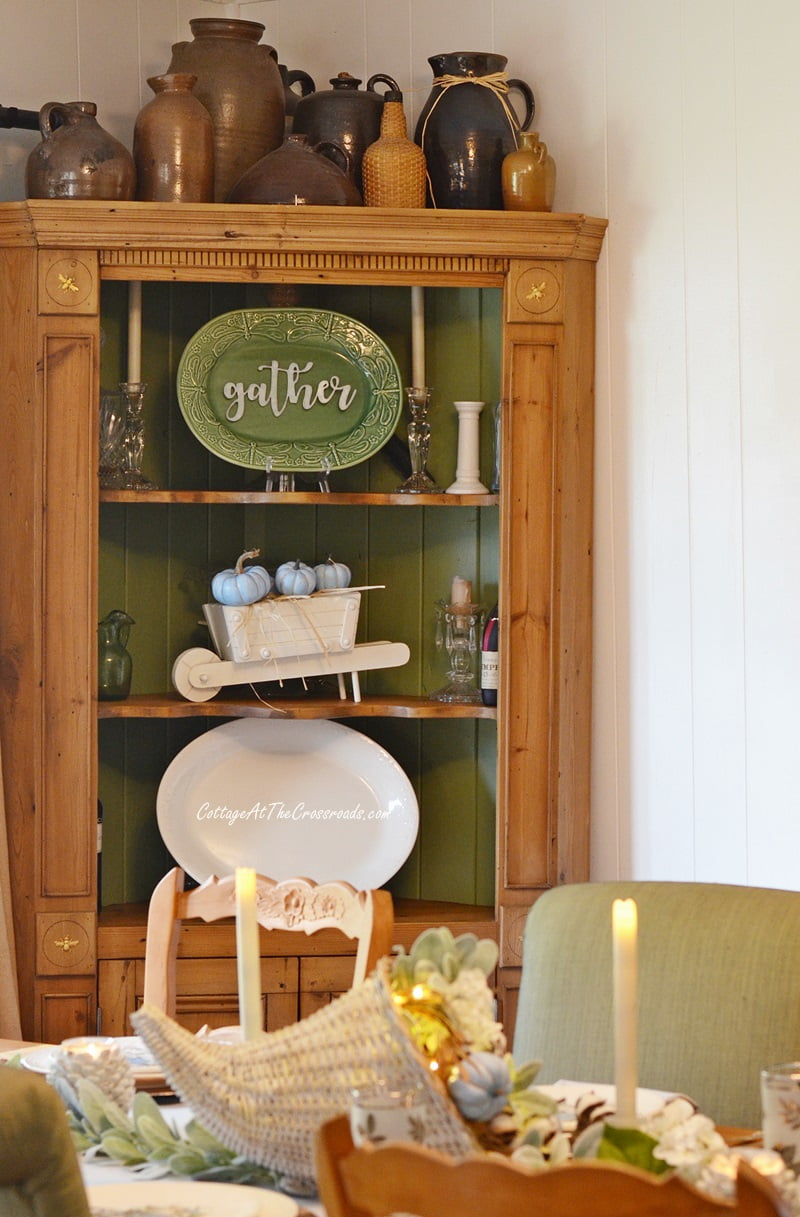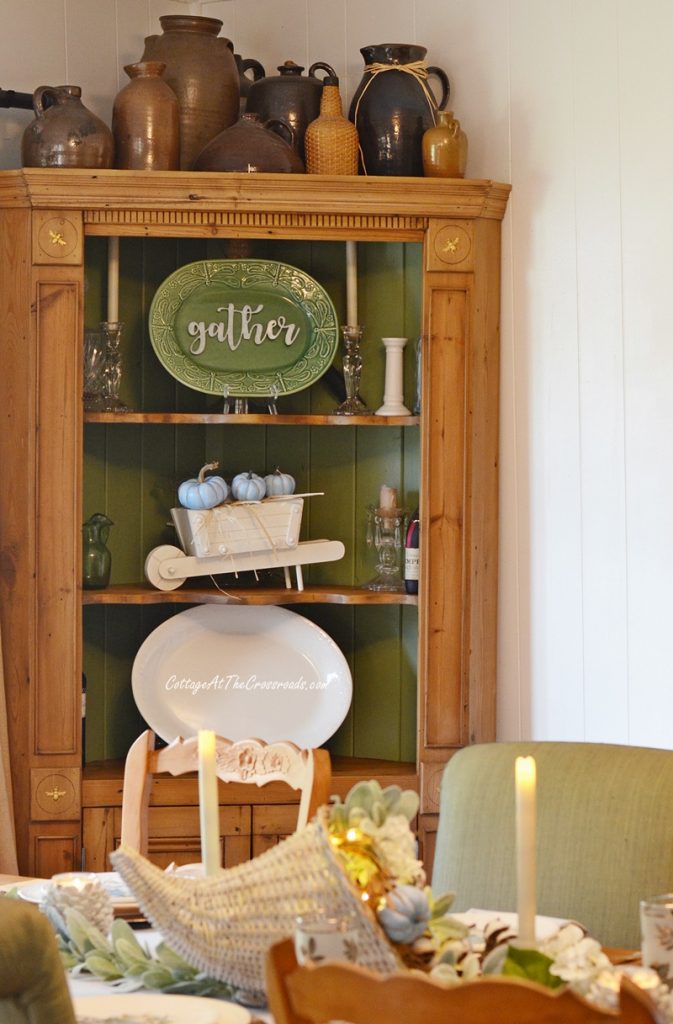 The pine corner cabinet has a few autumn decorations.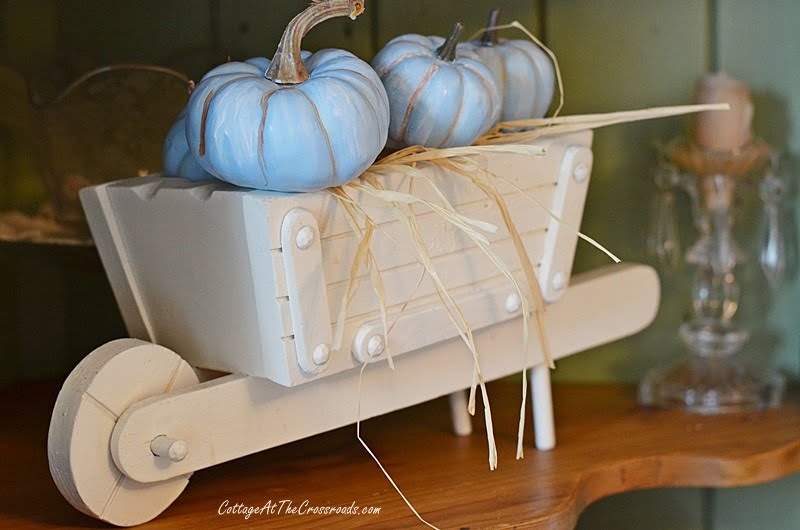 The little white wheelbarrow is loaded with blue pumpkins!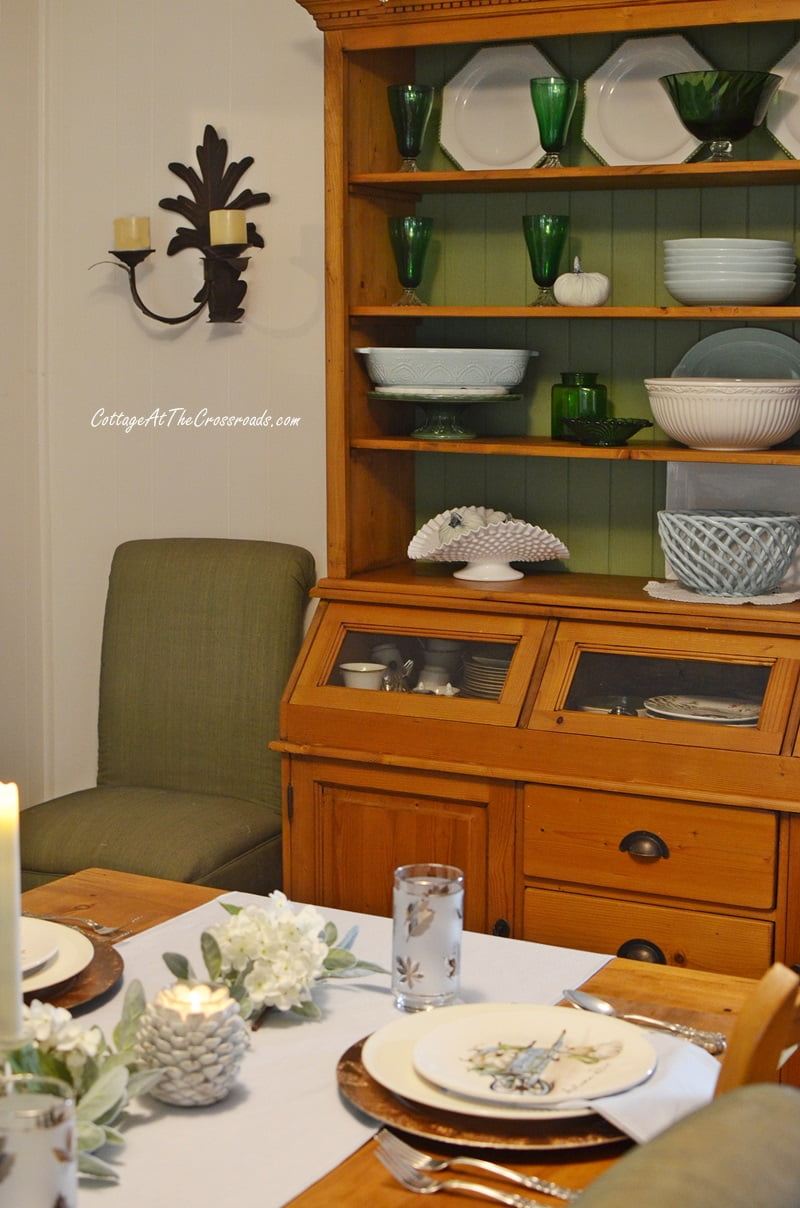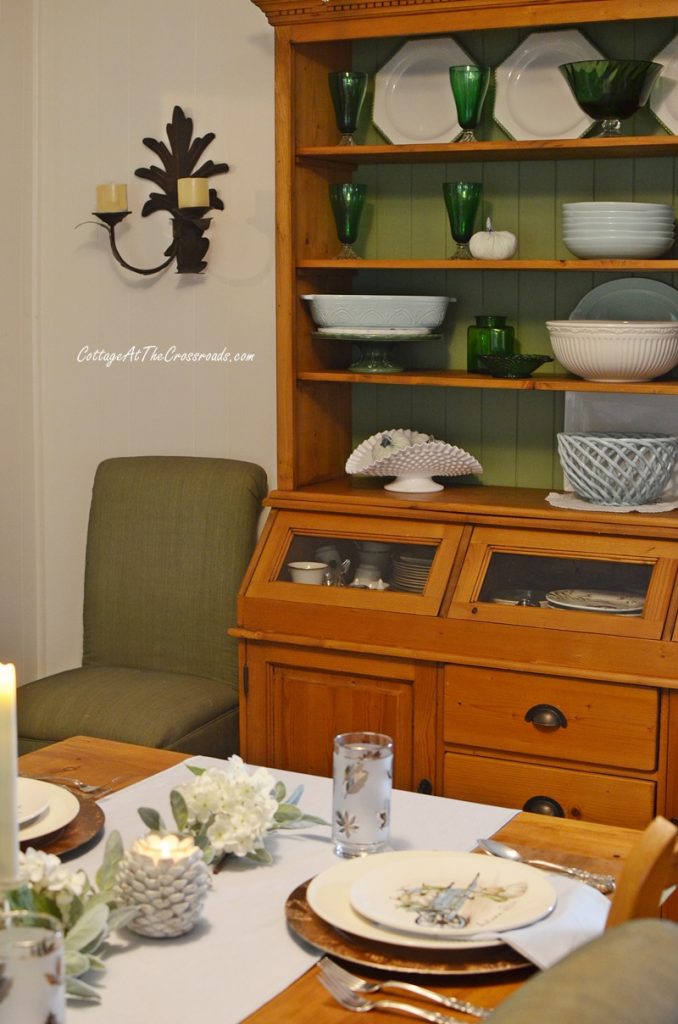 The pine cupboard has a few fabric dollar spot pumpkins from Target as well.
I hope you've enjoyed seeing my Thanksgiving tablescape with a cornucopia centerpiece. I hope you've gotten a few ideas for your own table, especially if you are decorating with non-traditional fall colors.
And don't forget to pull out your cornucopia (or look for one at a thrift store) because I'll be back soon showing you how to give it an update.
If you need some Thanksgiving recipes, click HERE.