In this post, you'll find 13 favorite Thanksgiving recipes to help you plan your best holiday menu.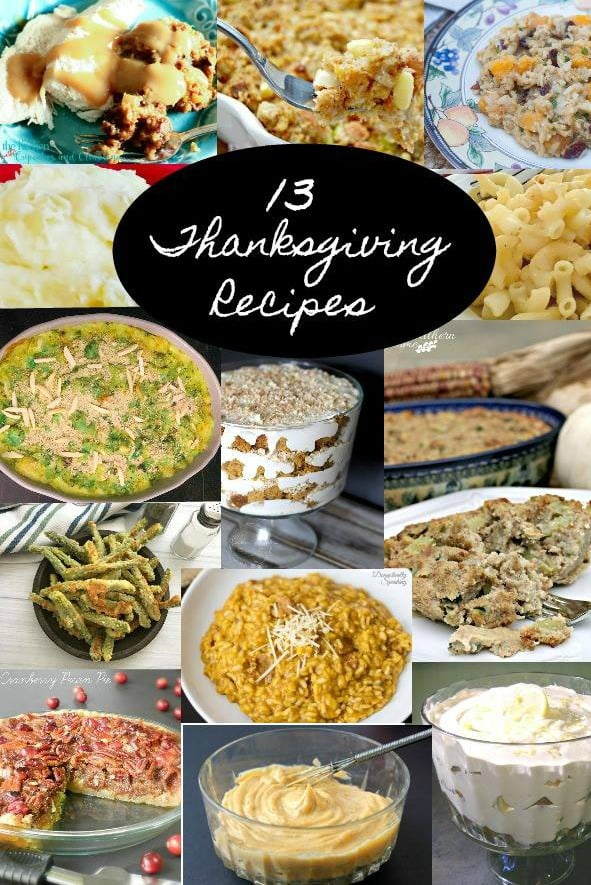 Hello friends! Here it is November and it's time to start thinking about Thanksgiving. The Cooking Housewives and I have gathered together our favorite Thanksgiving recipes to share with you today.
First, let me tell you that I am excited about Thanksgiving this year because this will be the first time in a very long time that we will be having turkey!
Due to Leo's allergy to all fowl, we haven't been able to have turkey for Thanksgiving in many, many years. But his allergy has mysteriously disappeared so I am looking forward to having a traditional menu.
Cooking a big meal always gives me opportunity to try new recipes to serve along with some of those treasured family recipes. I'm looking forward to seeing the Thanksgiving recipes that everyone has linked up today and I hope you are, too.
I'm sharing a recipe that I posted way back in 2011, the first year of the blog's existence.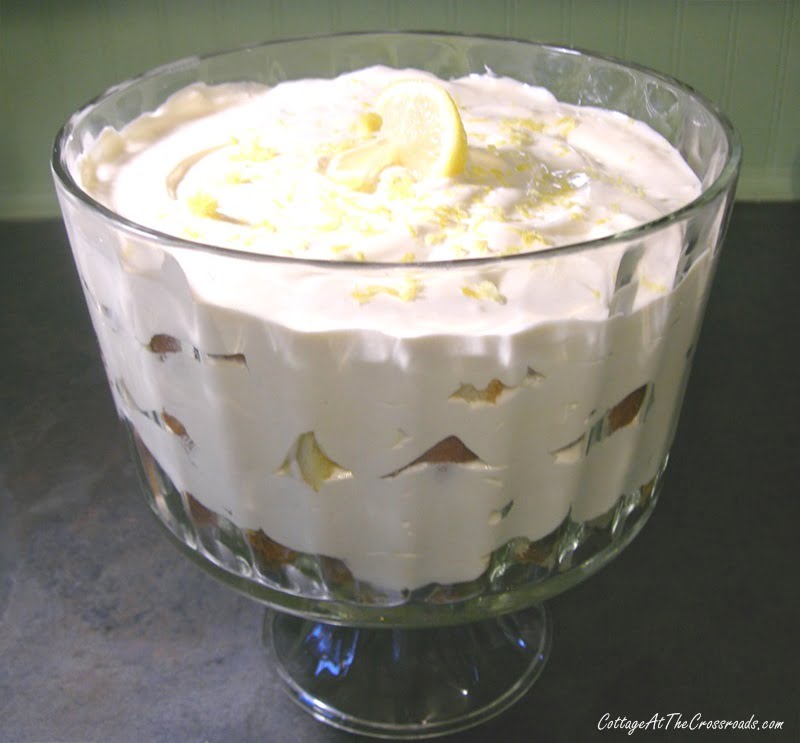 It's a recipe that my mom has made for years, and it's a dessert that we've had for many family gatherings. It's called Lemon Silk, and it's a luscious, lemony rich trifle.
The beauty of this recipe is that it can be made the day before and afterwards, leftovers keep well for days.
Everybody that tastes it loves it unless they just don't like lemons!
This dessert serves a lot of people, and I usually put it in a trifle bowl. But I have also halved the recipe and have served it in individual dessert dishes.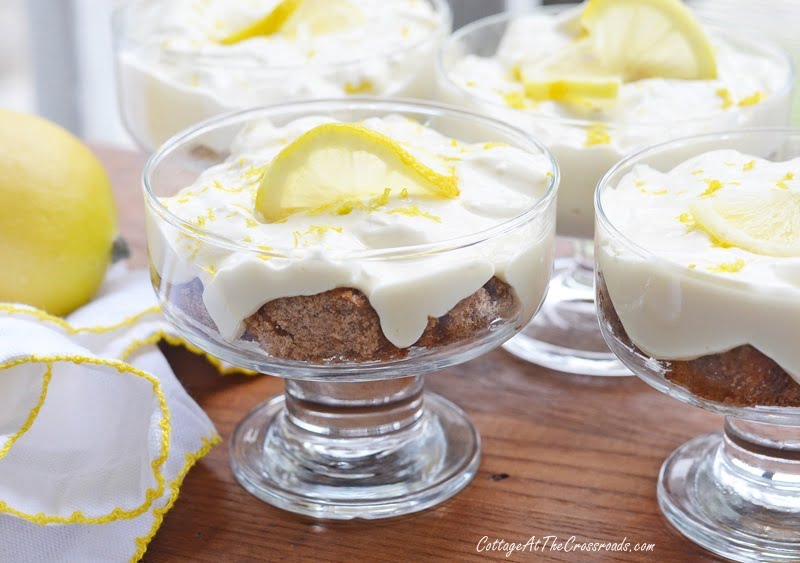 It's so easy to put these together ahead of time, store them in the fridge, and just bring them out when it's time for dessert!
Perfect for Thanksgiving or anytime when you want to prepare as much as you can ahead of time!
You can find the recipe for My Mother's Lemon Silk HERE.