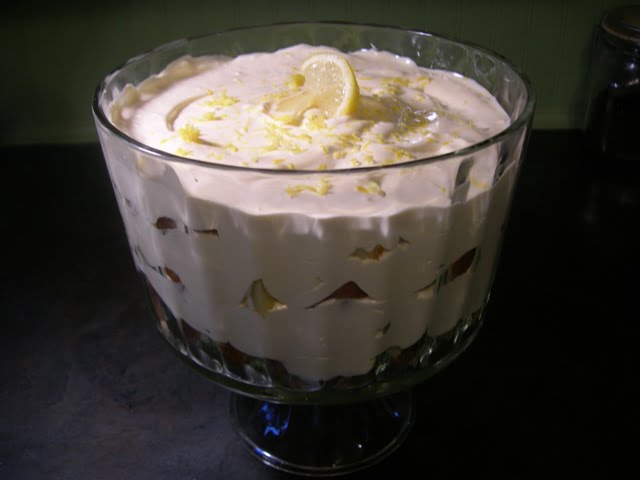 If you need a dessert recipe to feed a large group of people, then you need to try my mother's Lemon Silk. And the beautiful thing about this recipe is that you can make it a day ahead.
This is not an original recipe. My mother attended a meeting about 15 years ago, and a chef from Charleston was the featured speaker. He prepared this dish and everyone raved about it, and my mother has been making this ever since. I have made this dish many times, too, and I always get requests for the recipe.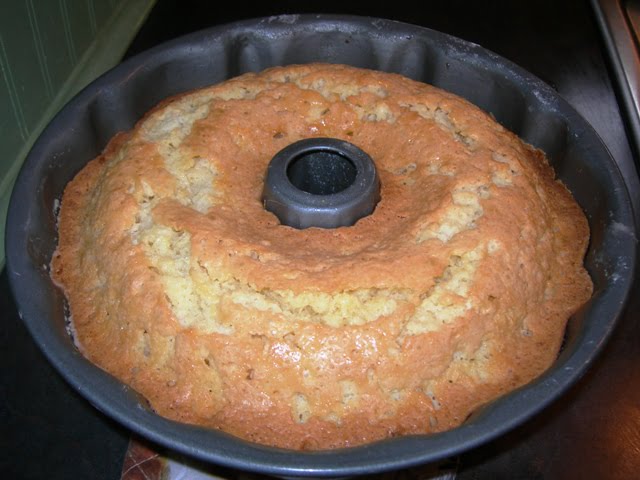 First, you will need a pound cake. I made my mother-in-law's pound cake, whose recipe can be found here. But if you don't have time to bake one, you can always buy one in the bakery section of the grocery store.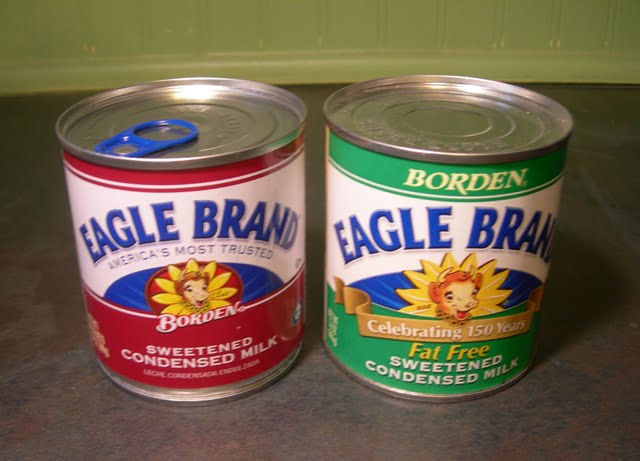 Next, you will need 2 cans of sweetened condensed milk. Notice that one of mine is fat-free. You con't really need that. It's just what I had on hand.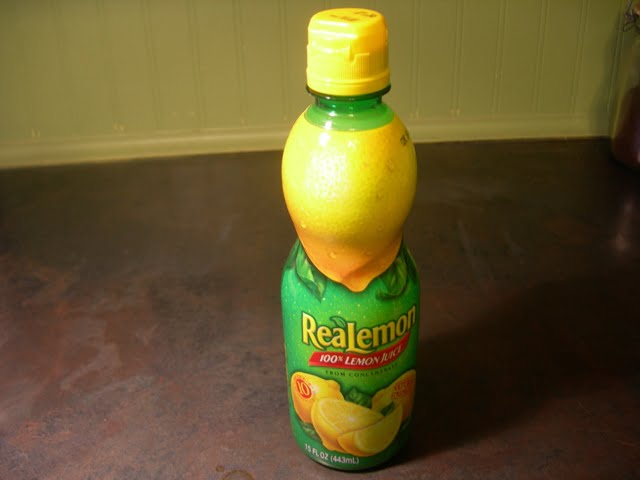 You will need 1 1/2 cups of lemon juice. You could juice your own lemons, but this makes it so much easier.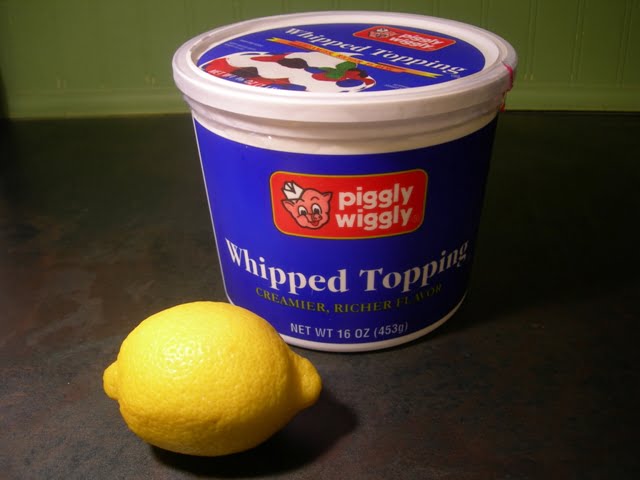 And you will need a 16 ounce tub of whipped topping (Cool Whip) and 1 lemon for garnish.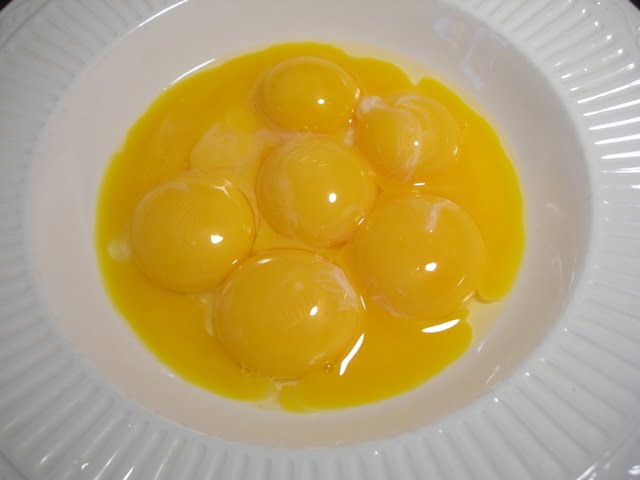 First, separate 8 yolks from egg whites. I save my egg whites and use them in omelets.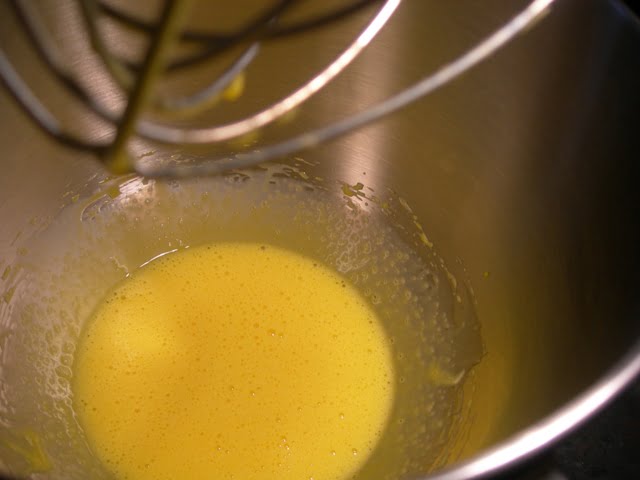 Beat the egg yolks on medium speed until they turn a creamy, yellow color.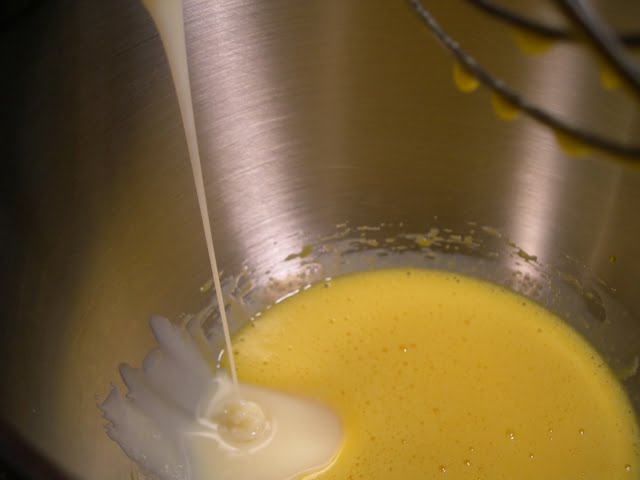 Slowly pour in the sweetened condensed milk while they continue to beat.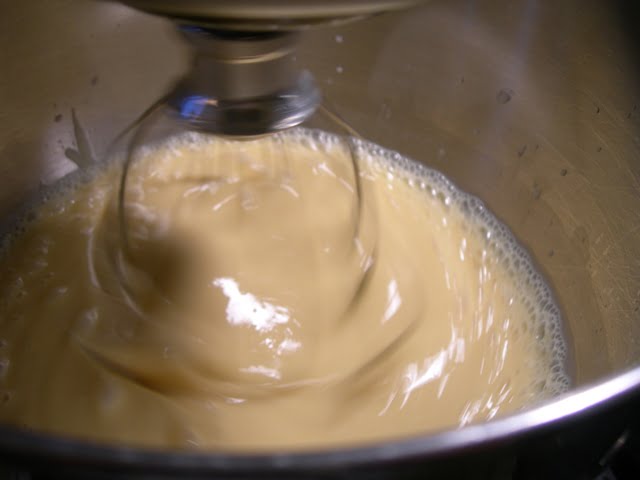 Next, add 1 1/2 cups of lemon juice to the mixture and beat until everything is incorporated. If you are worried about using uncooked egg yolks in this recipe, don't worry. No bacteria is going to grow in such an acidic environment!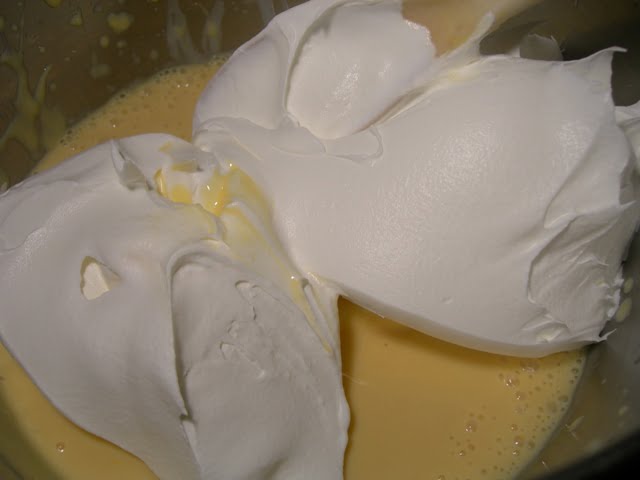 By hand, gently fold the whipped topping into the egg yolk mixture.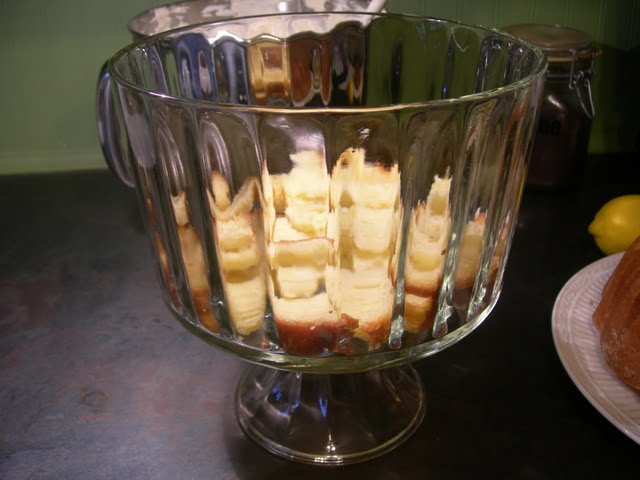 Next, tear some pound cake into small pieces and place in a layer at the bottom of a trifle dish. Isn't this one pretty? It's an antique one that my sister-in-law Jean gave me.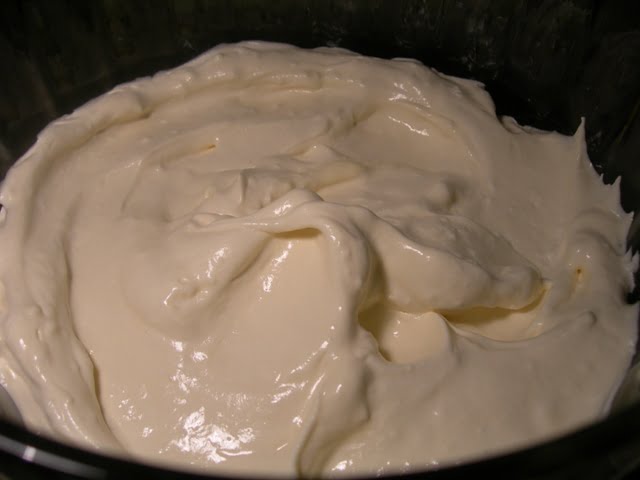 Put a layer of the Lemon Silk mixture on top of the pound cake, and continue to layer until your run out of room.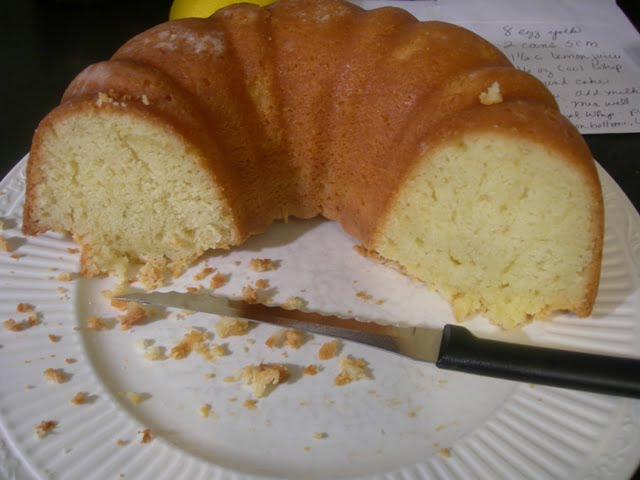 I only used half of my pound cake, and I had some of the Lemon Silk mixture left. If I'm taking this dish somewhere, I will usually make up a small container with the leftovers.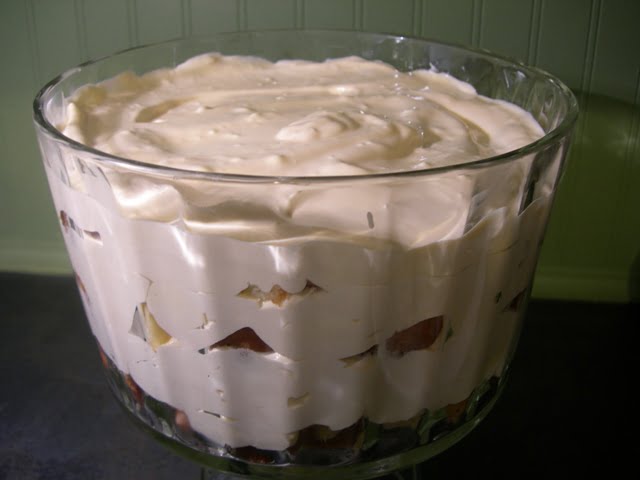 It looks pretty just the way it is, but if you want to make it special, add a little garnish by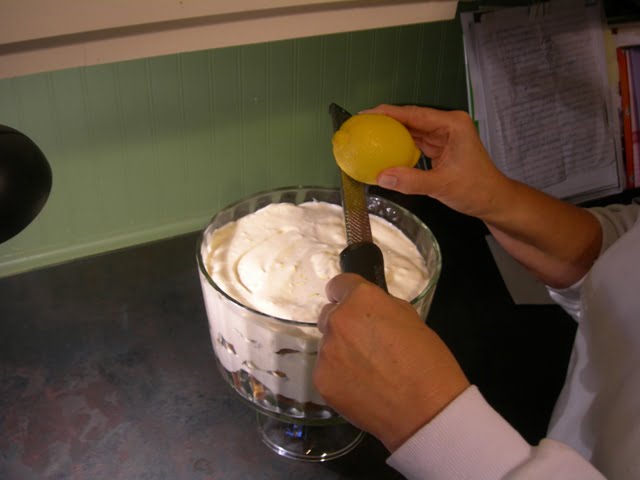 using a zester to add some lemon zest on the top along with a twisted lemon slice.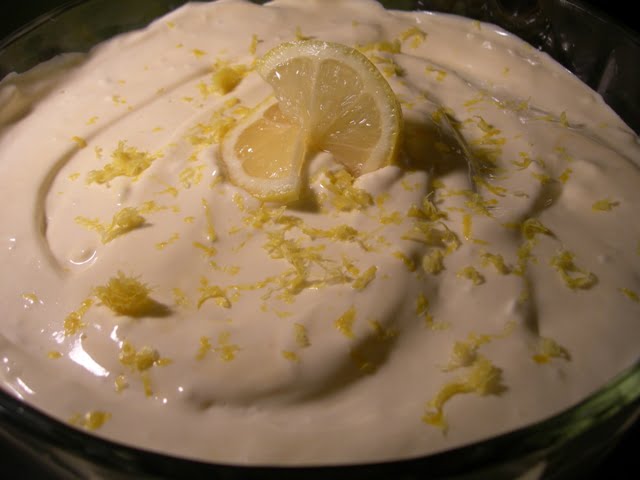 Everybody that I know loves this recipe! It's the perfect, make ahead dessert!
I'm joining: