The Cooking Housewives and I have rounded up 12 delicious healthy recipes to make it easier to eat healthier this year.
Did you make some New Year resolutions to eat healthier? I'm always thinking about how I can eat better which for us means eliminating or reducing carbs.
But no matter whether you've decided to eat low carb, low fat, or low calorie, these recipes will help you stay on track with your eating goals.
This post may contain Amazon or other affiliate links. As an Amazon associate, I earn from qualifying purchases. If you purchase anything through any affiliate link, I may earn a small commission at no extra charge to you. All opinions are my own.
All of these recipes have been tried, tested, and approved by our families. So even if you're not necessarily trying to eat healthier, you will find some delicious recipes that you will want to try.
I've eaten all the cookies and gotten all the temptation out of the house, so I'm ready to hop back on the healthy train! How 'bout you?
Today I'm sharing my portobello pizzas. They are a great way to satisfy pizza cravings without all the carbs.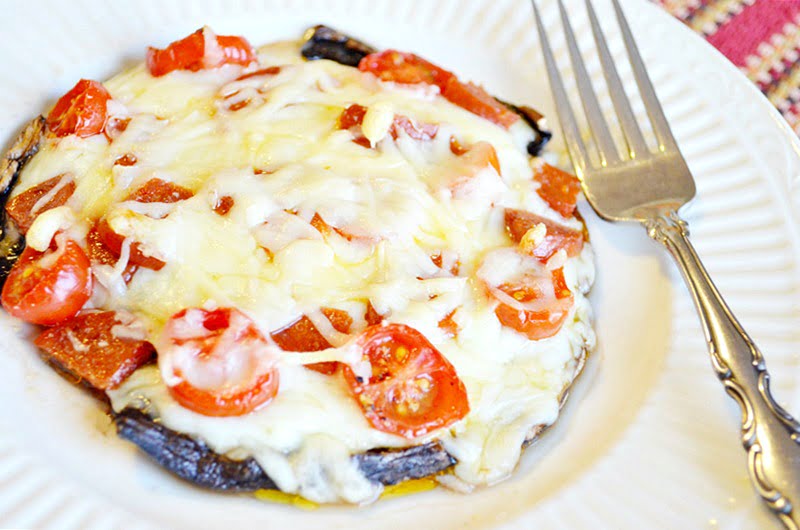 I posted this recipe way back in 2014 and can I admit something?
I spelled the type of mushroom portabella back then. But when I was googling the word recently, I saw that it was spelled portobello. Yikes!
Did the retired teacher commit a spelling faux pas?
Then I found out that either spelling is correct and interchangeable. Whew!
Any way, it's a great recipe and you can add any toppings that you prefer.
If you're trying to reduce your carbs or are eating keto, then you're gonna love this recipe. I guarantee that you'll never miss the carbs!
Pin this graphic to find all the healthy recipes from The Cooking Housewives this month or click on any of the links below.