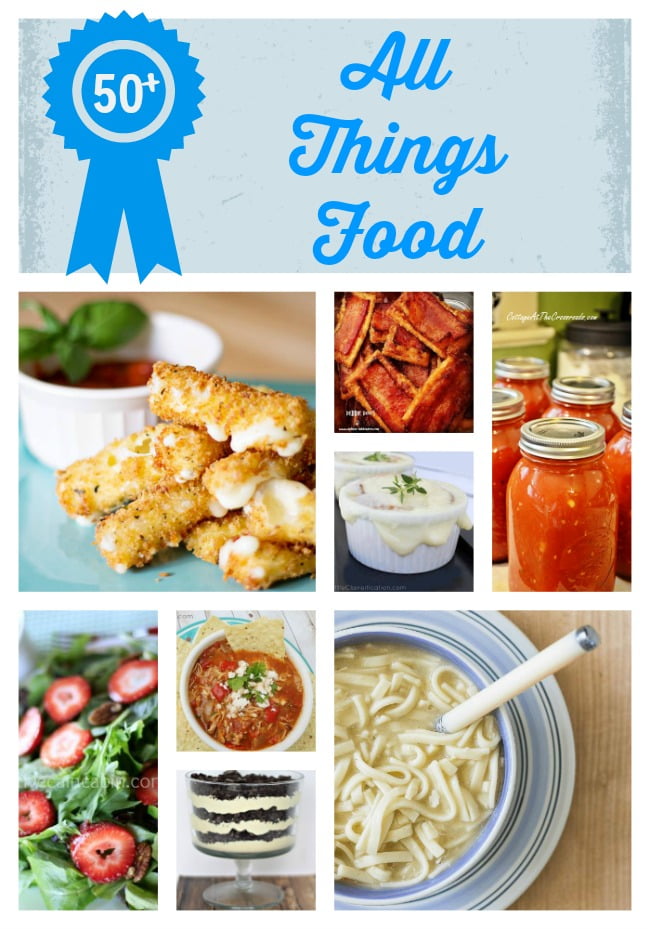 It's that time of month, readers, for the All Things Creative party! Ant this month it's all about FOOD!
We've gathered our best and most popular recipes to share with you, and you'll find them all in the links below.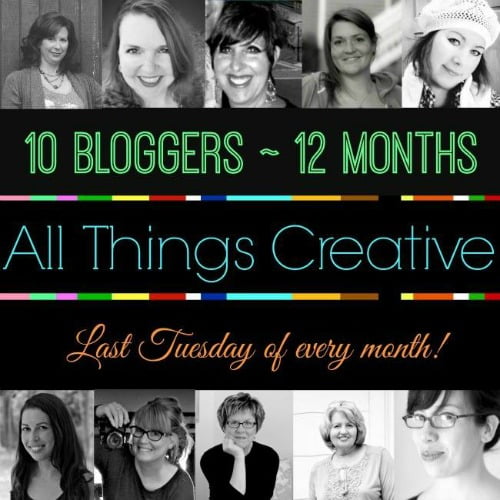 But before we get started, I wanted to introduce you to all the incredibly talented and great cooks in our group. They are:
Domestically Speaking, A Little Claireification, Debbiedoo's, The DIY Village, Creative Cain Cabin, The Happier Homemaker, Redhead Can Decorate,
On Sutton Place, me, and Tried & True.

As for me, I'm sharing my most popular, most pinned, and most visited recipes that I have.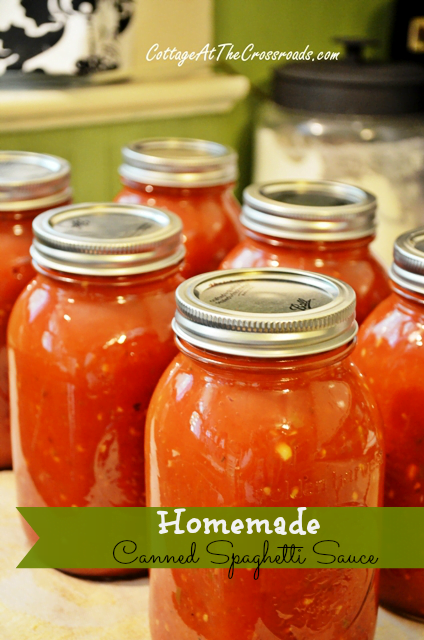 First up is Homemade Canned Spaghetti Sauce. This recipe has been my most visited post EVER! I can't tell you how many emails I've received from people who've made and canned this sauce. Since tomatoes are in season right now, you many want to make up a batch of this, even if you don't want to can it. But it sure is good to open a jar of this in the wintertime!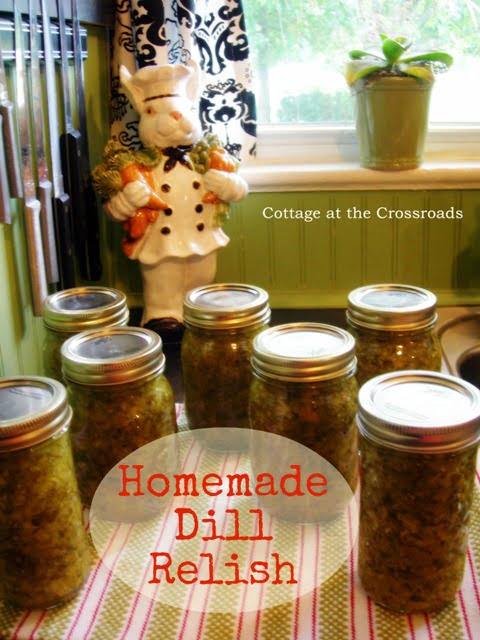 Next up is my homemade dill relish which is really good on a hot dog or in potato or egg salad. I get lots of visits from people who are looking for a recipe for making their own. It's so easy and a great way to use an abundance of cucumbers, if you garden.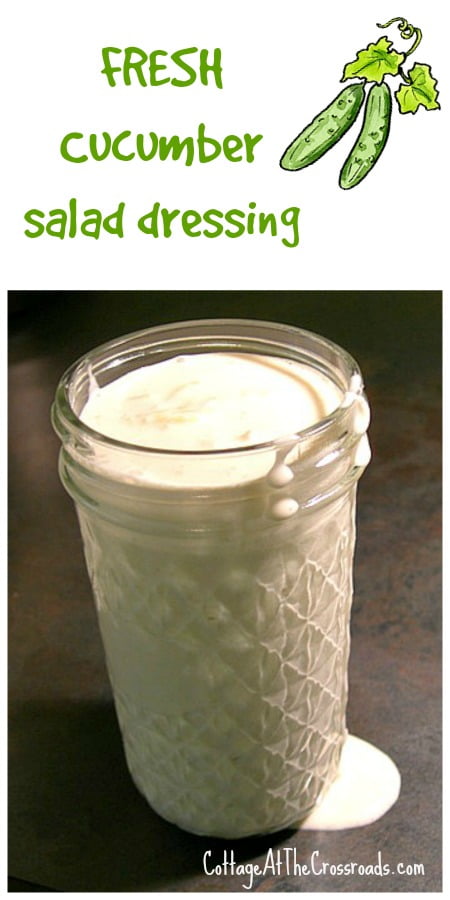 Are you looking for a salad dressing with a really fresh taste with no preservatives? Well, apparently a lot of other people are, too, because I get tons of traffic on my fresh cucumber salad dressing! You wouldn't believe how good it tastes on a tossed salad!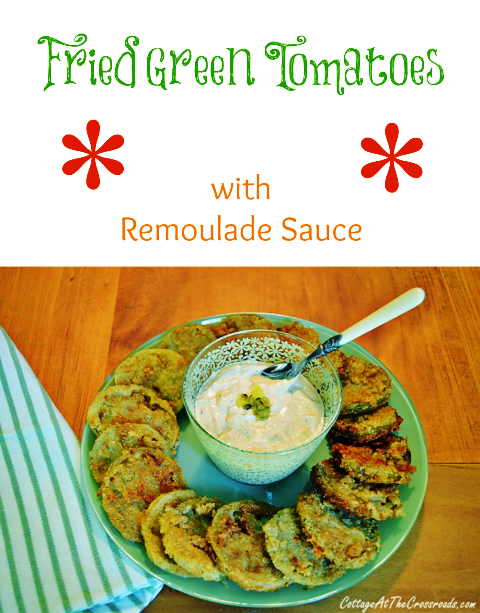 You can't let tomato season slip by without making some fried green tomatoes with remoulade sauce! It's the sauce that puts them over the top!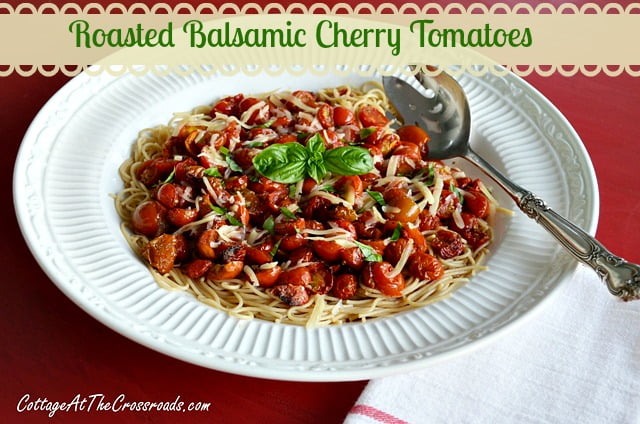 And last is my roasted balsamic cherry tomatoes, a great summer time dish that has been very popular with our family and readers alike.
So, let's see what other recipes these ladies have cooked up for ya! Just click on any of the links below to find the recipes and make out your grocery list!