Are you a fan of green tomatoes? You're in luck! We've got 37 amazing green tomato canning recipes to make your taste buds sing joyfully. From tangy salsa to zesty relish, there's something for everyone.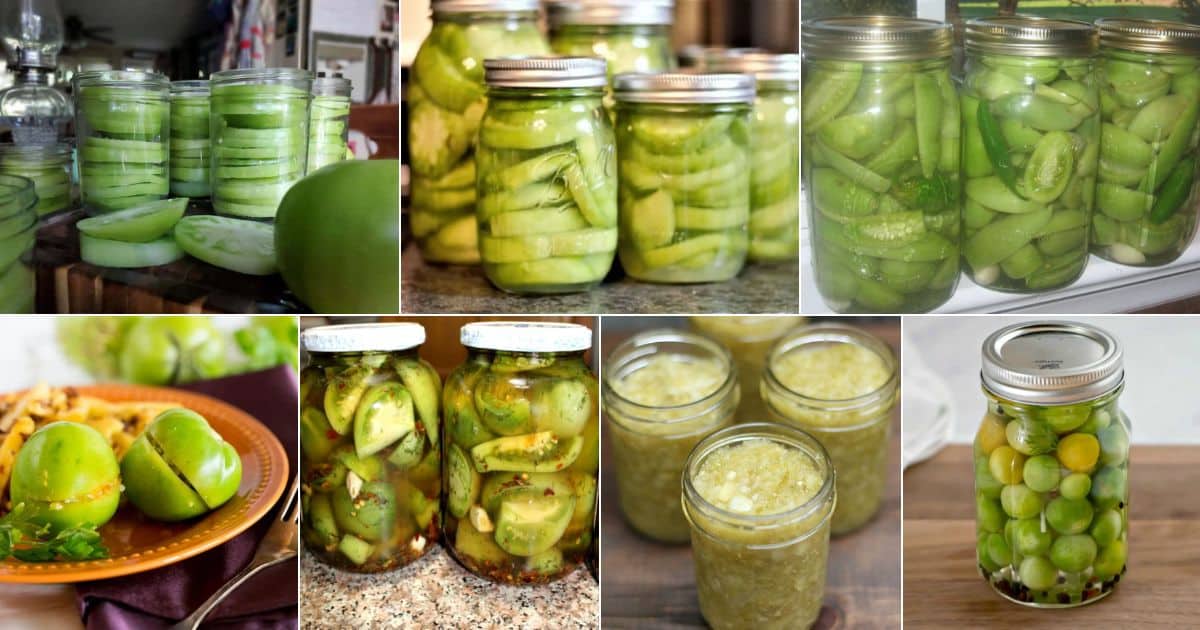 Get ready to turn those unripe tomatoes into jars of pure deliciousness! Check out our list and get inspired to create your green tomato masterpiece.
Contents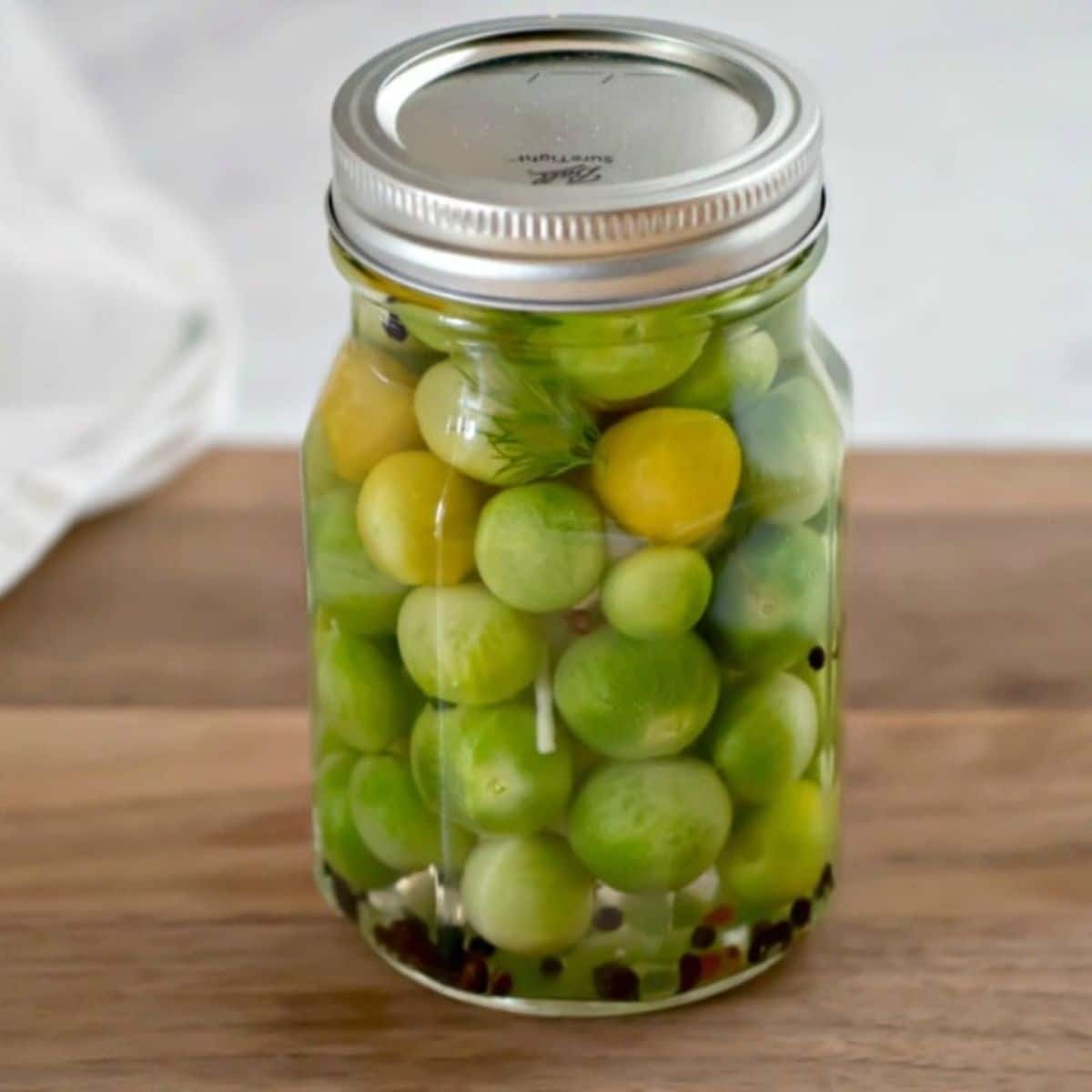 When you're down to the last of your fresh veggies, don't let them go to waste - pickling is a fantastic way to use them and add some flavor to your pantry. If you're a fan of zesty tastes, pickled green tomatoes are a must-try.
Just grab some vinegar, garlic, red pepper, and dill, and get ready to give those unripe tomatoes the kick they deserve!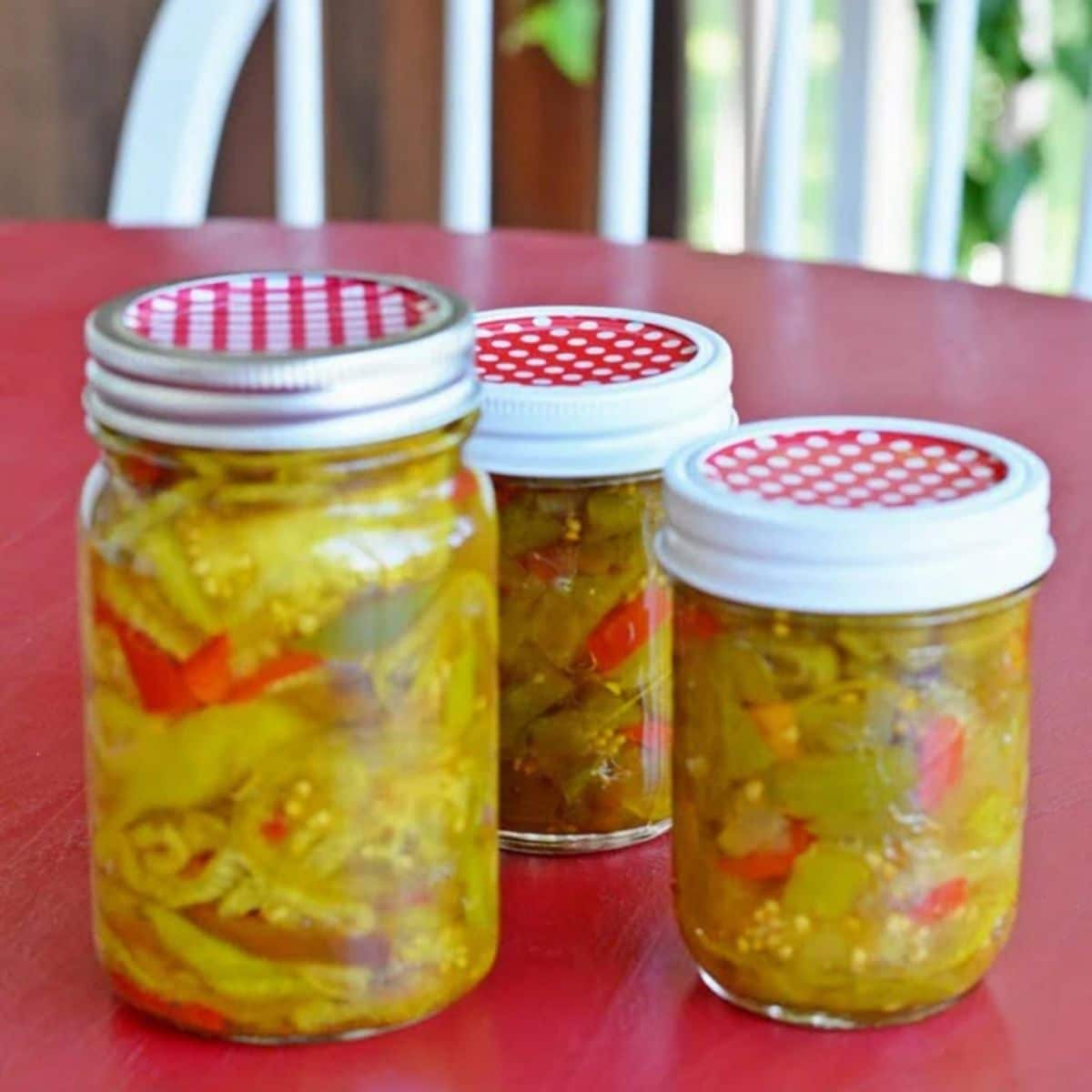 Green tomato relish is the ultimate condiment that will take your sandwich game to the next level, especially during those summertime barbecues!
The perfect blend of sweetness and tanginess adds a flavor that complements savory and spicy notes, such as cinnamon and clove.
This relish is so delicious you might even find yourself sneaking spoonfuls straight out of the jar. So, slather it on your burgers, hot dogs, or anything else that needs a little extra pizzazz!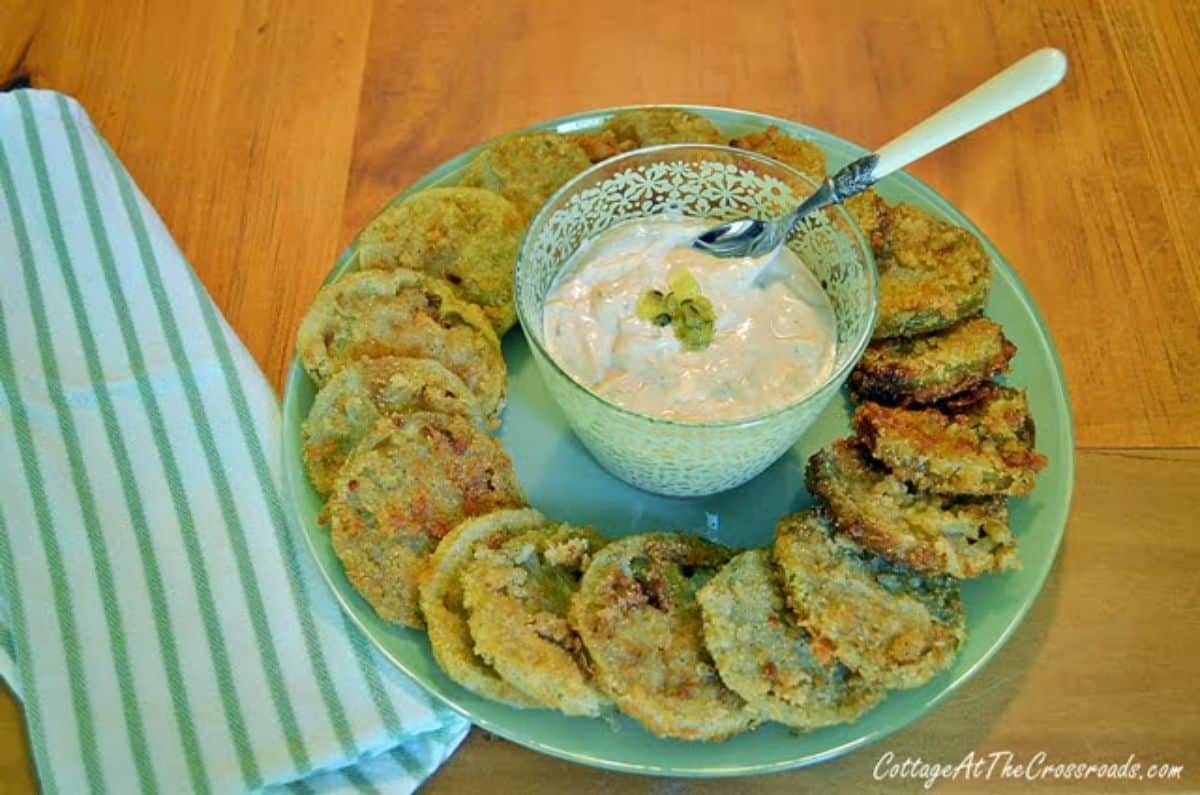 You can use canning green tomatoes for this easy-fried green tomato with remoulade sauce recipe!
We love this dish for frying and using it as a crispy handheld appetizer for parties. All you need is mayonnaise, ketchup, mustard, hot sauce, and relish to add to your tomatoes.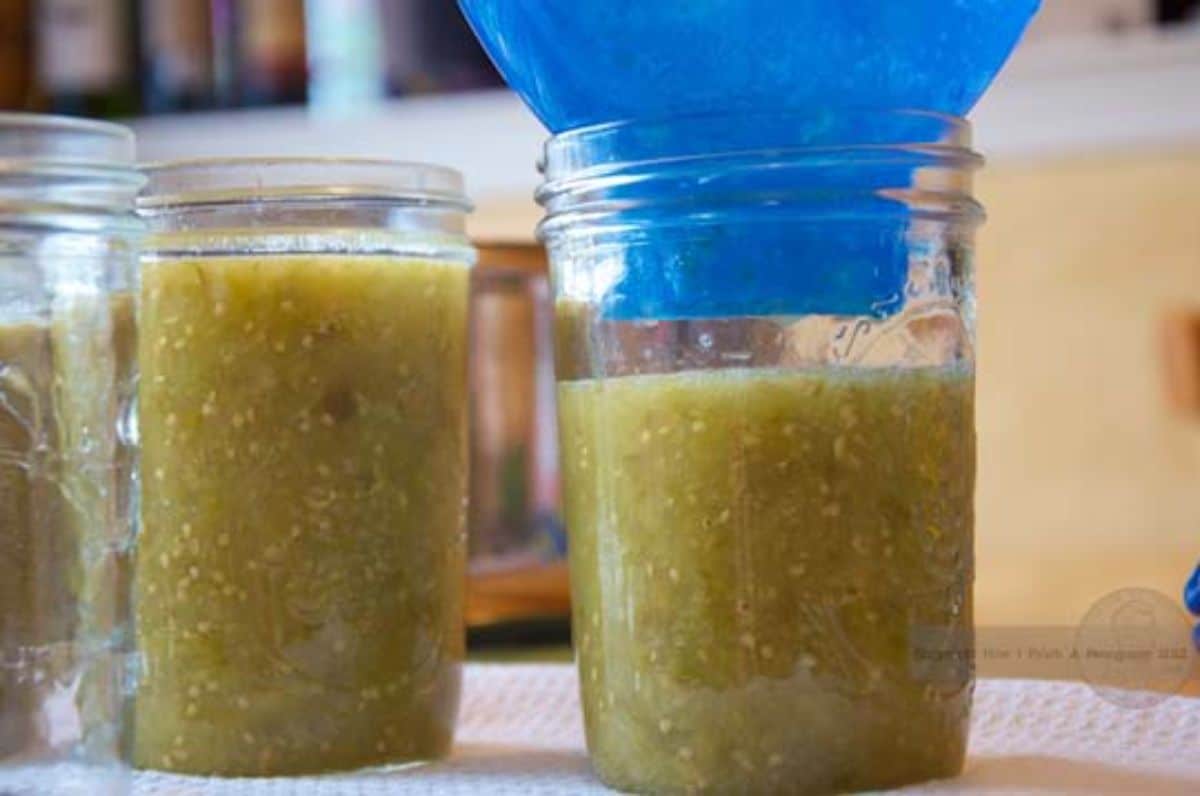 Salsa is one of the most essential Mexican condiments for nachos, burritos, tacos, enchiladas, and more.
You can use canned green tomatoes for this salsa verde recipe to add more kick when combined with black beans, refried beans, tacos, or pickled onions!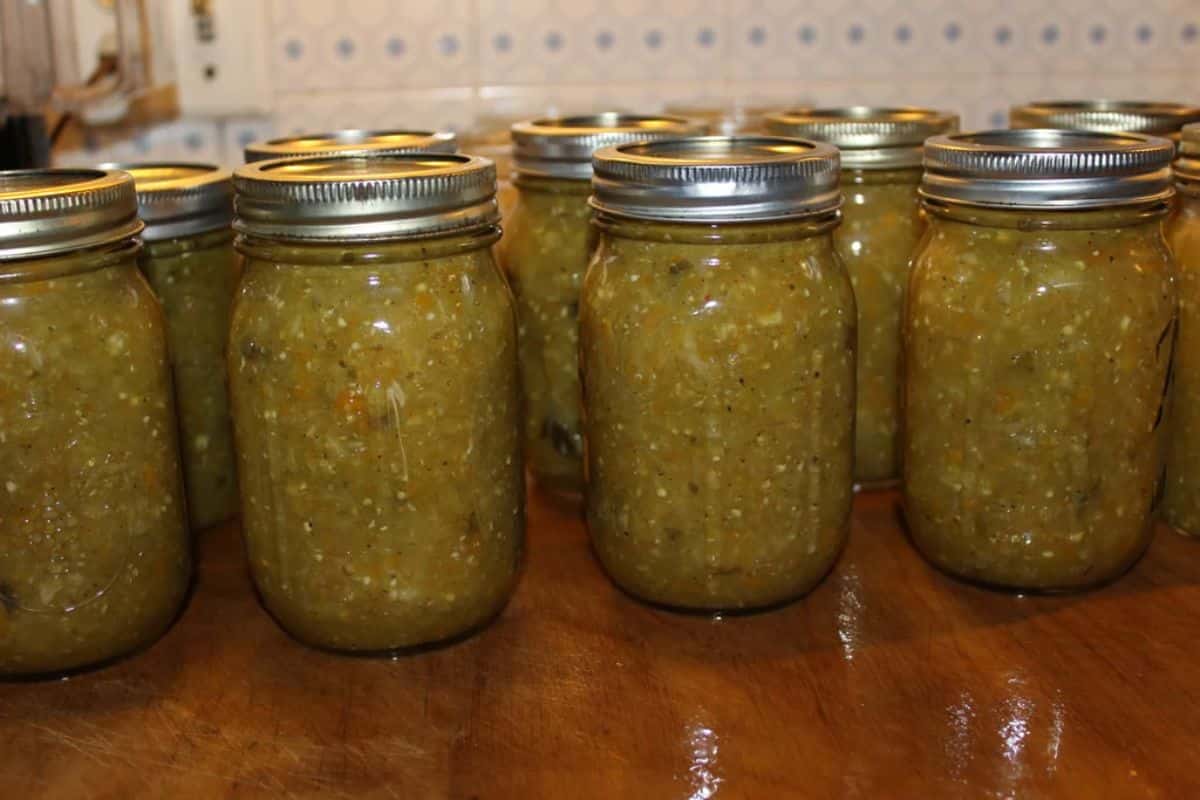 Green tomato salsa adds a bit of spice to the typical red salsa you find in Mexican dishes. You will need green tomatoes, peppers, onions, hot peppers, and seasoning for this quick sauce.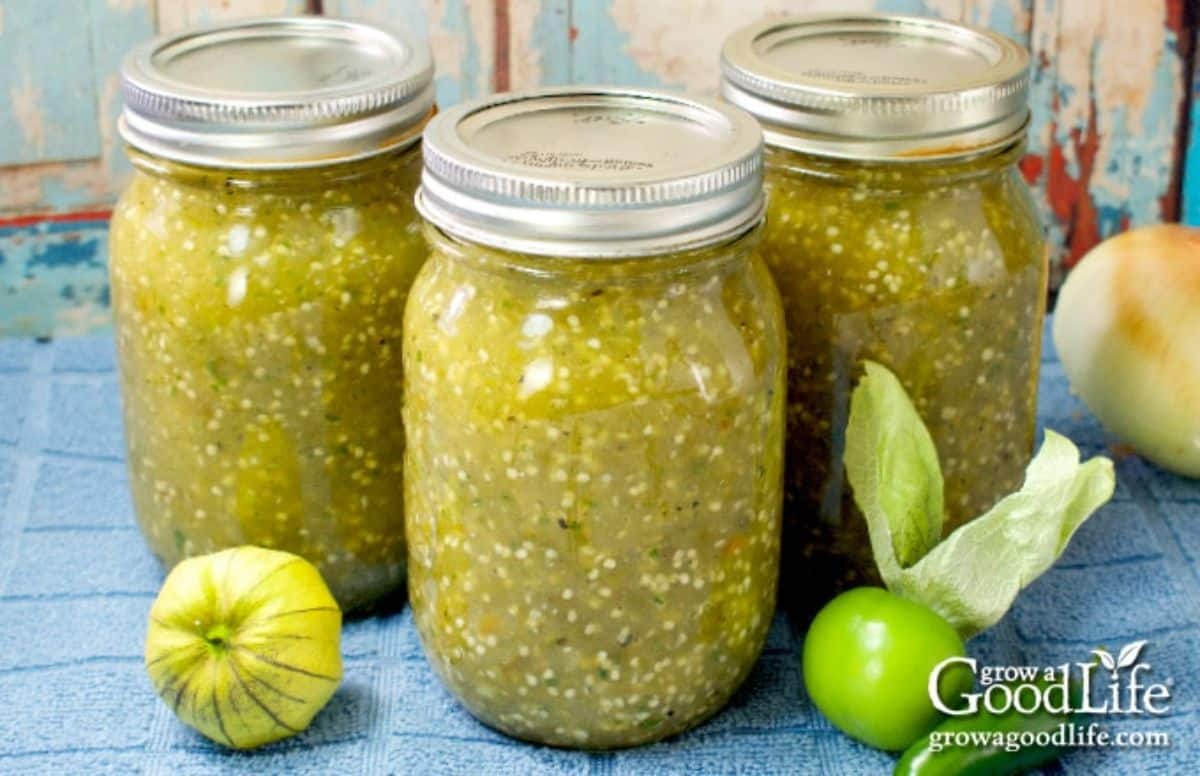 Tomatillo salsa is a great way to use canned green tomatoes from your garden that is about to go wrong! This recipe is especially significant if you live where tomatillos are hard to come by.
It's a unique and flavorful twist on traditional salsa that will have your taste buds dancing joyfully. So, next time you find yourself with an abundance of green tomatoes, whip up a batch of tomatillo salsa and impress your friends and family with your culinary skills!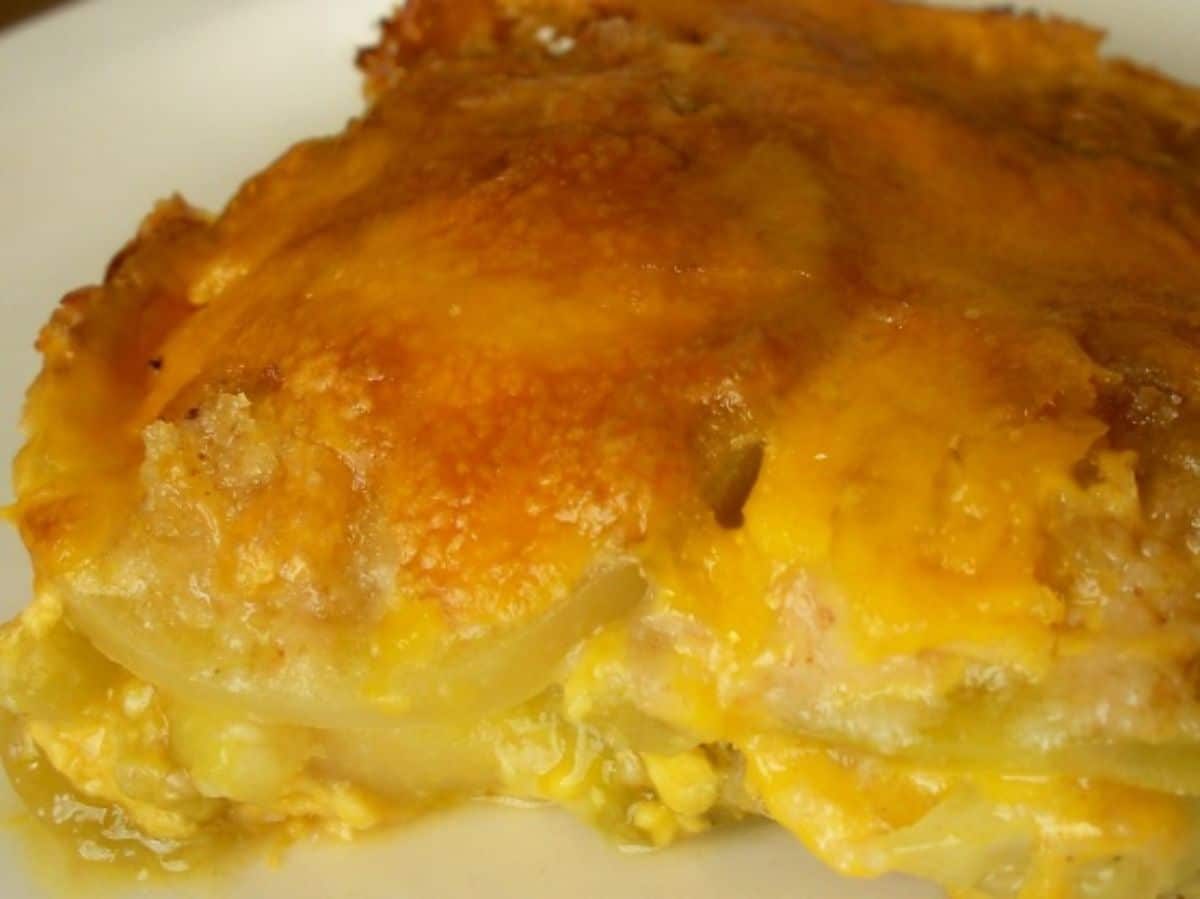 You can use canned green tomatoes in a multi-layered, cheesy casserole! We love this recipe as a hot or cold dish you can refrigerate or leave.
This dish contains only seven ingredients and can be ready for a quick party plate in under one hour. Gather the green tomatoes, seasoning, breadcrumbs, cheese, and butter to assemble this dish.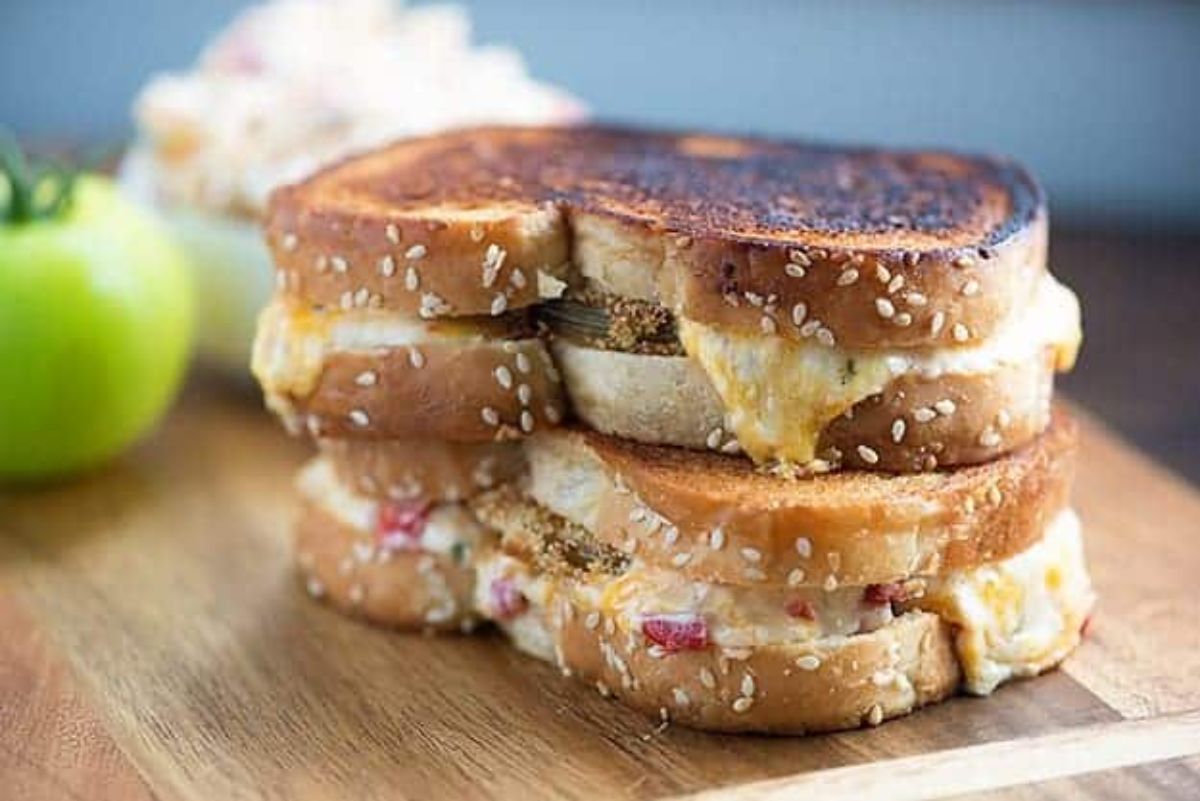 Use your canned green tomatoes as a raw topping for a shredded cheese sandwich, or fry your green tomatoes to add to this grilled pimento cheese sandwich!
We recommend using two slices of bread, two tablespoons of butter, pimento cheese, fried green tomato, and your choice of sauce for this recipe.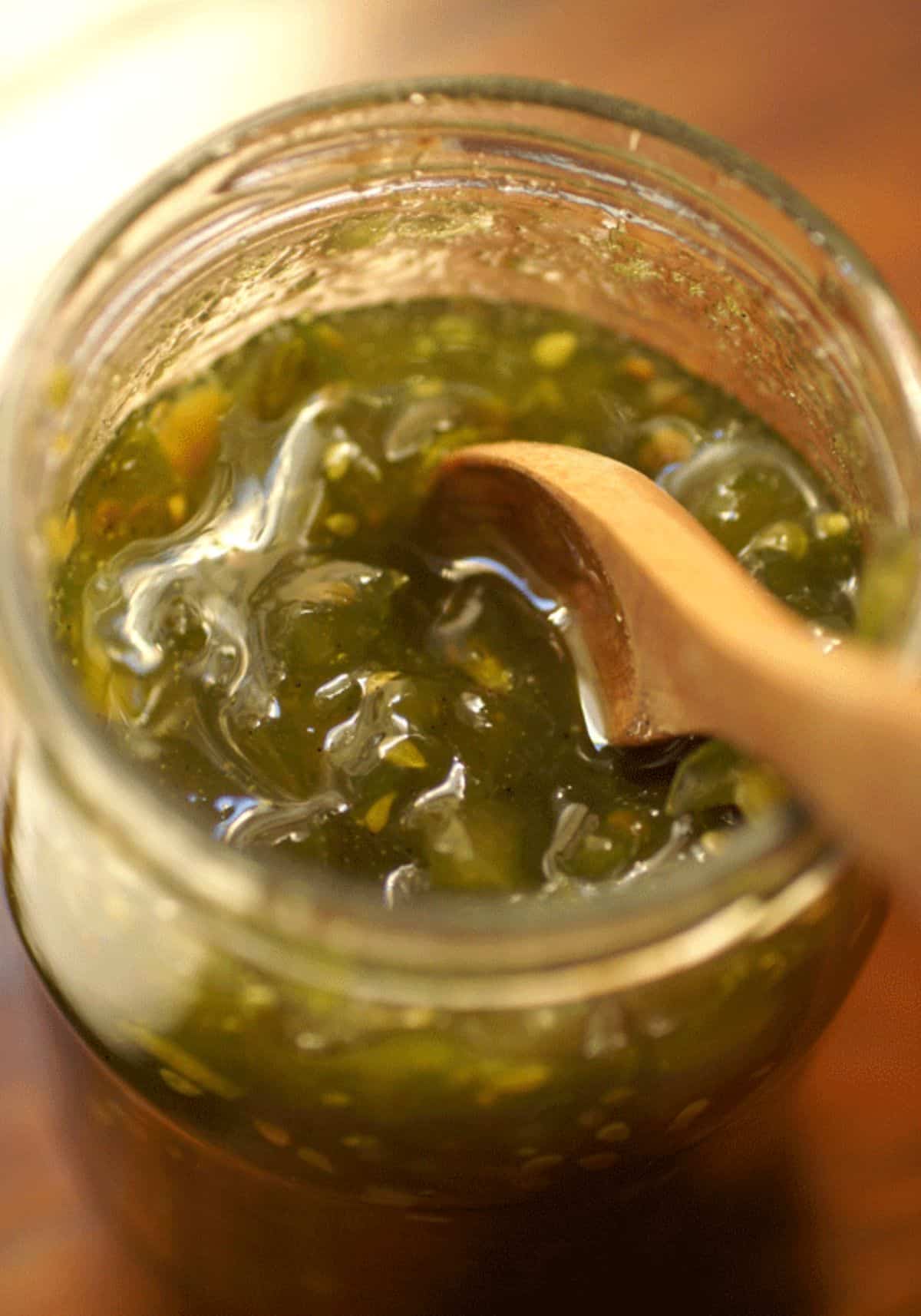 Combine your canned green tomatoes with ginger and vanilla to create this unique jam that is perfect for dipping crackers or a sandwich spread. Gather a chunk of ginger and vanilla bean to add sweetness to this tasty jam.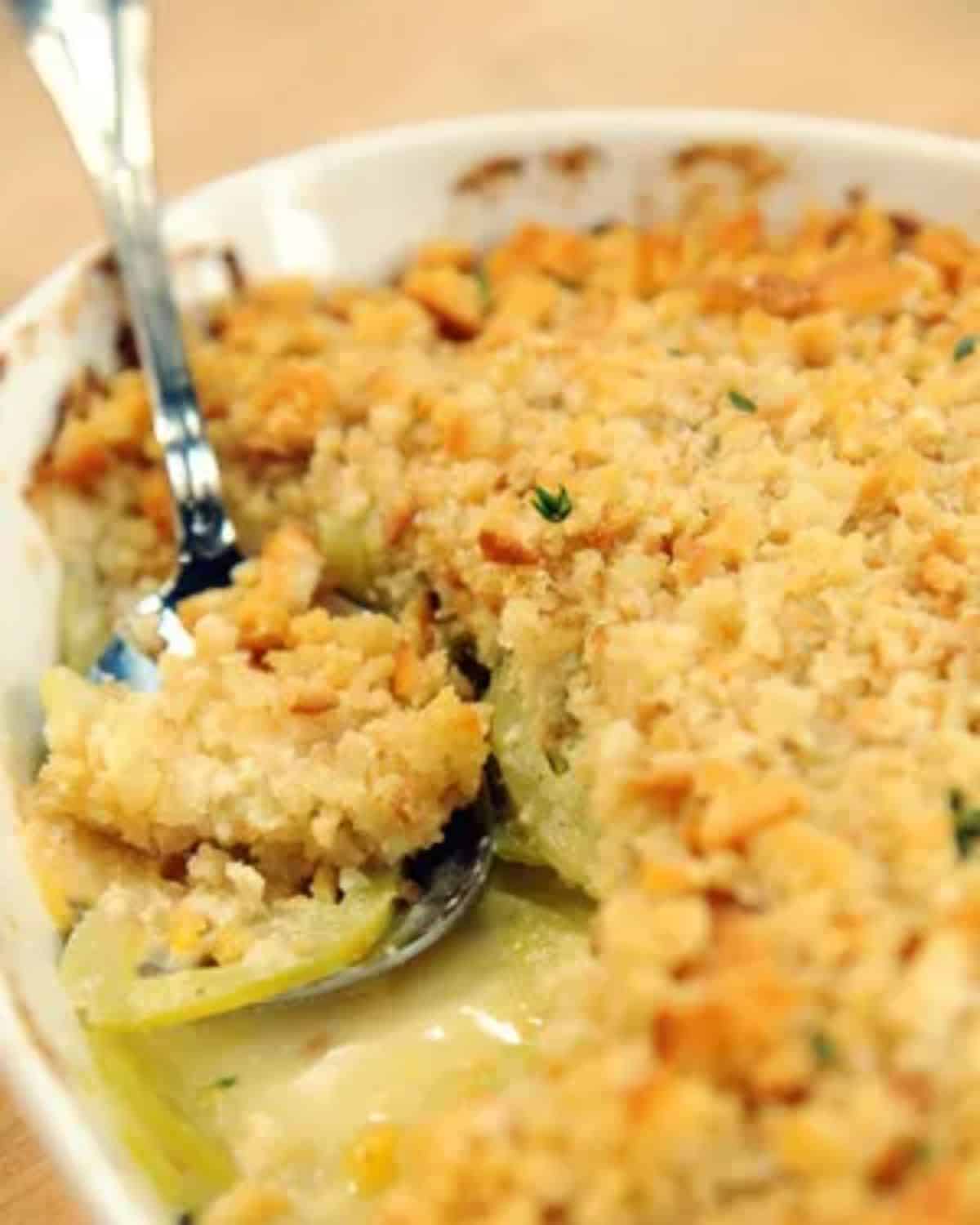 You can easily make scalloped green tomatoes for a hearty side dish or main dinner by using shallots, spices, breadcrumbs, butter, celery, and green tomatoes. Bake the green tomatoes in the oven for 40-50 minutes until the breadcrumbs are golden brown!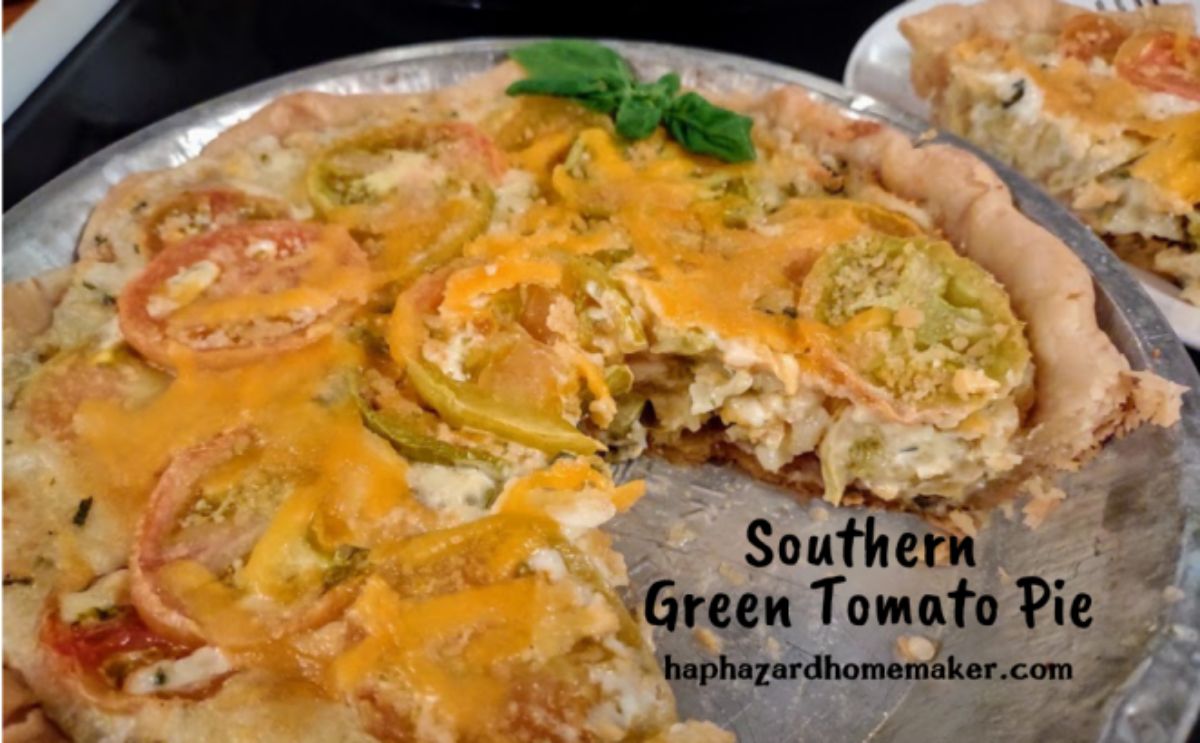 You can use your canned green tomatoes for a Southern green tomato pie that is perfect for holidays for family get-togethers! We recommend using pie crust dough, mixed cheese, fresh herbs, and canned green tomatoes for this tomato pie.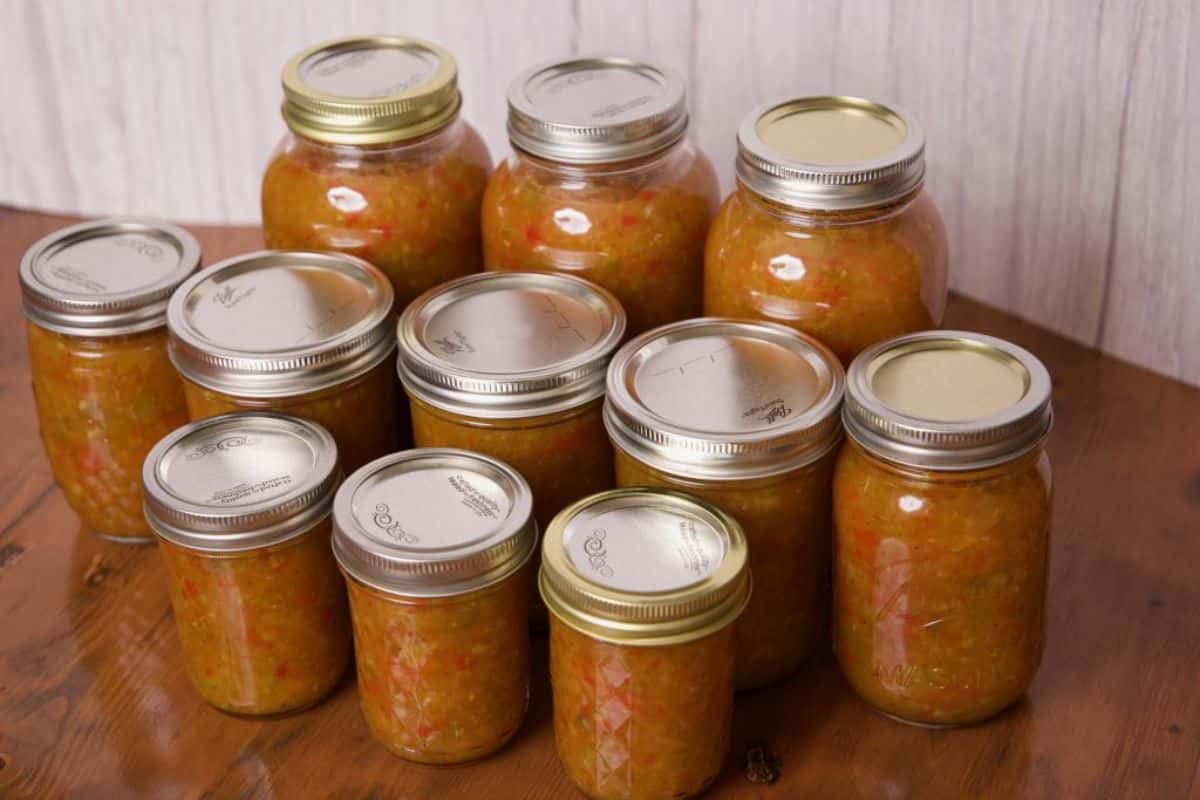 Fall Garden Relish is the perfect way to preserve the flavors of your garden for the upcoming seasons. With the sweet and tangy combination of green tomatoes, peppers, and onions, this relish will surely be a crowd-pleaser.
This relish is perfect for adding to sandwiches or hot dogs and can even be used as a topping for grilled meats. So, make a big batch - your taste buds will thank you all year!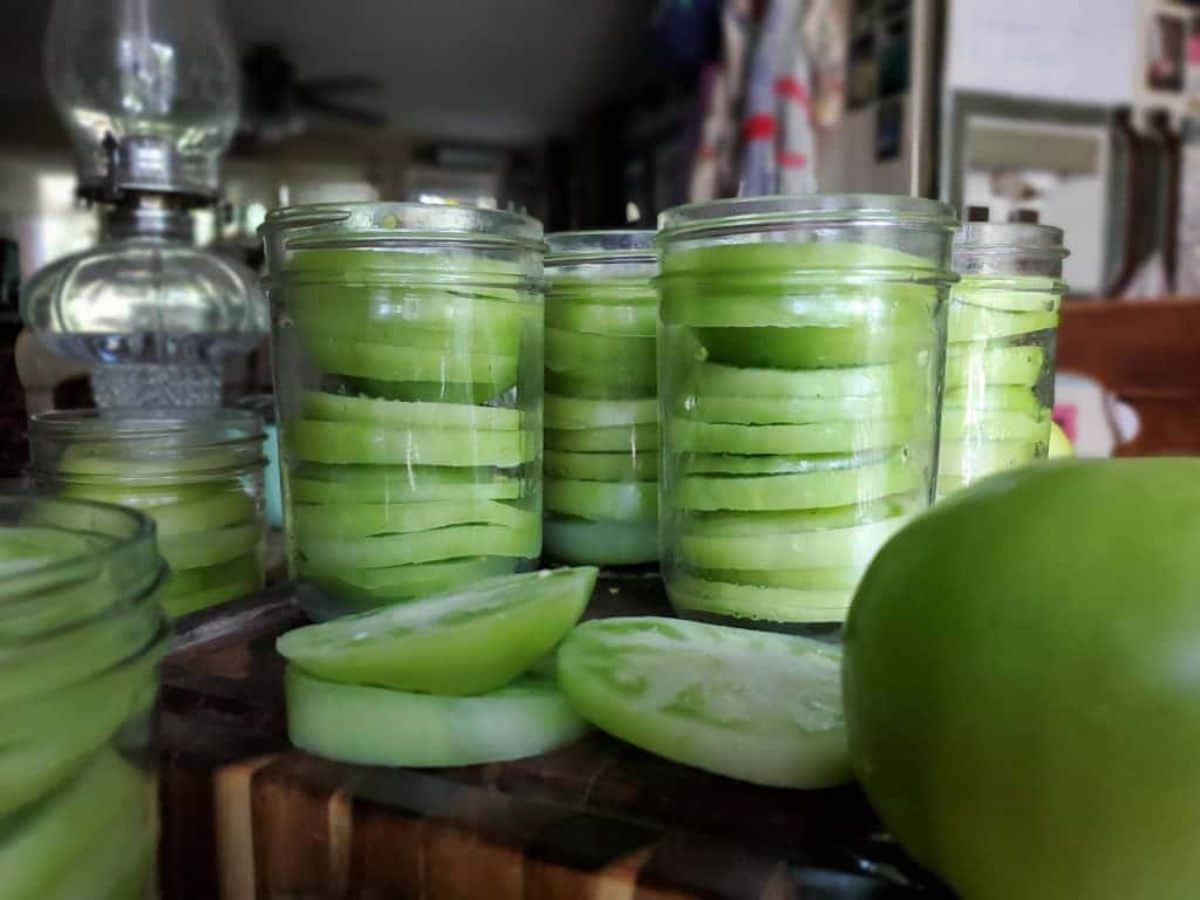 Who doesn't love fried green tomatoes? With this simple Canning Sliced Green Tomatoes recipe, you can have this classic Southern dish all year round.
To make your fried green tomatoes, dip a slice in beaten egg, dredge in cornmeal, and fry until golden brown. Use your canned green tomatoes as a raw topping for a shredded cheese sandwich, or fry them to add to a grilled pimento cheese sandwich!
So, what are you waiting for? Get canning and enjoy the taste of summer all year round.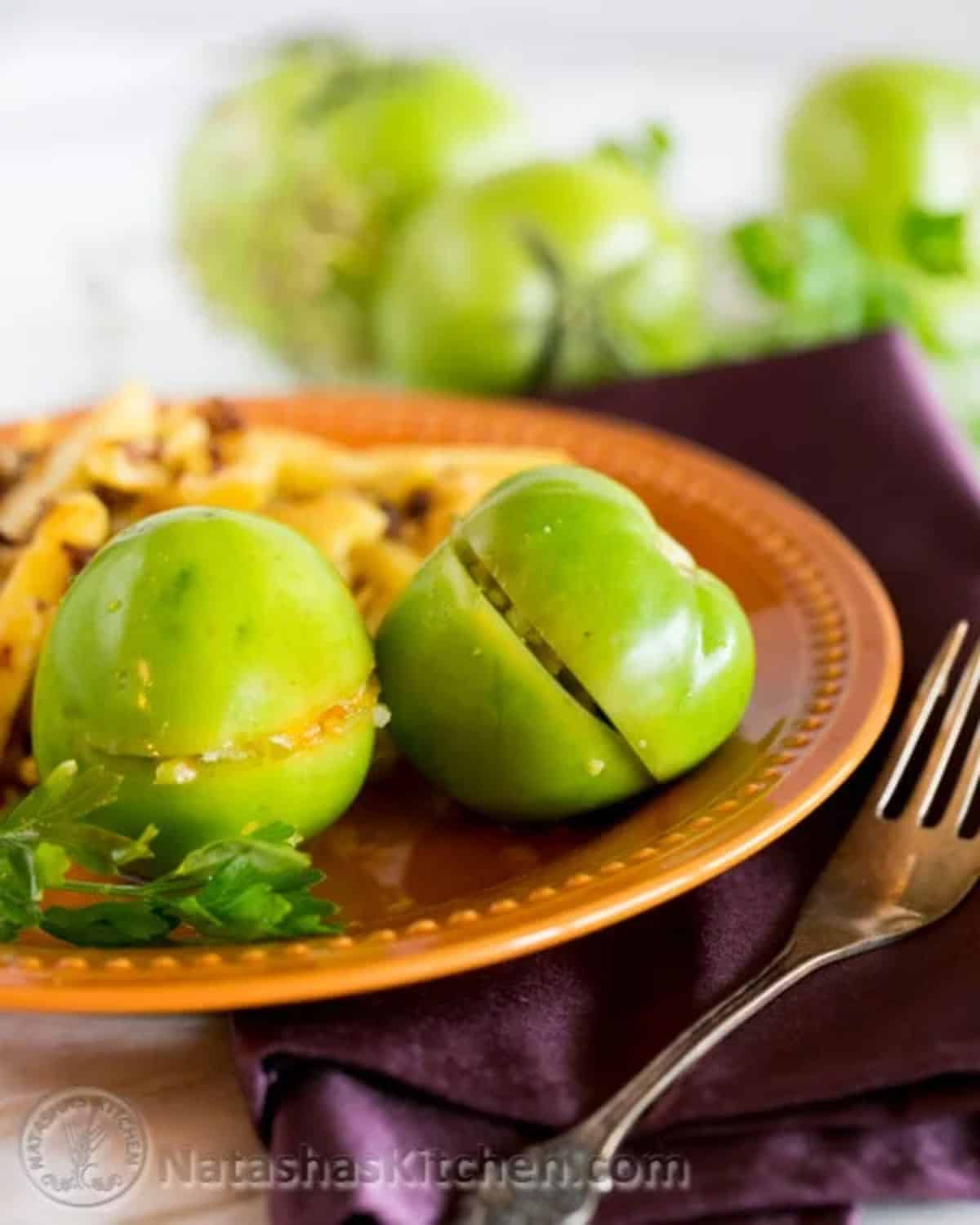 Adding a filling to your pickled green tomatoes is great for a filling snack or side dish. Gather garlic, dill, and jalapenos to add some kick to your canned green tomatoes.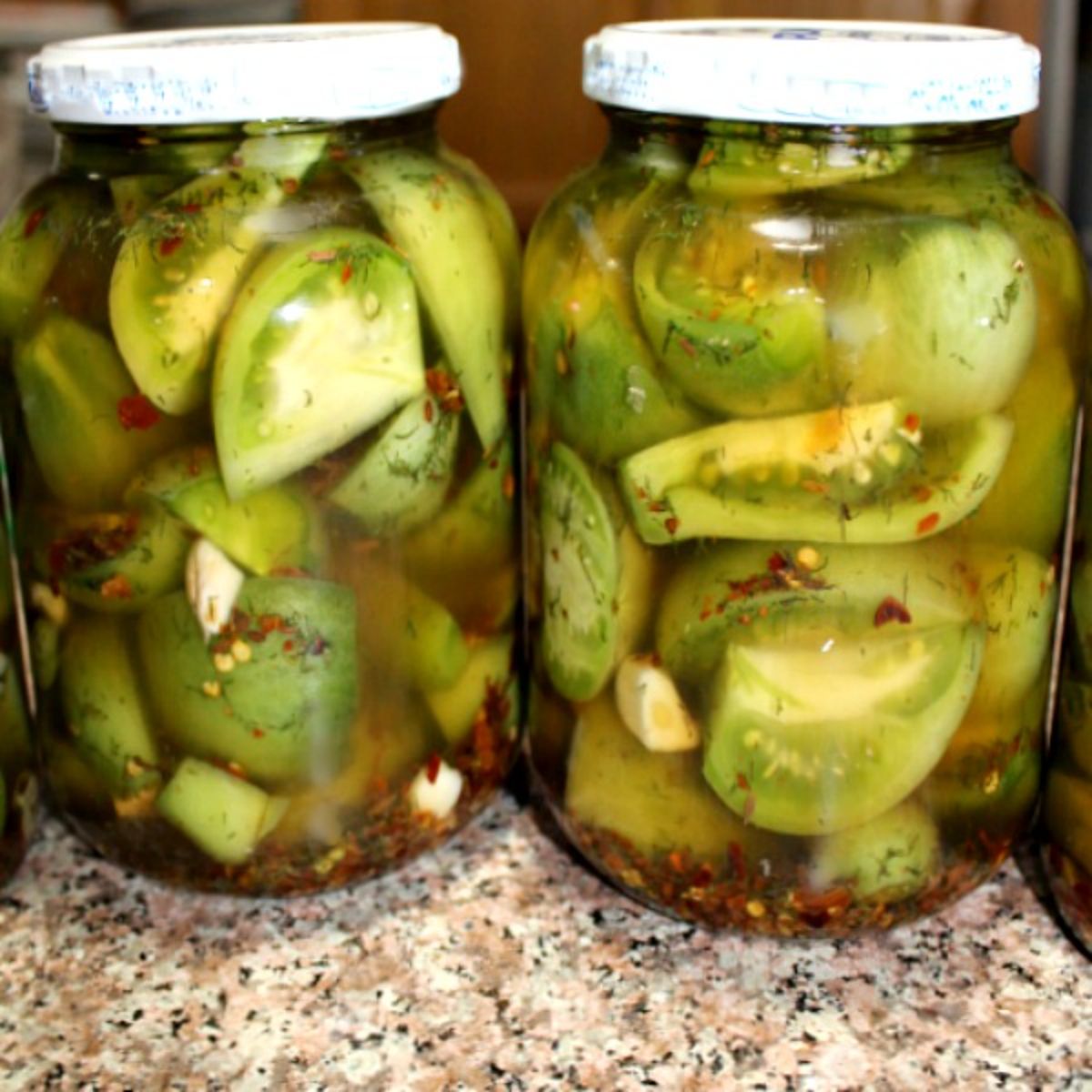 For this recipe, you will need green tomatoes and dill seeds, cloves, and dill weeds to add a bit of kick and winter spices to these acidic vegetables. You will need to make a syrup of sugar, cider vinegar, and spices for your green pickled tomatoes.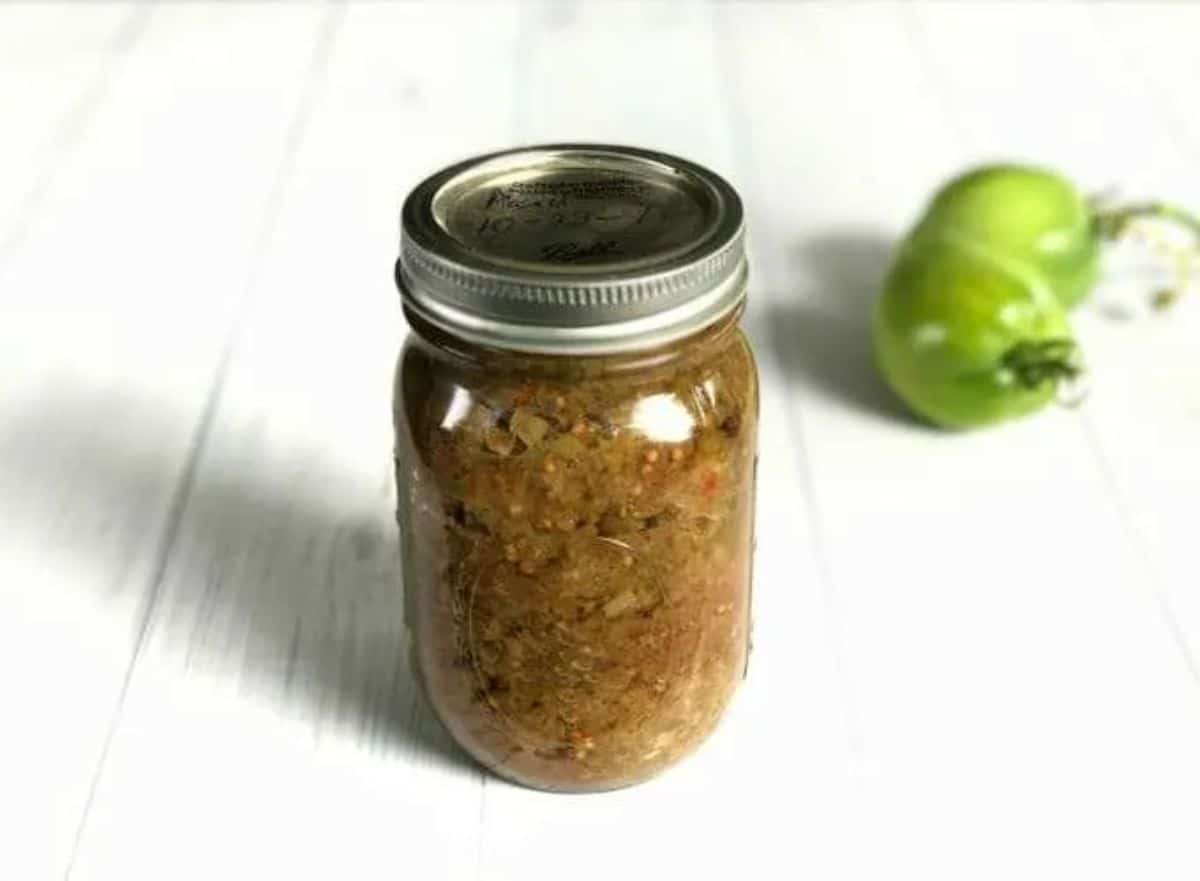 This recipe takes just 2 hours and 30 minutes, meaning you can make it for a last-minute holiday dish! You will need green tomatoes, cider vinegar, mustard seeds, sugar, and other spices. This recipe is easy and fast!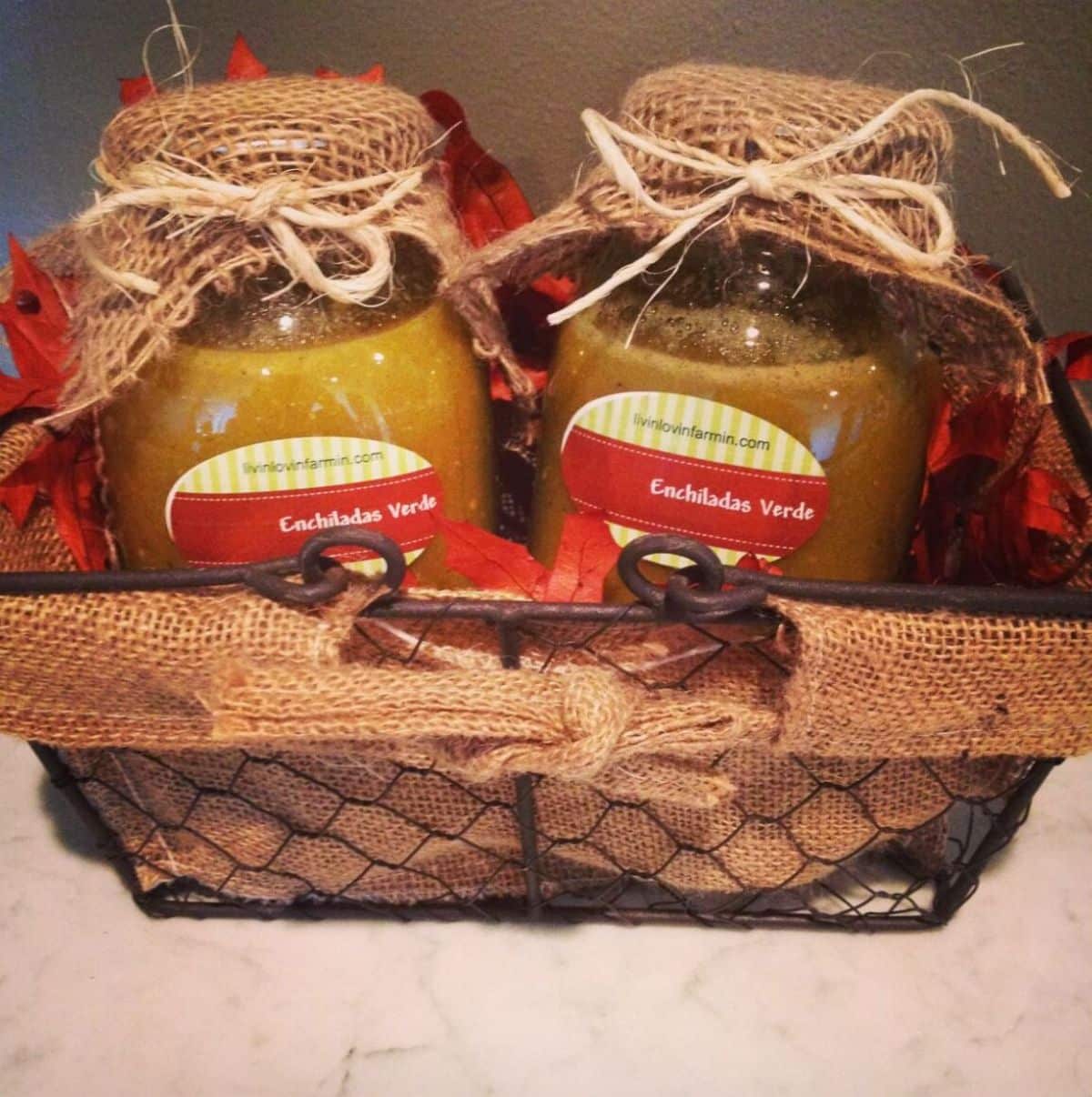 Green tomato enchilada sauce is much more interesting than the typical red tomato recipe! You will need poblano peppers, onions, white vinegar, and cream to add to these spicy tomatoes. Plus, this sauce can be ready in under one hour for an excellent chip dip.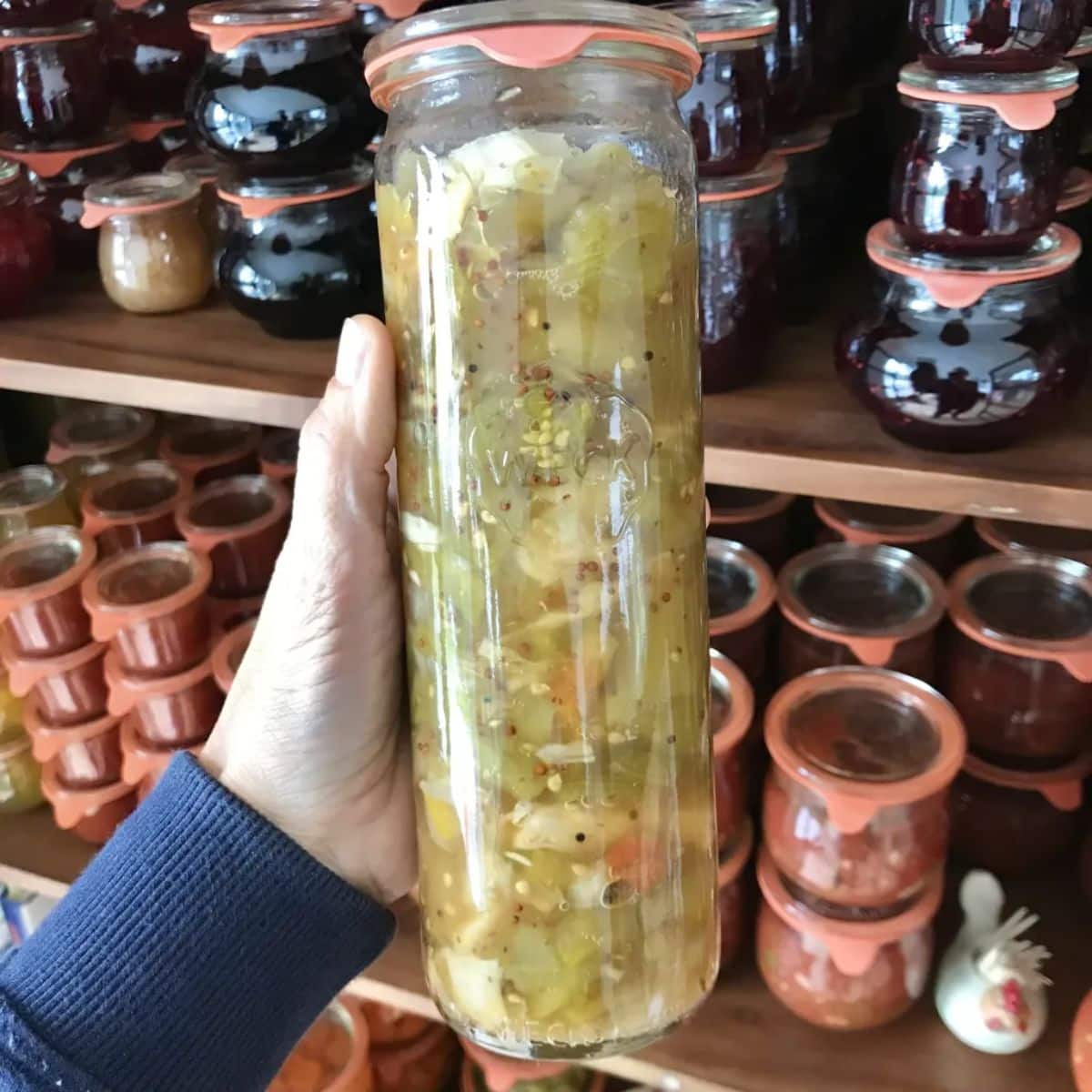 If you're a pickle fan, you'll love this Piccalilli recipe! Made with fresh green tomatoes and a blend of spices, this tangy relish is the perfect addition to any sandwich, burger, or grilled meat. Plus, it's effortless to make and can be stored in jars for later use.
We recommend using it as a topping for hot dogs or burgers or mixing it with mayo for a zesty sandwich spread.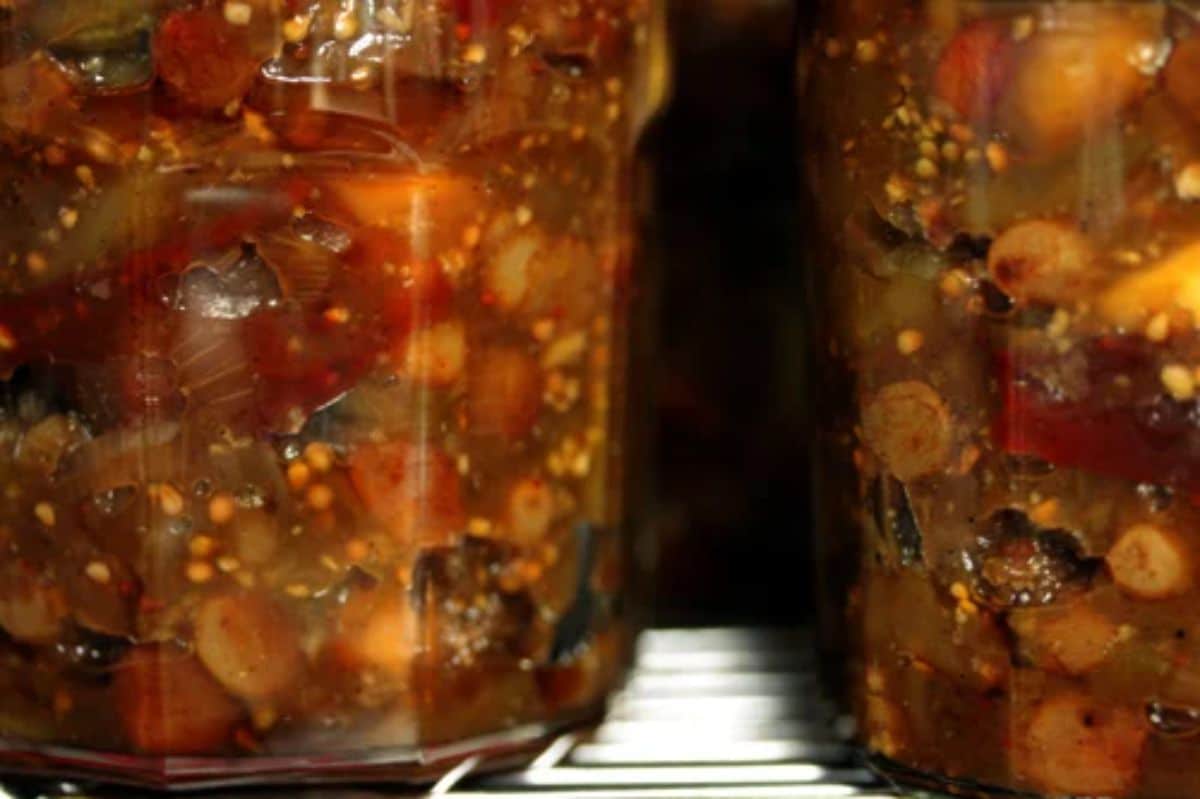 Adding apple and sweetness to the acidic taste of green tomatoes is a great way to make a healthy and nutritious spread or dip for your crackers, bread, or fruit. We recommend adding shallots, apples, chiles, raisins, and mustard to this unique chutney.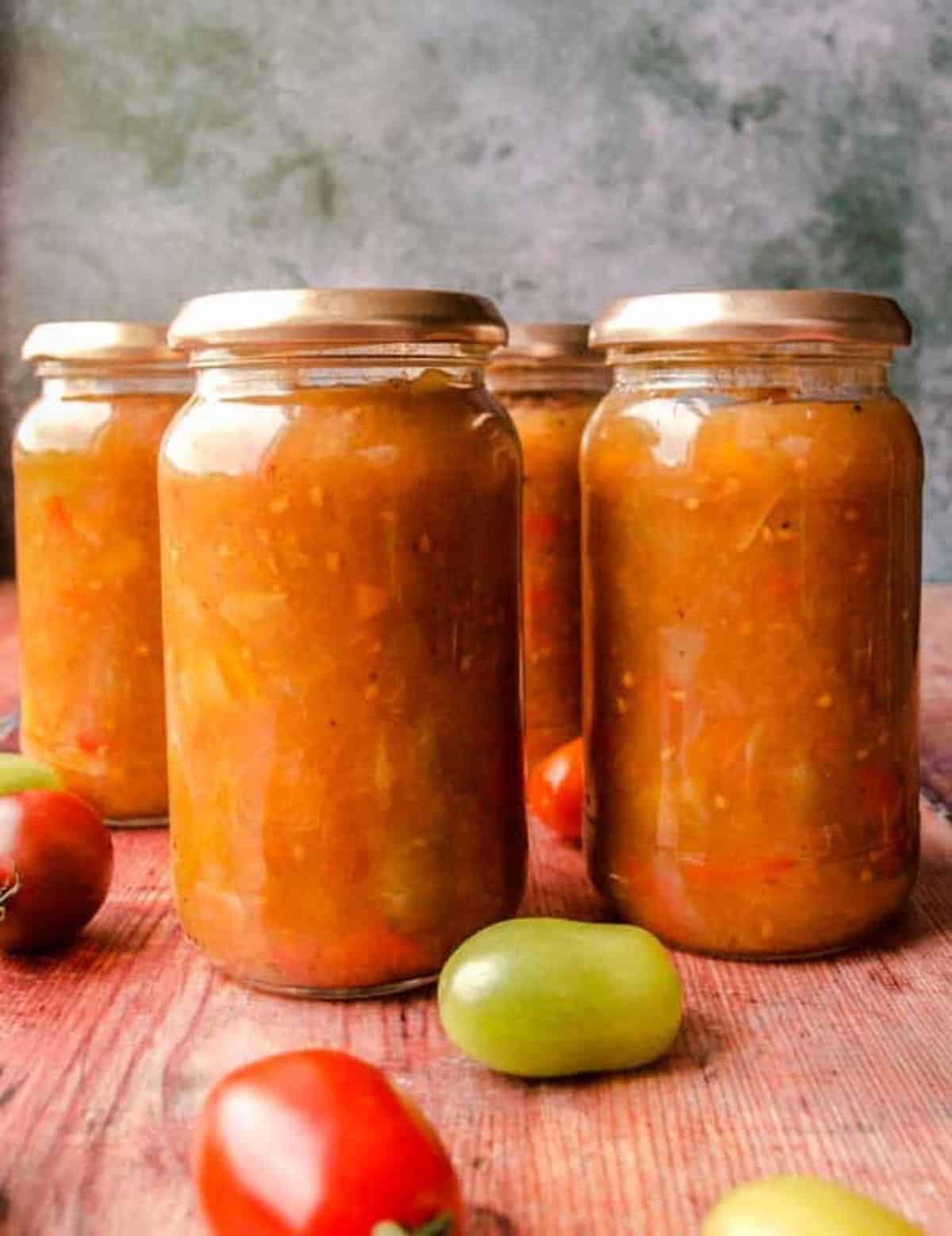 This is like the previous recipe, but add more peppers to this green tomato and apple chutney! We love this recipe for using the last fresh vegetables during the growing season.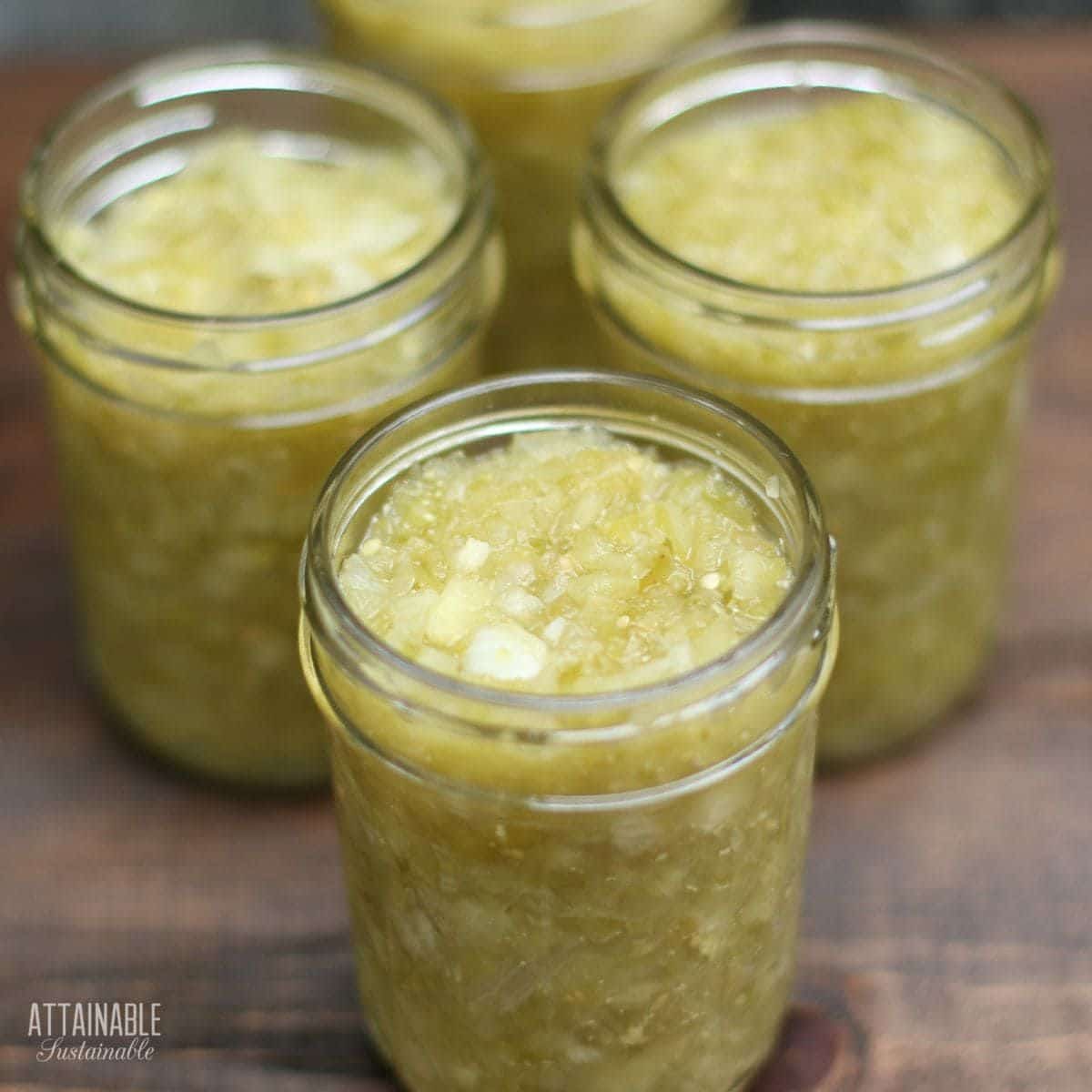 'Chow chow' green tomato relish is excellent for using the last of your canned green tomatoes on smoked meats, hamburgers, cheeseburgers, hearty sandwiches, or a spread of crackers for a party.
Make sure you grab hot peppers and dry mustard to add a kick to this recipe!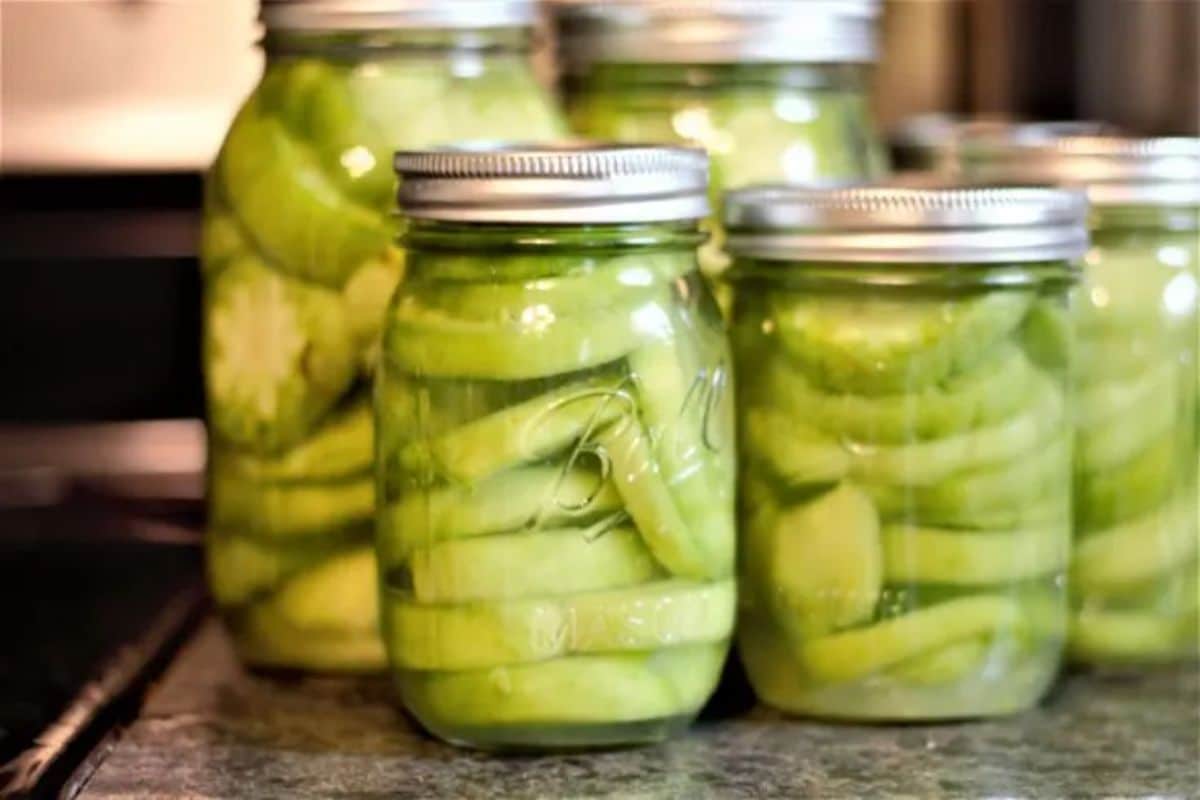 Are you in the mood to make some fried green tomatoes with a dip or as a handheld appetizer? If so, use these canning sliced green tomatoes. All you need for this recipe are green tomatoes, lemon juice, and water!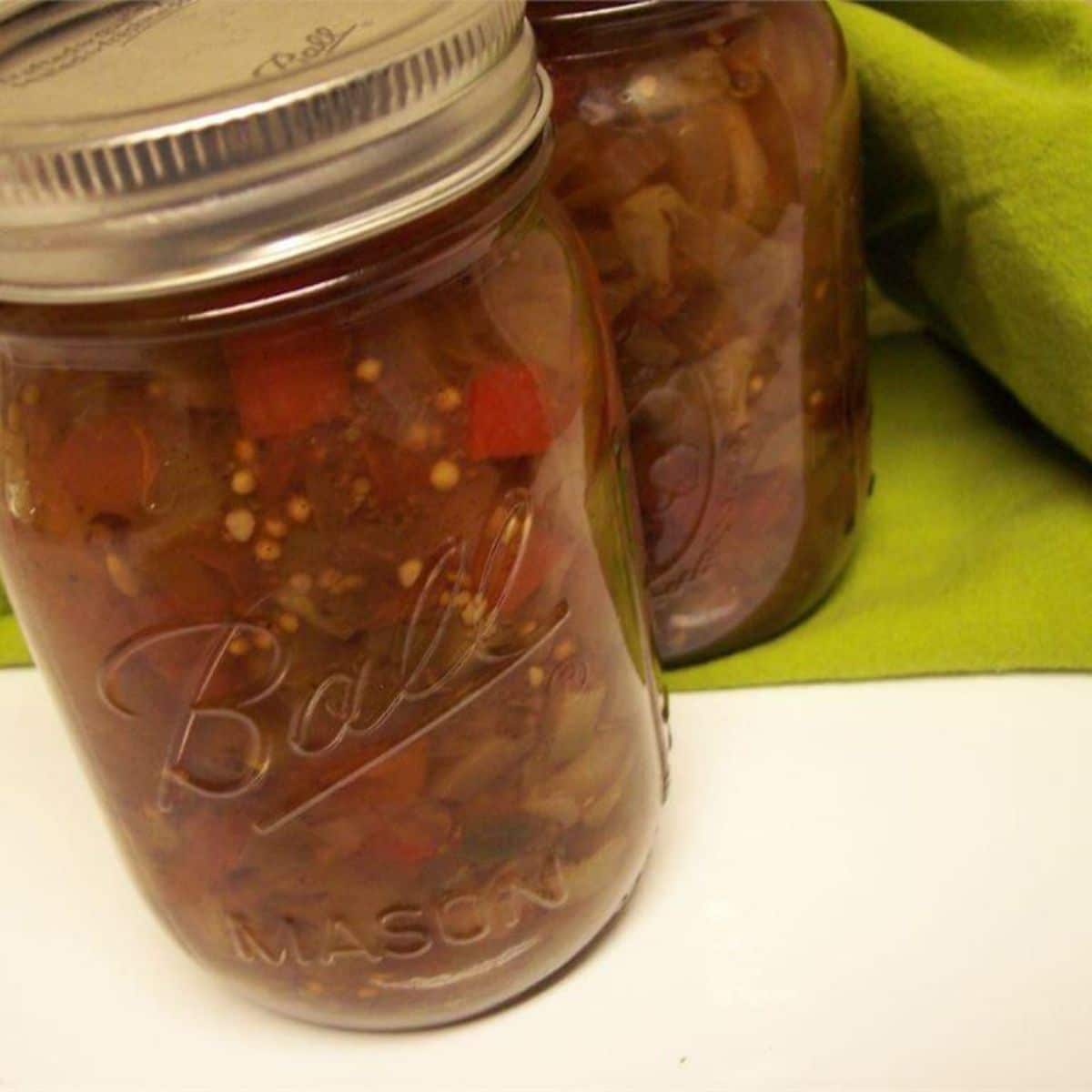 This is the best recipe for making use of everything in your pantry! We love including celery seed, ginger, and cloves in this recipe to add a 'holiday' feel to the typical acidic taste of green tomatoes. Ensure you add ripe red tomatoes for a green and red relish mixture.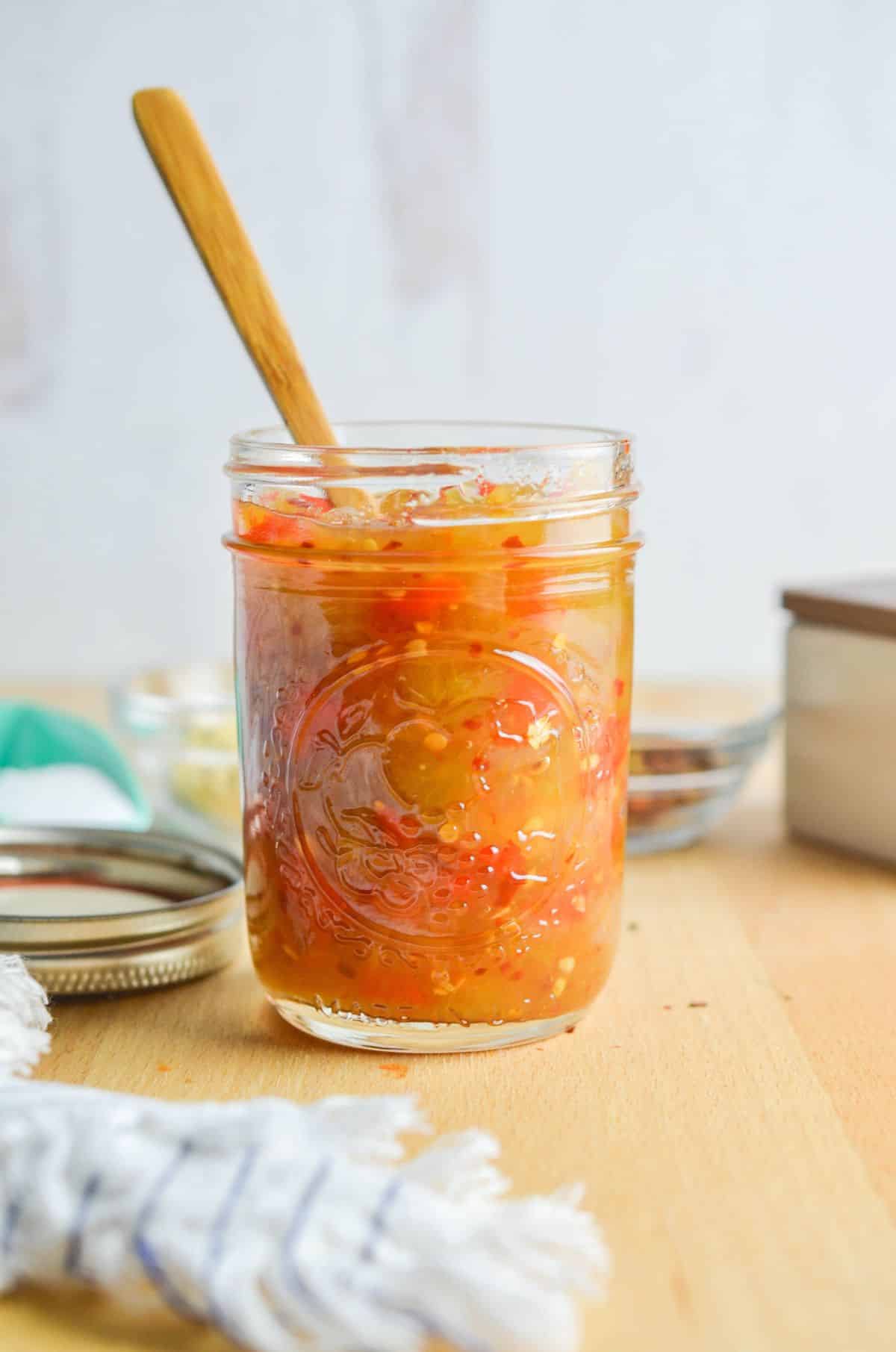 Are you in the mood for a spicy dip or spread for your burrito or sandwich? Use this spicy green tomato relish along with bell pepper, ground mustard, onion, vinegar, sugar, and salt.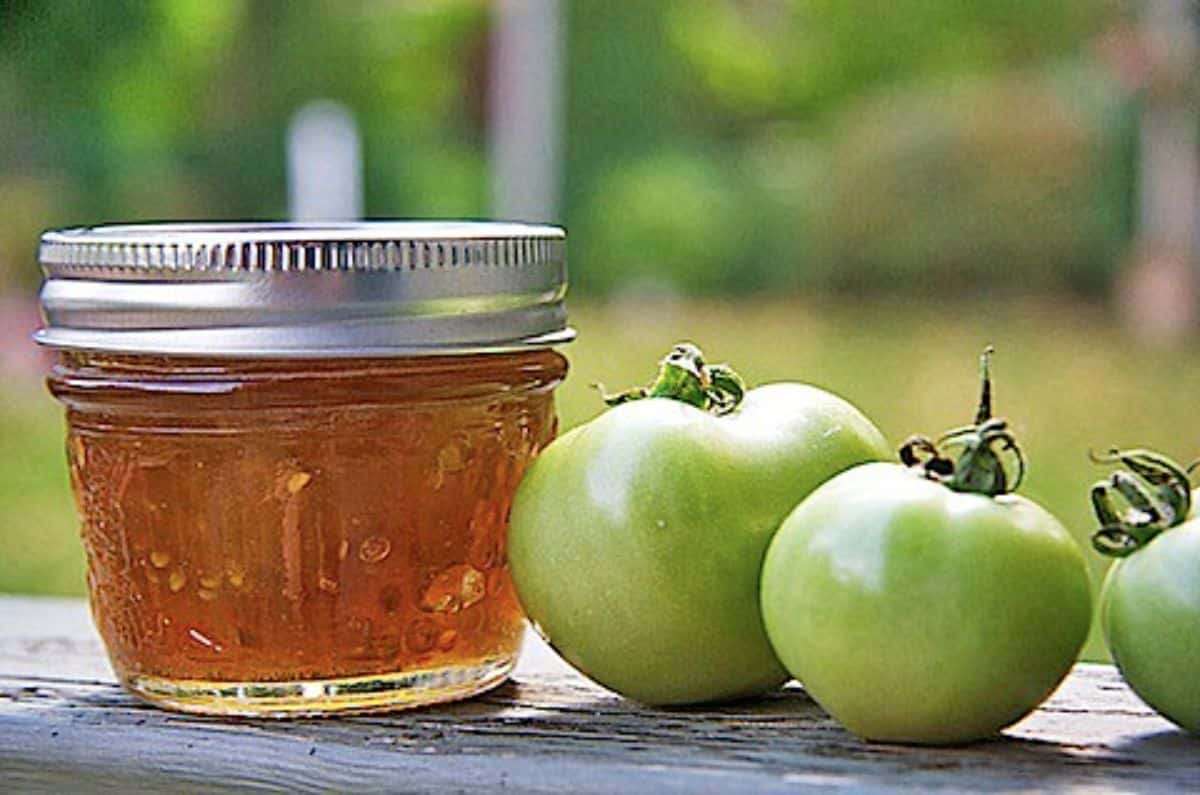 This green tomato marmalade uses lemon, oregano, and ginger to make this a perfect winter spread.
This is similar to relish or dip but has a different consistency, making it a unique dish or spread to bring to a holiday party or family get-together. You will need around 2 hours and 30 minutes to make 5-6 8-ounce jars.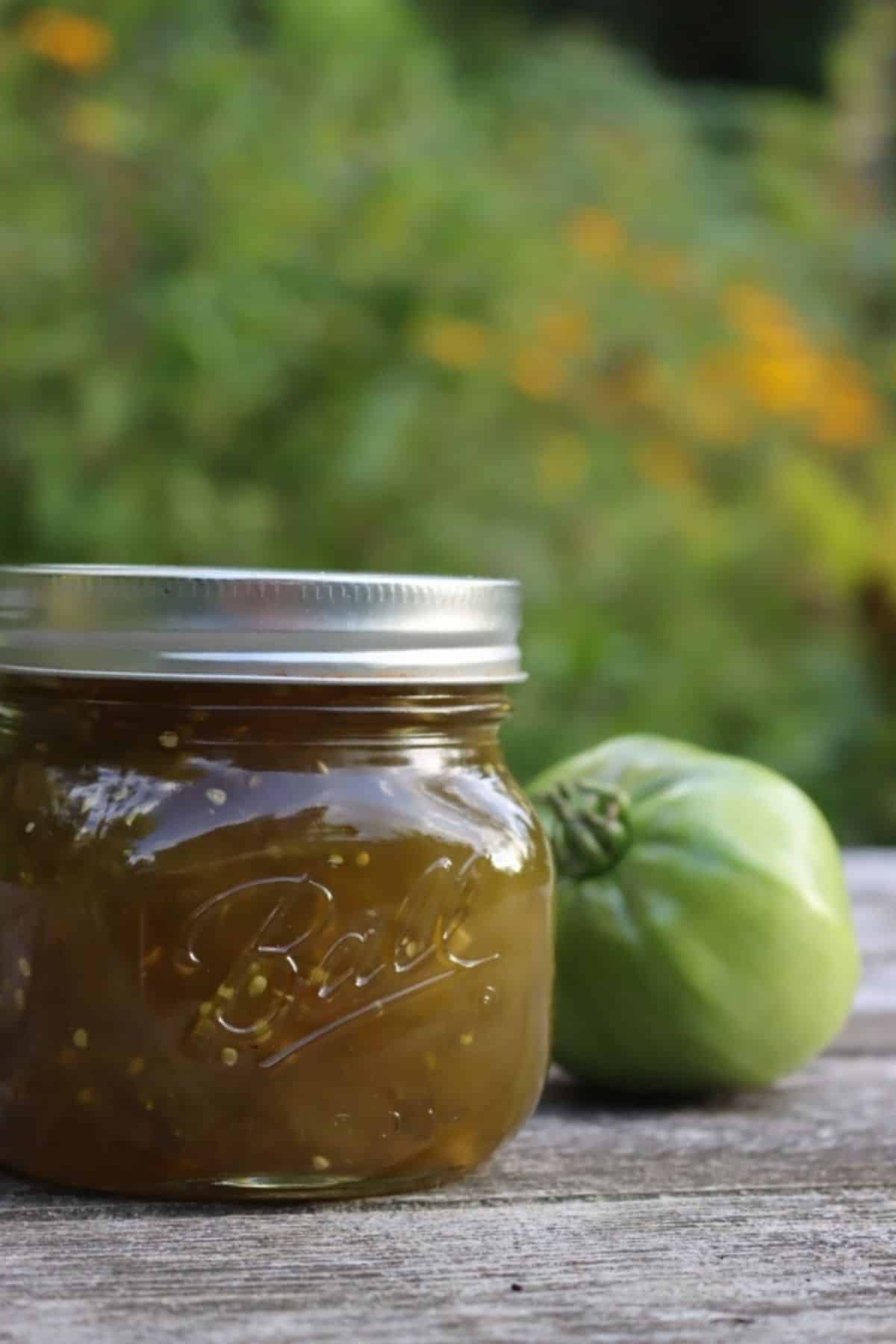 Sometimes, you just need a bit of jam to put on top of a piece of toasted bread. Use this green tomato jam recipe with ground cinnamon, cloves, lemon, and granulated sugar to make a sweet and salty spread for you and your guests.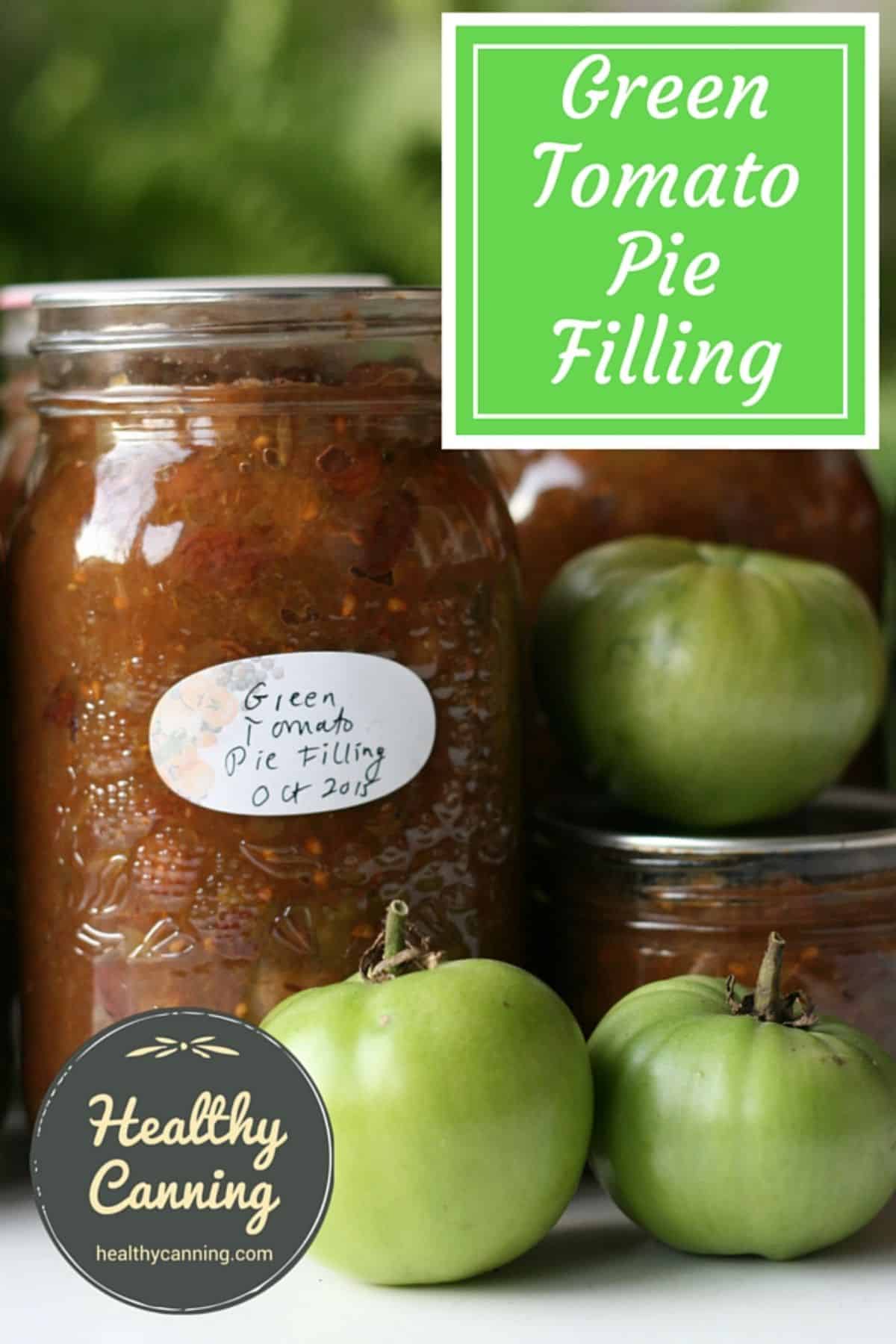 Instead of just making a pie crust, use this green tomato pie filling to add some sweetness and saltiness to a tasty dessert or appetizer dish.
You will need winter spices, raisins, lemon zest, tomatoes, apples, and vinegar to make this recipe come to life.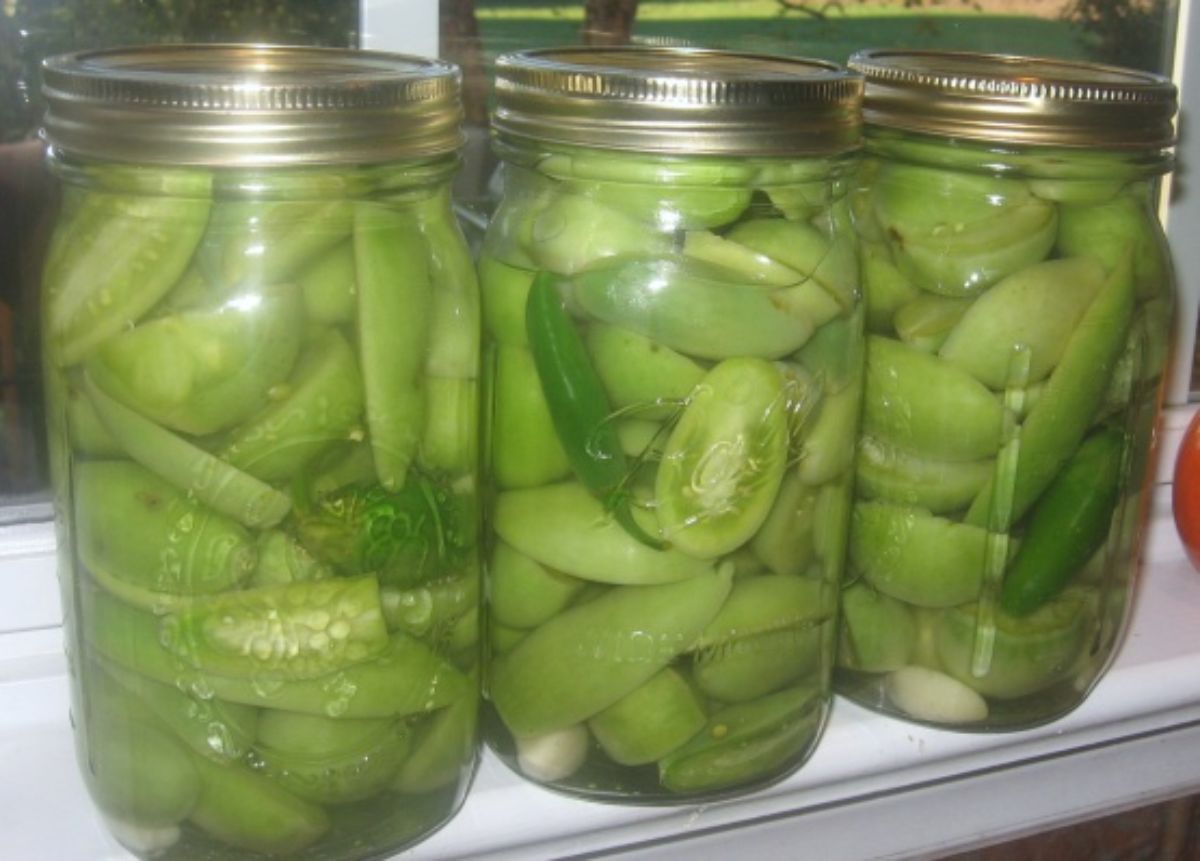 Canned green tomatoes by themselves are great for adding acidity to any dish. But, if you are in the mood for something with a bit more of a 'kick' or long-lasting aftertaste, adding spice is a great way to reawaken your senses.
Add whole cloves, vinegar, and jalapenos to this canned green tomato recipe!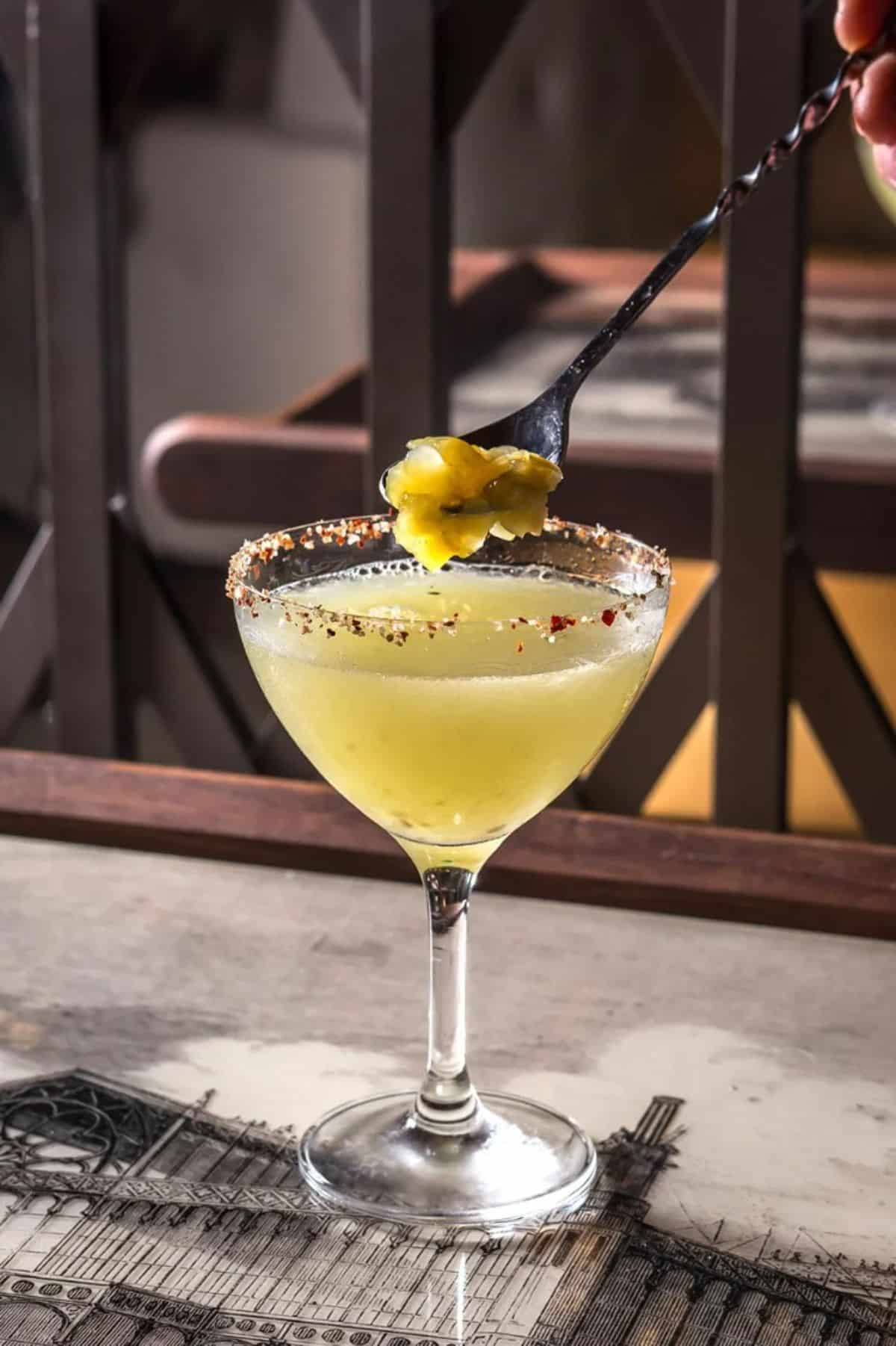 Yes, you heard that right, a cocktail! You can use canned green tomatoes for happy hour with this unique cocktail that will make you feel good.
Use lemon, sour mix, tequila, Chartreuse, ginger beer, green tomatoes, and sugar to create the green tomato confit puree and this feisty cocktail.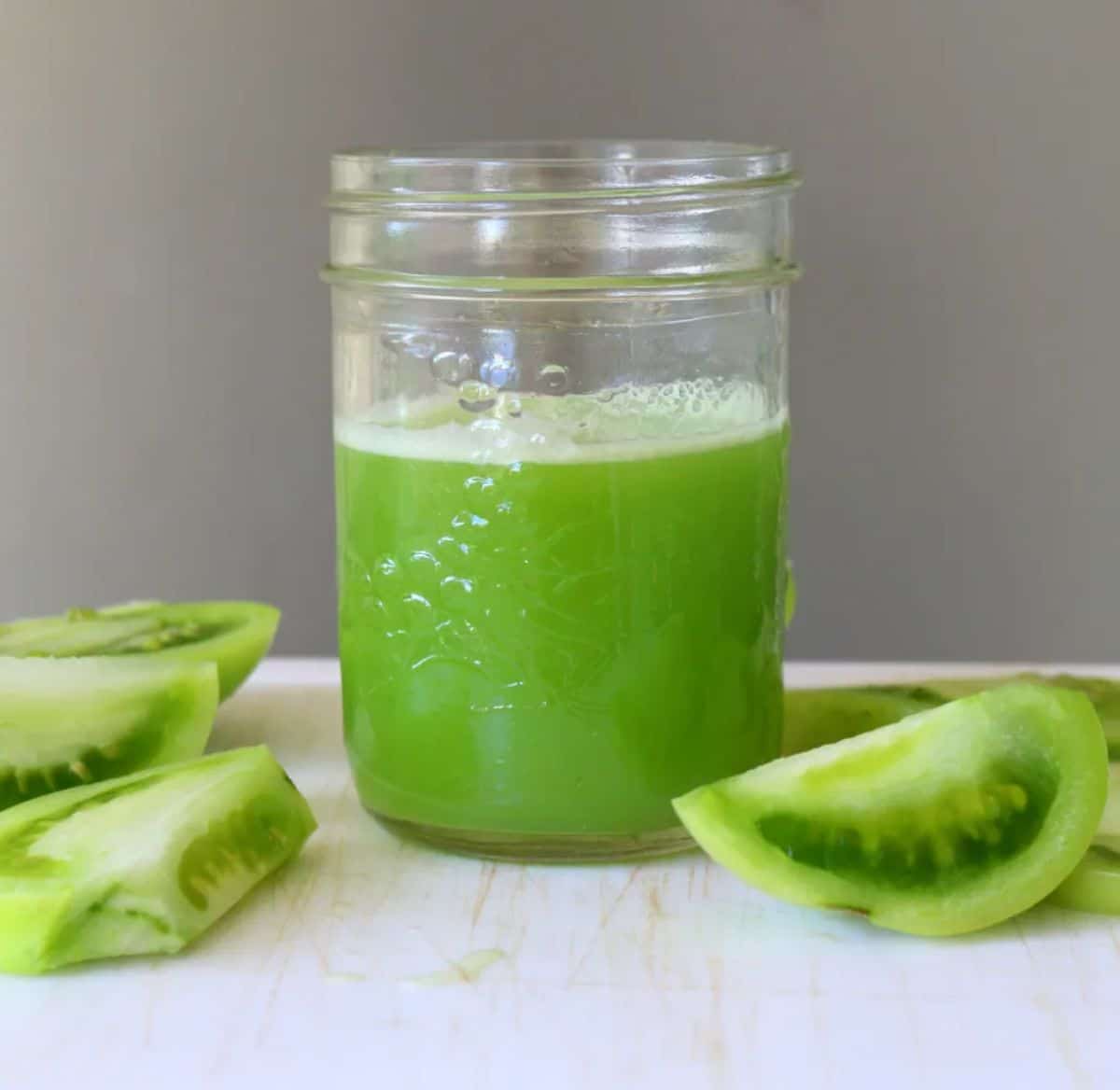 Are you in the middle of a juice cleanse? You might be tired of the same-old apple and orange juices. Instead, try this green tomato drink with honey, water, and green tomato to detox your system and feel good about yourself.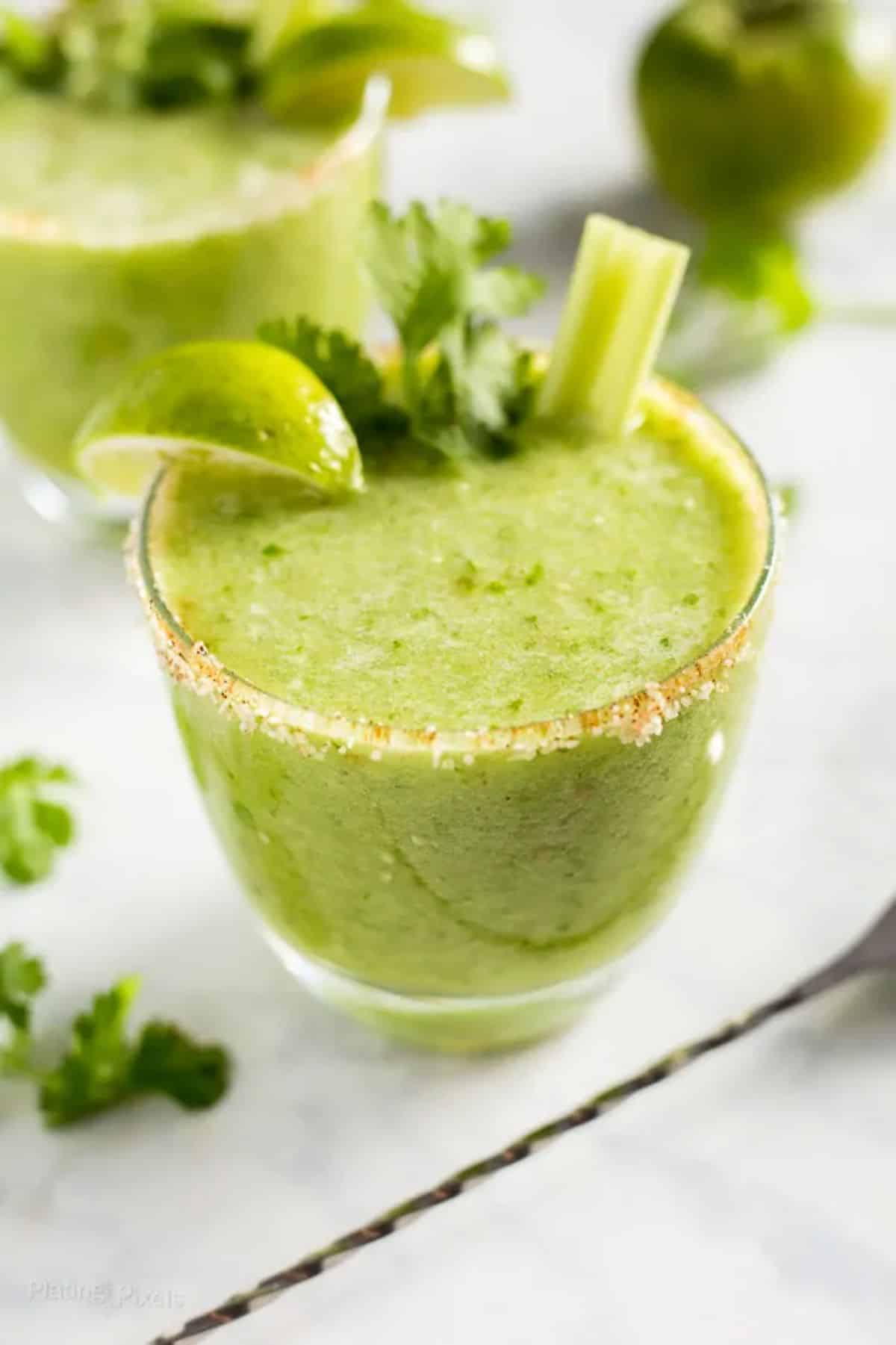 Sure, you usually think of Bloody Mary as a red drink, hence the name, 'Bloody' Mary. But you can also make this famous breakfast cocktail with green tomatoes! Use green tomatoes, celery, cilantro, hot sauce, and tomatillos for a super-spicy breakfast drink.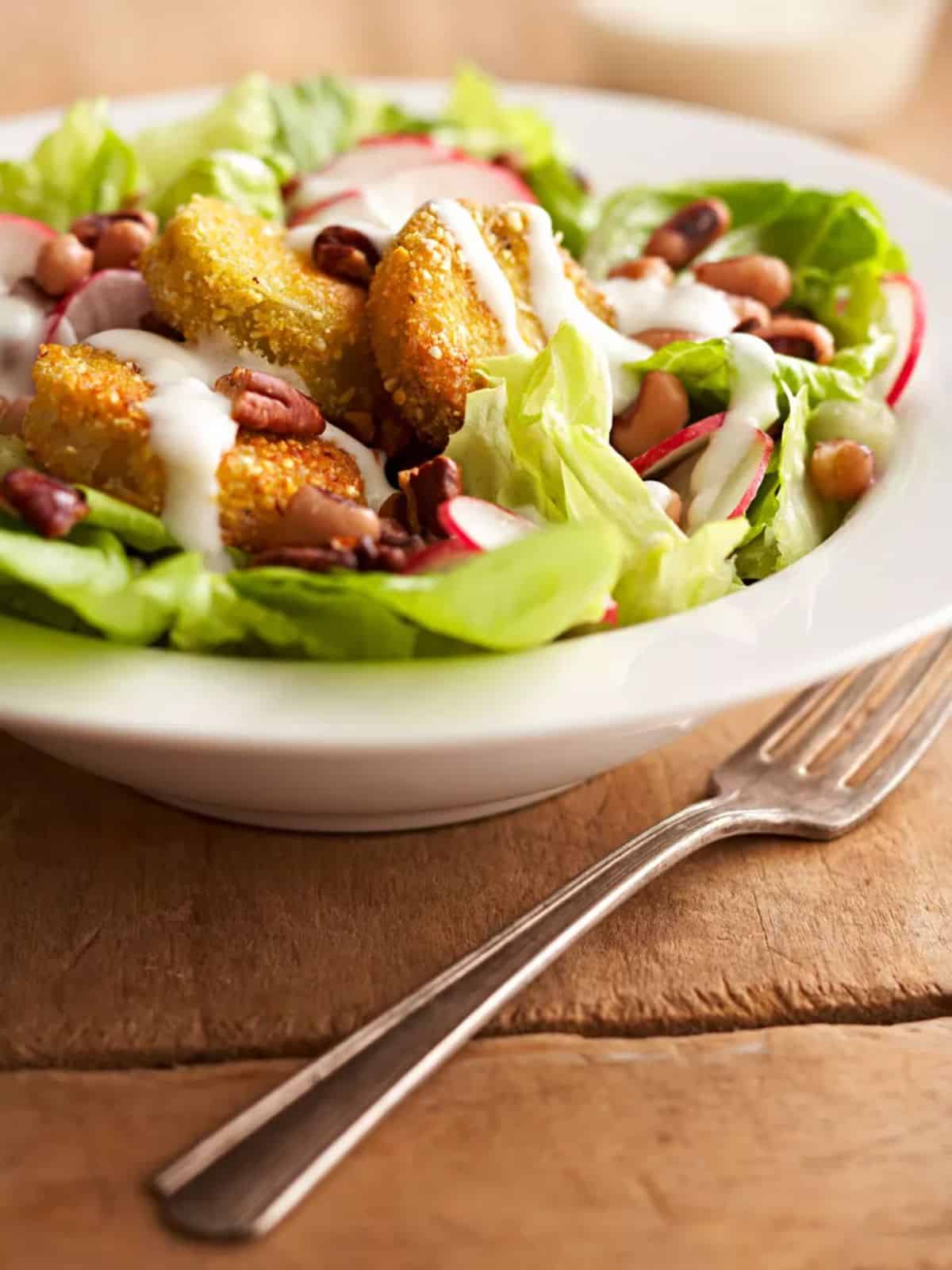 Use cornmeal, eggs, peas, green tomatoes, sliced radishes, salad greens, and seasoning to create this savory and filling fried green tomato salad as the perfect holiday side dish for any occasion!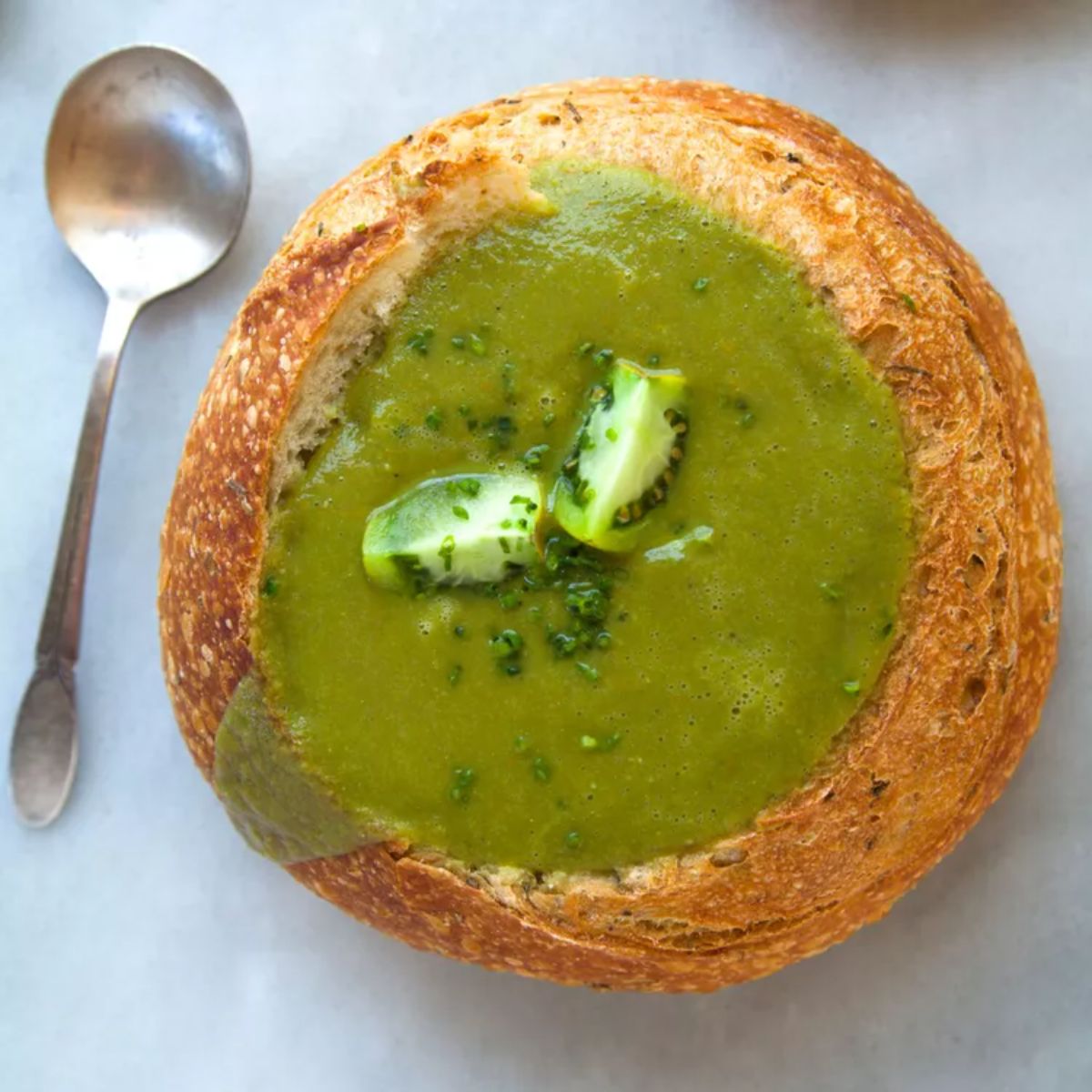 Use your canned green tomatoes to make a healthy, savory basil soup with sourdough bread! You can make the soup in the bread to recreate a Panera bread bowl in your home.
This green soup uses green tomatoes, basil, and thyme to make the bright green color. Use the bread as a bowl and taste the super ripe tomatoes, butter, basil, onion, and cloves mixed through the soup.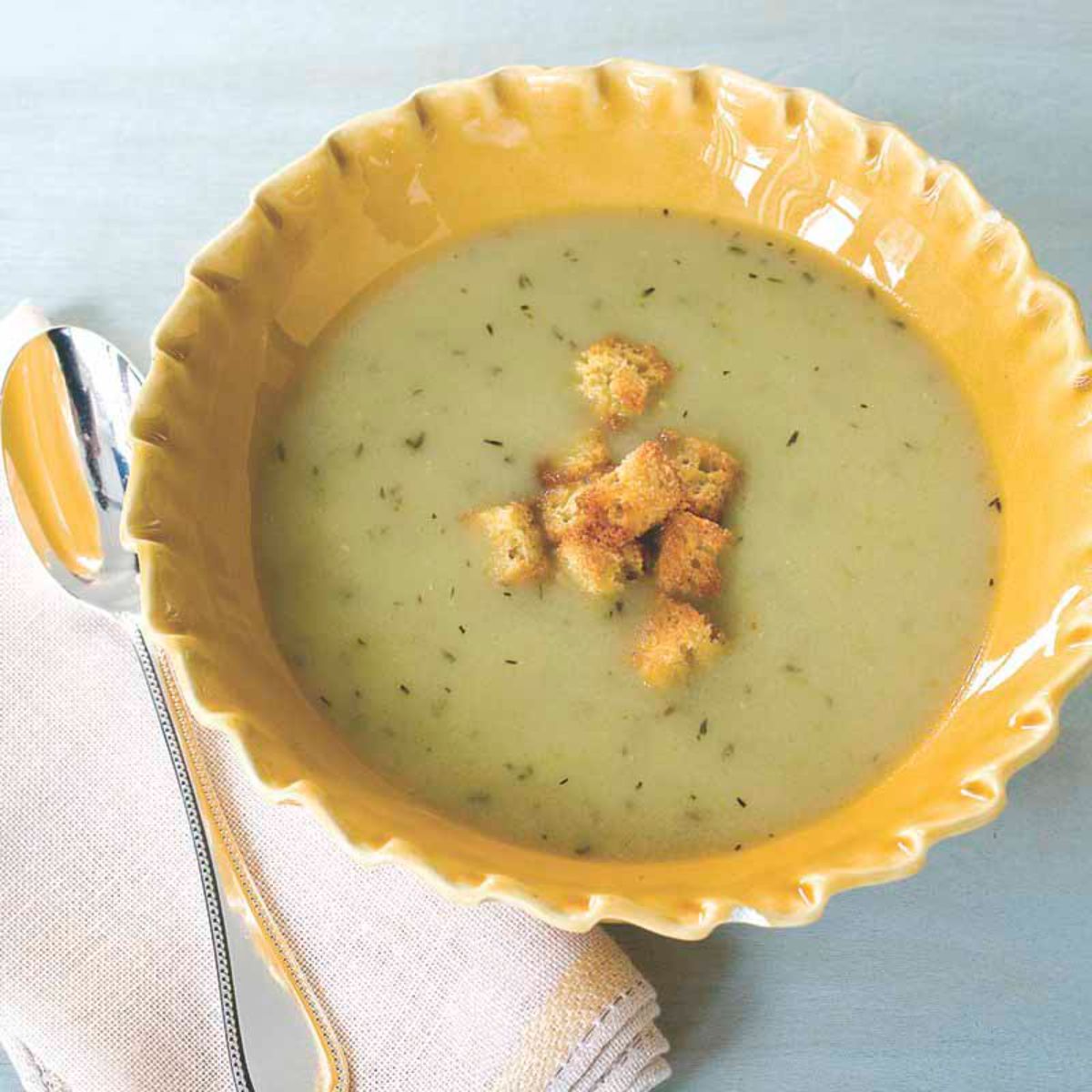 We love this soup for a cold winter day! Make this soup with cornbread croutons for a little crunch to a healthy lunch or dinner plate. You only need 10 minutes of prep time and 1 hour, 30 minutes of cook time to make this 8-ingredient recipe.
Plus, it is healthy at just 185 calories per serving! Gather an onion, tomatoes, salt, thyme leaves, black pepper, and cornbread for this simple and fast dish.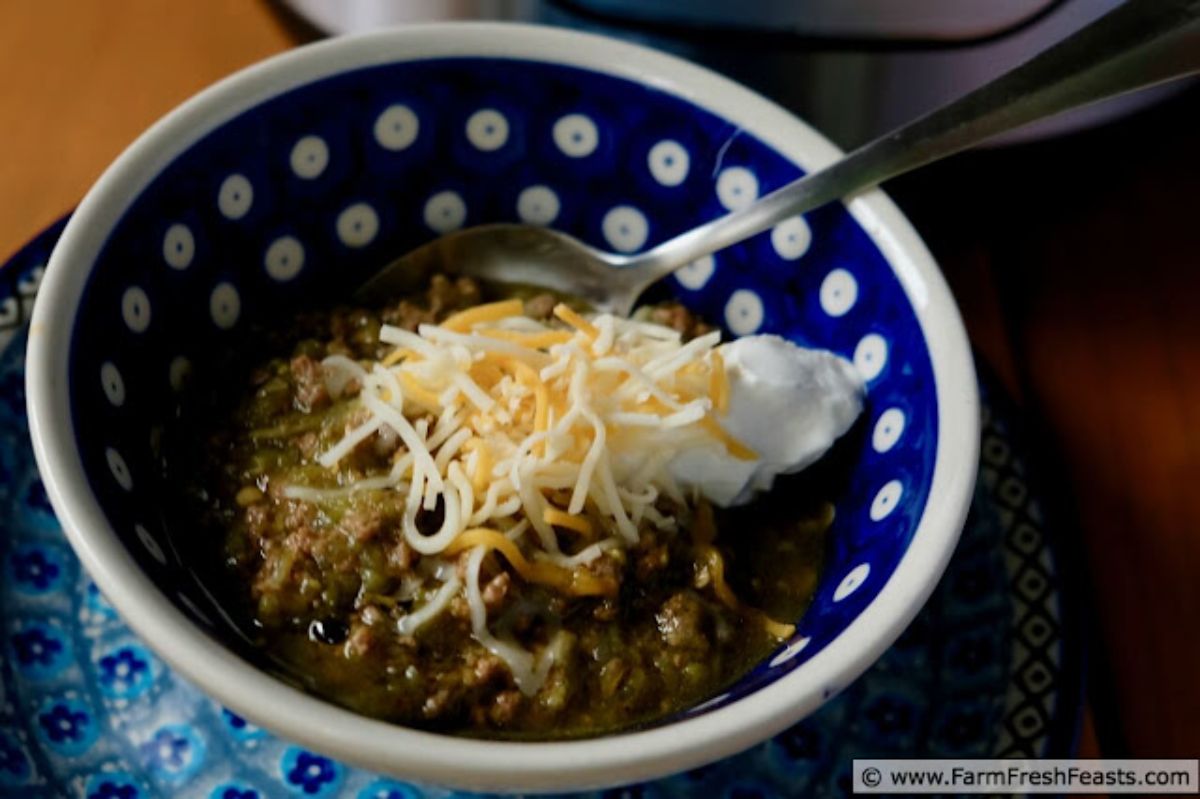 If you need to make a dish for a holiday party but don't have all day to sit around the kitchen, we recommend using an Instant Pot or slow cooker to provide flexibility.
Make this green tomato garlic chili in a slow cooker for a flavorful and savory chili that is great for the fall or winter.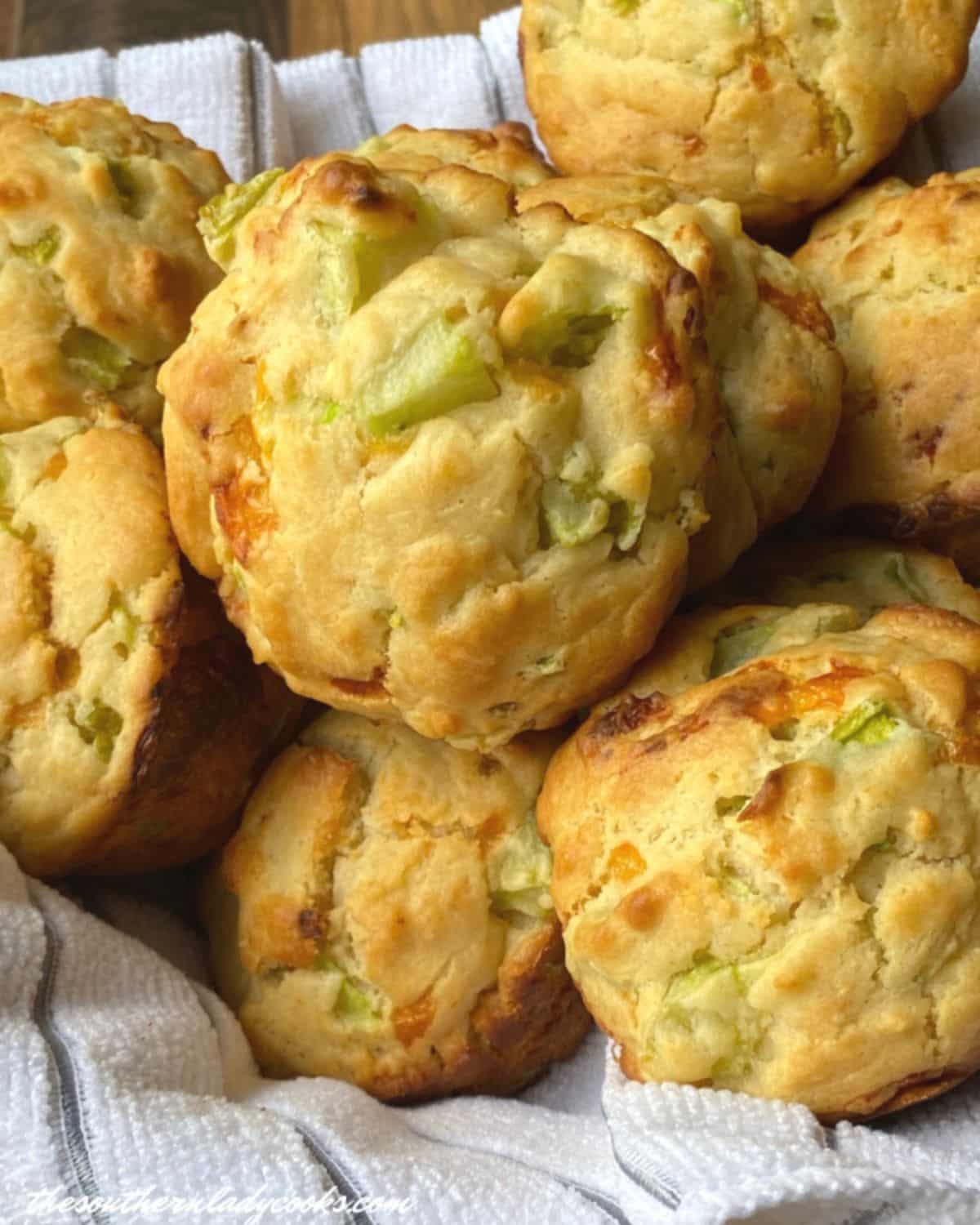 You can use your canned green tomatoes to make these savory muffins as a breakfast dish, bread for soup, or a mid-afternoon snack with a cup of tea!
To make these cheesy muffins, use chopped green tomato, honey, milk, egg, cheddar cheese, and baking ingredients.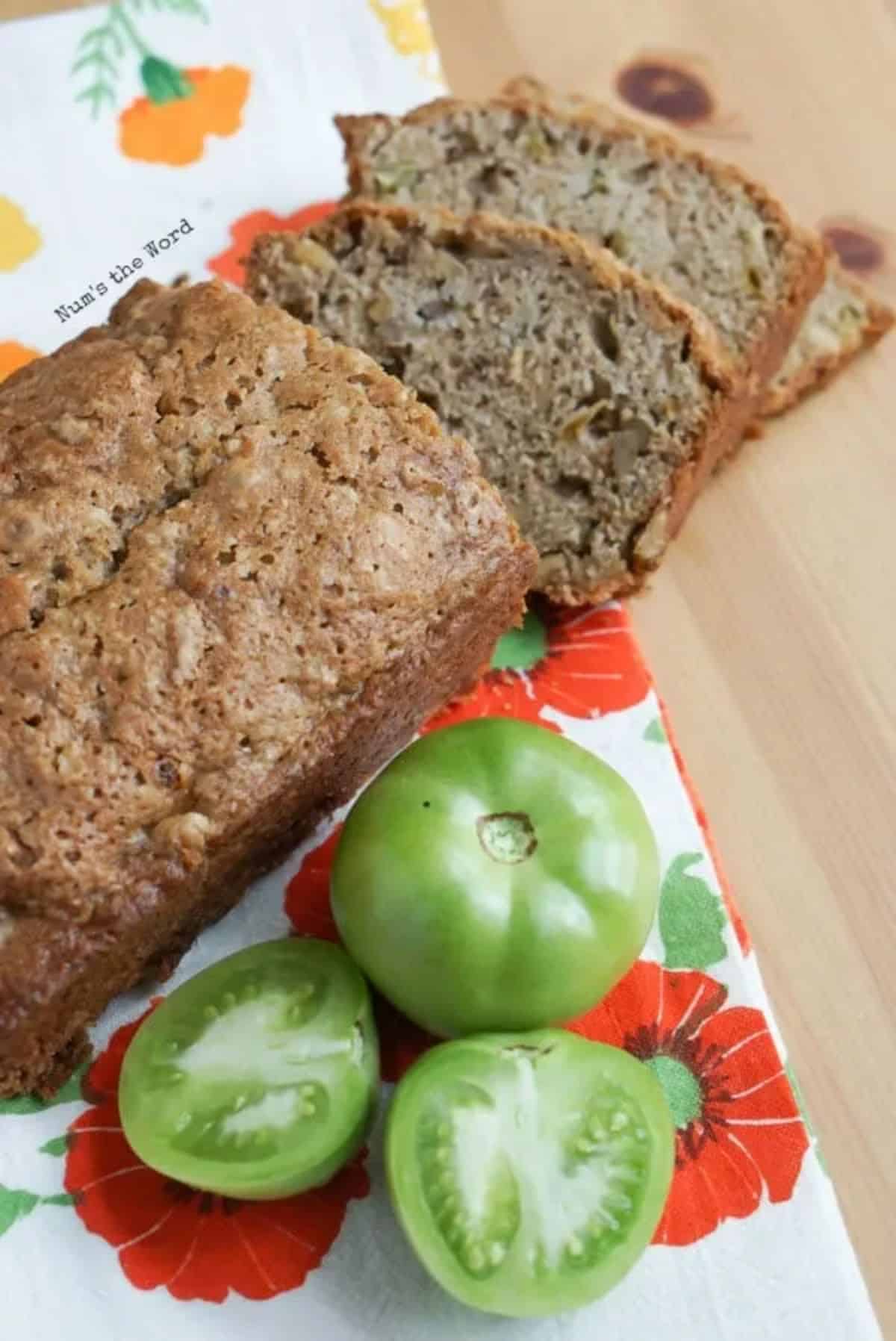 Are you in a hurry? Maybe you are going to a friend's house and need to bring an appetizer, but you completely forgot.
That's okay! With green tomato quick bread, you can use your leftover green tomatoes or canned green tomatoes to make this yummy and savory bread for sandwiches, dip into soup, or spread butter or peanut butter on.
People love this bread due to its moist texture, sweet aftertaste, and denseness, which makes it ideal for serving on its own. You will always get a thin slice that is crumbly and satisfactory. Every slice of this quick bread is thick and full of flavor!