Canning is an age-old practice passed down from generation to generation, particularly in rural communities where it was necessary to preserve food. The Amish community is known for its commitment to traditional practices, and canning is no exception.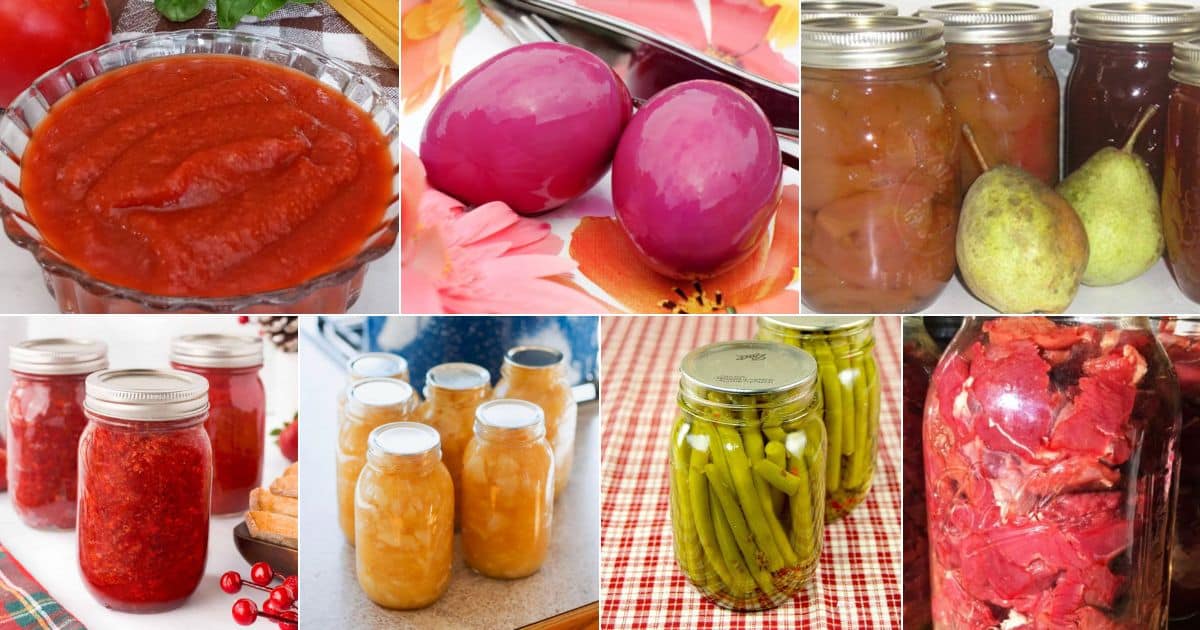 The Amish have been canning fruits, vegetables, and meats for centuries, and their canning recipes have stood the test of time. These delicious and practical recipes allow one to store food for months without spoiling it. This article will explore 11 Amish canning recipes that will impress your guests.
From classic jams and jellies to pickles and relishes, these recipes are easy to follow and produce outstanding results. Whether you are a seasoned canner or a beginner, these Amish canning recipes will surely become staples in your kitchen.
Contents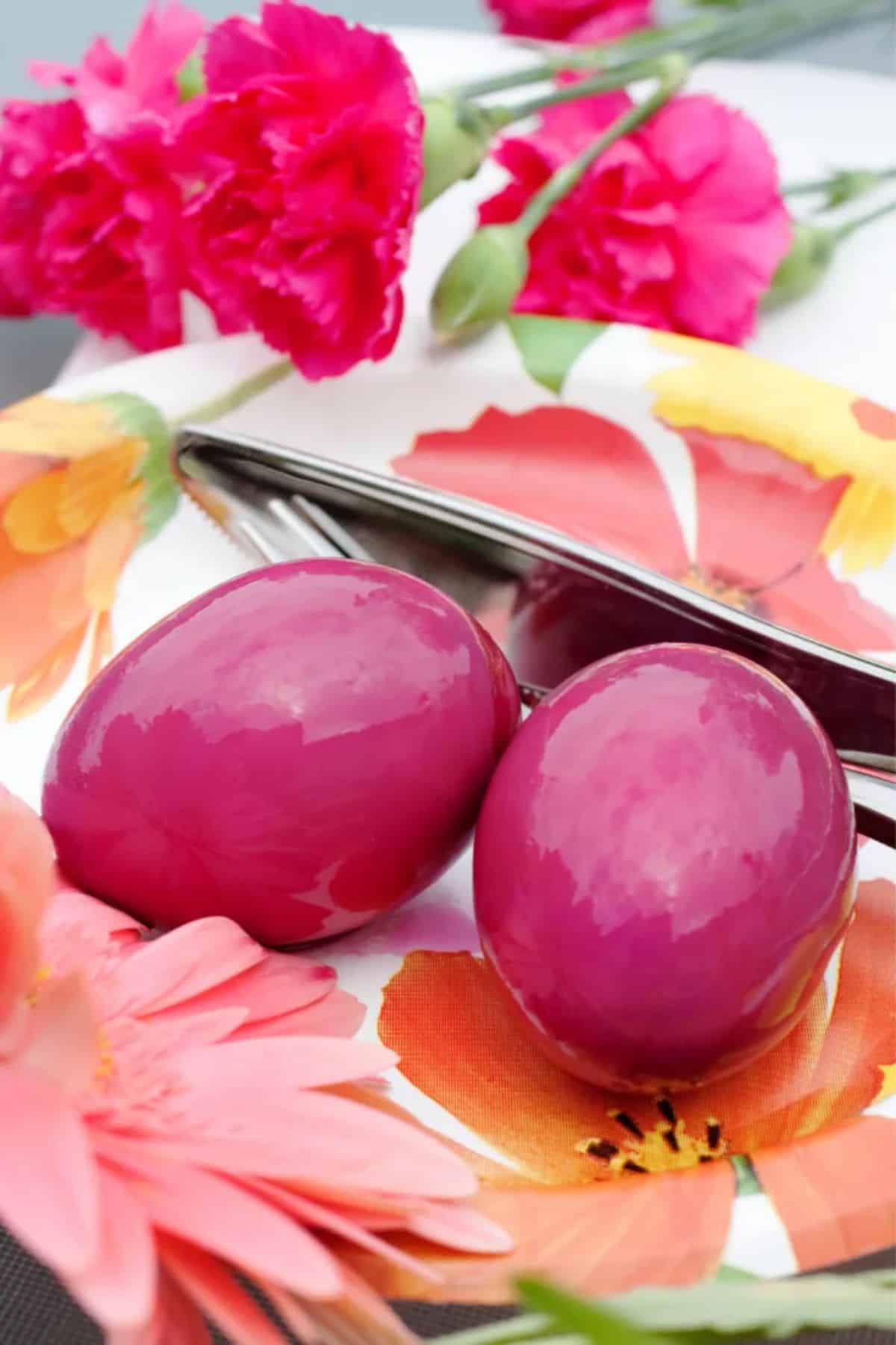 If you're a pickled vegetables fan, you'll love this recipe for Amish Pickled Beets! These ruby-red gems are pickled using a combination of vinegar, sugar, and spices, resulting in a tangy and slightly sweet flavor that pairs with a wide variety of meals. They're a fantastic addition to salads, sandwiches, or as a side to your favorite meat dish.
The texture is crisp, and the flavors perfectly balance sweet and sour. The recipe is relatively straightforward, and you can enjoy these delicious beets all year round with a little effort.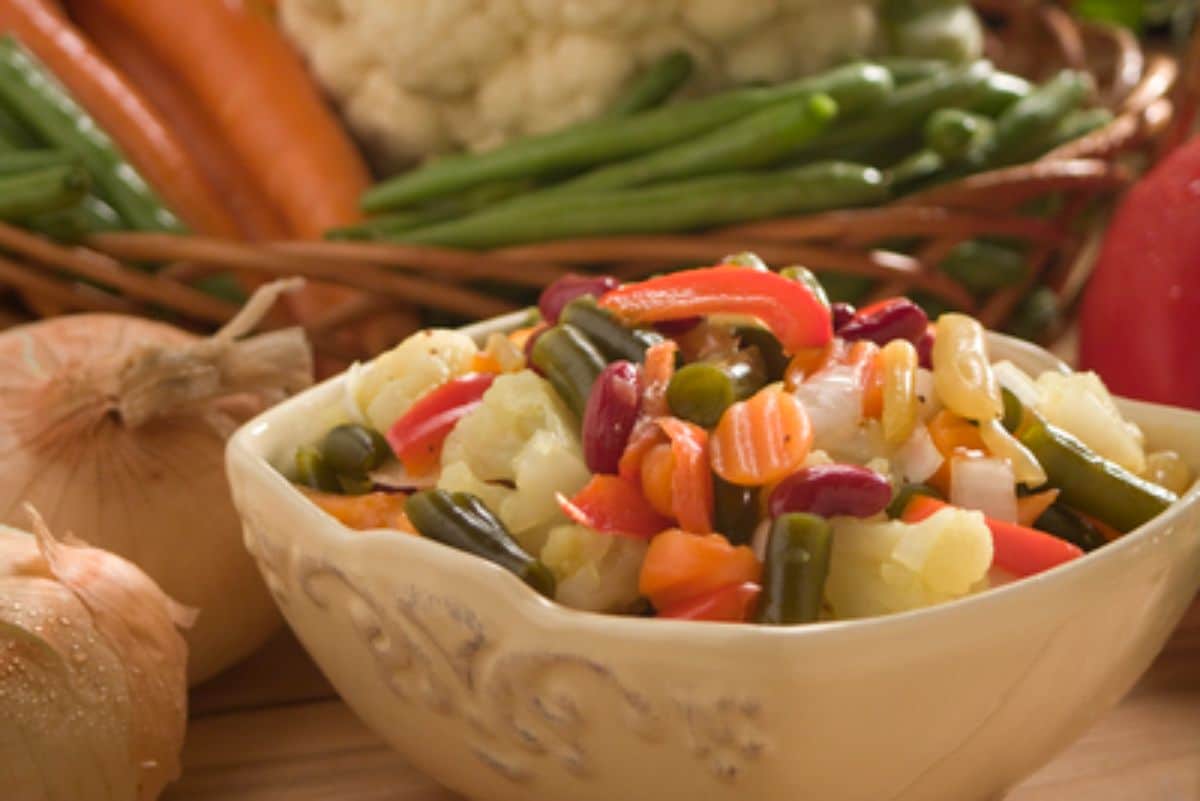 Have you ever heard of Chow Chow? No, not the dog breed, but the delicious Amish canning recipe! Chow Chow is a unique relish that combines a variety of vegetables, including cauliflower, beans, carrots, and onions, with vinegar and spices, resulting in a tangy and slightly sweet flavor that is a perfect addition to sandwiches, hot dogs, or burgers.
The texture is crisp, and each bite balances sweet and sour, making it an excellent condiment.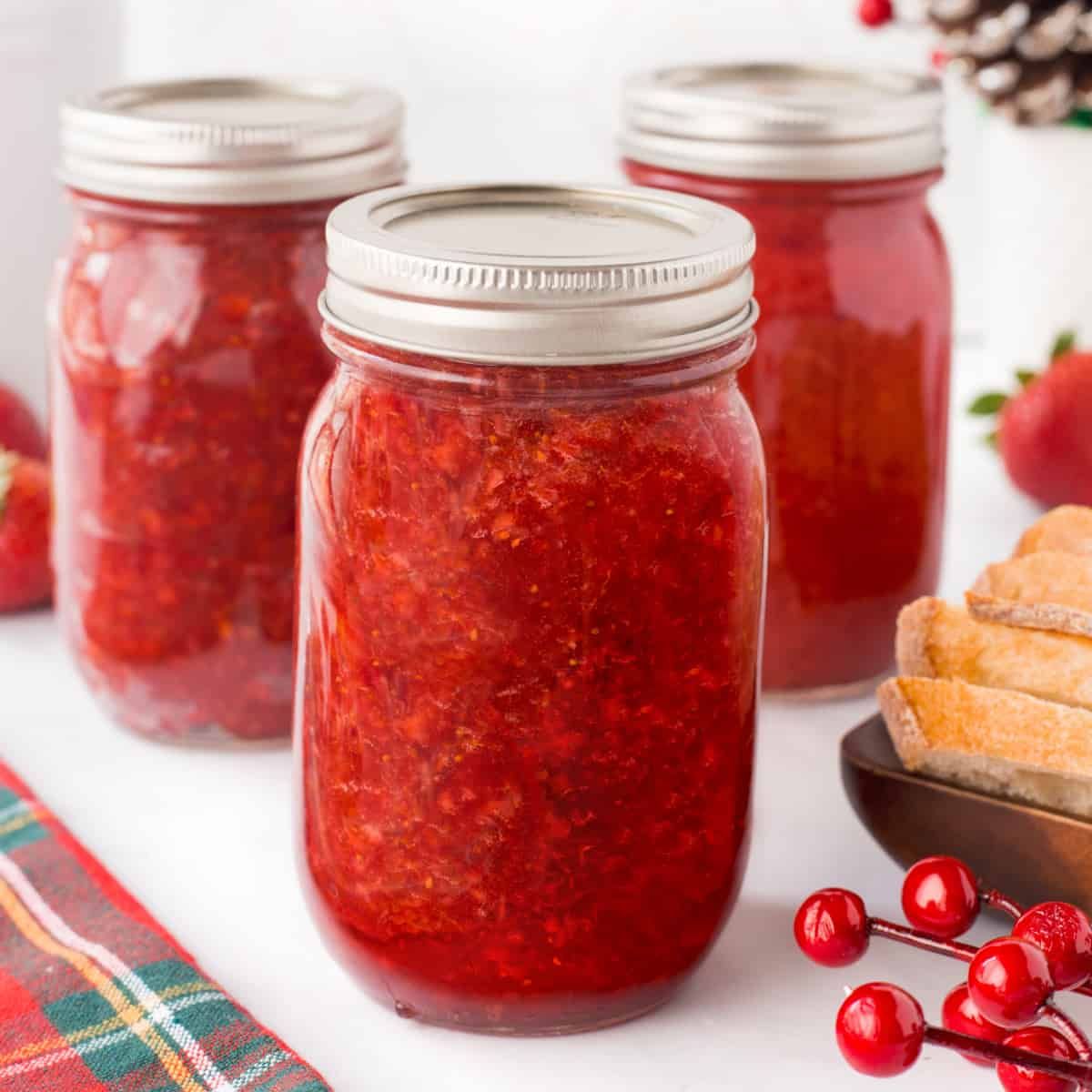 Are you looking for a festive and flavorful addition to your holiday breakfast spread? Look no further than Amish Christmas Jam! This delicious jam is made with cranberries, oranges, and spices, resulting in a tart and slightly sweet flavor that is perfect for spreading on toast or muffins.
The bright red color and fruity flavor make it an excellent addition to any holiday table, and the recipe is straightforward, making it perfect for even novice canners. The texture is thick, spreadable, sweet, and tart, making it a delicious accompaniment to a wide range of breakfast foods.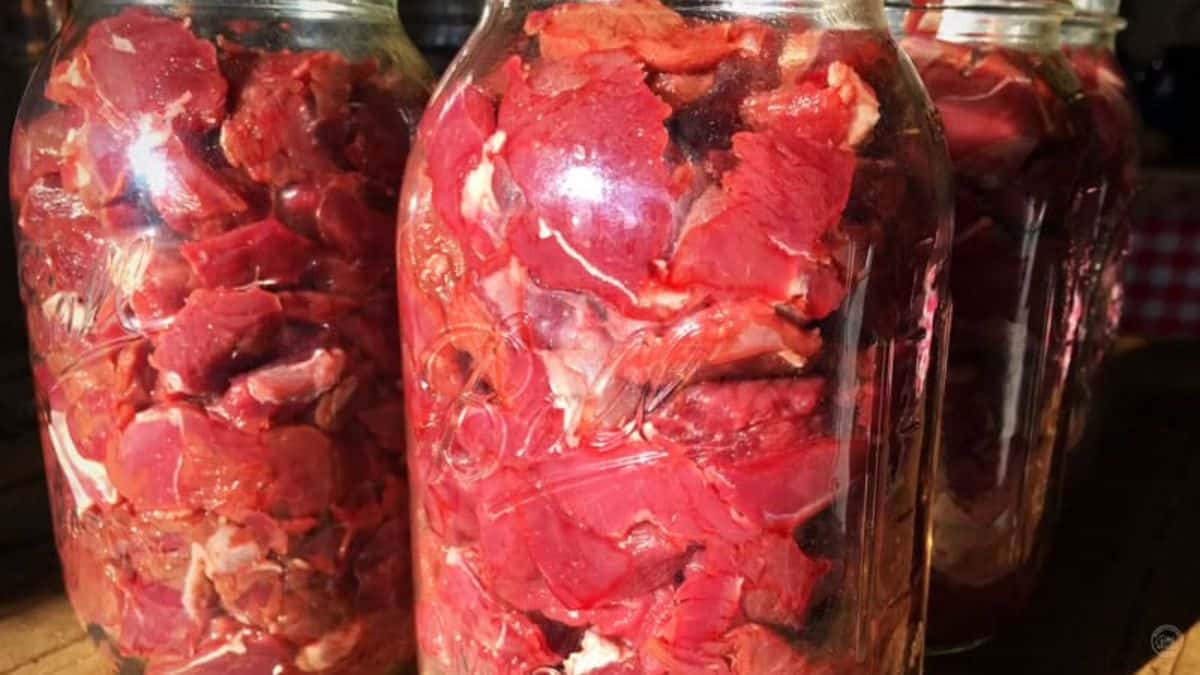 You'll want to try Amish Jarred Beef if you're a meat lover! This flavorful and tender beef is canned using a combination of beef broth, onions, and spices, resulting in a rich and savory flavor. It's a fantastic addition to stews and soups or a protein source for sandwiches or salads. The texture is moist and tender, and the flavors perfectly balance savory and slightly sweet.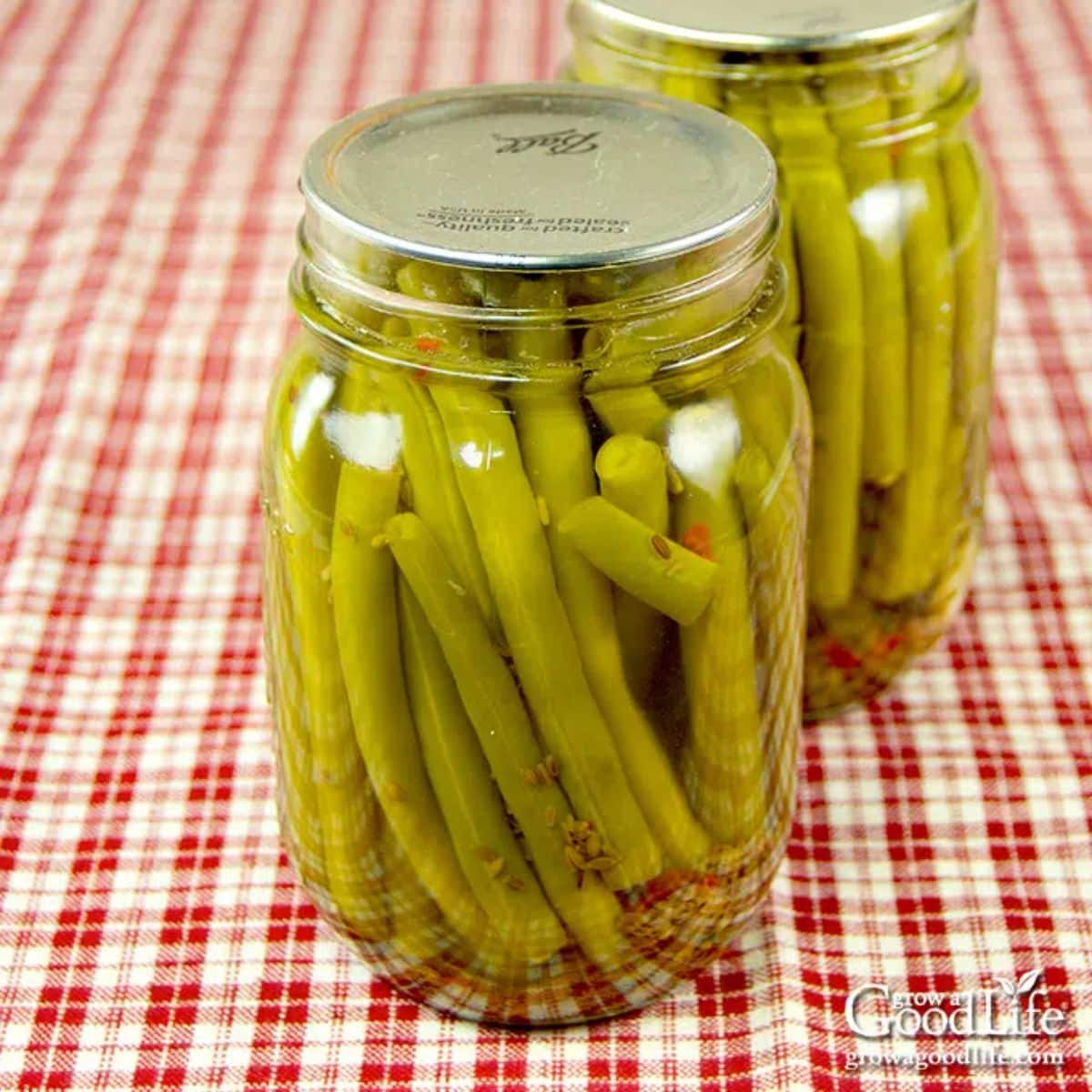 You make these pickled green beans using a combination of vinegar, garlic, dill, and spices, resulting in a zesty and slightly spicy flavor that is perfect as a snack or side dish. The texture is crisp, savory, and tangy. I love these pickled green beans as a snack or side dish to a hearty sandwich or burger.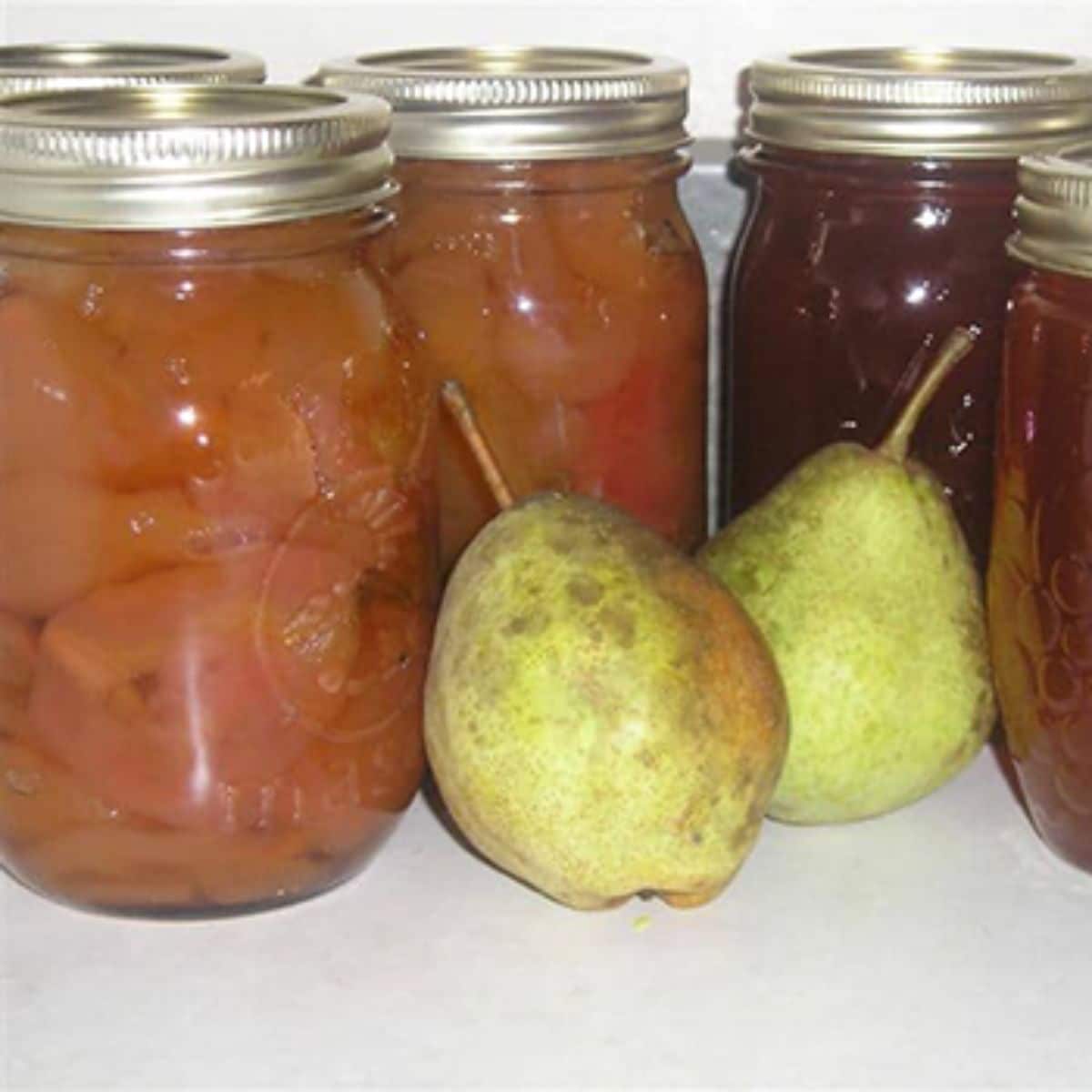 The combination of sweet pears and spicy ginger creates a refreshing and comforting flavor profile. The recipe involves cooking the pears with sugar, water, and ginger until they become soft and tender, then canning them in jars for preservation.
Ginger pears go well with cheese boards, charcuterie, or a simple topping for oatmeal or yogurt. The taste of ginger pears is warm and soothing, with the sweetness of the pears balanced by the spiciness of the ginger. Ginger pears are the perfect addition to any autumn or winter meal and make a great homemade gift.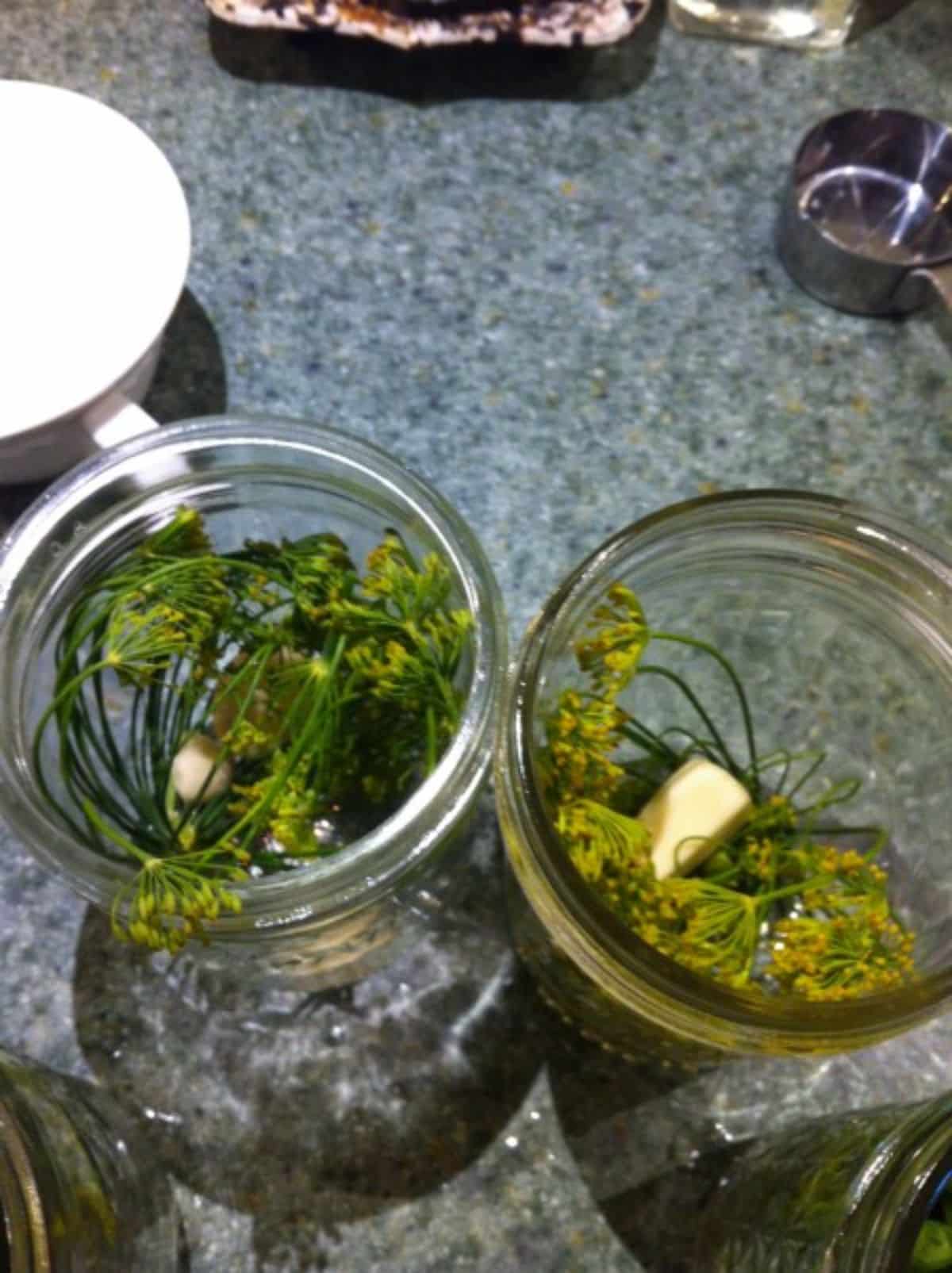 These pickled beans are infused with a zesty blend of dill, garlic, and spices, creating a refreshing and savory flavor profile. The crisp texture of the beans is complemented by the aromatic tang of the brine, resulting in a mouthwatering experience with every bite. You can serve them as a delectable snack, a vibrant side dish, or a zingy topping for salads and sandwiches.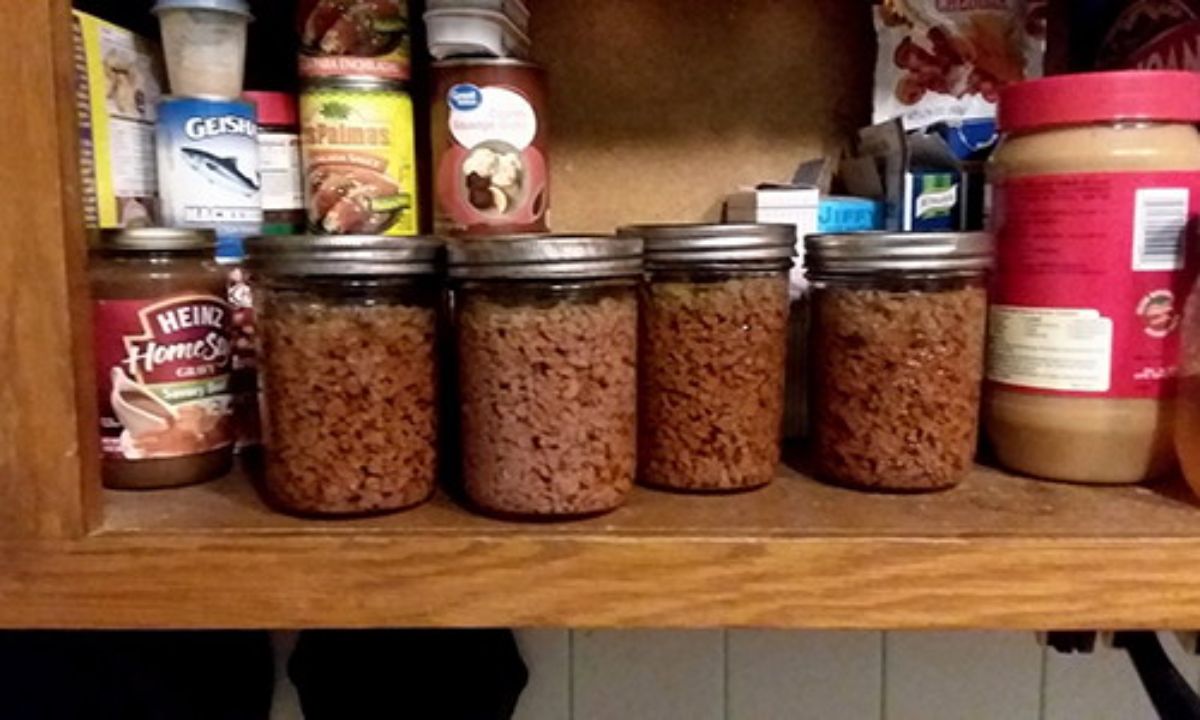 This canning recipe is an excellent method to save hamburger meat that will expire or that you bought on a huge sale. You can serve canned hamburger meat in numerous ways, from classic favorites like burgers and sandwiches to pasta dishes, casseroles, and chili. Personally, I appreciate the convenience and versatility of canned hamburger meat. It saves time in the kitchen without compromising on taste, allowing me to quickly whip up a satisfying meal when I'm short on time.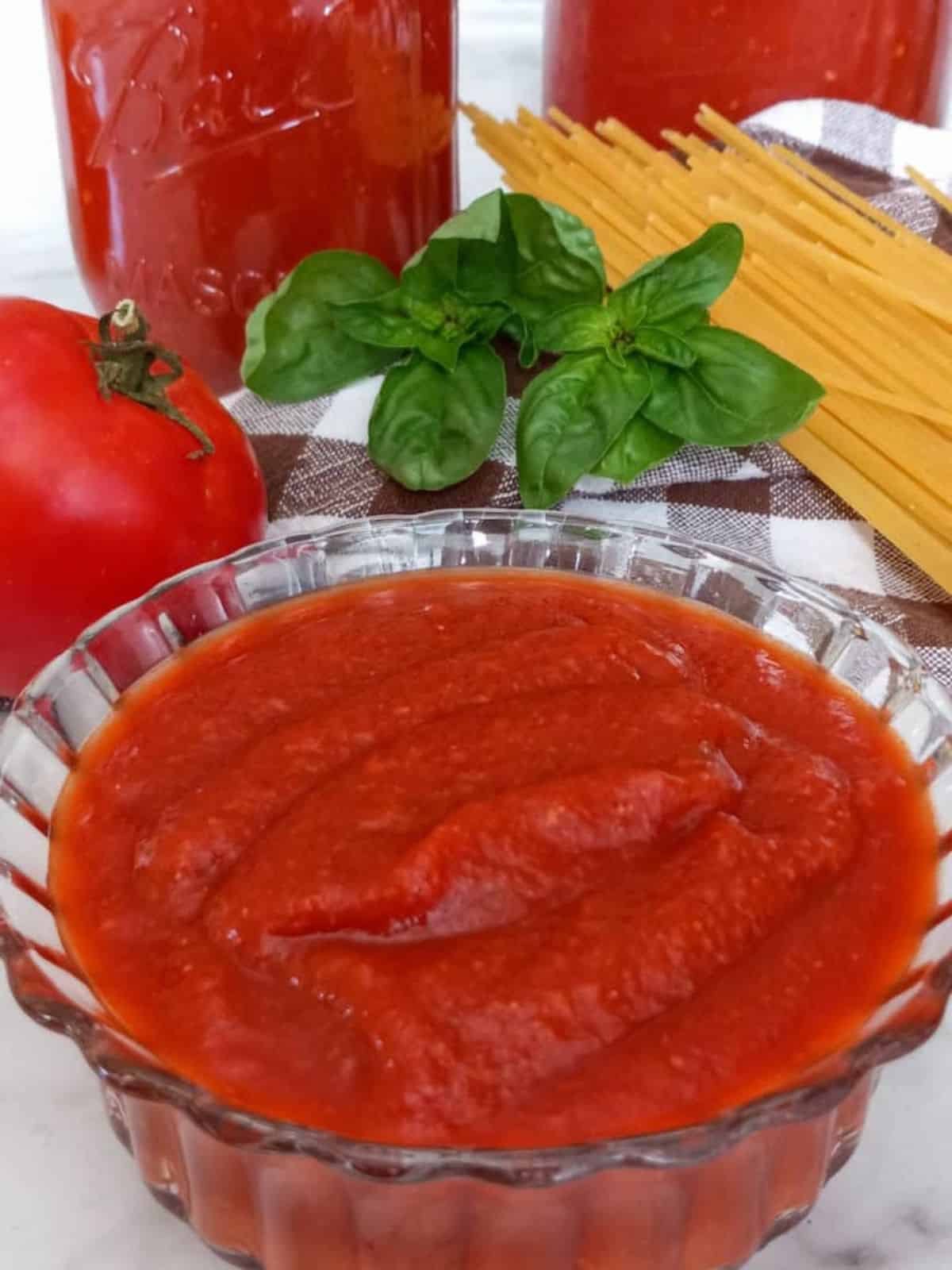 This sauce boasts a rich and tangy taste with a perfect balance of sweetness and acidity. The blend of tomatoes, herbs, and spices creates a harmonious symphony of flavors that tantalizes the taste buds. The sauce's smooth and velvety texture spreads effortlessly on pizza dough, providing a delightful base for toppings. Aside from pizzas, this versatile sauce can also be used as a flavorful dip for breadsticks or a condiment for sandwiches and wraps.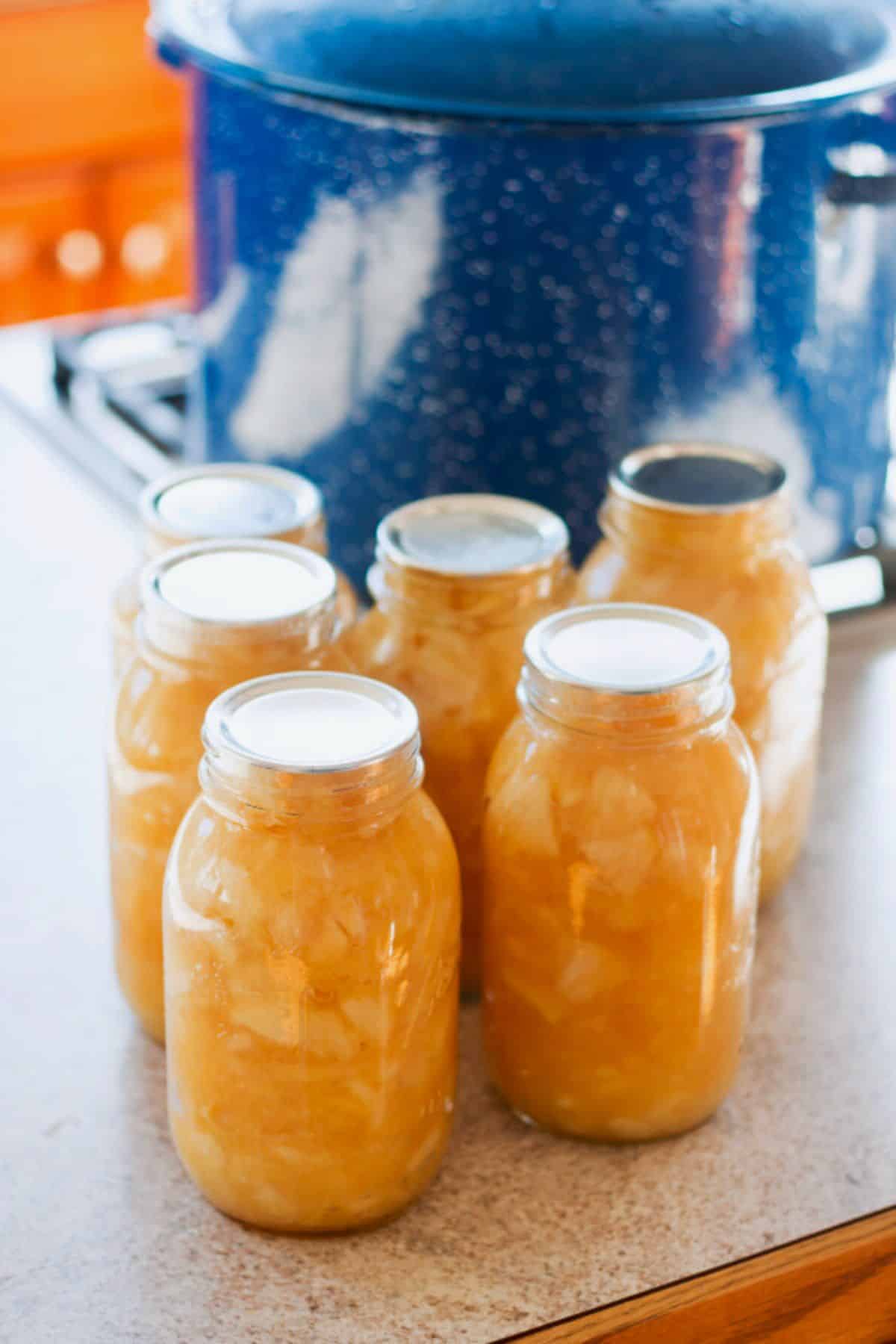 The taste is a harmonious blend of sweet and tart flavors, creating a comforting and nostalgic experience. It serves as a fantastic filling for pies, tarts, and turnovers, allowing you to create a delicious dessert effortlessly. It can also be used as a topping for pancakes, waffles, or ice cream, adding a burst of apple goodness to your breakfast or dessert.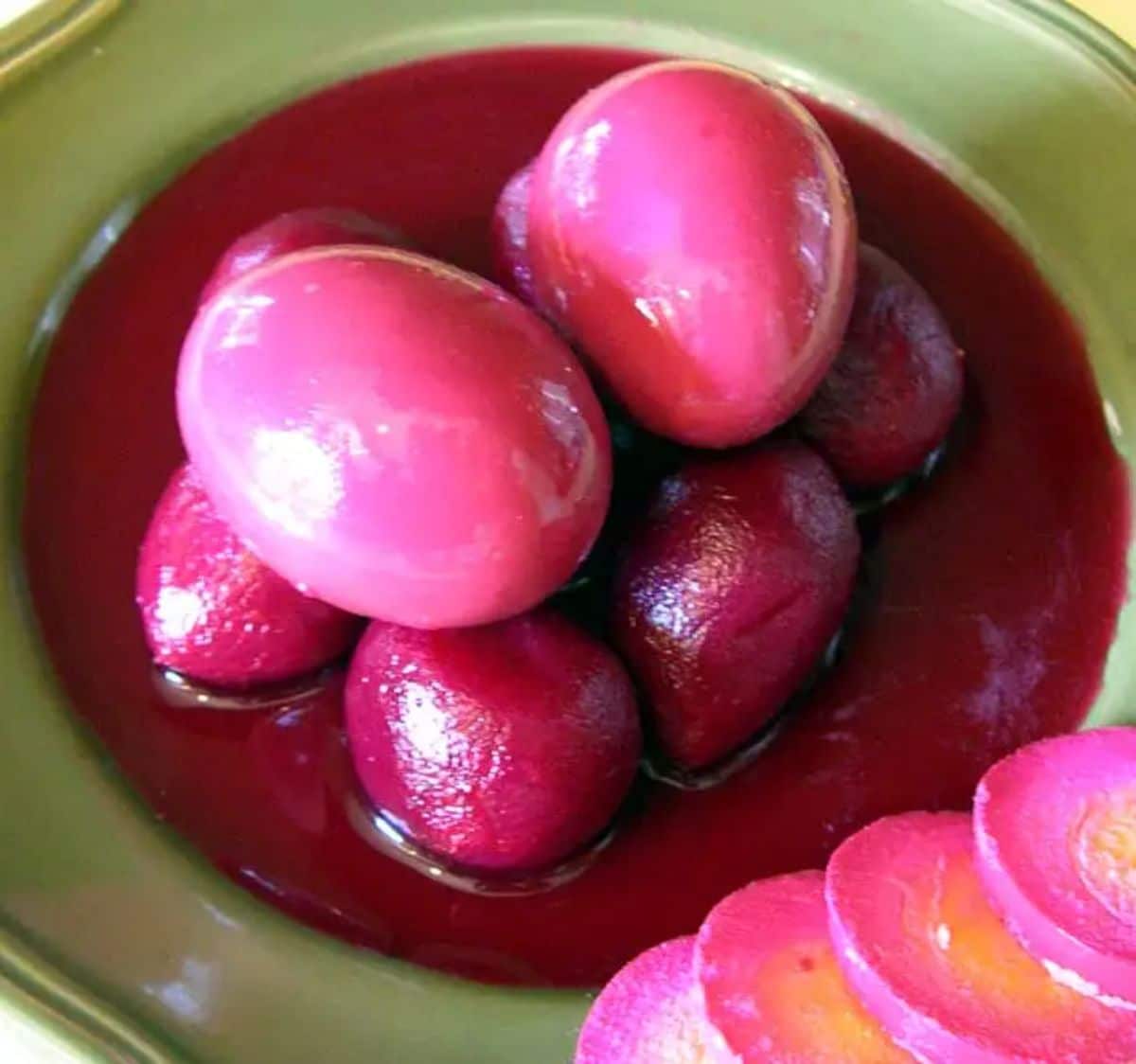 Pickled Eggs and Red Beets are a classic Amish canning recipe that you will enjoy for its tangy and savory flavor. The pickled eggs turn a vibrant pink from the beets and taste slightly sweet and sour. This recipe is perfect for those who enjoy pickled vegetables and eggs. You can slice the eggs and use them in salads or sandwiches or serve them as a side dish with bread and butter.
Final Thoughts
The Amish canning recipes featured in this article testify to the value of traditionally preserving food. By using simple ingredients and techniques, these recipes produce delicious results and allow us to connect with our food heritage and culture. Canning is an excellent way to reduce food waste, save money, and enjoy fresh produce all year round.
With the shared Amish canning recipes, you can create a pantry full of delicious jams, jellies, pickles, and relishes that will impress your guests and make your meals even more enjoyable. So why not try these recipes and experience the joy of canning for yourself? With a little effort and patience, you can become a master canner and preserve the season's flavors for months.