There's nothing like seeing jars of homegrown fruits and vegetables and knowing the contents are all your own. One of the best things to grow at home is cucumbers, a bountiful and nutritious fruit (also referred to as a vegetable) with plenty of beneficial minerals.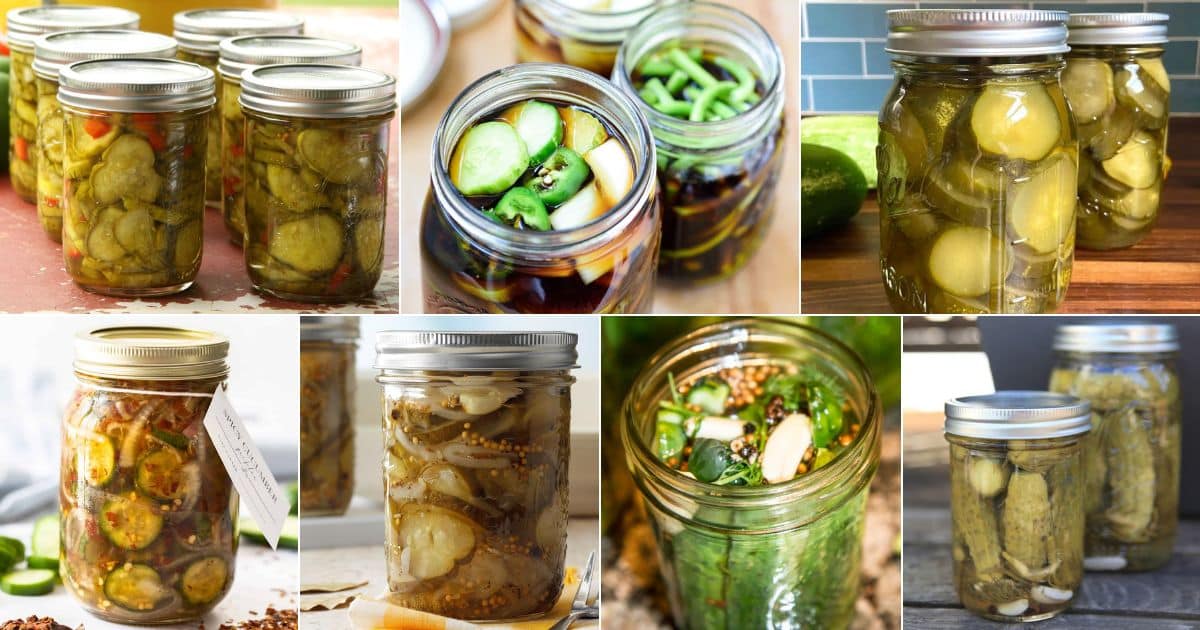 Essential to a healthy and balanced diet, cucumbers are an excellent addition to your kitchen. In this blog post, we've compiled 17 cucumber canning recipes to keep your pickles fresh. So, without further ado, let's get right into it!
Contents
Safe Canning Methods
Before we delve into the recipes, let's talk a little about canning, shall we? In case you didn't know, canning is a foolproof technique to store and preserve your precious fruits and vegetables for the long run.
Interestingly enough, there's more than one way to do it, too. And as with all things in this world, it is essential to conduct research before attempting to do something yourself.
That said, here are the three safest canning methods to use.
Boiling Water Bath
In this method, the food jars are completely covered with boiling water for the required time and then removed from the water to cool completely. This process is 100% safe for pickles, tomatoes, and fruits.
Steam Canning
Yet another method is steam canning, a process in which the food jars are placed on a rack inside a steamer just above water level. First, the lid is placed on the steamer. Then, the water is brought to a boil, allowing the steam to perform the canning process.
This method is suitable for pickled vegetables such as beets, preserves, and fruits but should not be used for meats or vegetables.
Pressure Canning
Truth be told, the only safe canning method for low-pH foods is pressure canning. This method successfully reaches the 240-degree temperature required to prevent botulism and is thus suitable for low-pH foods, including meats, seafood, poultry, and vegetables.
Best Cucumber Canning Recipes
Now, it's time for the moment we've all been waiting for. If you're new to canning cucumbers and want to explore a wide range of recipes, you've come to the right place!
Once you get the hang of it, canning cucumbers is just about the most rewarding (and delicious) task imaginable. So, what are you waiting for? Gather your tools and ingredients, and let's get started!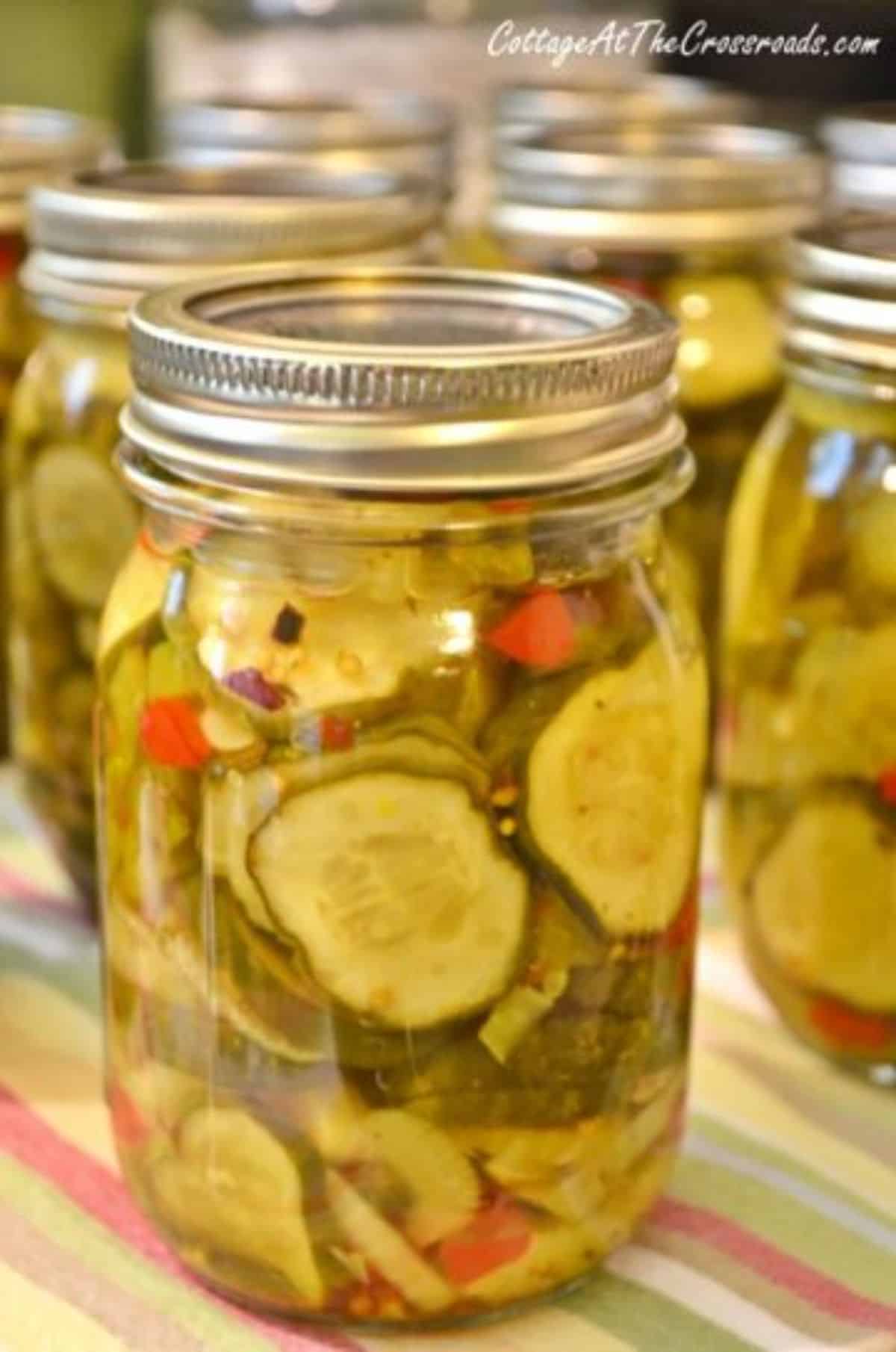 Bread and butter pickles are a favorite of almost every pickle lover, but this version has a twist not found in traditional recipes. Tasty straight out of the jar or piled atop a juicy burger, these zesty bread and butter pickles are a guaranteed hit.
What makes them so zesty, you ask? Well, the dish contains various unique ingredients, including jalapeños, red pepper flakes, and turmeric, thus putting a new twist on an old favorite.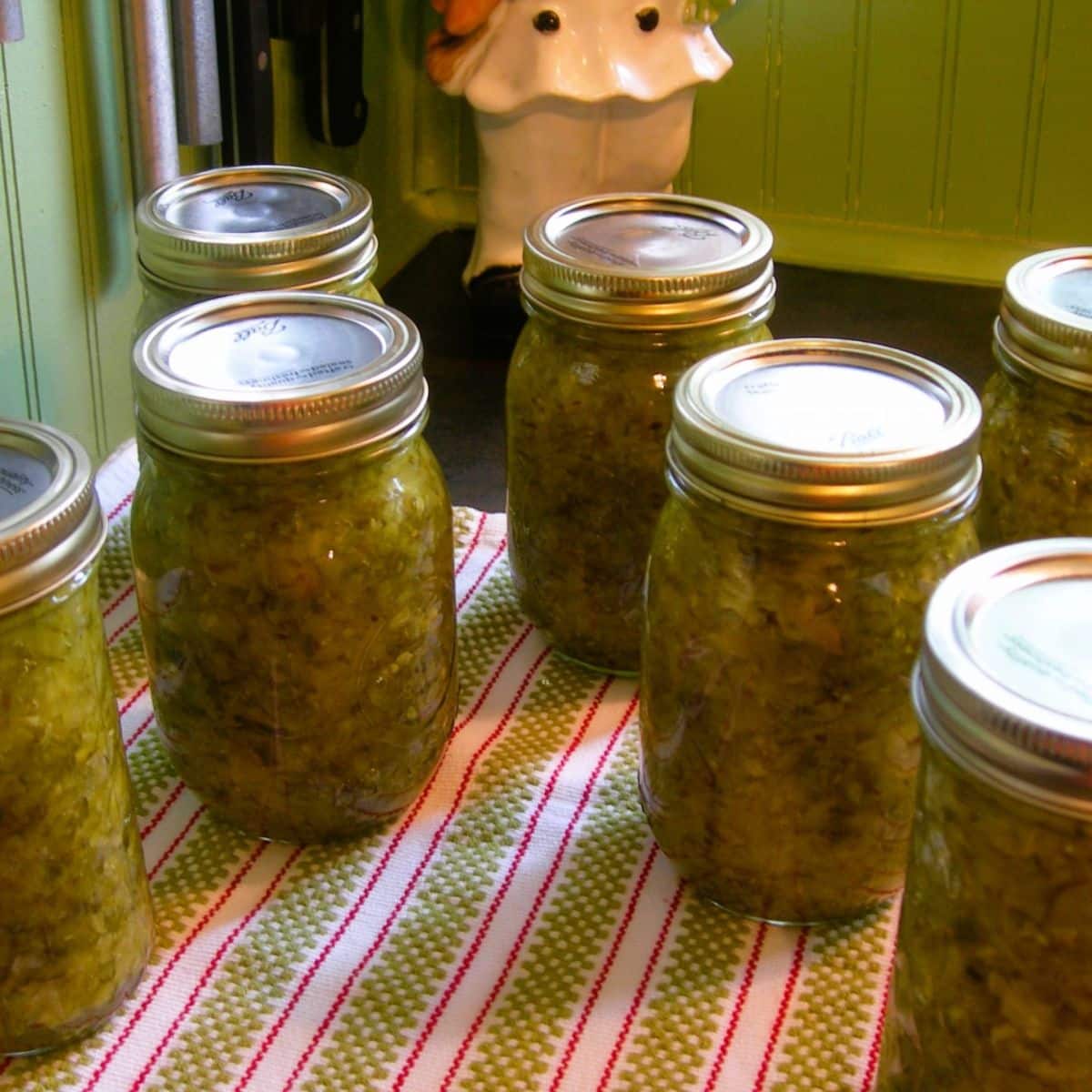 From picnics to family dinners, this homemade dill relish is the ideal condiment for every occasion. With its perfect balance of sweetness and tanginess, this delicious spread instantly stands out from others in the market. Plus, it lacks the vinegary taste typical in other relishes.
Lucky for you, this is even a great recipe for beginners! All you need to do is chop the ingredients, mix them, boil them, pour them into prepared jars, and complete the canning process. Ta-da!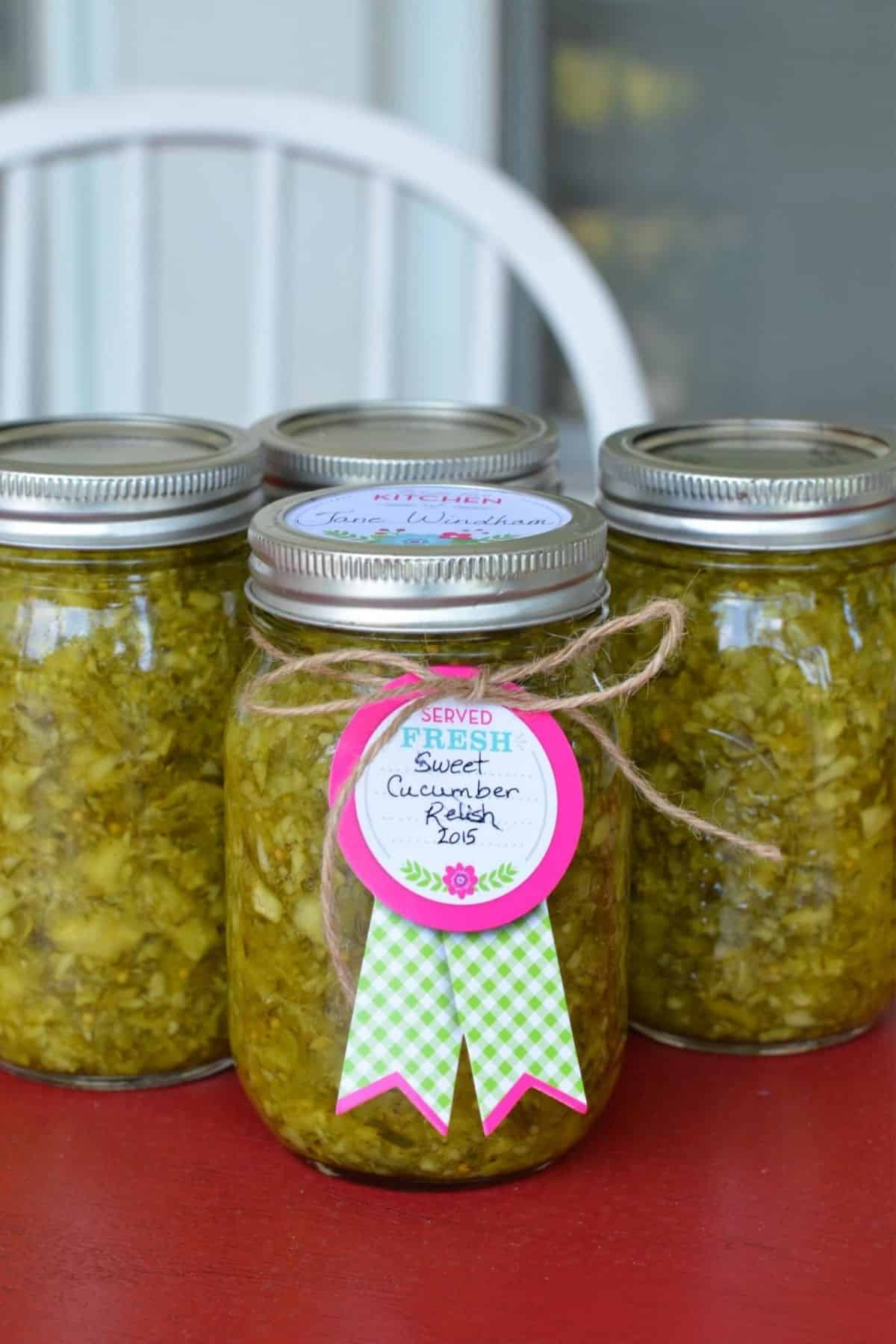 If you've never thought of relish as a dip for chips, we're about to blow your mind! This sweet cucumber relish recipe perfectly complements everything, including sandwiches, burgers, salads, and more.
Plus, it has a shelf life of one year, which can be extended to 18 months if refrigerated. How cool is that?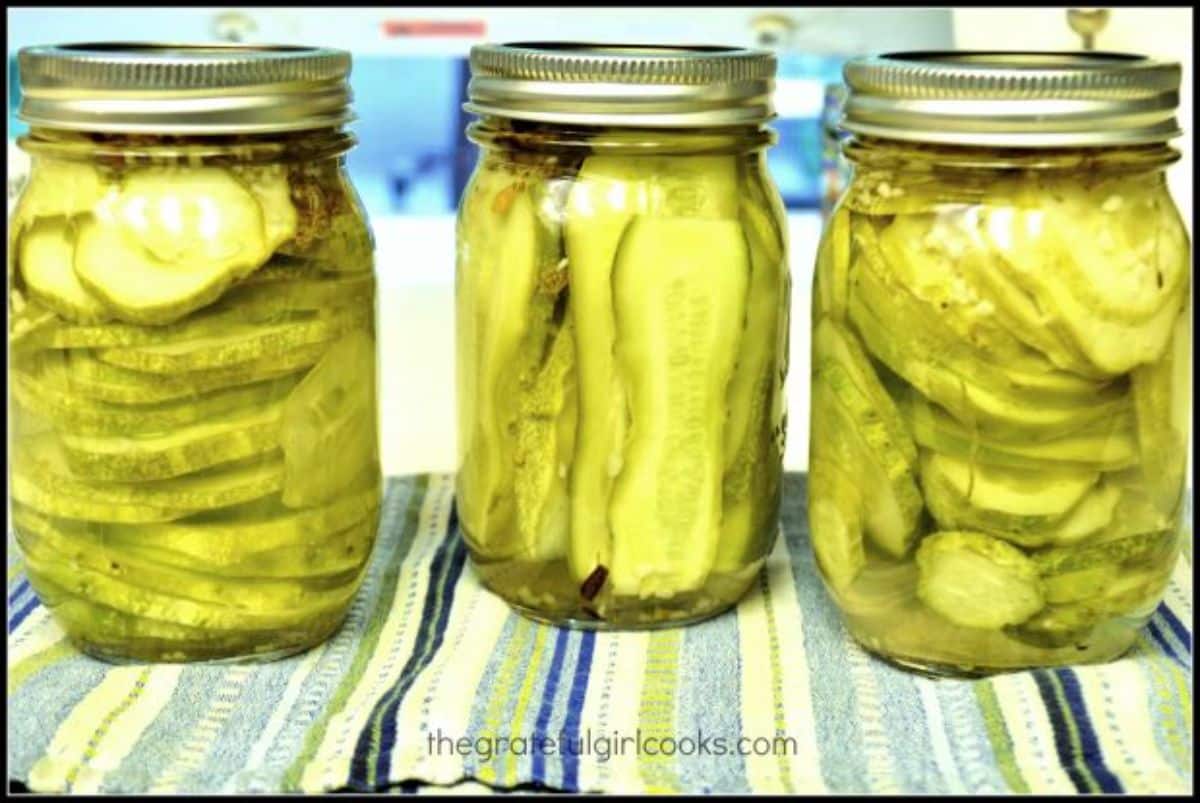 Guaranteed to delight your taste buds, this recipe features amazingly crunchy pickles with a tangy garlic flavor like no other. To spice things up a little, you can cut the pickles into any shape, including spears, thin slices, and sandwich-style chips.
The key to this recipe is the amount of garlic you include and the vinegar you use to make the brine. Feel free to adjust the recipe to meet your preferences, and let the pickles remain as garlicky as you like!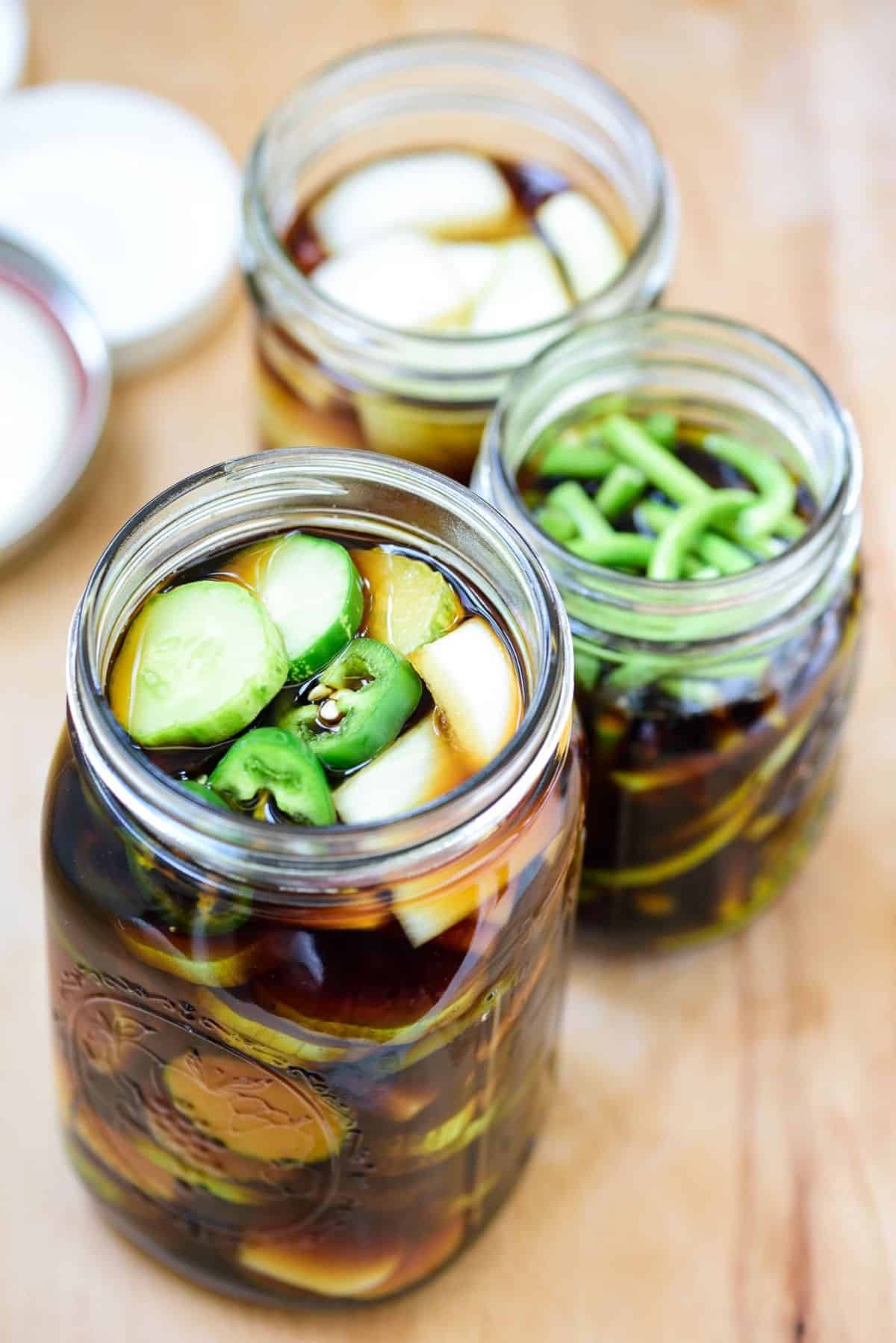 Meet jangajji: a deliciously different Korean recipe for pickles. Though the recipe doesn't involve traditional canning, it still allows you to put several containers in the refrigerator for up to four weeks. However, you can complete a conventional canning process after a few days of pickling to increase storage life if needed.
And the best part? You only need four simple ingredients to let the magic happen: pickling cucumbers, soy sauce, vinegar, and sugar. Yes, you heard that right!
One of our all-time favorite foods for snacking is the gherkin pickle. It is not only a delightful treat but also a great way to utilize small-sized pickles.
Simply put, the trick to perfecting these beauties is soaking them overnight in brine. The flavor can also be tuned to taste using extra peppercorns, garlic, or dill. Doesn't that sound tempting?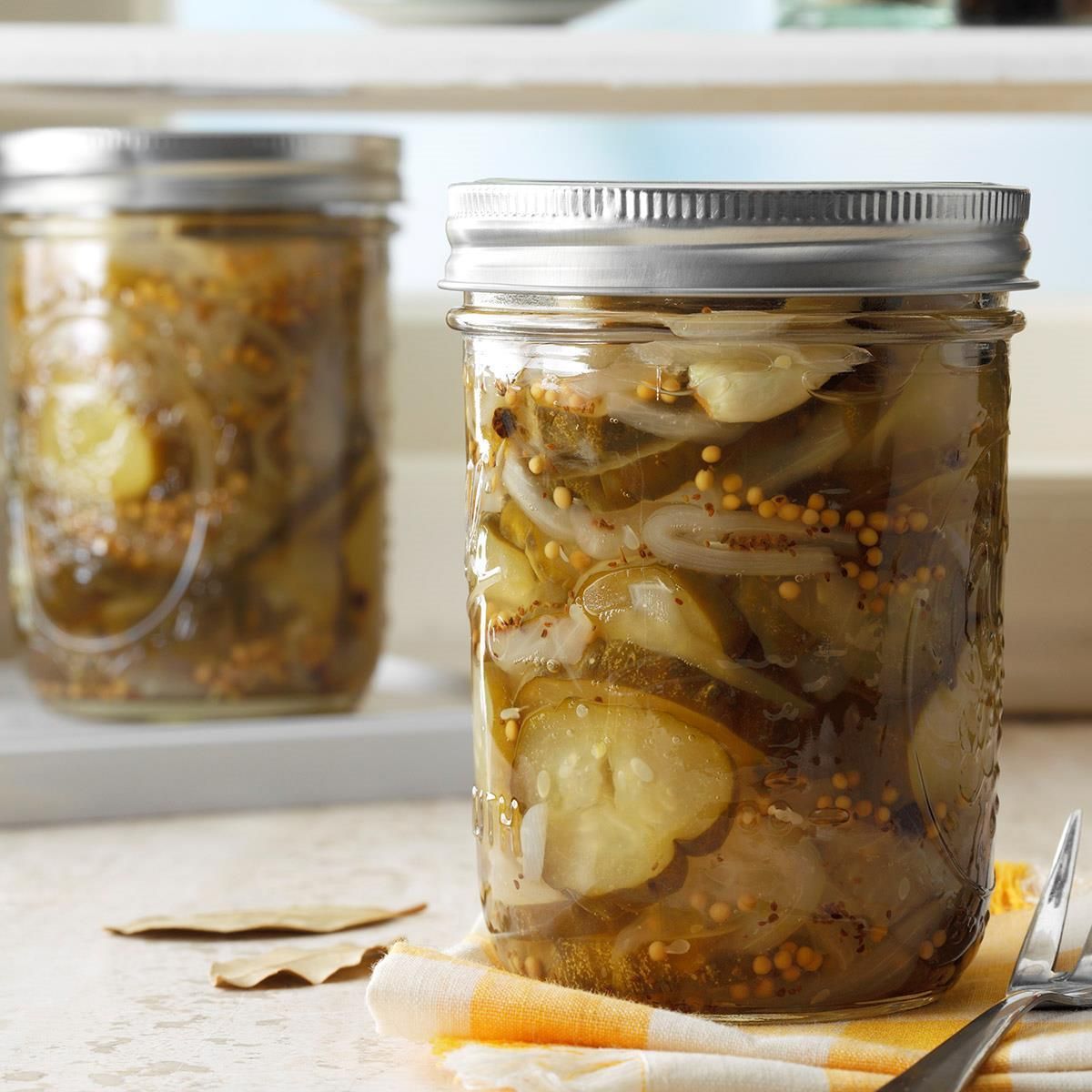 When slices of tangy dill pickles won't do, you can reach for a jar of these best-ever sweet pickles! All you need are white vinegar, cider vinegar, sweet onion, garlic, mustard seeds, celery seeds, and peppercorn to get things going.
Luckily, the recipe can easily be adjusted to suit anyone's taste buds. Plus, it is effortless to make and packs a lot of flavors, so what's not to love?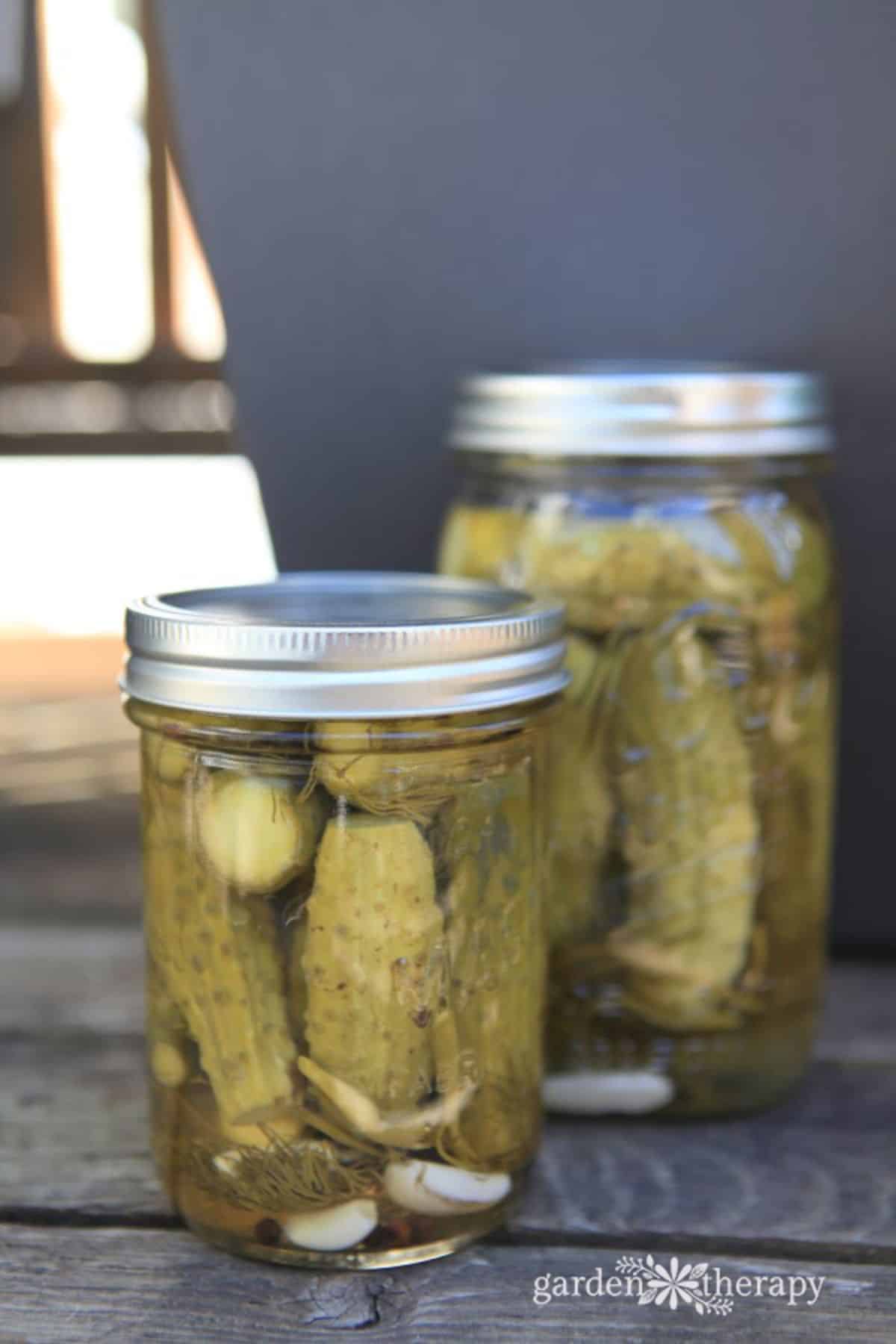 Remember those giant pickles that used to fill the jars on deli and meat counters? That's the exact sort of nostalgia this recipe addresses.
The secret to success here is not only the size of the pickle but also the use of non-chlorinated water, fresh flowering dill, and plenty of fresh garlic cloves. Get ready for a major blast from the past!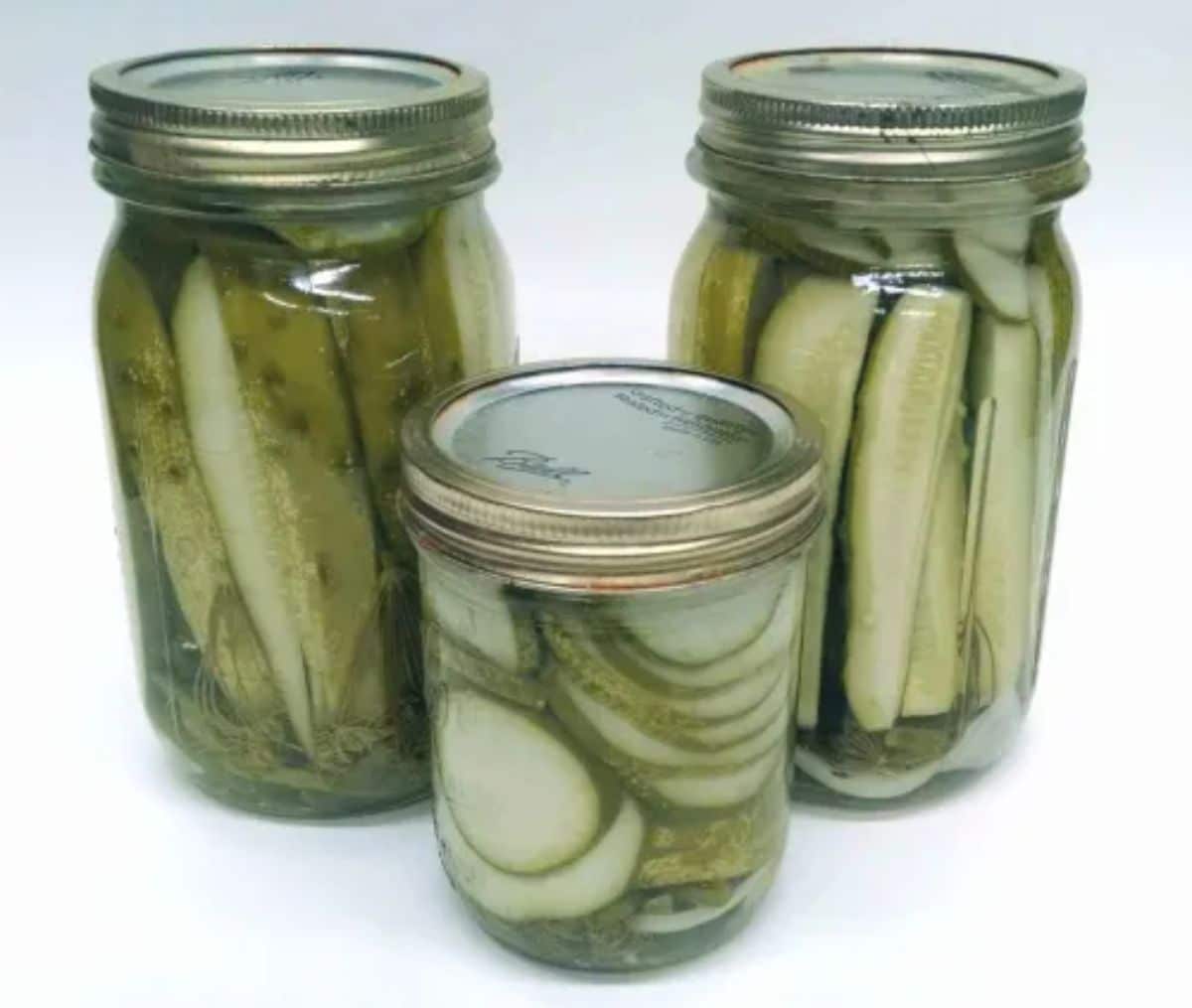 Let's be honest: there's nothing like a fresh jalapeño or a well-canned pickle. Now, imagine a recipe that combines the two. Heavenly, right?
Perfect for any occasion, these garlic jalapeño dill pickles are a mouthwatering treat. The process is not only incredibly easy to master but also promises zero sogginess. It doesn't get any better than that.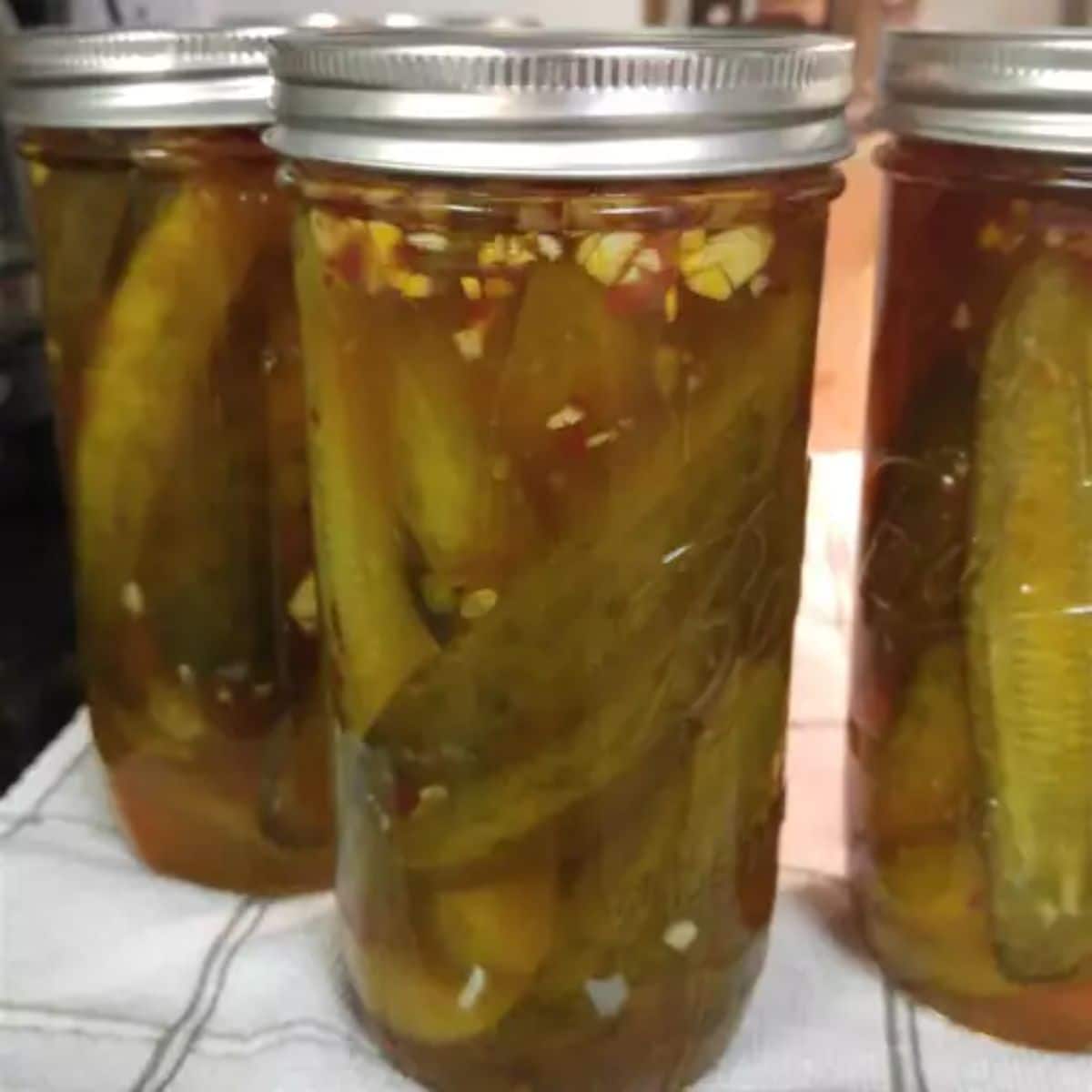 With a name like Texas Christmas Pickles, how can you not try this recipe? Thanks to some sugar, hot sauce, and garlic, these pickles are tantalizing for the taste buds.
Though this recipe uses previously canned dill pickles, there is no reason you can't follow your own recipe for dill pickles and adjust it accordingly or follow a boiling water bath to complete the process. Whatever floats your boat!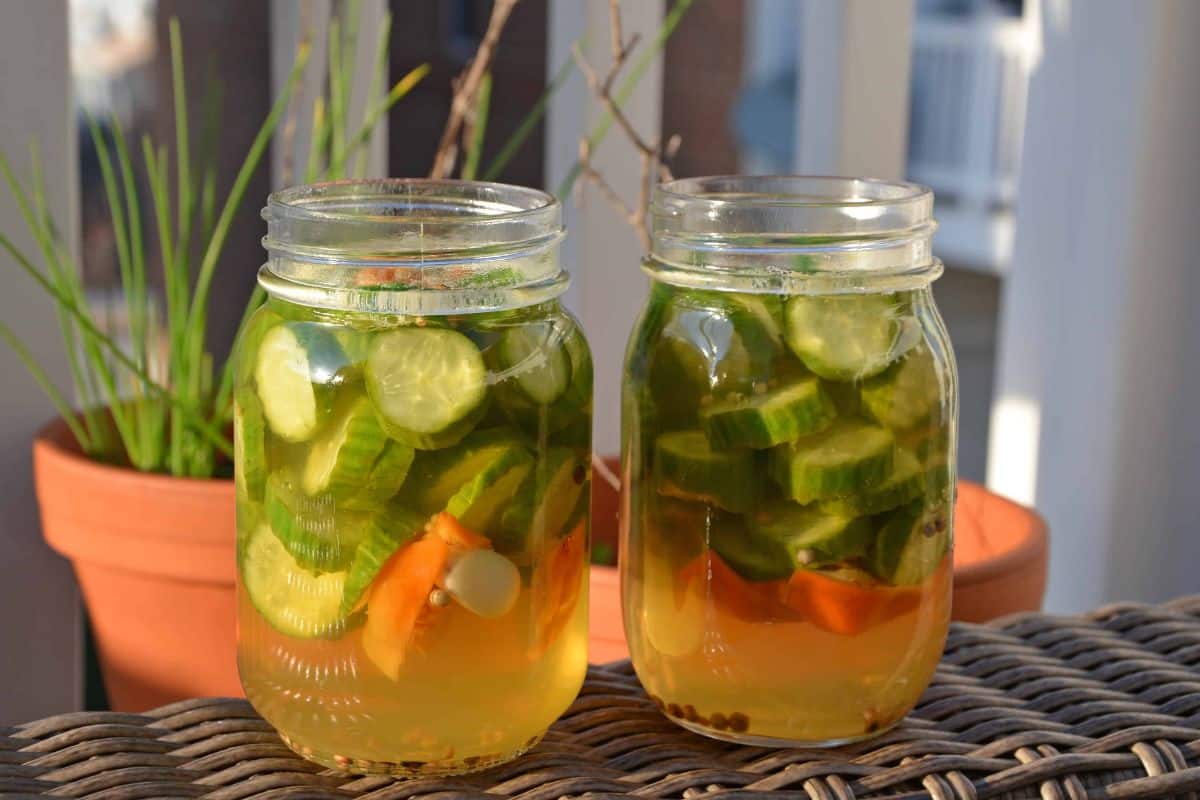 This honey habanero pickle recipe is a big winner in our books! Though it omits canning and opts for pickling instead, you can always stick to the former if that's more your thing.
To do so, simply use a boiling water bath and leave the sealed jars unopened for at least two weeks. For added flavor, consider adding beets, asparagus, or cabbage. This is the biggest game-changer if you ask us!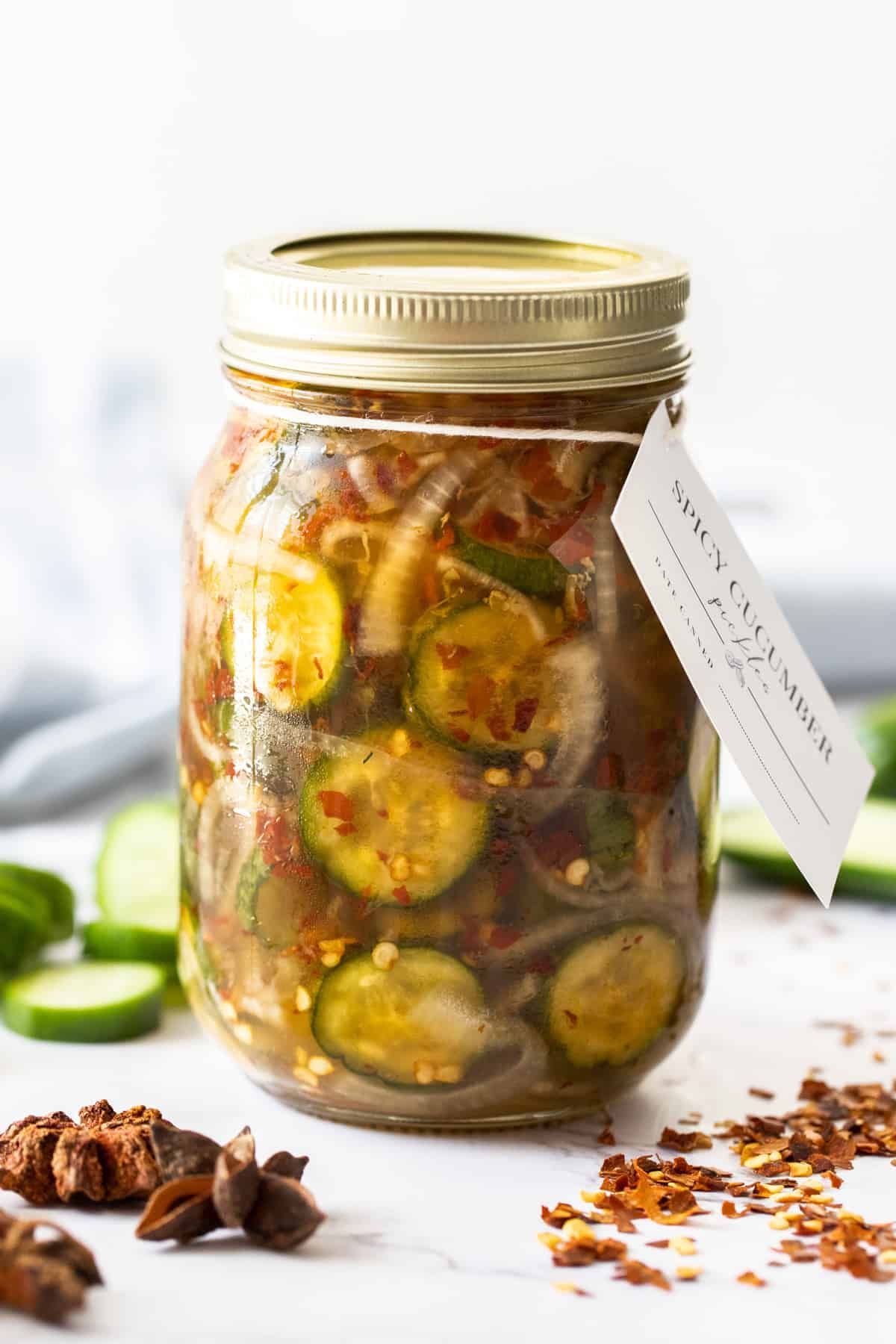 Get ready to tantalize your taste buds with these mouthwatering Spicy Chili Pickles! This recipe is sure to pack a punch of heat and flavor that will leave you craving for more.
The secret to these fiery pickles lies in the perfect blend of spicy ingredients. We'll be using a combination of dried chili flakes, onion, and ginger to create a pickle that's not for the faint of heart.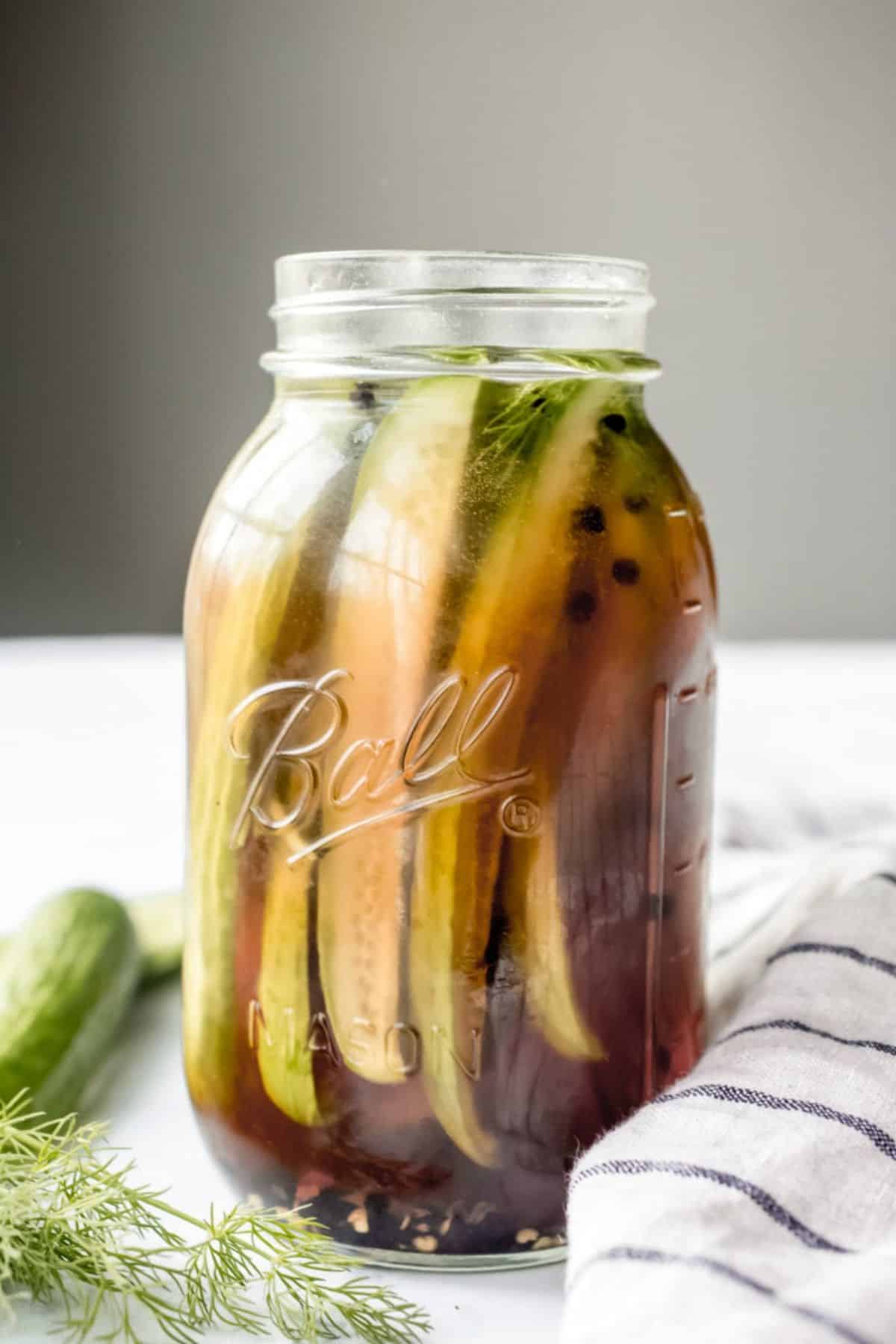 Simple in every sense of the word, this spicy beer pickle recipe involves your favorite IPA beer. Red pepper flakes and cider vinegar are other vital components of the flavor profile.
Though the recipe is written for uncanned pickles, a boiling water bath method will complete the canning process and lead to a longer shelf life, which is essential.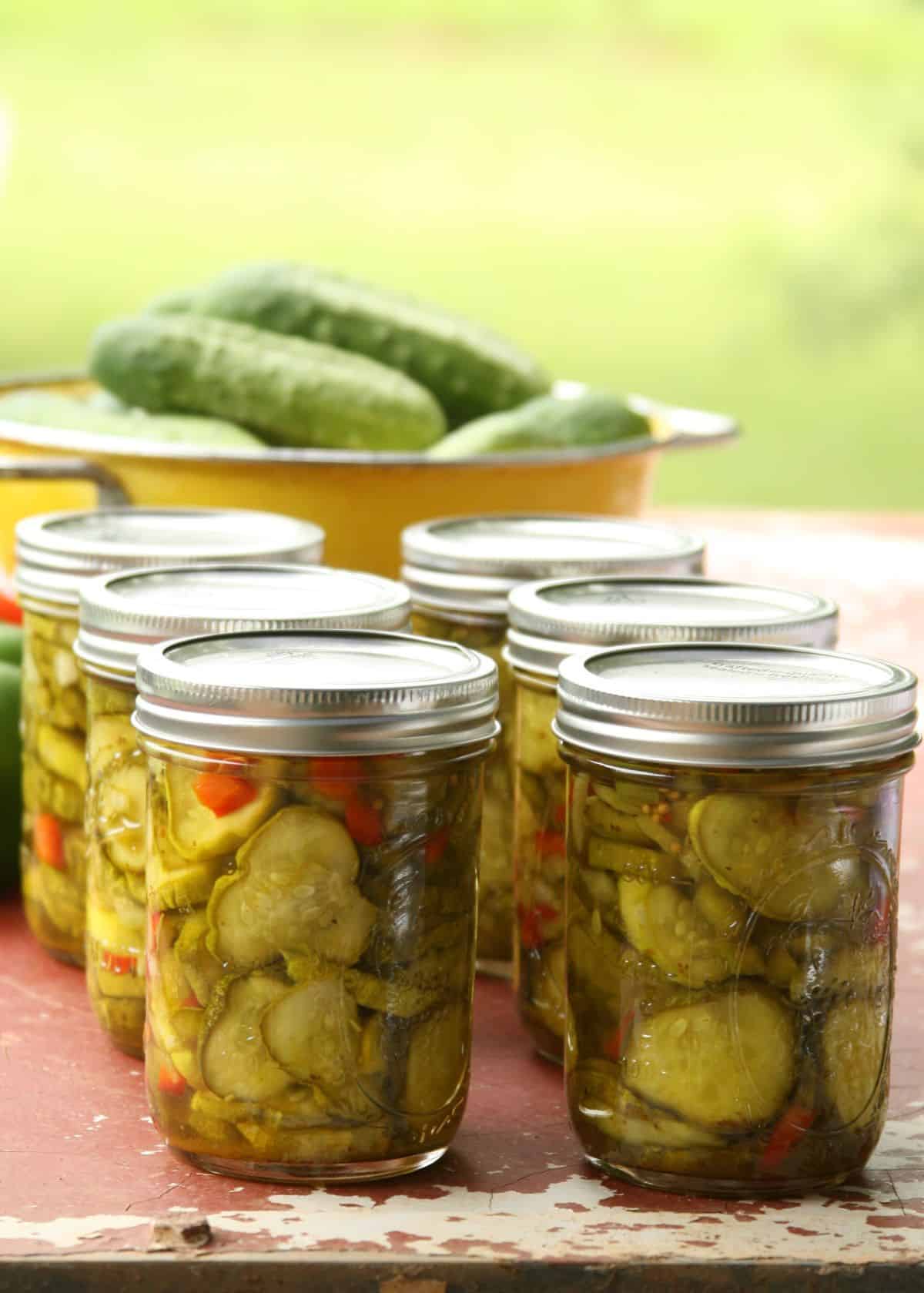 These traditional, tried-and-tested bread and butter pickles are pantry staples for pickle lovers. The phenomenal taste comes from ground cloves, celery seeds, mustard seeds, and turmeric.
What makes this recipe an instant standout is the utter simplicity of its ingredients. Plus, the canning process is even easier than you might think, which is a major plus point.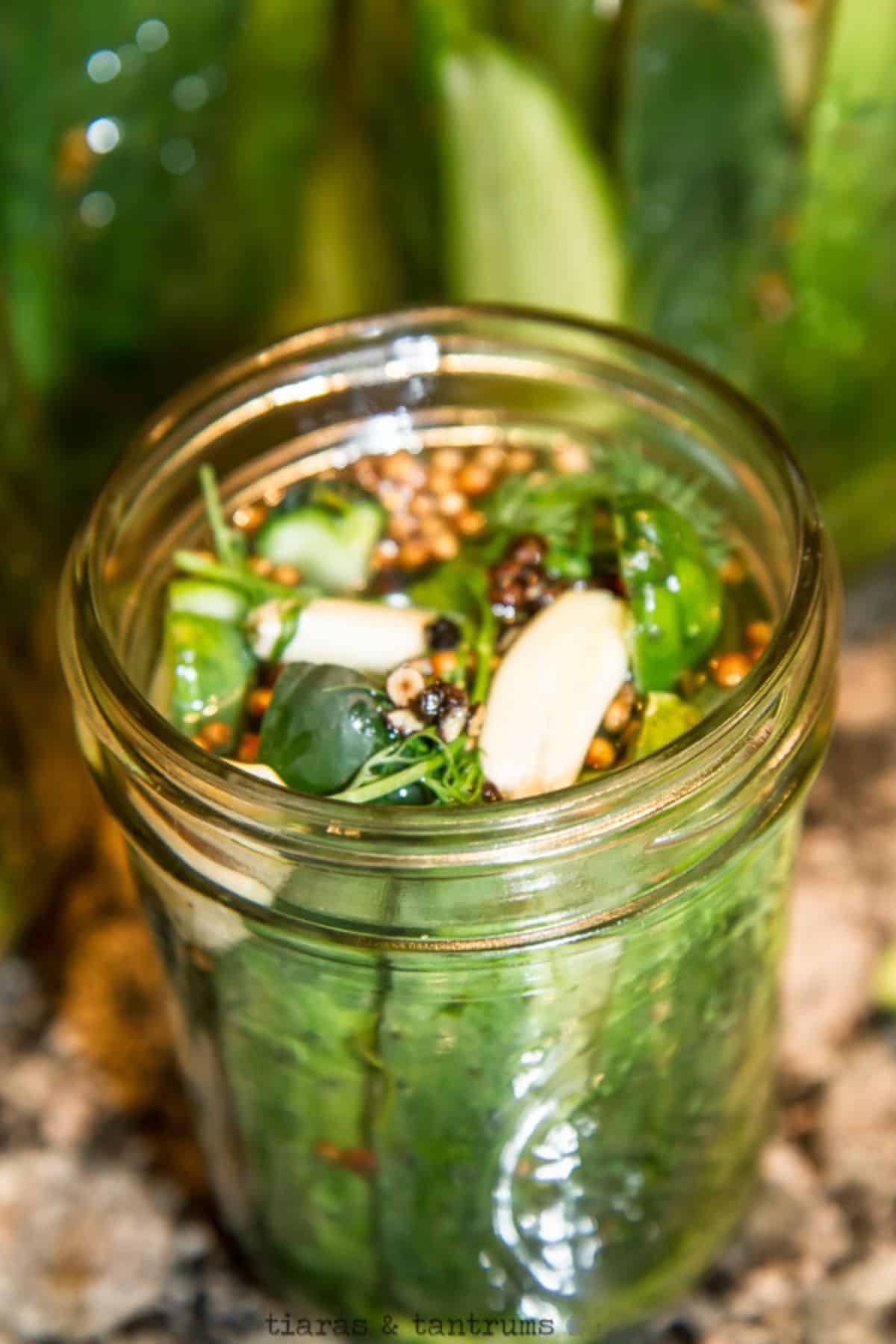 Just think about it: what could be better than kosher pickles? The fabulous taste of these dill pickles is 100% something to write home about. And while the recipe is meant for a four-jar batch, the numbers can easily be halved, doubled, or tripled if you have plenty of pickling cucumbers.
The recipe's most crucial step is ensuring equal parts of vinegar and water are used. Once you address that, the rest is smooth sailing.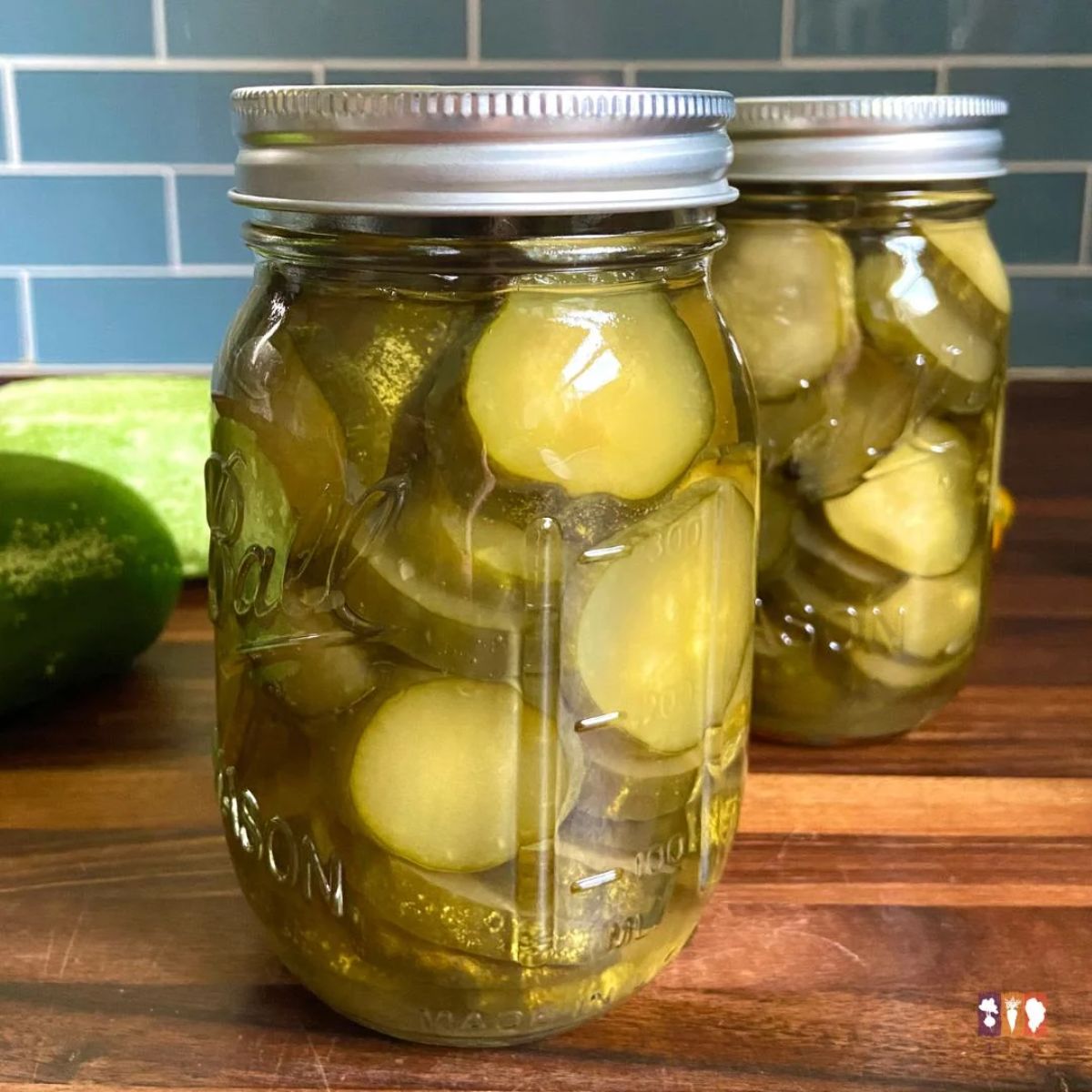 If you've never thought about using pickling lime as a main ingredient for canning, this crunchy lime pickle recipe is your sign to do so! Just ensure you have two days to complete the process since the cucumber slices must soak for 24 hours.
The end result will be a sweet, irresistible, and mouth-watering pickle that leaves the entire room in awe of you. Exciting, isn't it?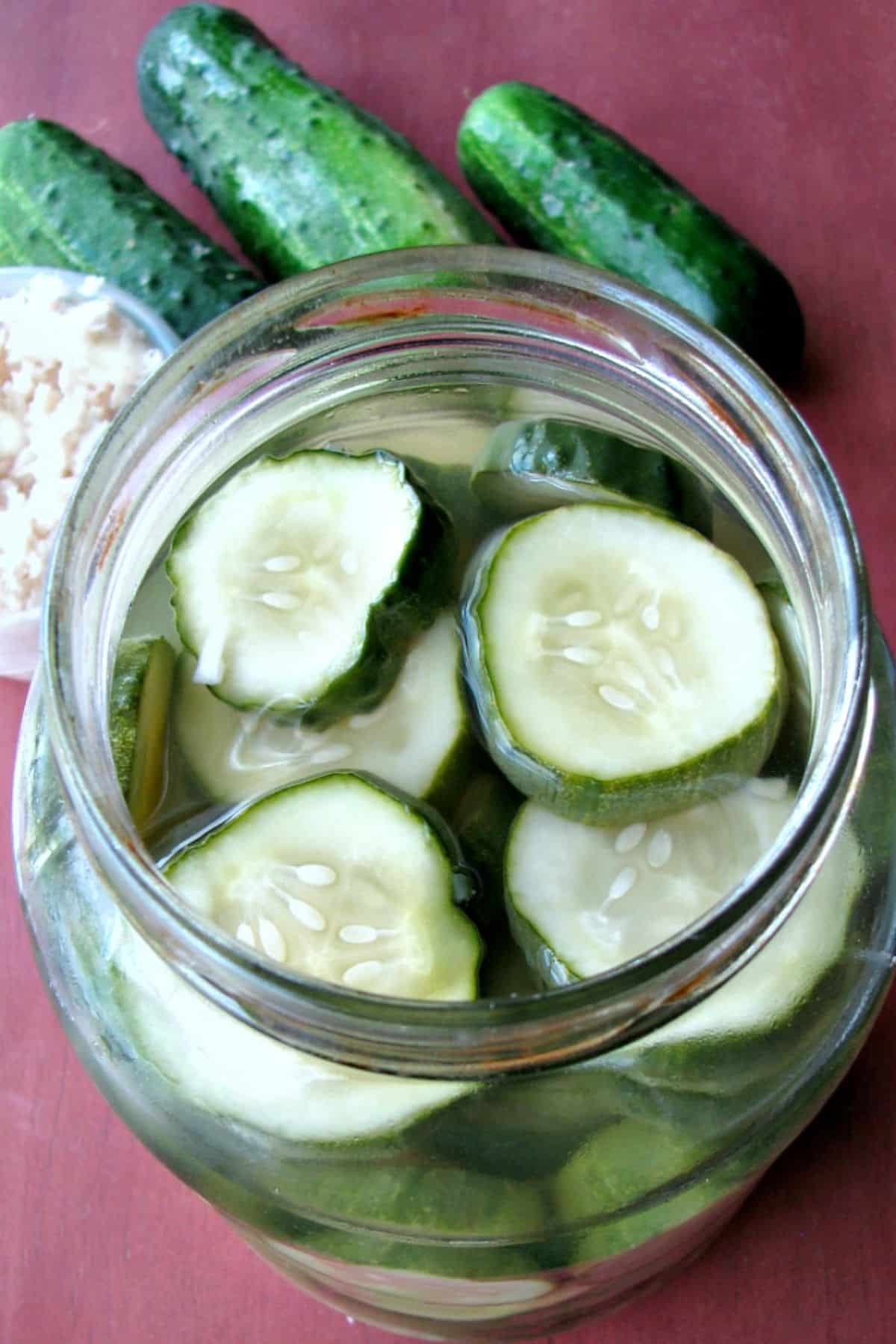 You can't go wrong with these sweet horseradish pickles! They're an absolute keeper, and the finished pickles taste delicious as a snack or piled on a sandwich.
To further elevate the punch of the recipe, feel free to use more horseradish and honey. And remember: though this recipe is written for refrigerator pickles, a boiling water bath will easily complete the canning process.
Conclusion
And there you have it! We hope you enjoyed our collection of excellent cucumber canning recipes. From dill relish to jangajji, the innovative recipes on our list are guaranteed to keep your pickles fresh throughout the year.
Bear in mind that the level of spiciness or sweetness is easily adjustable, and the batches can always be halved or doubled to meet your canning goals.
So, without wasting any time, gather your tools, pile up the produce, and start canning! Your taste buds will thank you later.