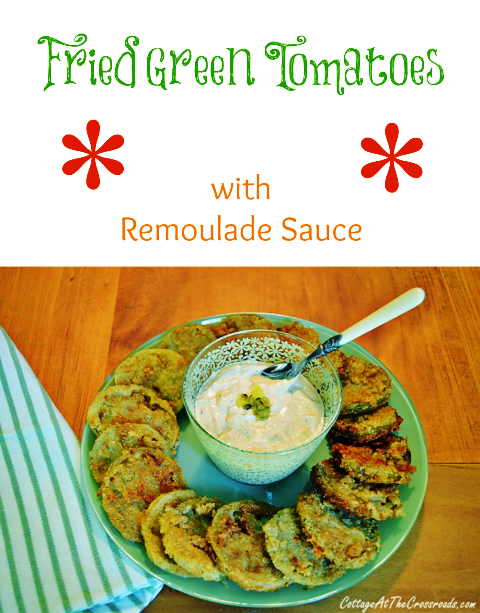 I made some fried green tomatoes yesterday and they were so delicious that I thought you might like the recipe, too. You know, you really can't let summertime slip by without making some of these.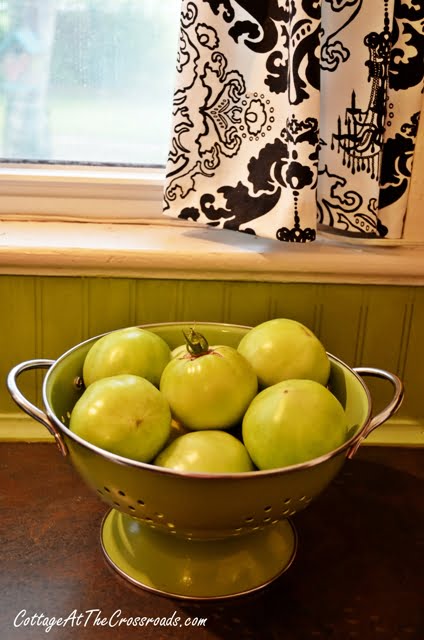 To make this dish you are going to need about 4 or 5 green tomatoes. Luckily, our plants are still producing plenty of tomatoes, but if you don't have any homegrown tomatoes, you can usually find them at farmers' markets at this time of year.
This post may contain Amazon or other affiliate links. As an Amazon associate, I earn from qualifying purchases. If you purchase anything through any affiliate link, I may earn a small commission at no extra charge to you. All opinions are my own.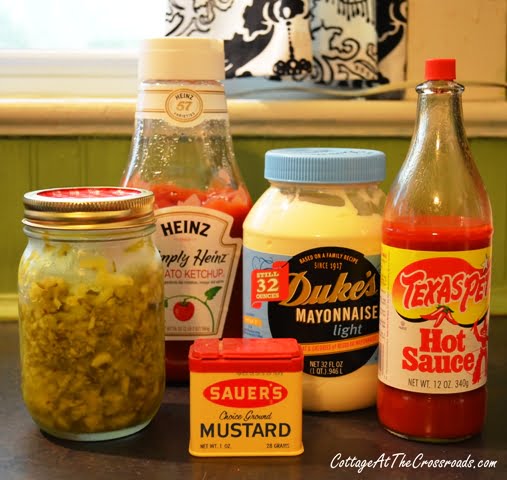 I start by making the remoulade sauce because you can make it earlier in the day and store it in the refrigerator. You will need 1 cup mayonnaise, 3 tablespoons ketchup, 2 tablespoons dill relish, 1 1/2 teaspoons dry mustard, a few drops of hot sauce such as Texas Pete, and salt and pepper to taste.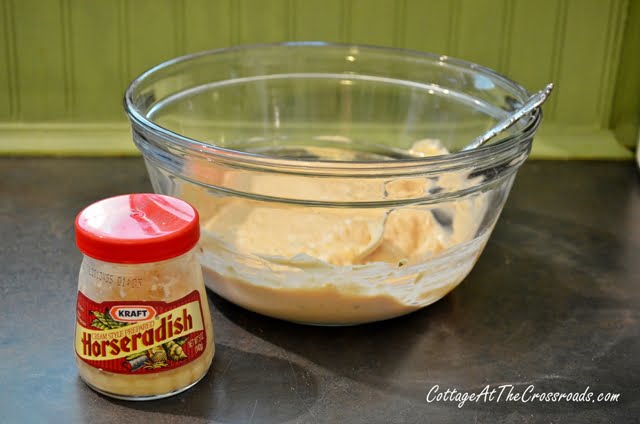 We like things pretty spicy around here so I also add 2 tablespoons of prepared horseradish. Cover and store the sauce in the refrigerator until you are ready to serve.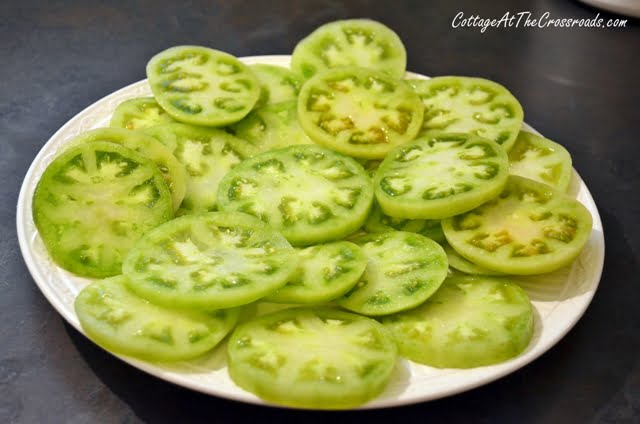 Wash and slice your green tomatoes. Leave the peel on the tomatoes and slice them about 1/4 inch thick. Be careful not to slice them too thin or they'll fall apart as you are cooking them!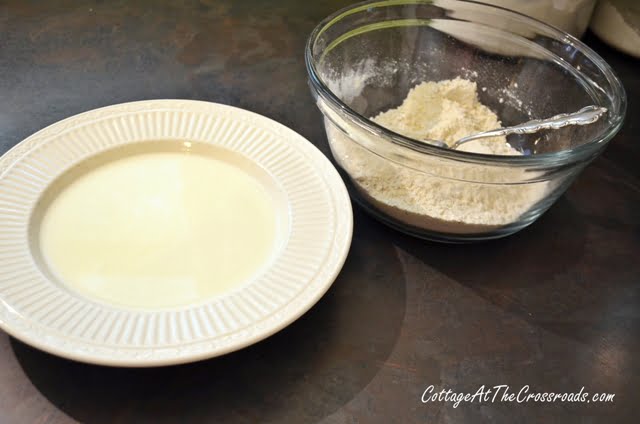 To make a coating for your tomatoes, mix together 3/4 cup yellow cornmeal, 3/4 cup all-purpose flour, 3/4 cup panko Japanese breadcrumbs, a teaspoon each of salt, pepper, and garlic salt, and a pinch of cayenne pepper. In a shallow bowl, add 1 cup buttermilk and place your two bowls side by side.
Meanwhile, heat 1/2 cup vegetable oil over medium-high heat in a heavy pan, preferably a cast-iron skillet.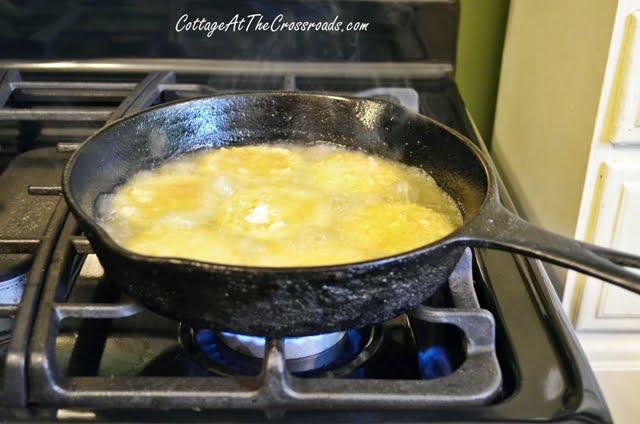 Dip each tomato slice in the buttermilk and dredge in the cornmeal mixture. Fry the tomatoes, in batches, until the crust is golden brown and crunchy, about 4-5 minutes on each side.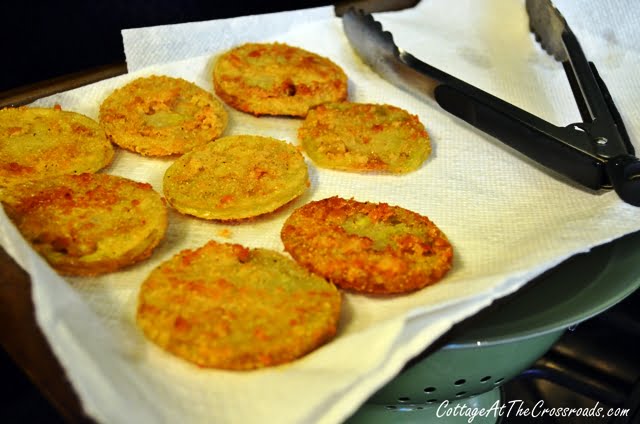 Drain the tomatoes on paper towels.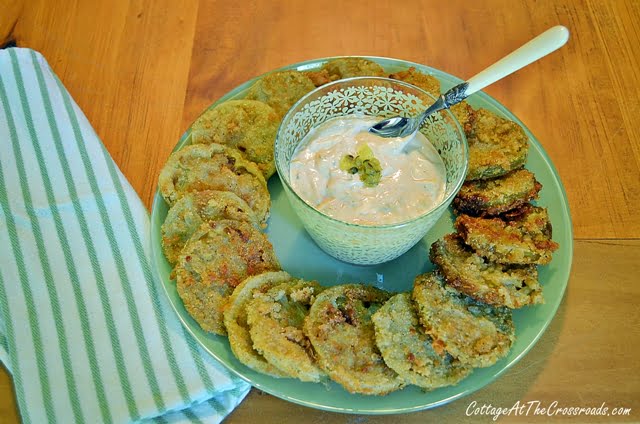 Transfer the fried tomatoes and the remoulade sauce to a serving platter. There are certain dishes that scream summertime and this is one of them.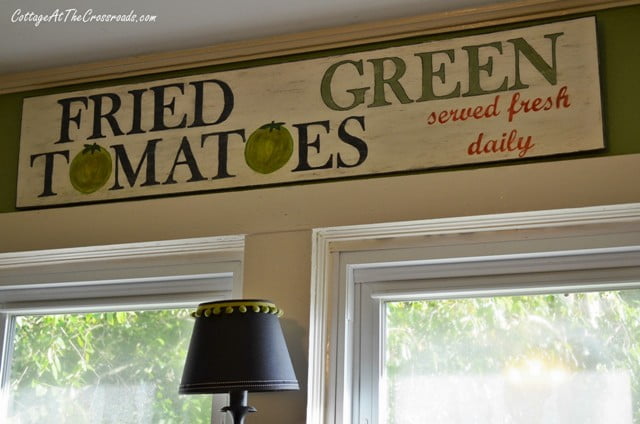 We like them so much that I made a Fried Green Tomatoes wooden sign to hang in our kitchen!
If you'd like a printable version of this recipe, click HERE.
I'm joining:
Blitzed on Pinterest [email protected]'s
Metamorphosis [email protected]Between Naps on the Porch
Wow Us [email protected]Savvy Southern Style
Homework [email protected]Worthing Court