If you're a fan of blueberries, you know that the season for these delicious little berries is short-lived. But fear not. Canning is an excellent way to preserve blueberries and enjoy their goodness all year round.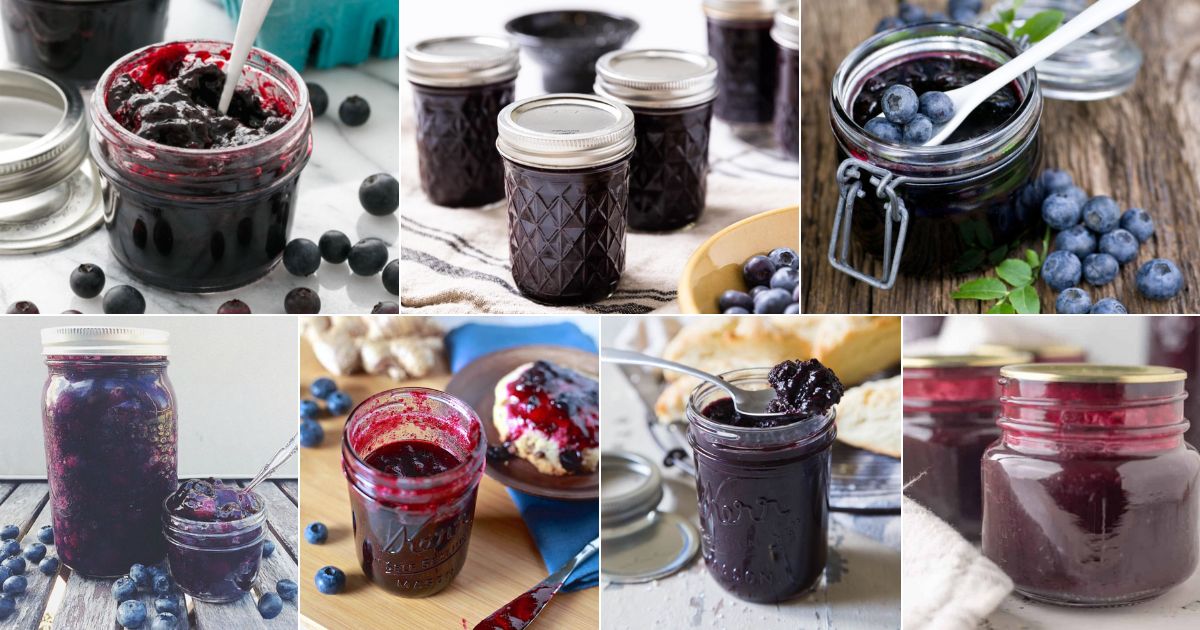 With their sweet, juicy flavor, blueberries make an excellent addition to all sorts of canned goods, from jams and jellies to pies and cakes. In this article, we'll share 11 amazing blueberry canning recipes that satisfy your cravings for this summertime fruit, even when it's out of season. Whether you're a seasoned canner or just starting, these recipes are easy to follow and produce delicious results.
Contents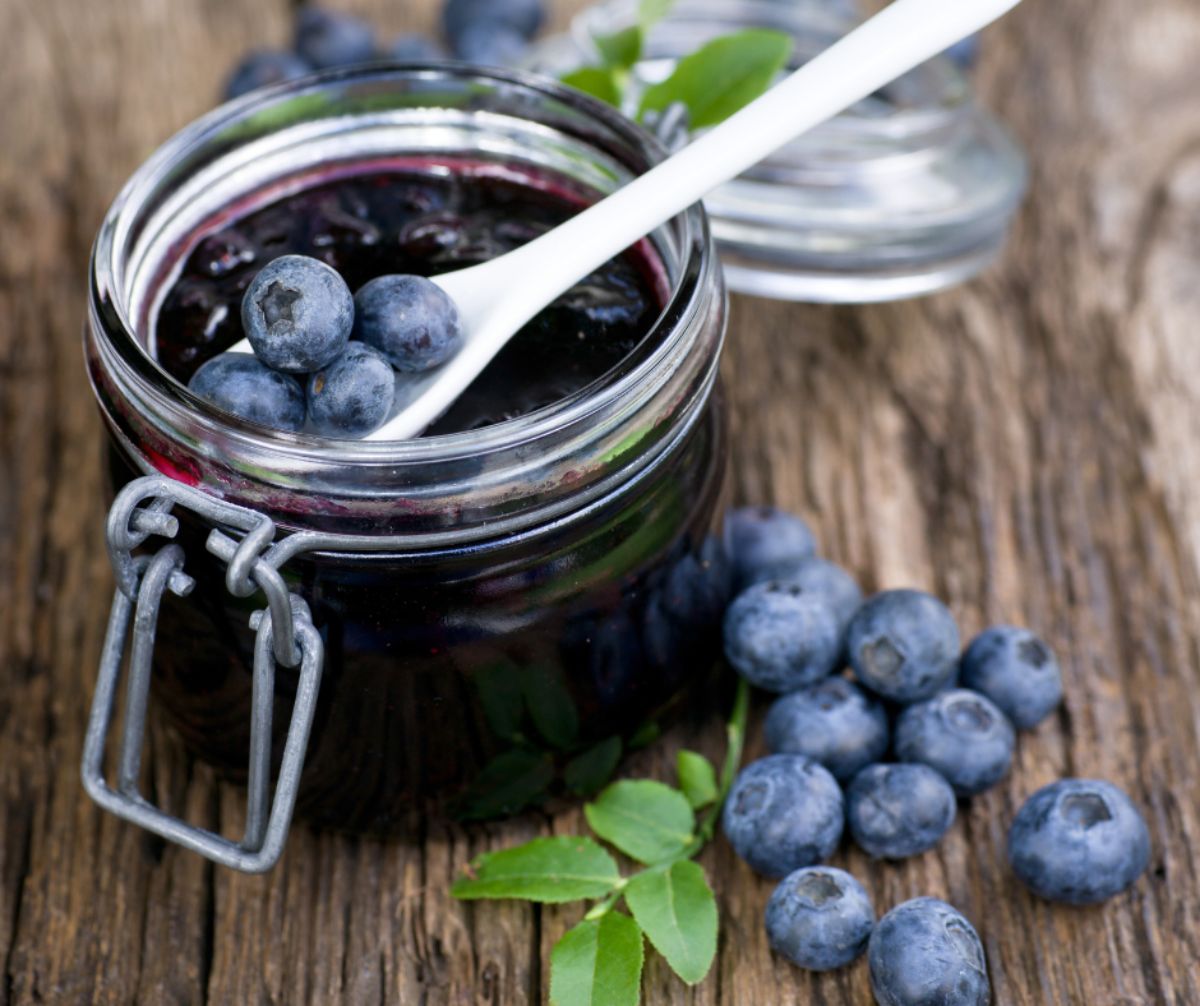 As a chef who loves experimenting with blueberry canning recipes, let me tell you about canned blueberries in syrup. This dish is the perfect way to enjoy the sweetness and juiciness of blueberries all year round. The syrup adds more sweetness to the berries, making them even more irresistible. When you take a bite of these canned blueberries, your taste buds will be delighted with the burst of flavor from the combination of the tangy blueberries and the sweet syrup.
I highly recommend pairing this dish with some freshly baked scones or biscuits, as the sweetness of the syrup complements the buttery flavors of these baked goods perfectly. The best part about this dish is that it's straightforward and requires only a few simple ingredients. With some blueberries, sugar, and water, you can have a delicious and satisfying treat that's sure to impress.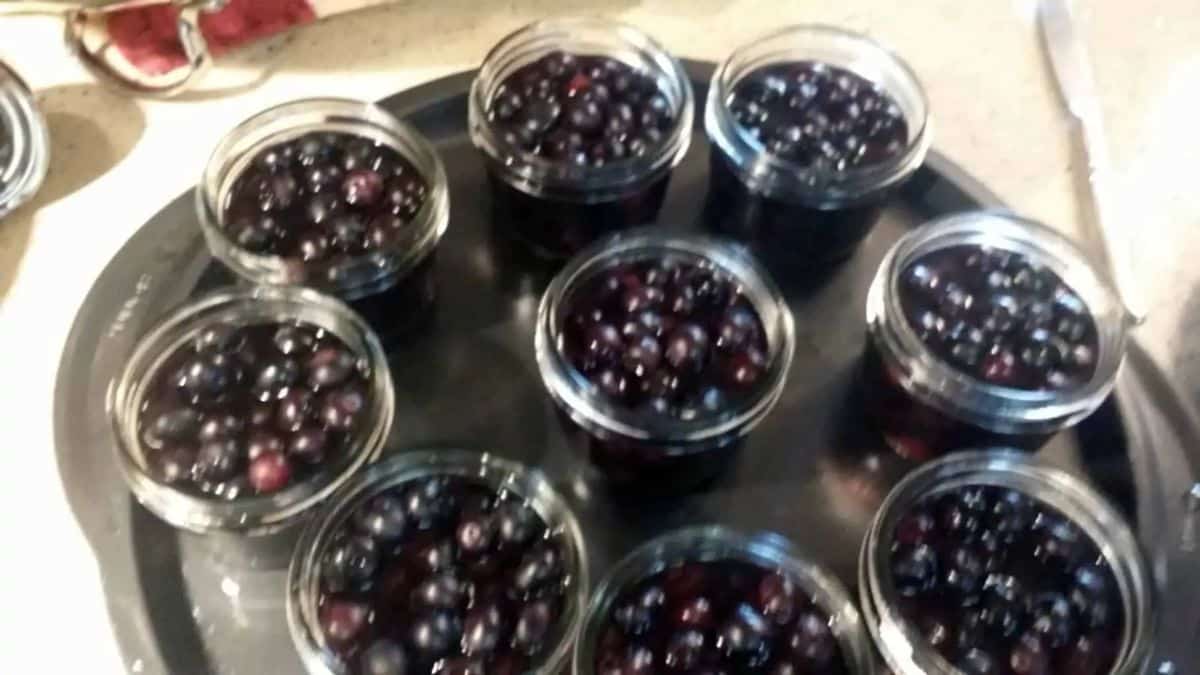 Picture this: plump, juicy blueberries that burst with flavor when they hit your tongue. That's what you can expect from canned blueberries. This simple yet delicious dish is perfect for when fresh blueberries are out of season or when you want to enjoy the taste of blueberries without the fuss of baking a pie or making a jam. Canned blueberries' flavor profile showcases the berries' natural sweetness.
They taste amazing, but you can pair them with vanilla ice cream or Greek yogurt for a tangy twist. The best part? This dish requires only two ingredients: blueberries and water. It's effortless to make and is a great way to preserve the goodness of fresh blueberries for later. So next time you come across a batch of blueberries, try canned blueberries and enjoy the taste of summer all year.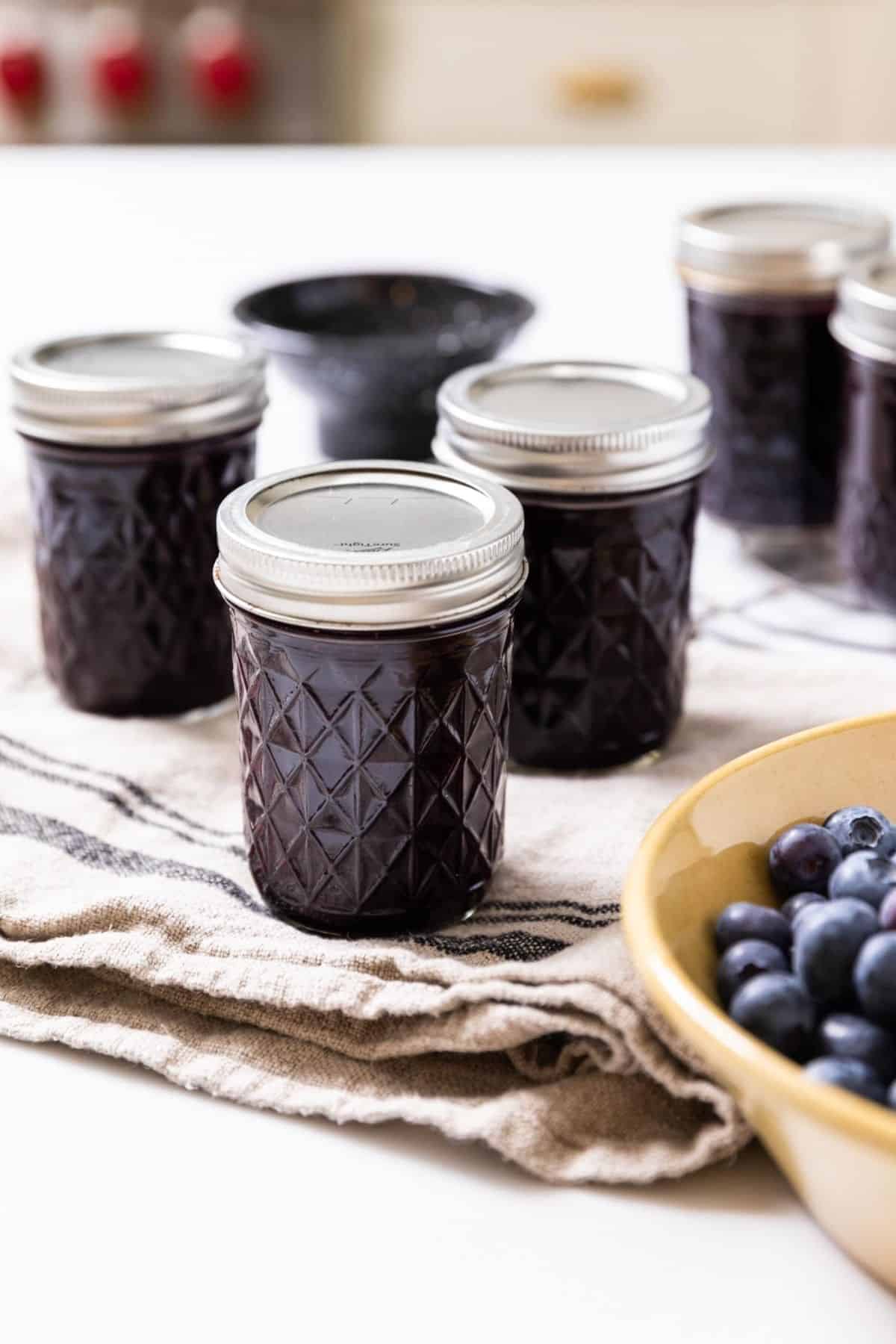 This delicious and versatile spread has a rich and fruity flavor that perfectly captures the essence of blueberries. For a decadent breakfast, spread some blueberry jam on a warm croissant, or add it to your oatmeal or yogurt for a fruity flavor. The best part about this dish is that it requires only a handful of ingredients, including blueberries, sugar, and lemon juice.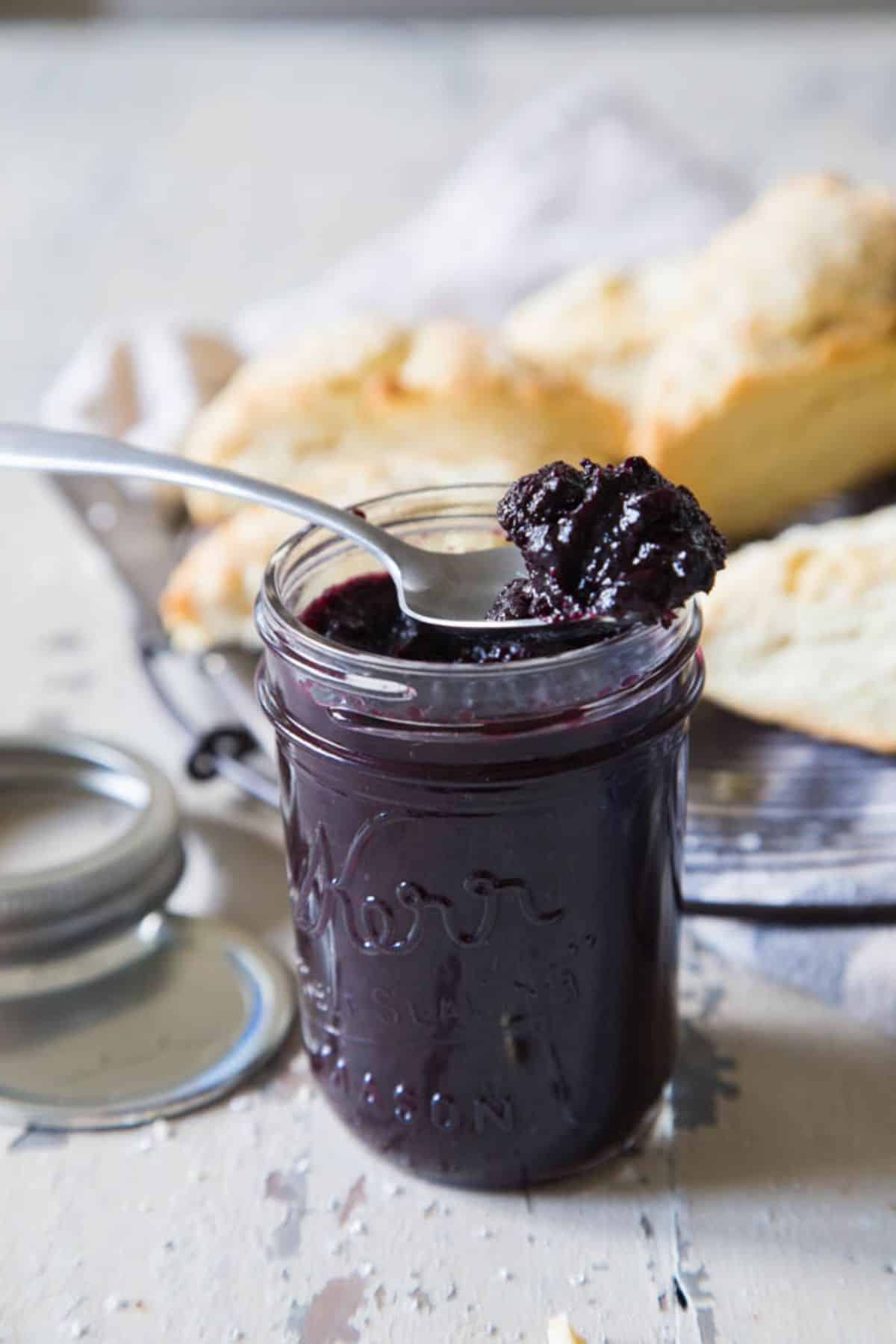 This silky-smooth butter is made by blending fresh blueberries, butter, sugar, and a touch of cinnamon for a warm and cozy flavor. The result is a deliciously creamy spread with a rich and fruity flavor, perfect for breakfast or brunch. Blueberry butter is lovely on warm biscuits, toast, or pancakes and will impress your guests with its unique taste.
Combining the tart blueberries with the creamy butter creates an indulgent and refreshing flavor profile. This dish requires only a few simple ingredients and is incredibly easy to make, making it an excellent option for anyone who loves experimenting in the kitchen.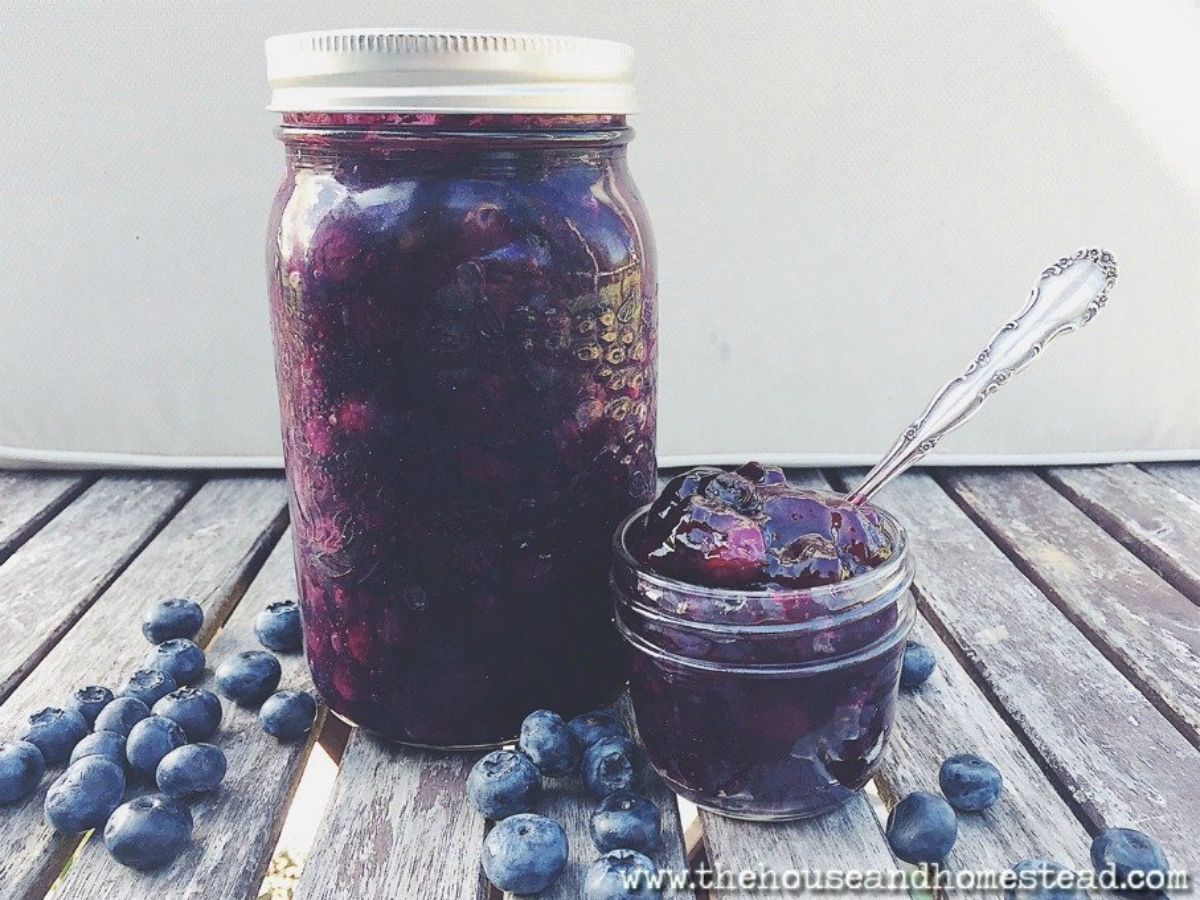 Blueberry pie filling is a dessert that is hard to resist. This filling has a rich and fruity flavor that perfectly captures the essence of blueberries. The combination of sweet blueberries with the tartness of lemon juice creates a perfect balance of flavors. The filling has a slightly thick and syrupy consistency that is perfect for pies, tarts, or even as a topping for ice cream.
You can pair this filling with a buttery and flaky pie crust or serve it as a topping on a warm slice of pound cake. This recipe requires only a handful of ingredients, including blueberries, sugar, cornstarch, and lemon juice, making it an easy and delicious dessert option for any occasion.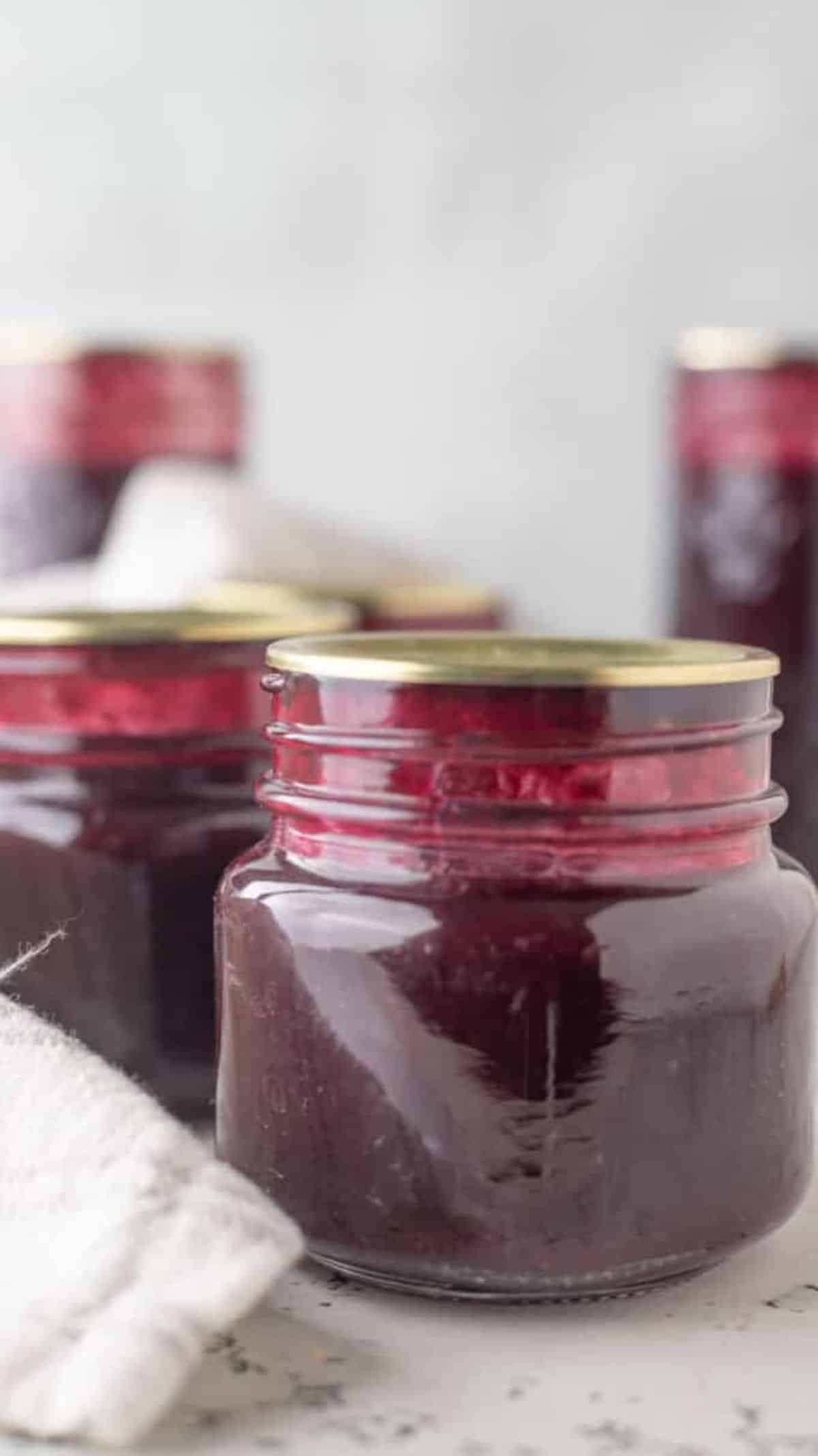 When it comes to blueberry canning recipes, one of the most versatile and delicious options is blueberry syrup. The syrup is made by simmering fresh blueberries with sugar and water until the mixture thickens into a luscious and velvety consistency.
The sweetness of the sugar complements the tartness of the blueberries, resulting in a perfect balance of flavors. This syrup is excellent for breakfast pancakes or waffles and can also be used to sweeten drinks or as a topping for desserts. You can also drizzle it over a bowl of yogurt or oatmeal for a healthy and delicious breakfast. The possibilities are endless!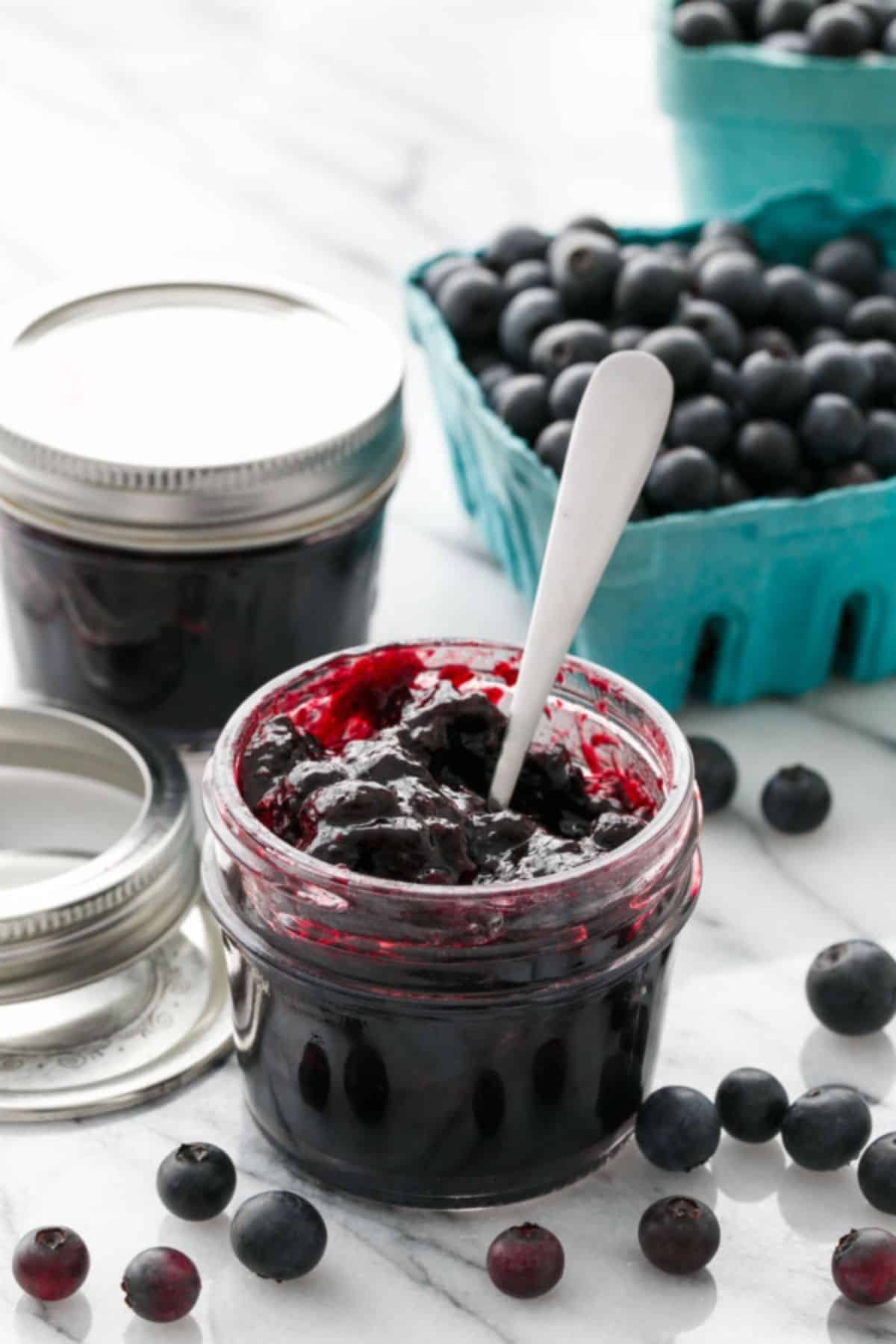 The jam is made by cooking fresh blueberries with sugar, lemon juice, and vanilla extract until the mixture thickens and reaches a jam-like consistency. The sweetness of the sugar is balanced perfectly with the tartness of the blueberries, while the vanilla extract adds a subtle depth of flavor that makes this jam genuinely unique.
Blueberry vanilla jam pairs perfectly with toast or croissants for breakfast or as a topping for a scoop of vanilla ice cream for a sweet and indulgent dessert. You can even use it to make a quick and easy blueberry vanilla cheesecake or layer it into a parfait with yogurt and granola for a healthy snack.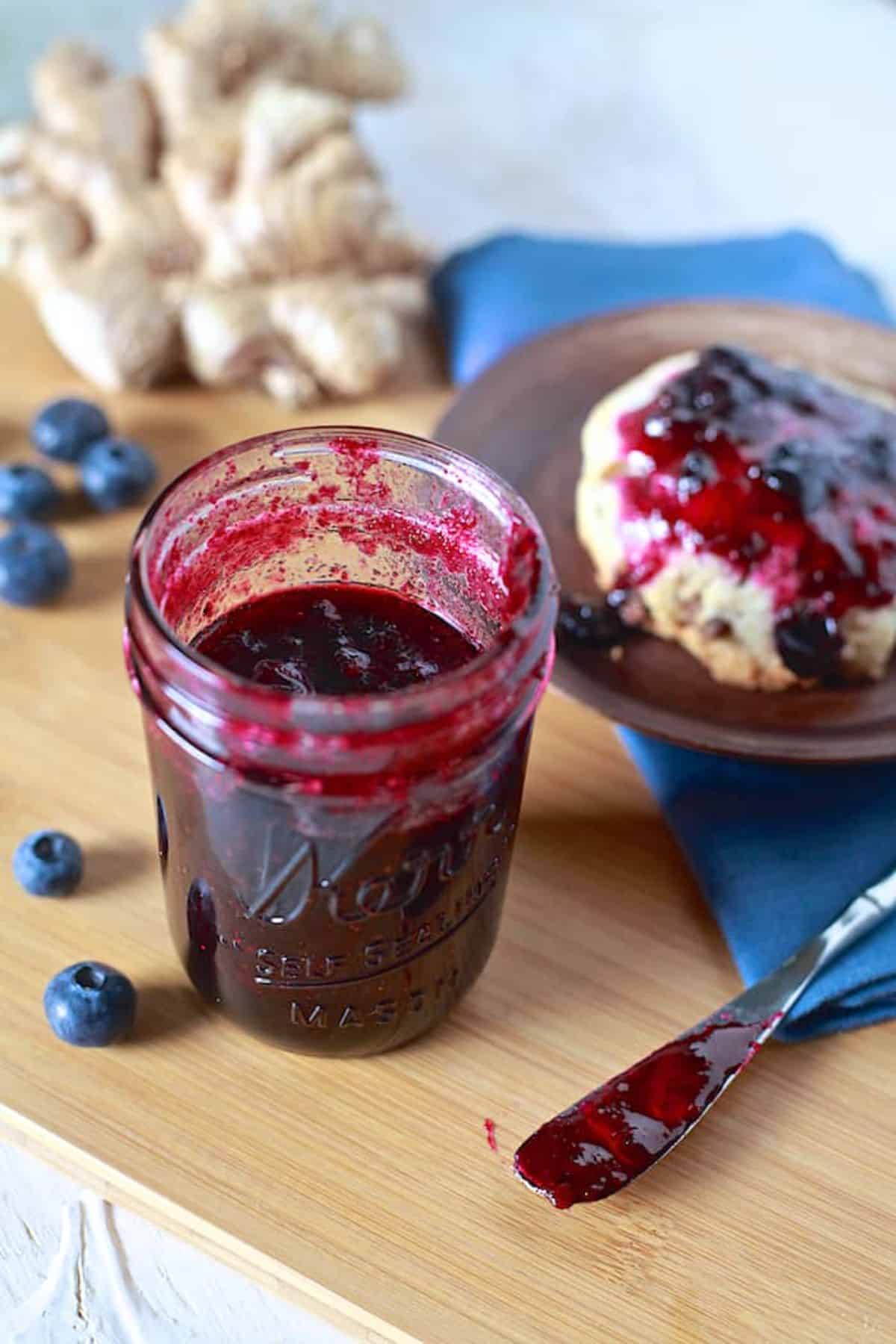 Blueberry Ginger Jam is a delightful combination of sweet blueberries and spicy ginger. This jam is bursting with flavor and adds a unique twist to traditional blueberry jam. The sweetness of the blueberries is complemented by the heat of the ginger, creating a harmonious balance of flavors that is sure to please any palate.
This jam is incredibly versatile and can be enjoyed in a variety of ways. It's perfect for spreading on toast or bagels, providing a sweet and flavorful breakfast or snack. It can also be used as a topping for yogurt or oatmeal, adding a fruity and spicy kick.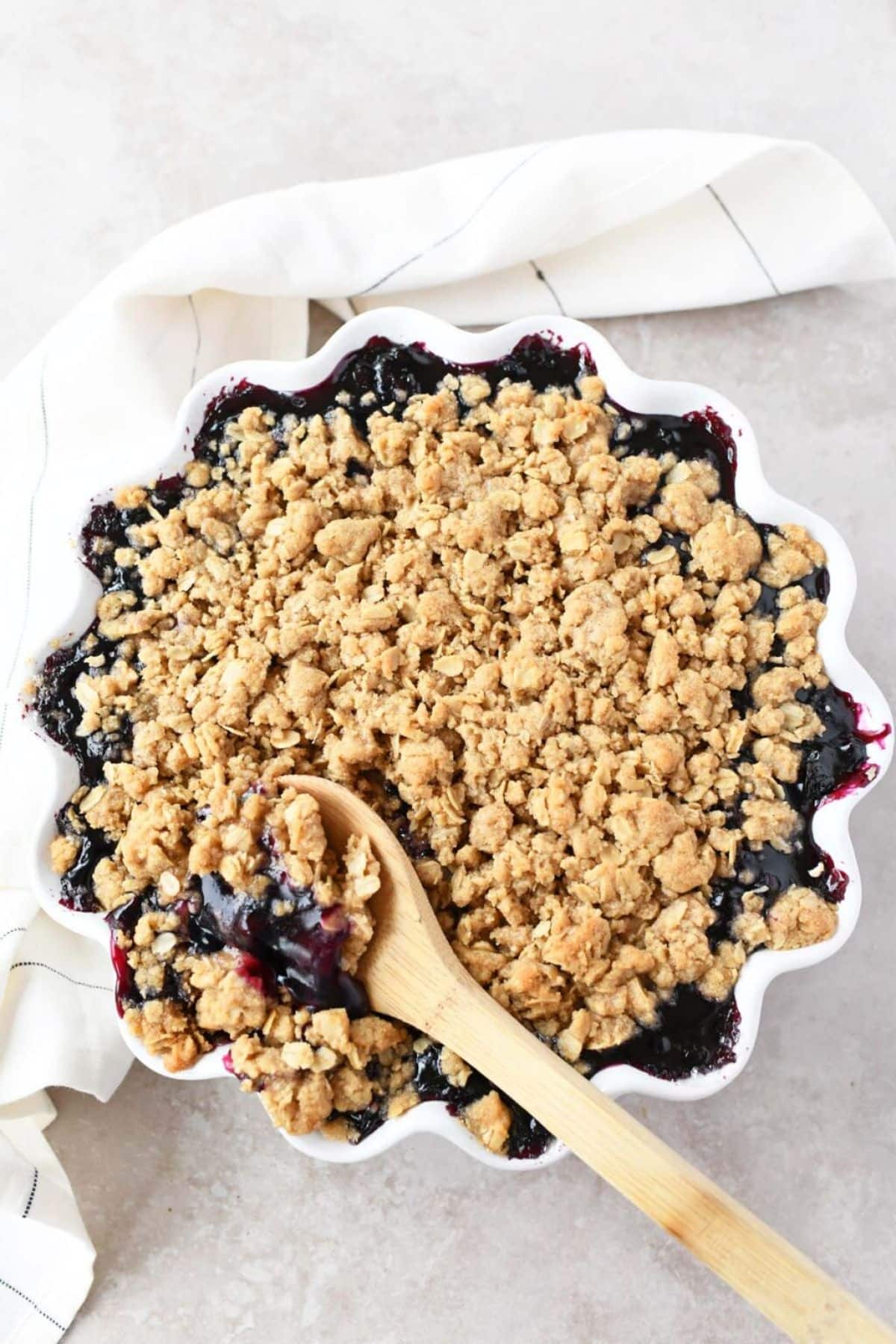 Nothing beats a warm and comforting blueberry crisp on a chilly day. This easy blueberry crisp recipe features an irresistible combination of sweet and tart blueberries, topped with a buttery and crispy crumble.
The juicy blueberries are flavorful, and the crunchy and slightly salty topping balances their natural sweetness. You can enjoy this crisp independently or serve it with a dollop of whipped cream or a scoop of vanilla ice cream for an extra indulgent dessert.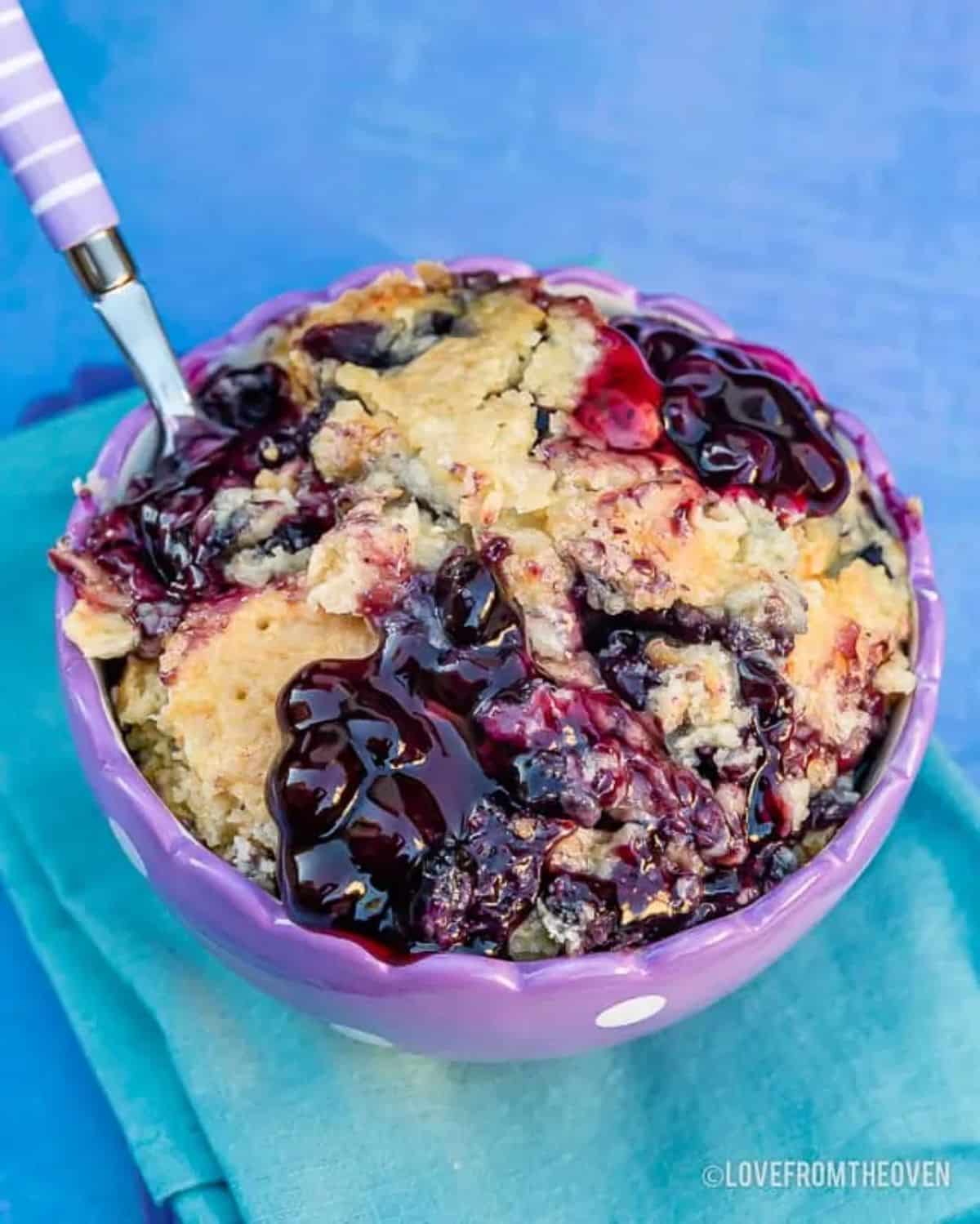 You make this indulgent treat with canned blueberries, yellow cake mix, butter, and other simple ingredients. The result is a warm, gooey, and flavorful dessert that pairs perfectly with a scoop of vanilla ice cream. The sweet and slightly tart flavor of the blueberries and the rich buttery cake mix is a match made in dessert heaven.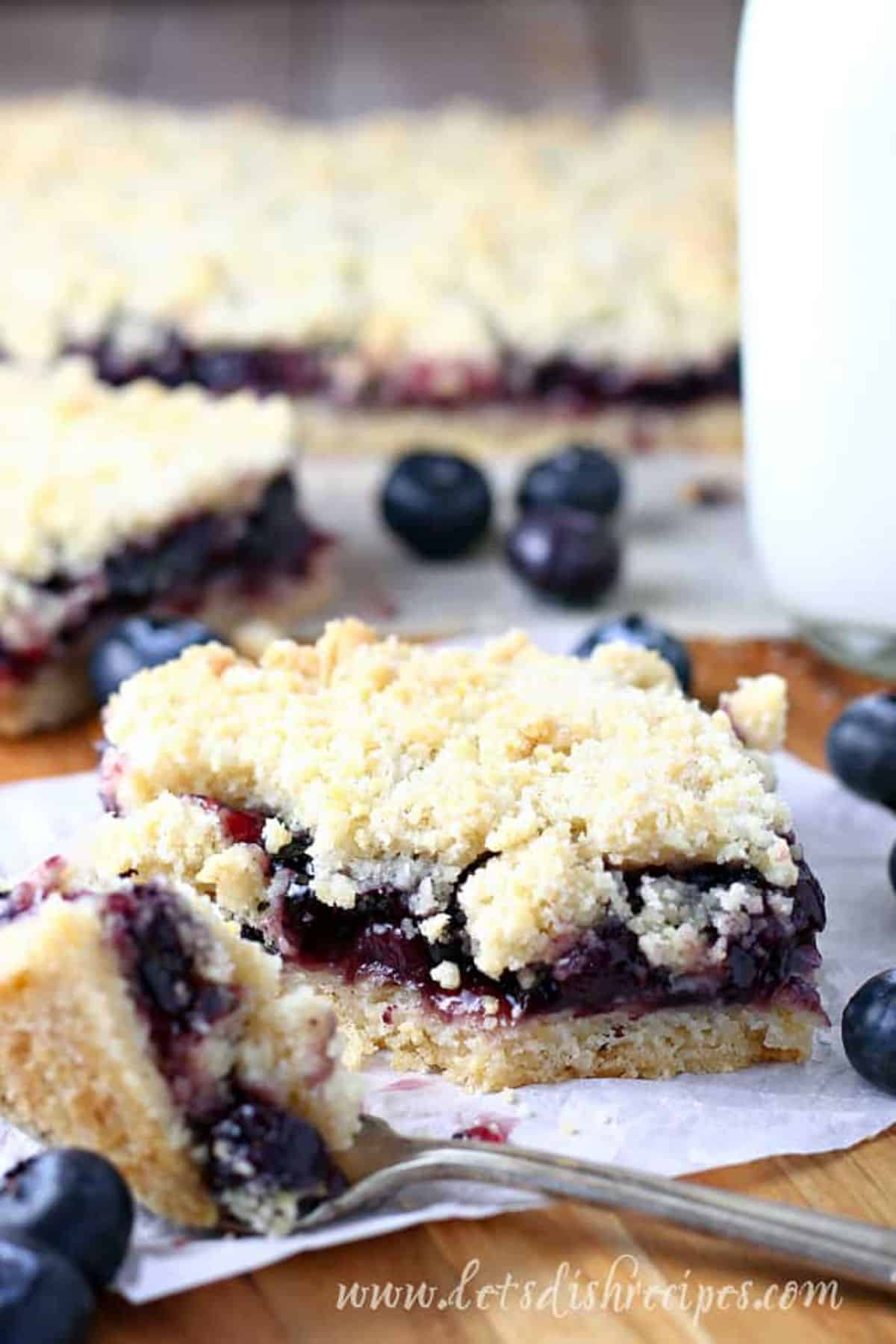 As you take your first bite, you'll feel the soft and smooth texture of the blueberry filling complemented by the crunch of the buttery crust. The bars are baked to perfection, with the top having a beautiful golden brown color. You'll feel a burst of blueberry flavors in your mouth with each bite, and the best part is that you can taste the natural sweetness of the berries.
Final Thoughts
Blueberry canning recipes are a fantastic way to enjoy the delicious taste of this seasonal fruit all year round. With the recipes in this article, you can easily preserve blueberries in various delicious ways.
From jams and jellies to pies and cakes, the possibilities are endless for blueberry canning. So, next time you come across a fresh batch of blueberries, consider preserving them with one of these fantastic recipes. Happy canning!