It seems like I've been making tomato jam all summer. I first tasted this wonderful concoction this past spring when I ran across a recipe for cheese thumbprint cookies served with a dollop of tomato jam in the center. Always on the lookout for new recipes to try at our annual Civitan golf benefit party, I tried the recipe and was so surprised by how wonderful the jam tasted. I had never made or tasted tomato jam prior to this, but I knew I would be making more using tomatoes from our garden.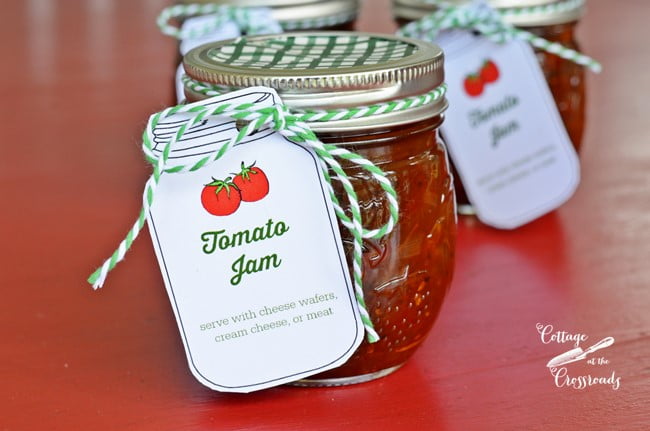 The recipe I tried can be found HERE, and it was a hit at the party even though my thumbprint cookies spread way out with no well to put the jam. But that was no problem because it was the combination of the cheese flavor with the touch of tomato jam that was so special. And I would still recommend making those thumbprint cookies to eat with the jam but over the summer I have found other simple ways to serve it. And I have tinkered with the recipe enough to declare that this version is the best.
To make the jam, start with 3 cups of cherry tomatoes, washed and cut in half. Of course, I used cherry tomatoes from our garden but the good news is that you can make this tomato jam year round since cherry tomatoes are so readily available.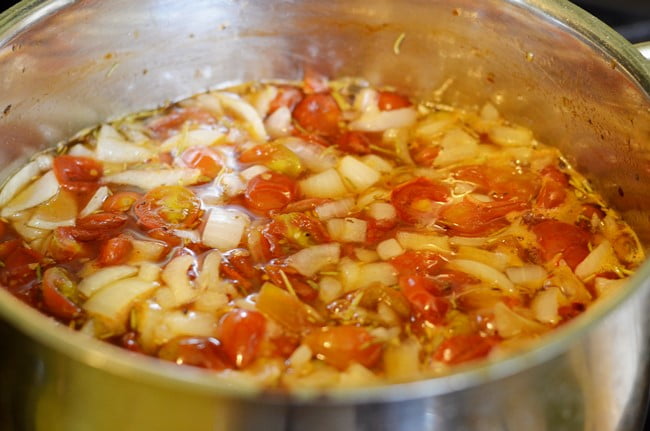 Put the cherry tomatoes in a stainless steel pot along with 1 large sweet onion chopped coarsely, ½ cup brown sugar, 1 cup cider vinegar, ½ cup apple juice, ¼ cup of aged balsamic vinegar, 1 teaspoon each of dried basil, dried rosemary, dried red pepper flakes, and salt. Bring the mixture to a boil and then turn down the heat to medium low and continue to cook for 2 to 2 ½ hours, stirring frequently to avoid burning and scorching.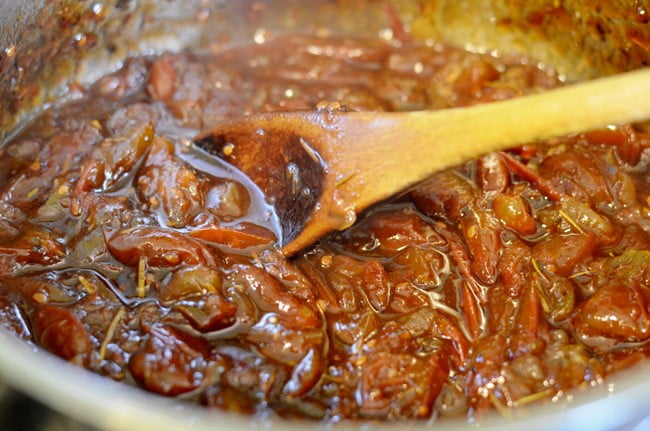 Continue to cook until the mixture has turned gooey, thick, and syrupy. Remove from the heat and put into sterilized, hot jelly jars. ( I was able to fill three 8 ounce jars.) Wipe the rim of the jars, add a lid (which has sat in warm water for a few minutes) and a screw band. Cool overnight and then store in the refrigerator for up to 2 weeks.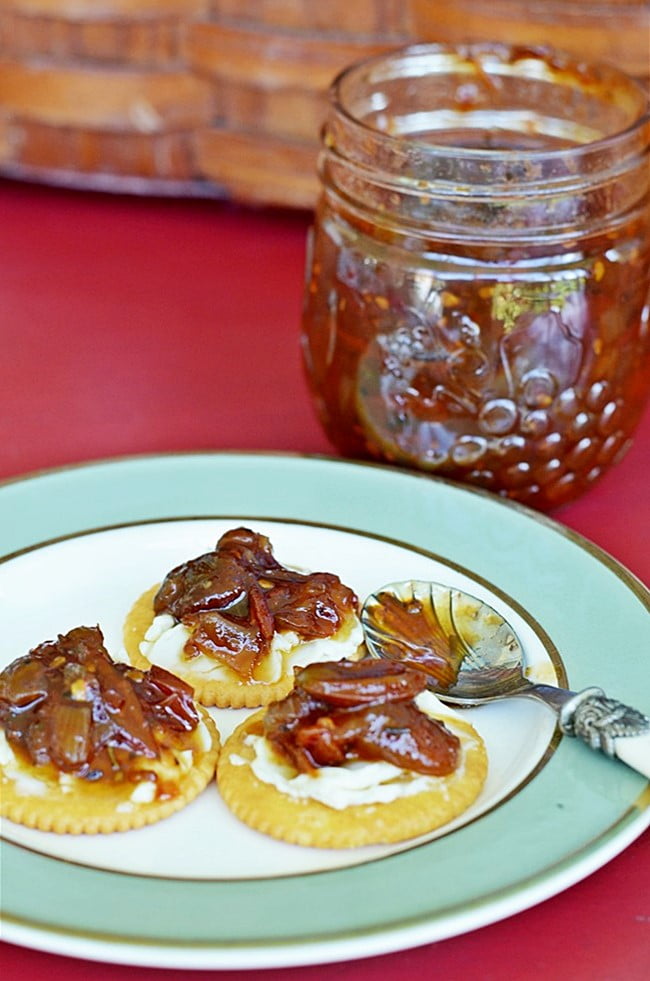 It makes a great condiment for any grilled meat, but one of the simplest ways to enjoy it is to spread a Ritz cracker with cream cheese, goat cheese, or Laughing Cow low fat cheese and top with the tomato jam. If you want to omit the cracker, just serve it with a slice of sharp cheddar cheese. Oh, yum!
This recipe made 3 jars which I did not process, but as I said, I have been making lots of tomato jam this summer!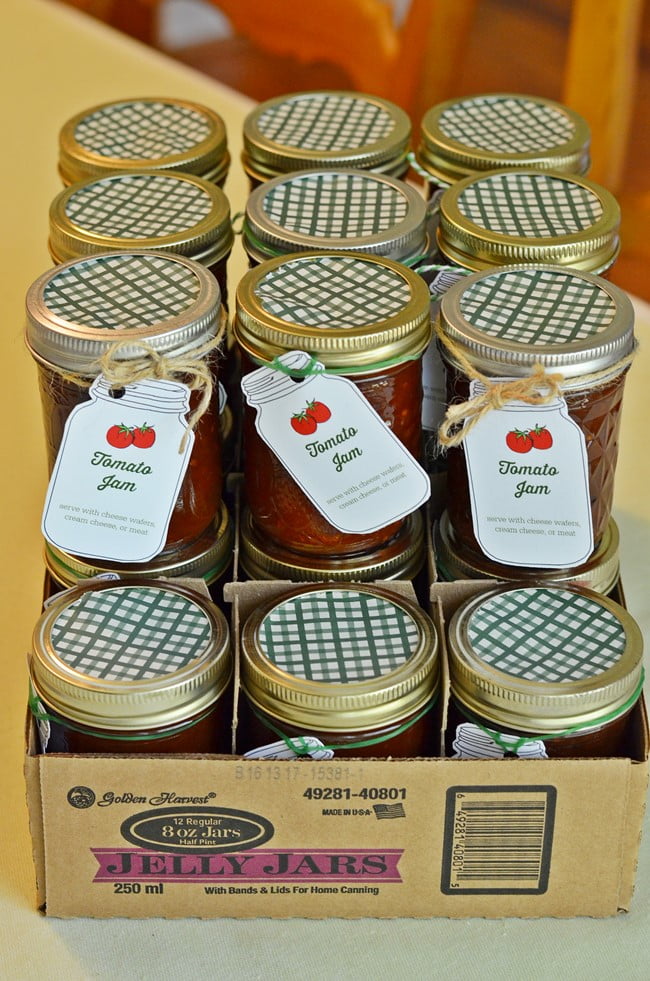 Here are 21 more jars that I did process in a water bath canner for 20 minutes. These are going into gift bags for a ladies' luncheon at our church. The jam will last for a year or so like this but I don't think anyone is going to let this yummy stuff sit around for a year!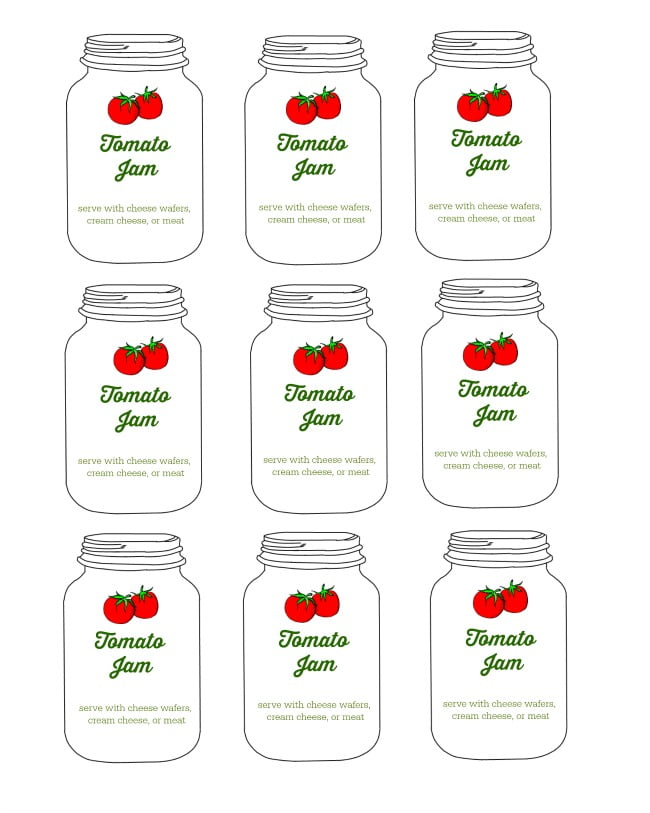 If you are interested in making the labels for your jars, you can click HERE to download and print them. I sent my file to Office Depot and had them printed on cardstock to save on ink! The tomato jam would make a great gift anytime so don't forget to pin the recipe so that you can find it later!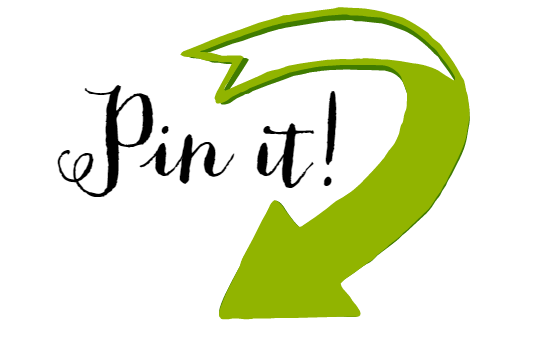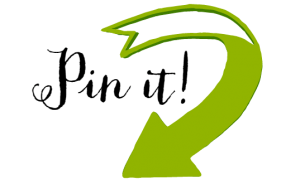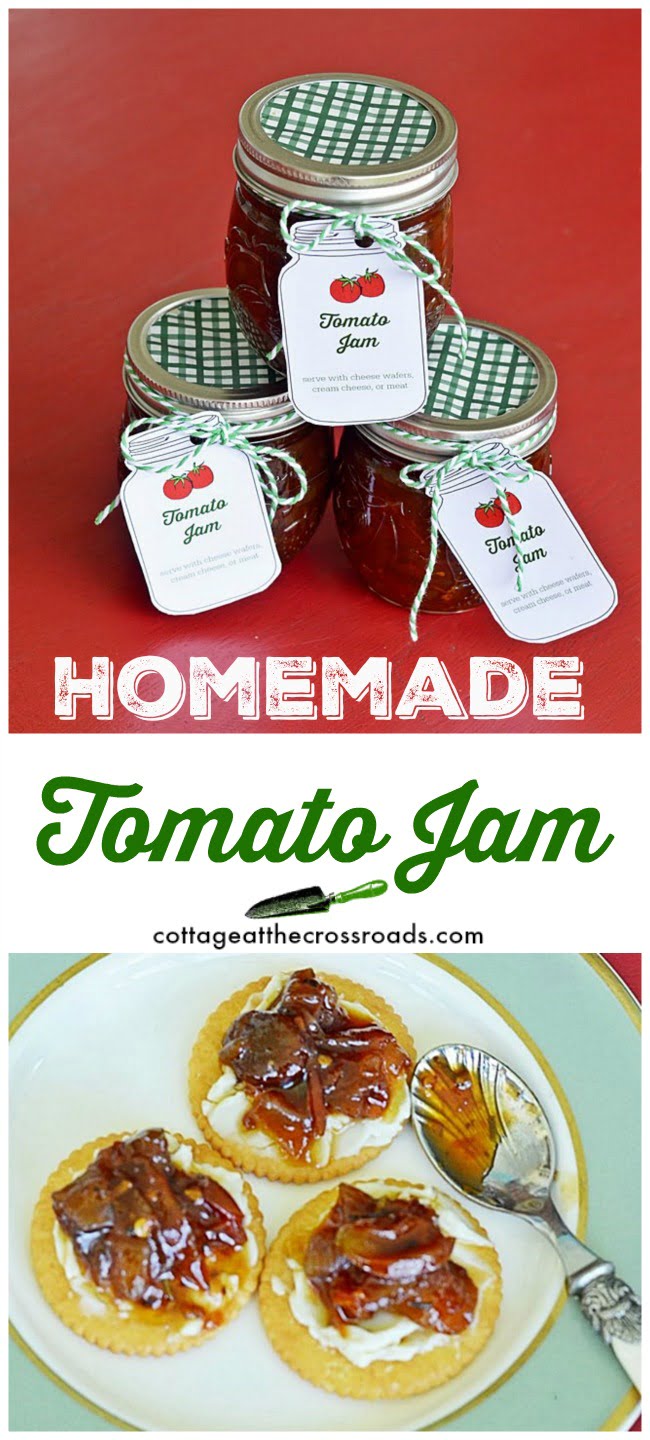 Looking for more canning recipes? Check my best mason jars recipes collection with delicious recipes that you can make at home.
Homemade Tomato Jam
A delicious sweet and savory jam made with cherry tomatoes
3 cups cherry tomatoes (washed and halved)
½ cup brown sugar
1 cup cider vinegar
½ cup apple juice
¼ cup aged balsamic vinegar
1 teaspoon dried basil
1 teaspoon dried rosemary
1 teaspoon dried red pepper flakes
1 teaspoon salt
1 large (sweet onion coarsely chopped)
Put all of the ingredients into a non-reactive stainless steel pot and bring to a boil.
Stir and let cook for 2-3 minutes.
Reduce heat to low and simmer for 2 to 2 ½ hours, stirring frequently, until the mixture has thickened to a jammy texture.
Remove from heat and put into hot, sterilized 8 ounce jelly jars.
Wipe the rims of the jars and add prepared lids and screw bands.
Process in a water bath canner for 20 minutes, if desired, or cool and store in the refrigerator if not processing.
The unopened jars will last several weeks in the refrigerator or if processed, over a year in the pantry.
Serve as a meat condiment, over cream cheese, on cheese wafers, or on a slice of sharp cheddar cheese.
Enjoy!