Mason jar recipes are a trend that has blown up in recent years, and it's easy to see why. They are perfectly portioned, portable plus you can make meals in advance and grab a jar when you're short on time or too tired to cook or whenever you feel like indulging—a perfect game-changer for hectic days.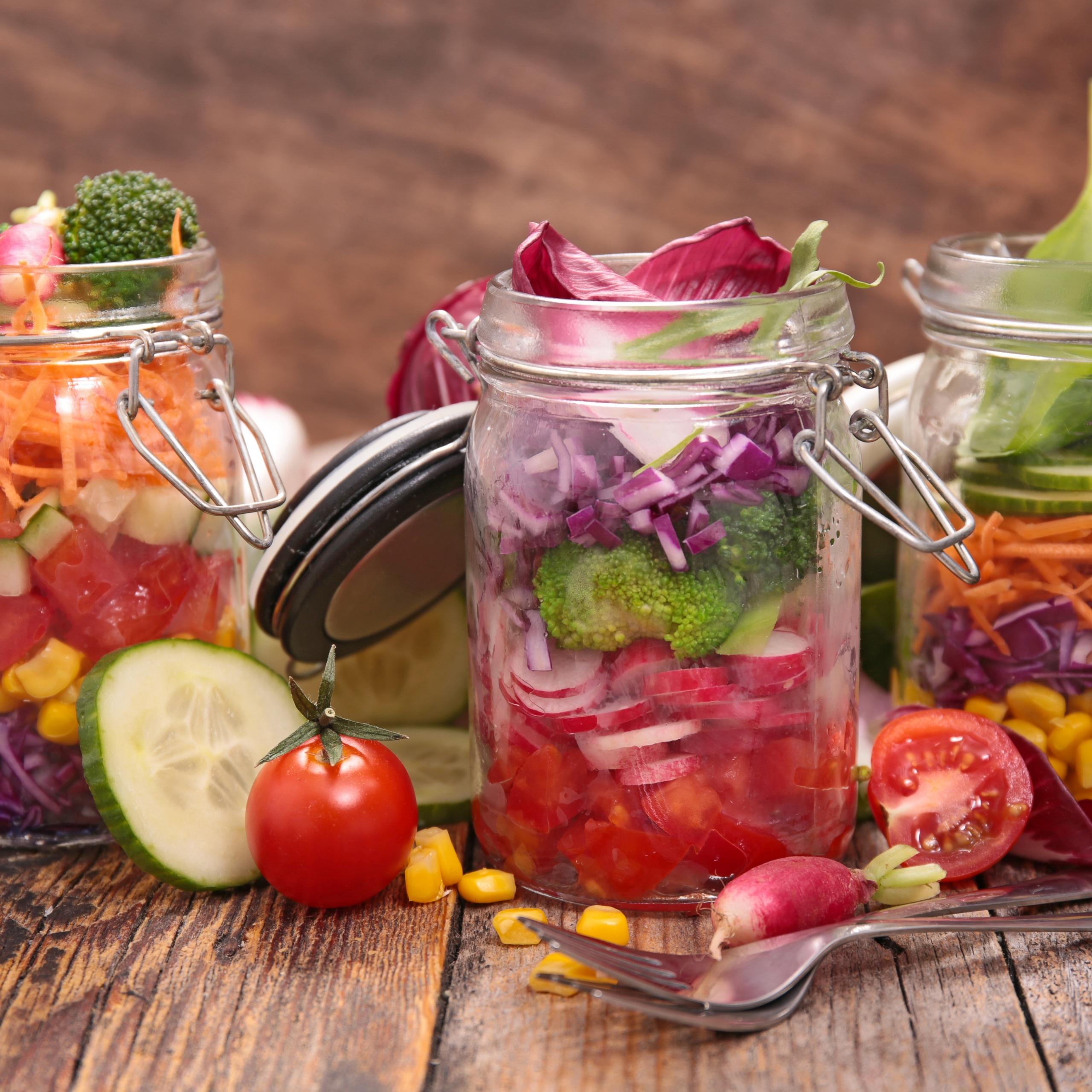 These recipes also make great last-minute party, holiday and teacher gifts. That's why I've rounded up this list of the best mason jar recipes that will provide you with the inspiration you need.
Each recipe is easy, packed with good-for-you ingredients and downright delicious. So no matter how busy your schedule is, you'll always have something yummy and healthy to enjoy.
Frequently Asked Questions
Is it safe to bake a Mason jar?
It is not advised to use any sort of Ball or Kerr canning jars for baking. The glass used in Ball and Kerr canning jars isn't tempered for oven usage, and it's not intended for baking projects.
Can I freeze mason jars with metal lids?
Yes, you can freeze in mason jars. They're long-lasting, plastic-free, inexpensive, and can be used in just about any pantry, refrigerator, or freezer.
How do you defrost frozen Mason jars?
It's a toss-and-heat situation: first defrost the jar in the microwave, then dump the food into a bowl and stir. If you don't want to use a microwave, leave the frozen jar in the fridge overnight (it should thaw within a day) or submerge in a bowl of lukewarm water. Then bring to a boil on the stove!
So grab your always-handy mason jars and try these fantastic mason jar meals.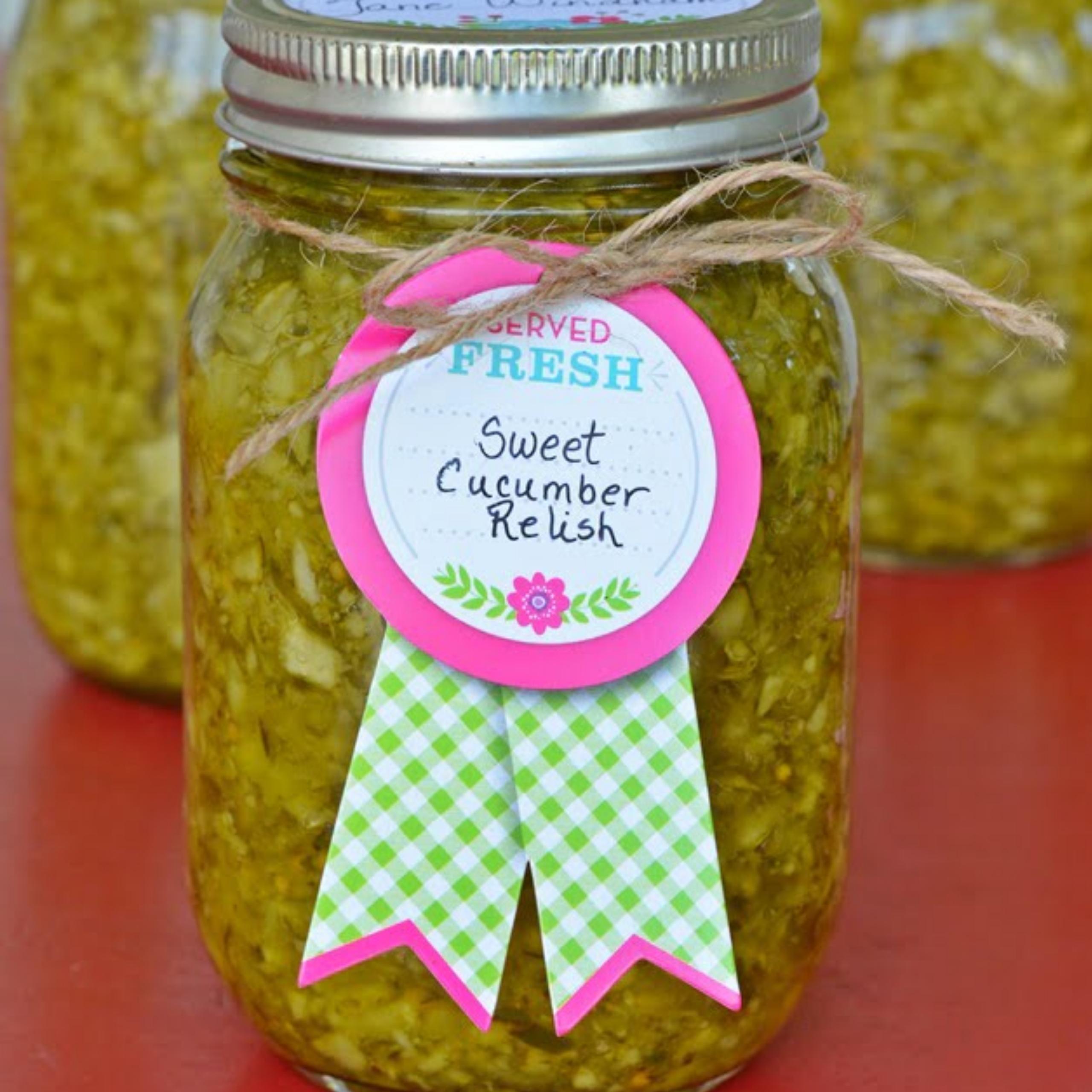 This sweet cucumber relish is a family favorite. It's made with cucumbers, green peppers, sweet onions, sweetened with sugar and flavored with turmeric and celery seeds.
The nutty taste of mustard seeds and sourness of vinegar helps to round it out.
You can use it right away, or can the relish to enjoy the freshness of cucumbers for months to come.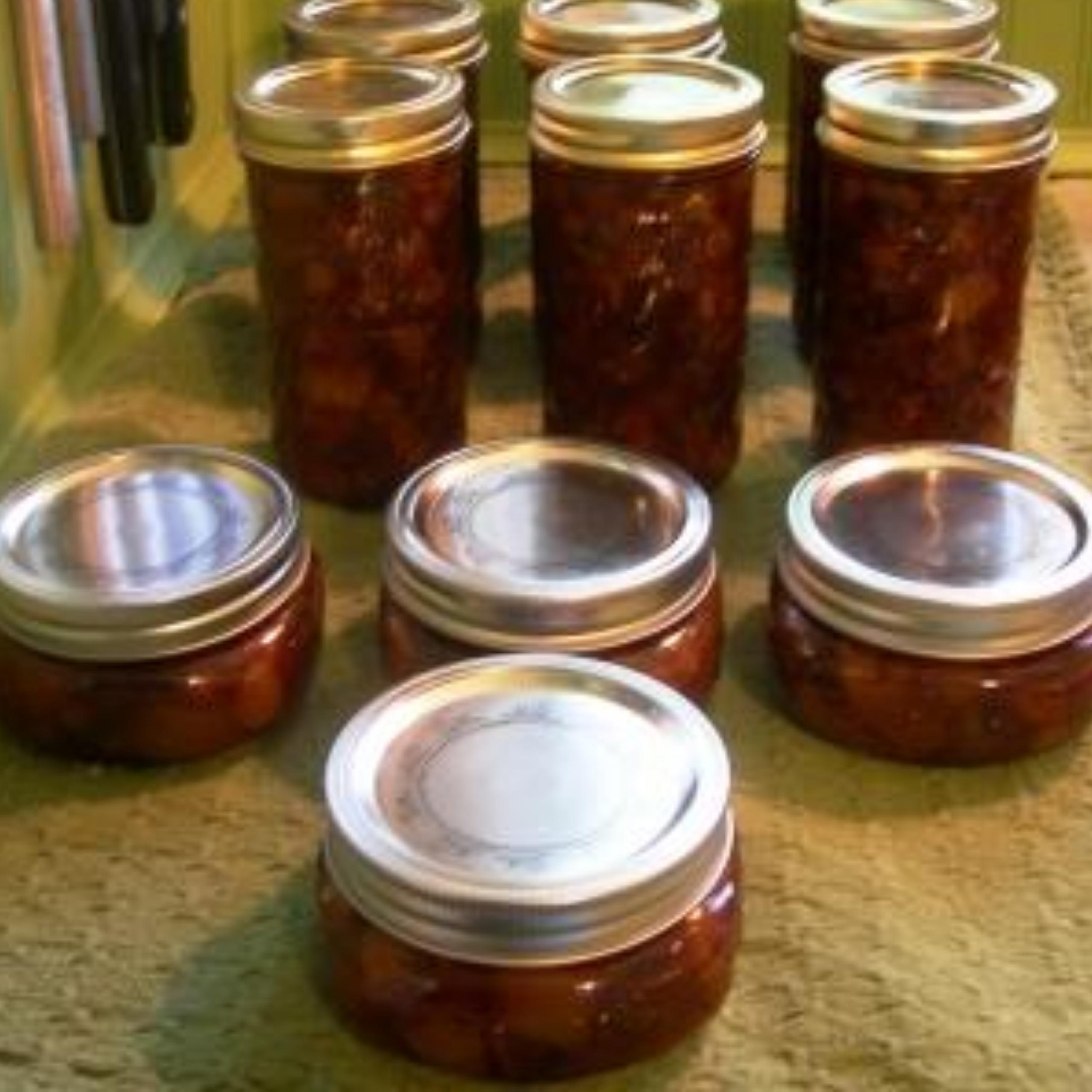 Perfect for gift giving and parties, this spicy peat chutney will be an instant hit with anyone who loves a little kick to their chutney.
This flavorful condiment is loaded with pears, honey, raisins, red pepper and spices.
It's incredibly delicious on poultry and meat, especially pork. You can also pair it with cream cheese and milk for a mouthwateringly delicious topping for crackers and brie.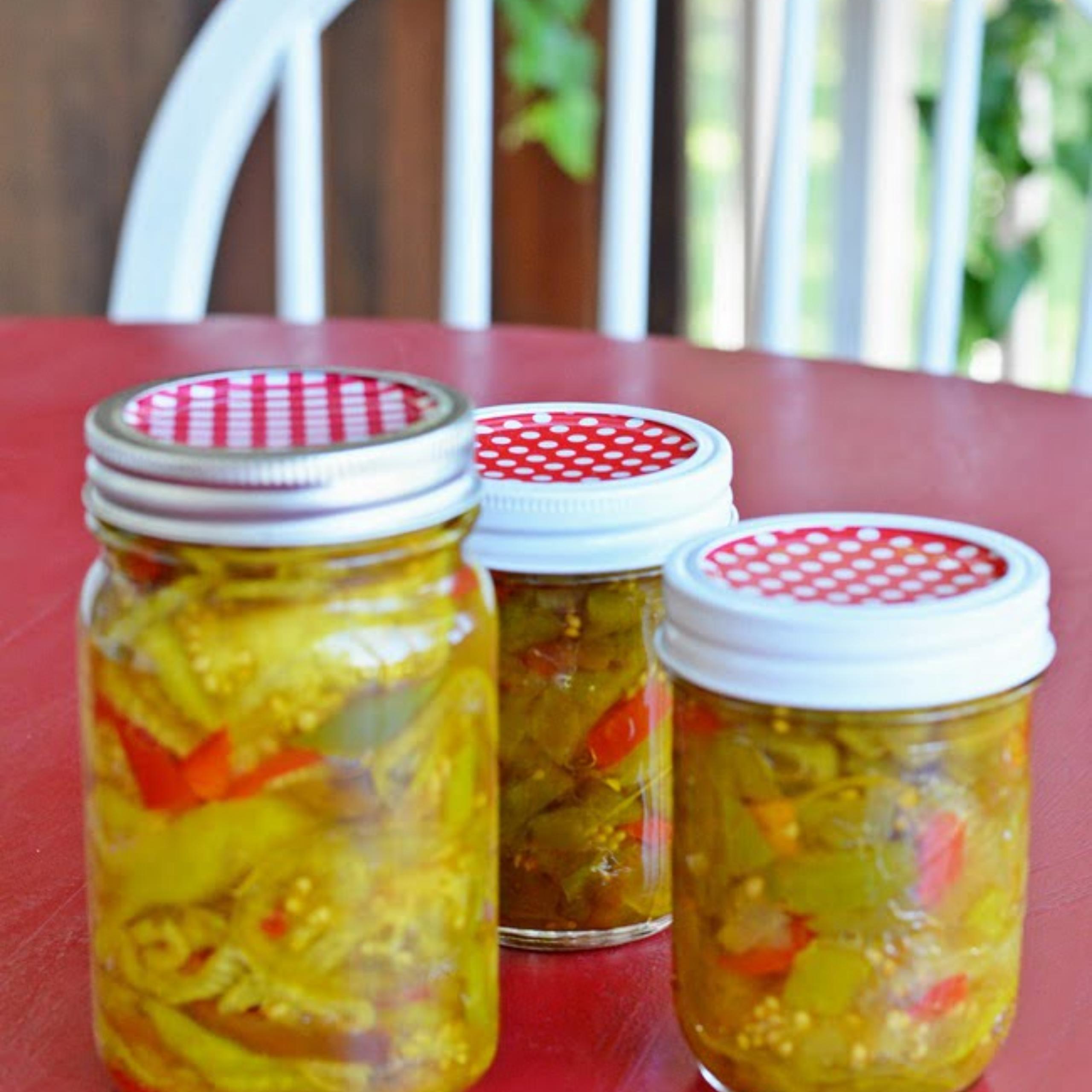 If you're looking for delicious ways to up green tomatoes from your garden, look no further than this tangy relish with a hint of sweetness.
It goes well with sandwiches, roasted beef, chicken and potatoes, and many other entrees.
Jars of this tasty condiment make great holiday gifts, too. Don't be surprised when people return them for refills!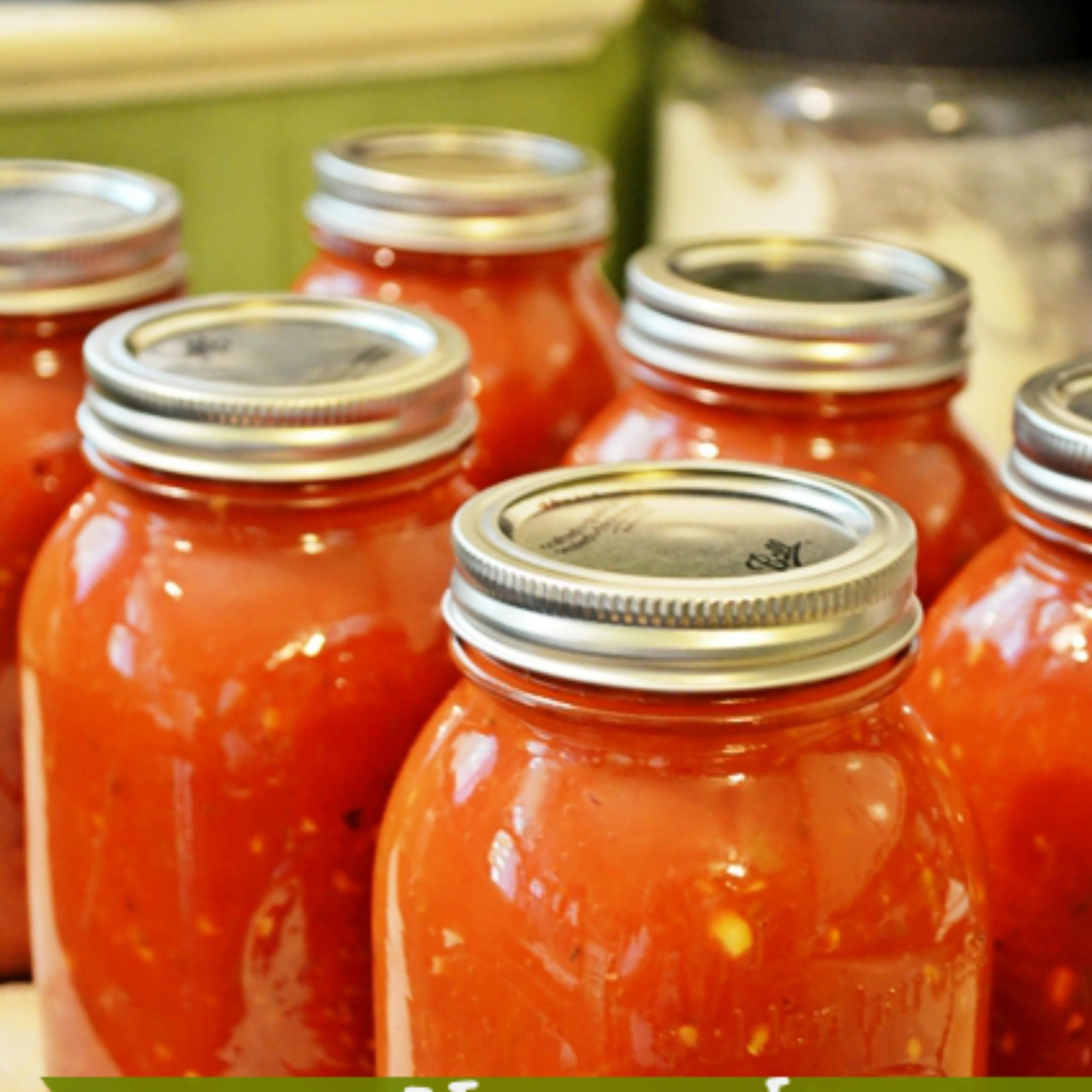 This crave-worthy homemade spaghetti sauce is flavorsome and uses a few ingredients you may already have on hand.
This is bound to become a staple at your house. If you like your sauces a little spicy, add some red pepper flakes.
Make a big batch and give way as holiday gifts along with a packet of pasta. It's a fantastic gift that anyone would love.
New to canning, check out Instant Pot canning basic to get started.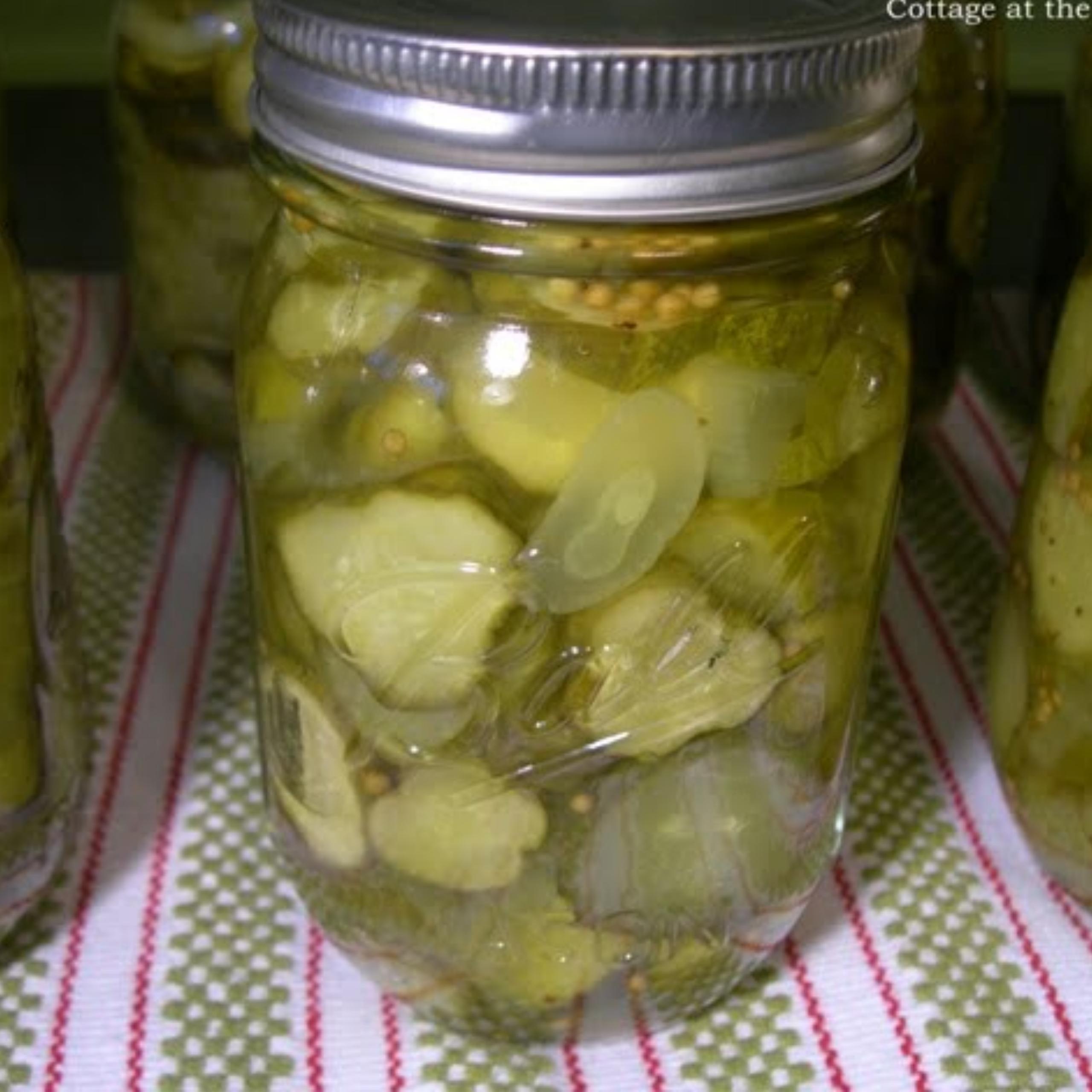 These bread and butter pickles' slightly sweet and fragrant flavors create an excellent accompaniment to sandwiches and burgers.
They're also delicious as a snack or chopped up in an egg or pasta salad.
They make great subs for sweet relish, too.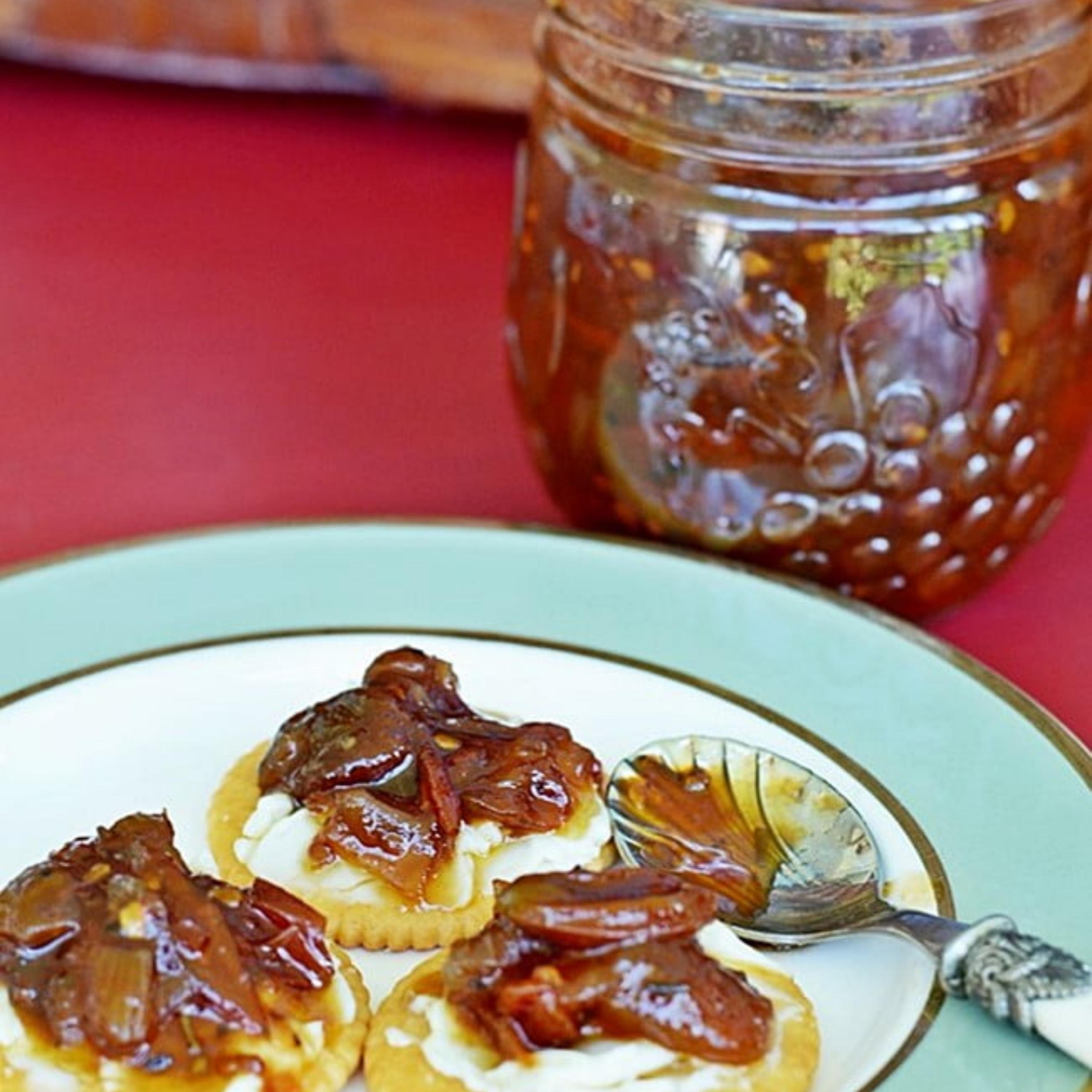 With an excellent balance of sweet and savory, this versatile tomato jam is sure to please.
It's yummy heaped on crostini, burgers, sandwiches, eggs and pairs deliciously with sharp cheddar cheese or goat cheese as an appetizer.
This recipe makes 3 mason jars so you can keep one for yourself and gift the rest to a family member, friend or co-worker. Add preparation instruction and a personalized note for extra cuteness.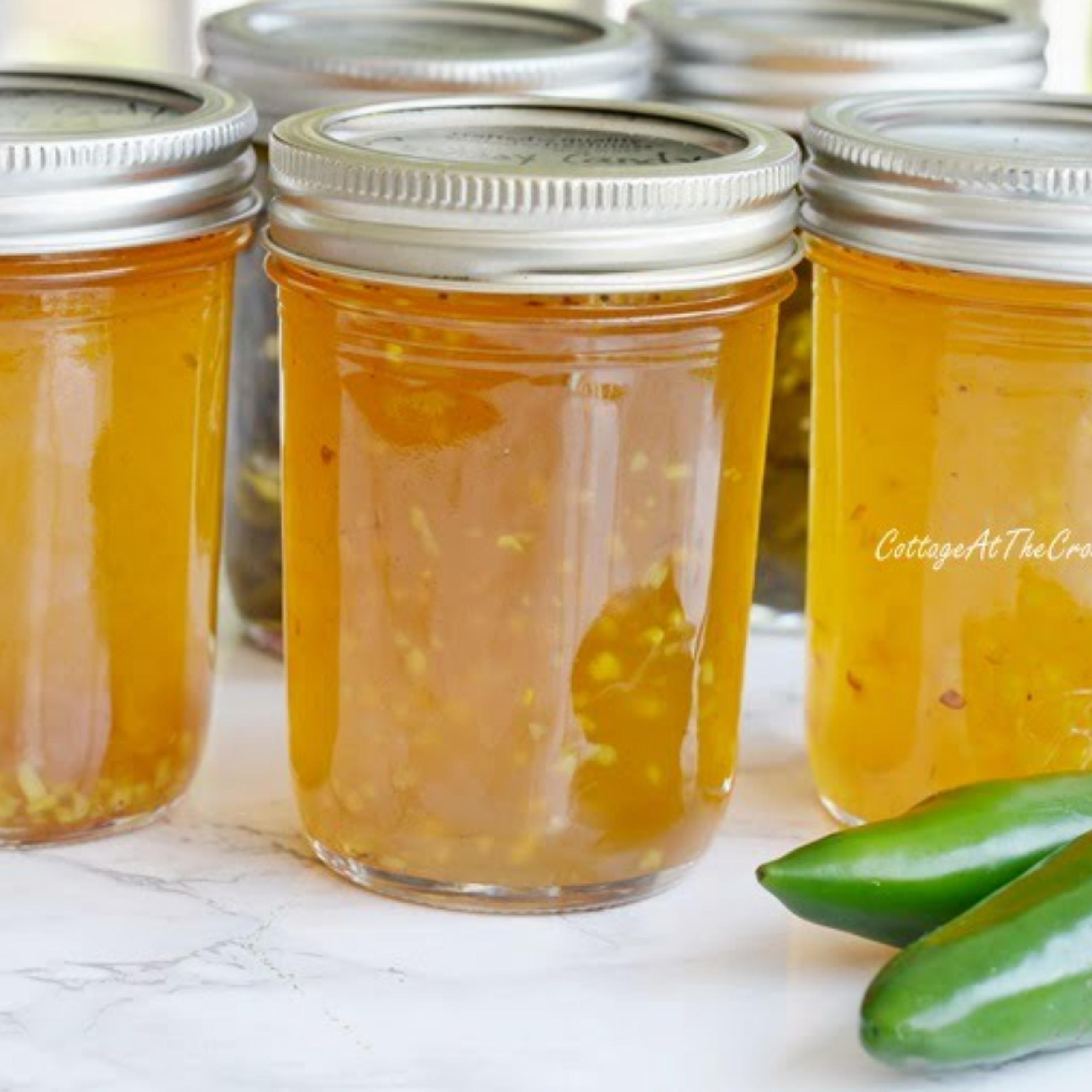 Fresh jalapeno peppers, apple cider vinegar, sugar and a few spices come together beautifully to create a sweet, savory, spicy and garlicky combination of flavors in just 40 minutes.
You can skip the canning process and store it in a refrigerator instead. It can last up to three months.
This tasty condiment adds a punch of flavor in dozens of dishes from salads to soups, sandwiches to tacos, eggs and more.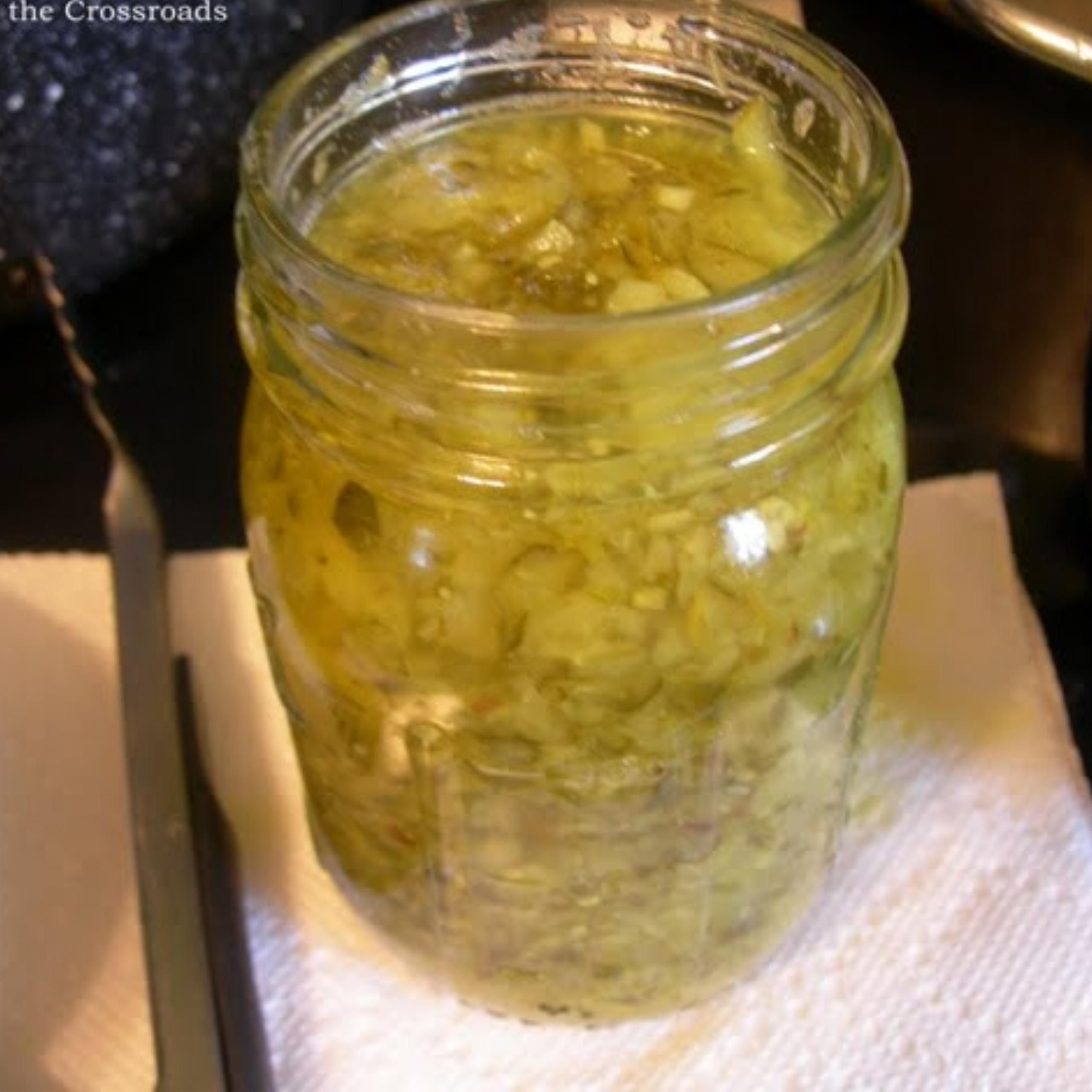 This is one of those mason jar recipes that you'd want to have in your fridge at all times.
With its dazzling and vibrant green color and tanginess, this dill delish adds a wonderful dimension to burgers, salads, sandwiches, hotdogs and more.
It's one of my absolute favorites. A jar also makes a fantastic holiday gift.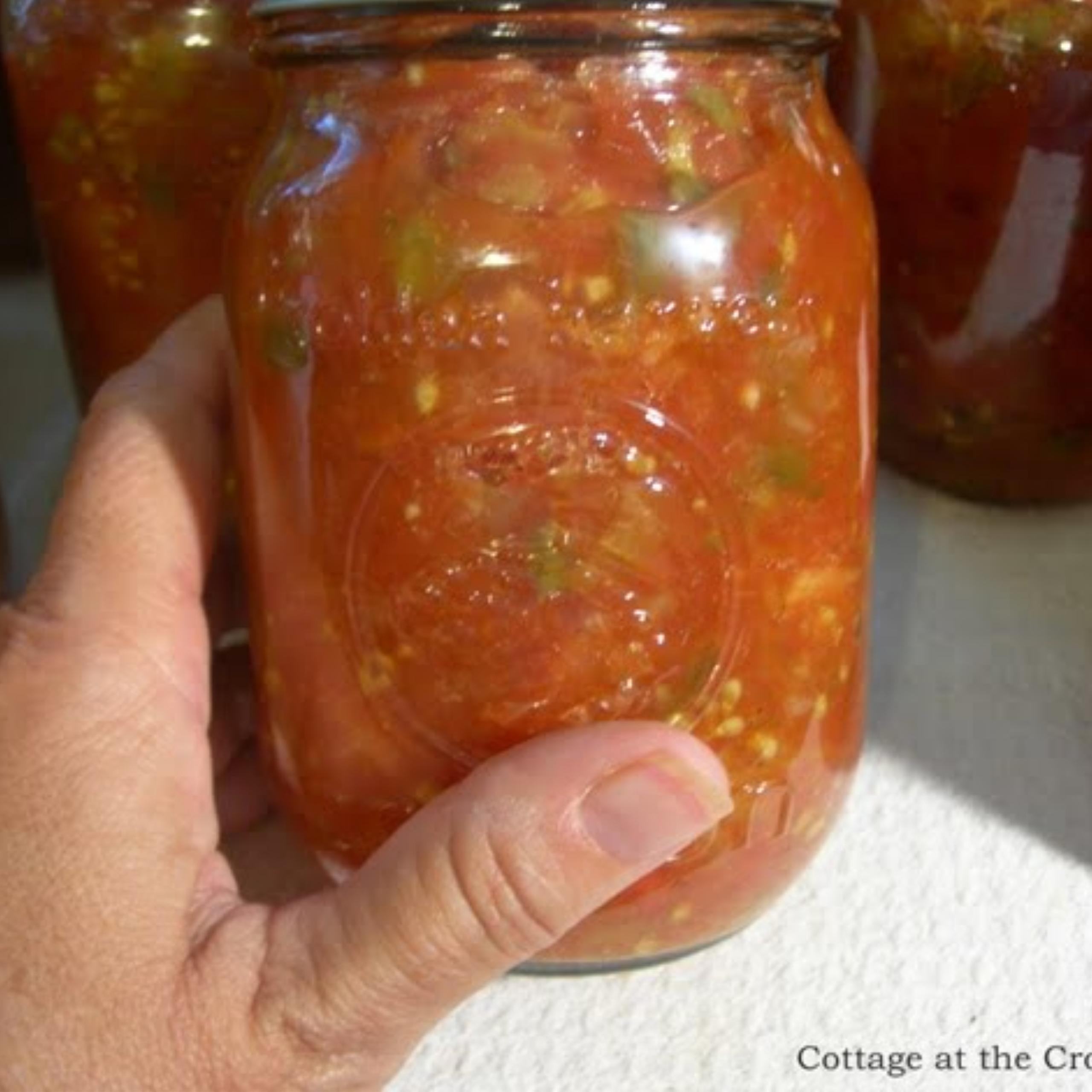 Looking for easy mason jar recipes? It doesn't get any easier than this quick homemade salsa.
All you have to do is incorporate a packaged tomato salsa mix into your fresh or canned tomatoes. I guarantee it doesn't skimp on flavor either.
Make a big batch and enjoy with your favorite Mexican meals.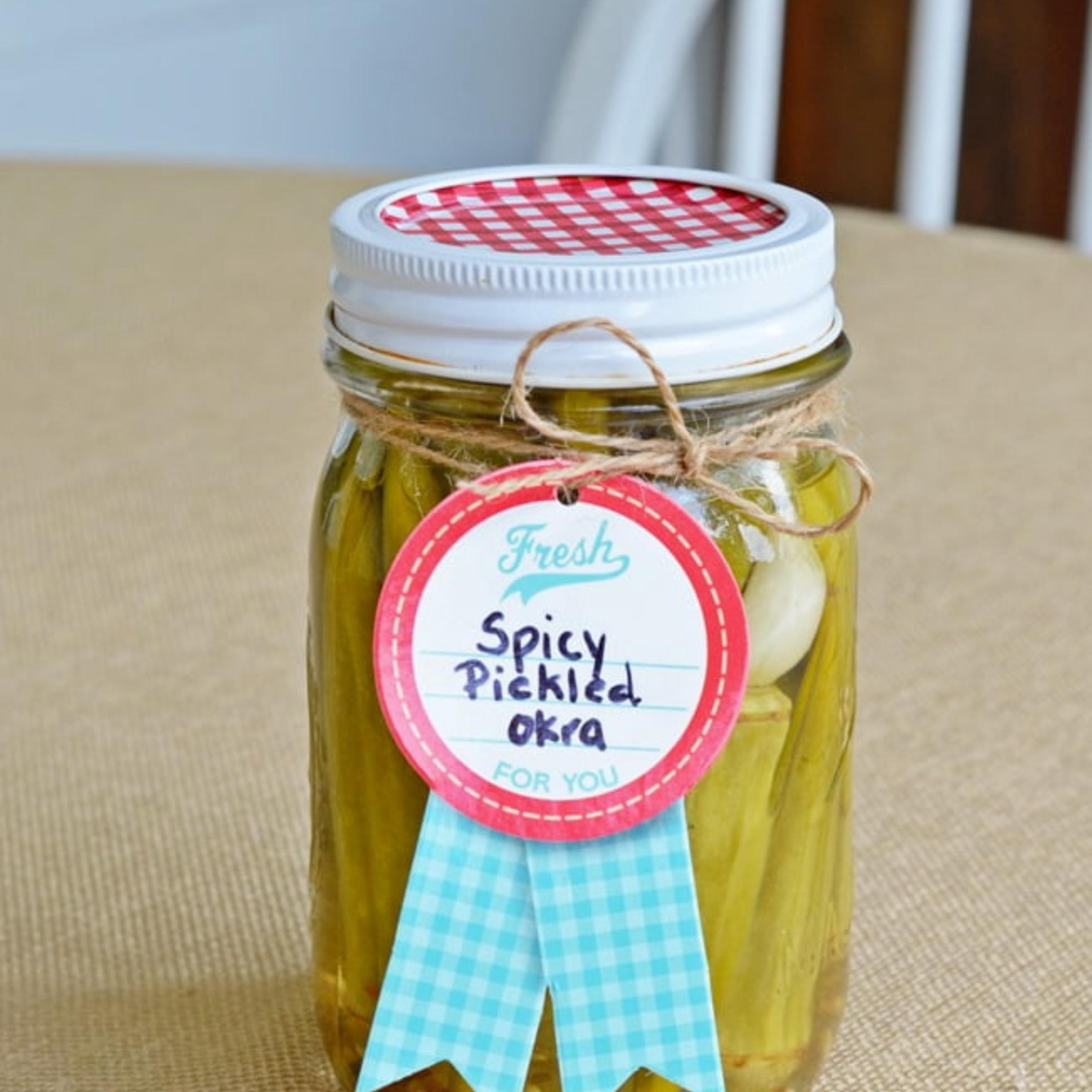 If you love a good pickled okra with a bit of spice, this is a must-try. It's crispy, easy to make and uses 7 common ingredients.
For a milder flavor, leave out the red pepper flakes.
Best of all, it combines the right amount of sweetness and spiciness -a perfect snack or garnish.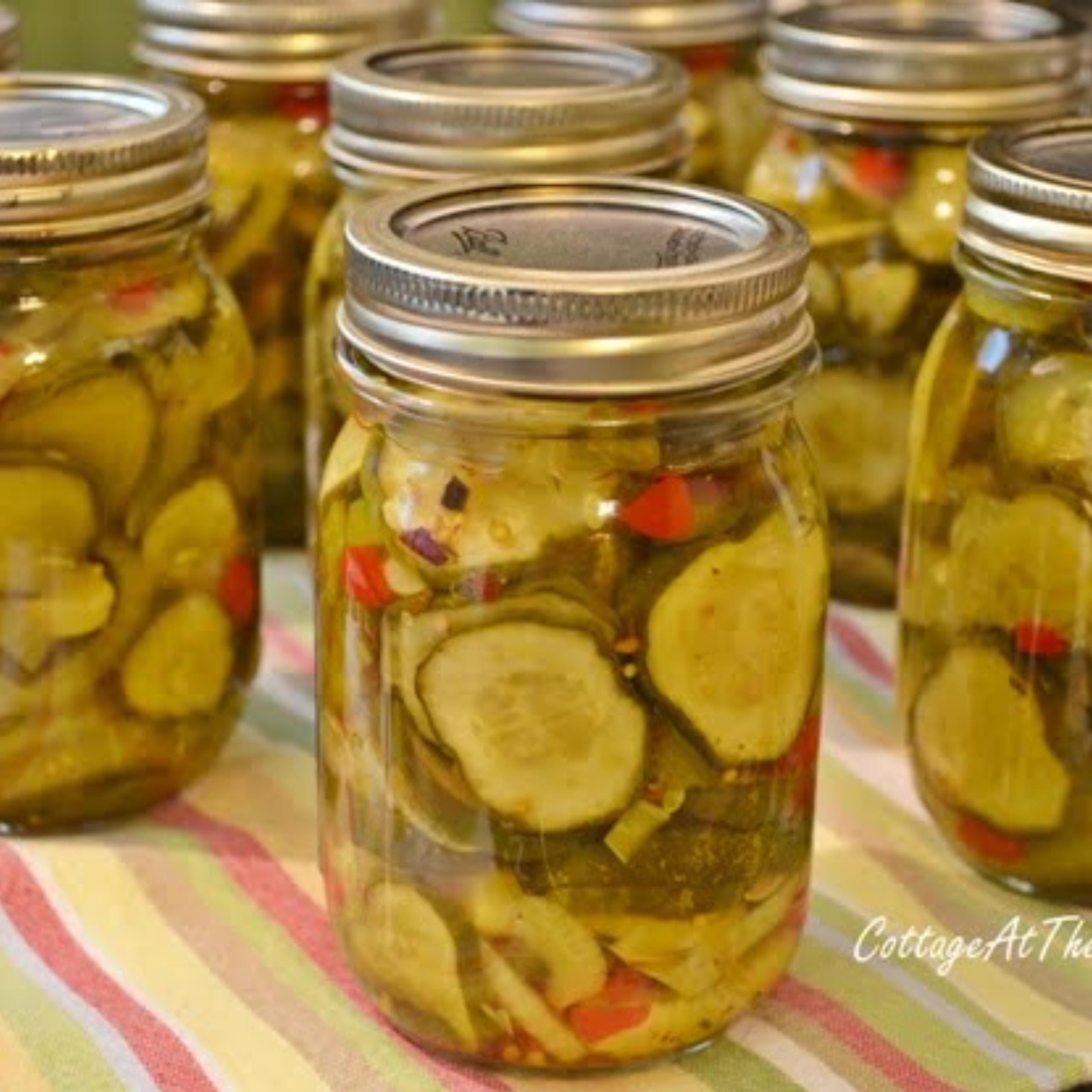 This amazing recipe offers a spicy twist to the traditional bread n' butter pickle.
Adding jalapeno peppers, red pepper flakes, aromatic cloves, and garlic, add a nice flavorful punch and heat to entice your taste buds.
Feel free to double the amount of the pepper flakes if you like pickles really spicy.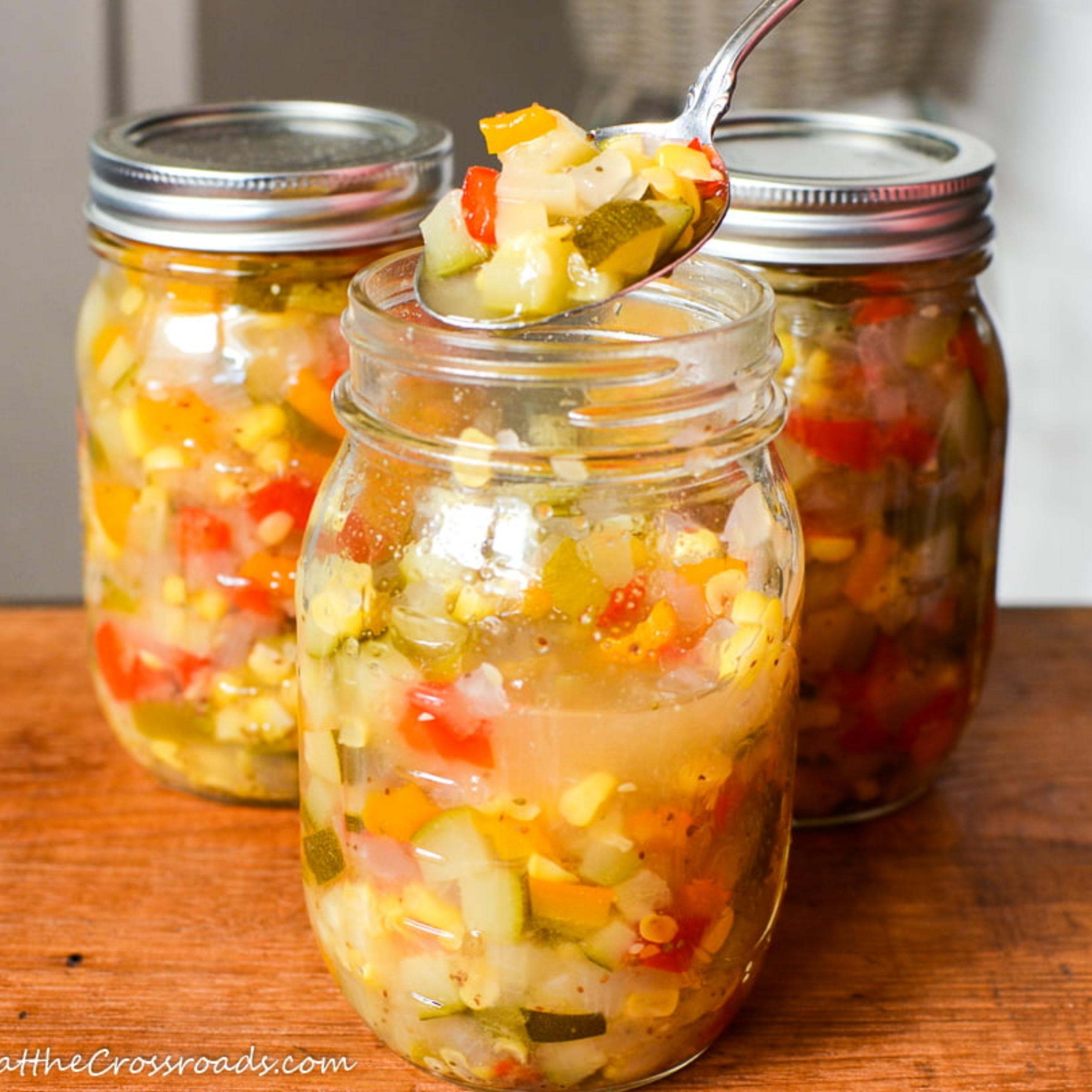 What's not to love about this zucchini corn relish? It looks and tastes amazing, is fabulously versatile and extremely easy to prepare- you'll never go back to store-bought jars again.
This recipe combines zucchini with sweet corn, peppers, onions, vinegar and wonderful spices.
Double or triple the batch so you can enjoy the fresh flavors of summer corn all year long.
This is one of the most popular mason jar recipes and needs no introduction.
All you need is five ingredients and 10 minutes is all you need to wrap up this healthy and delicious breakfast made using frozen berries and chia seeds.
The beauty of this overnight oats recipe is that you can customize it however you like- pile it up with your favorite toppings and enjoy!
Who doesn't love yogurt parfaits? Try this simple yet delicious fruit parfait with Greek yogurt, no-bake granola, fresh fruits, and thank me later.
Add some chia seeds or ground flaxseeds to the granola for a little extra crunch and nutrients. For a sweeter treat, add some chocolate chips on top.
Plus, you can make it fun for the kids and let them choose the fruit(s) that goes into the jar.
These baked blueberry crumble treats make a great breakfast, after-school or lunch snack.
The combination of fresh blueberries and sweet buttery oats crumbly topping is absolutely delicious. You're going to love this recipe, your kids too.
Feel free to use any berries you have on hand - raspberries, strawberries or blackberries.
Everything you could ever want to eat in a cold wintery morning or night is in this gluten-free cookie mix in a jar.
It's super simple and includes baking ingredients you most likely already have in your panty - gluten-free flour, baking soda, brown sugar and chocolate chips.
This mason jar recipe also makes a fantastic gift for your gluten-free friends. Gluten lovers will also enjoy this treat.
Anyone who loves Mexican food won't get enough of this vegan Mexican burrito bowl in a mason jar.
It's layered with everything you like about burritos - rice, beans, corn and sautéed green peppers, then topped with avocado, salsa and lettuce leaves.
You can add some jalapenos if you want some heat.
Pack this veggie and protein-packed beef teriyaki soup in mason jars for low-fuss hearty comfort food.
This jar recipe takes less than 15 minutes to put together and is easily customizable to fit whatever ingredients you have on hand.
It's also a great way of giving your leftovers a new life.
If you're craving something new, try this amazingly delicious jar salad.
It's packed with a refreshing blend of zucchini noodles, chicken, cauliflower, beans and a creamy Southwest-style avocado dressing- the perfect low-carb lunch or dinner.
The dressing is the star of the show as it adds a nice creaminess and flavor to the mix. The end result is so good; your whole family will rave about it for weeks.
Take your mason jar salad game up a notch with this mouthwatering cobb salad.
It's piled high with creamy ranch dressing, avocado, crunchy lettuce, crispy bacon, savory chicken and crumbles of tangy blue cheese; it's hearty enough to be a meal on its own.
It makes a fantastic grab-and-go lunch.
This addicting mason jar recipe is the perfect balance of sweet, savory and spicy.
Use it as a dipping sauce for breadsticks, crackers, and even chicken nuggets, add it to ranch dressing for a spicy kick or spread it on a ham or turkey sandwich.
The possibilities are literally endless with this versatile hot sweet pepper jelly.
Get on board the mason jar meals trend with this lip-smacking taco salad. Besides a lift to your taste buds, it's eye-catching and packed with all your favorite taco flavors.
The chicken soaks up the sweet and smoky flavors of chipotle honey vinaigrette and other ingredients, giving each bite the perfect pop and zing. It's a perfect make-ahead meal for busy weeknights.
Feel free to go flavor crazy with whatever you have on hand.
These adorable cranberry Hootycreeks in jars make the perfect Christmas gifts for friends, co-workers and neighbors.
Tag a cute recipe card for a lovely finishing touch. I guarantee everyone on your list will love them.
This cookie mix with a festive touch is also great to have on hand when you want to indulge in something sweet and decadent.
If you've been hankering for a delicious, healthy, hearty and refreshing salad, this quinoa and kale mason jar meal will make you smile.
It's chockful of veggies, plant-based protein, healthy fats and gets a boost of flavor from a dressing made with maple syrup, lemon juice and garlic.
Plus, it takes about 20 minutes to put together.
Impress your dinner party guests with this show-stopping salted caramel brownie trifle.
It features a profoundly pleasurable combination of brownies, cream, pretzels and salted caramel.
The ridiculously rich and scrumptious salted caramel sauce takes this trifle to a whole new level of yum. Each spoonful of this decadent dessert is heavenly bliss in your mouth.
This 9-ingredient spicy Mexican hot cocoa mason jar recipe is pure delight. It combines dry milk, cinnamon chips, cocoa powder, chocolate mini morsels and marshmallows to create a whole new hot cocoa experience.
A pinch of cayenne pepper and chili powder add just the right kick to the mix.
These dry ingredients create a lovely beautiful layer, making this cute mason jar the perfect gift idea for almost any occasion.
You're going to love this healthy, full of fresh ingredients jar of goodness whether you're vegan or not.
The tofu cubes and mushrooms absorb the spicy, flavor-filled hot sauce and bouillon for a delicious, hearty plant-based meal.
The best part? Meal prep doesn't require any cooking- just layer on the ingredients. When you're ready to devour, pour hot water, let it rest for a few minutes and enjoy.
This mason jar blackberry cobbler is what dreams are made of. It's warm, incredibly comforting and tastes heavenly.
Blackberries are layered on batter made of flour, baking powder, heavy whipping cream, melted, and butter, then baked to create a nice cake-like topping with a super soft interior.
Top with vanilla ice cream and crumbled cookies for a melt-in-your-mouth dessert.
If you love Asian food, this mason jar meal is good to have on hand when the cravings strike. Biting into this tasty salad with good-for-you ingredients is absolutely heavenly.
Like a good rug, the rich, tangy, luscious tahini miso dressing helps tie everything together.
This dressing is super versatile, so make a big batch and use it on your favorite dinner salads, Asian-inspired meals as a topping for sushi or dip for raw and cooked veggies.
This is one of those mason jar meals that sits high up on my list of comfort food.
Chicken is cooked in soy sauce, fresh ginger, and sesame oil then layered with sautéed coleslaw, cucumber, noodles and red pepper for a yummy, spicy, filling on-the-go meal.
Fresh herbs and the rich nutty flavors of sesame seeds add a nice finishing touch to the dish. Even your little picky eaters are going to enjoy this.