If you love spicy food, then these tasty CANDIED jalapenos are for you! Canning them is optional.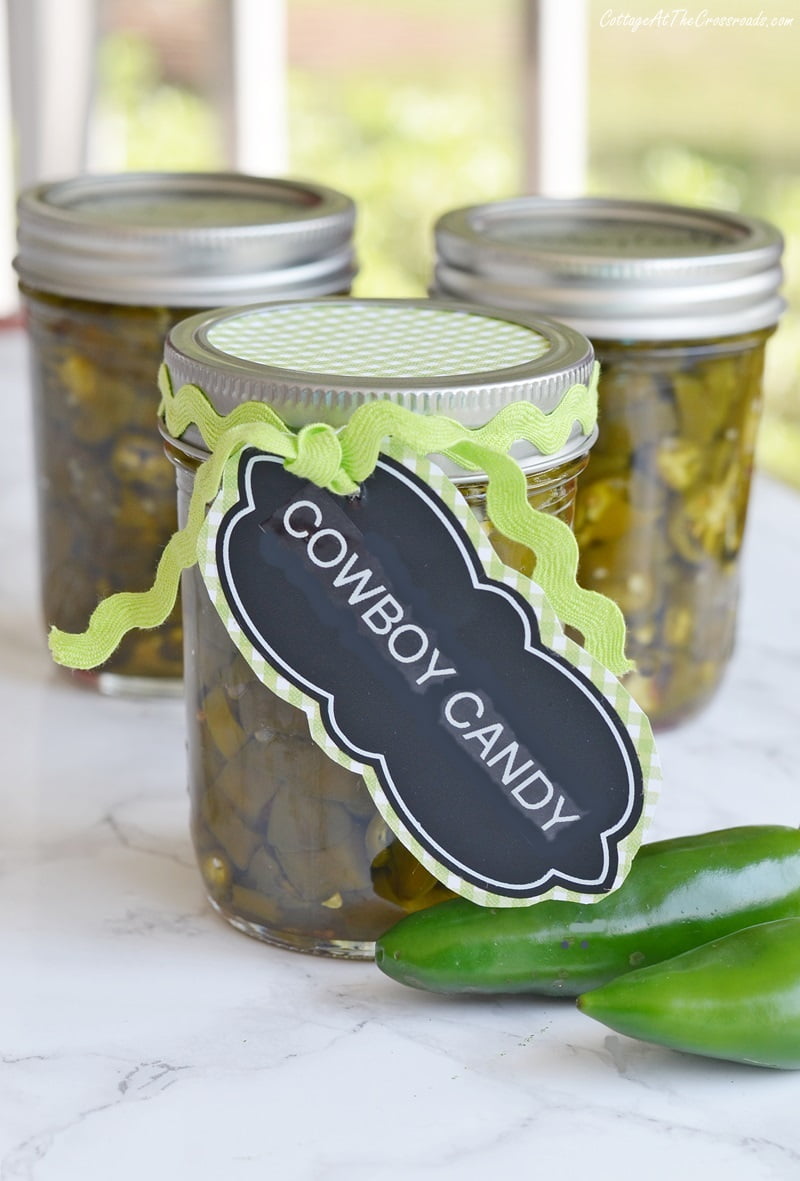 Have you ever tasted candied jalapenos? My first experience with them was several years ago when one of my sisters-in-law served some that she had purchased. Oh, my goodness! I was instantly hooked by the sweet and spicy taste sensation!
So this year, I decided to make my own candied jalapenos. Looking for more canning recipes? Check my best mason jars recipes collection with delicious recipes that you can make at home.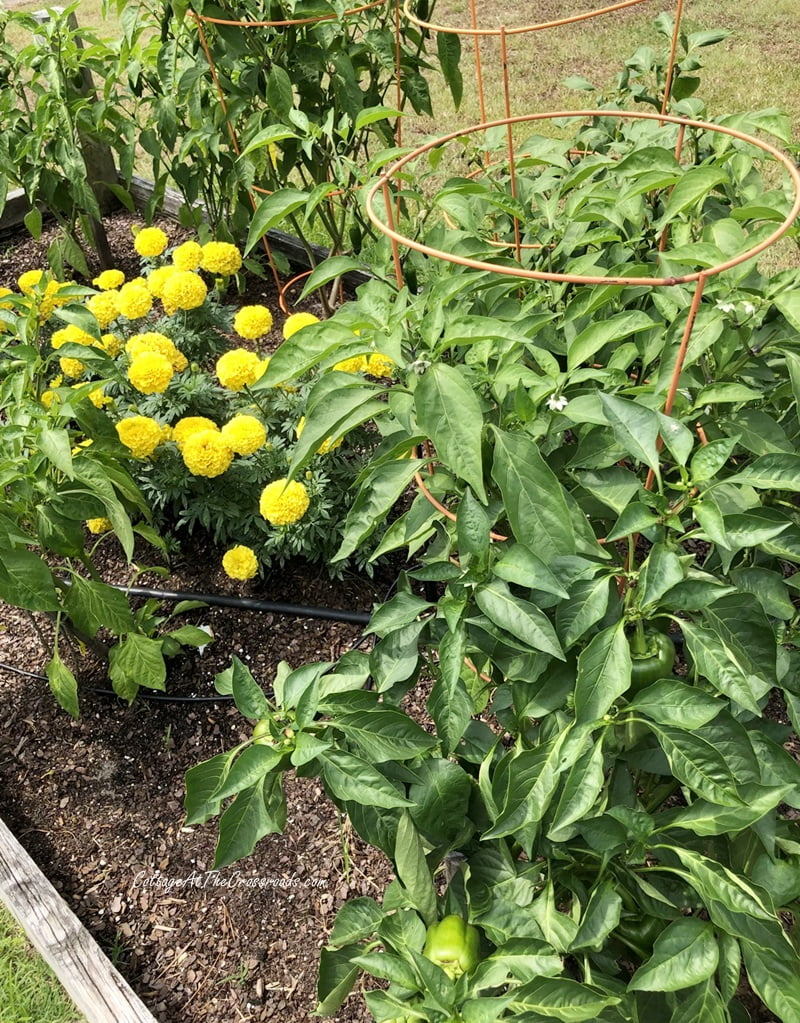 I made sure I planted plenty of jalapeno plants in my pepper bed this spring, and they have given me lots of peppers already this summer.
I've already made a batch of green pepper jelly, and 2 batches of candied jalapenos. And the plants just keep on producing!
Lucky for me and for anyone who knows me, candied jalapenos make a great gift! Once people taste them, they will beg you for more!
And they are so easy to make!
I can mine to have a longer shelf life, but you can skip the canning part if you desire. You can simply store them in your refrigerator for up to 3 months. (Be sure to put a use by date on the jars if you do not can them!)
I seriously doubt that you will have any left at the end of 3 months, though! They are THAT GOOD!
Now is a perfect time to make cowboy candy because jalapenos are abundant at farmers' markets and at a good price.
Or, find gardeners who are growing some and are totally in the dark about candied jalapenos. Volunteer to take excess jalapenos off their hands!
You don't have to be tough like a cowboy to eat them, though. They are indeed spicy, but the sugar in the recipe tempers the hotness.
How to make Candied Jalapenos
Step 1
Start with fresh rinsed jalapeno peppers. You will need about 3 pounds of peppers for this recipe which would be equal to 16-20 jalapenos per pound depending on the size of your peppers.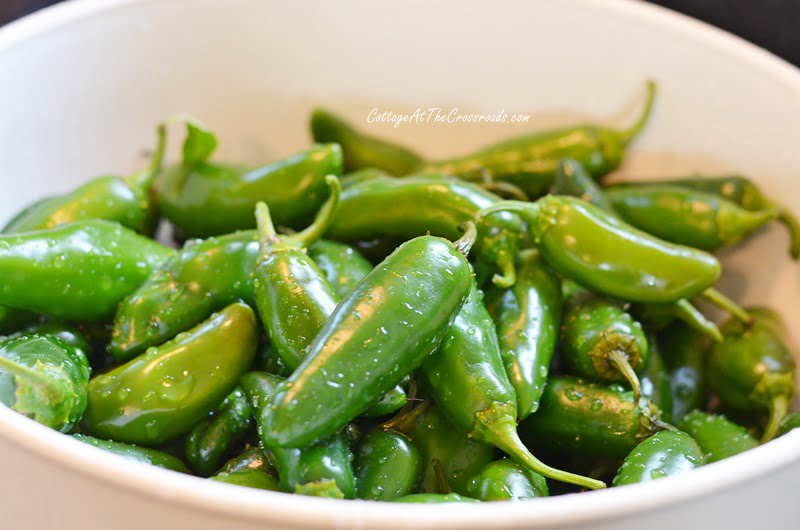 Step 2
While wearing disposable gloves, cut off and discard the stem ends. Don't touch your face or eyes while working with the peppers! I repeat, don't touch your face or eyes!
If you want less heat, you can core out some of the seeds and membrane, but I leave it all.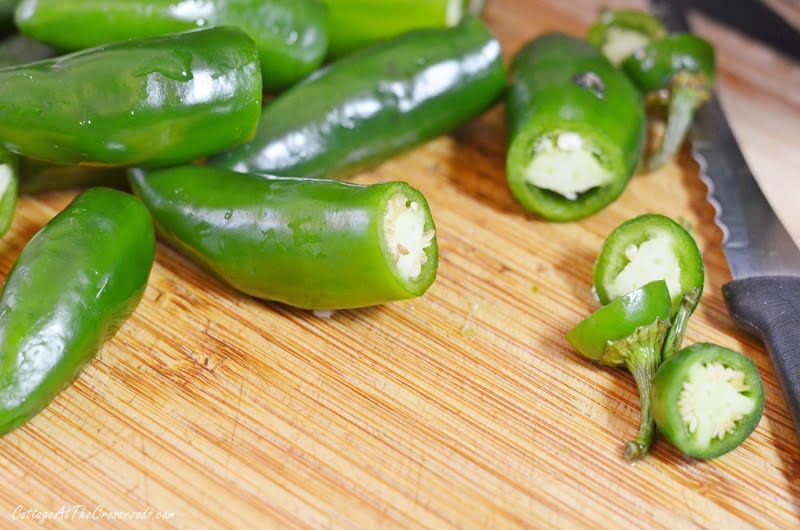 Step 3
Slice the peppers into ⅛-1/4 inch slices.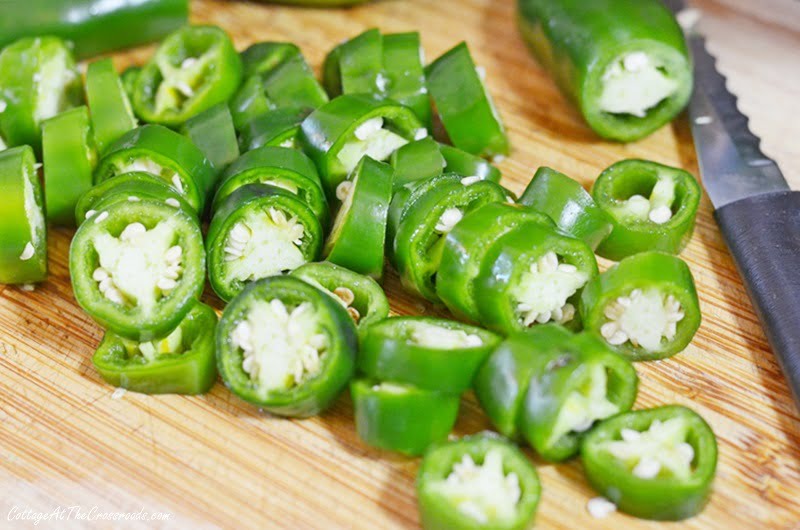 Step 4
In a large pot, mix together 2 cups cider vinegar, 6 cups white granulated sugar, ½ teaspoon turmeric, ½ teaspoon celery seed, 3 teaspoons granulated garlic and 1 teaspoon cayenne pepper.
Bring to a boil, reduce heat, and simmer the solution for 5 minutes.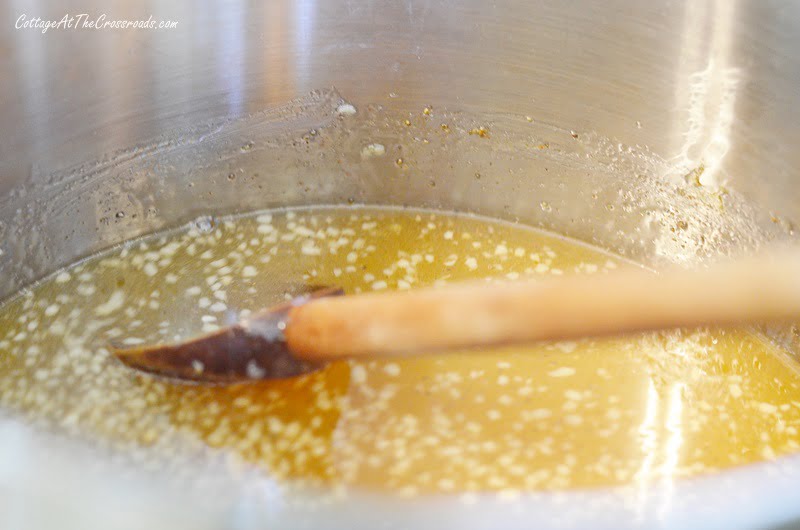 Step 5
Add the pepper slices and simmer for exactly 4 minutes.
Using a slotted spoon, transfer the cooked peppers into clean, sterilized pint canning jars to within ¼ inch of the rim of the jar. Pack the peppers as tightly as you can into the jar.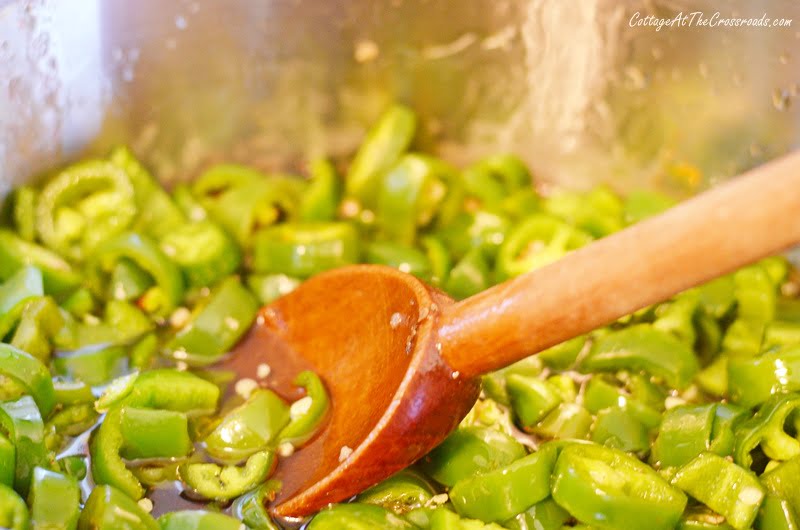 Step 6
Turn up the heat under the pot with the remaining liquid and bring to a full rolling boil and boil it hard for exactly 6 minutes.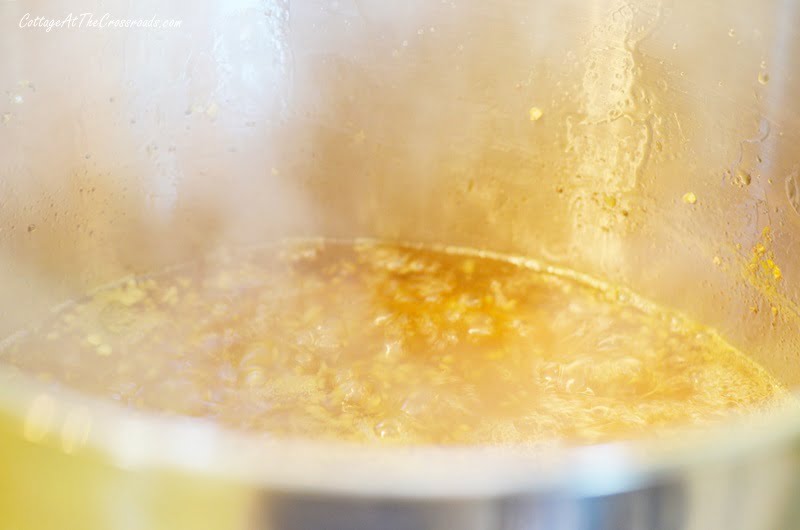 Step 7
Turn off the heat and use a ladle to pour the boiled syrup into the jars with the jalapenos. Remove any air pockets with a clean knife or bubble remover (found in canning kits.)
Wipe the rim of each jar with a damp paper towel and place a lid and screw band on each jar. Tighten the screw band to fingertip tight.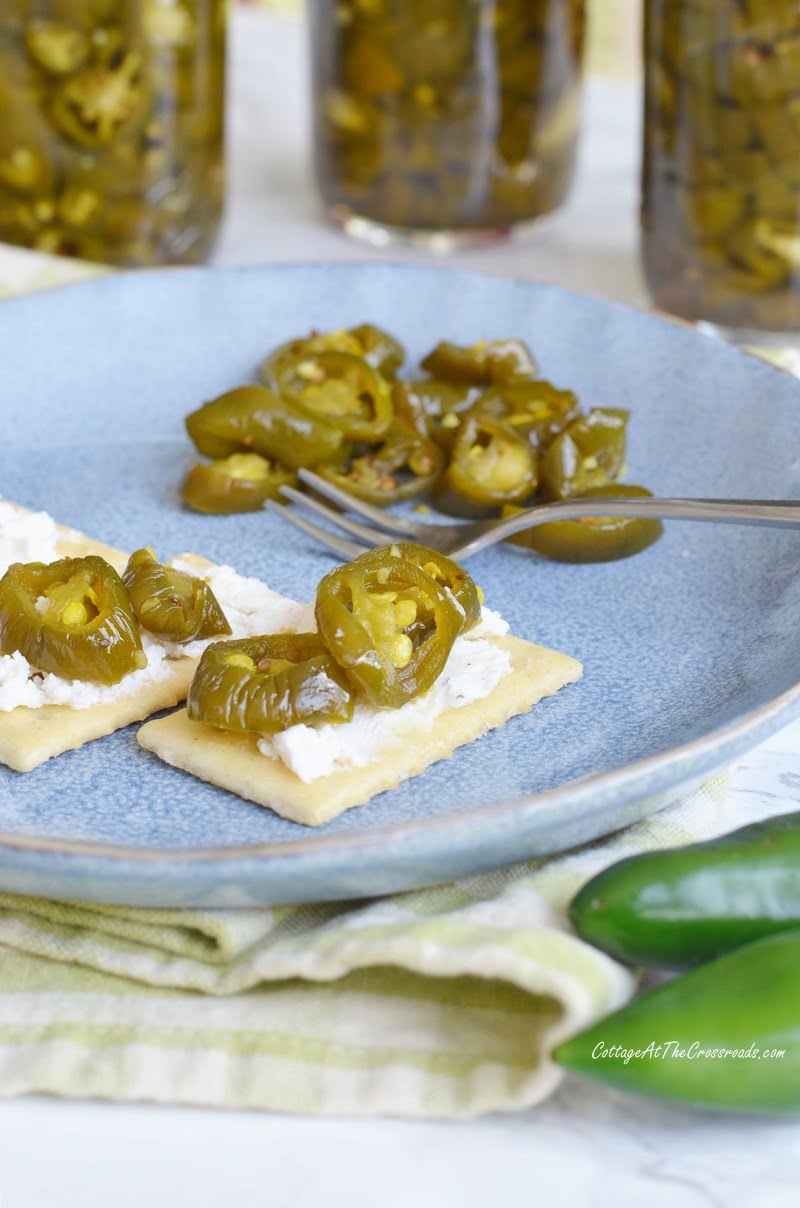 Left Over Syrup
You will have some leftover syrup but do not dispose of it. Save it in jars too as it makes a delicious glaze for grilled meats.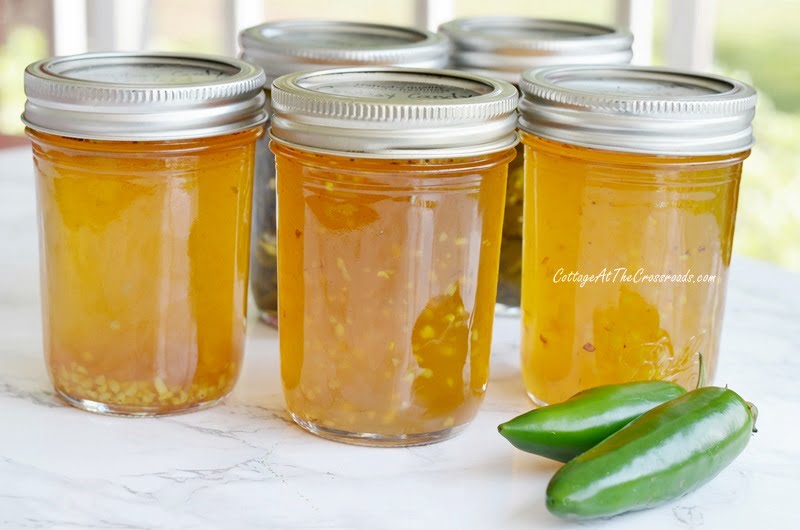 Storage
If you are not canning this recipe, you may stop at this point. Allow your jars to cool completely and then place them in the refrigerator.
Canning
Water bath canning directions are included in the printable recipe card below, in case you'd like to do so.
It is best to wait at a week or so for best flavor before opening a jar and indulging.
How to use Candied Jalapenos
One of the very best and easiest ways to use candied jalapenos is to spread a little cream cheese or goat cheese on a cracker and then add few slices of the candied jalapenos. What a quick and tasty appetizer to have on hand for unexpected guests!
Other ways to use them are:
on sandwiches
on burgers
on nachos
on deviled eggs
mixed into cornbread
chopped and combined with cheese to create a cheese ball
as a cocktail garnish
The extra syrup can be used to glaze grilled meats, make BBQ sauce, and spice up cocktails.
📋 Recipe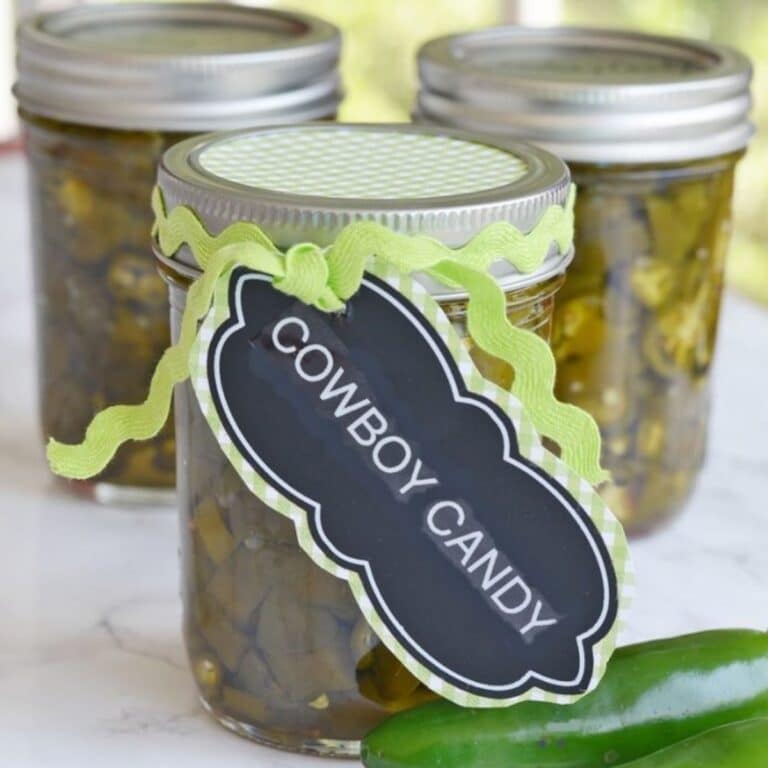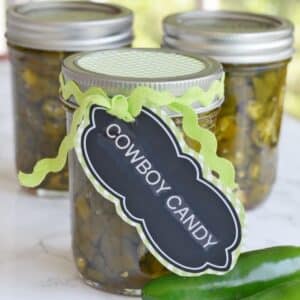 Candied Jalapenos
These sweet and spicy candied jalapenos are addictive and have many uses. They may be canned or stored in the refrigerator. This recipe yields between 4 and 5 pints. 
Instructions
Rinse the jalapeno peppers.

Wearing disposable gloves, cut off the stem ends from all the peppers.

Cut peppers into uniform ⅛-1/4 inch slices and set aside.

In a large pot, bring cider vinegar, white sugar, turmeric, celery seed, granulated garlic, and cayenne to a boil. Reduce heat and simmer for 5 minutes.

Add the pepper slices to the pot and simmer for exactly 4 minutes.

Use a slotted spoon to transfer the peppers to sterilized pint sized canning jars. Pack the peppers in tightly to within ¼ inch of the jar rim.

Turn up the heat under the pot with the remaining liquid and bring to a full rolling boil. Boil hard for exactly 6 minutes.

Use a ladle to pour the boiling syrup into the jars over the jalapeno slices.

Remove any air pockets with a clean knife or with a bubble remover.

Wipe the rims of the jars with a damp paper towel, center on a lid, and screw on a band until finger-tip tight.

If you do not wish to can the jalapenos, allow the jars to cool and then store in the refrigerator for up to 3 months.

If processing, place the jars in a canner and cover with water by 2 inches. Bring the water to a full rolling boil and process the jars for 15 minutes.

Use canning tongs to transfer the jars to a counter top covered with a thick, dry kitchen towel. Allow them to cool for 24 hours.

When fully cooled, wipe the jars with a clean, damp washcloth and check to see if each jar has sealed properly. Store in a cool, dark place for up to one year.
Notes
You will have quite a bit of syrup left after filling the jars. It has many wonderful uses. Store the leftover syrup in the refrigerator for up to 3 months or you can process it, if canning the peppers, so that it will last 1 year.
Nutrition
Serving:
16
g
Calories:
1032
kcal
Carbohydrates:
259
g
Protein:
3
g
Fat:
2
g
Saturated Fat:
0.3
g
Polyunsaturated Fat:
0.4
g
Monounsaturated Fat:
0.1
g
Sodium:
17
mg
Potassium:
787
mg
Fiber:
8
g
Sugar:
251
g
Vitamin A:
3100
IU
Vitamin C:
323
mg
Calcium:
48
mg
Iron:
1
mg
I guarantee that after making these, you'll be planting jalapeno pepper plants in the future!
If you make these candied jalapenos, please come back, rate the recipe, and tell me what you think of them!
If you like jalapenos, check out my sausage and cheese stuffed jalapeno peppers.