So for the past two months, I have been canning tomatoes and homemade spaghetti sauce. But right now, lets talk about MY quick homemade salsa recipe!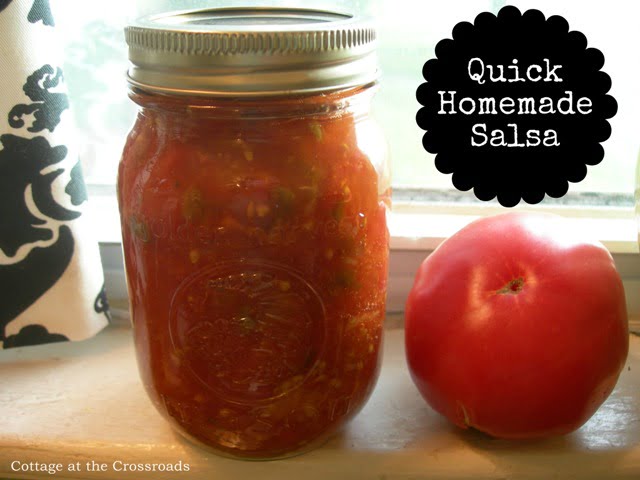 Maybe you guys don't know that Leo and I have over 80 tomato plants in our garden. And thanks to his irrigation system, they are still producing tomatoes despite the extreme heat and dry weather that we are having.
But in my search for additional ways to preserve these tomatoes, I've discovered something that's really good!
It's this packaged mix for making homemade salsa!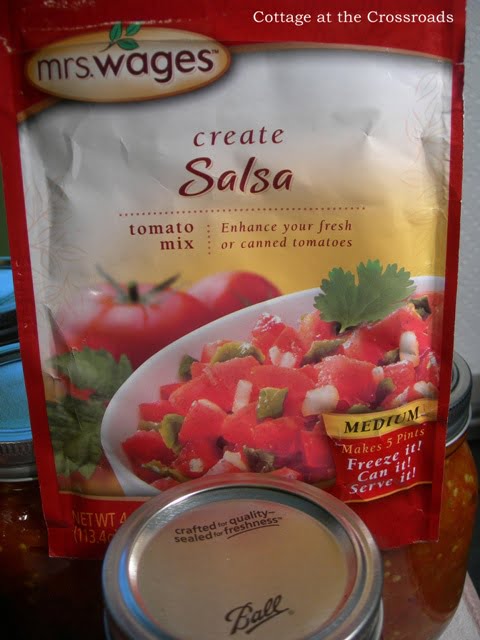 Look, I have tomato salsa for days! This sauce tastes amazing on nachos, chips, and tortillas.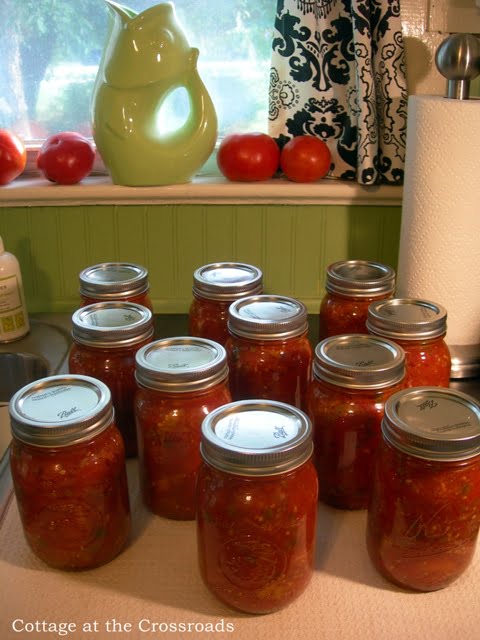 I've used it to make 2 batches of homemade salsa, which is awesome tasting.
But what I've discovered, quite by accident, is that the left-over tomato juice from making the salsa is so delicious to eat as a soup. It is wonderful hot or cold, and tastes a lot like gazpacho without all the chopping of the vegetables.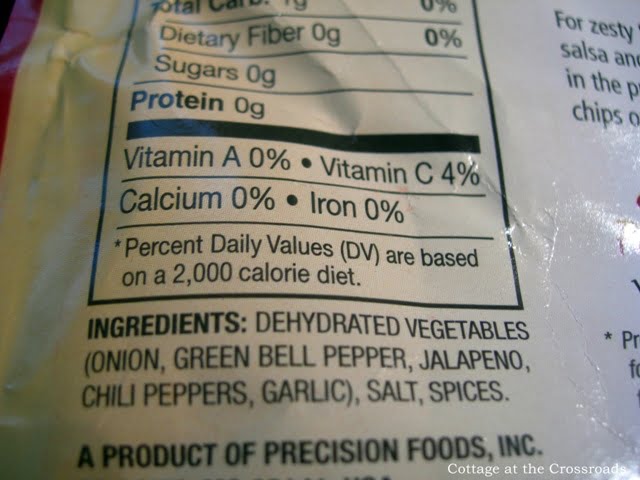 When you look at the ingredients in the package mix, you will see dehydrated vegetables, which speeds up the salsa or gazpacho making process.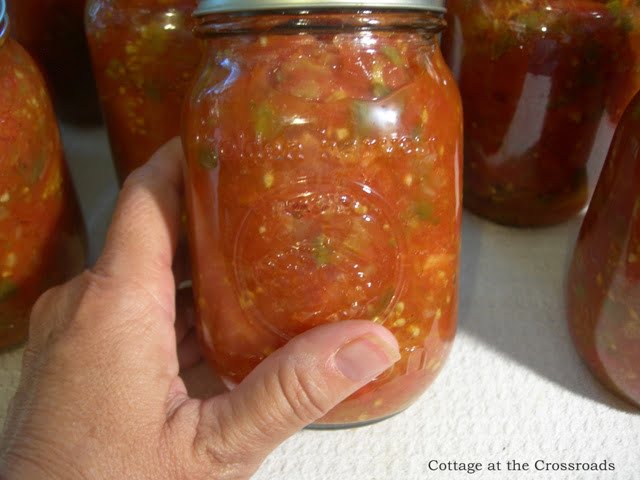 You can see them here in the salsa. ( I don't like to chop jalapeno peppers because I always get some in my eyes!)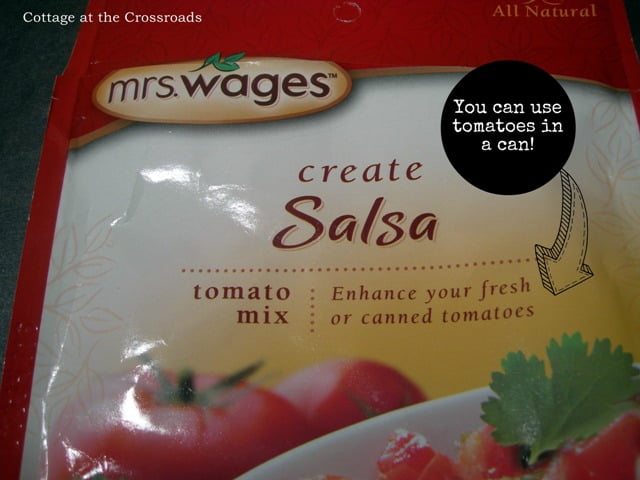 The great thing about this packaged mix is that you don't have to can your salsa. You can eat it fresh, and you can even use canned tomatoes if you don't have access to fresh ones.
If you have a bumper crop of fresh garden tomatoes, another fantastic option is this freezer tomatillo and tomato salsa recipe with a nice smoky flavor.
If you want to try making this quick salsa, be sure to buy the mix in the red package. I've tried some others recently (when I couldn't find the red package) and they are not quite as good.
The bonus is that the soup that we've been making with this mix is very low-calorie, and Leo and I have lost a few pounds lately. You can even add some boiled shrimp, chopped avocado, and chopped onion and turn the soup into a Mexican Shrimp Cocktail, which we've done, by the way!
I'm on my way to the grocery store to buy more of this mix because Leo picked 2 more buckets of tomatoes this morning!