I made the decision to get water to every plant in our garden this year. Last year I put an individual drip line to all of our tomato plants, and the results were fantastic. For the rest of the garden, the majority of the spring and summer were spent hand watering. Life's too short to do that again.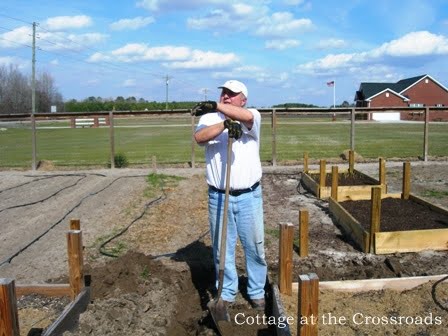 With the encouragement and help from my brother Jim, we decided to install permanent irrigation pipes to all the raised beds. I dug the ditches and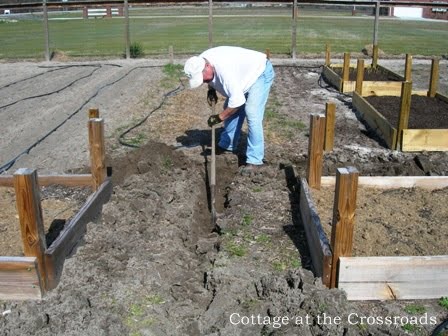 laid the pipes.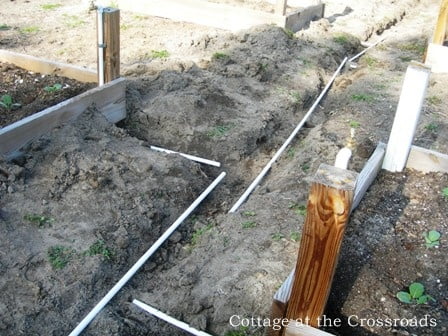 Jim did the plumbing.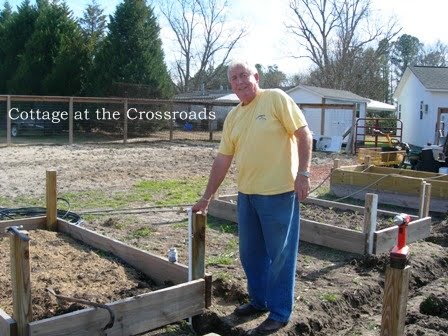 We put one of these in each raised bed.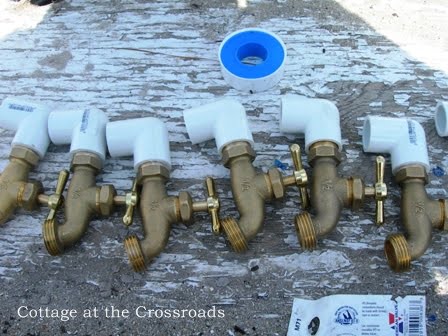 We found out last year how quickly the soil in the raised beds dries out. So this should make watering easier.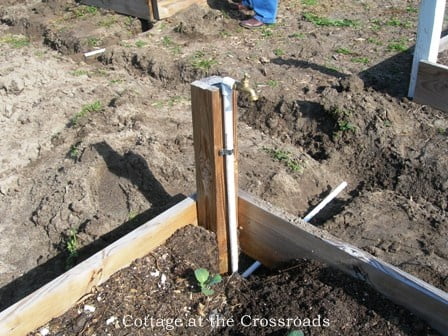 We thought it would take about 3 hours to do this. WRONG! It took us about 3 days and a lot of sore muscles.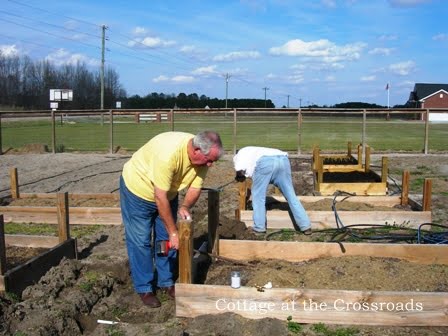 Now I can put an individual drip line on each plant inside the raised beds. By the way, all the experts will tell you that it's much better to water at the roots rather than overhead.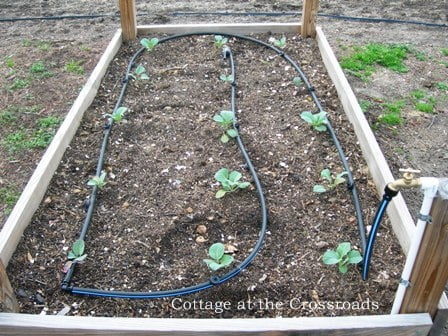 I went ahead and laid out the rows for the rest of our garden. Now we're ready to plant.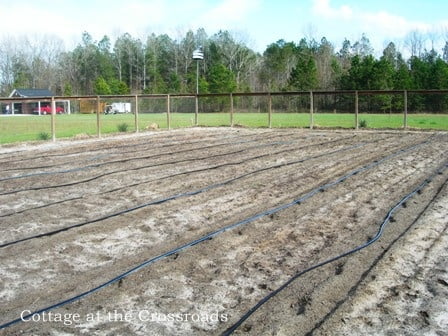 But wait a minute. I need to take a break.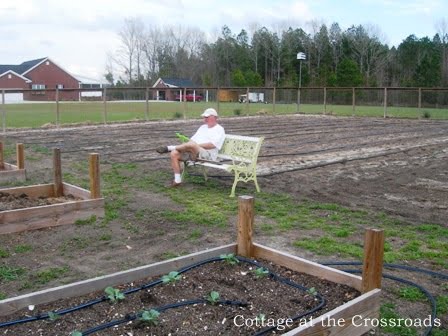 Sorry, Lucy. You're not allowed in the garden any more. You move my hoses and dig too many holes.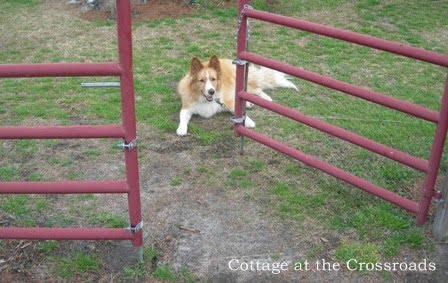 After all this work putting in our irrigation system for the garden, there's trouble with my well pump. I'll get it fixed. It's always something, isn't it?