I think the best thing that I did early spring this year was to install an extensive irrigation system in our garden. You can read about it HERE. If  we didn't have a way to get water to all our plants, with these triple digit temps, it would all be burned up by now.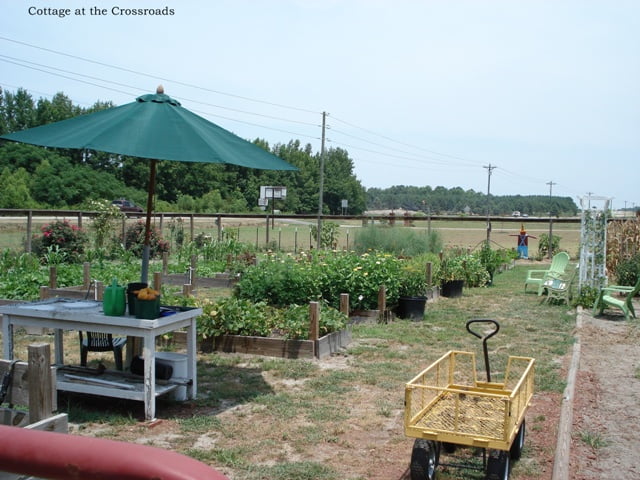 But as you can see, because of the daily dose of water, our garden is still flourishing.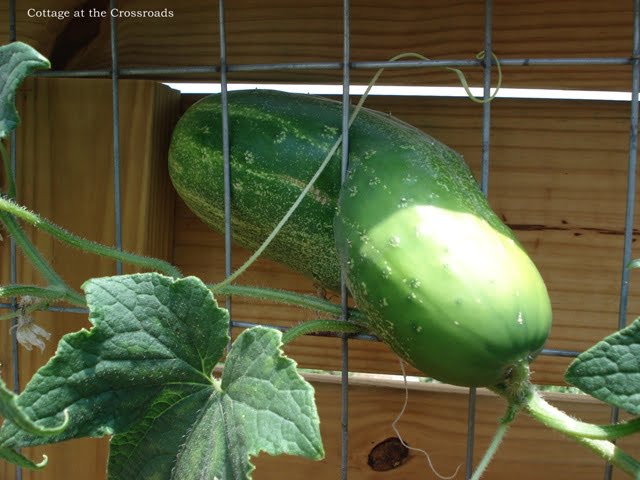 These things grow so fast that you have to pick them everyday. If you don't, they'll get out of control like this one!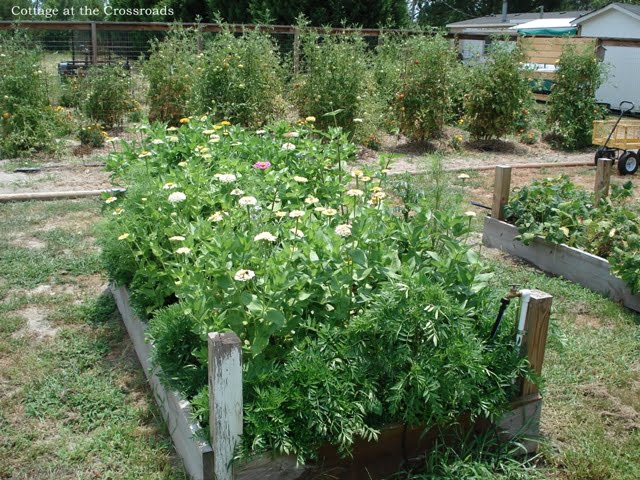 Our tomatoes are still producing, and the zinnias add a lot of color.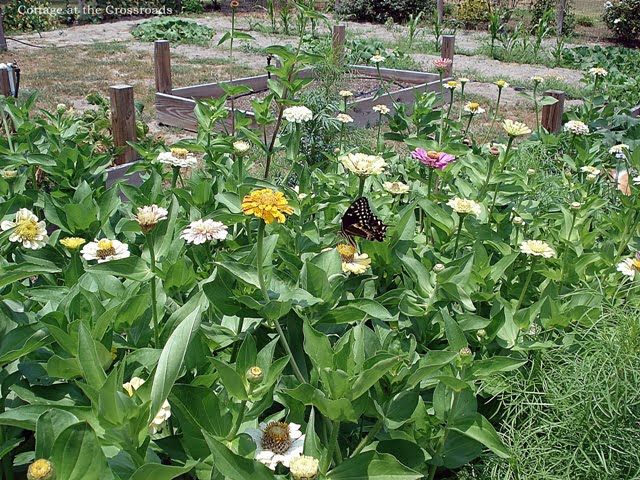 Not only are the zinnias pretty and provide us with fresh flowers in the house, they serve a purpose in the garden. They attract pollinators like this butterfly you see here.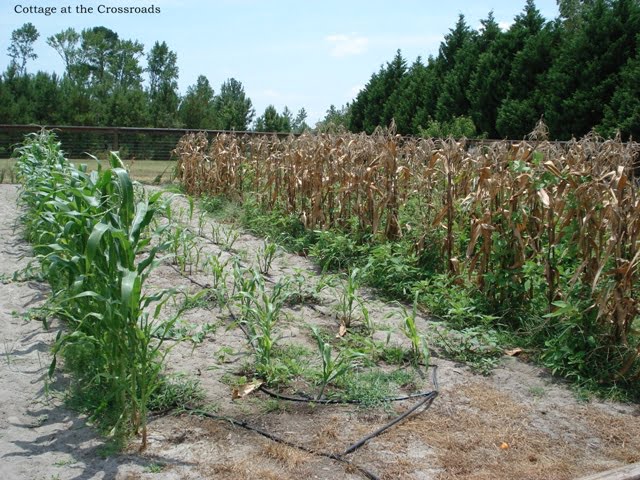 If you don't already do it, here's a tip for planting your garden next year. Stagger your planting of most vegetables. Here you can see three separate plantings of our corn, all planted three weeks apart.
Because when corn is ready, it all needs to be harvested within a few days and then it's gone! The corn has already been harvested on the brown stalks and is in the freezer.
The planting on the left should be ready in a couple of weeks. The rows in the middle will be ready late summer. Water, water, water! Unfortunately when you water your vegetables and flowers, you also water the weeds. Because it's been so hot, I've let the weeds go. I'll be out here tomorrow.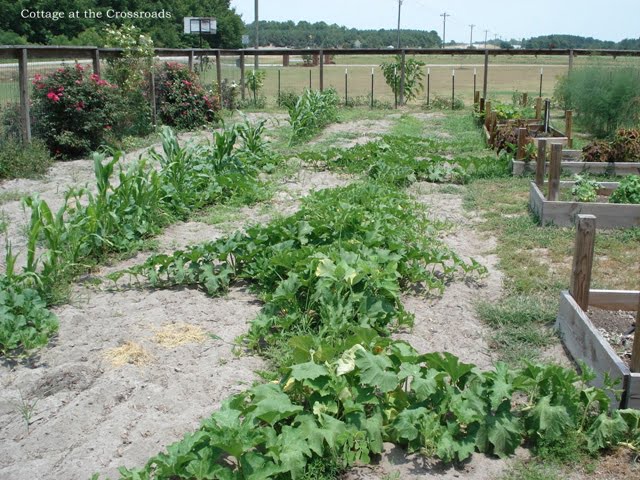 This area of the garden had our potatoes. After we dug them all up, we planted butternut squash, pumpkins, spaghetti squash, and yet another row of Silver Queen corn. We are fortunate to be living in a climate (zone 7B) where you can have something growing almost year round. Click HERE to find out your zone.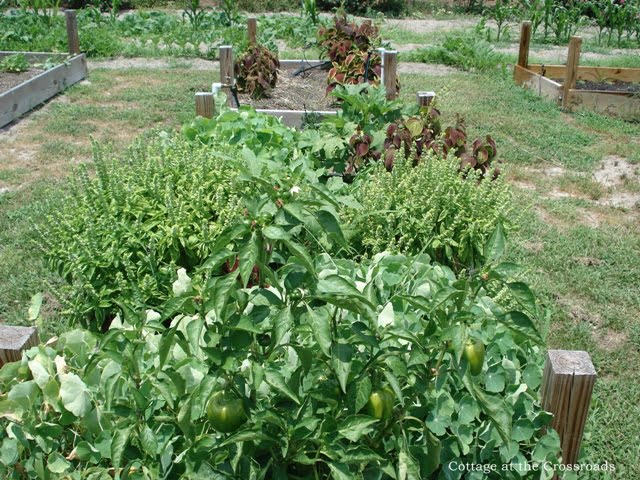 While most of the gardens around us are drying up, we are still enjoying the fruits of our labor.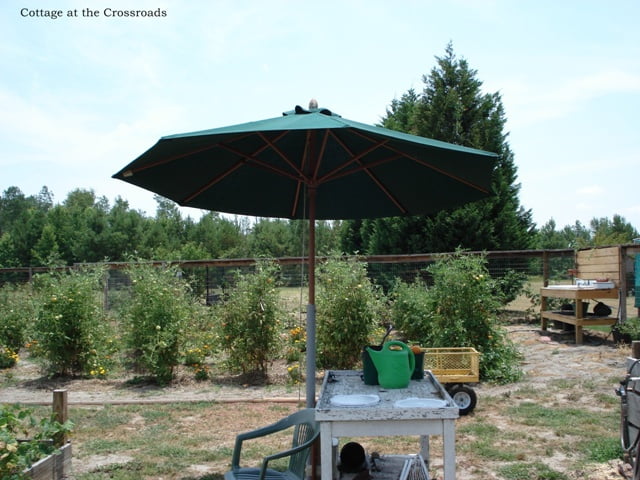 When I'm working in this brutal heat, I remember what Jane told me last winter. She said, "Next time I'm complaining about canning all these tomatoes, remind me how good they taste when we open a jar in the dead of winter."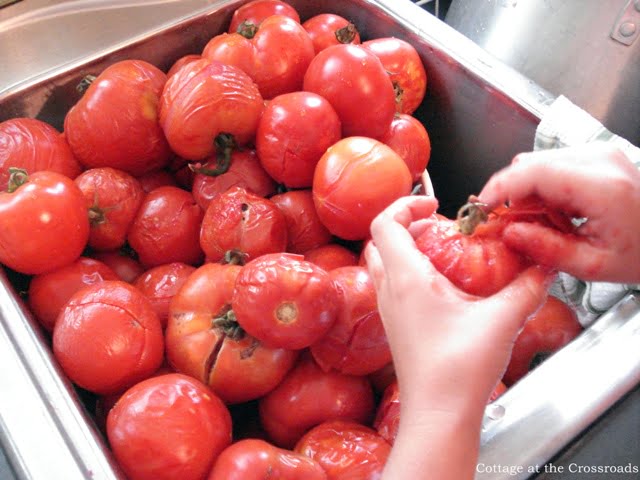 I do like to find the positive in every situation. In this case, the hot temperatures have my compost bins really cooking!
I think I'll take my little tomato picking partner (our granddaughter Rose) to the pool.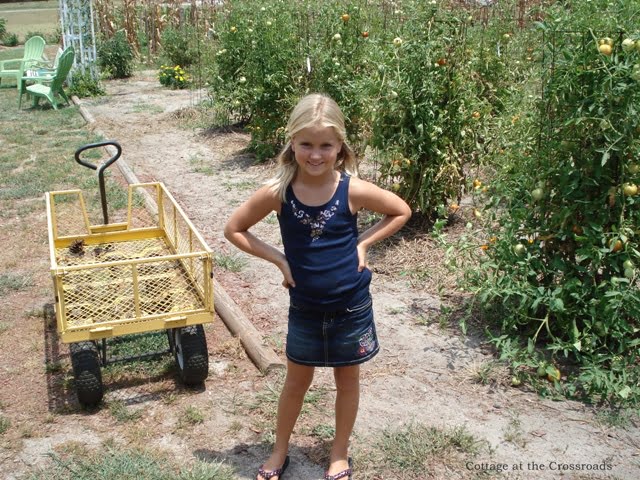 She and I both need to take a break!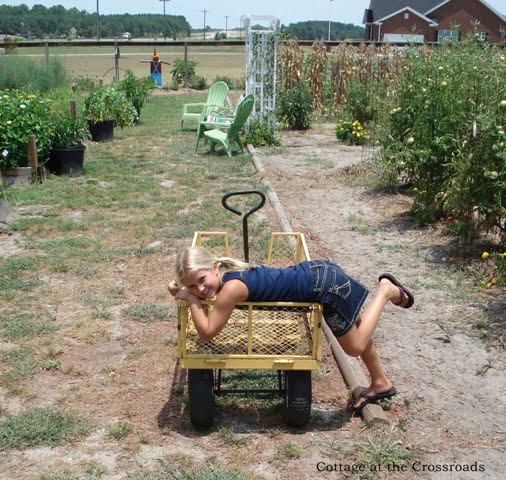 I love to talk gardening so if you have any questions, shoot me an email. I'm not an expert, but maybe I can help.