Water bath canning is a popular method of food preservation that has been used for centuries to store and preserve fruits, vegetables, and other perishable foods.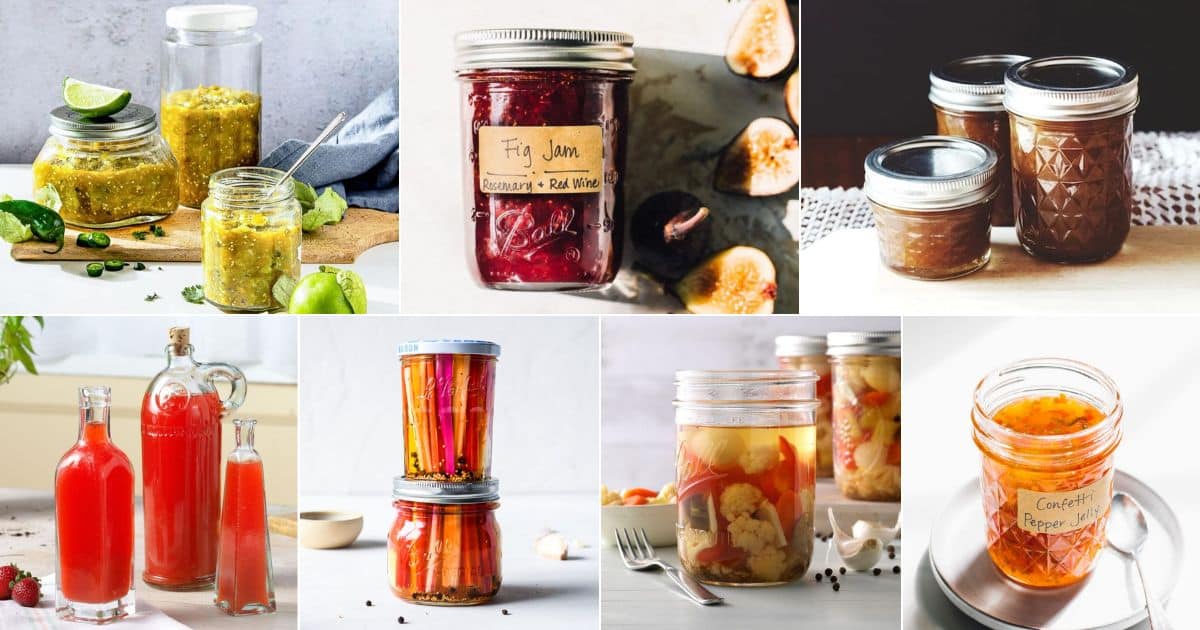 In this article, we've compiled 41 water bath canning recipes for various foods, from classic jams and pickles to creative chutneys, salsas, and sauces.
Whether you're looking to preserve your garden harvest or enjoy fresh, homemade food all year round, these recipes are sure to inspire you.
Contents
1. Homemade Canned Spaghetti Sauce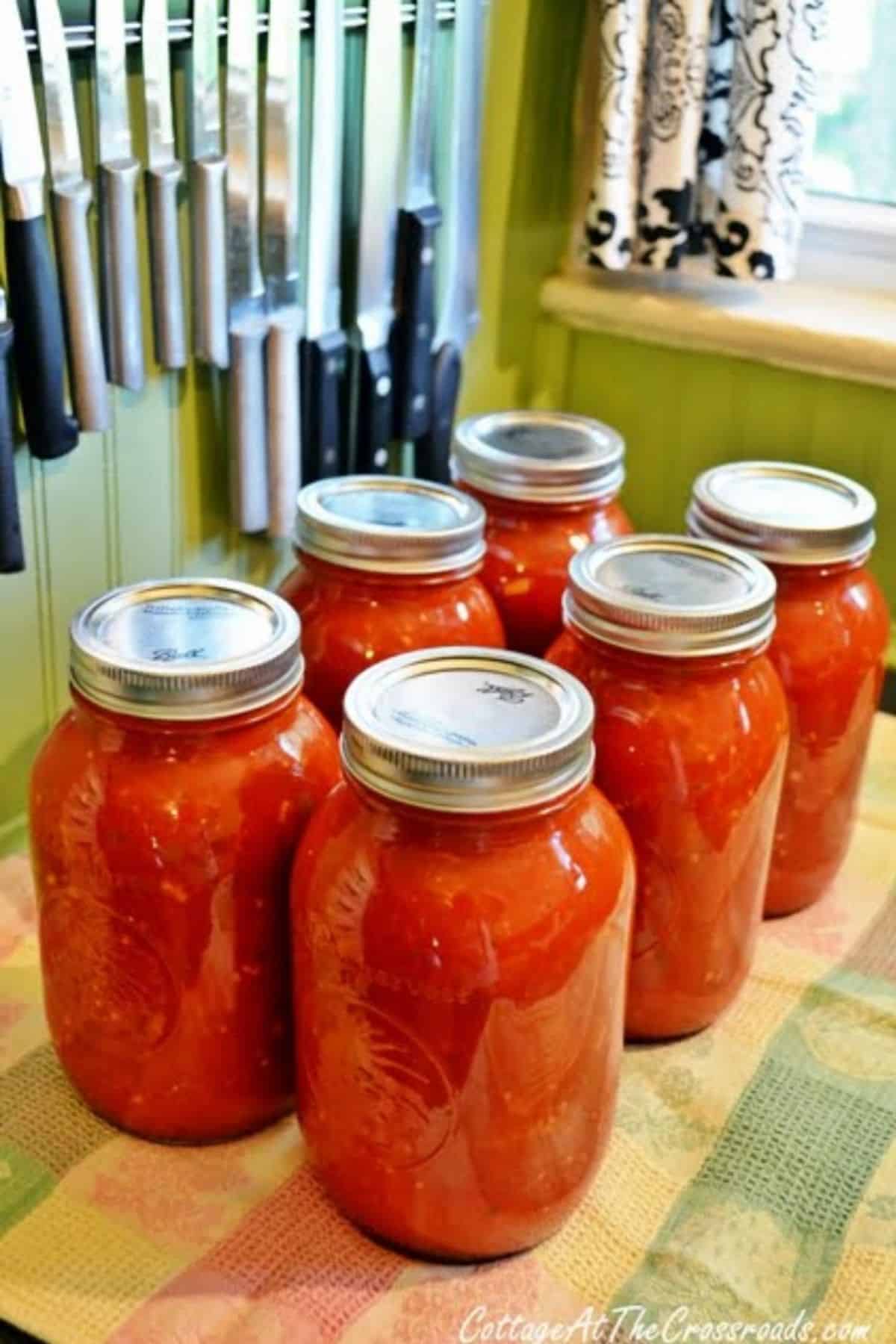 Making your spaghetti sauce from scratch is a delicious and fantastic way to preserve the rich flavors for later use.
It's made from fresh ingredients such as juicy tomatoes, onions, garlic, green peppers, and aromatic herbs and spices.
2. Sweet Cucumber Relish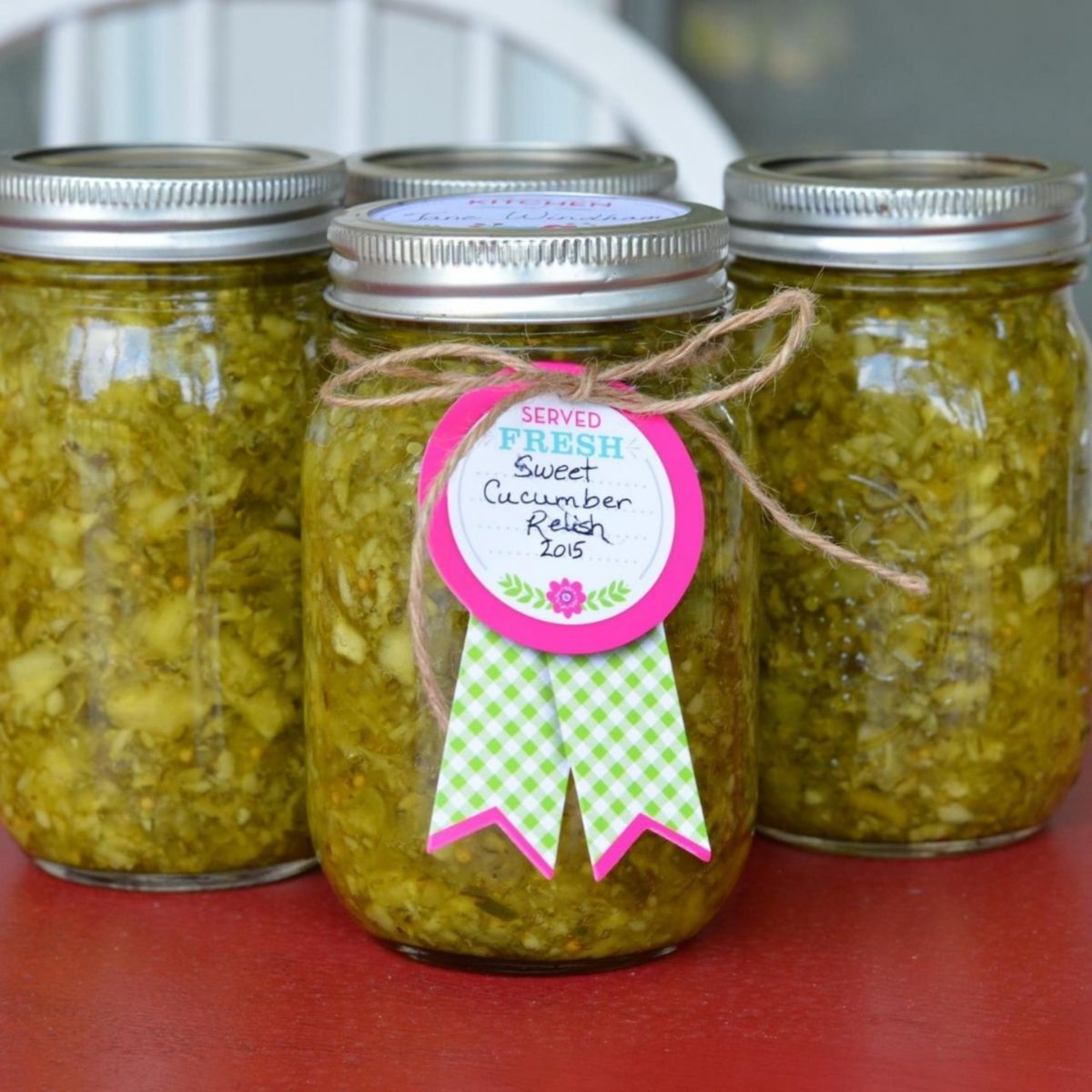 With fresh cucumbers, onions, peppers, and a combination of spices, this cucumber relish is the perfect complement to any dish.
Try using this tangy and sweet condiment as a topping for grilled meats, mixed into potato salad, or even a dip for chips or vegetables.
3. Homemade Dill Relish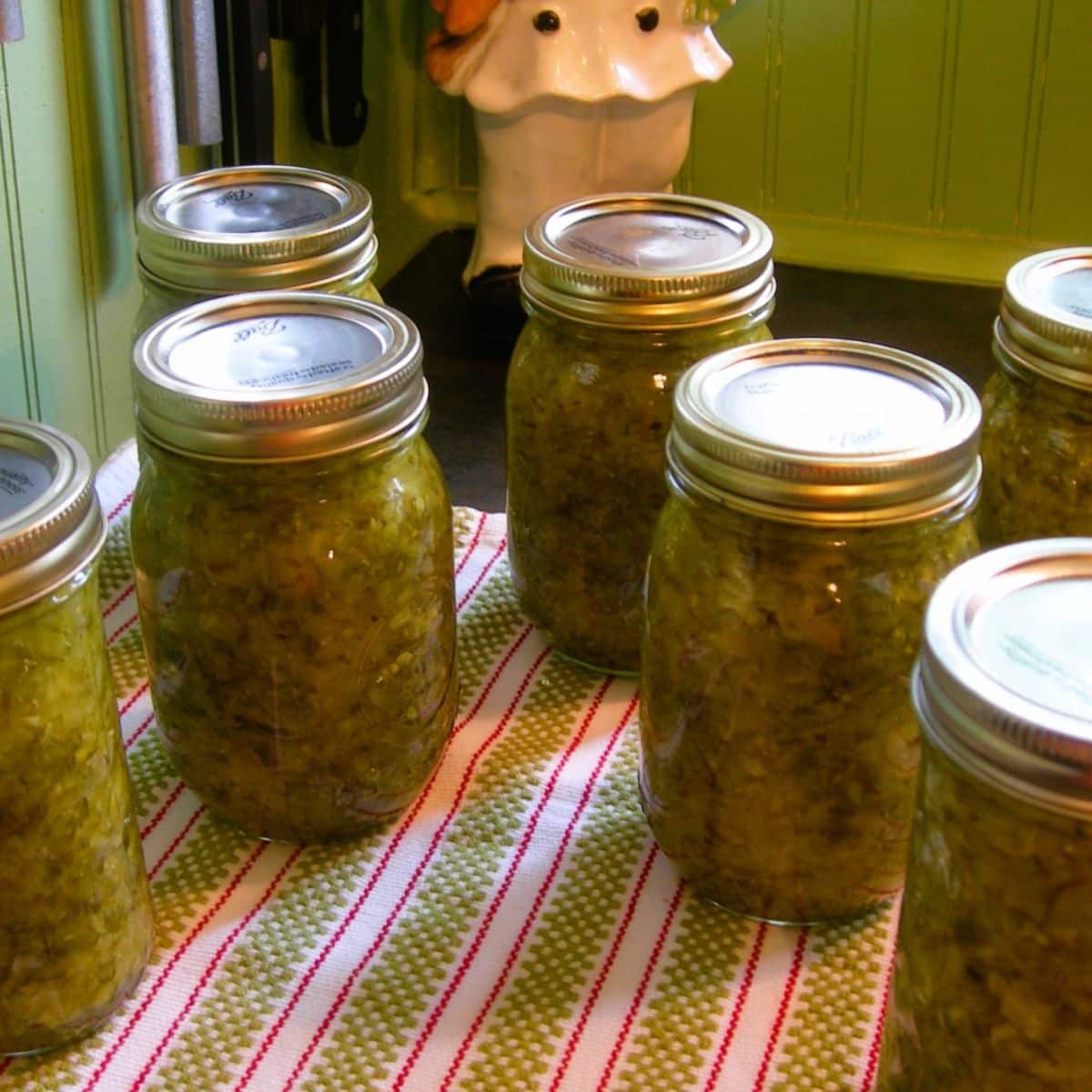 The combination of tangy vinegar, fresh dill, and crunchy cucumbers is a flavor explosion that will have you reaching for seconds (or thirds).
This versatile homemade dill relish is perfect for hot dogs, burgers, and sandwiches or as a dip for chips or crackers.
4. Zesty Bread 'n Butter Pickles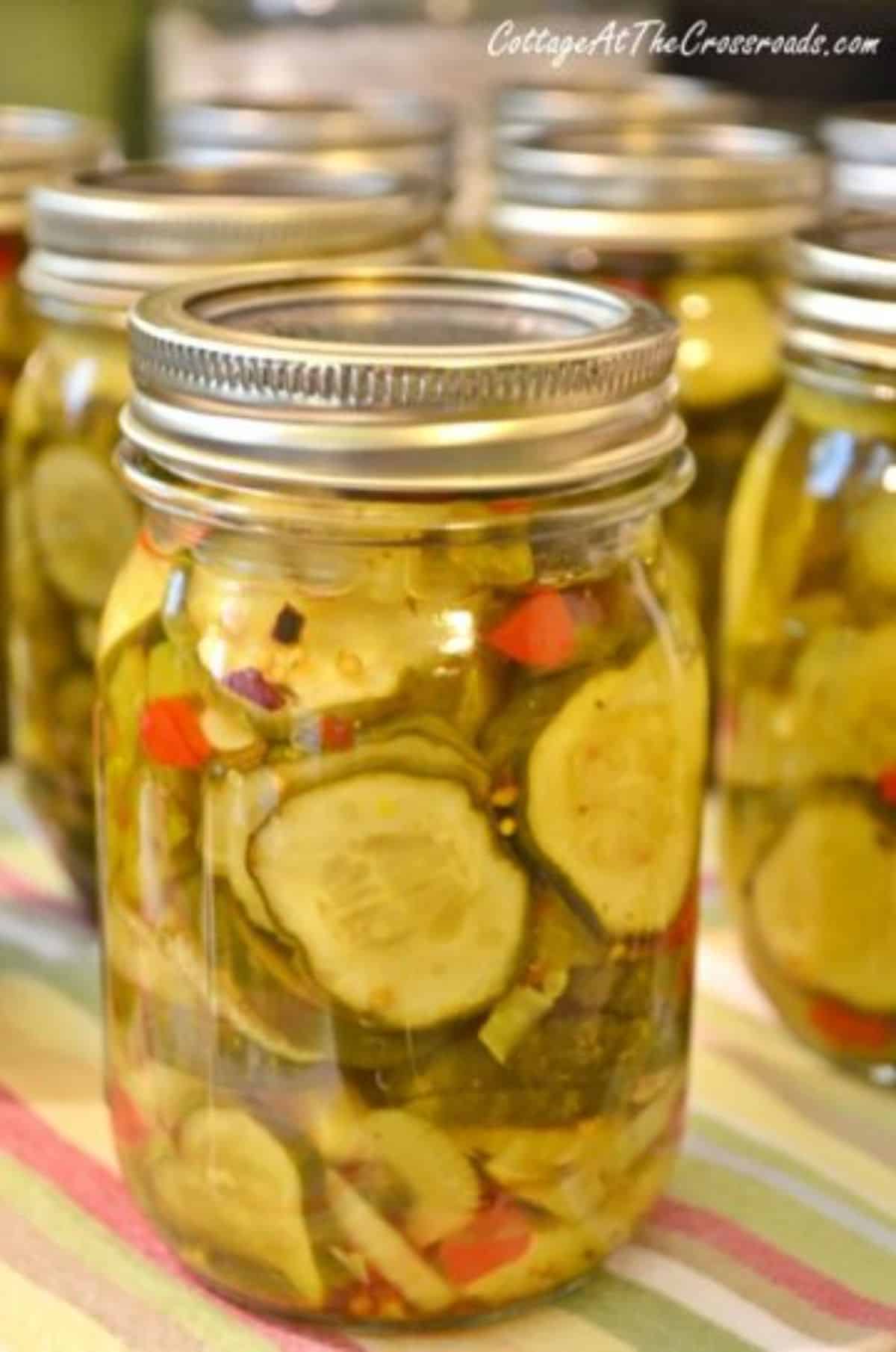 Zesty bread 'n butter pickles are a must-have in any pickle lover's pantry.
This irresistible combination of sweet and tangy flavors is made from a mix of vegetables, spices, and herbs. The crunch adds a satisfying texture.
5. Homemade Spicy Pickled Okra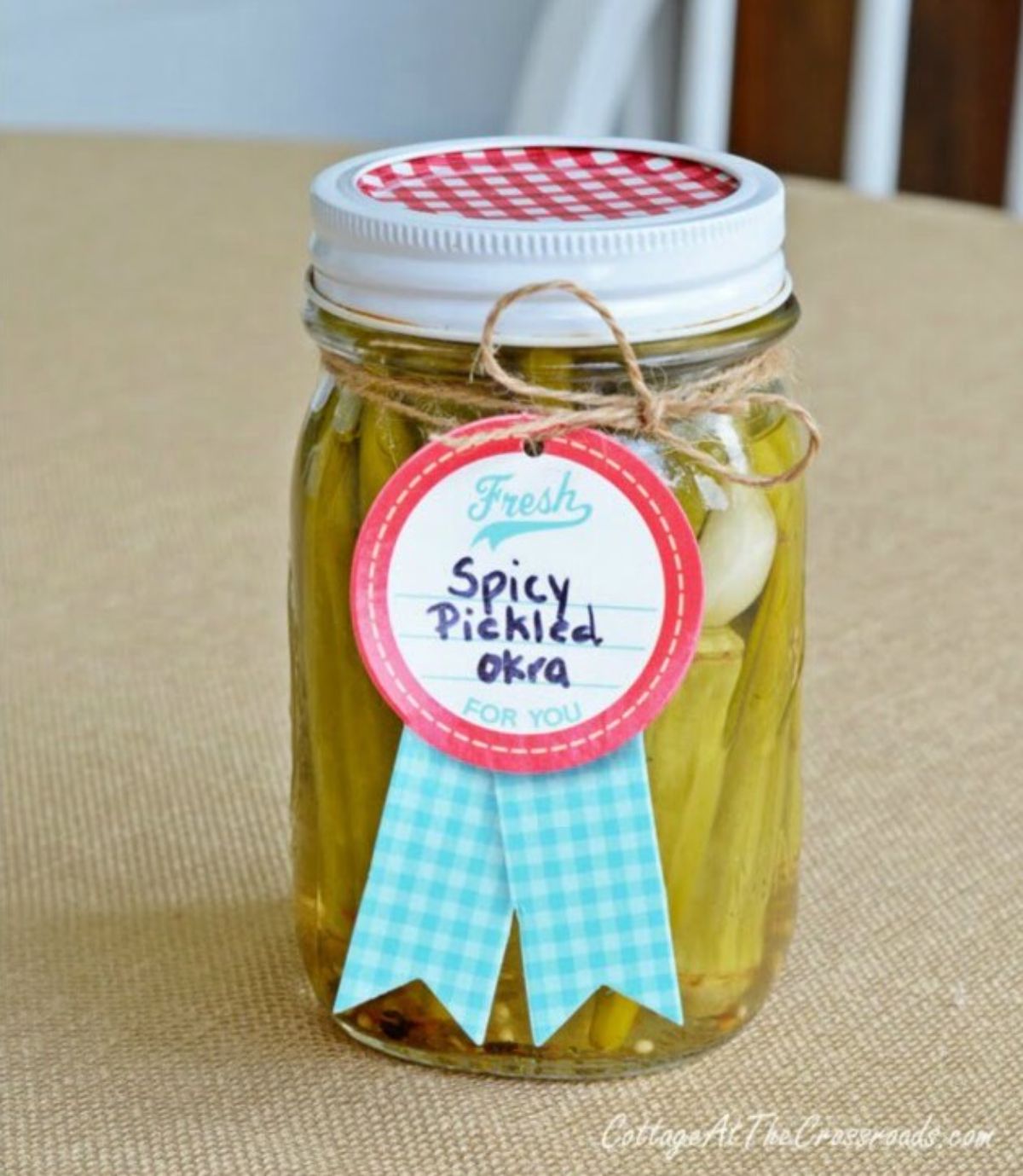 Homemade spicy pickled okra is a real treat. The spicy kick is balanced with the sourness of the pickling brine.
With fresh and tender okra pods, garlic cloves, and fiery spices, this crunchy pickled okra is a crowd-pleaser for anyone who likes spicy, mouth-burning delicacies.
6. Quick Homemade Salsa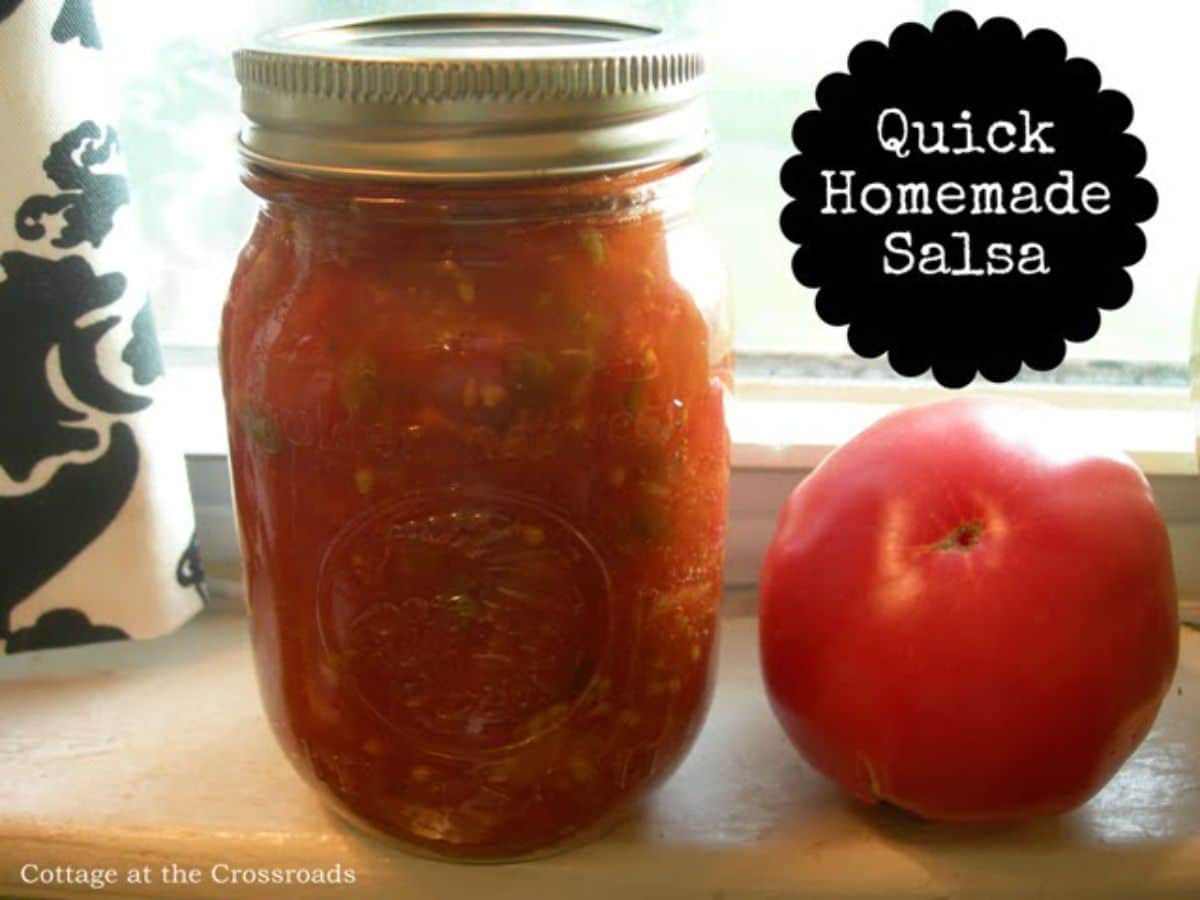 A good salsa can make all the difference. This fresh and zesty salsa can be a favorite for anyone who loves bold and tangy flavors.
Combining juicy tomatoes, spicy jalapeños, and fresh herbs makes for a delicious topping for nachos, burritos, and tacos.
7. Spicy Pear Chutney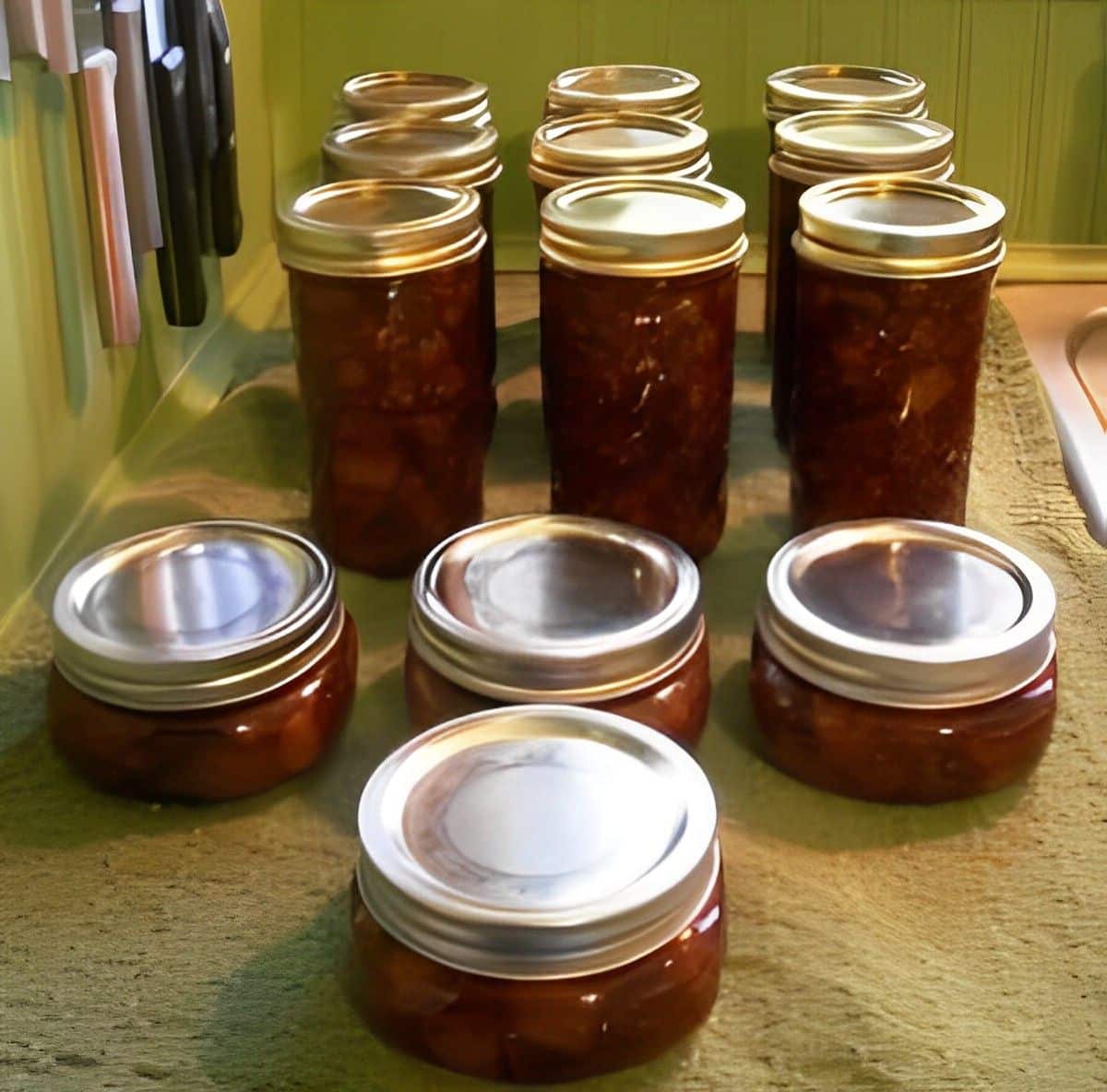 This delicious chutney is a blend of sweet and spicy, with a rich depth of flavor that will make your taste buds want more.
With fresh pears, red onion, ginger, and many aromatic spices, this chutney is great for topping grilled meats, spreading on sandwiches, or even as a dip for crackers or bread.
8. Homemade Tomato Jam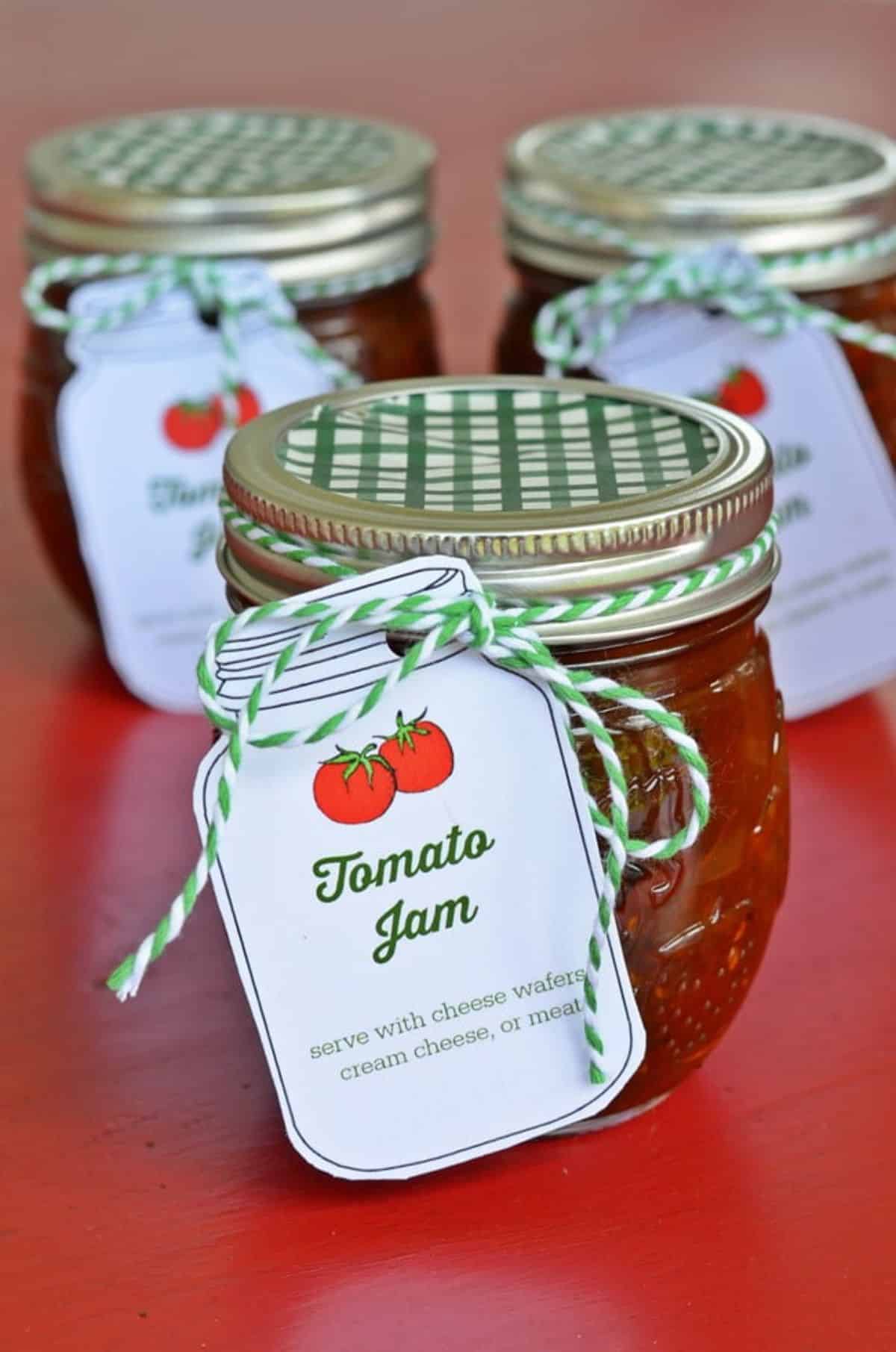 If you're a fan of ketchup, you will love this homemade tomato jam. This delightful spread is made with fresh tomatoes, sugar, and a blend of warm spices, giving it a complex and satisfying flavor.
If you're feeling adventurous, use it as a glaze for roasted vegetables or add a dollop to your favorite pasta dish.
9. Candied Jalapenos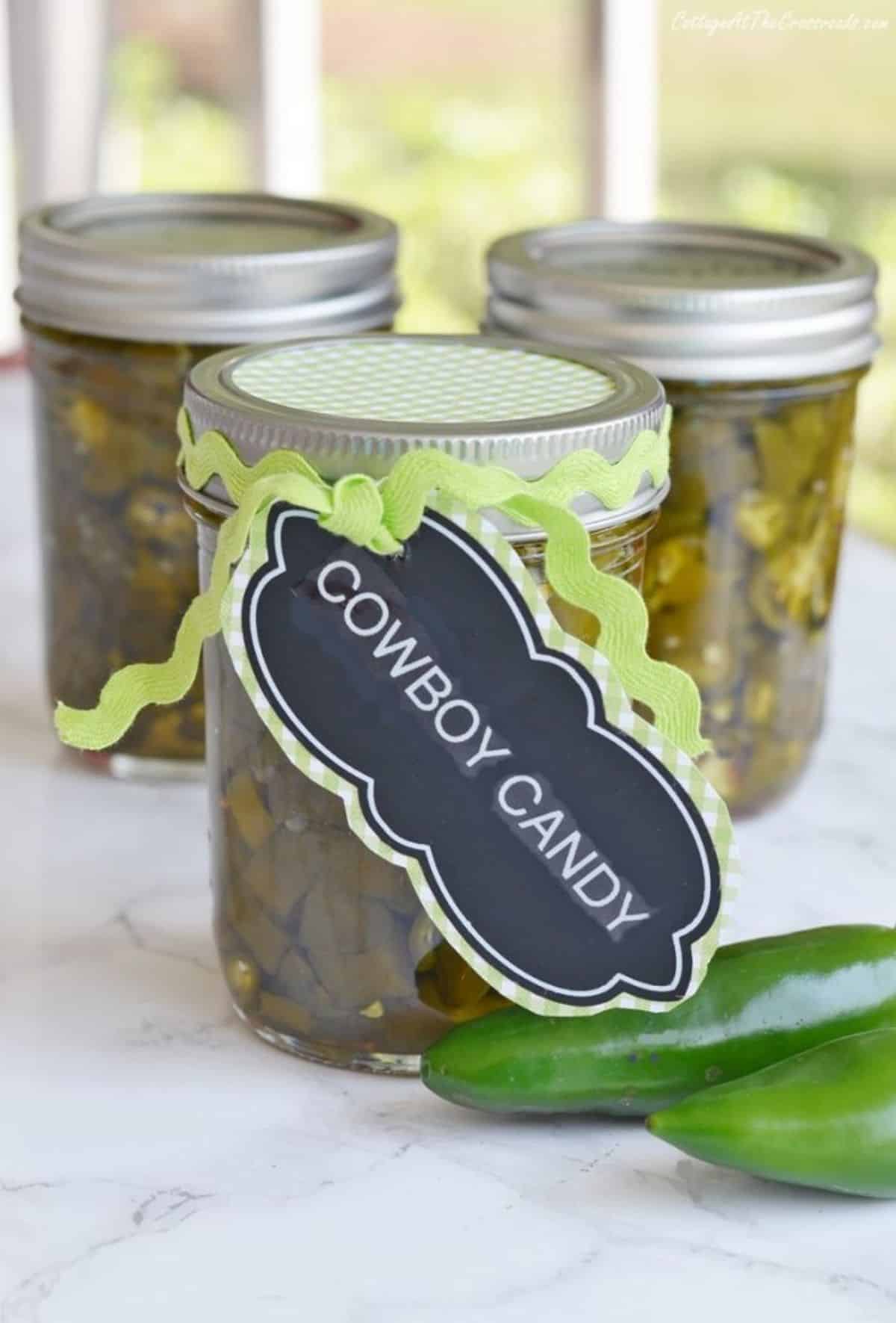 These candied jalapenos combine the spiciness of jalapenos with the sweetness from the sugar—the best of both worlds.
The process involves simmering jalapeno peppers in a sweet and tangy syrup until they're candied and infused with flavor.
You can sample these candied jalapenos with deviled eggs or infuse them into cornbread for the ultimate combination.
10. Green Tomato Relish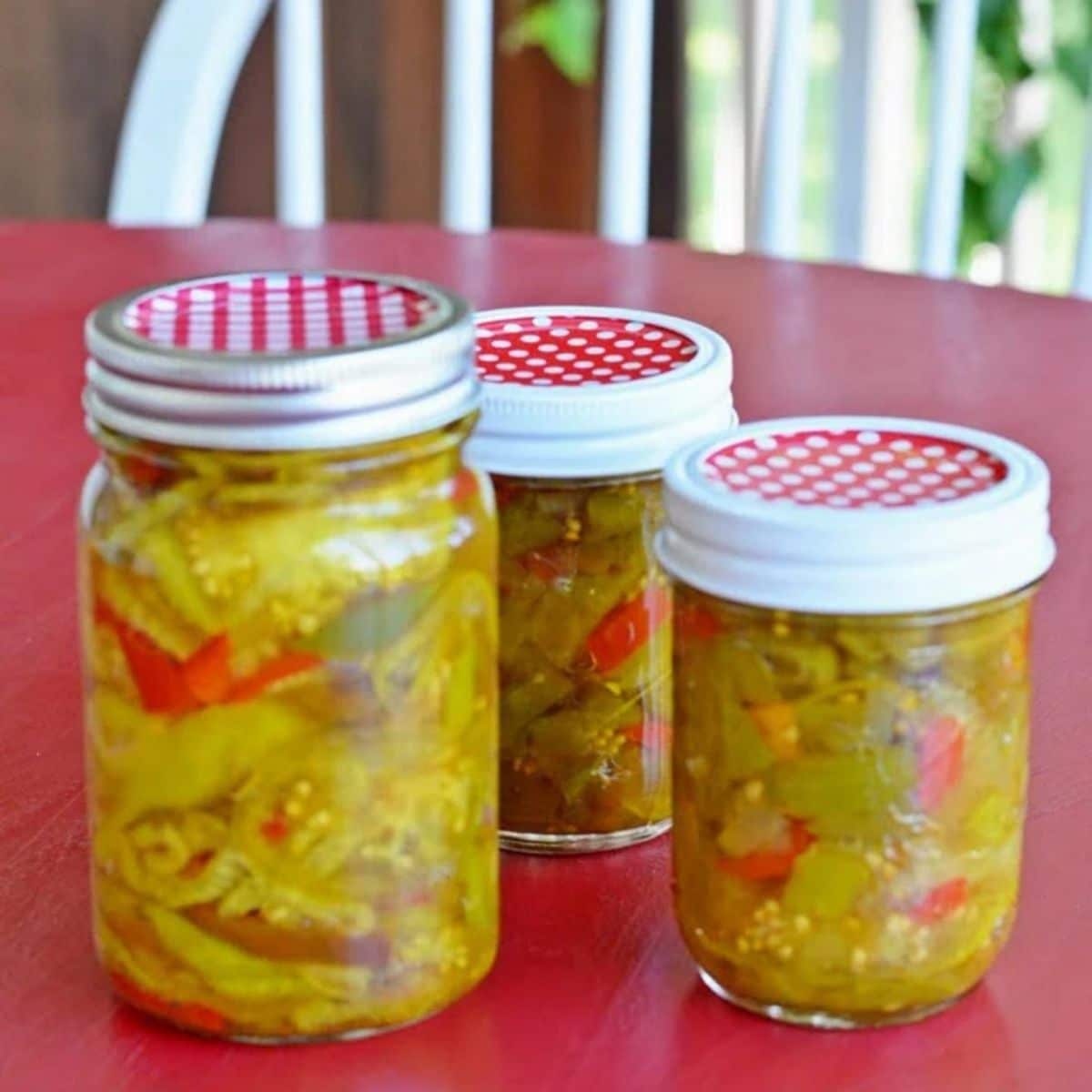 Whether topping off a burger or adding to your favorite dish, this relish will surely add a unique twist to your palate.
The tartness of the green tomatoes is perfectly balanced with the peppers' sweetness and the vinegar's tanginess, creating a complex flavor profile that is both bold and refreshing.
11. Zucchini Corn Relish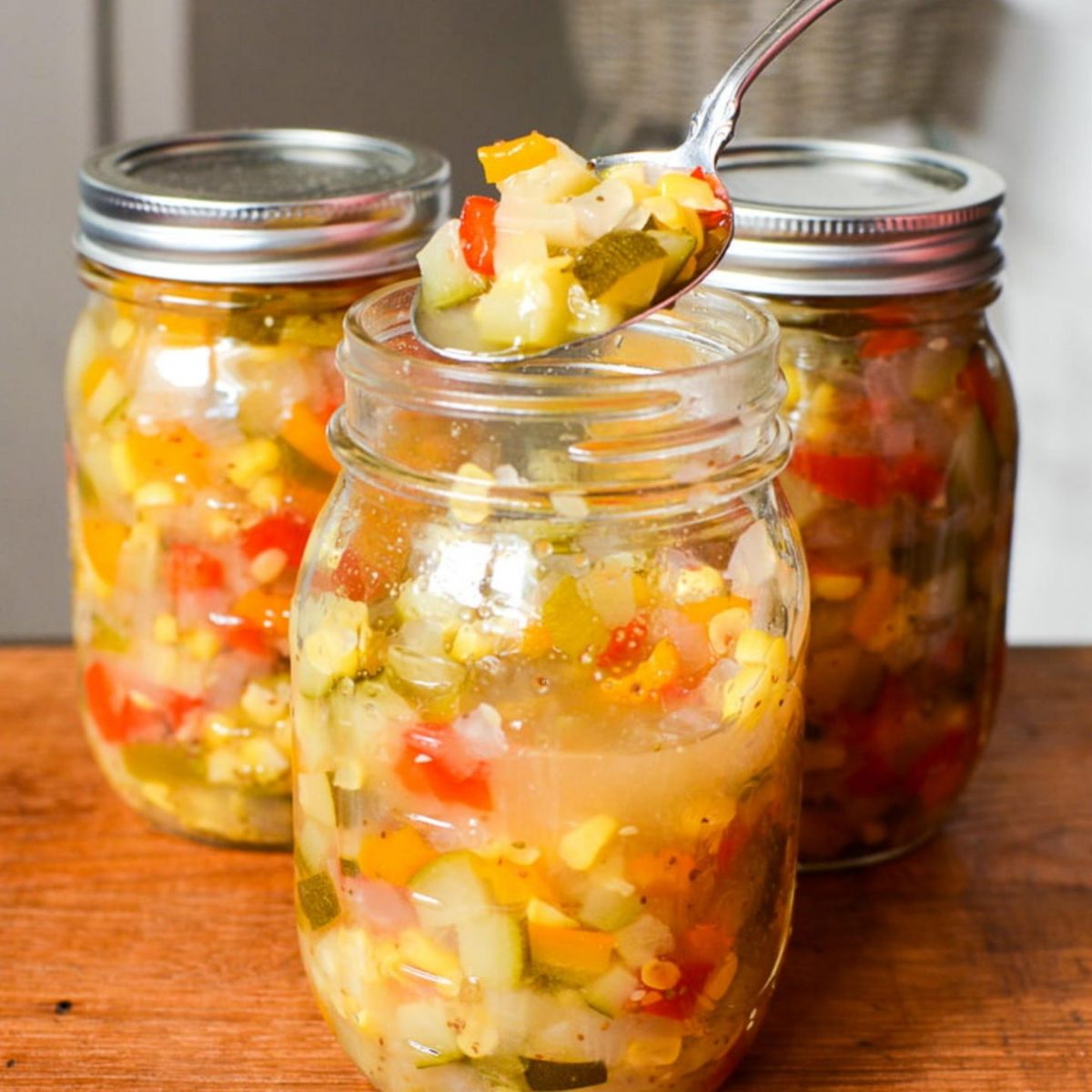 If you're looking for a unique relish, try this zucchini corn relish! The combination of tender zucchini, juicy corn, and tangy vinegar is a match made in heaven.
Not only is this relish delicious, but it's also incredibly versatile. Add it to your sandwiches, hot dogs, and burgers for a pop of flavor, or serve it alongside roasted meats for a satisfying side dish.
12. Homemade Creole Sauce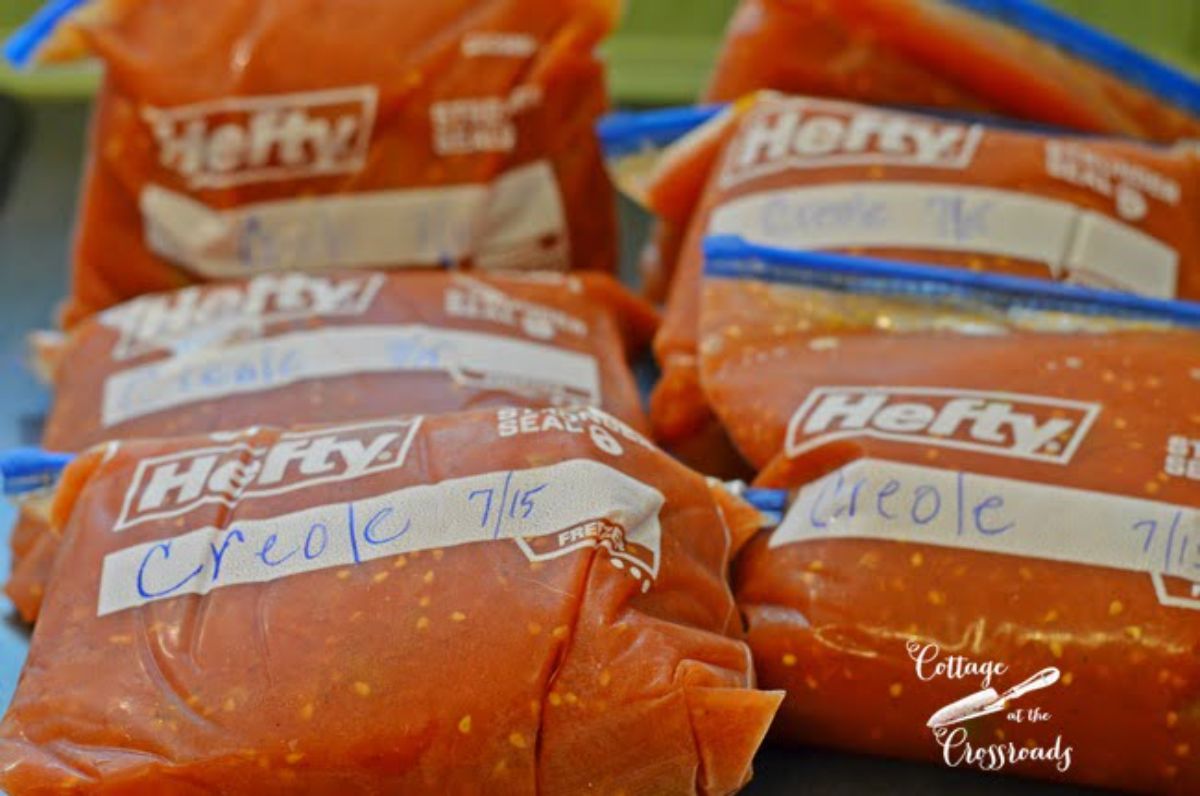 If you want a bold and flavorful sauce to elevate your dishes, look no further than this homemade creole sauce. This sauce is made with simple ingredients such as tomatoes, onions, and peppers, packing a punch of savory and slightly spicy flavor.
Whether you use it as a marinade for meats, a dipping sauce for seafood, or a topping for grilled vegetables, this sauce adds a New Orleans flair to any dish.
13. Classic Apple Butter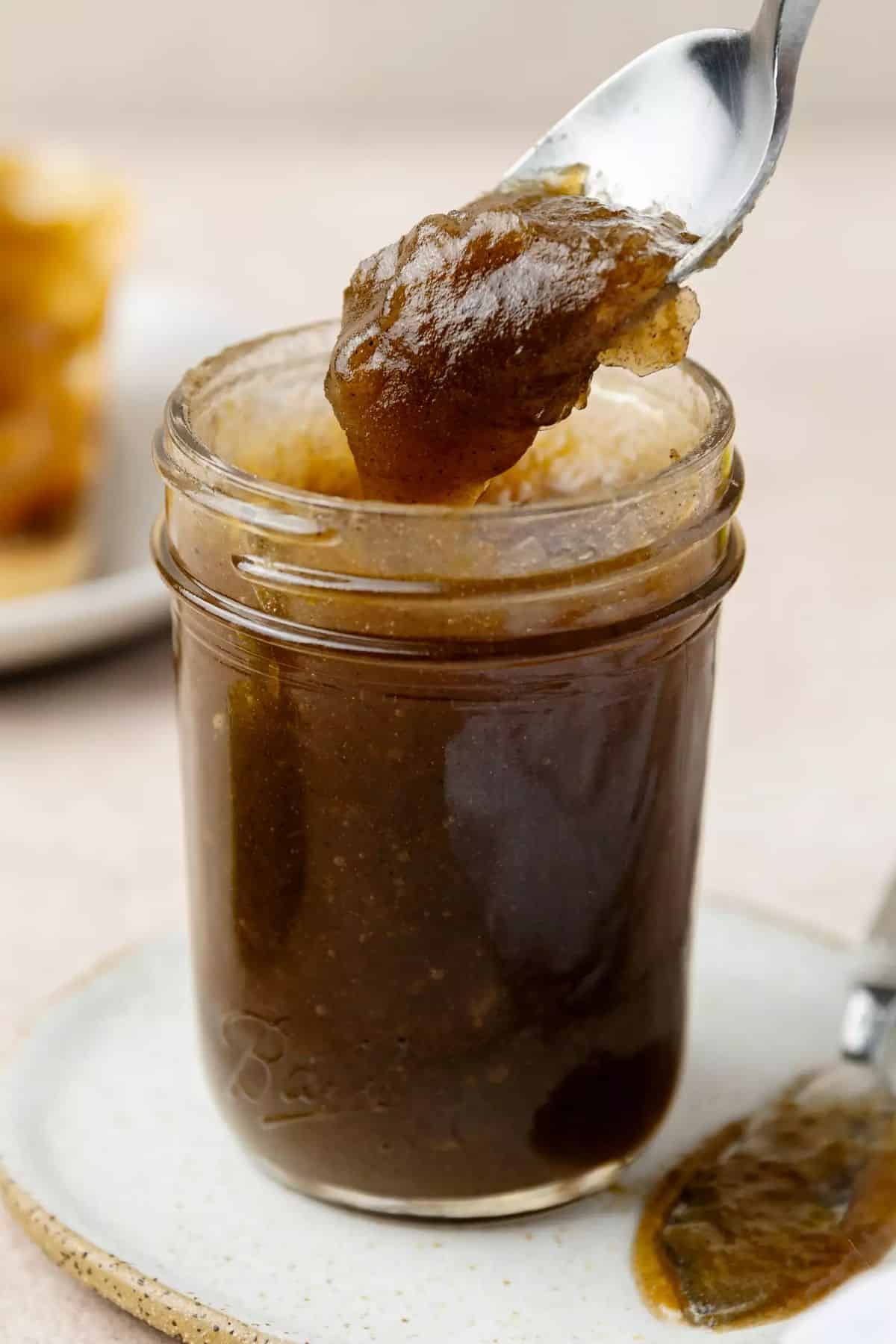 This classic apple butter recipe is excellent for spreading on toast or biscuits.
The apples are cooked down until soft and tender, then pureed until smooth. The cinnamon and nutmeg add a warm, comforting flavor that is perfect for chilly fall mornings.
14. Raspberry Pie Filling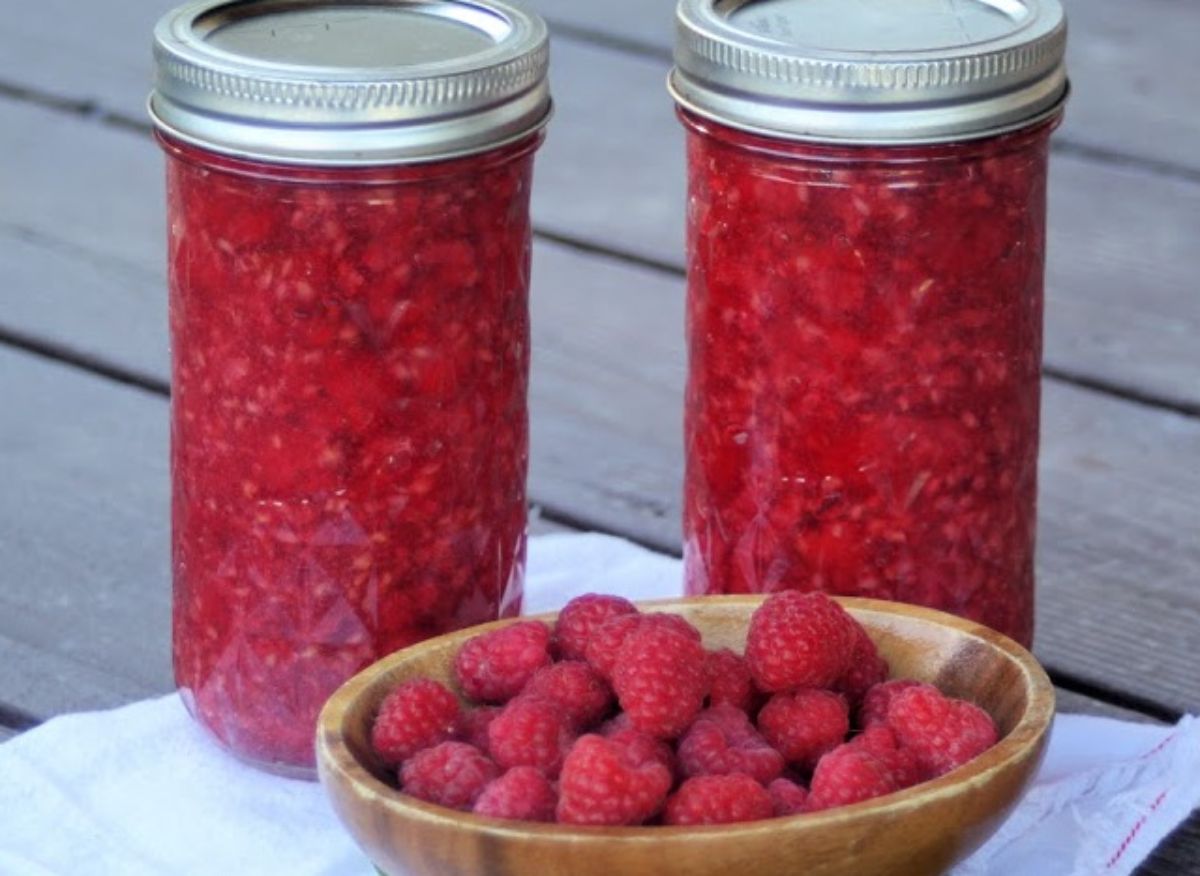 This charming and luscious raspberry pie filling is a beautiful gift for any dessert lover.
With chunks of whole raspberry scattered throughout, this filling has a subtle hint of tartness that perfectly balances the sweetness of the sugar.
The canning process locks in the flavors and preserves the fruit, ensuring that you have a taste of summer all year round.
15. Hot Pepper Sauce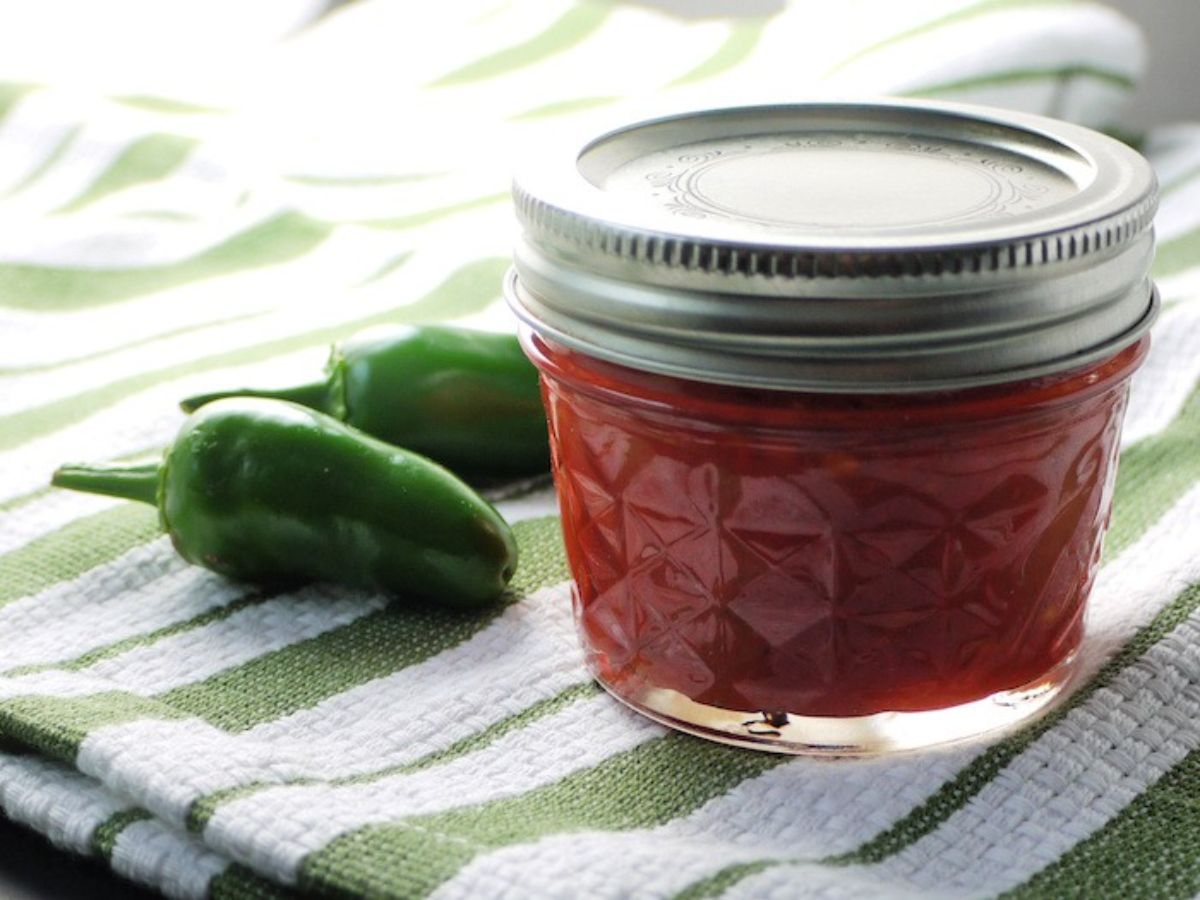 Get ready for a fiery experience with this homemade hot pepper sauce!
With various hot peppers, garlic, and vinegar, this recipe has a complex and layered taste that will awaken your taste buds. You can add this sauce to homemade chili for a flavor boost.
16. Spiced Pears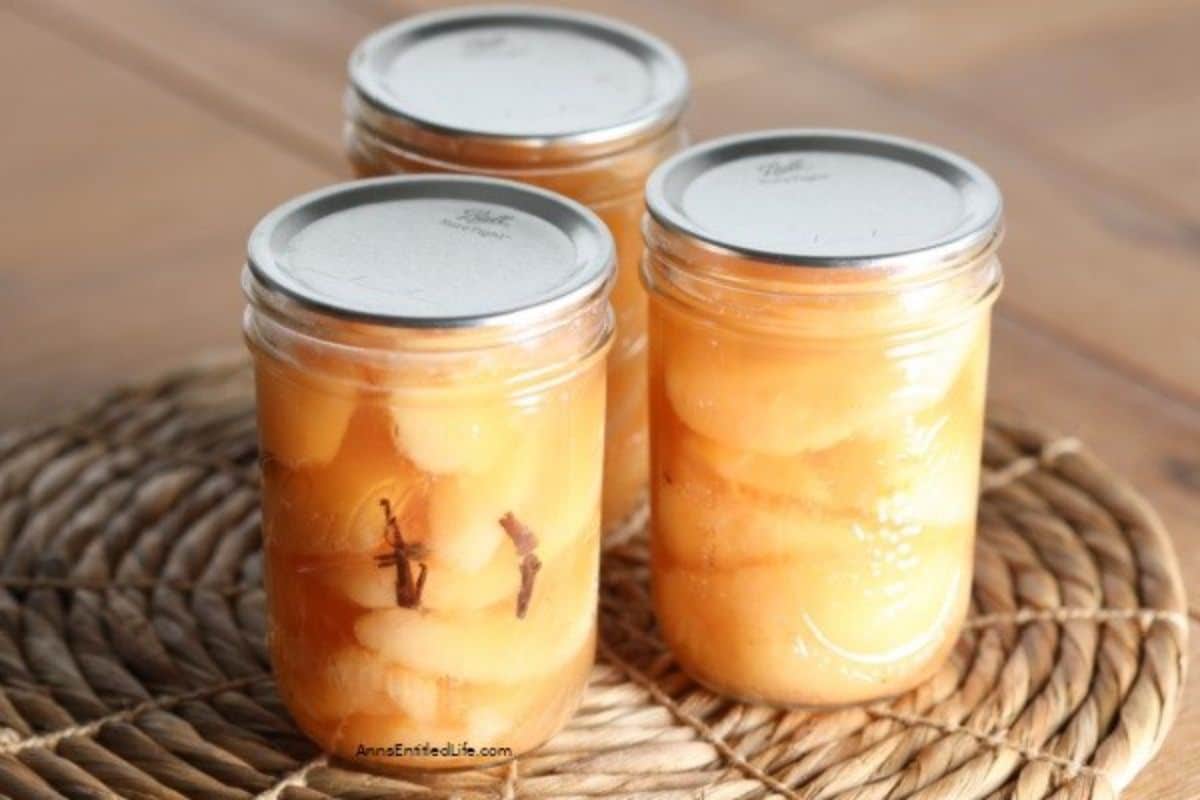 Made with fresh pears, brandy, and a variety of warm spices, this recipe for spiced pears is easy to make and has the perfect balance of sweet and spicy.
You can use the spiced pears in oatmeal or yogurt, add them to your charcuterie board, or even use them as a condiment for your favorite savory dishes.
17. Pickled Jalapeno Slices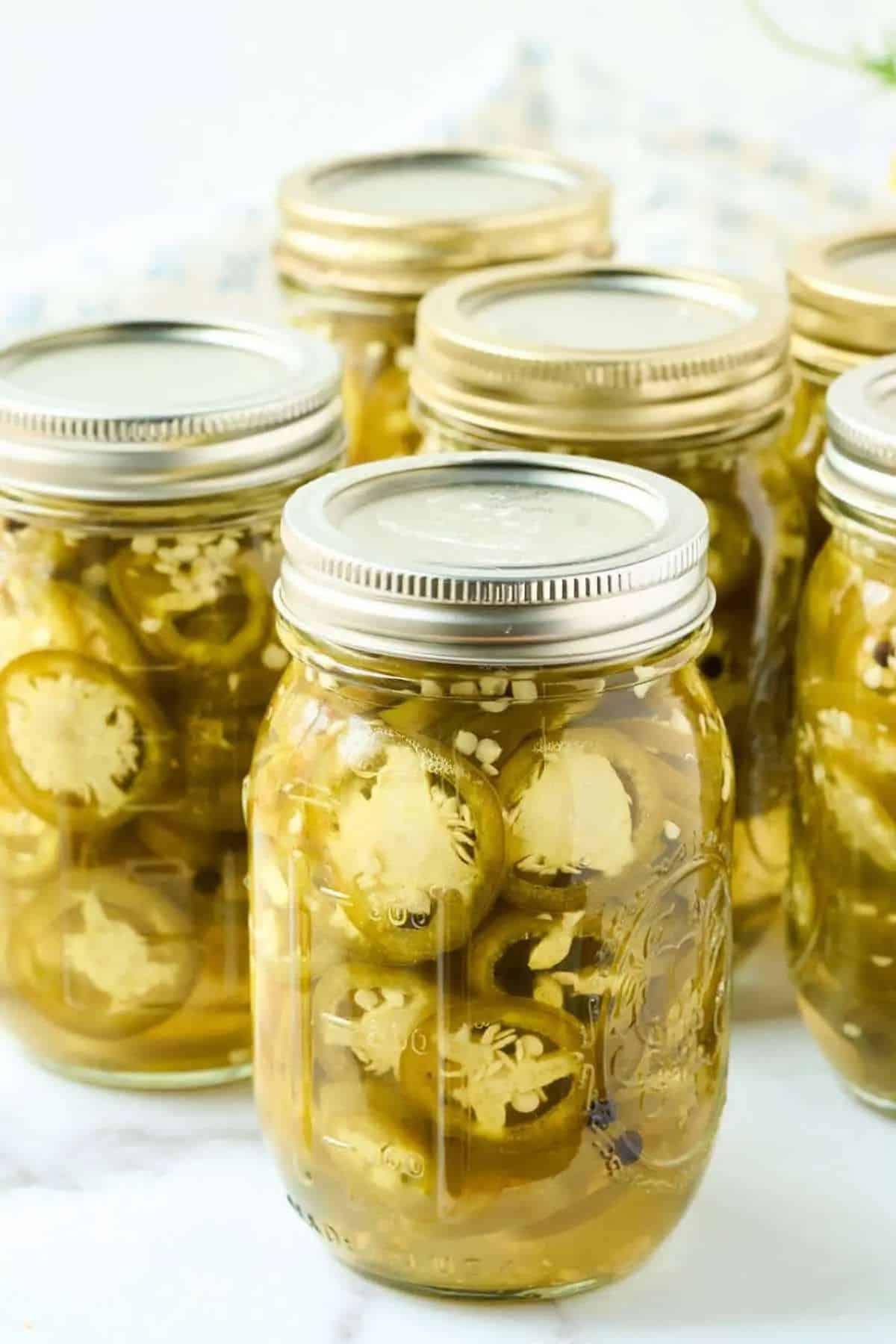 Spicy, tangy, and oh-so-delicious pickled jalapeno slices are a condiment for any meal. The sweet and sour notes perfectly complement the heat of the peppers.
You can also top them off on a sandwich, spice up a taco, or add heat to your morning eggs.
18. Apple Pie Filling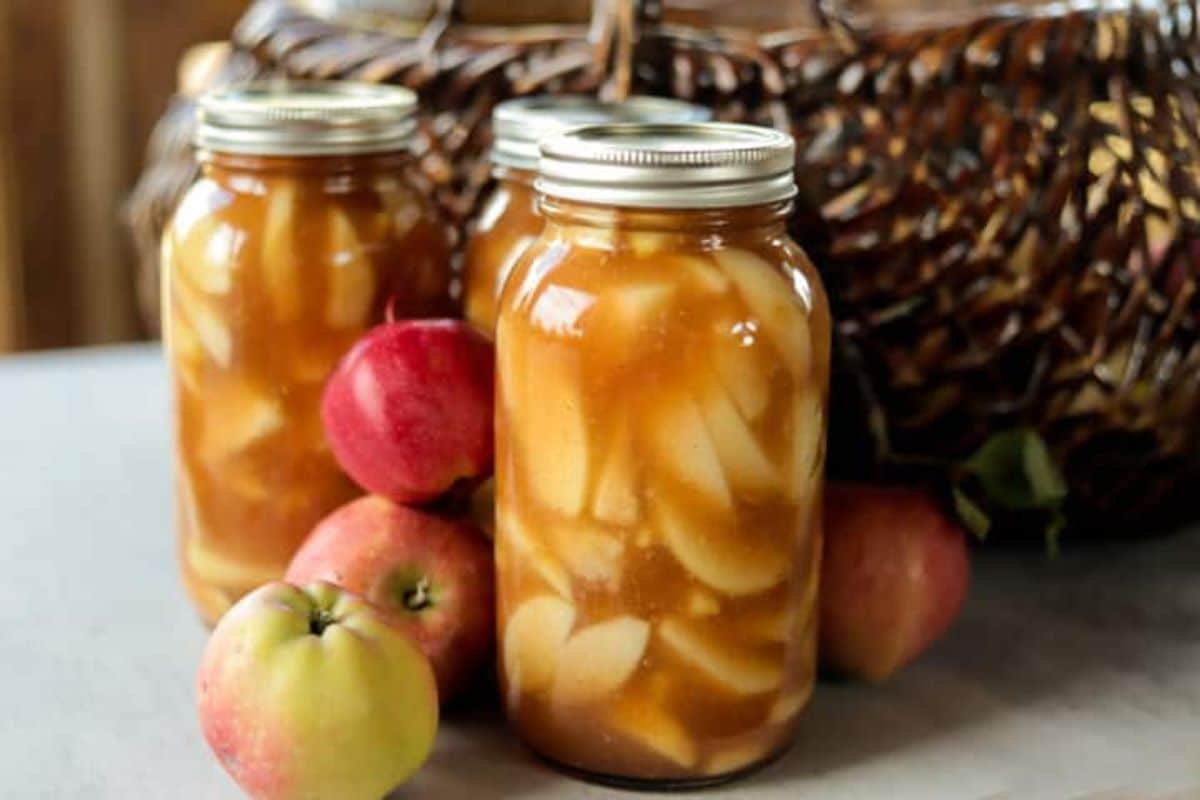 Nothing beats the cozy feeling of homemade apple pie filling, with the aroma of cinnamon, nutmeg, and cloves wafting in the kitchen.
This delicious preserve is made with fresh, juicy apples and a blend of spices, all carefully prepared and canned with the water bath canning method.
19. Habanero Apricot Jelly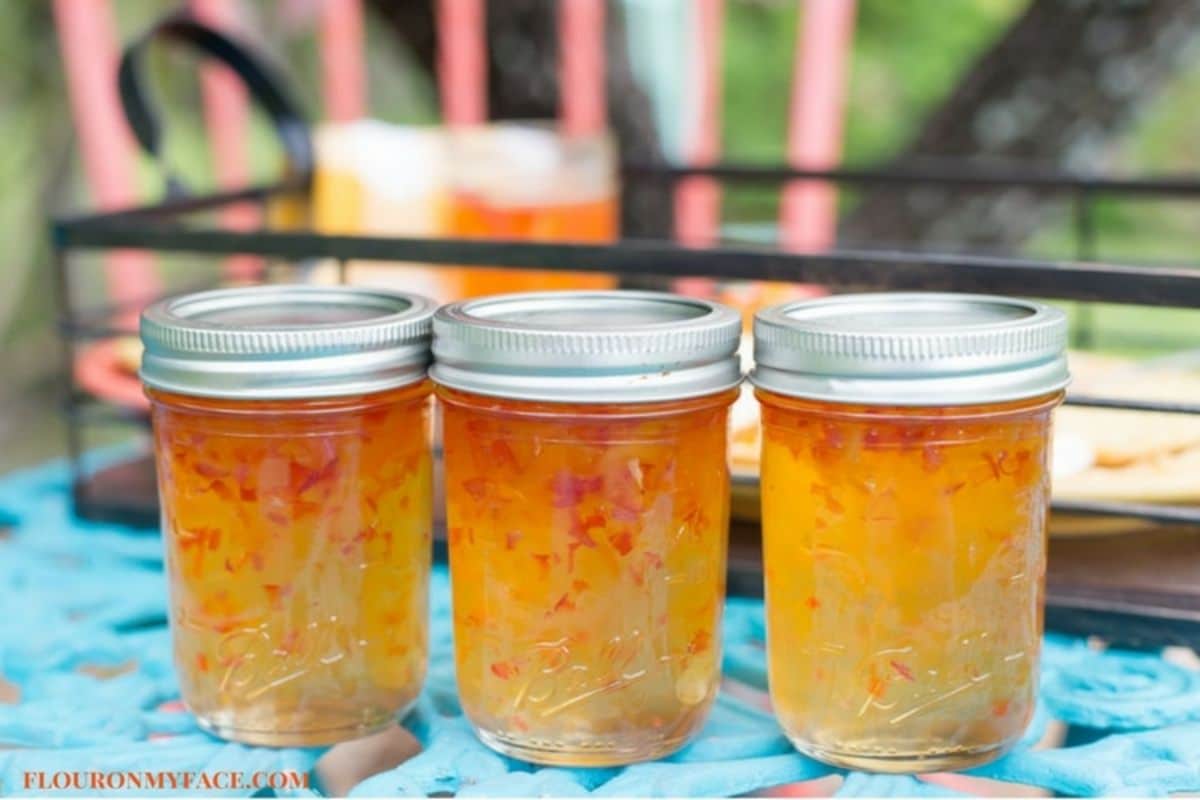 Add a punch of flavor to your breakfast table with this fiery and sweet jelly!
With fresh apricots and habanero peppers, this jelly is a zesty combination of two bold flavors that will awaken your taste buds in every bite. You can enhance your morning toast or English muffin or add it to your charcuterie board.
20. Strawberry Lemonade Concentrate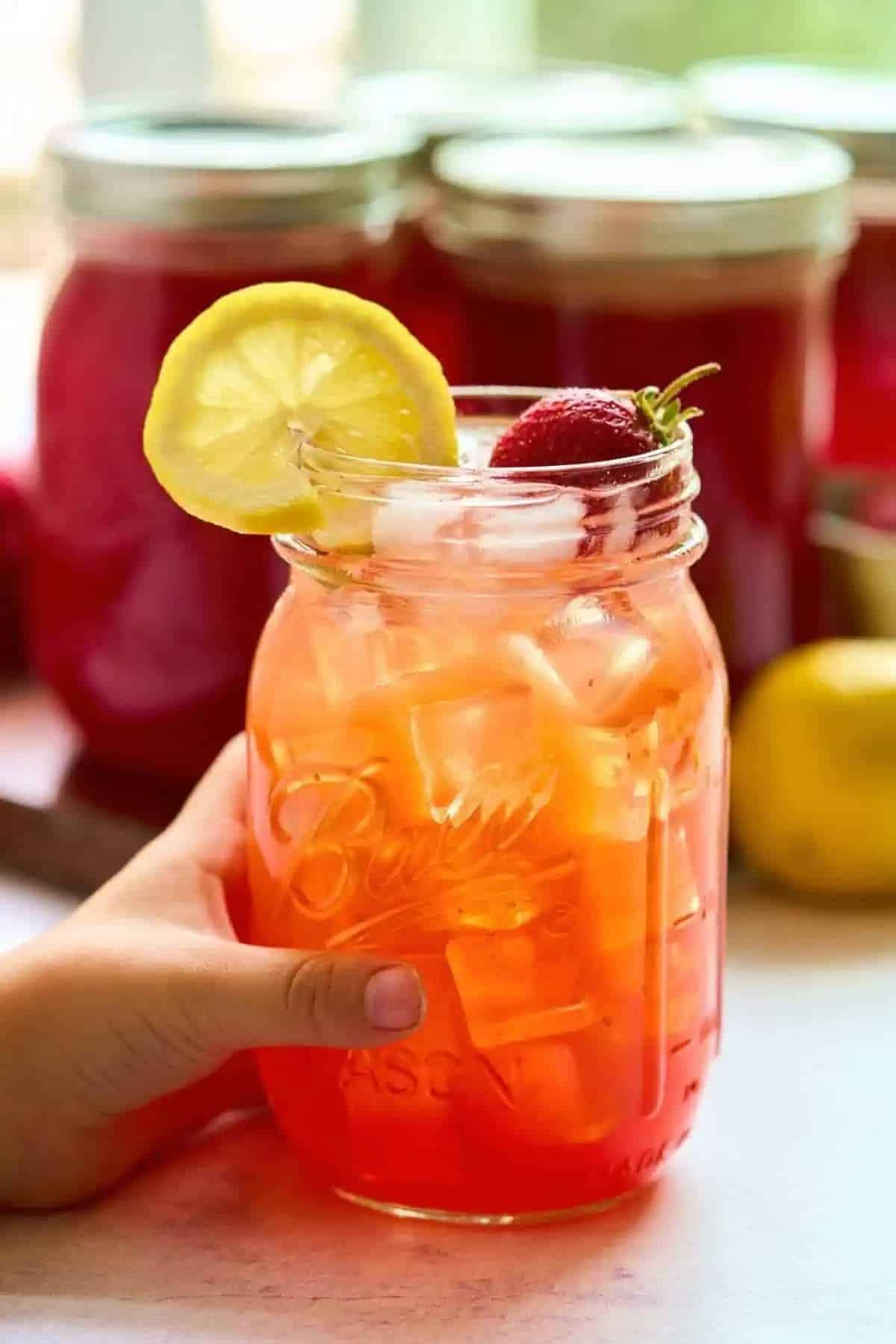 Looking for a way to beat the summer heat? Look no further than homemade strawberry lemonade concentrate!
This zesty and refreshing drink is easy to make using fresh strawberries and tangy lemon juice. You can drink it on lazy afternoons on the porch or serve it at your next summer barbecue.
21. Quince Jelly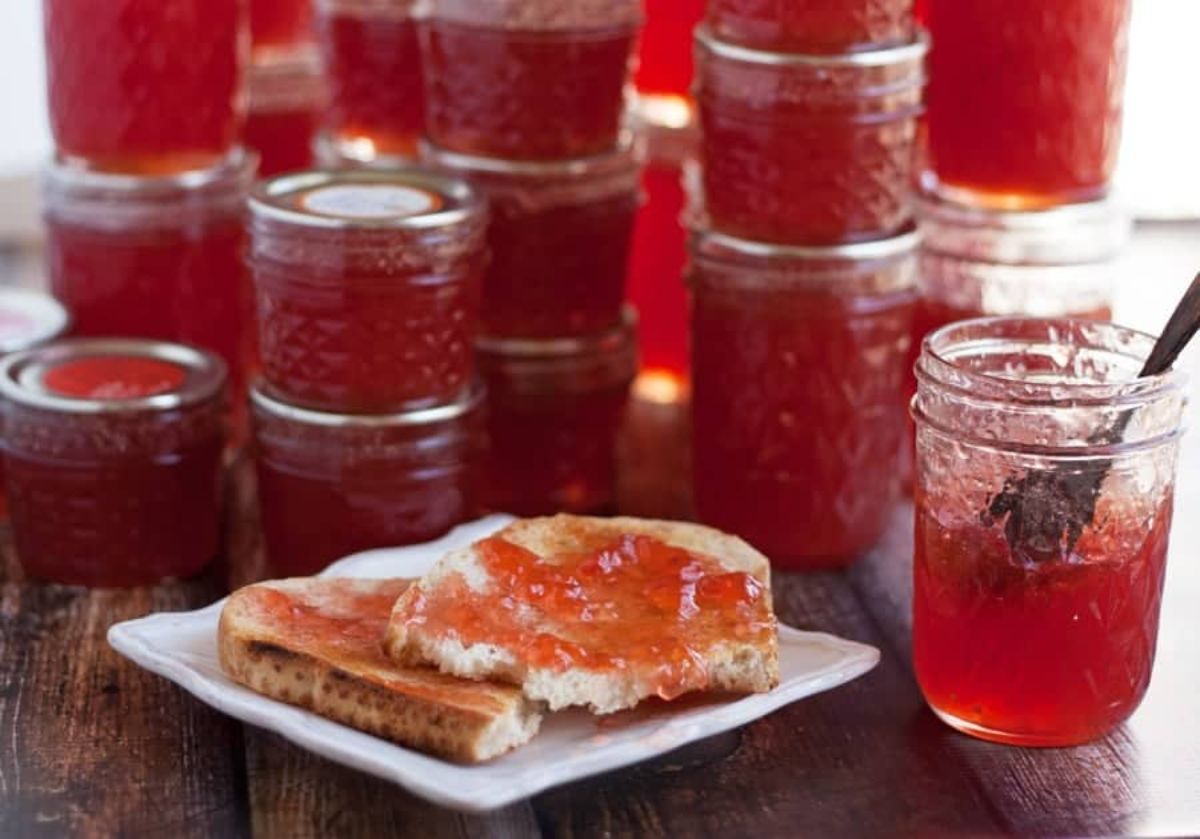 Quince jelly is made from the fruit of the quince tree, which is similar in appearance to a pear but with a slightly tart taste.
The unique jelly has a smooth and spreadable texture that is perfect for toast or as a glaze for meats.
22. Salsa Verde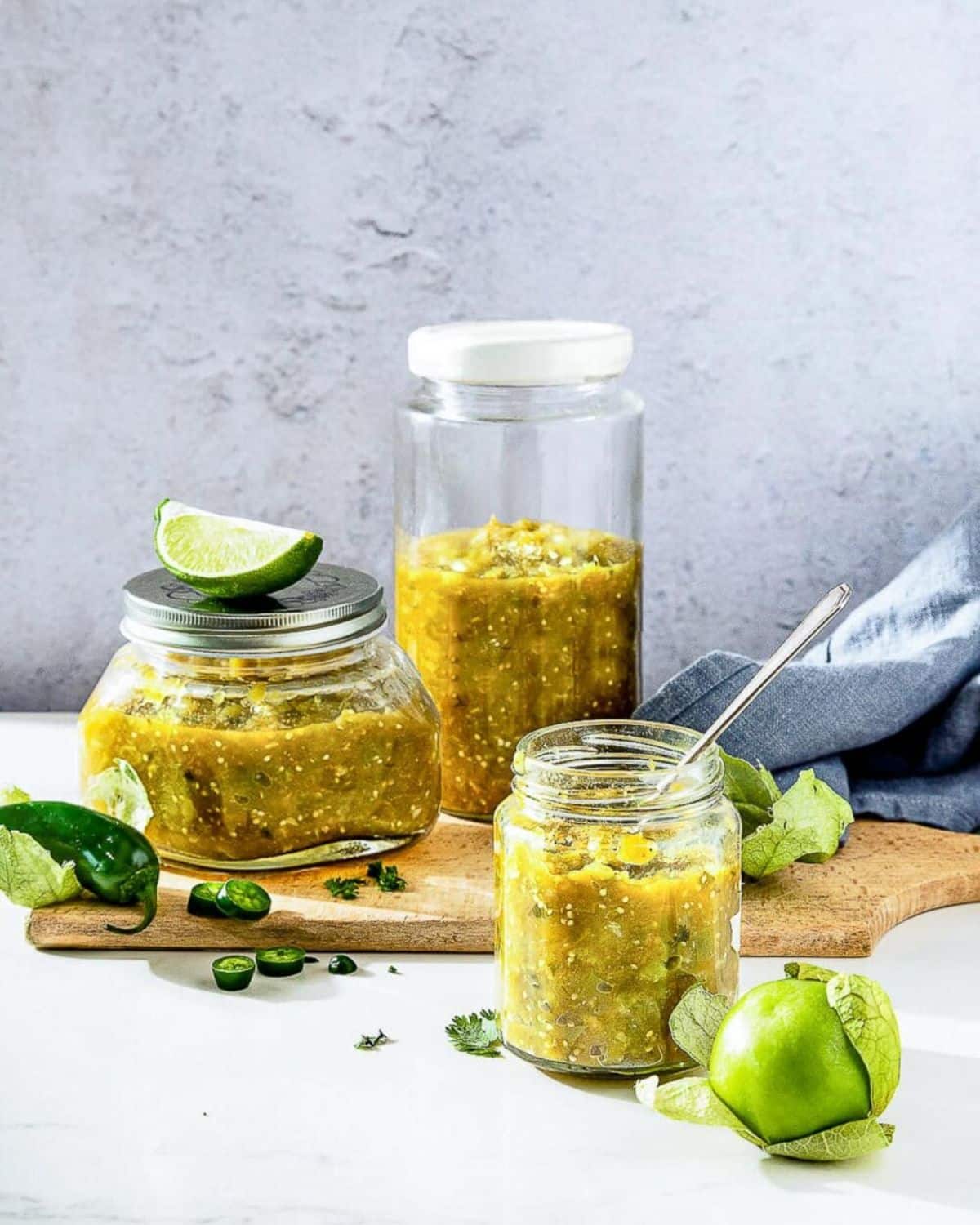 Salsa verde is tangy and flavorful, made from tomatillos, garlic, onion, and fresh herbs.
With the water bath canning method, you can preserve this zesty condiment and use it in many ways, like topping your tacos and burritos.
23. Red Fig Jam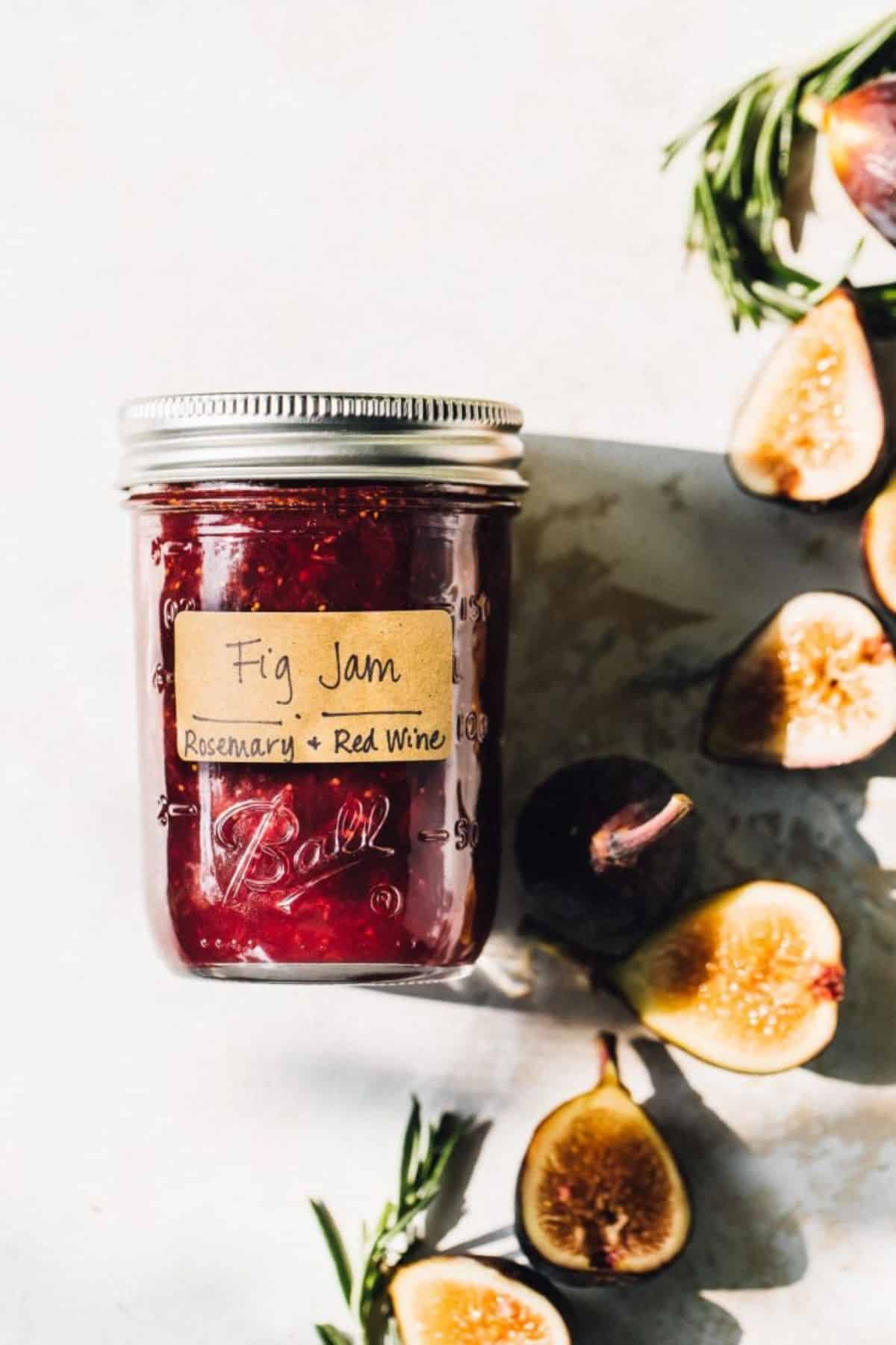 Red fig jam is a sweet and luscious spread that makes any breakfast or snack time like an indulgence.
Made from fresh figs, sugar, and lemon juice, its deep red hue and chunky texture make it look as good as it tastes. You can also use it to fill cakes, pies, and other desserts.
24. Homemade Hot Pepper Jelly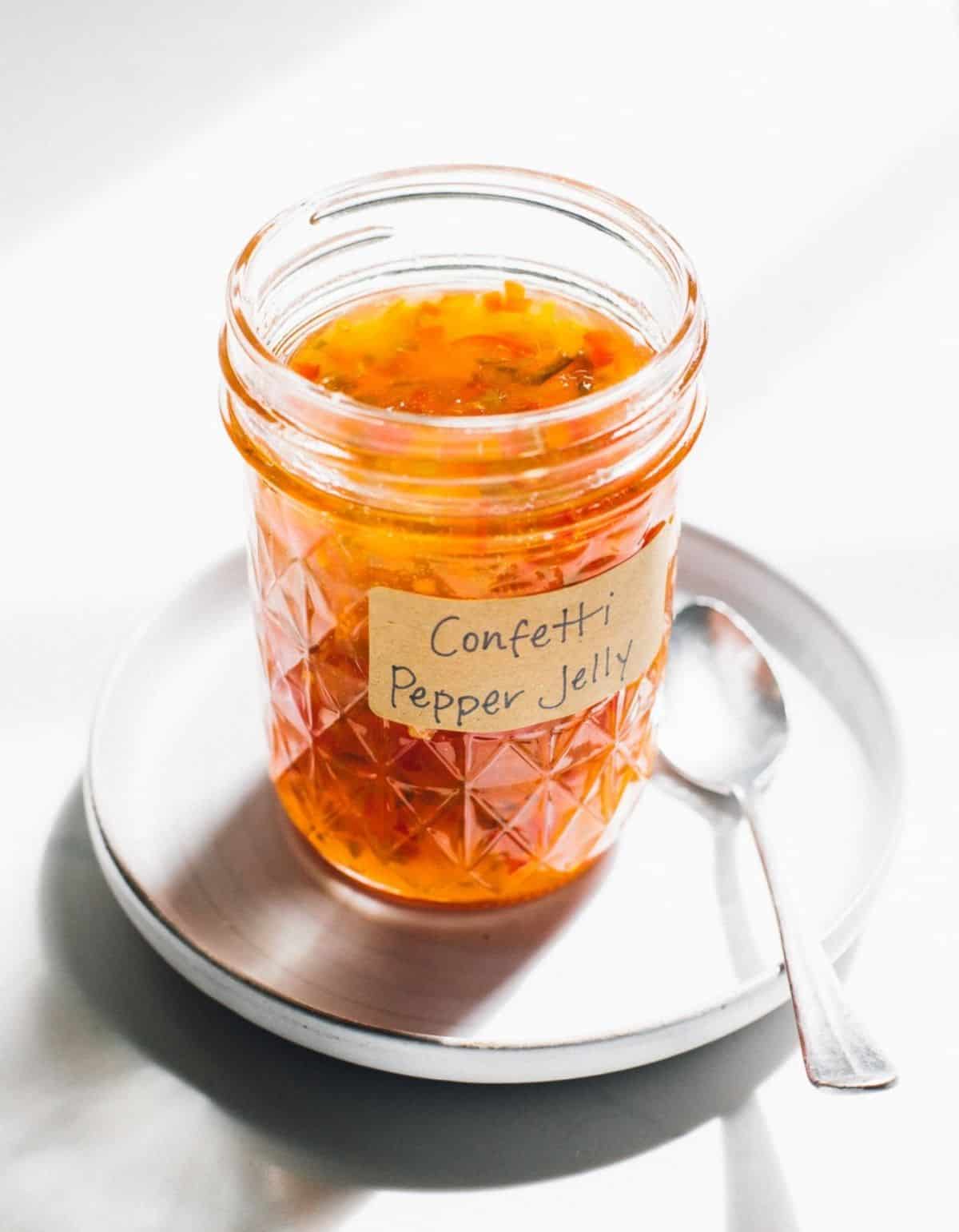 This fiery and flavorful jelly is made of bell peppers and jalapenos, which is perfect for those who like to add a kick to their meals.
Whether you spread it on toast, serve it with crackers and cheese, or use it as a glaze for meats, this versatile jelly will add a zesty zing to any dish.
25. Plum Habanero Salsa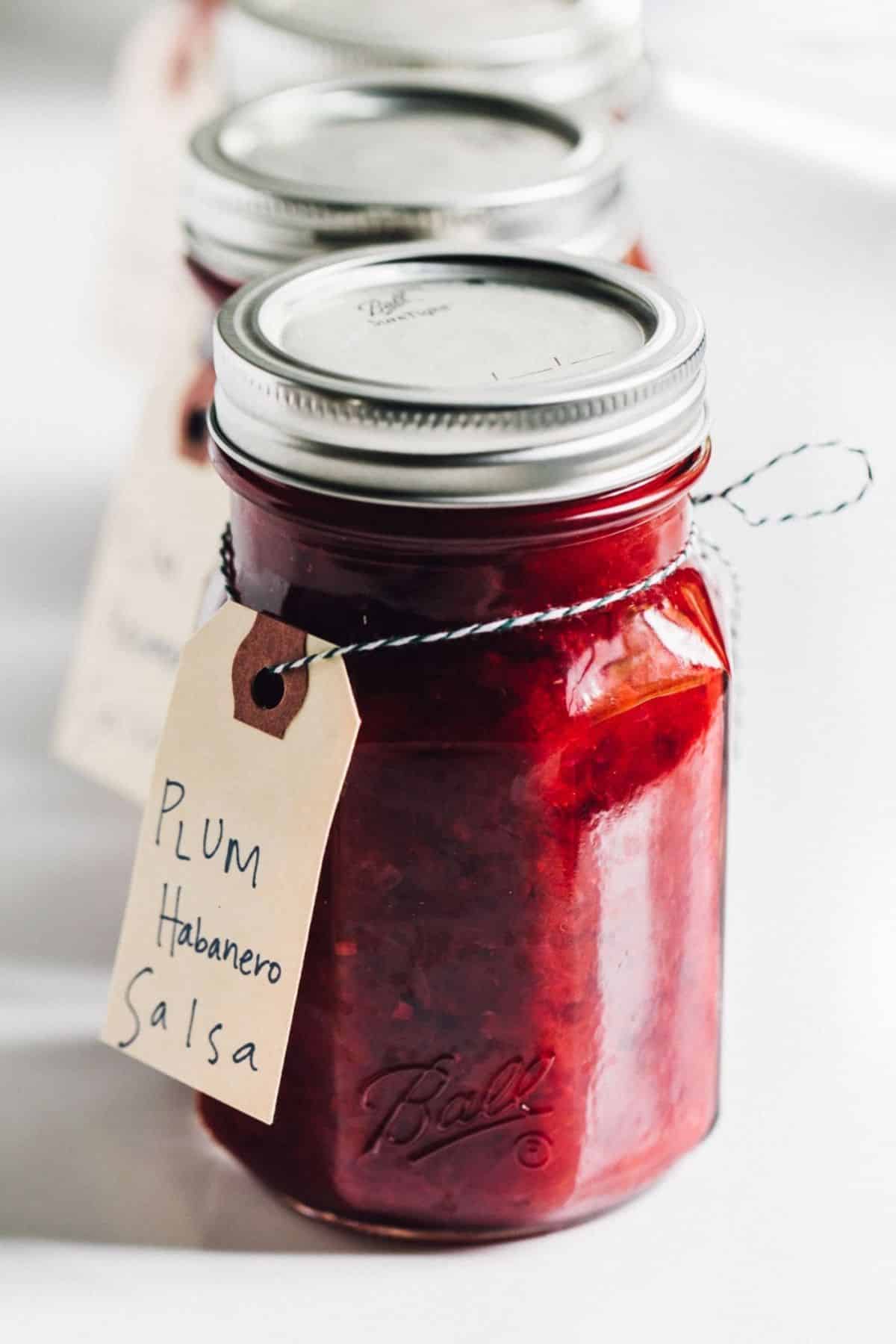 This recipe combines sweet, juicy plums with spicy habanero peppers to create a chunky salsa that's both sweet and hot.
This crowd-pleasing salsa can be used as a dip, a topping, or a marinade.
26. Spicy Pickled Swiss Chard Stems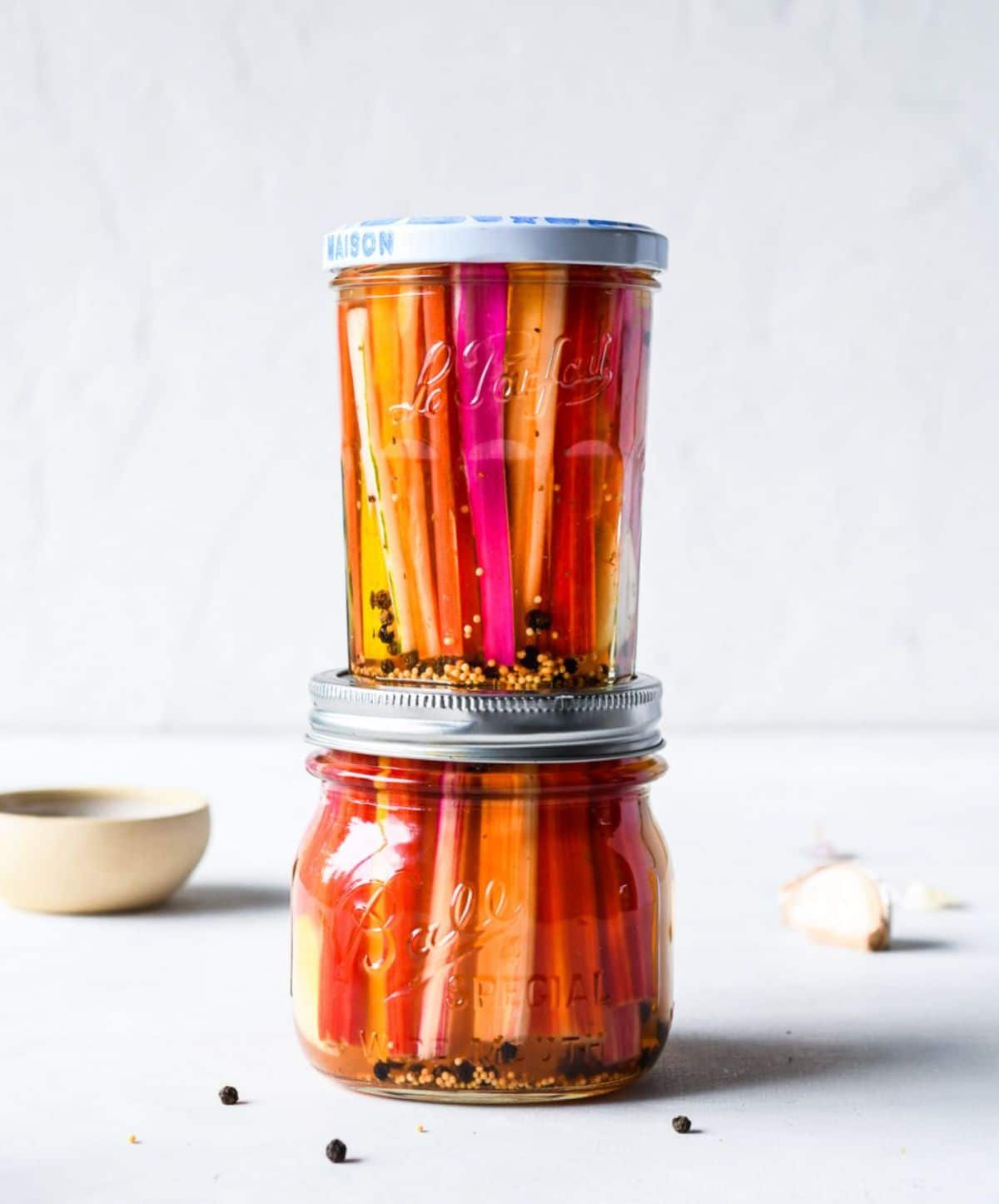 Add a tangy and spicy kick to your meals with these spicy pickled Swiss chard stems.
These crunchy, vibrant stems have been lovingly pickled in vinegar, salt, and spicy peppers.
They're not just a tasty addition to your meals but also a great way to reduce food waste by using the often-discarded stems of Swiss chard.
27. Brown Sugar Pear Jam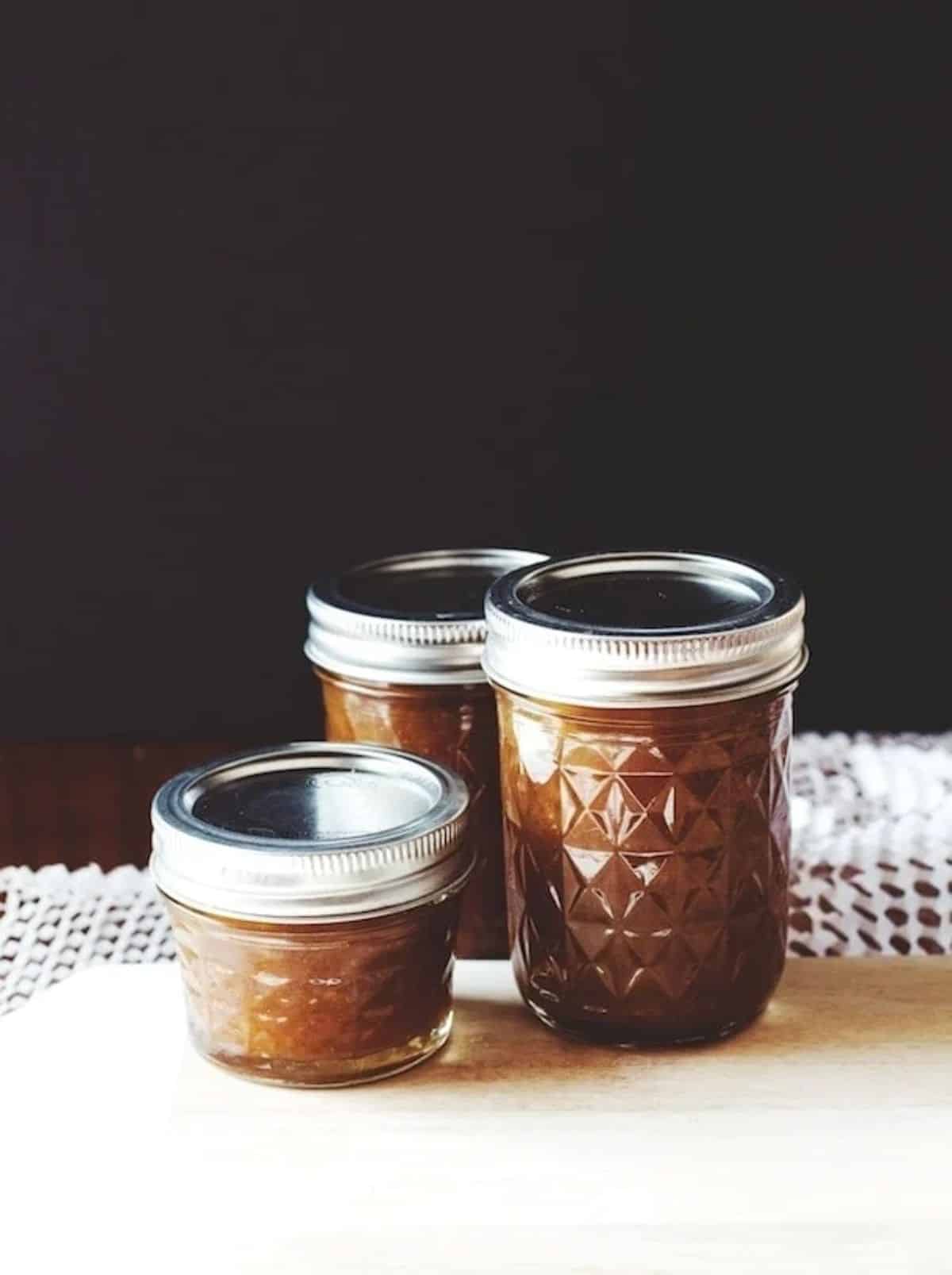 This delicious preserve is made with fresh pears, brown sugar, and a touch of cinnamon to create a warm, cozy flavor that will make you feel right at home.
You can also use it as a topping for pancakes, waffles, and even ice cream.
28. Vanilla Chai Pear Butter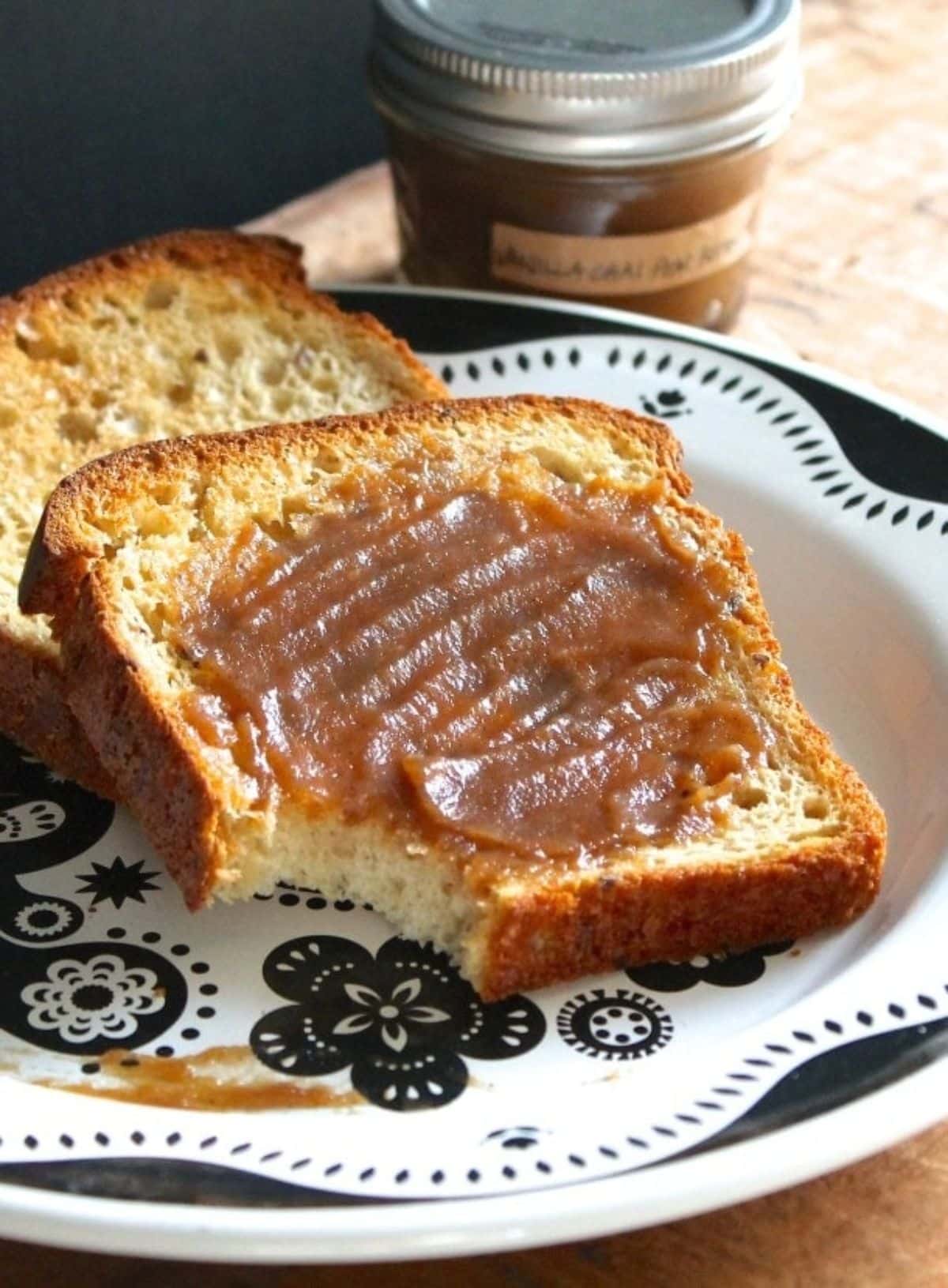 Vanilla chai pear butter is a fantastic luxurious spread for your morning toast or scones.
This smooth and creamy butter has a lovely sweetness from the pears, complemented by warm vanilla and spices like cinnamon, cardamom, and ginger. The smooth texture makes it easy to spread, and the aroma is heavenly.
29. Apricot Amaretto Jam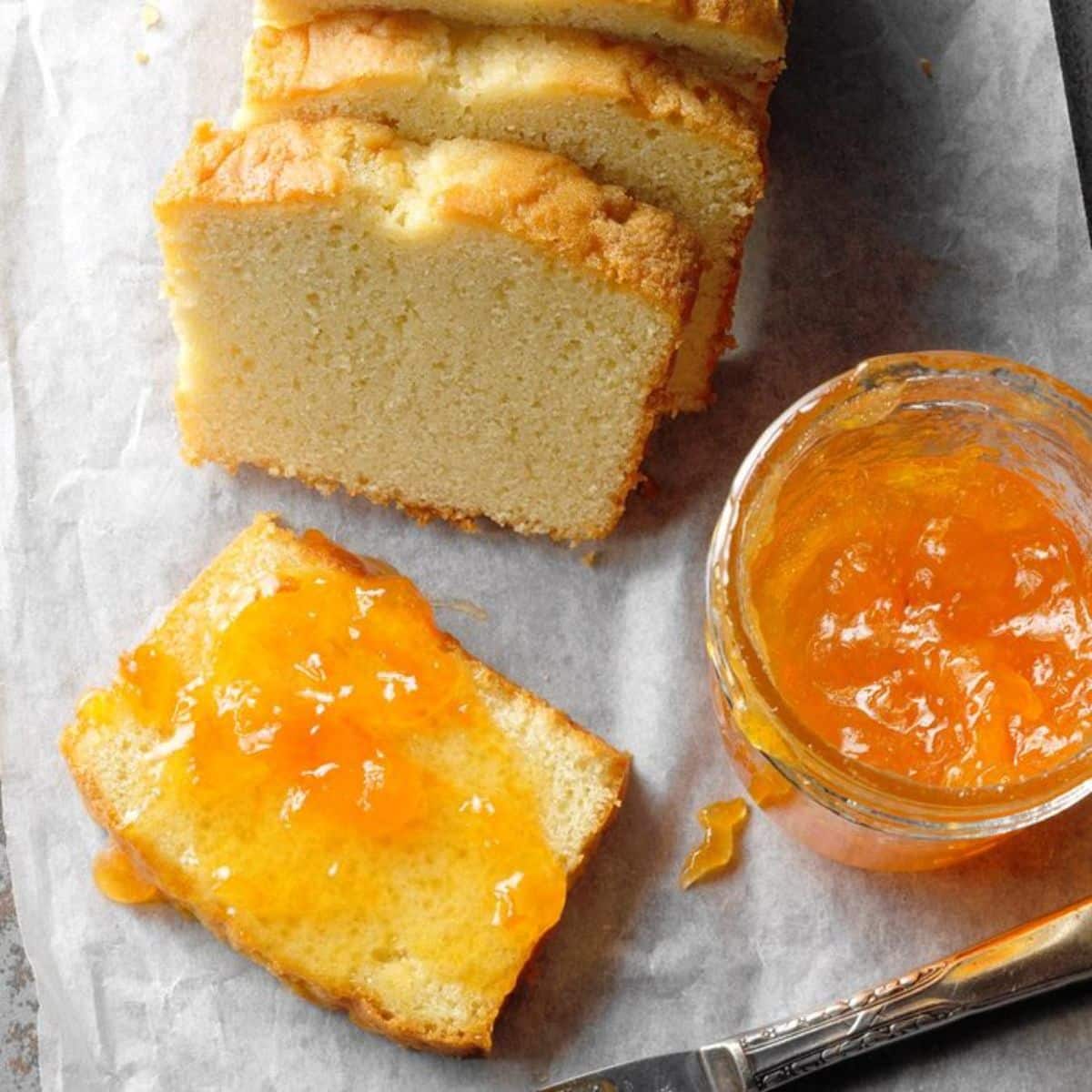 This apricot amaretto jam is a good option if you feel like having something sweet and boozy for breakfast.
To make this jam, the fresh apricots are cooked down to a soft and spreadable texture. The Amaretto liqueur adds a sweet and nutty flavor, perfectly balancing all the flavors.
30. Spicy Pickled Beets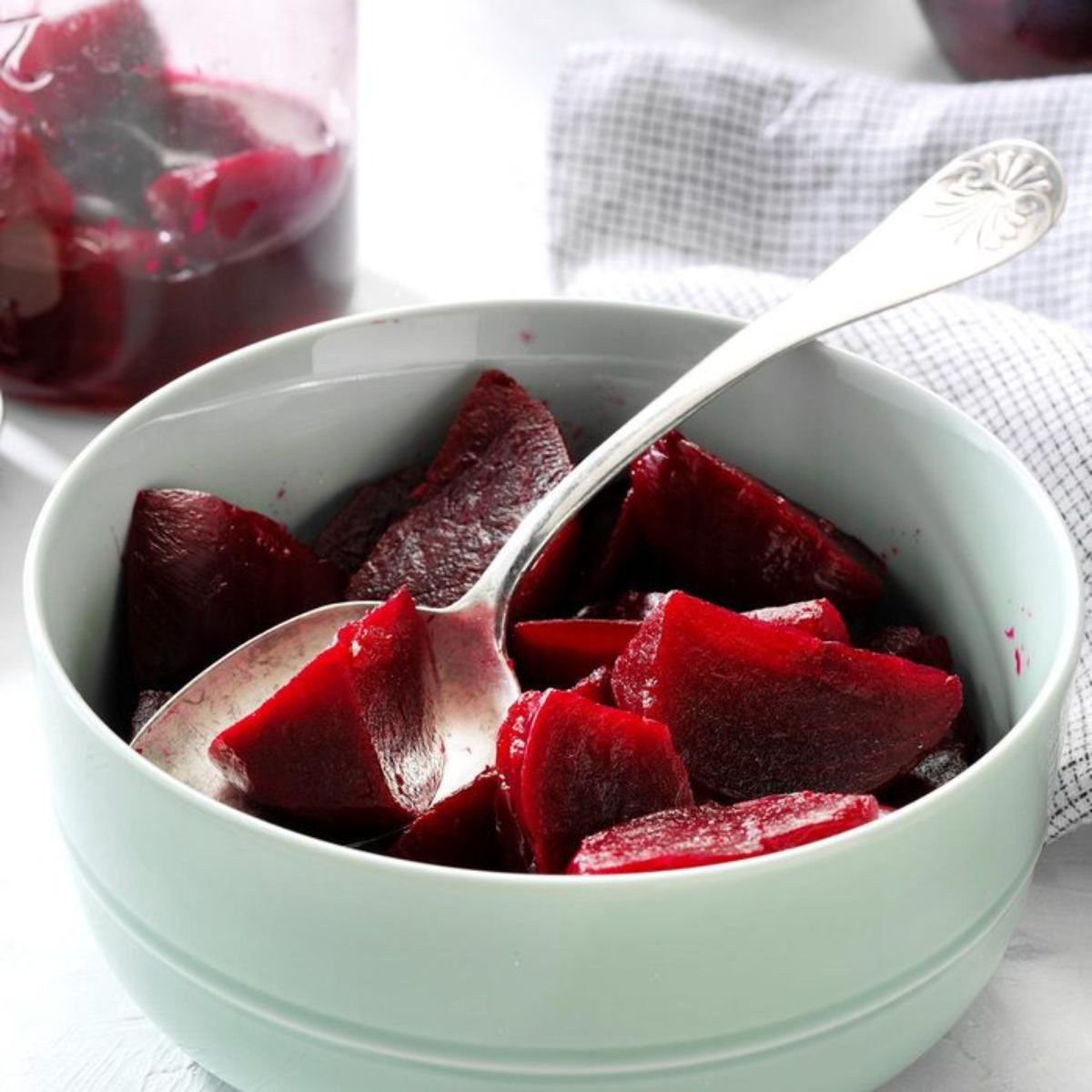 This vibrant jar of spicy pickled beets offers a delightful balance of sweetness and tanginess with a subtle hint of heat.
The beets retain their natural crunchiness, and the pickling liquid packs a punch of flavor. Enjoy these pickled beets as a snack, or use them to flavor your salads and sandwiches.
31. Plum Conserve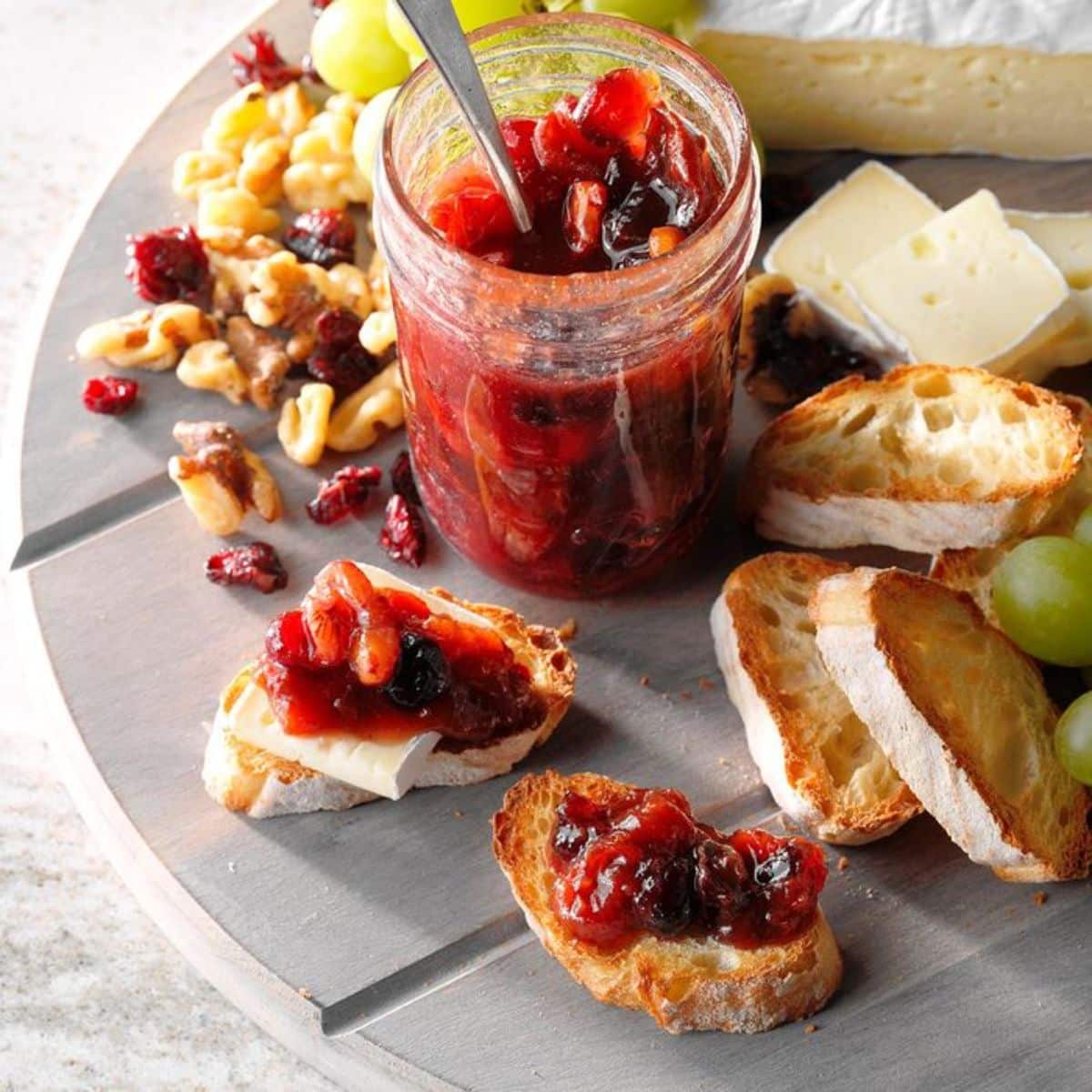 Plum conserve is ideal for anyone who wants the finest culinary excellence.
The deep, rich flavor of plums, with their sweet and tart notes, is elevated to a new level with the addition of orange zest, ginger, and cinnamon, resulting in a complex and nuanced flavor.
32. Pickled Peaches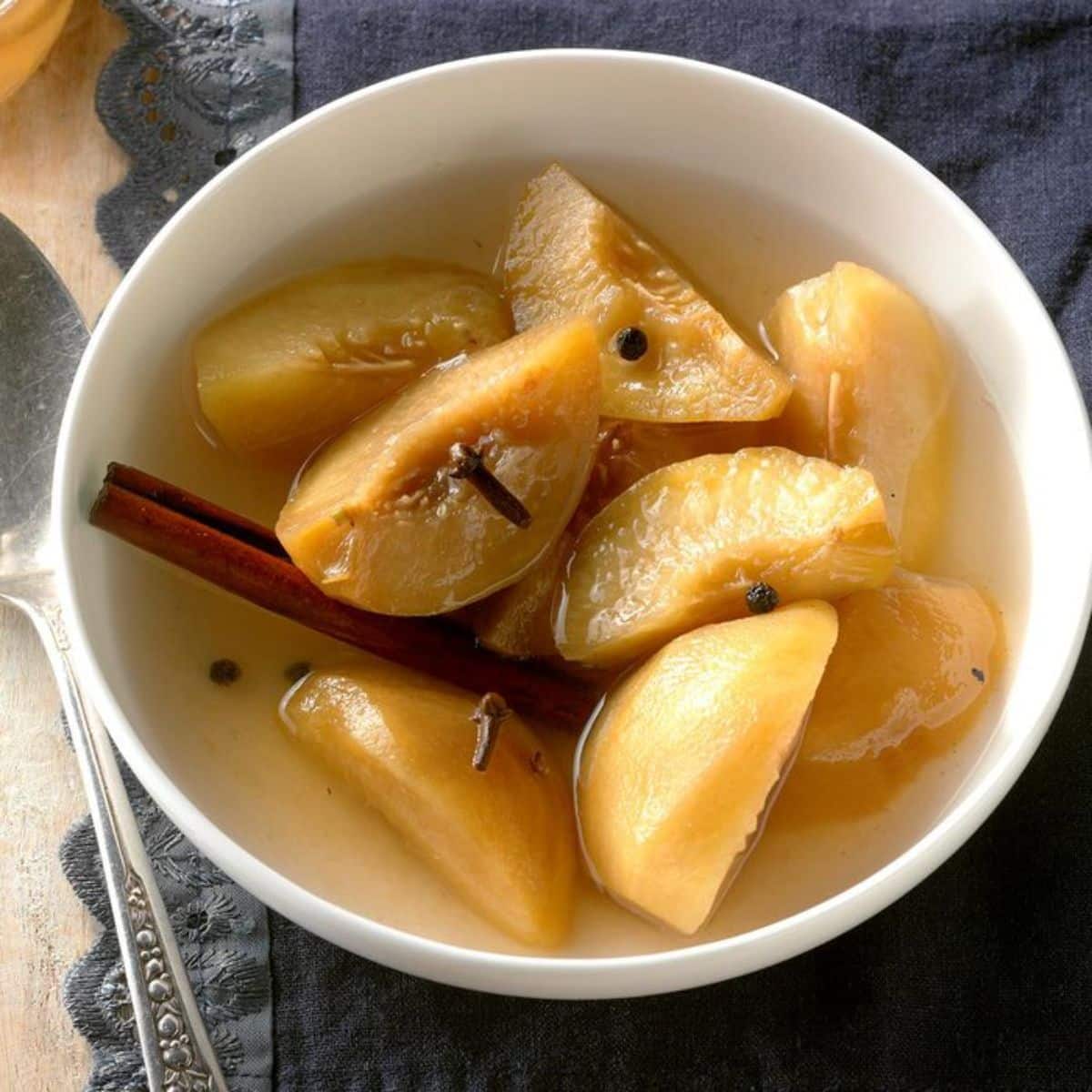 These pickled peaches are a unique twist on a classic fruit. With every bite, this delightful preserve offers a tangy, sweet, and slightly spicy taste.
This combination of flavors makes pickled peaches the perfect addition to cheese, a charcuterie platter, or a condiment for grilled meats.
33. Apple Cinnamon Jelly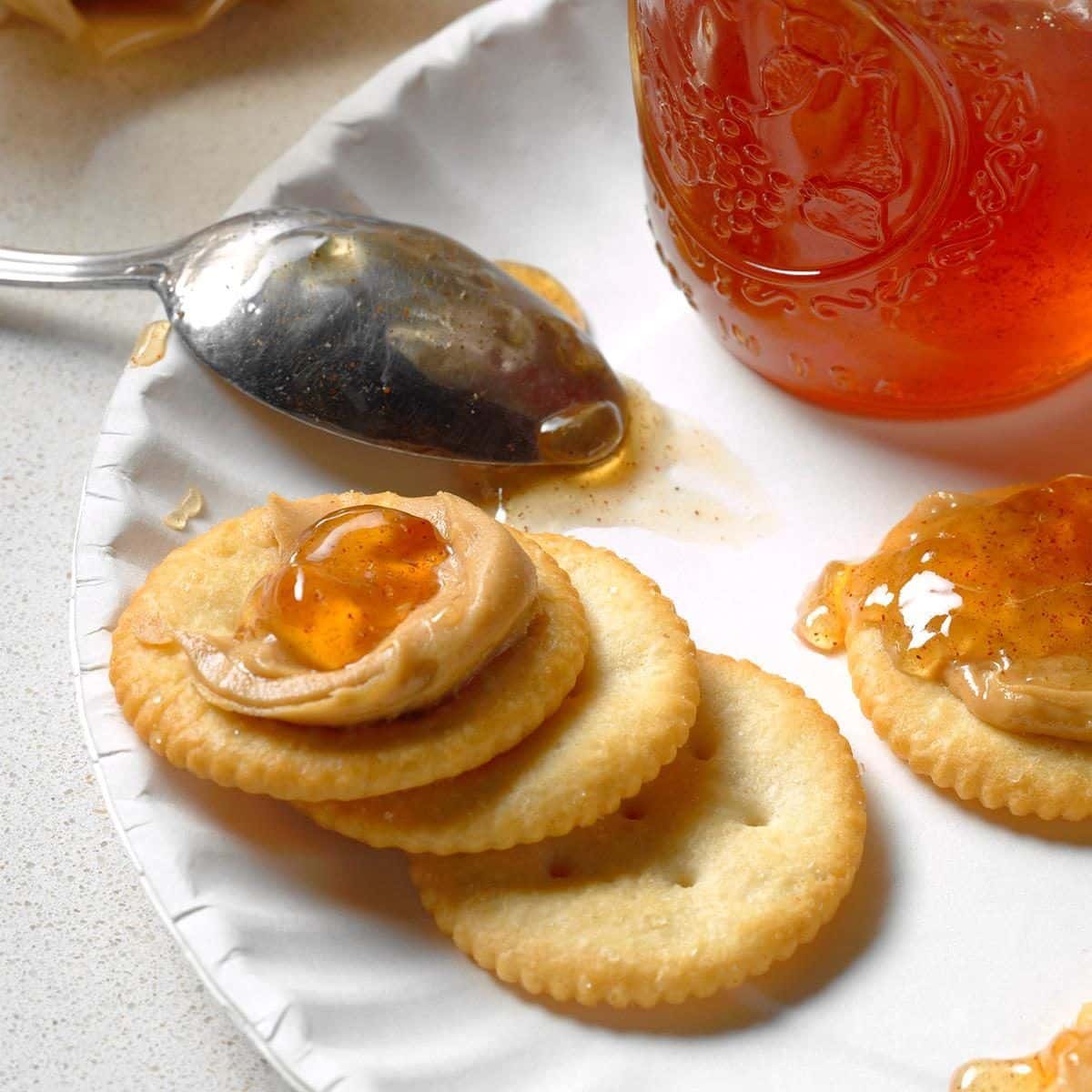 Apple cinnamon jelly combines the sweetness of apples with the warmth of cinnamon. It's perfect for a breakfast menu like toast and biscuits. It can even be paired with savory dishes, such as a glaze for pork.
This aromatic jelly is the perfect crowd-pleaser with its smooth and spreadable texture.
34. Giardiniera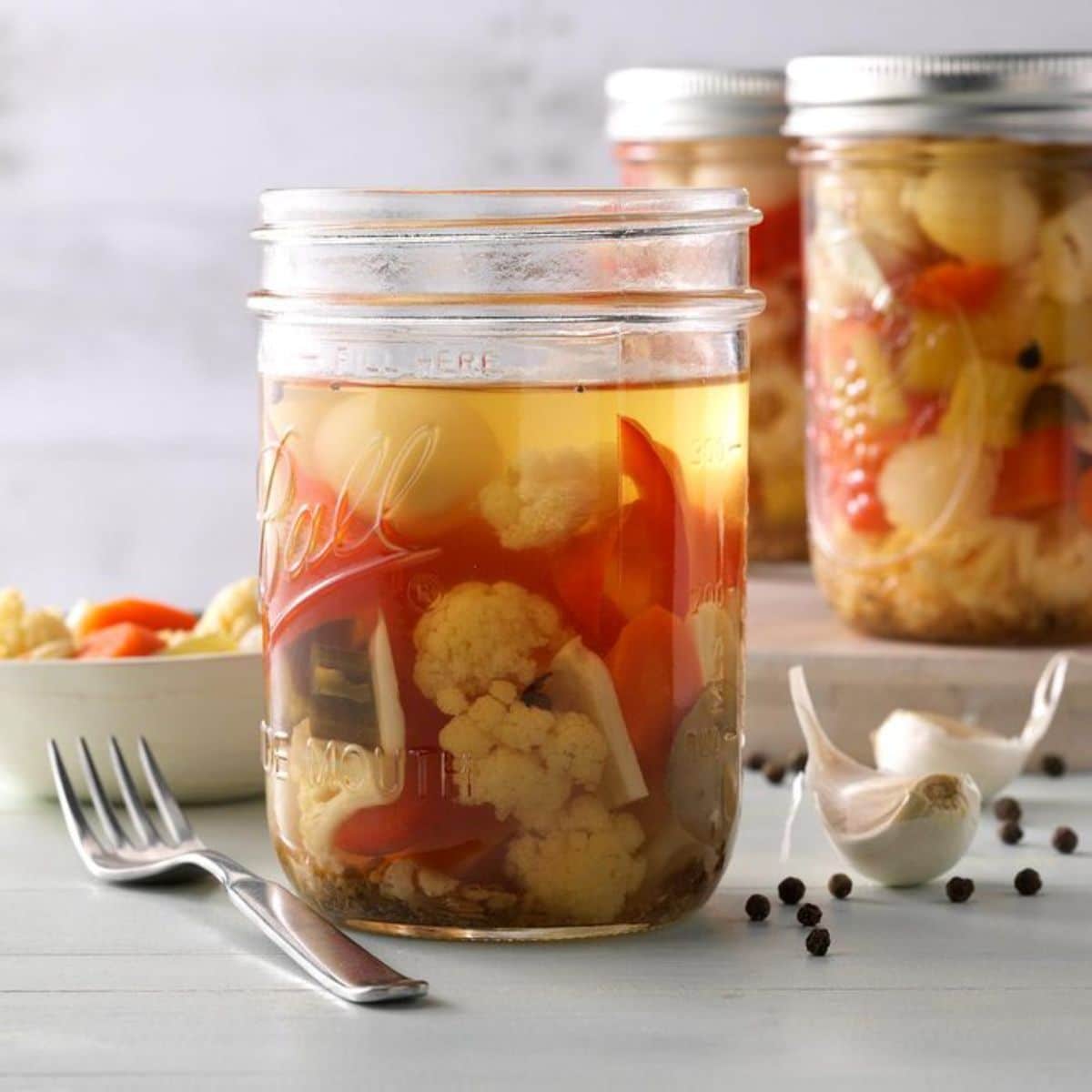 Giardiniera is a true delight for your taste buds. This Italian pickled vegetable medley is spiced with garlic and red pepper flakes.
This versatile condiment pairs perfectly with sandwiches and salads. This recipe is simple and easy to follow, ideal for anyone new to homemade pickling.
35. Rhubarb-Cherry Chutney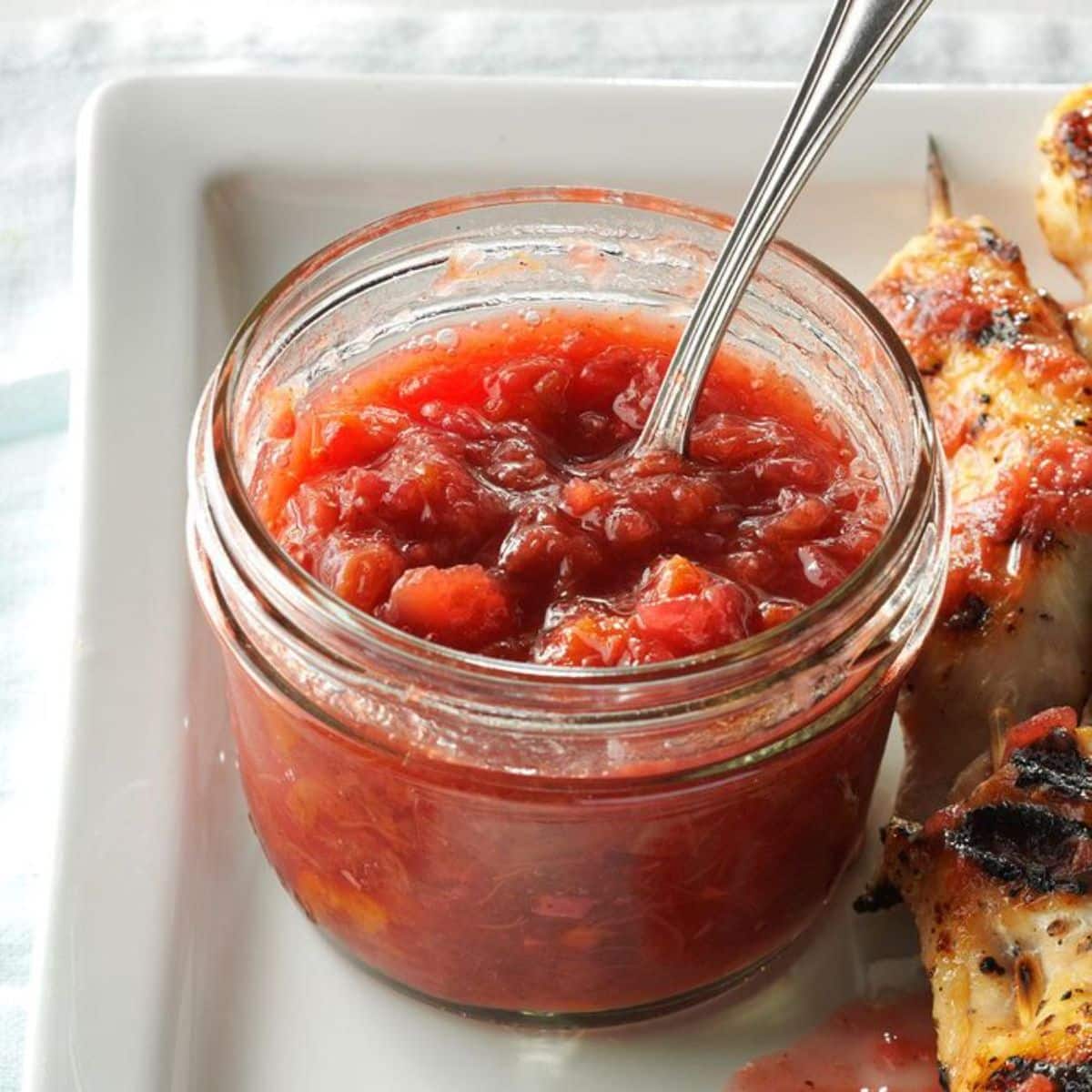 Rhubarb-cherry chutney is a flavorful condiment featuring tangy rhubarb and sweet cherries with just a hint of spice.
This sweet and spicy relish is perfect for sandwiches, burgers, or hot dogs. You can also serve it as an appetizer with cheese and crackers.
36. Spiced Cranberry, Apple, and Grape Conserve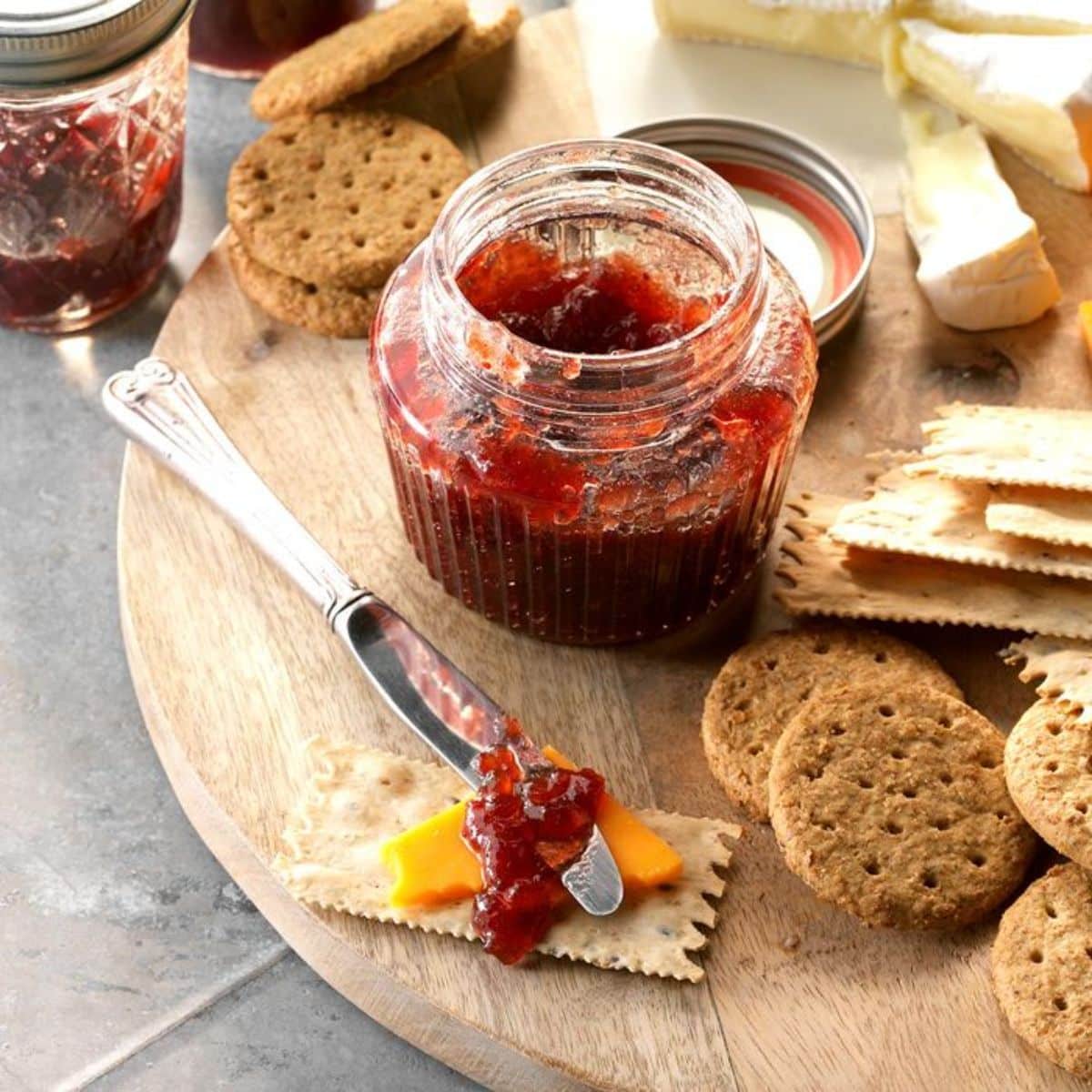 This preserve packs a punch with its combination of tangy cranberries, sweet apples, and juicy grapes; all spiced up with a blend of cinnamon, cloves, and allspice.
Try stirring it into yogurt or oatmeal for a delicious flavor. The preserve also pairs perfectly with cheesecake, creating a unique dessert.
37. Cinnamon Blueberry Jam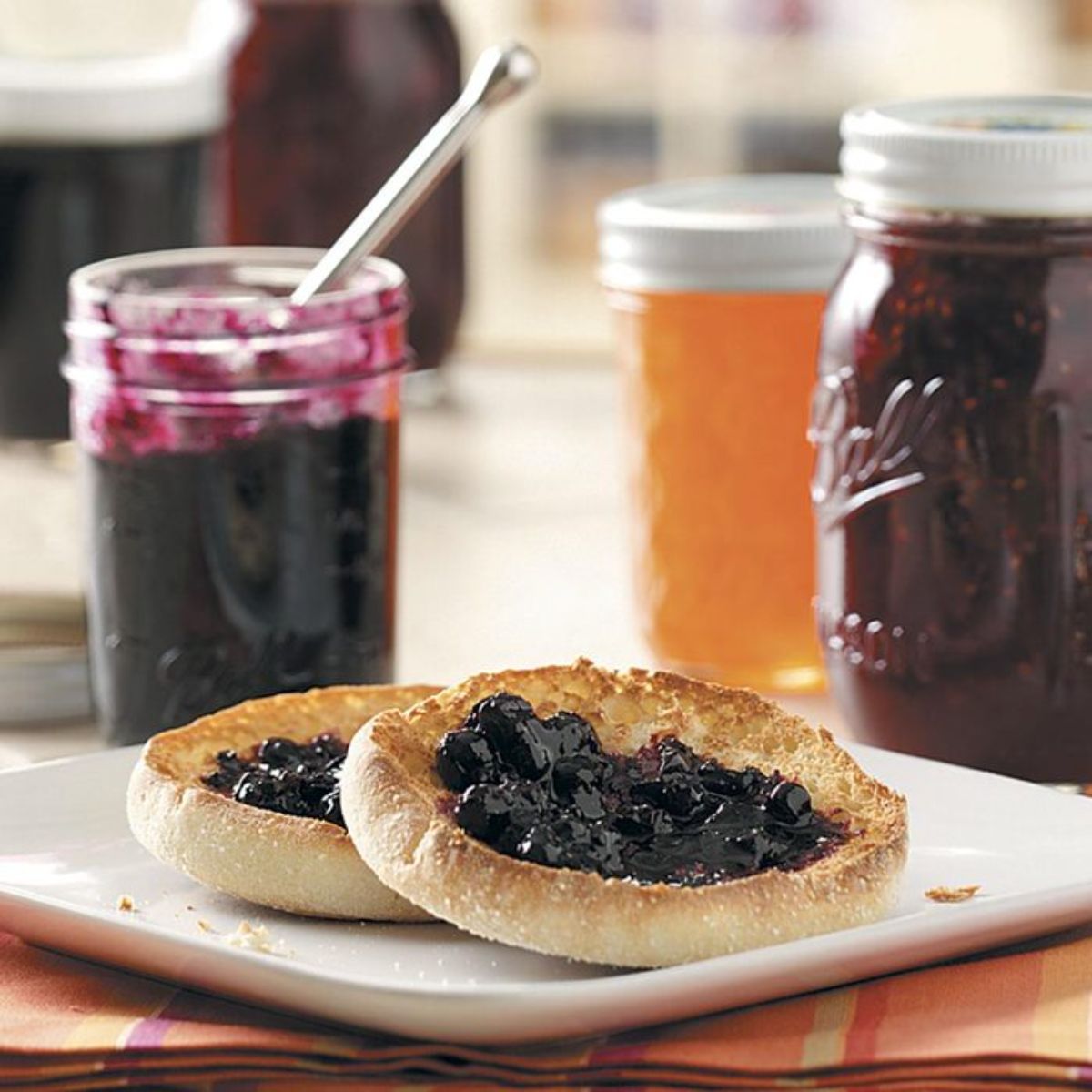 The warm, spicy flavors of cinnamon mingle with the sweet tang of fresh blueberries in this delightful jam.
Besides breakfast items like toast and scones, it also pairs beautifully with savory dishes, such as grilled chicken or pork, providing a sweet and spicy contrast.
38. Autumn Pepper Relish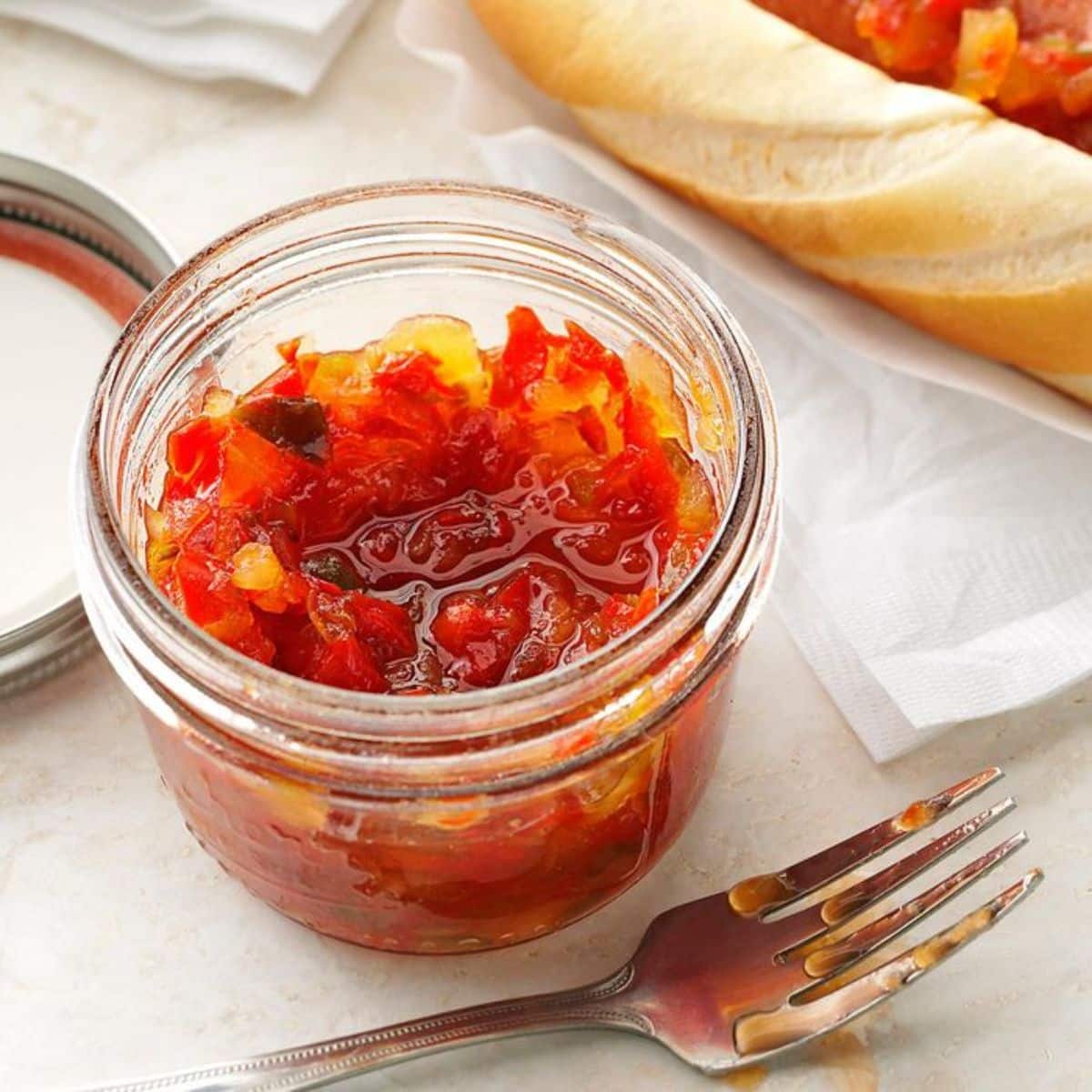 This mouth-watering relish is made with peppers, onions, vinegar, and sugar and is perfect for a condiment or a dip.
This sweet and spicy relish is perfect for sandwiches, burgers, or hot dogs. You can even customize the spice level to your liking.
39. Pickled Brussels Sprouts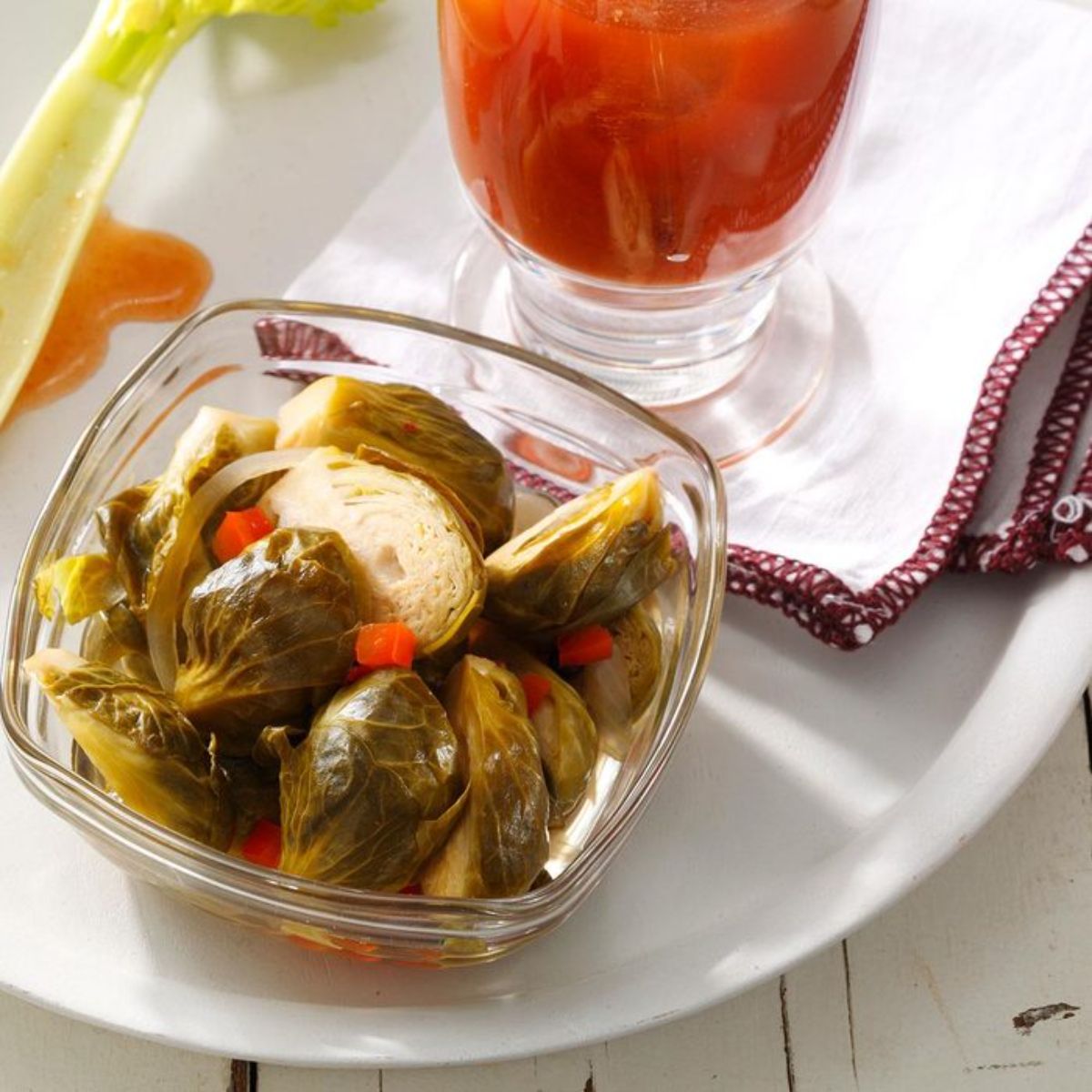 These pickled Brussels sprouts offer a unique take on the classic vegetable. It combines the natural sweetness of Brussels sprouts with the tangy flavor of vinegar and spices.
This easy-to-make snack can be served alone as an appetizer or added to salads, sandwiches, or burgers.
40. Strawberry Basil Vinegar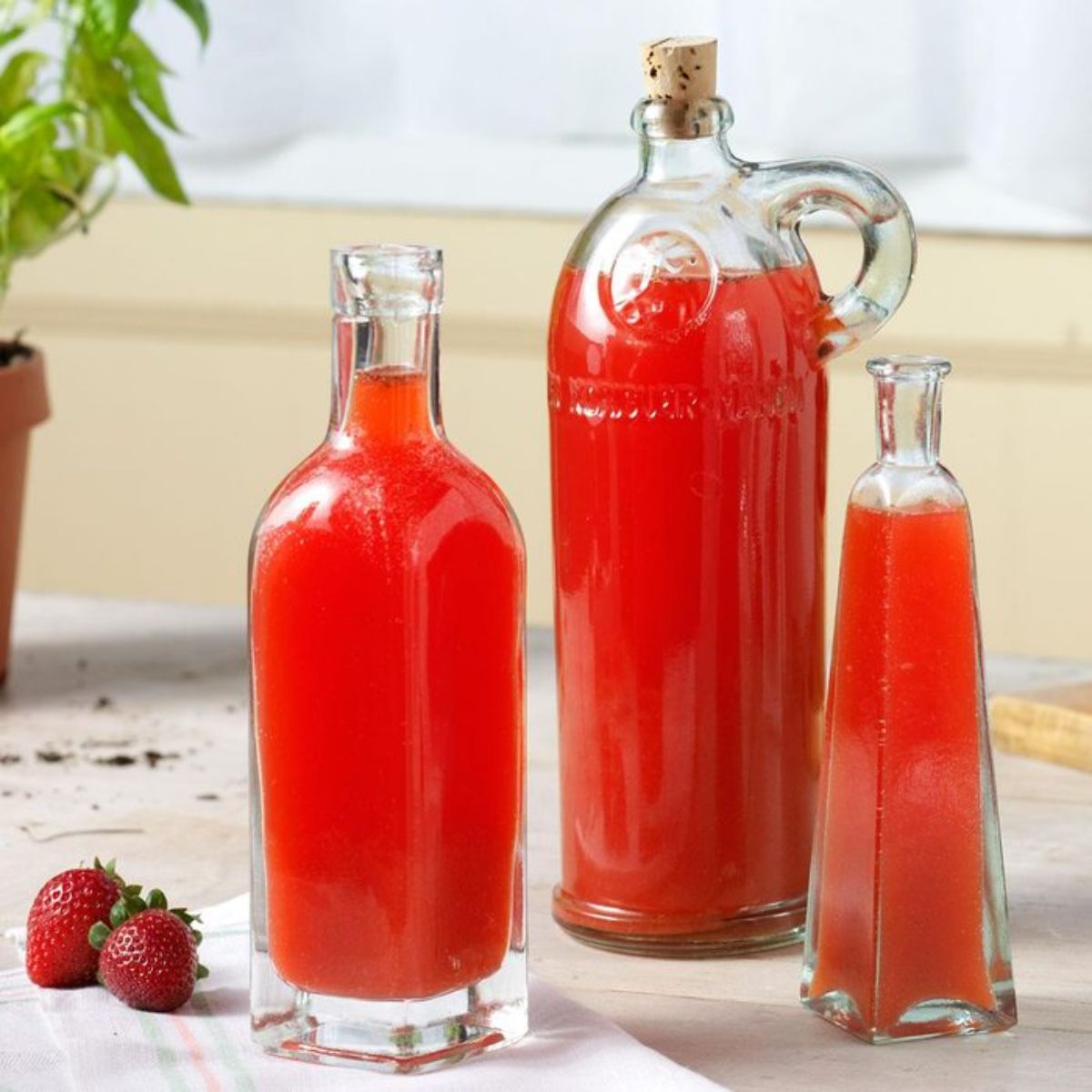 In this recipe, the strawberries' sweetness melds with the sharp tang of the vinegar, with the basil adding a fresh and savory element.
Use it to brighten up a simple green salad, or drizzle it over grilled chicken for a burst of flavor.
41. Raspberry Peach Jam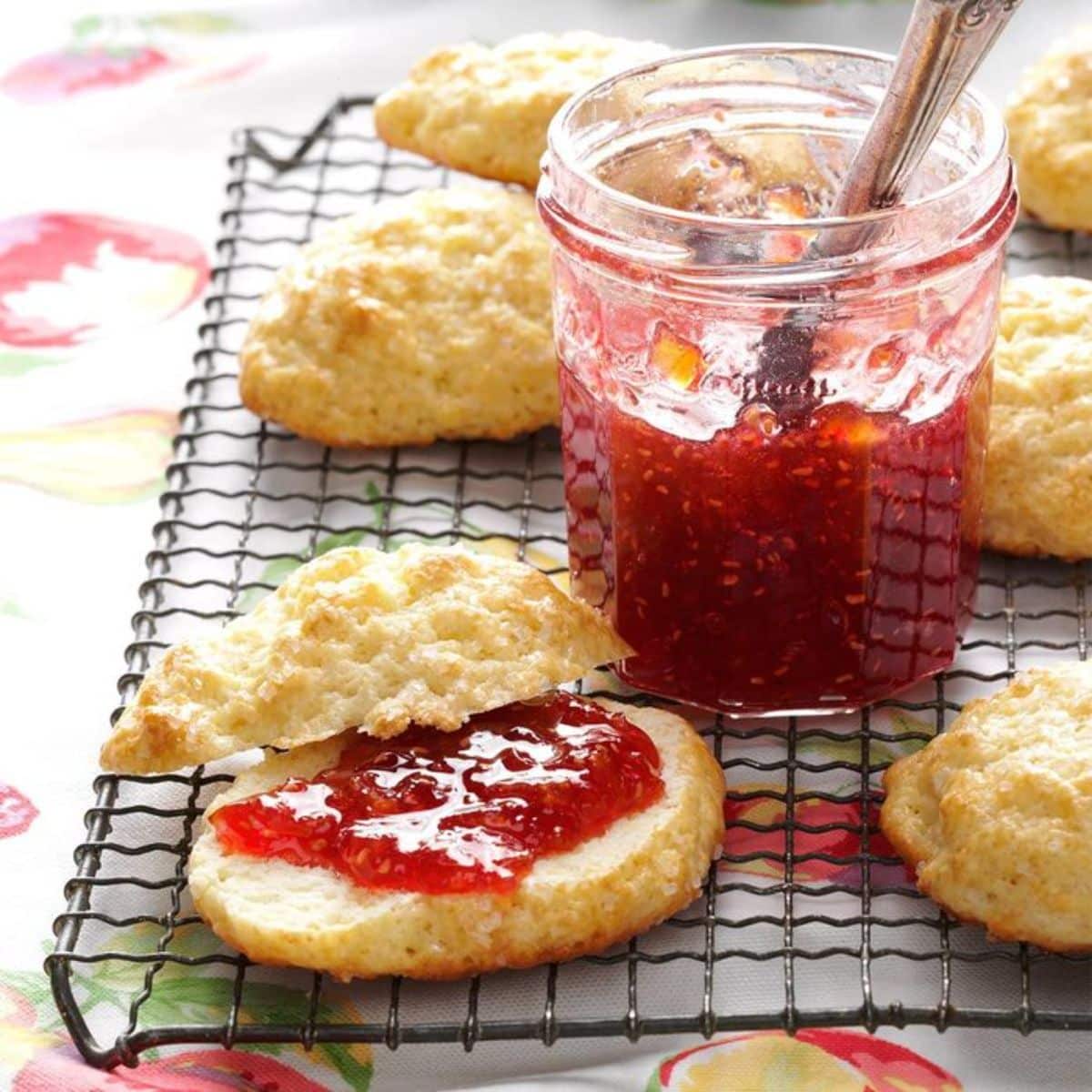 This luscious jam has a lovely deep red hue with chunks of tender peaches and bursts of raspberry. The subtle tang of lemon juice and natural pectin ensures a smooth and silky texture.
Whether you're making a simple breakfast or fancy afternoon tea, this jam is sure to elevate your meal.
Final Thoughts
These water bath canning recipes offer a practical and cost-effective way to stock your pantry, preserving fresh foods that will last throughout the year.
It's also a fun and rewarding hobby that allows you to experiment with different flavor combinations and create unique recipes that reflect your taste.