I've been making pickles this week. I have made refrigerator pickles, lime pickles, dill pickles, and bread and butter pickles. These are my bread and butter pickles. I've never made pickles before, but we've had a bumper crop of these.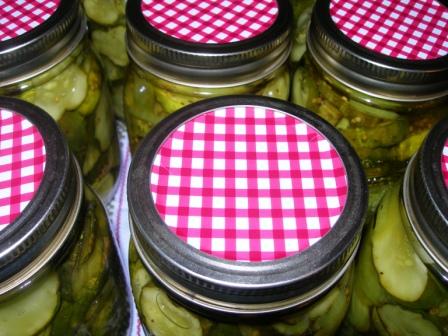 Every time I walk out into the garden, I gather a bunch of cucumbers. Sometimes I go out early in the morning and gather some, and then by the late afternoon there are more of them on the vine. So I've had to figure out what to do with them.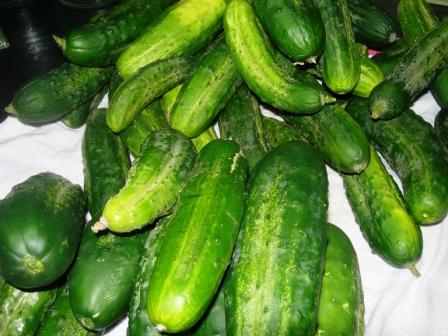 Luckily, I already had the canning equipment and the jars. But I found these cute red and white jar lids at Walmart. They also had these.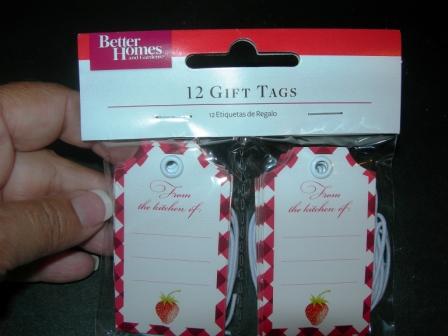 And these.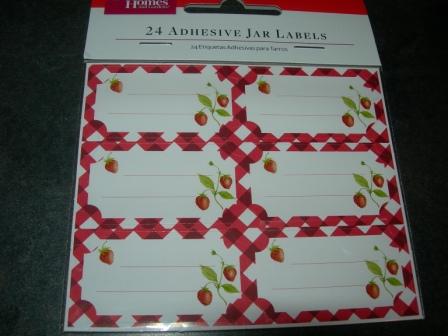 They even had little wire caddies to put your jars into if you are giving them to someone. I didn't buy the caddies at first, but I went back later in the week to get some of those, too.
I got my recipes for making pickles from this book, which I highly recommend if you are interested in canning or preserving food.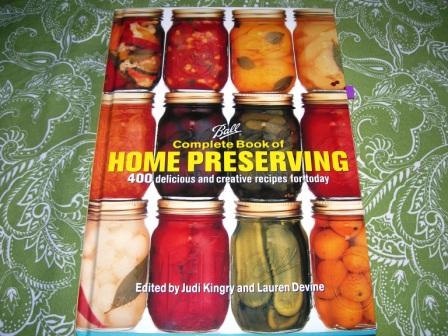 The book covers all the equipment and procedures for canning food safely. And there are tons of recipes in the book. (Well, actually there are 400 recipes.)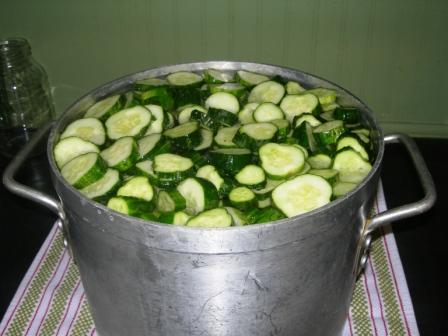 Before I made my bread and butter pickles, I had to soak the cucumber slices in a salt solution. I used canning and pickling salt and not regular salt. Regular salt can make your pickles cloudy due to the additives that are in the salt. (I didn't know that until I read it in the book.) And there is a difference in the saltiness of regular salt and pickling salt. (Didn't know that either!)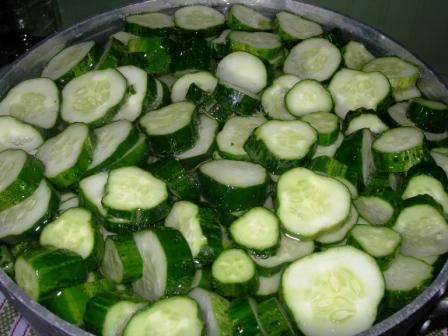 This big pot of cucumbers made 13 pints of bread and butter pickles.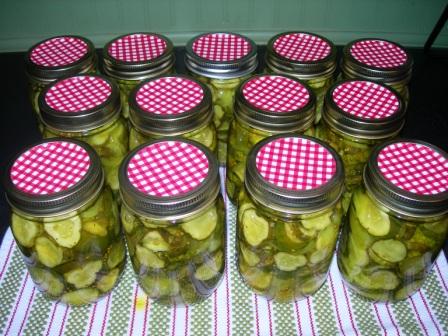 Why did I go to the trouble to make all of these pickles? Well, I was beginning to wonder that myself this week. Actually, I have always been interested in canning food but never really had the time to do so until I retired from teaching. I remember my grandmother canning a lot of food and I thought there was nothing better than her okra, tomatoes, and corn. We always had a garden when I grew up, but my mother froze her surplus of vegetables. I do a little of both. And in the middle of winter, there is nothing better than having some of those good summer vegetables that you've grown and preserved yourself.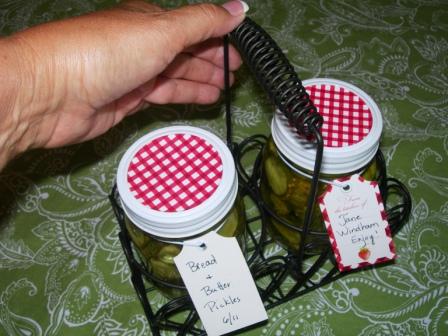 Even though I have been making different kinds of pickles this week, I was most proud of how the bread and butter pickles looked. So I went back to Walmart to get 3 of these cute caddies.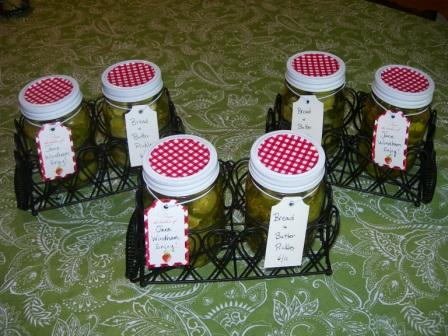 And 3 special ladies that I' m going to see this week are going to be the recipients of these jars of bread and butter pickles.