Pressure canning is a popular preservation method that uses pressure to create a seal that prevents bacteria from growing inside the jar. This technique not only preserves the food but also helps to retain its flavor and nutritional value.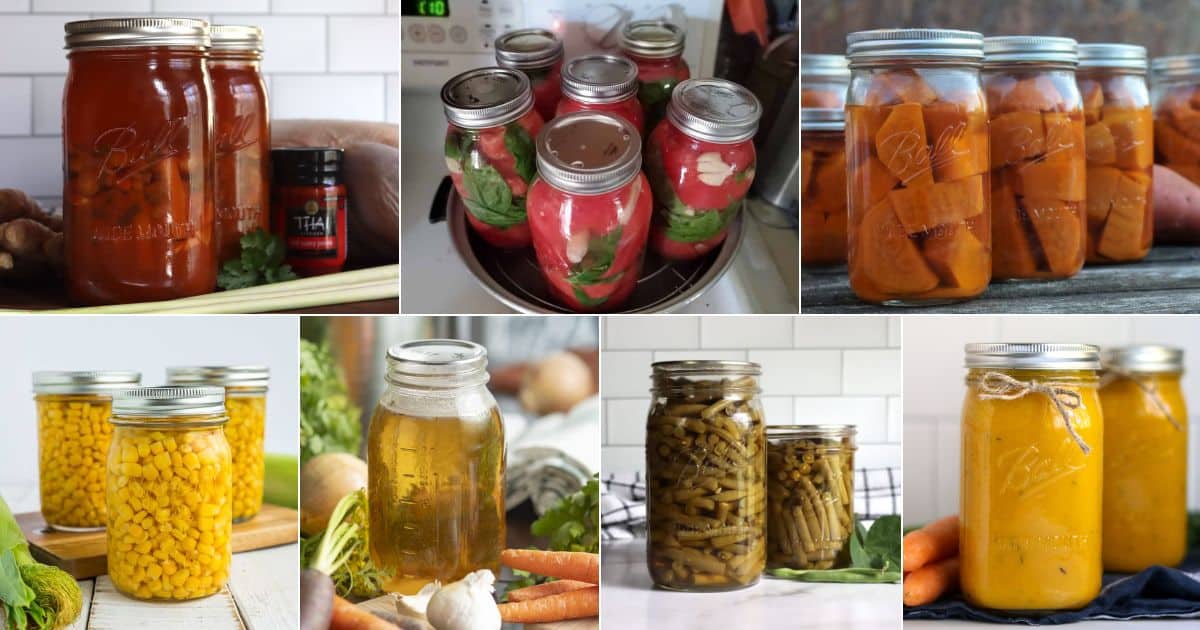 In this article, we have compiled a list of 41 pressure canning recipes that are easy to make but also delicious and healthy. Whether you are a seasoned canner or just starting, these recipes will inspire you to get creative in the kitchen and take advantage of the fresh produce available in your local market.
Contents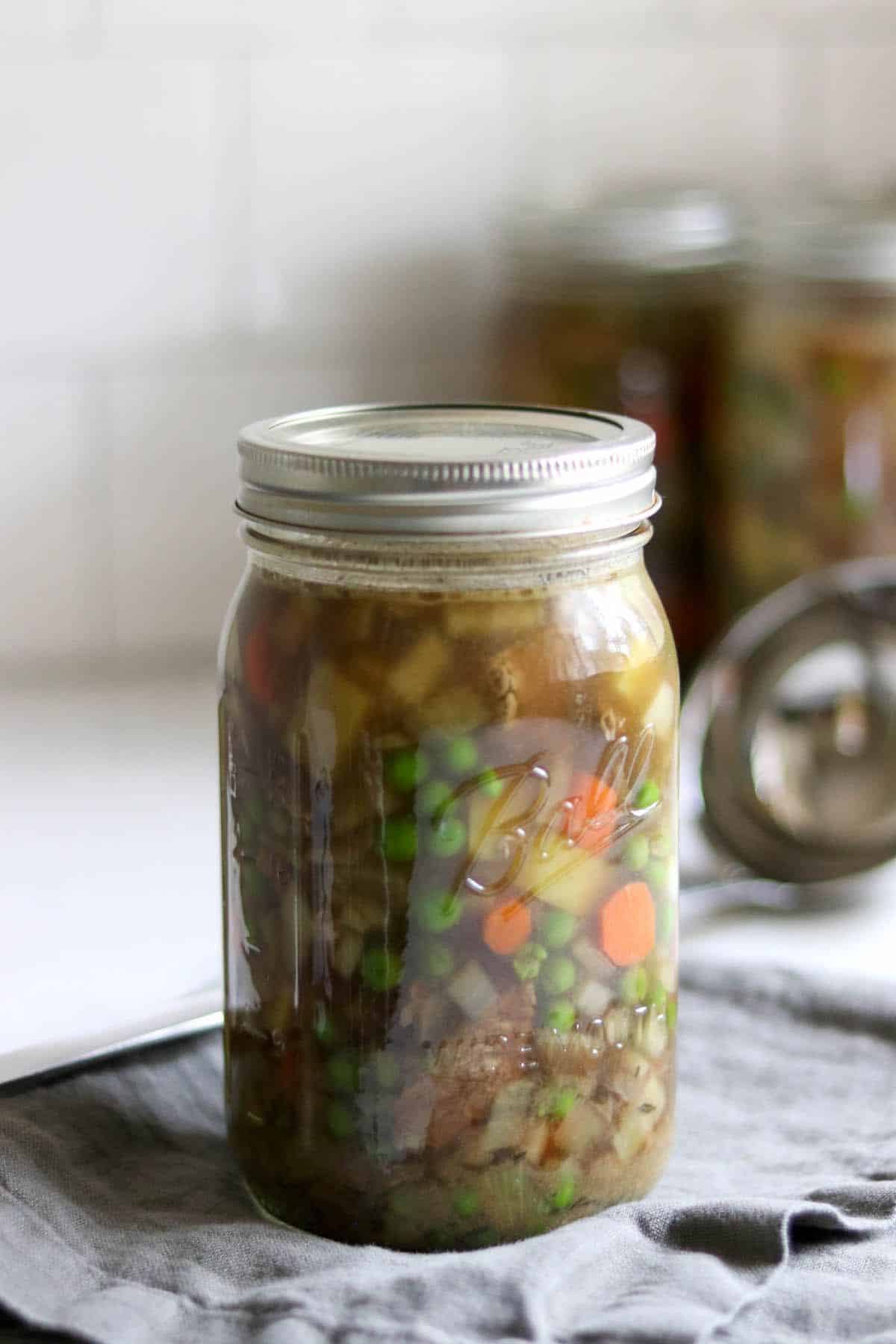 This filling is the ultimate comfort food that can create mouthwatering pot pies, stews, and casseroles that warm you up on any cold winter day. The preparation process for this filling involves slow-cooking tender cuts of beef, mixed vegetables, herbs, and spices to create a flavorful and hearty filling bursting with flavor.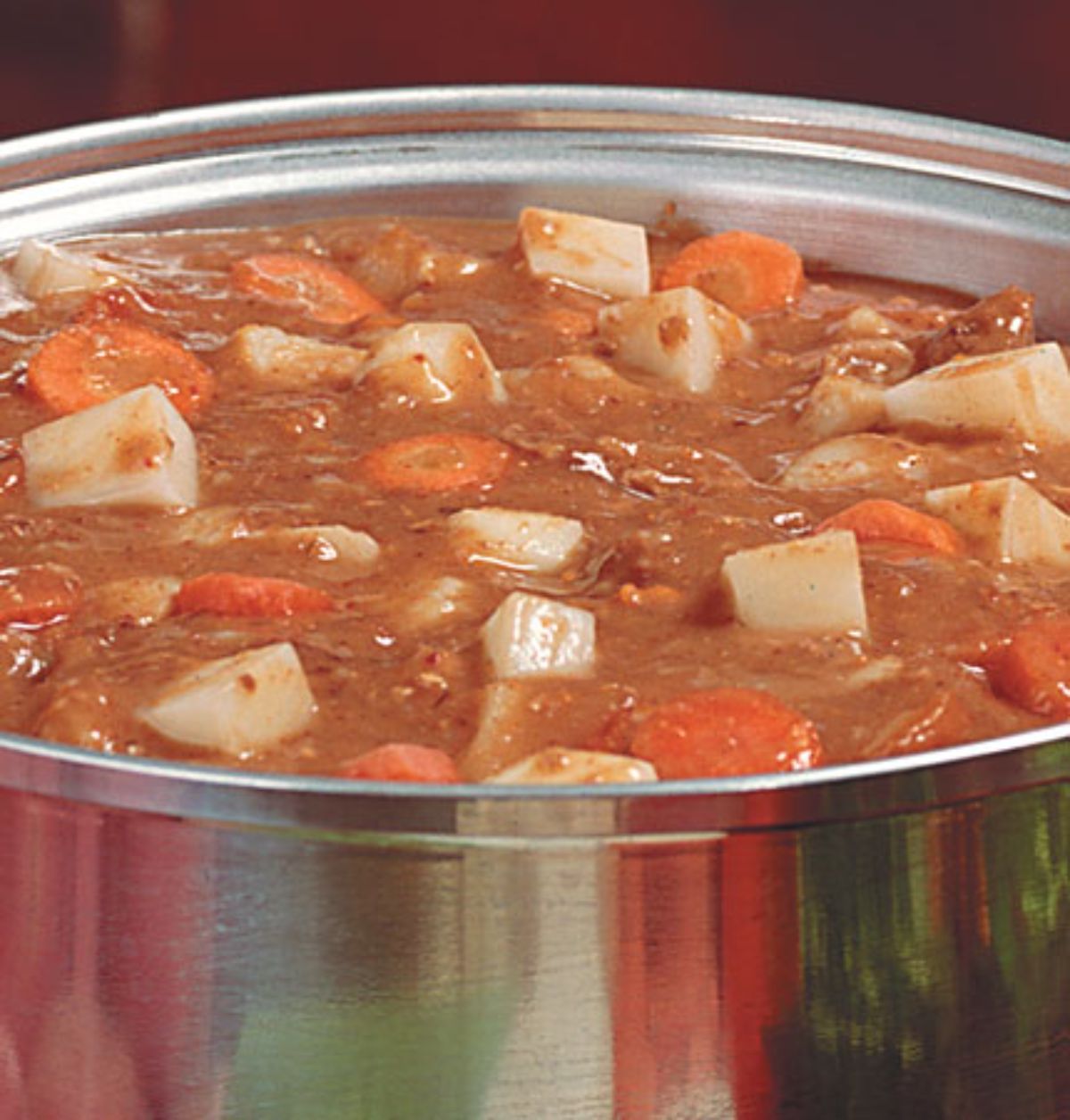 Are you ready to elevate your dinner game? Look no further than Beef with Wine Sauce, a delectable pressure canning recipe that will impress even the most discerning palates. This luxurious dish is perfect for a special occasion or date night. The sauce's depth of flavor and richness is unparalleled, and the tender, succulent beef is a true indulgence.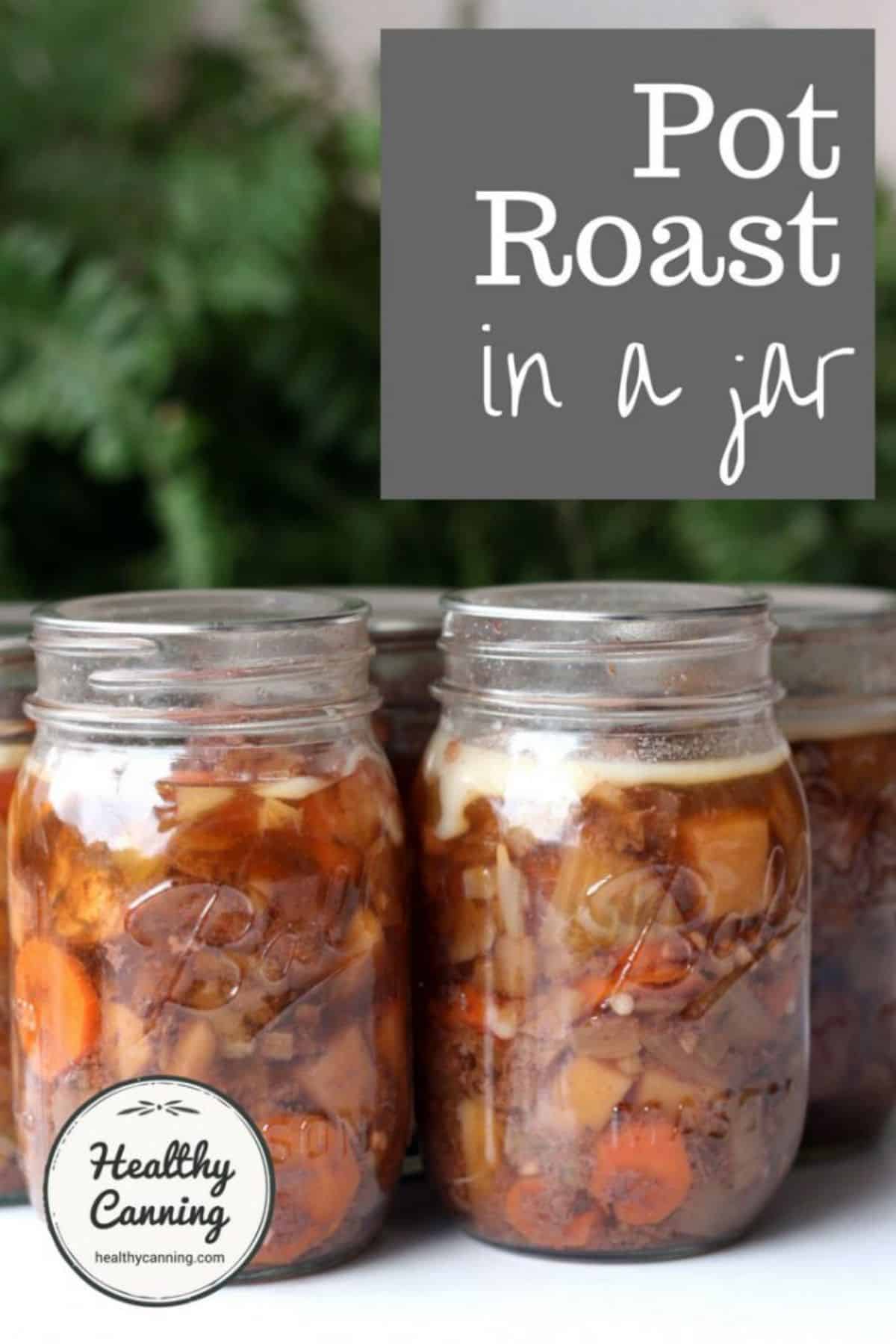 This hearty and filling dish is a classic that you can enjoy any time of the year. The tender beef is slow-cooked to perfection and then preserved in a jar with a delicious blend of spices and vegetables. This preserved item can create many dishes, from classic pot roast dinners to flavorful beef sandwiches.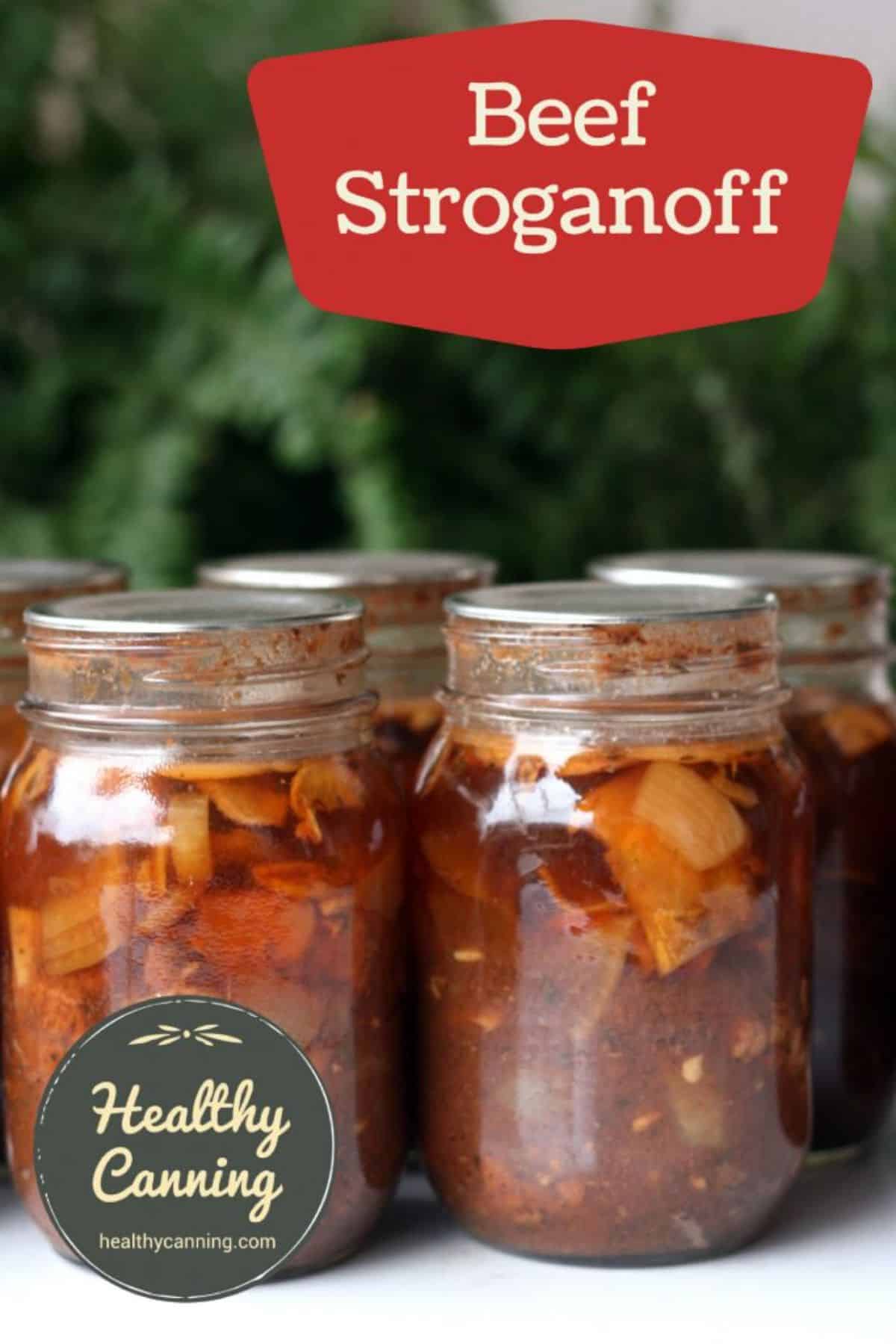 Are you craving a comforting and satisfying meal that's also easy to make? Look no further than Beef Stroganoff, a delicious and versatile pressure canning recipe perfect for any occasion. This classic dish features tender chunks of beef in a creamy mushroom sauce, served over hot noodles.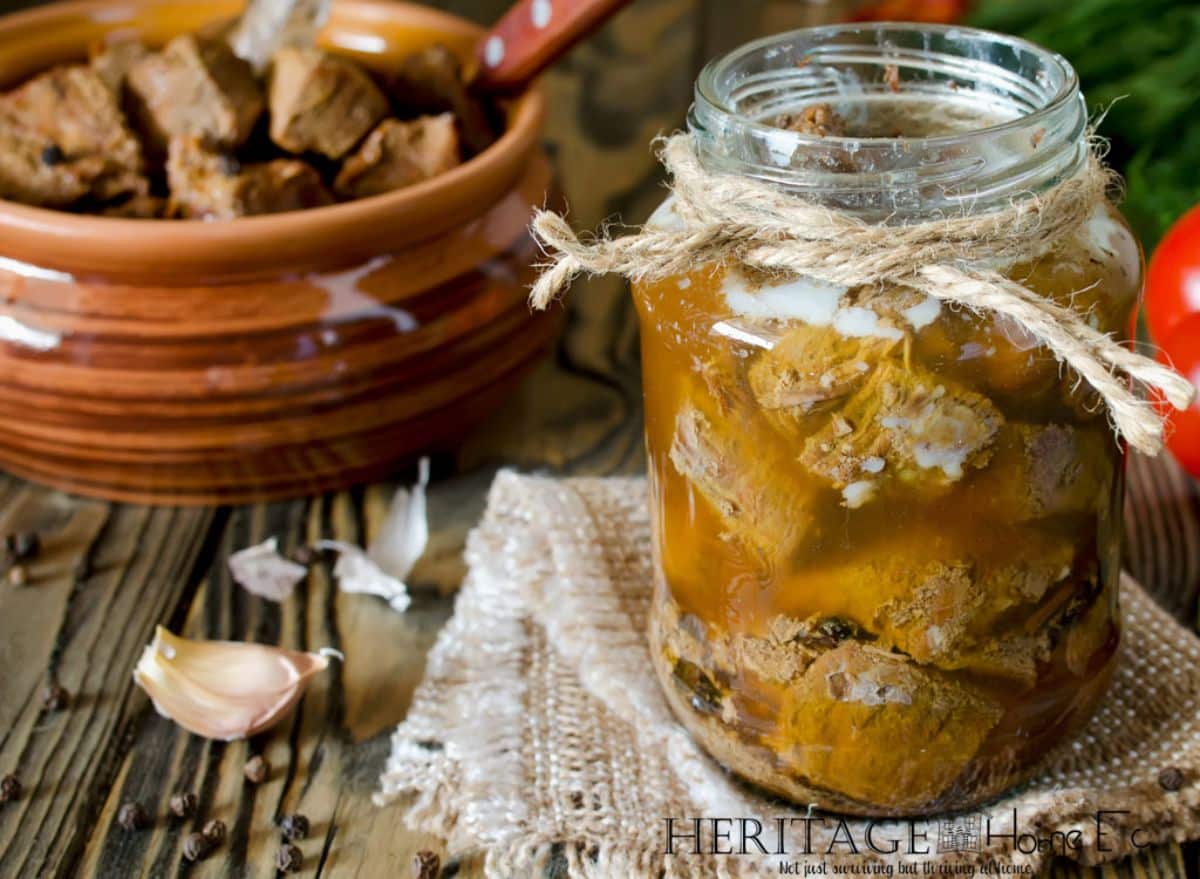 Beef Tips and Gravy is a mouthwatering pressure canning recipe. This classic dish features tender chunks of beef in a rich and flavorful gravy that is perfect for drizzling over mashed potatoes or rice.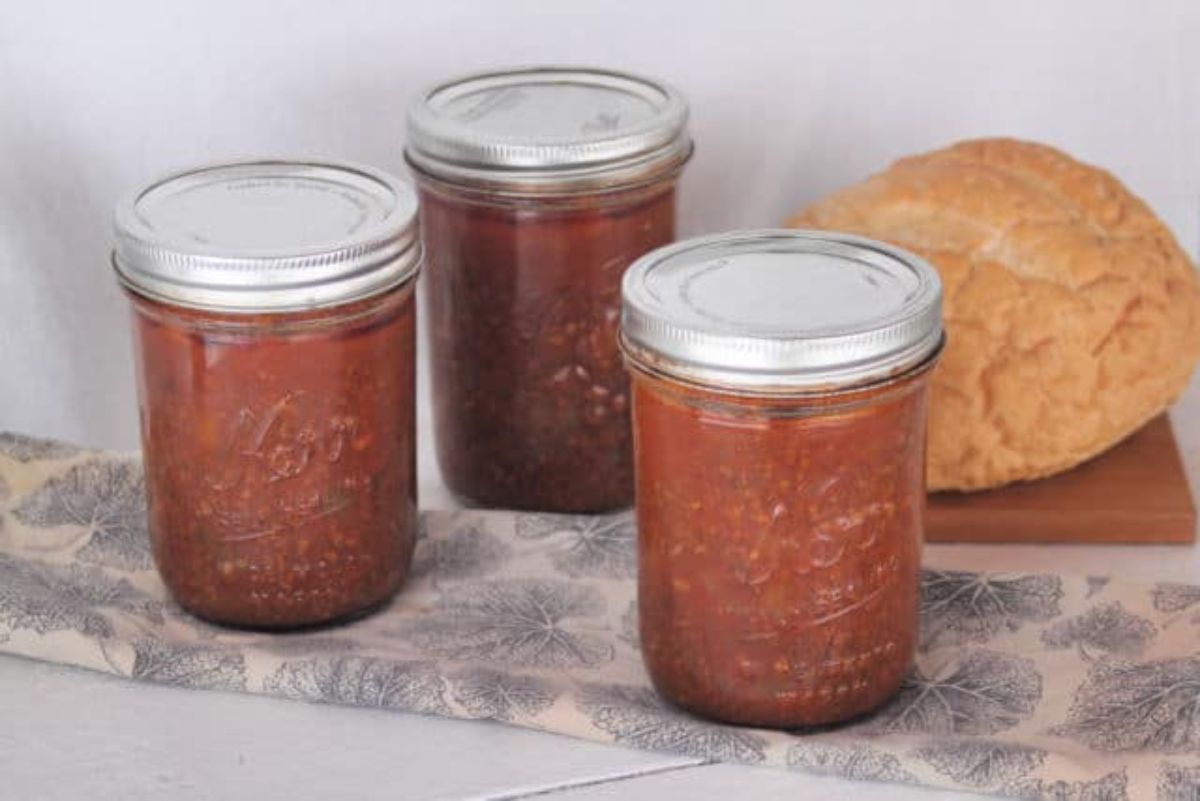 Are you looking for a fun and flavorful twist on a classic sandwich? Look no further than Sloppy Joe Filling. This crowd-pleasing dish features a savory blend of ground beef, tomato sauce, and spices; all simmered together to create a flavorful filling that's perfect for sandwiches or as a topping for baked potatoes.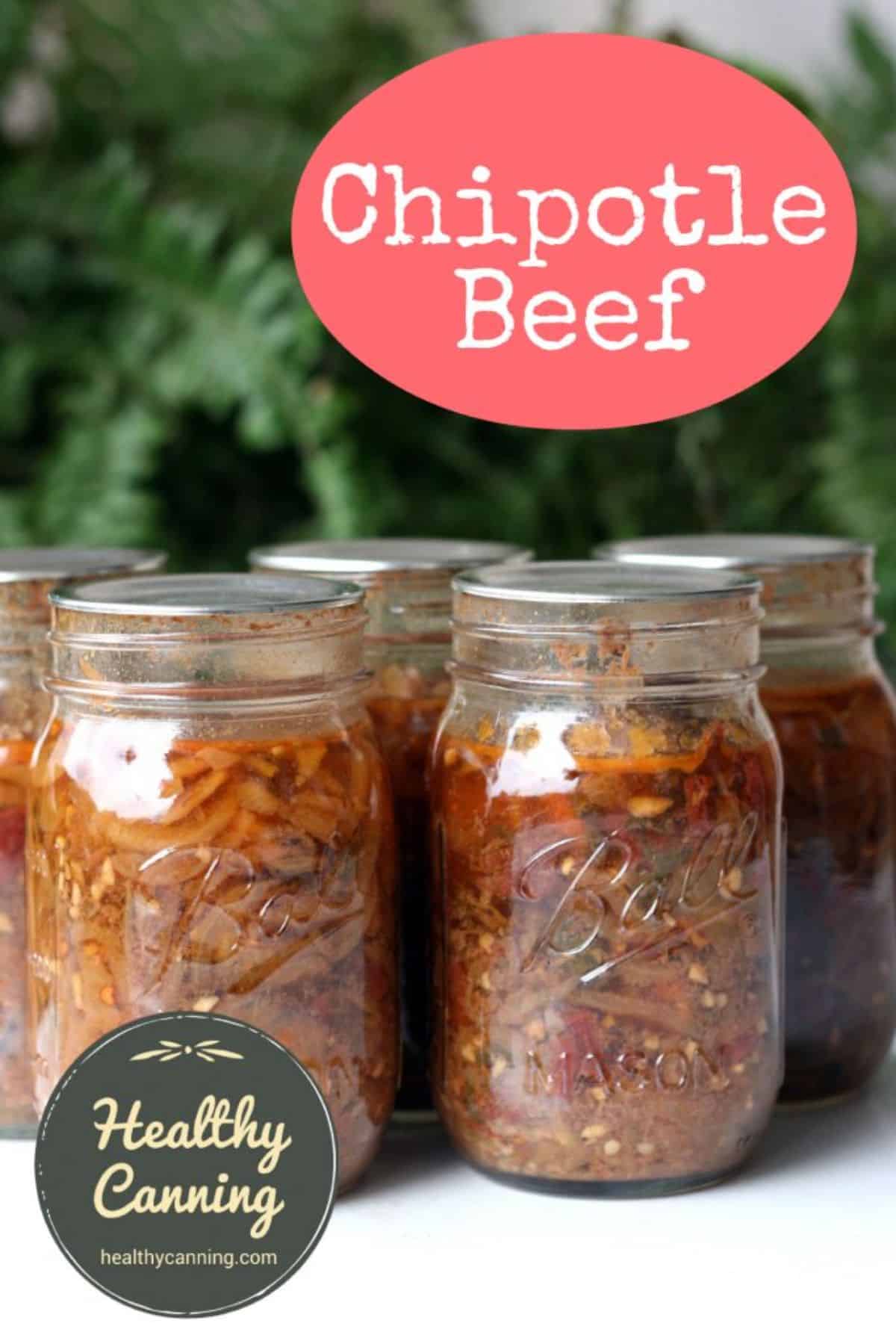 This delicious dish features tender chunks of beef simmered in a smoky and spicy chipotle sauce, perfect for filling tacos, burritos, or even topping a salad. The tender meat is so good that your friends and family will not believe the beef is canned. You will also save a ton of time the next time you want to have a taco Tuesday.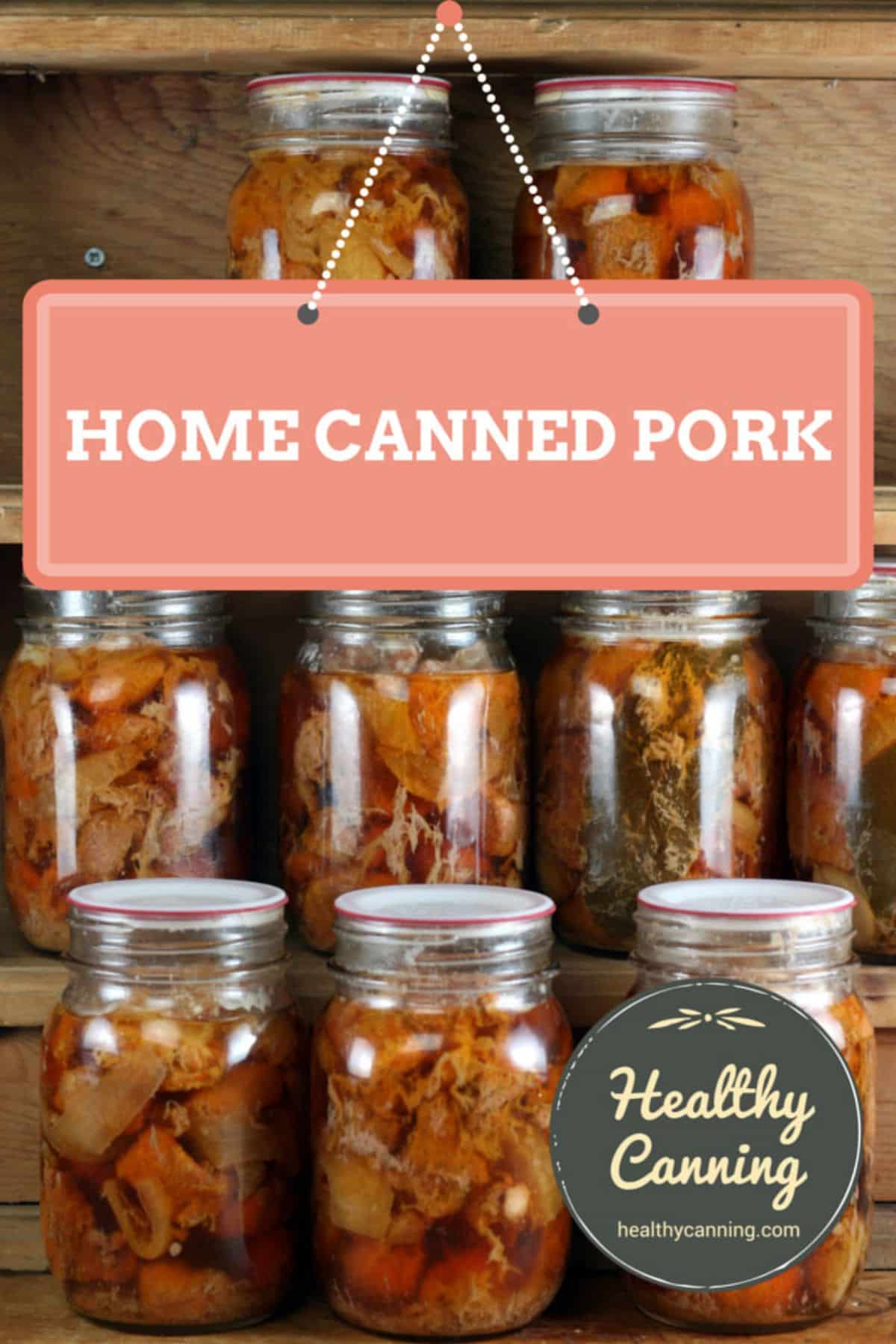 I love using this pulled pork for sandwiches, tacos, or, my personal favorite, baked potatoes. You can drain the meat and crisp it on the stove to improve the texture. It also goes well with some vinegar-based barbeque sauce. No matter how you eat it, it's delicious.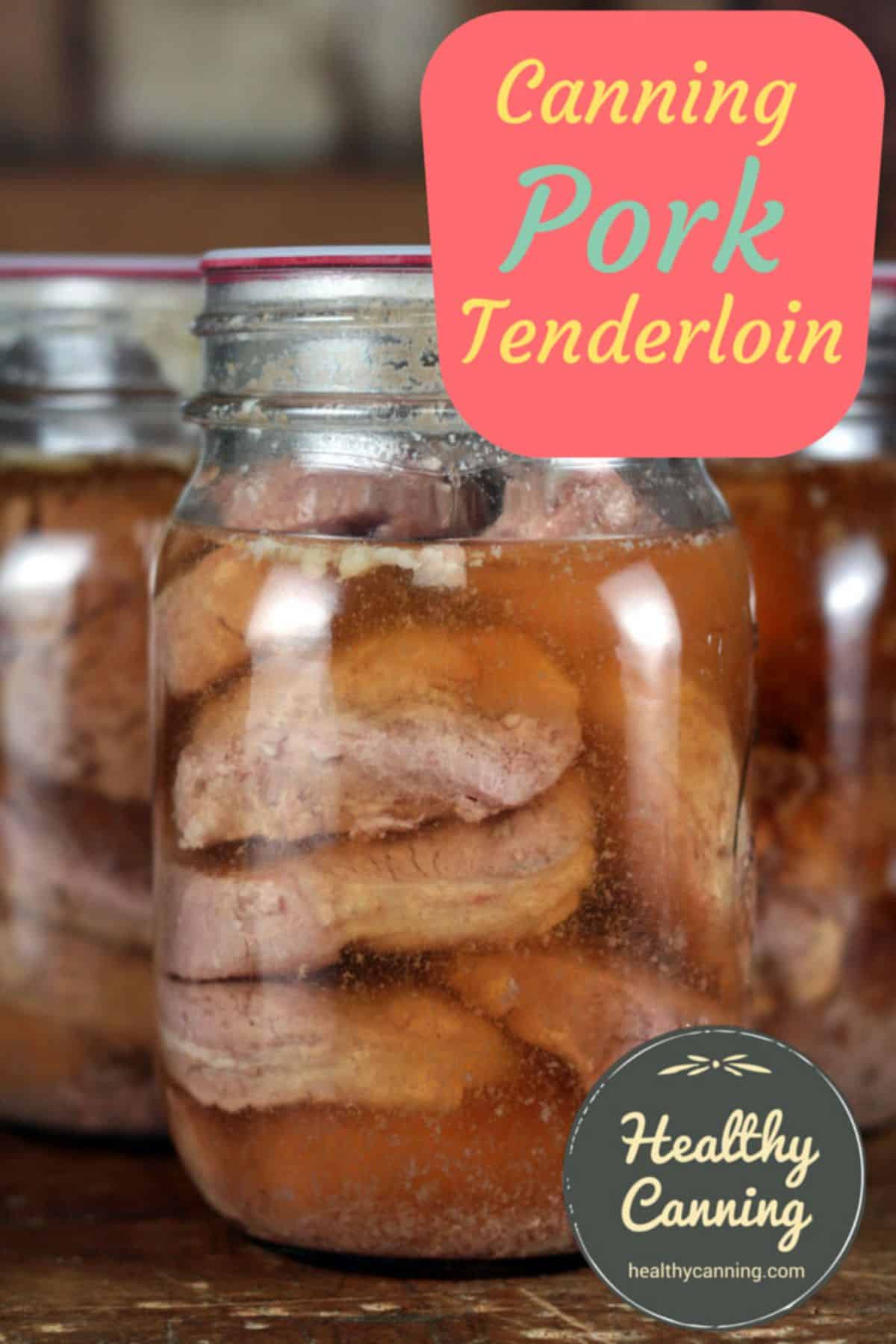 The tender and flavorful pork are irresistible. Give it a try and enjoy a dish that will impress your taste buds and simplify your cooking routine!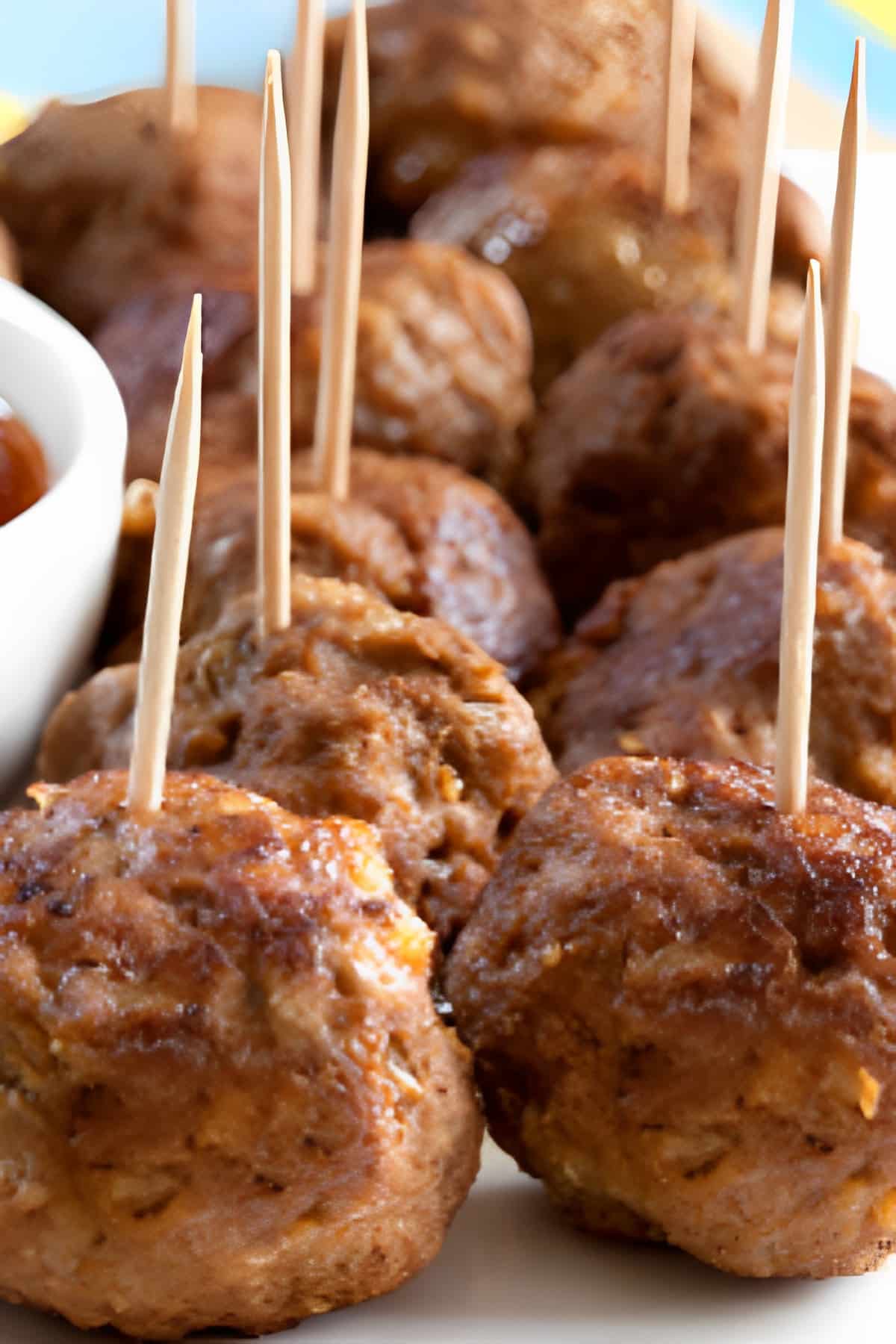 If you're a meatball lover, try the Pressure-Canned Quebec Pork Meatballs! These meatballs are full of flavor and have a unique Quebec-style twist. You can use the meatballs in many ways, including topping for pasta dishes, on a sub roll, or even as an appetizer at your next party. In my opinion, they're the perfect addition to any charcuterie board.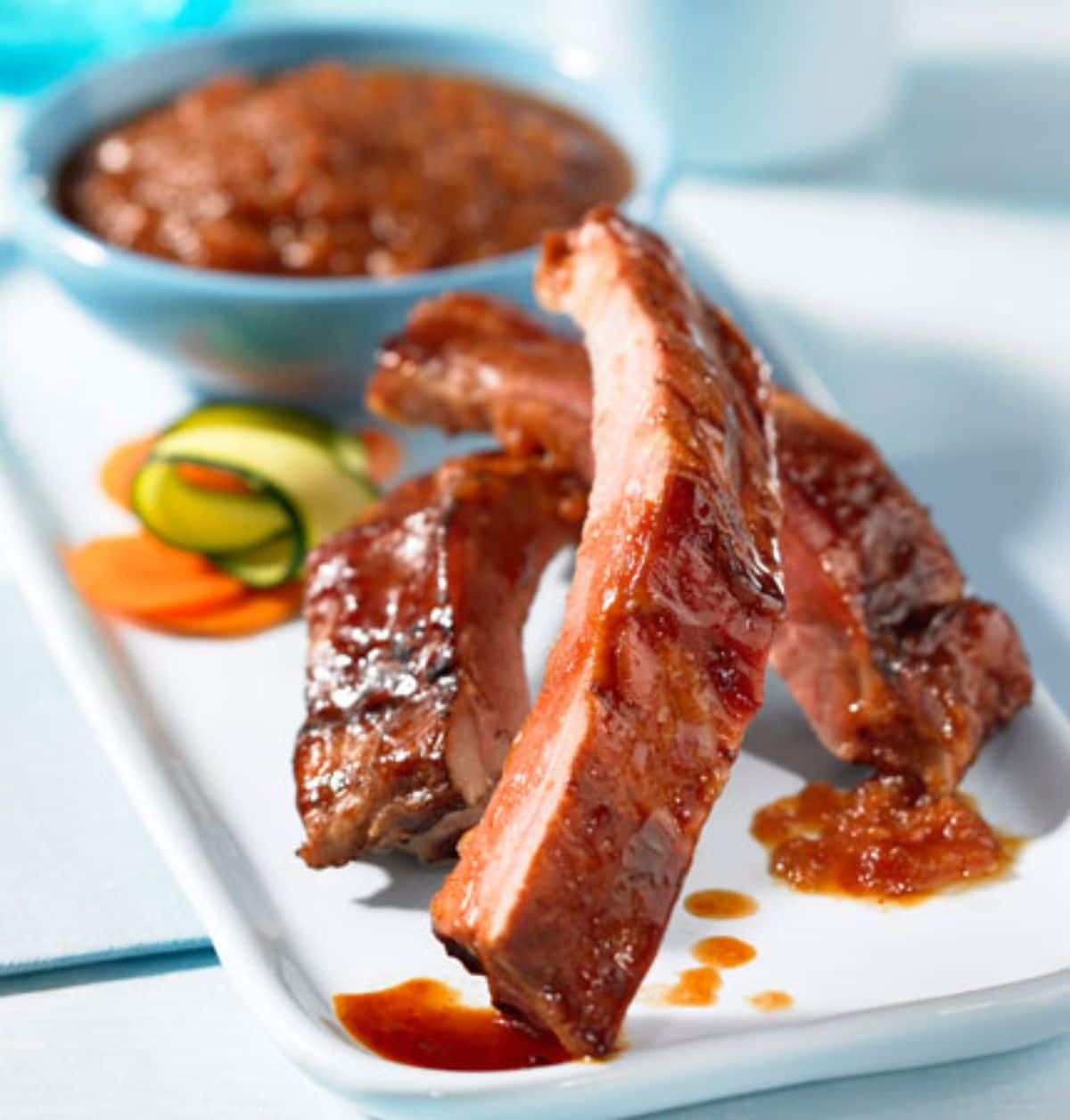 Are you craving some delicious, juicy, and tender pork spare ribs? You can use it to make pulled pork sandwiches, add it to your favorite BBQ sauce for a flavorful meal, or use it as a topping for your pizza. I think these canned spareribs are a must-have in any pantry. They are convenient, tasty, and versatile. Plus, they offer a great way to reduce food waste by preserving excess meat.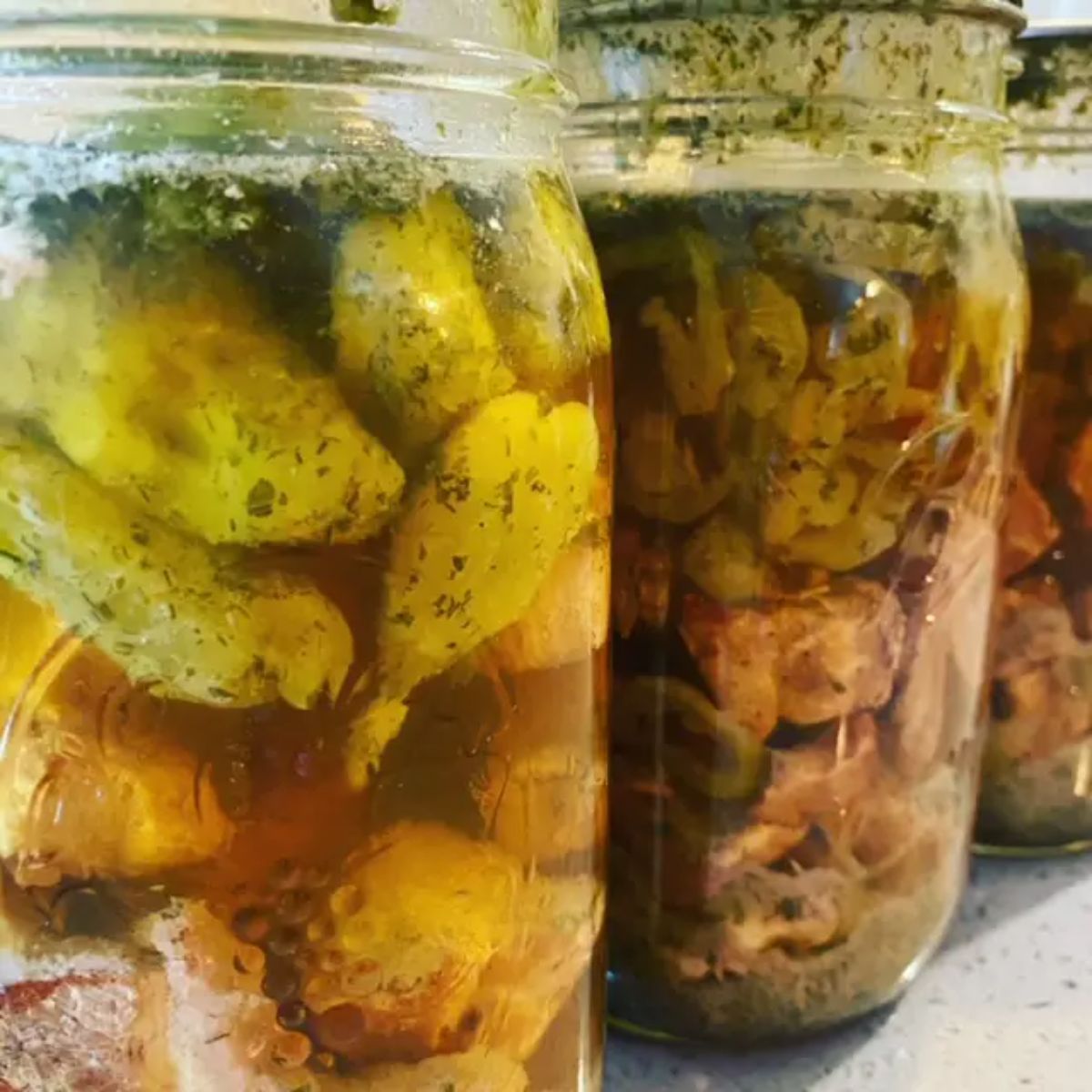 Are you craving a mouthwatering, slow-cooked pork roast without the hassle of cooking it? The process of canning pork ensures it stays fresh and ready to eat for months. You can enjoy this dish in various ways, such as topping it with a spicy barbecue sauce and serving it on a toasted bun or serving it alongside roasted vegetables and mashed potatoes for a classic comfort food dinner.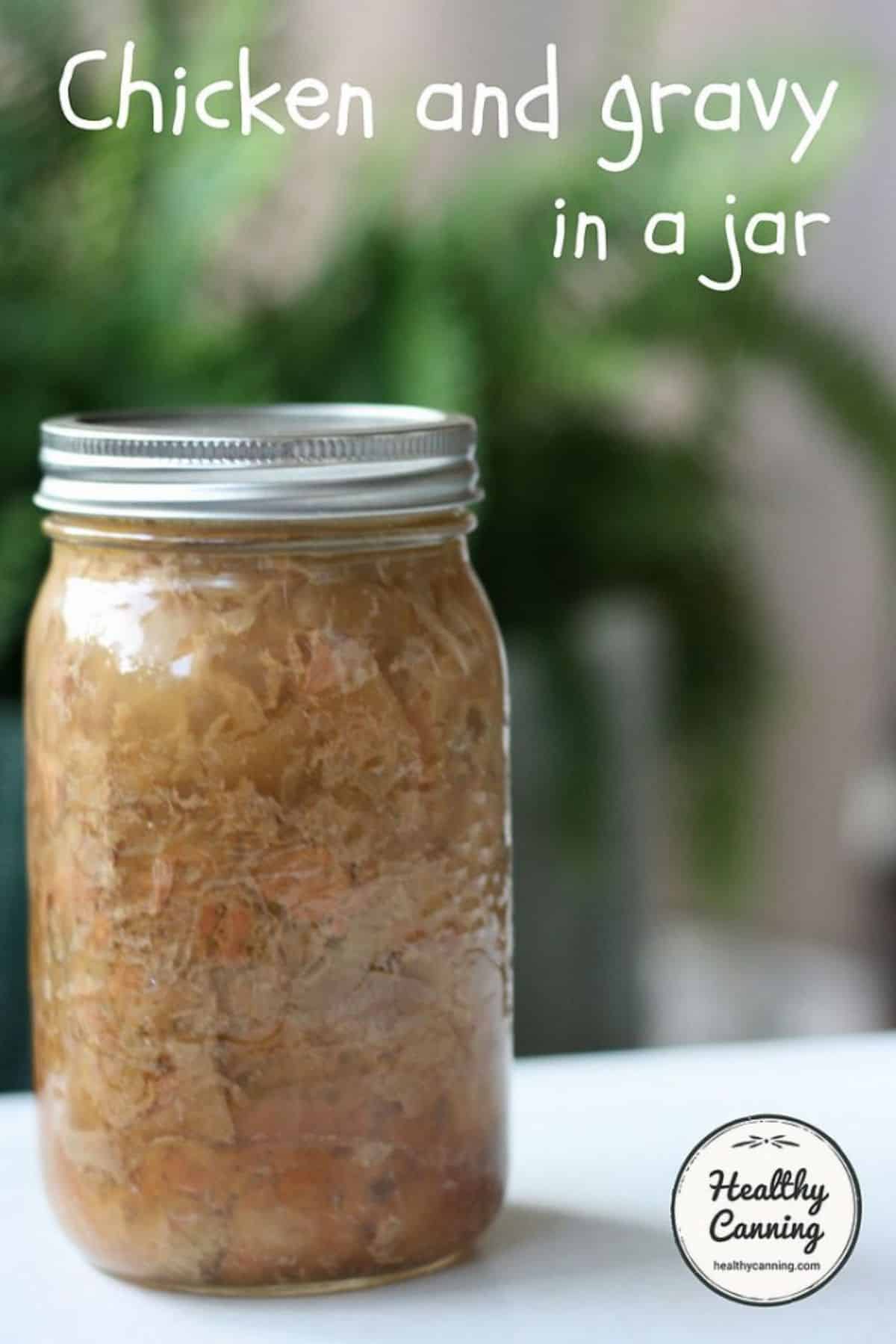 Chicken and Gravy Dinner in a Jar is a pressure-canned recipe that will have you drooling before you even open the jar. This dish consists of tender chunks of chicken in a savory gravy that will make your taste buds dance with joy. You can enjoy this dish on its own, serve it over rice, or even use it as a filling for pot pies or empanadas.
Chicken pot pie is one of my favorite dishes. One of my biggest complaints is how long it takes to assemble the recipe. You can solve that by canning this delicious chicken pot pie filling. The filling is perfect for making a quick and easy chicken pot pie, or you can use it to top baked potatoes.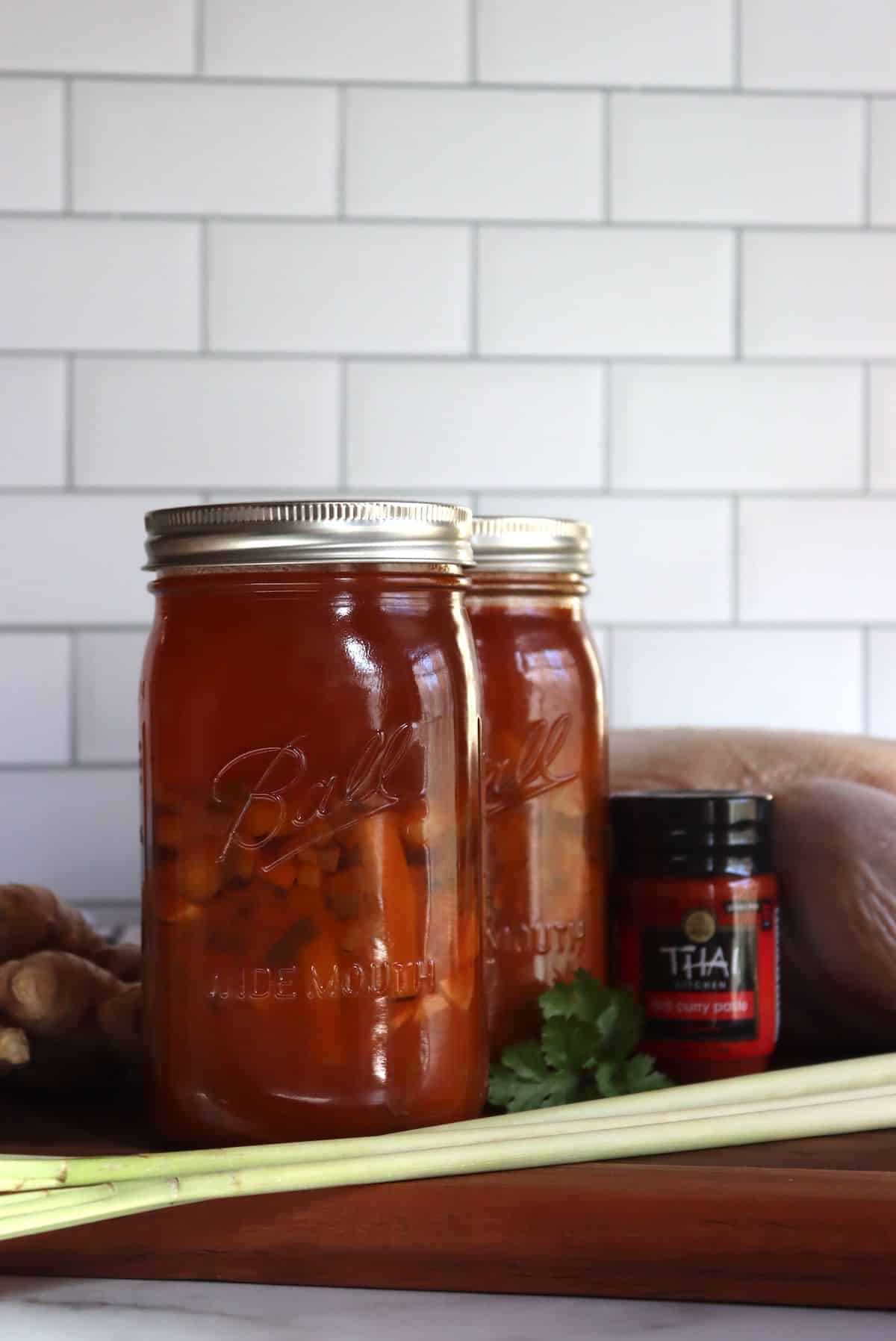 This dish combines tender duck or chicken pieces with a spicy, aromatic Thai red curry sauce featuring bold lemongrass, ginger, and garlic flavors. The curry's spiciness is perfectly balanced, allowing the other flavors to shine through without being overpowered.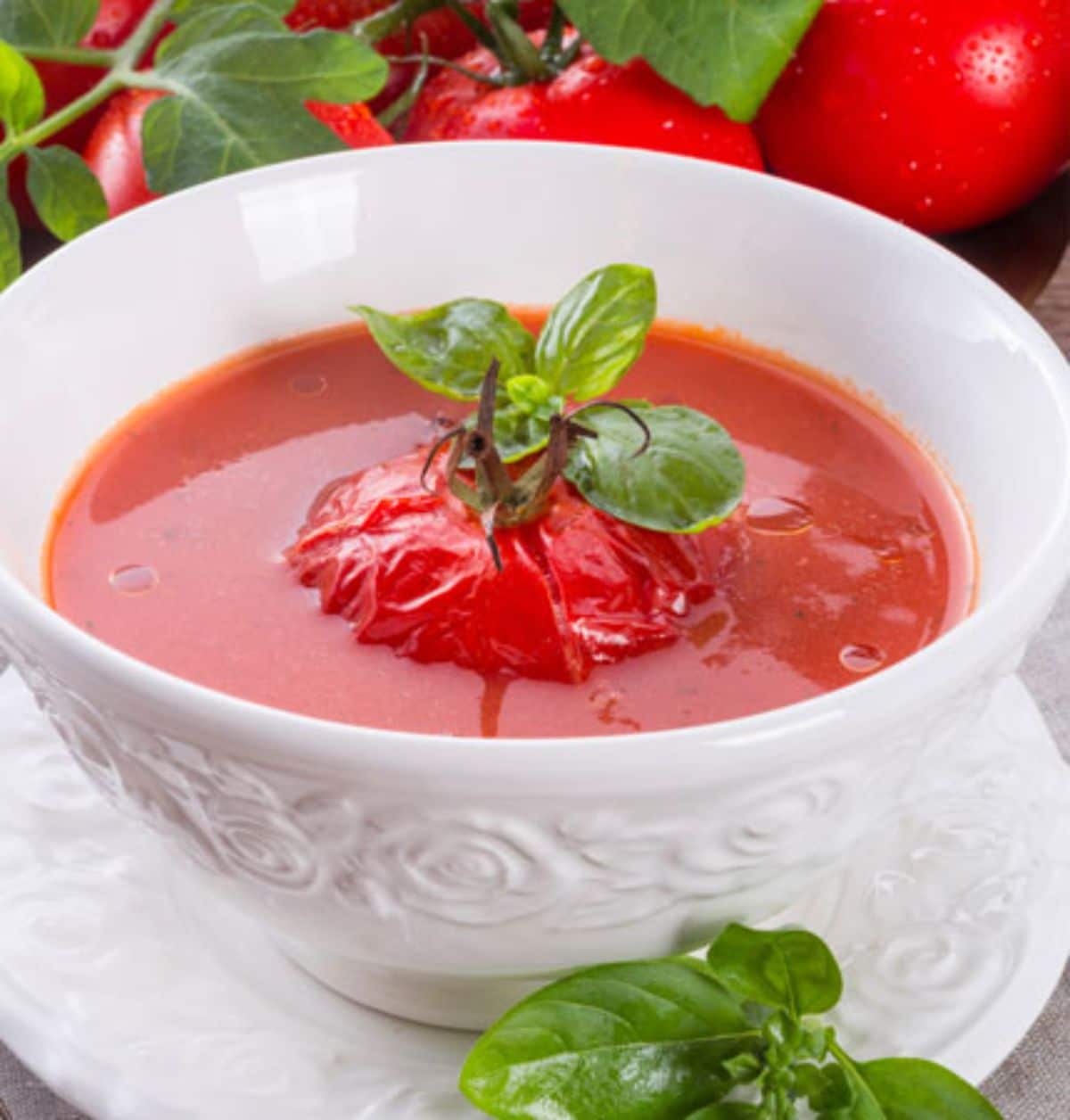 If you're a fan of tomato soup, you'll be delighted to know there's a spiced version of this classic soup that's perfect for canning. Canned spiced tomato soup is a great way to enjoy the flavors of ripe tomatoes year-round. This soup has fragrant spices such as cinnamon, cloves, and bay leaves, which give it a warm and comforting taste.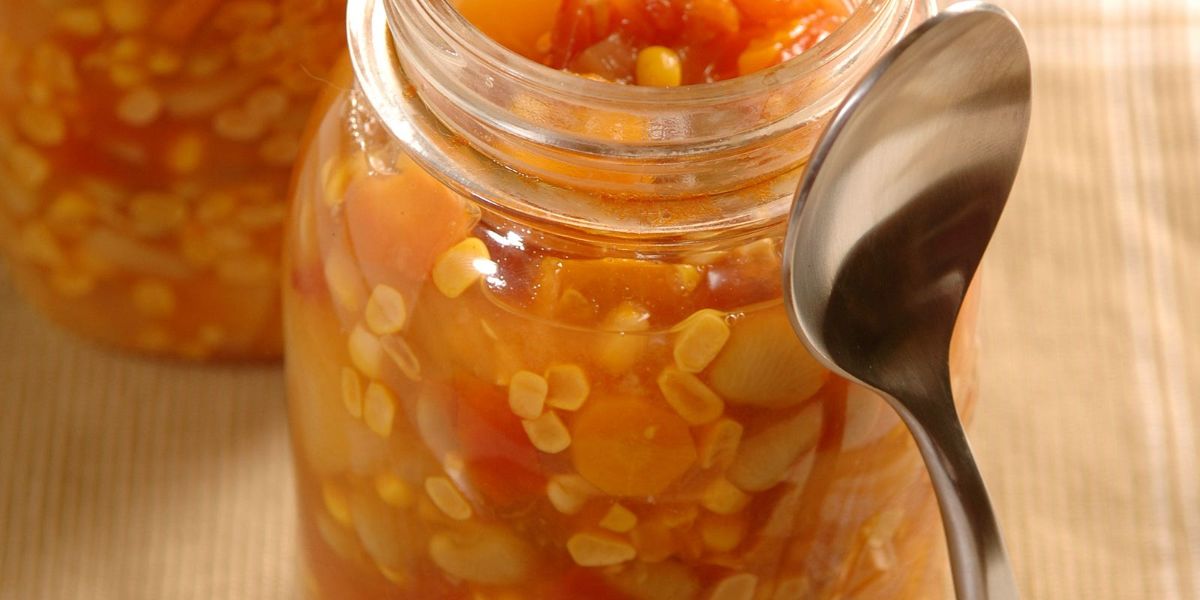 Are you a fan of fresh, garden-grown vegetables? If so, you're in for a treat with this canned garden vegetable soup! Serve it as a comforting appetizer, a hearty main course, or a side dish to your favorite grilled cheese sandwich. This soup is versatile, delicious, and perfect for any occasion!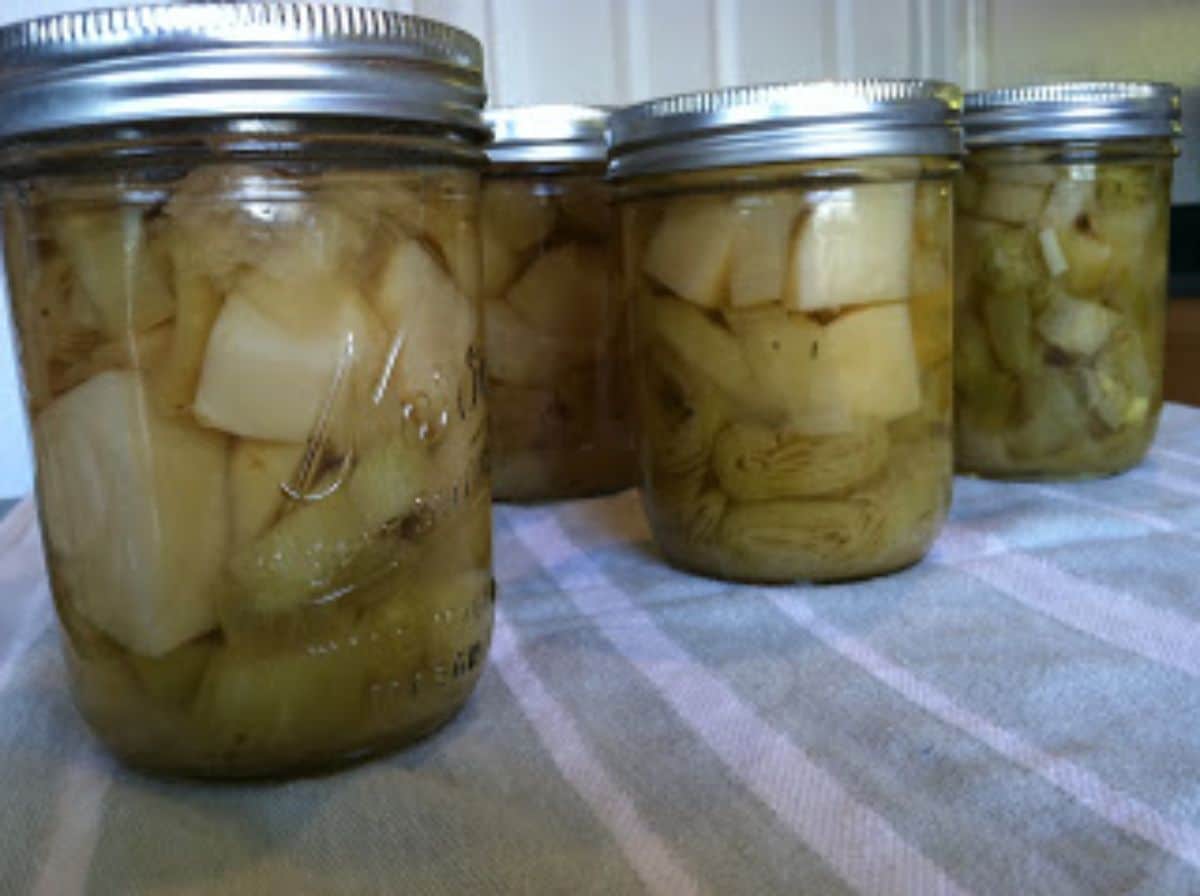 There's nothing quite like a hearty soup to warm your soul on a chilly day! And with this canned potato leek soup, you'll quickly have a comforting meal ready. I love adding crumbled bacon and grated cheese to an extra indulgent treat.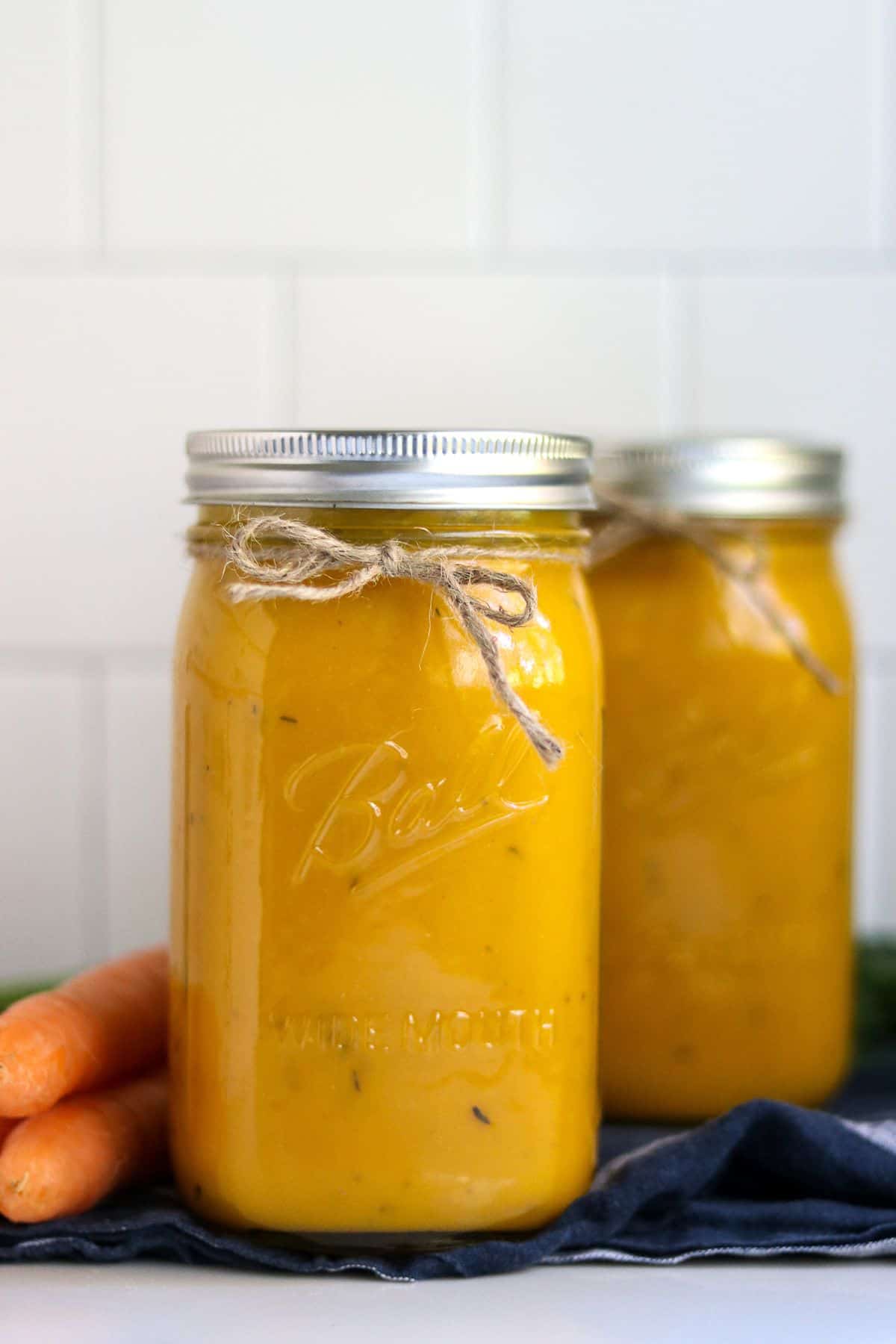 This soup is a delicious combination of sweet and savory flavors, with the earthiness of the carrots perfectly complementing the delicate anise flavor of the fennel. I love using it as a sauce for roasted vegetables or a flavorful broth for grains like quinoa or farro.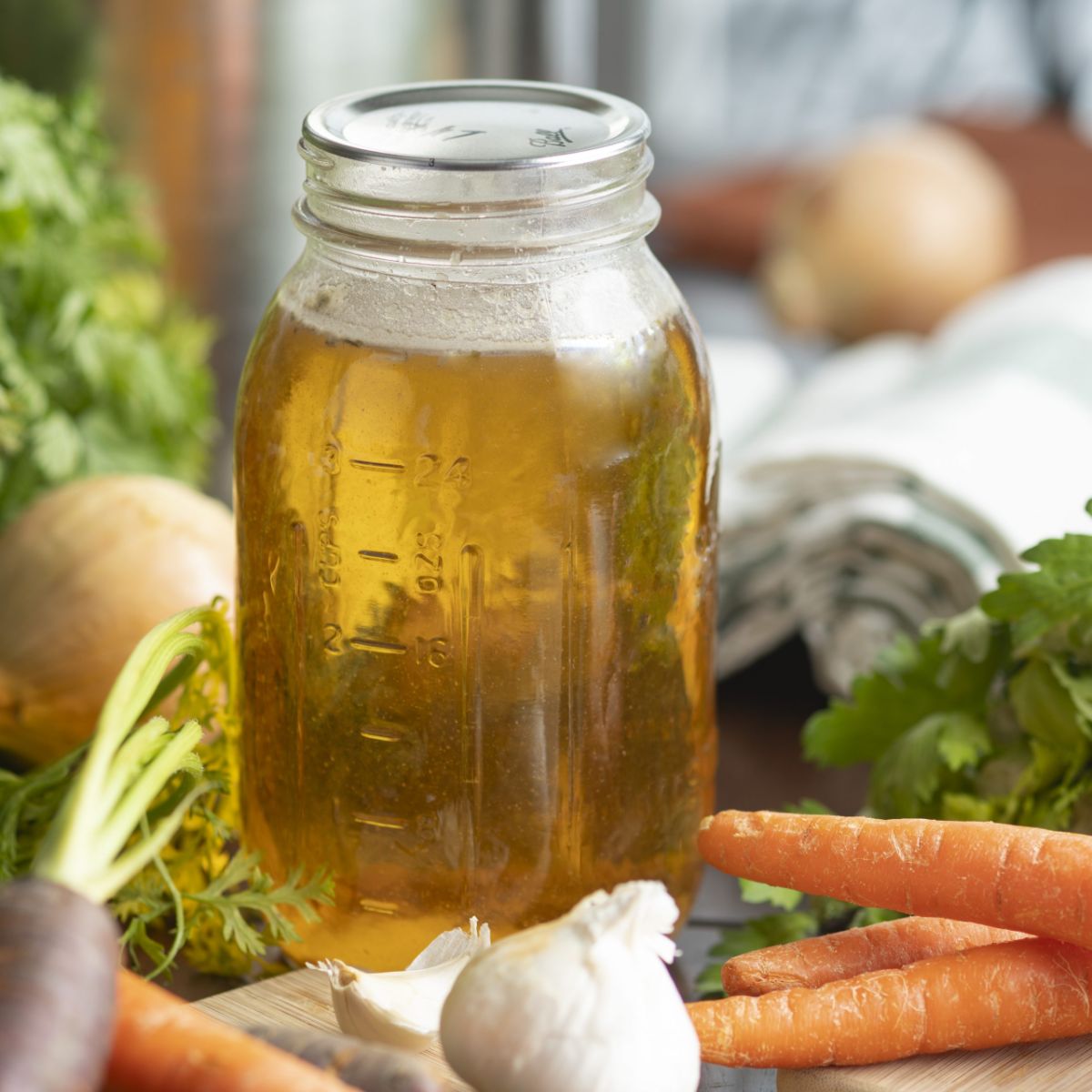 This luxurious soup is perfect for a quick, leisurely lunch or gourmet dinner. The canning process locks in the freshness of the asparagus, so you can enjoy its vibrant green color and delicate flavor year-round. Trust me, once you try this soup, you'll always want to keep it in your pantry!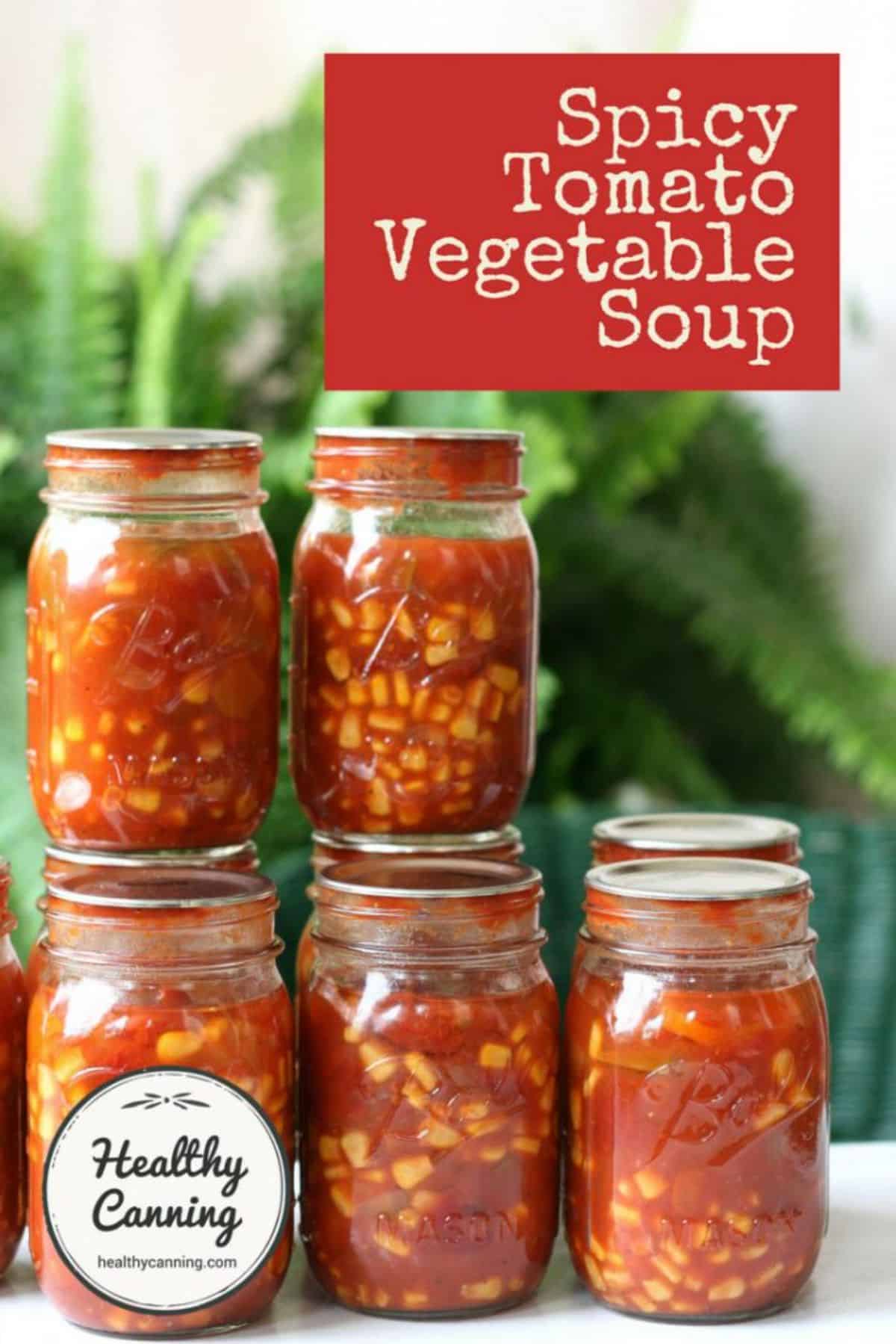 One of the best things about Canned Spicy Tomato Vegetable Soup is its versatility. You can enjoy it as a delicious and satisfying meal or as a base for other dishes. Try adding cooked chicken, shrimp, or tofu for a protein boost.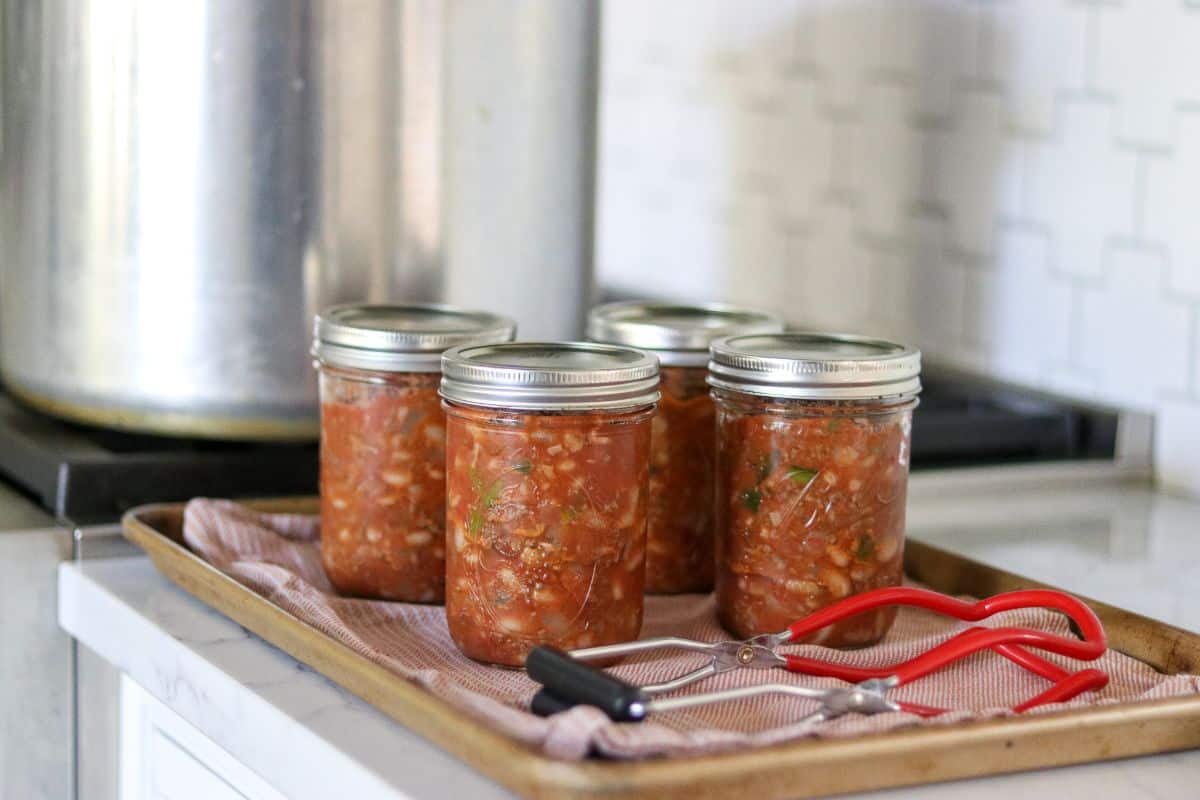 If you're looking for a hearty and spicy meal that can be quickly prepared, canned chili con carne is the perfect option! You make this flavorful dish from ground beef, tomatoes, beans, and a blend of spices that will tantalize your taste buds. Reheat it on the stove or microwave, and enjoy the comforting warmth of this classic Tex-Mex dish on a chilly day.

I love how versatile this canned chili can be - it's perfect on its own, topped with cheese and sour cream, or served over rice or baked potatoes. You can even use it as a topping for nachos or as a filling for burritos. The possibilities are endless!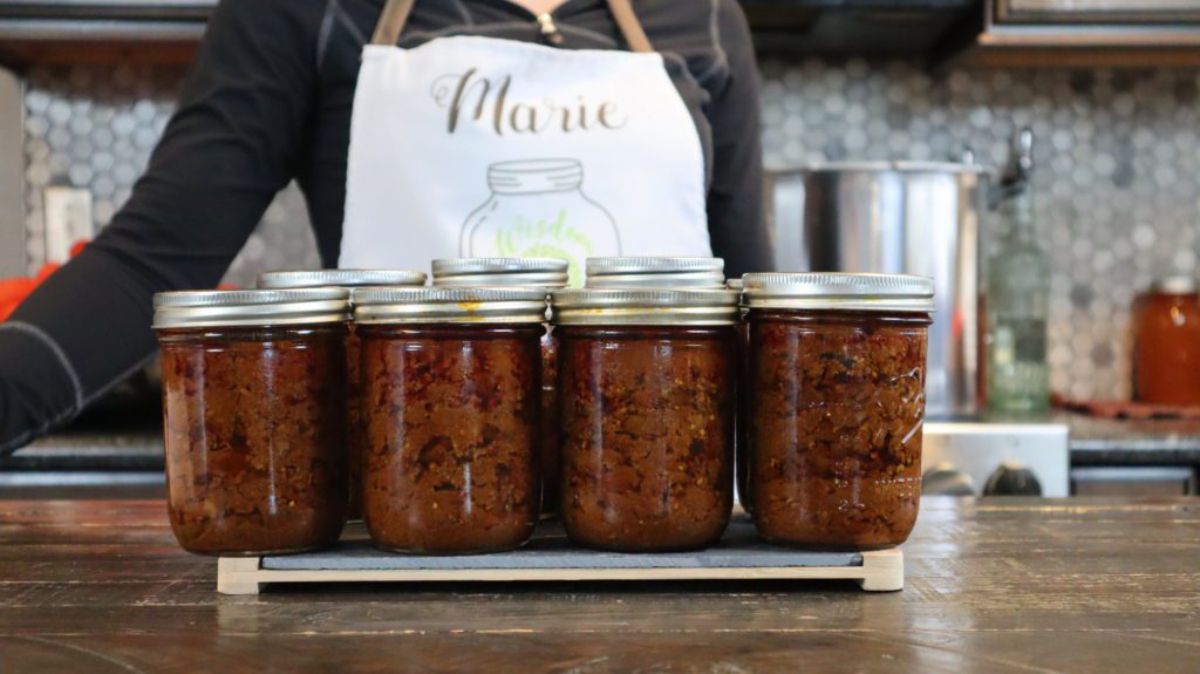 Hold on to your hats, folks, because we're talking about canned Meat Lovers Chili! This chili is the ultimate meal for meat lovers everywhere, and boy, does it pack a punch. This chili is not for the faint of heart.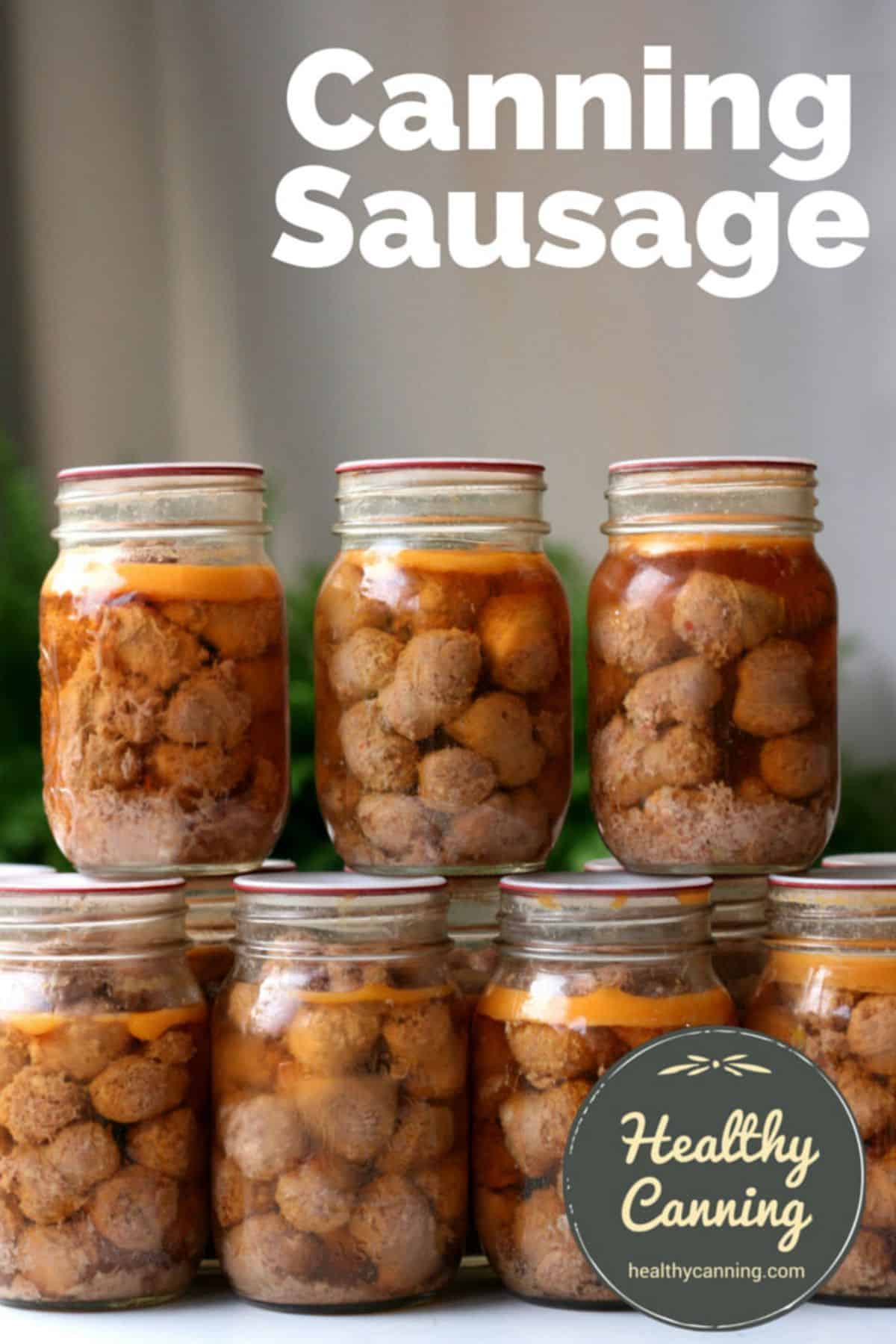 Get ready to take your taste buds on a wild ride with canned sausage! This preserved meat is perfect for those on-the-go meals or when you're short on time in the kitchen. You can use it to make a quick breakfast sandwich or chop it up and add it to your favorite pasta dish.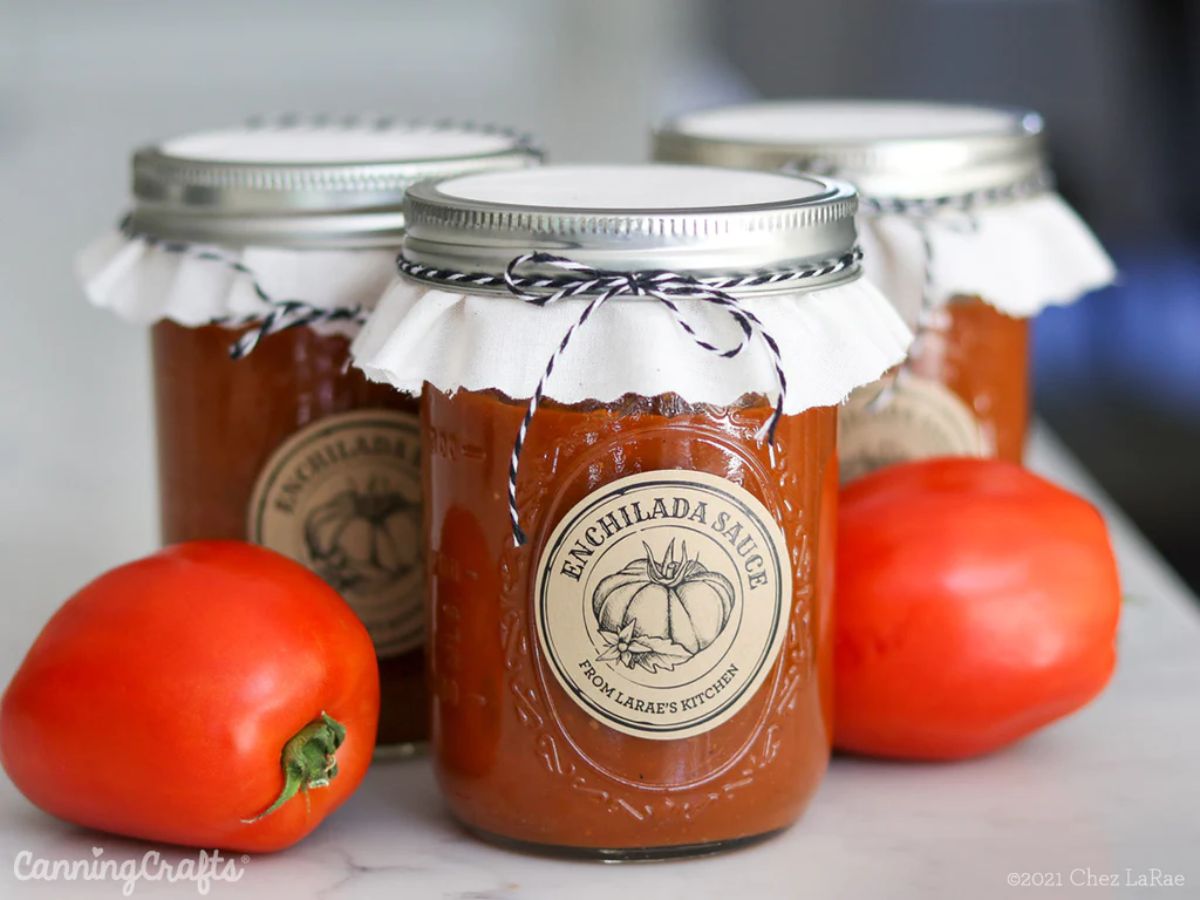 This preserved item is a must-have for any Mexican-inspired dish lover. The sauce features a blend of tomatoes, peppers, garlic, and spices that are pressure canned to preserve their bold flavors. I love using it as a marinade for grilled meats or a dip for my favorite tortilla chips.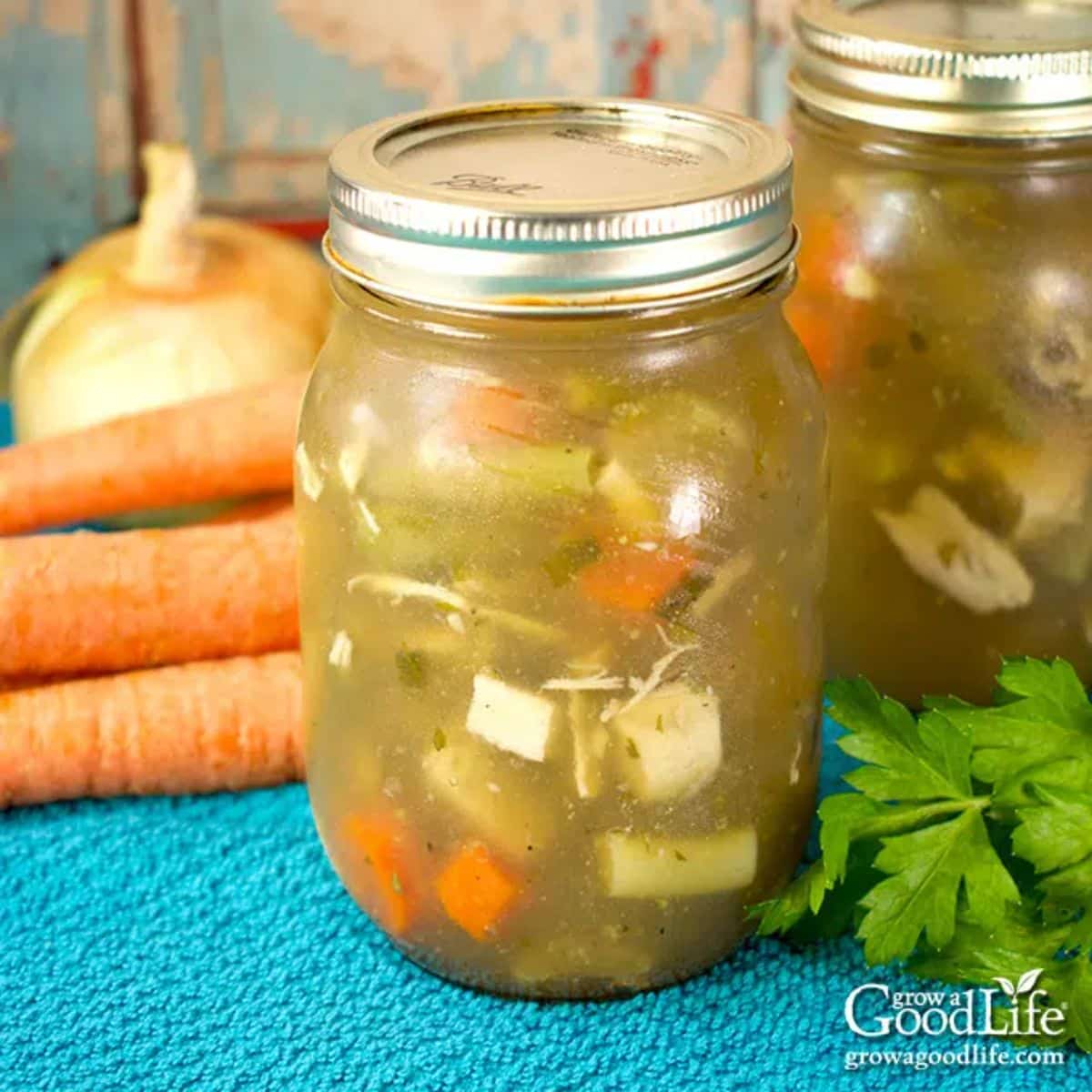 Say goodbye to eating store-bought chicken soup when you are feeling sick. Well, you're in luck because canned chicken soup is the perfect solution! This savory soup has juicy chunks of chicken, tender vegetables, and a delicious blend of herbs and spices.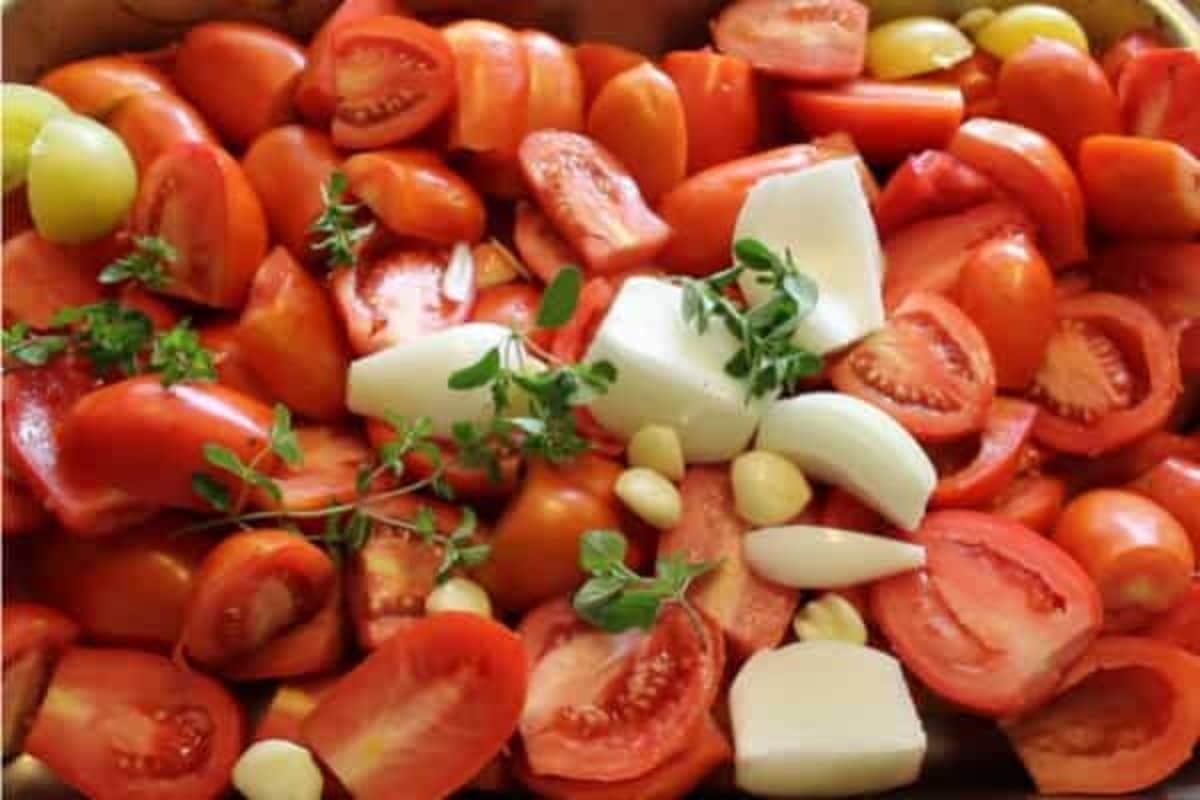 Are you ready for a flavor bomb? Canned roasted tomato sauce is the perfect pantry staple to add zing to your cooking. The roasting process intensifies the natural sweetness of the tomatoes, while garlic and herbs round out the flavors. You can use this sauce for anything from pasta dishes to stews and soups and even as a base for pizza.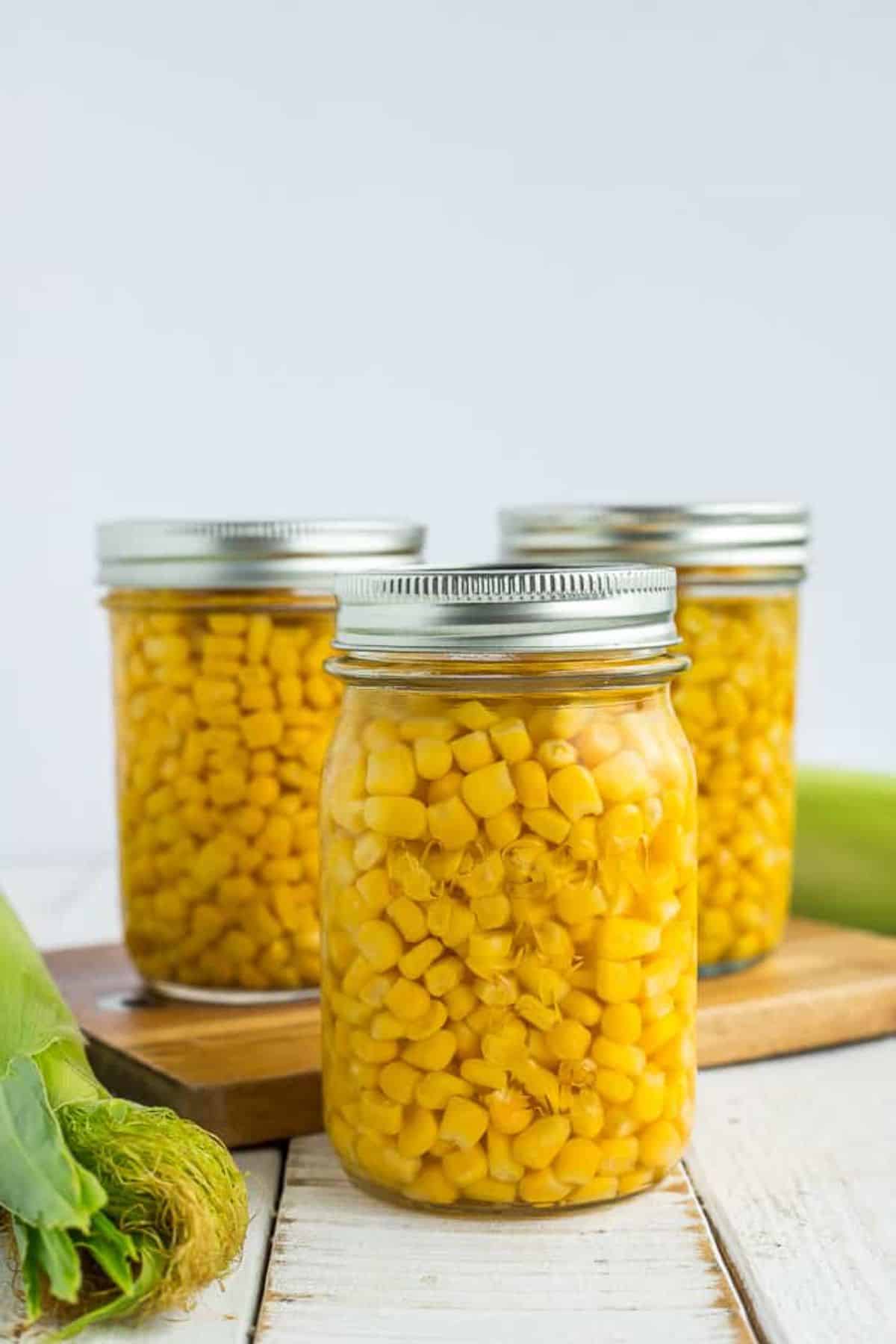 Homemade canned corn is not your typical store-bought canned corn. It's a game-changer! This perfectly preserved corn is sweet, crunchy, and bursting with flavor. Trust me, once you taste this sweet corn straight from the jar, you'll never return to canned corn from the grocery store again.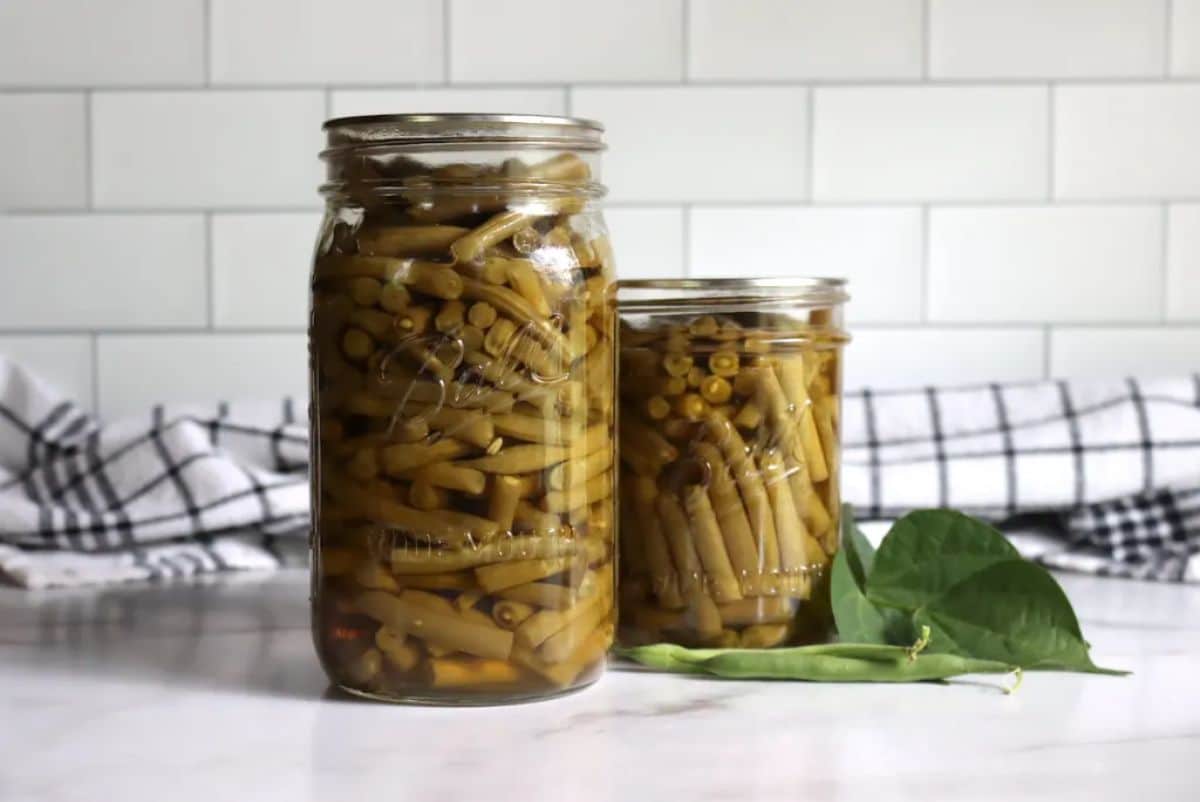 These tasty and nutritious veggies are not only easy to store, but they're also incredibly versatile. Whether you want to whip up a quick side dish, add some crunch to your salad, or toss them in a stir fry, canned green beans have you covered.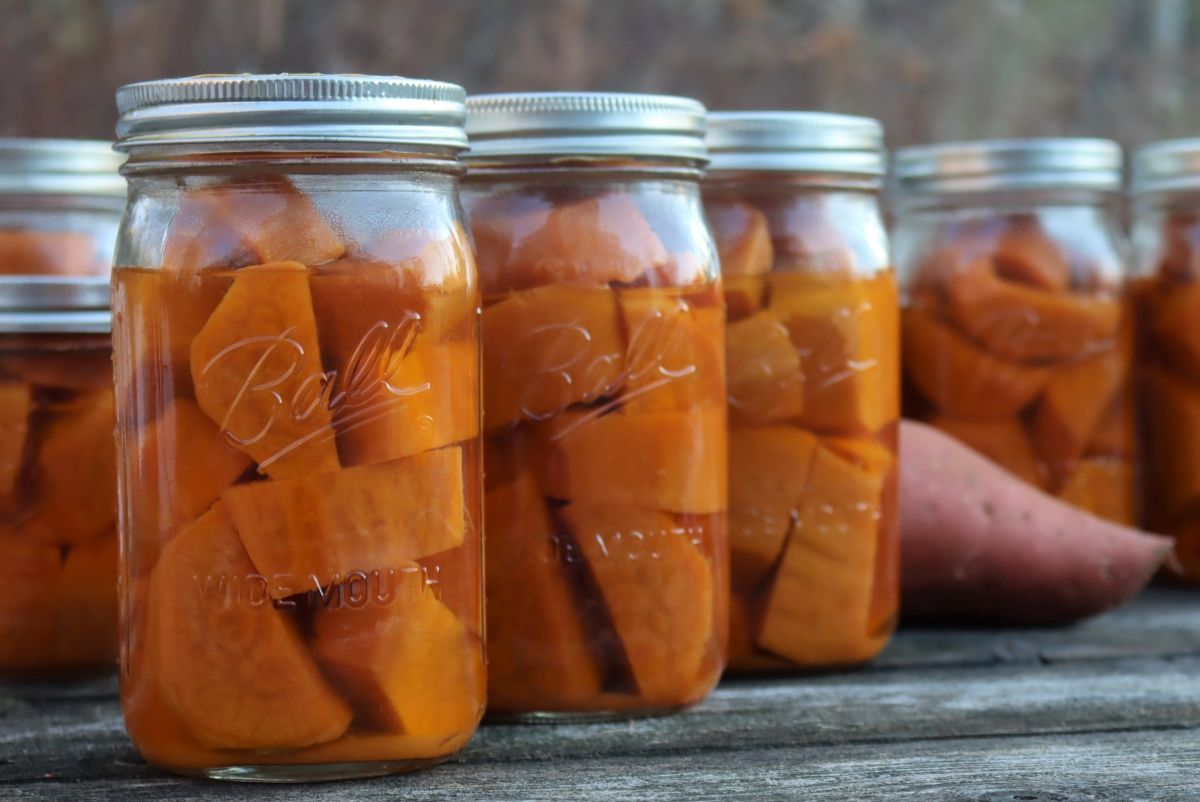 The canning process is time-consuming, but it's well worth it! Imagine having a supply of perfectly canned sweet potatoes that you can use in pies, soups, stews, casseroles, and even as a side dish.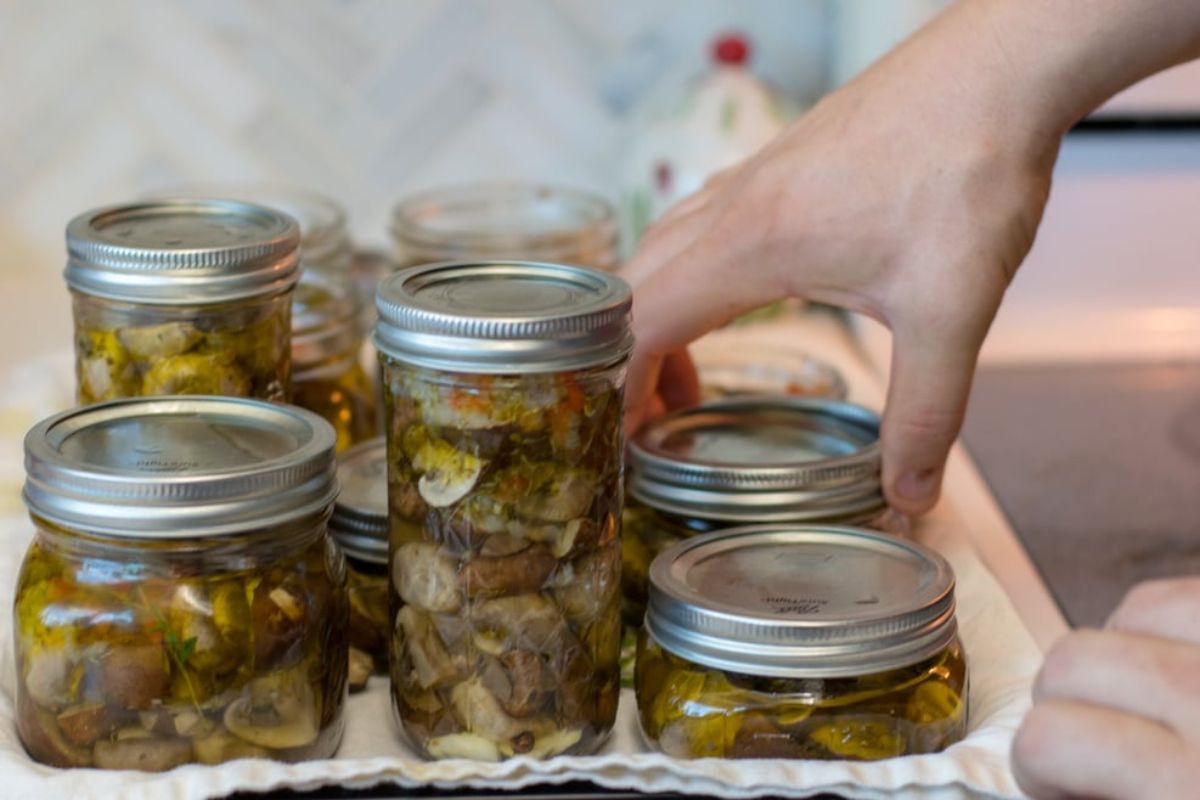 These canned Italian marinated mushrooms are perfect for any antipasto platter or salad. These little gems are delicious and have impressive health benefits, including immune system support and improved digestion. My favorite way to use these mushrooms is to add them to a charcuterie board with some Italian meats and cheeses.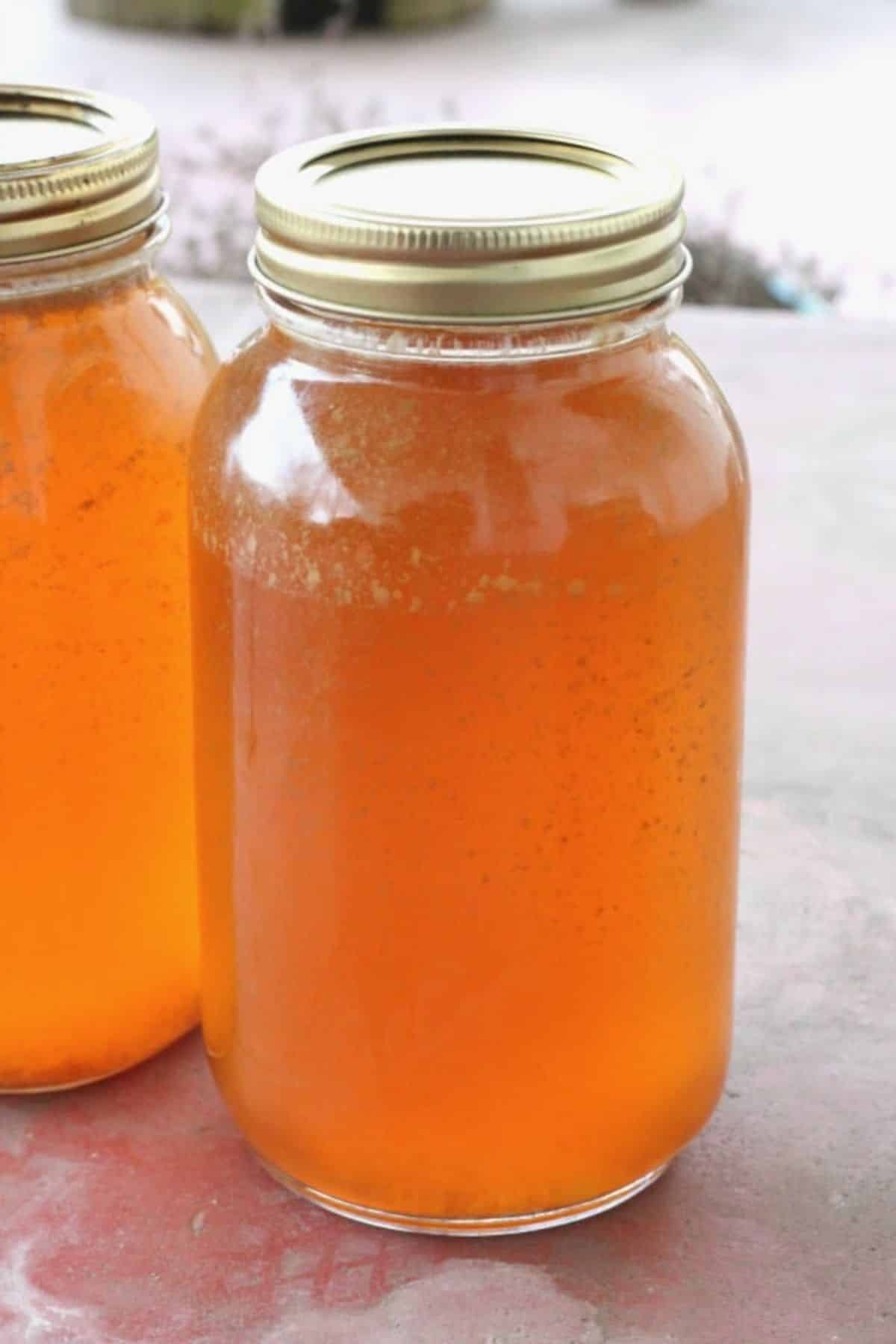 This versatile ingredient can be used as a base for soups and stews or to add richness to sauces and gravies. This chicken broth will take your next homemade dish to the next level.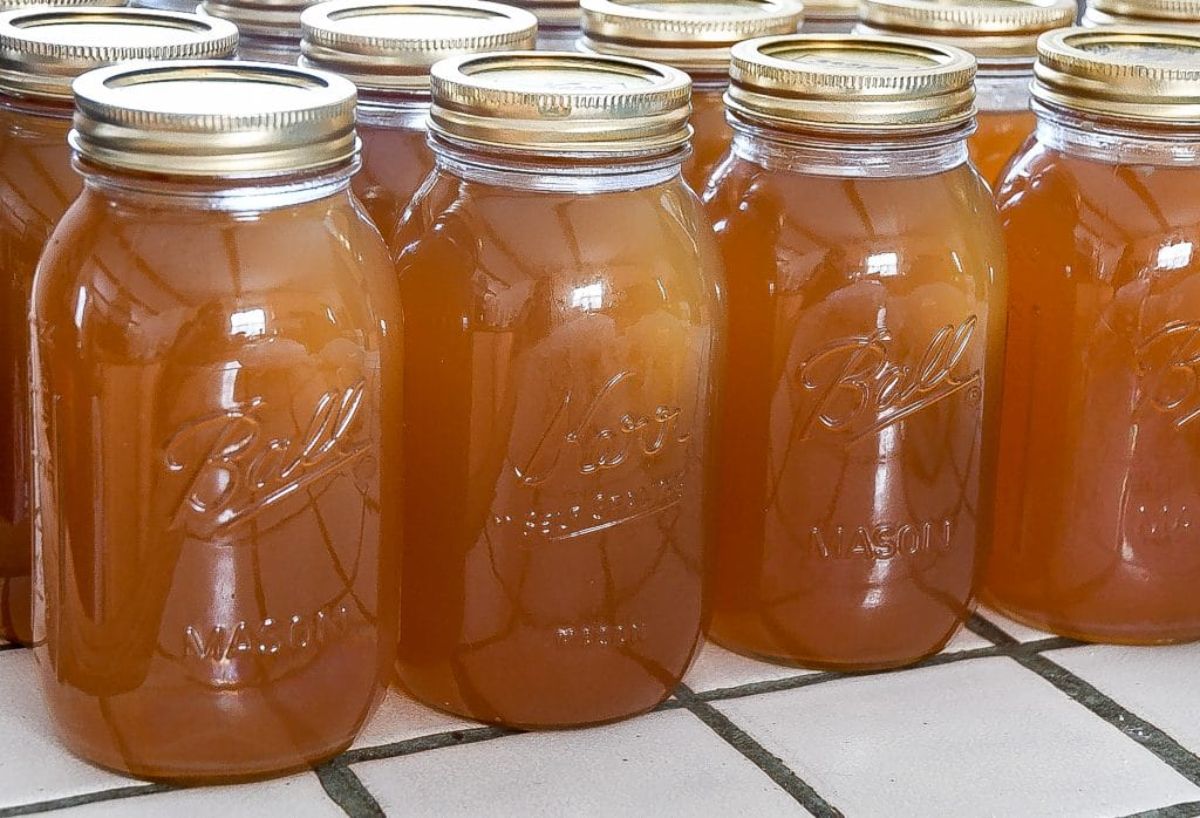 If you have extra meat trimmings or bones lying around, the best way to use them is to make your stock or broth. Not only does this prevent food waste, but you also have a fantastic soup base for your next dish.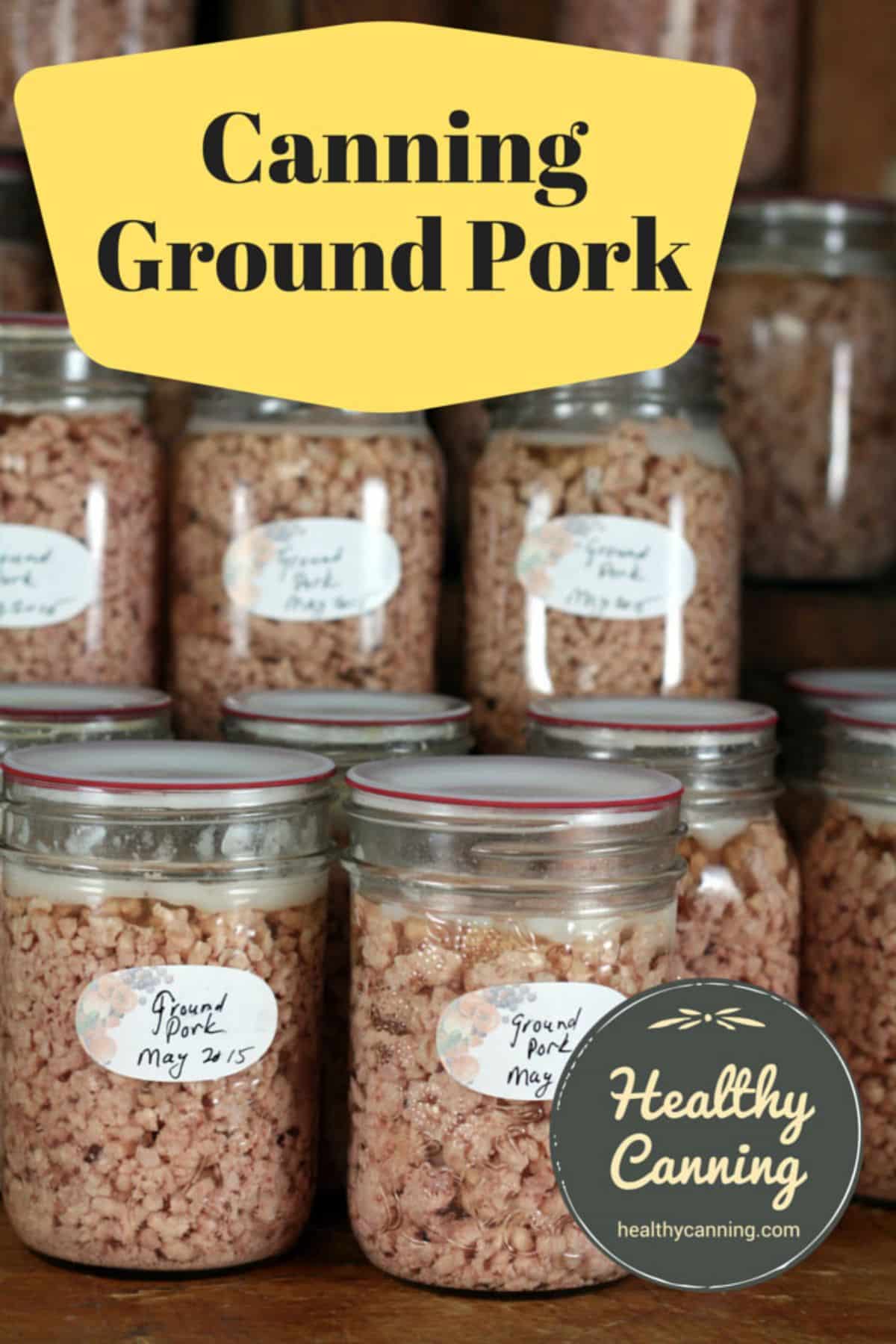 From stir-fries and pasta sauces to breakfast hash and meatballs, canned ground pork is a go-to ingredient for any foodie looking to add some extra pizzazz to their meals.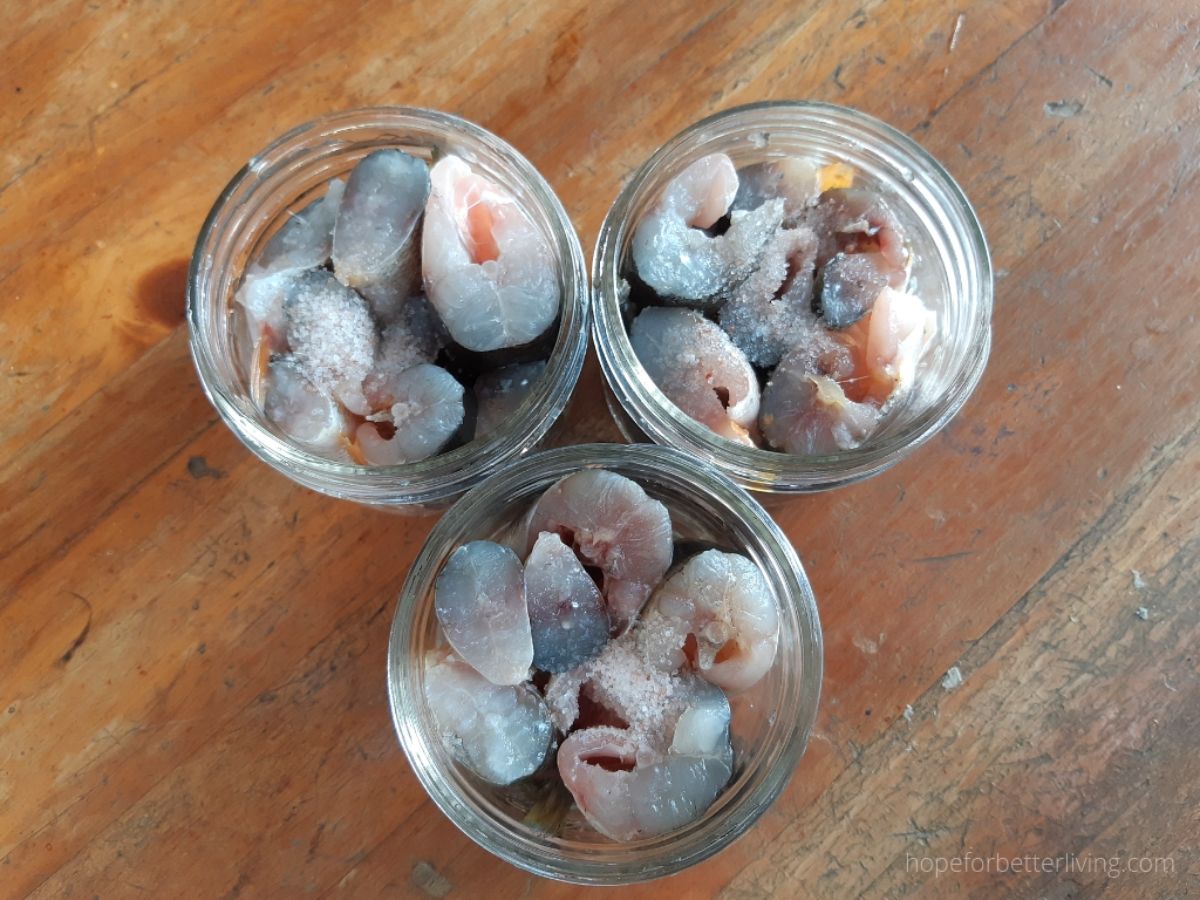 Ahoy there, seafood lovers! You can use this canning recipe for any fish. You can use canned fish to make various dishes, from simple salads to flavorful pasta dishes, or even as a topping for your favorite pizza. Plus, canned fish is an excellent source of omega-3 fatty acids, making it a healthy choice for your diet.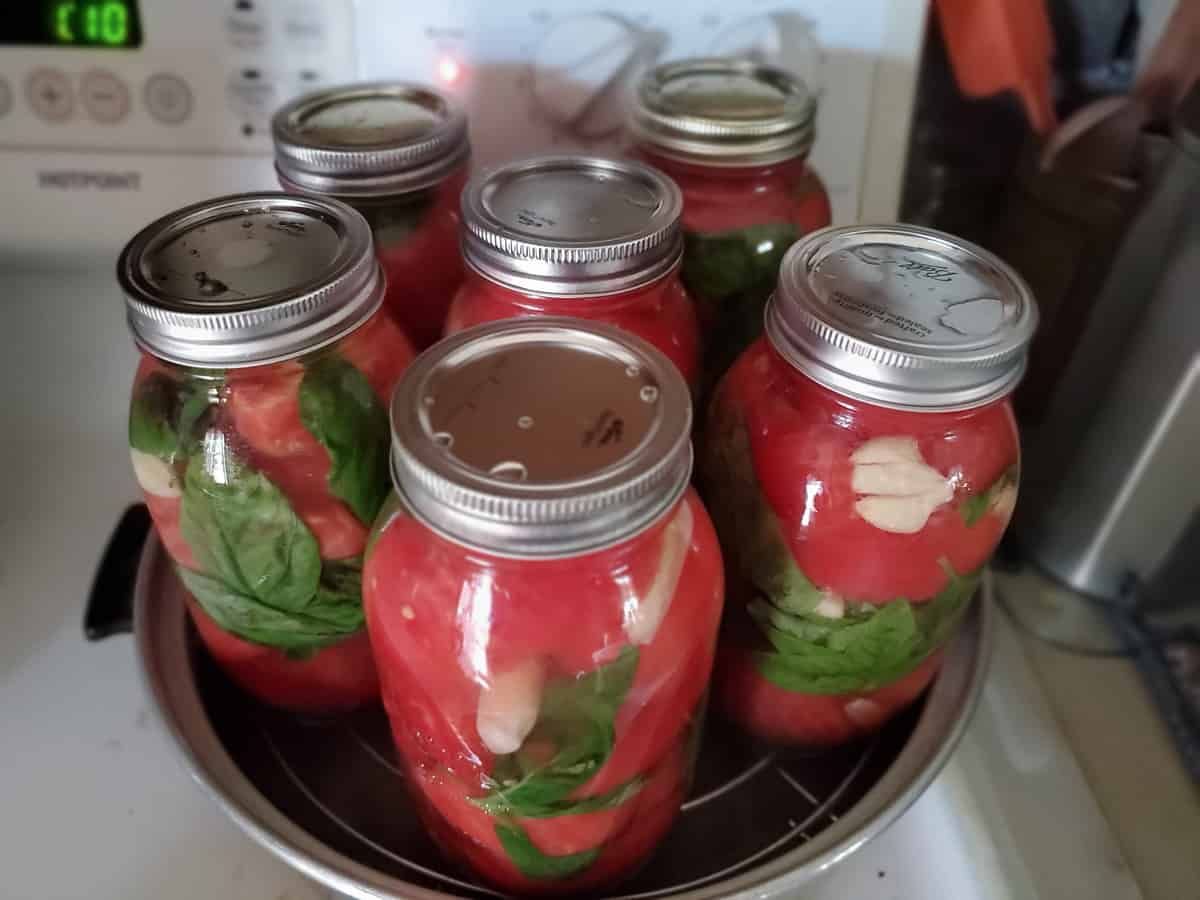 Are you a fan of flavorful and aromatic tomatoes? If yes, you'll surely love these homemade canned tomatoes with basil and garlic! It's a great way to preserve the taste and aroma of fresh tomatoes with the added flavors of basil and garlic.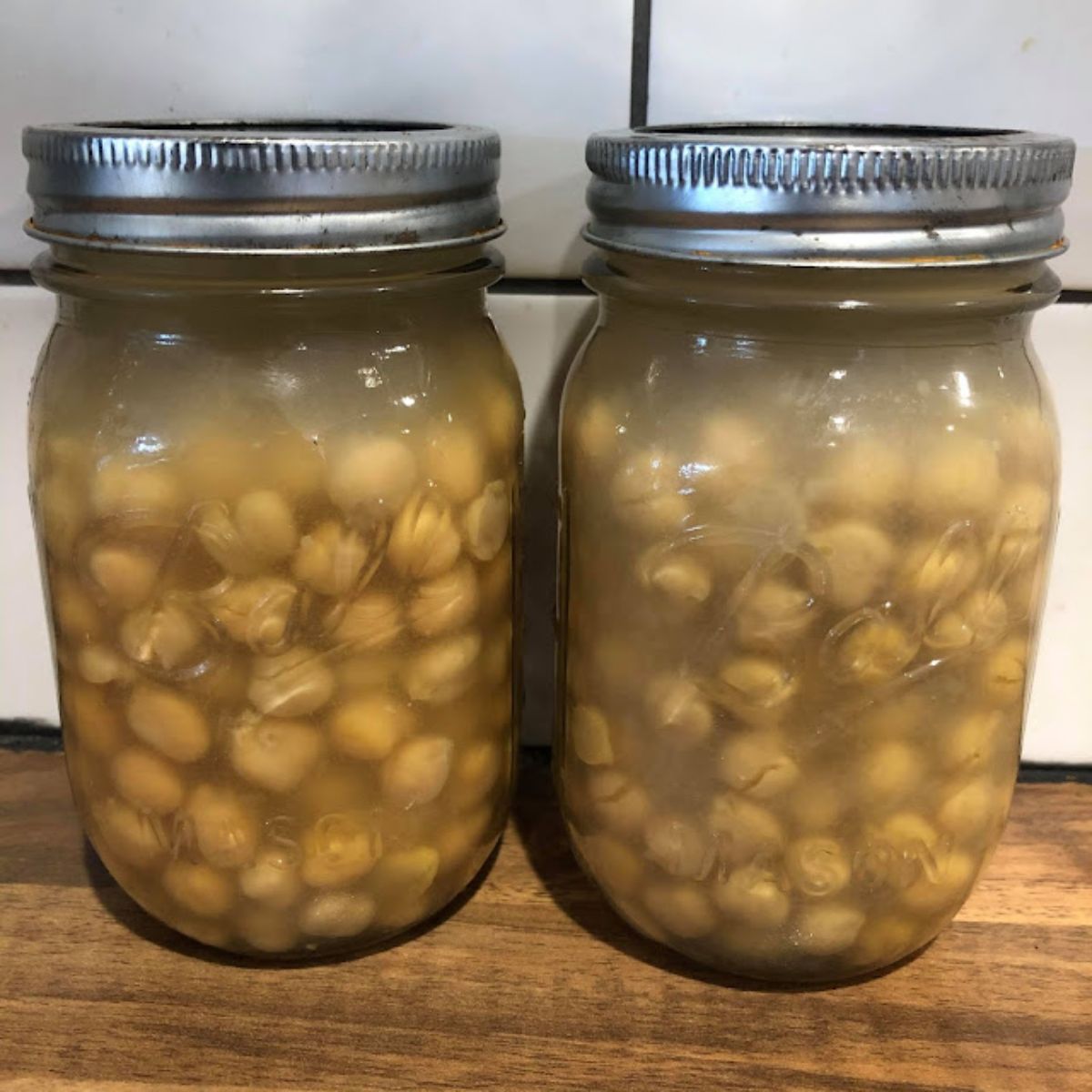 These flavorful little legumes are versatile, filling, and nutritious. Canned chickpeas are the perfect ingredient, whether you're making a hearty stew, a zesty salad, or a creamy hummus dip. Chickpeas are naturally gluten-free and a great source of fiber and protein, making them an ideal ingredient for plant-based meals.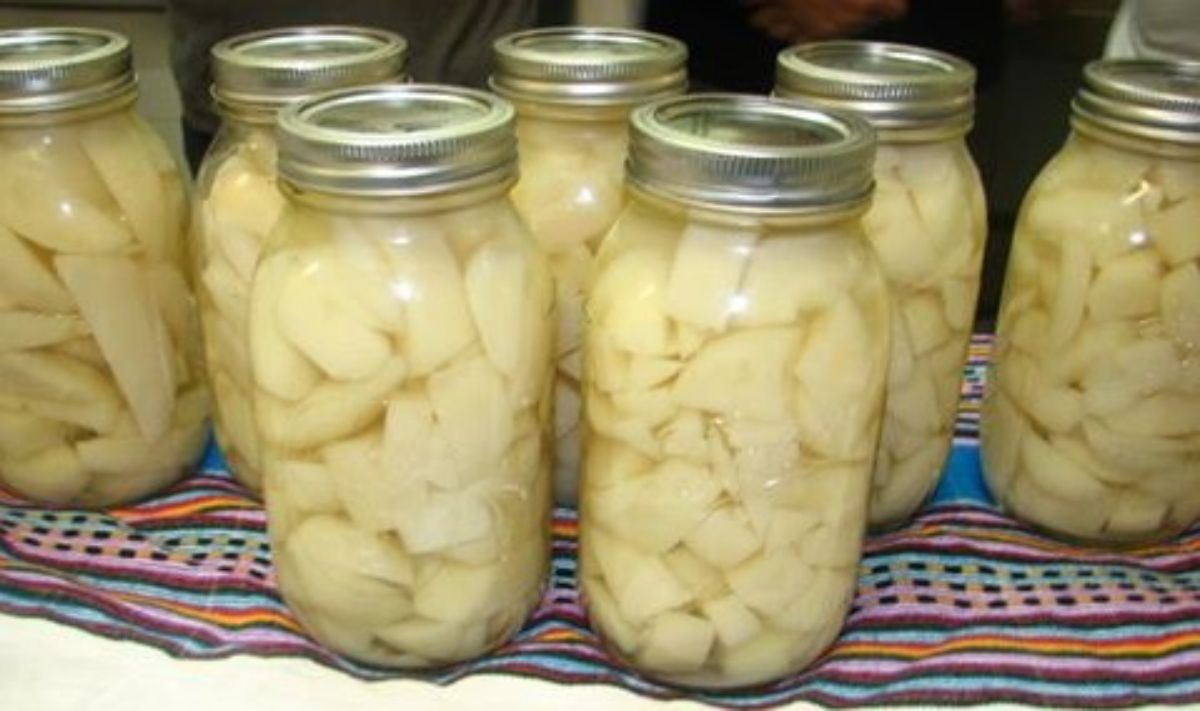 Ah, the humble white potato! A staple in so many kitchens, and now even more convenient with canned white potatoes! And with their creamy texture, they are perfect for making mouthwatering potato dishes.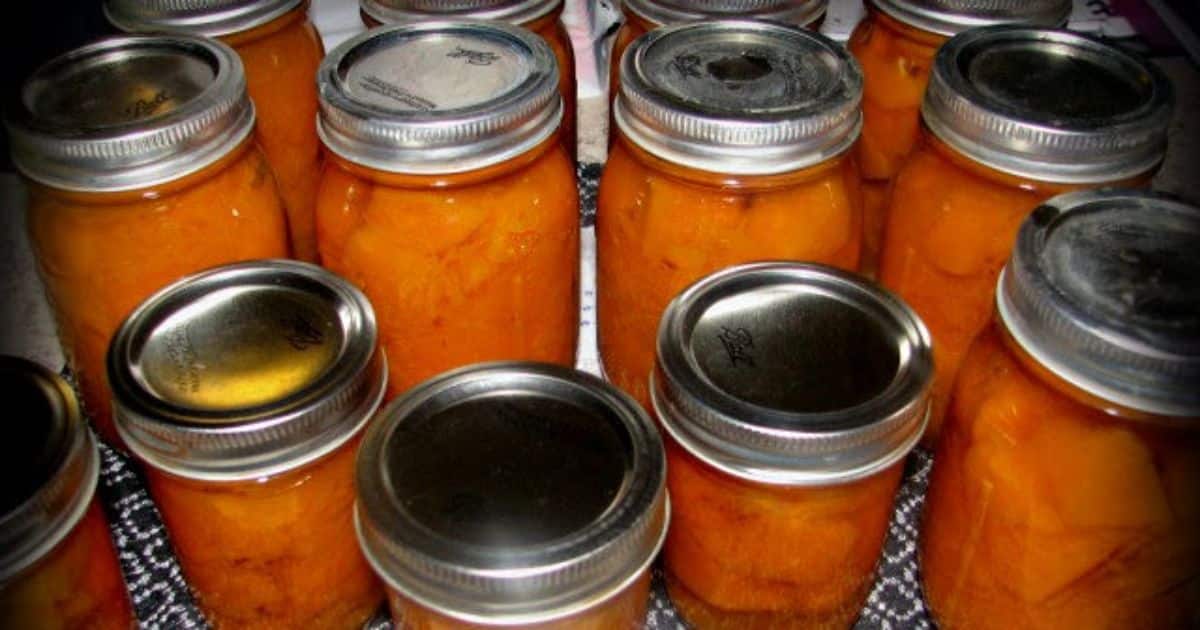 Oh, pumpkin! It's the quintessential flavor of fall. Canned pumpkin also works well in savory dishes like soups, stews, and curries.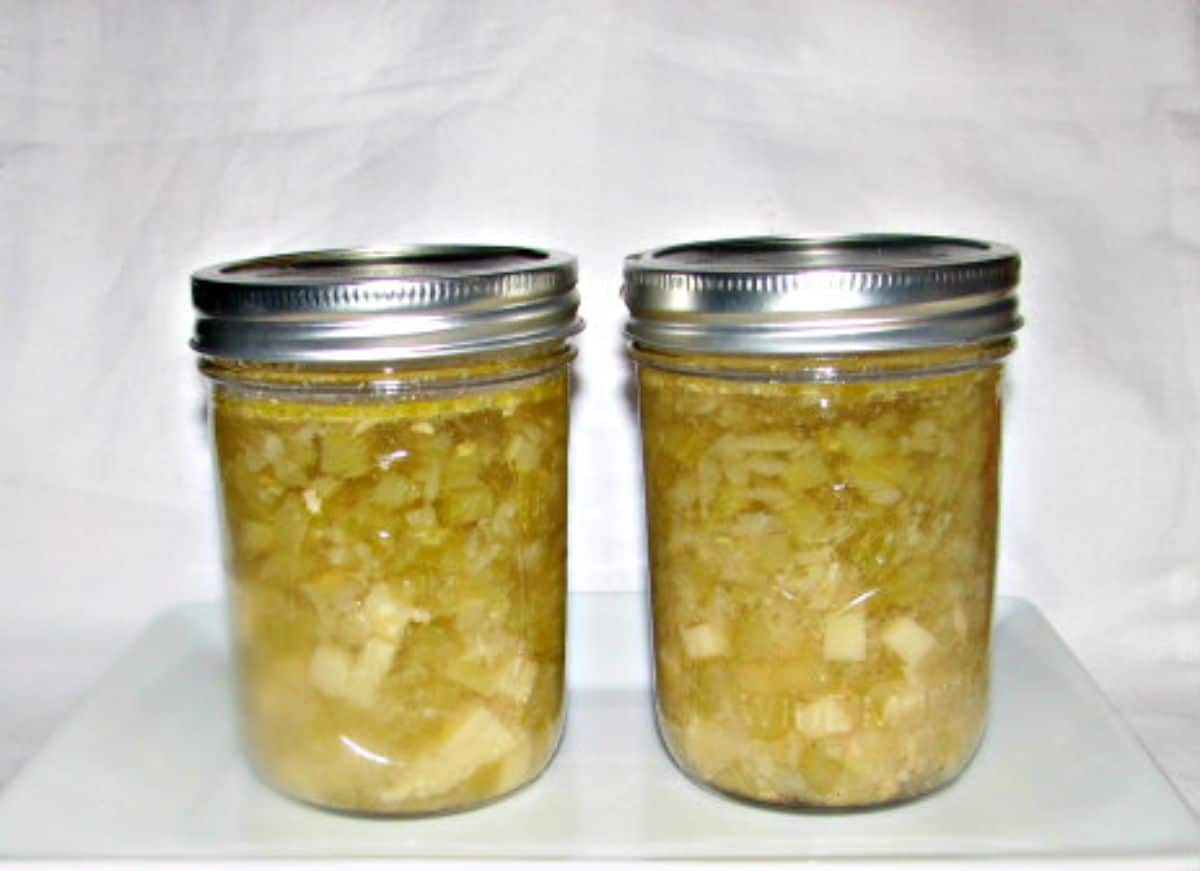 This soup is one of the most underrated pressure-canning recipes out there! You can use canned celery soup as a base for your favorite creamy dishes or heat and enjoy it. It adds a beautiful flavor to chicken pot pies and creamy vegetable soups.
Final Thoughts
Whether you're a beginner or an experienced canner, there is something for everyone in this list of 41 pressure canning recipes. So roll up your sleeves, get your canning equipment ready, and start preserving your favorite foods with these easy and delicious pressure canning recipes.