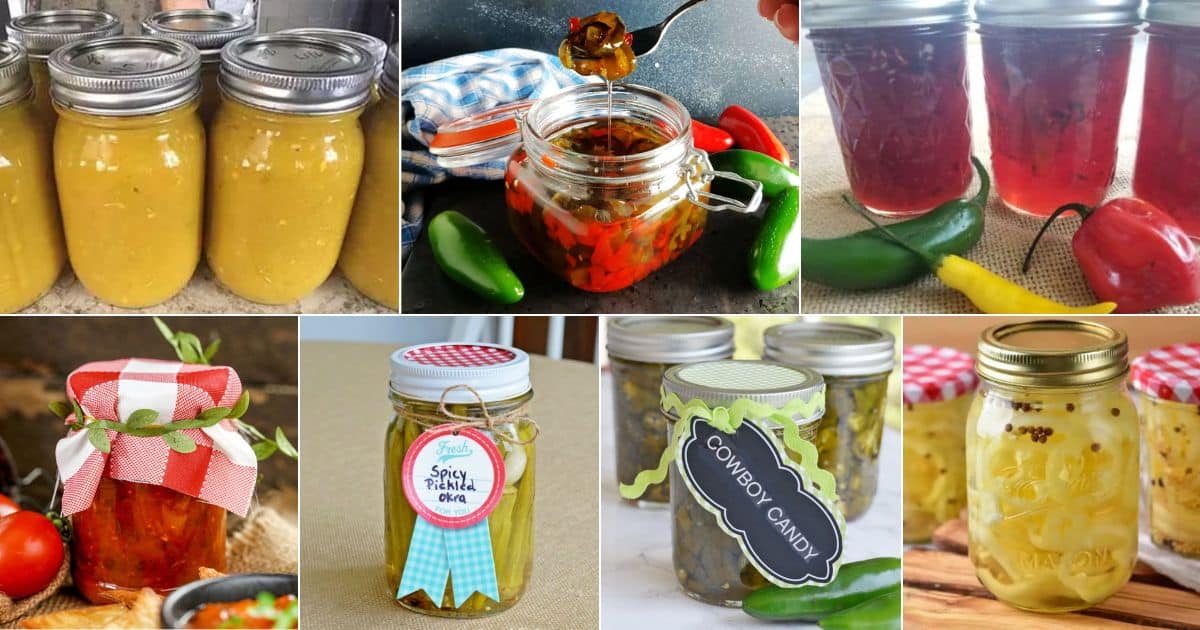 If you love heat, you will be obsessed with these 11 hot pepper canning recipes. From fruity jellies to pickled peppers to fiery sauces, this list is all about the versatility of hot peppers and how you can transform them if you have a few mason jars. Check out the best hot pepper canning recipes below.
Contents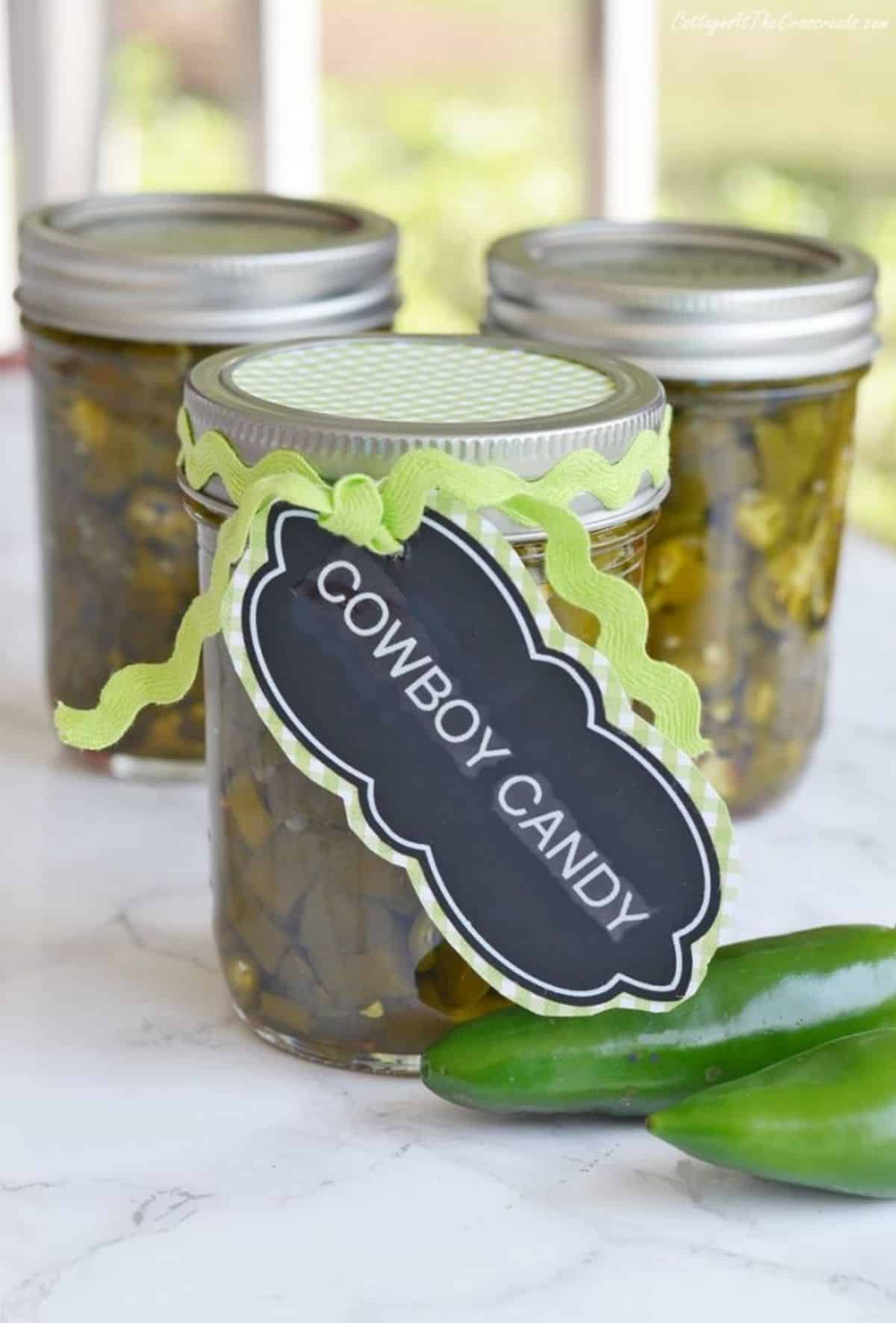 These sweet and piquant jalapenos make a delicious topping or spicy snack. Fresh jalapeno peppers, sugar, apple cider vinegar, and spices blend in this recipe creating a delectable and robust flavor profile. Besides the flavor, the peppery, tangy chew of candied jalapenos makes this snack a complex addition to your condiment collection.
When you crave the spicy and subtly sweet flavors of candied jalapenos, there are so many enticing ways to savor them. These fierce jalapenos are perfect as a sandwich topping, an addition to a meaty chili, or just a dip for your crackers.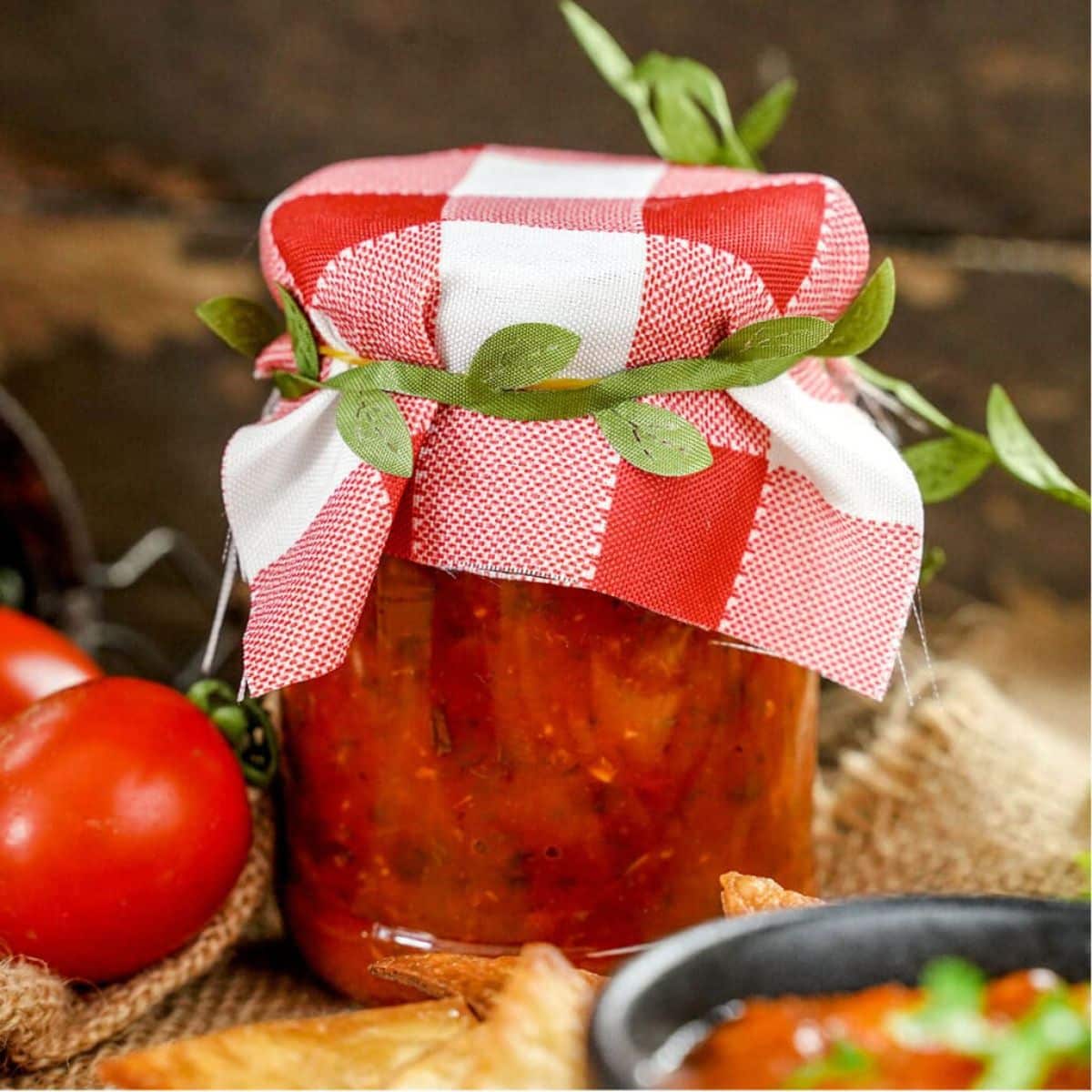 Turn up the heat with this spicy and flavorful canned salsa that will make you a salsa addict! Tangy salsa adds the perfect kick with fresh, delicious ingredients, including jalapenos and green peppers.
You can savor this yummy canned salsa straight from the jar with crunchy tortilla chips or use the salsa on taco Tuesdays. It is the ideal canning recipe for summertime; you can take it to picnics, barbecues, and even the beach!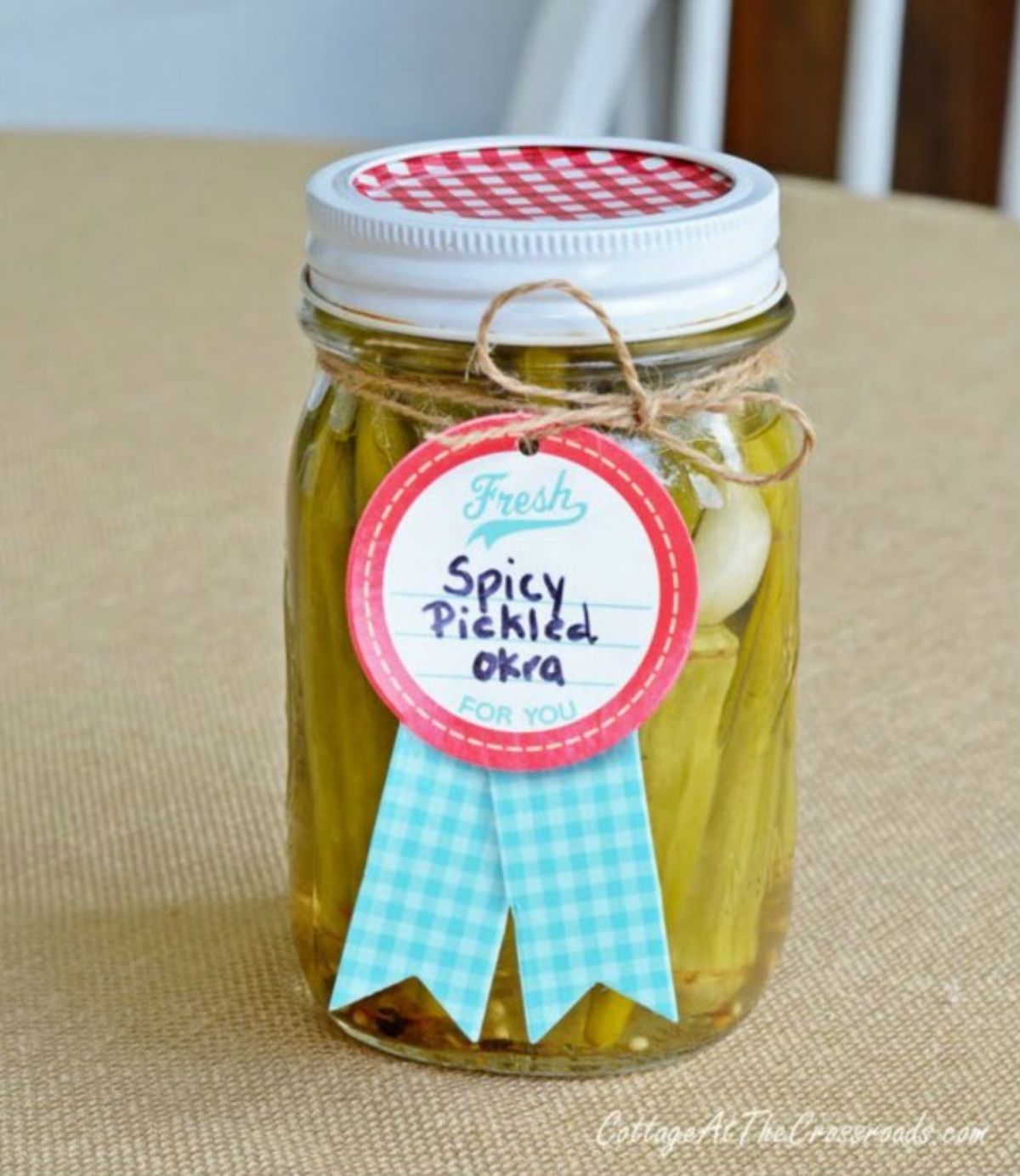 Okra is a criminally underrated ingredient with a distinct texture and earthy flavor. The mildness of this veggie complements the heat from the jalapenos, creating a balanced and exciting snack.
Freaked out about the slimy texture of okra? This pickle recipe is an ideal way to explore the wonders of this nutrient-dense vegetable. Pickling tames okra's viscousness, while the burning jalapenos and red pepper flakes bring some complex fiery flavors.
Savory, tart, and spicy, you will want to eat these spicy okra pickles right from the jar, but control your cravings! Layer these pickles on any burger or meaty sandwich, or dice them up and throw them in some chili for added texture and heat. Nosh on a deli sandwich loaded with peppery okra pickles, and you won't fear okra anymore; you will love it!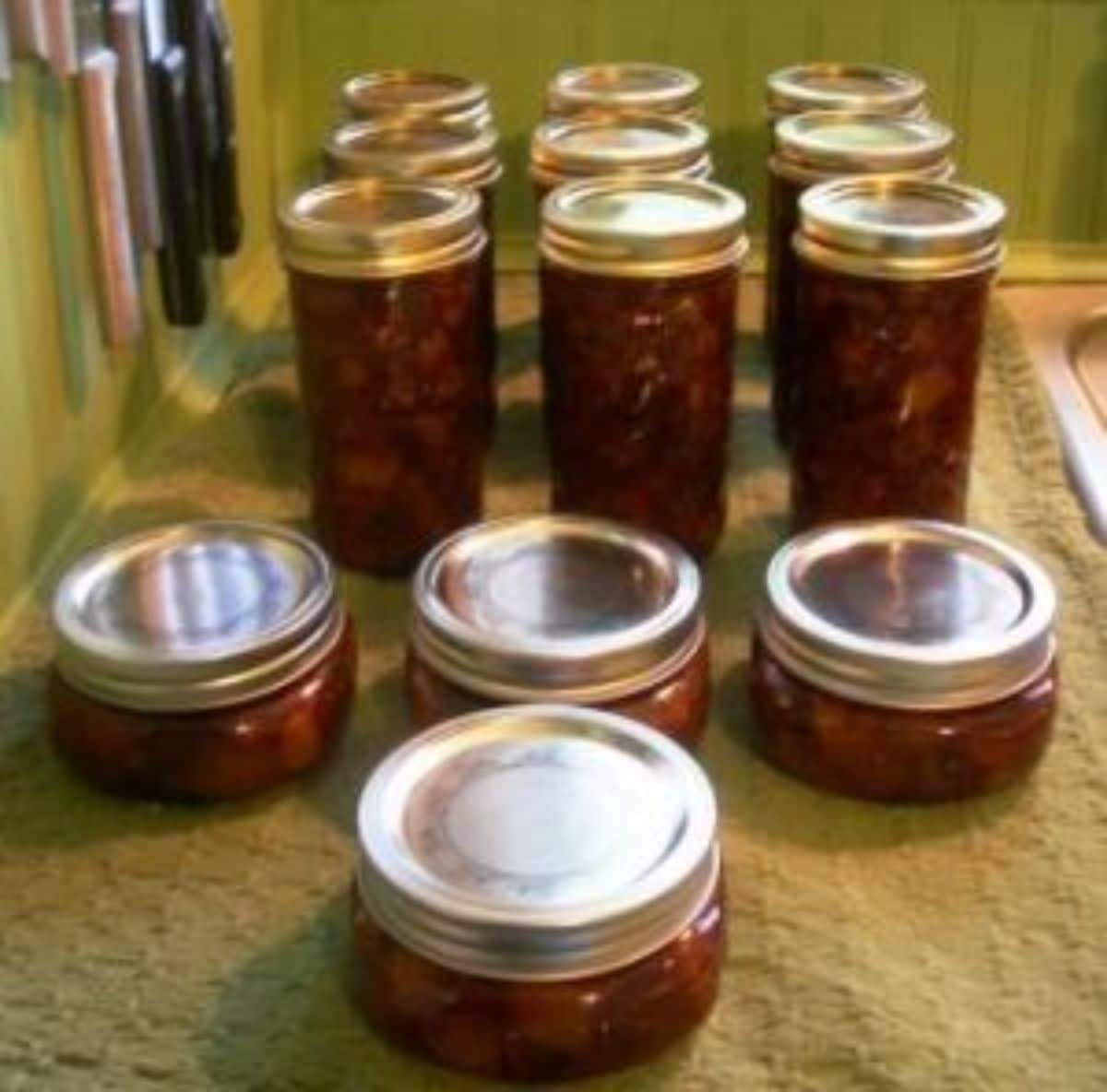 This recipe brings sweet and spicy flavors, creating a harmonious chutney that hits all the right notes. Red pepper, mustard seed, cinnamon, paprika, curry powder, and Worcestershire sauce combine to create a punchiness that is impossible to ignore.
It may surprise you that cinnamon can be spicy in its way. Remember those scorching cinnamon candies from when you were a kid? Cinnamon brings that kind of heat to these sweet, soft pears, creating a unique and intriguing flavor that keeps you coming back for more. Slather this chutney on toast or crackers for a sweet and savory snack!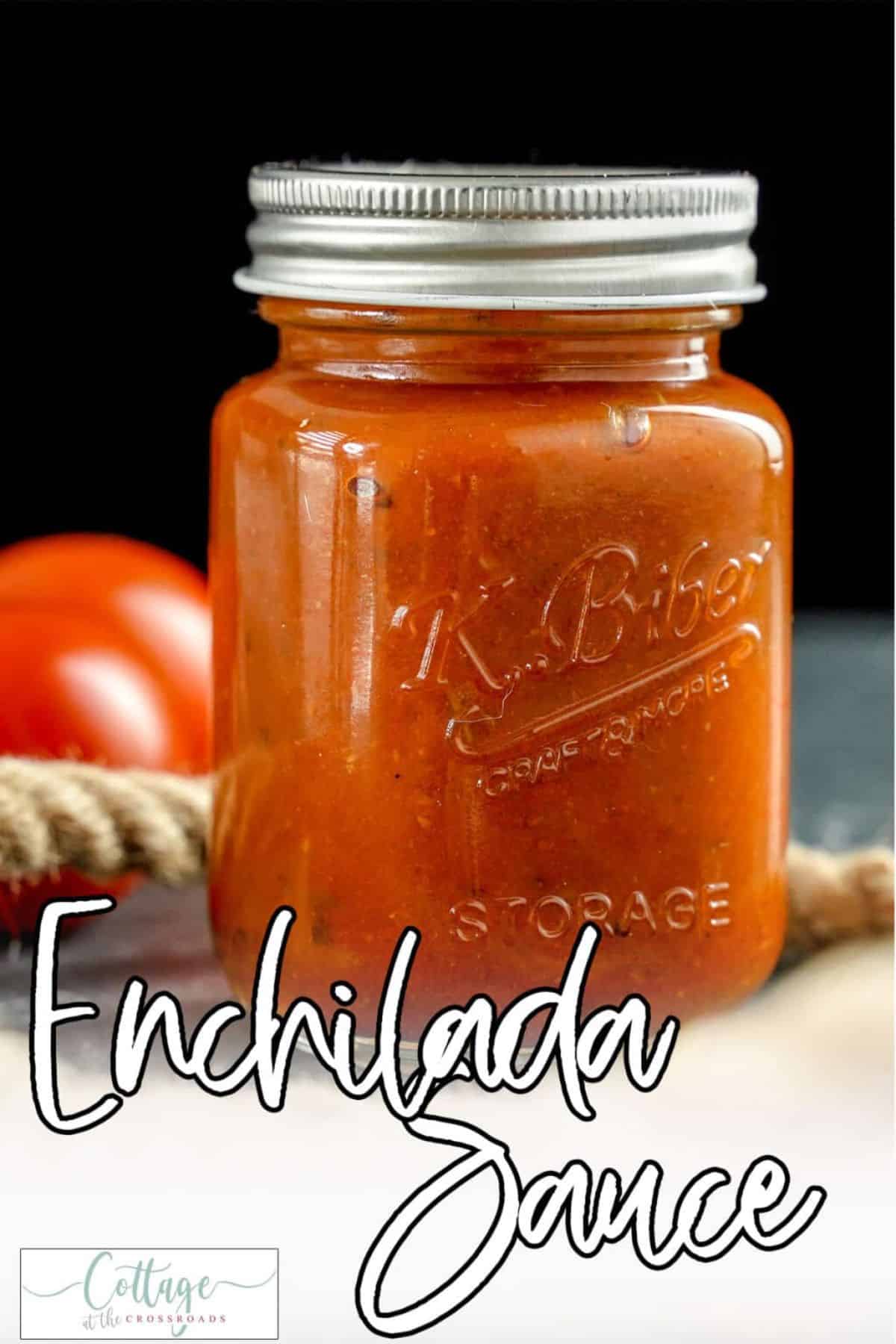 While this recipe does not contain whole hot peppers, it does call for a whopping three tablespoons of chili powder, so it is spicy enough to satisfy your heat craving. Whether you like it extra spicy or more mild, you can adjust the chili powder amount to suit your preferred spice level.
How should you use this sauce? Enchiladas, of course! But don't stop at enchiladas, A spicy, flavorful enchilada sauce can be more versatile than you think. Schmear it on scrambled eggs and casseroles, mix it in meat marinades, or blend it in pasta sauce!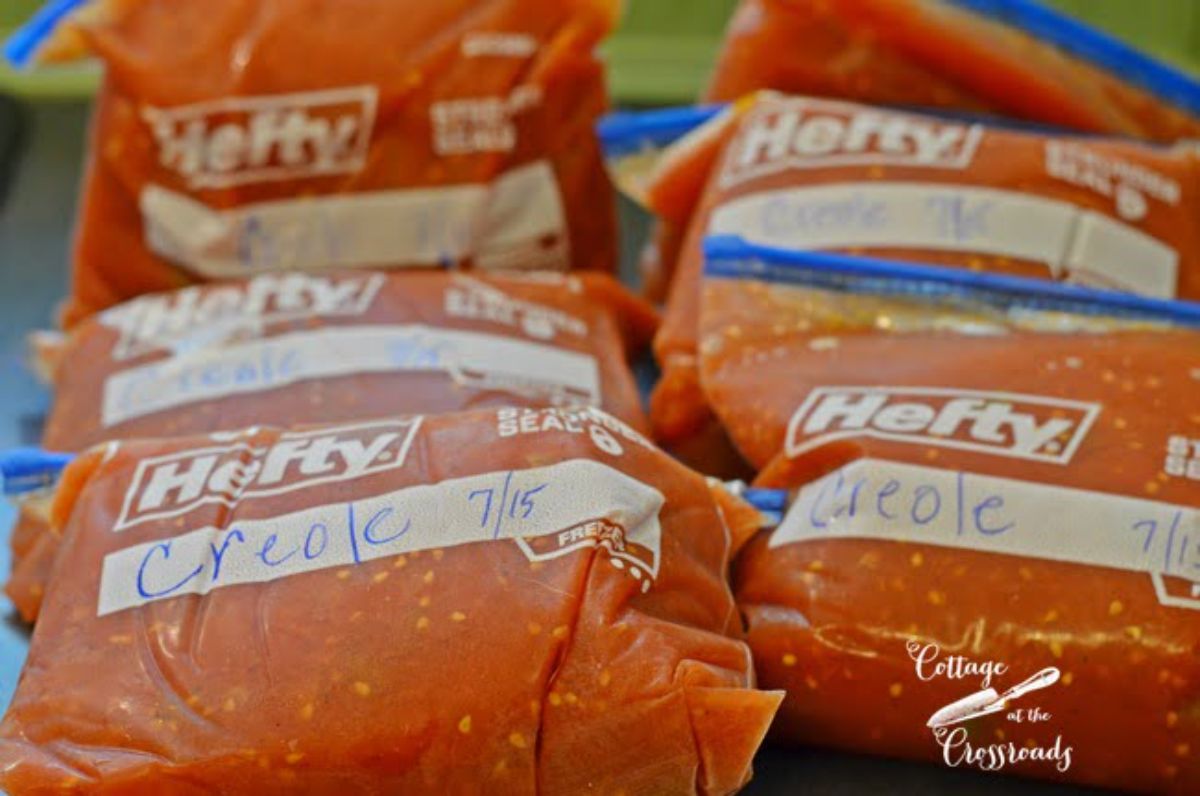 How about some spicy Creole sauce? Green bell peppers are one of the base ingredients for this hot pepper canning recipe, accompanied by a spicy hot sauce making it extra spicy and peppery.
This tomato sauce is potent in the spicy department, so get ready for your eyes to water and your sinuses to clear. Zesty and bright but rich with spice, you'll crave this distinct flavor.
The sauce is brilliant in any Creole dish, like shrimp and grits, catfish court bouillon, Creole pasta, or a tasty dip for chips and crackers.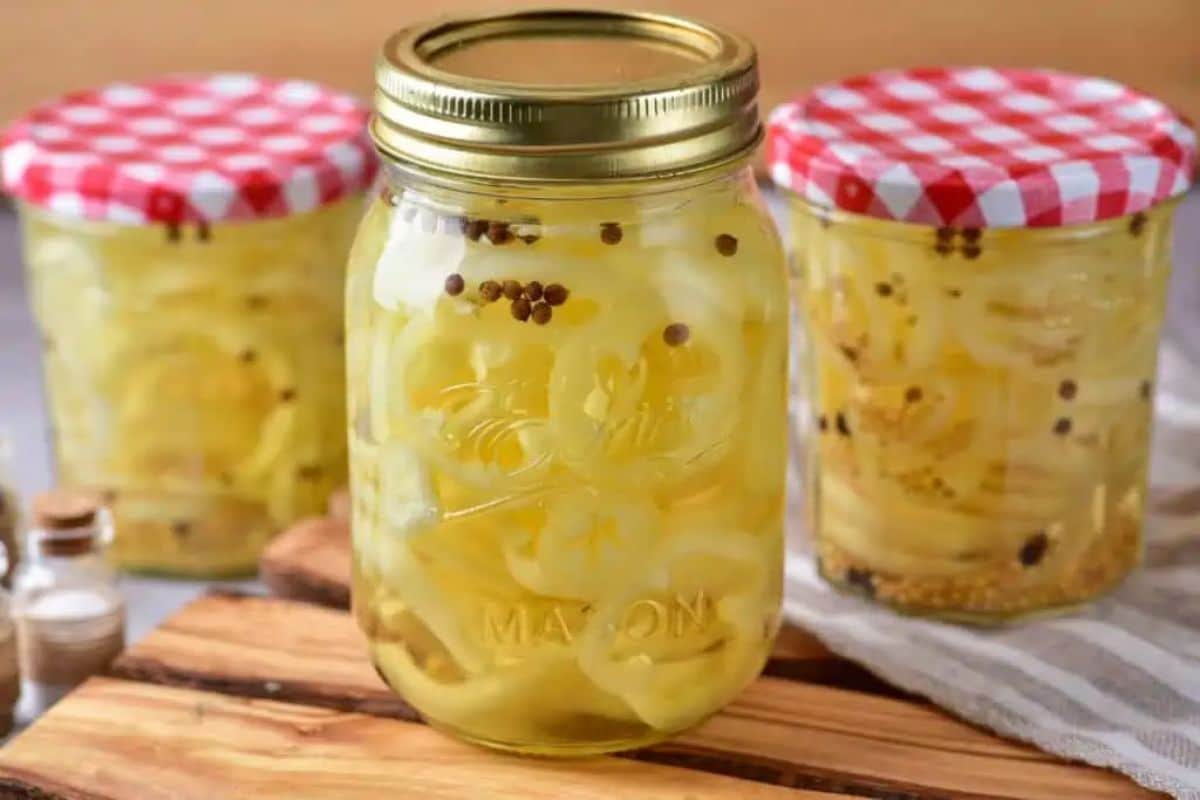 Of all the hot peppers, banana peppers are the mildest variety, so this pickled banana pepper recipe is perfect for people who prefer spice in moderation.
When pickled, banana peppers retain their bright flavor, creating a contrast unlike any other pepper! Add these pickled peppers to meaty sandwiches, fiery chili, or spice up a simple salad.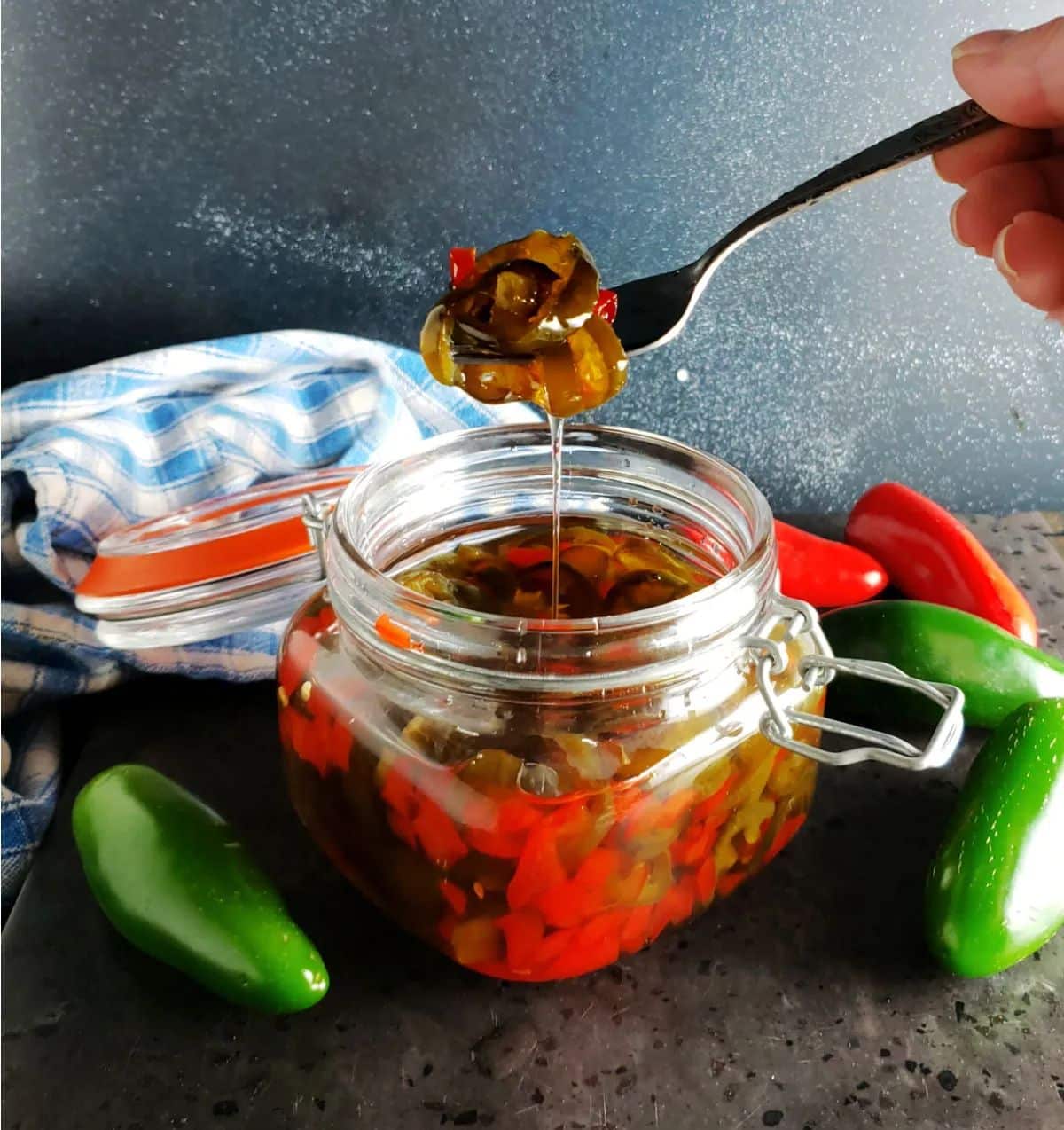 Pickled peppers with sweet and spicy flavors make a delicious Cowboy Candy. This recipe utilizes fresh green jalapenos for a punch of spice and some red bell pepper for that earthy sweetness.
The colorful medley has just enough heat. It will not overwhelm your tastebuds, but it will wake you up! Cowboy Candy is the perfect addition to a pot of chili, a bland sandwich, or a cracker begging for a delicious topping.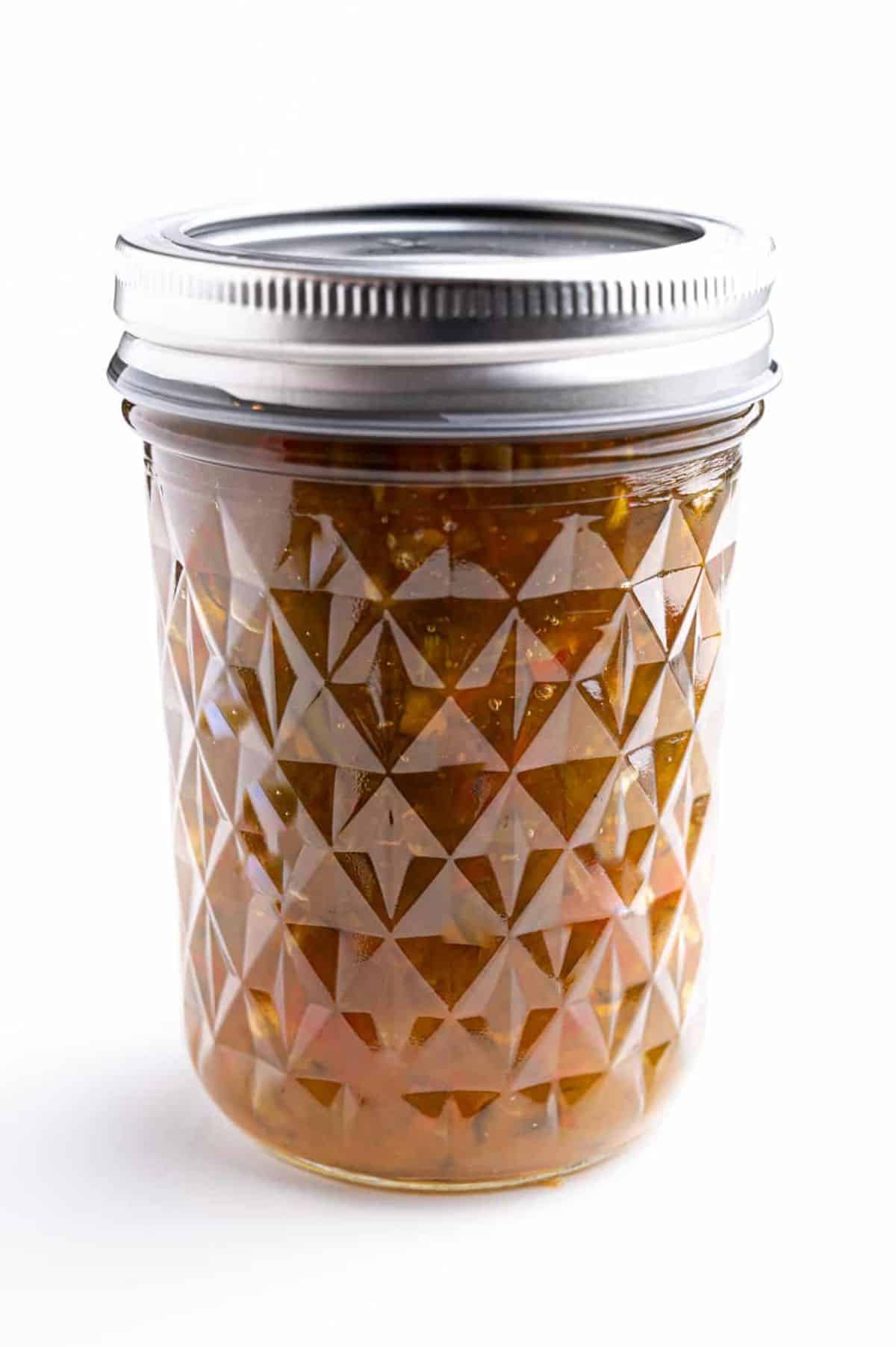 Forget grape jelly because this jalapeno jelly will convince you jellies should always be spicy! Perfect on sandwiches or with cheese and crackers, this jalapeno jelly packs a much bigger punch than red pepper jelly, so use it sparingly.
Red bell peppers and jalapenos make this spicy and succulent jelly with a mouthwatering aroma. From texture to taste to color, this jelly is glorious!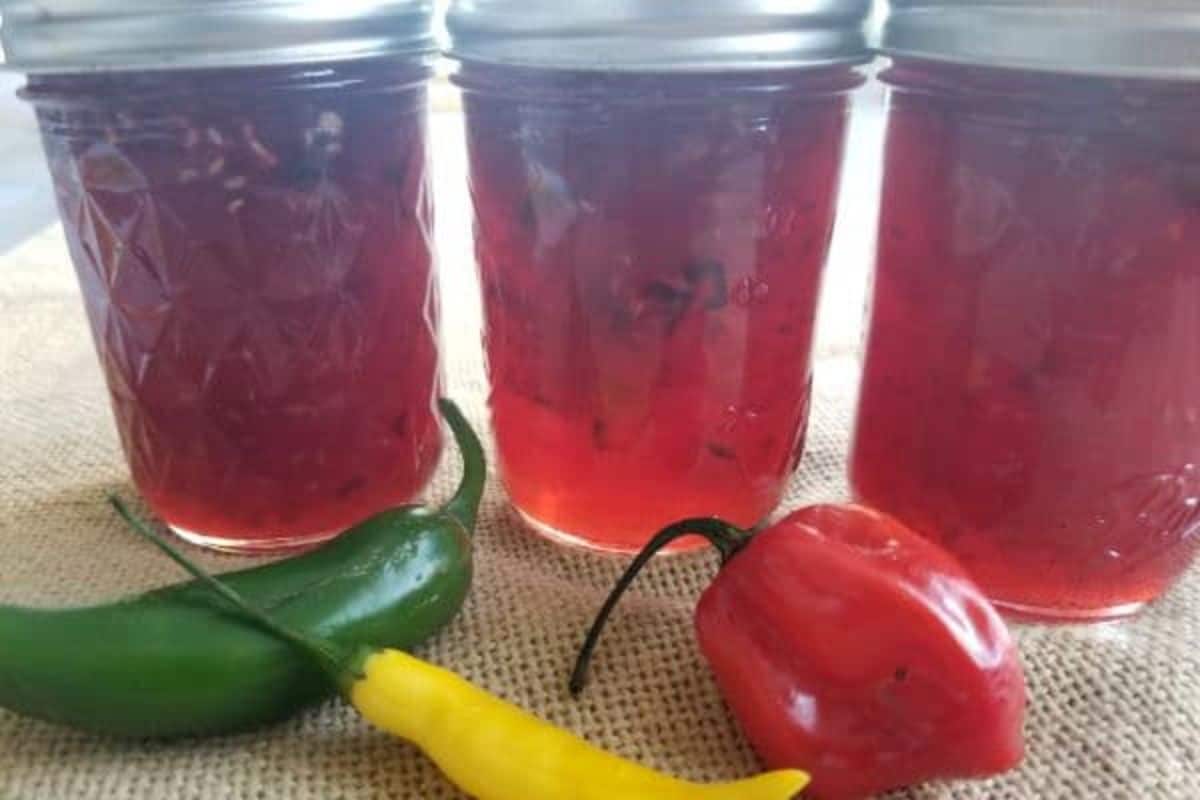 This unique, flavorful jelly delivers a stunning combination of sweet, juicy raspberries and the punchy spice of hot peppers.
Hot pepper aficionados will crave this recipe because it calls for all the peppers! Well, most of them, anyway. Think banana peppers, jalapeno peppers, poblano peppers, lemon drop peppers, and habanero peppers.
Not enough spice for you? Then add your favorite hot peppers. Include as many as possible to achieve a rich, layered taste.
The sweet and spicy flavors here are deep, so a little bit of this jelly goes a long way. Raspberry Hot Pepper Jelly is yummy on toast, cheese with crackers, and sandwiches.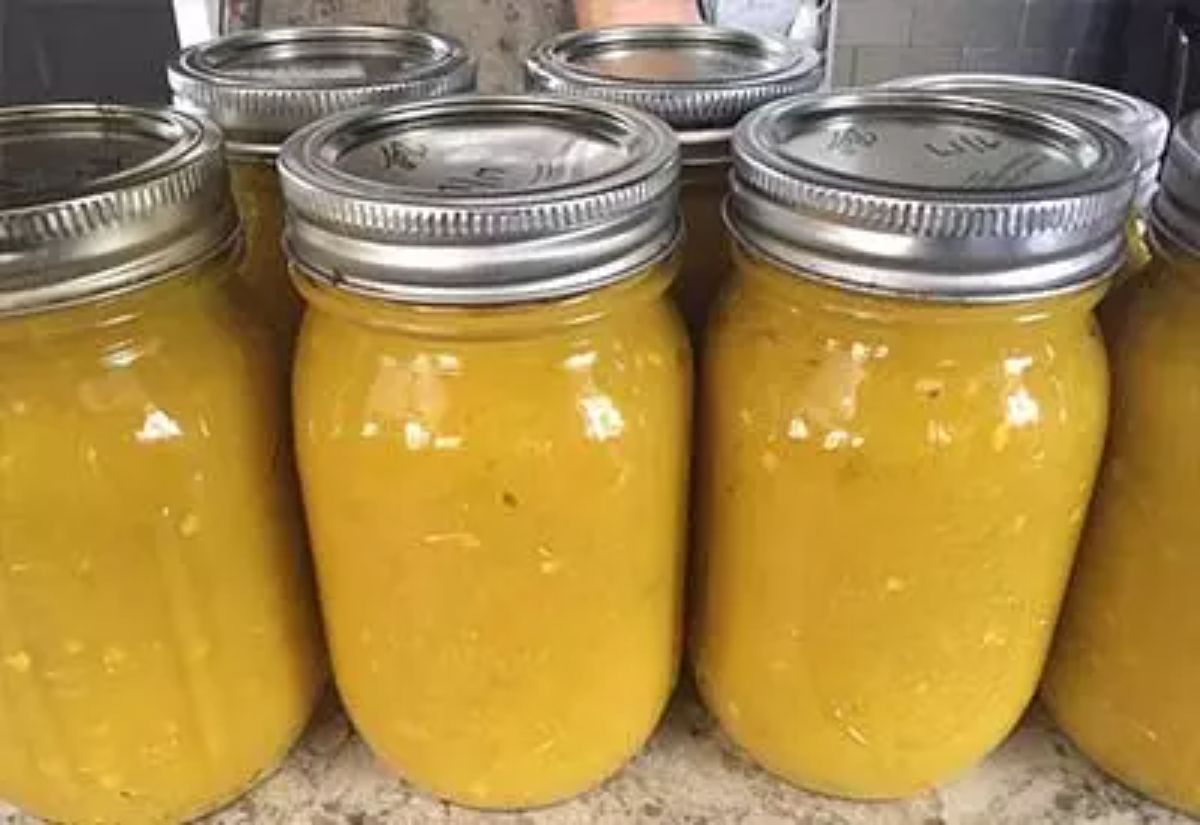 If you love mustard, then this recipe is for you. Mustard has a rich and complex taste that this recipe takes to another level, incorporating super spicy peppers like jalapenos and habaneros with milder varieties such as banana peppers and poblanos.
This zesty and spicy mustard will elevate everything you put it on, from sandwiches to burgers to hot dogs to crackers to sausages and so much more.
Final Thoughts
The best thing about these hot pepper canning recipes is that you can get creative. Adjust the heat level to your liking and add your favorite peppers. No matter what, these delicious recipes will spice up your pantry and wow your tastebuds, so enjoy!