If you're a passionate gardener or just happen to have a bountiful harvest of apples, canning is a fantastic way to preserve their freshness and flavor for year-round enjoyment.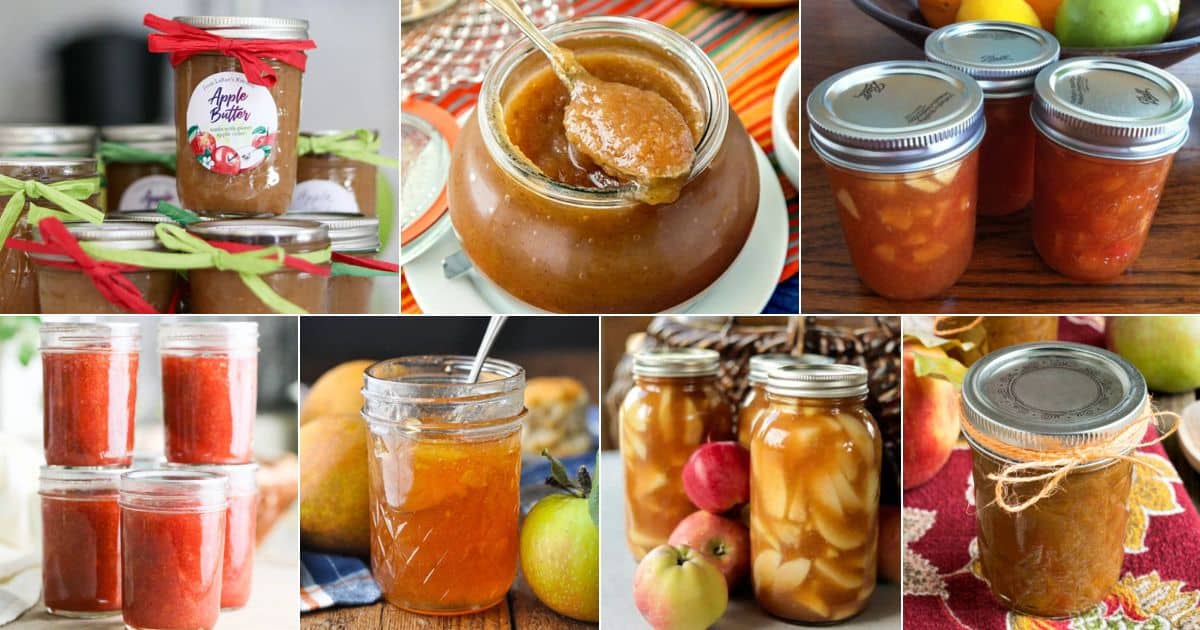 In this post, we'll share 21 scrumptious apple canning recipes that are easy to make and perfect for storing your apple harvest.
Whether you enjoy sweet or savory, spicy or mild, there's something for everyone on this list. So grab your canning jars, and let's get preserving!
Contents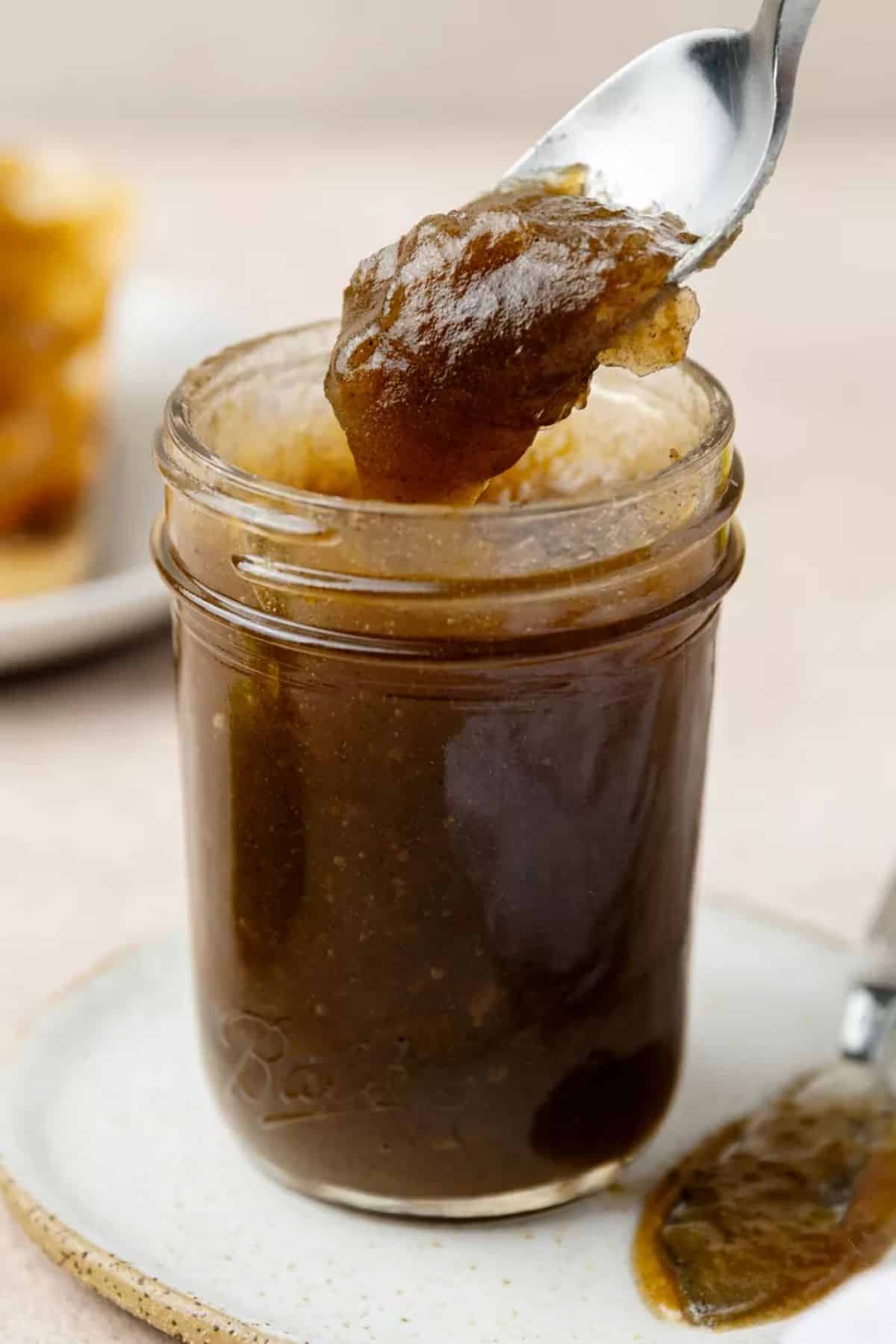 Apple butter is a rich, creamy spread made by cooking apples with spices until they caramelize into a smooth and flavorful puree.
Essential flavors in this recipe include warm spices like cinnamon, allspice, cloves, and a hint of sweetness from sugar and citrus from lemon juice.
People love apple butter for its versatility - it's fantastic to spread on toast, used as a dip for crackers or fruit, or as a topping for oatmeal or yogurt.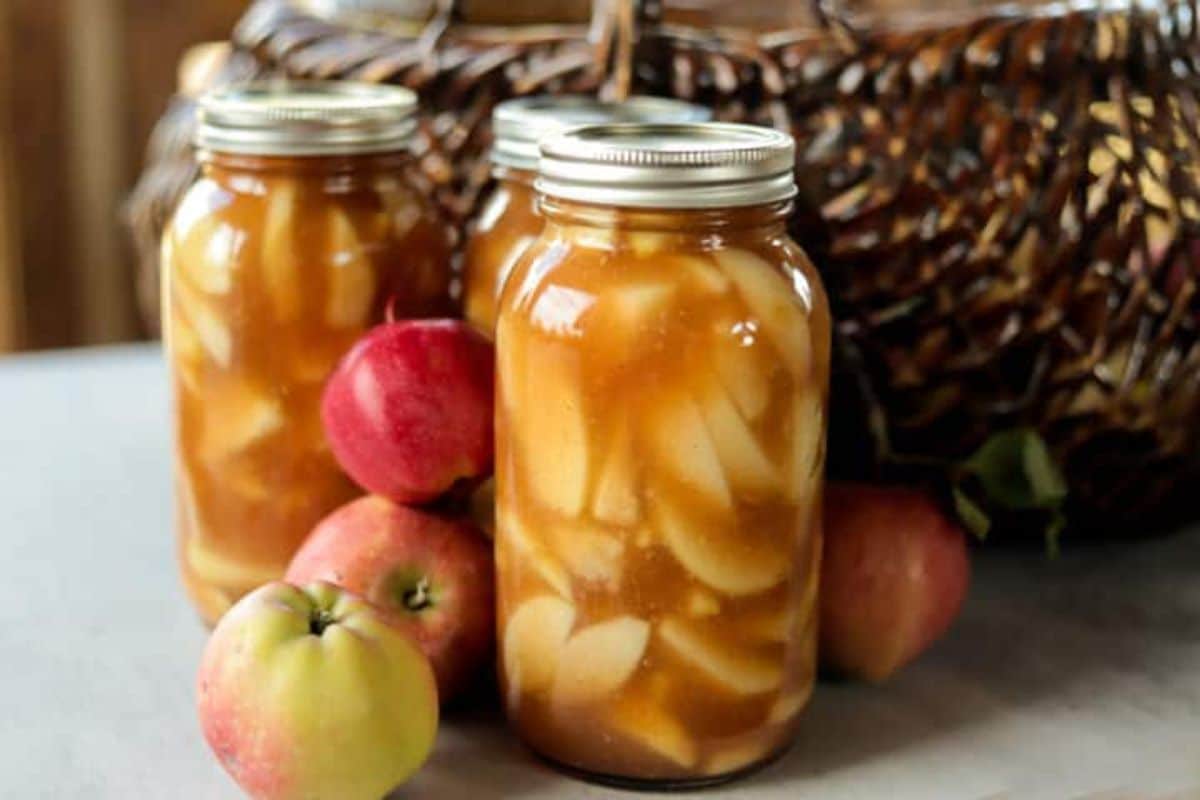 Apple pie filling is a gorgeous way to can apples, and you can make it by cooking sliced apples with a blend of warm spices until they're tender and fragrant, then storing them for future use.
You'll get plenty of tasty flavors like cinnamon, nutmeg, and a hint of vanilla, resulting in a sweet and aromatic filling.
People appreciate apple pie filling for its comforting and nostalgic taste. You can use it for now only for pie, tarts, turnovers, or even topping for ice cream or pancakes.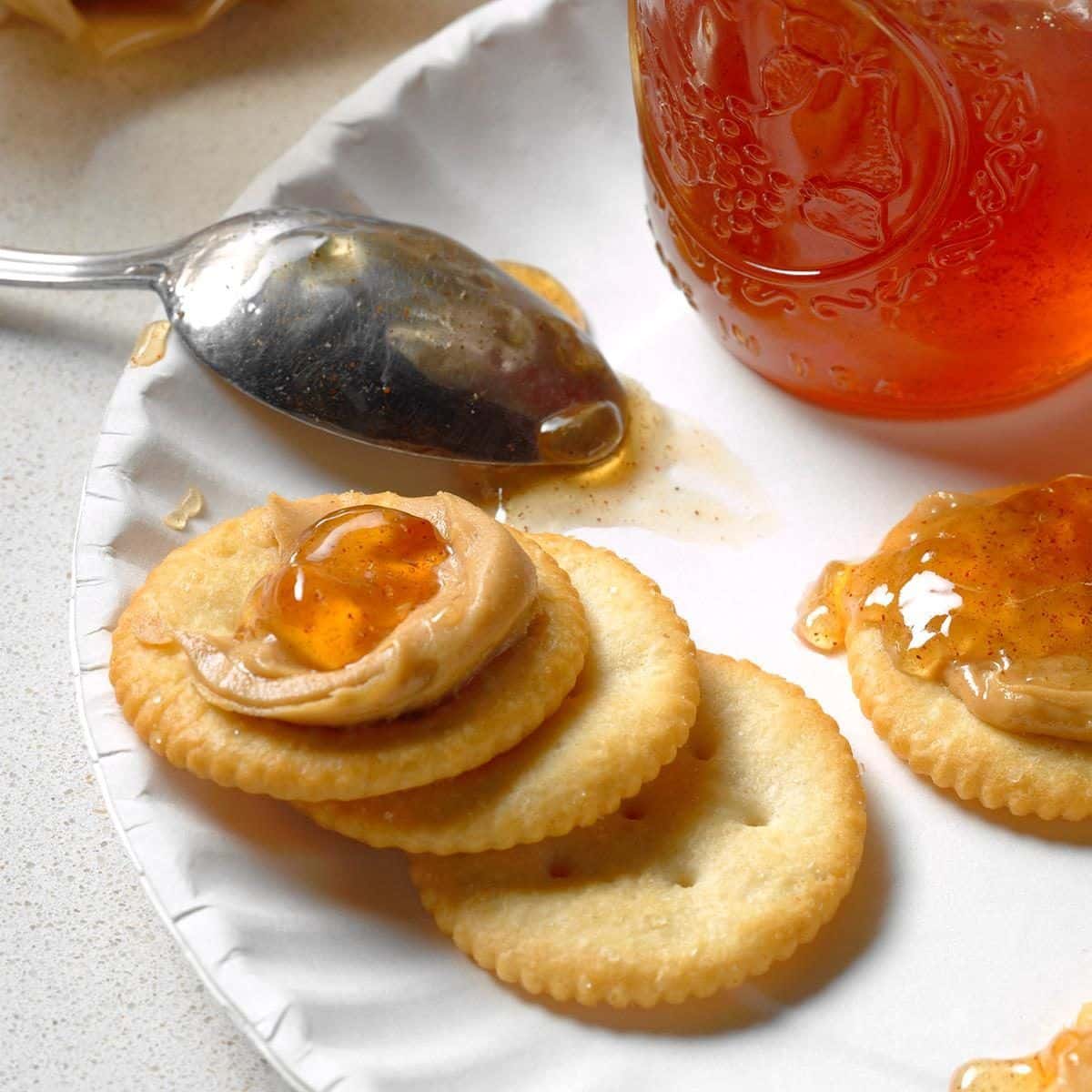 This apple cinnamon jelly recipe perfectly combines sweet and tangy flavors. The key to a great jelly is using fresh, high-quality ingredients.
The apples give a subtle tartness, while the cinnamon adds a warming spice that elevates the overall flavor profile.
You'll love apple cinnamon jelly for its versatility; it's a fantastic spread for toast or croissants and makes an excellent glaze for meat dishes.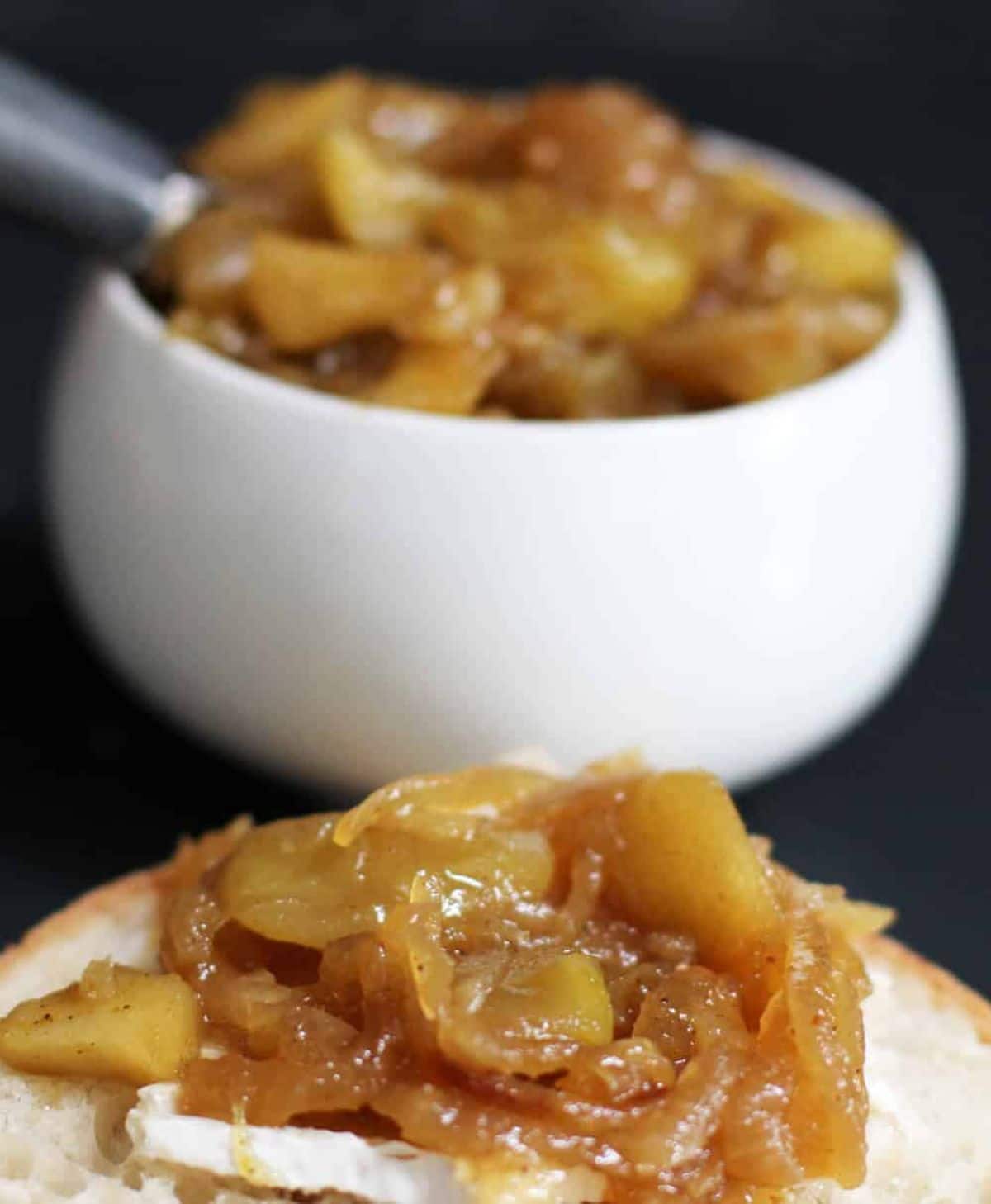 This apple and caramelized onion chutney is a flavor bomb that will take your taste buds on a journey.
The apples' sweetness pairs perfectly with the caramelized onions, while adding spices gives it a delightful kick.
This chutney is an excellent condiment for charcuterie boards, sandwiches, or served alongside roasted meats.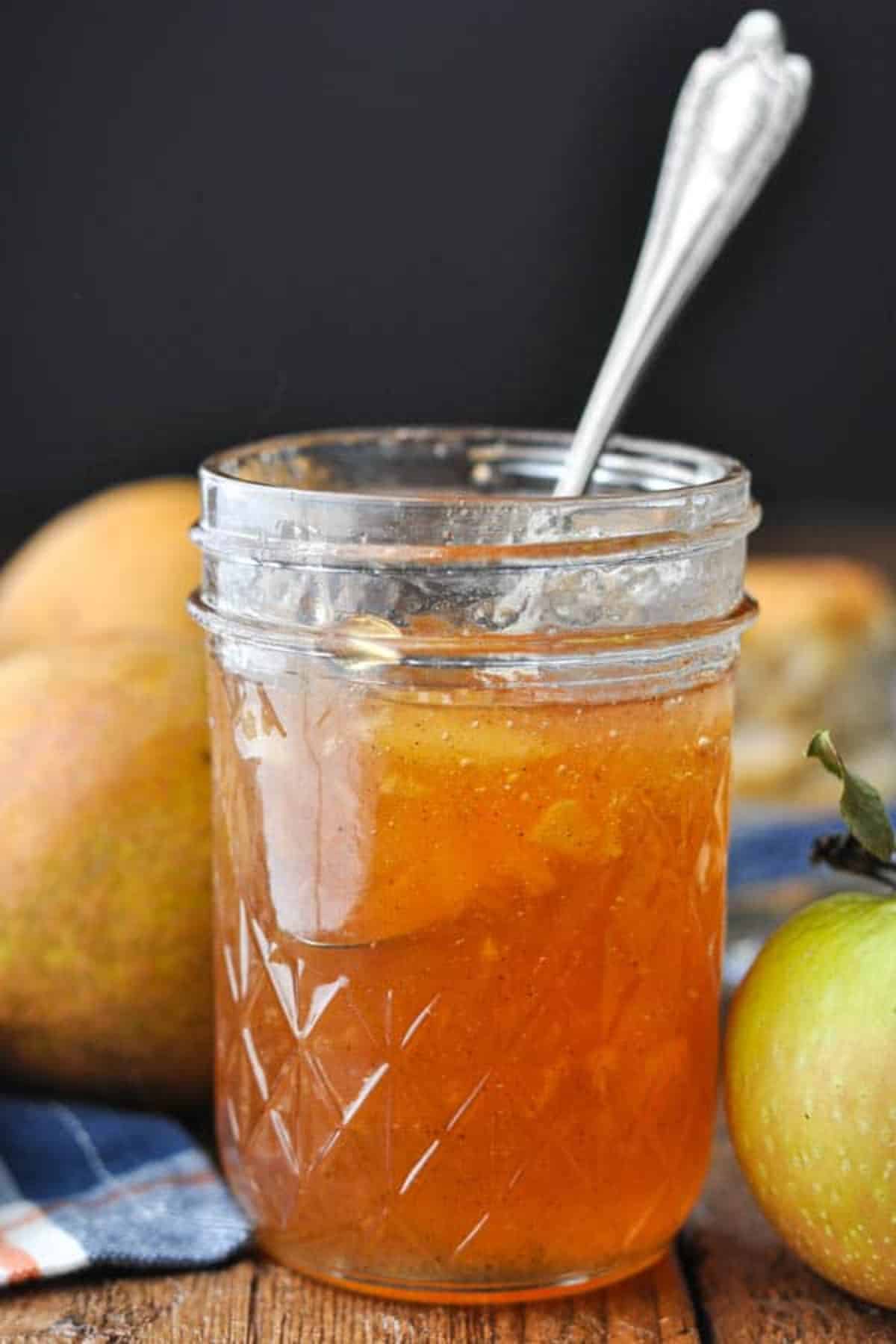 This spiced apple pear jam is a delicious combination of autumn flavors.
The warm spices perfectly complement the sweetness of the apples and pears, making it a cozy and comforting treat.
It's great for spreading on toast, scones, or biscuits or filling for baked goods like turnovers or hand pies. Serve it at a brunch or tea party for an extra-special touch.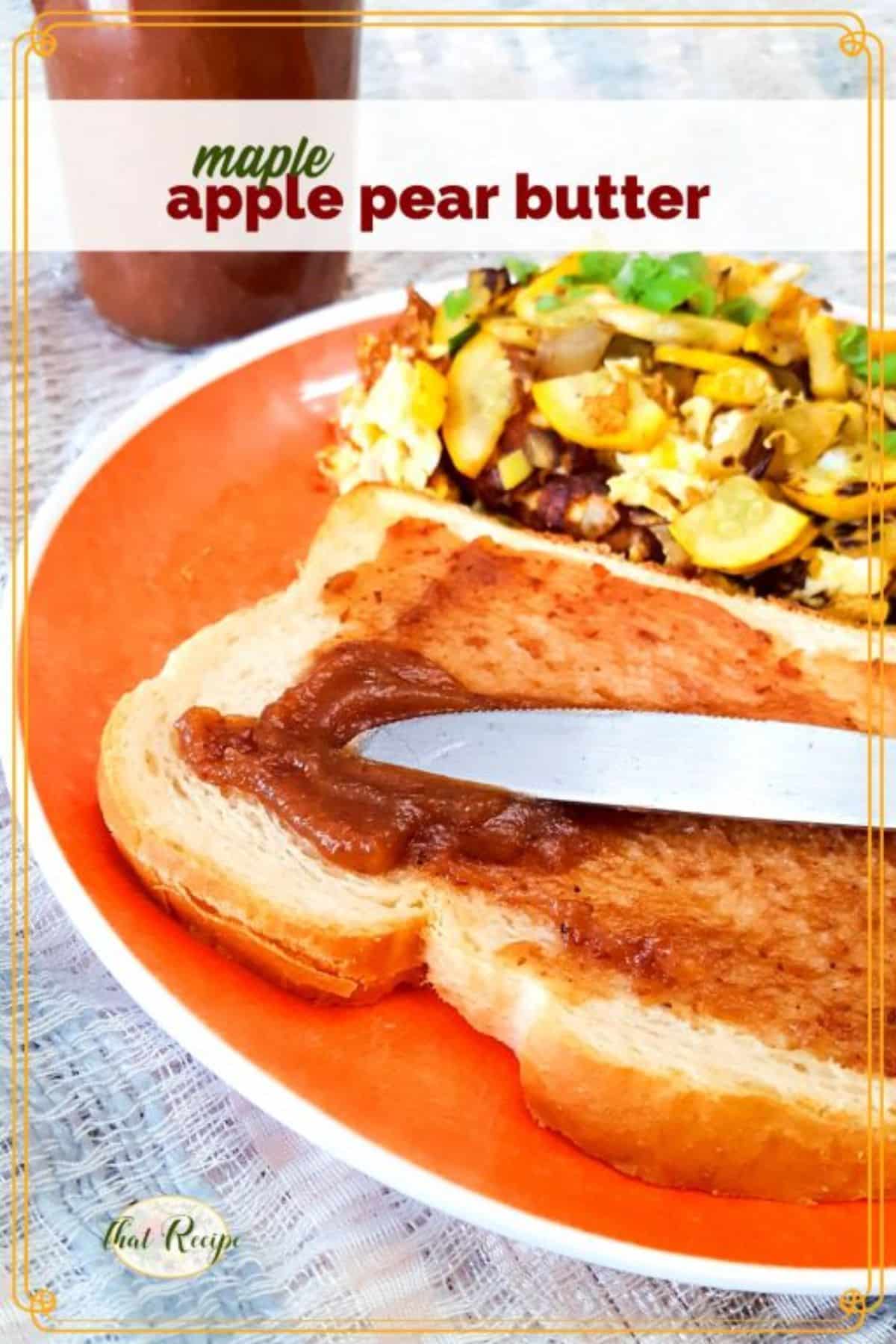 Maple apple pear butter is like a cozy hug in a jar! Combining sweet apples, juicy pears, and maple syrup creates a warm and comforting flavor.
You can make this delicious spread using an instant pot, and it's perfect on toast, biscuits, or stirred into oatmeal for a hearty breakfast.
Bring it along on your next autumn picnic or serve it with a cheese platter at your next harvest party - everyone will want to know your secret recipe!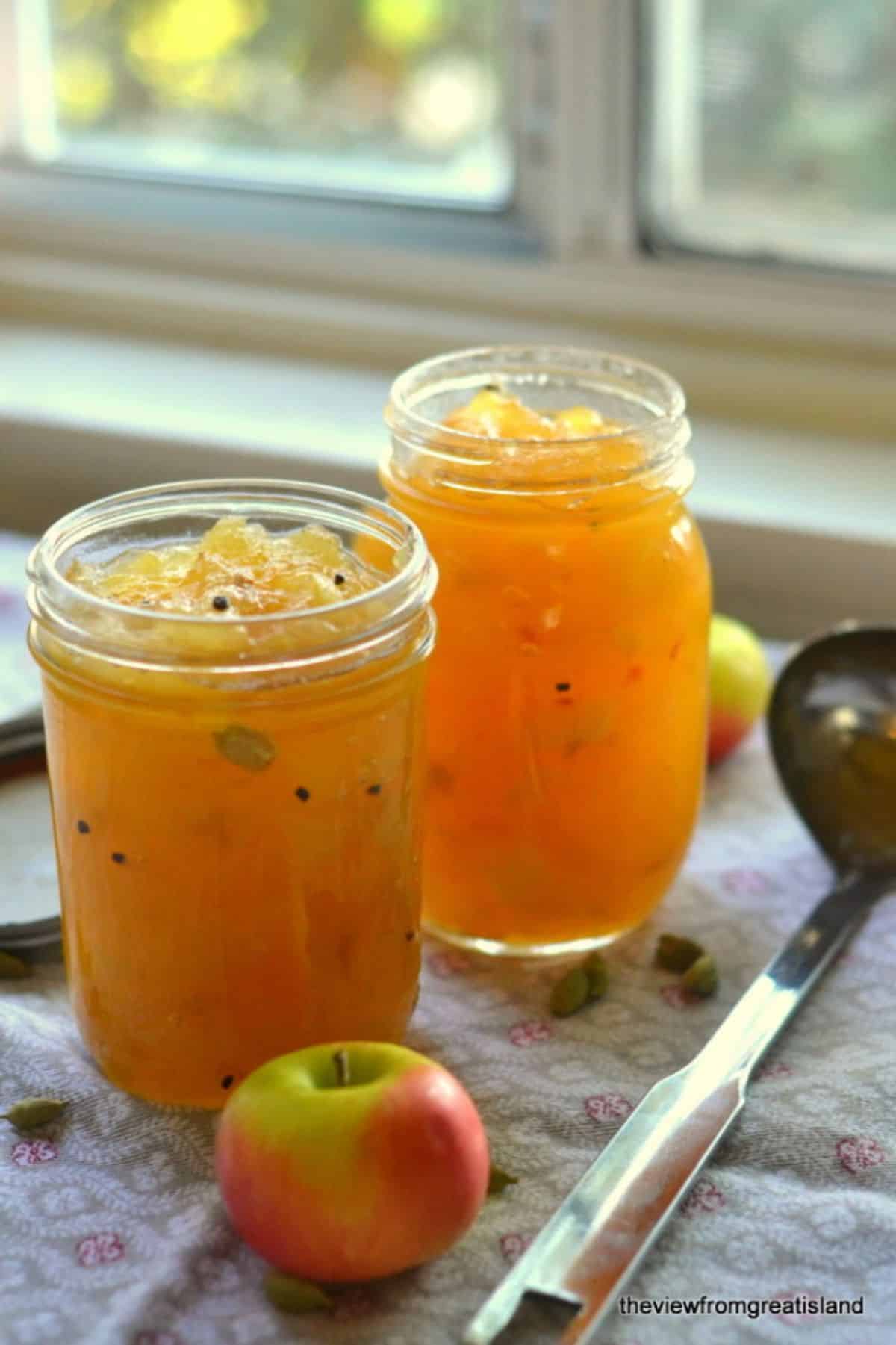 Oh, mon cheri! This French apple jam with cardamom is like a sweet kiss from Paris.
The tart apples are balanced perfectly with the warm cardamom spice, making it a delicious and unique spread.
It goes swimmingly on croissants or toast and adds a special touch to any breakfast or brunch. Whip up a batch to surprise your family with a taste of France - they'll beg for more!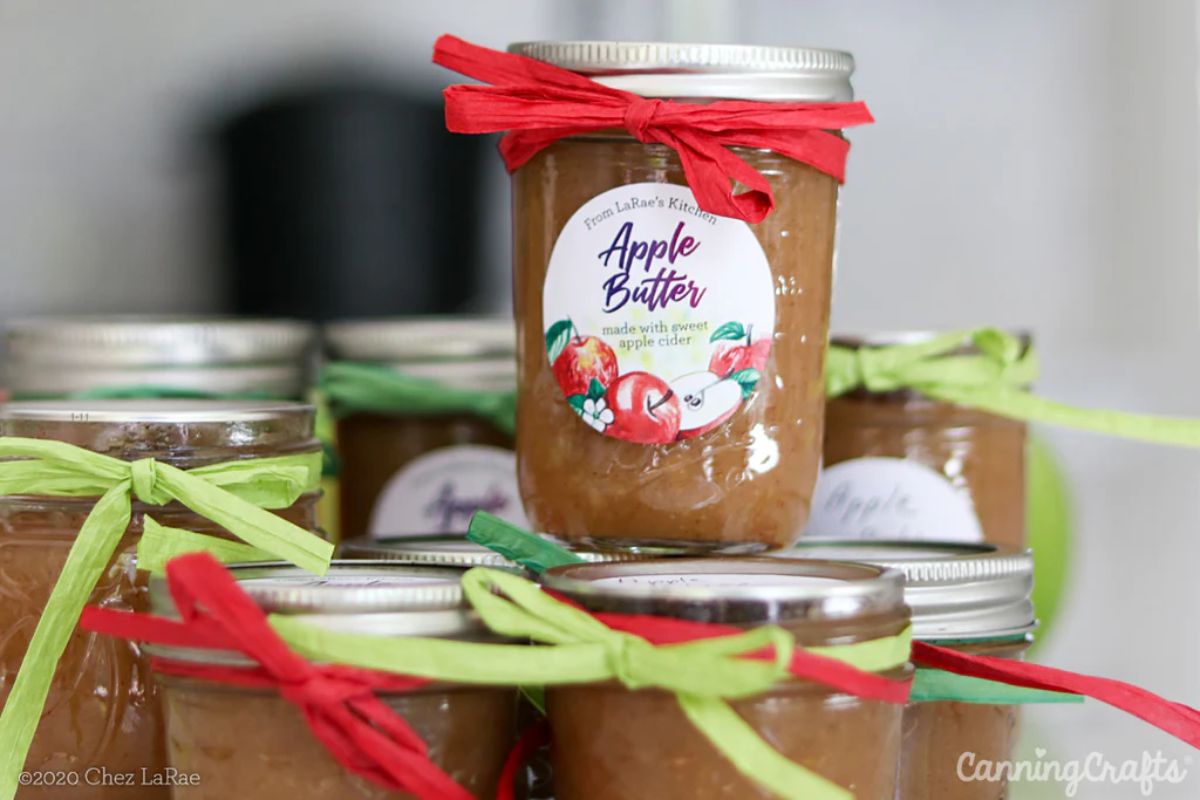 While apple cider itself isn't classified as a canning recipe, apple cider butter certainly is!
This creamy and flavorful spread is like apple pie in a jar. The sweet-tartness of the cider flavor is balanced by a touch of cinnamon, making it a unique recipe for your fall apples.
Spread it on toast, biscuits, or pancakes for a cozy breakfast, or use it as a delicious glaze for turkey or ham. Everyone will fall in love with this heavenly butter.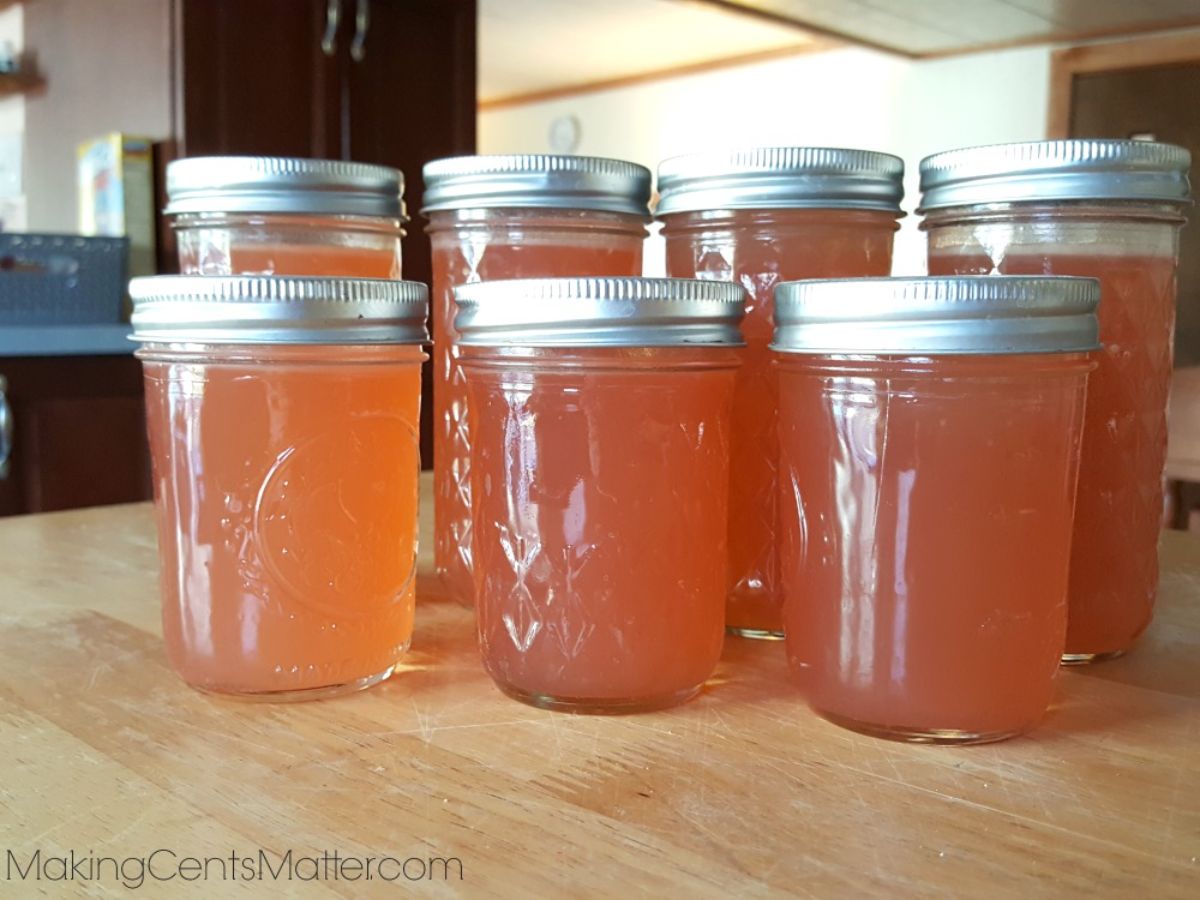 Made from the parts of the apple you'd usually throw away after making applesauce - the peel and the cores - apple peel jelly is a unique and delicious way to reduce food waste.
It has a bright, tangy flavor that's perfect for spreading on warm breakfast toast or using as a glaze for juicy meats.
Whip up a batch of this creative and sustainable jelly for your next breakfast or brunch, and impress your guests with your zero-waste skills!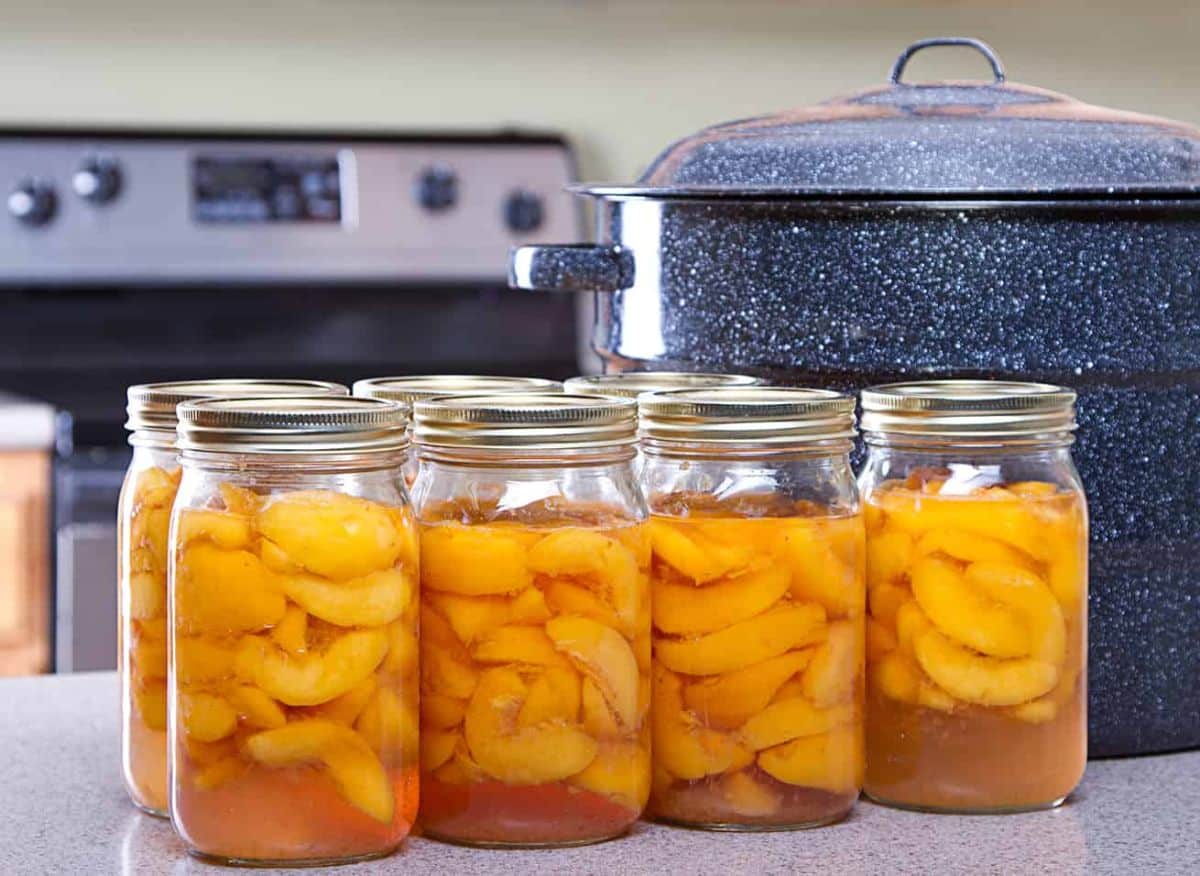 Caramel apple jam is one of the more indulgent spreads on this list, ideal for satisfying your sweet tooth.
The rich, warm, and deep flavor of dark brown sugar is like having a slice of warm apple pie in a jar.
This caramel apple jam can upgrade your toast, scones, muffins, or pancakes. You can use this caramel apple jam to make a gourmet PB&J sandwich!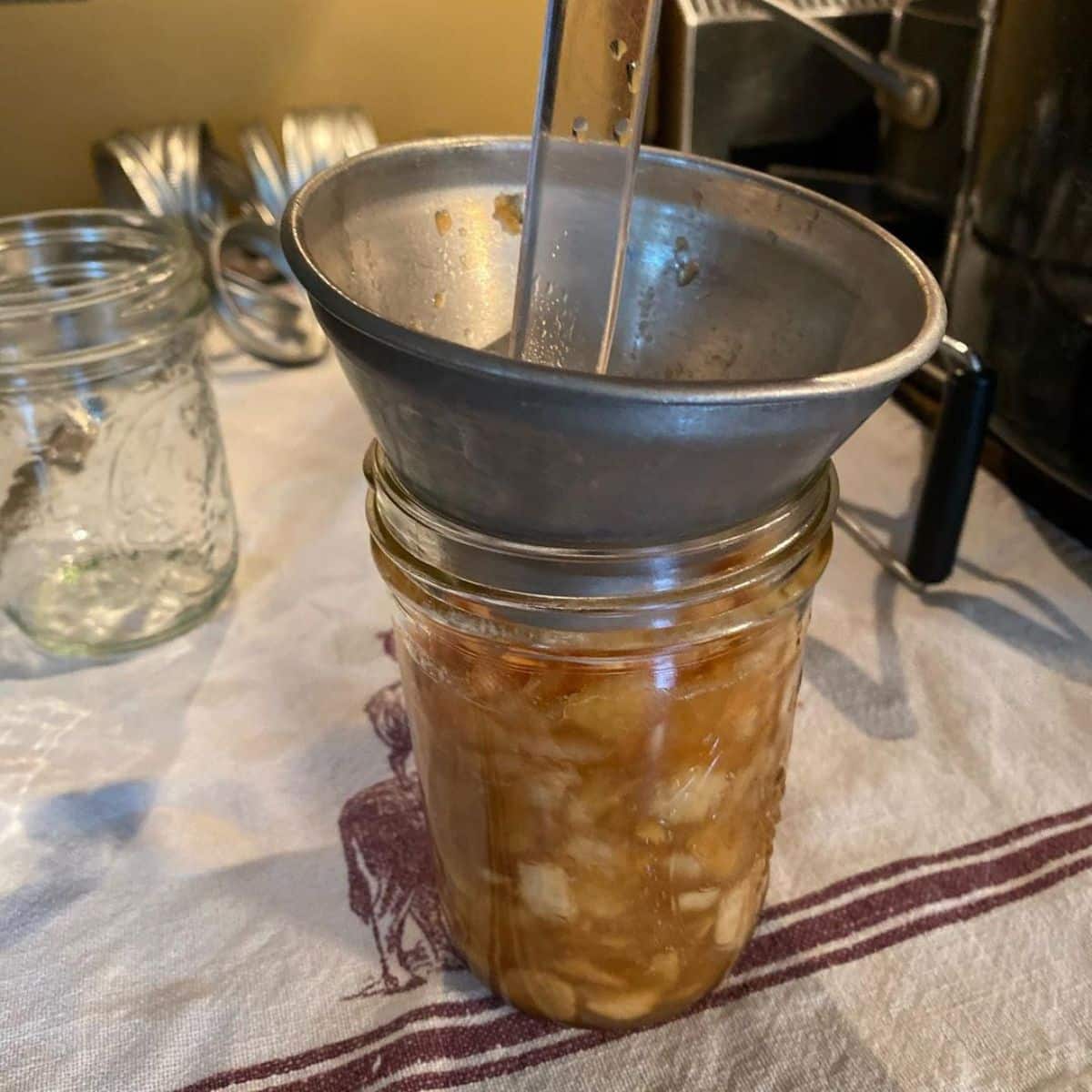 Homemade apple sauce is like a warm embrace for your taste buds!
Bursting with sweet, tangy apple flavor and just the right spice, this classic condiment is perfect for pairing with your favorite savory dishes or serving alone as a delicious and healthy snack.
Whether you're canning a big batch for the winter months or whipping up a quick treat on the stove for your kids' lunches, homemade applesauce will surely delight you!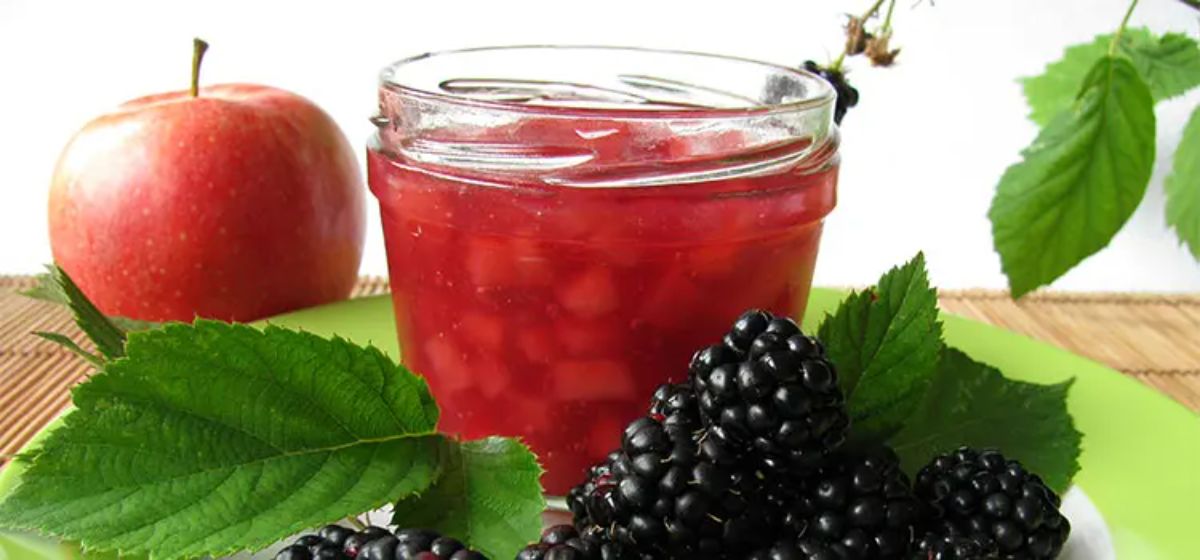 Let us introduce you to this delightful apple and blackberry jelly - it's a flavor explosion!
The sweet and tart notes of the apples and blackberries make for a punchy, aromatic, earthy, and floral combo.
Spread it on your favorite toast or biscuit for a healthy snack, or mix it with Greek yogurt for a protein-packed breakfast.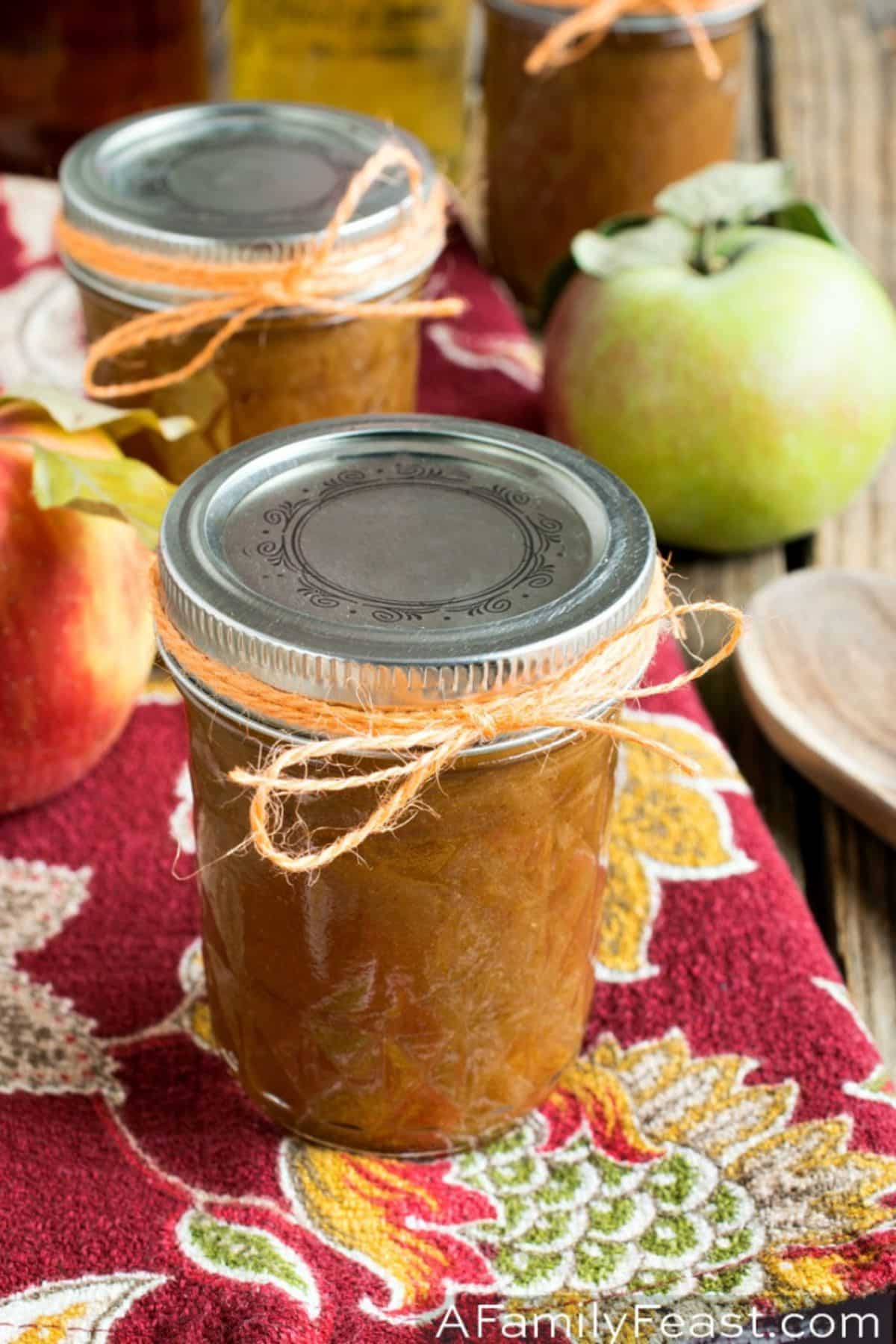 Bourbon apple butter is a rich and flavorful spread made by slow-cooking apples with warm spices and a generous pour of Kentucky Bourbon.
The resulting mix is silky smooth with hints of allspice, cinnamon, and nutmeg, perfectly complemented by the woody, smoky notes from the Bourbon. I recommend using Jim Beam for the best kick of flavor.
But regardless of which Bourbon you choose, it's a versatile and indulgent addition to any kitchen!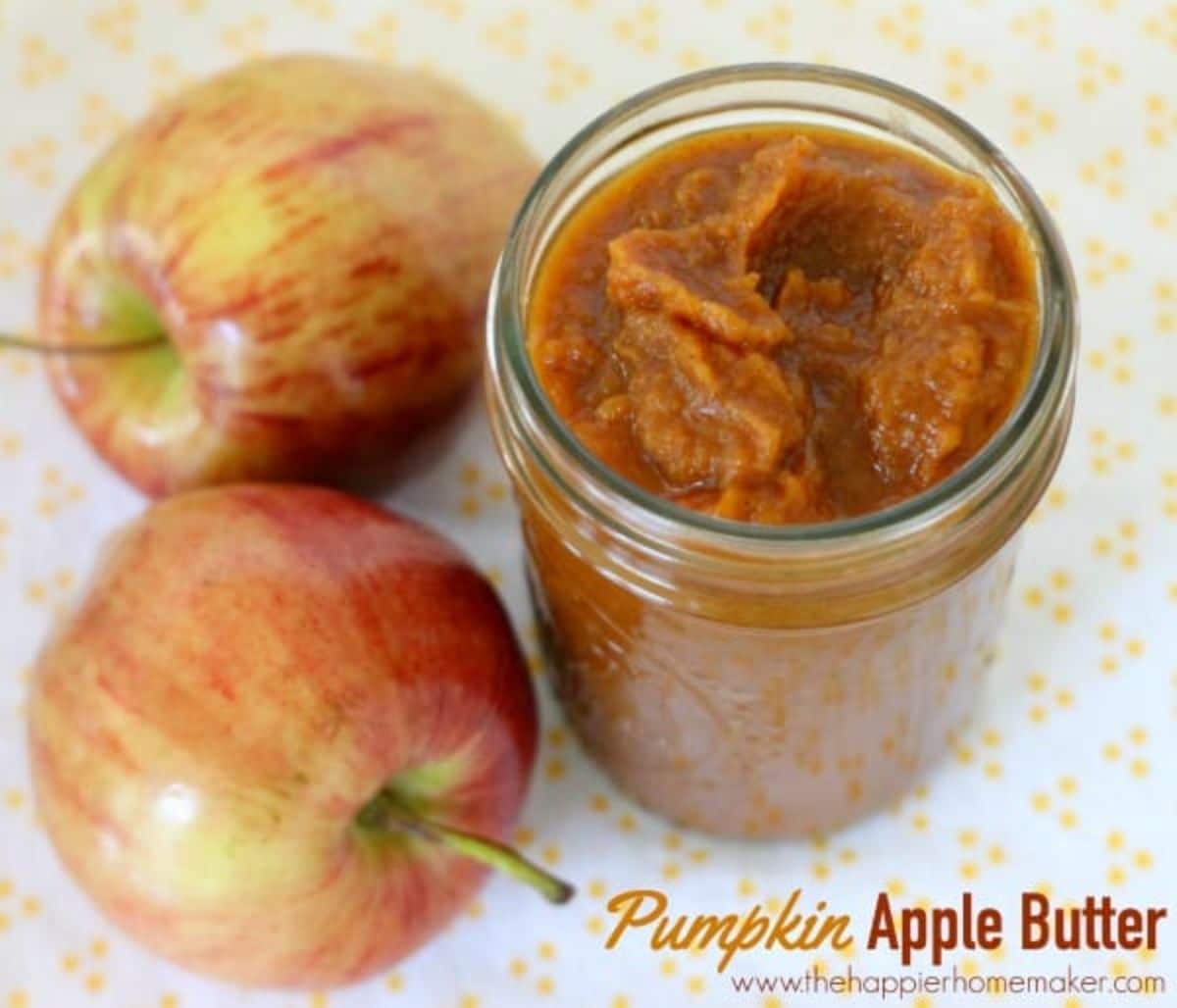 This stovetop pumpkin apple butter is what dreams are made of.
The subtle sweetness of pumpkin is perfectly balanced with the tartness of apples while warming spices like cinnamon and nutmeg bring it all together.
This rich and velvety spread is perfect for breakfast toast, as a glaze for roasted meats, or as a topping for grilled fruits.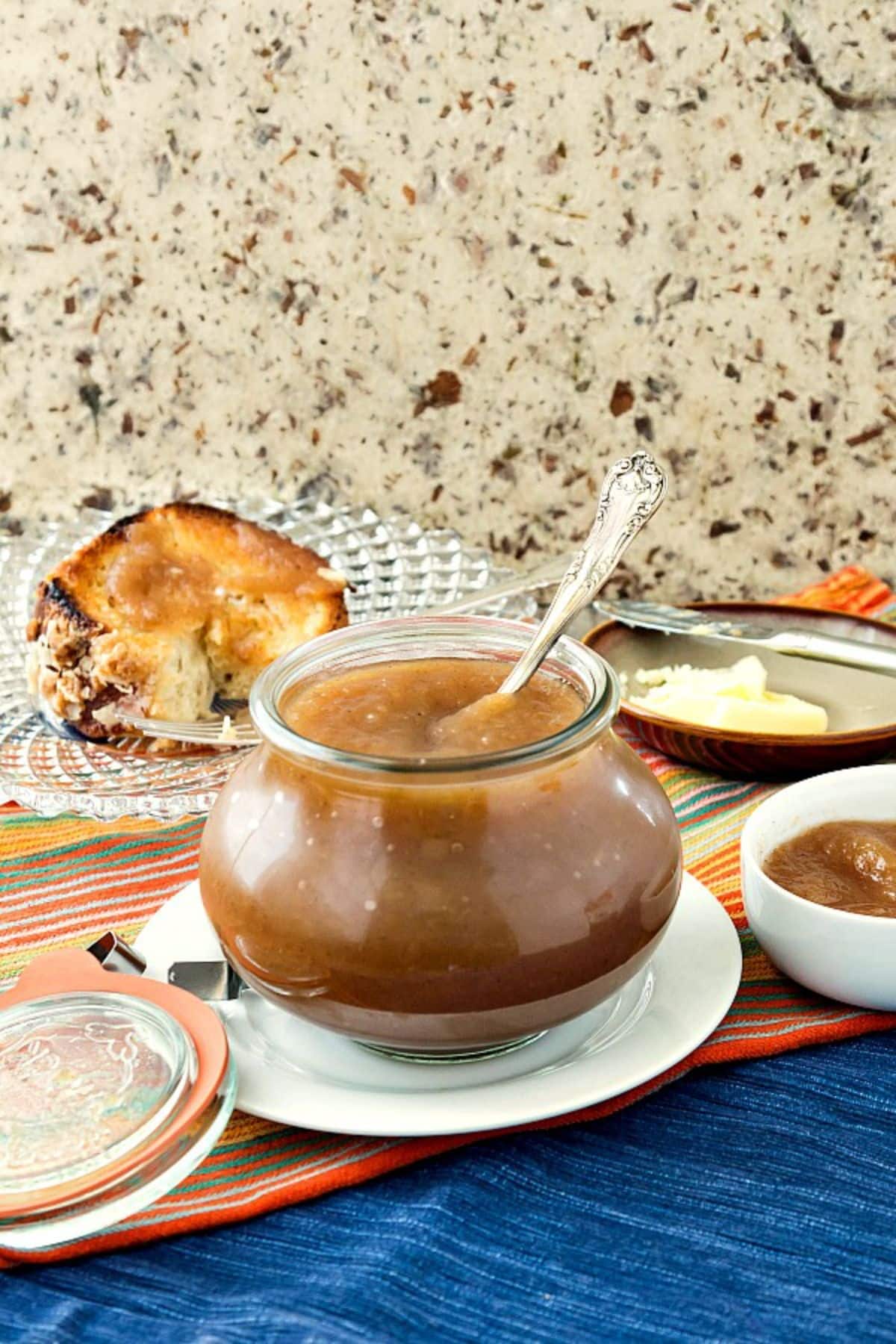 Chai spice apple butter is a velvety spread that perfectly marries chai's warm, comforting spices with the tangy sweetness of apples.
The fragrant aroma alone is enough to make your mouth water, but the silky texture and complex flavor will keep you coming back for more.
You can slather this buttery goodness on almost anything to make a meal fit for a king or queen!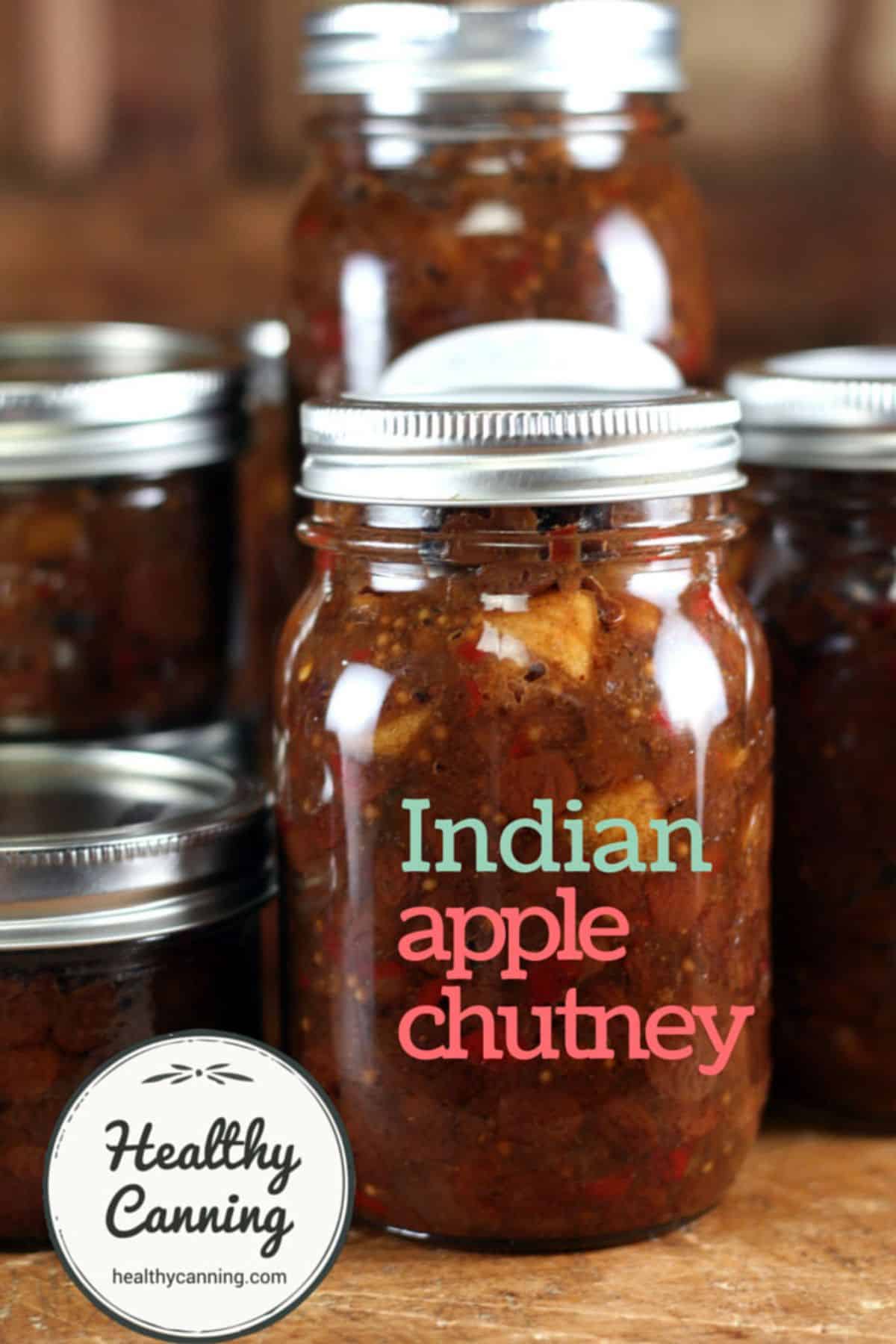 Indian apple chutney offers a unique twist on traditional chutneys.
This spicy, sweet, and sour condiment is packed with bright flavors from various spices and herbs, making it both exciting and flavorful.
This chutney perfectly accompanies rice, lamb dishes, naan, curries, and more.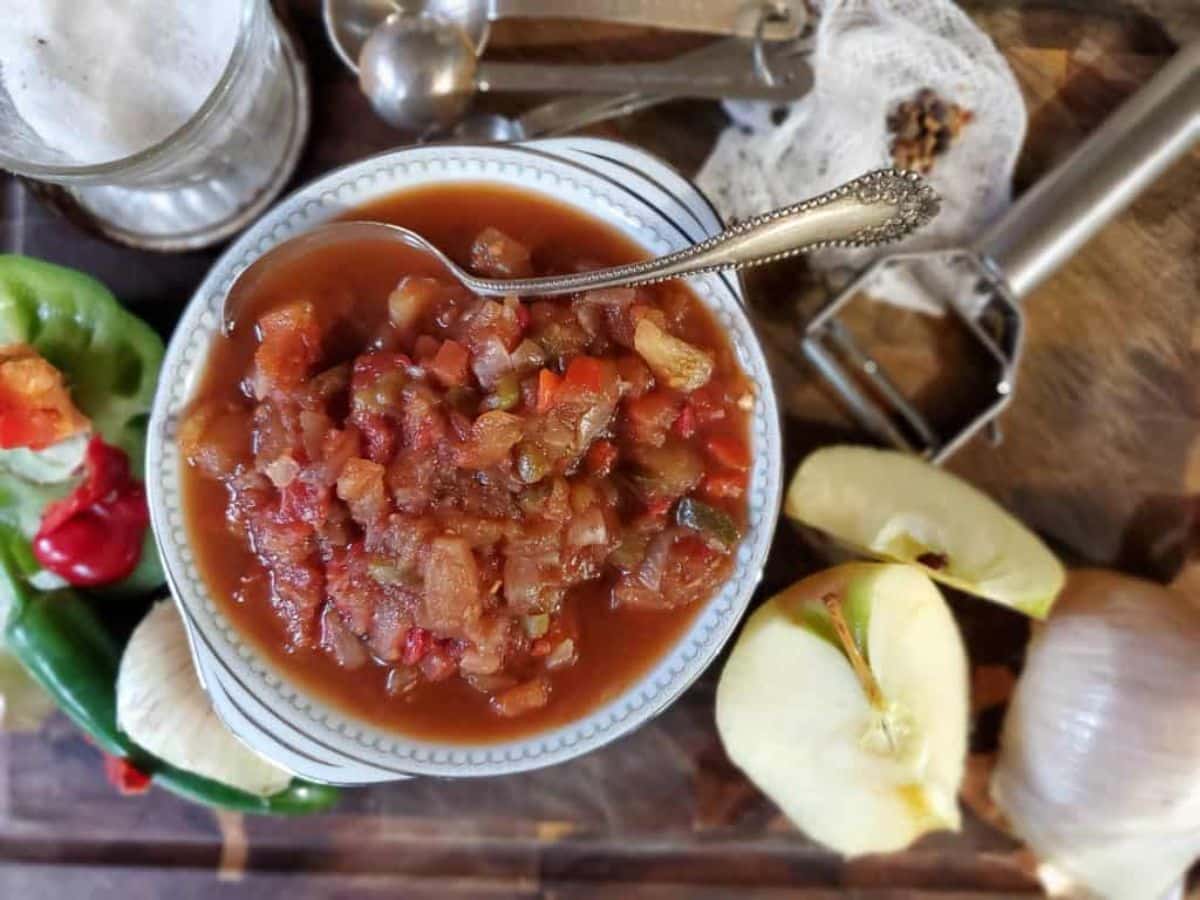 Canned apple salsa is an unexpected favorite!
It's a savory and fresh side dish that combines sweet apples with spicy jalapeños, crunchy onions, and flavorful tomatoes for a unique flavor profile.
Try it as a topping for tacos or on its own as a tasty dip for chips. It even makes a great topping for burgers and sandwiches!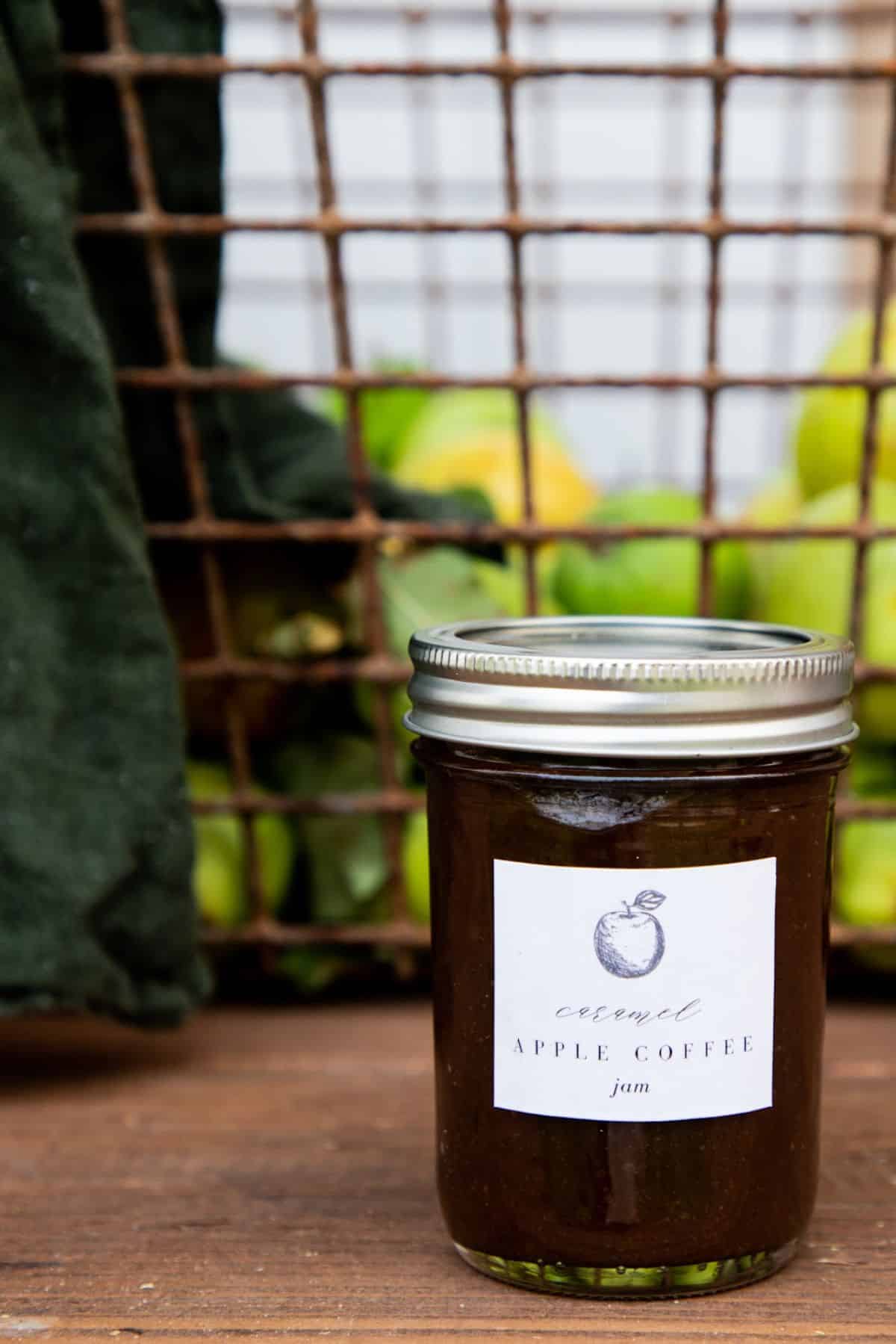 This sticky caramel apple coffee jam is a mouthwatering blend of bold coffee flavors and sweet, buttery caramel, perfect for spreading toast or slathering on warm pancakes.
It can indeed create a luxurious breakfast treat, but this fun and unique jam will surely delight your taste buds any time of day.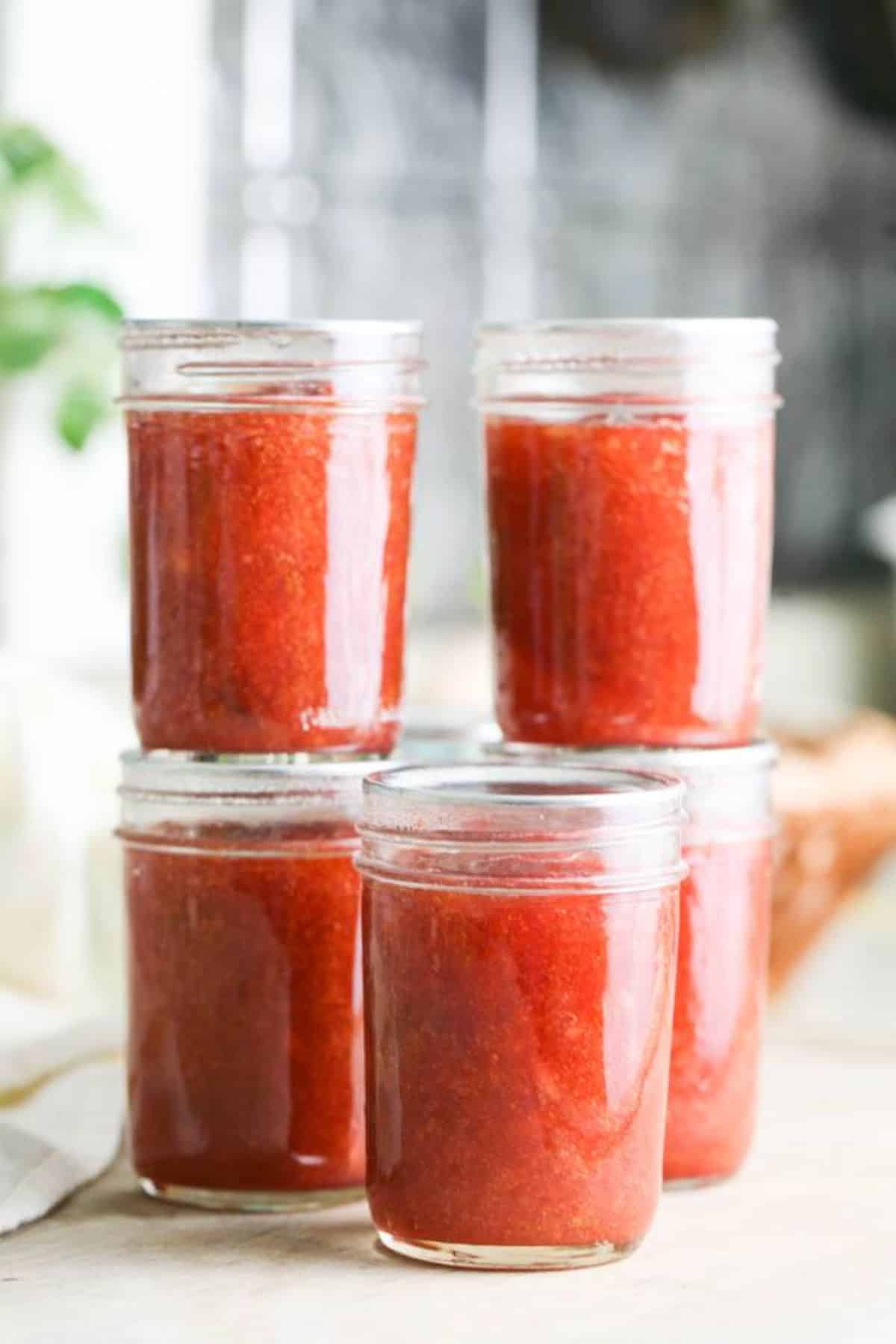 This plum apple jam has an incredible balance of flavors, with the juicy, tart plums and crisp, sweet apples complementing each other beautifully.
You can spread this plum apple jam on toast, use it as a glaze for pork chops, or simply scoop it up for a cozy treat any time of day, making it a jam that deserves a spot in your pantry!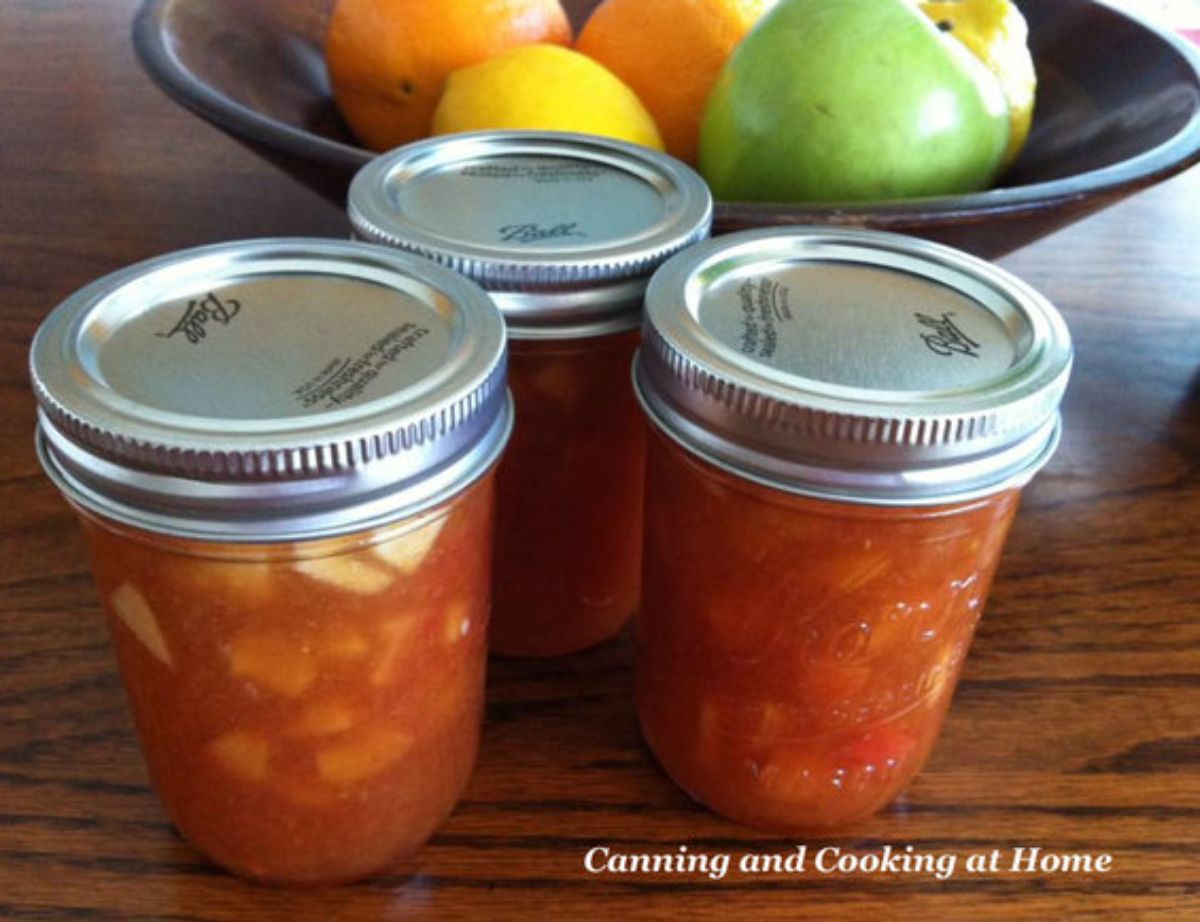 The Cherry and Granny Smith Apple Preserves are a scrumptious combination of sweet and tart flavors, with the perfect balance of fruity notes and a highly satisfying texture.
We recommend serving these preserves during a cozy dinner party with friends and family!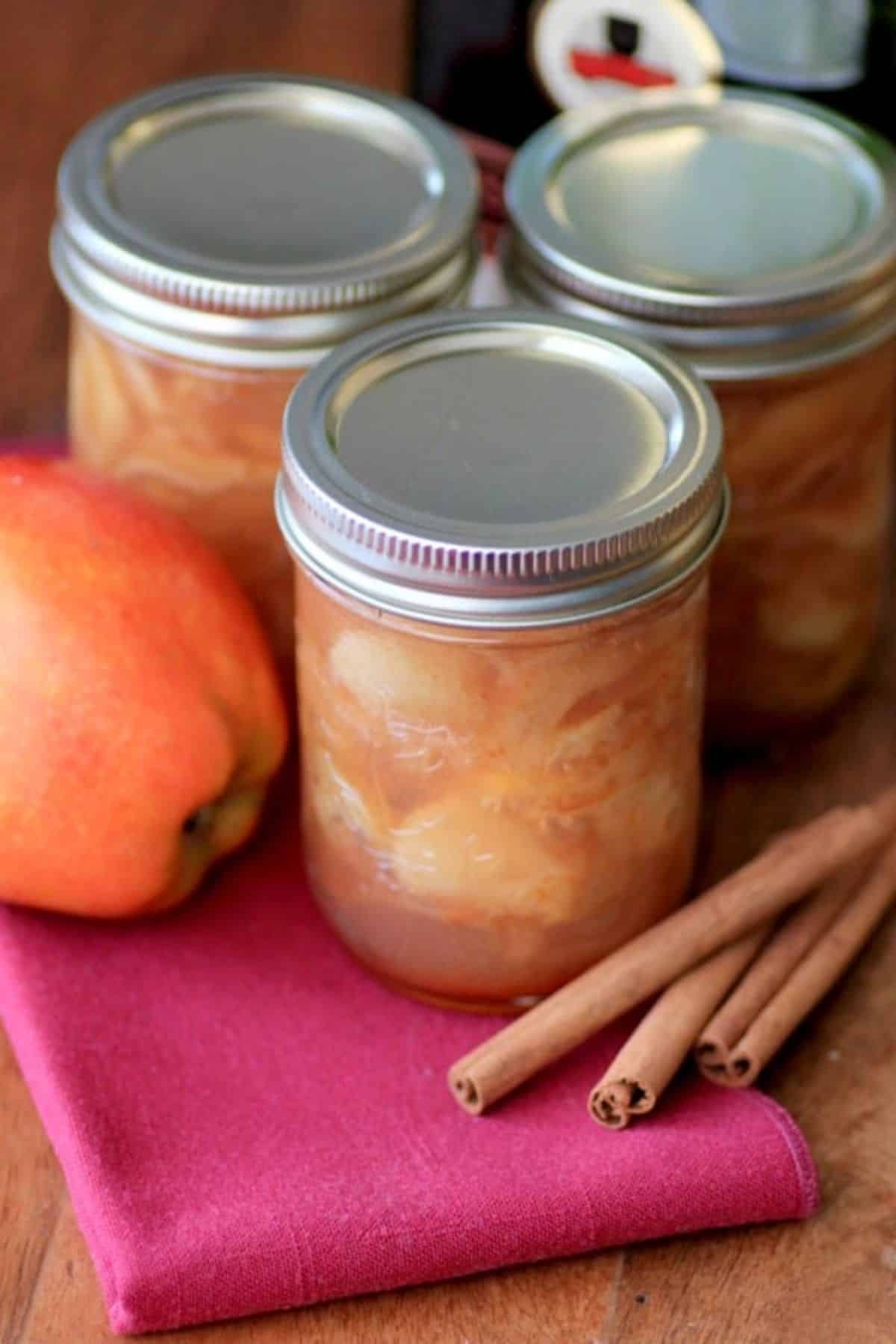 Brandied cinnamon apple preserves are bursting with warm, comforting cinnamon spice and a touch of boozy sweetness from the brandy.
This rich and flavorful preserve pairs perfectly with scones, muffins, and even ice cream, making it a versatile, showstopping addition to any dessert table.